Description
Details
A double-breasted jacket in a classic sophisticated mood.
Designed to cover the hip line, it creates a slim silhouette and clean finish for a smart feminine look.
Shoulder pads added for structure to the overall look.
A high-quality piece available in Black, Beige and Gray, in sizes S and M.
(Please refer to measurements for more details.)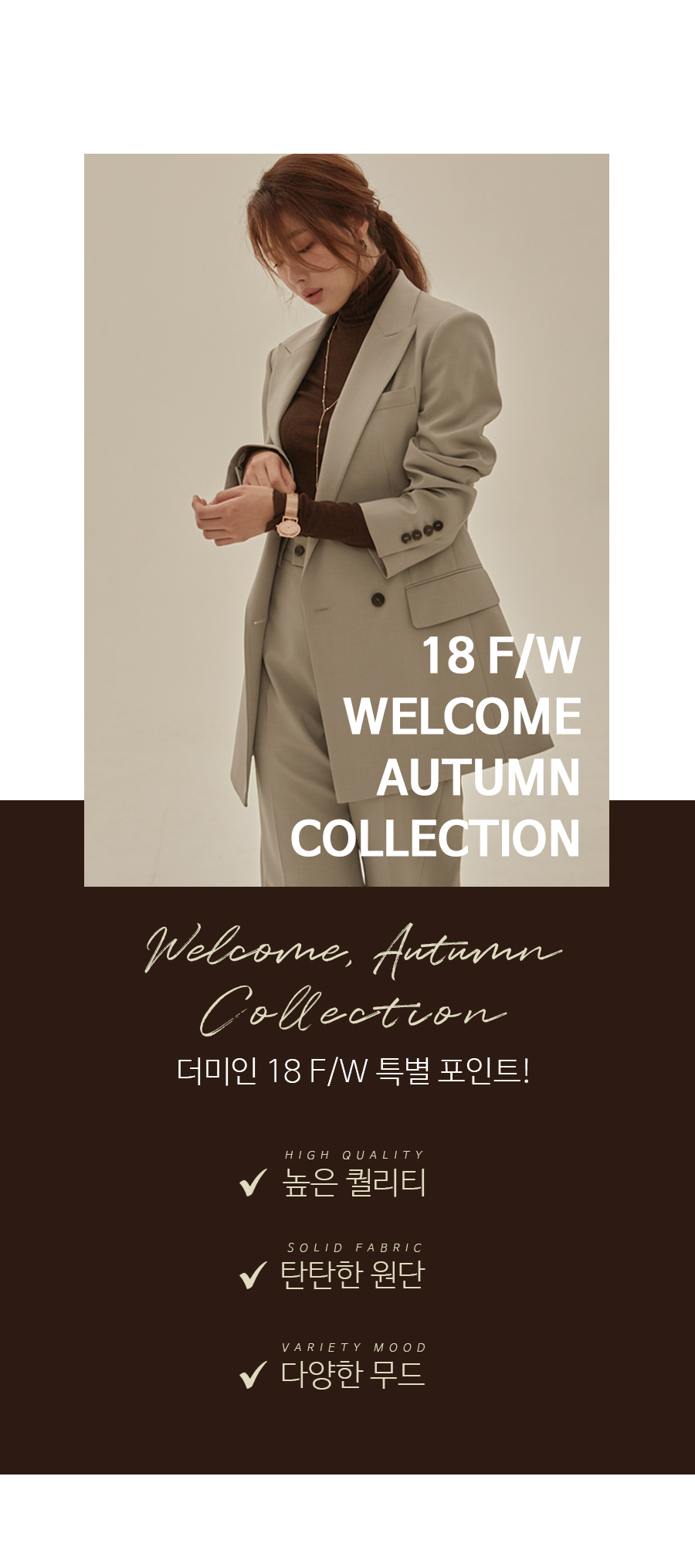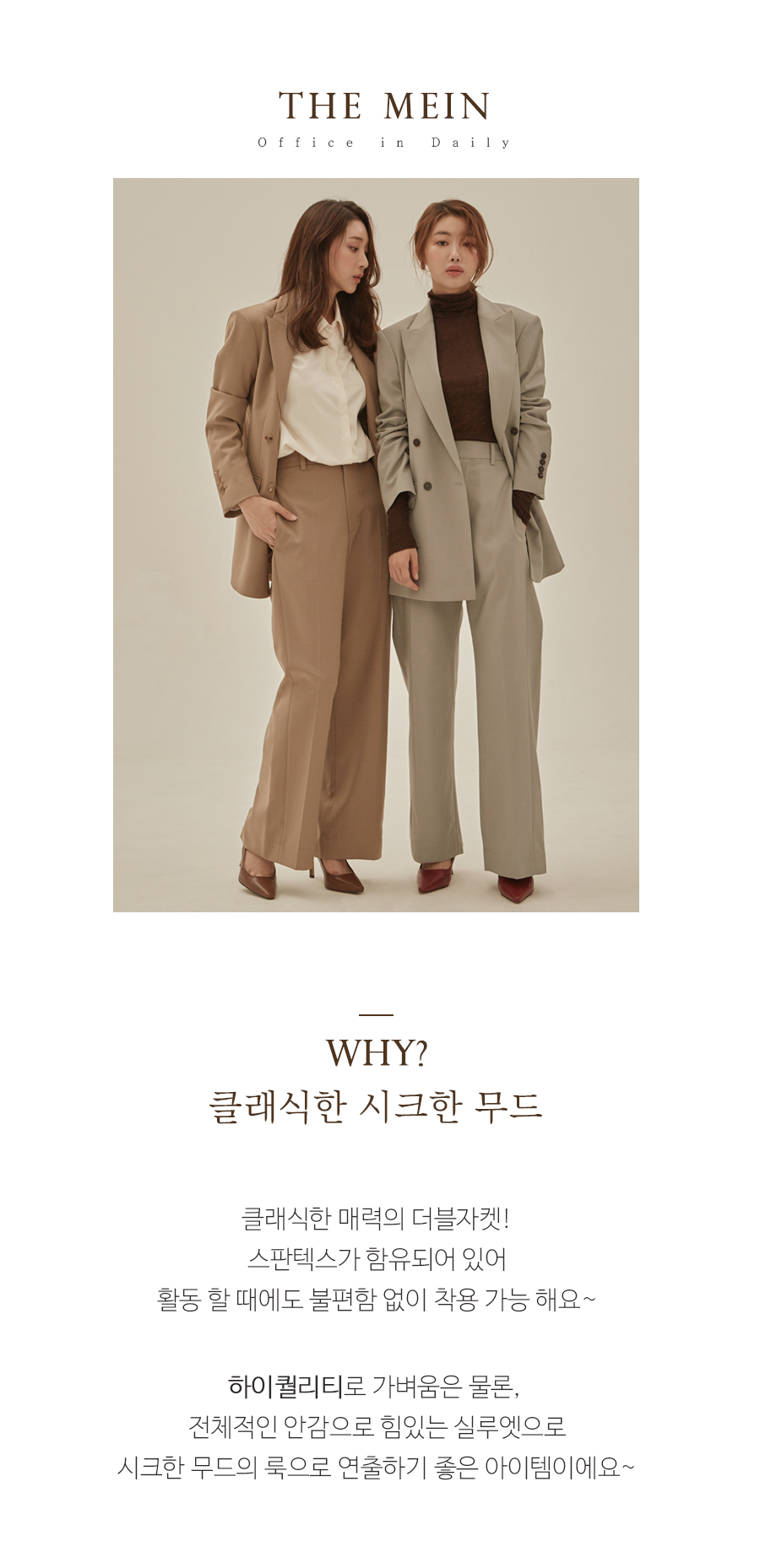 Classic and chic mood.
A classic styled double breasted jacket. Made with a spandex blend for comfortable movement.
High quality and lightweight,
designed with an inner lining to give structure to the overall silhouette,
creating a chic look.
V-neckline tailored collar for a chic mood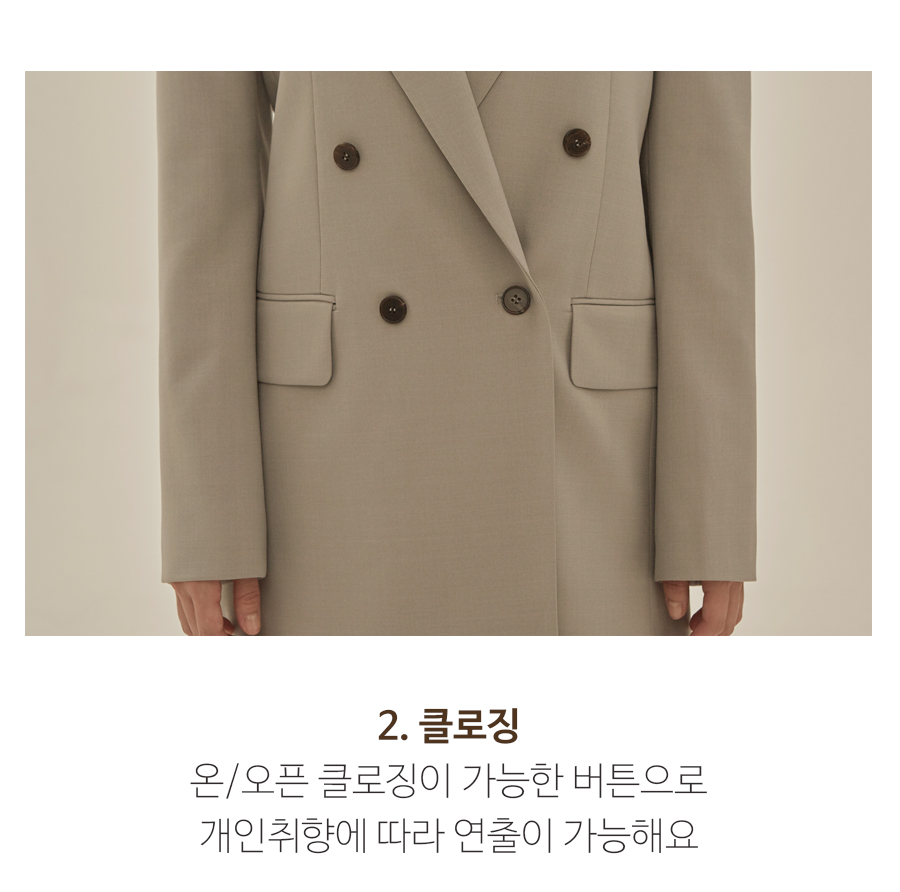 Functional buttons for personal styling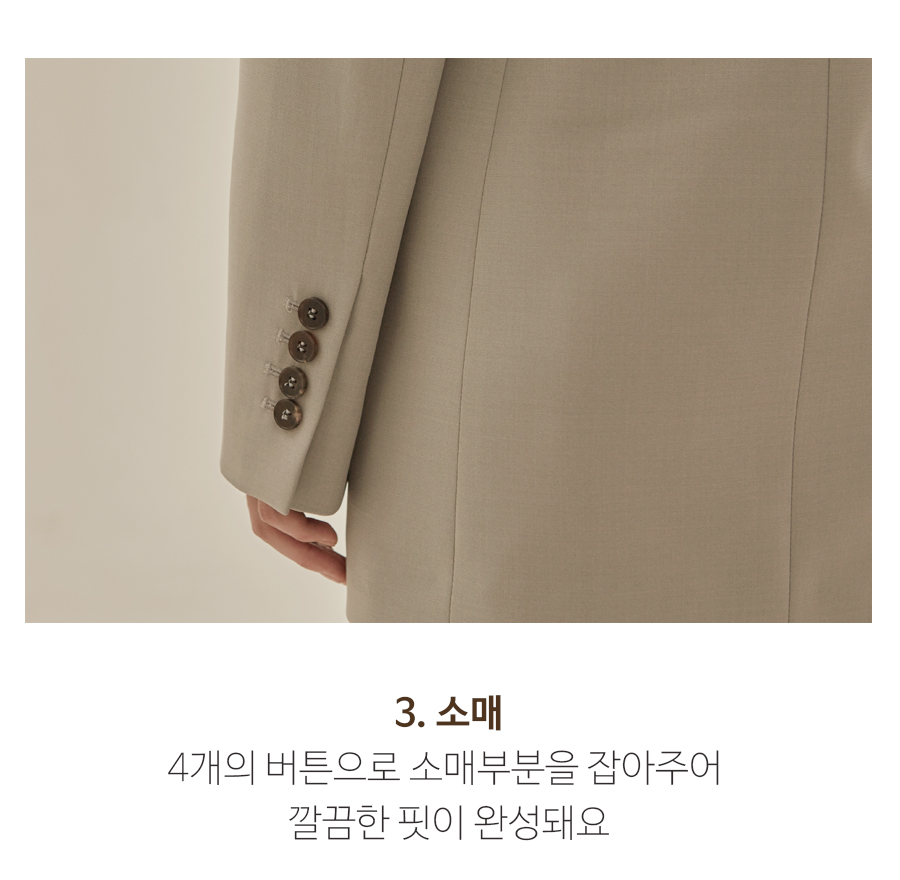 Sleeves designed with 4-button details for sophisticated look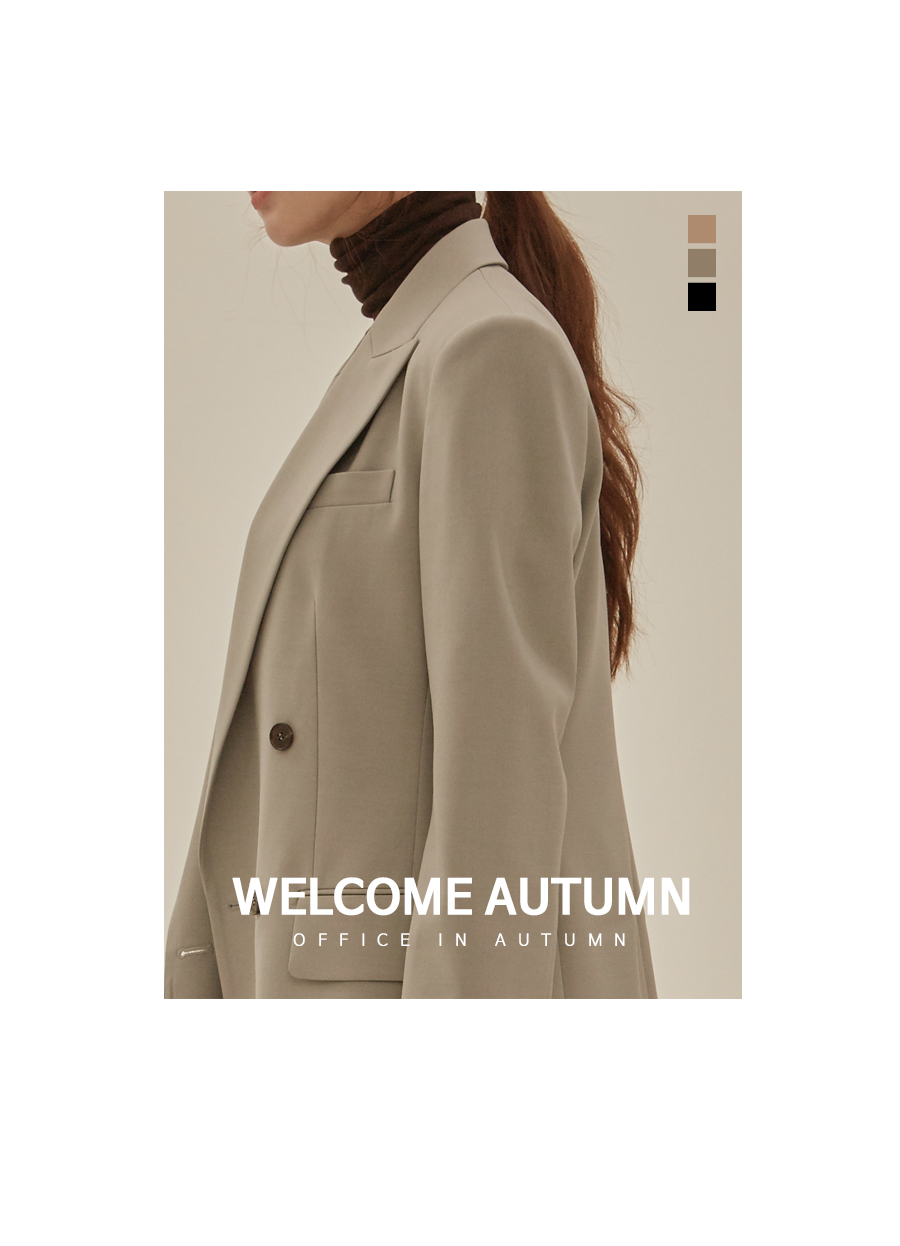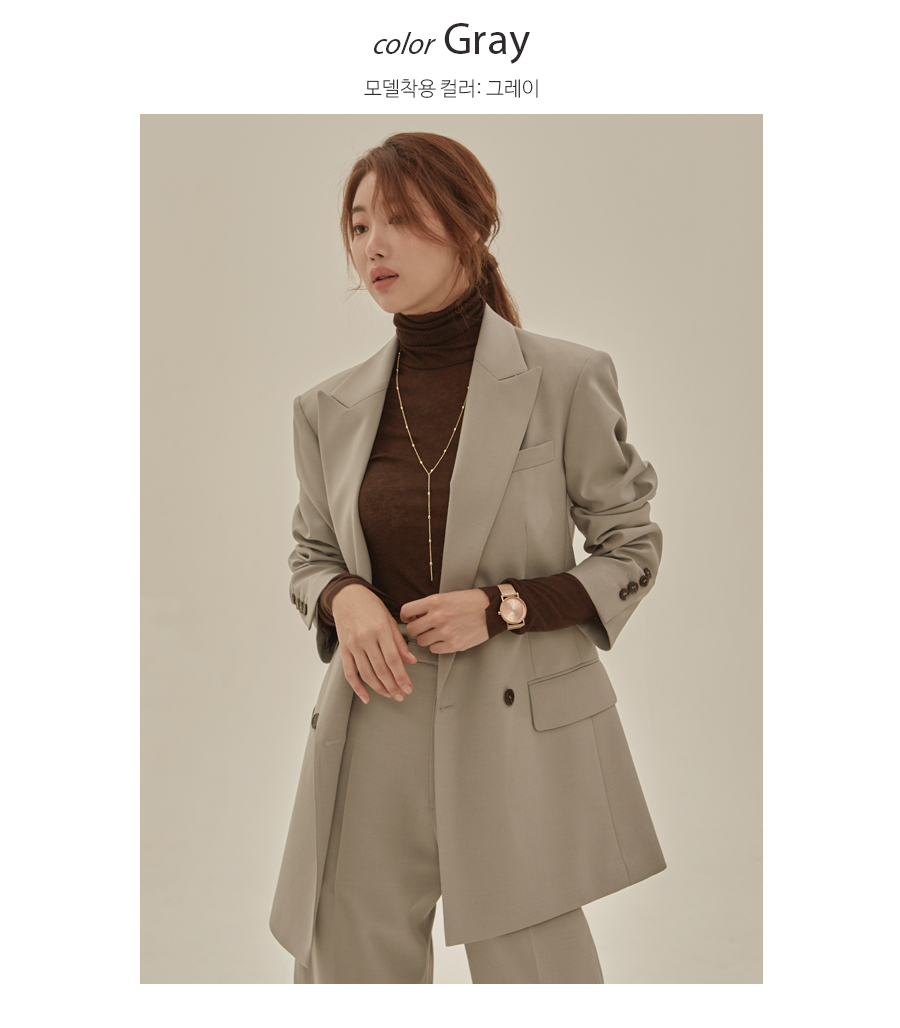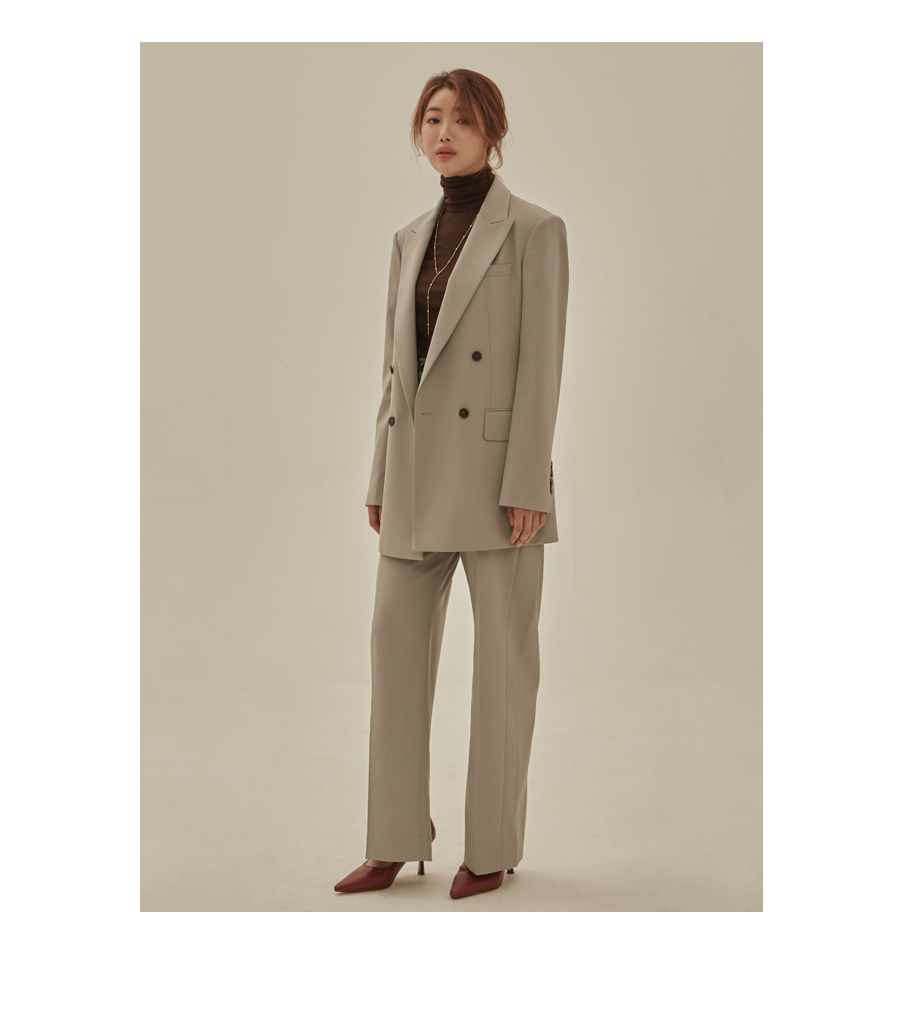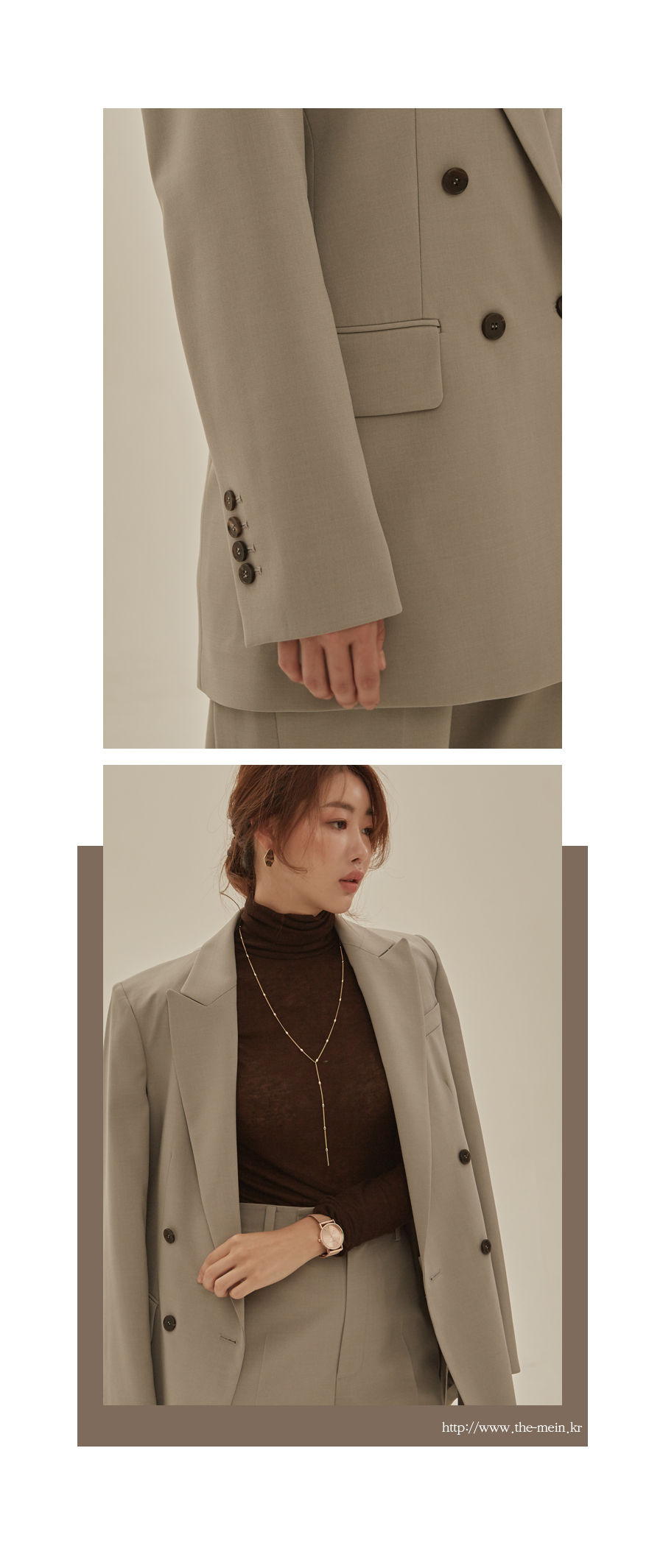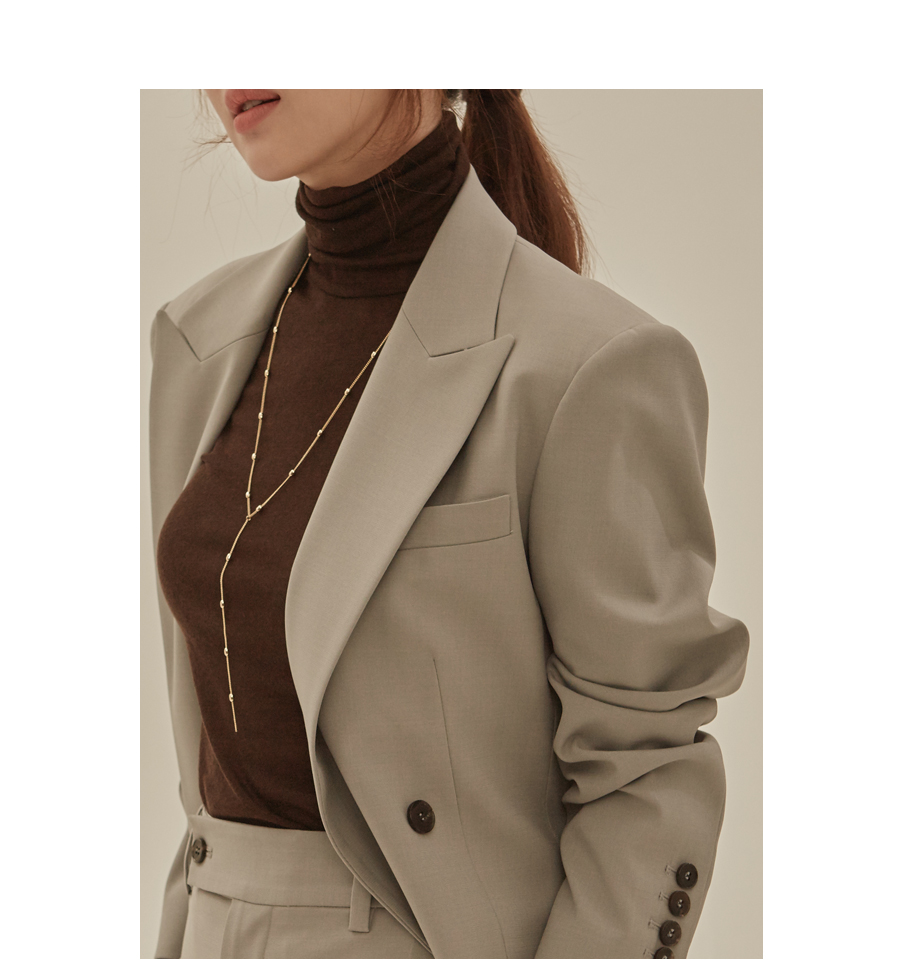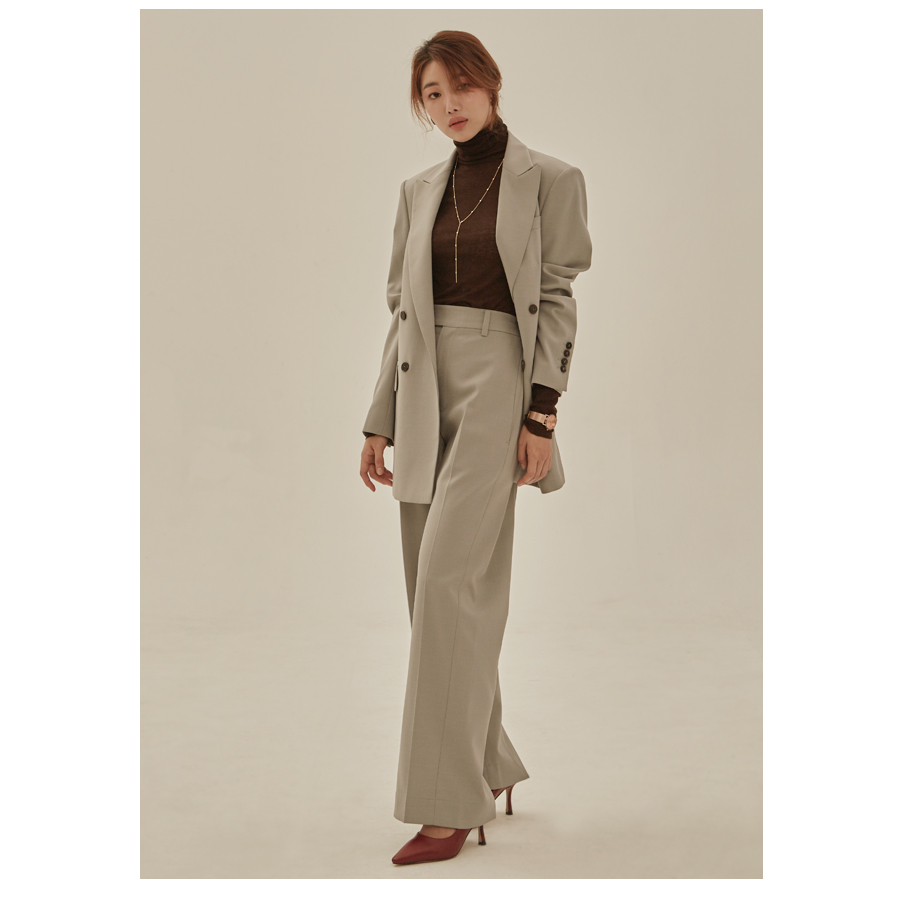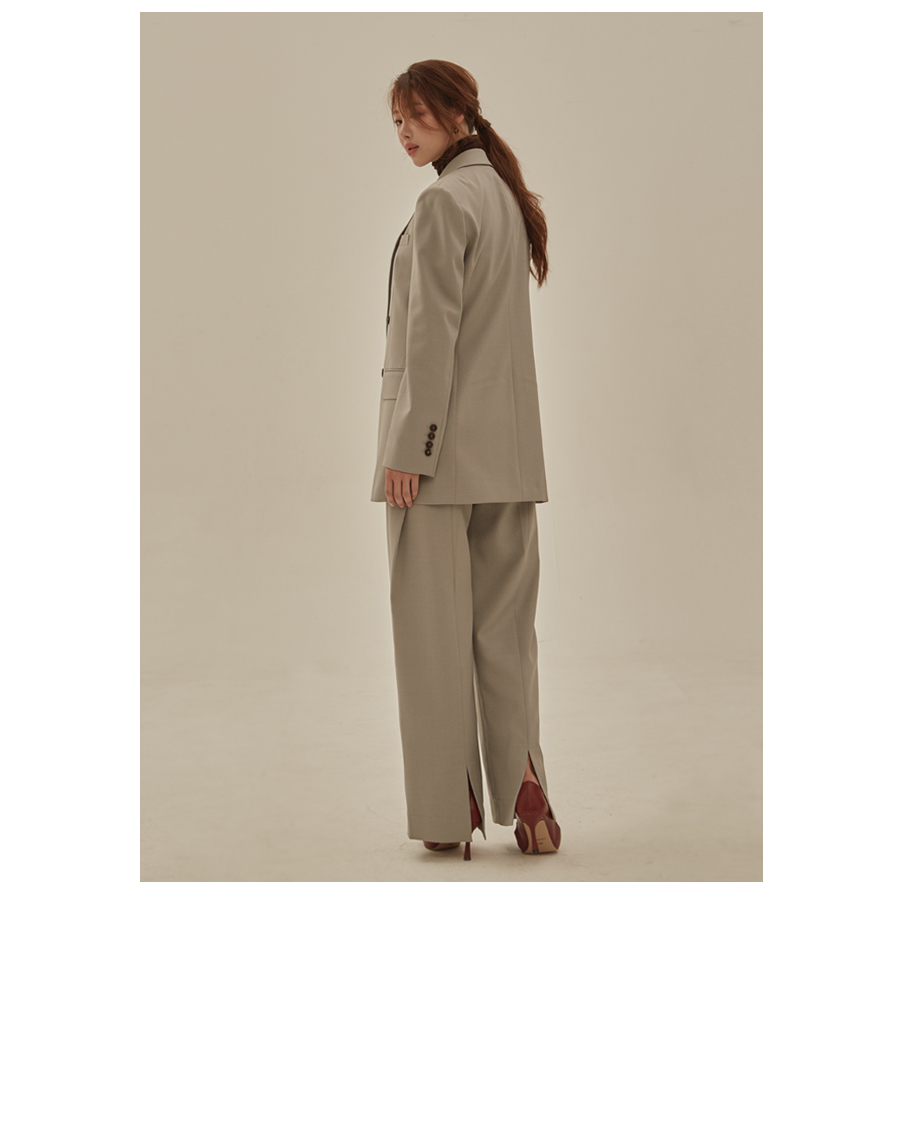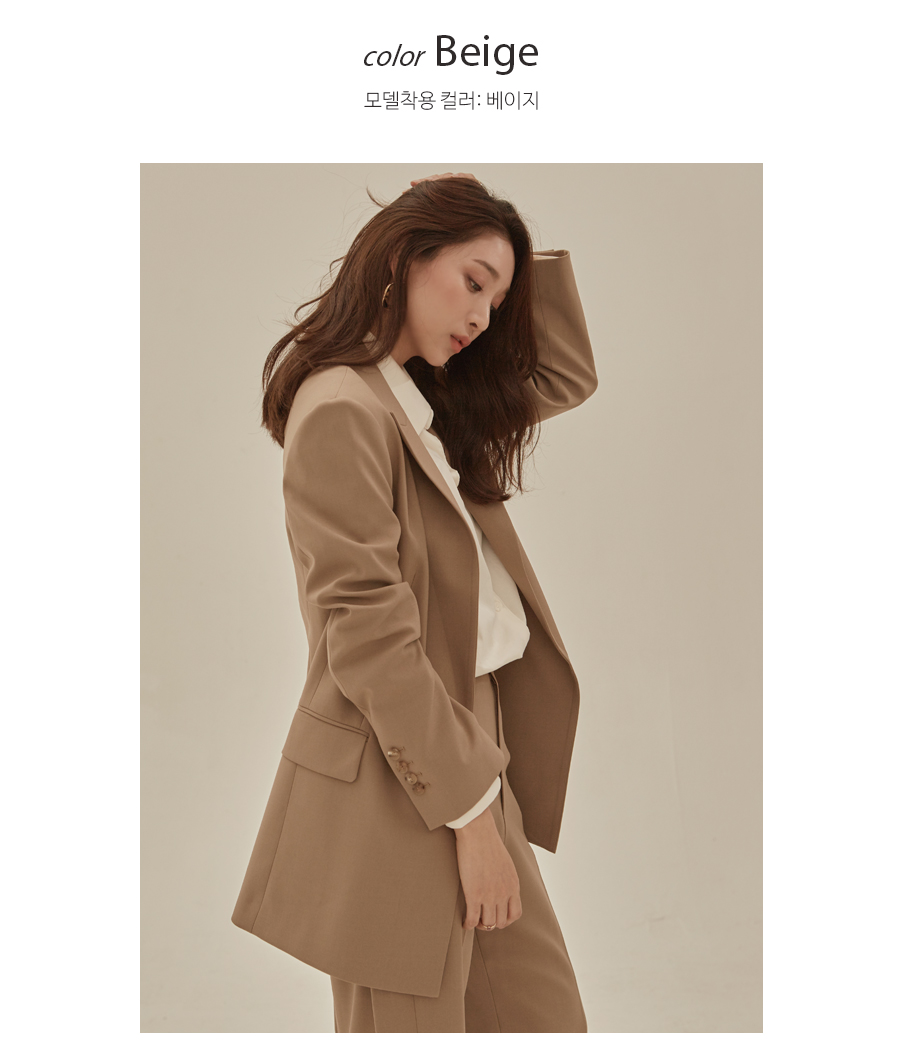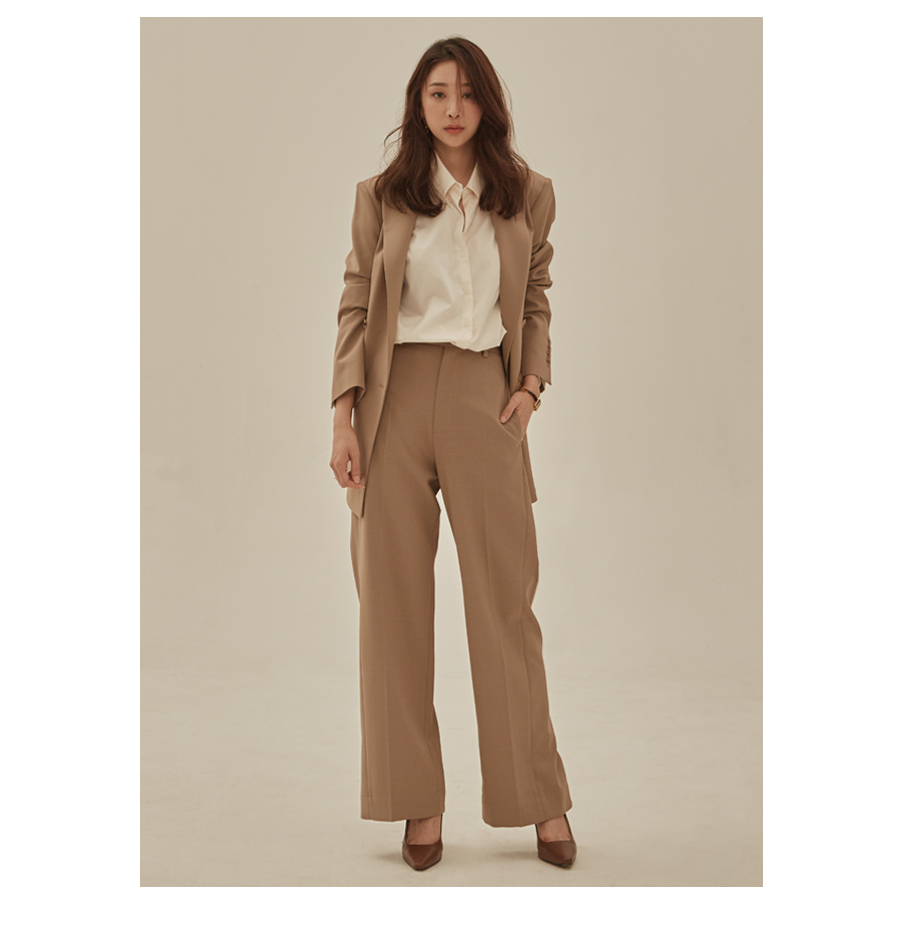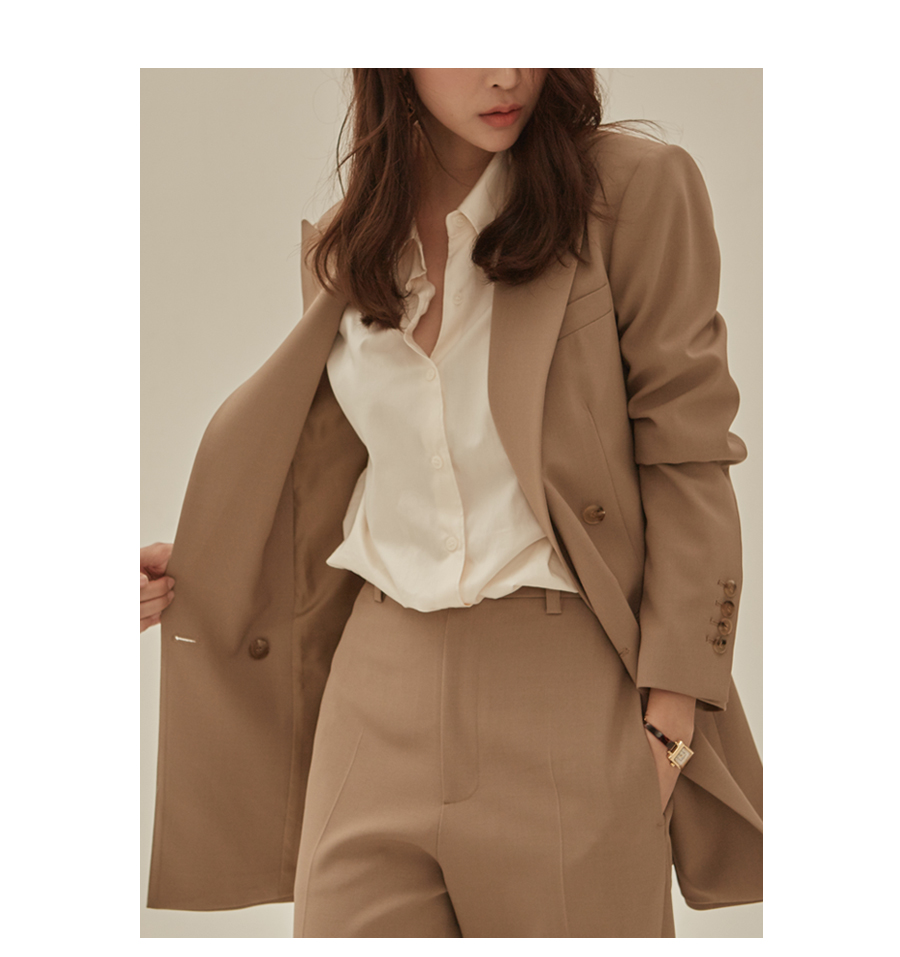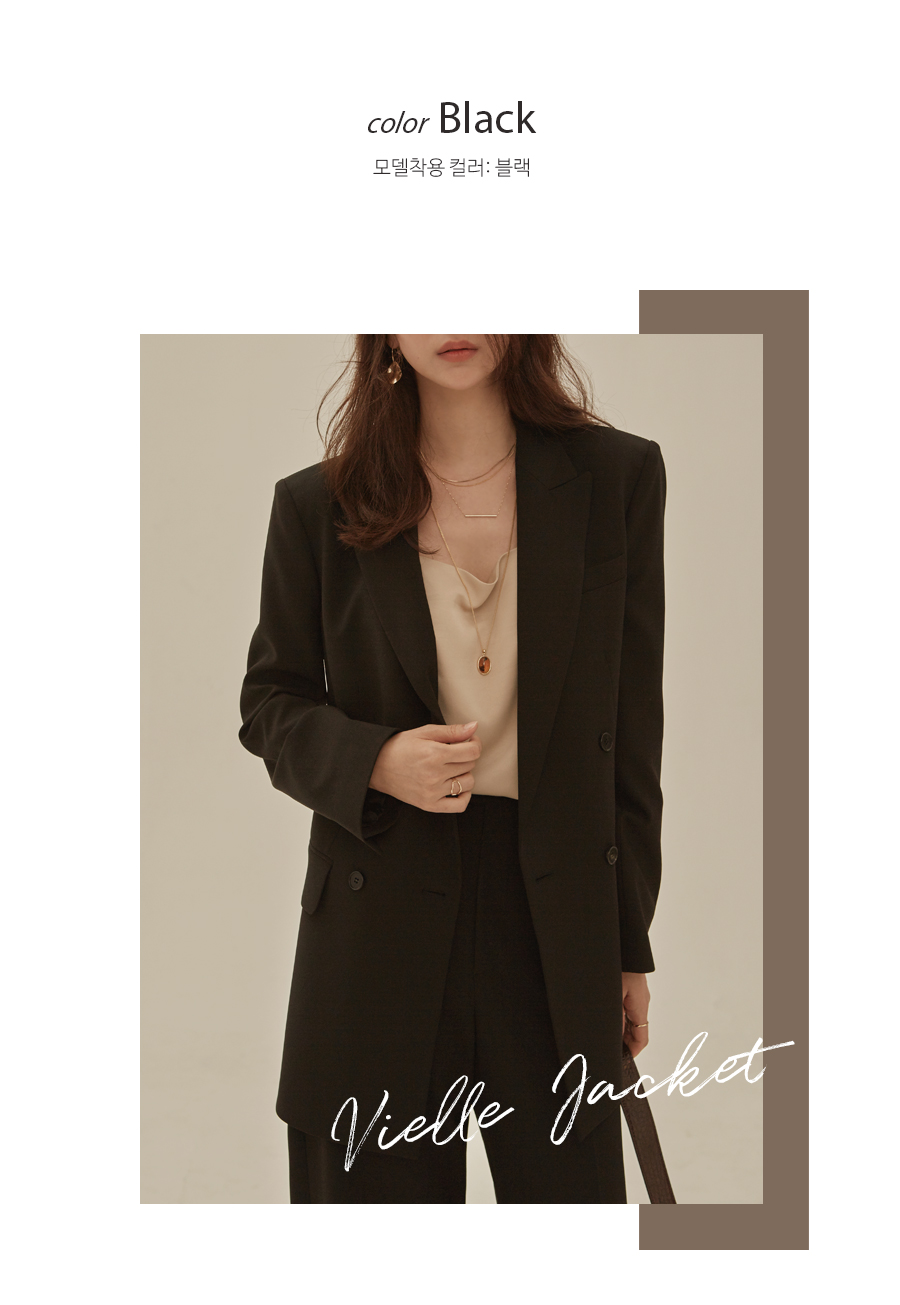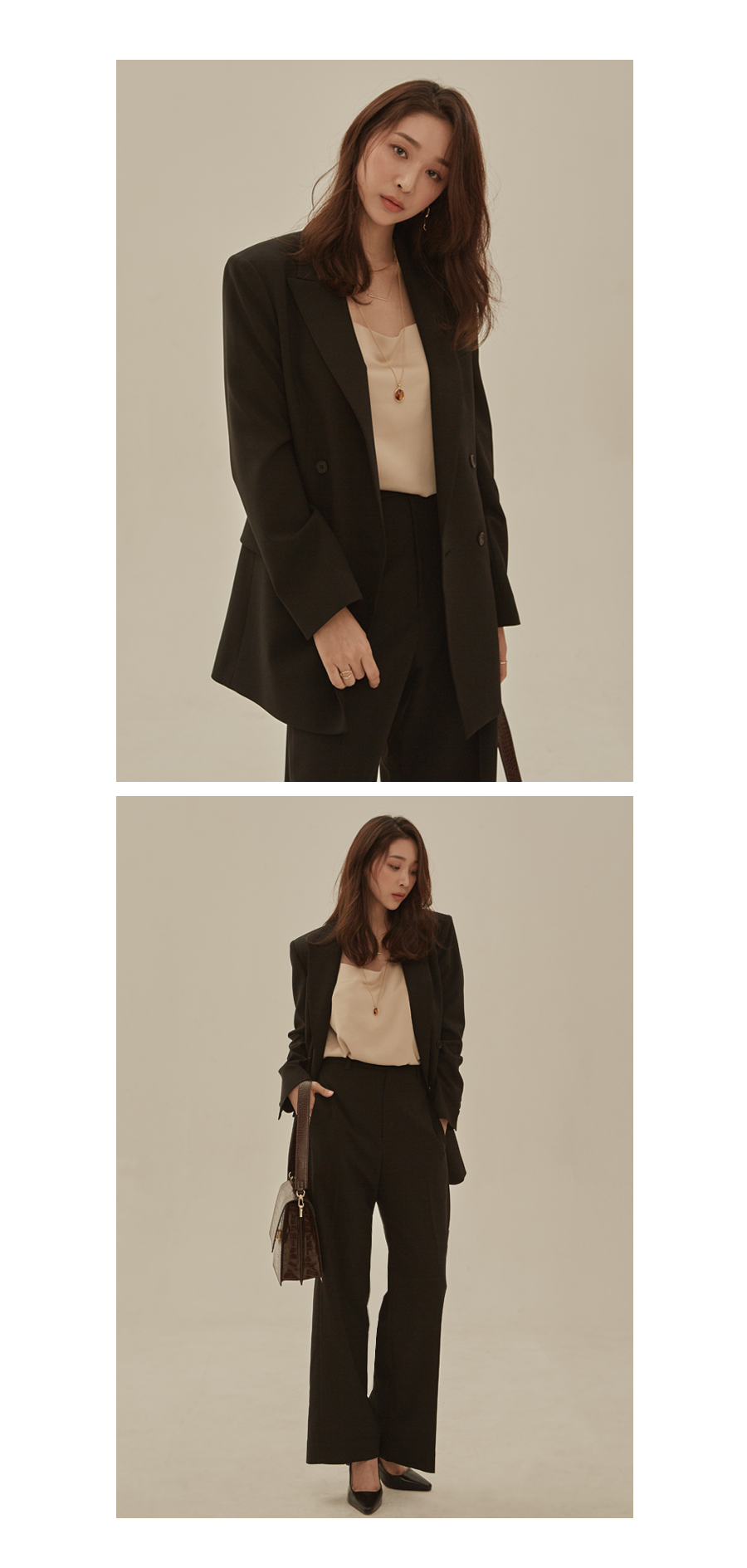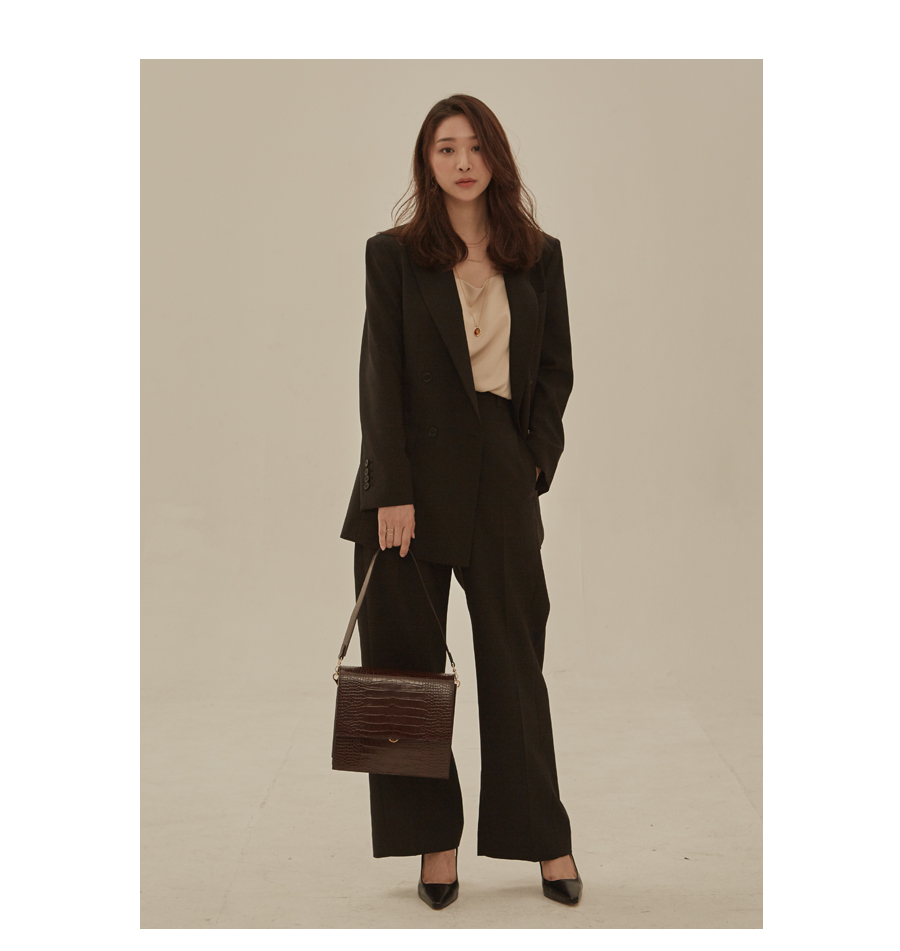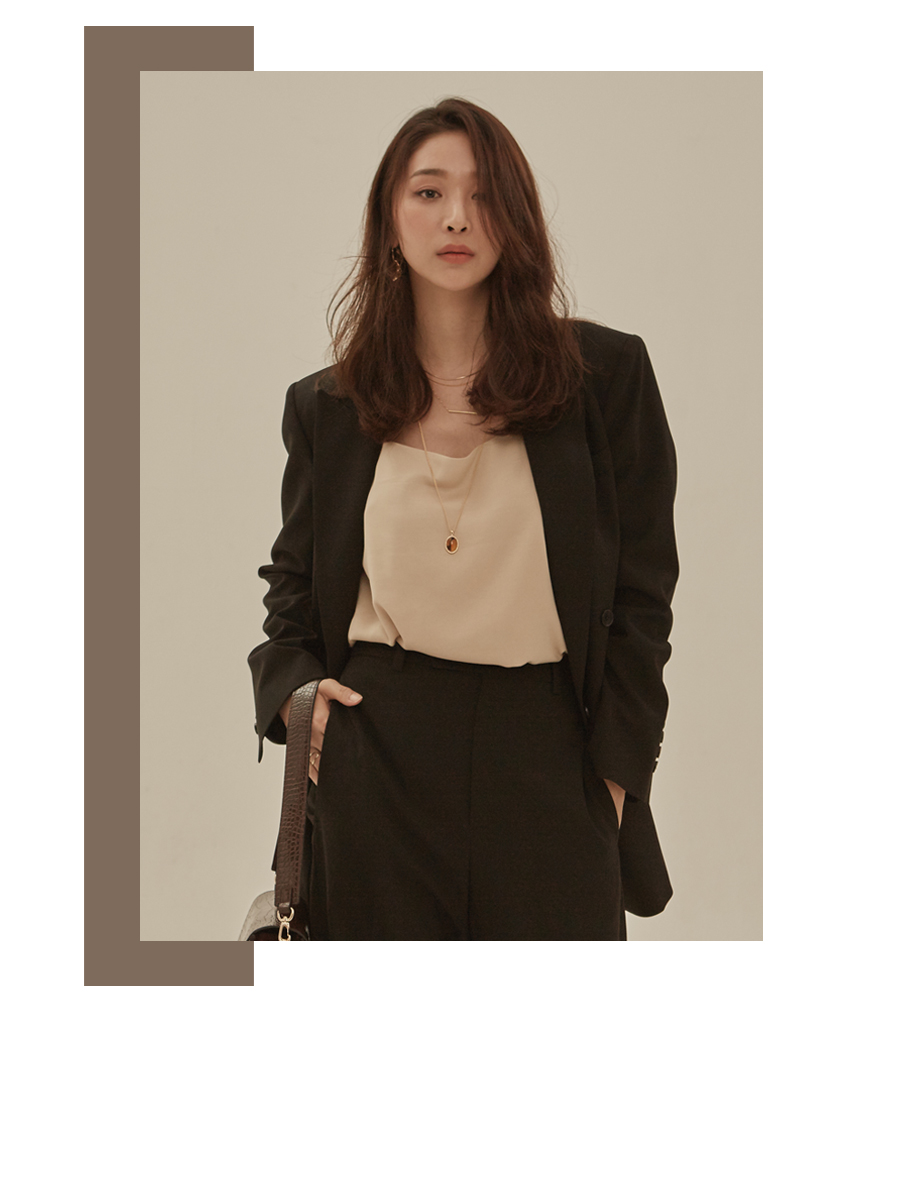 Detailed Info

Shoulder pads for added structure to the outfit.
Enclosed button detail for a clean look.
Hidden functional inner pocket included.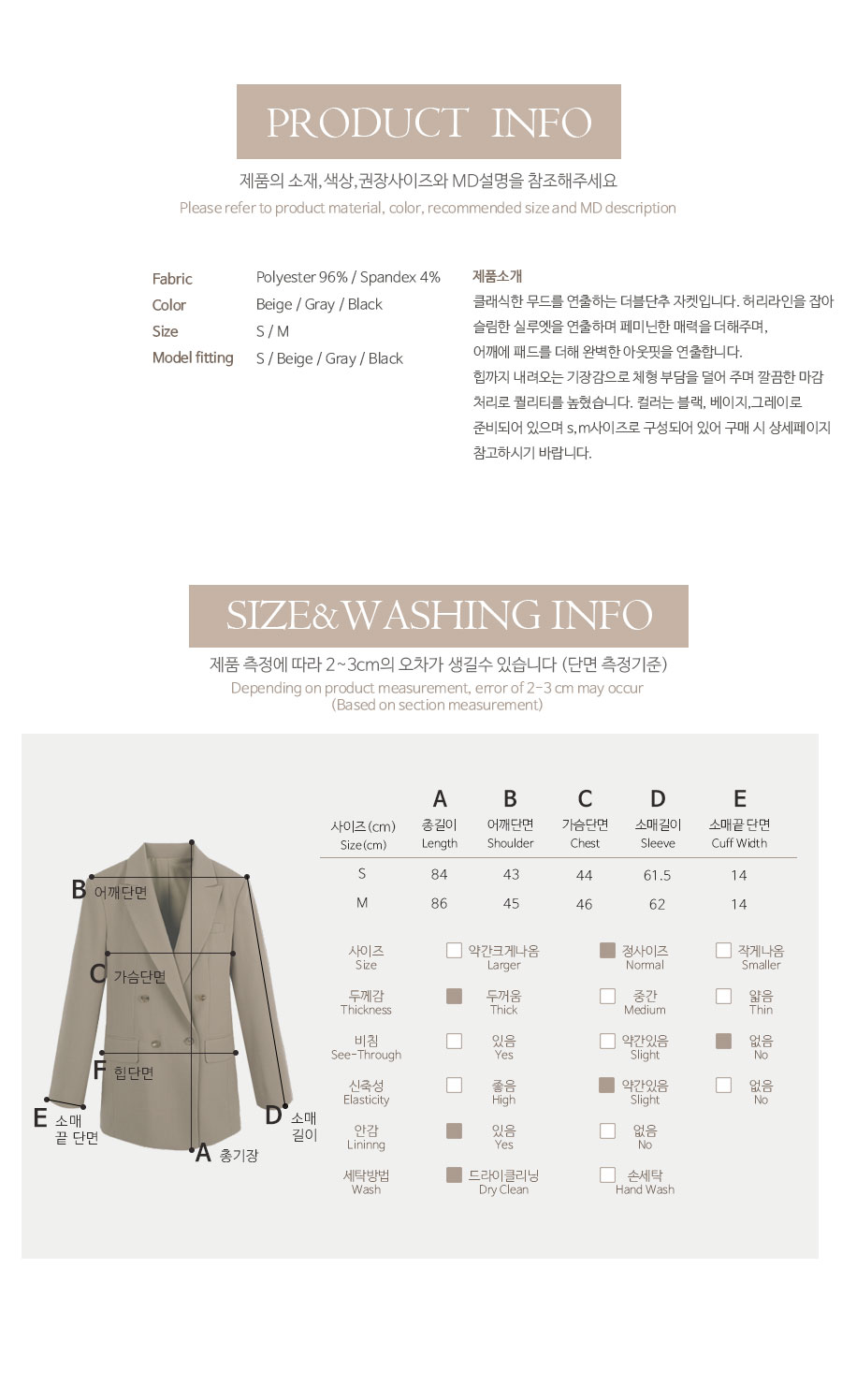 model Size