Description
Details

쫀득한 코튼 100%의 착용감이 뛰어난
나시탑을 소개할게요.
기본 베이지, 블랙, 아이보리, 핑크, 블루의
다양한 컬러로 구성되었으며 신축성이 좋아
답답함없이 입기 좋은 상품입니다.
또한 네크라인을 넓게 레이스로 디자인하여
레이어링으로도 좋으며 세로 골지 소재로
바디라인을 슬림하게 핏되는 나시탑입니다.
이너로도 뛰어나며 날씨와 상관없이
가볍게 입기 좋은 상품으로 추천해드립니다.
*
  100% cotton camisole in a variety of colors –
Beige, Black, Ivory and Blue.
Its material is comfortable and cooling to wear.
Designed with pretty lace details at the neckline for additional coverage.
This is a great piece to style with a top, cardigan or jacket for a variety of looks.
A versatile piece that can be worn in any season.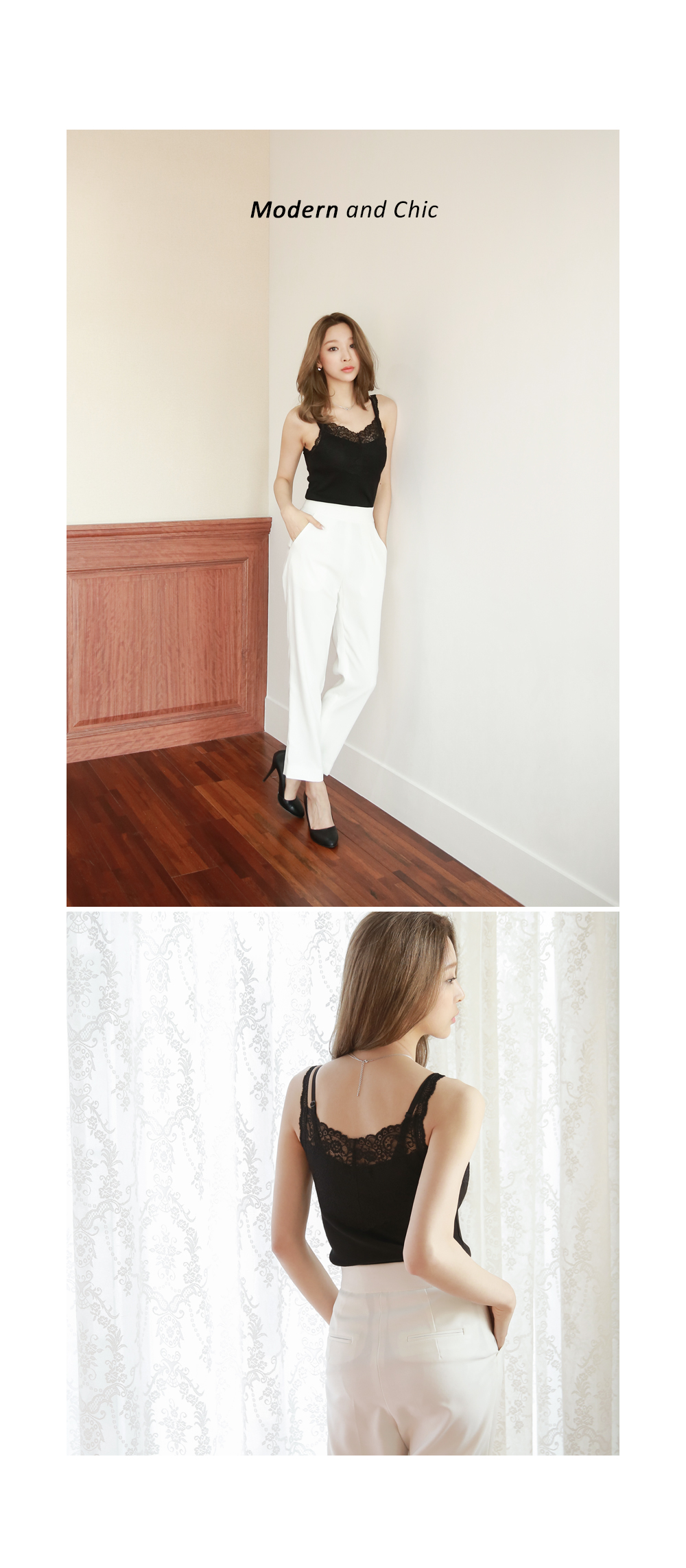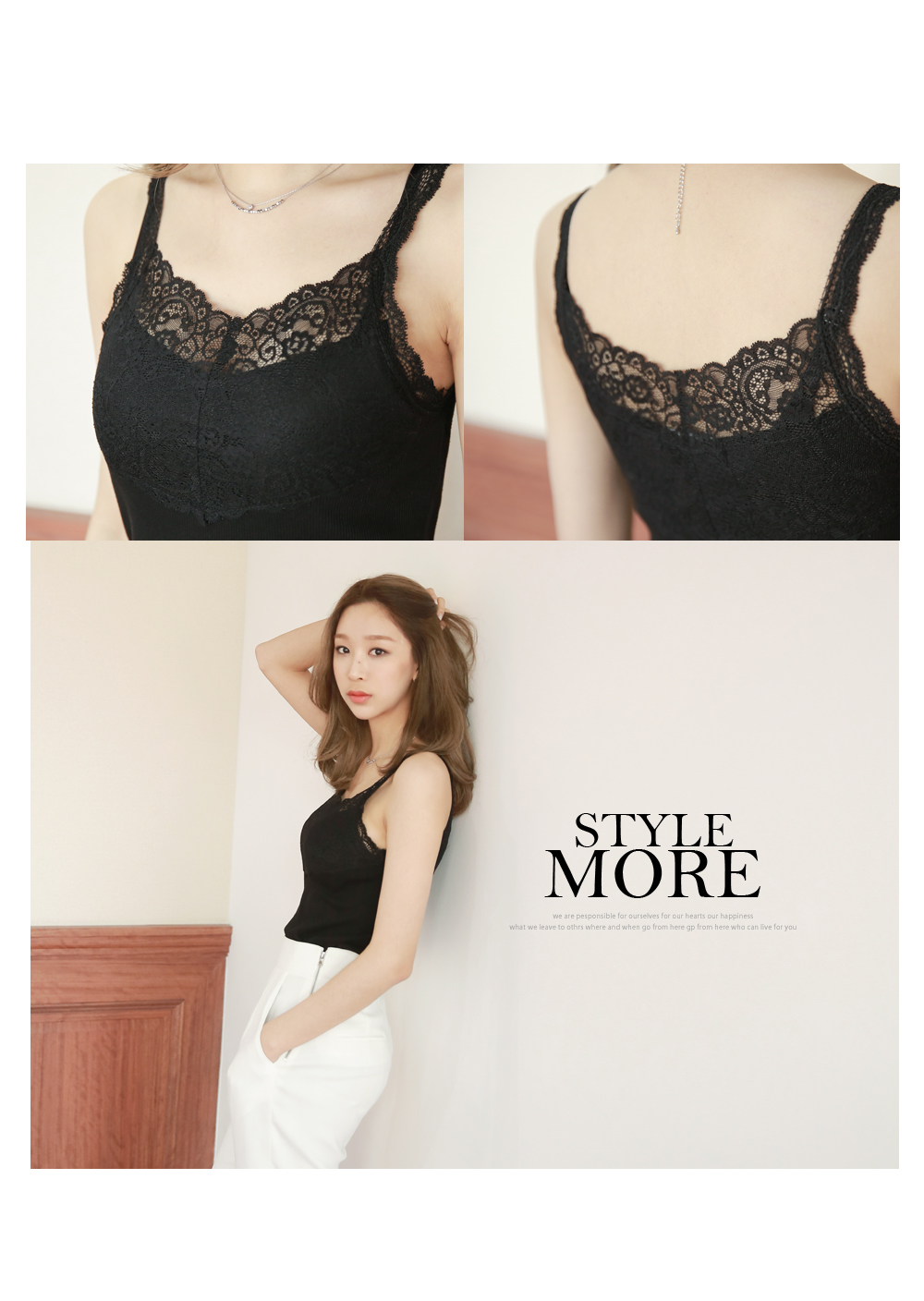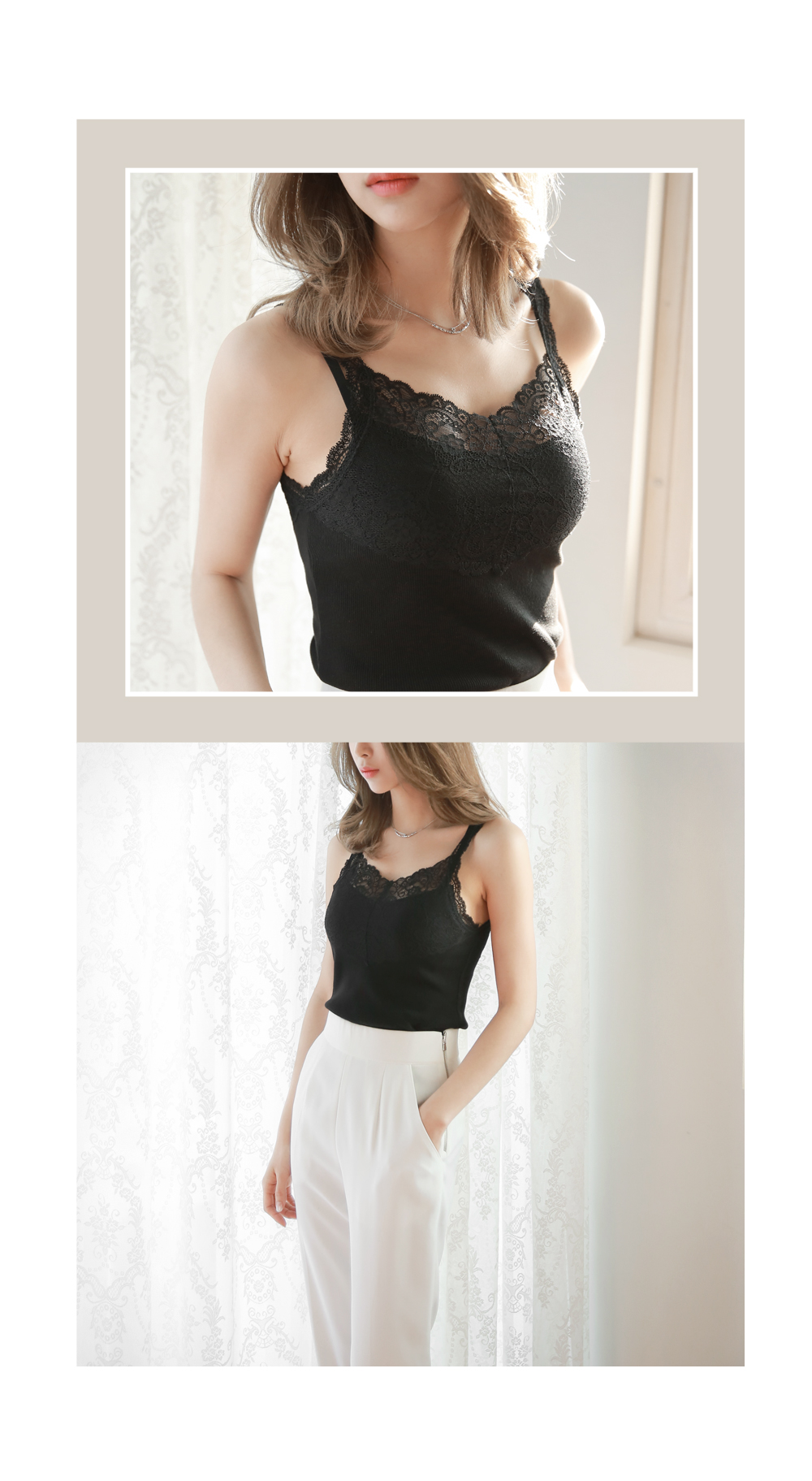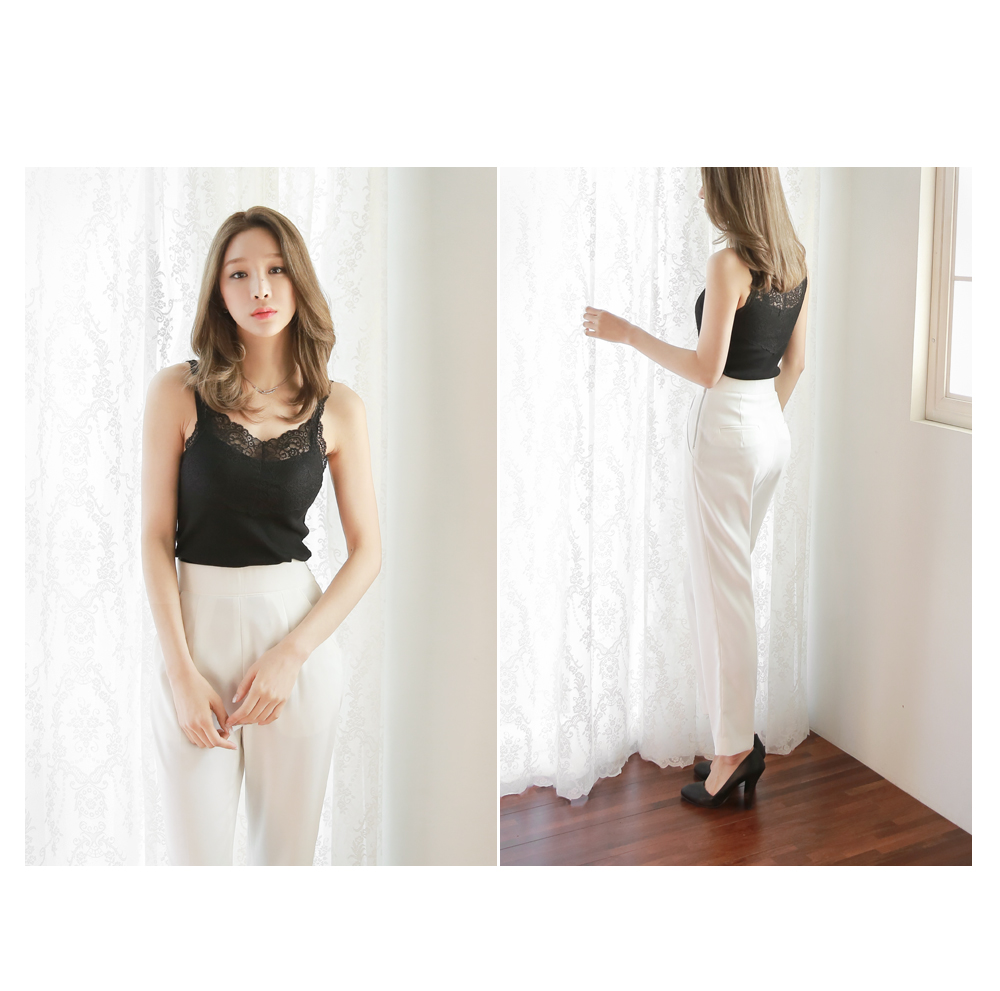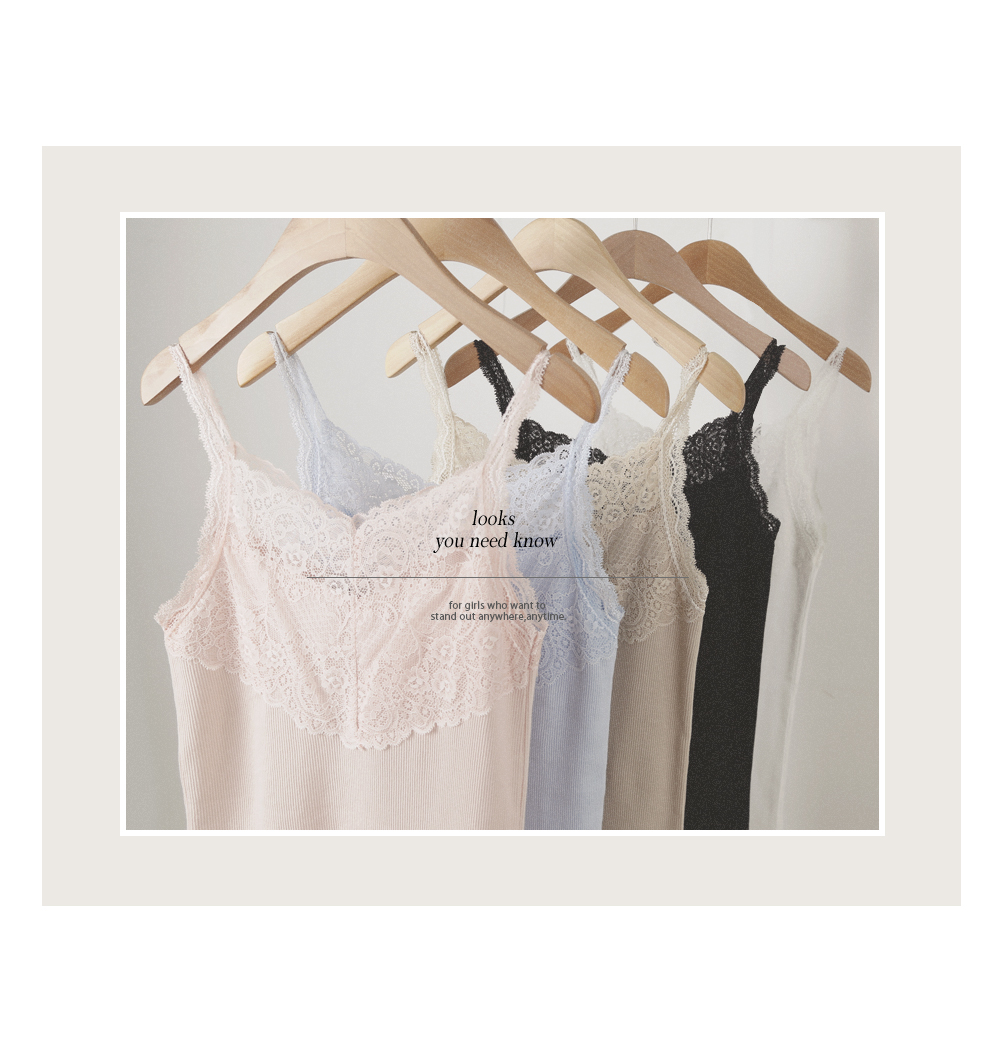 Detailed Info

model Size