Description
Details

*
Strappy dress with flared line feels neat and refined with a thick and heavy fabric that drapes well.
Sew line details on both sides of the front panel add a slim effect.
Designed with double shoulder straps for subtle highlight.
With higher cut waist line, the dress creates a visually slimmer and taller look.
Available in two colors Beige and Black.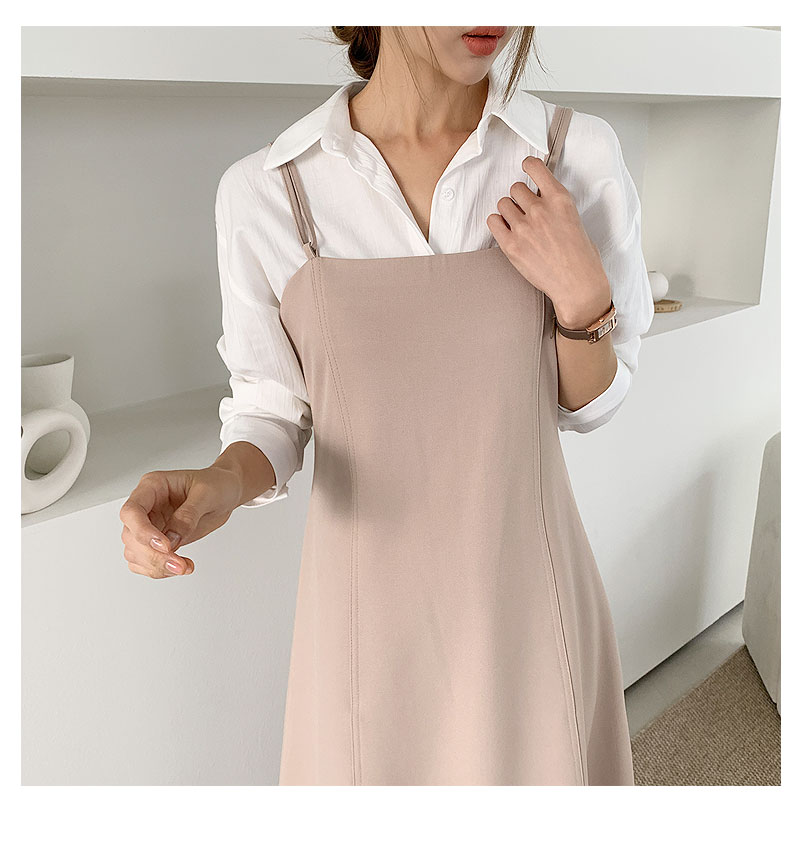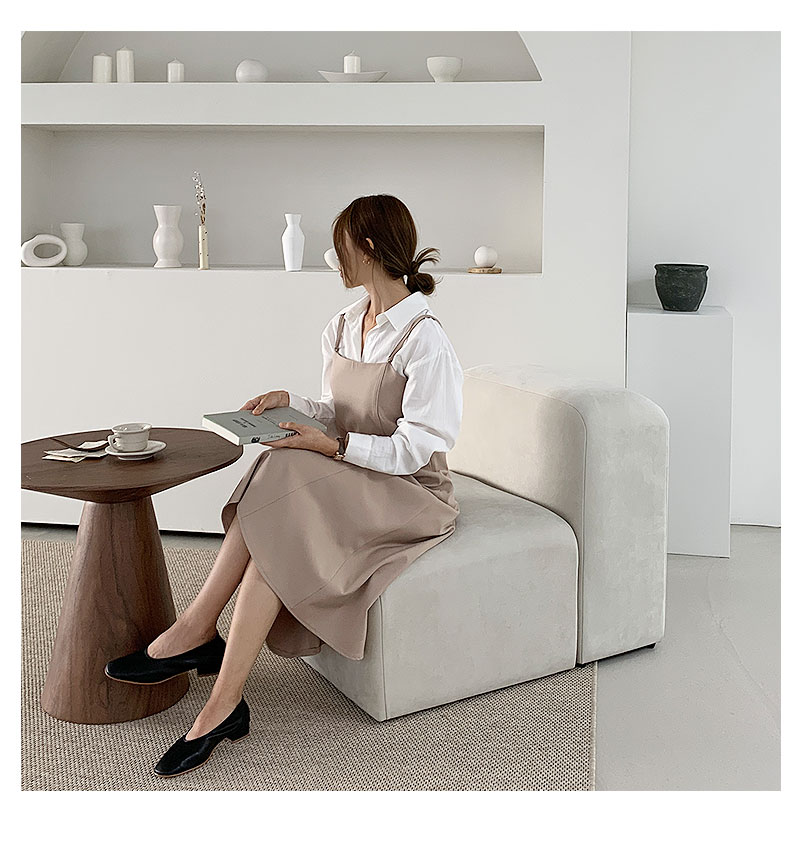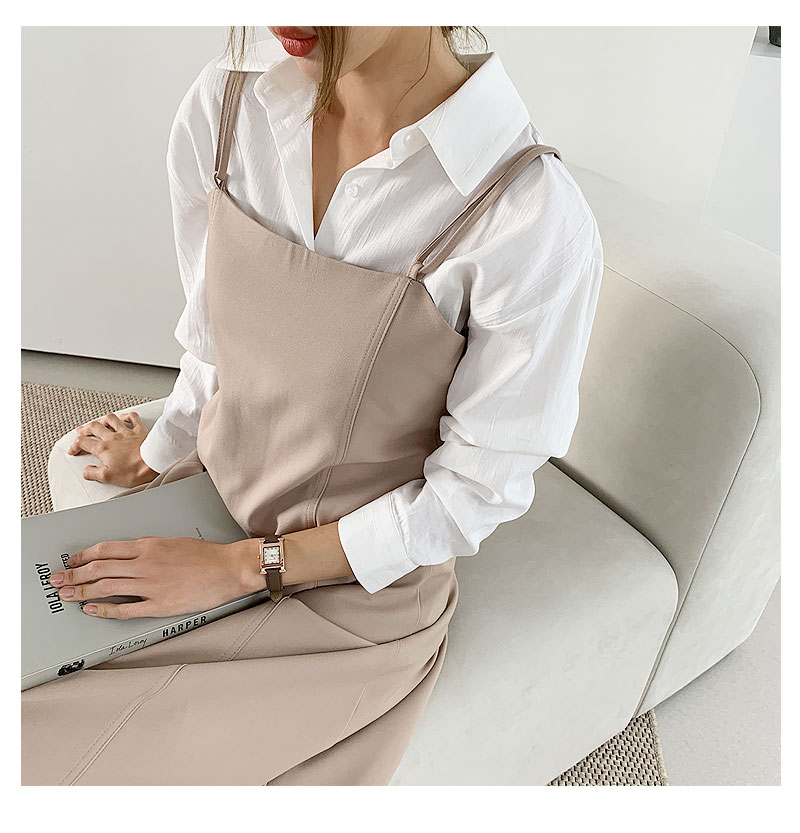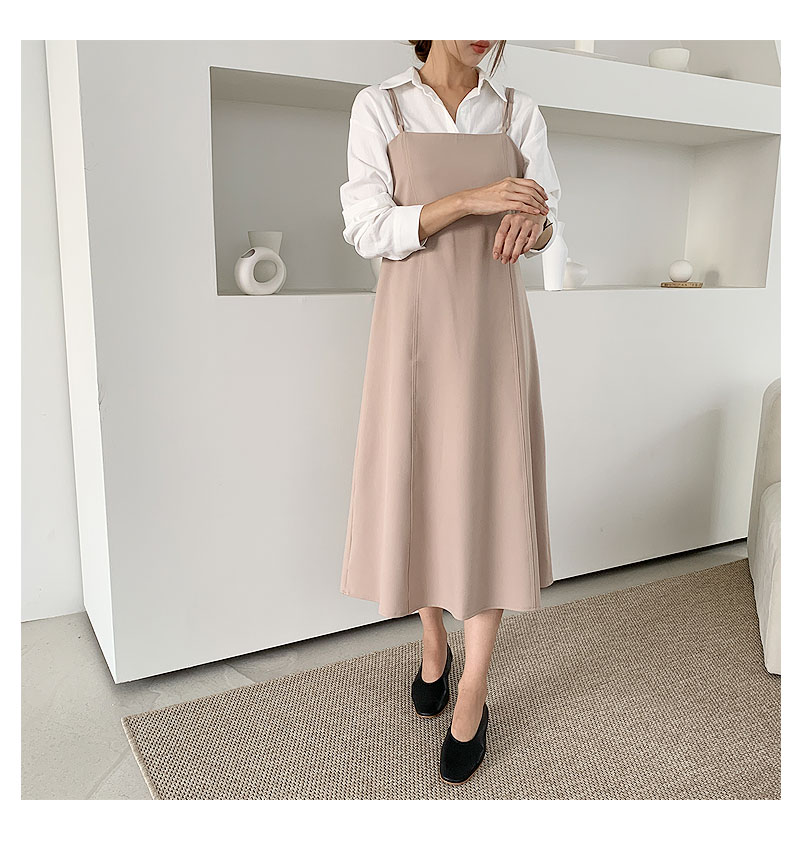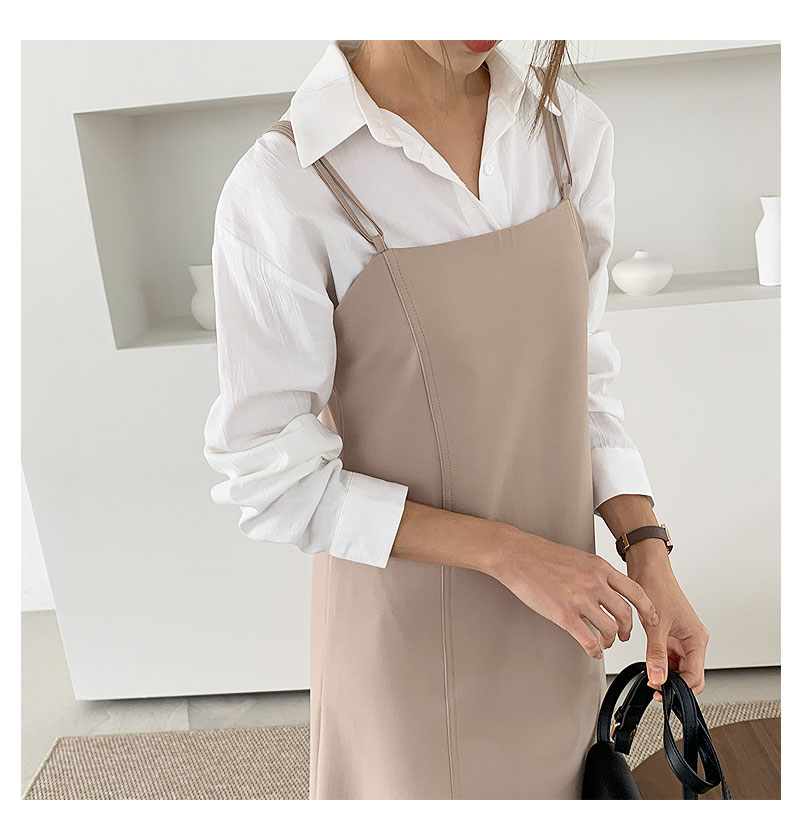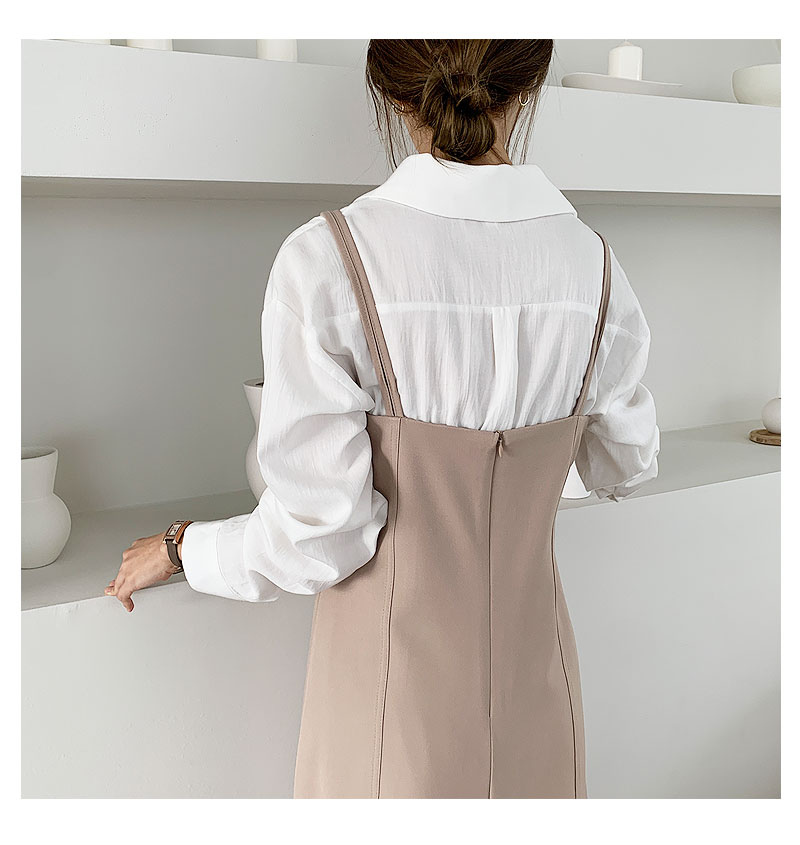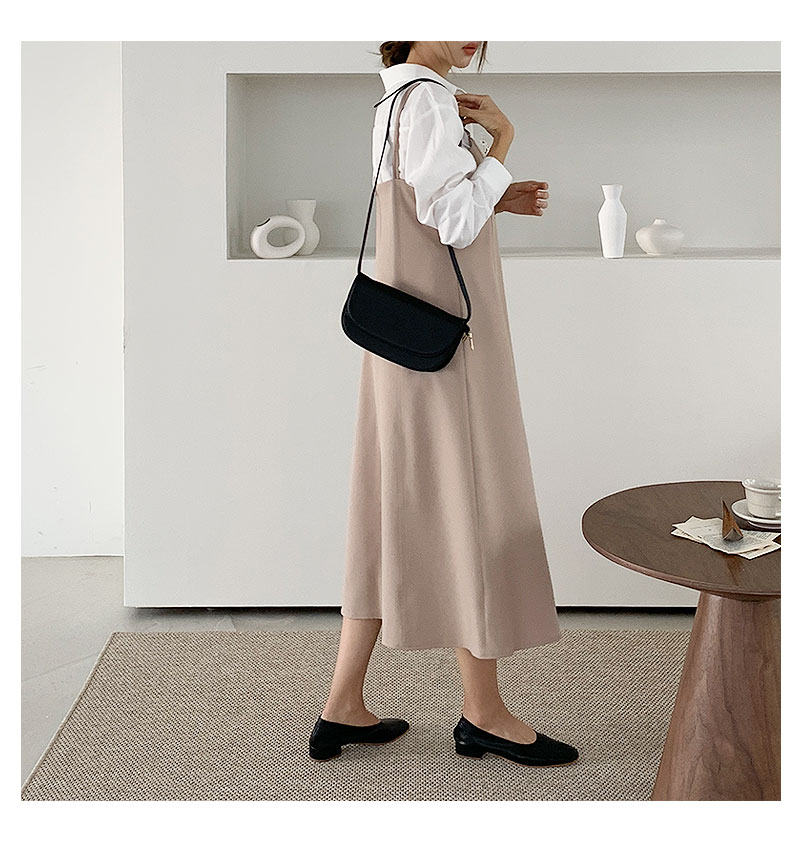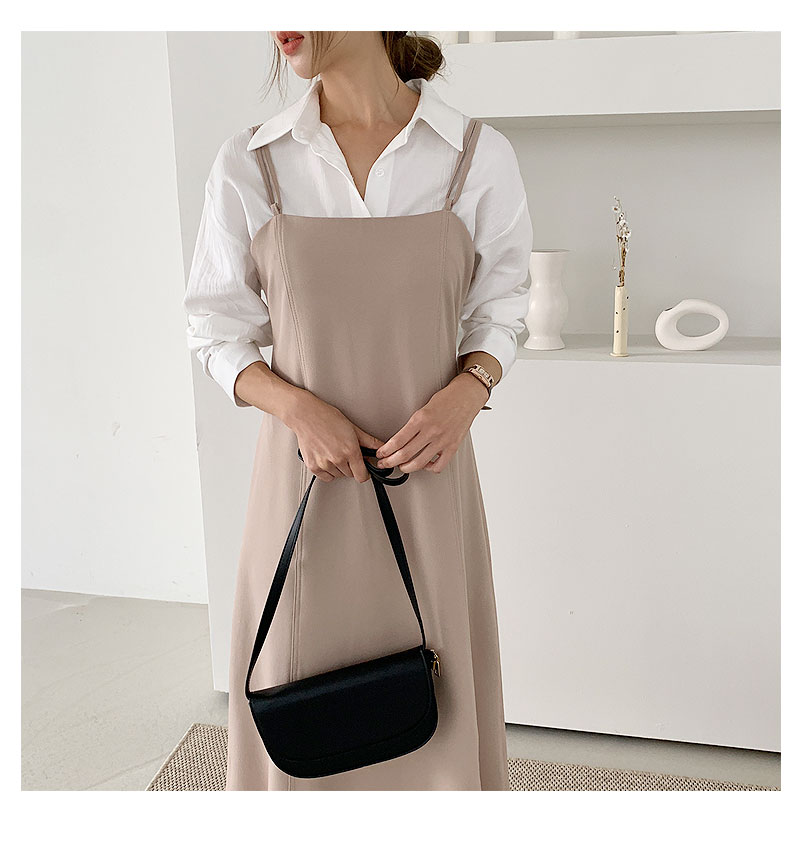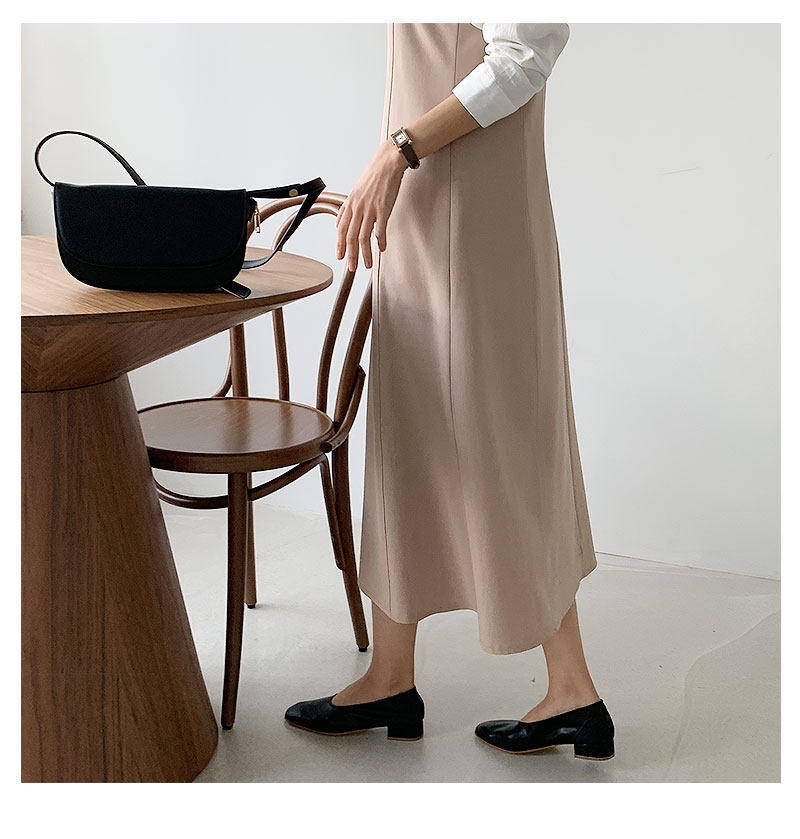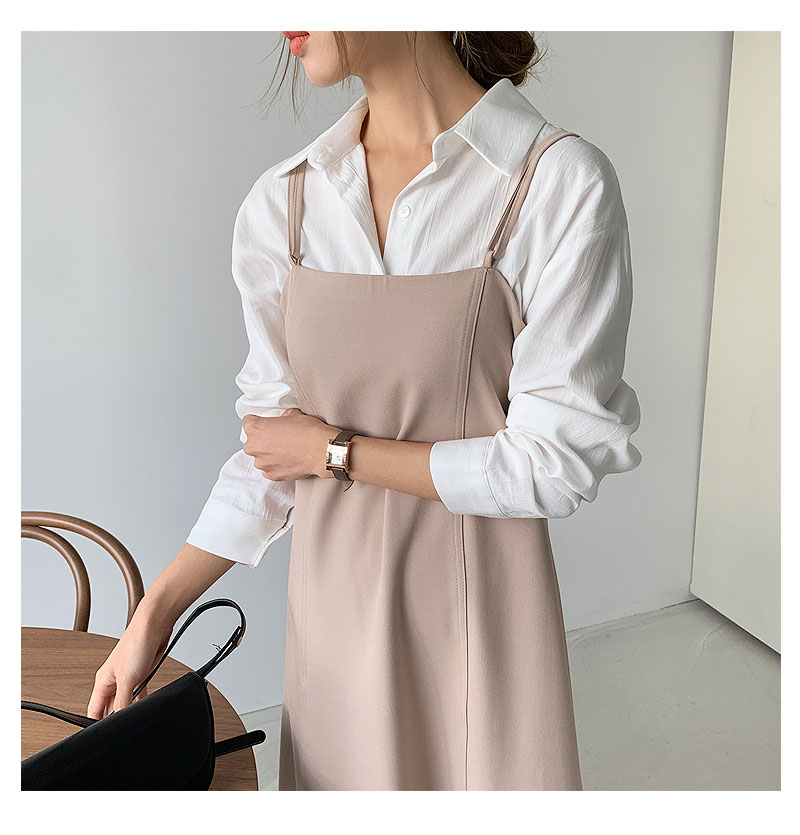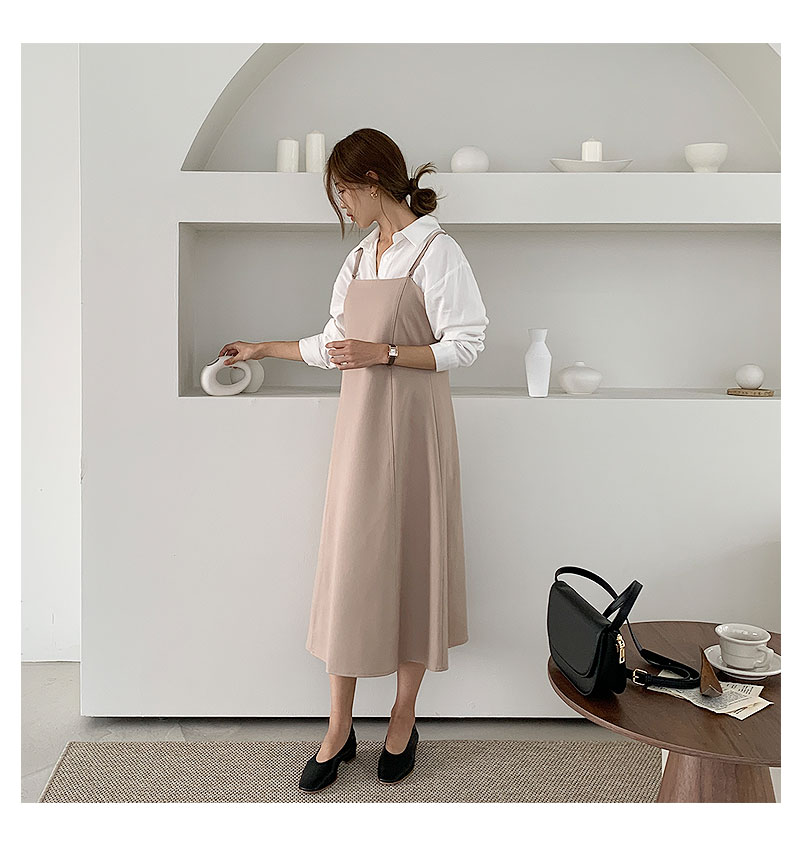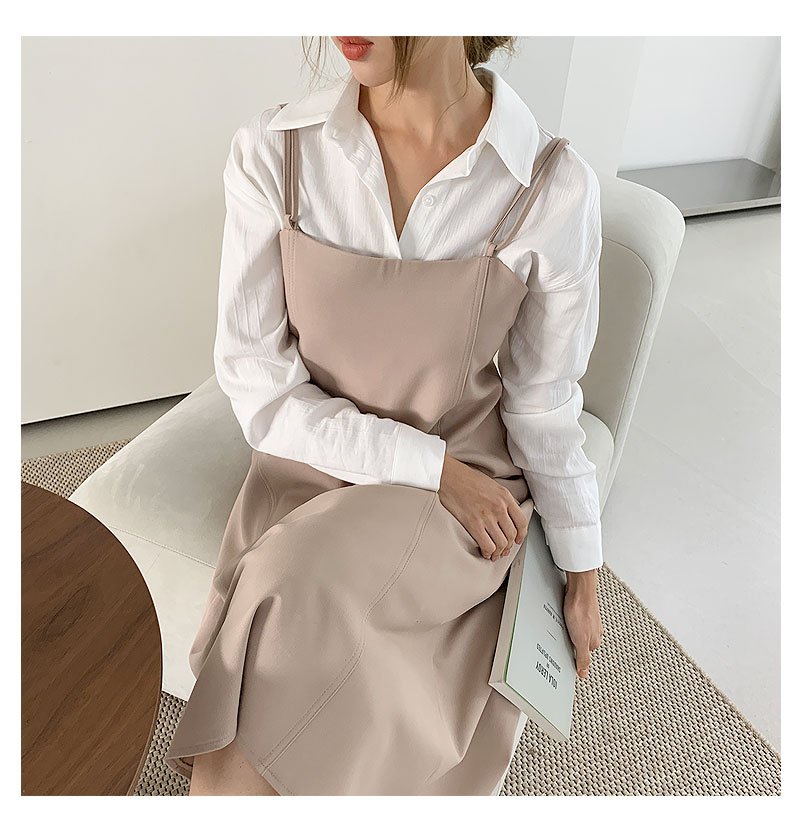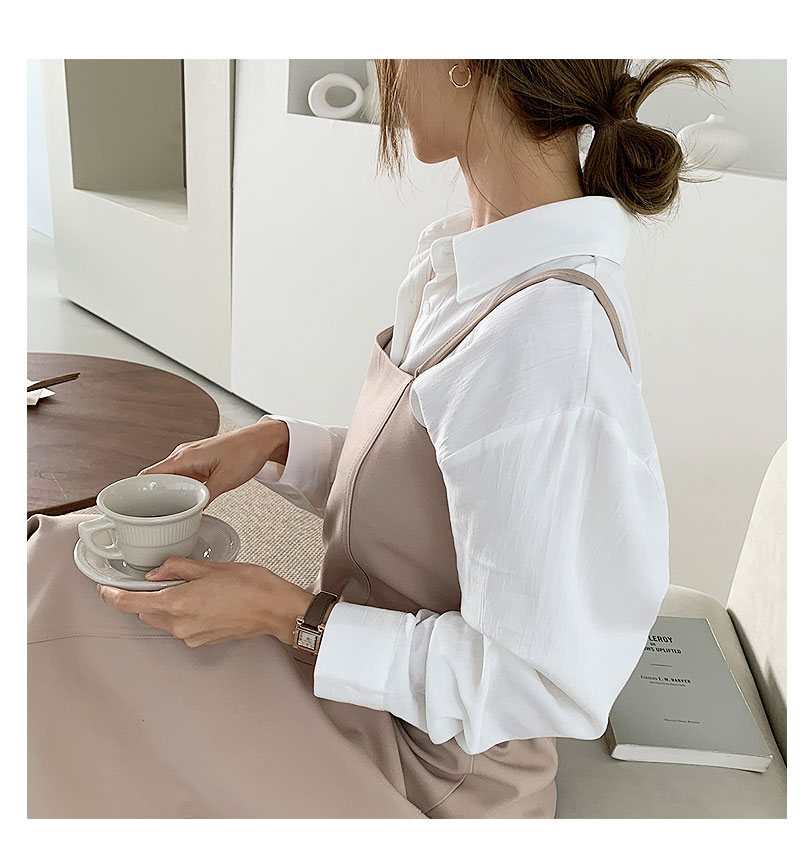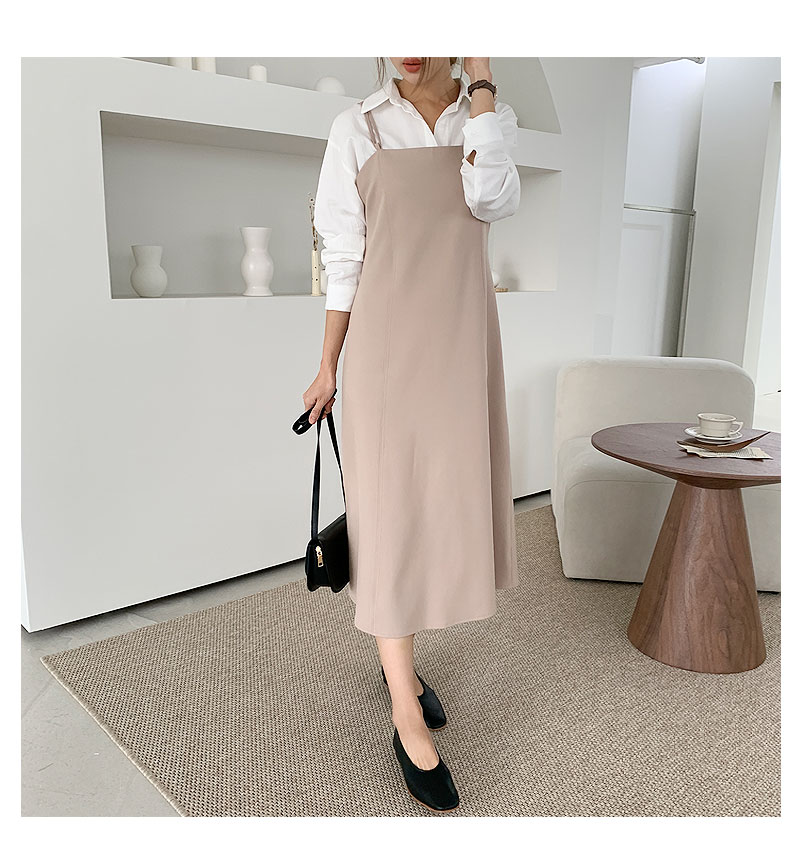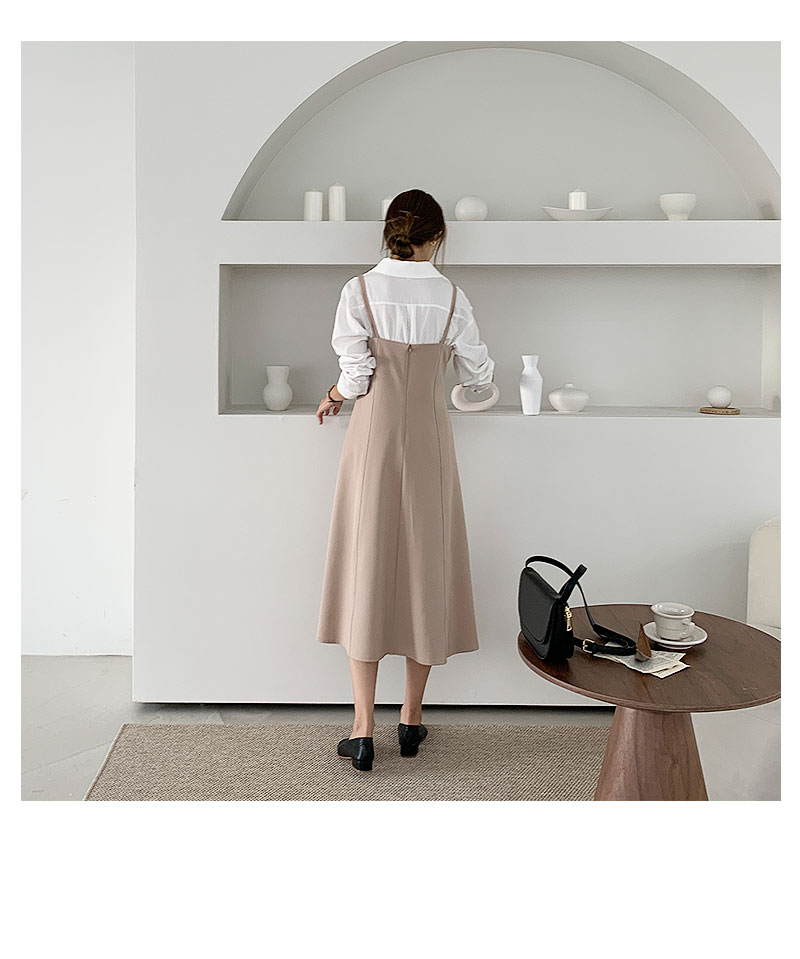 Detailed Info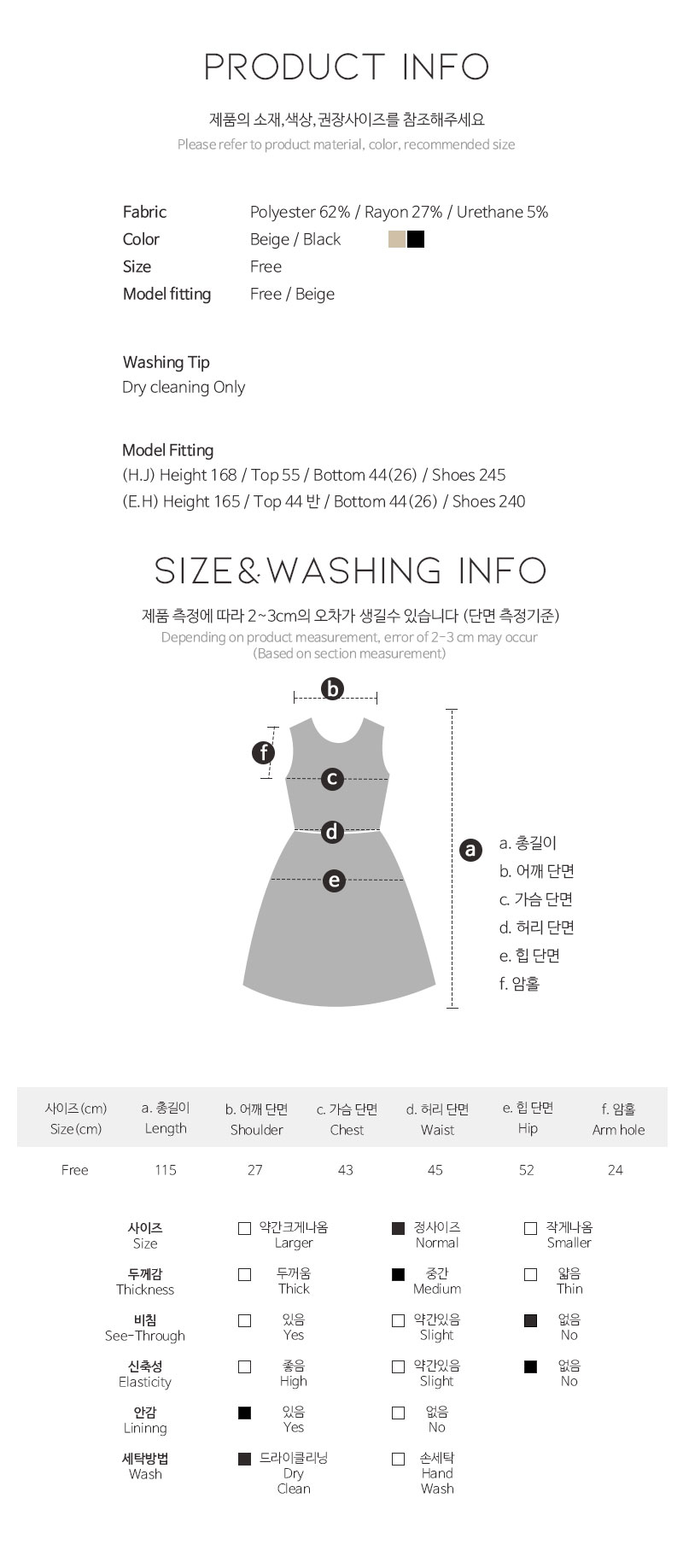 model Size