Description
Details

모던한 쉐입의 H라인으로
깔끔한 샌들힐이에요.
사이즈조절 가능한 버클로
실용적인 제품이에요.
6cm의 높지 않은 굽으로
데일리한 아이템으로 추천드려요.
무난한 디자인으로
스커트나 팬츠 모두 어울리는 제품이에요.
바닥의 쿠션감으로 편안하게 신을수 있으세요.
화이트, 블랙, 베이지 3컬러로 구성되어 있으니,
초이스해주세요.
*
A modern pair of sandal heels
in a neat H-line design.
Designed with a practical adjustable strap,
a 6cm heel that is not high
and cushioned soles
that provide comfort when worn,
it is suitable pair to wear daily.
It's modern and simple design
can be paired easily
with a skirt or pants.
Available in White, Black and Beige.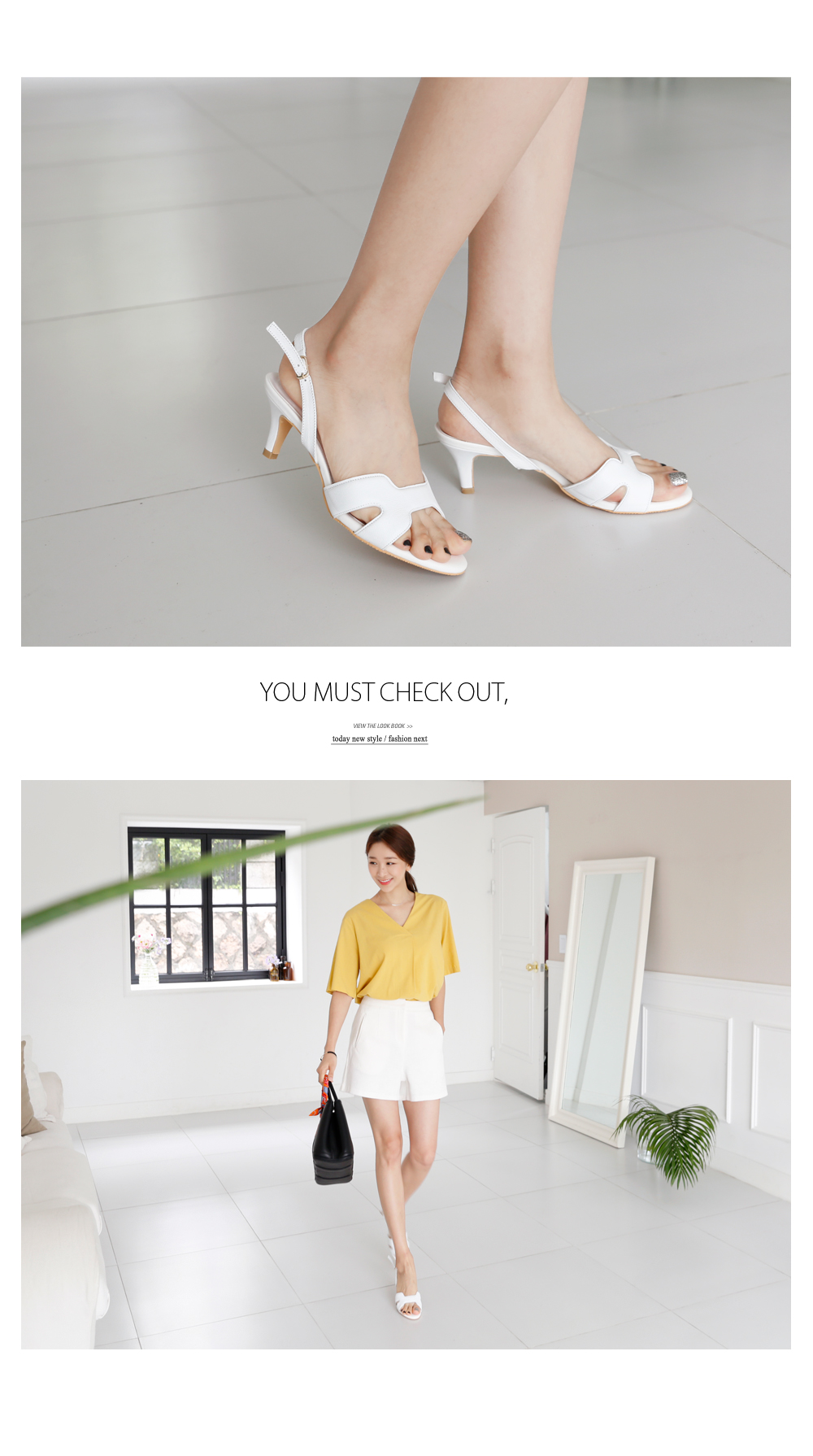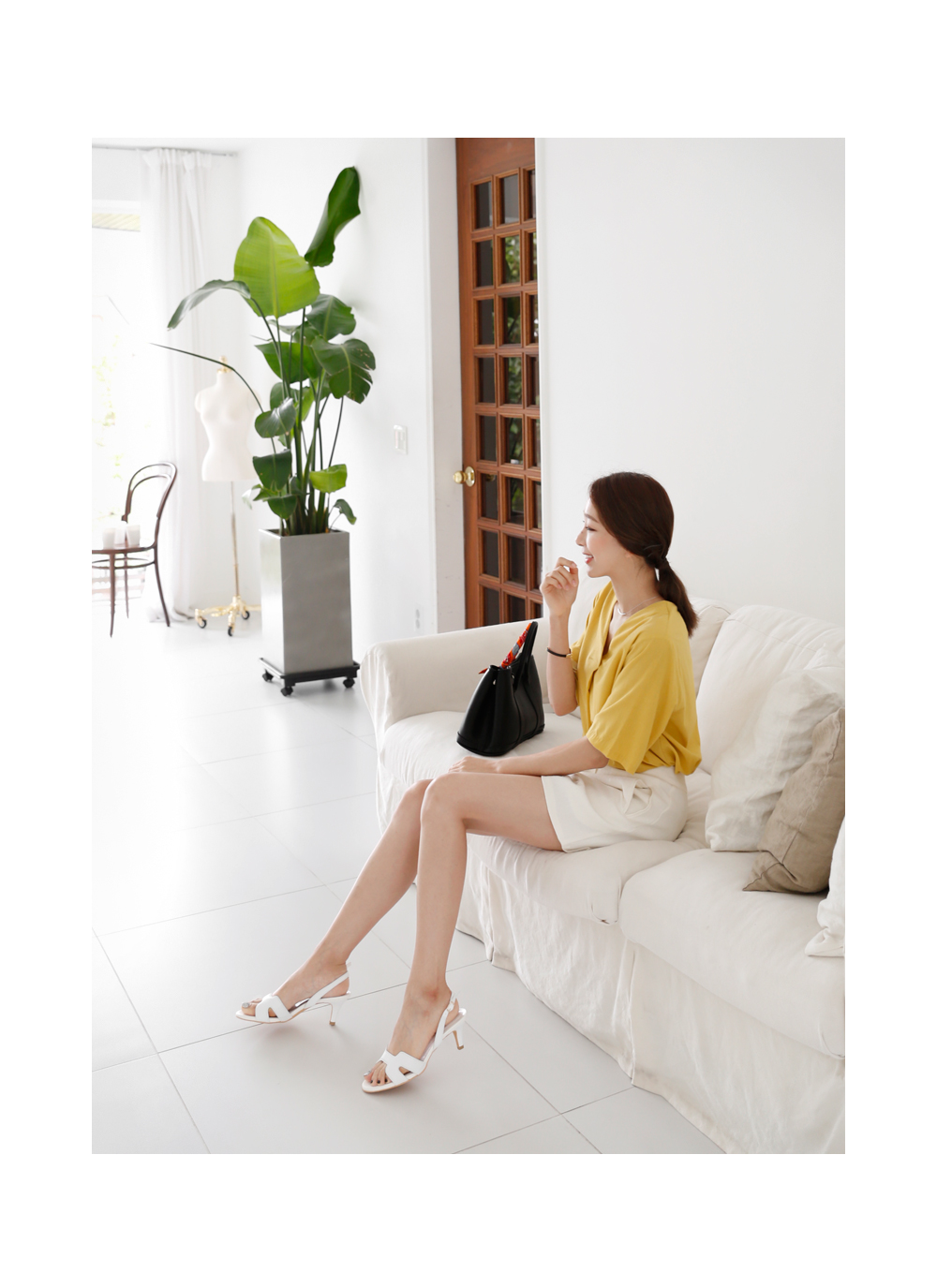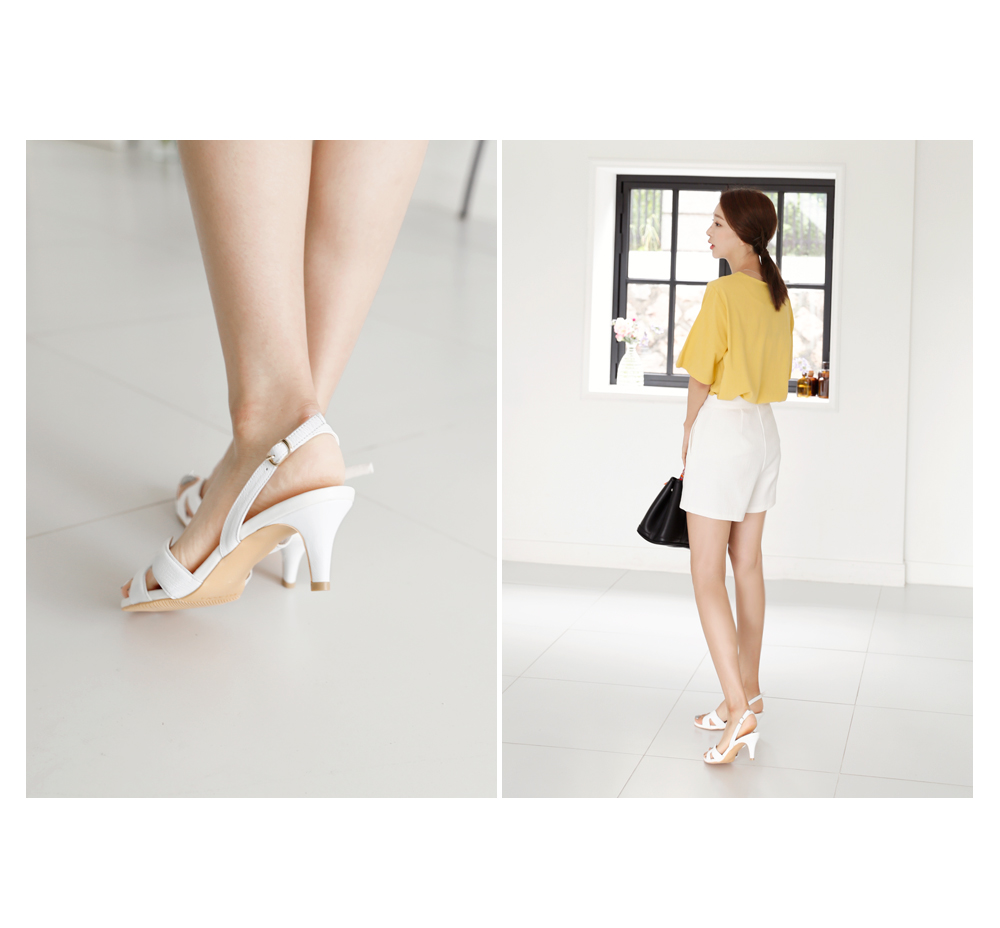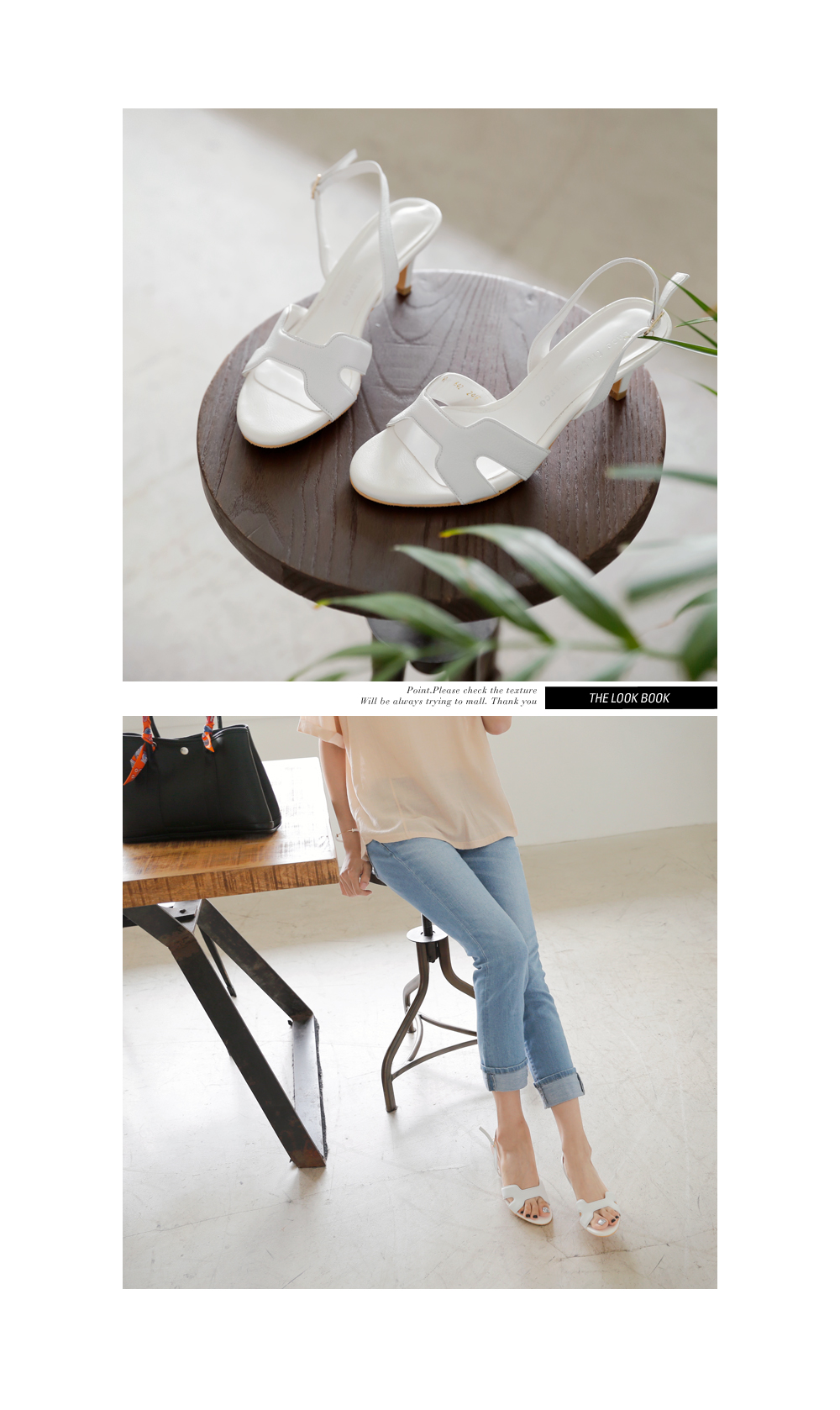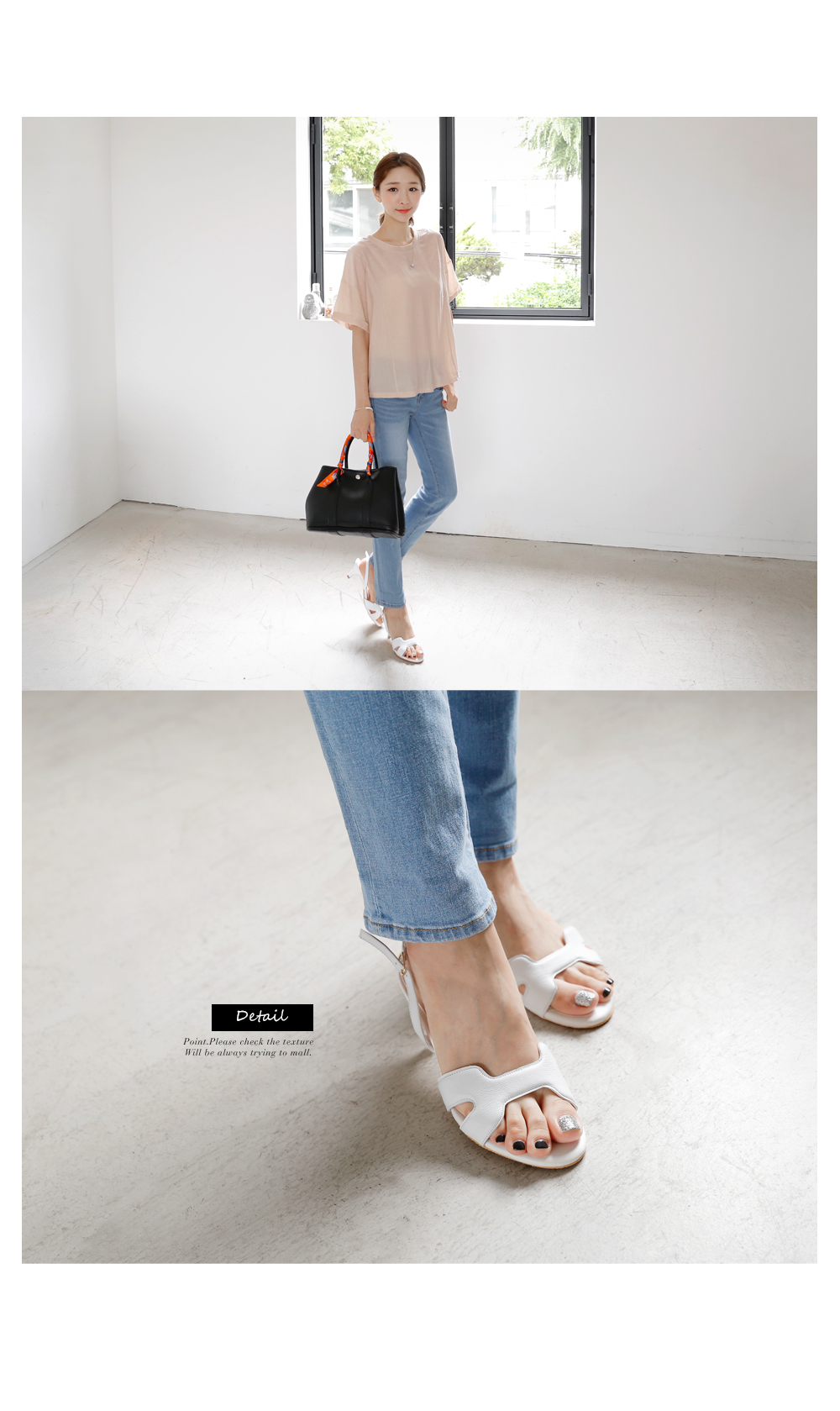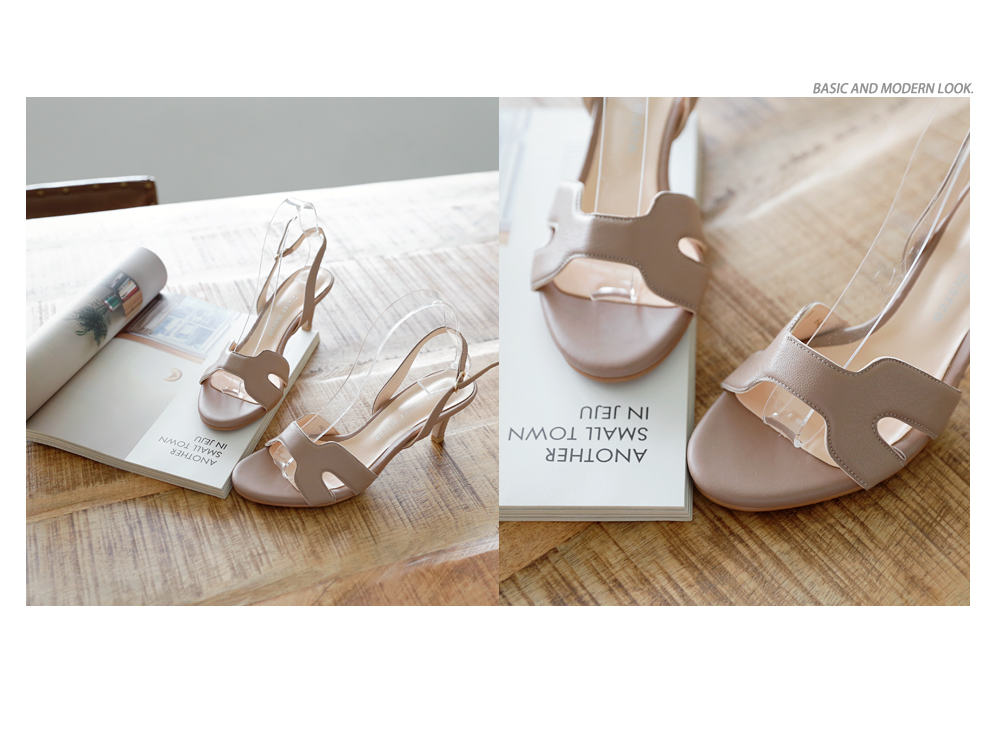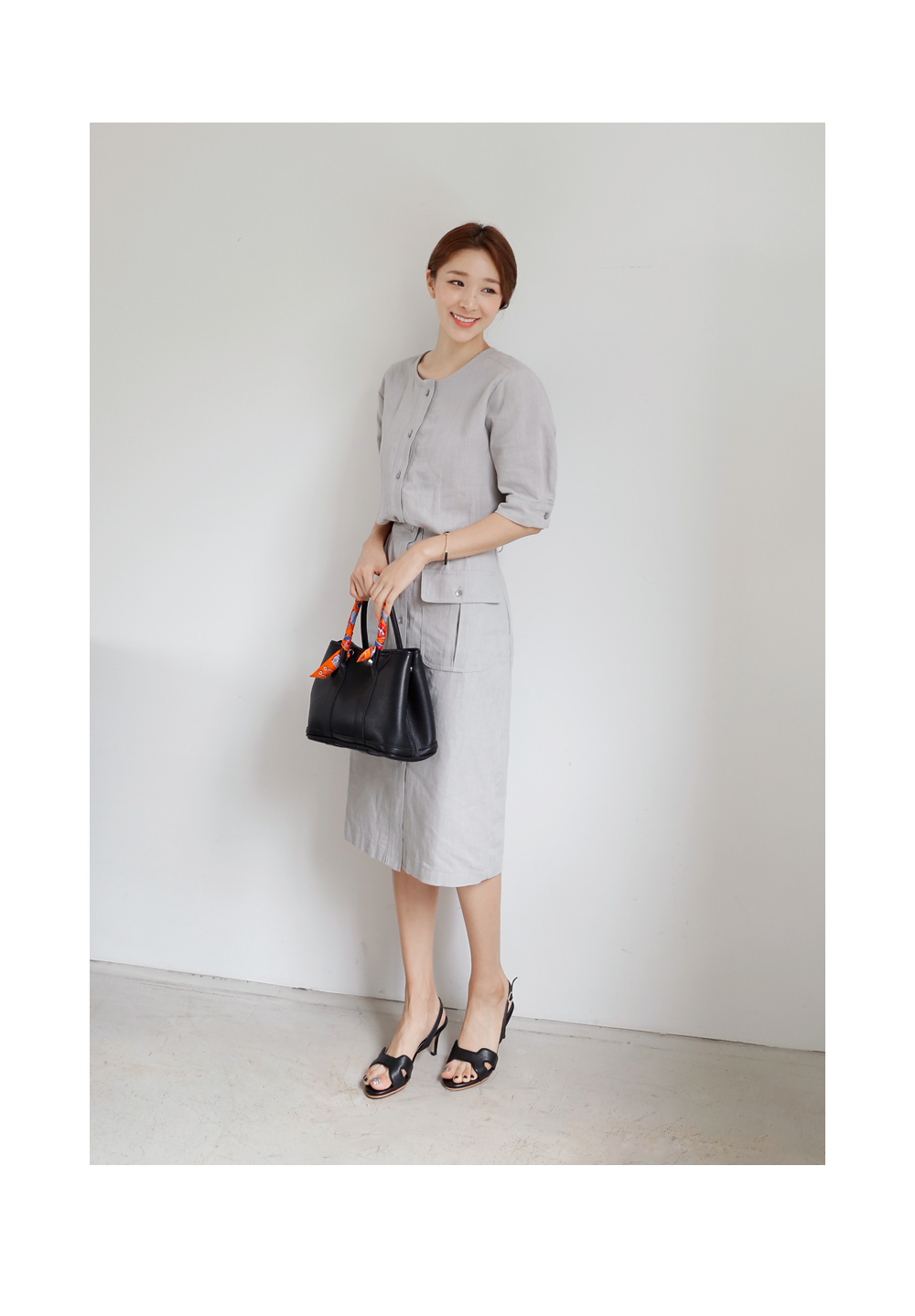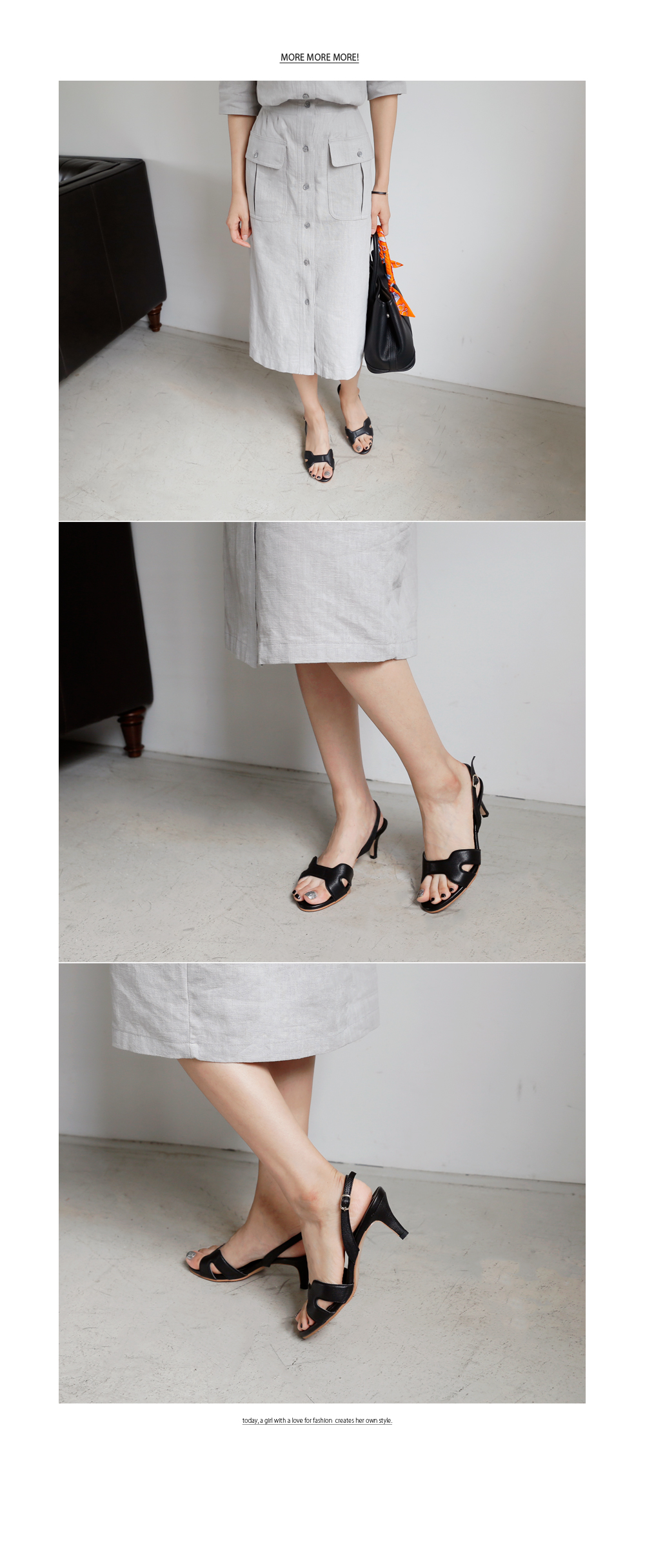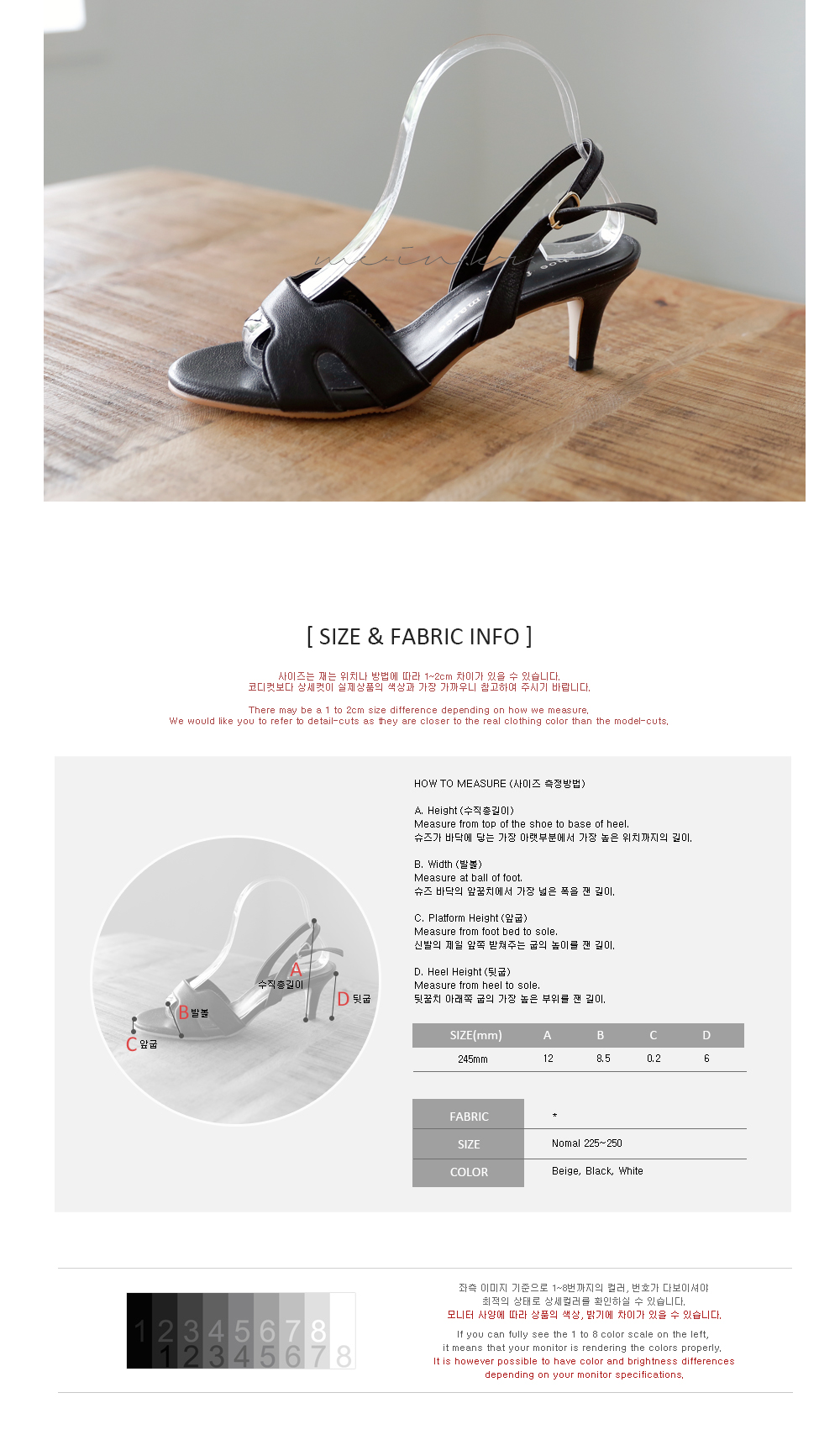 Detailed Info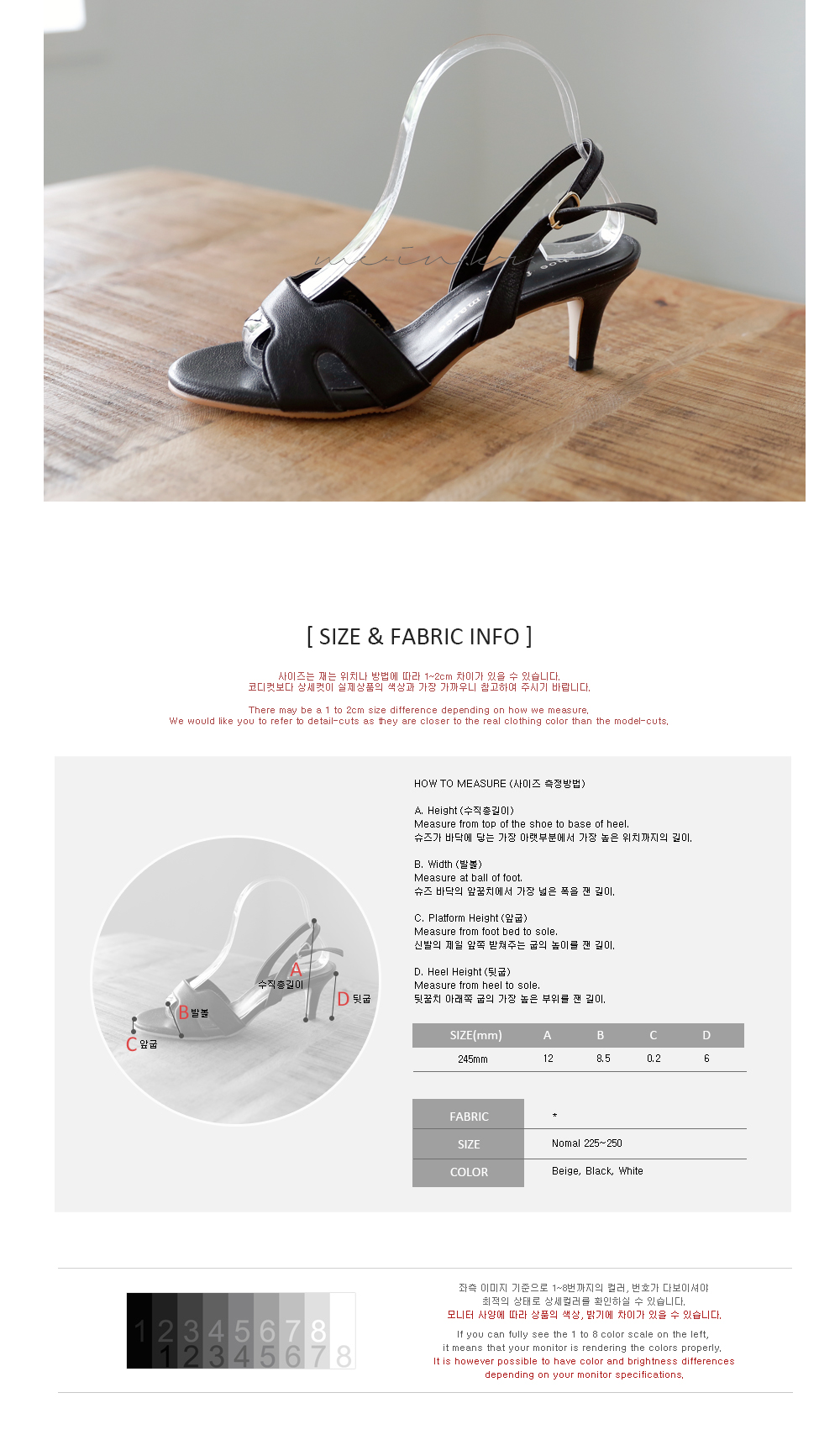 model Size