Description
Details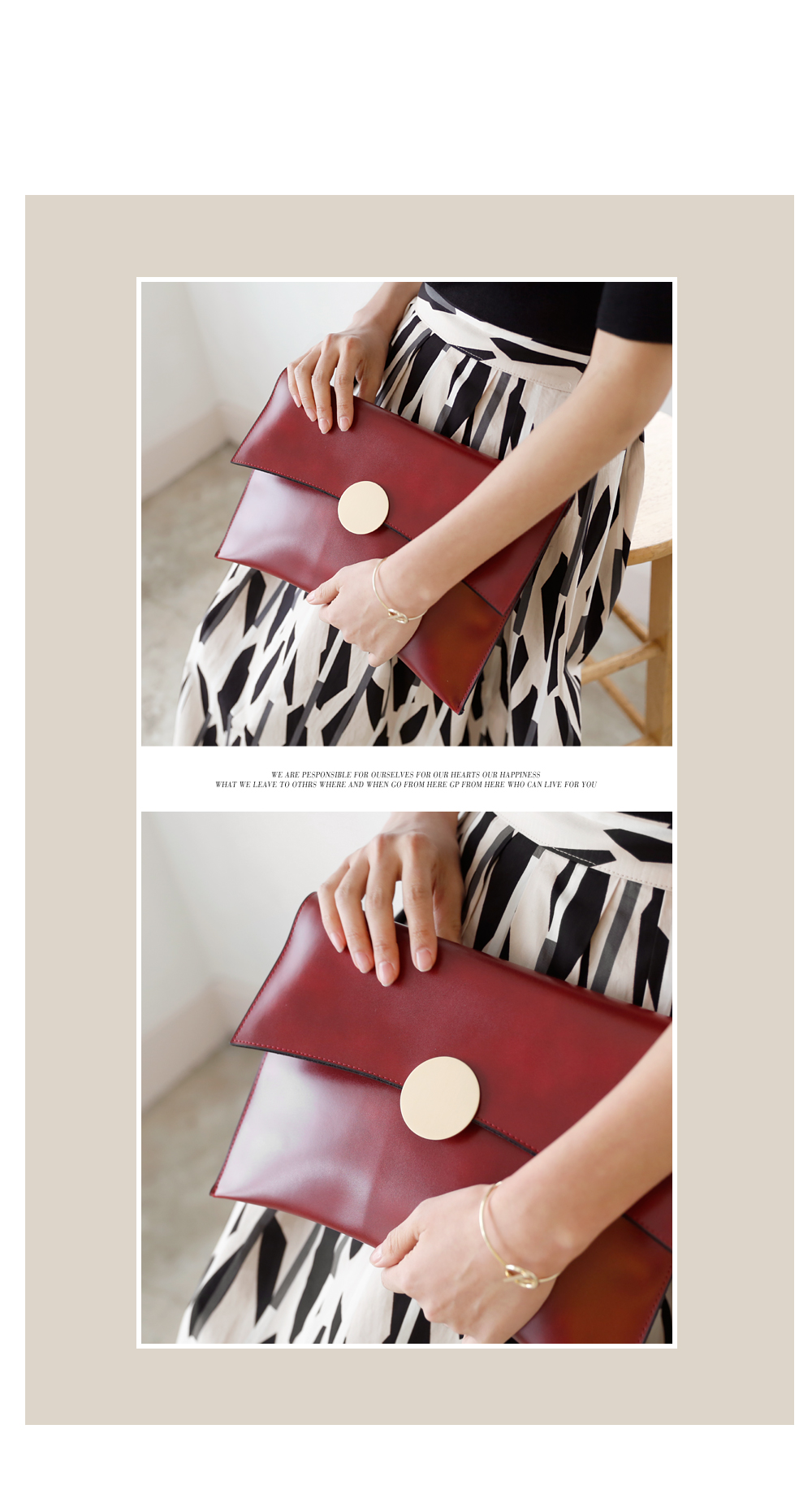 골드 장식으로 포인트를 준
깔끔한 클러치 군더더기 없이
멋스러운 직사각형의 클러치에요.
부드러우면서 매끈한 합피 소재로 만들어졌어요.
앞부분 라운드 골드 장식이
심플한 디자인에 포인트를 주었어요.
그리고 탈부착이 가능한 스트랩이
세트로 구성되어 있어 크로스백으로도
연출이 가능 합니다.
*
  A simply chic clutch bag with
a classic gold buckle as its centerpiece.
Easily converted to a sling bag
with the chain strap. Available in
Black, Red and Grey.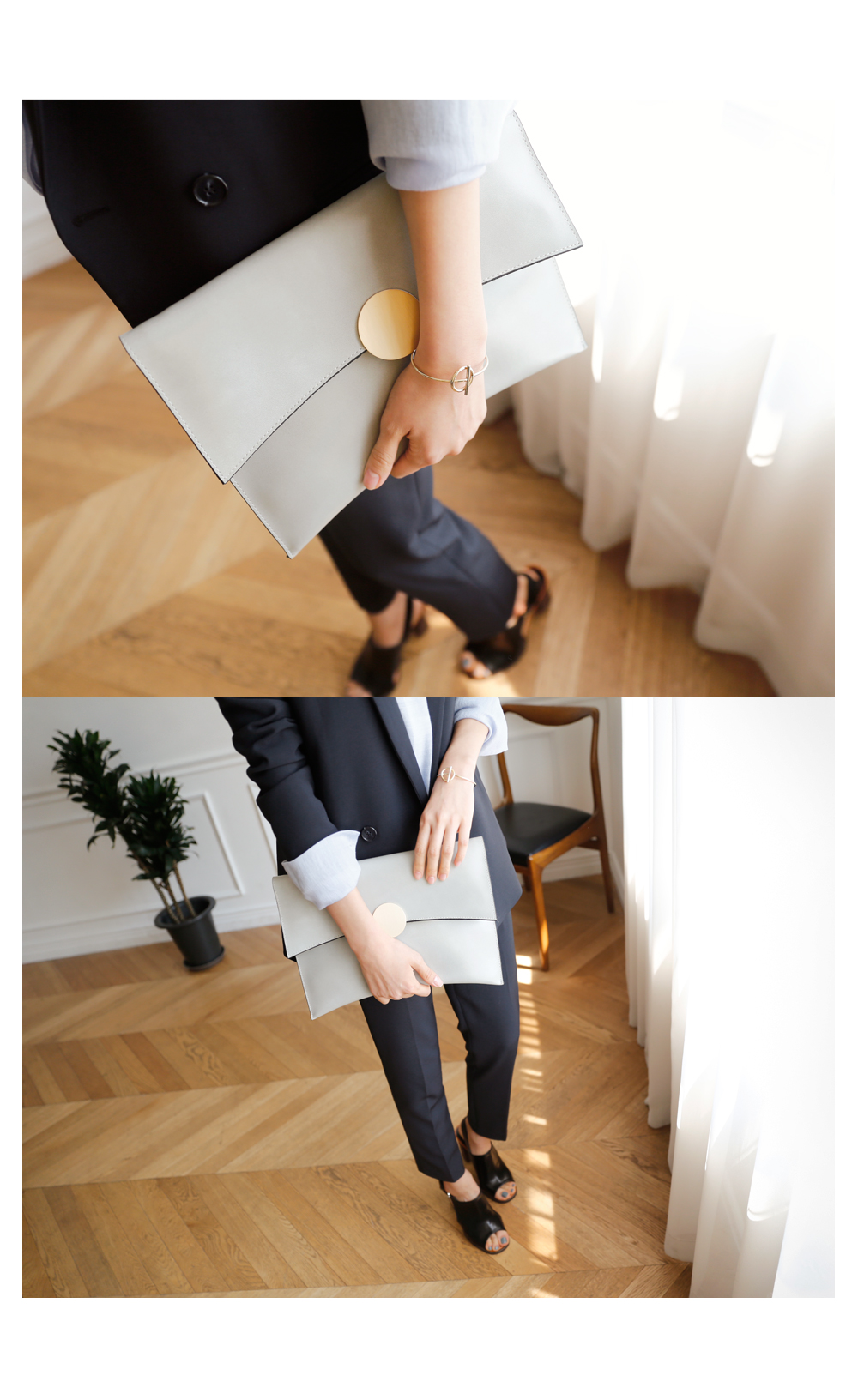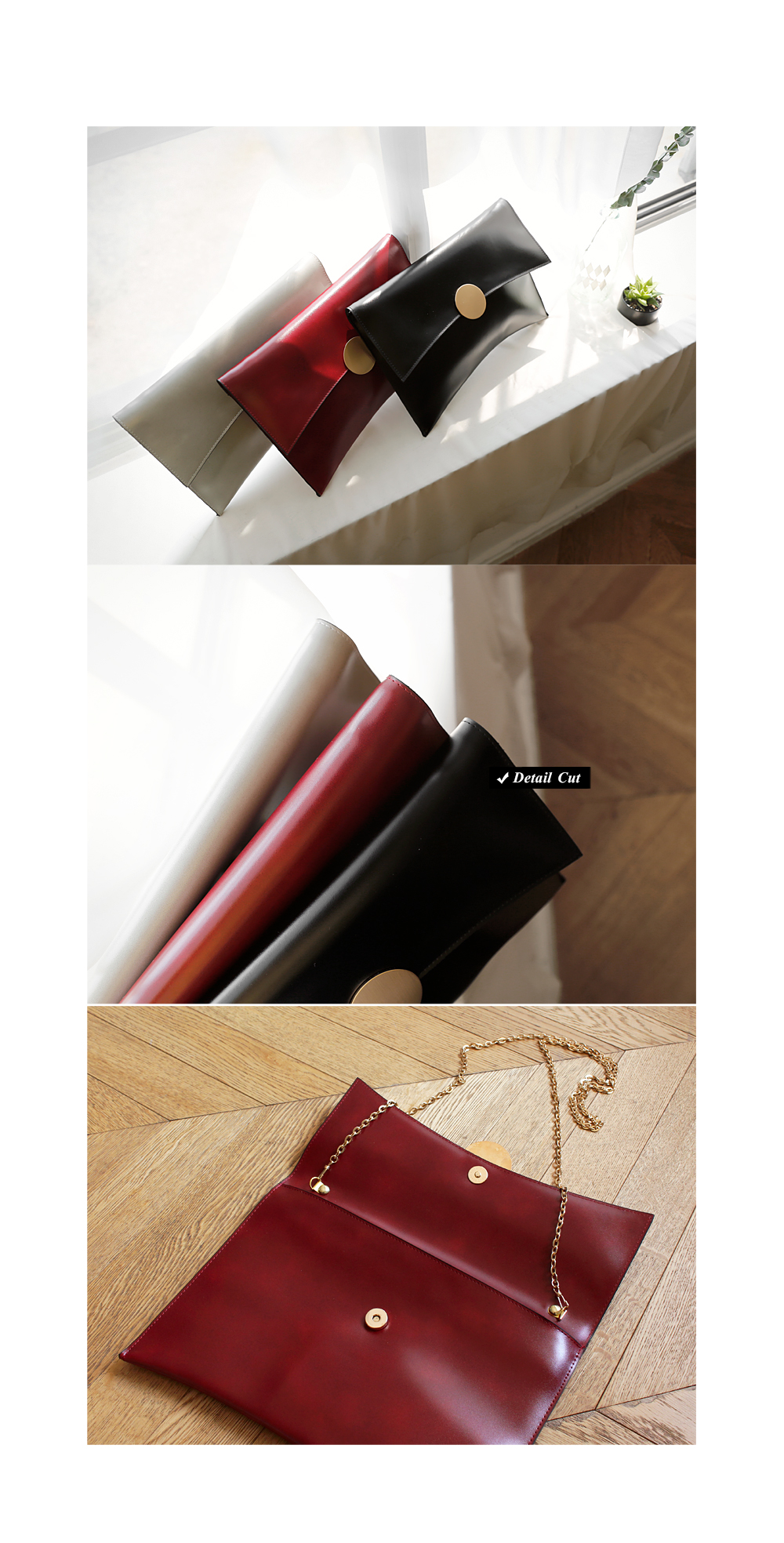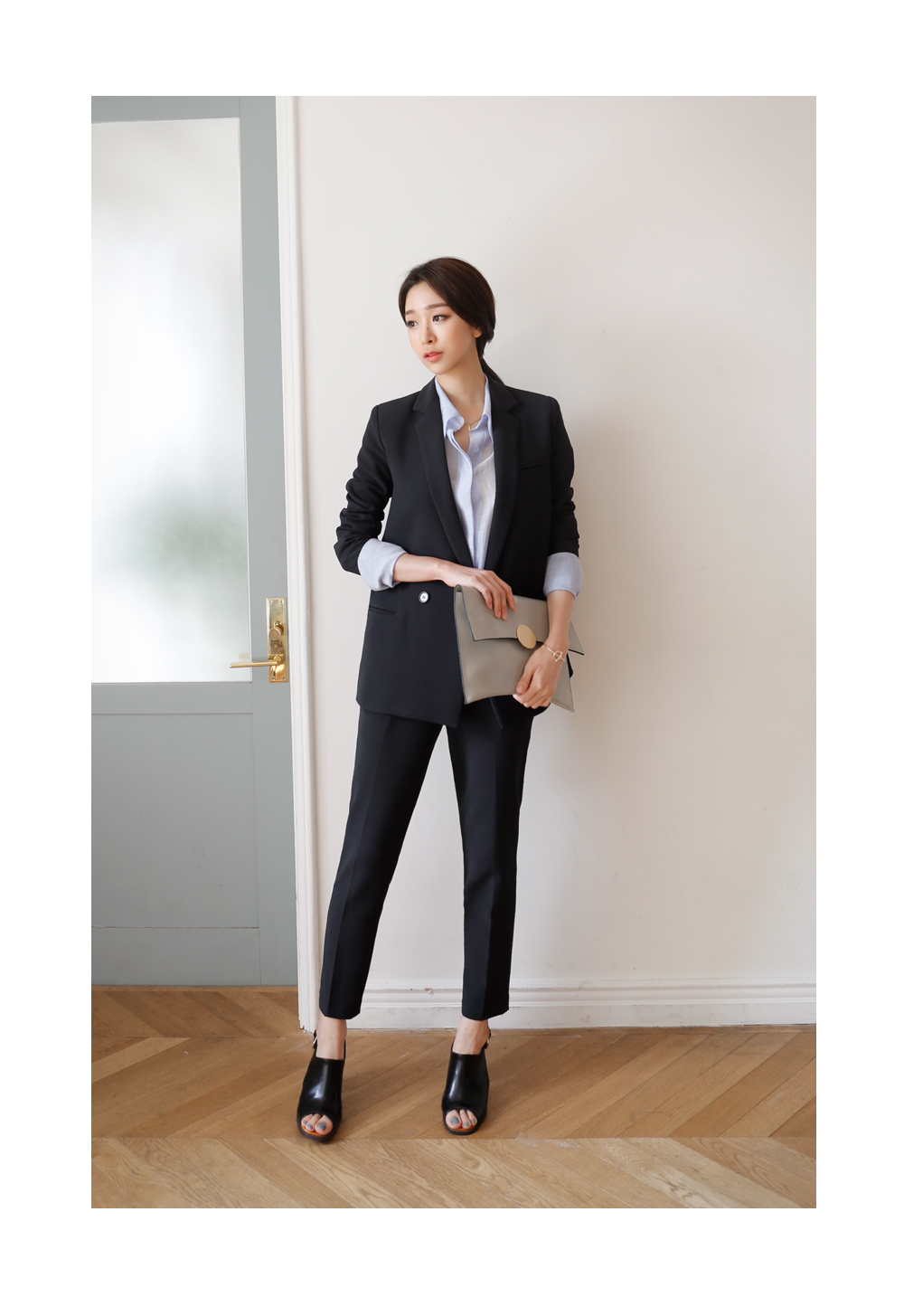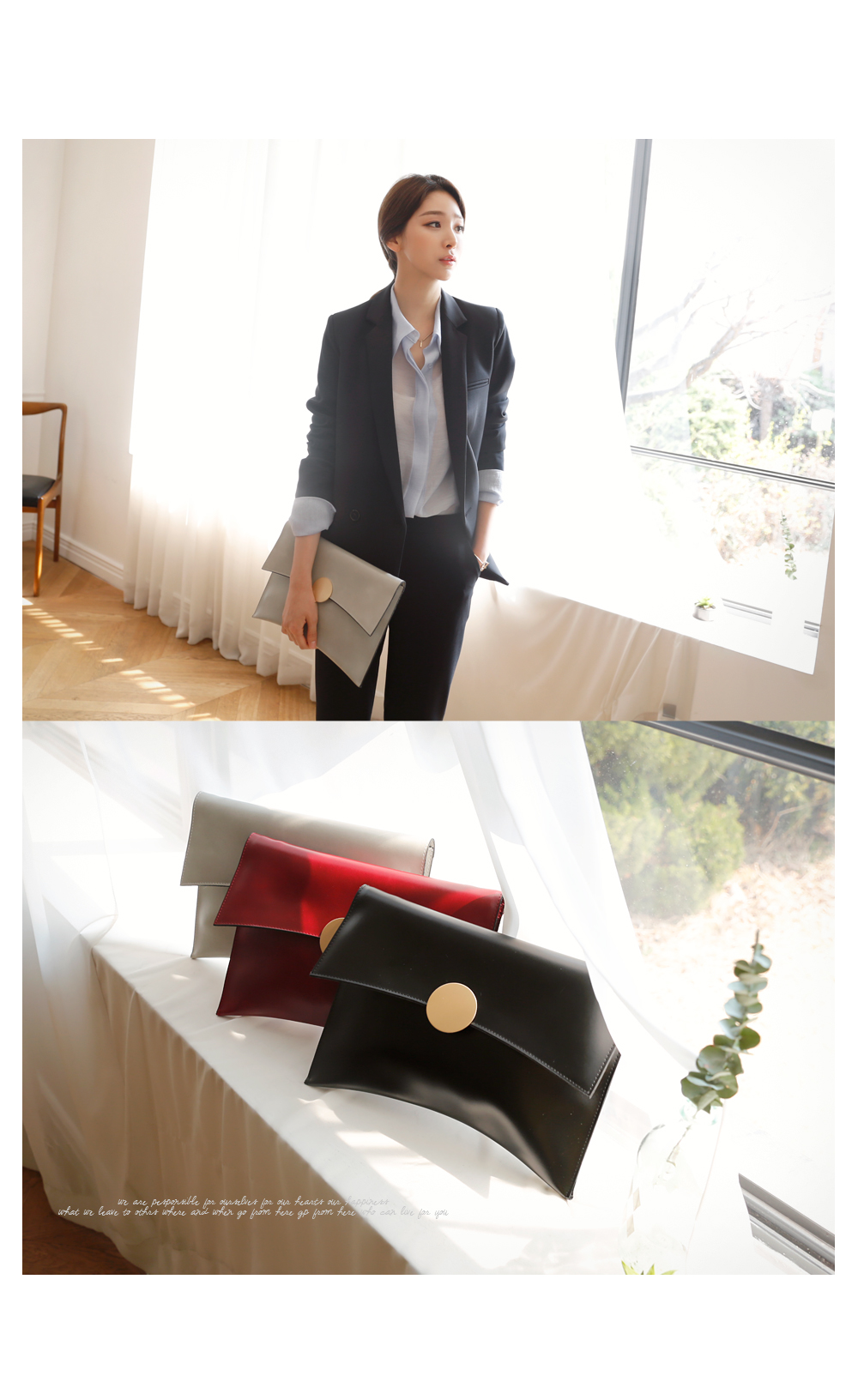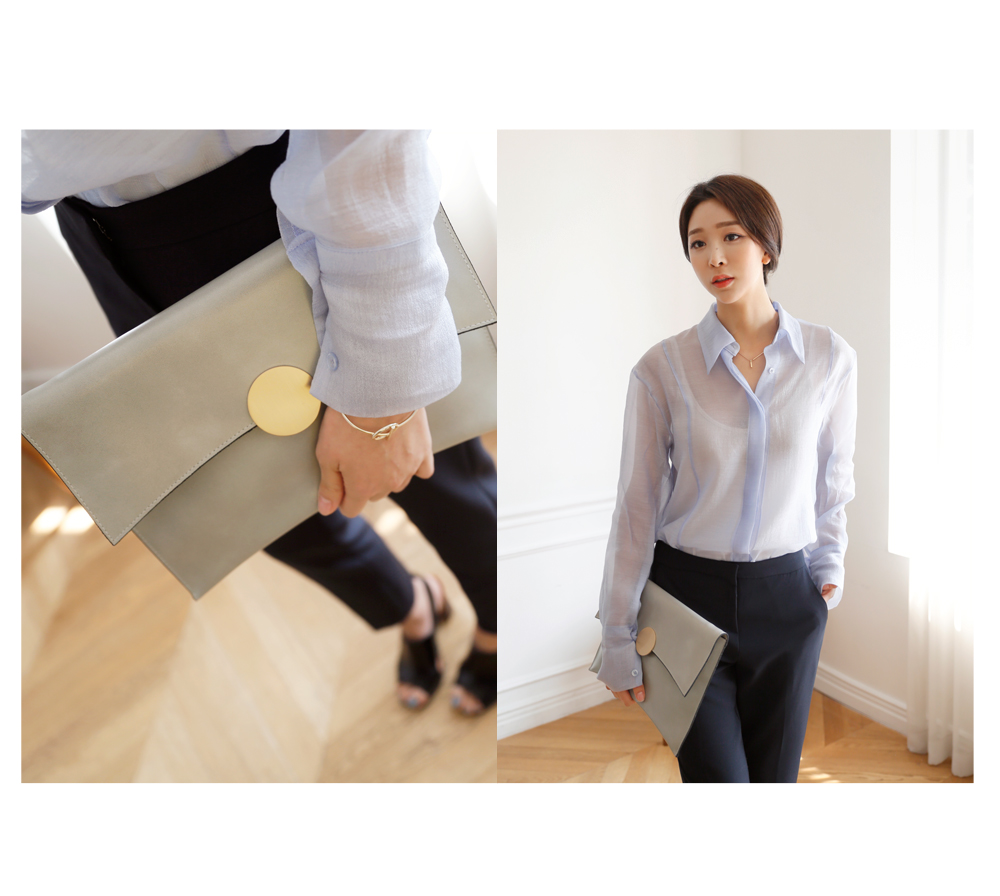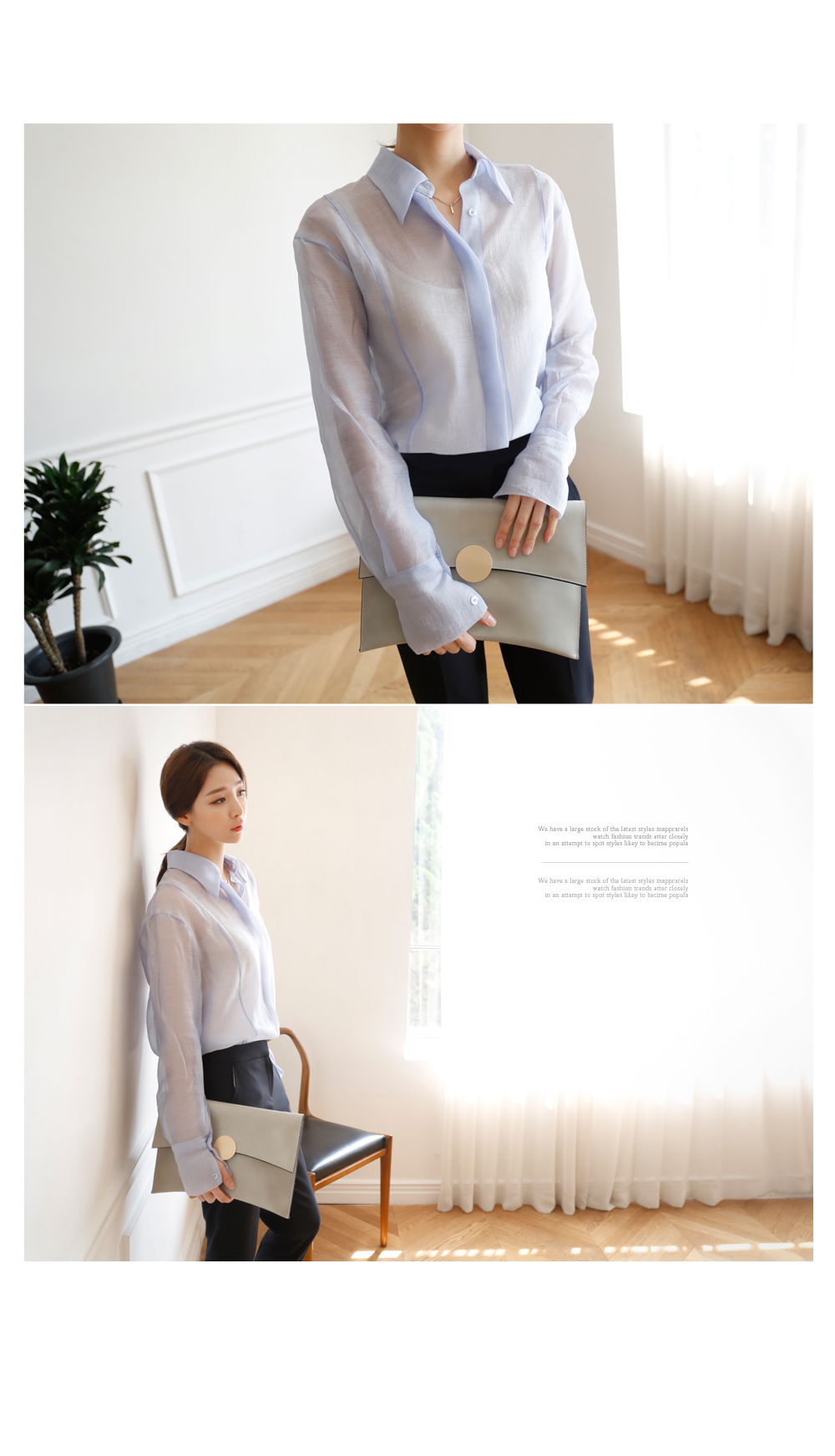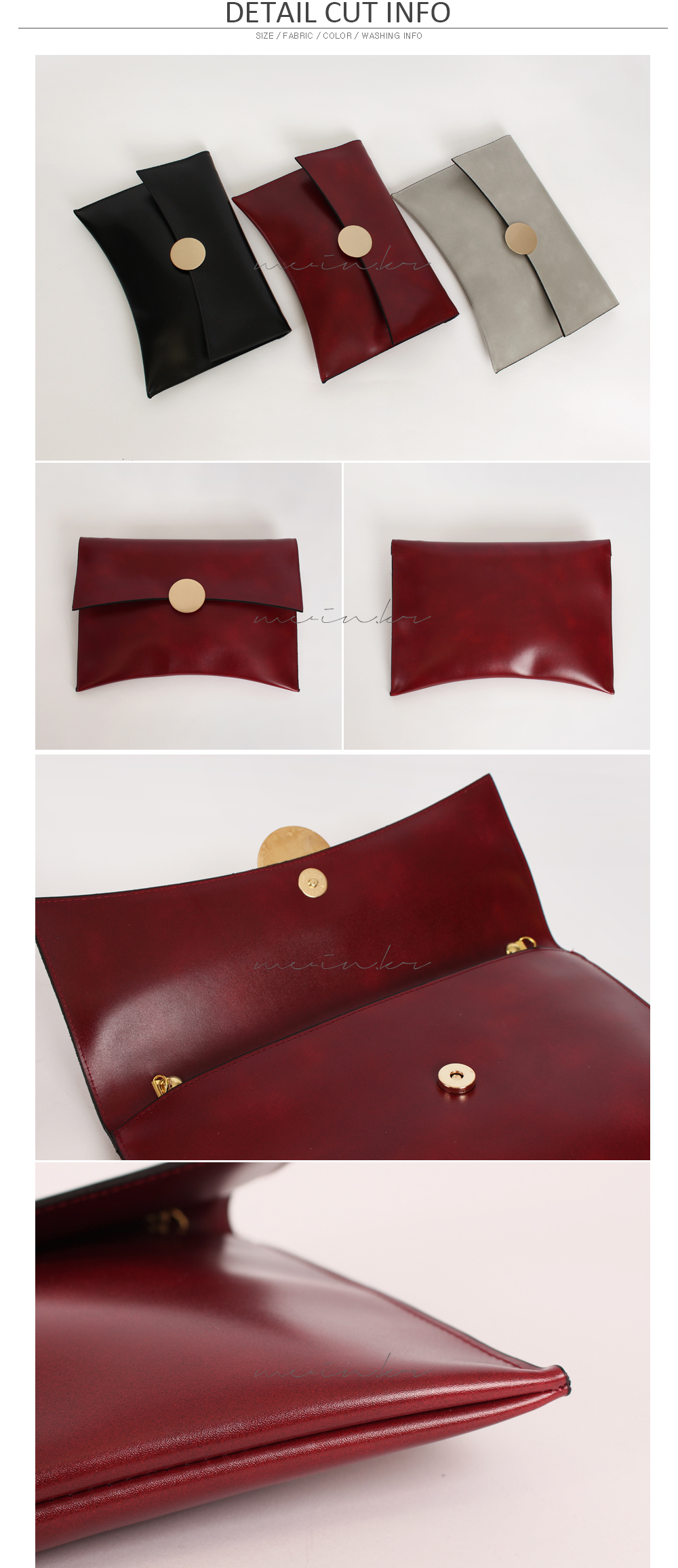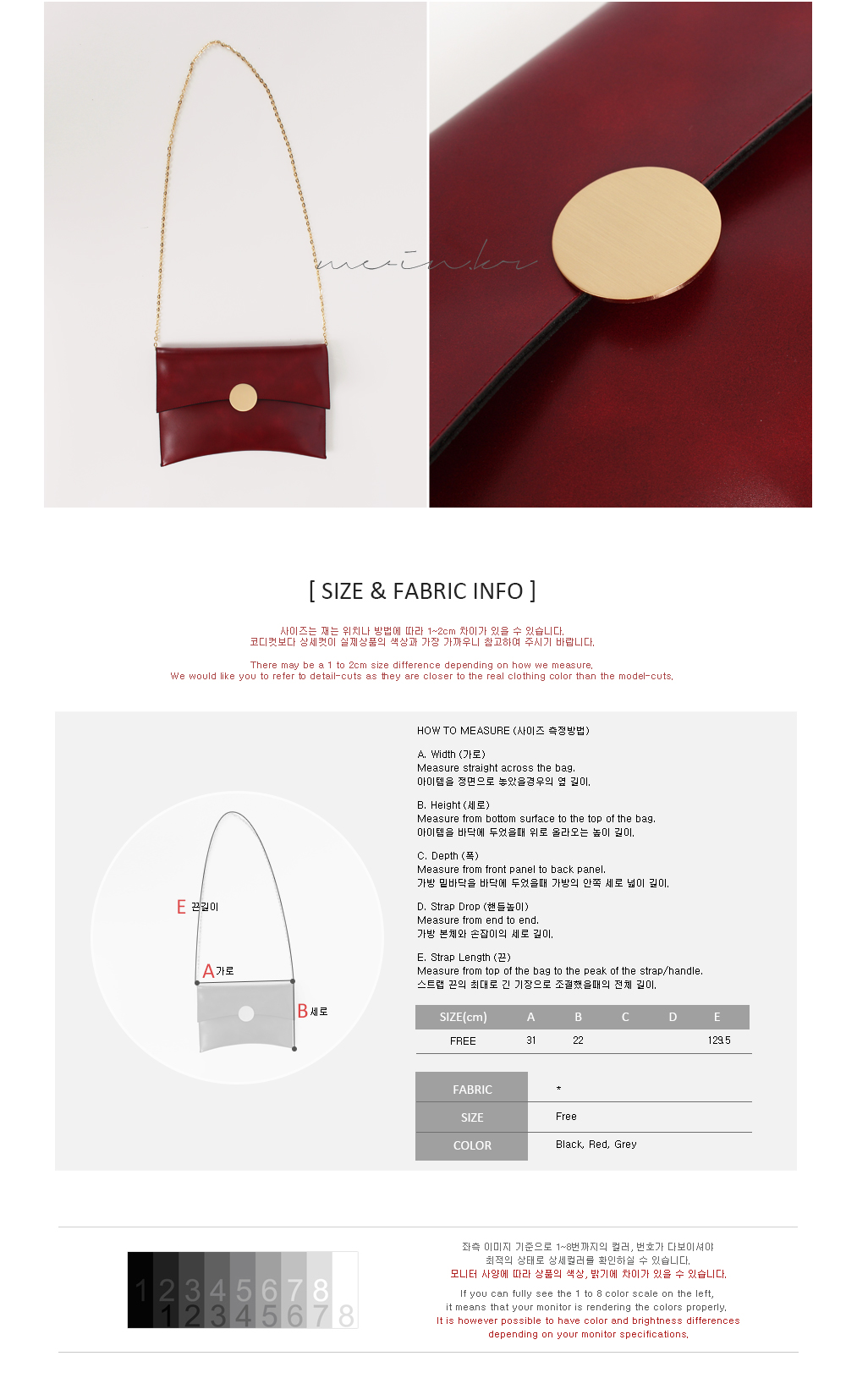 Detailed Info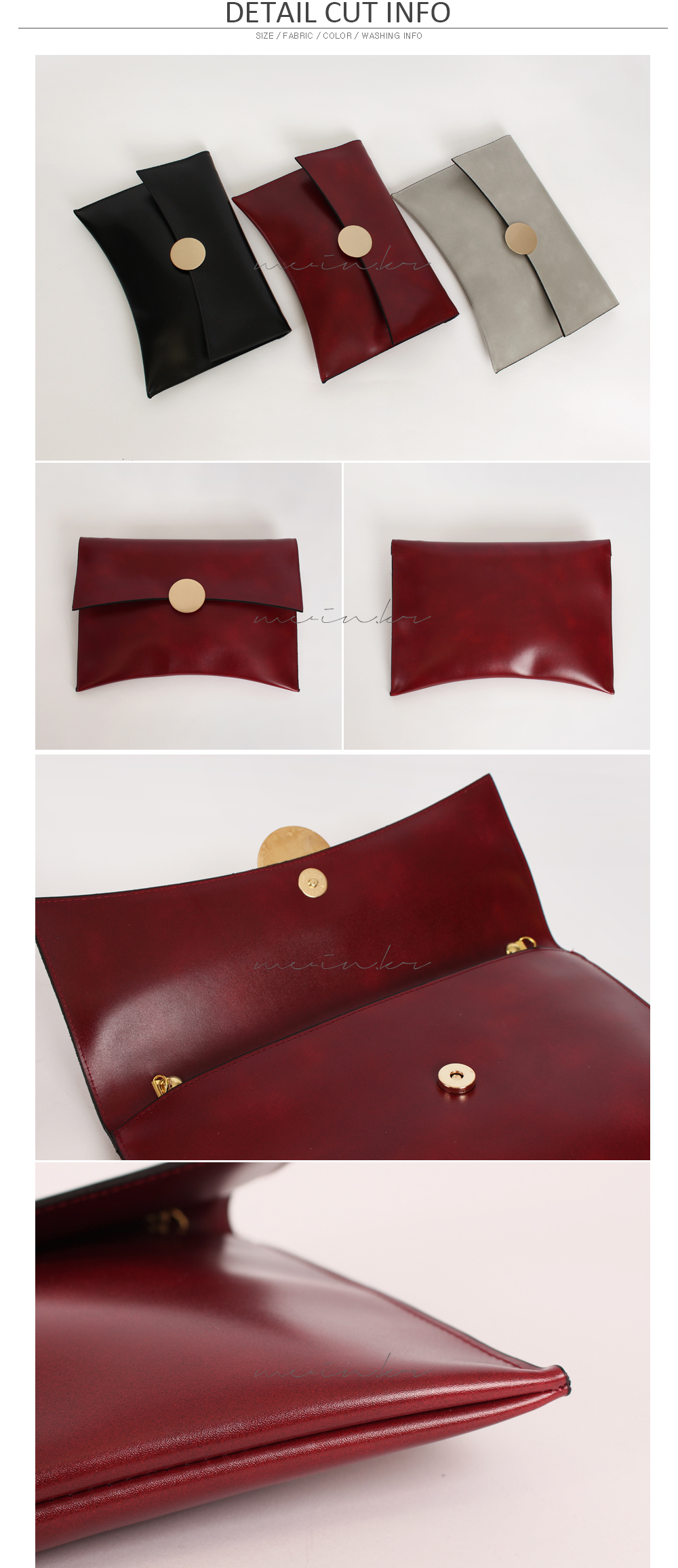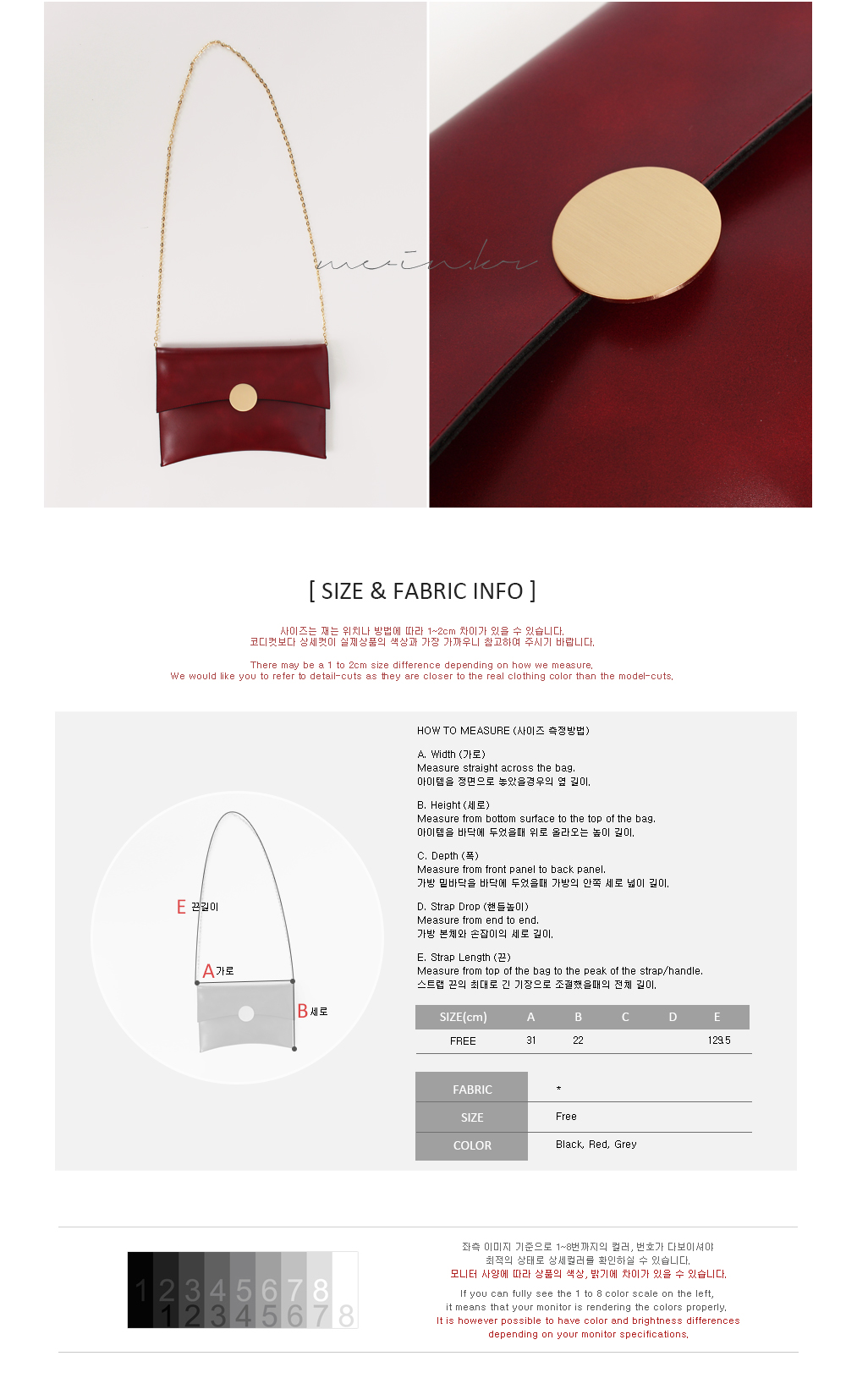 model Size