Description
Details

스퀘어라인으로 세련된 미니백 준비했어요.
캐쥬얼하면서도 모던한 느낌으로
다양하게 활용가능한 제품이에요.
프론트에 자리잡은 골드 버튼 장식으로
고급스러운 백이에요.
숄더백이 탈부착 되기 때문에 토트백, 숄더백으로 연출 가능해요.
작은 사이즈이지만, 수납력이 좋은 제품으로
실용적인 아이템이에요.
핑크, 그린 2컬러로 준비했어요.
*
A stylish mini-bag. Matches well
with a variety of casual and modern feel.
It is a luxurious bag
with a gold button decoration on the front.
With detachable shoulder straps,
it can be used as a tote bag or a shoulder bag.
This is a practical, small-sized bag
with good storage capacity.
Available in Pink and Green.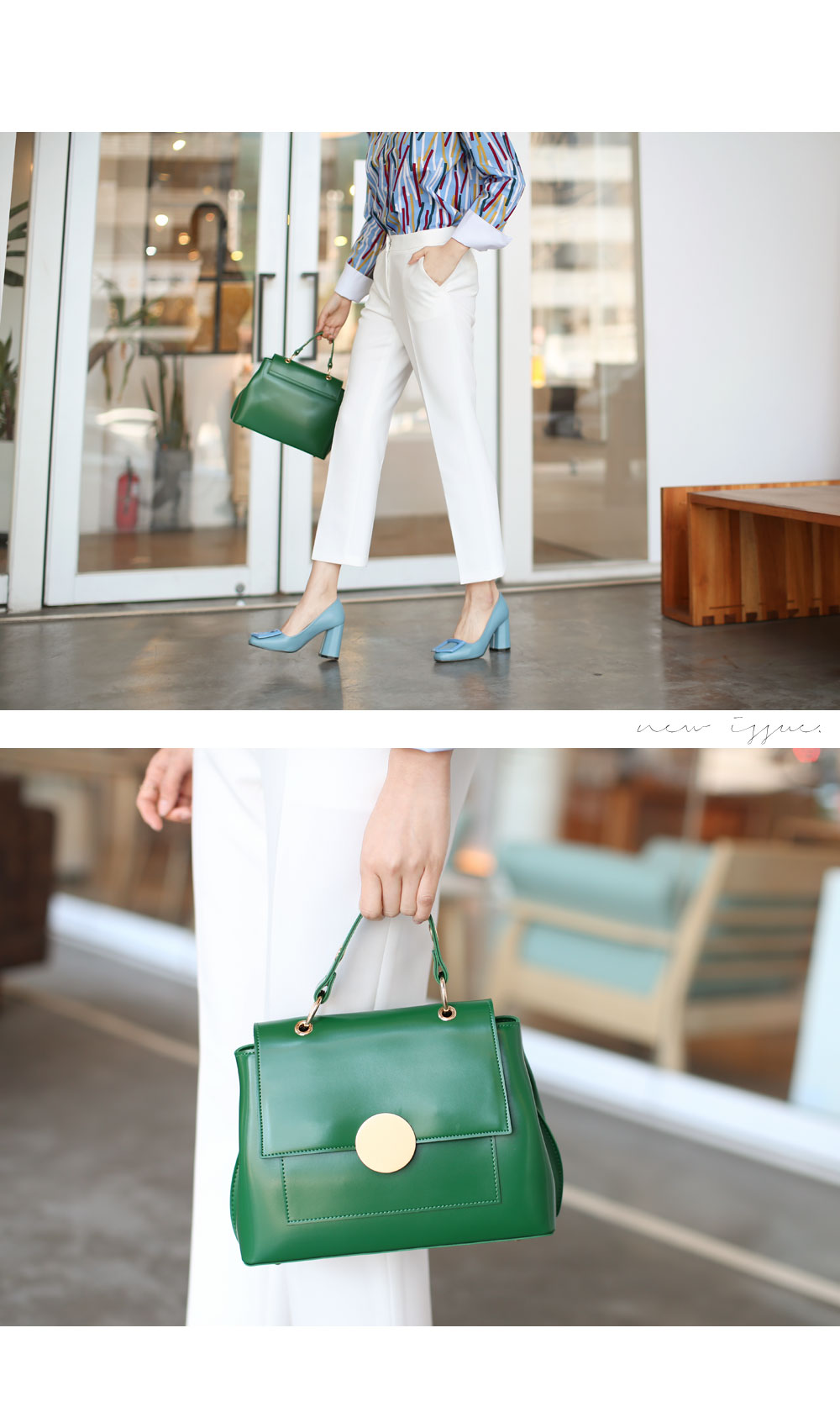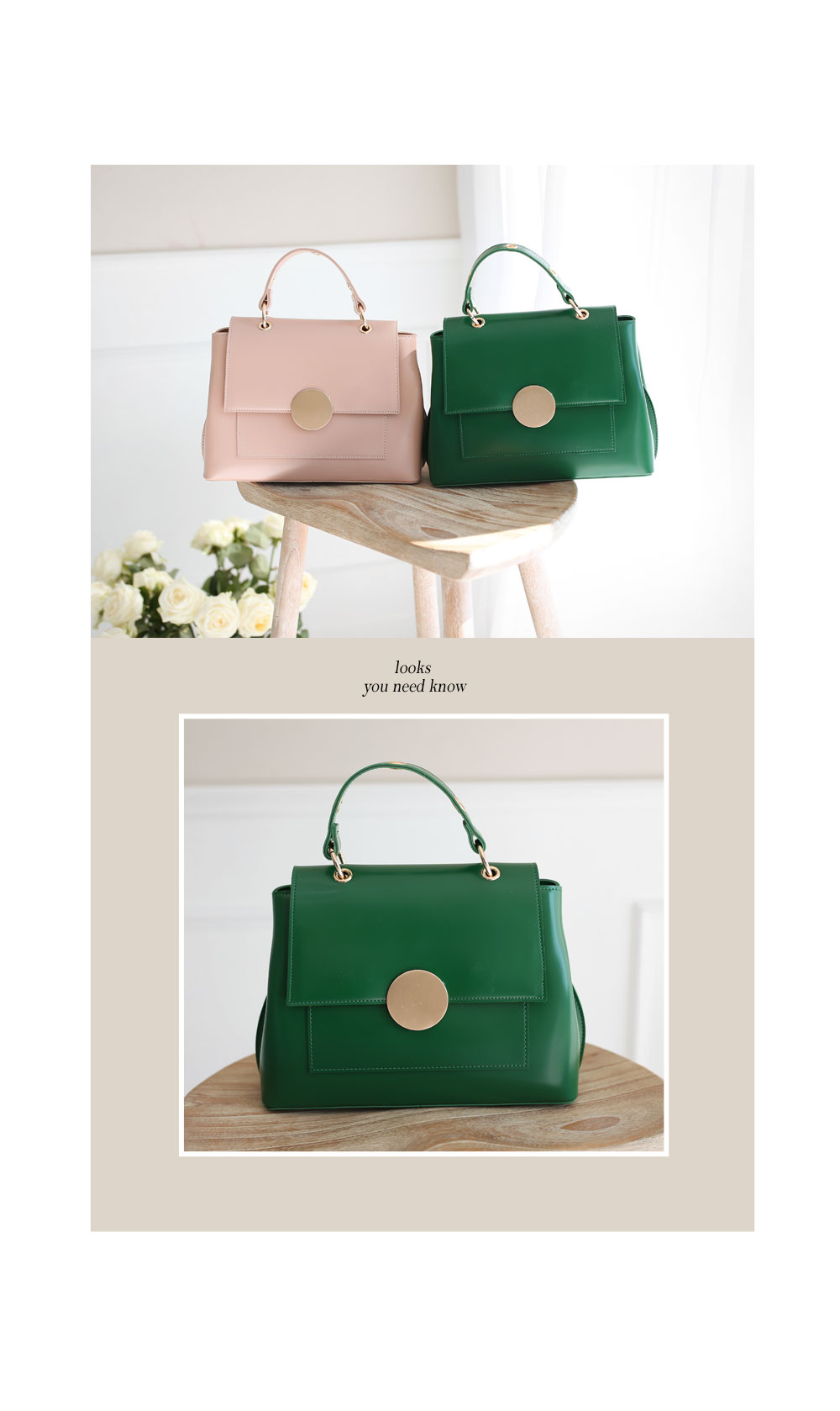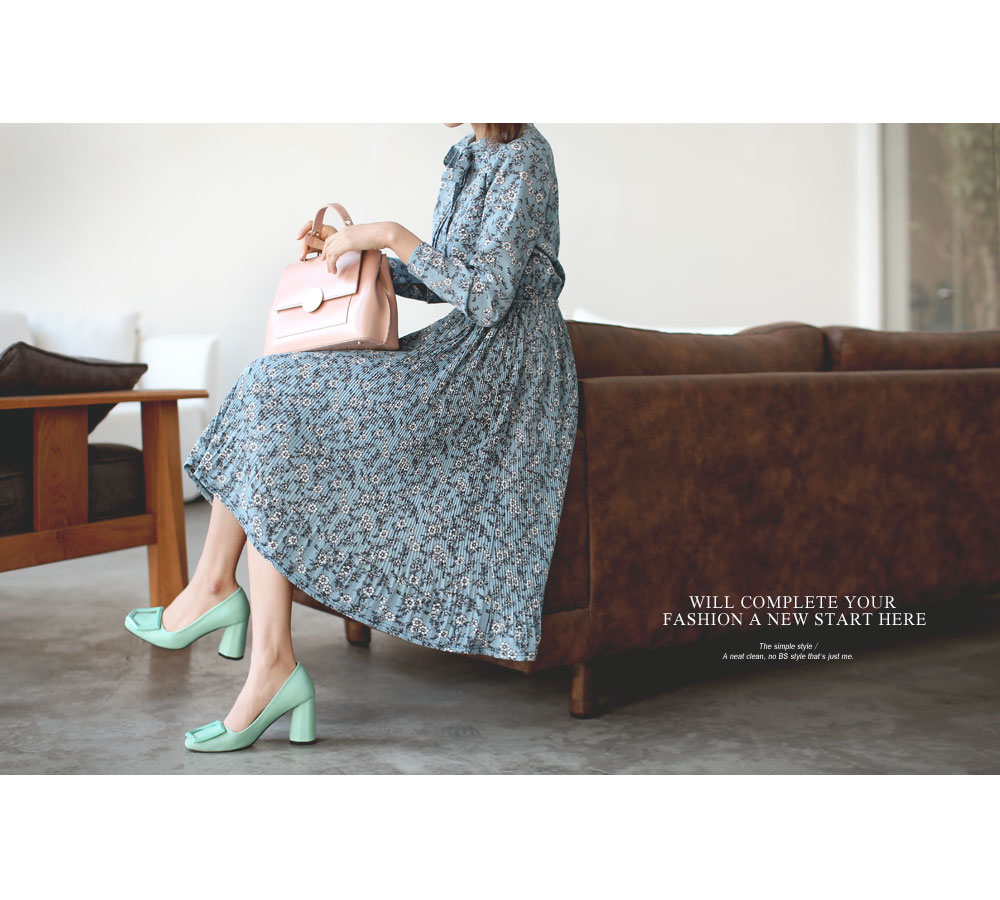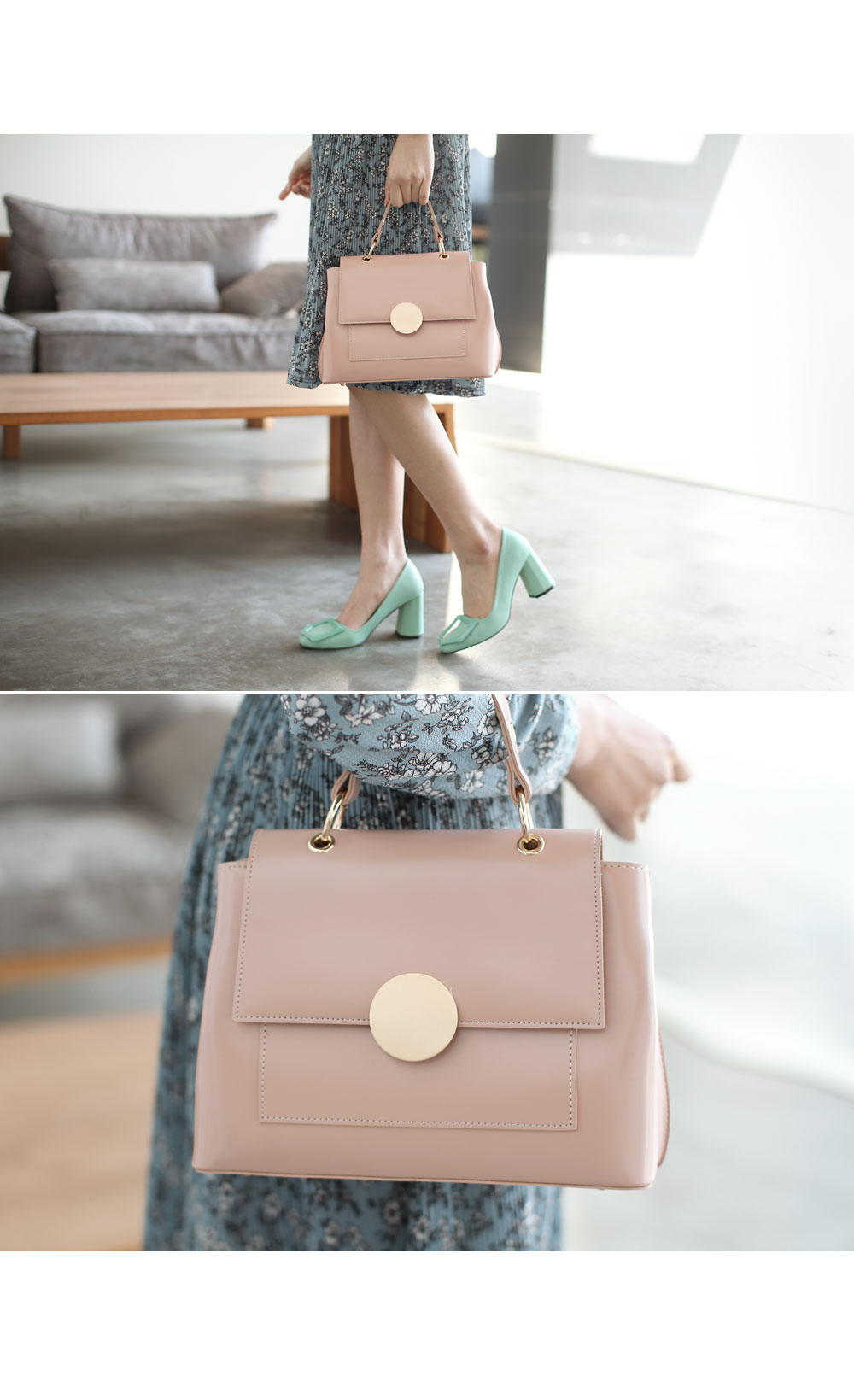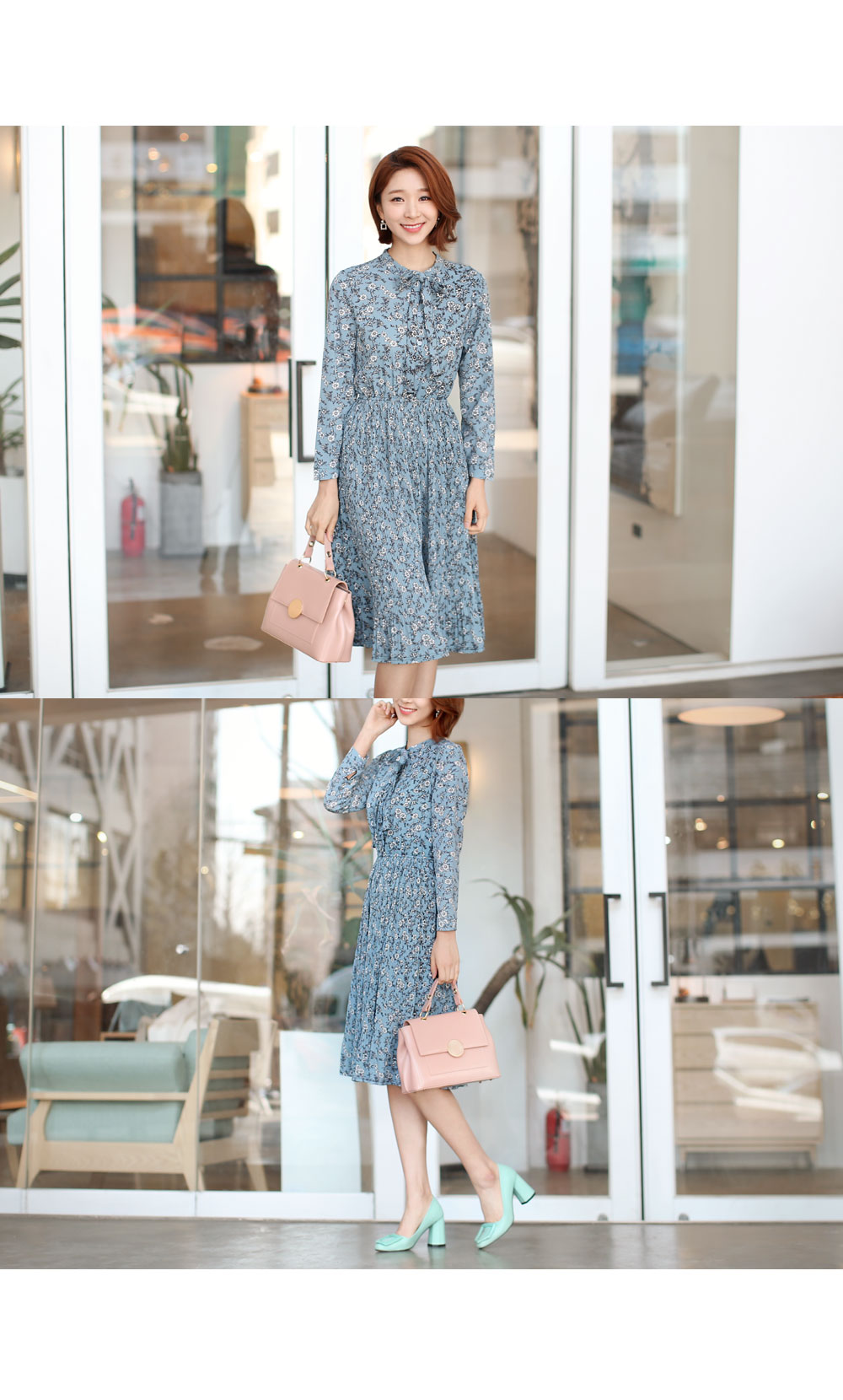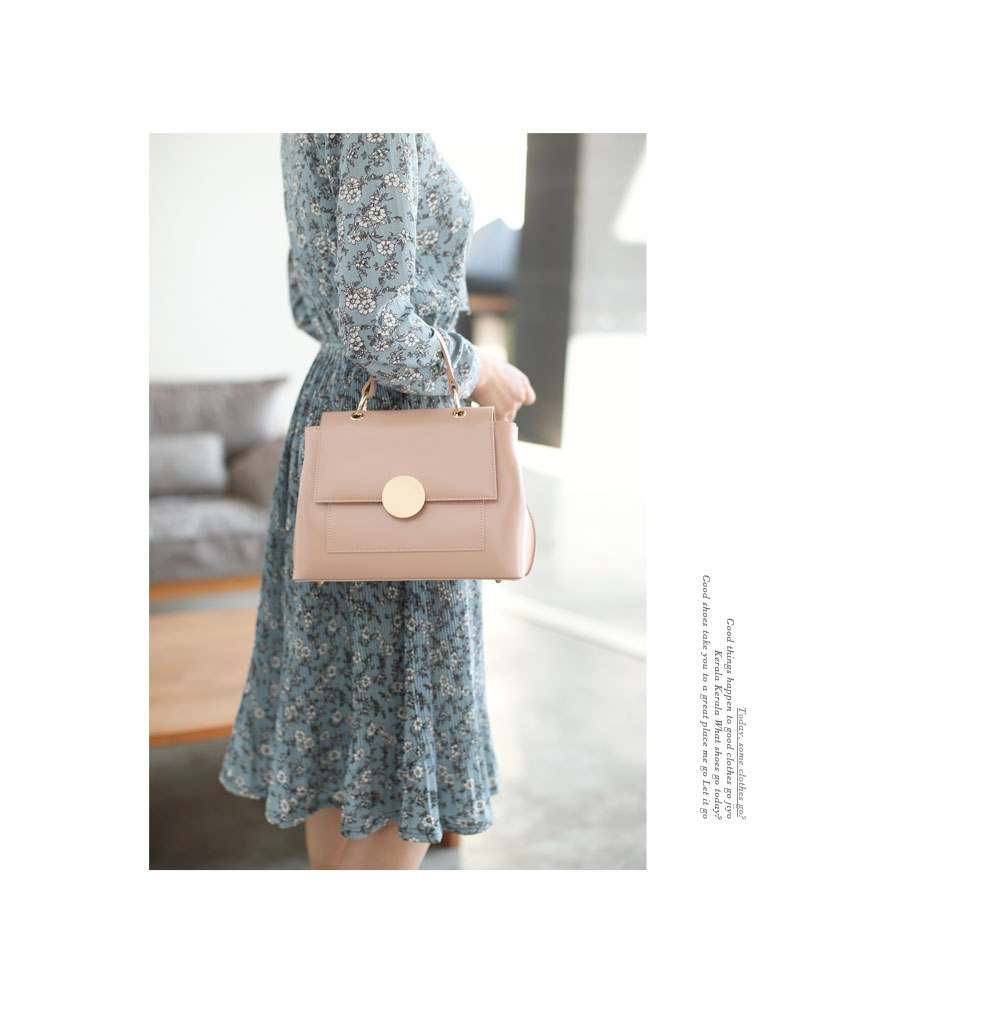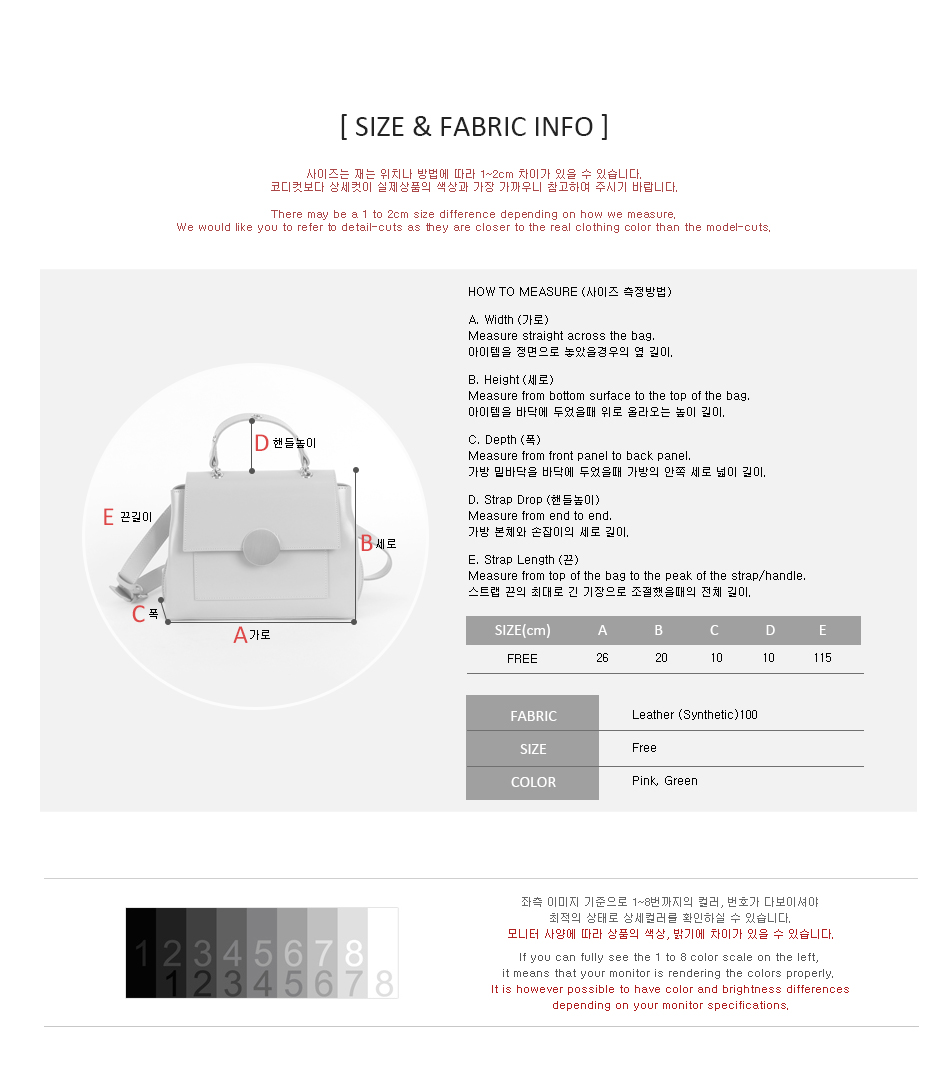 Detailed Info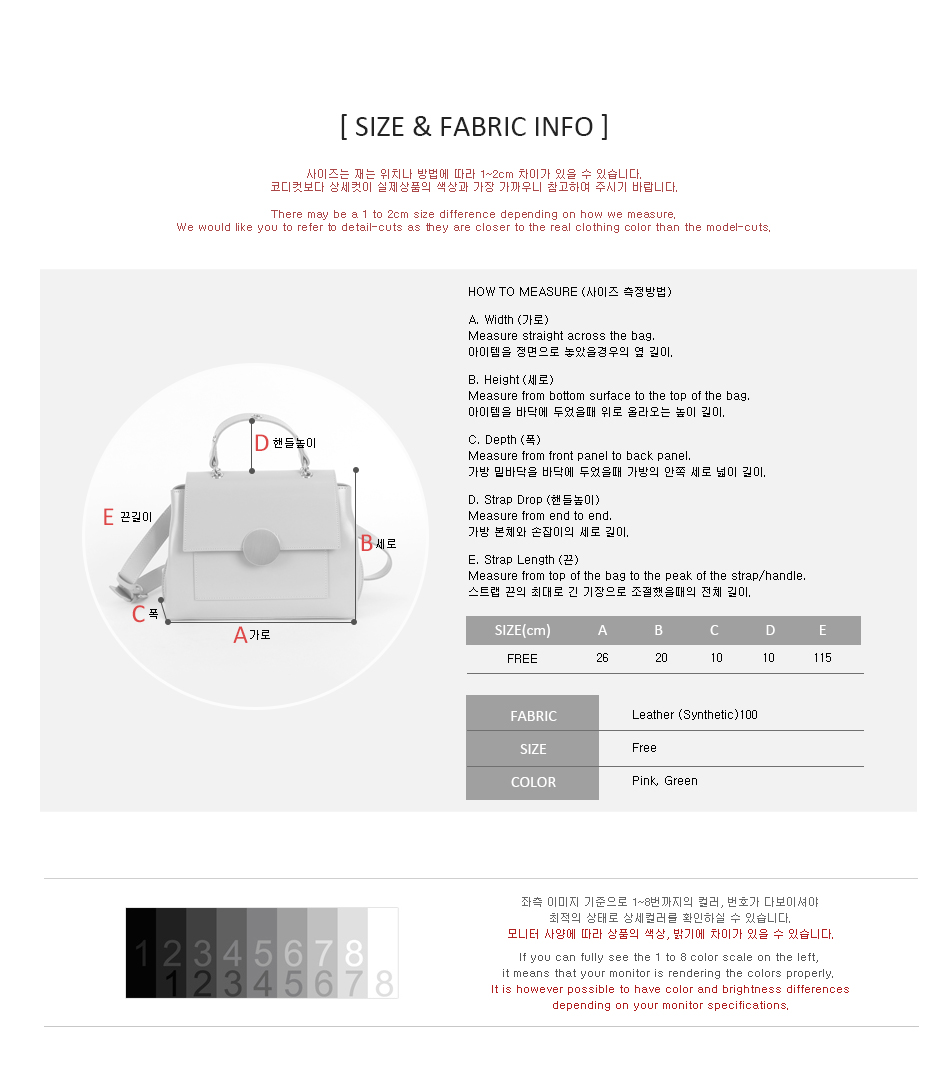 model Size