Description
Details
*
Skirt in a classic design that has a refined silhouette and slim line.
To accentuate the hip line, a side zipper is included for easy and comfortable wear.
Slightly below the knees with a slit detail that allows for comfortable movement.
Available in Beige, Brown and Ivory.
Please refer to Detailed Info for sizing measurements before purchasing.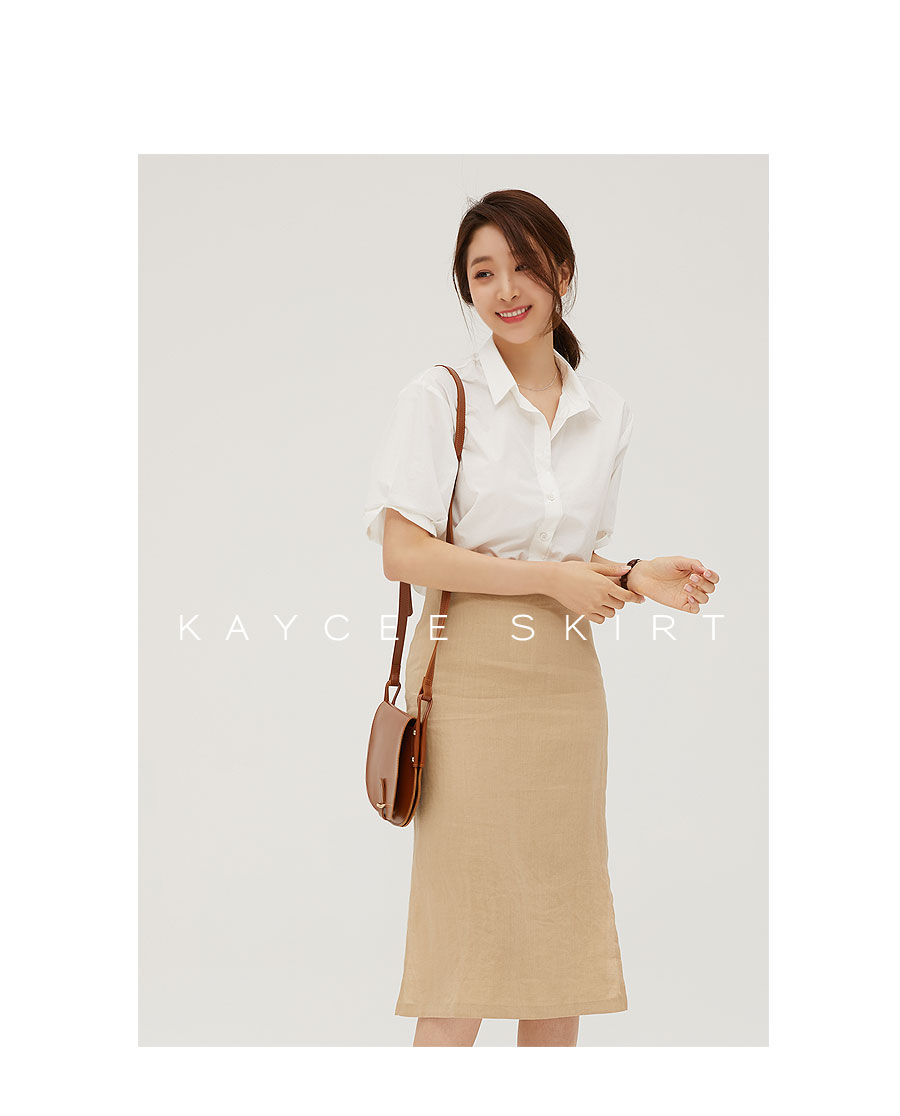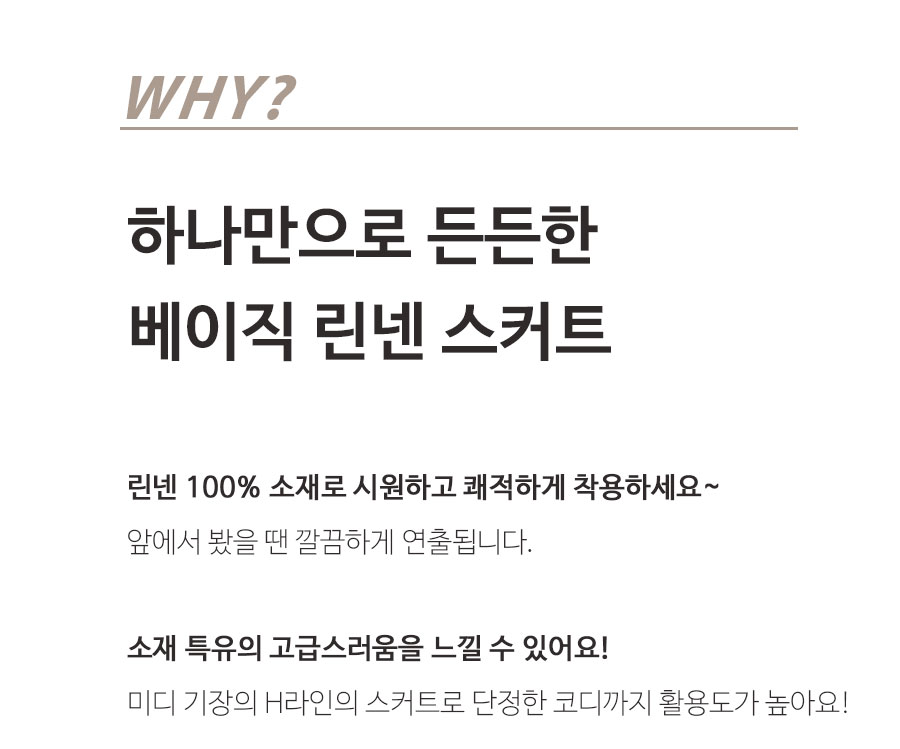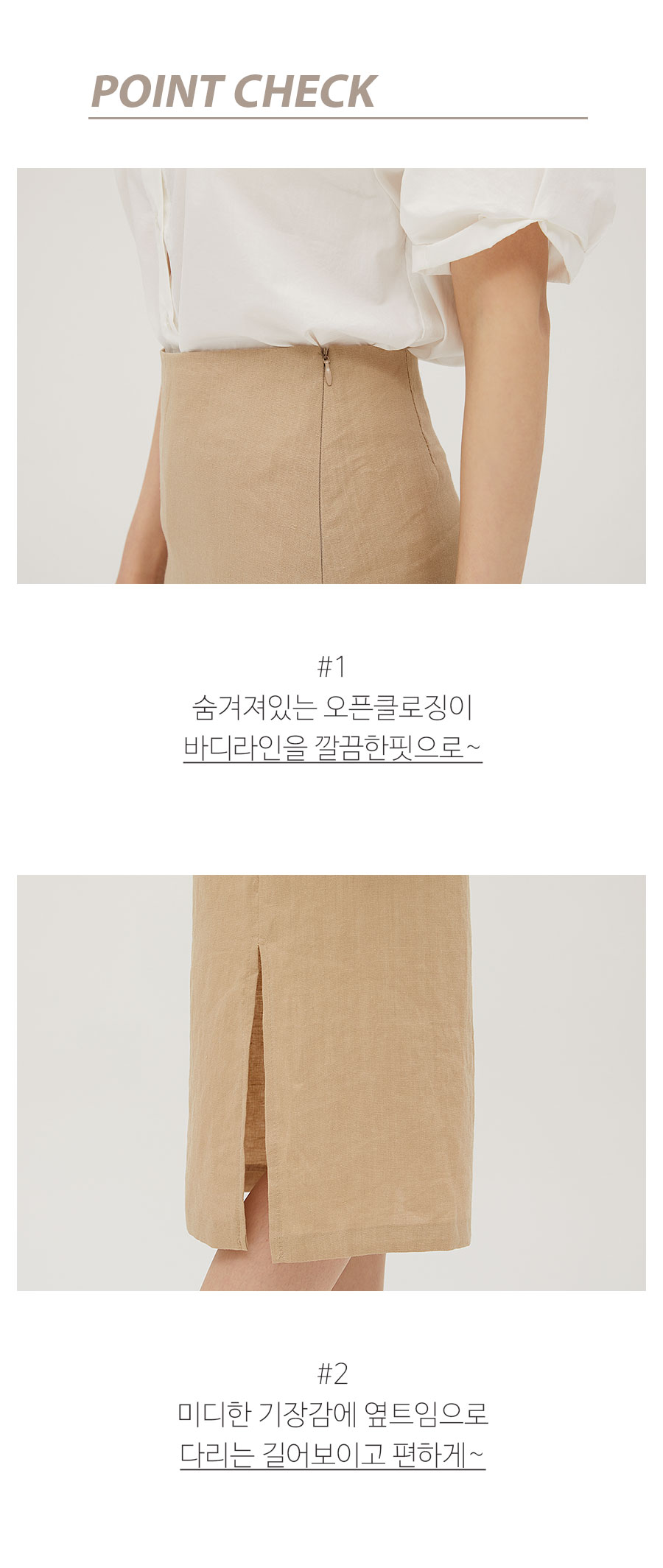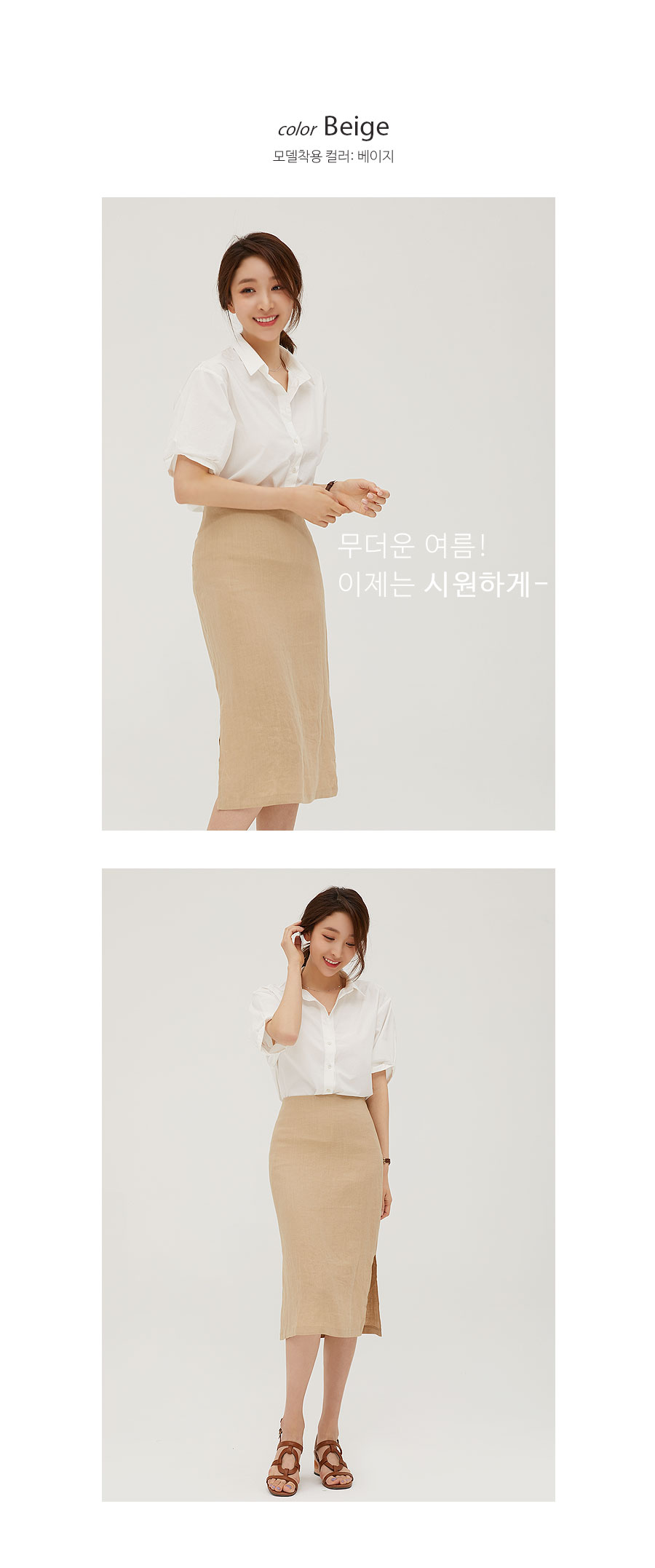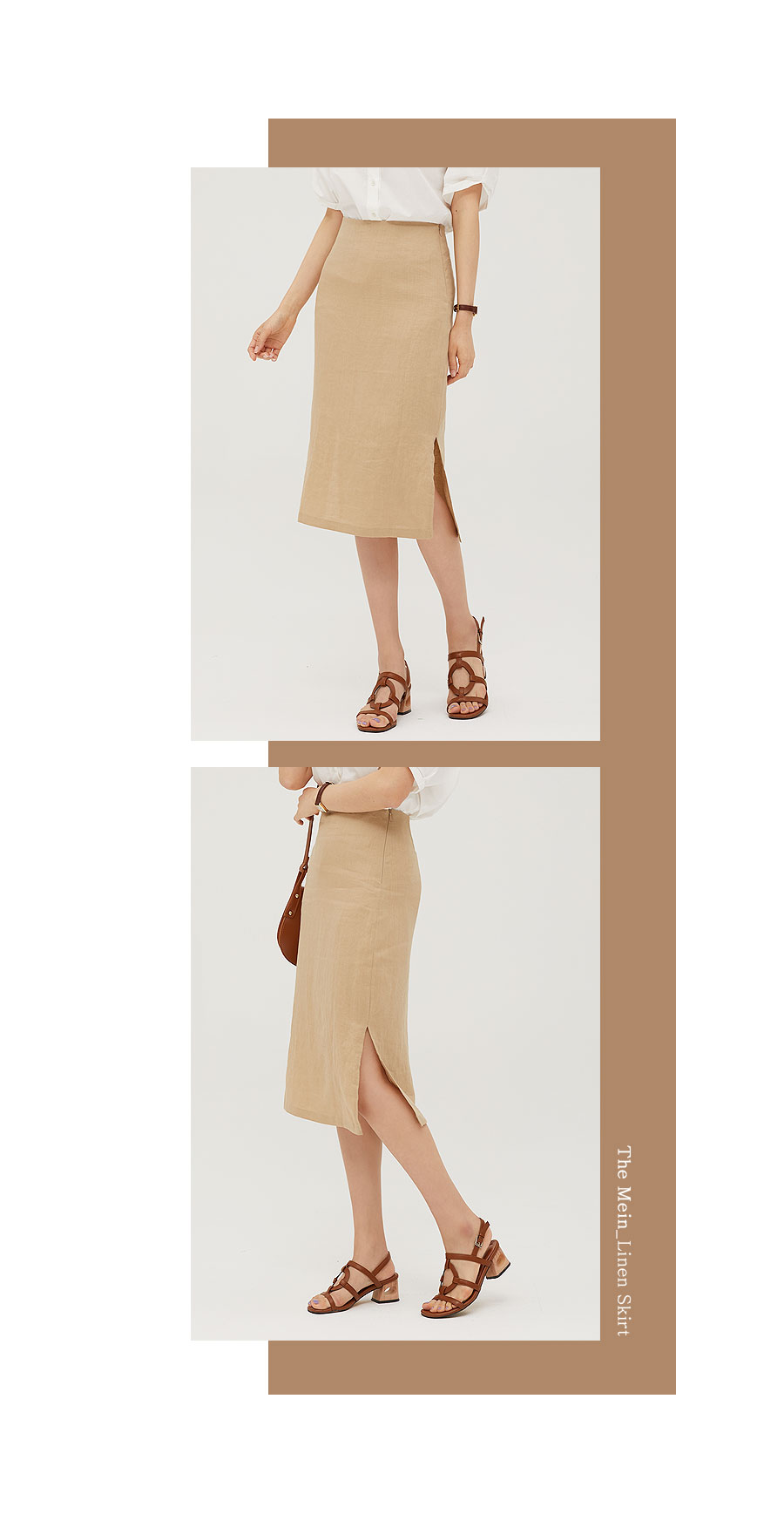 Detailed Info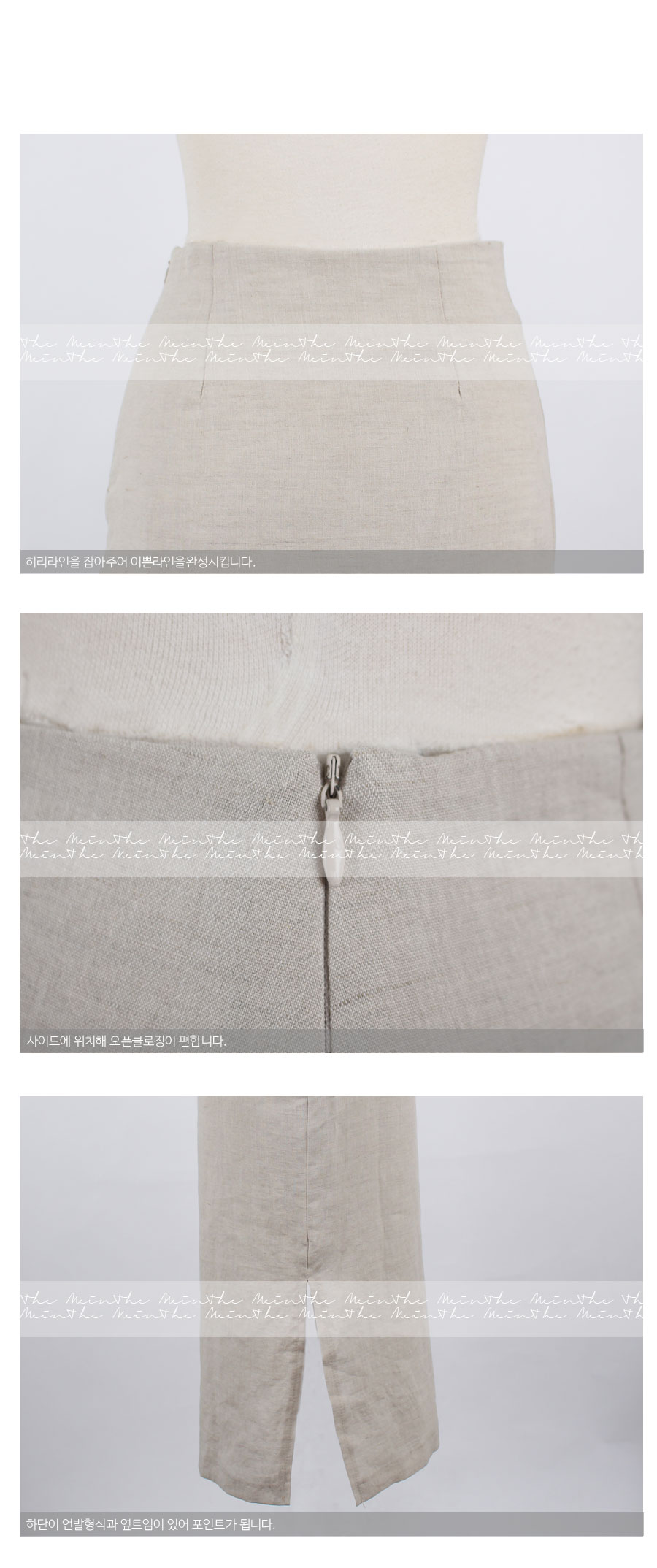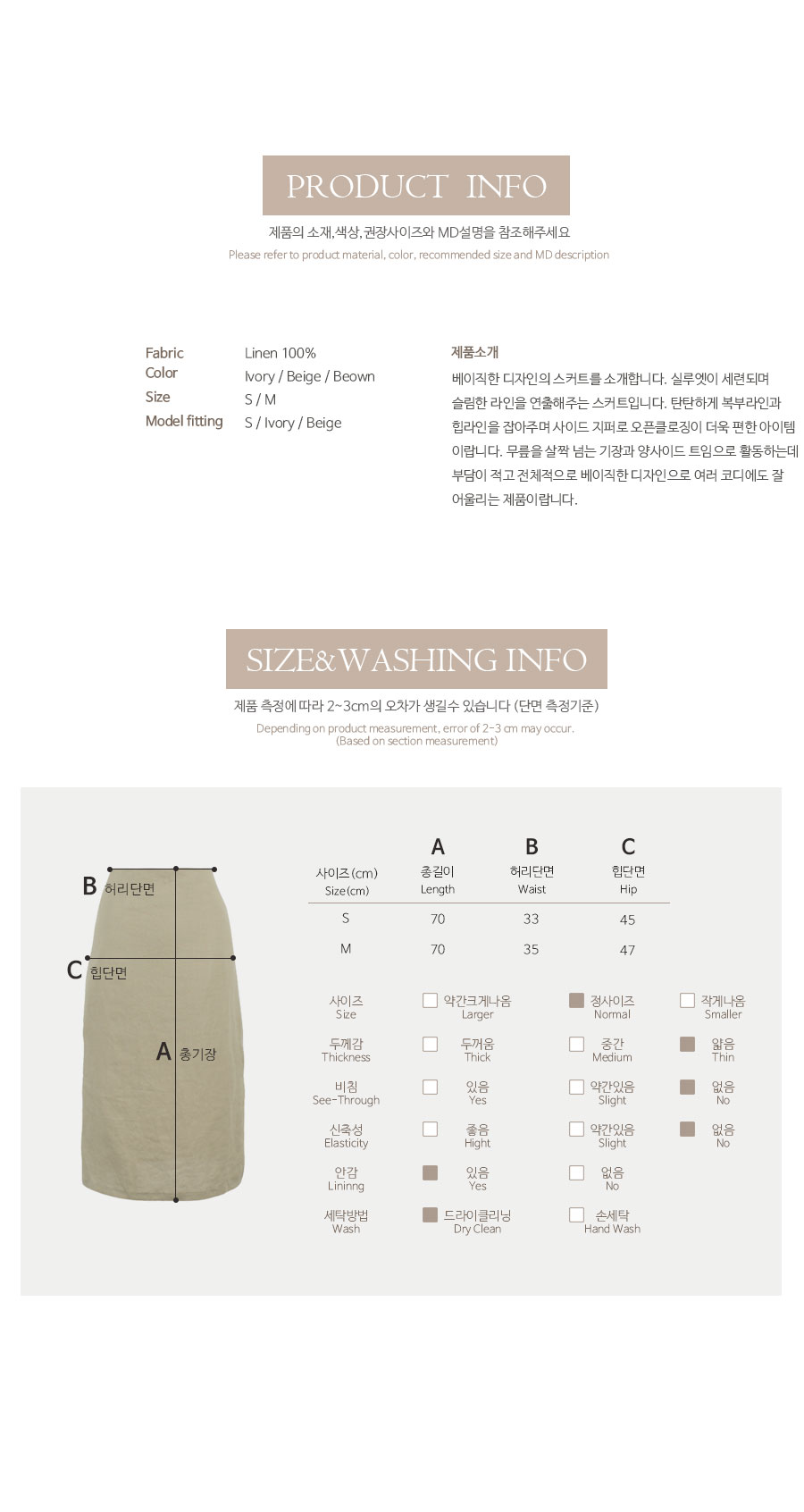 model Size