Description
Details
A sheer blouse with a luxurious pattern that has a radiant appearance.
Soft and flowy material paired with a basic color that exudes a lovely yet sophisticated look.
A harmonious combination of the print and sheer, in addition to the frill sleeves, complete a stylish look.
In a simple shirt cut, this sheer blouse is versatile and can be easily styled to achieve different looks.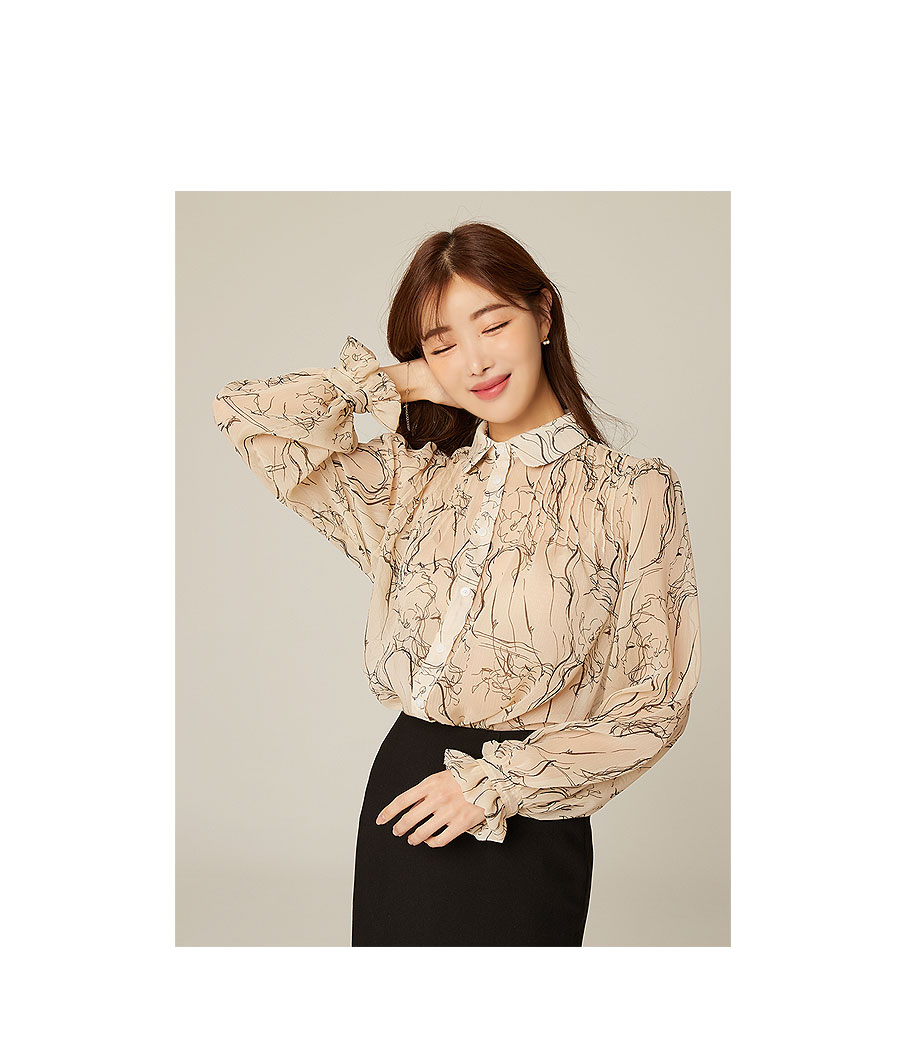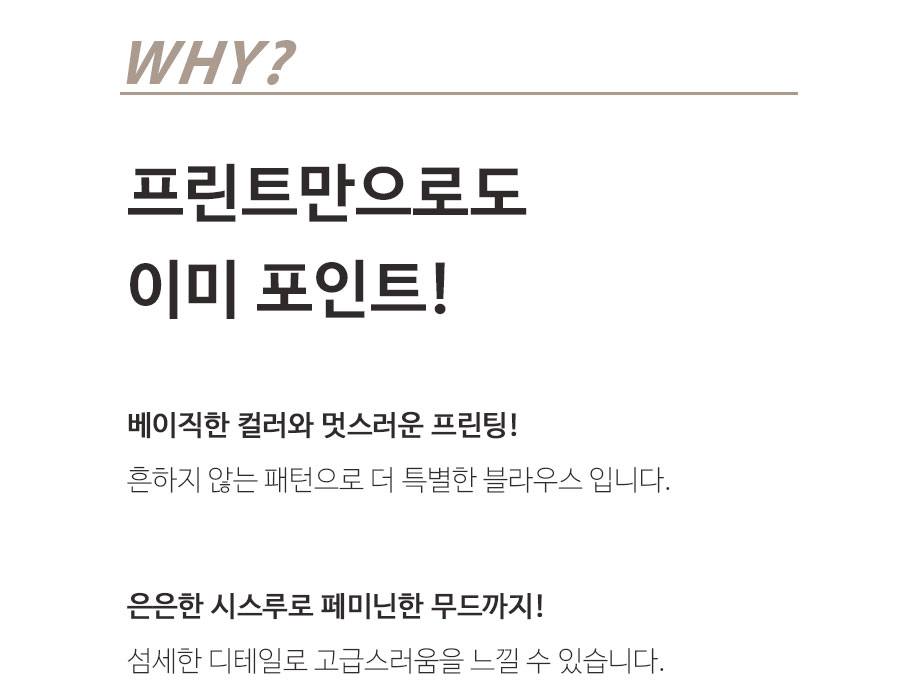 Eye-catching print gives focal point to the outfit.
Basic color paired with a stylish print! Uncommon pattern that makes a unique design.
Faintly see-through detail that creates a feminine mood!
Fine details that exude sophistication and a luxurious look.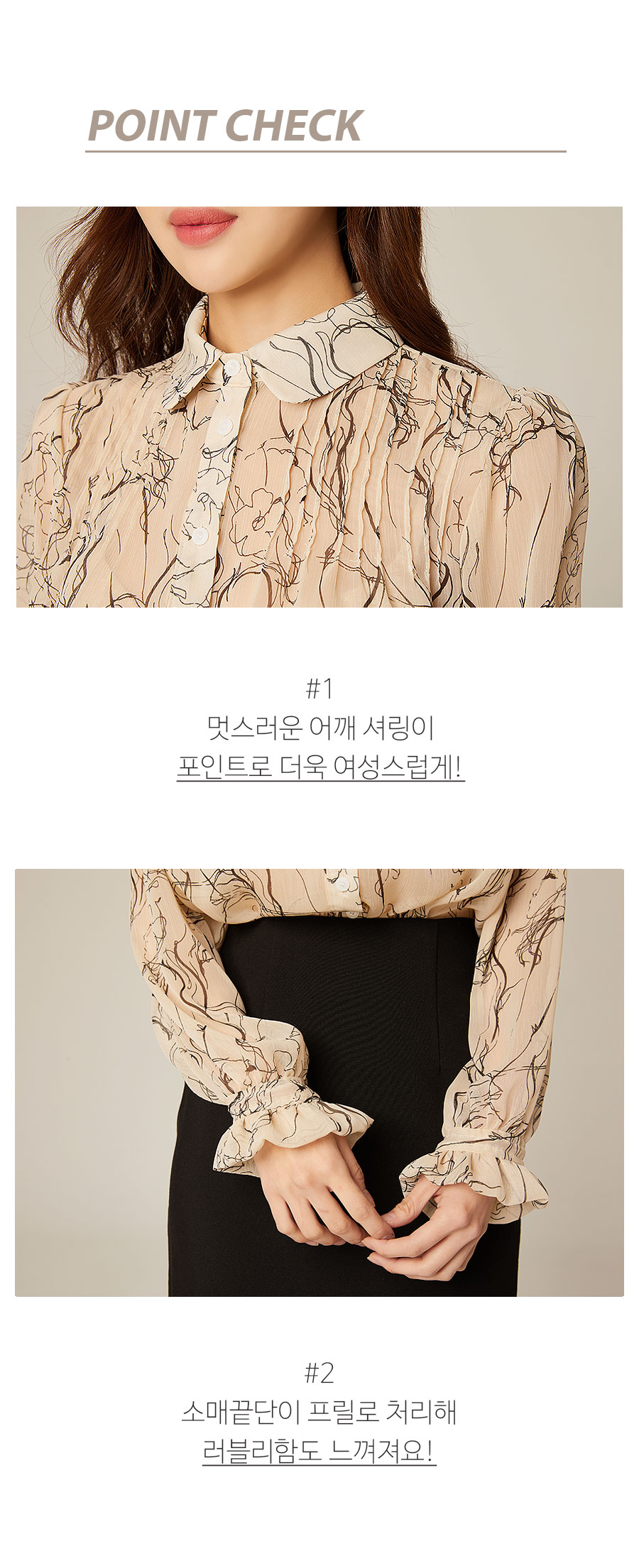 Shirring detail at the shoulders enhances the lovely look.
Sleeves have a frill finish that creates a womanly feel.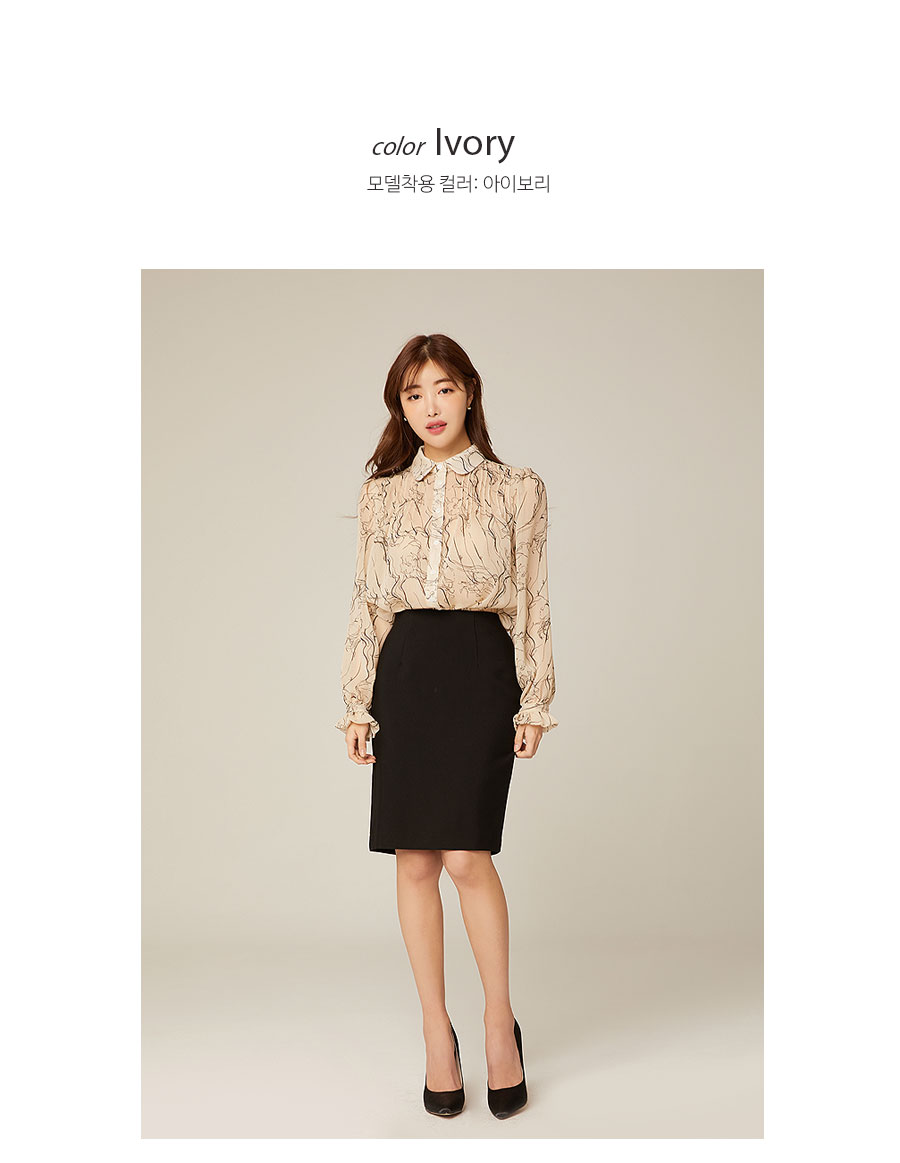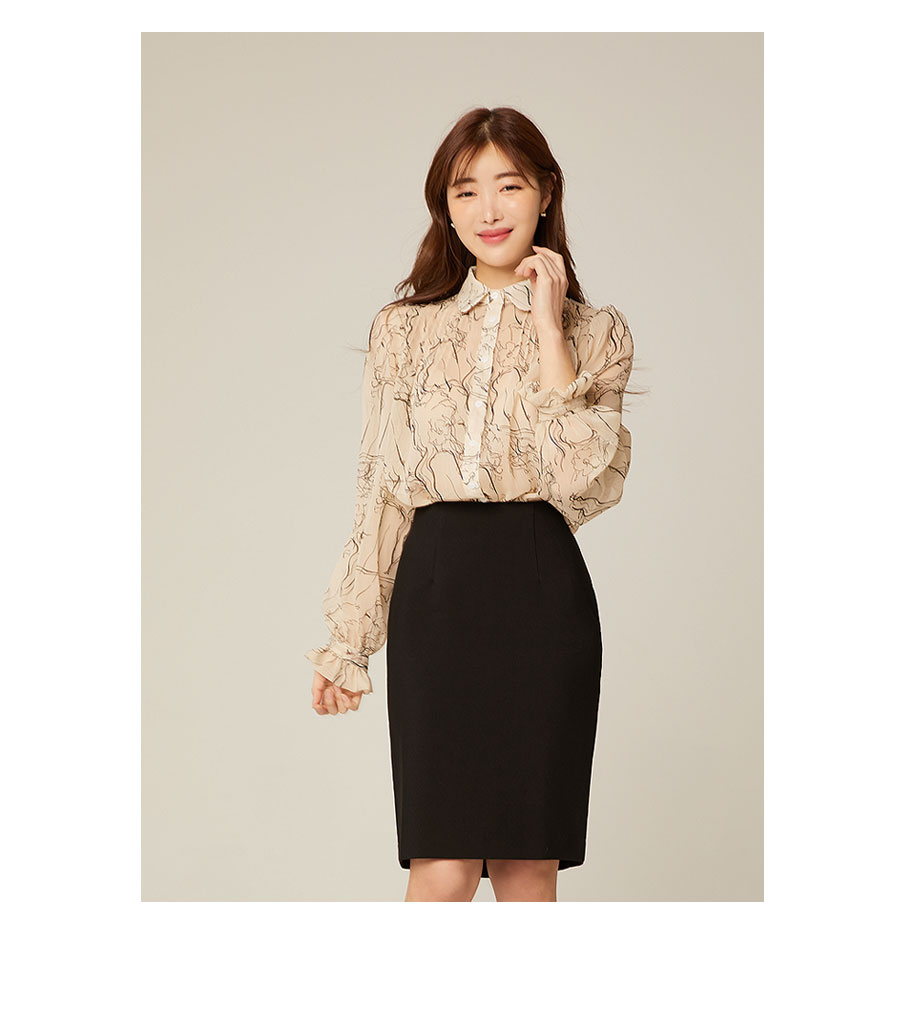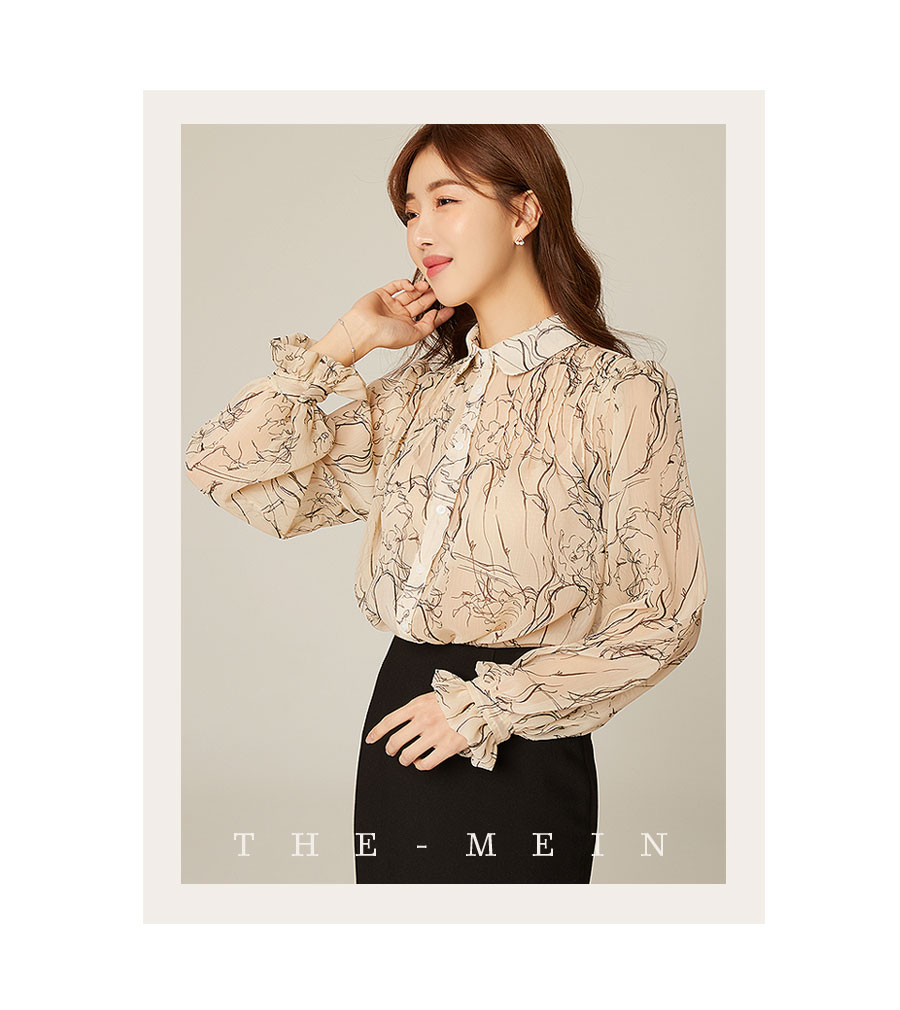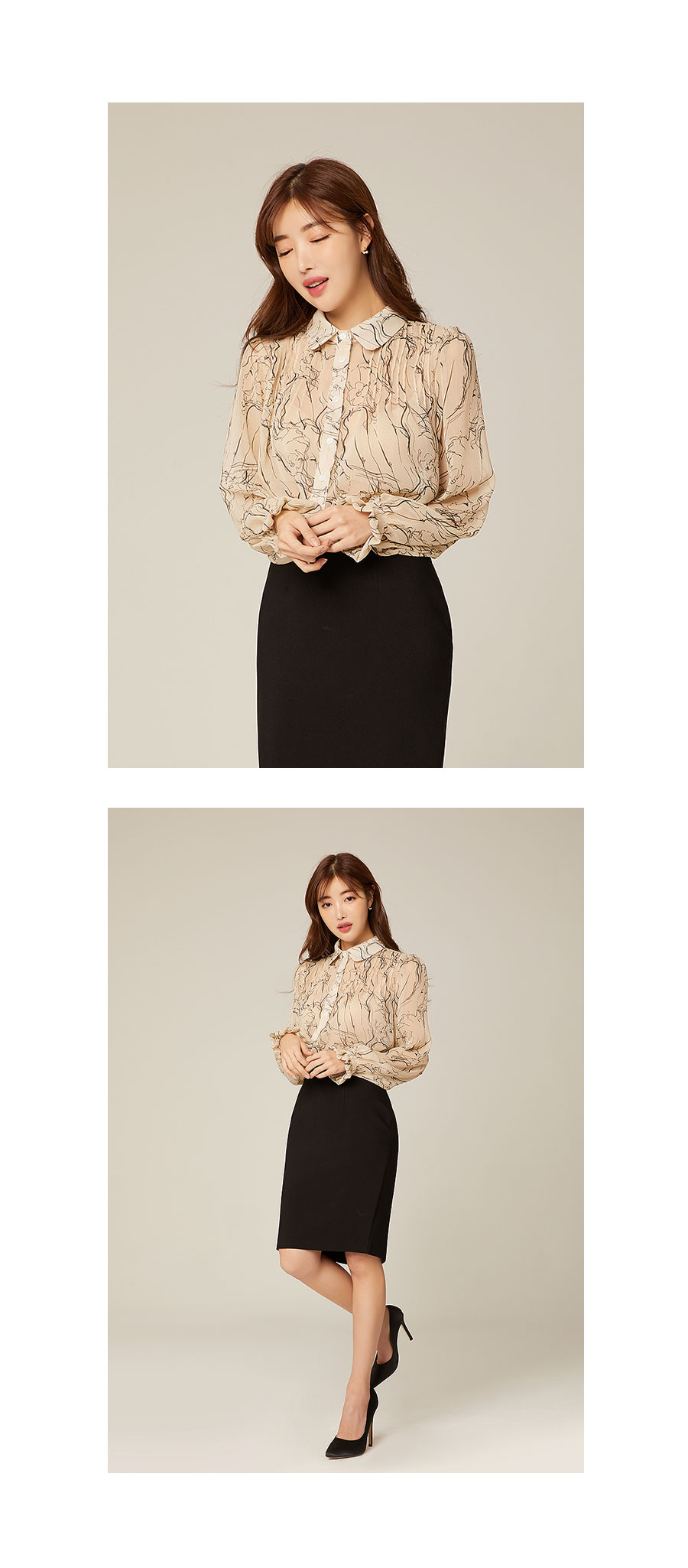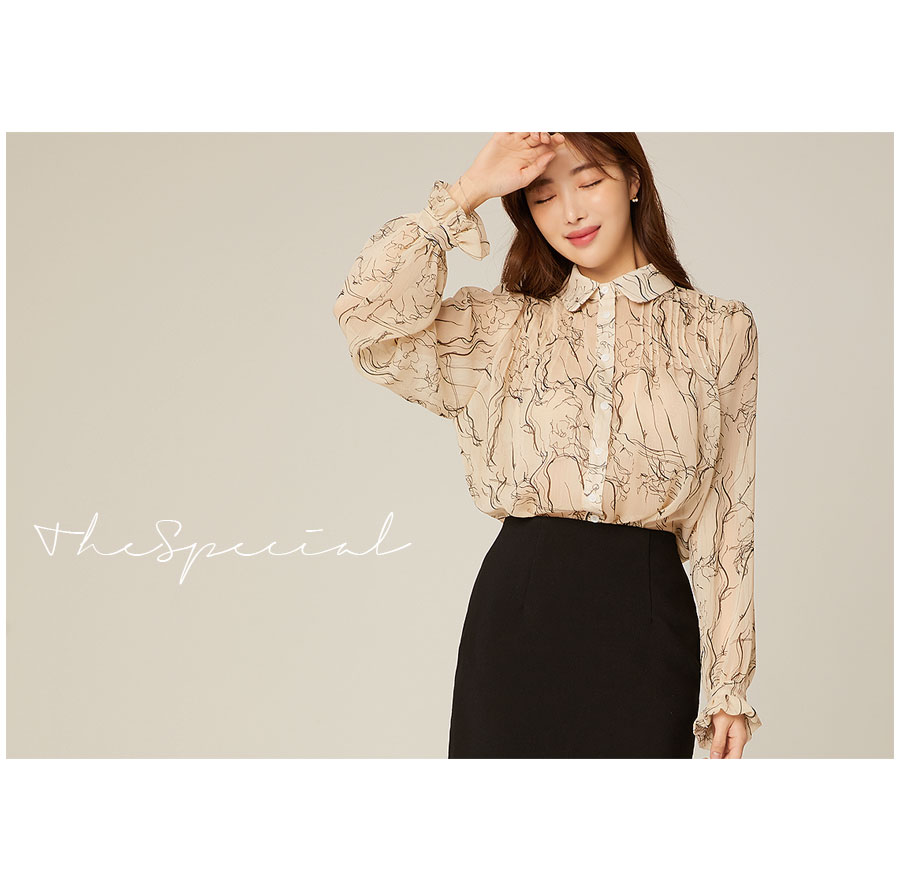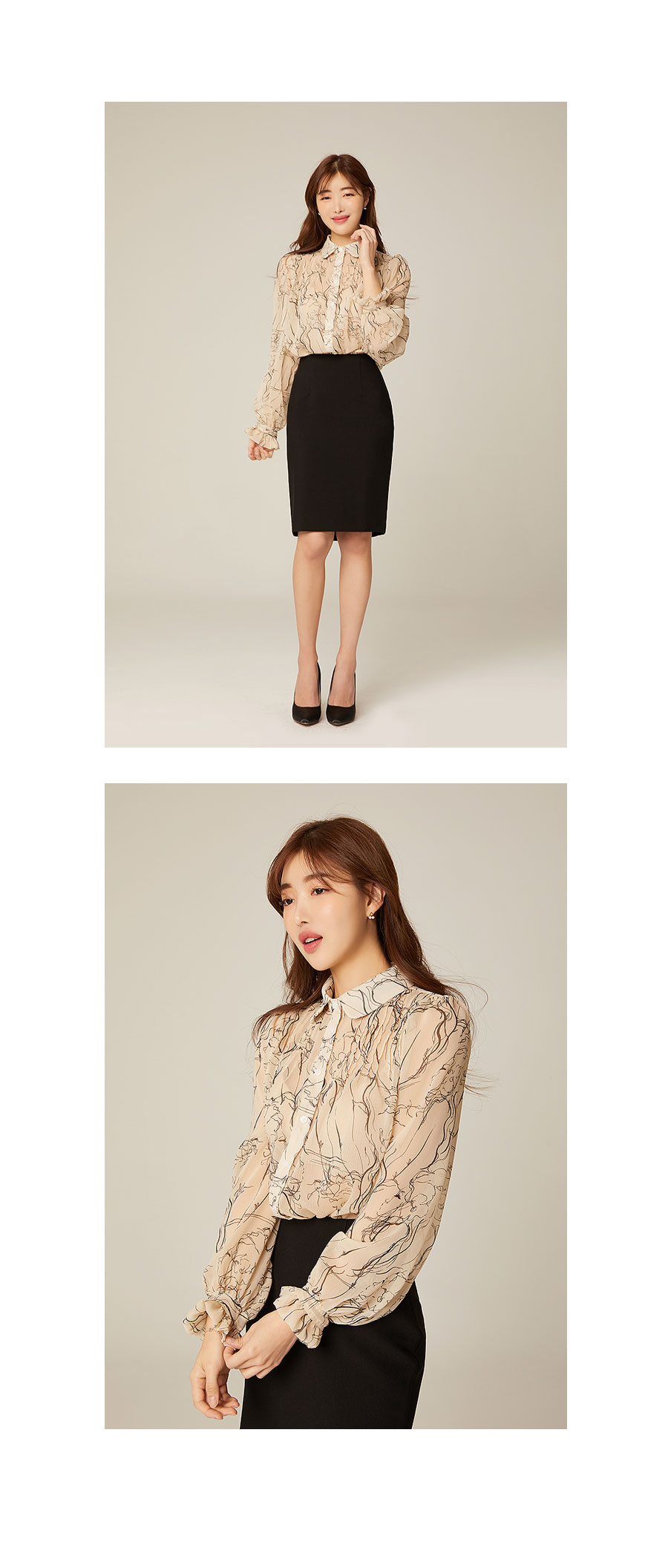 Detailed Info
The color of the product in the model photoshoot may differ due to studio lighting, please refer to the pictures below for more accurate color choices.


Unique print on a simple blouse.
Shirring detail at the shoulders for a lovely look.
Frill detail at the sleeves add a delicate touch.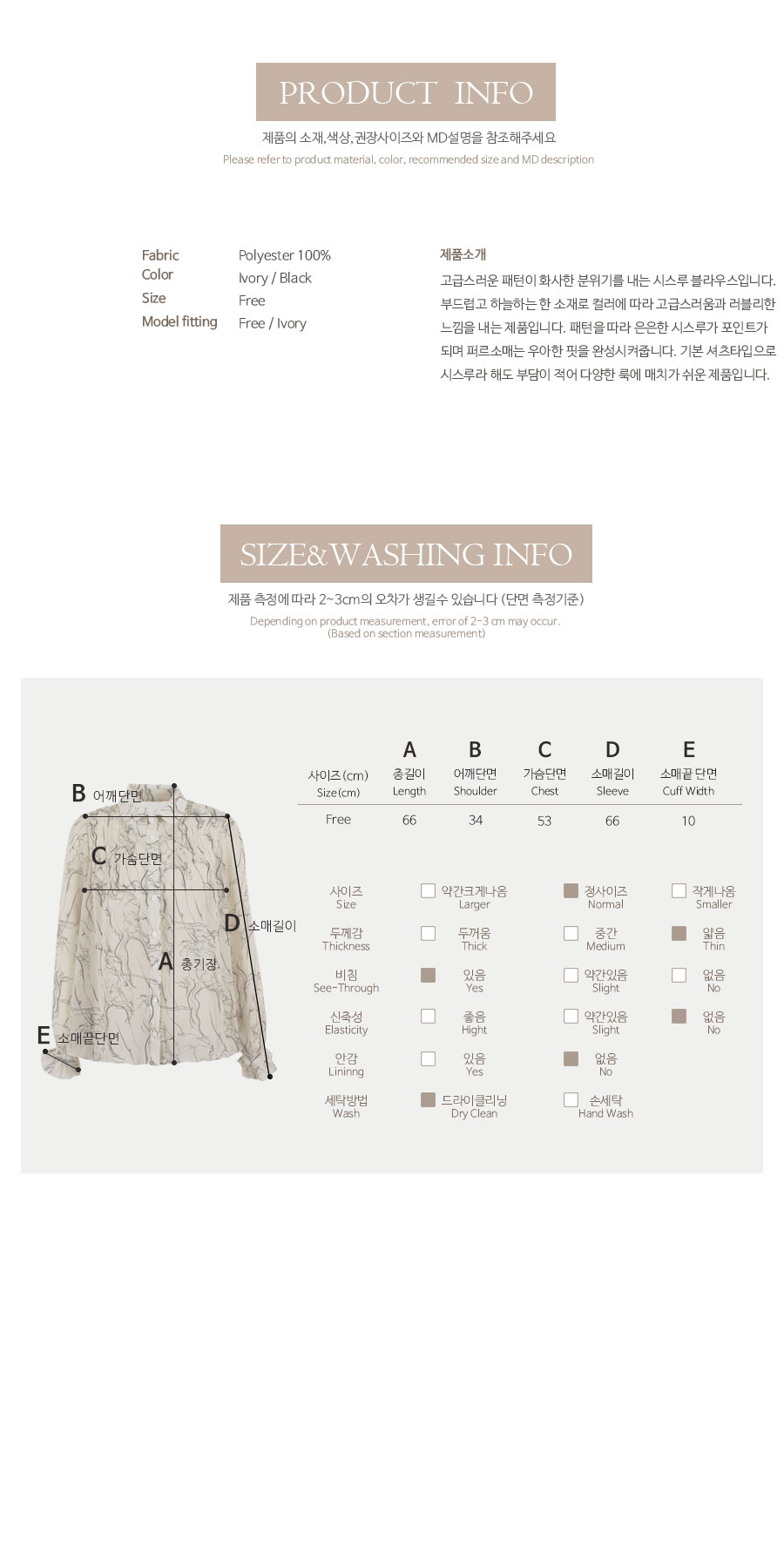 model Size