Description
Details
A double-breasted jacket and matching pants in amazing fabric, finish and fit.
Designed to cover the hip line, it creates a slim silhouette and clean finish for a smart feminine look.
Shoulder pads added for structure to the overall look.

Pants is designed with a roomy fit that flatters the leg line.
span>Slit details designed as the accent point of the pants that can be opened to match with a pair of boots.

A high-quality set available in Black, Beige and Gray, in sizes S and M.
(Please refer to measurements for more details.)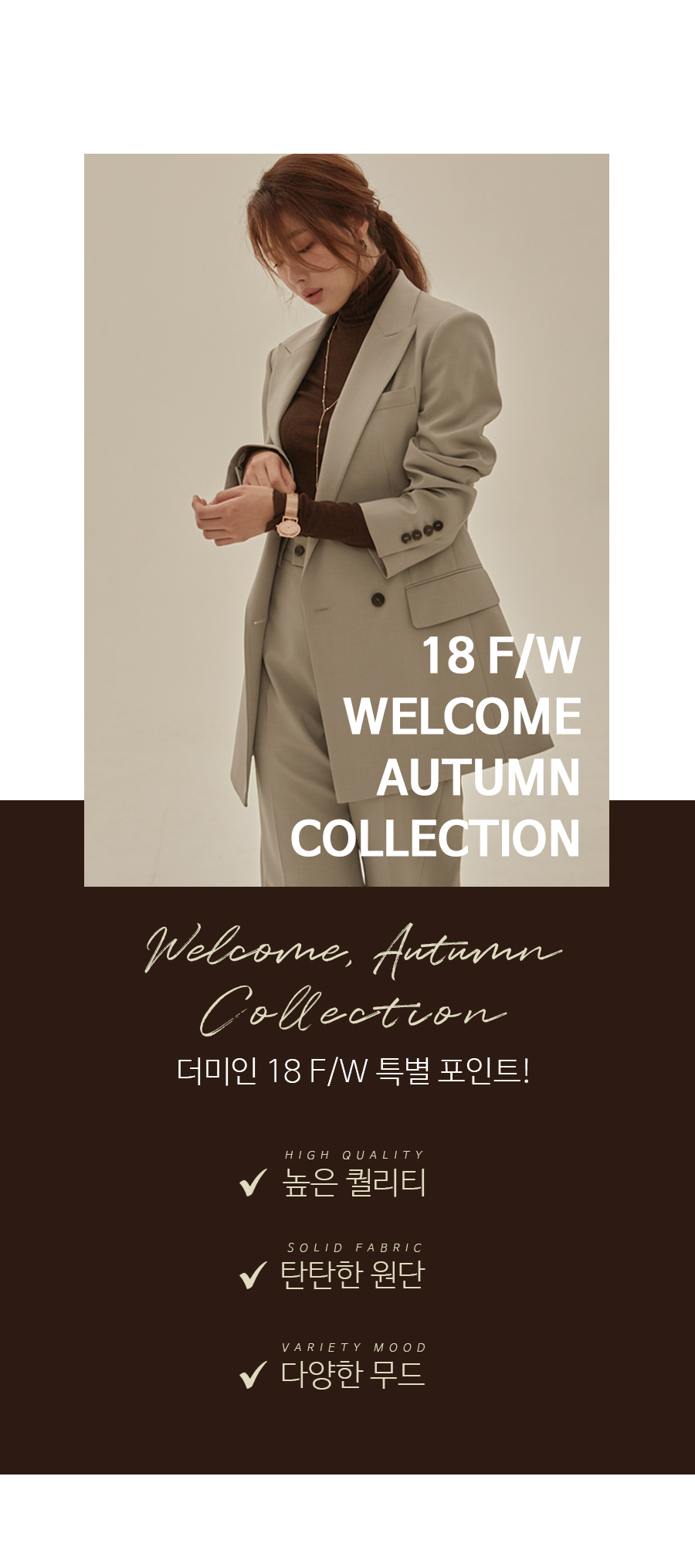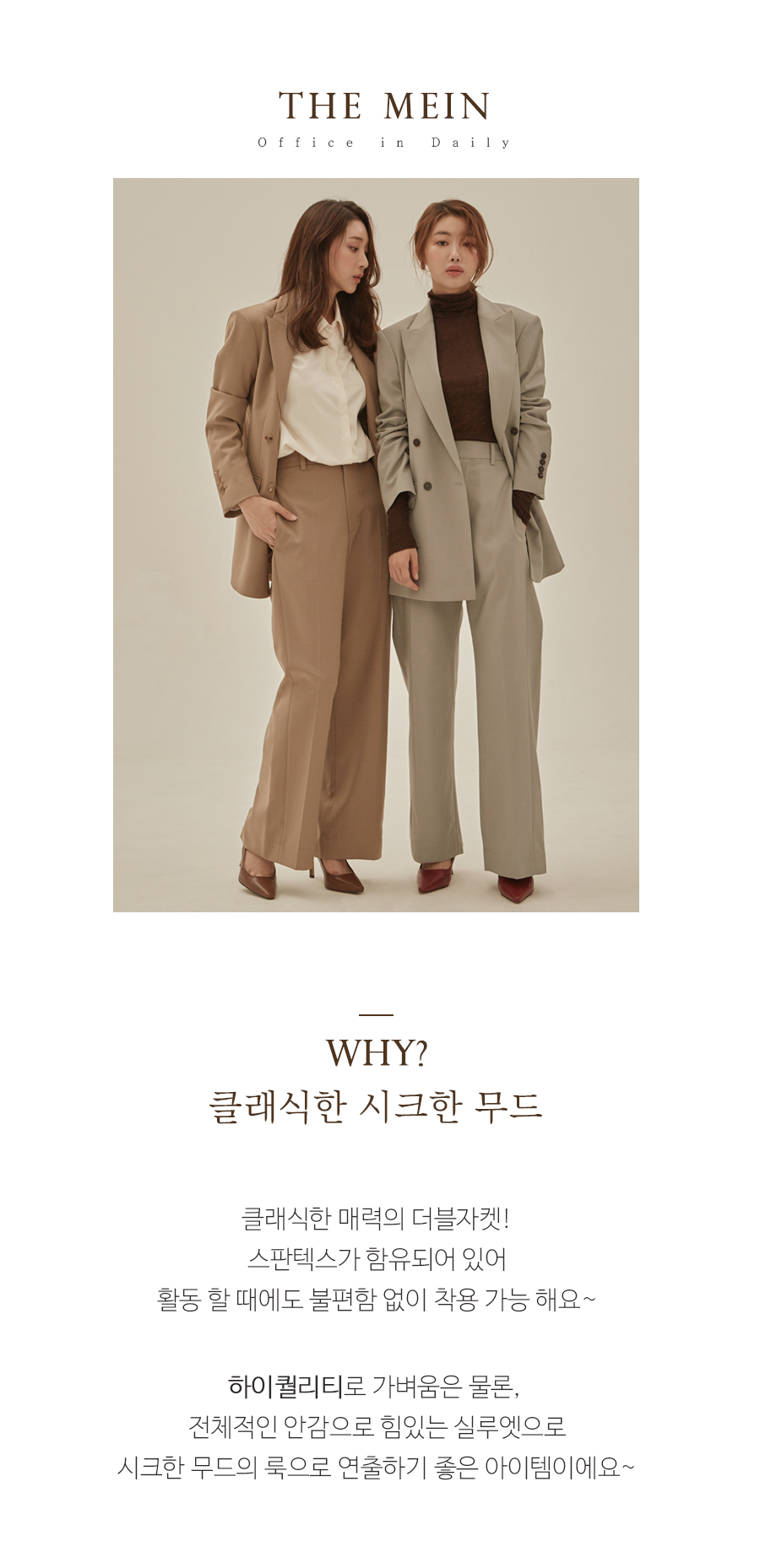 Classic and chic mood.
A classic styled double breasted jacket. Made with a spandex blend for comfortable movement.
High quality and lightweight,
designed with an inner lining to give structure to the overall silhouette,
creating a chic look.
V-neckline tailored collar for a chic mood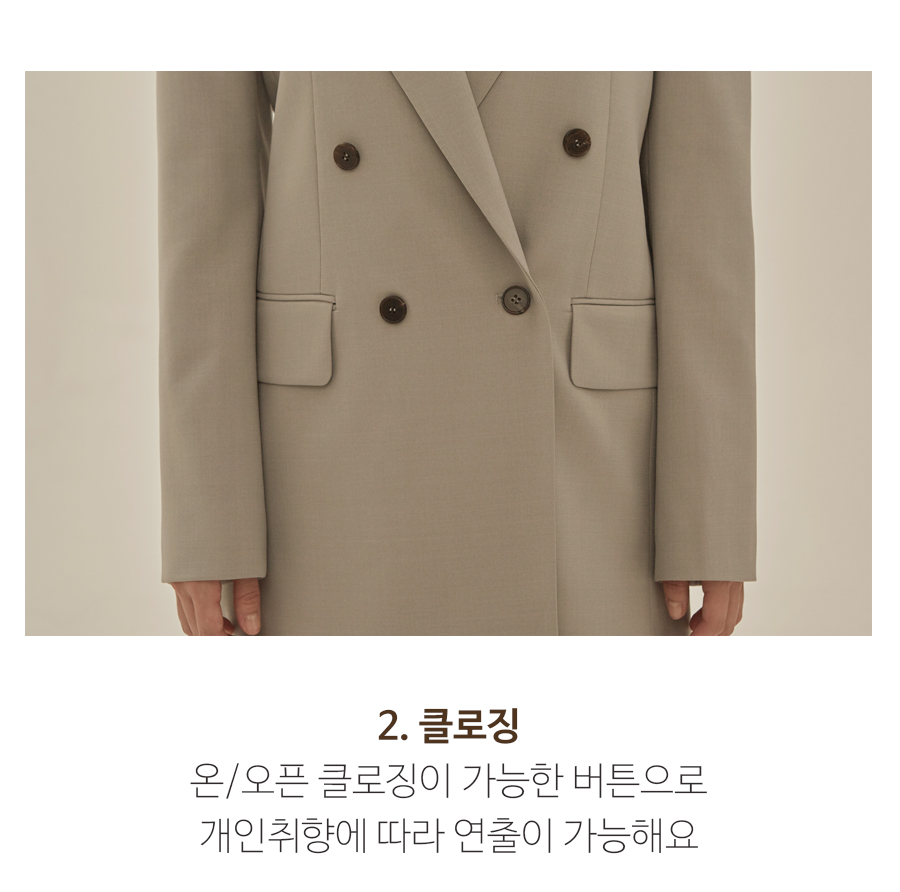 Functional buttons for personal styling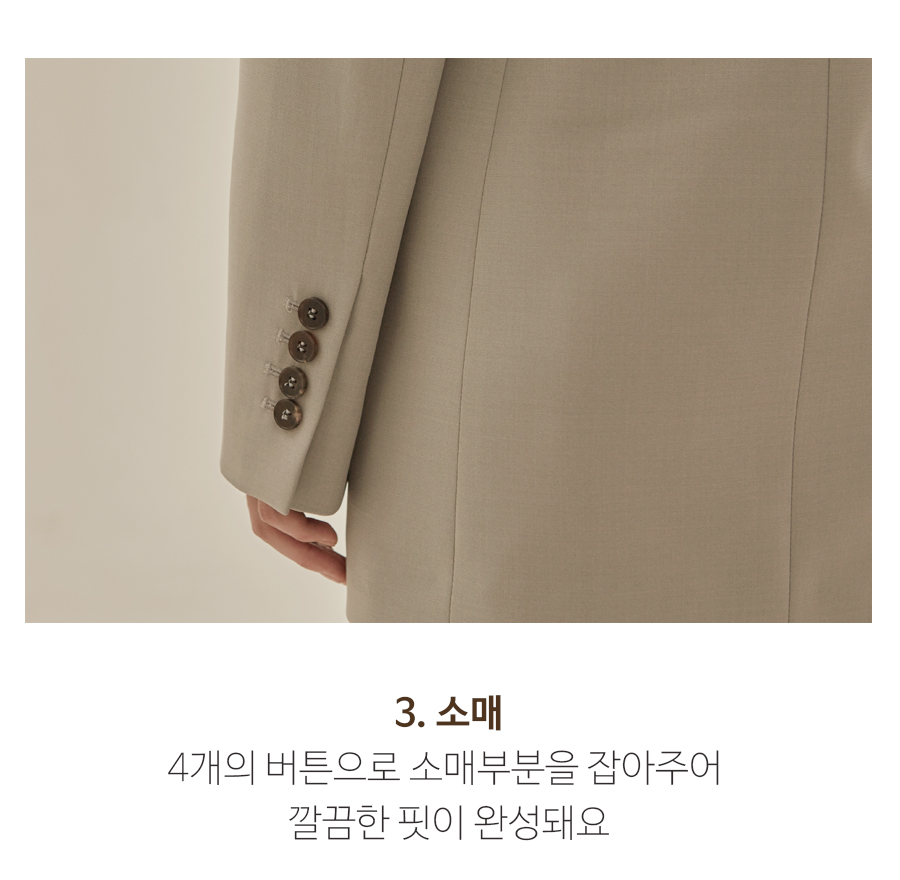 Sleeves designed with 4-button details for sophisticated look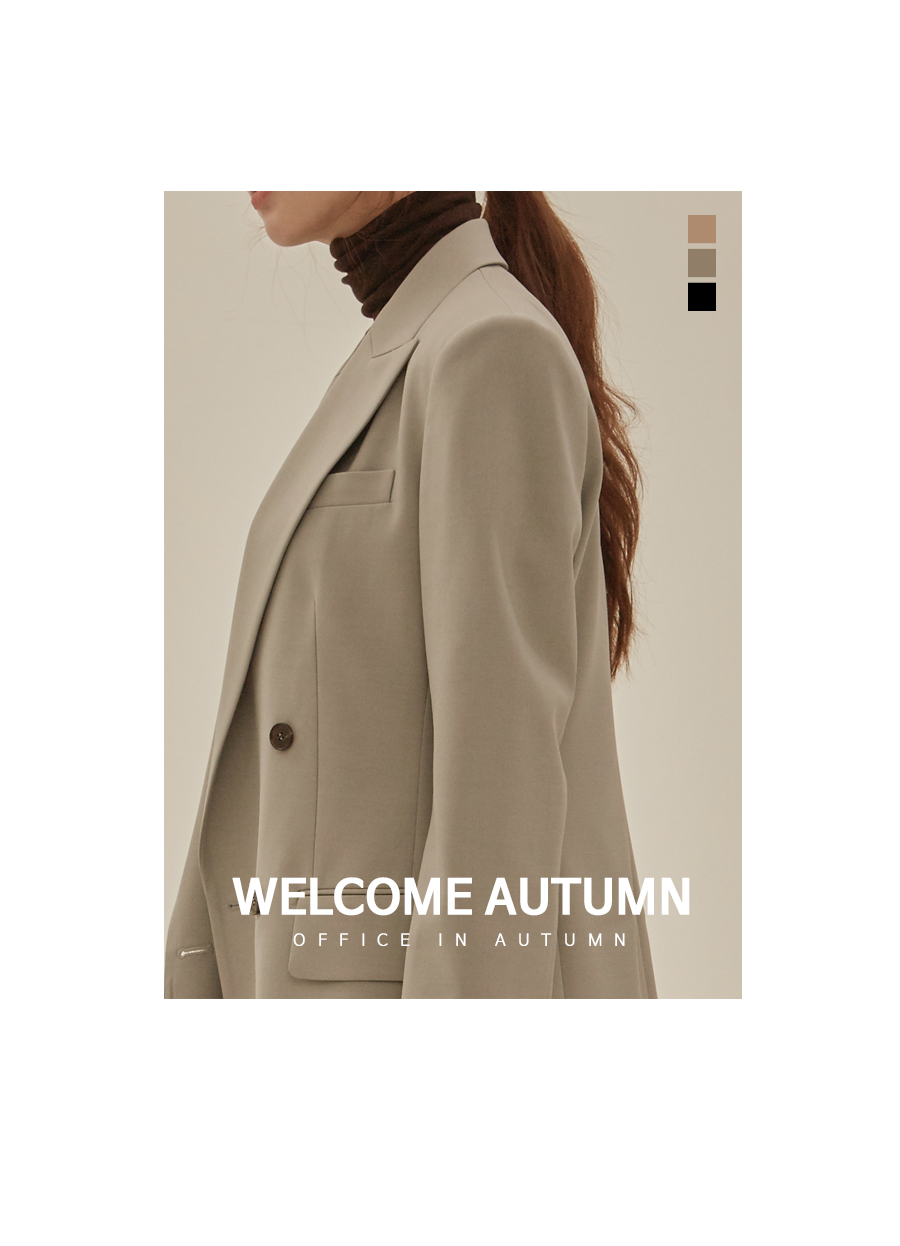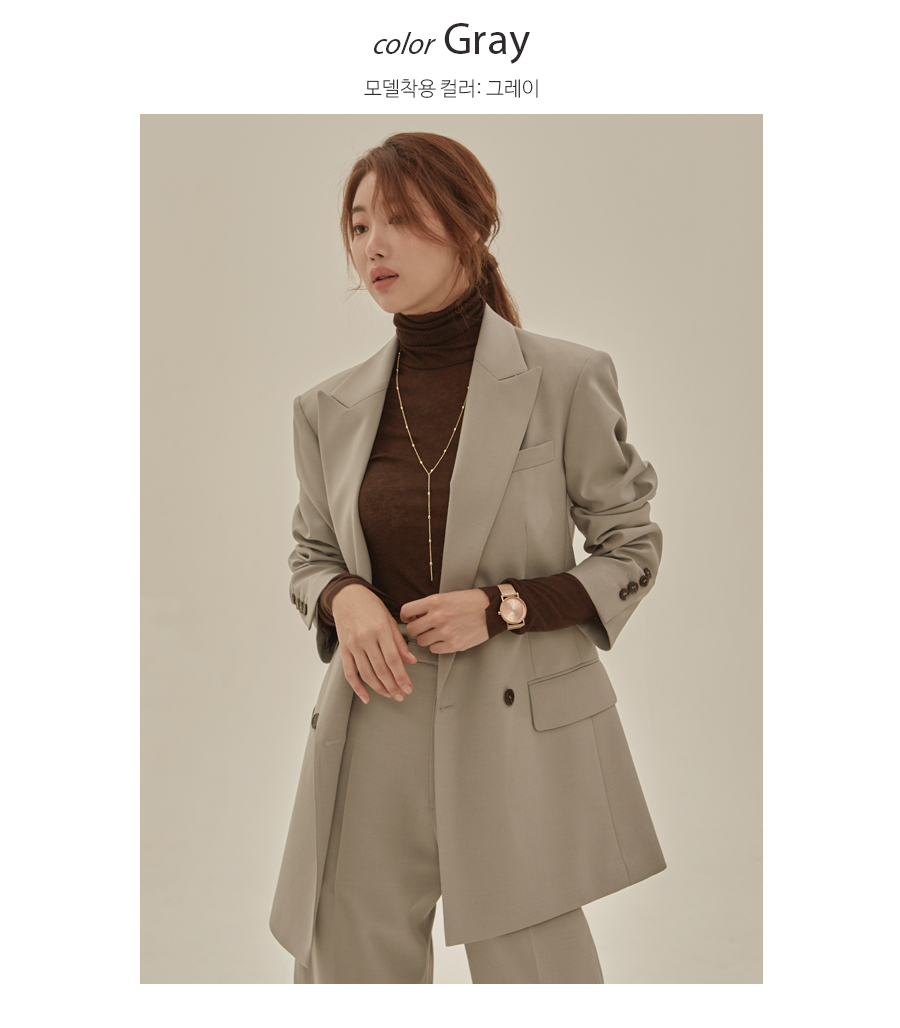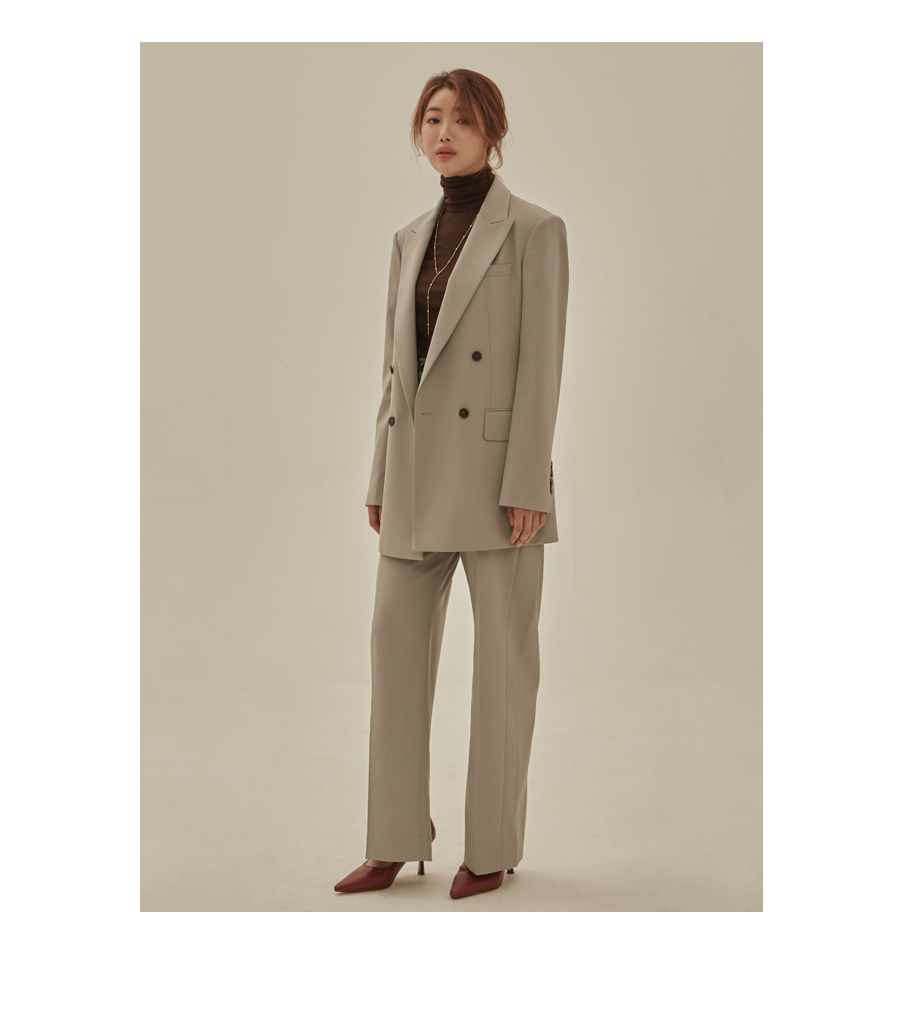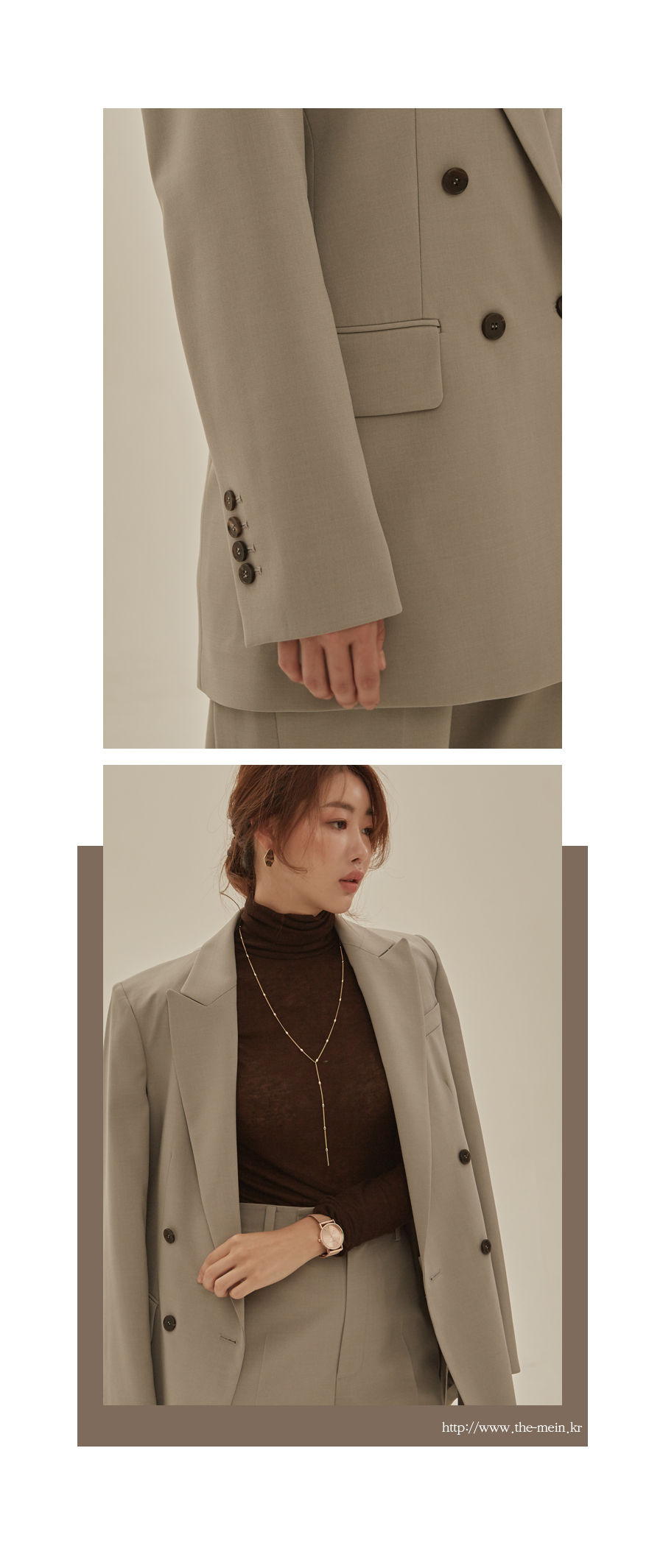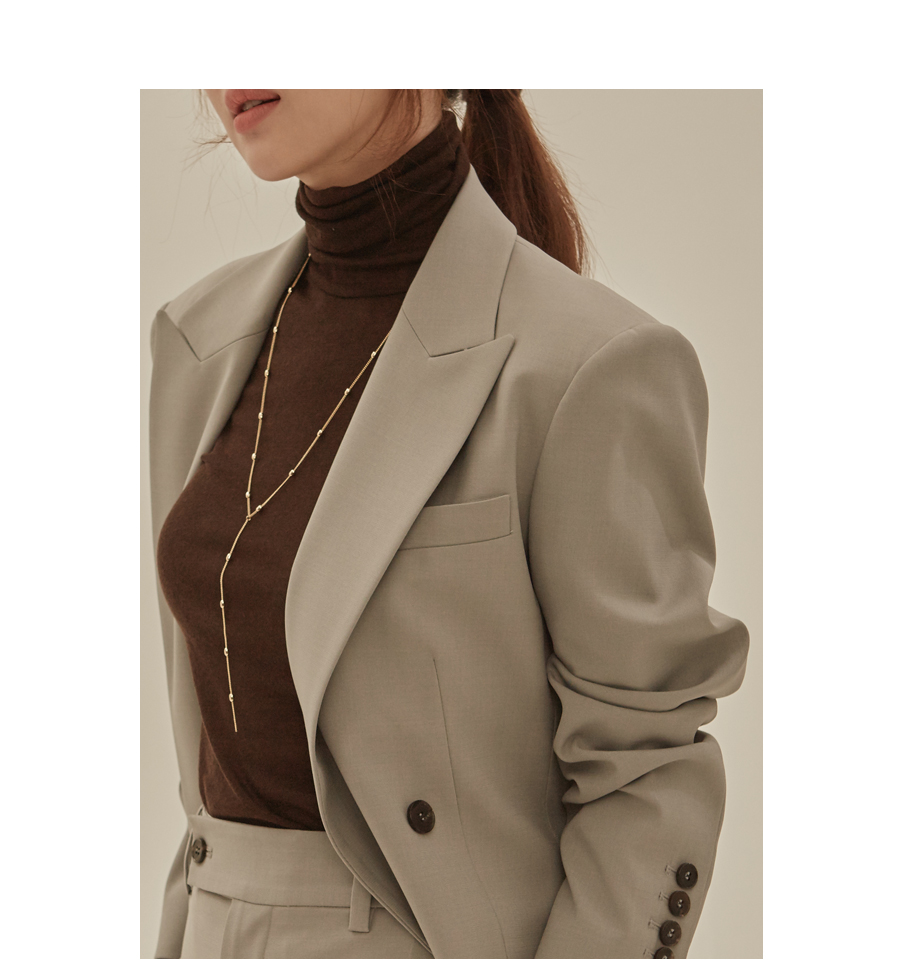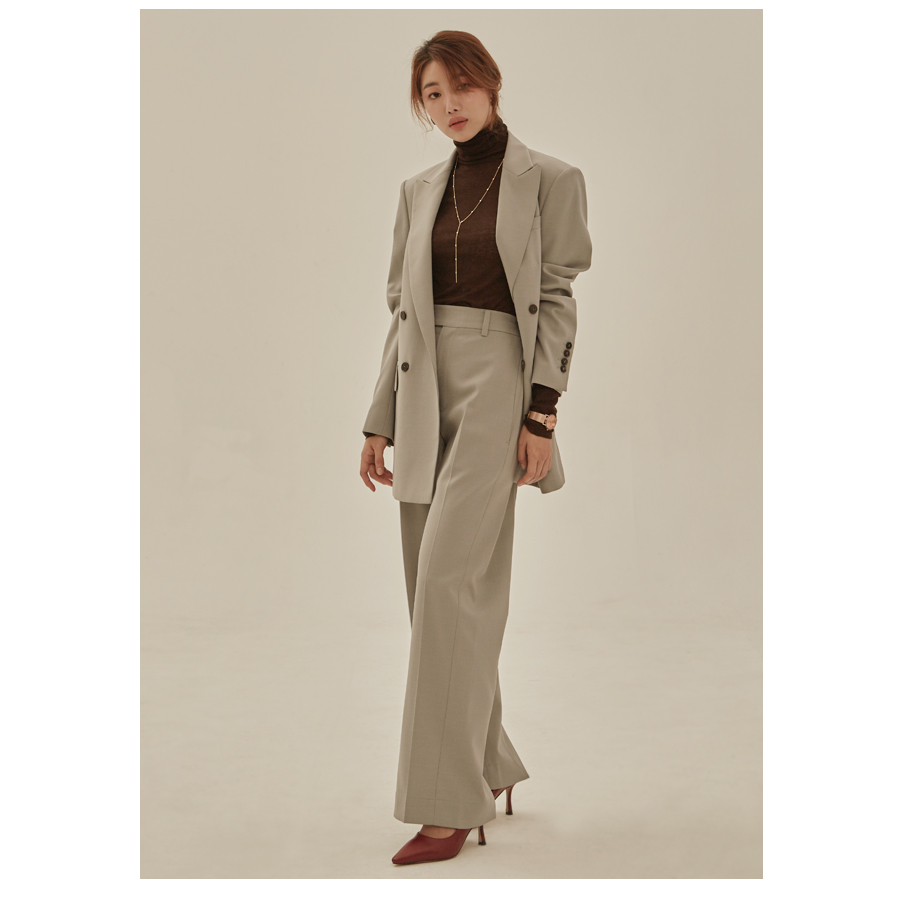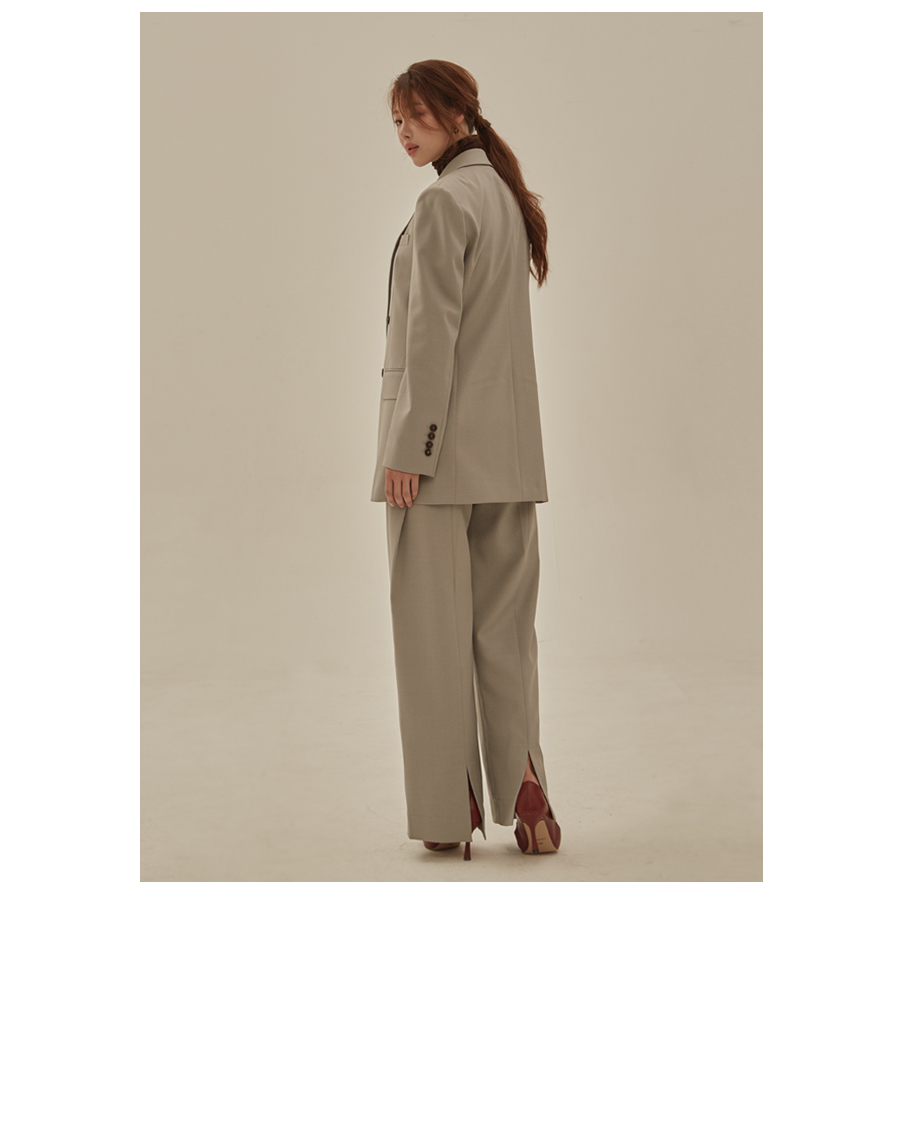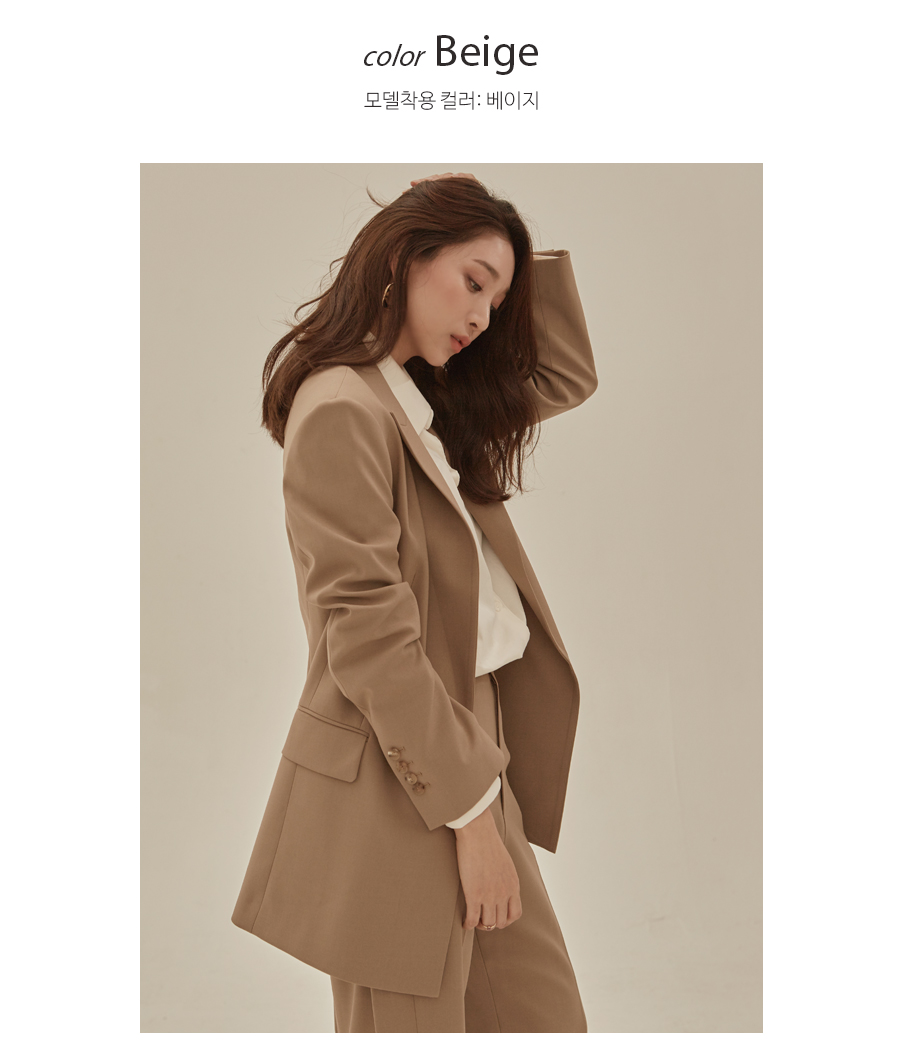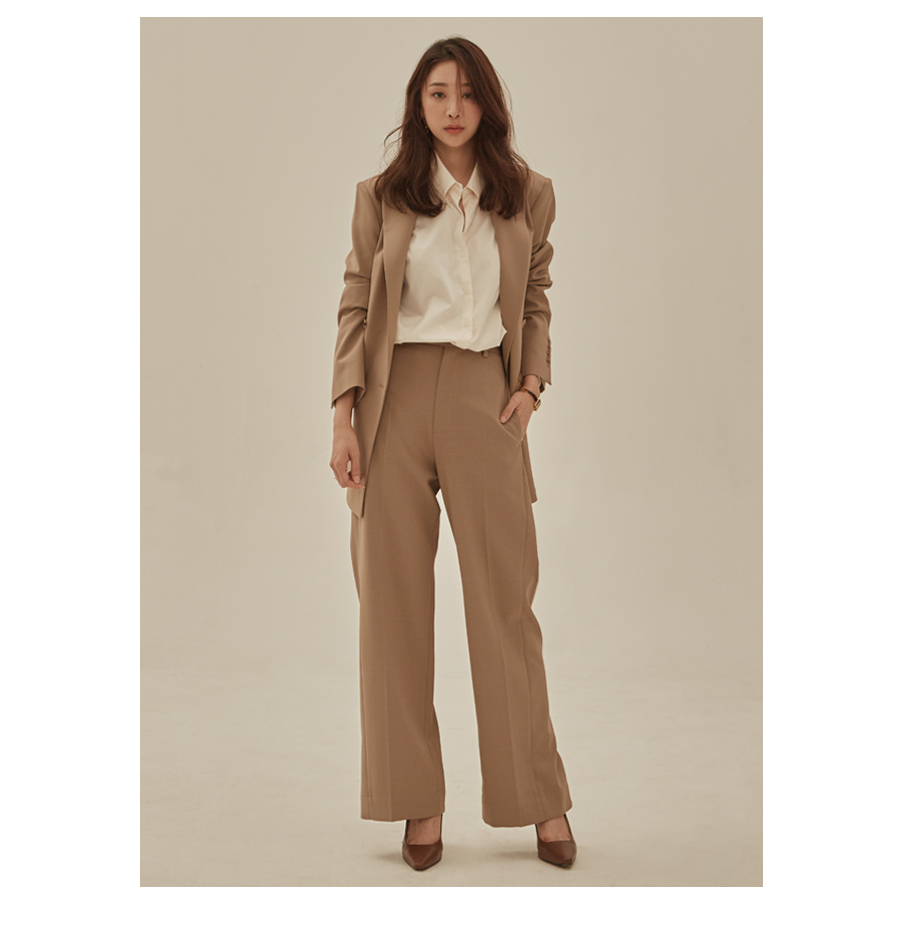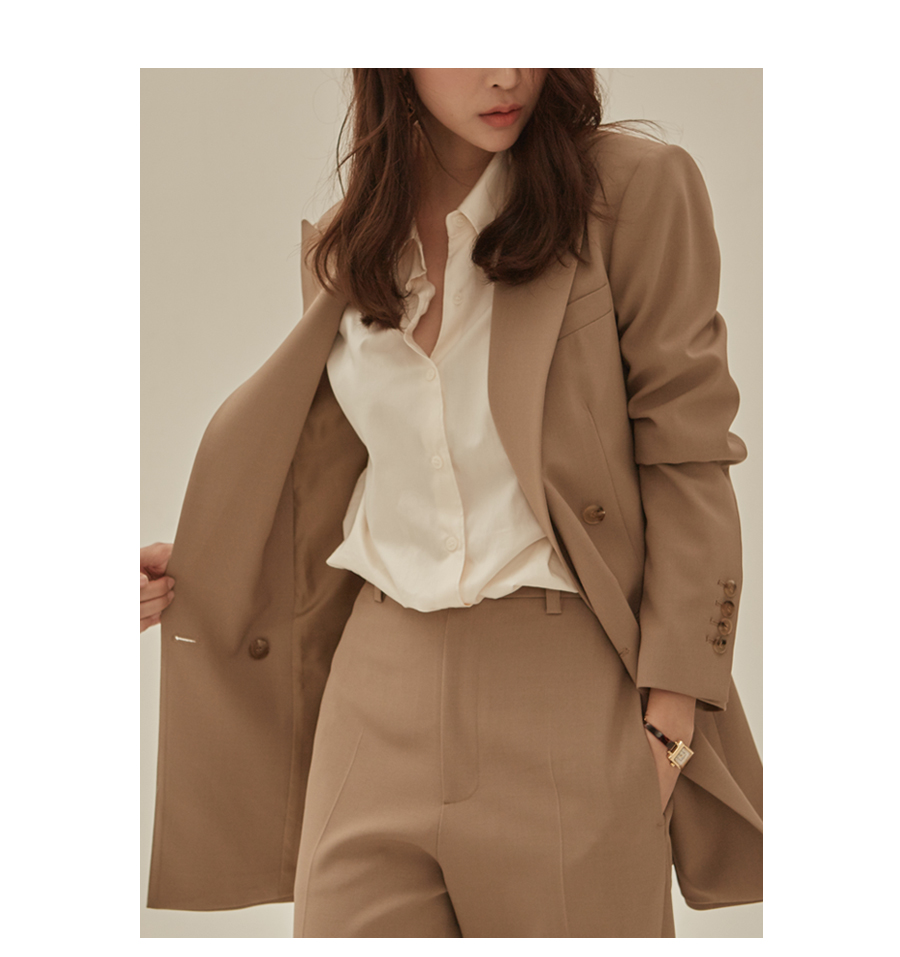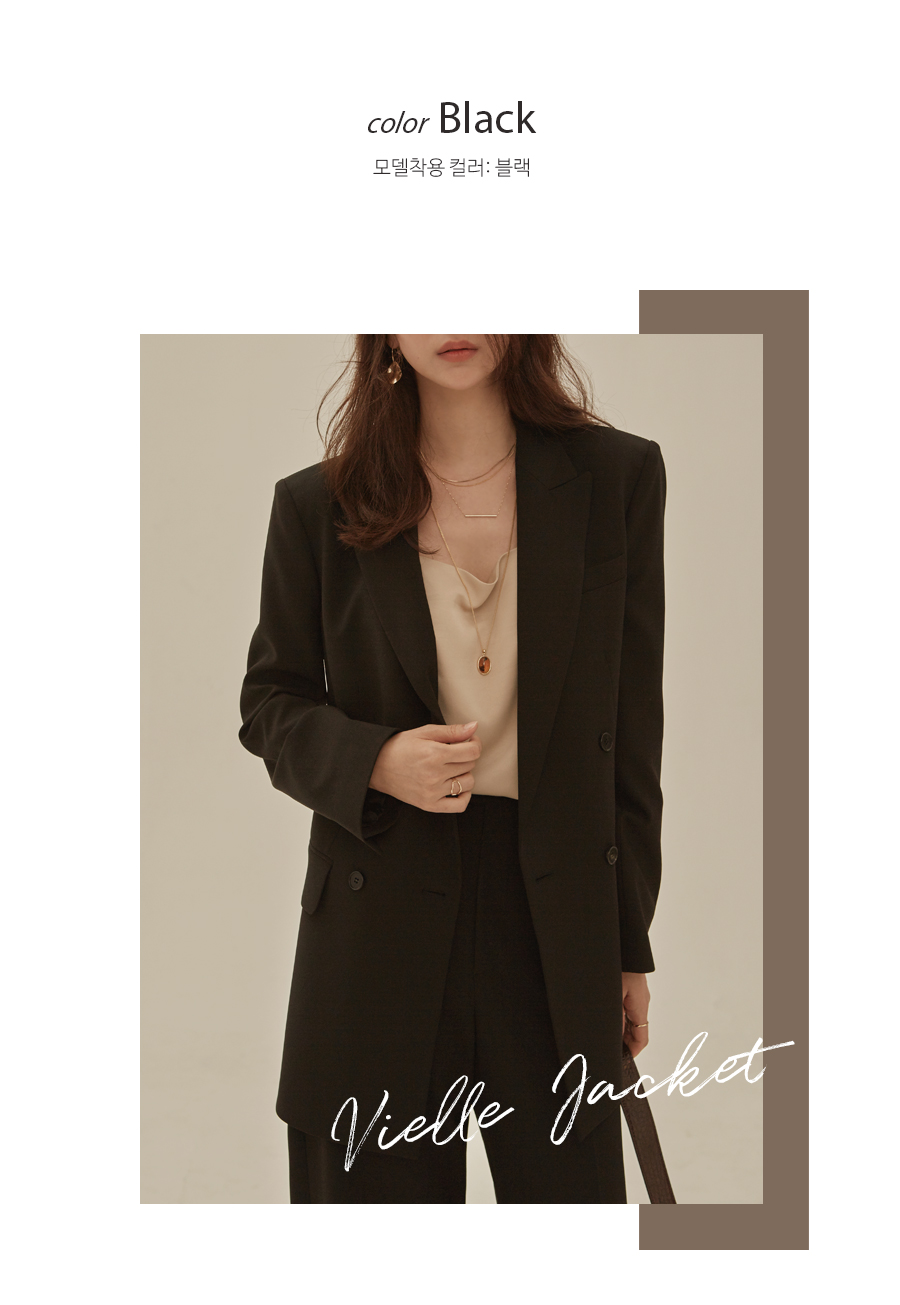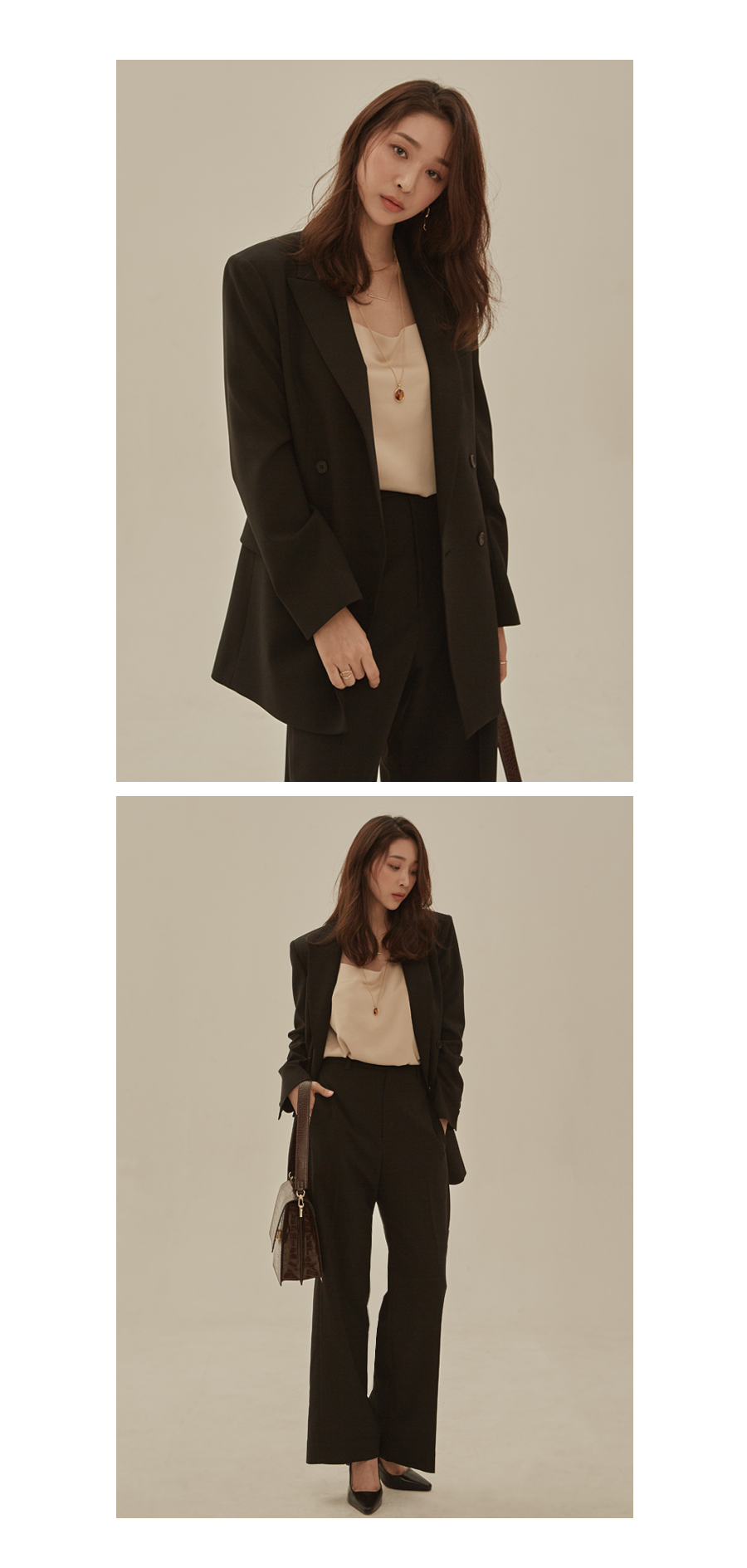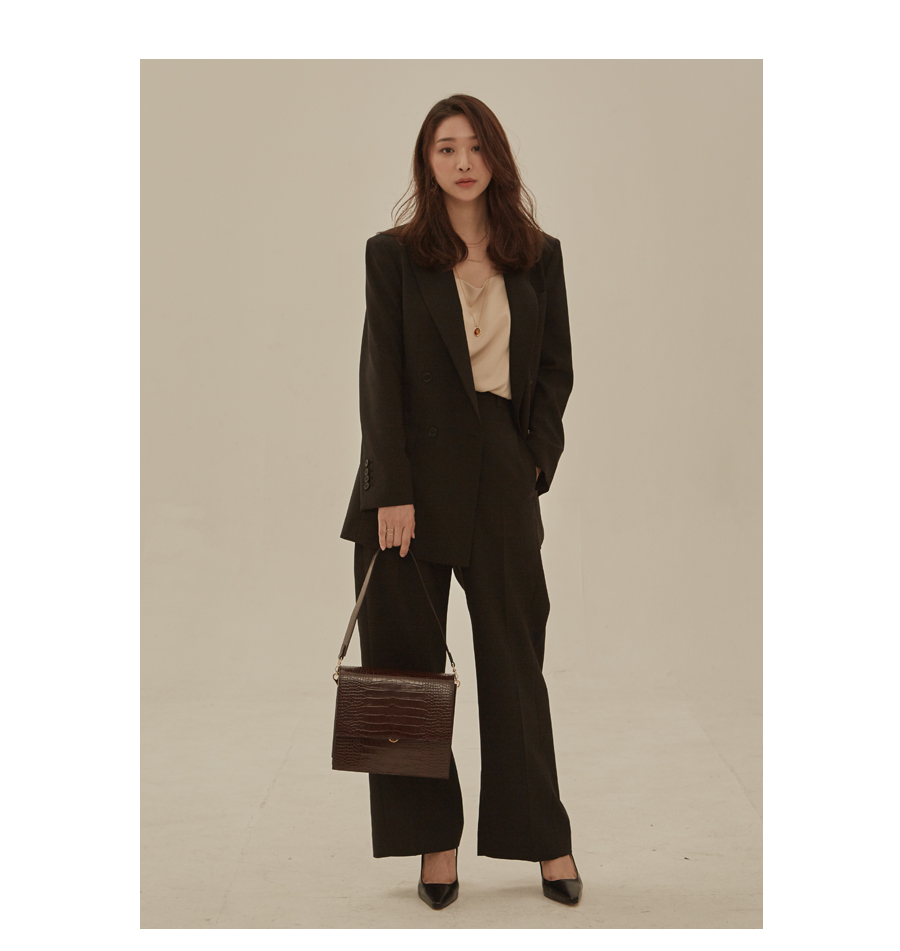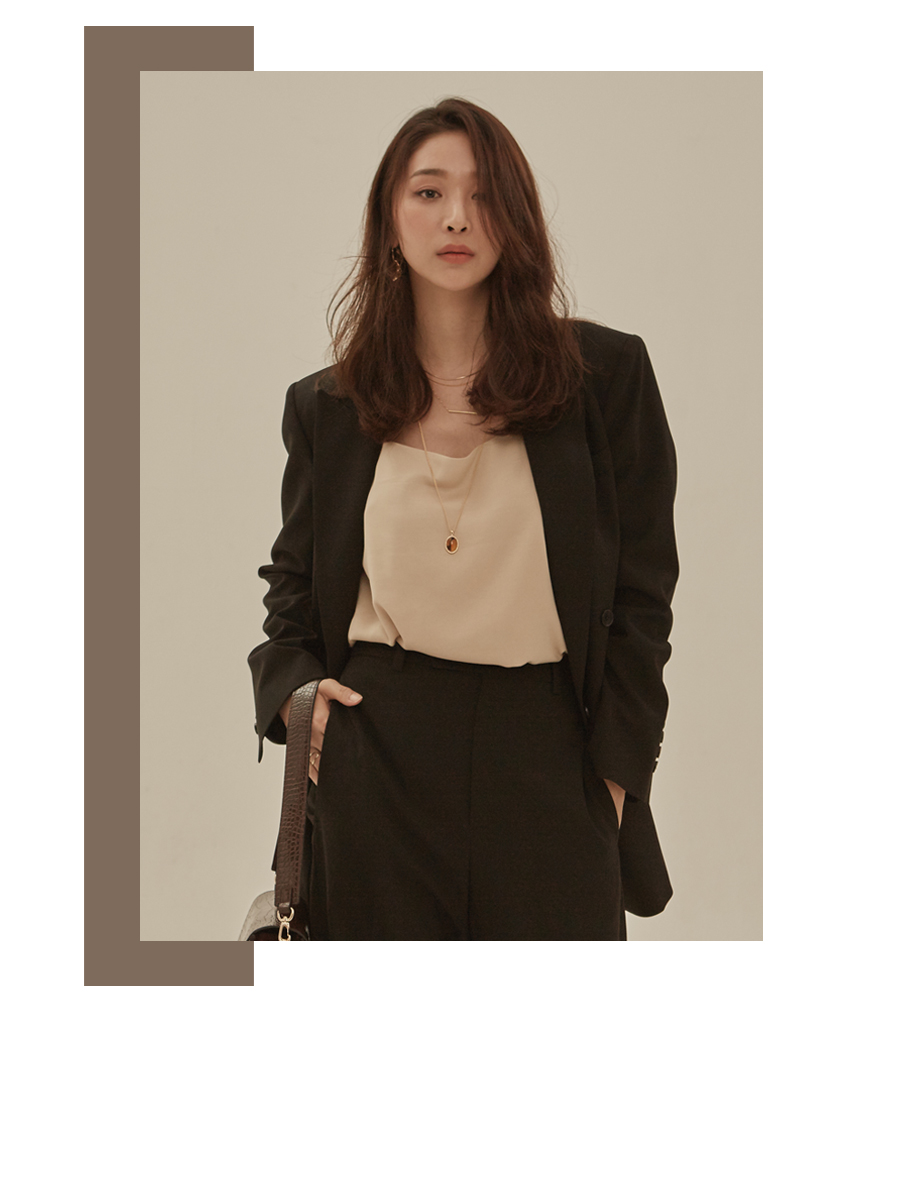 Detailed Info

Shoulder pads for added structure to the outfit.
Enclosed button detail for a clean look.
Hidden functional inner pocket included.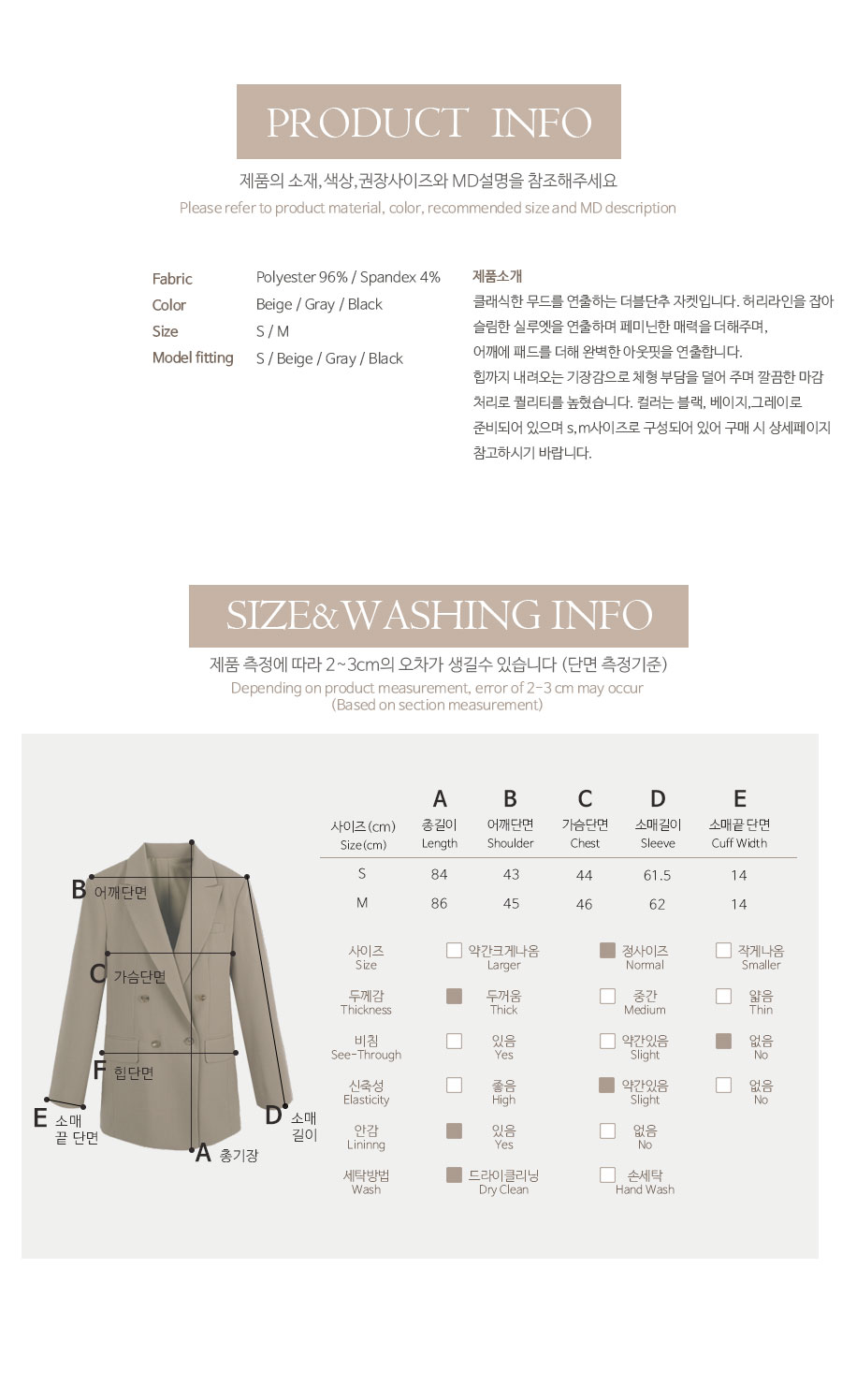 Hidden button detail at the waist for additional security and support when worn.
Pintuck details accent the pair of pants with subtle neat detailing.
High quality piece with strong fabric and excellent finishing.

model Size