Description
Details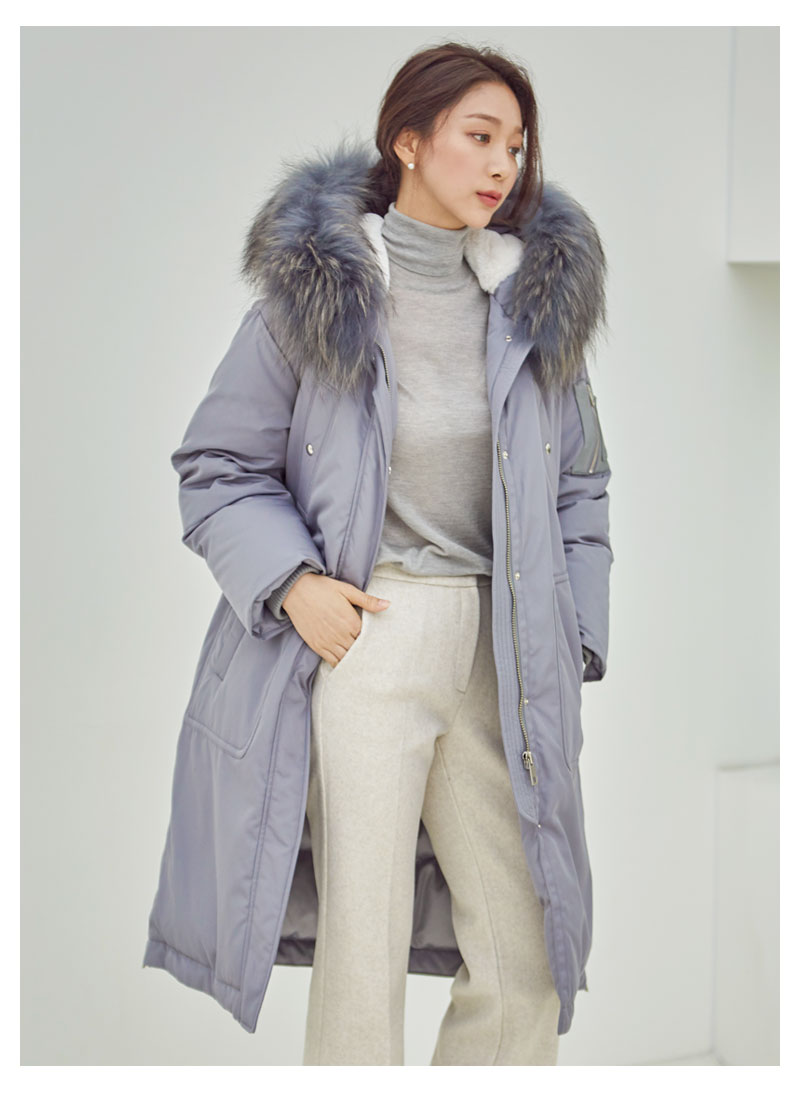 퀄리티가 높은 구스다운 패딩입니다.
솜털 90%, 깃털 10%의 충전재로 더욱 가볍고 따뜻하게 입을 수 있습니다.
모자의 라쿤퍼는 탈부착이 가능하며 100%양모 안감으로 터치감이 부드럽고 보온성을 높혔습니다.
이중소매 밴딩처리가 되어있으며 적당히 여유있는 핏과 무릎 기장으로 오버스럽지 않고 깔끔한 제품입니다.

*
A high-quality goose down padded jacket, made of 90% down and 10% feather – a lightweight and warm outerwear.
The detachable hood is lined with racoon fur with a 100% wool lining that is soft and warm.
Sleeves are finished with a banding.
Designed in a clean, relaxed fit and knee-length for comfortable wear.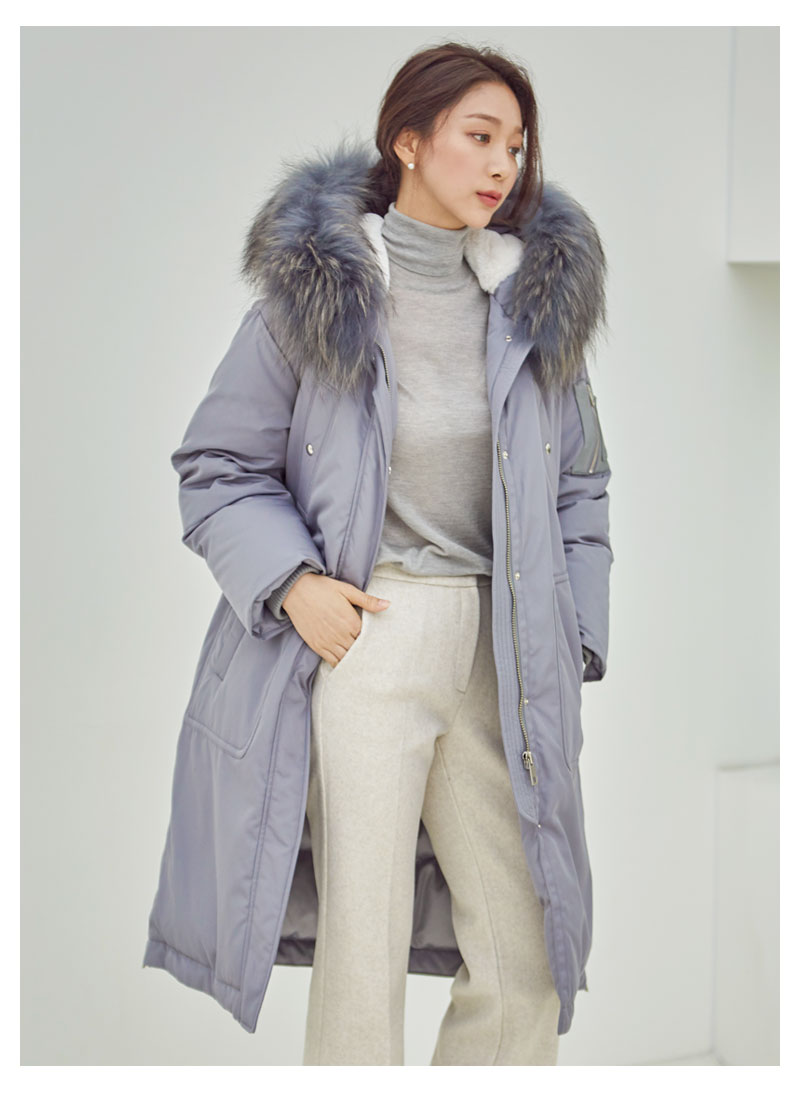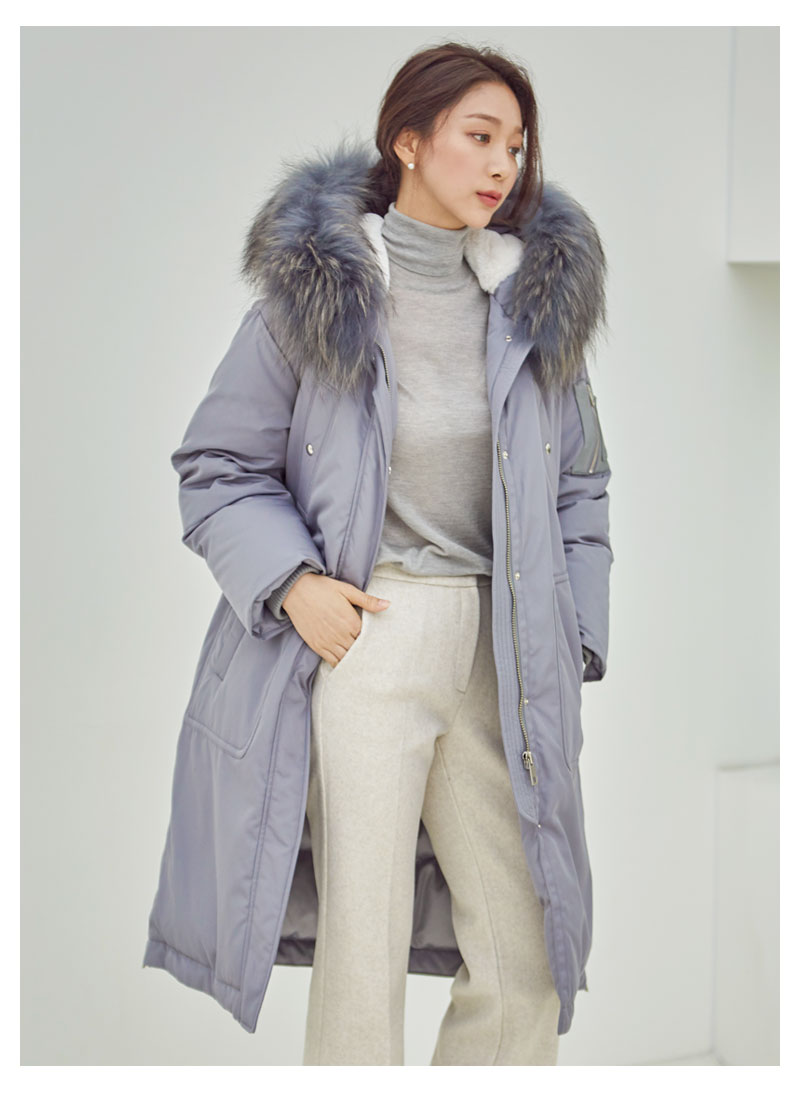 Detailed Info
model Size