Description
Details
Tweed jacket with a clean design.
Slightly relaxed fit with shoulder pads that give structure to the look.
The tweed fabric stands out with the clean finishes of the jacket.
Side pockets and unique gold buttons add a stylish touch to the clean look.
Versatile for styling various looks, available in Black and Ivory.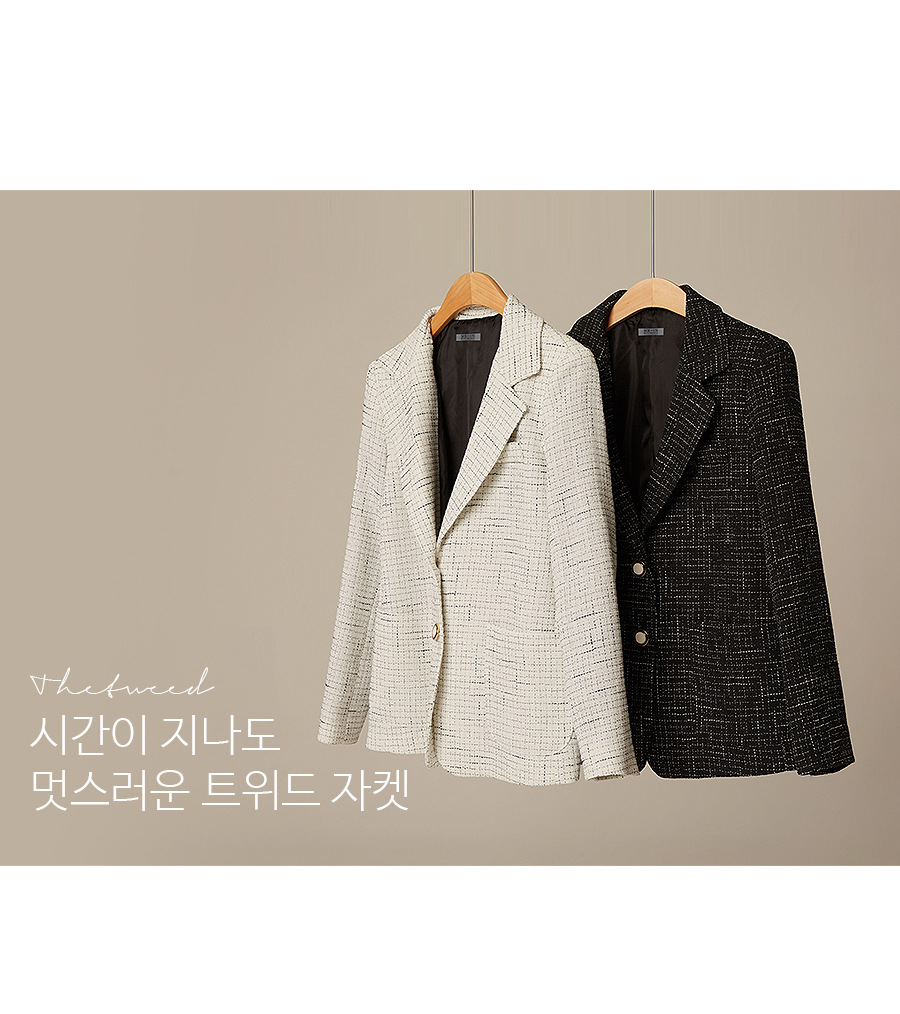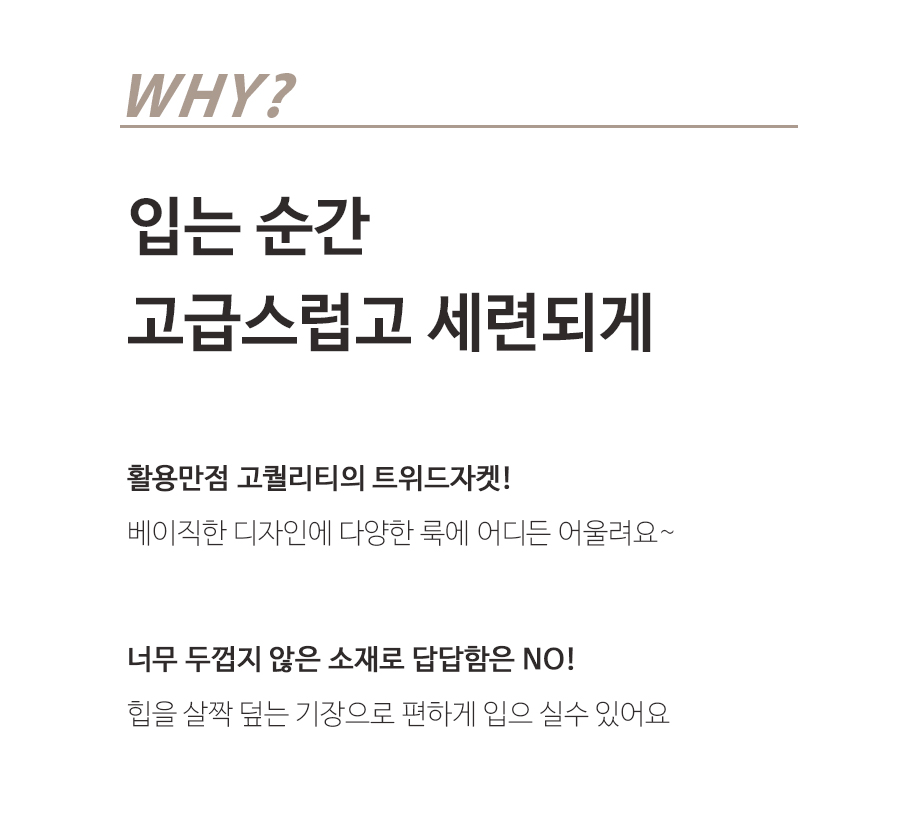 Luxurious and sophisticated.
Good quality and functionality - versatile design that can be styled for a variety of looks.
Good material that is not too thick and restrictive.
Length is slightly beyond the hip for comfortable wear.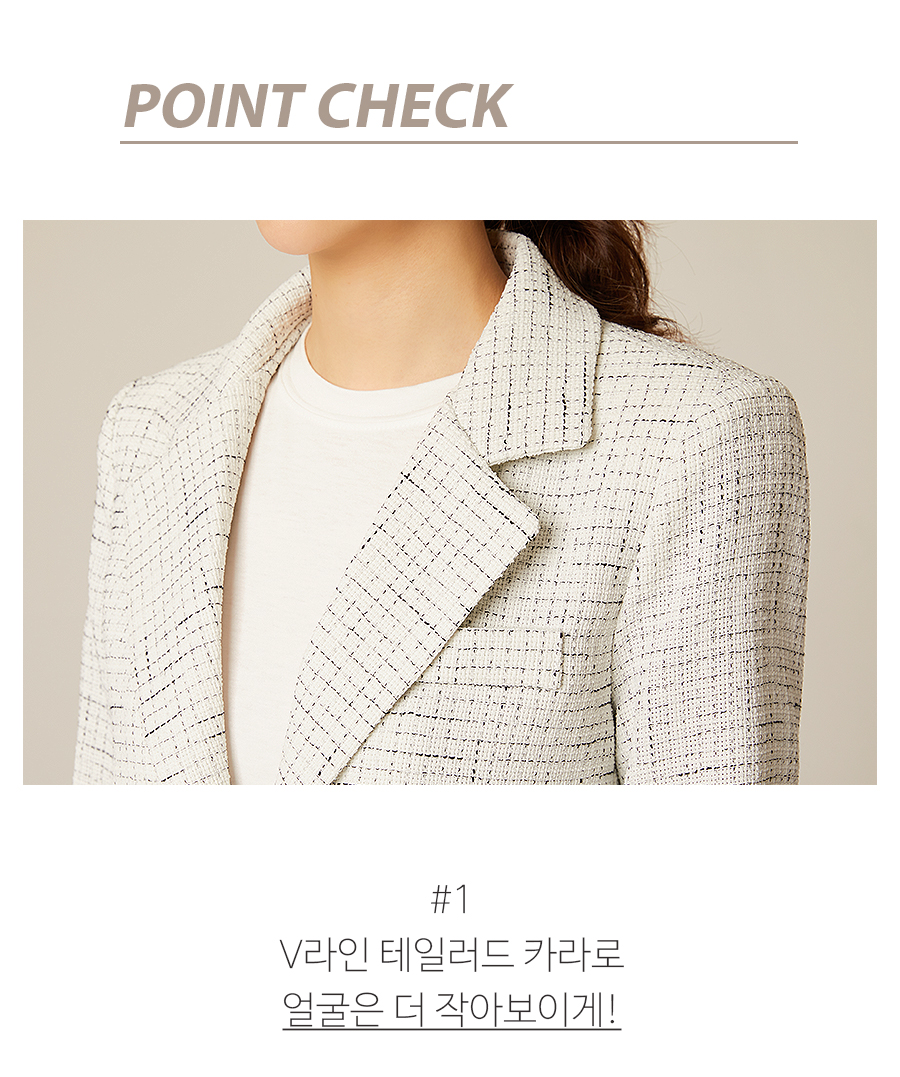 V-line tailored collar elongates visually for face slimming effect.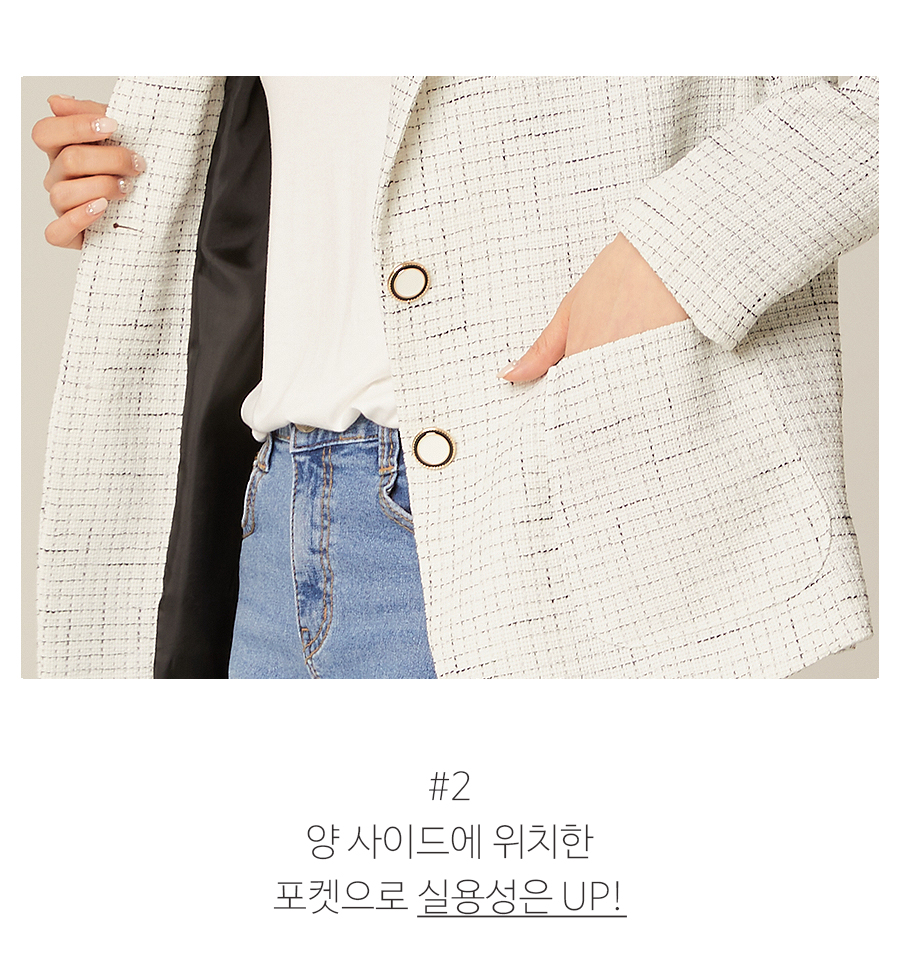 Designed with two side pockets for increased functionality.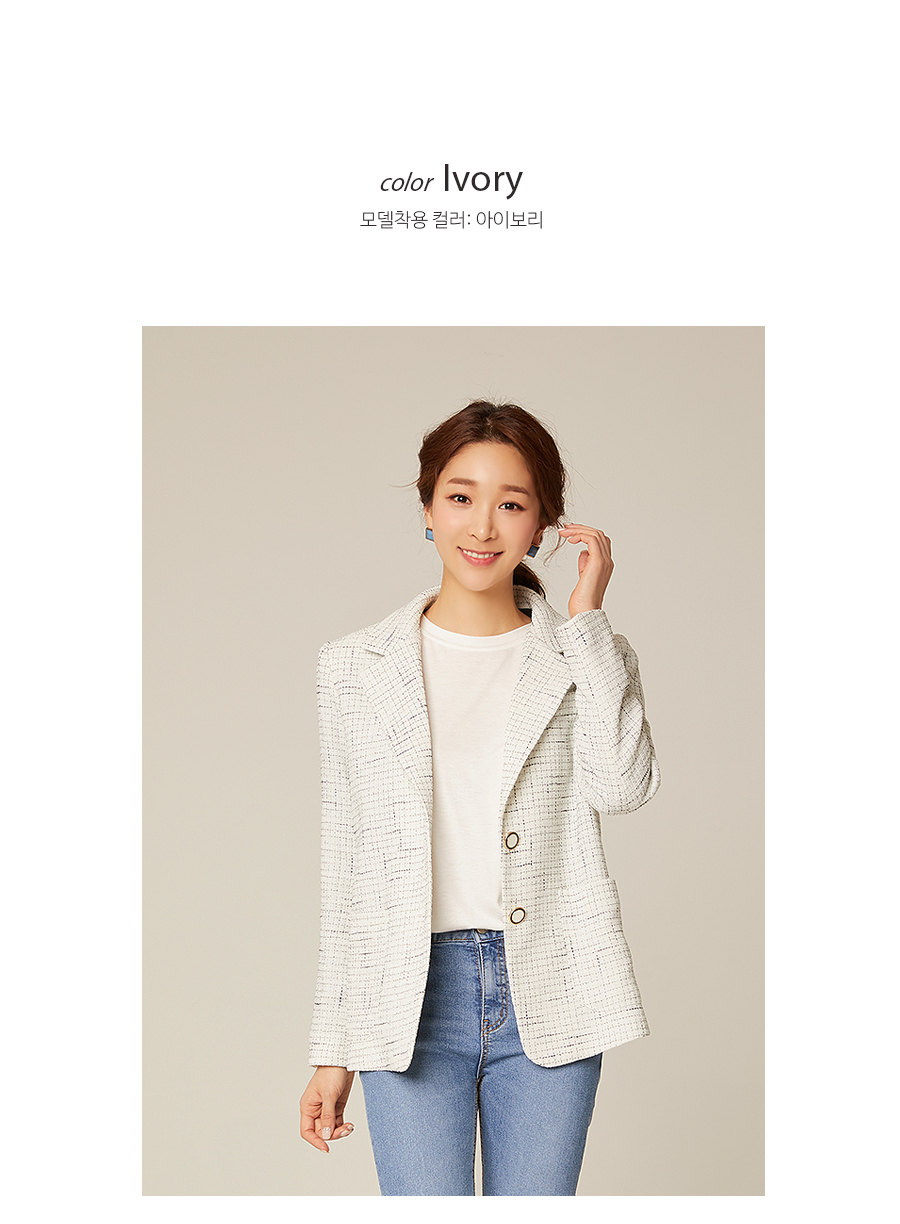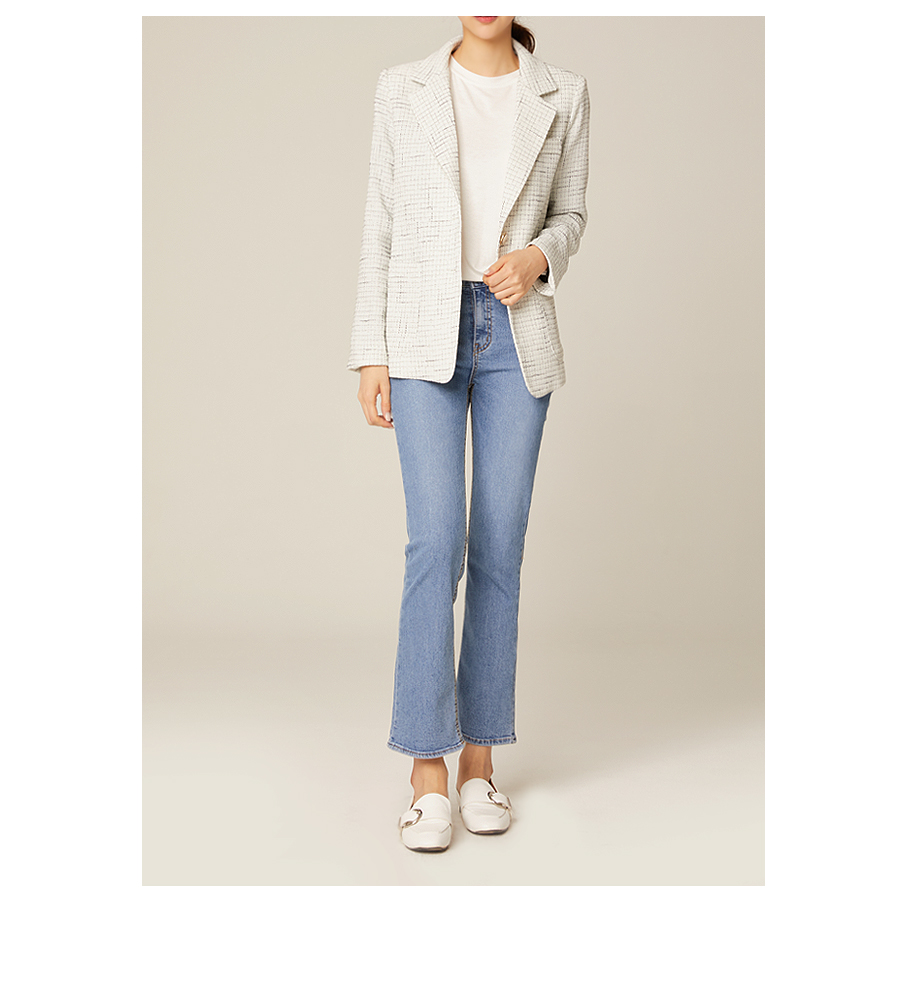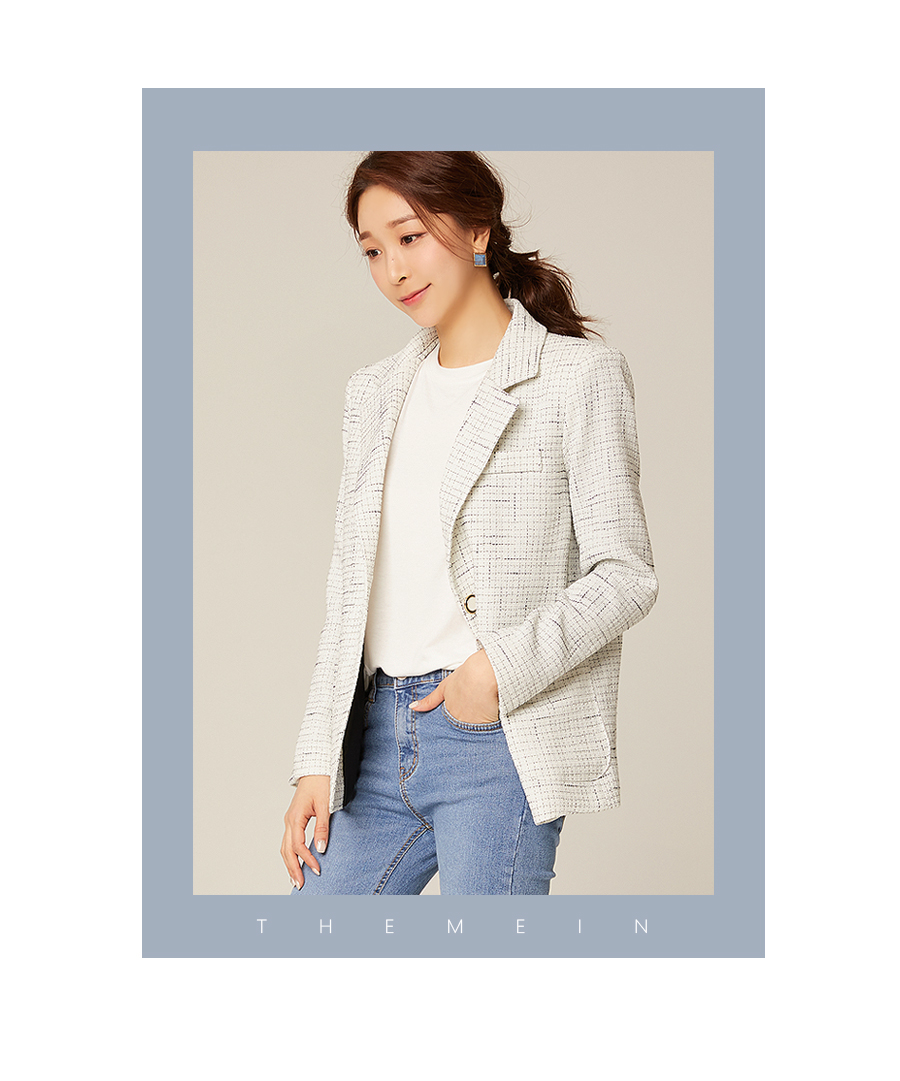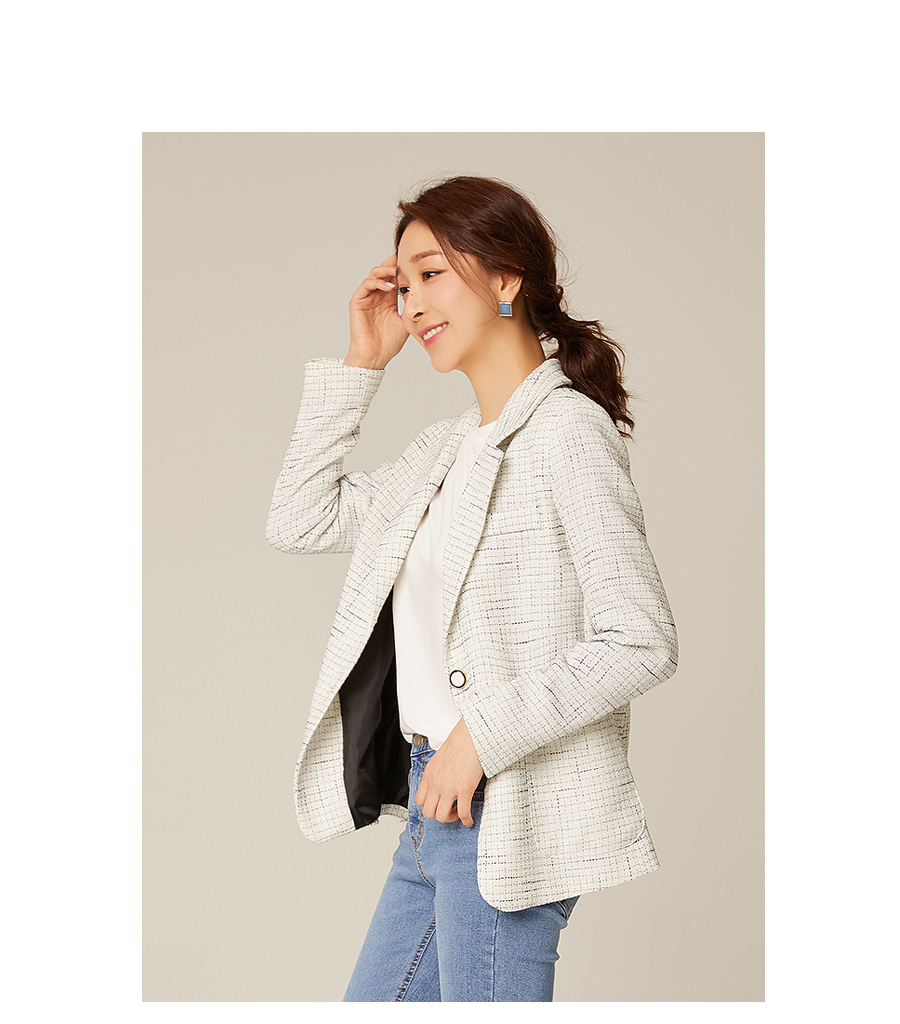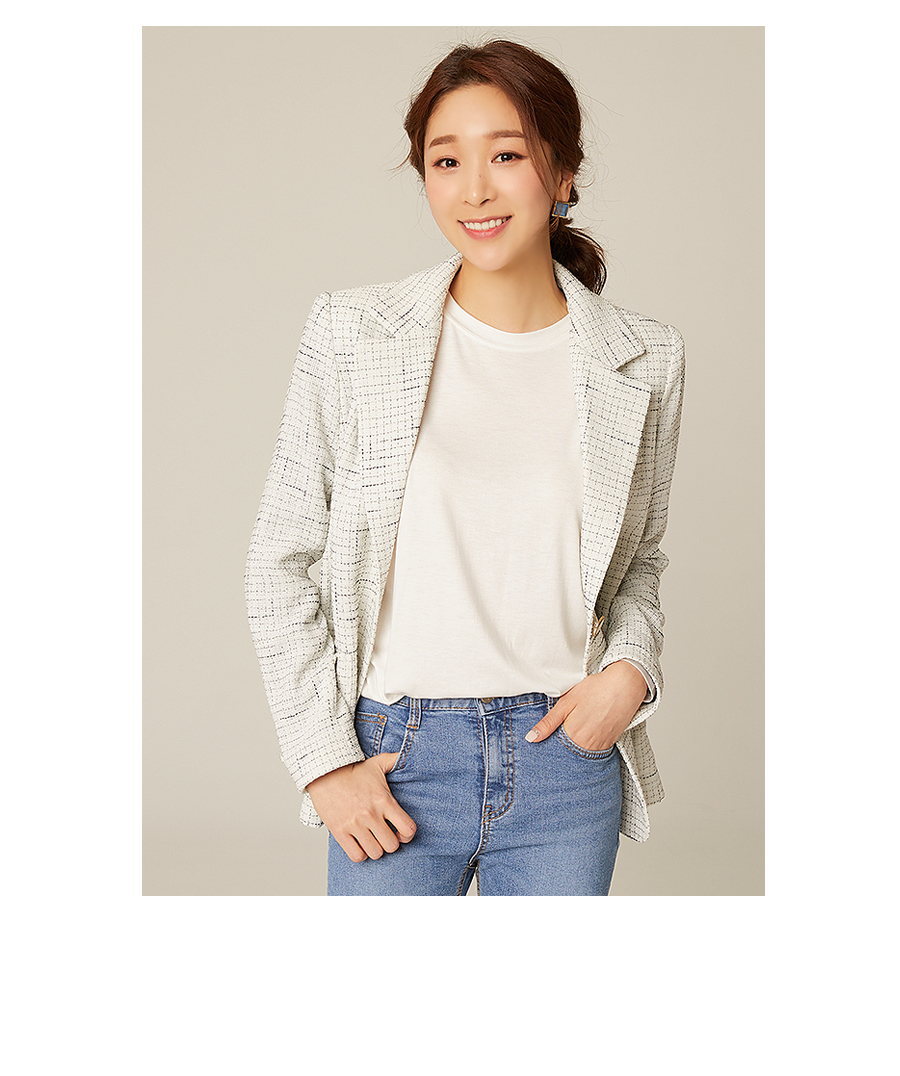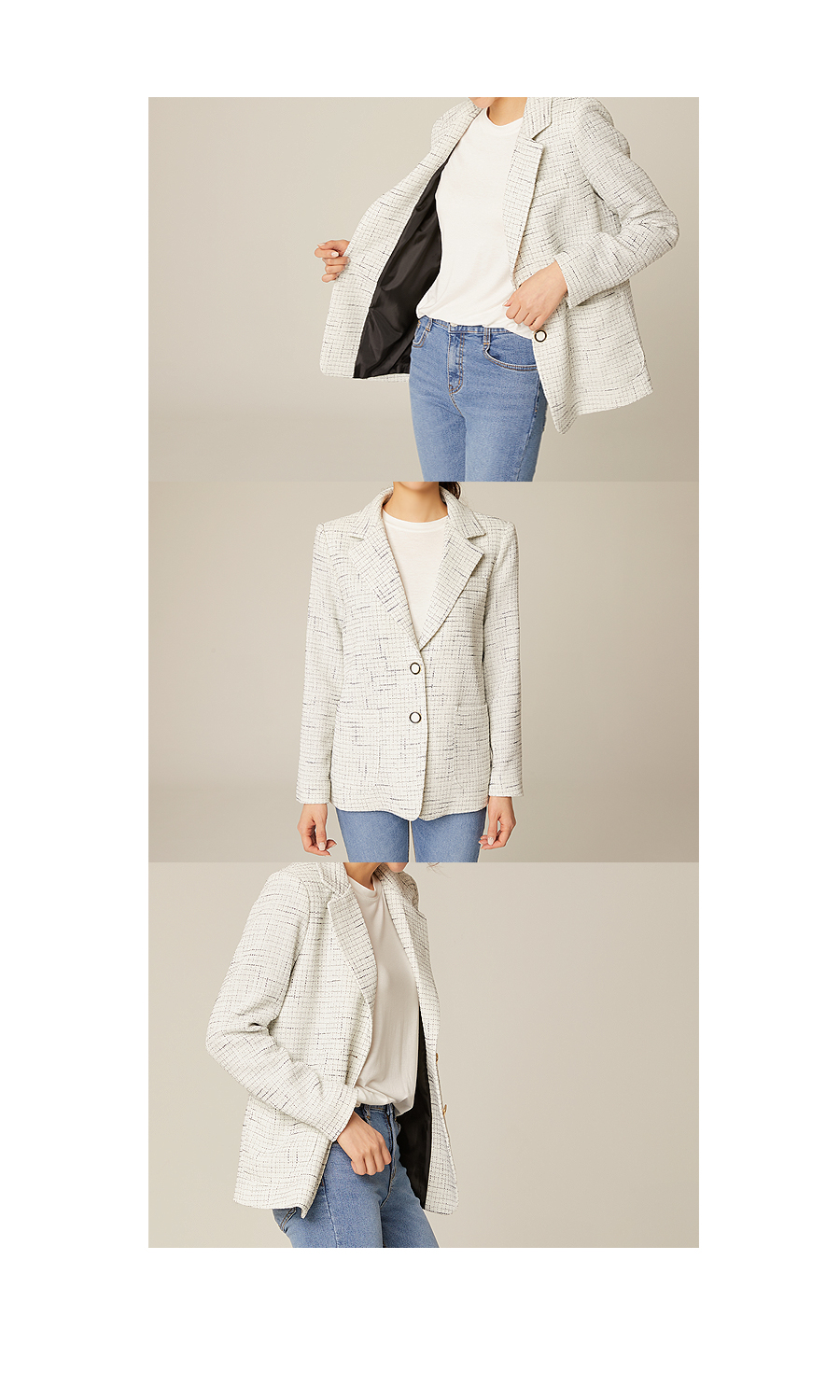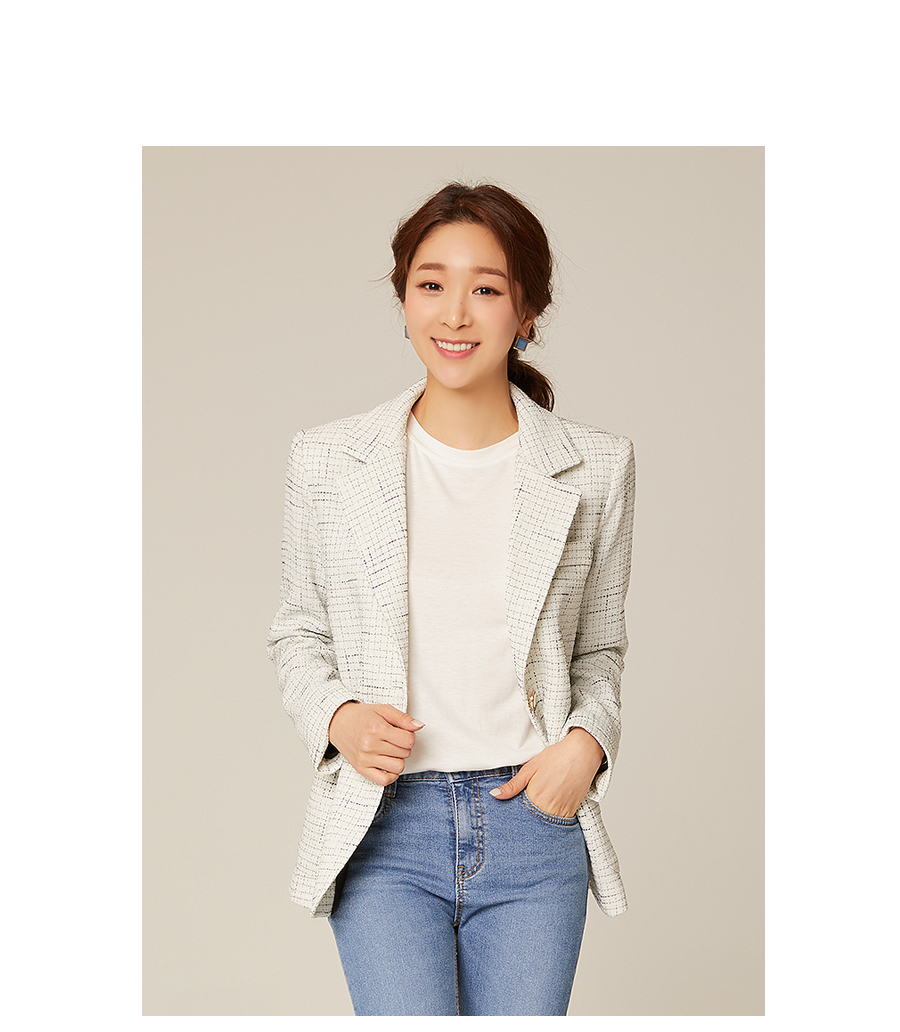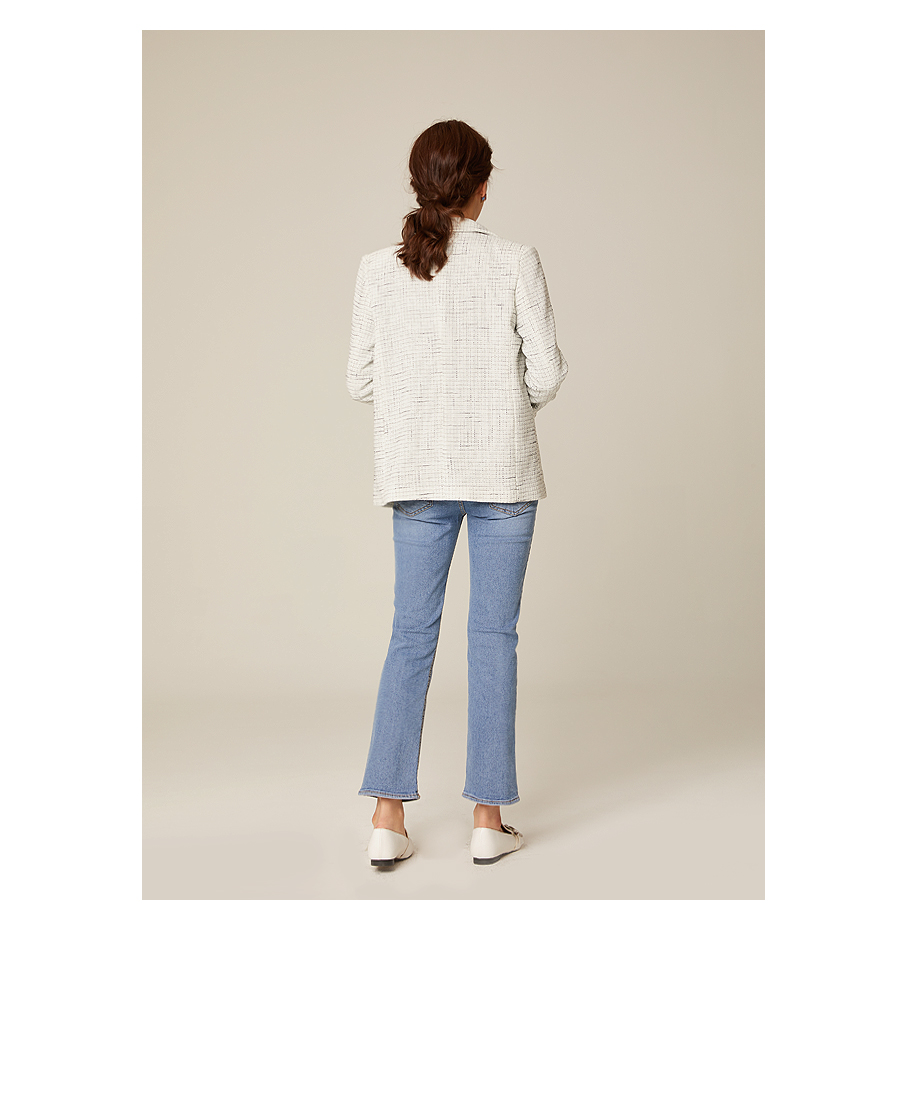 Detailed Info
The color of the product in the model photoshoot may differ due to studio lighting, please refer to the pictures below for more accurate color choices.

This slightly thin outerwear is lined on the inside so it is not translucent.
Unique buttons add a focal point to the outfit.
Clean finishes on the sleeves enhances the neat and clean look.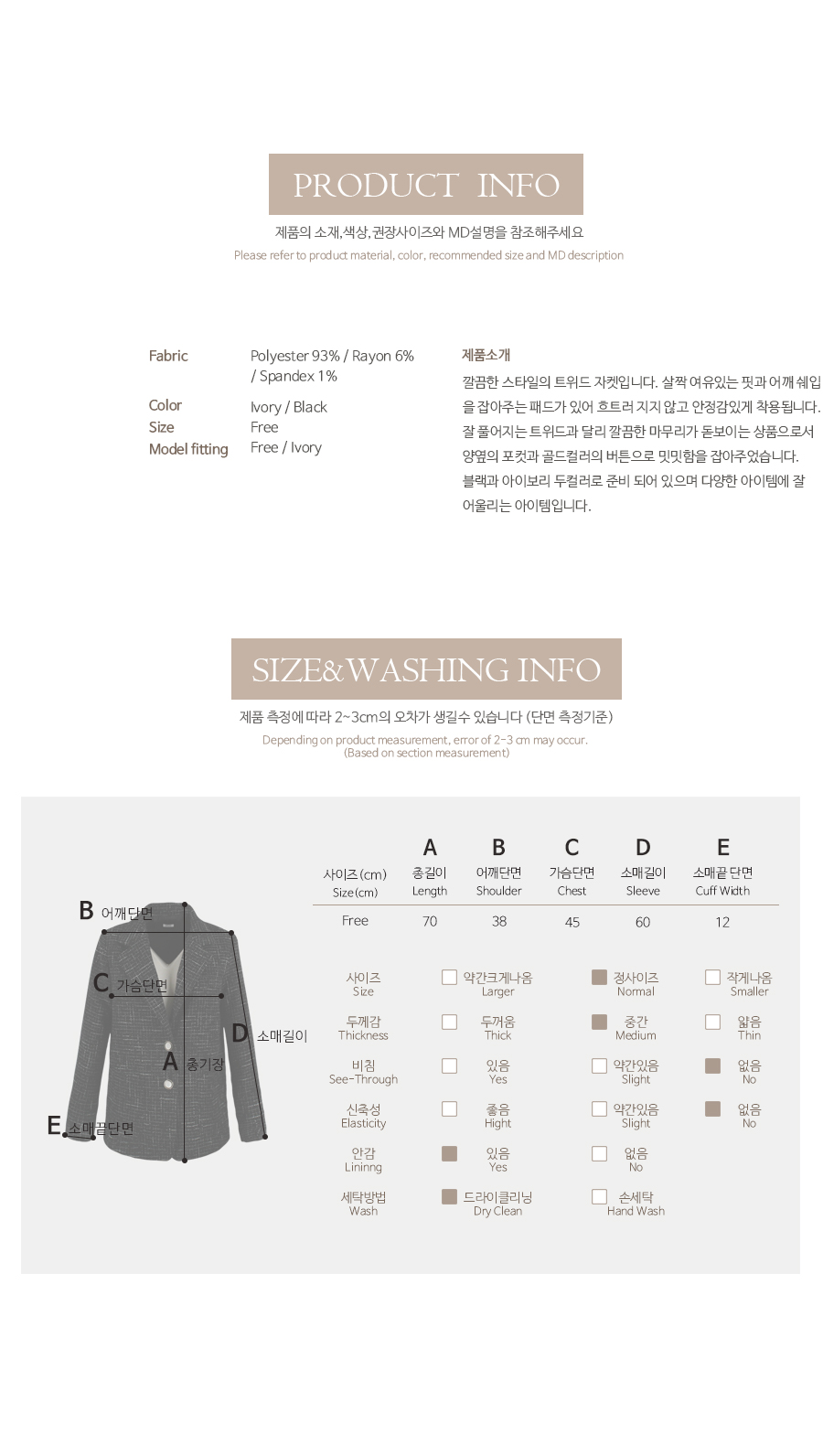 model Size