Description
Details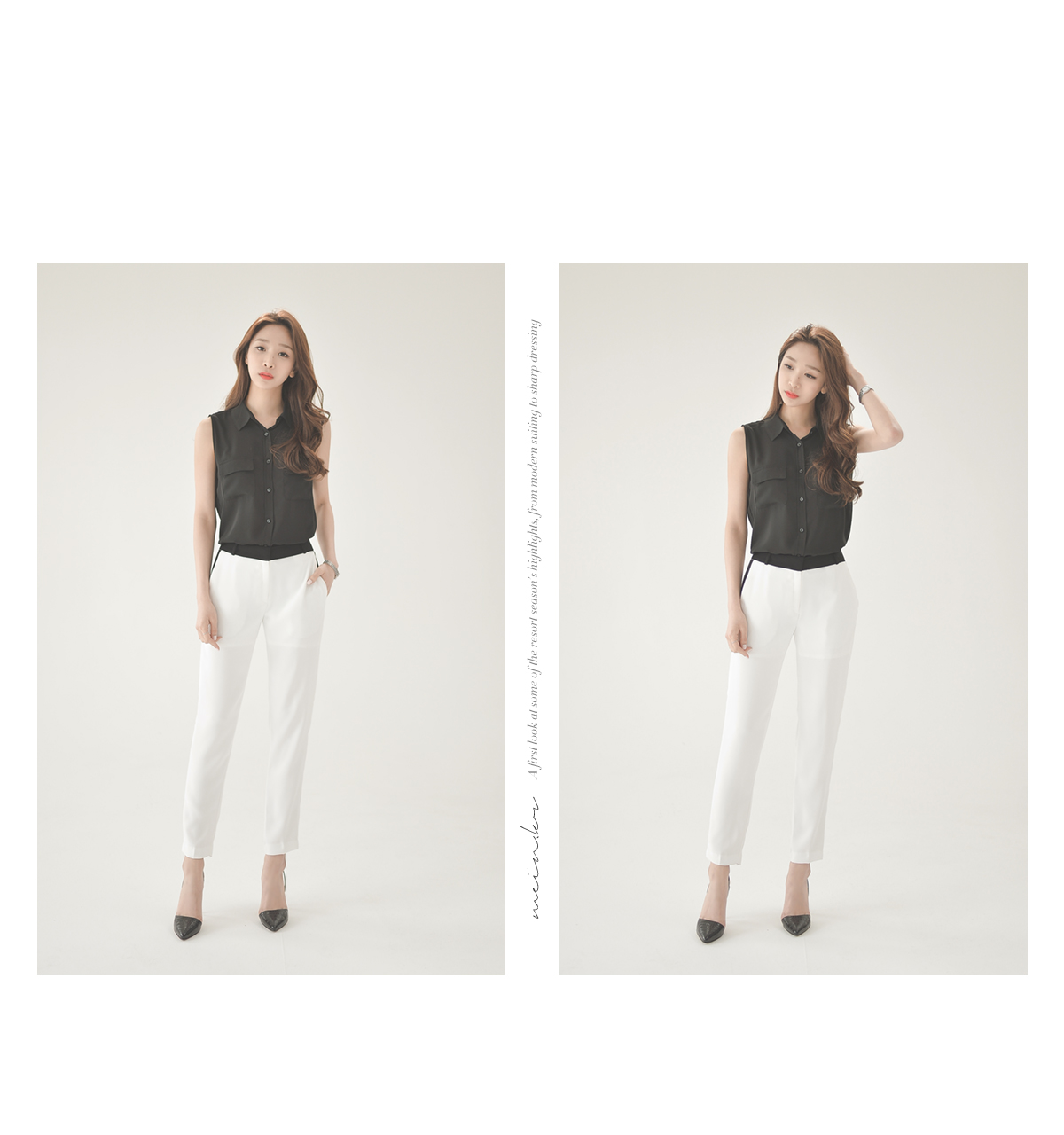 허리부터 발목까지 딱 떨어지는
핏감이 멋스러운 팬츠를 소개할게요.
블랙과 화이트 배색으로 모던하고 깔끔한 디자인의 상품으로
얇고 가벼운 소재로 여름에도 시원하게 입기 좋은 팬츠입니다.
비침이 있어 노출걱정없이 짧게 안감을 함께 디자인하여
편안하며 낙낙한 양포켓으로 실용적인 팬츠입니다.
후크와 지퍼로 오픈클로징이 가능하며 발목까지
딱 떨어지는 핏으로 블라우스나 셔츠와 잘 어울리는 상품입니다.
S,M의 두가지 사이즈로 구성된 상품입니다.
*
  Stylish straight cut pants of a modern
and neat design with classic black and white colors.
Its thin and light material makes the item
a cool piece to wear in the summer heat.
Designed with functional pockets
and a short inner lining to cover up the slight sheer.
Also comes with a hook and zipper for good fitting.
Available in sizes S and M.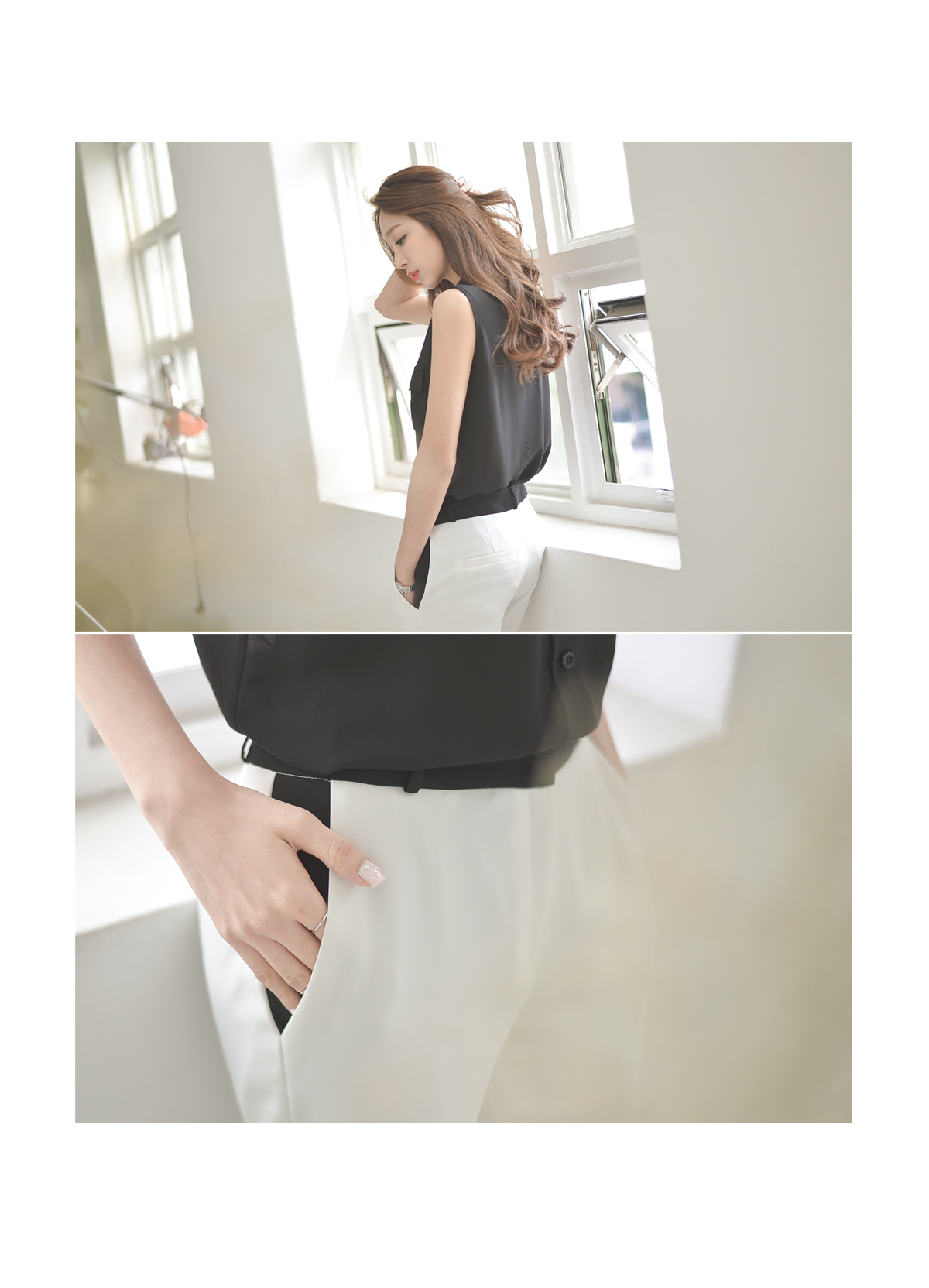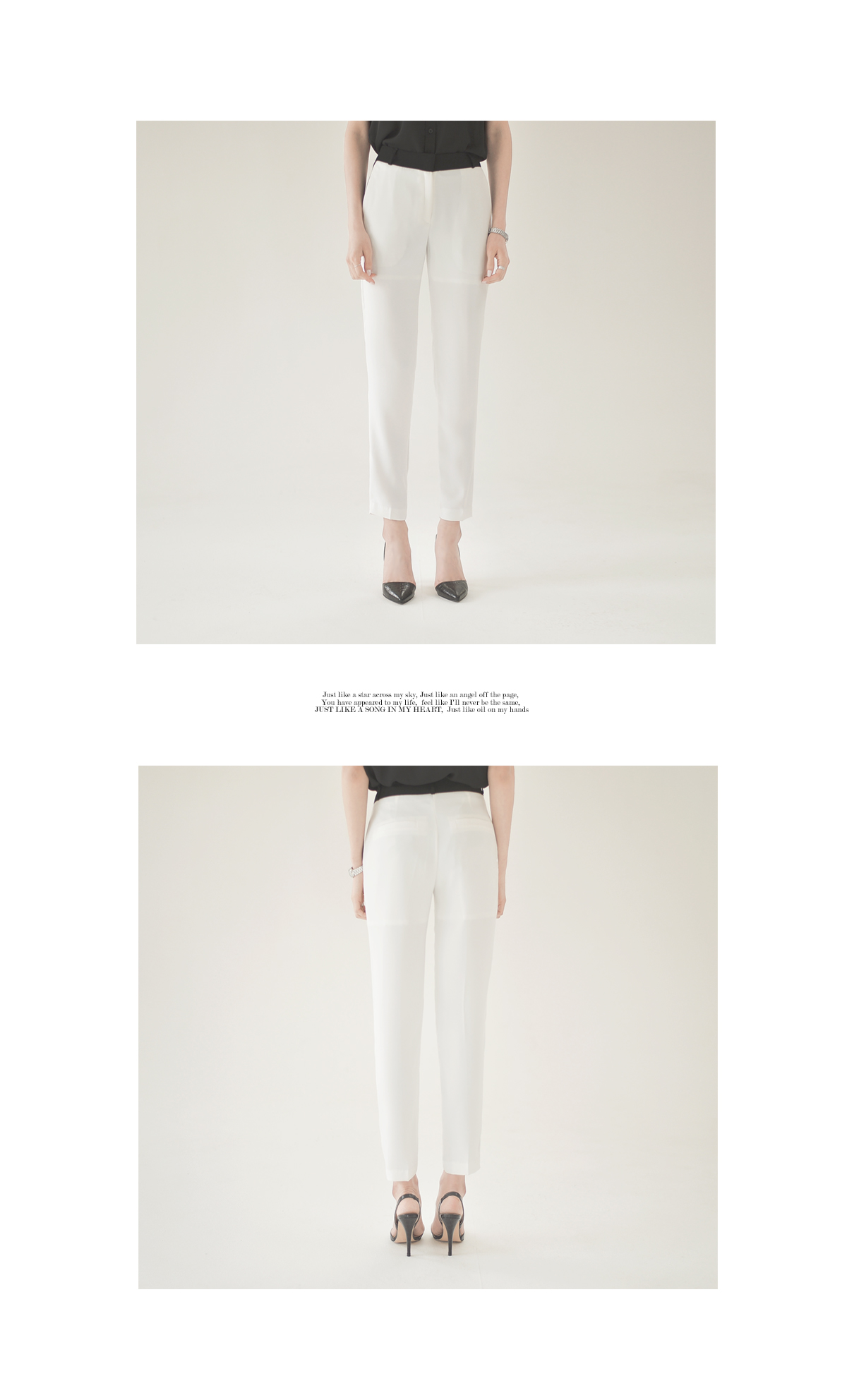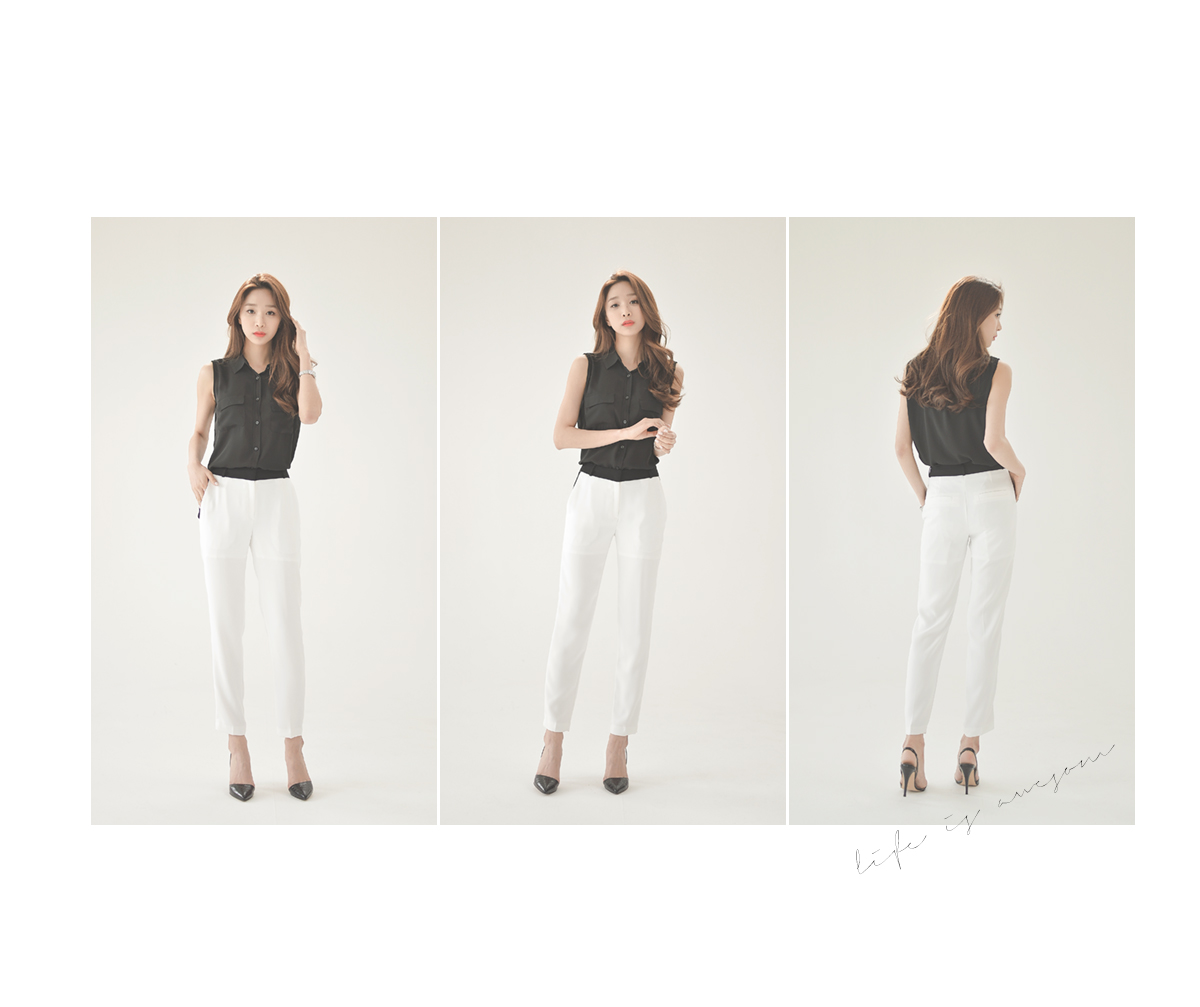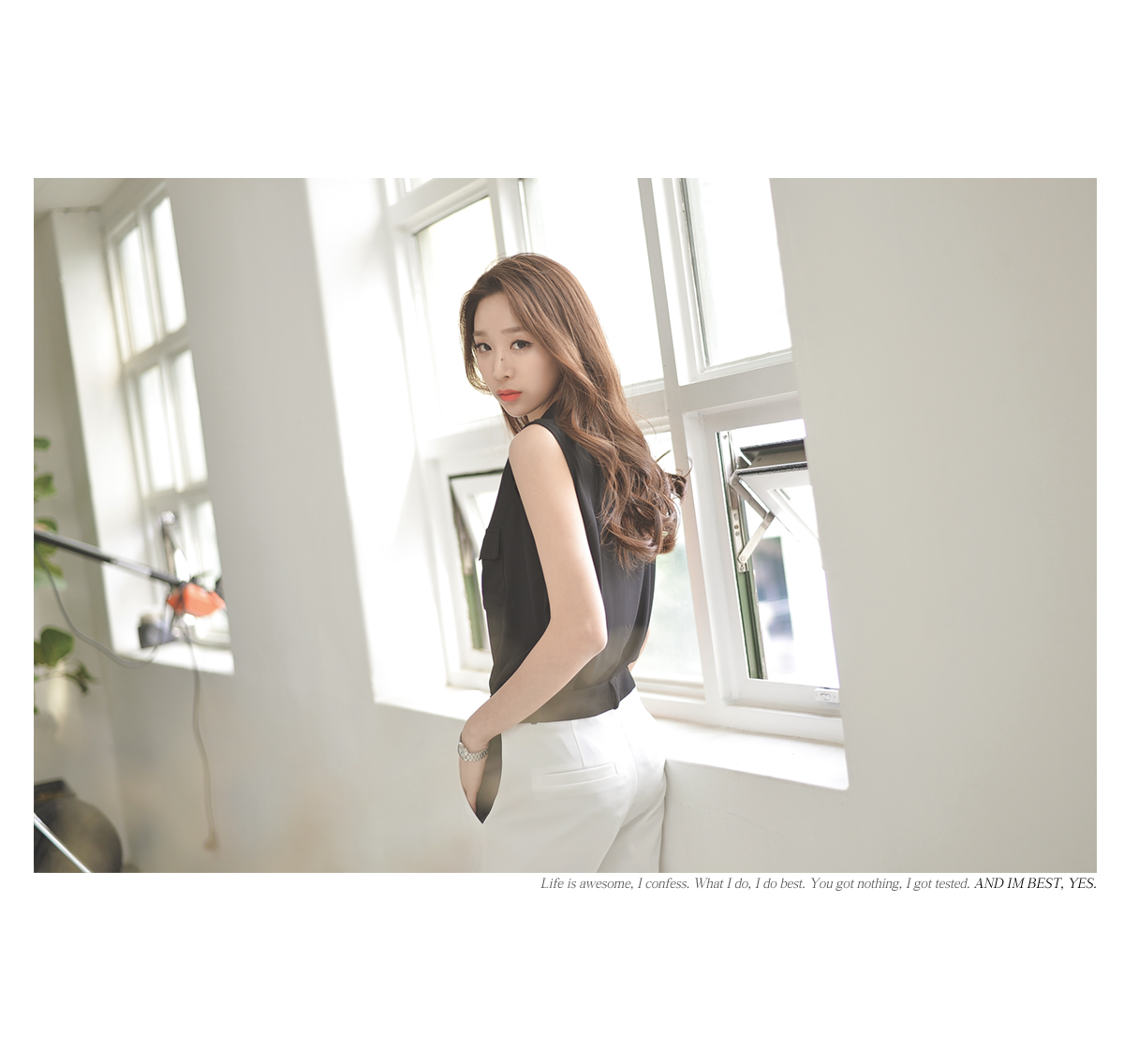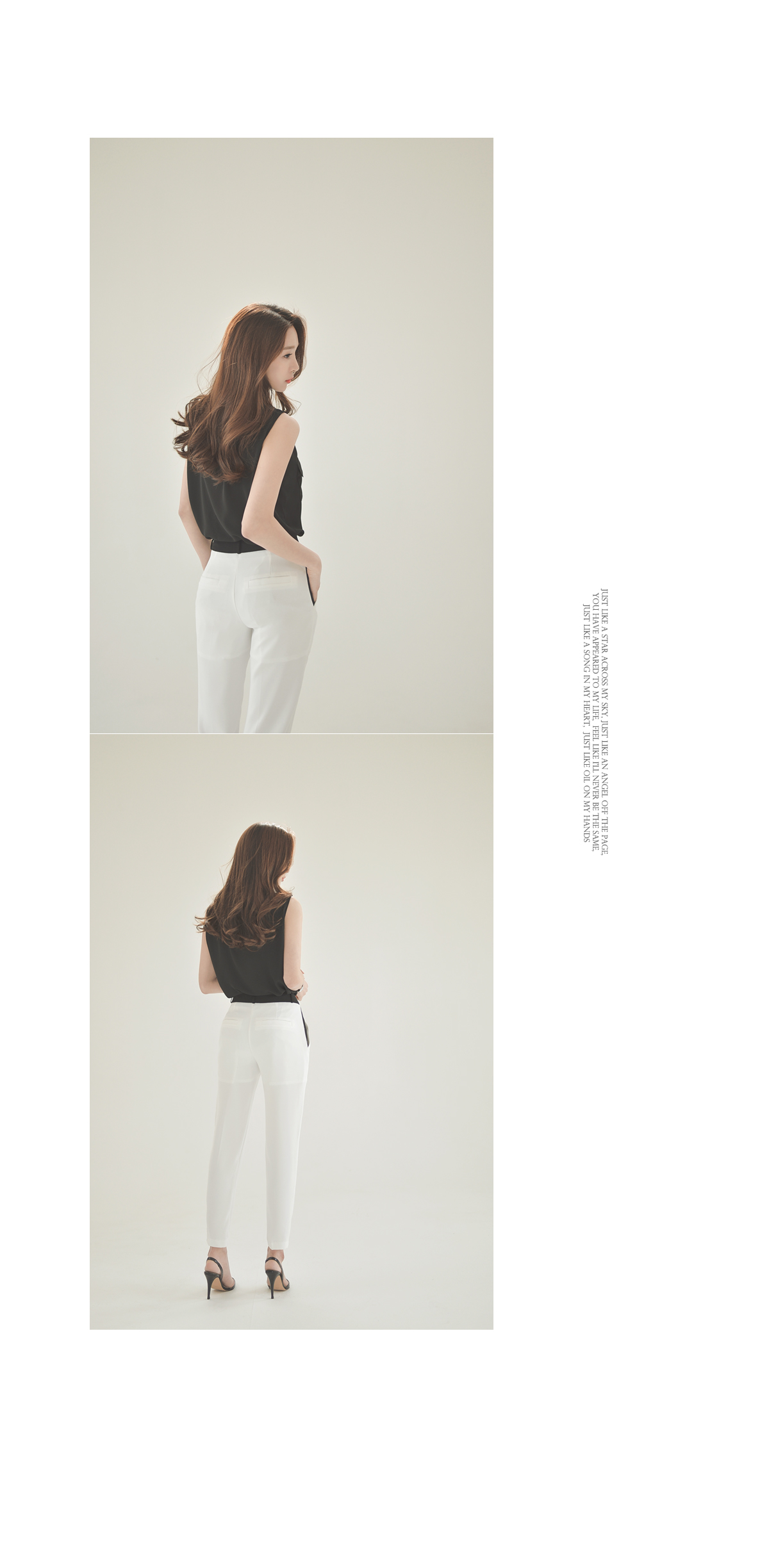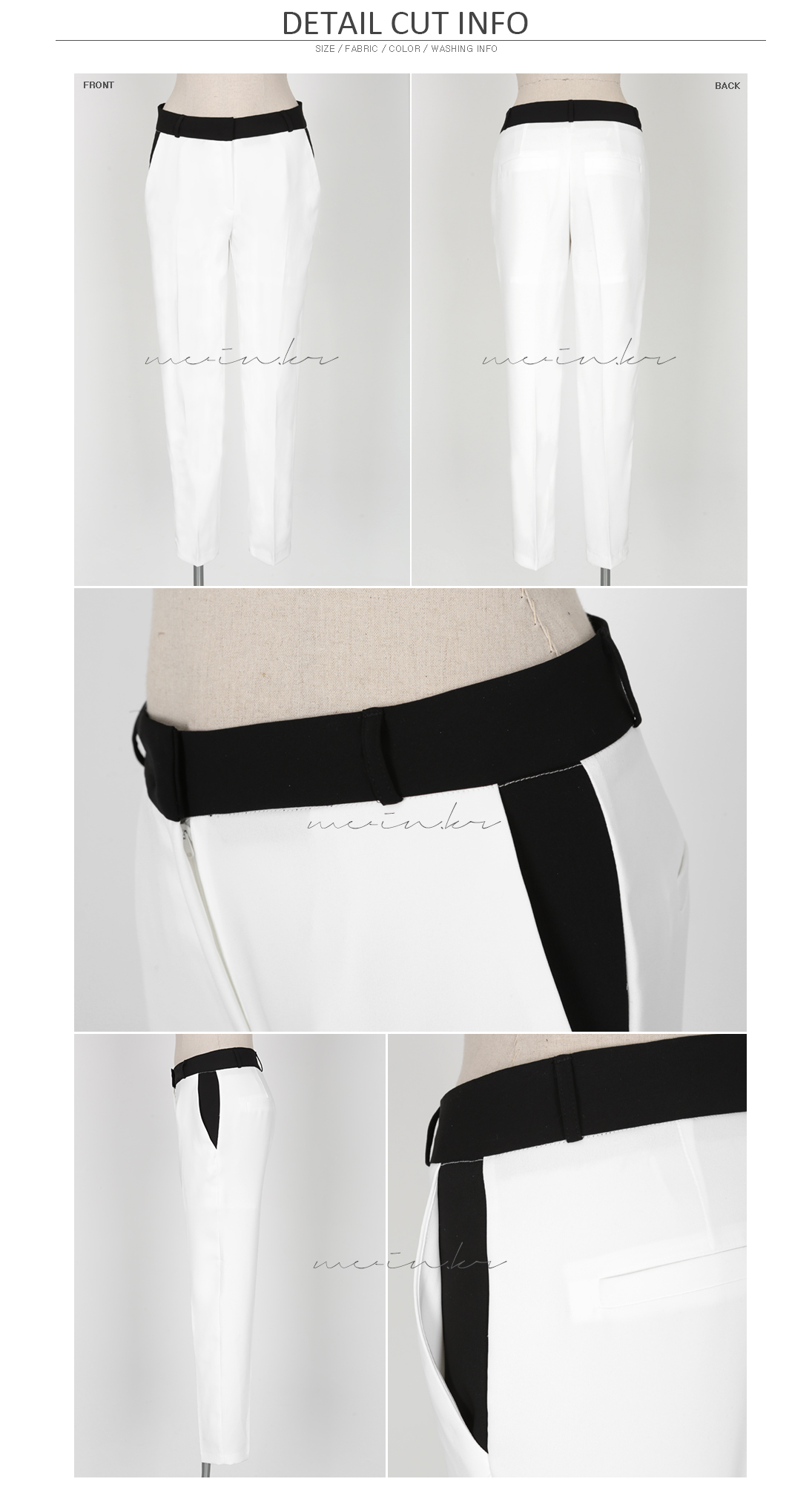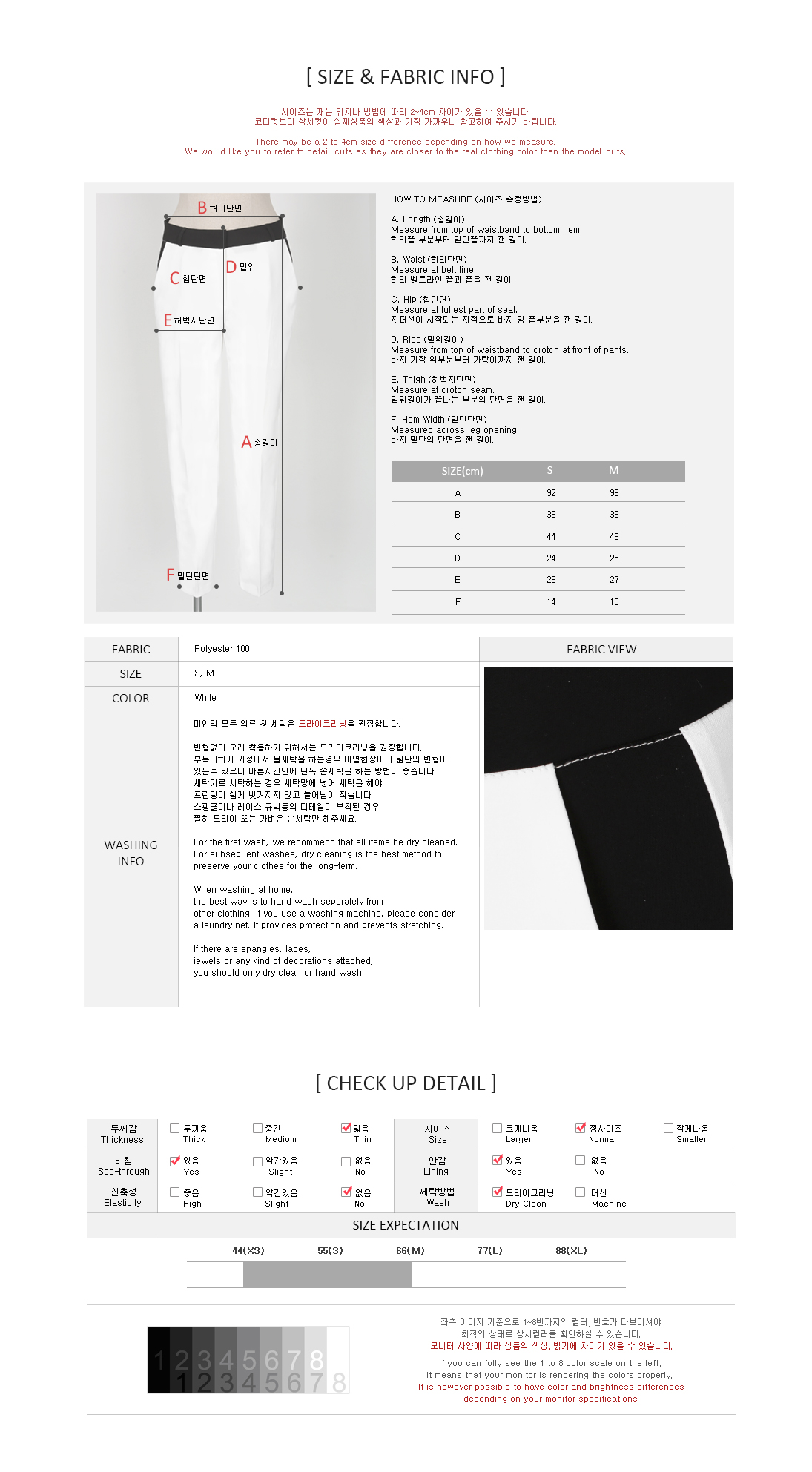 Detailed Info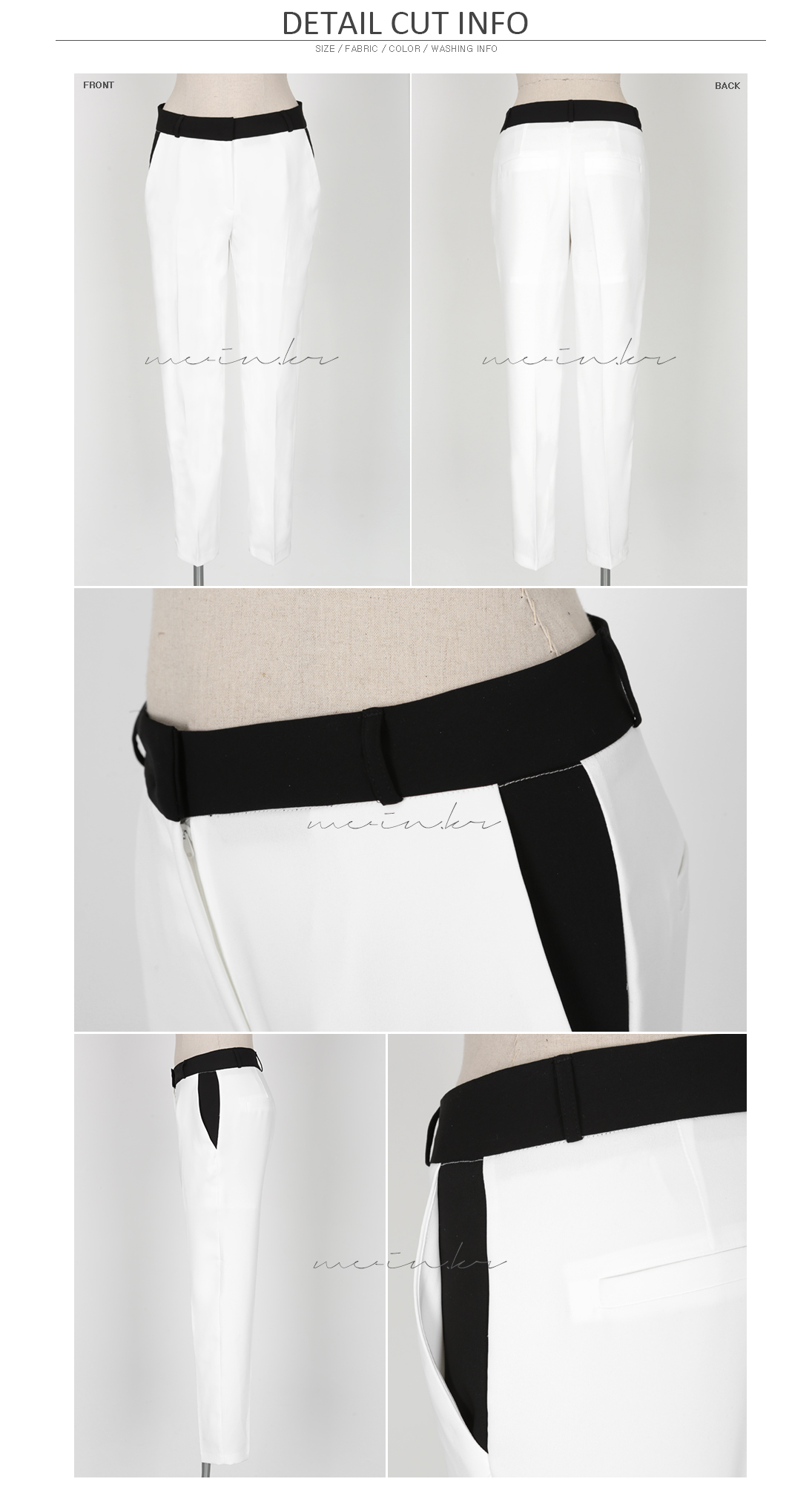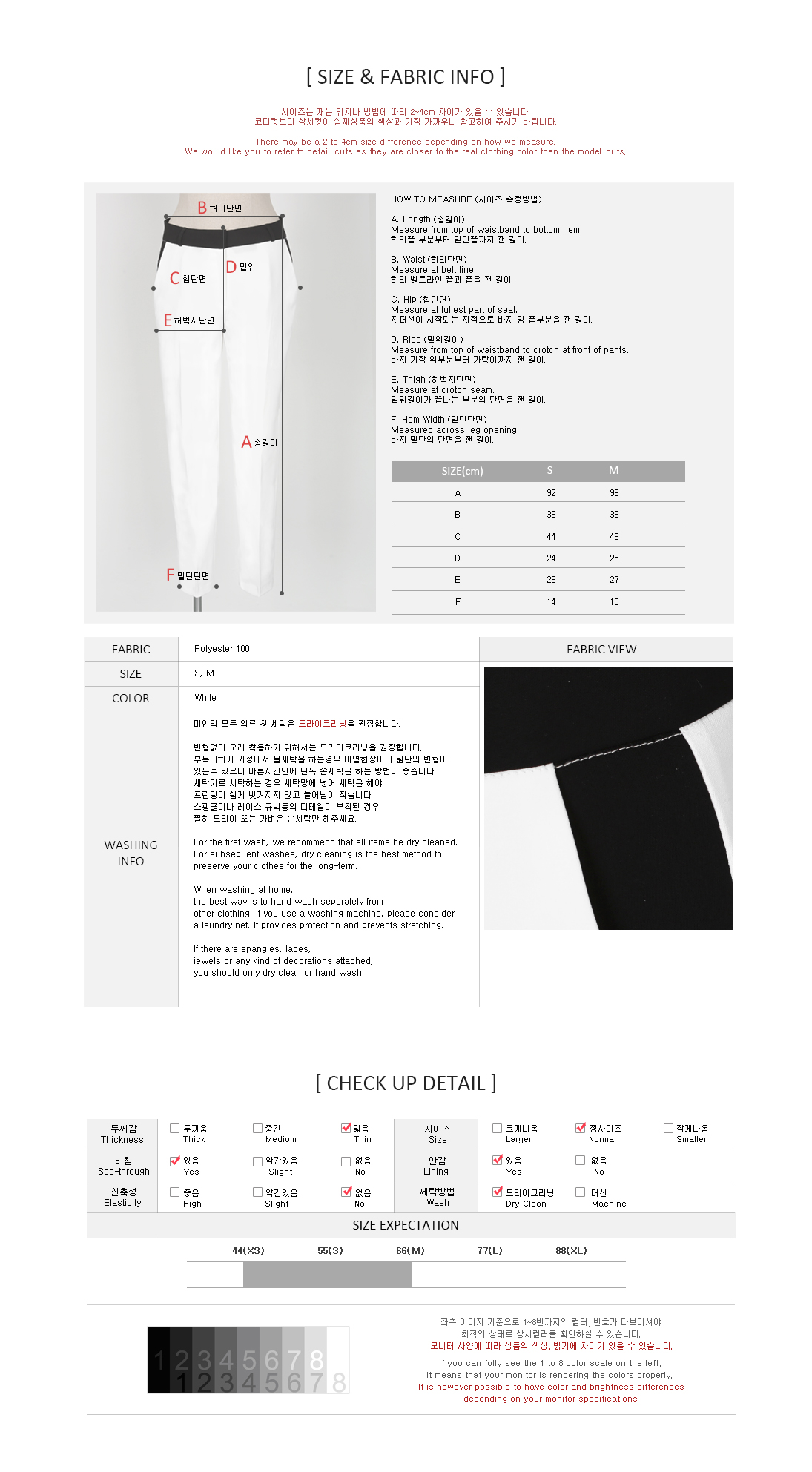 model Size