Description
Details
A classic cut to complete a stylish look.
Its clean cut and relaxed fit creates a pretty line that is also comfortable to wear.
Its length makes it a versatile piece to style with for various looks.
Pair this jacket with a belt to coordinate different styles.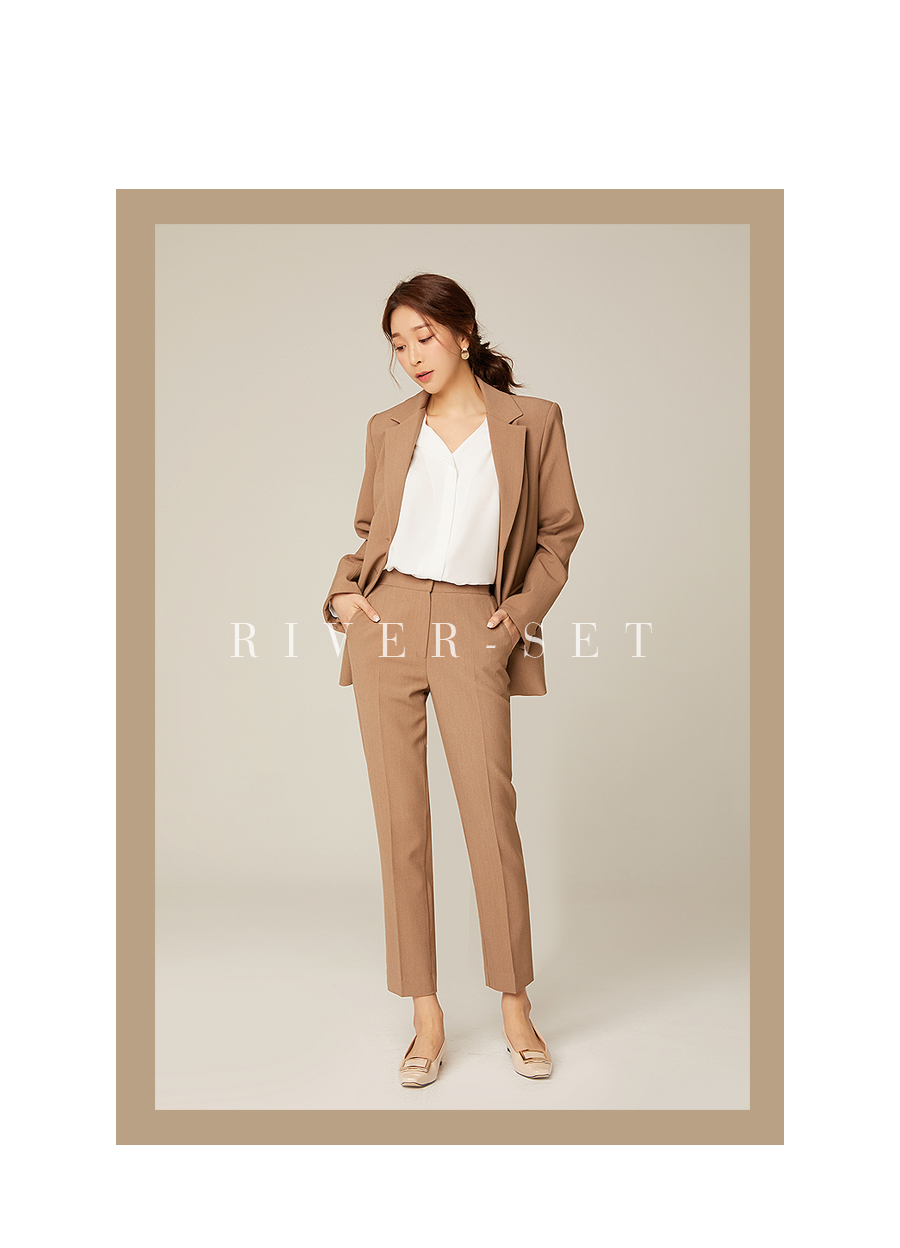 Captivating at first glance!
Good quality material and refined design – suitable for both the Spring and Summer weather.
Ideal for both daily and office looks!
Can be styled in various ways for different occasions!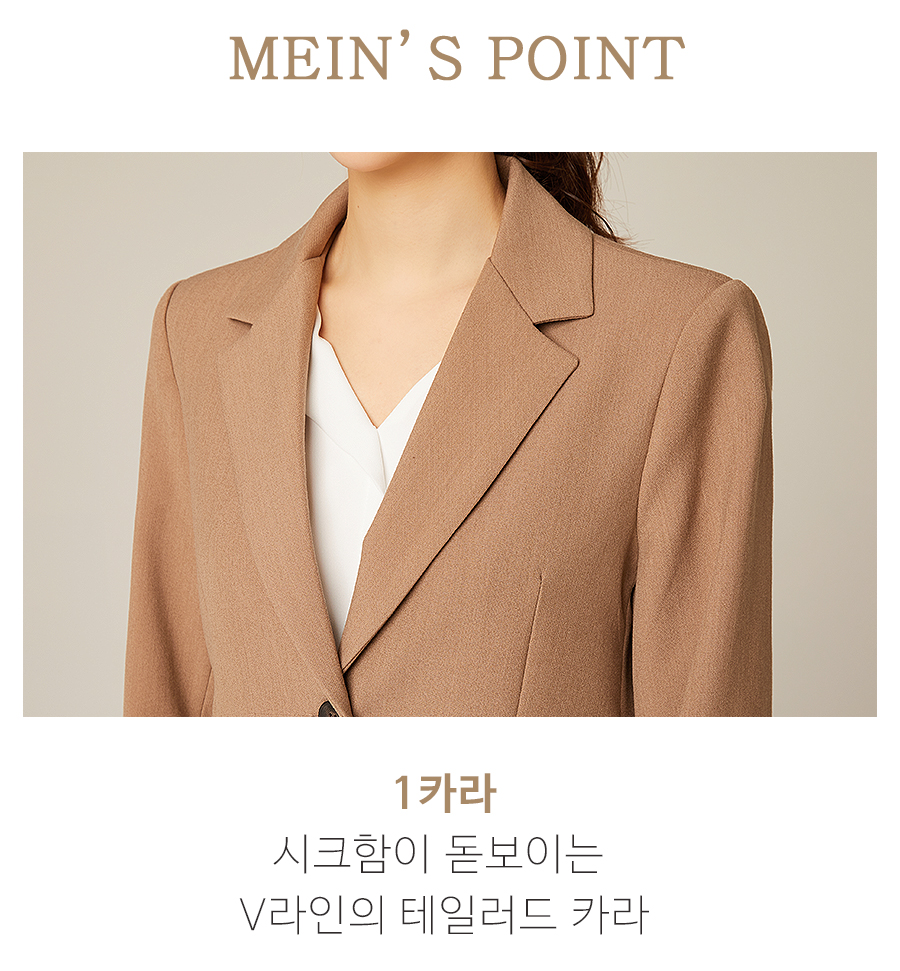 Chic style with V-neckline and tailored collar.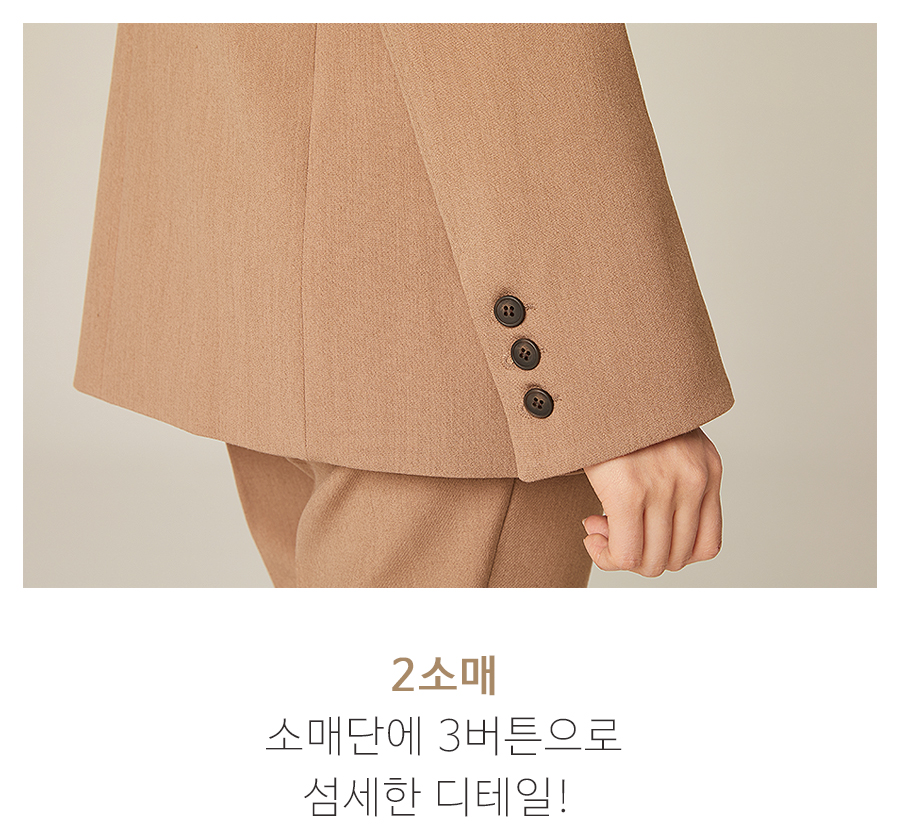 Sleeves lined with a 3-button detail for a refined look.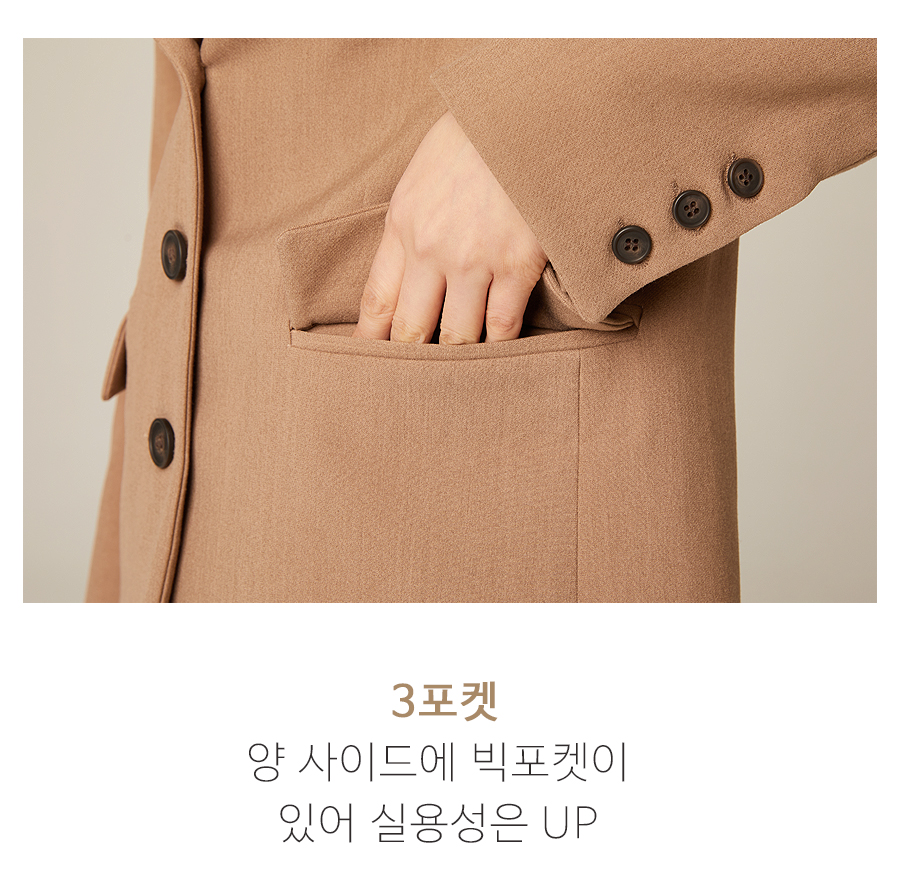 Large side pockets for functionality.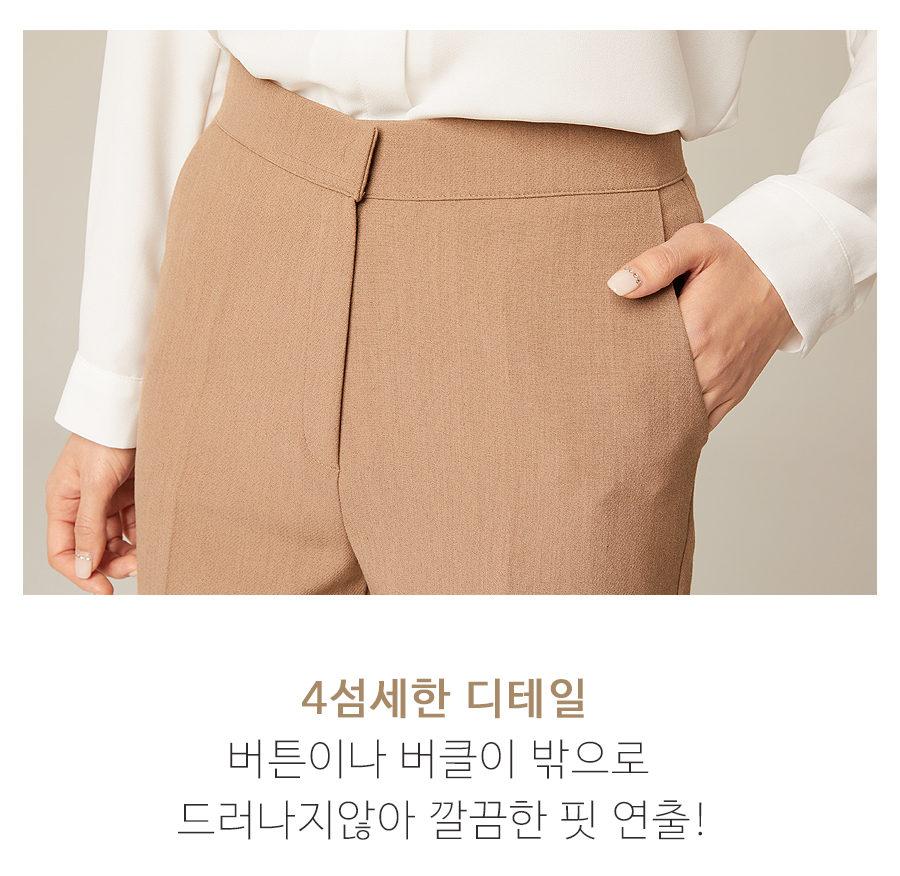 A clean finish with hidden button and buckle detail.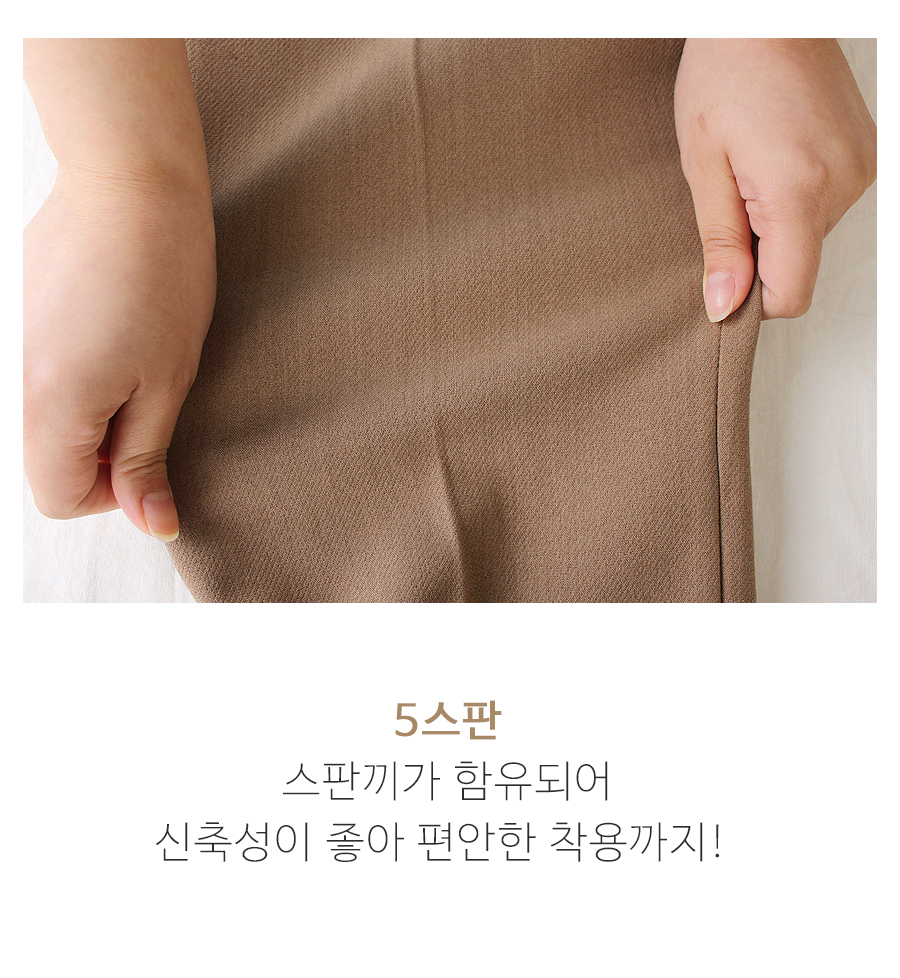 Slightly stretchable material makes a comfortable fit.
Daily Casual - Layer the jacket over a basic T-shirt and pair it with a pair of denim jeans for a daily look.
Chic Office - Wear the jacket and slacks set with a blouse to create a smart and chic office look.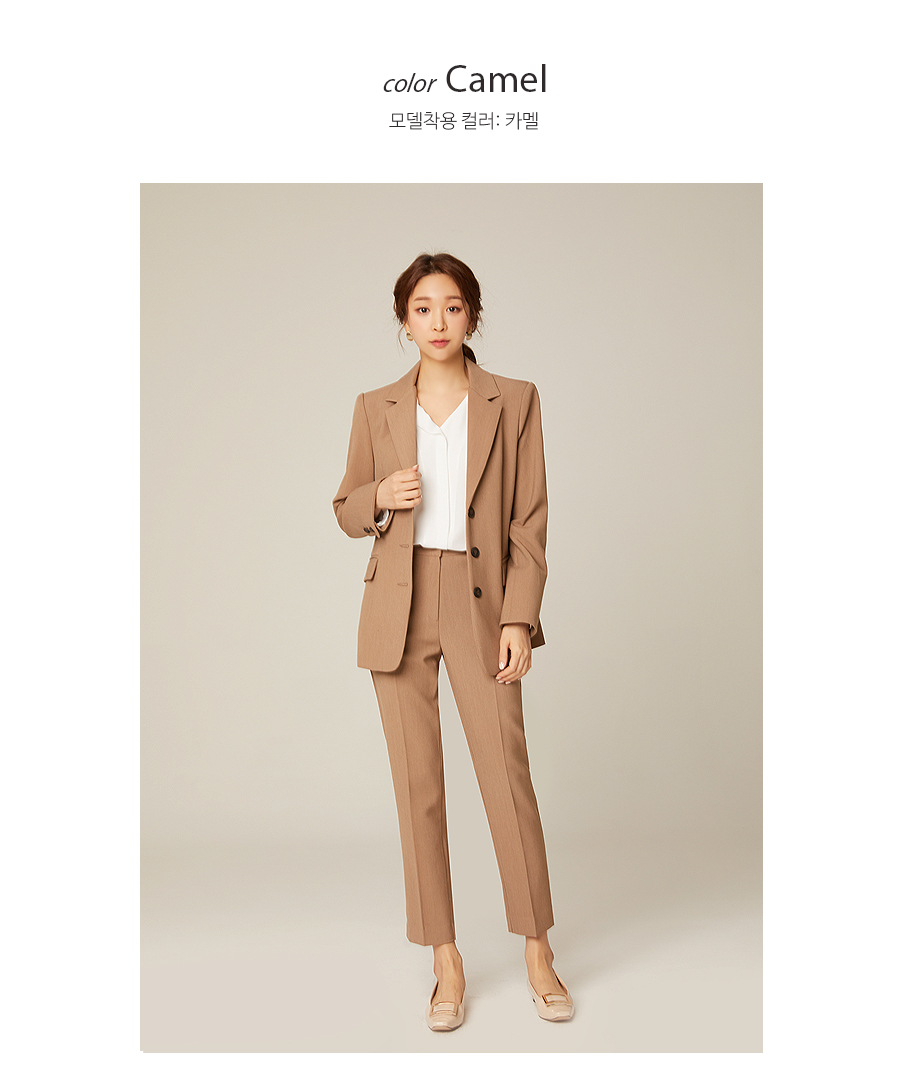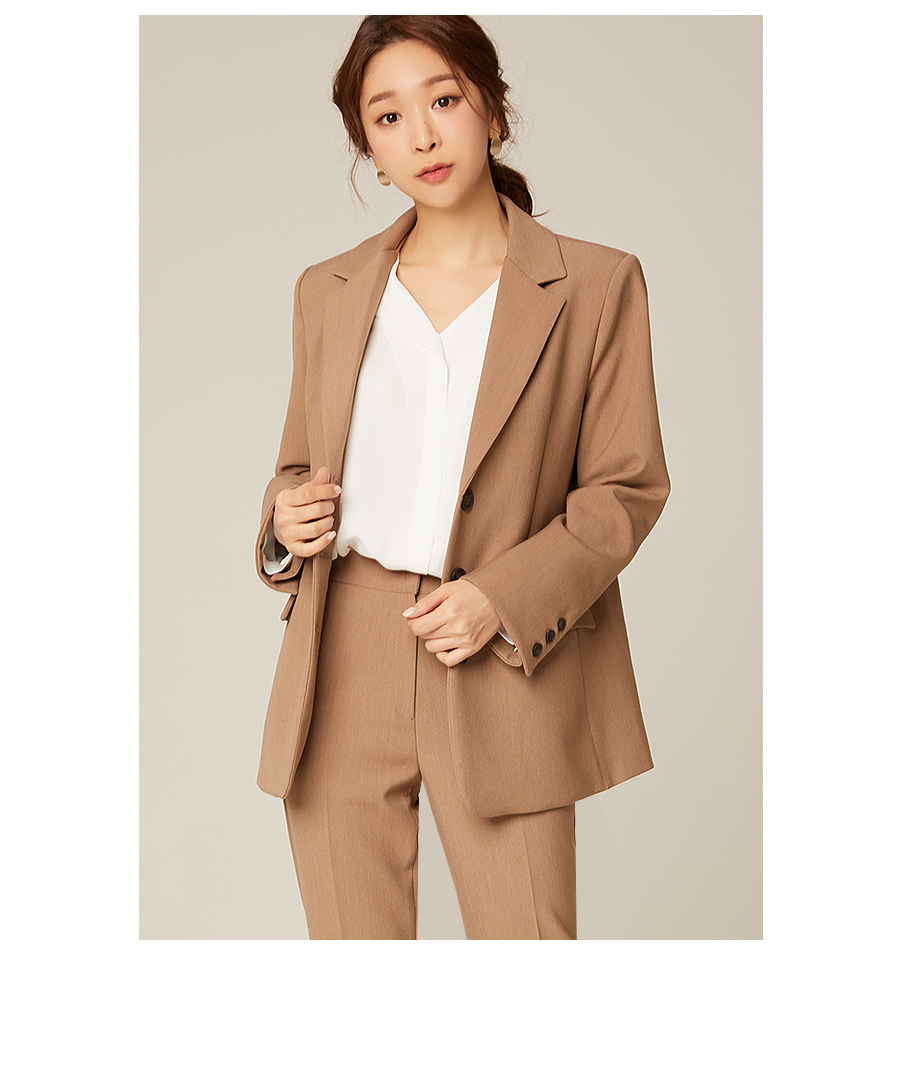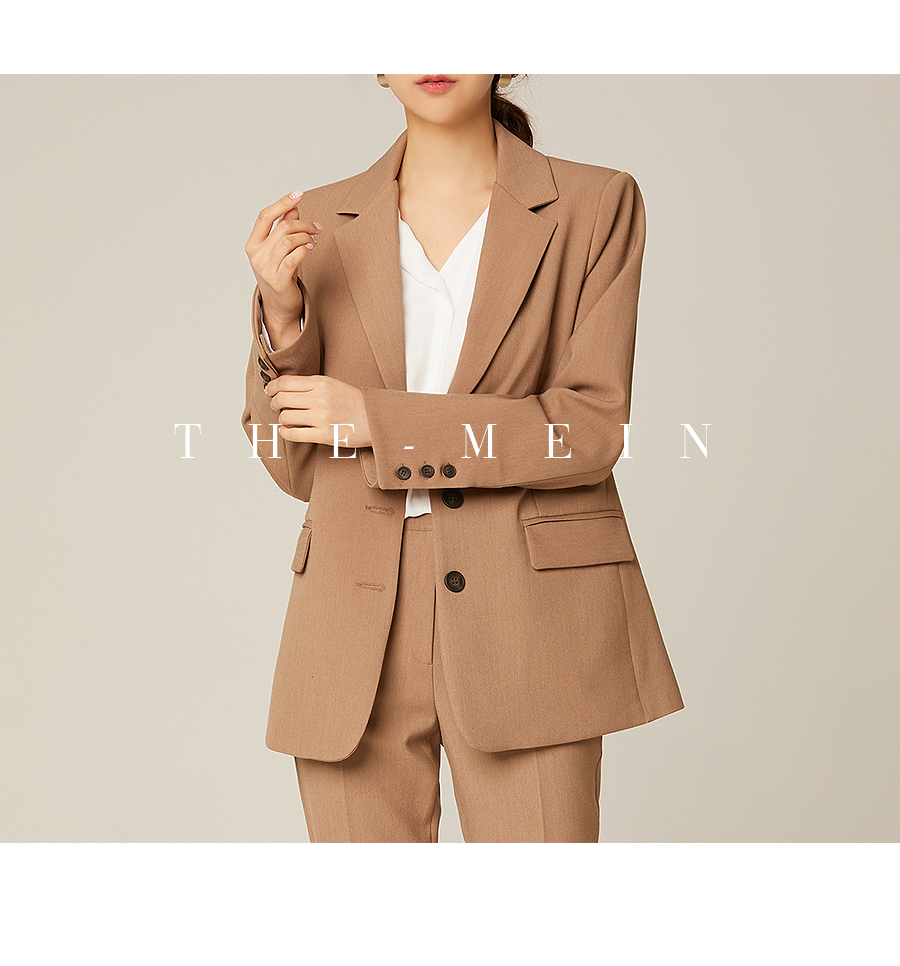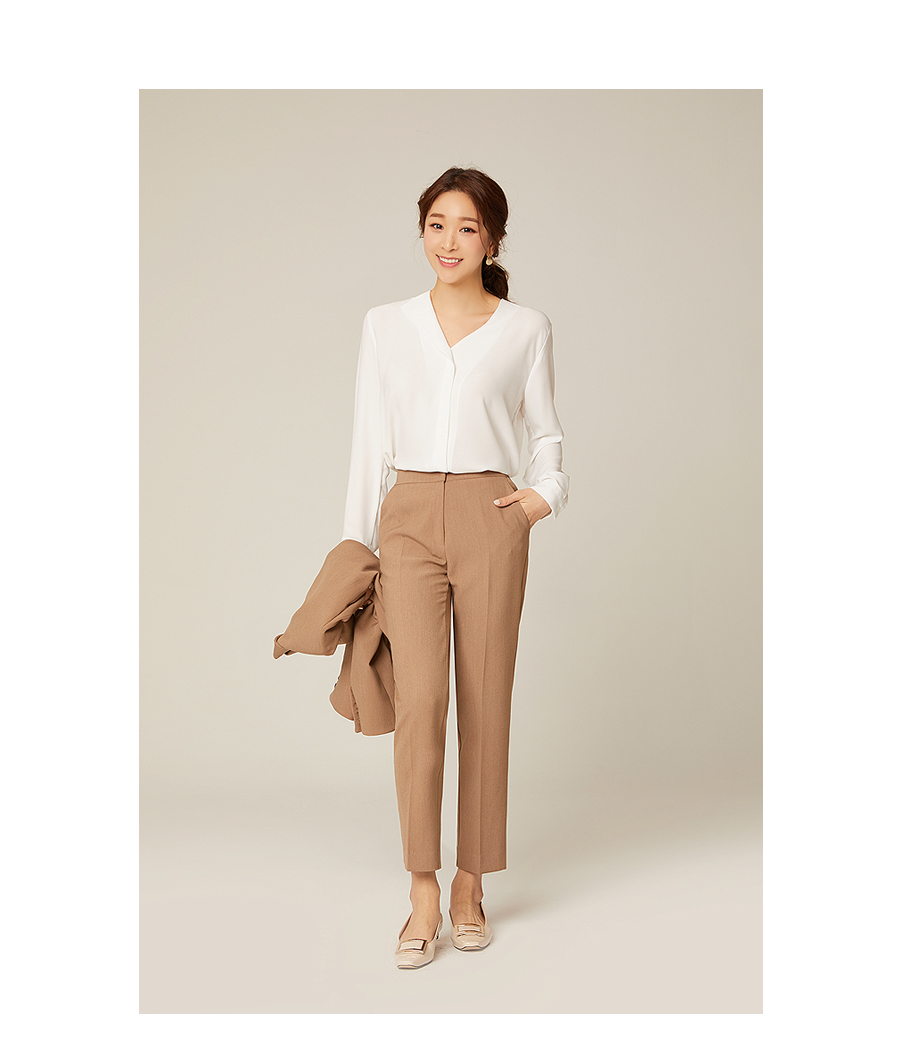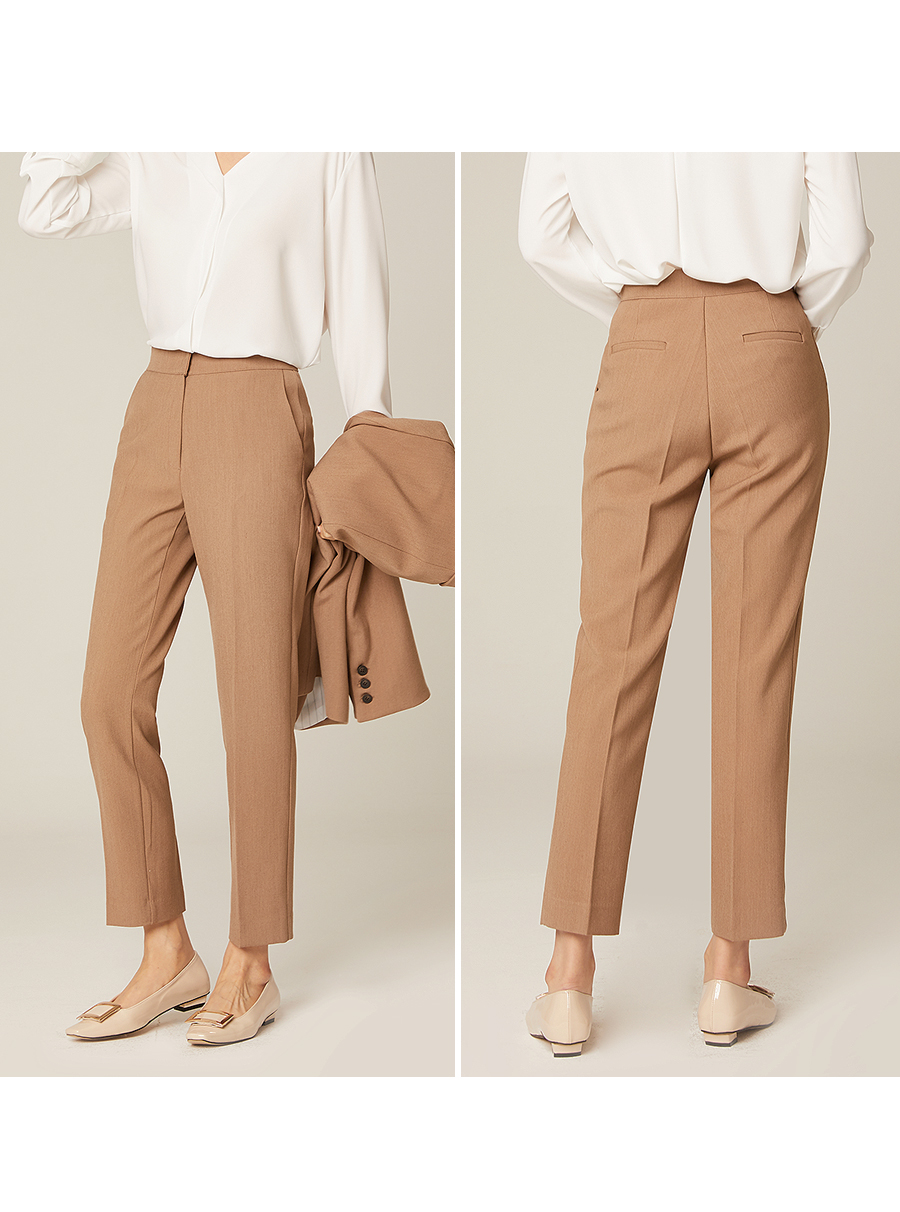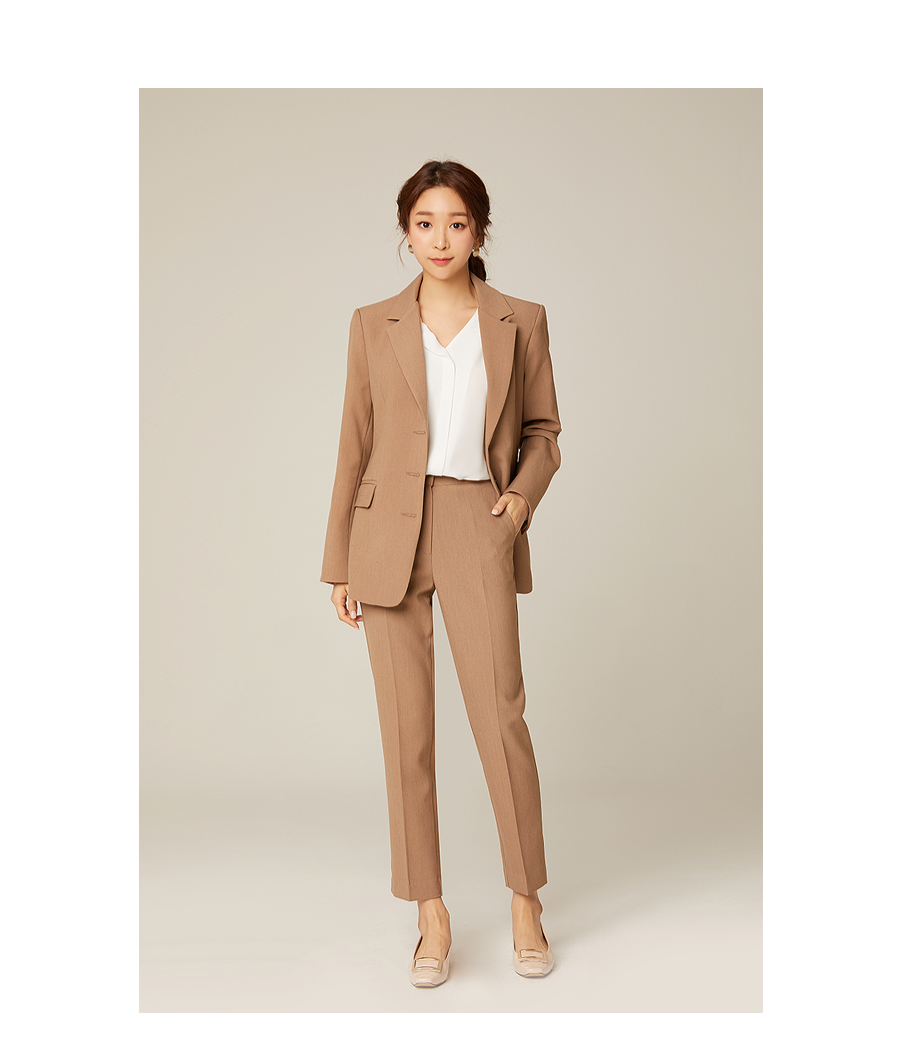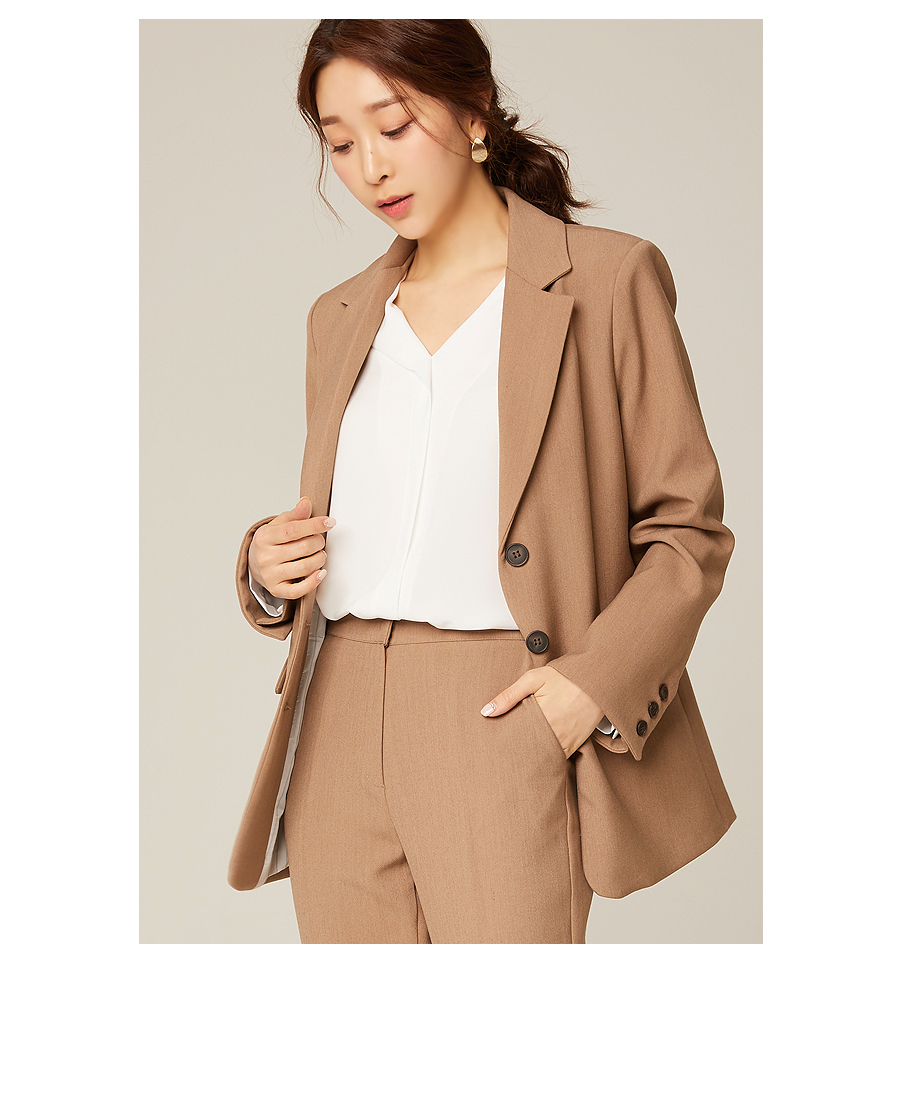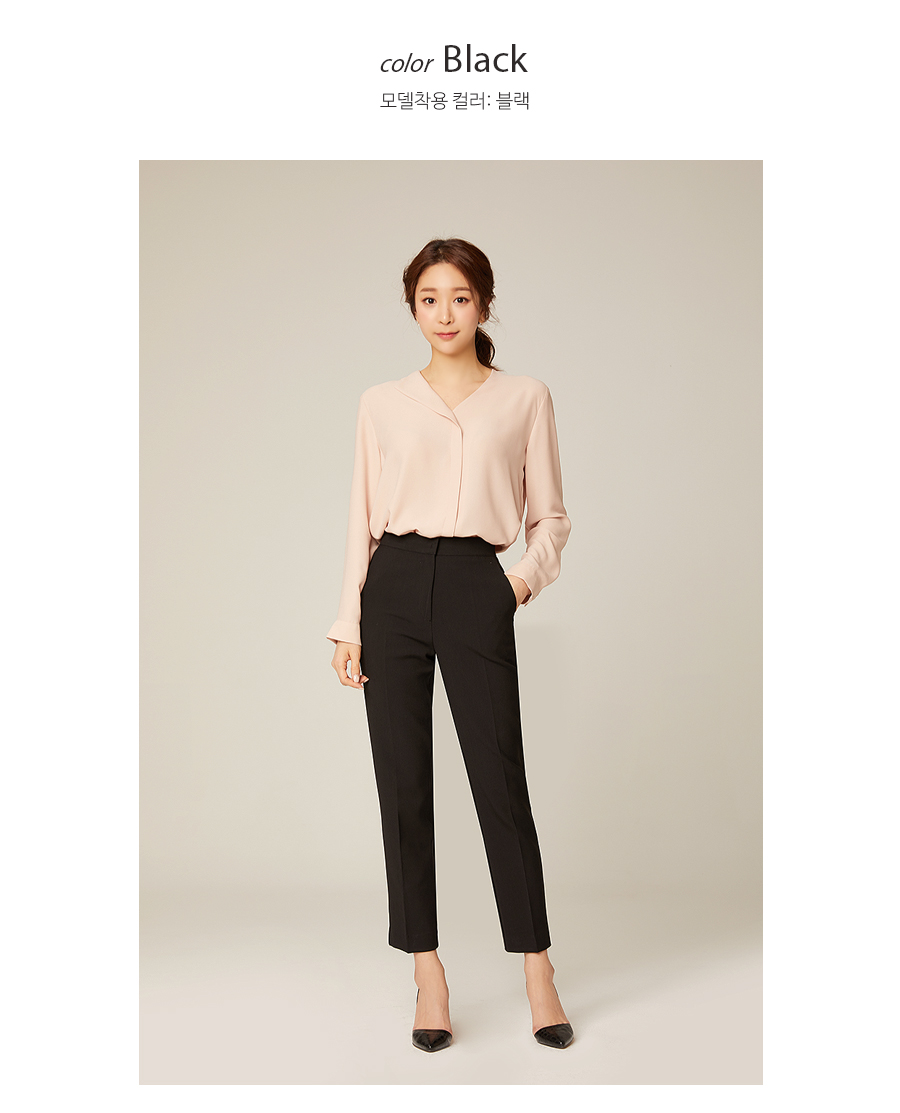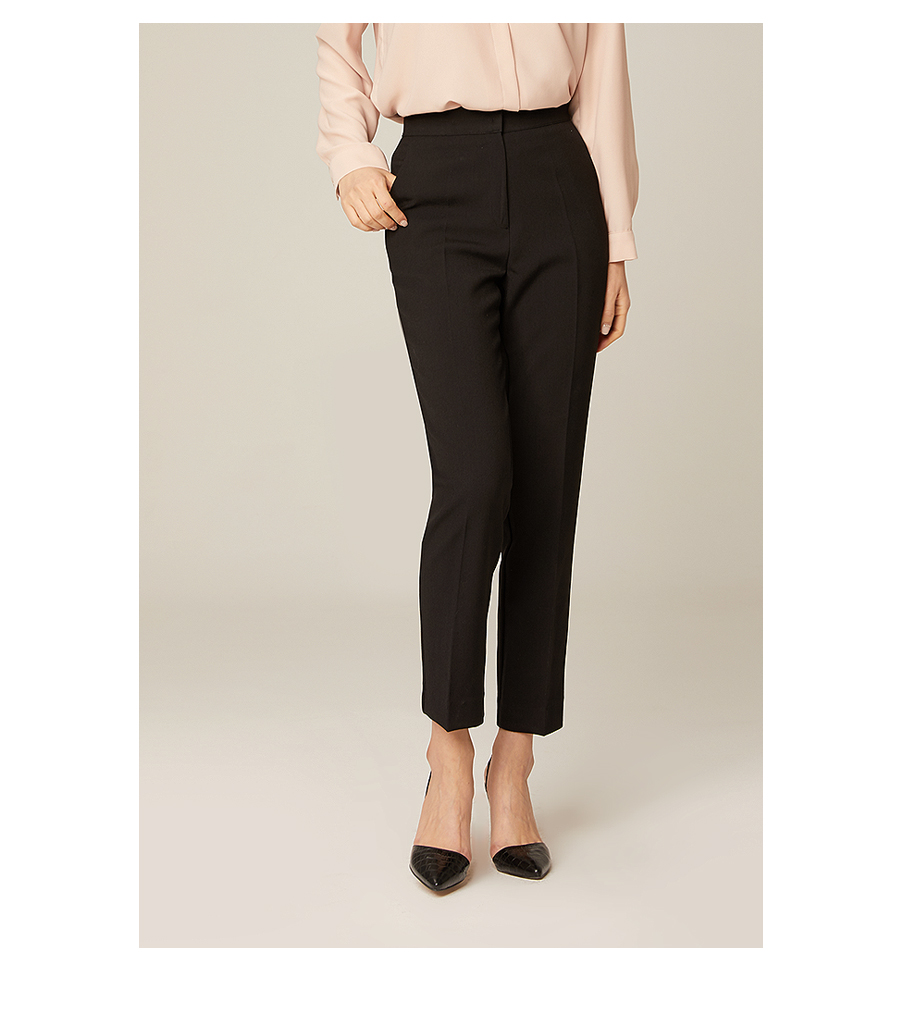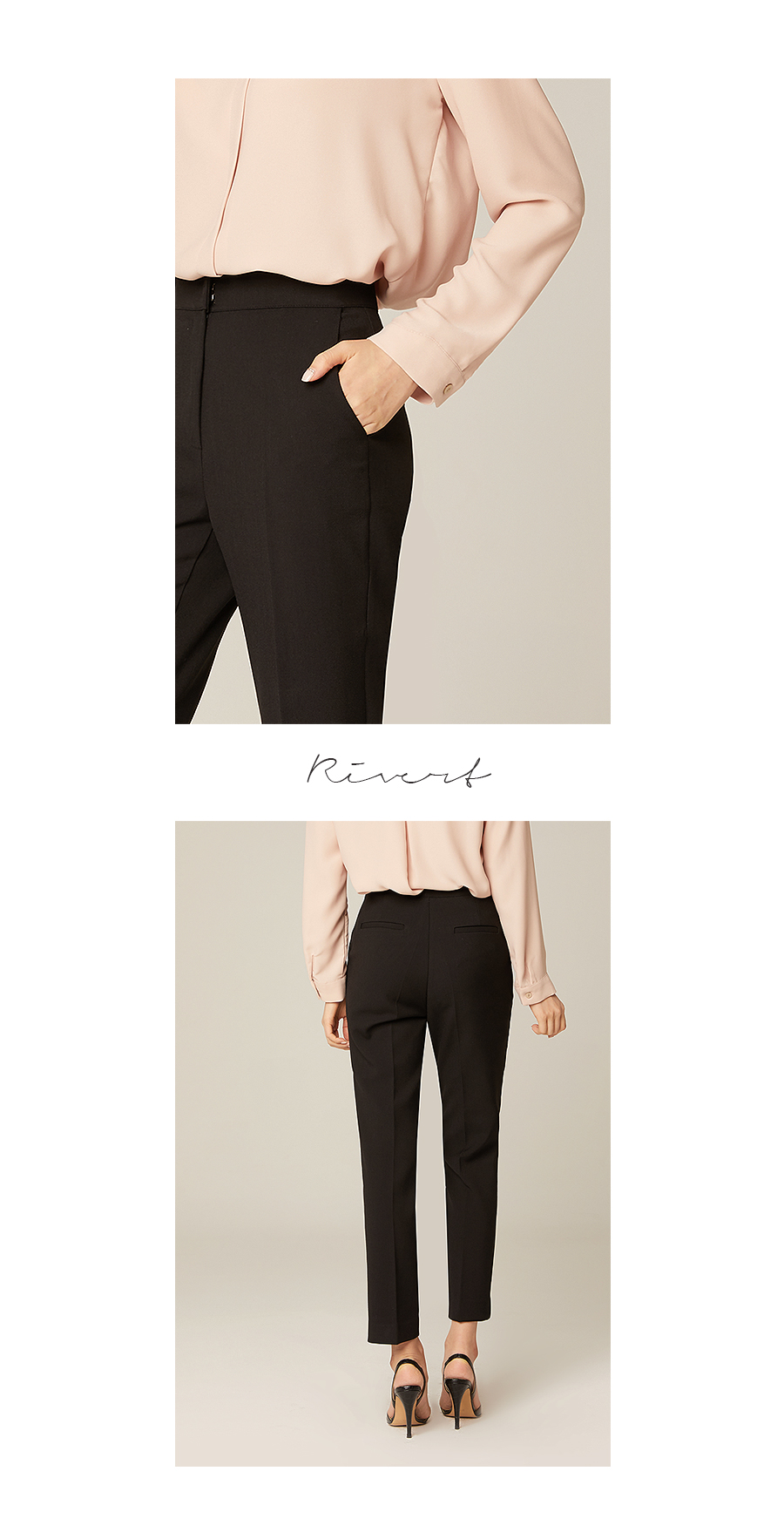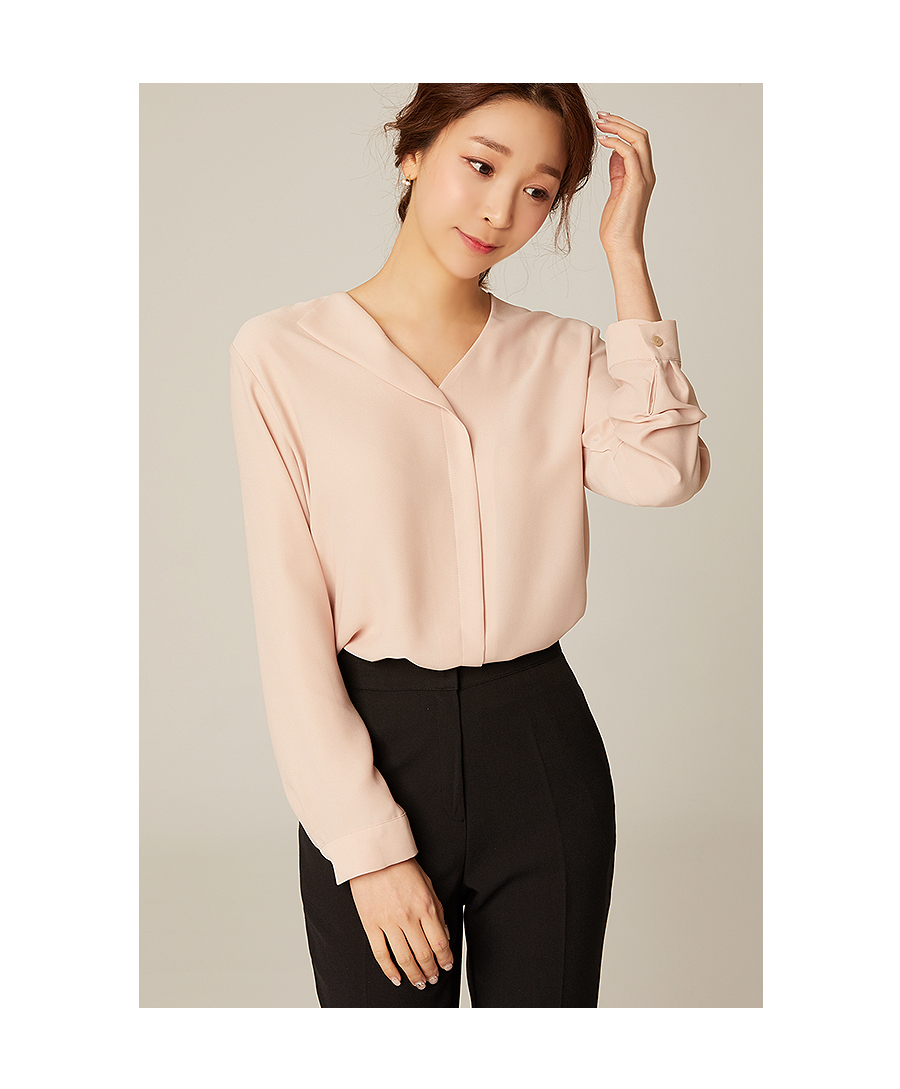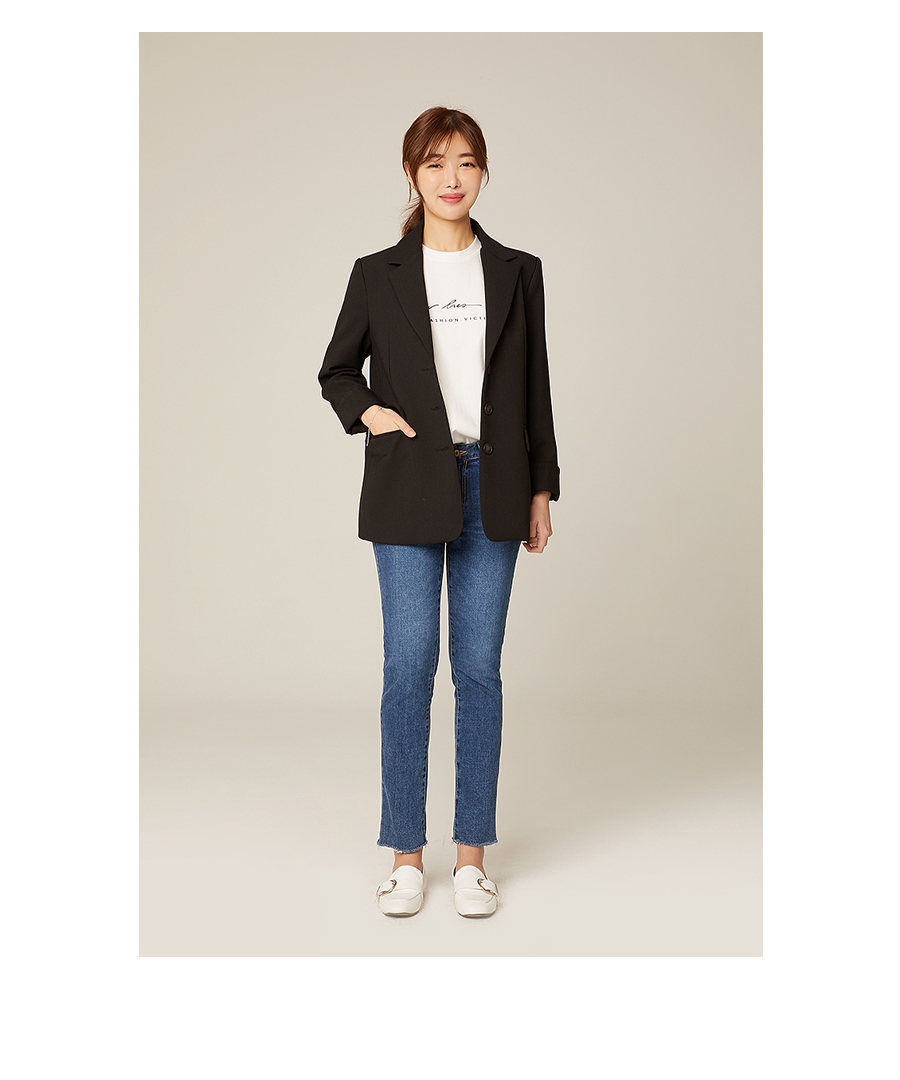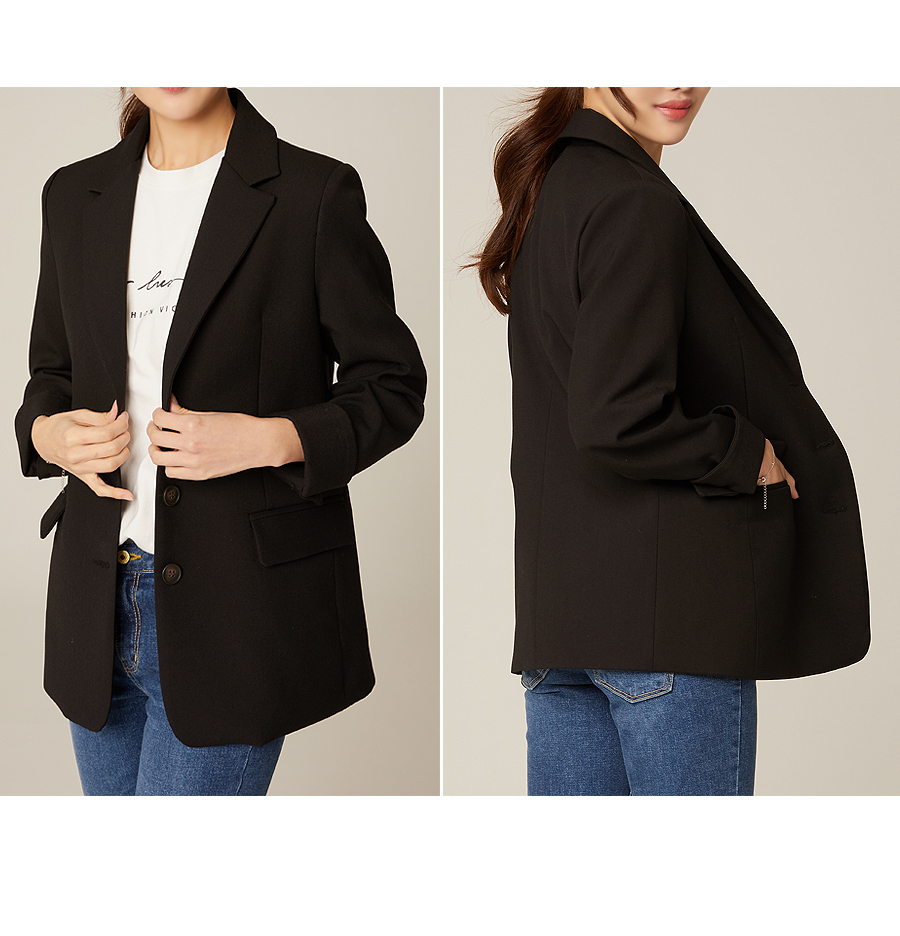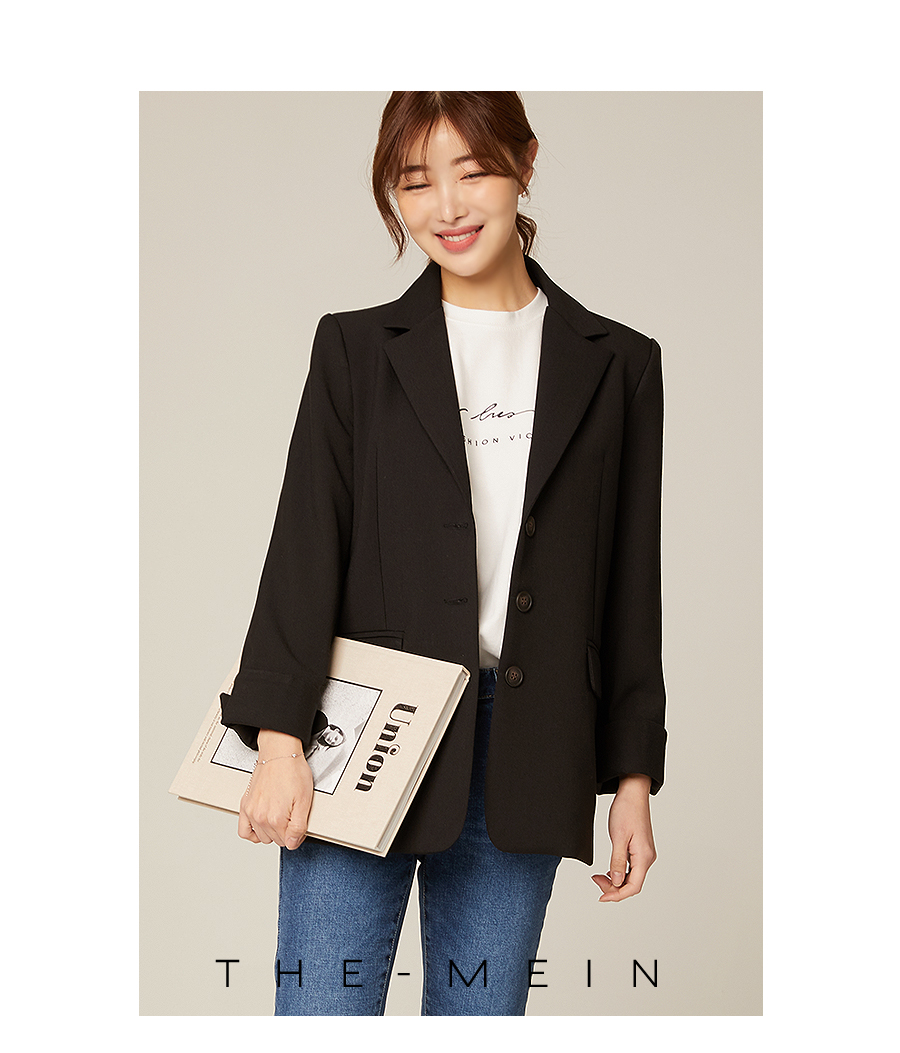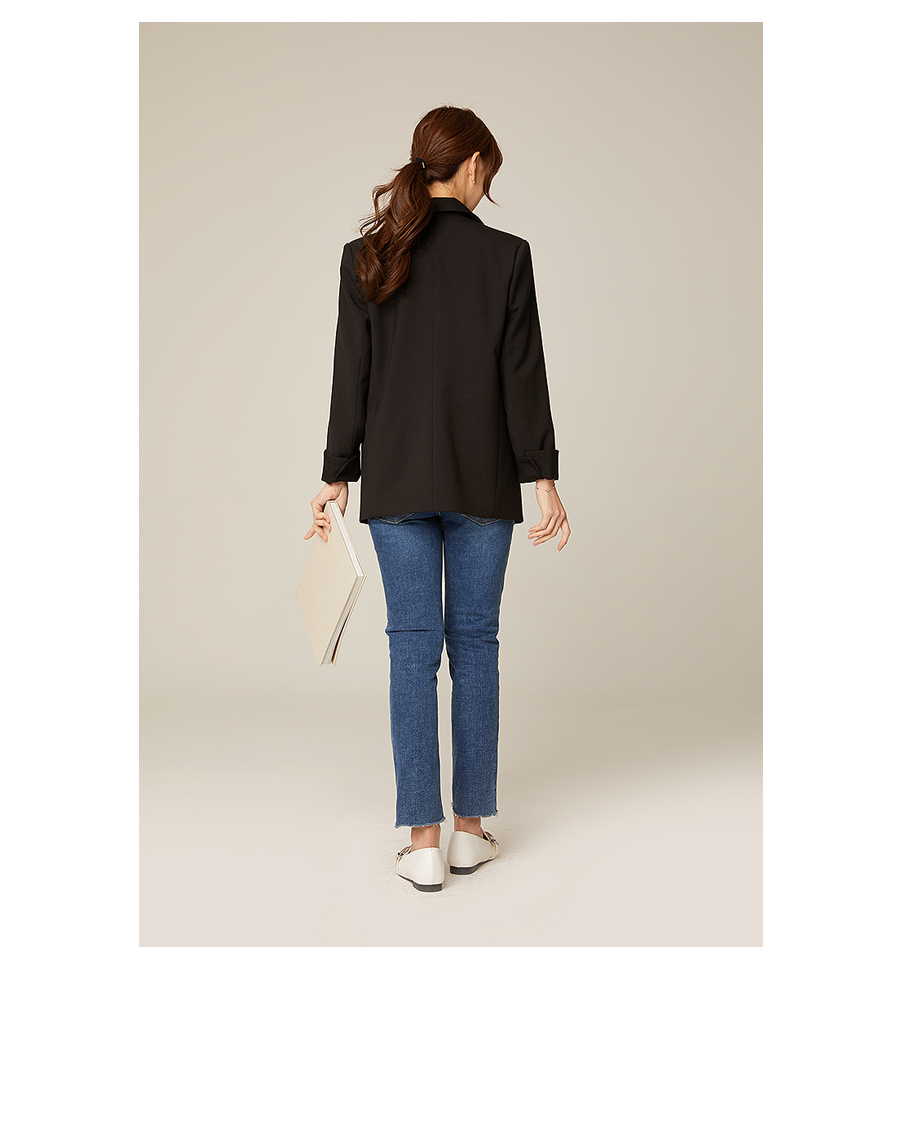 Detailed Info
The color of the product in the model photoshoot may differ due to studio lighting, please refer to the pictures below for more accurate color choices.


Neckline has a clean finish.
Long sleeves create a delicate touch.
Button details in the same color as the jacket creates a seamless look.

Concealed buckle detail at the waist.
Back pockets have a clean finish for smooth hipline.
Neat and clean pocket line helps to create a slim fit on the side profile.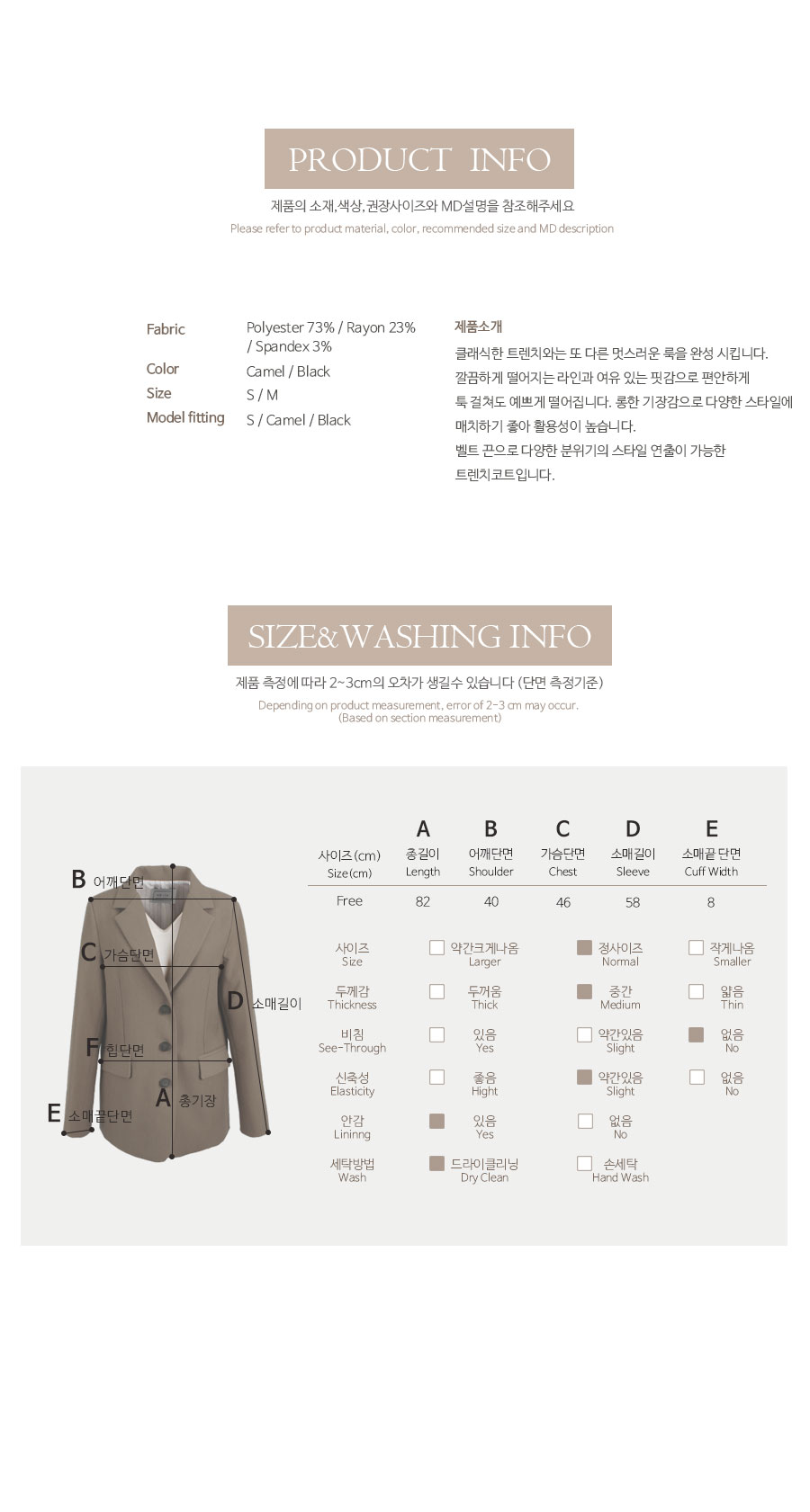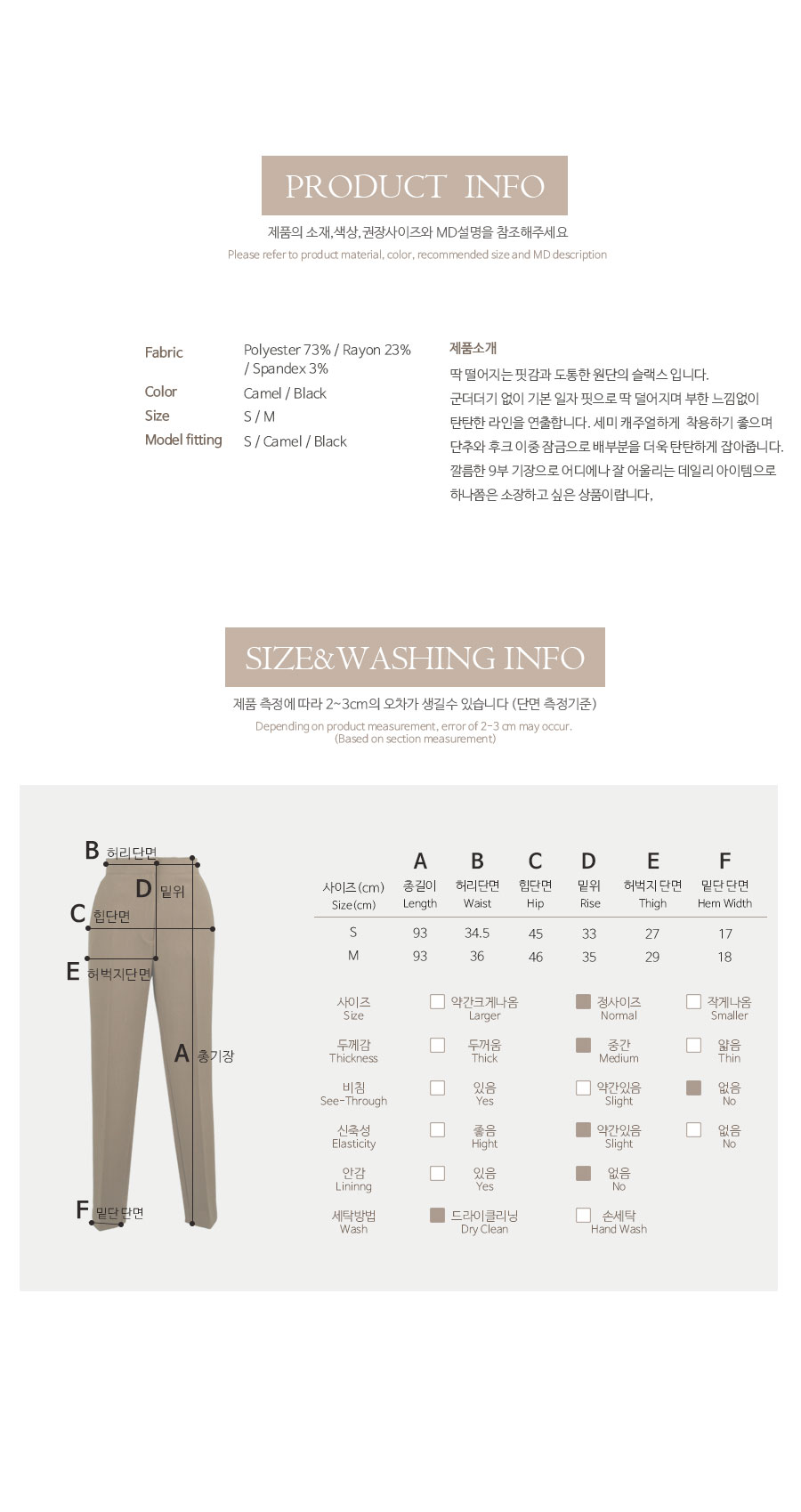 model Size