Description
Details

단아한 느낌의 슬리브리스 투피스 소개할게요.
허리벨트 장식으로 허리라인을 돋보이게 하는 스타일이에요.
상의는 큐브포켓장식이 더해진
베이직한 디자인의 슬리브리스에요.
후면의 콘솔지퍼로 오픈클로징 가능한 고급스러운 라인이에요.
H라인 기본 스커트와 함께 구성되어
다른 코디와 활용하기에도 그만이에요.
정장보다는 가볍게 연출 가능하기때문에
활용도가 높은 제품이에요.
네이비와 베이지 2컬러로 준비했으니 선택해주세요.
*
An elegant two-piece top and skirt set.
A matching belt that flatters the waistline.
The sleeveless top is designed with two cube pockets,
with a closing zipper at the back to create a luxurious look.
The skirt is made in a H-line design that is simple
and easy for movement yet flattering on the bodyline.
Available in Navy and Beige.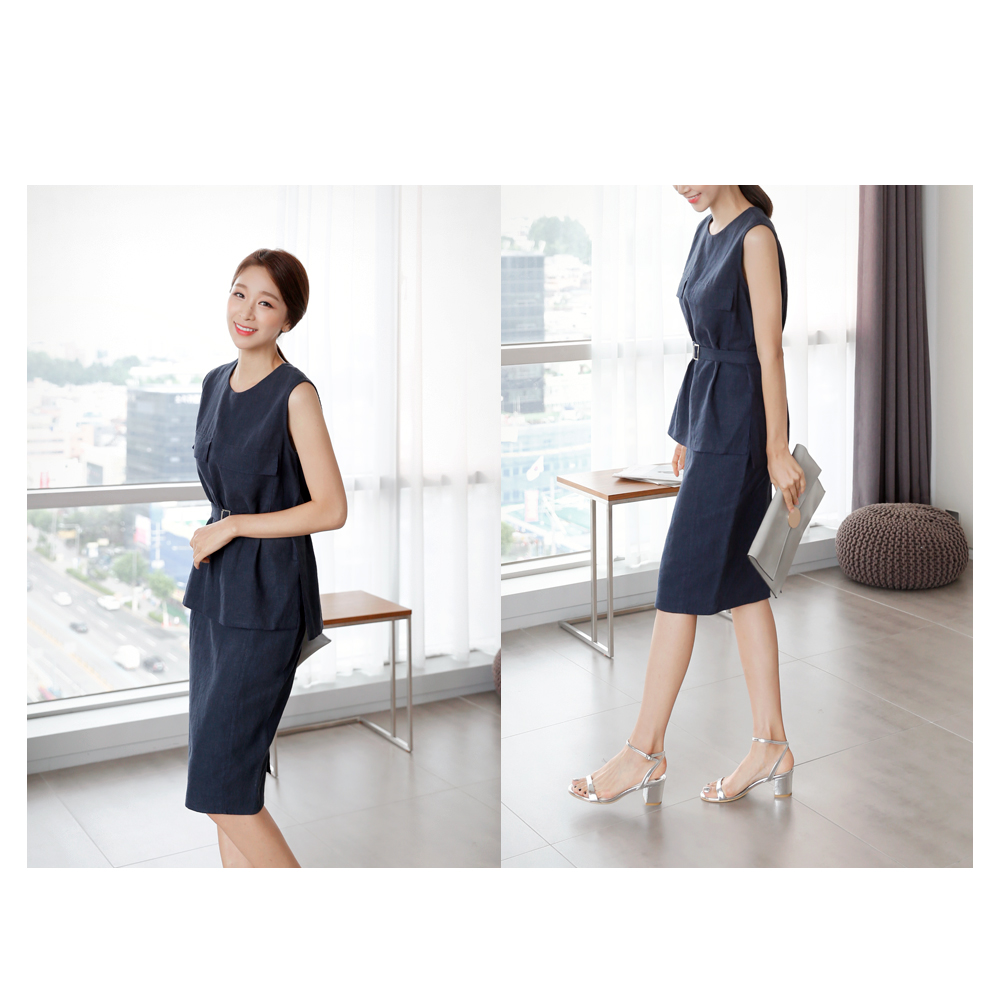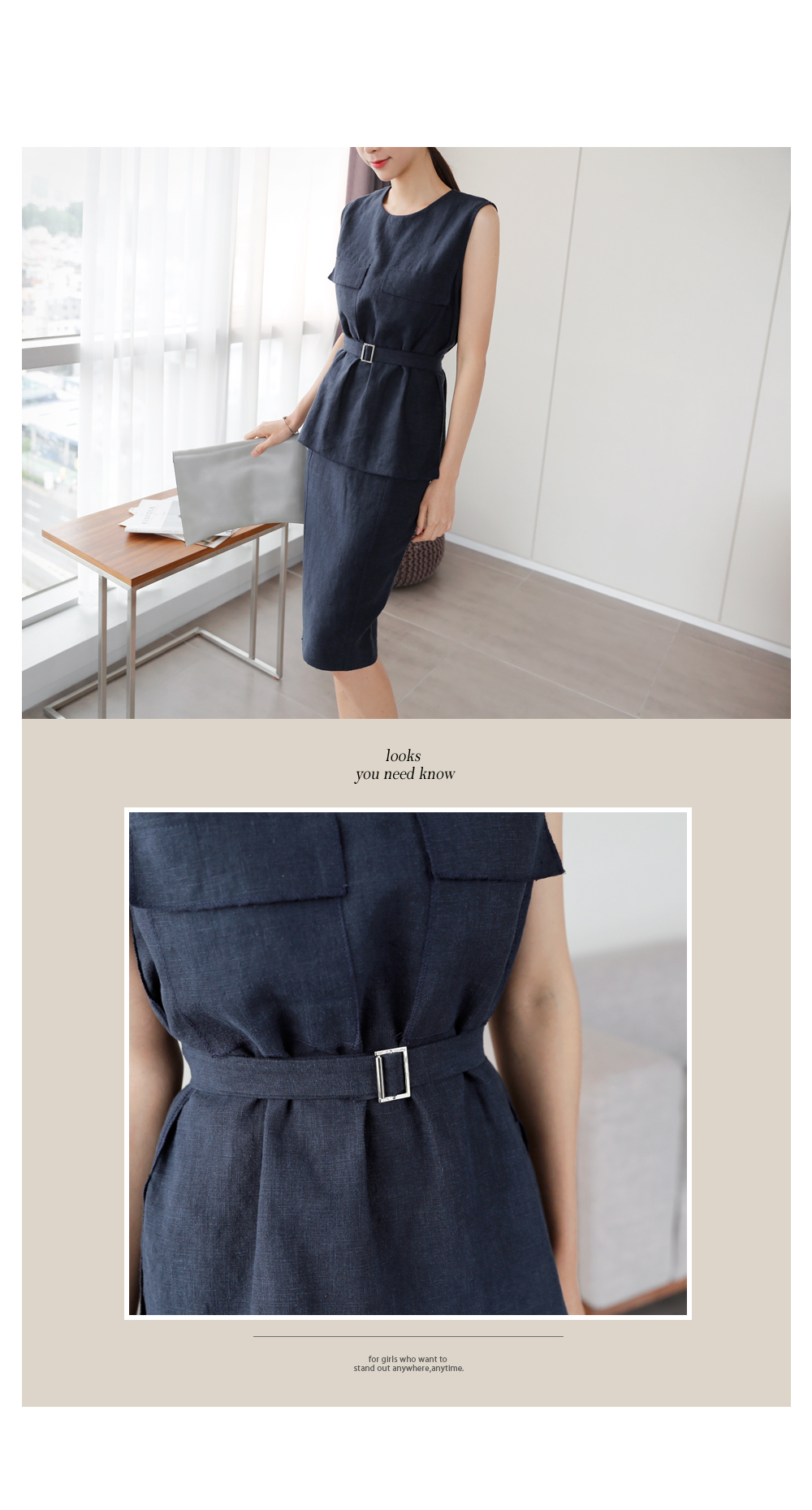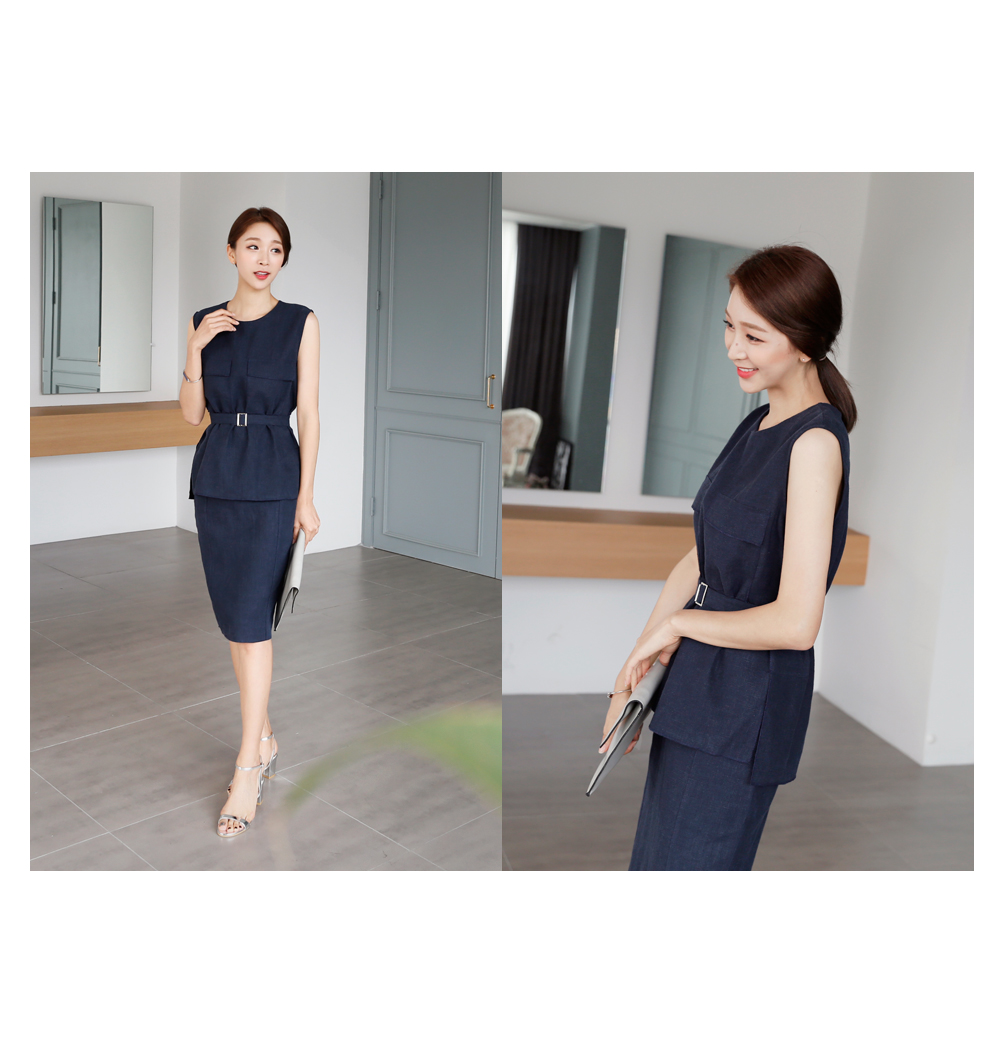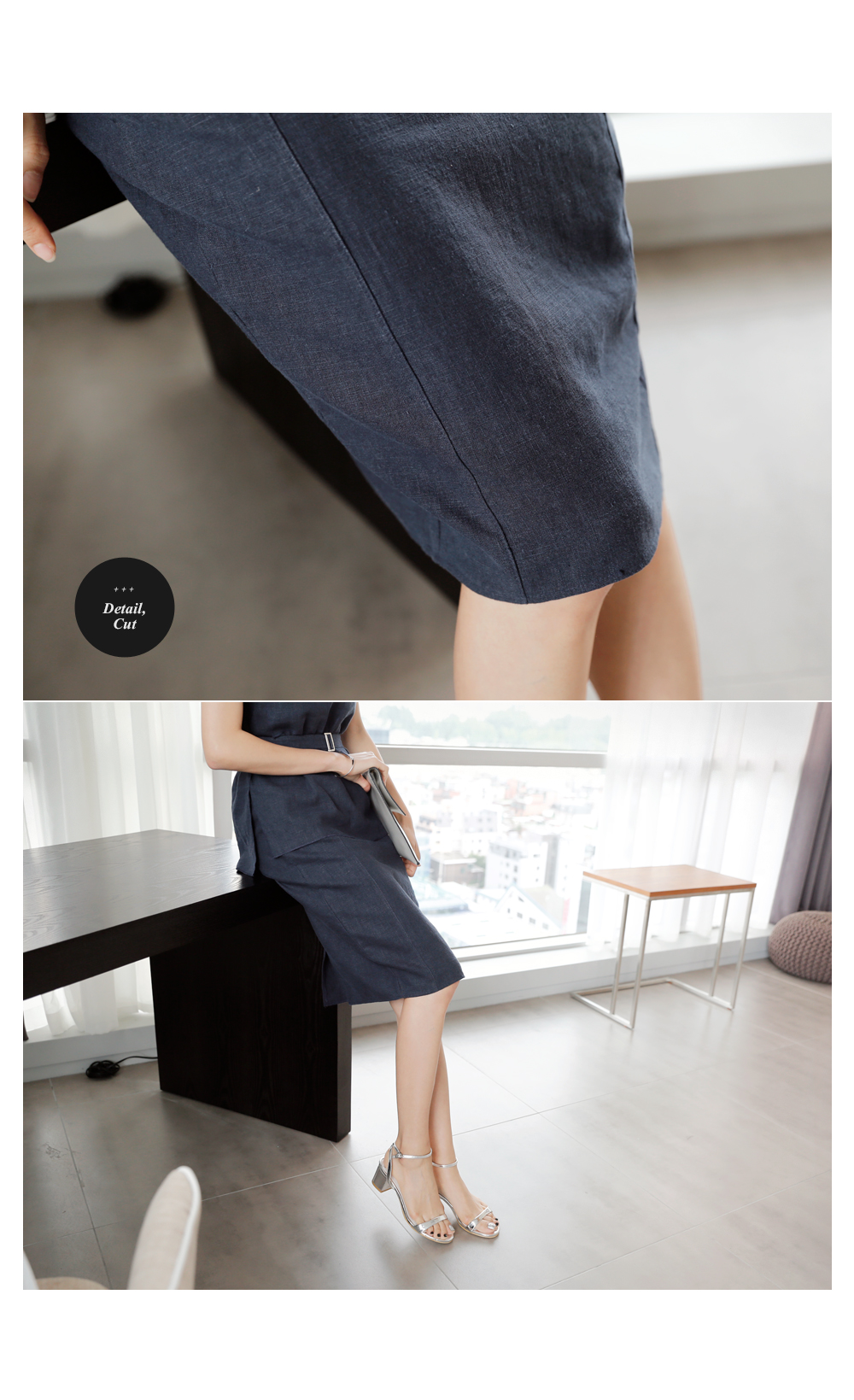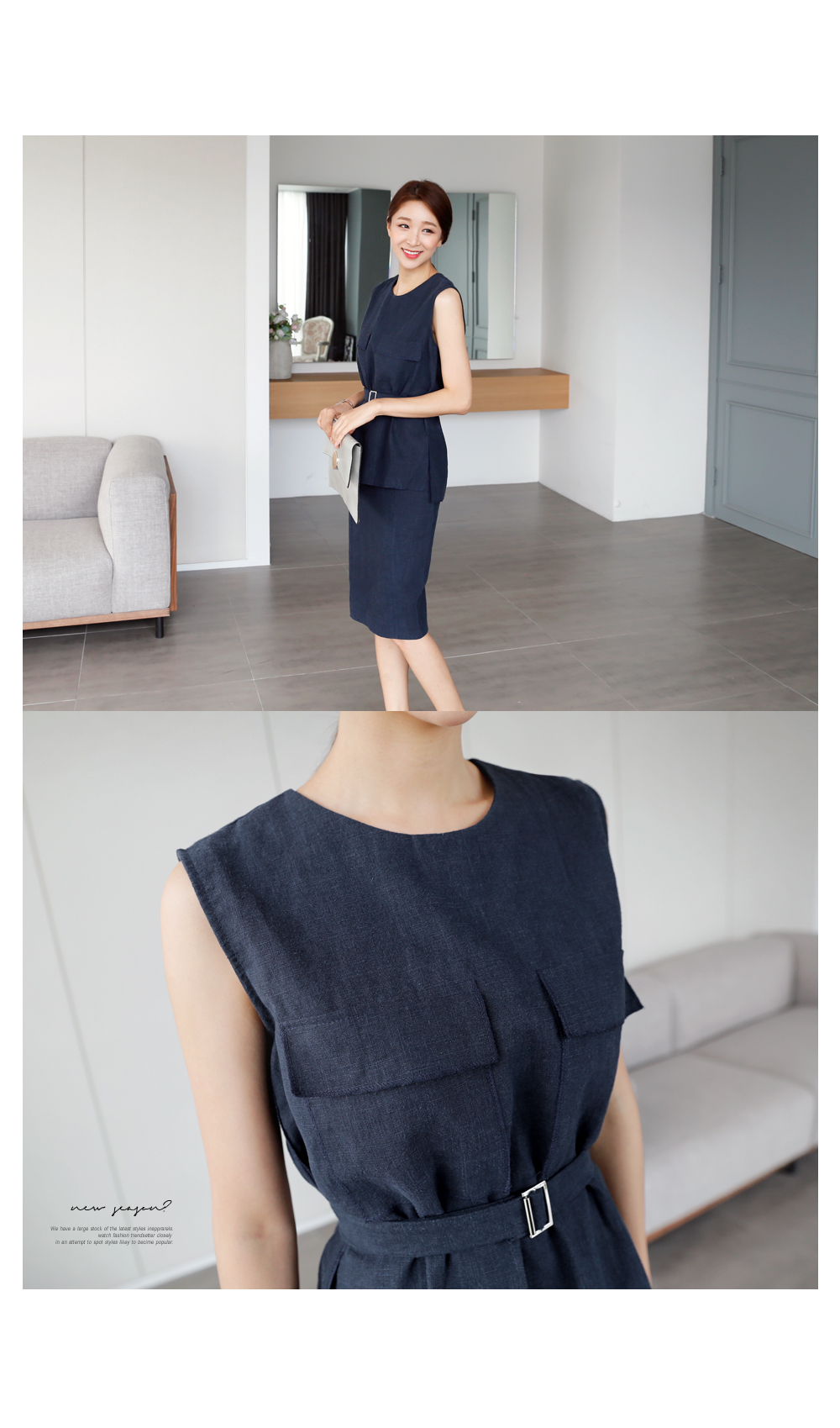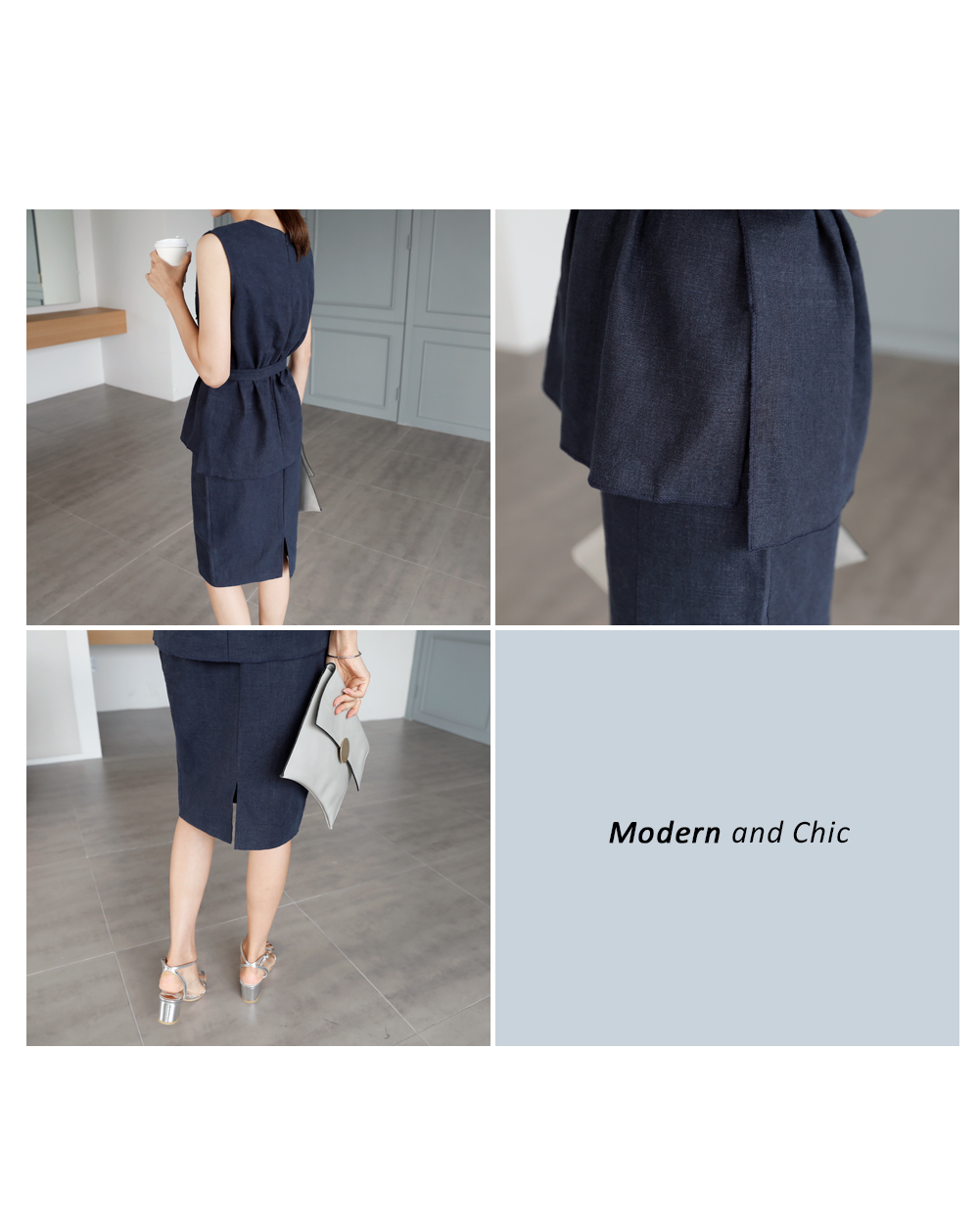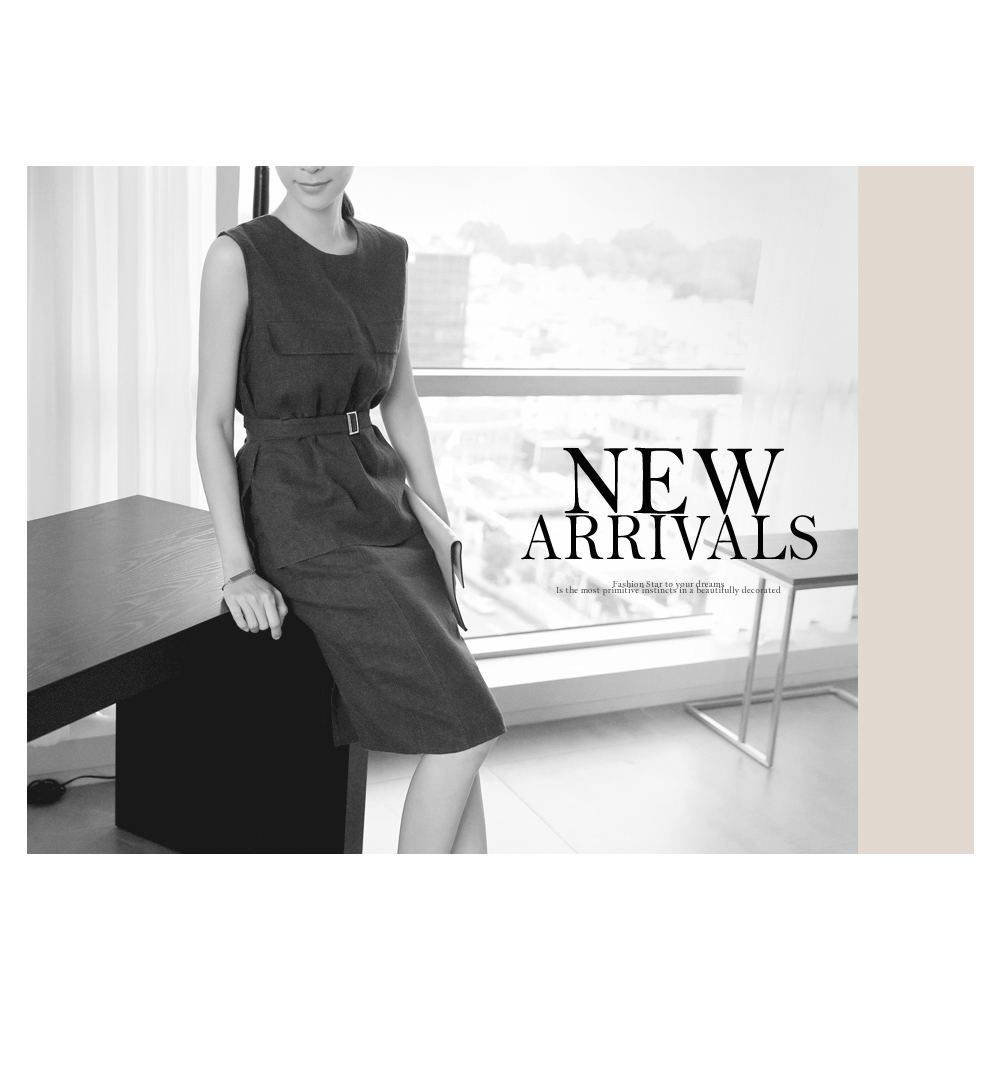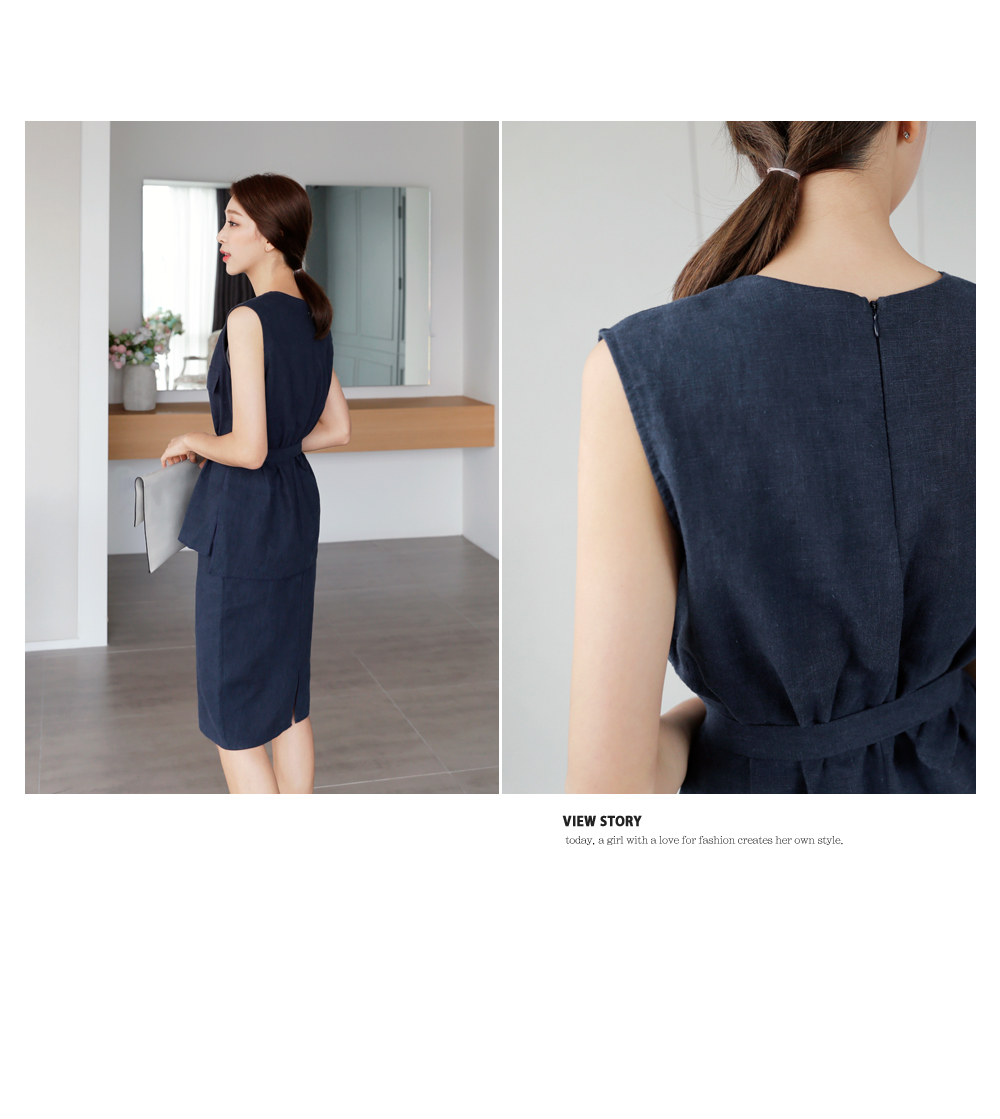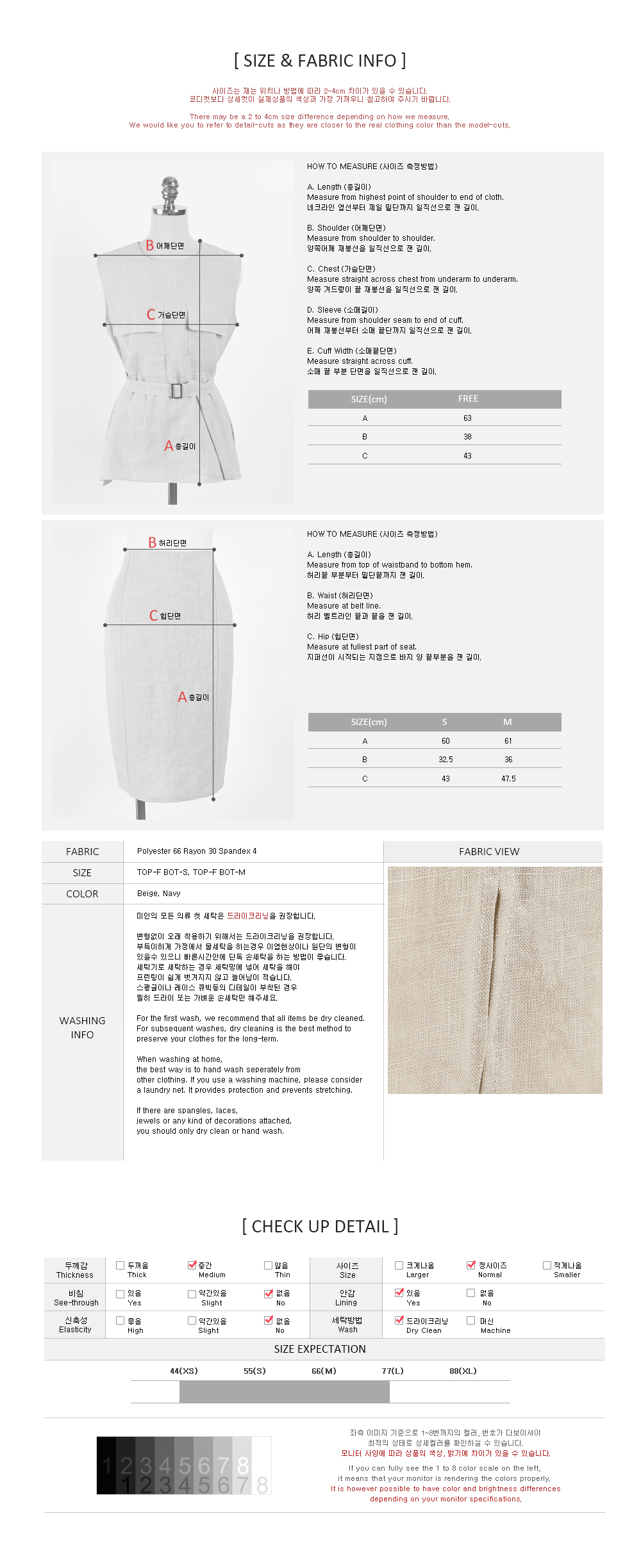 Detailed Info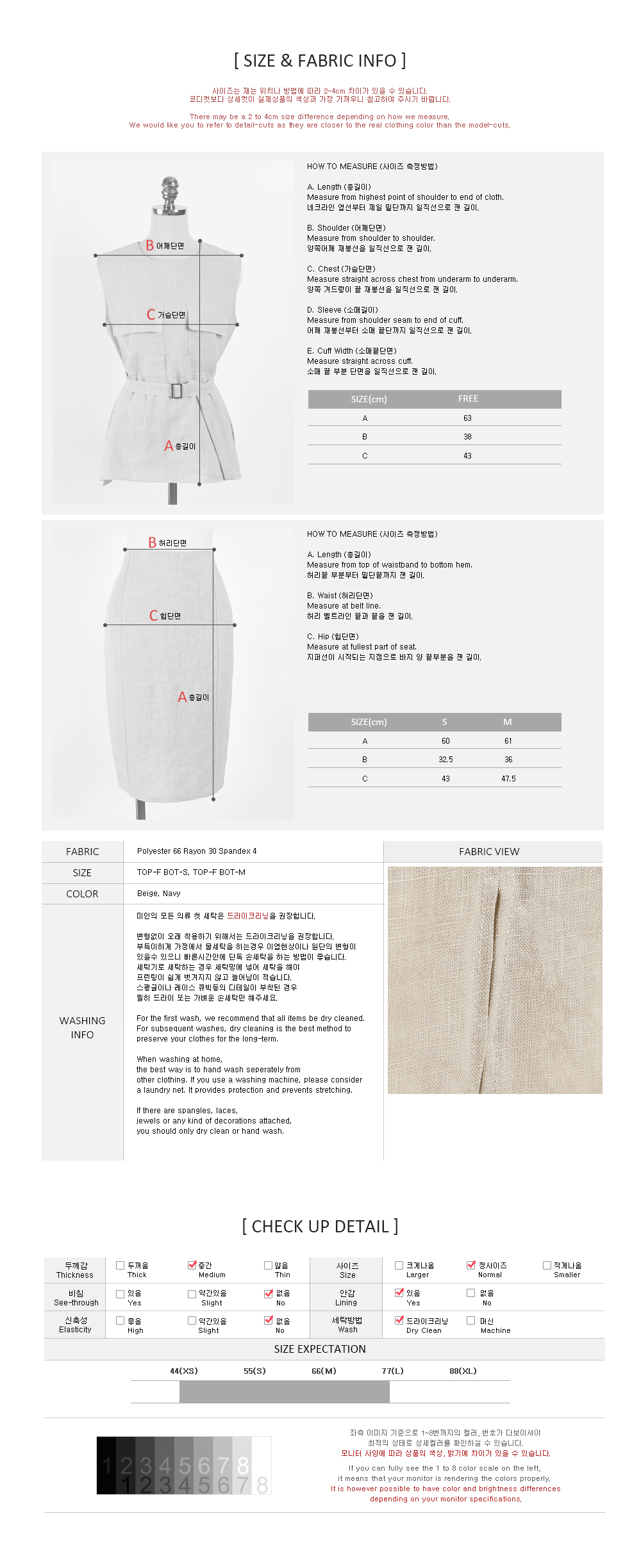 model Size