Description
Details

*
This pair of wide straight-fit pants, made from a lightweight and flowy material that creates
a soft and delicate touch, covers and accentuates the leg line.
Available in Free Size with an elastic waistband and ribbon details for comfortable wear and personal styling.
Available in Ivory, Black and Beige (note that the Ivory and Beige appear slightly sheer).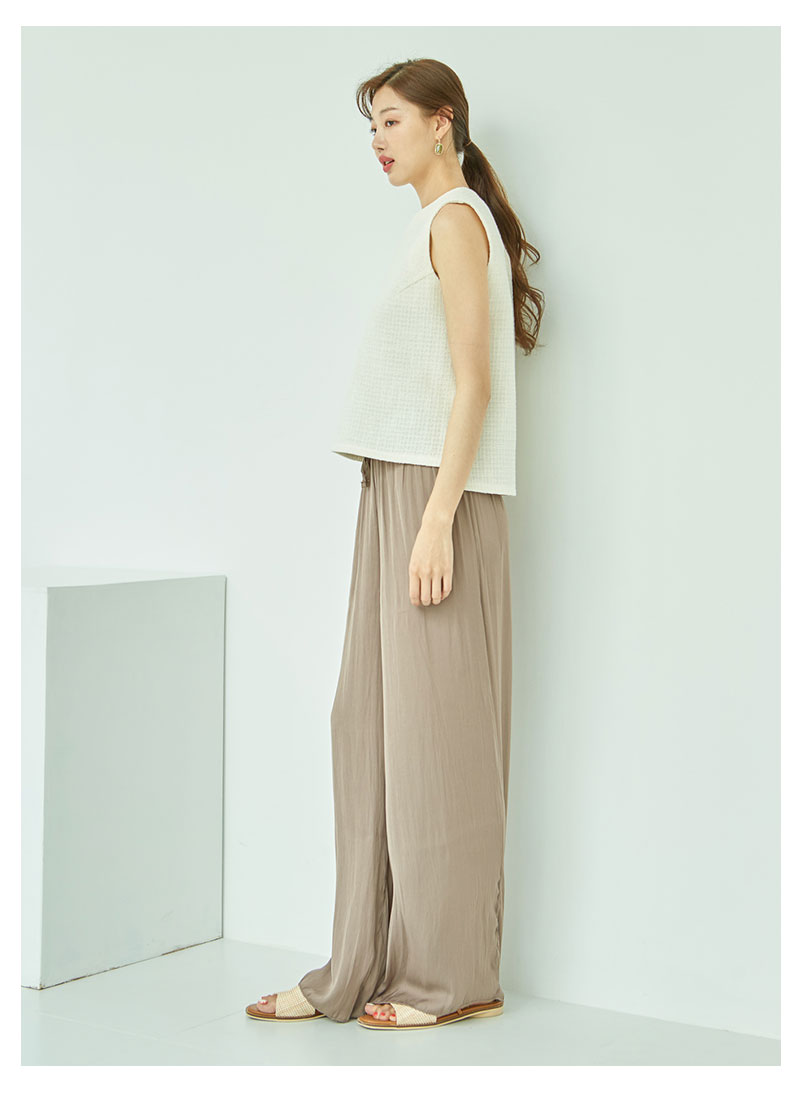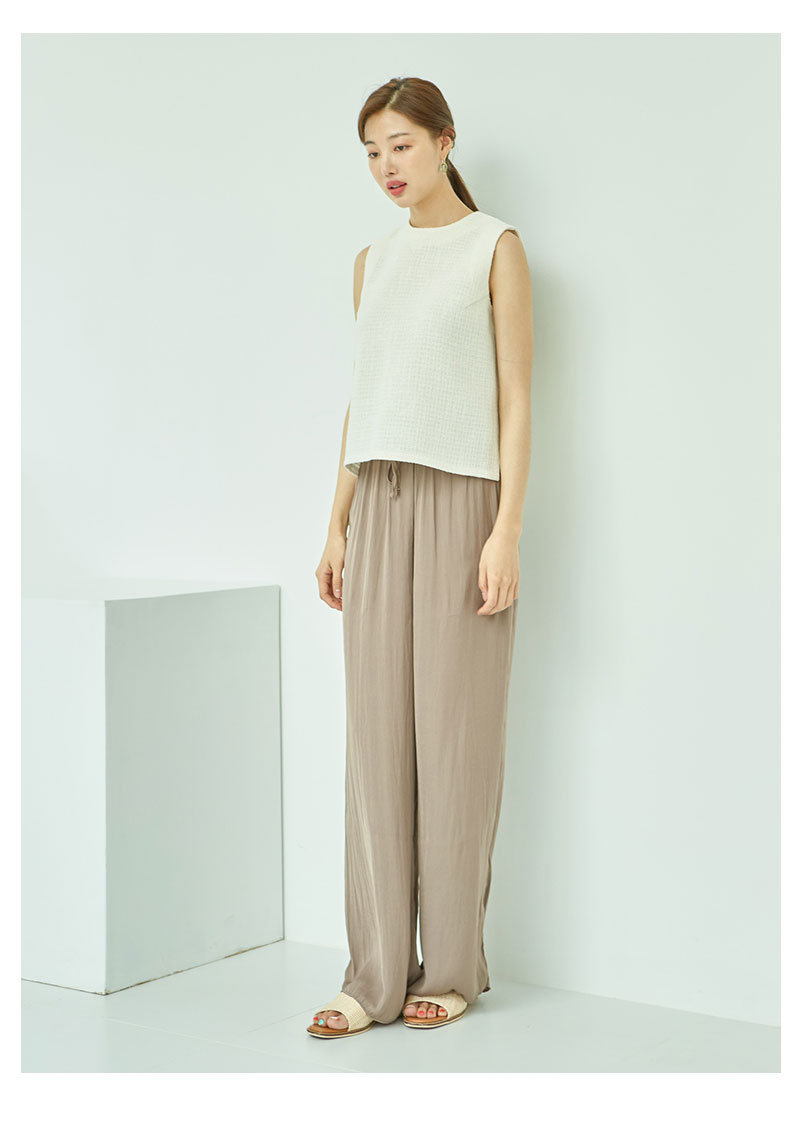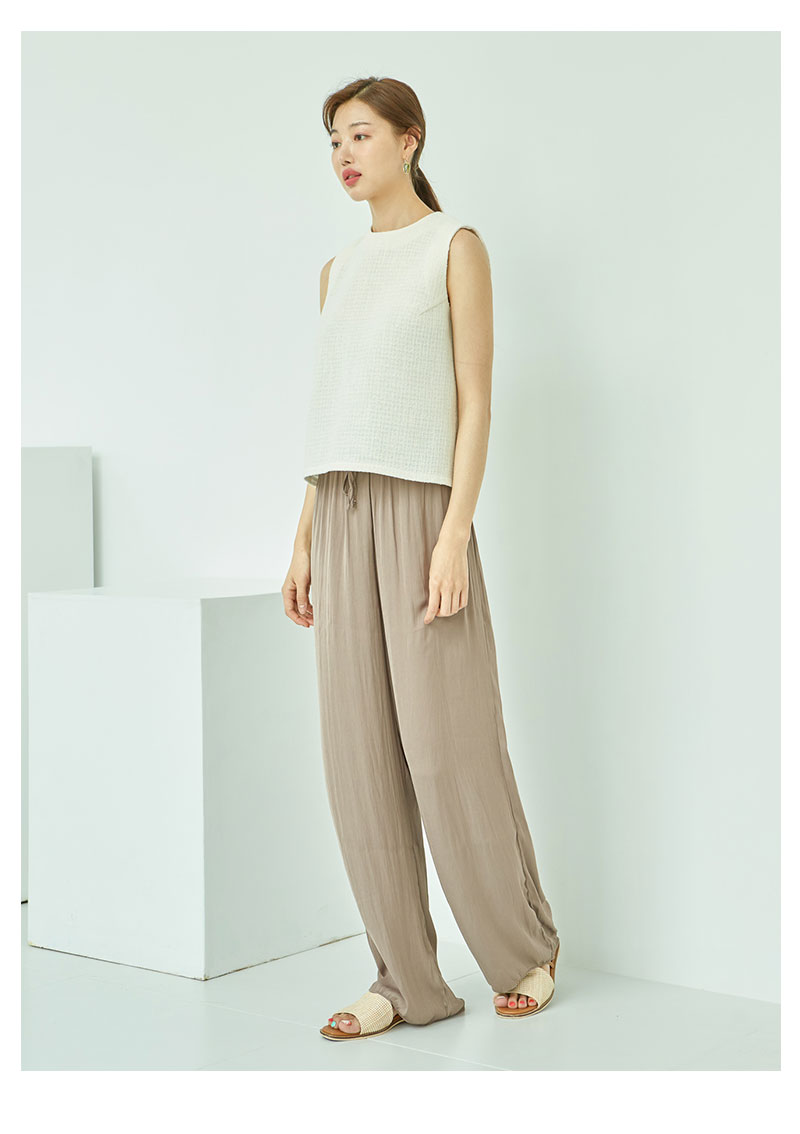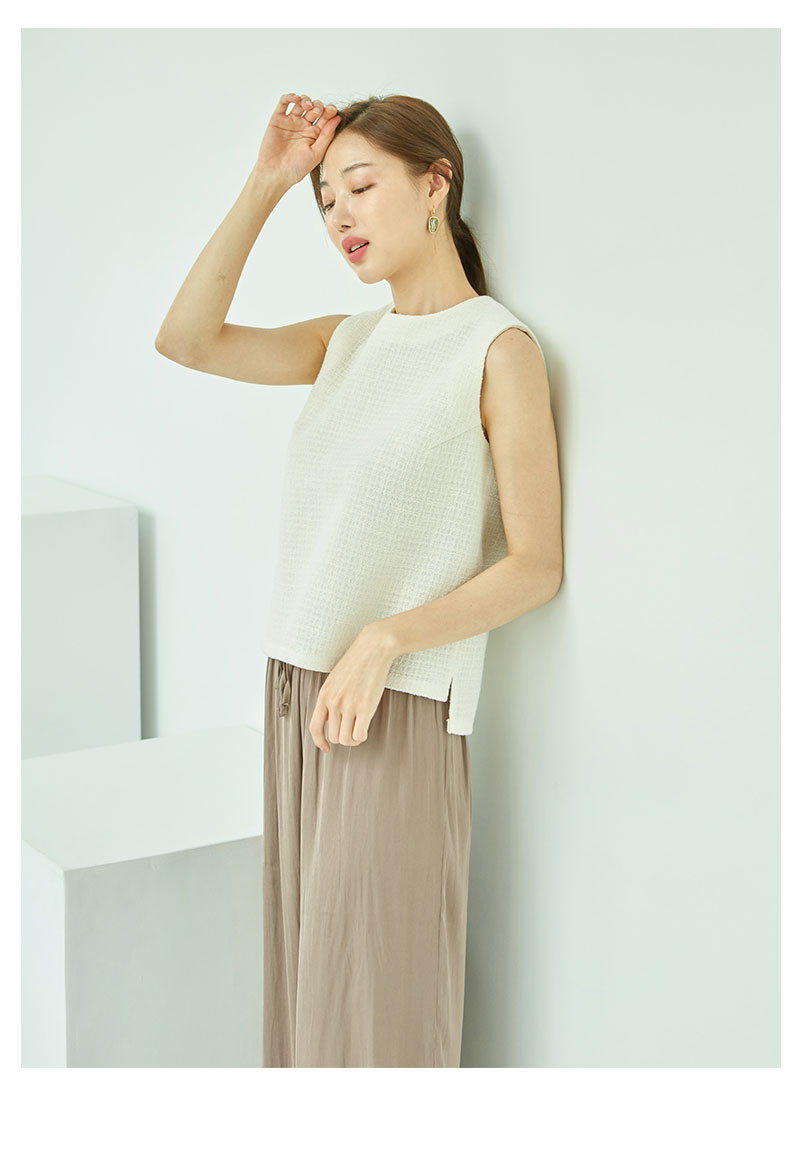 Detailed Info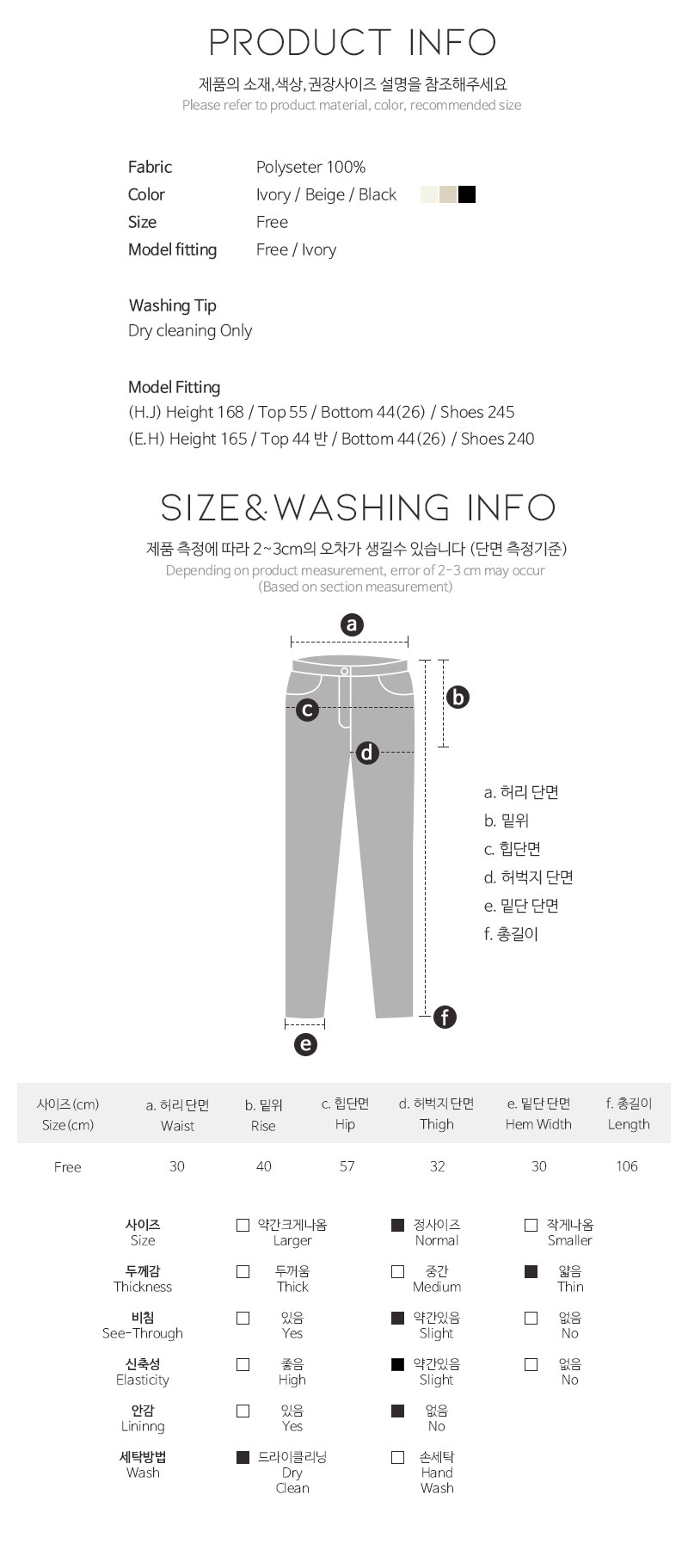 model Size