Description
Details

*
Make a stylish statement with this deep-beige, soft pleat skirt.
Style meets comfort with the addition of waist banding.
Match it with chic top for the sophisticated look, or opt to dress it down with a casual knit-top or sweatshirt.
The FREE size fits Korean Size 55-66 comfortably.
Please refer to Detailed Info for detailed measurements before purchasing.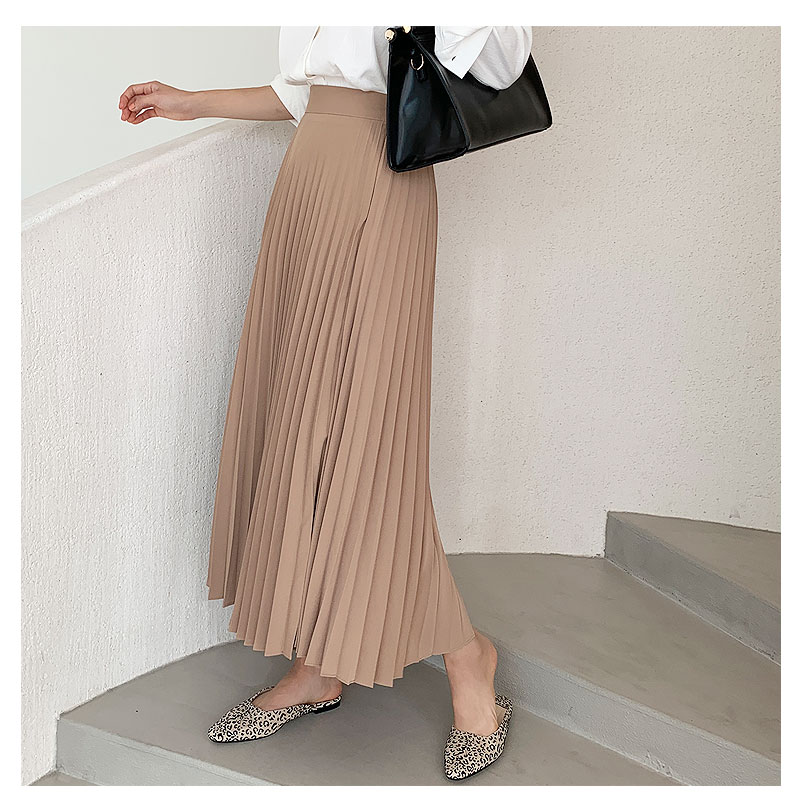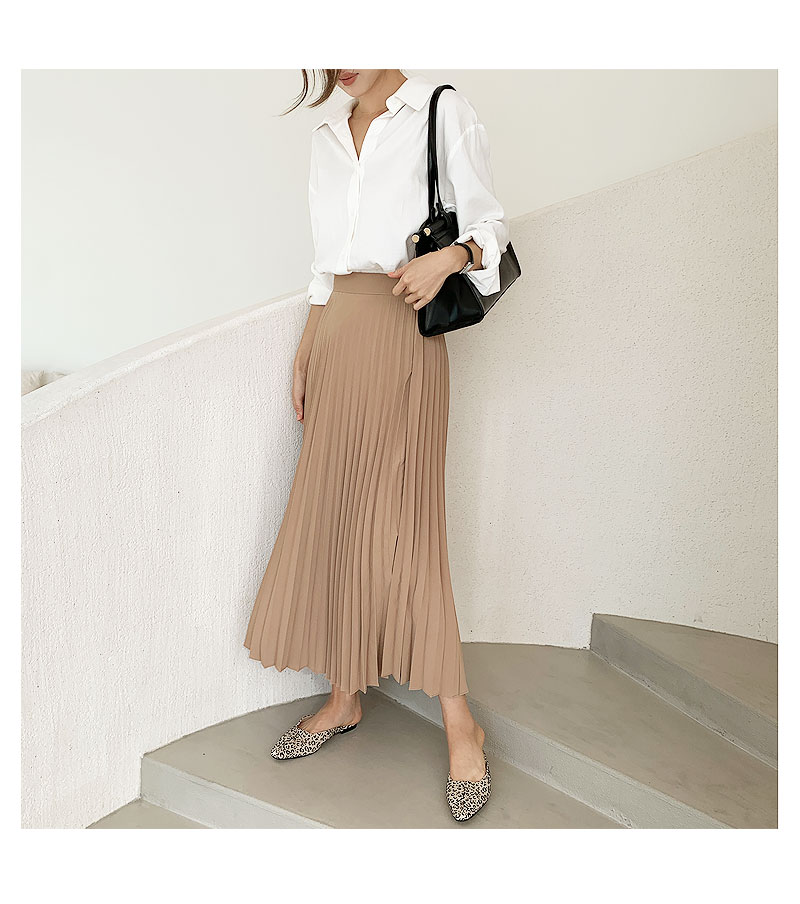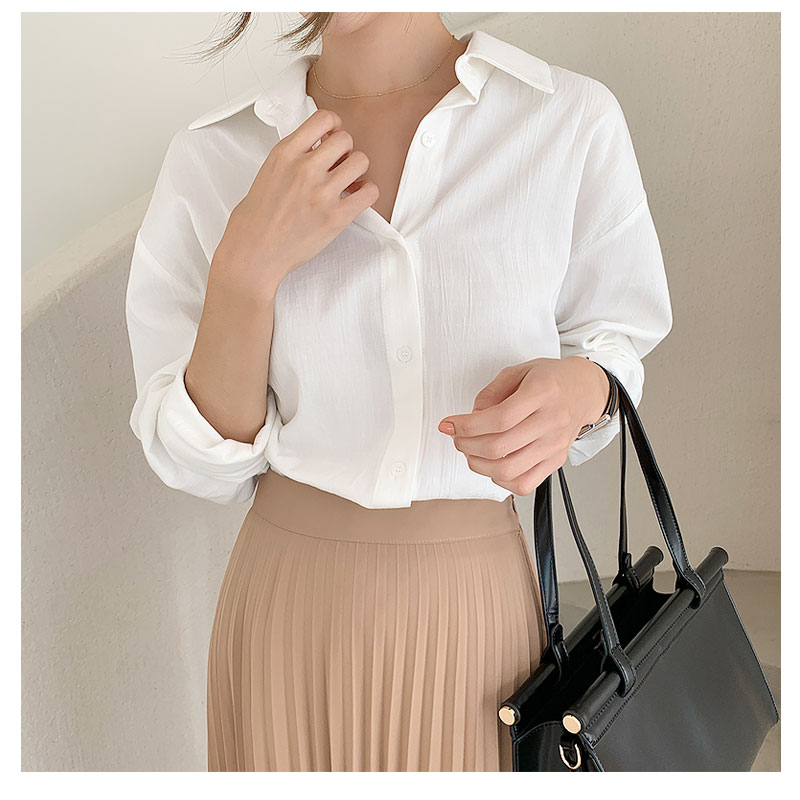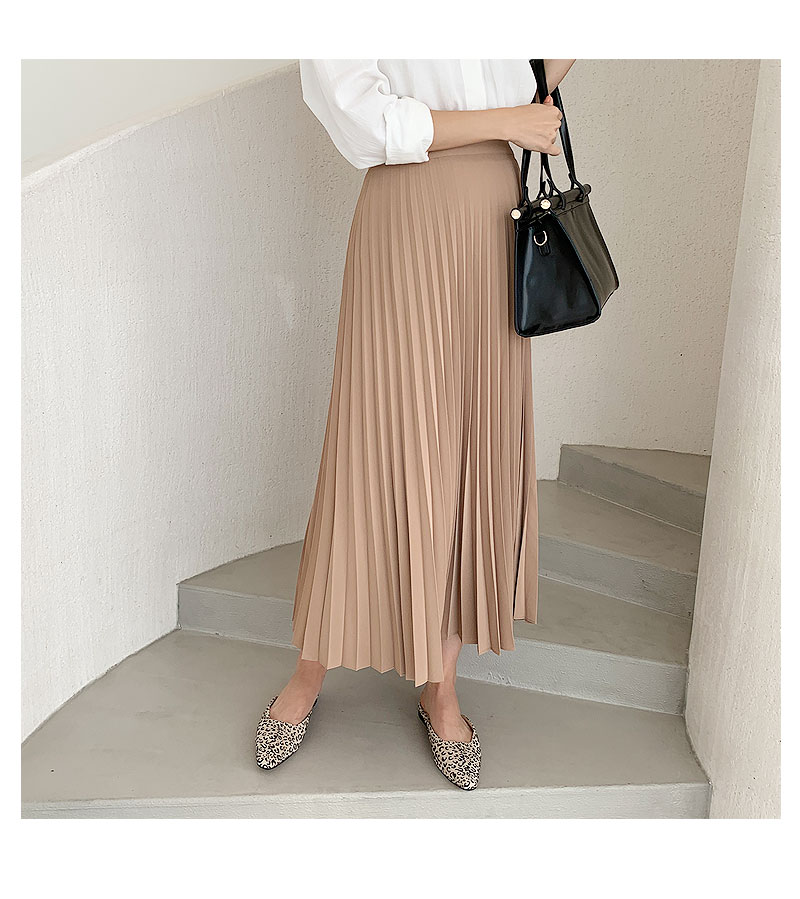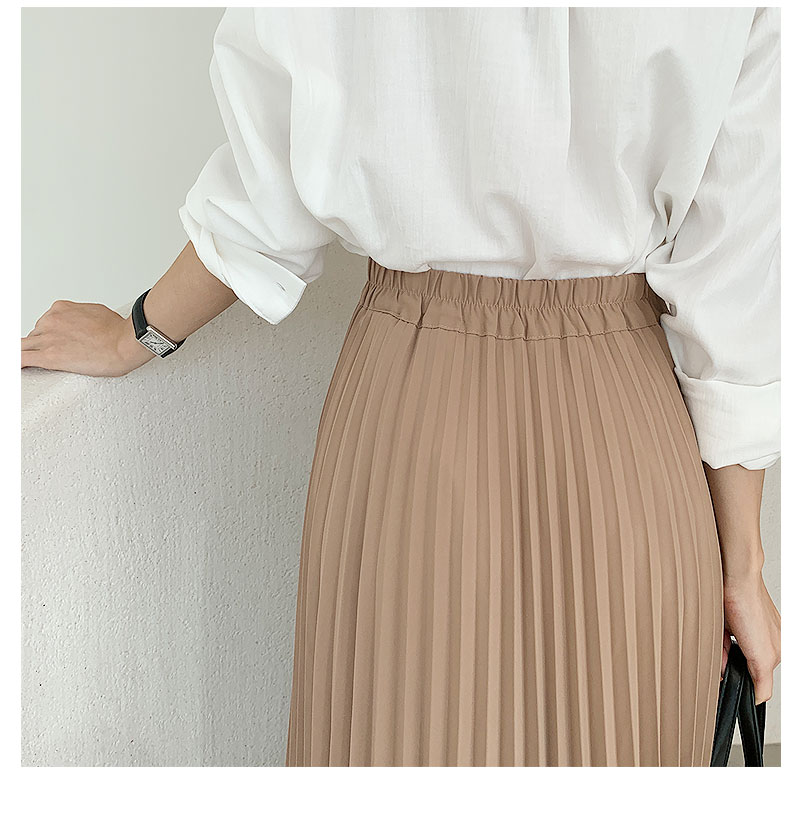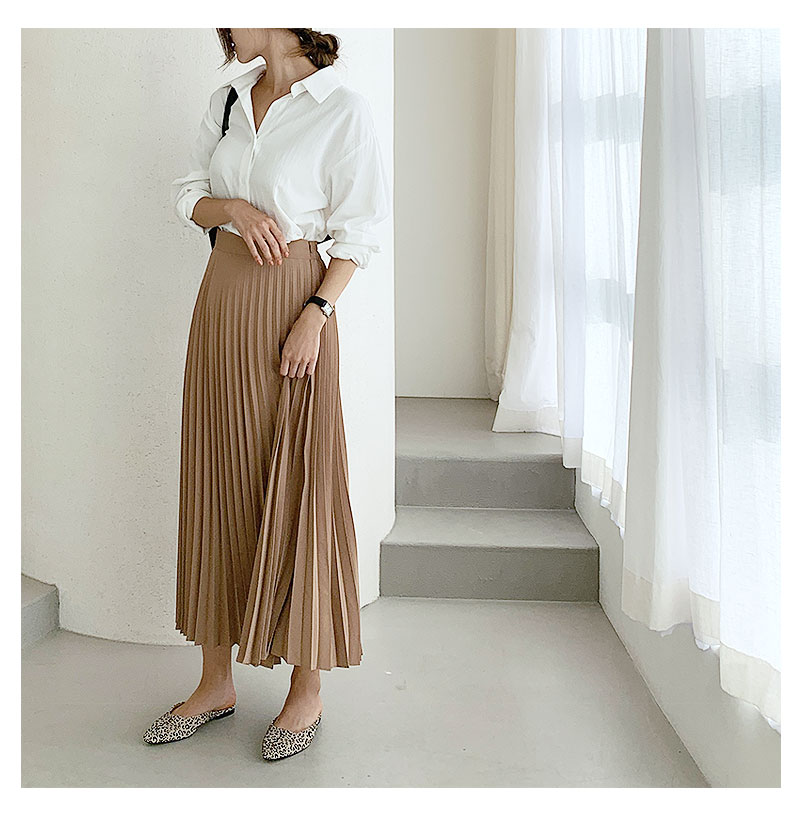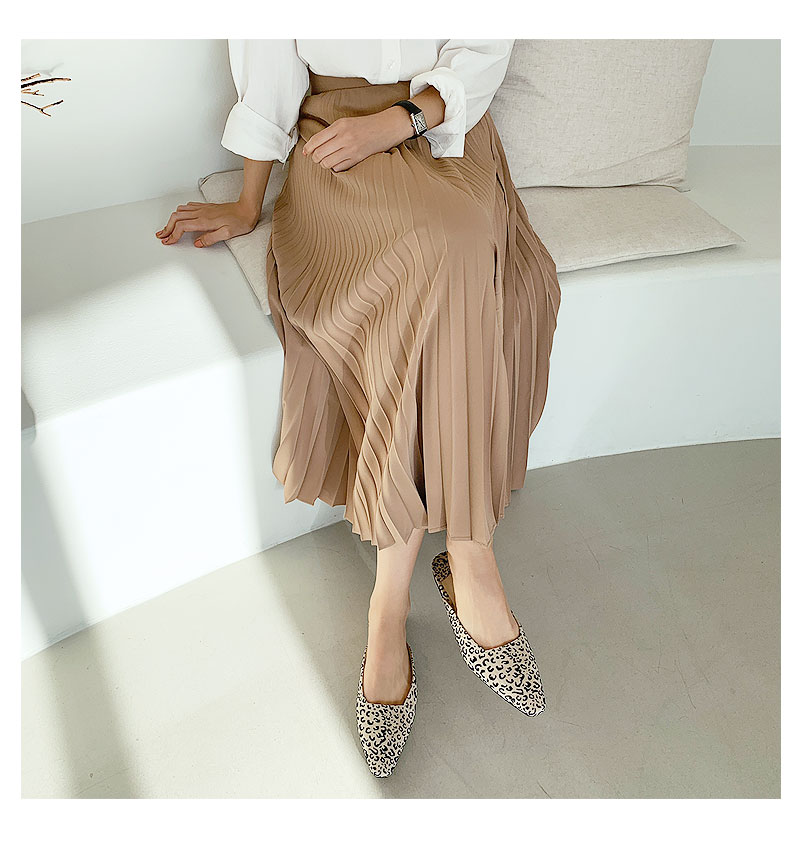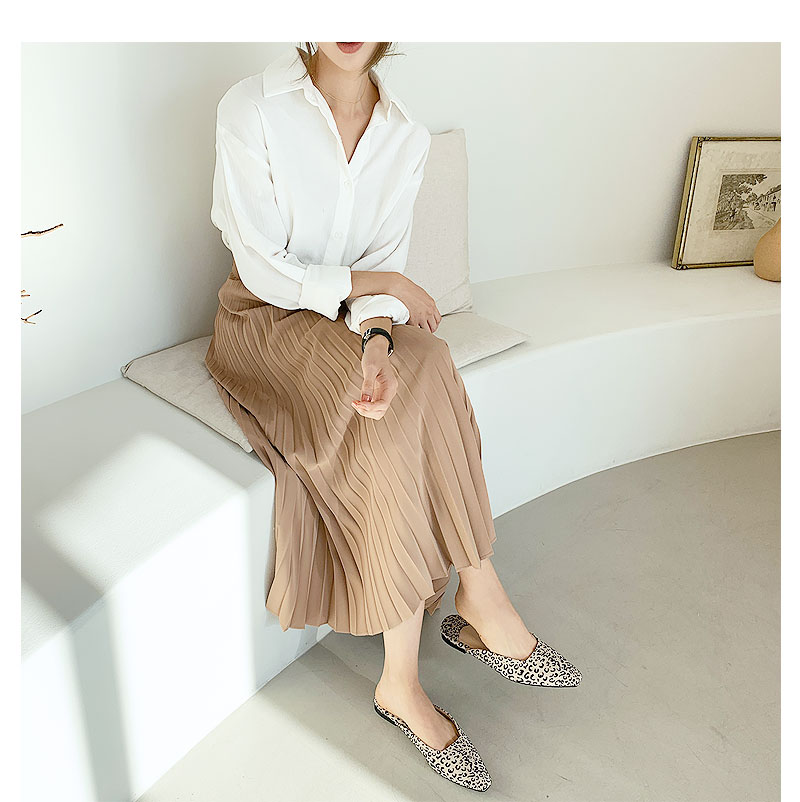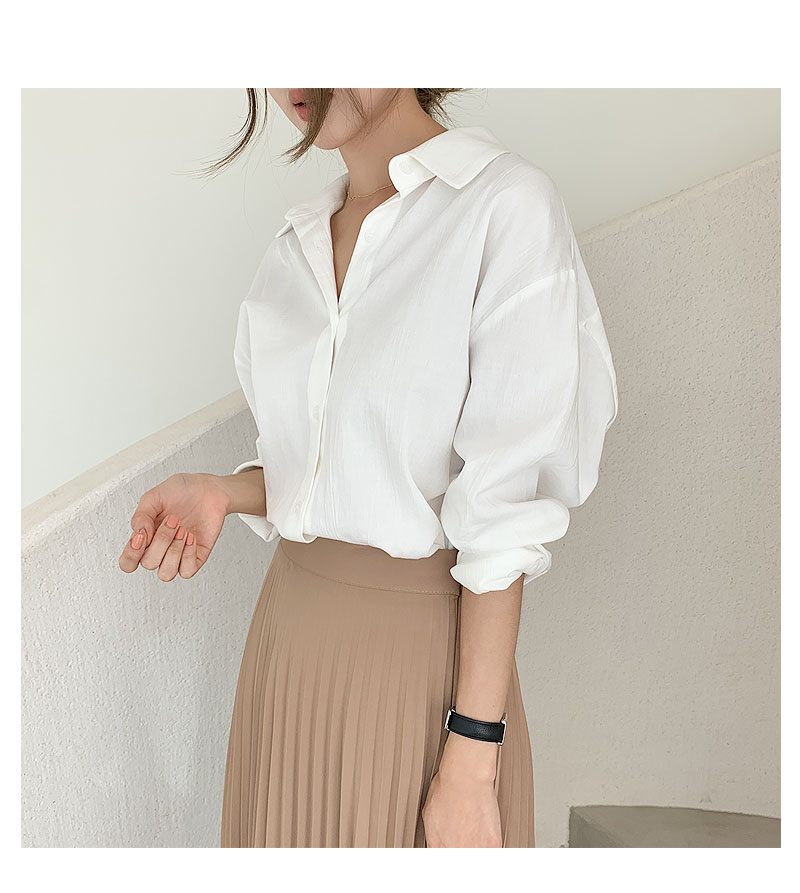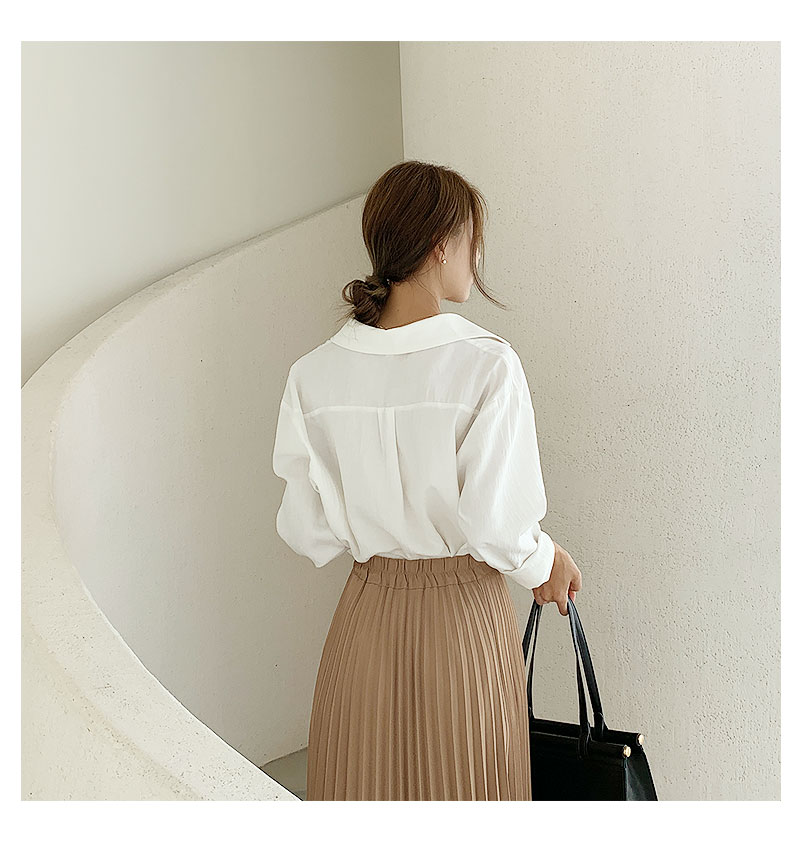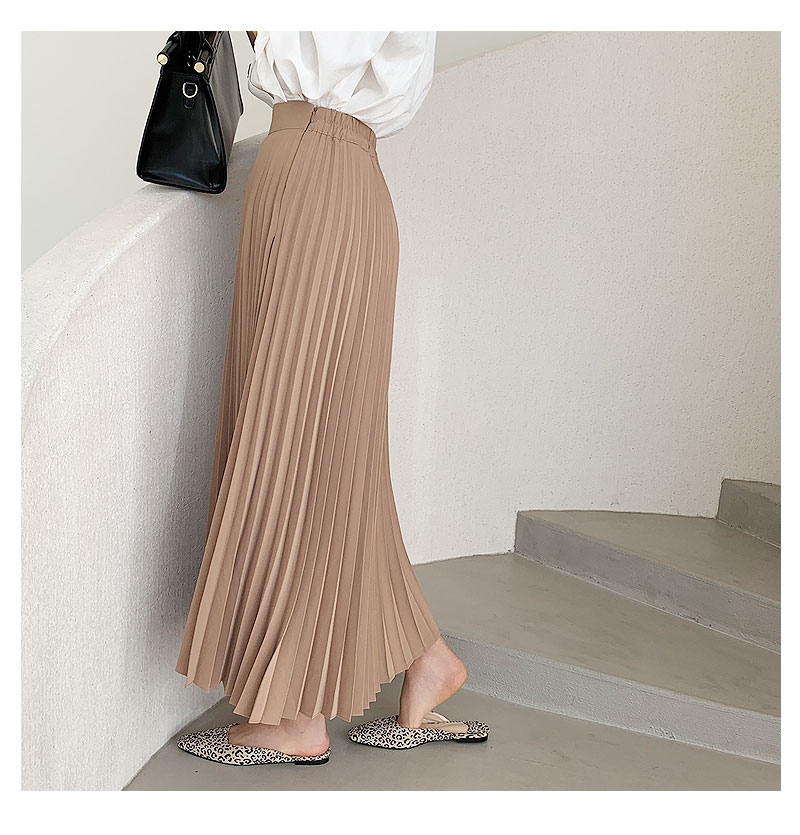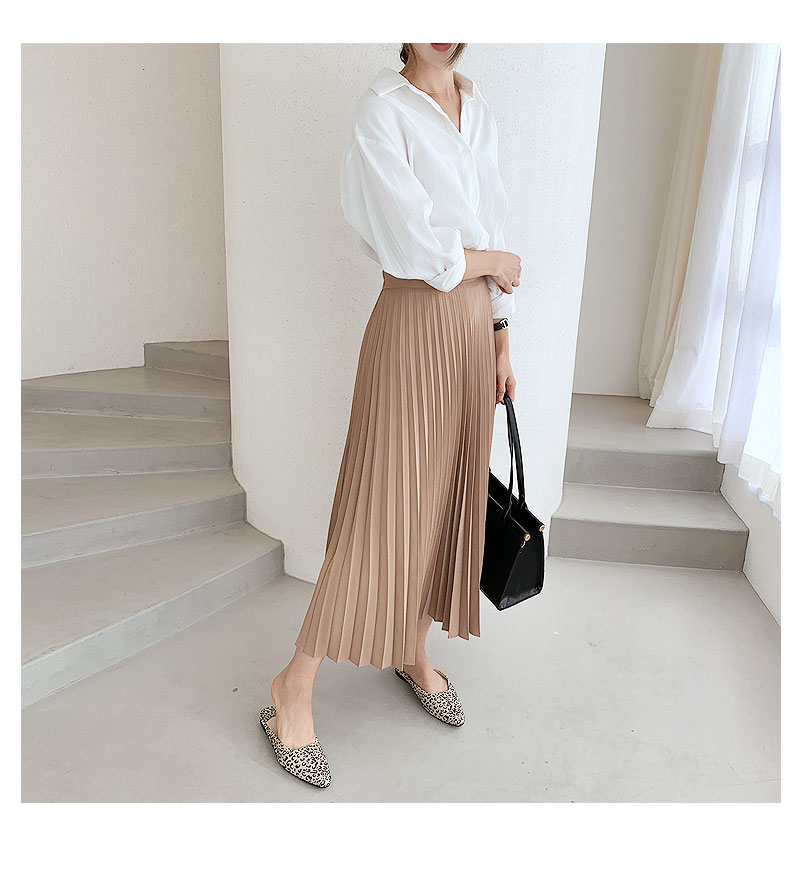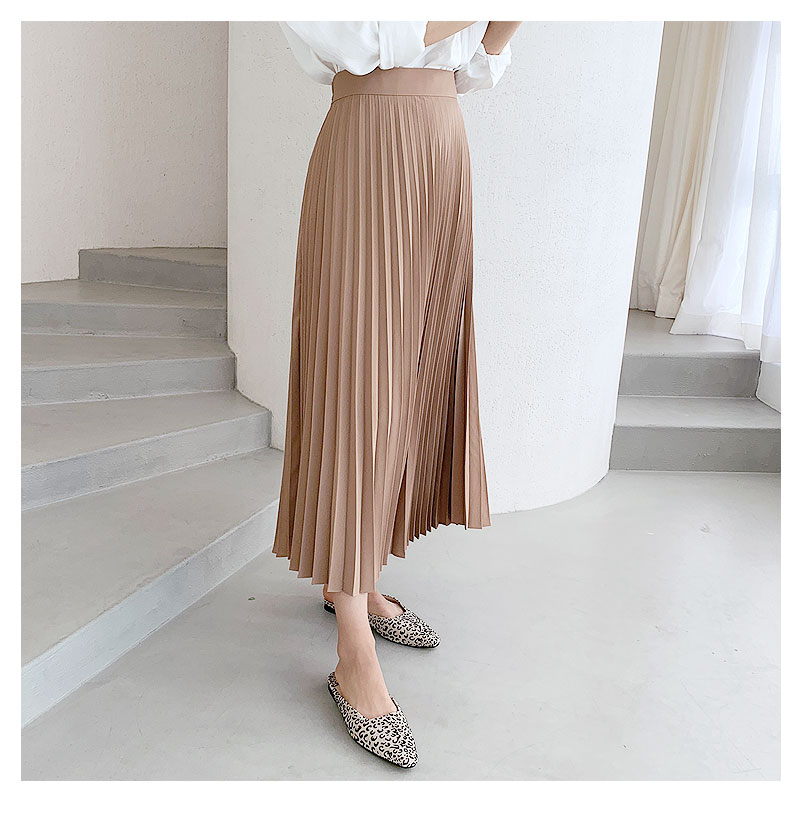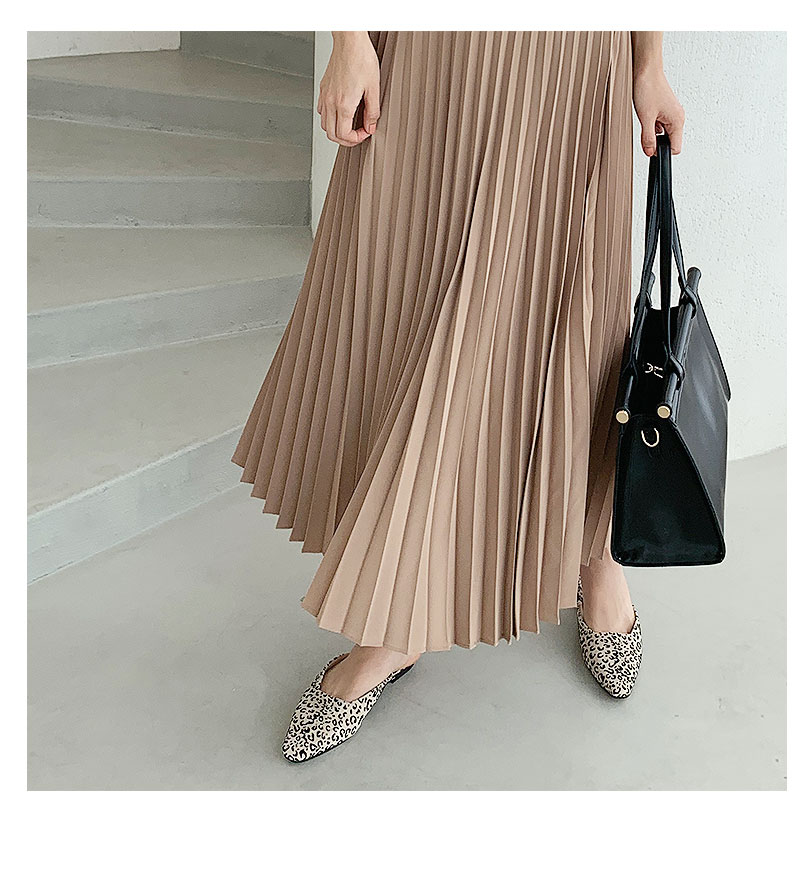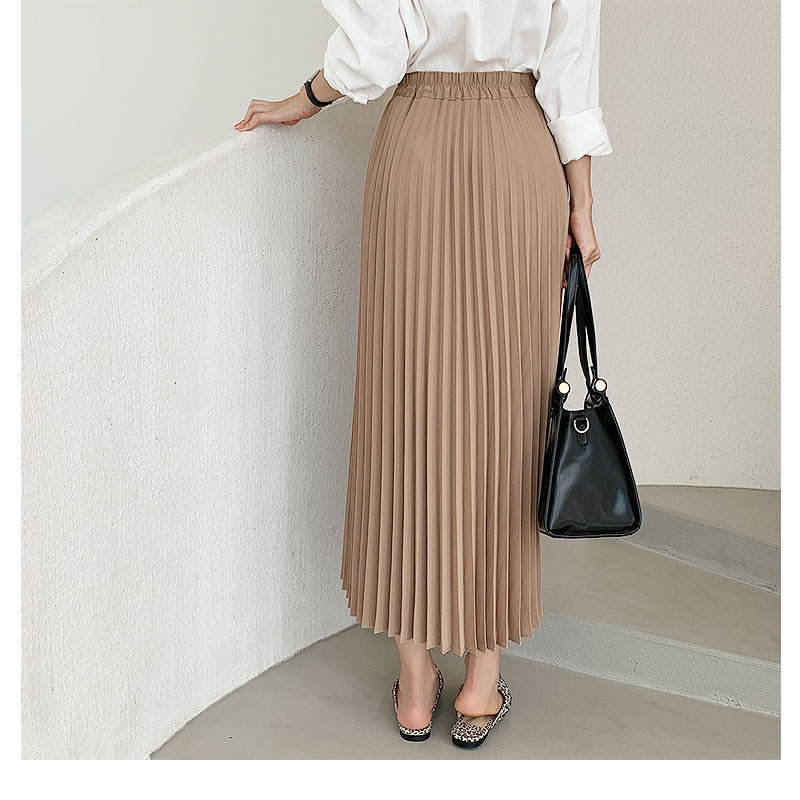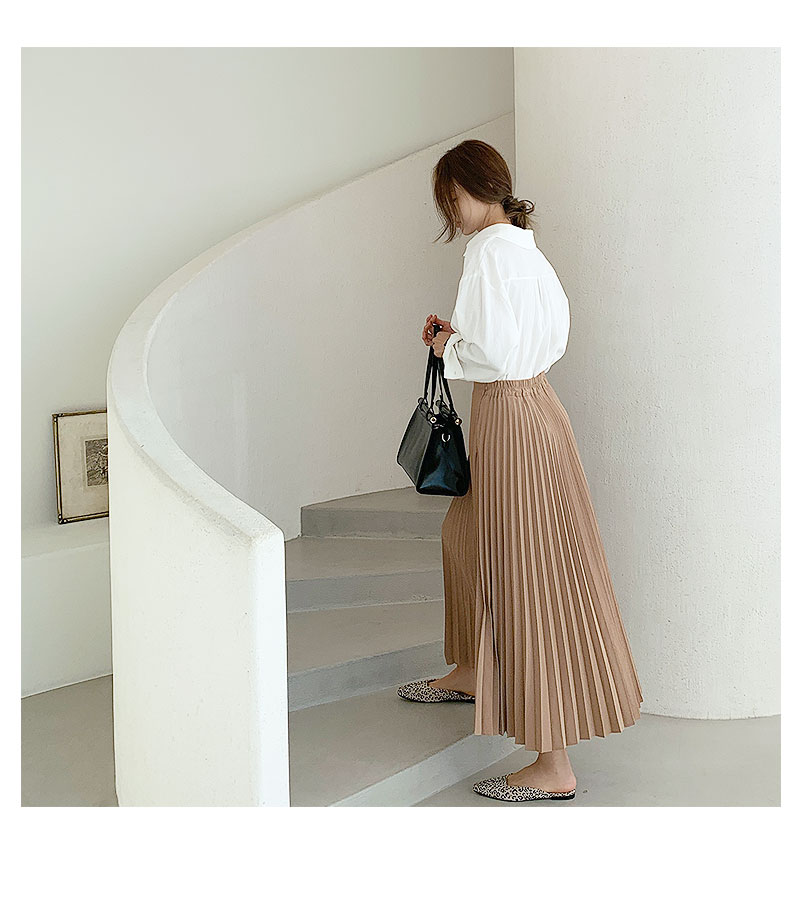 Detailed Info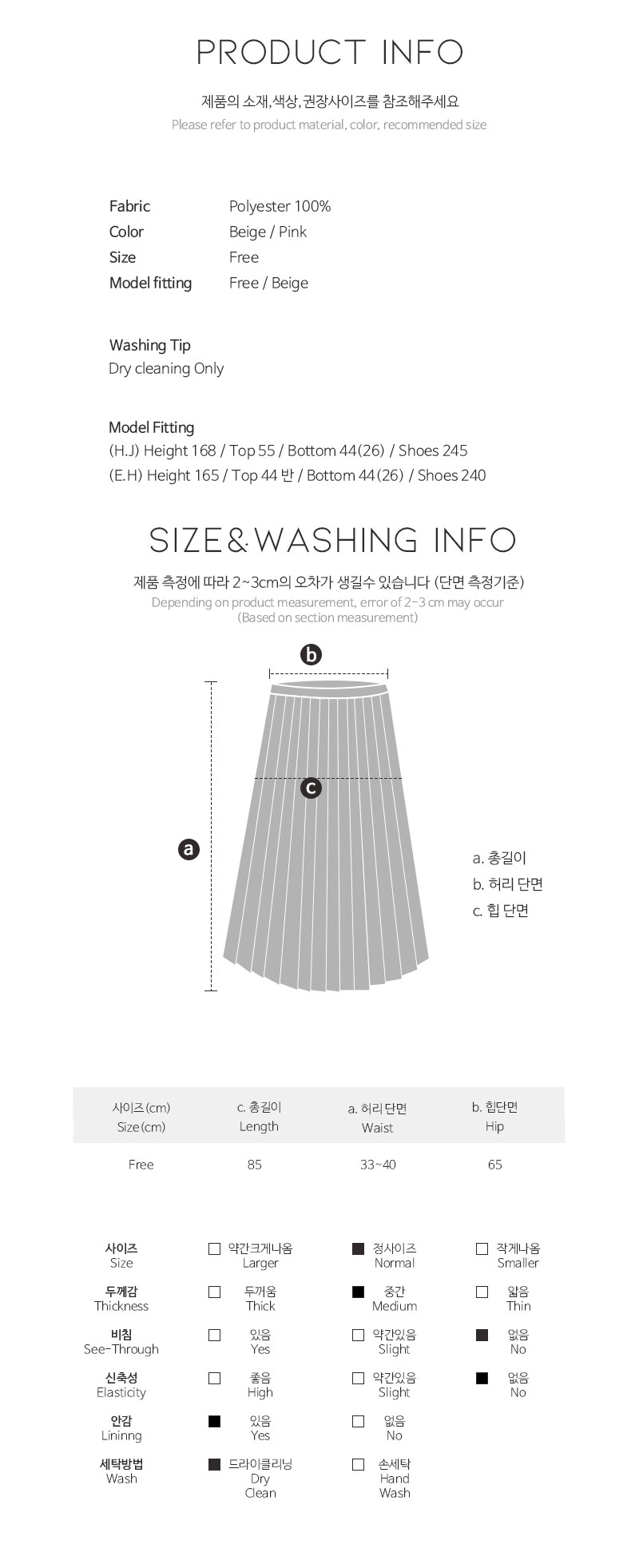 model Size