Description
Details
Long striped shirt with a V-neckline that accentuates the face shape,
with a stylish and fun v-neck detail at the back.
Its loose-fit comes with a waist belt to accentuate the waistline to create a feminine mood.
Button up for a shirt dress look or layer it as an outer coat.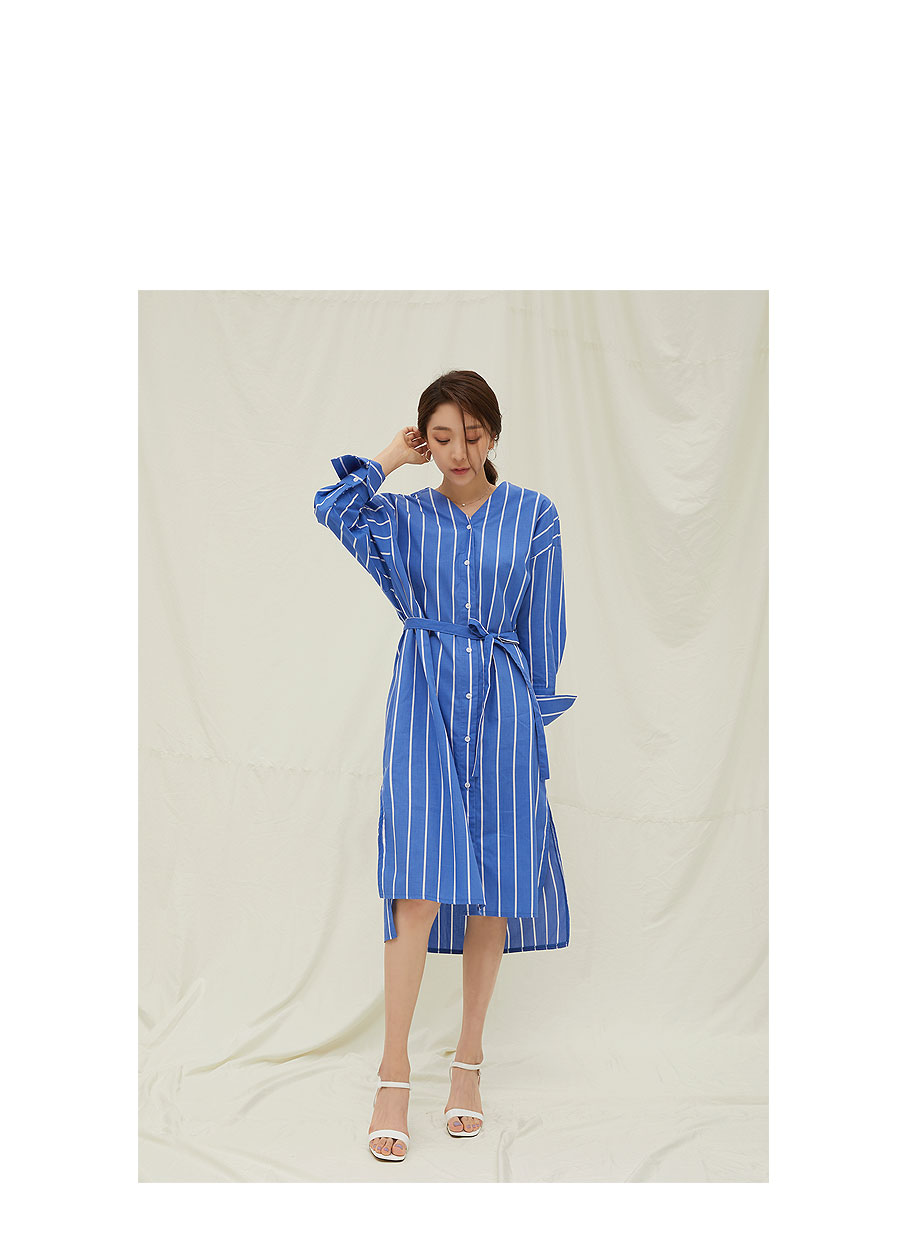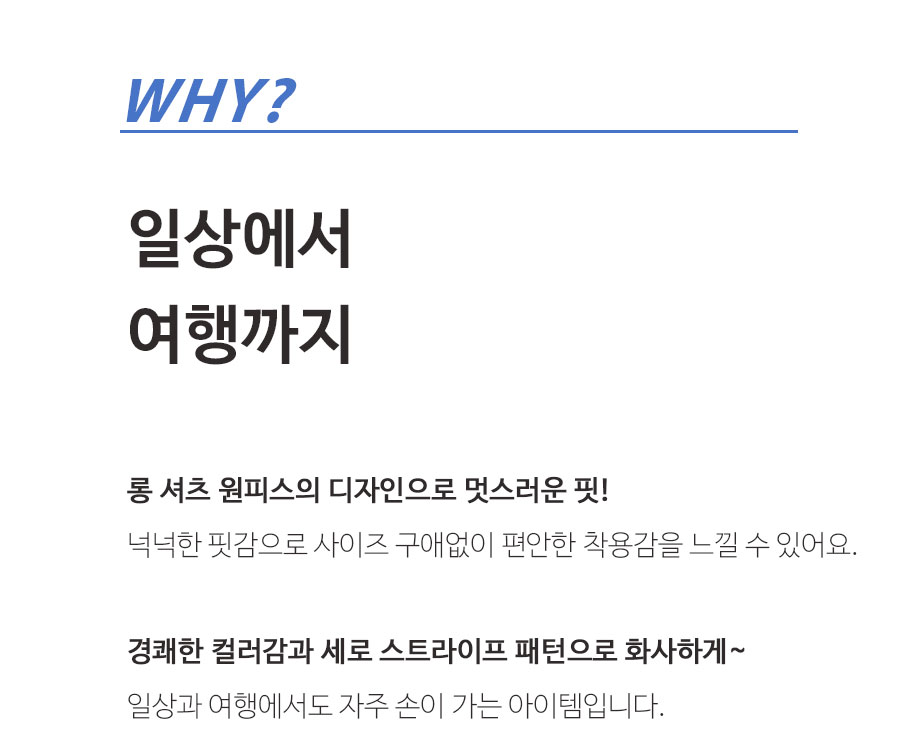 For the everyday to vacation
Long shirt one-piece designed in a stylish fit!
Relaxed fit for a comfortable wear.
Cheerful color and vertical striped pattern creates a vibrant look.
Great to wear for the everyday, or even during a vacation!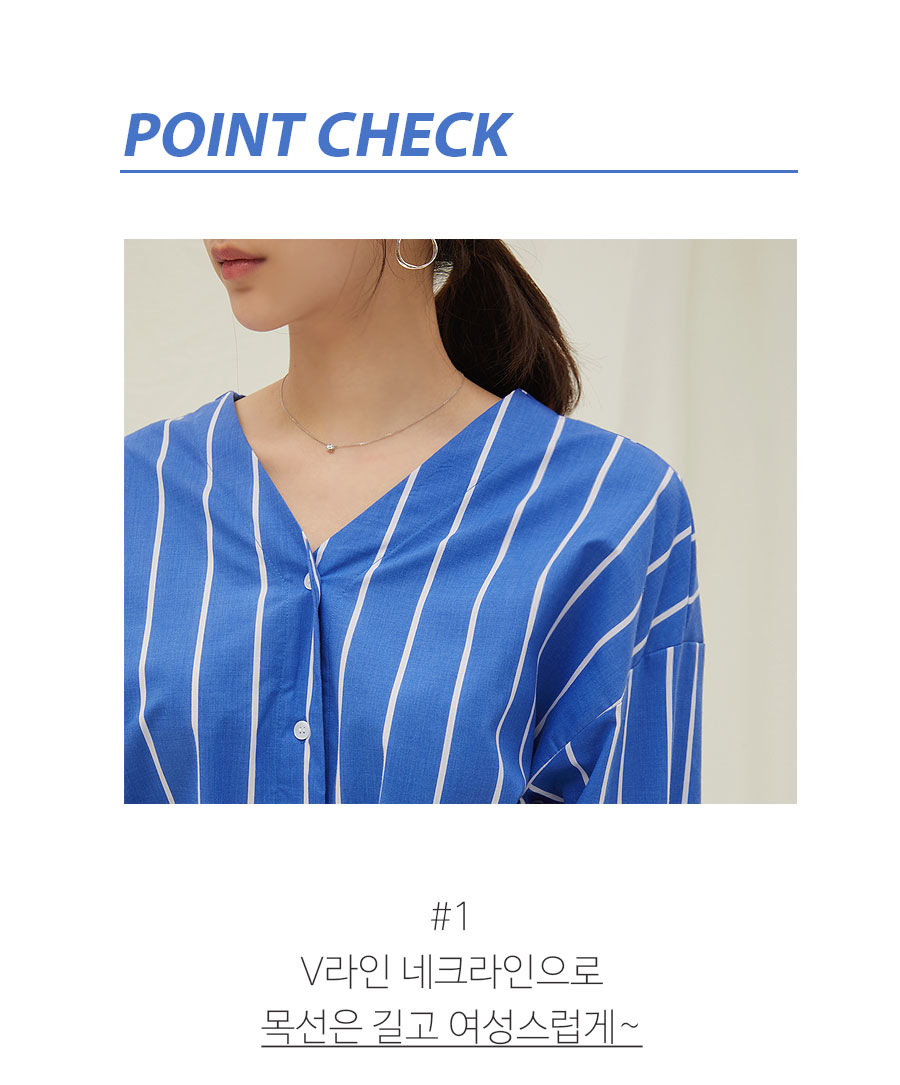 V-neck design that accentuates the neckline.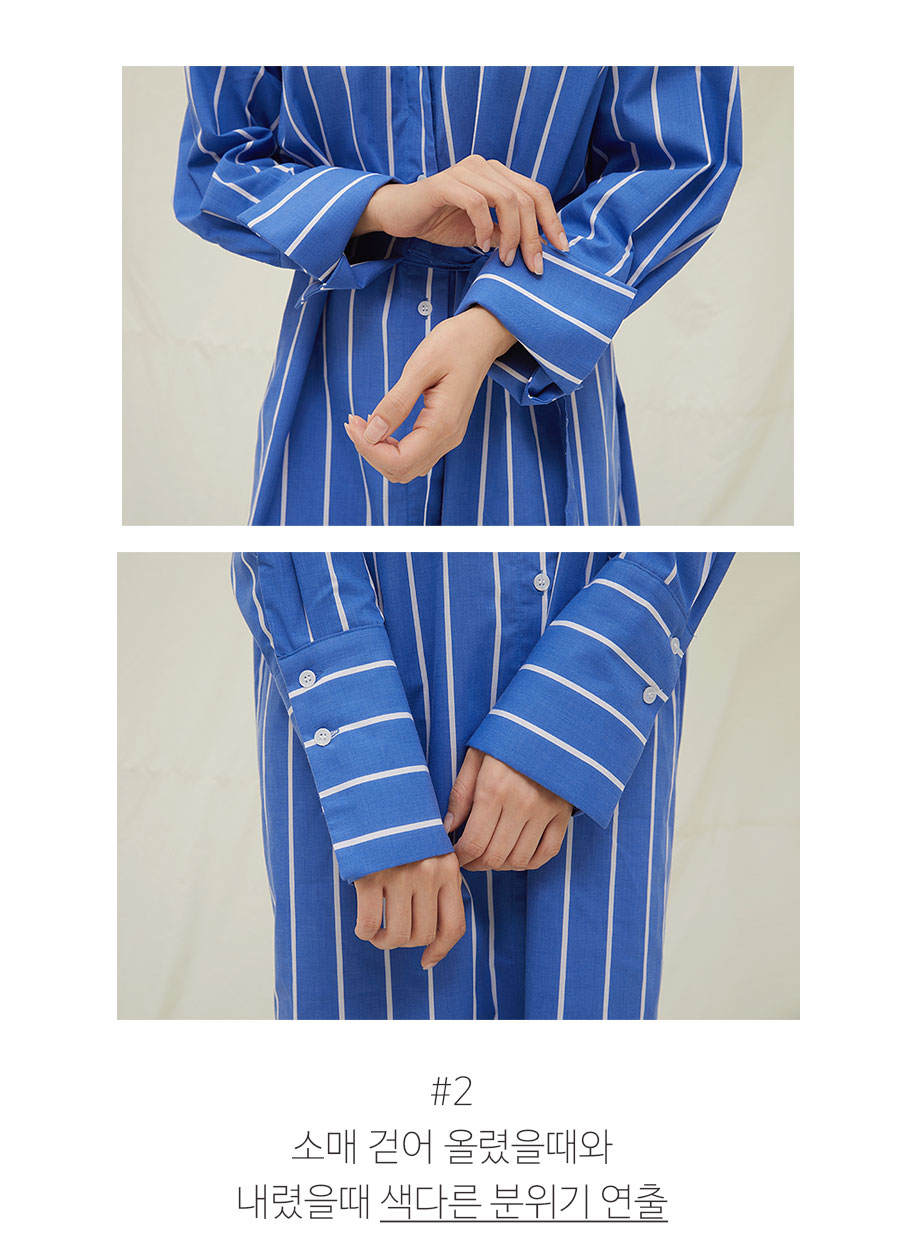 Sleeves can be styled folded or buttoned down to achieve different looks.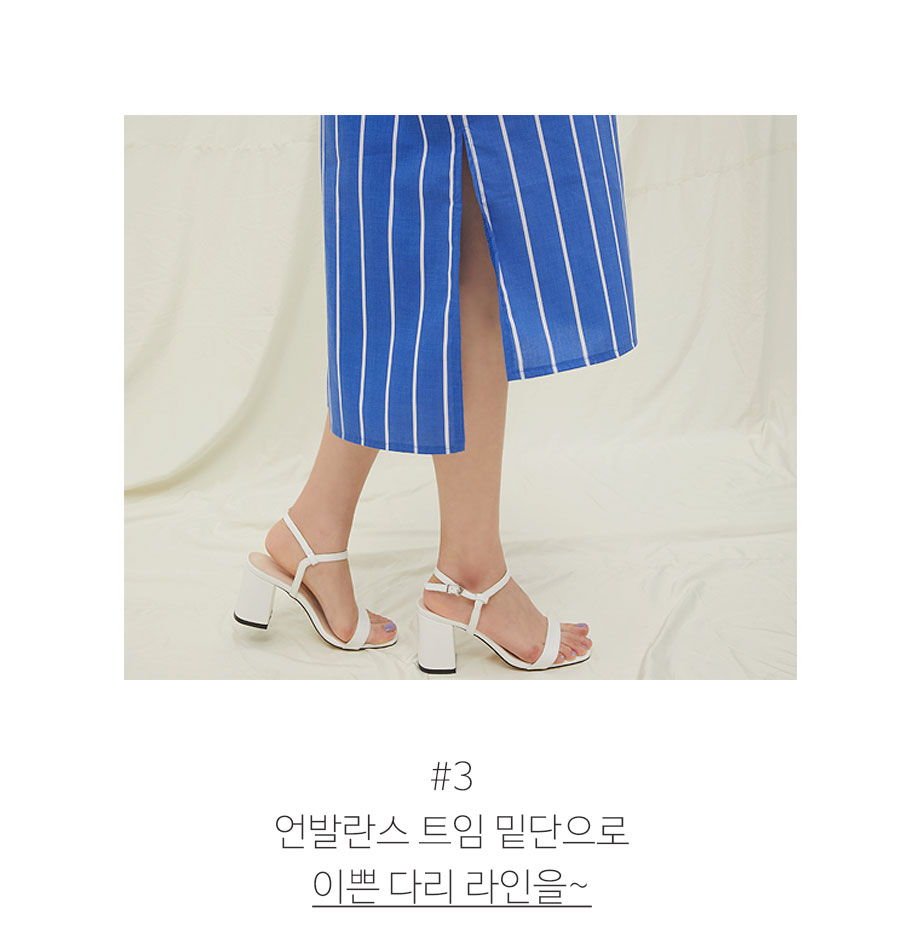 Slit detail at the bottom helps to accentuate the leg line.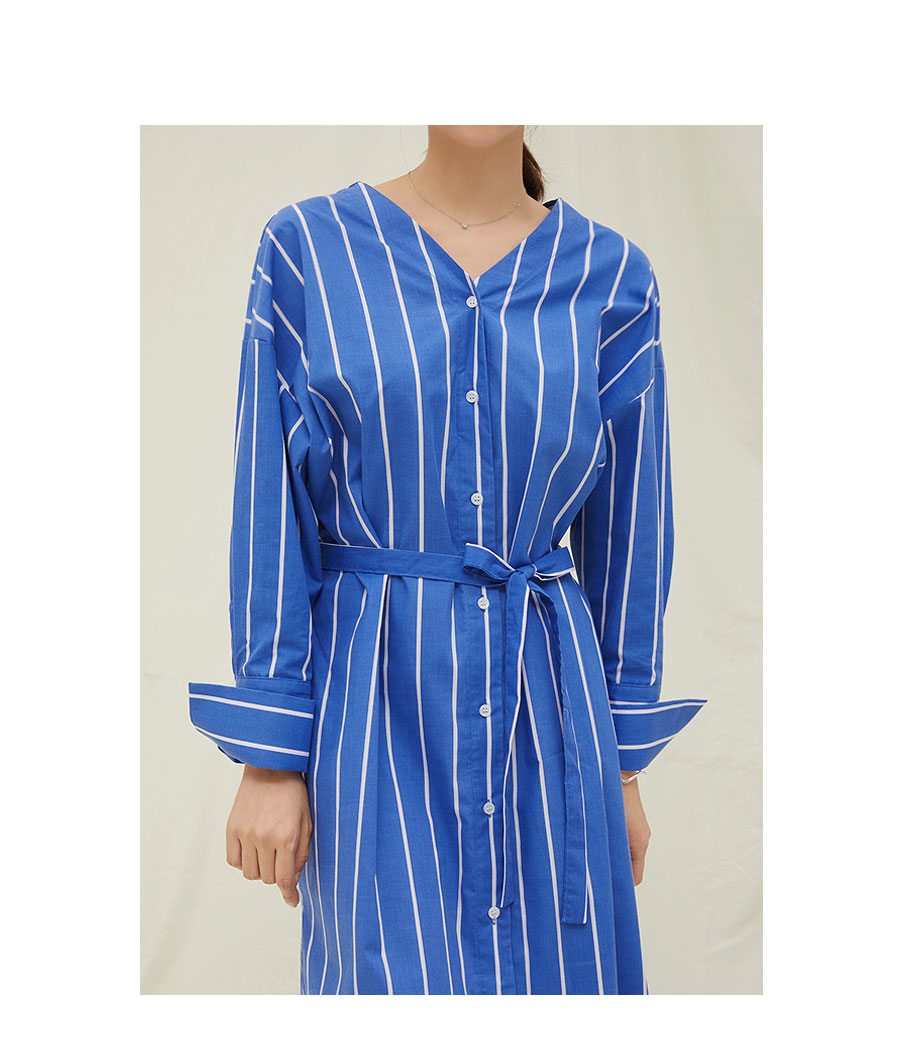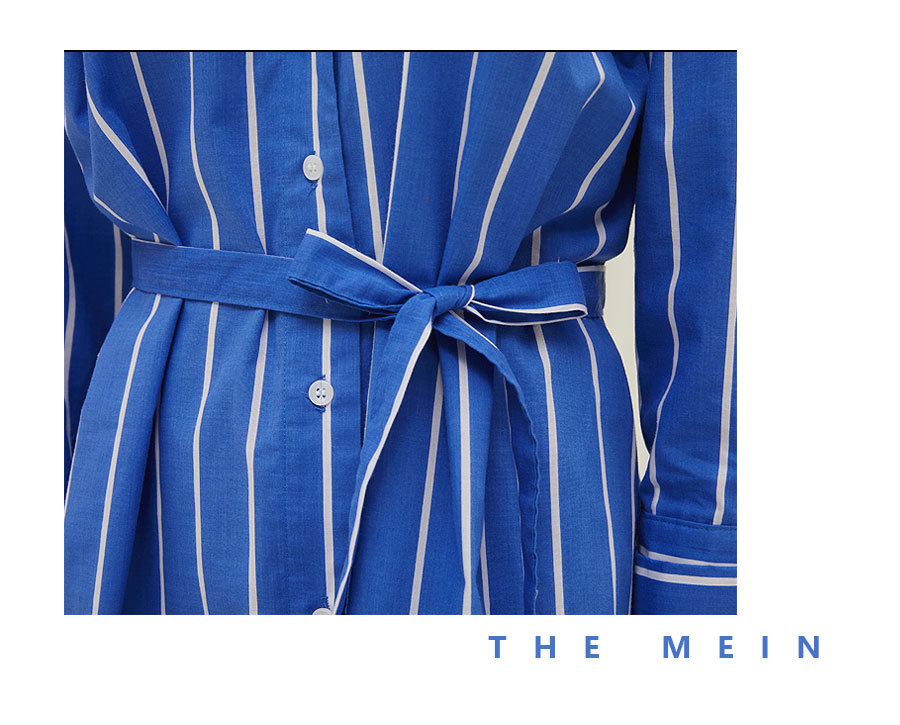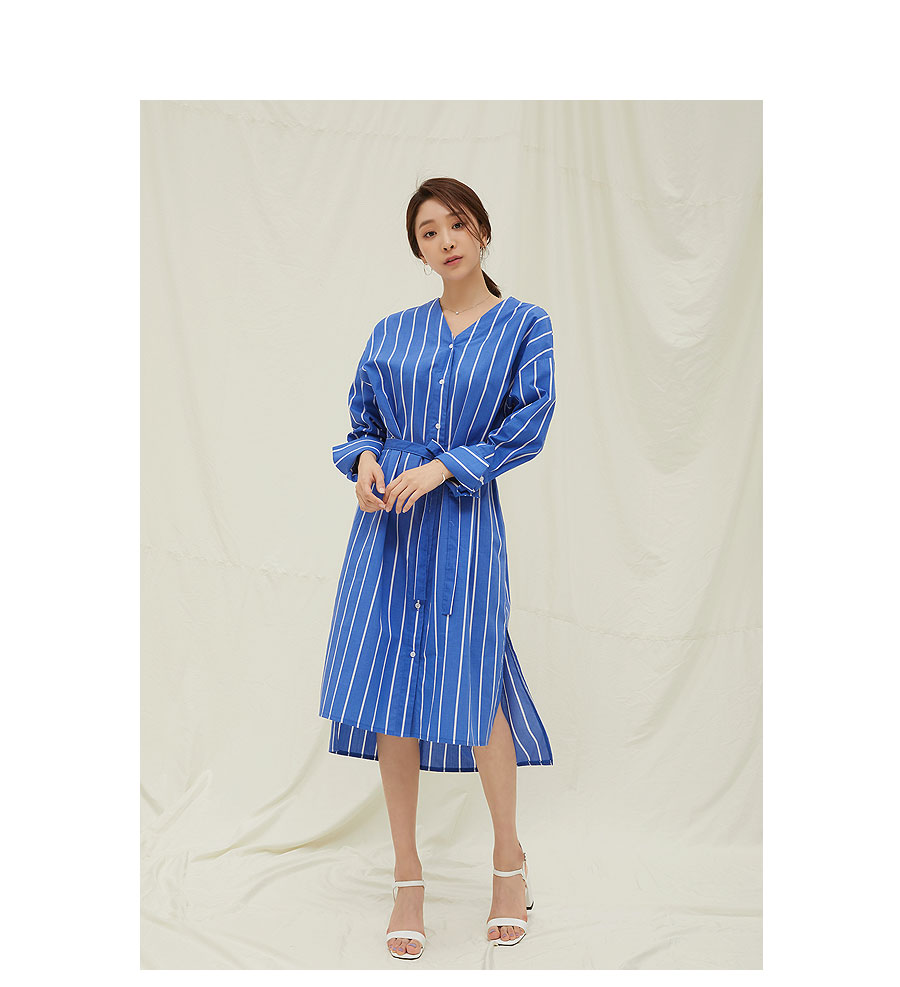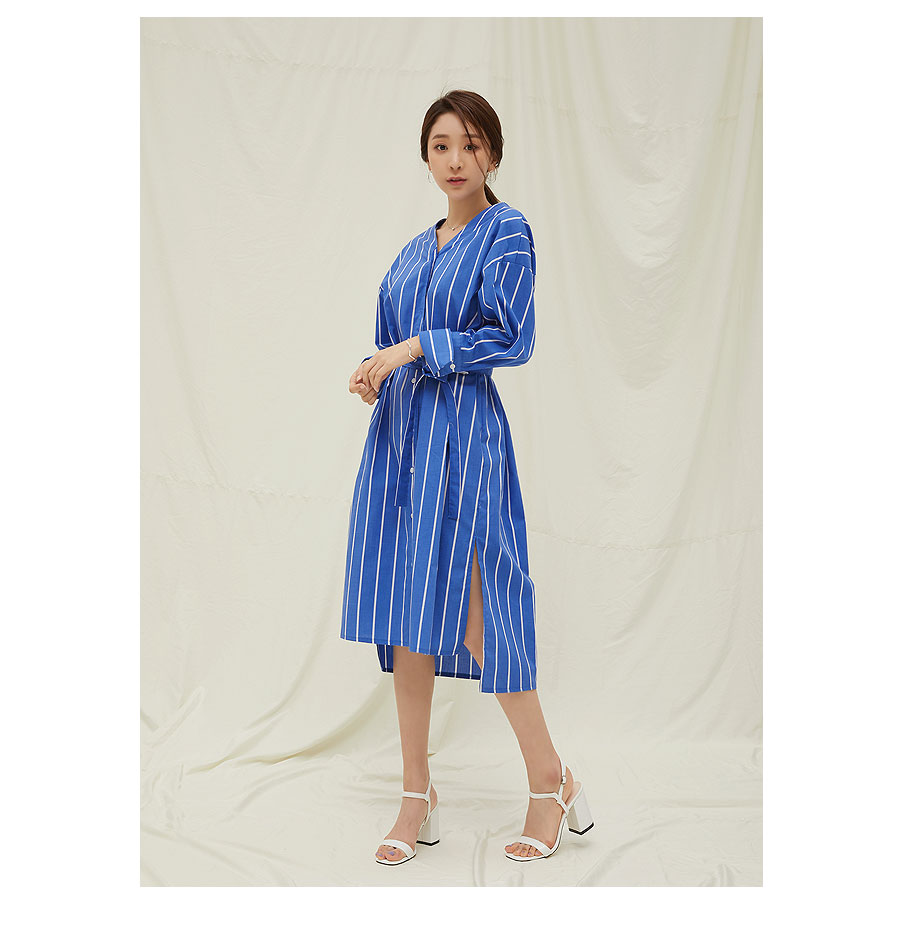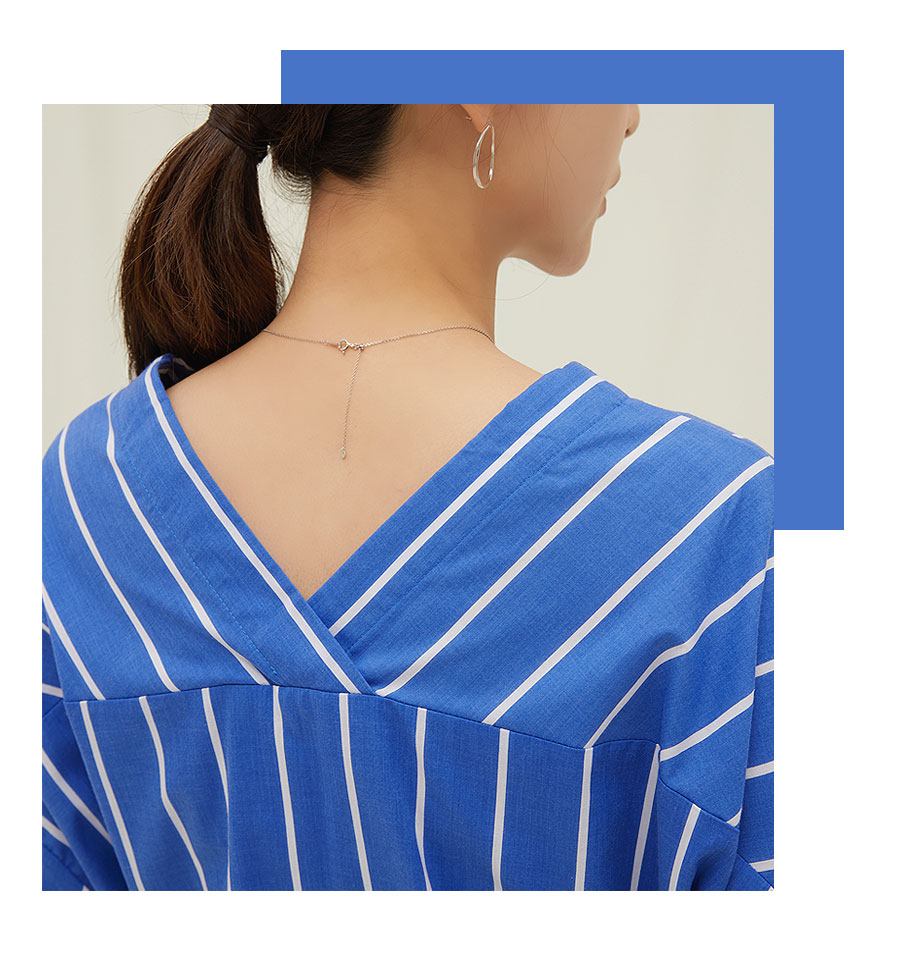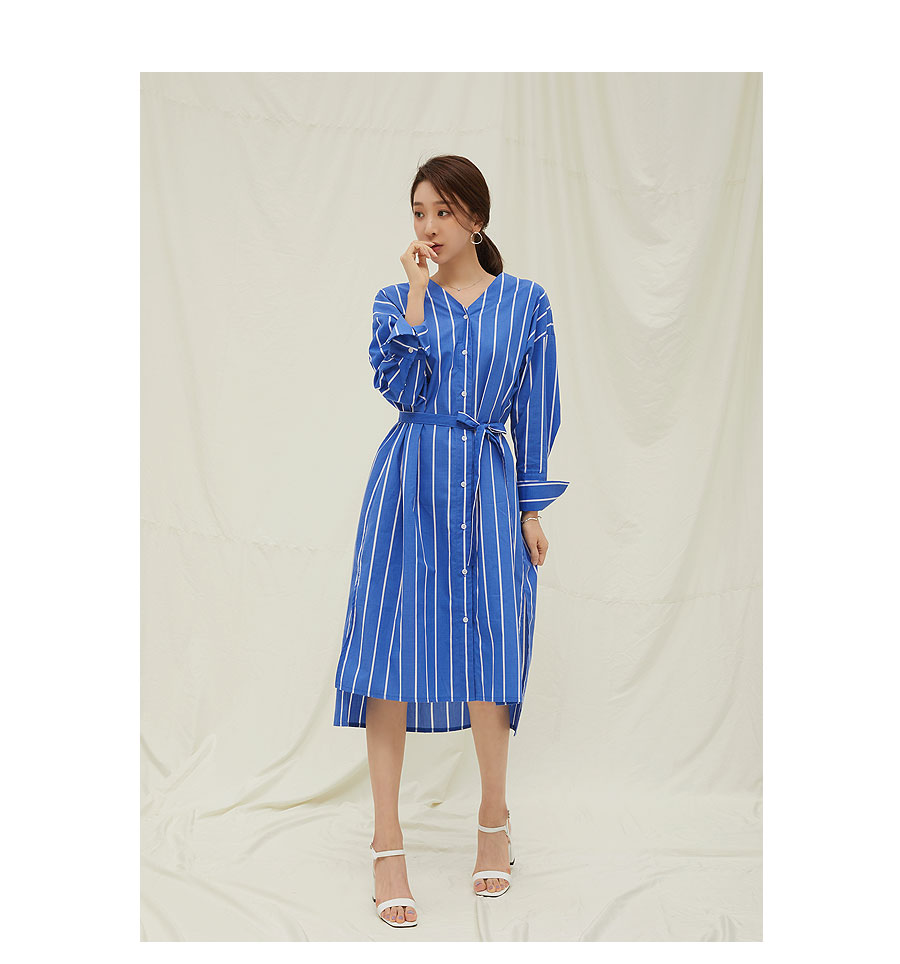 Detailed Info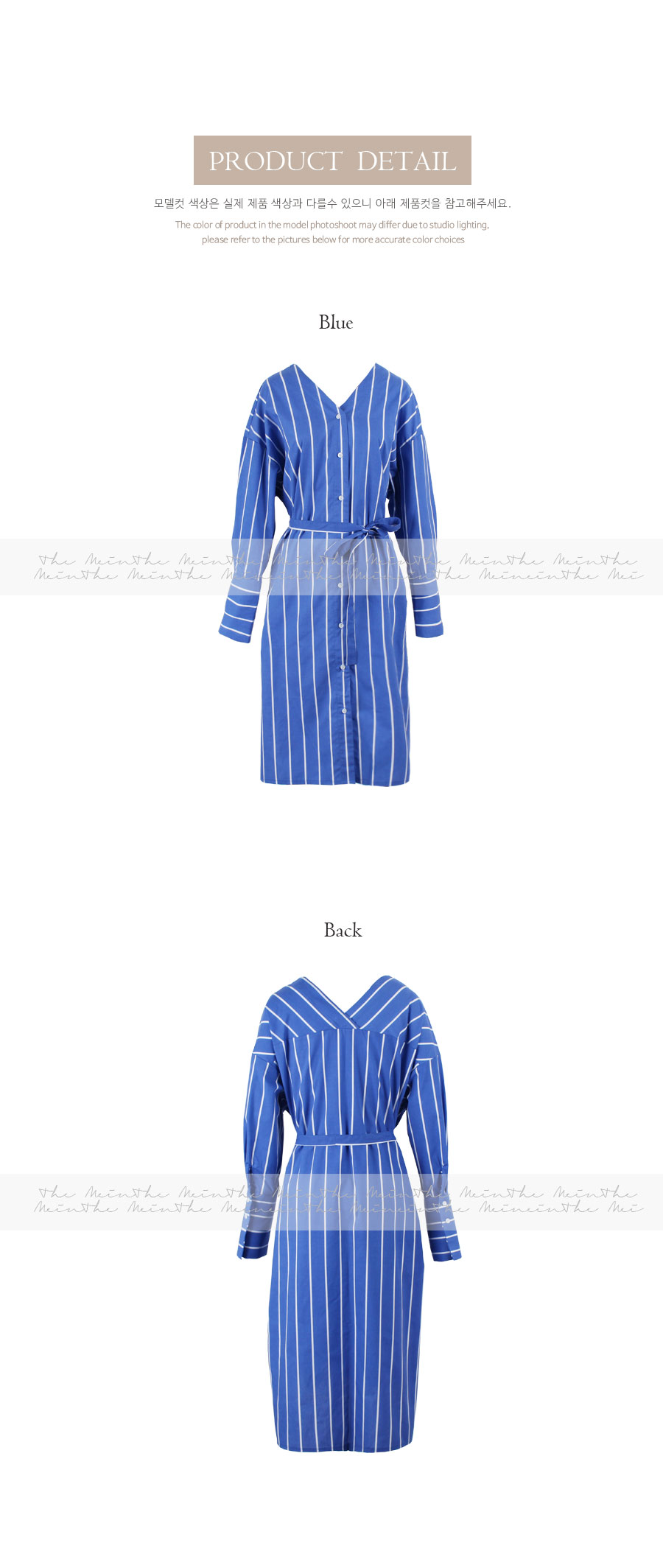 Waist ribbon tie can be styled to accentuate the waistline and give more structure to the overall look.
Asymmetrical length and slit detail for comfortable and easy movement.
The back has a V-neck design as the focal point.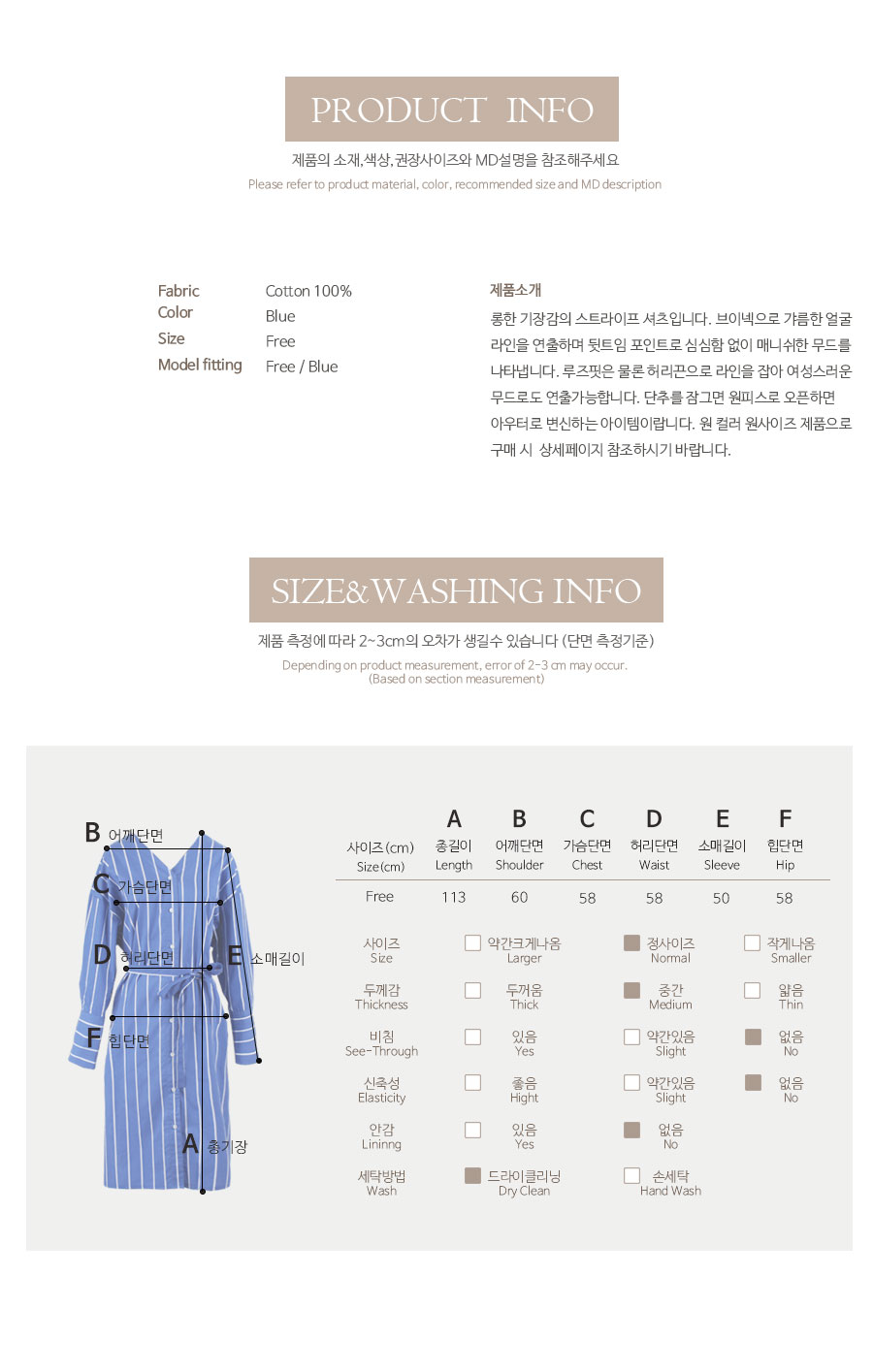 model Size