Description
Details

*
This ribbed-style V-neck long knit dress boasts a feminine silhouette.
We love this dress because it combines an overall silhouette feminine with
a V-neck style that stands out with a thick-ribbed texture.
This is a thick textured dress that contains wool for cooler climates.
* Due to the nature of the material, it is normal (and not considered a defect)
that pilling and bobbling may form due to friction.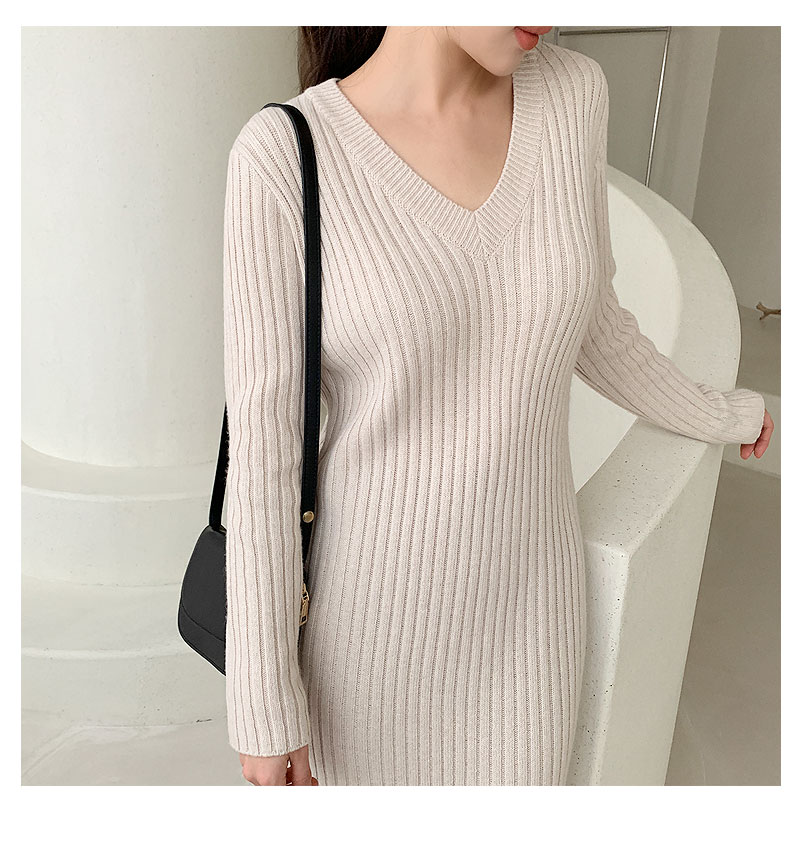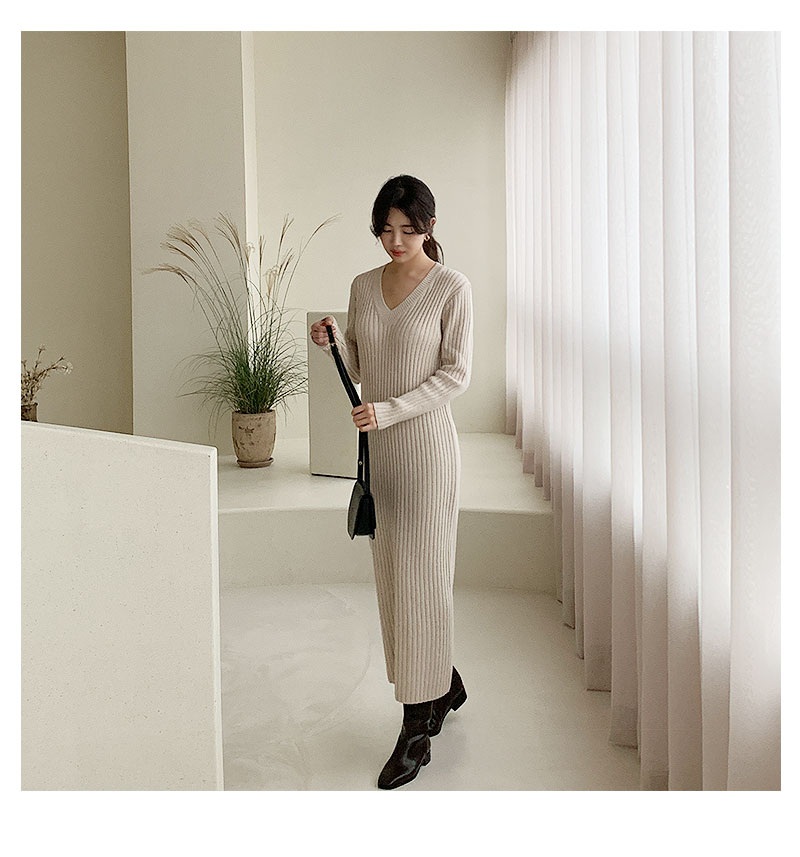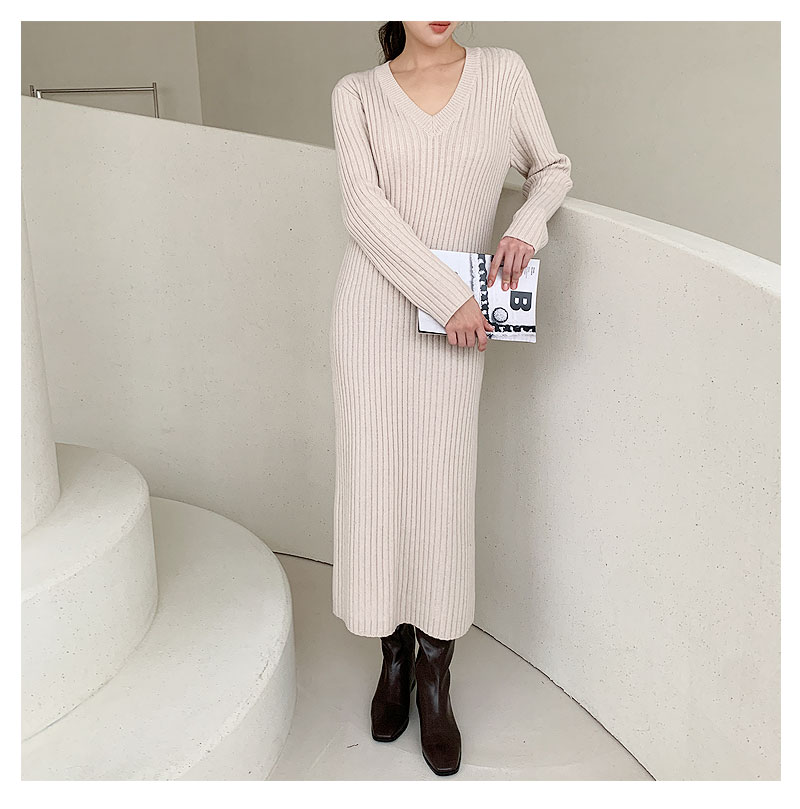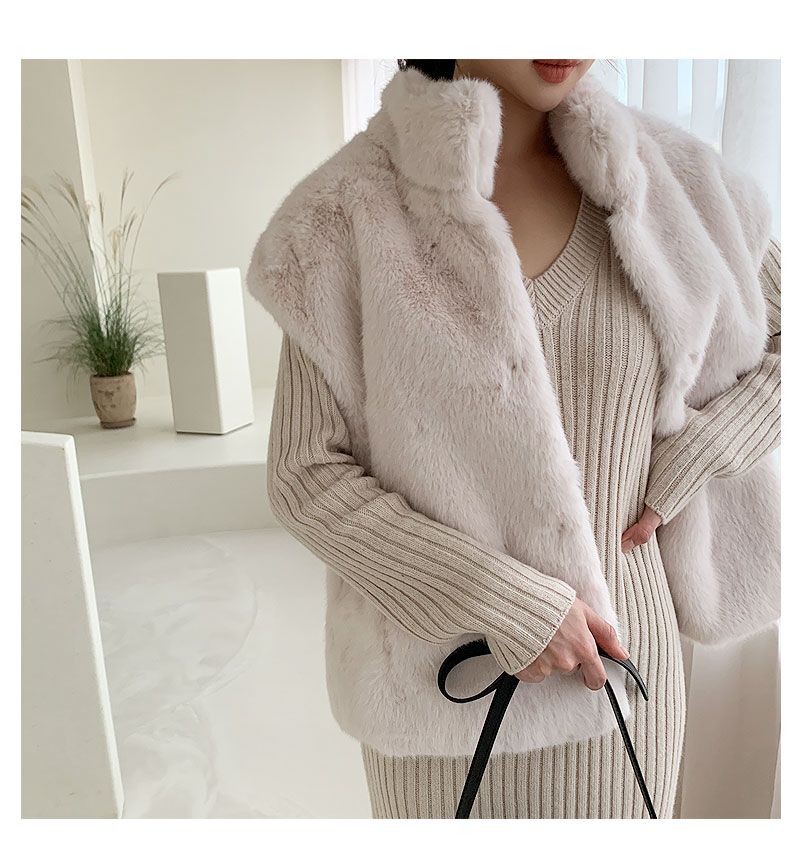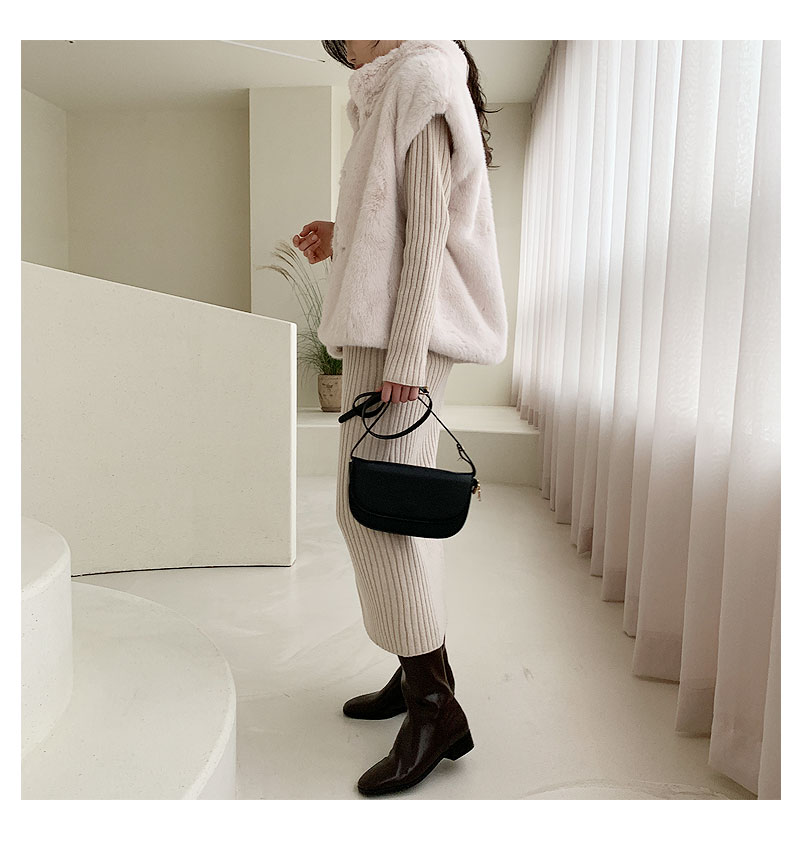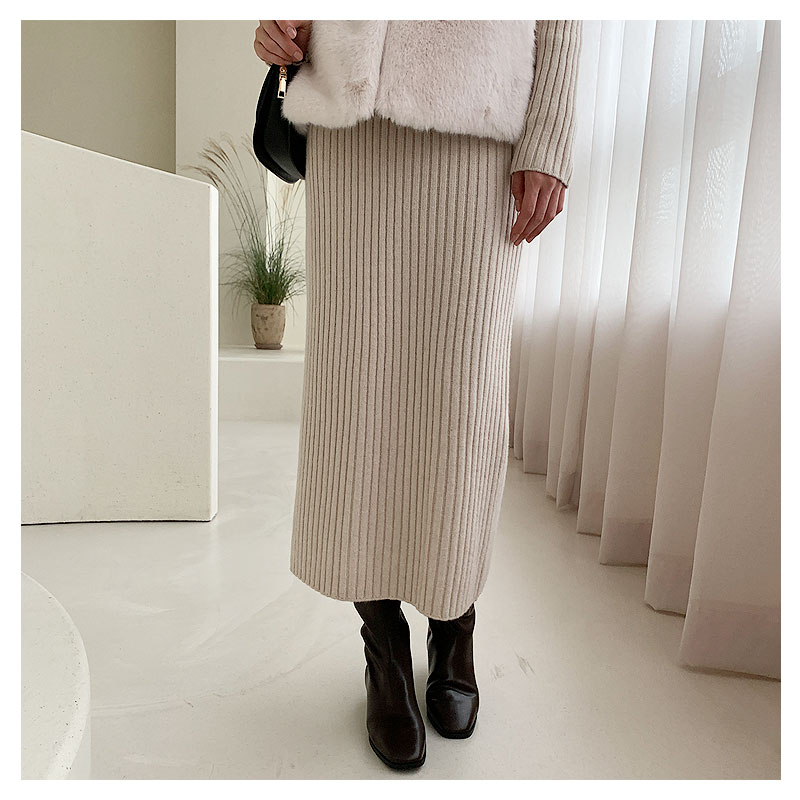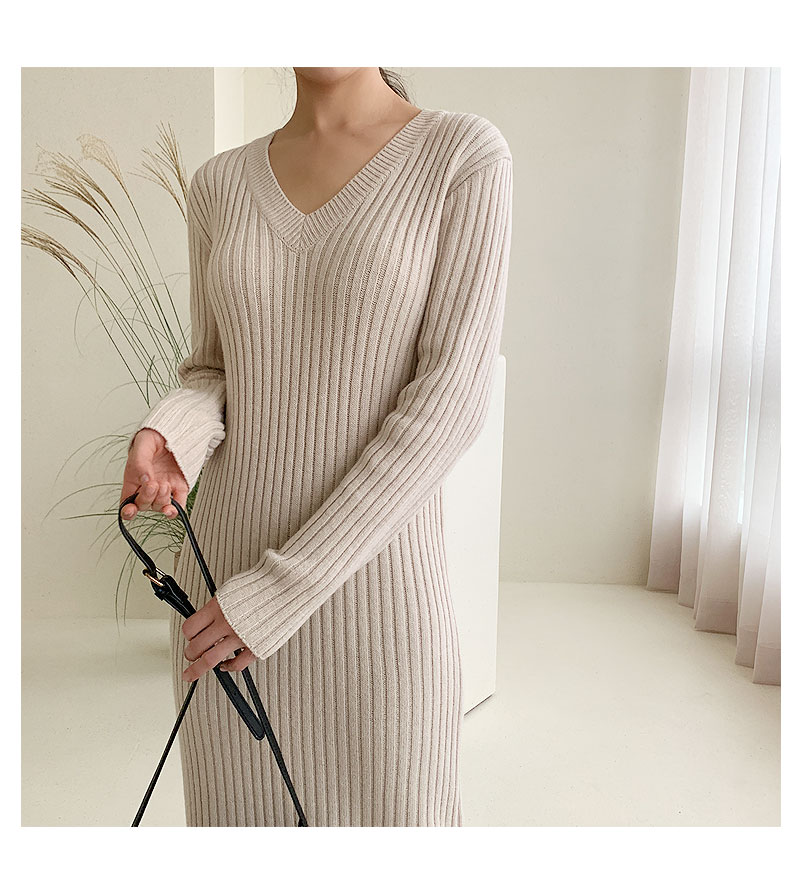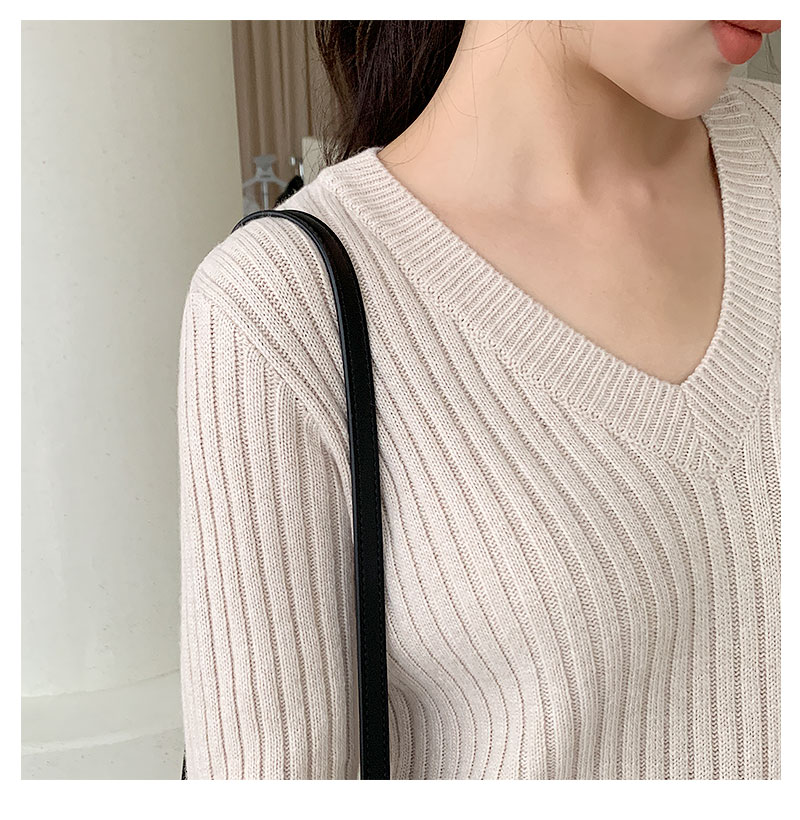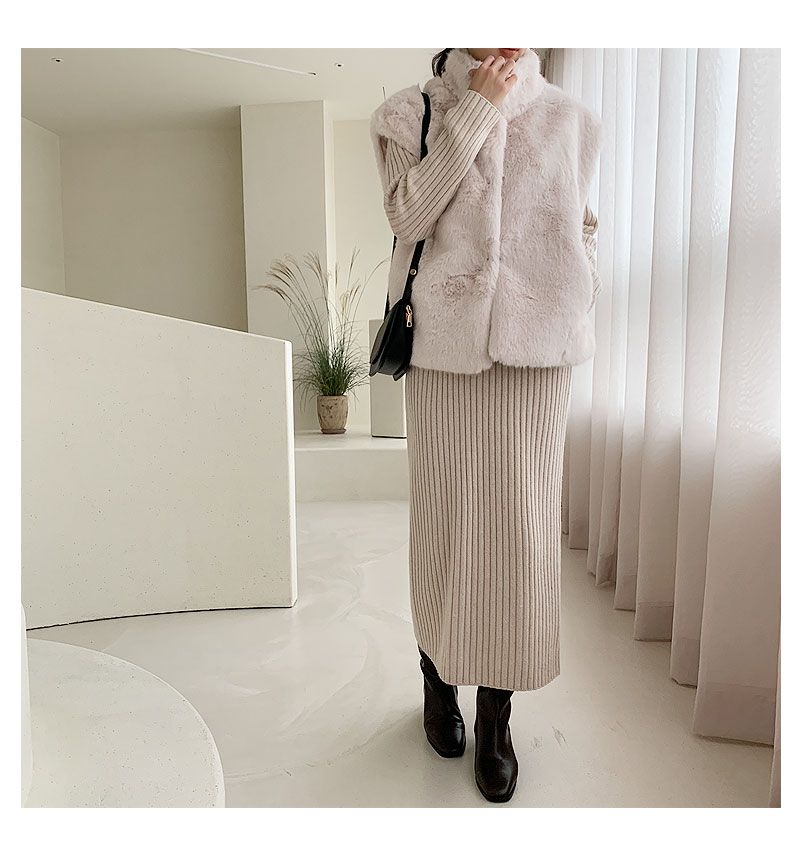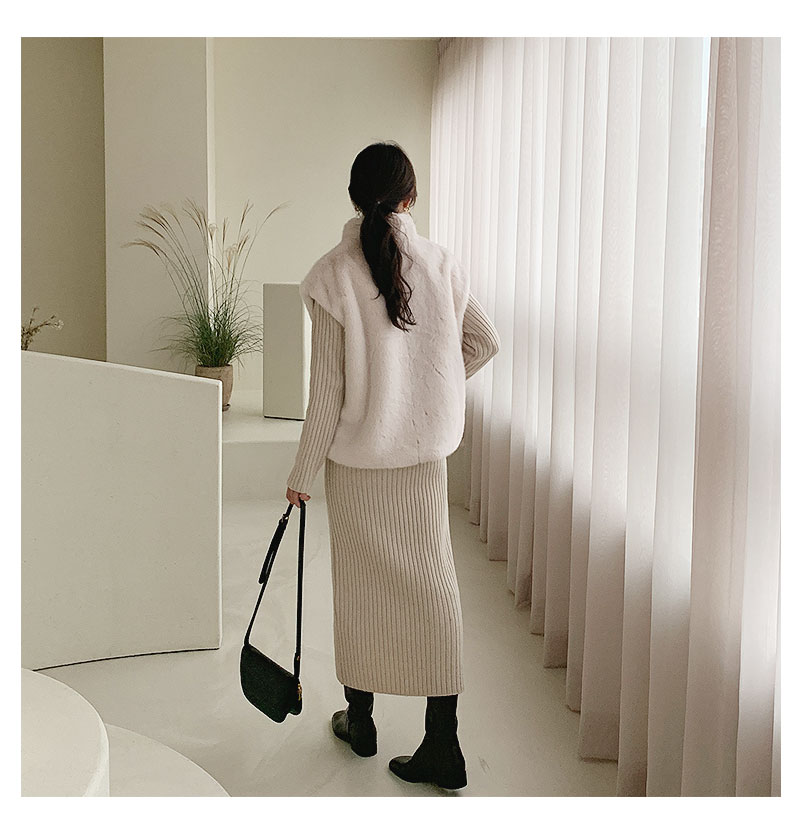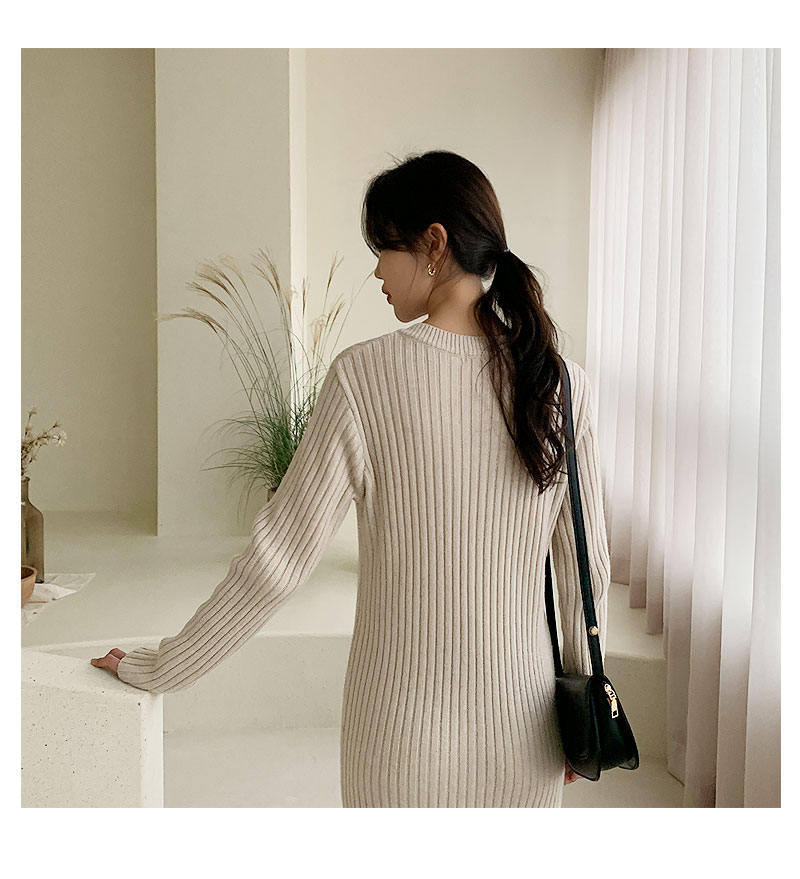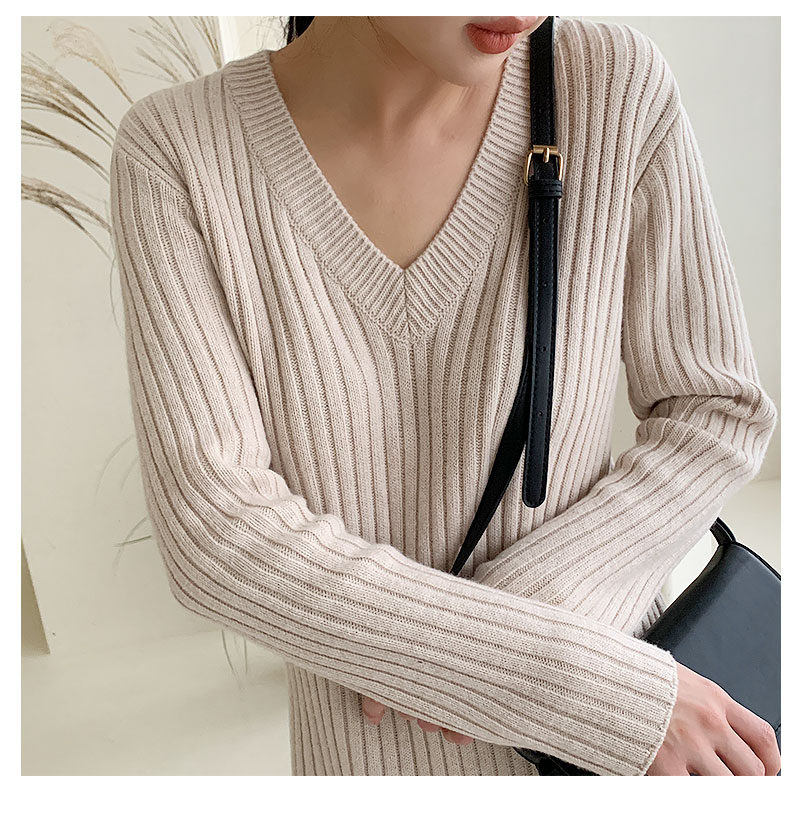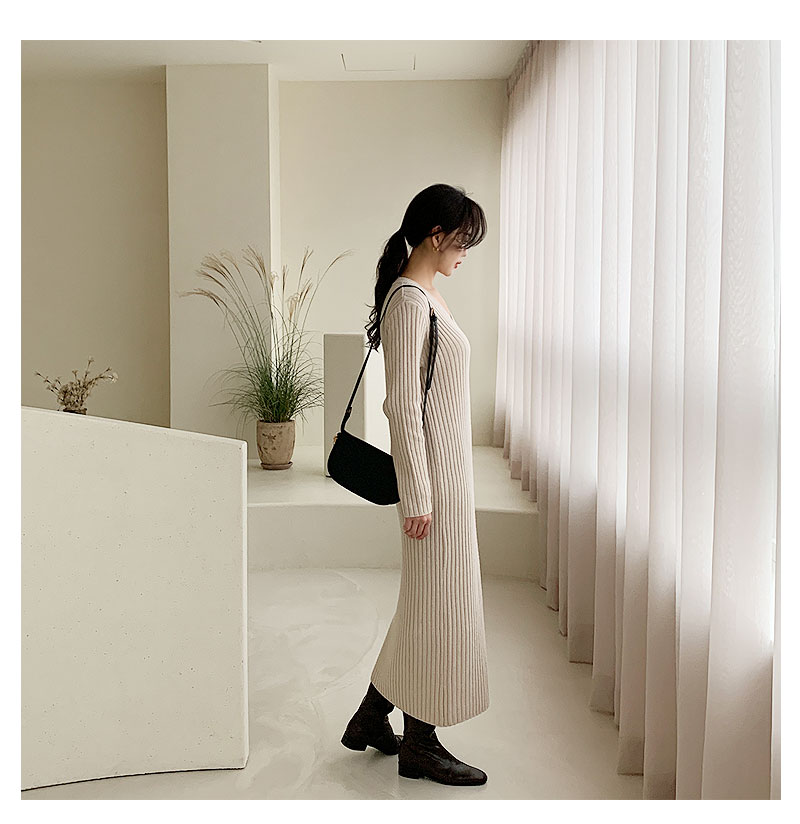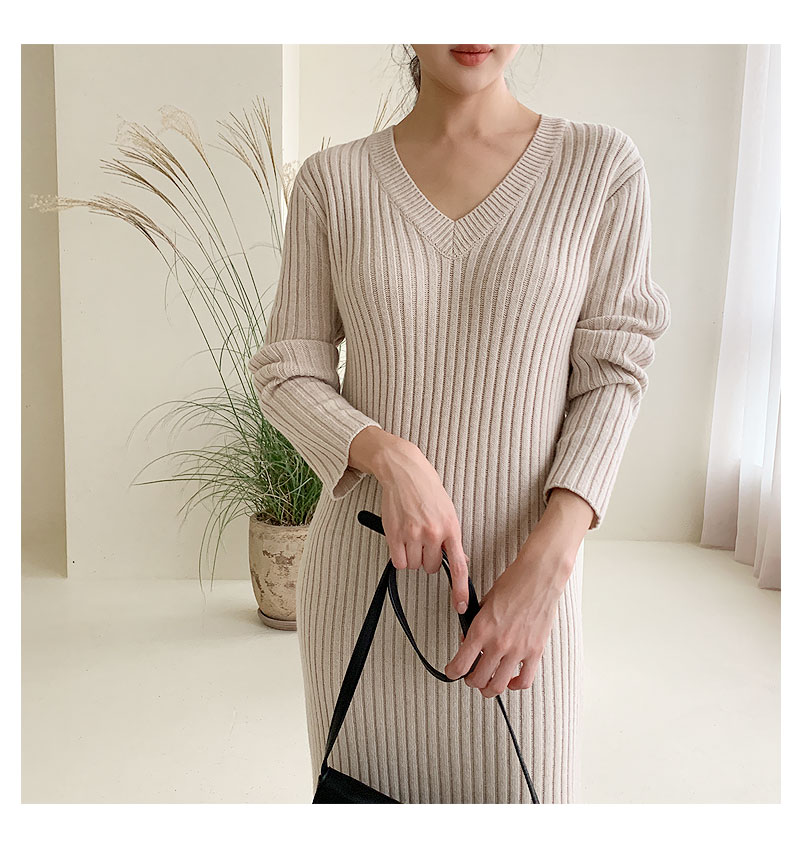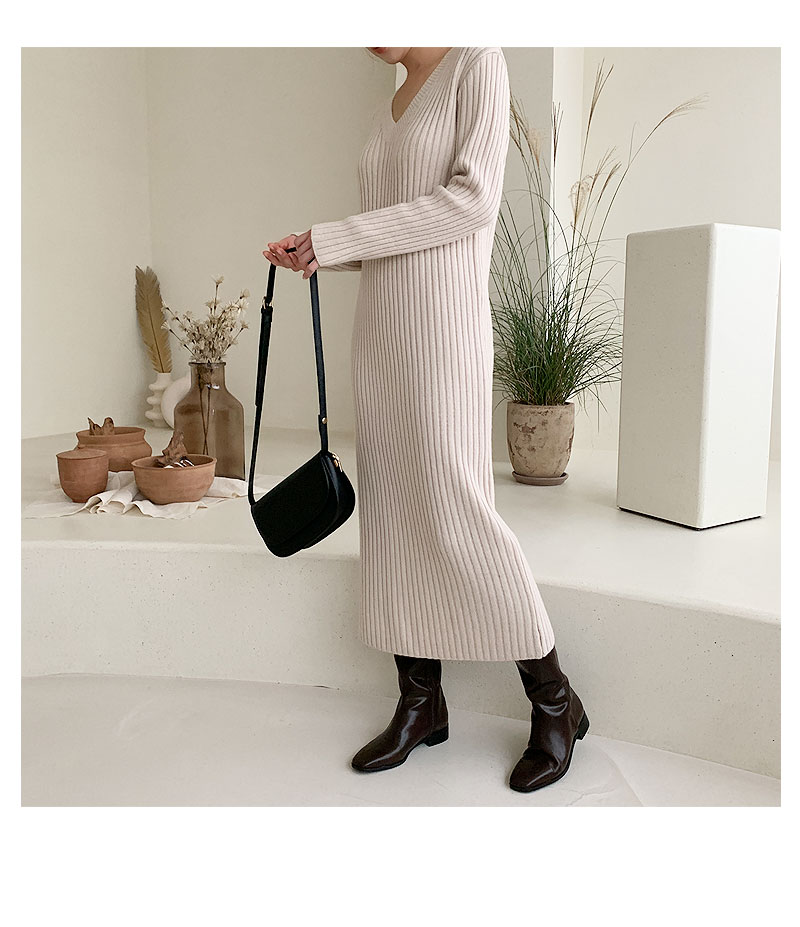 Detailed Info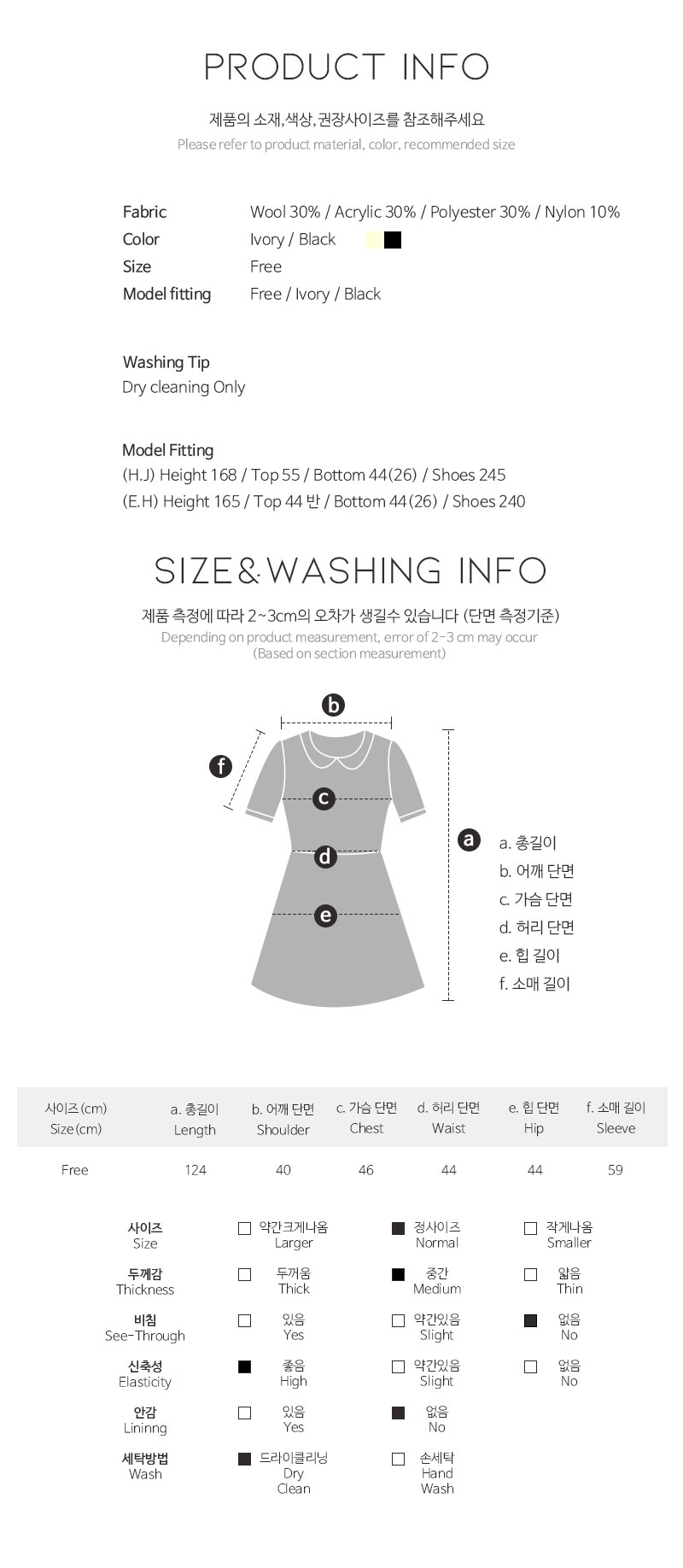 model Size