Description
Details

*
A linen jacket with thin shoulder pads and waist tie to add structure to the overall look.
Its thin and lightweight material that is comfortable to wear.
Available in soft hues for a modern look and designed with hidden buttons for a clean look.
A versatile piece to style your outfits with.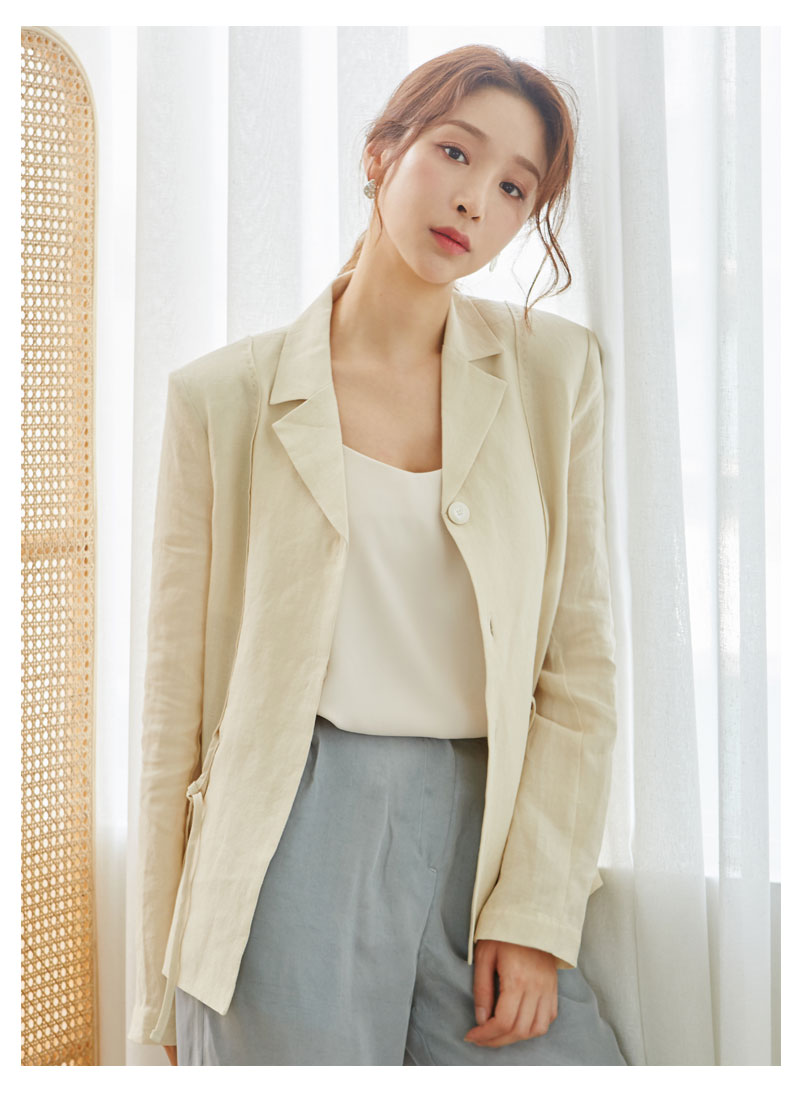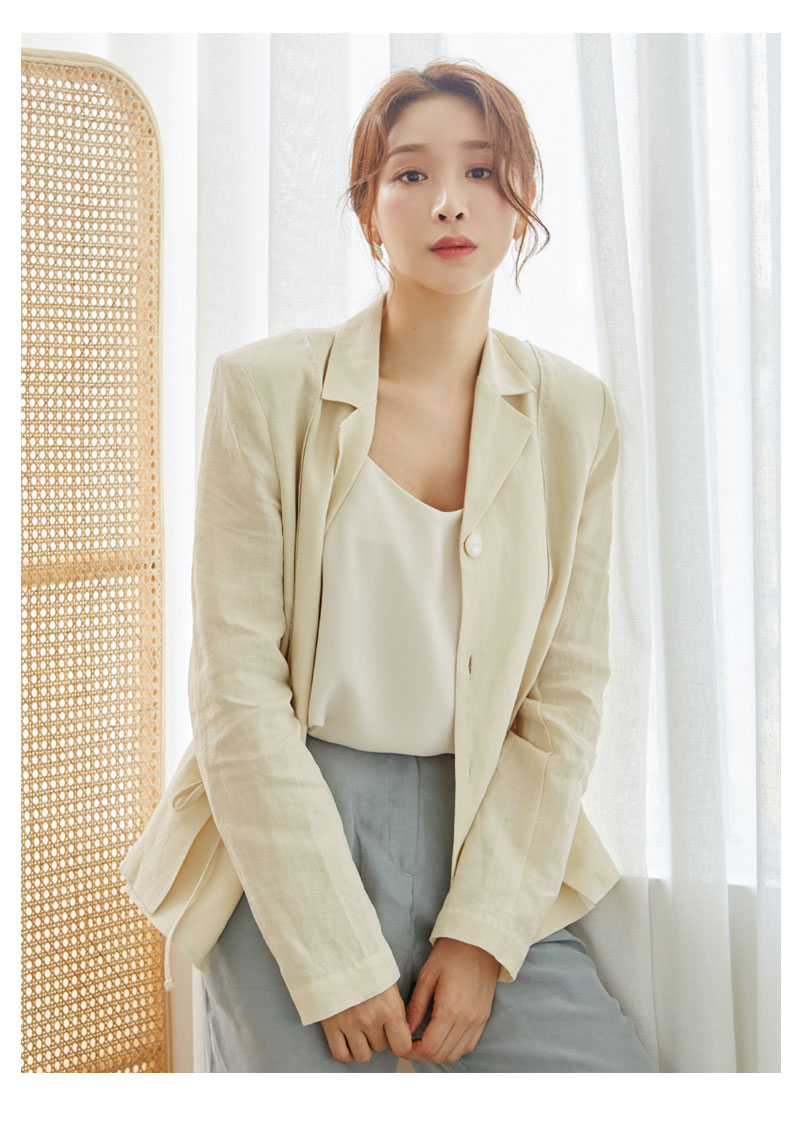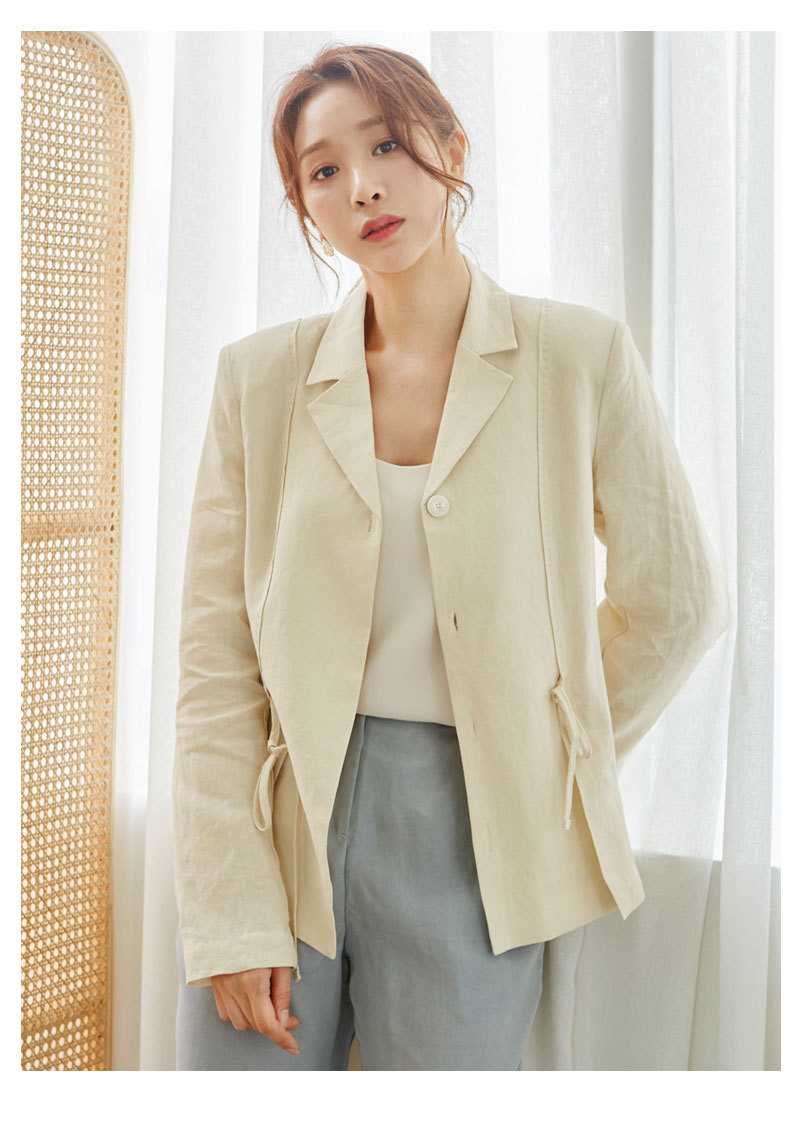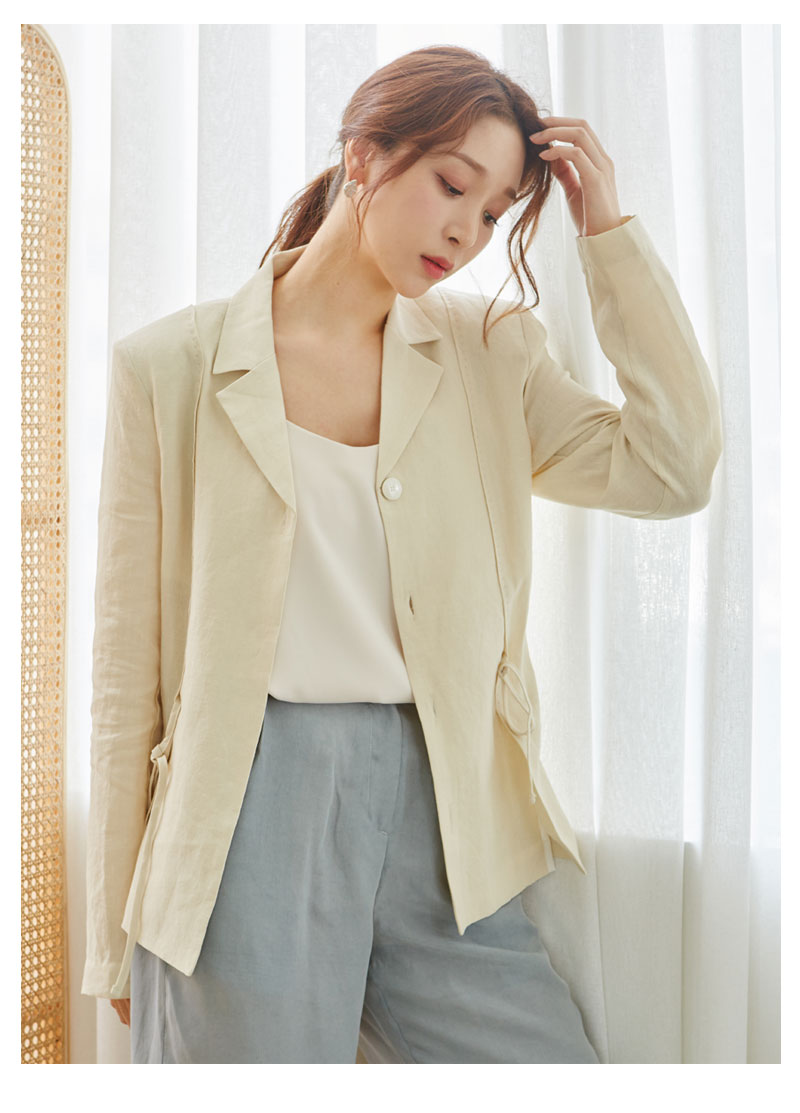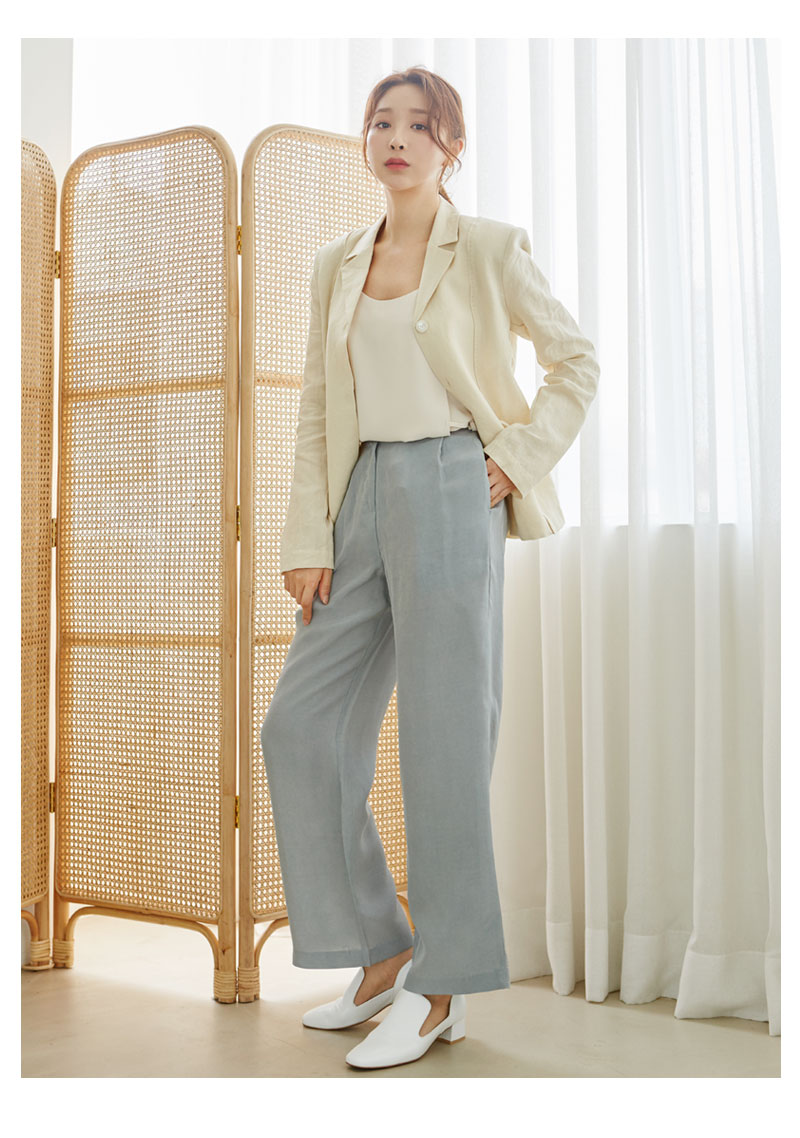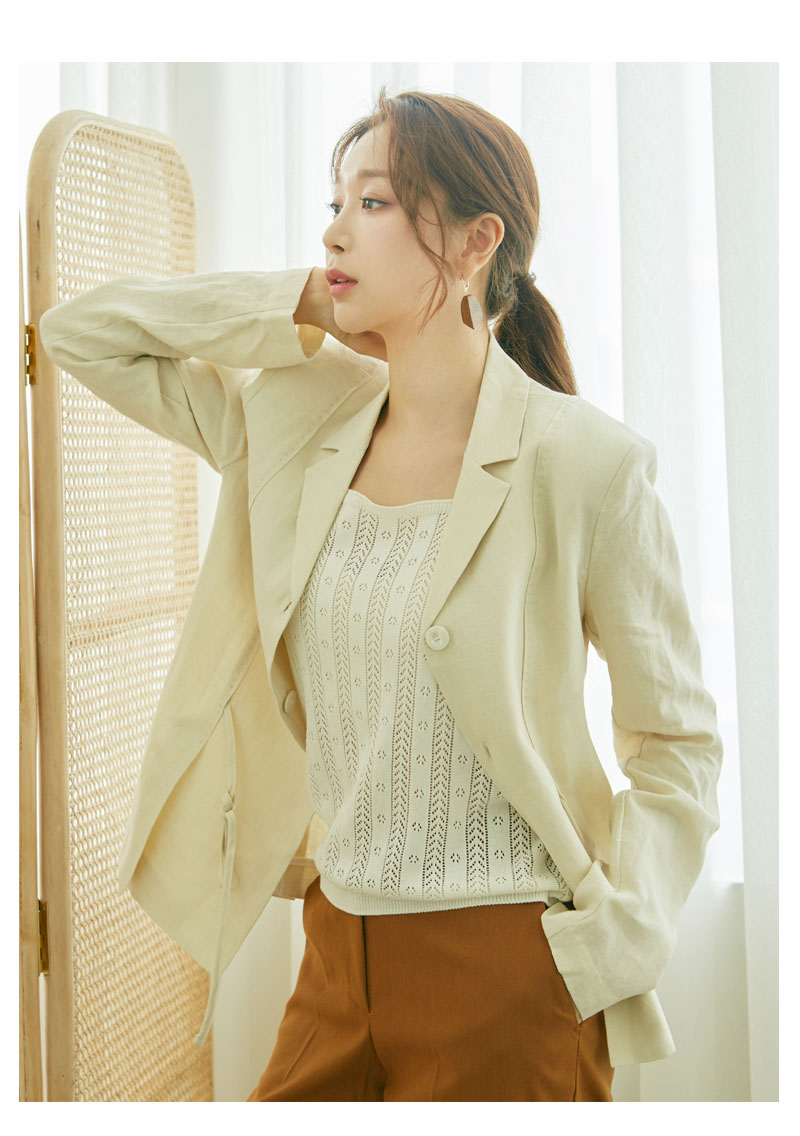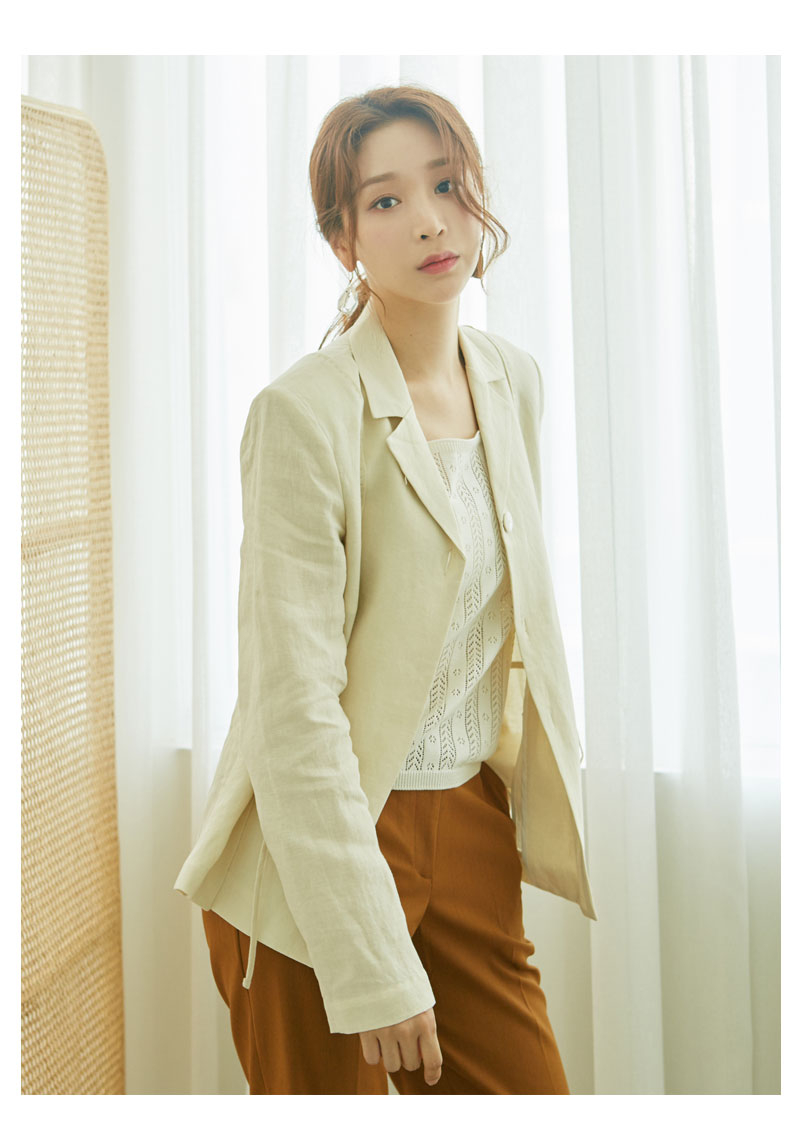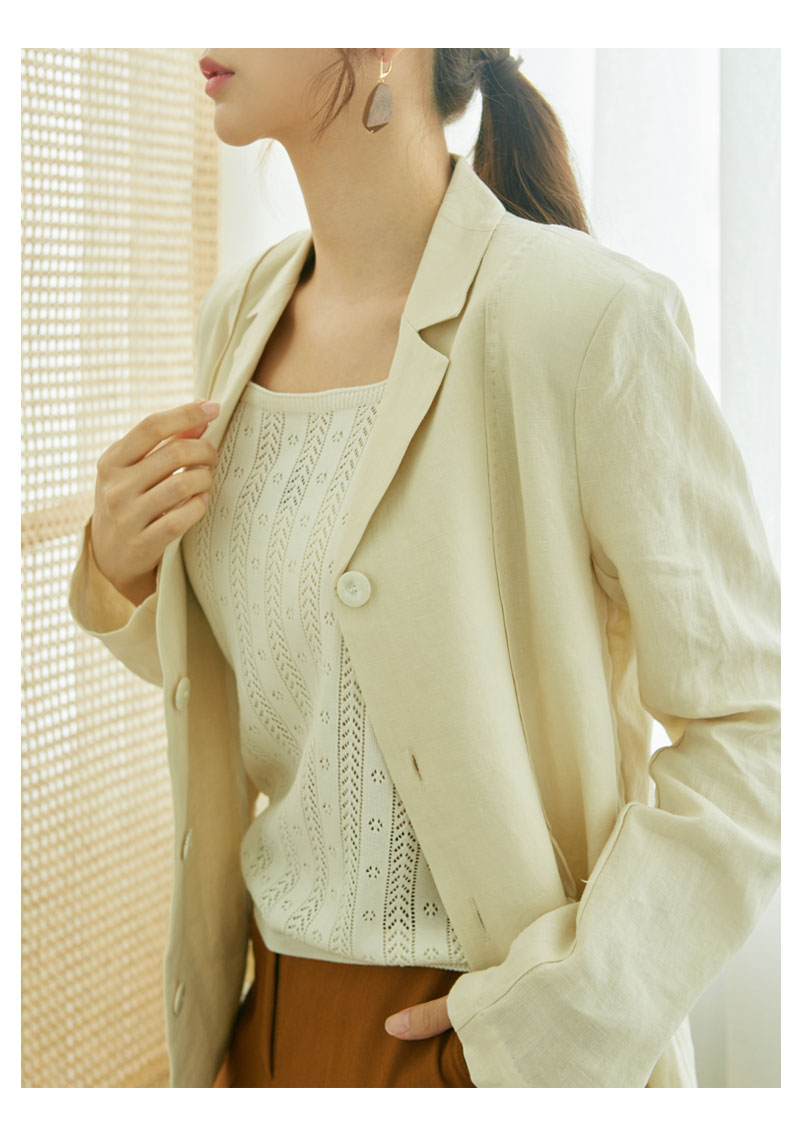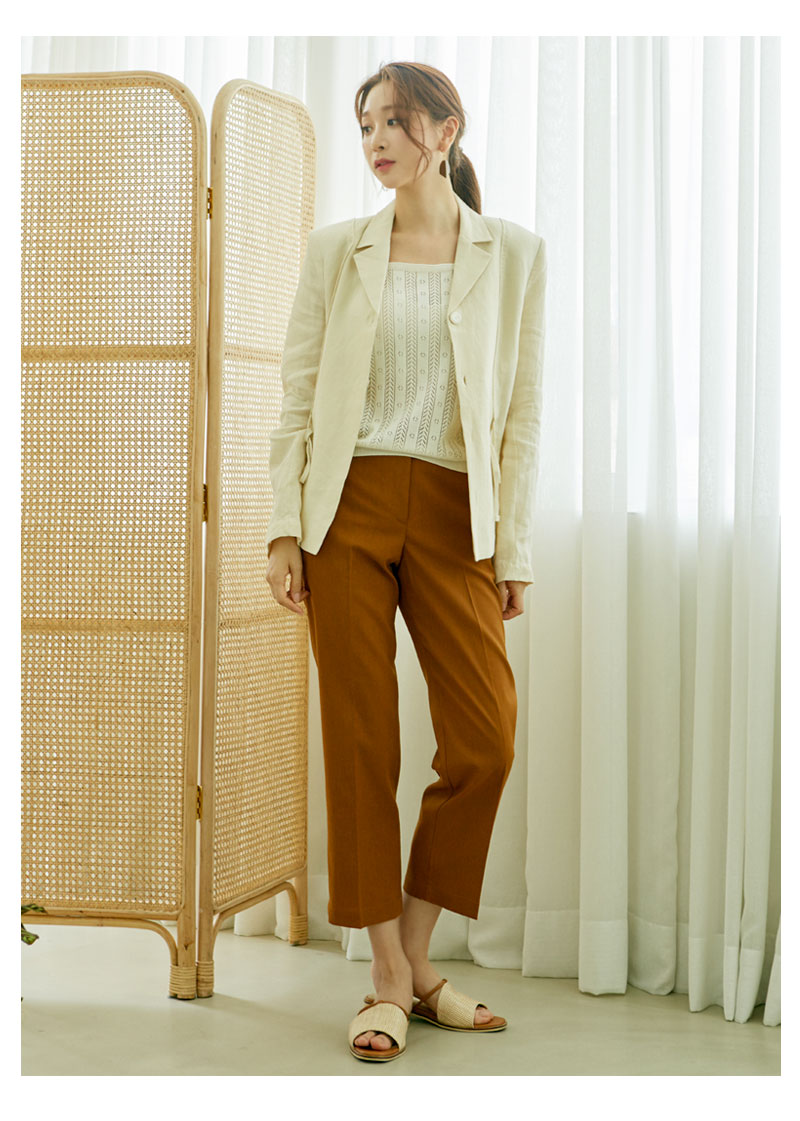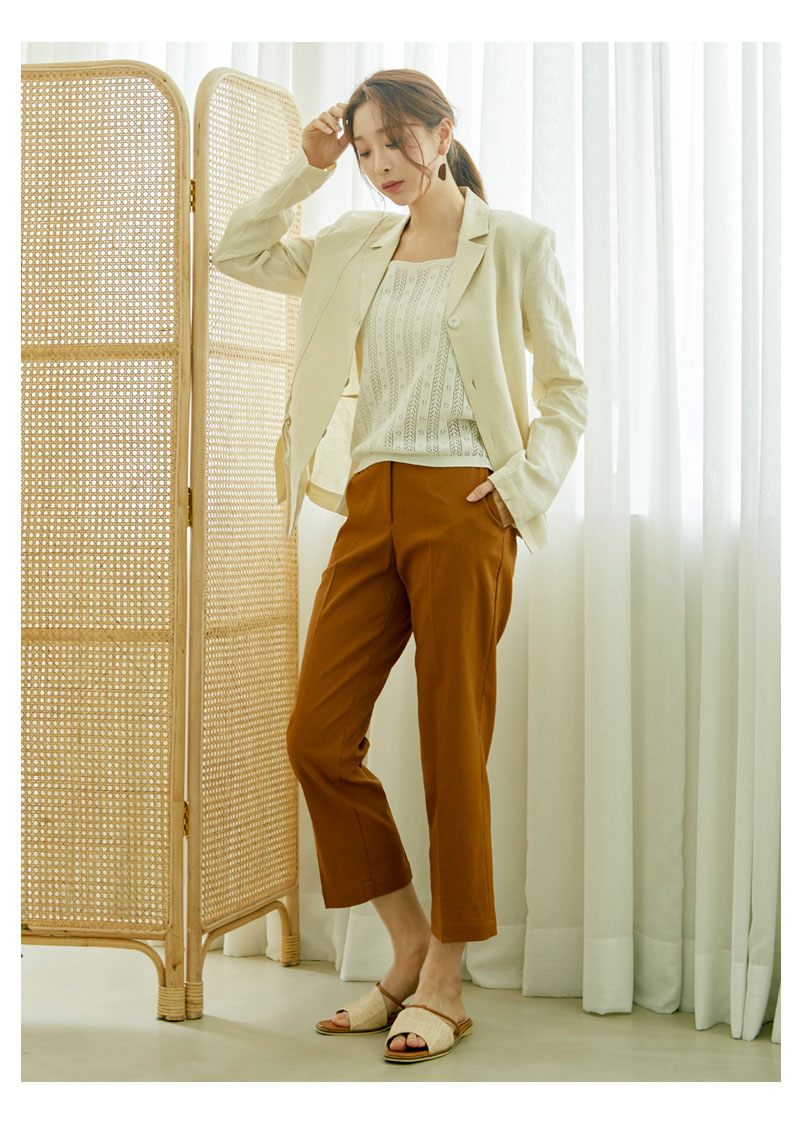 Detailed Info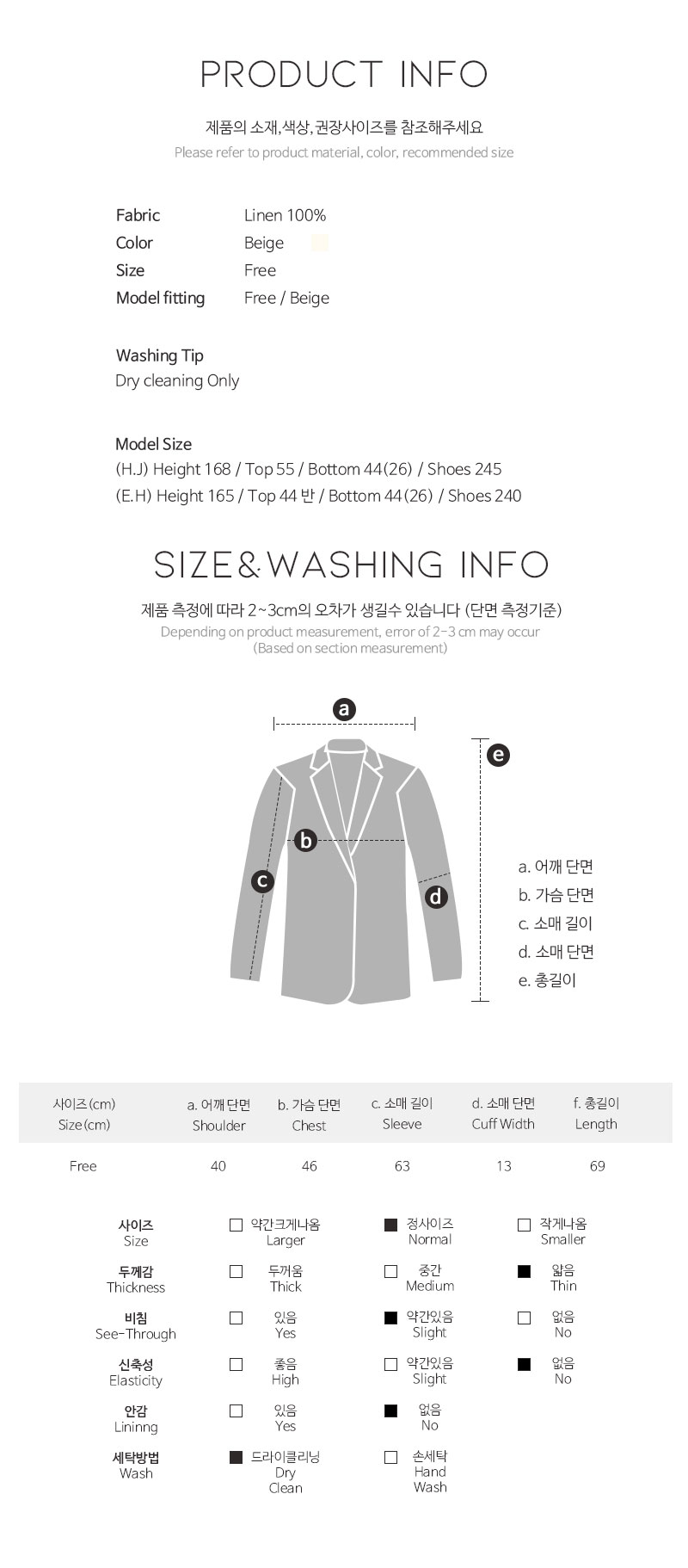 model Size