Description
Details
플리츠, 주름, 밑단 모두 언발란스 디자인의 스커트 입니다.
허리 사이즈는 안쪽과 바깥쪽 단추로 조절하는 랩 스타일의 제품입니다.
안쪽 잡아주는 끈으로 노출 부담을 줄였으며 면 100% 혼용율의 도톰함 소재로 촤르르 떨어지는 핏감으로 연출가능한 제품입니다.

*
This unbalanced skirt with a mix of textures – pleats and wrinkles in an asymmetrical length.
Wrap style skirt with button details on the side.
Comes with a string on the inside for fitting purposes.
Made of 100% mixed cotton that is sturdy, allowing the skirt to flow neatly.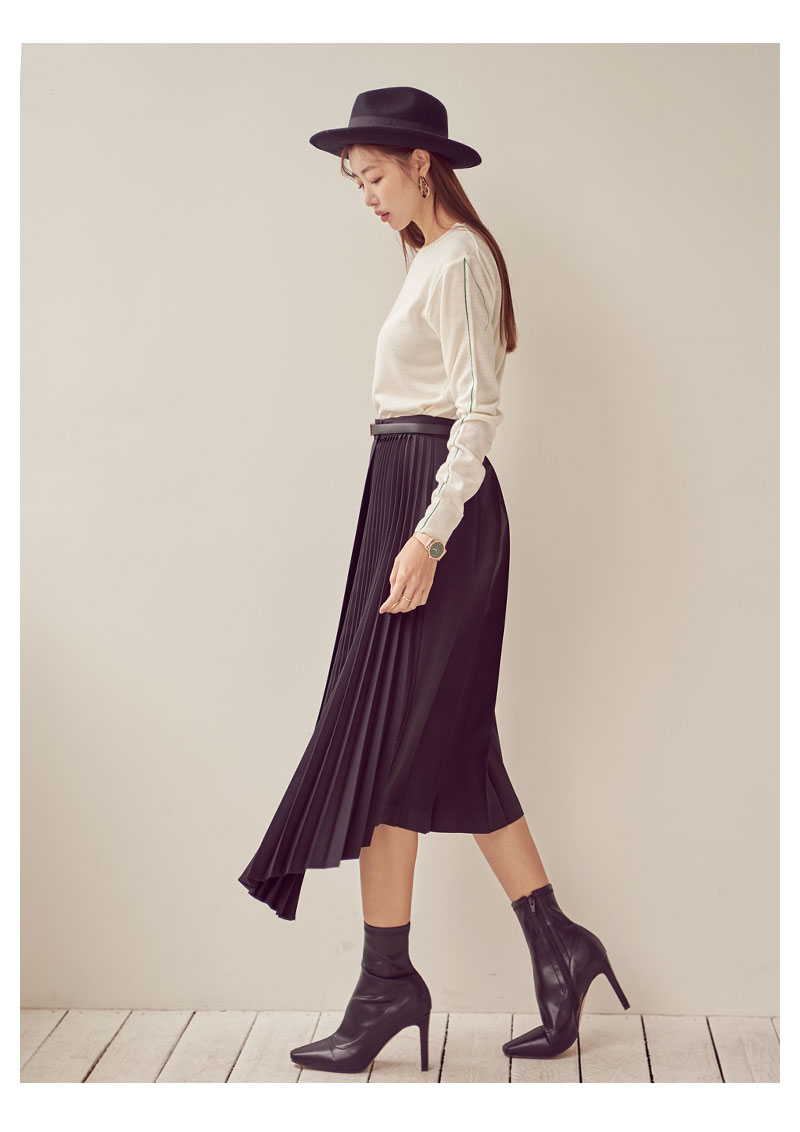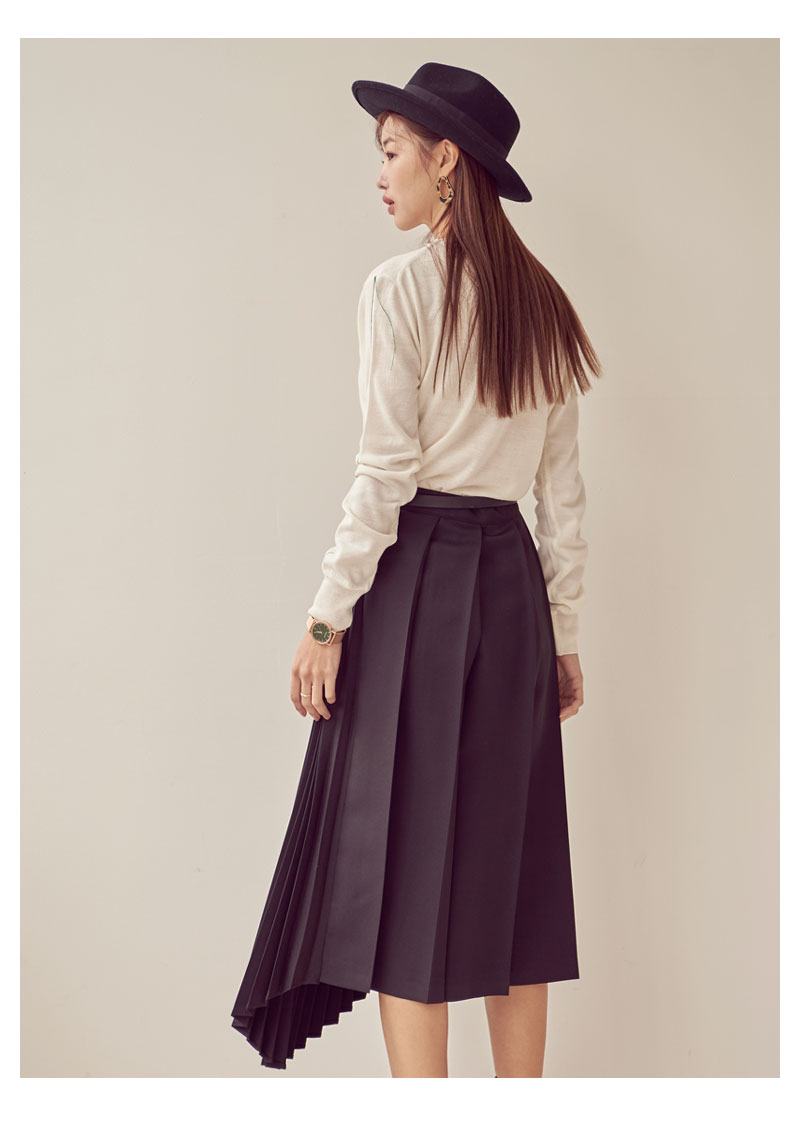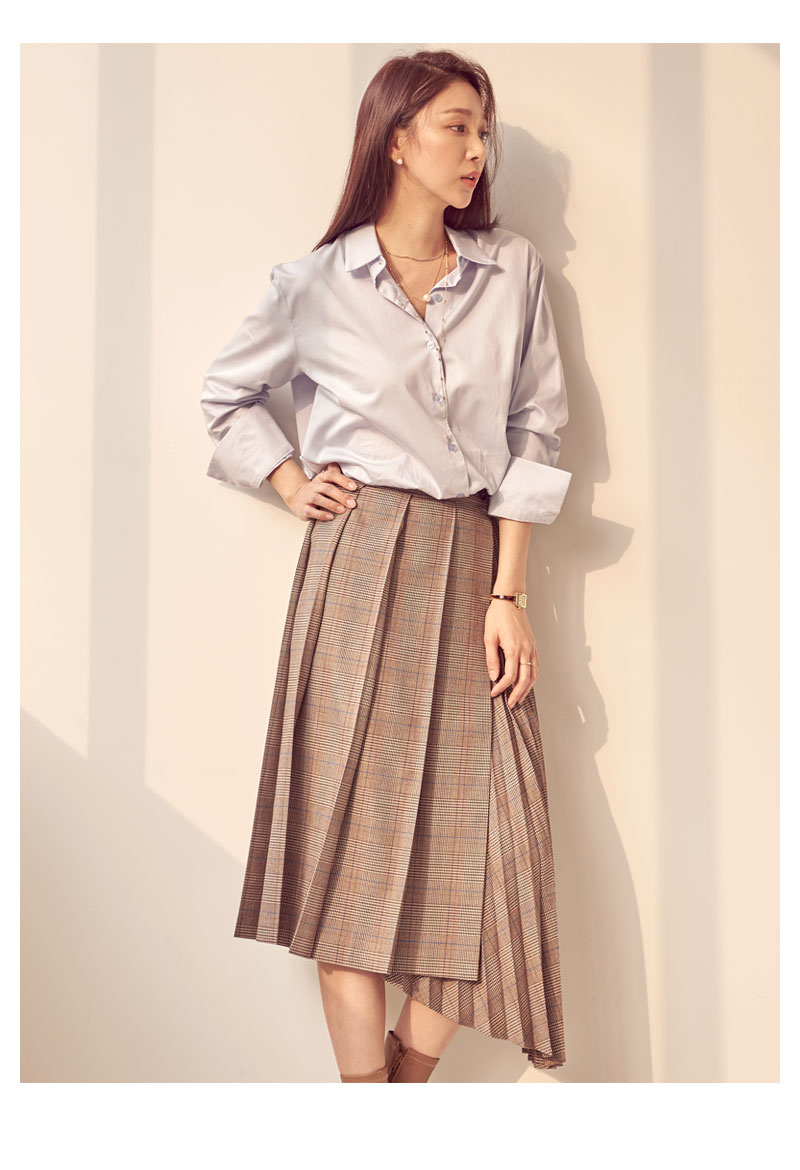 Detailed Info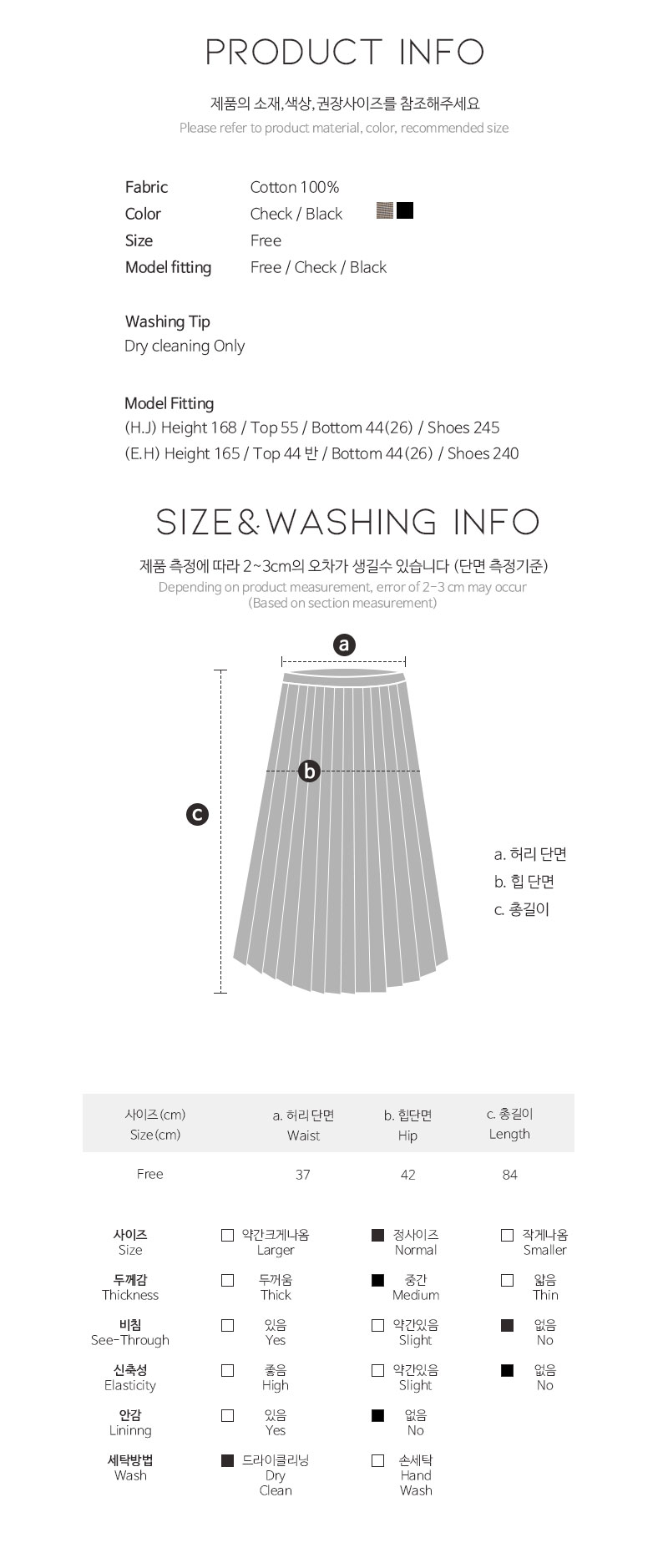 model Size