Description
Details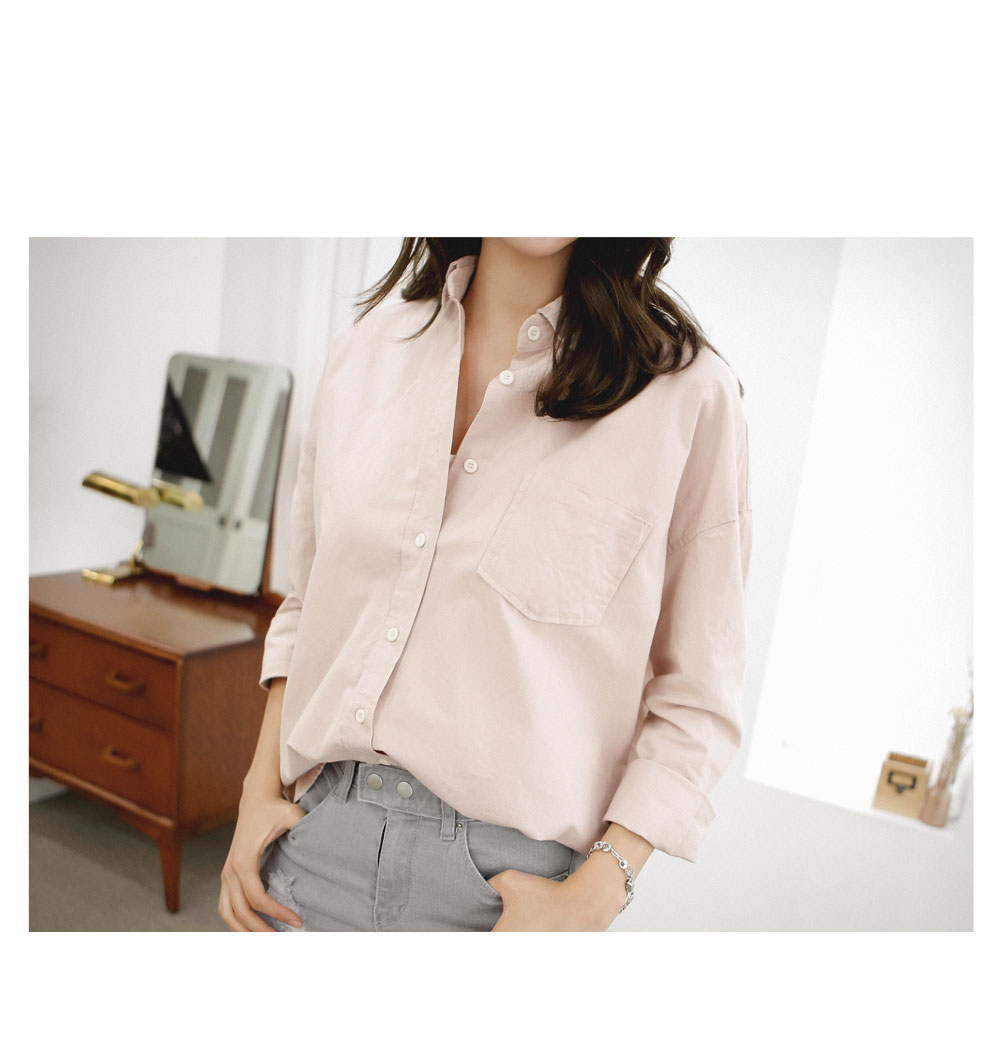 소재가 바삭거리면서 소프트한 감촉의
기분 좋은 코튼 소재로 제작된 셔츠 에요.
백라인의 중앙 핀턱으로 볼륨감 있는
아웃핏을 연출 할 수 있어요.
전체 핏이 적당히 여유 있어서
입었을 때 멋스러운 아풋핏으로
밖으로 꺼내 입거나 넣어 입었을 때에도
모두 멋스러운 라인을 만들어주는 제품 입니다.
포근한 느낌의 인디핑크 컬러가
블랙, 화이트, 진 다양한 하의와
매치하기 좋게 컬러가 너무 예쁘게 나왔어요.
따뜻한 봄의 컬러를 연출하기엔
좋은 아이템으로 미인 고객님들께 적극 추천해드립니다.
*
  A shirt made of cotton material that
feels crisp yet soft to touch.
Its pin tuck detail in middle of the back line
creates a voluminous look.
Designed to have a comfortable and relaxed fit,
it can be worn or tucked in or
creates a stylish look when worn.
Available in warm spring colors – dusty Pink,
Black and White that are easy to match and style with.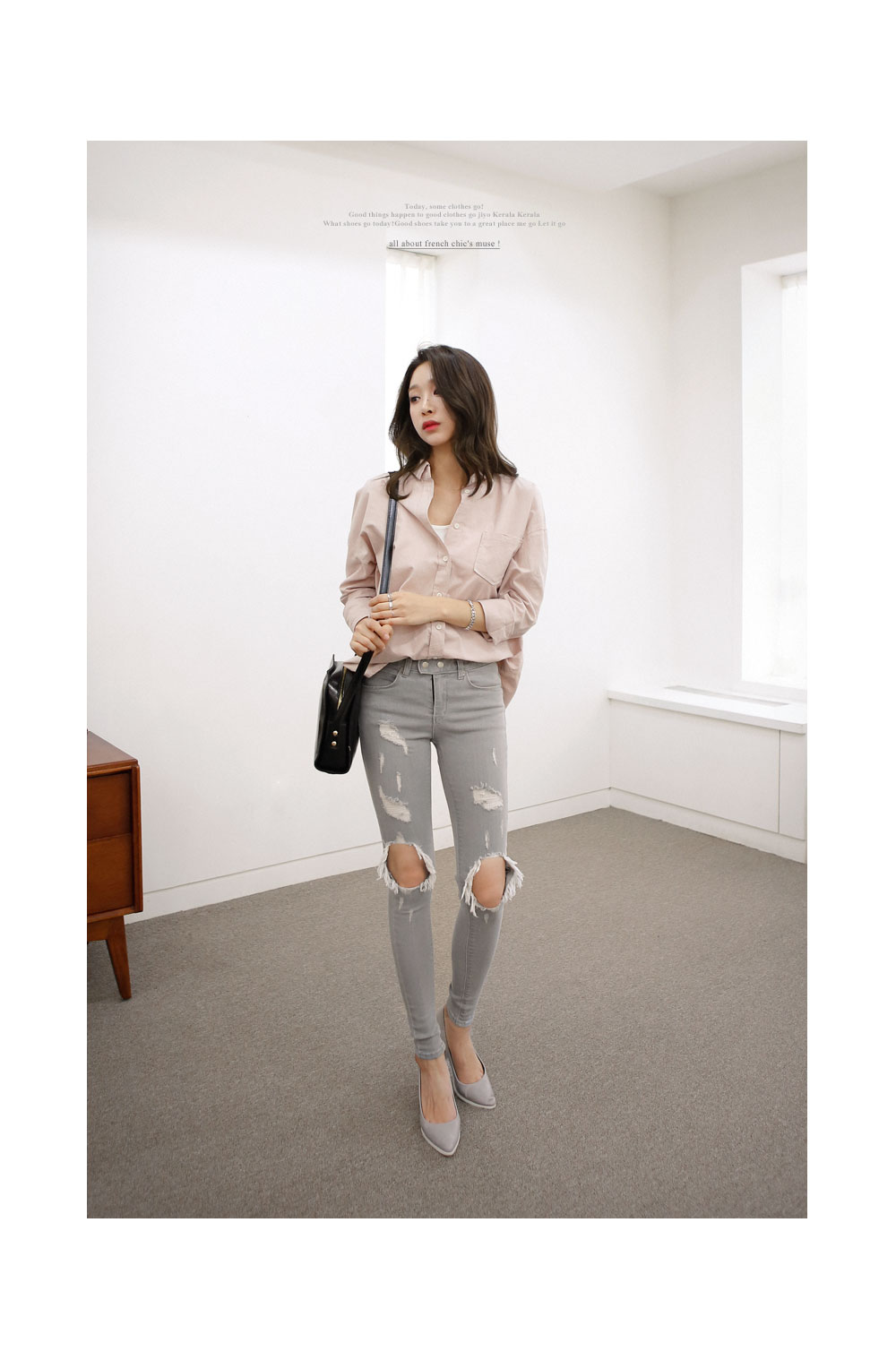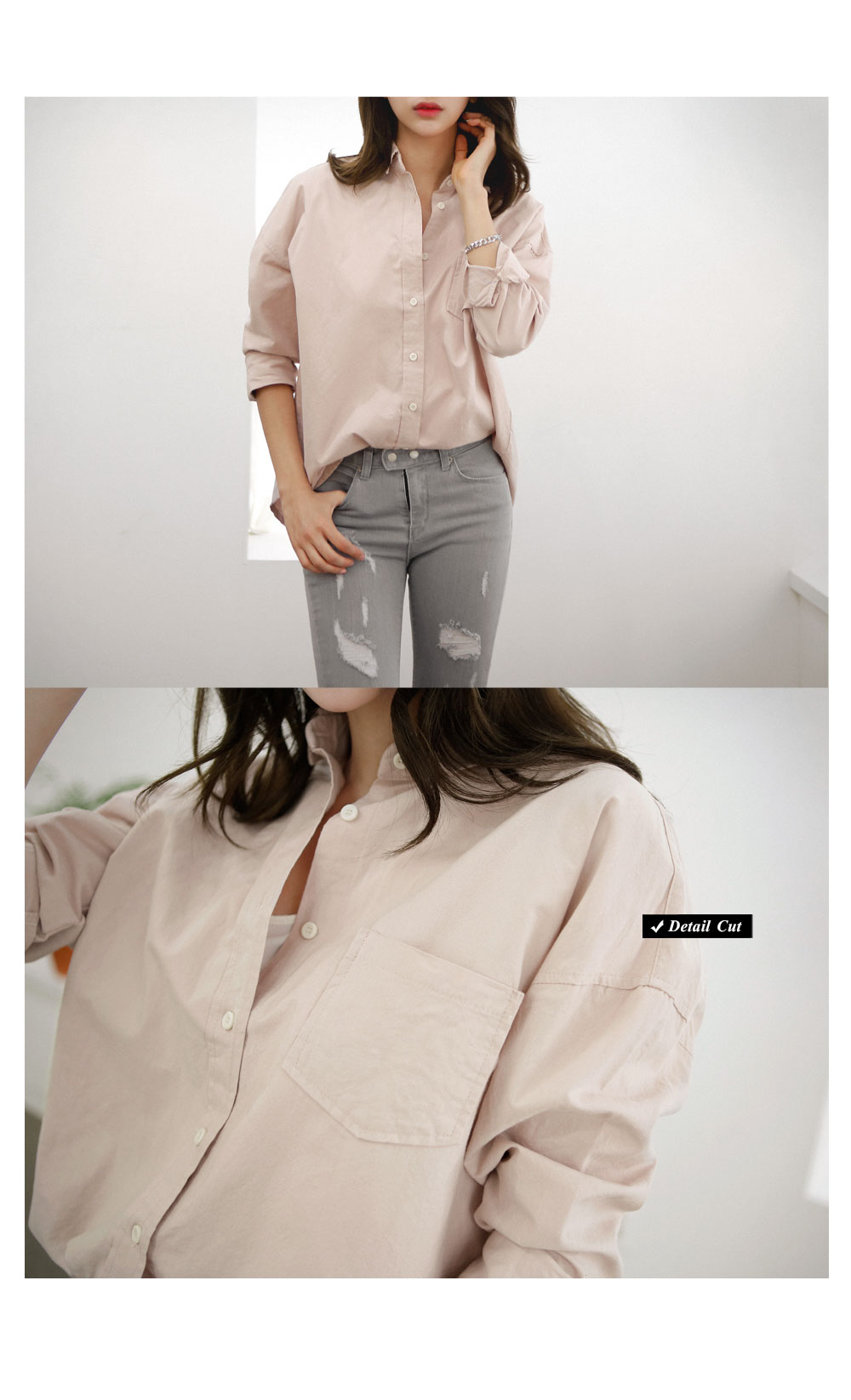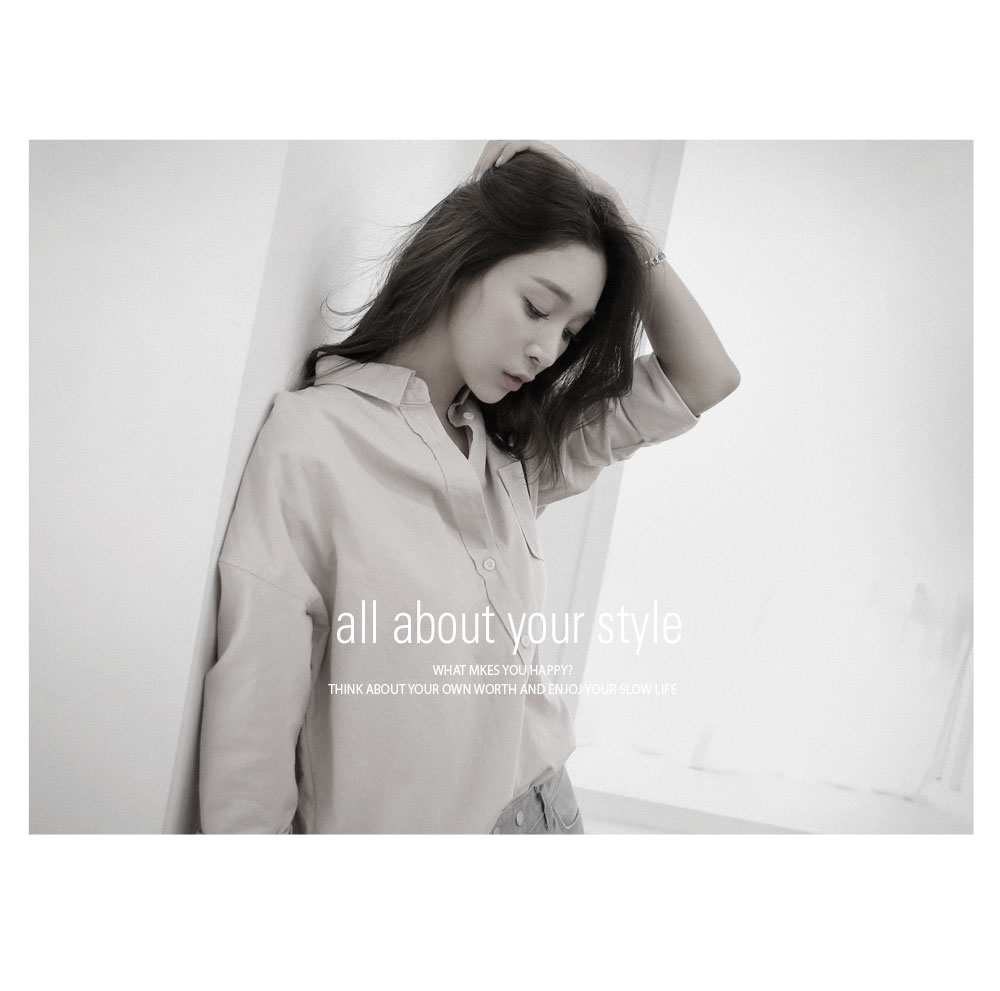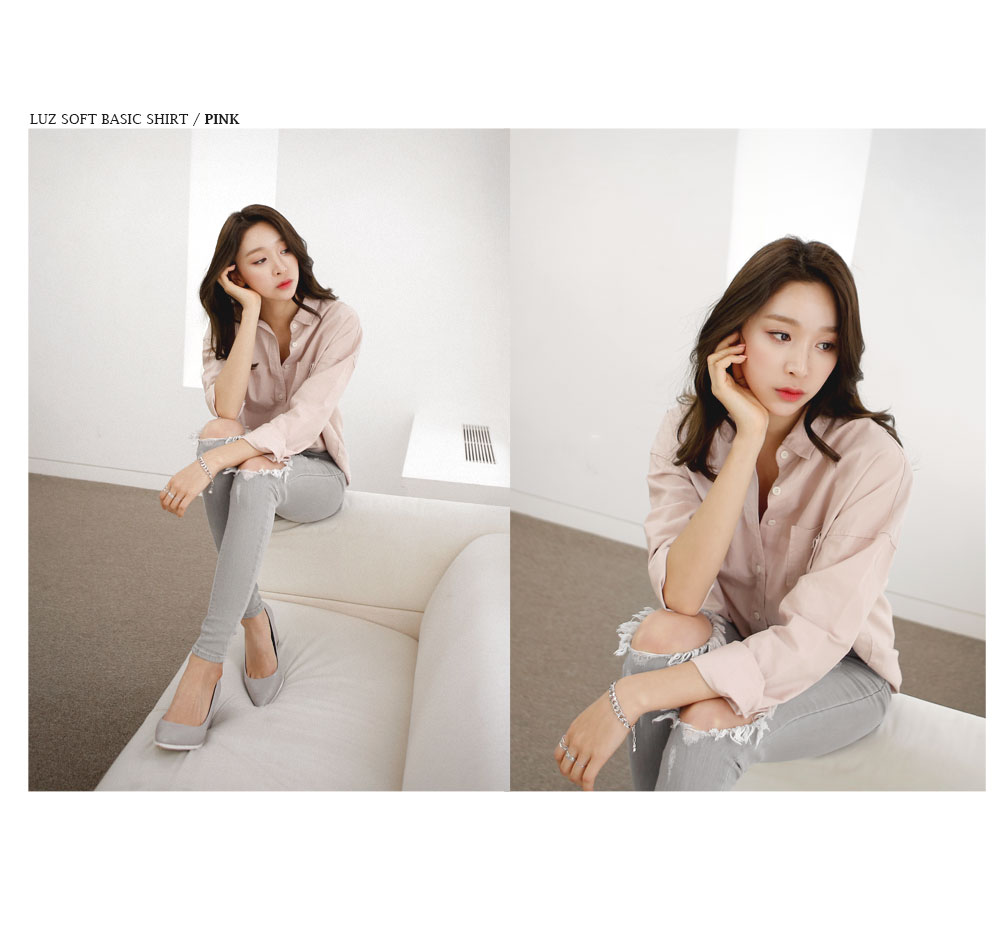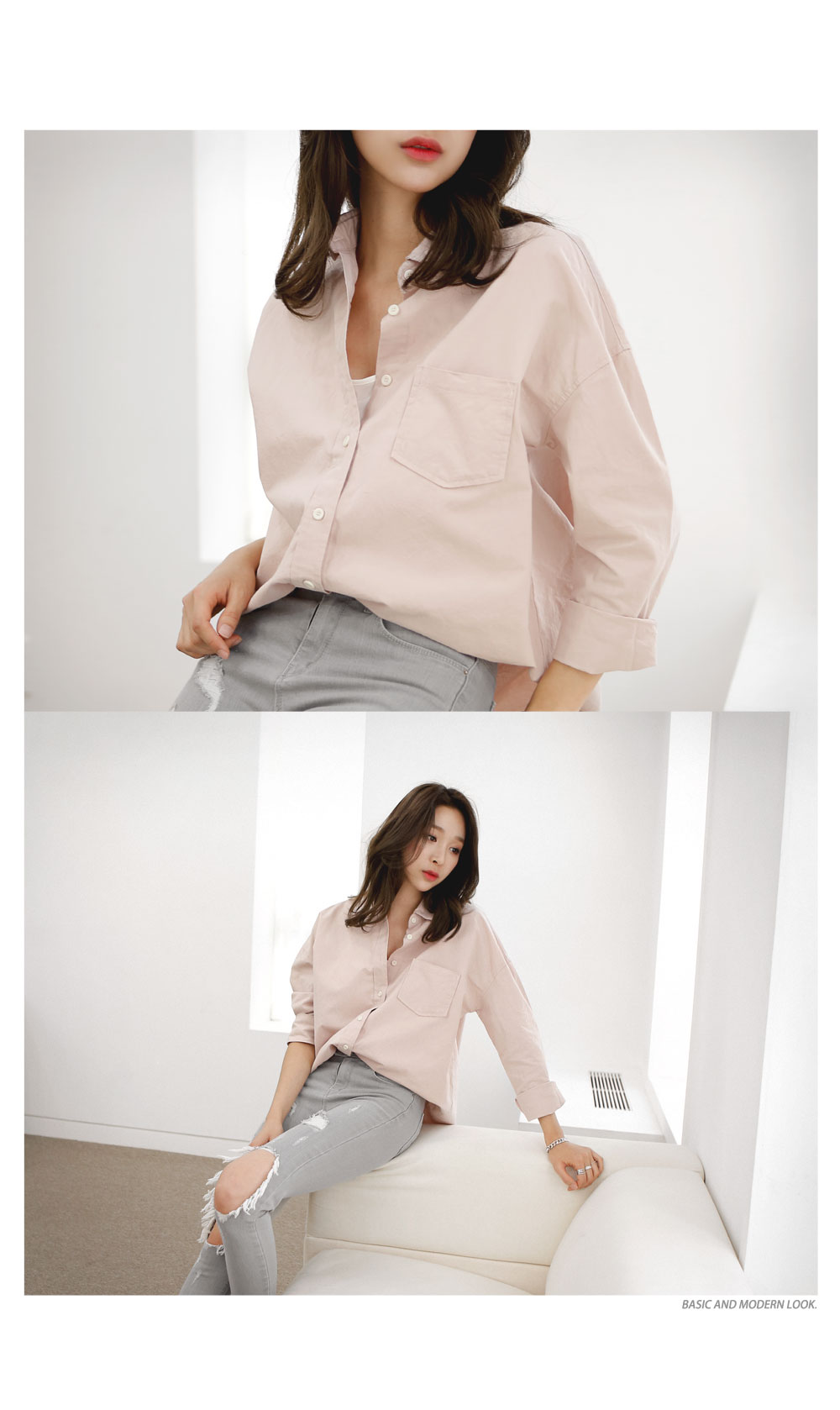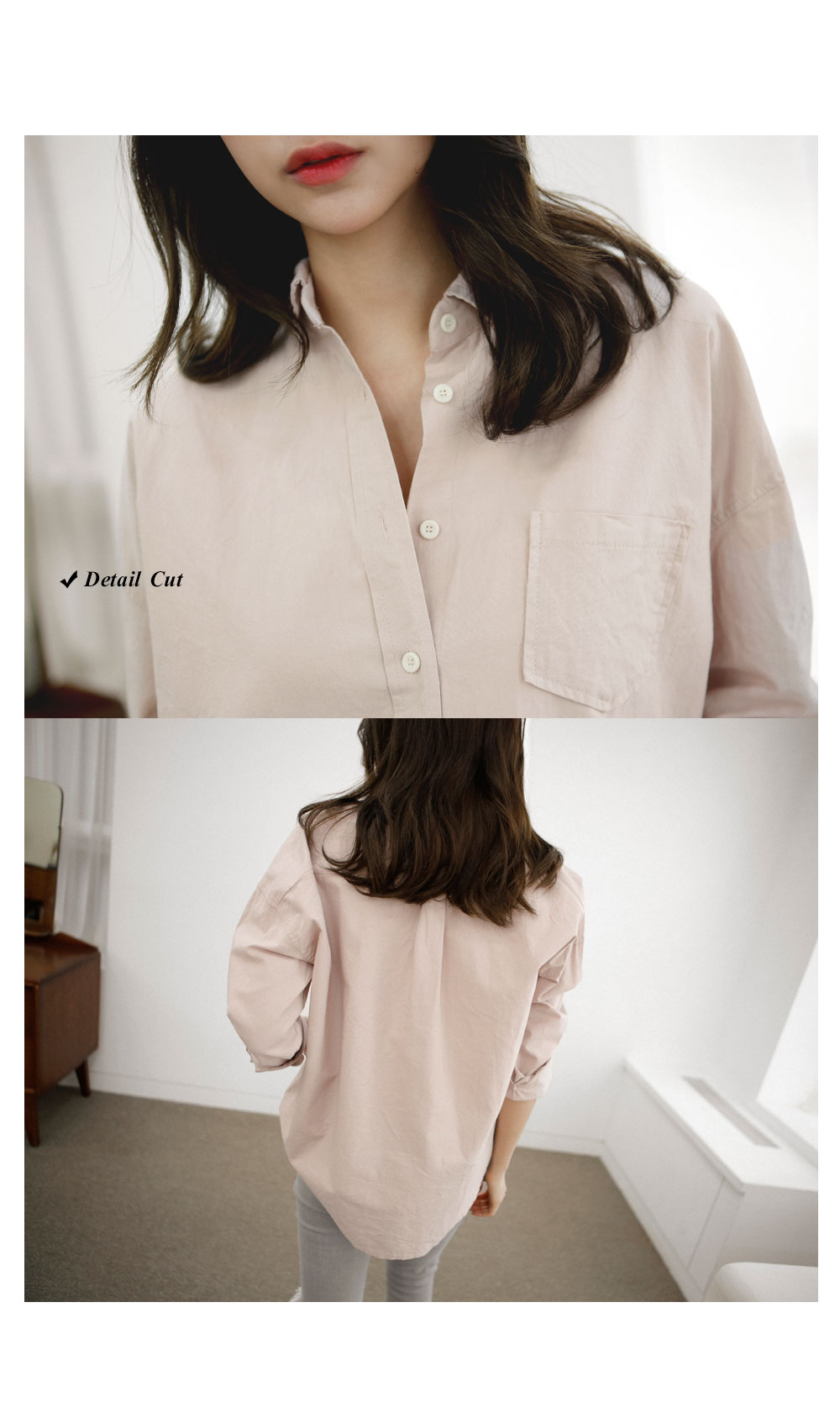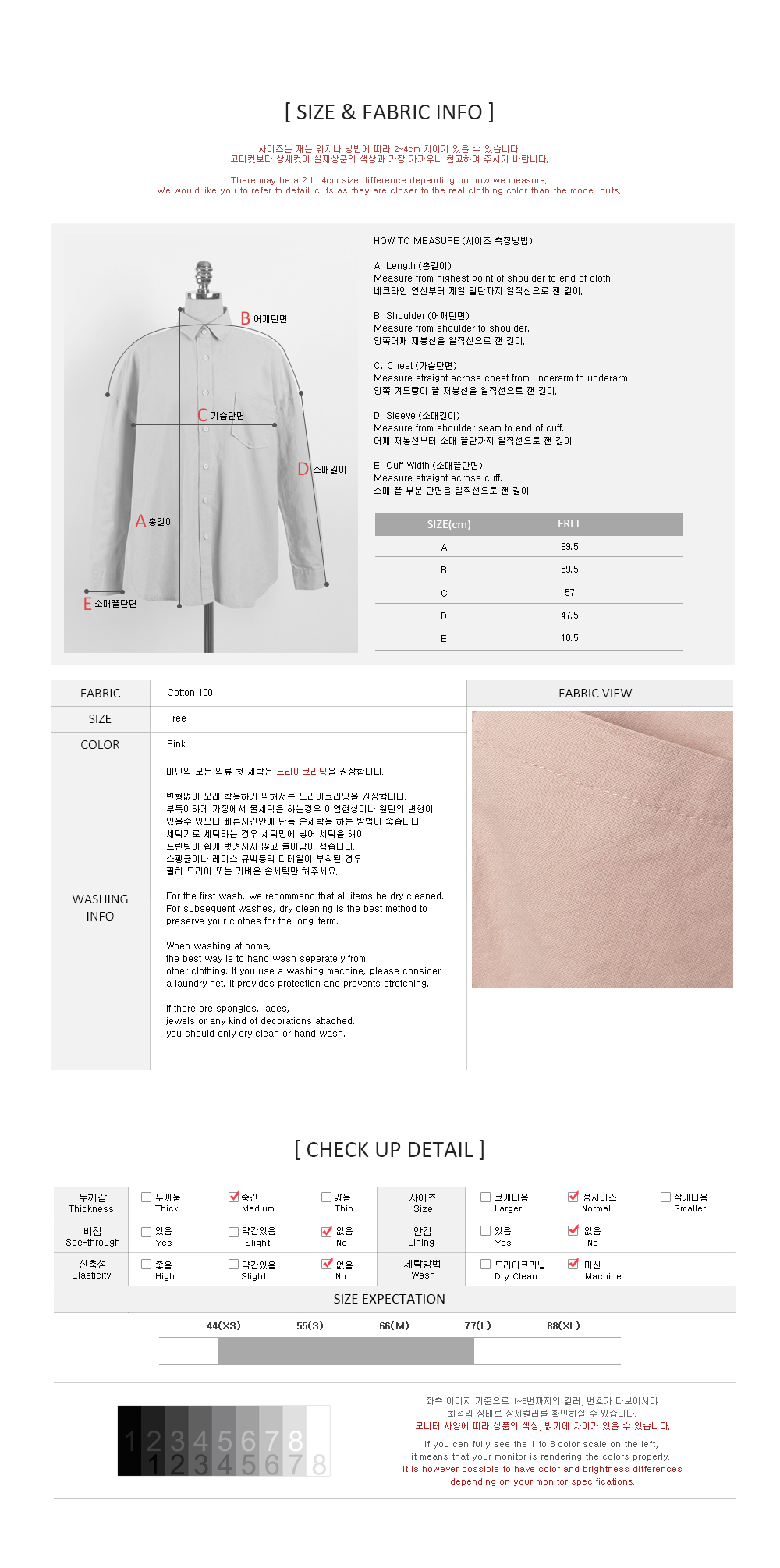 Detailed Info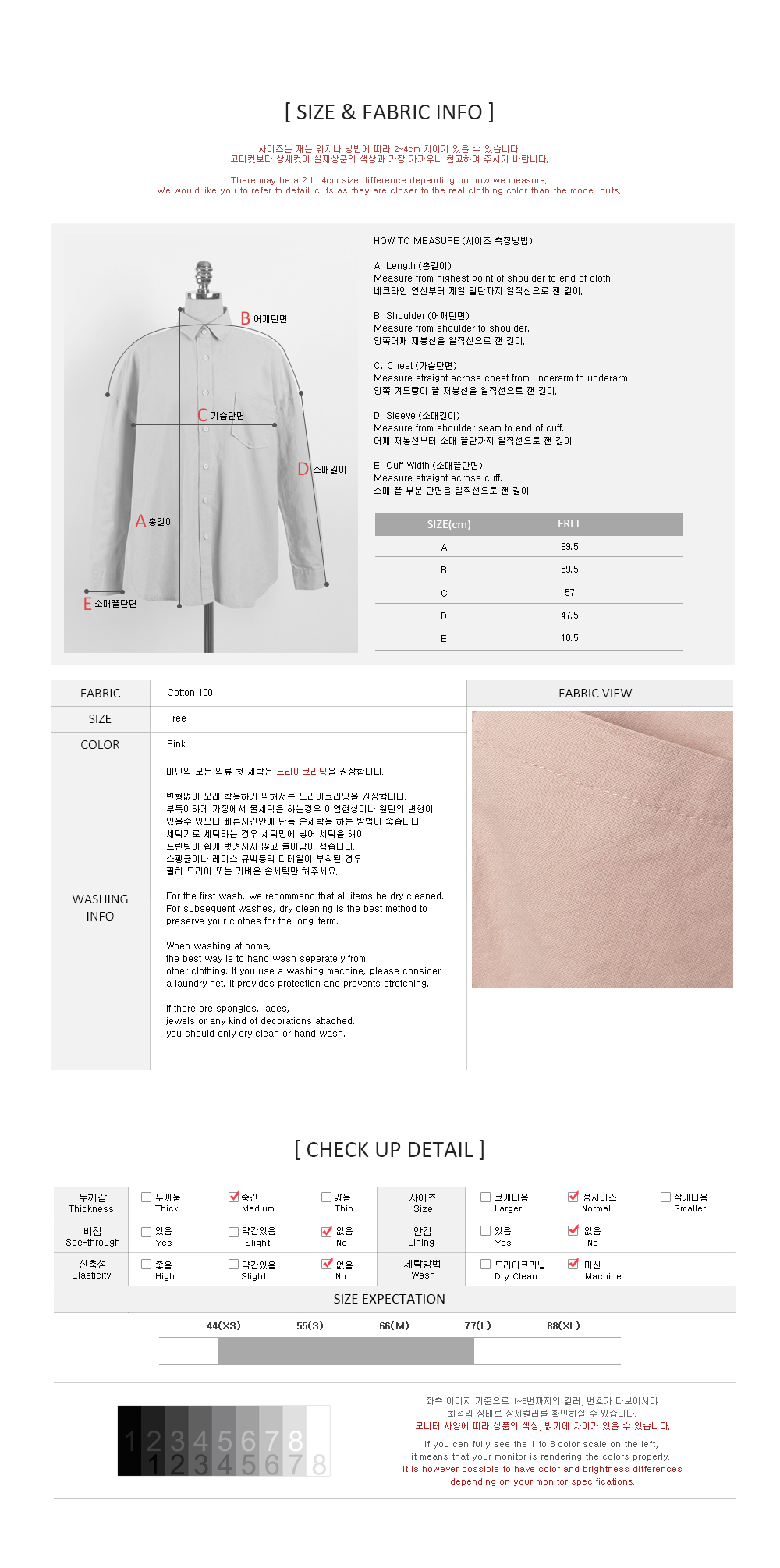 model Size