Description
Details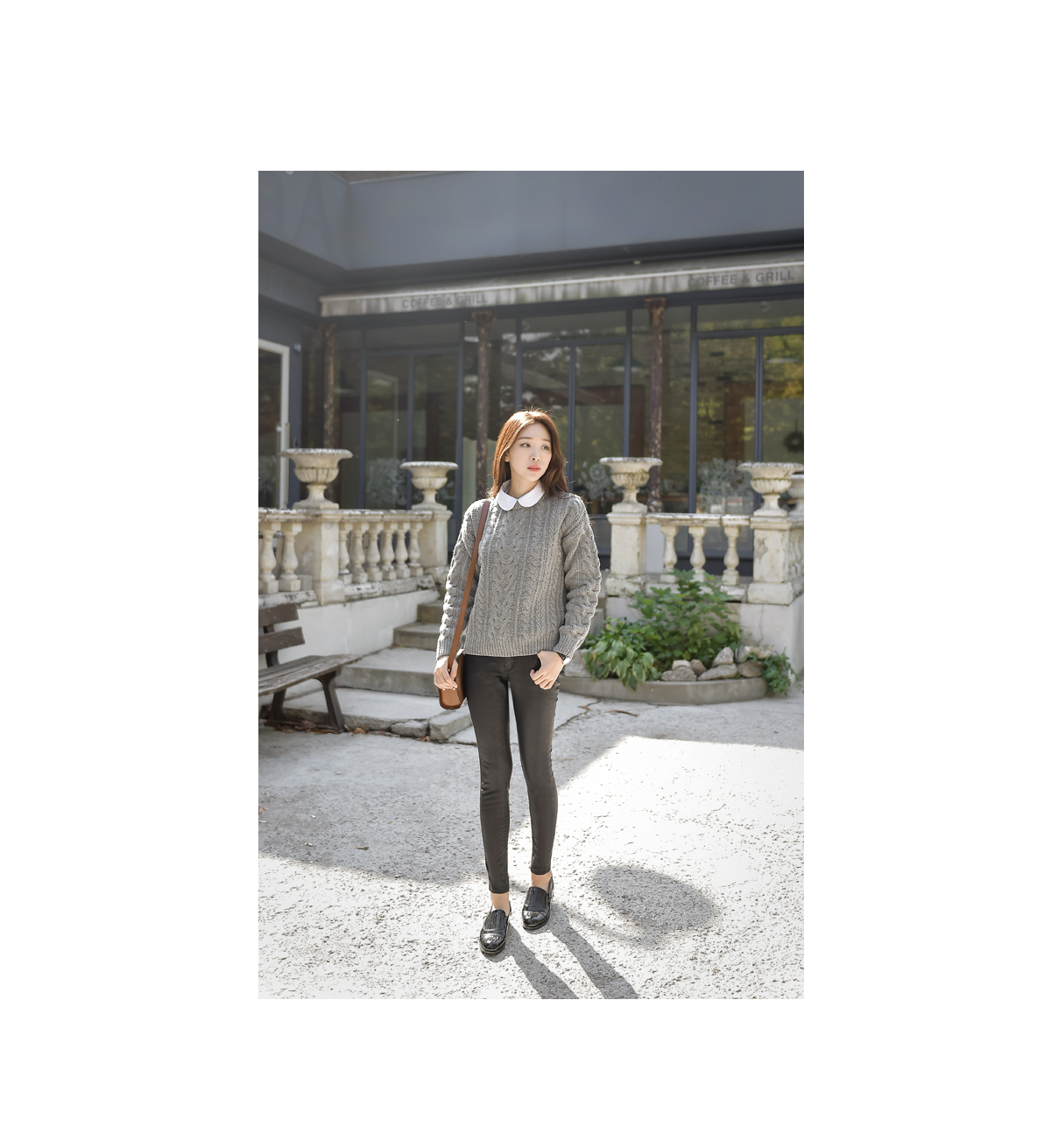 울니트를 소개할게요.
클래식한 꽈배기 짜임으로 디자인된 상품으로
그레이, 카멜 두가지 컬러의 상품입니다.
살짝 도톰한 두께감으로 보온성이 뛰어나며
네크라인을 시보리로 깔끔하게 디자인하여
안정감있는 핏감을 느낄수 있는 니트입니다.
살짝 드롭된 어깨선으로 핏되는 라인이 아니라
편안하게 착용하시기 좋으며
기본 골반까지 오는 기장감으로 다른 아이템과
쉽게 레이어링 하실수 있는 상품입니다.
모델 혜진처럼 기본 스키니진이나
스커트와도 잘어울리는 상품으로
미인 고객님들께 적극추천해드립니다.
*
  Classic cable knit sweater available in Grey and Camel.
Thick sweater with excellent thermal properties.
Neat finishing on the neckline
gives additional security when worn.
A slight drop in the shoulder line for comfortable fit.
A good length suitable for layering with other items.
A recommended item that goes well
with a pair of skinny jeans or skirt.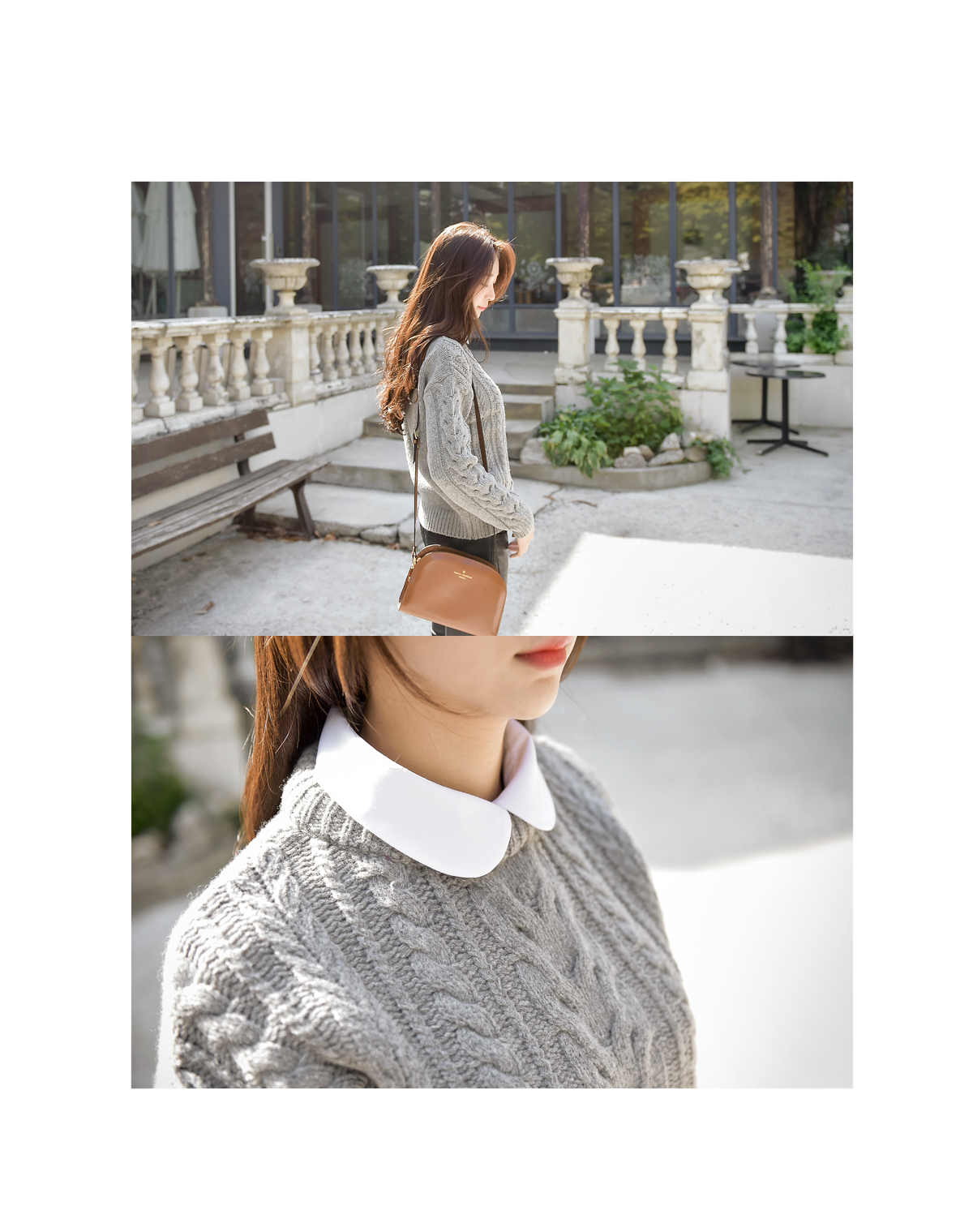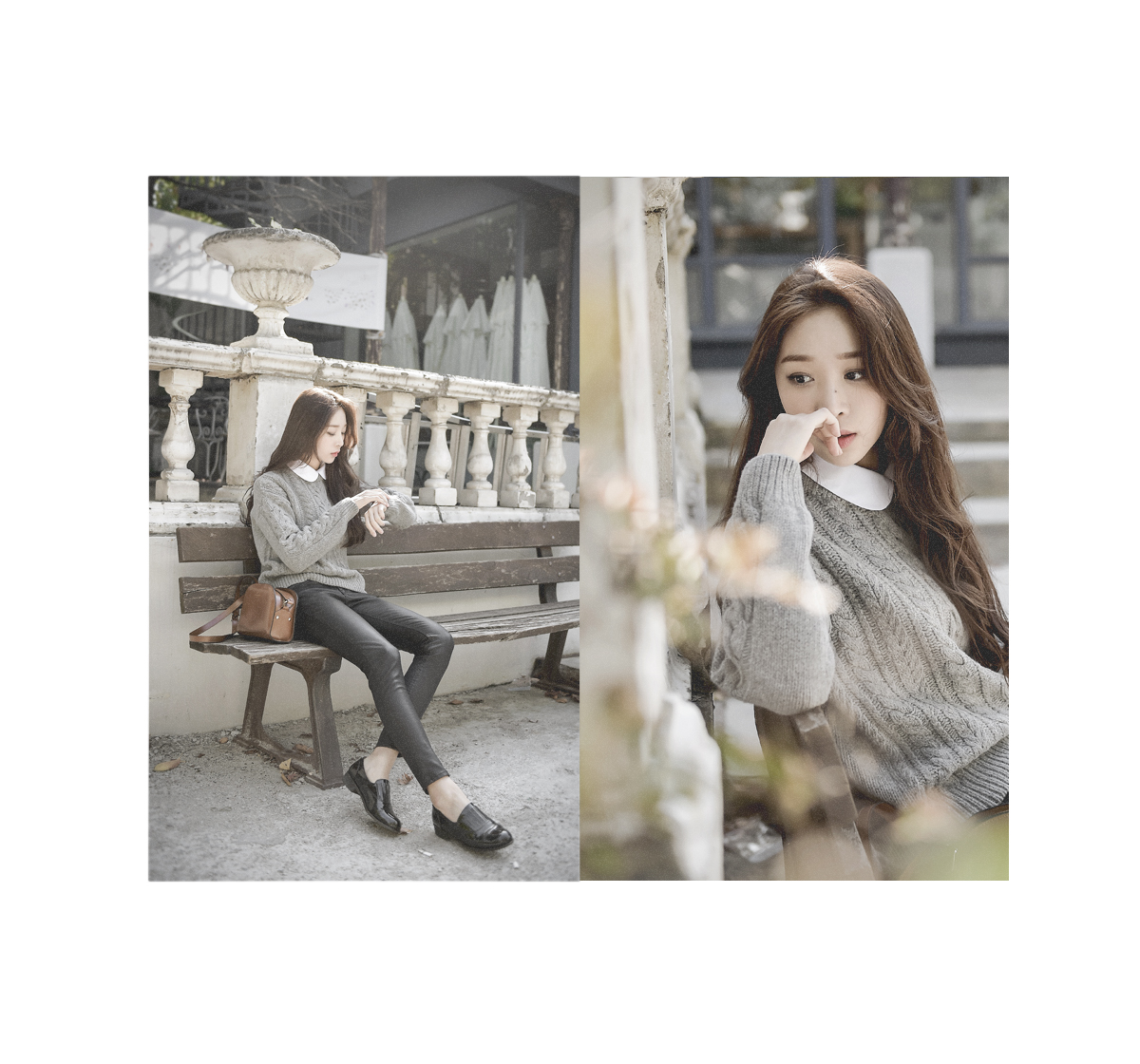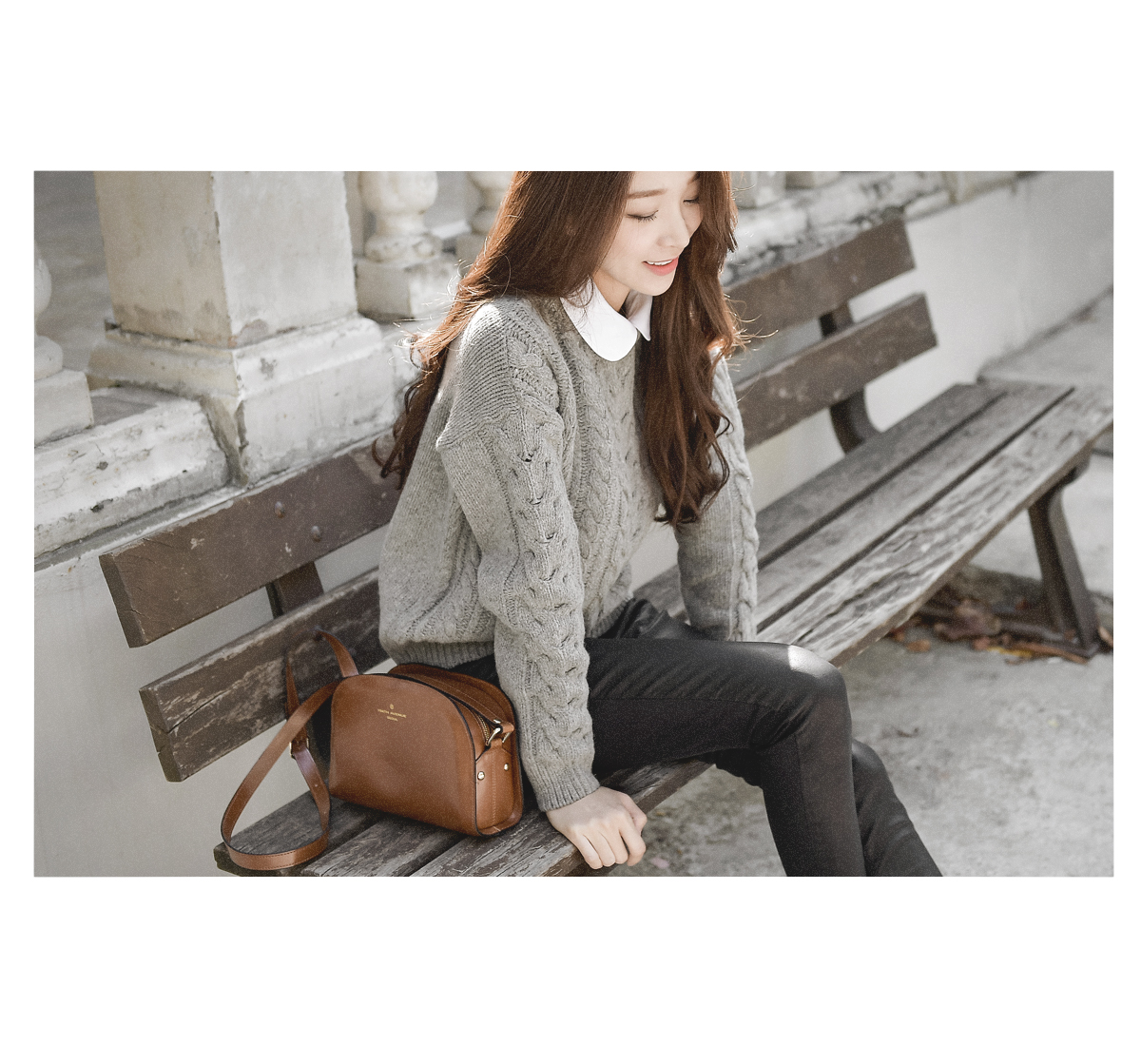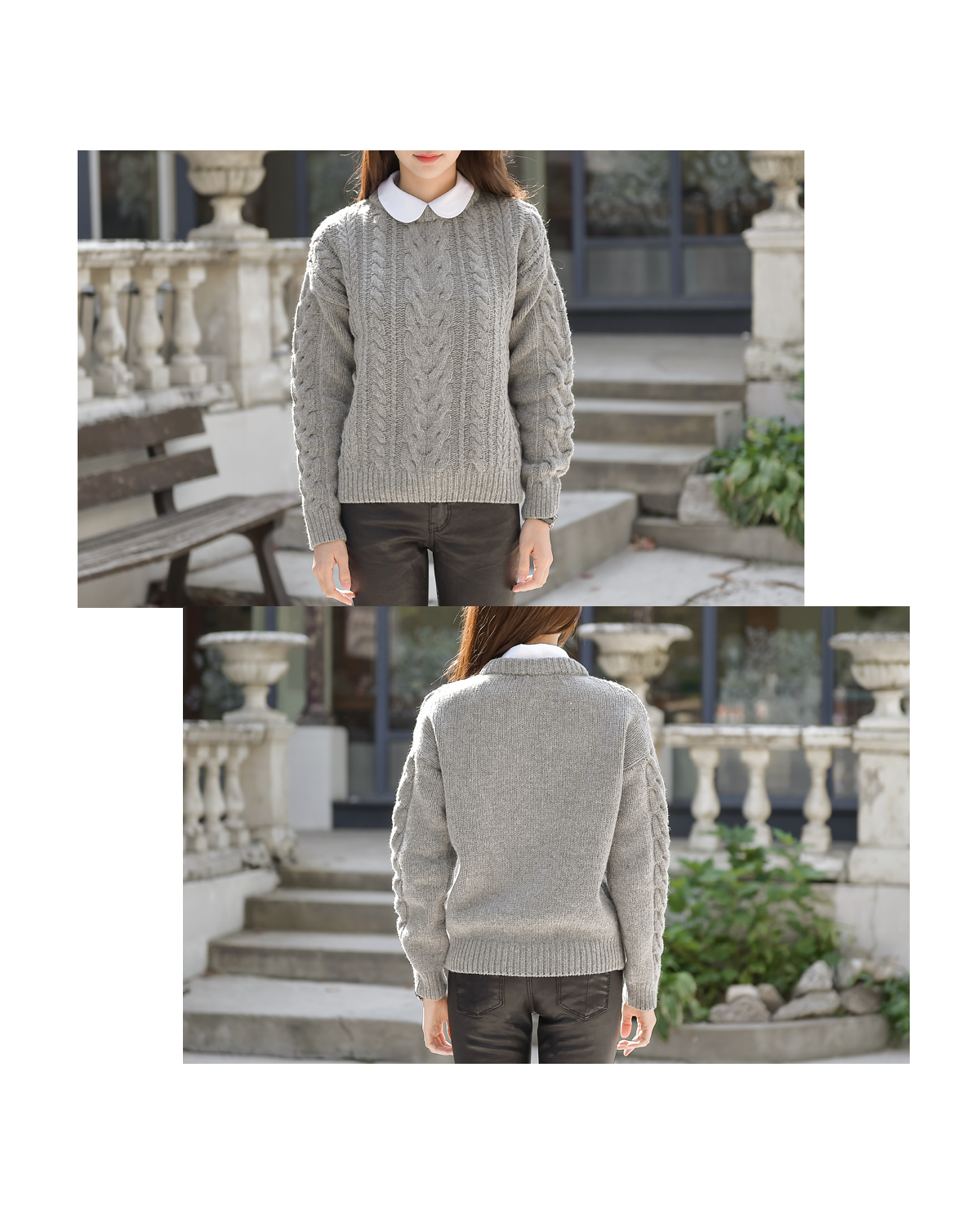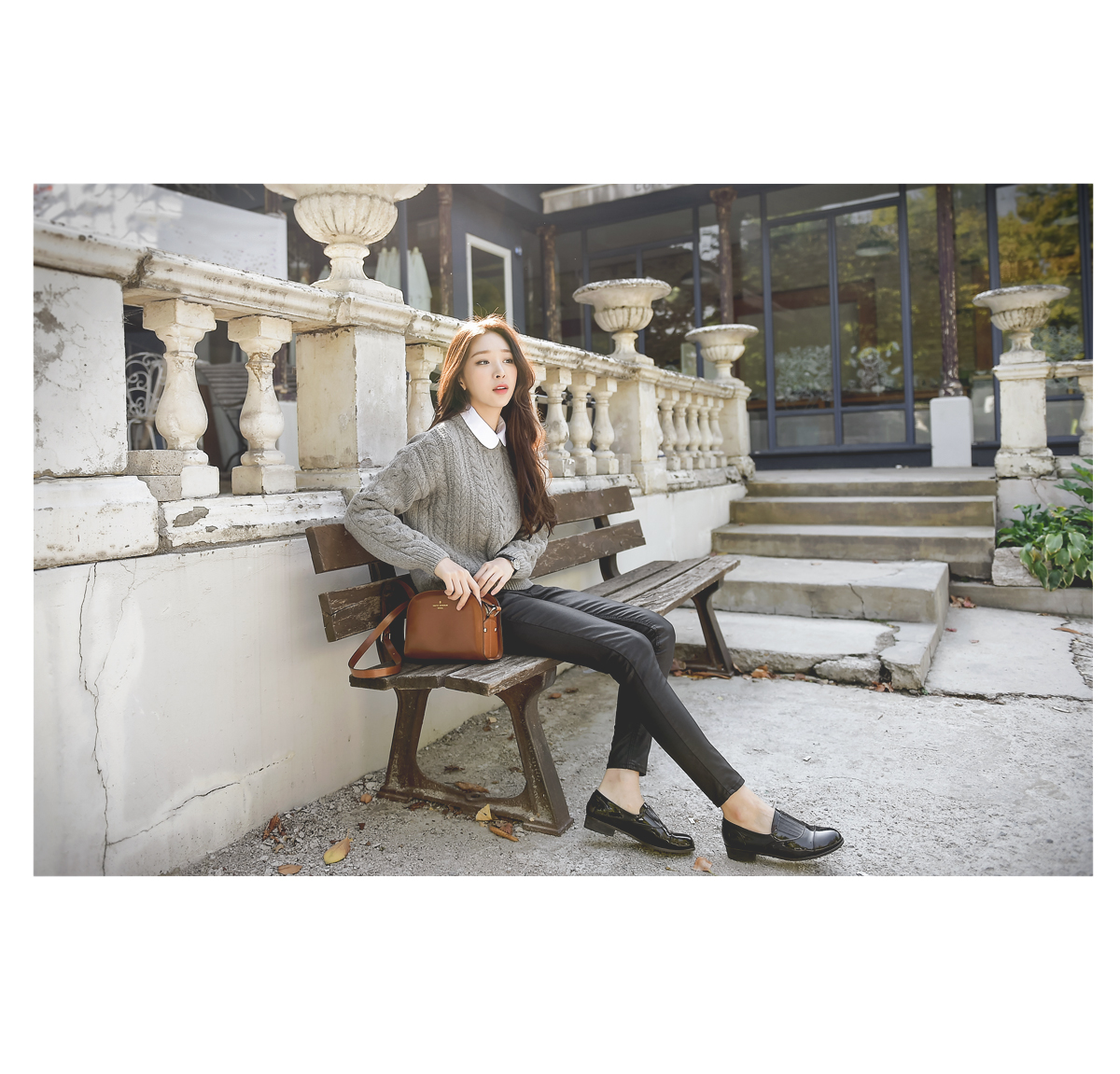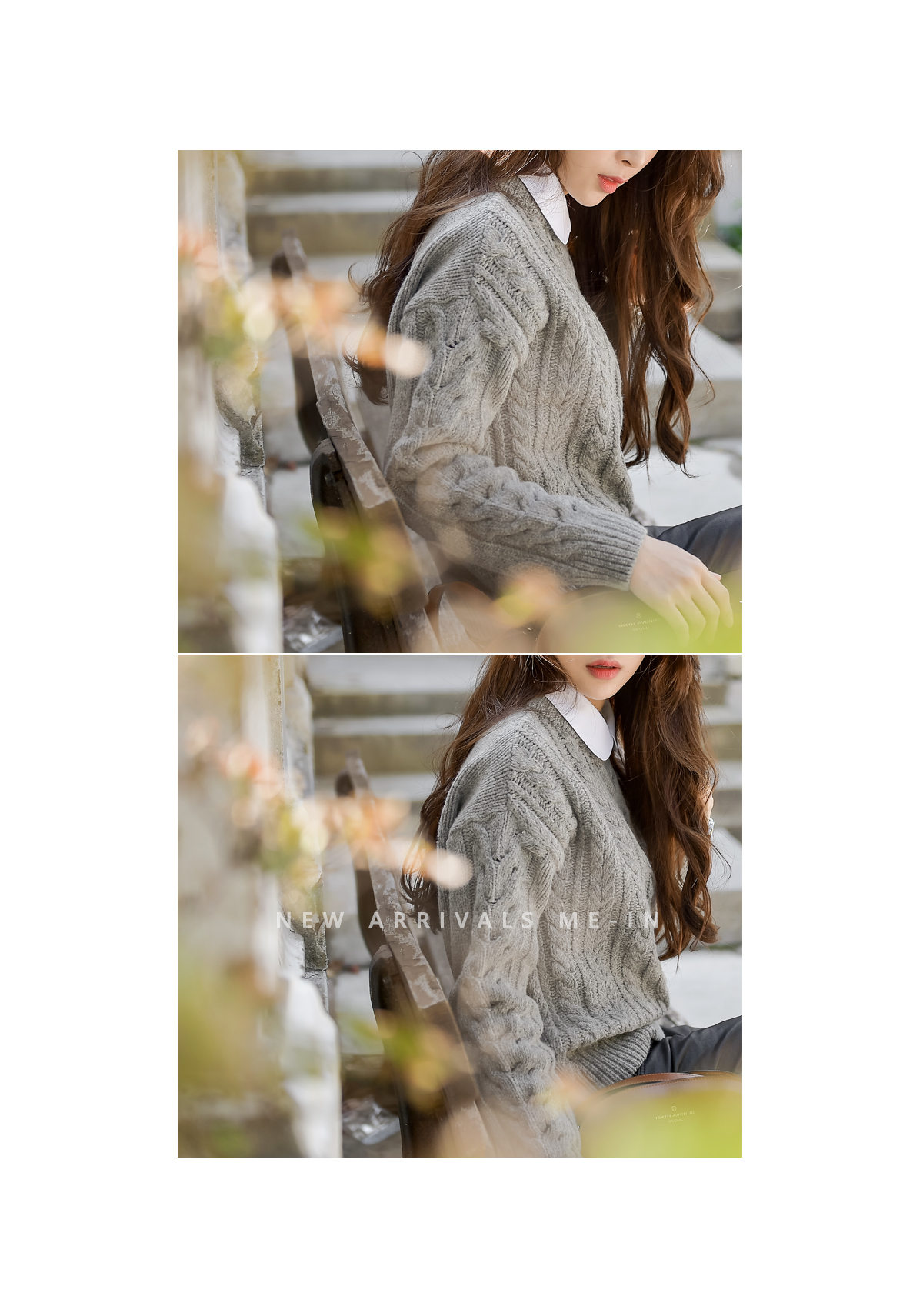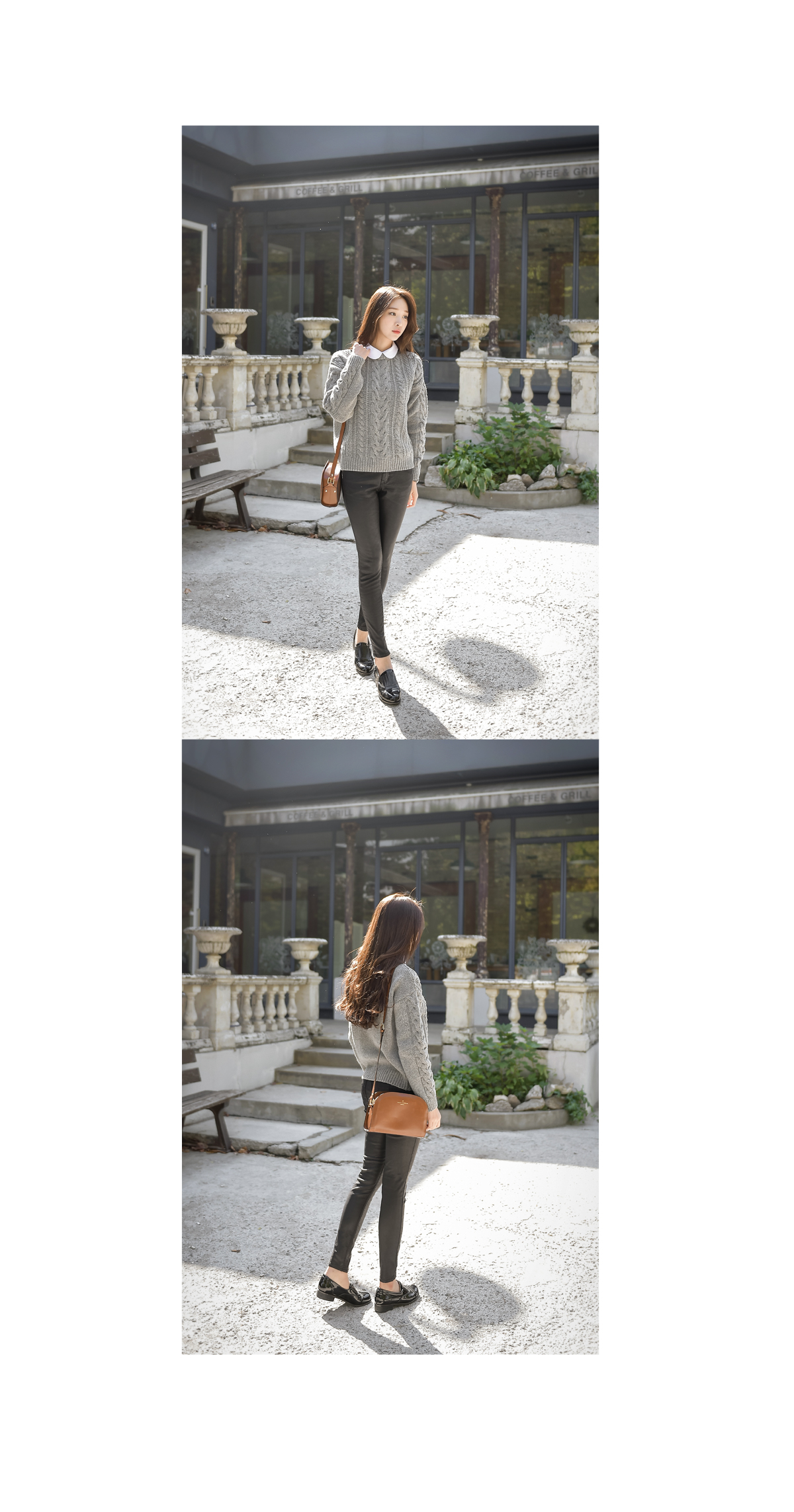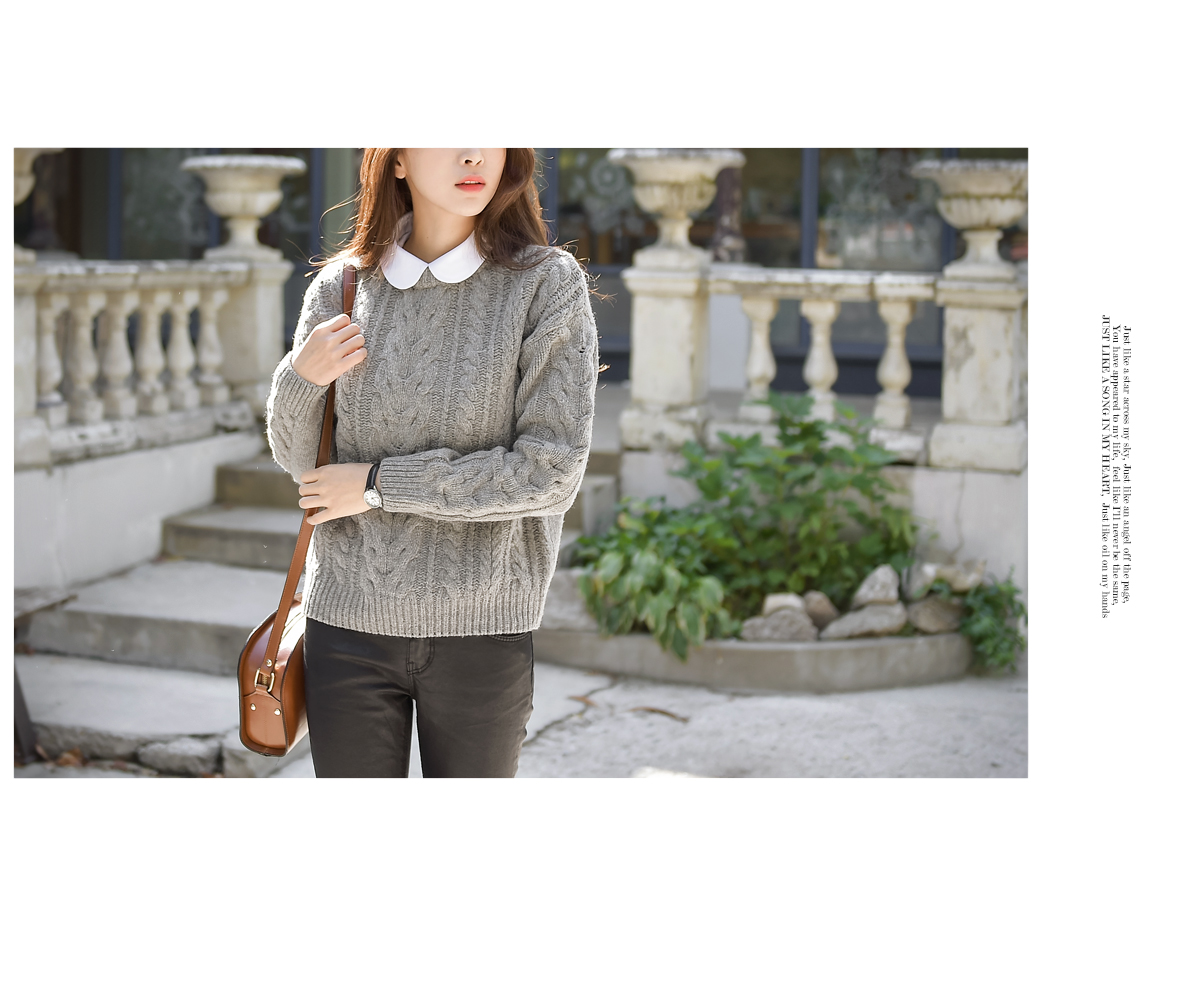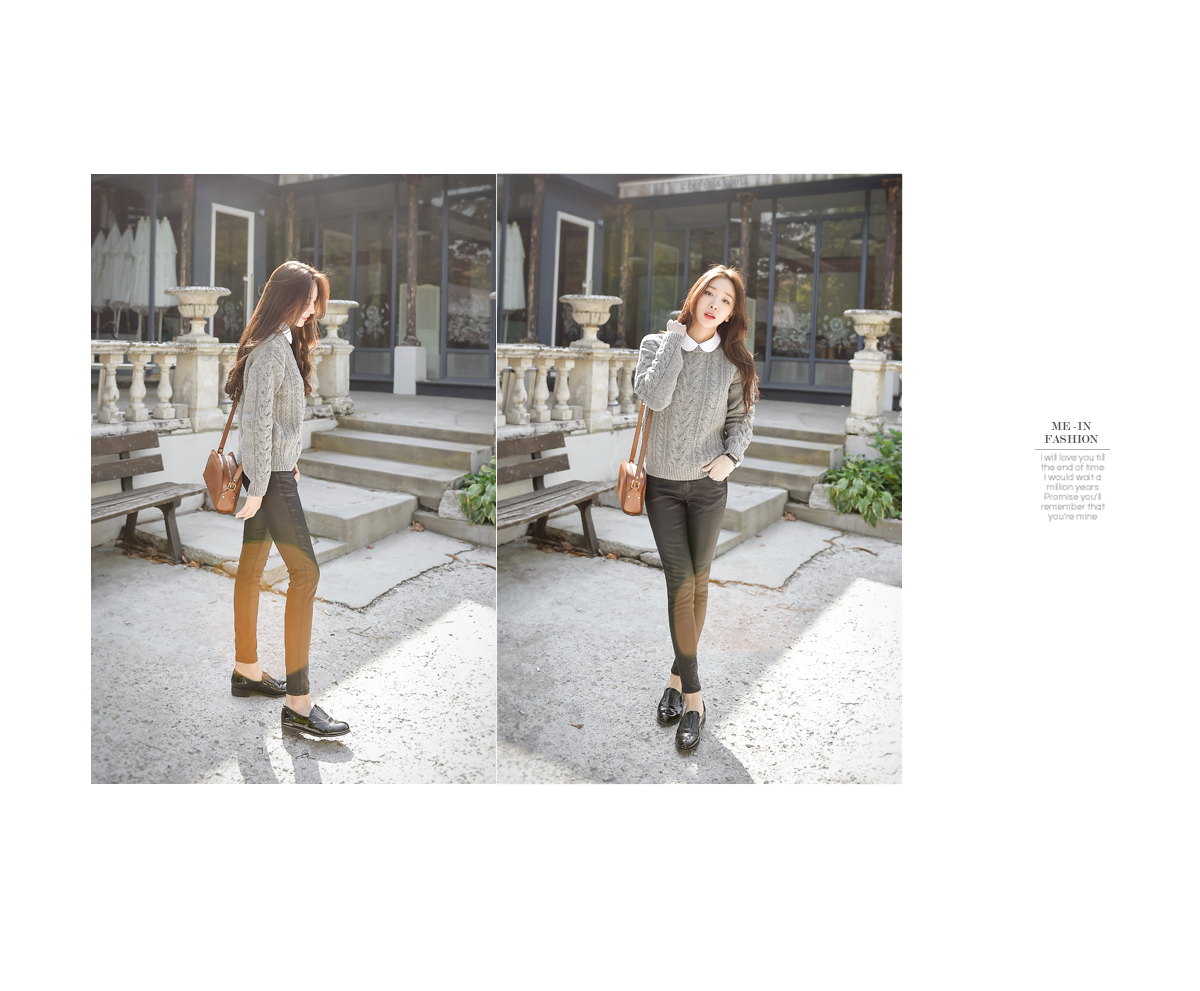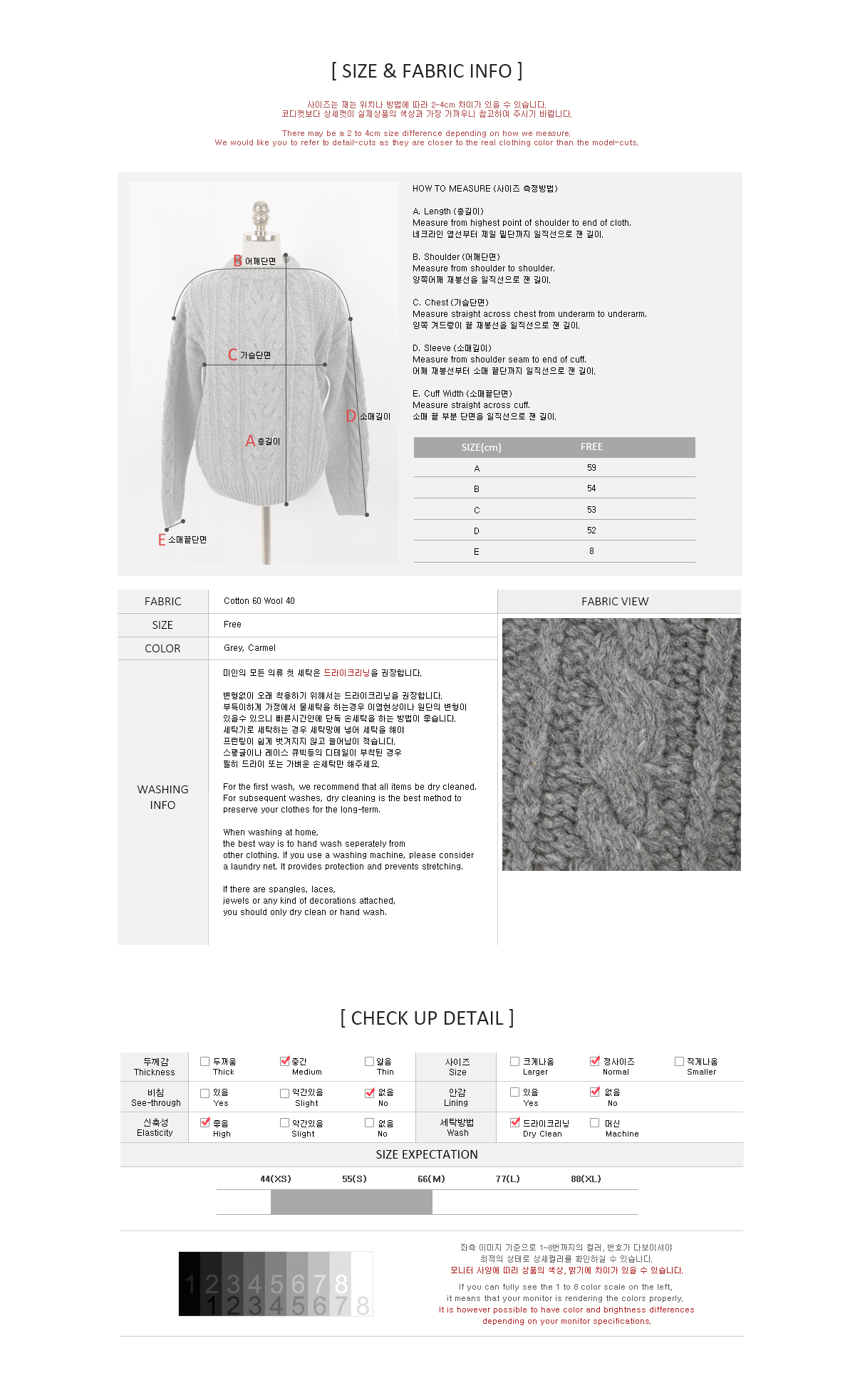 Detailed Info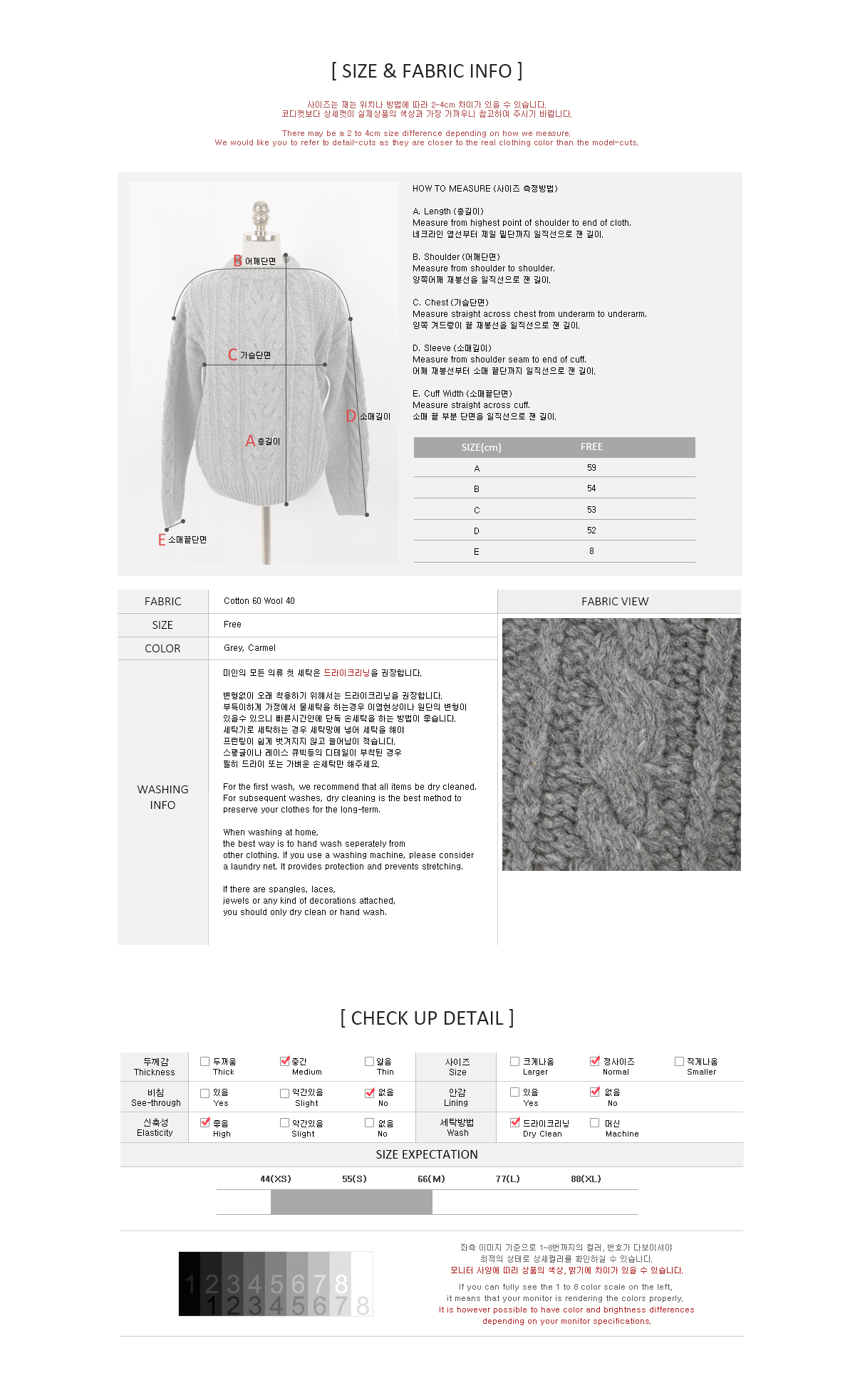 model Size