Description
Details
고급스러운 자수가 포인트인 나시탑을 소개할게요.
모던한 블랙컬러로 다른색감과 쉽게 어울리며
구김이 잘가지 않는 소재감으로 여러룩에 착용이 쉬운 탑입니다.
네크라인과 암홀부분을 깔끔한 박음질로 마무리하였으며
밑단 또한 넓게 접어 박아
힘있게 라인을 잡아주는 매력적인 나시탑입니다.
플라워 패턴을 연상시키는 핸드메이트 자수와 큐빅으로
포인트를 주어 고급스러움을 느낄수 있으며
뒷면을 이중으로 디자인하여
자수박음질의 실이 겉으로 들어나지 않도록
섬세하게 신경쓴 상품입니다.
모델혜진과 같이 깔끔한 스커트와 함께
나들이룩을 완성하시면
더욱 빛이 날만한 나시탑입니다.
*
A top with delicate and exquisite embroidery detail.
In modern Black color, this top is easy to match
with items of different colors.
Made of a material that does not crumple easily.
The clean cut of the neckline,
armhole and additional ham at the bottom
of the blouse creates a neat yet stylish look.
A luxurious and feminine blouse
with flower patterns embroidered by hand.
Pair it with a simple skirt for a day out
to enhance the shimmer on the blouse.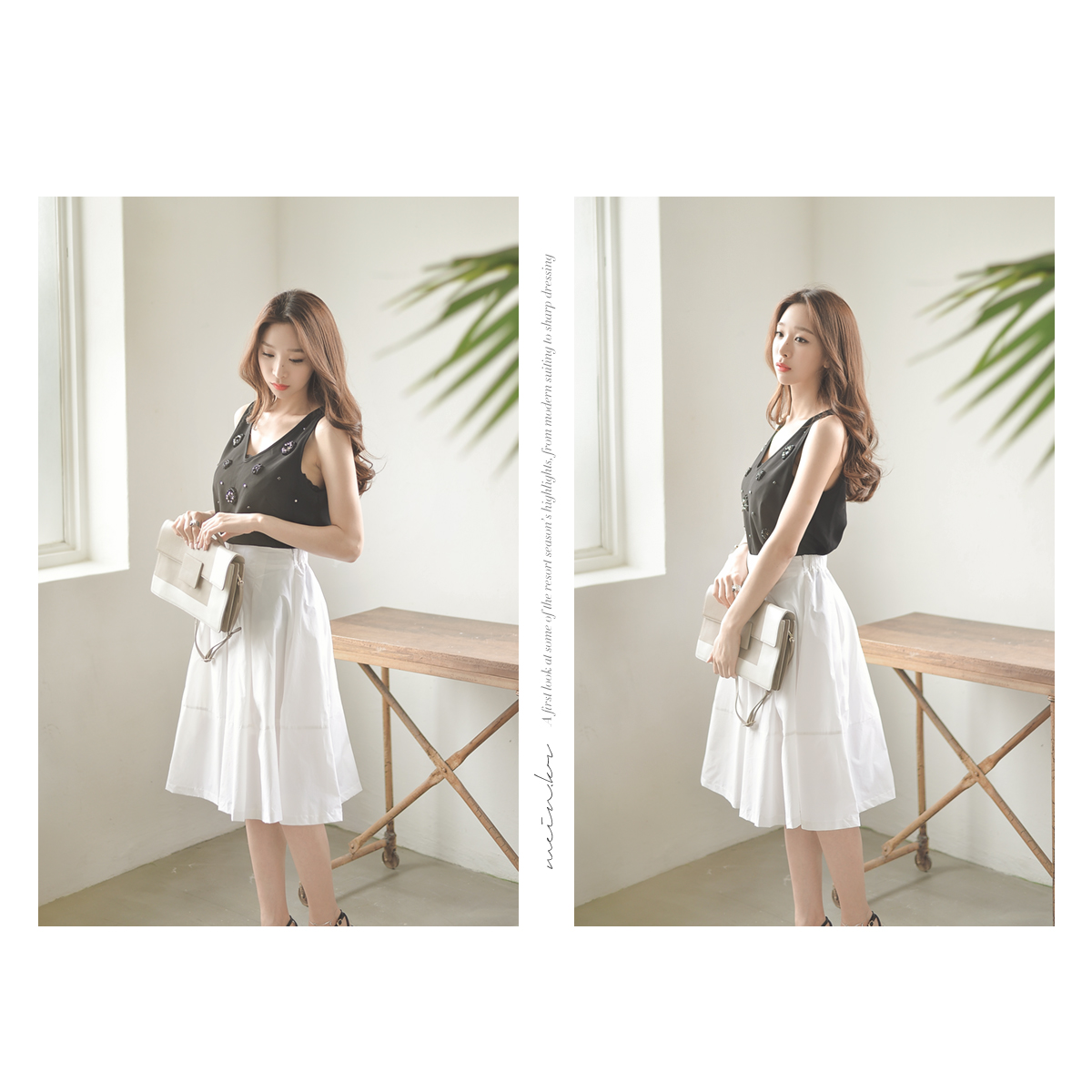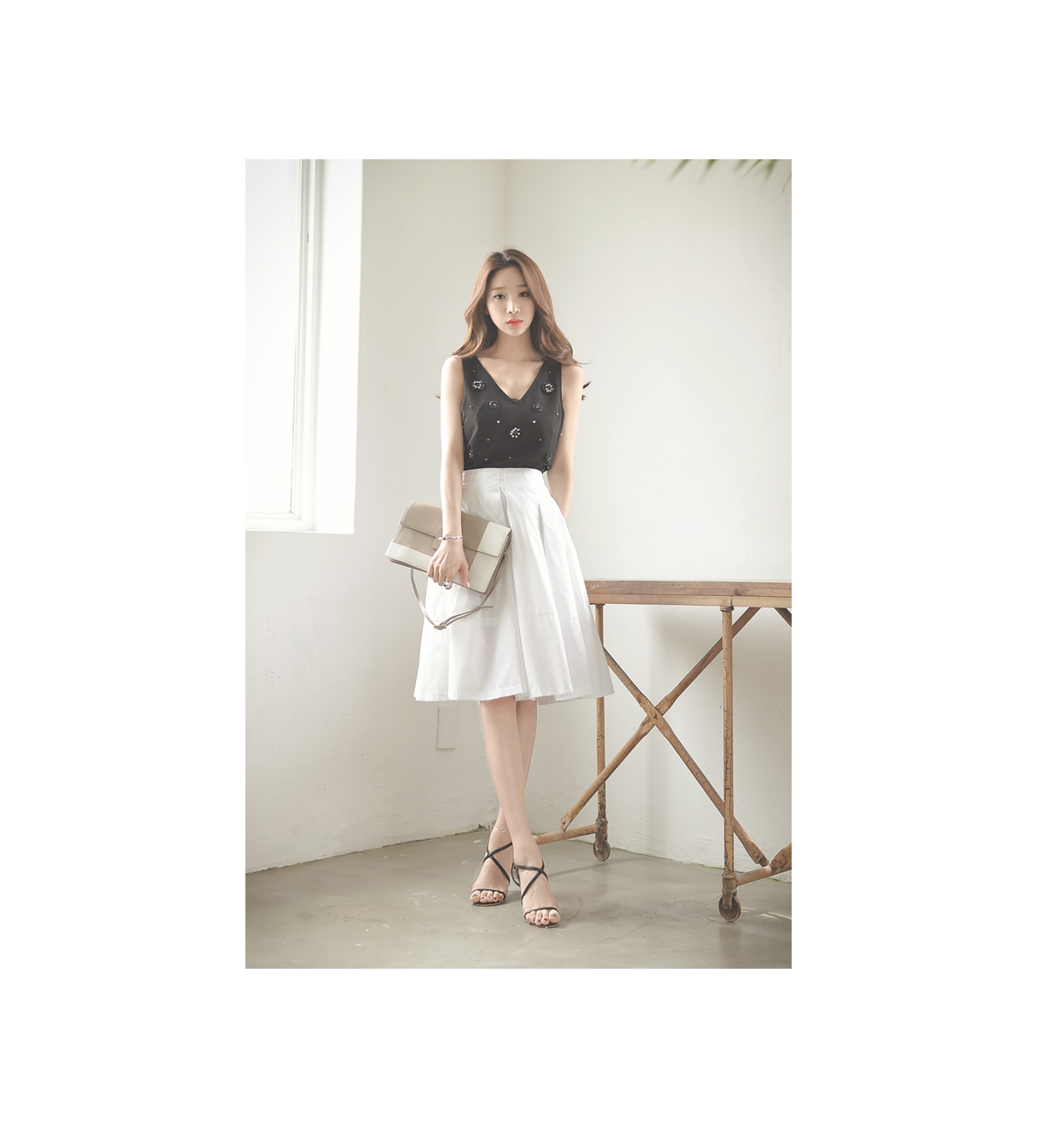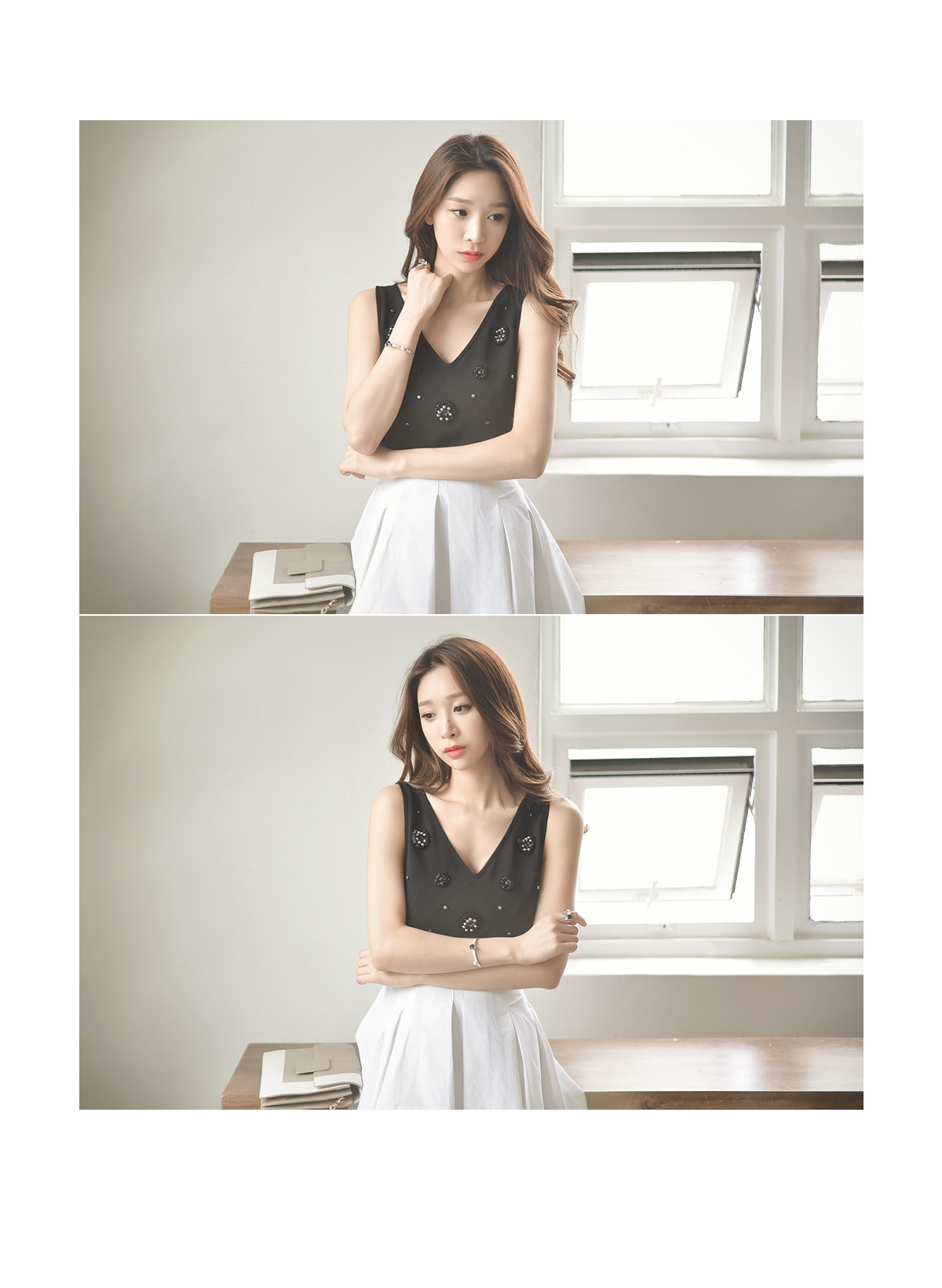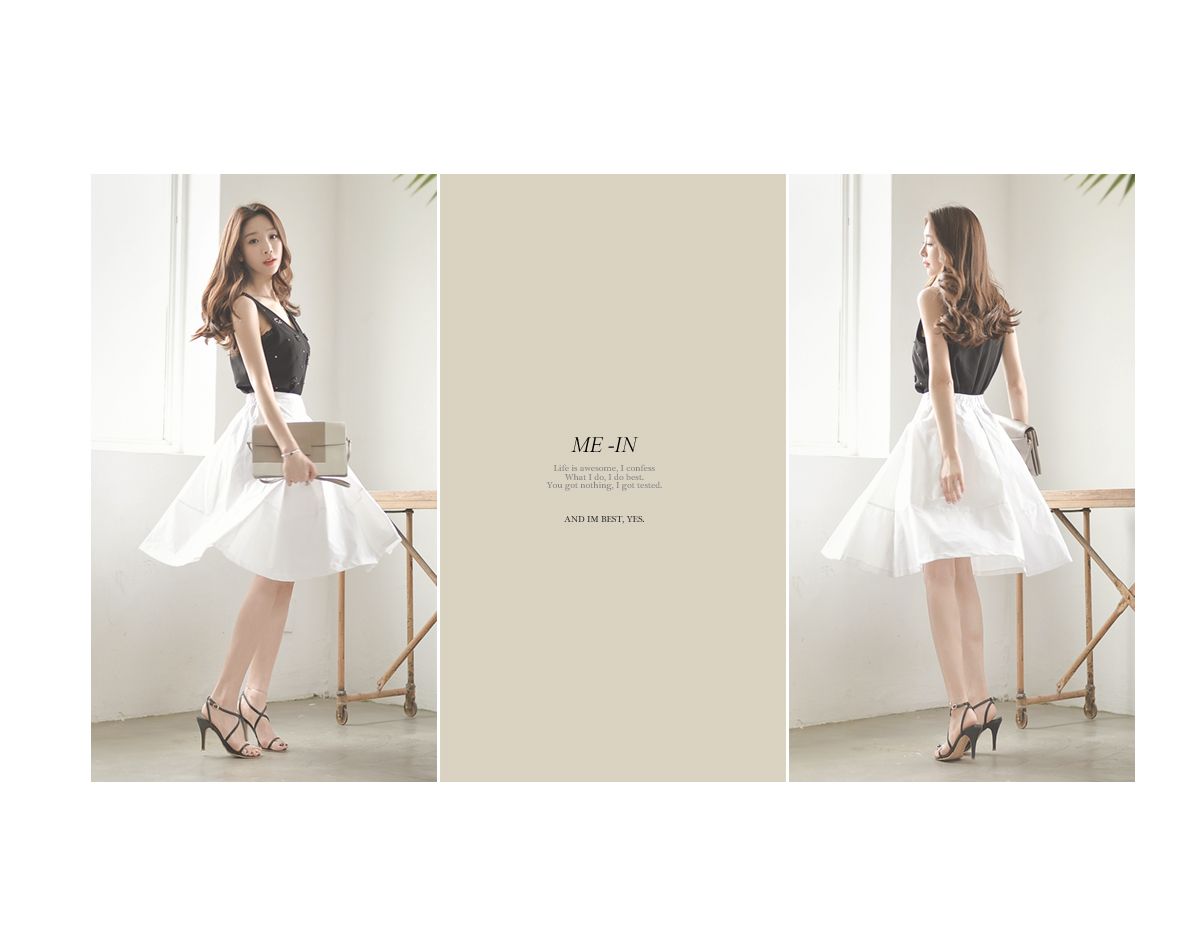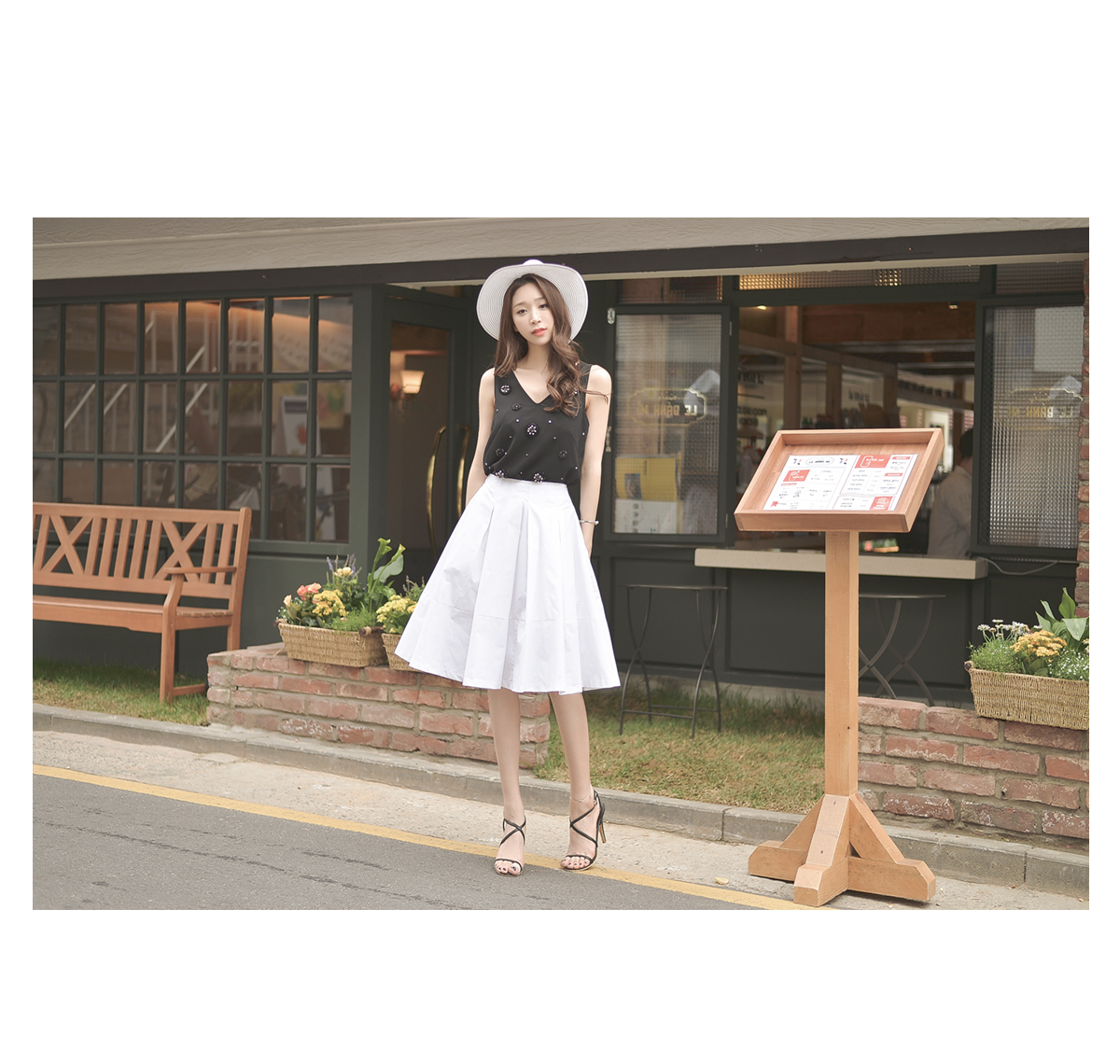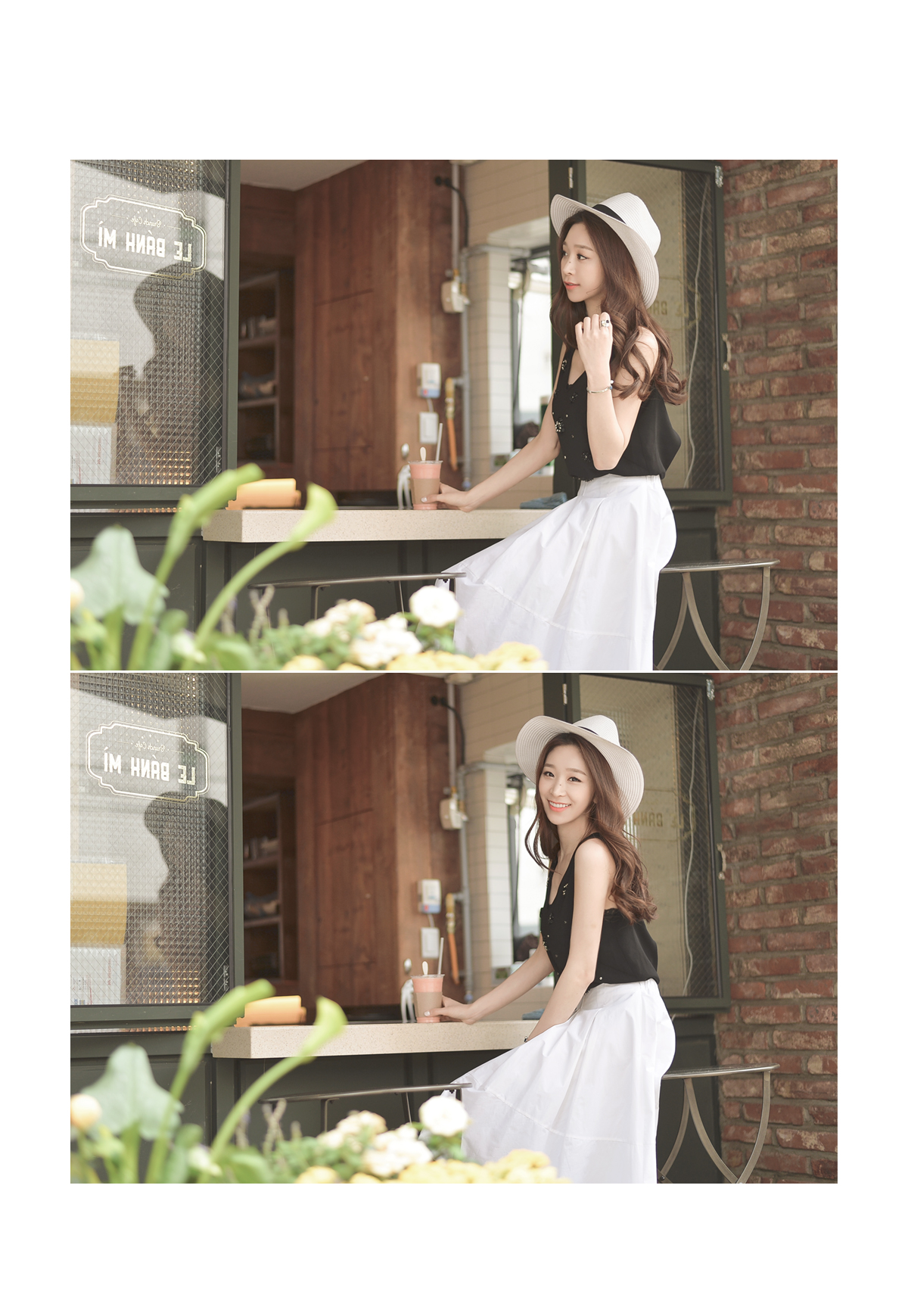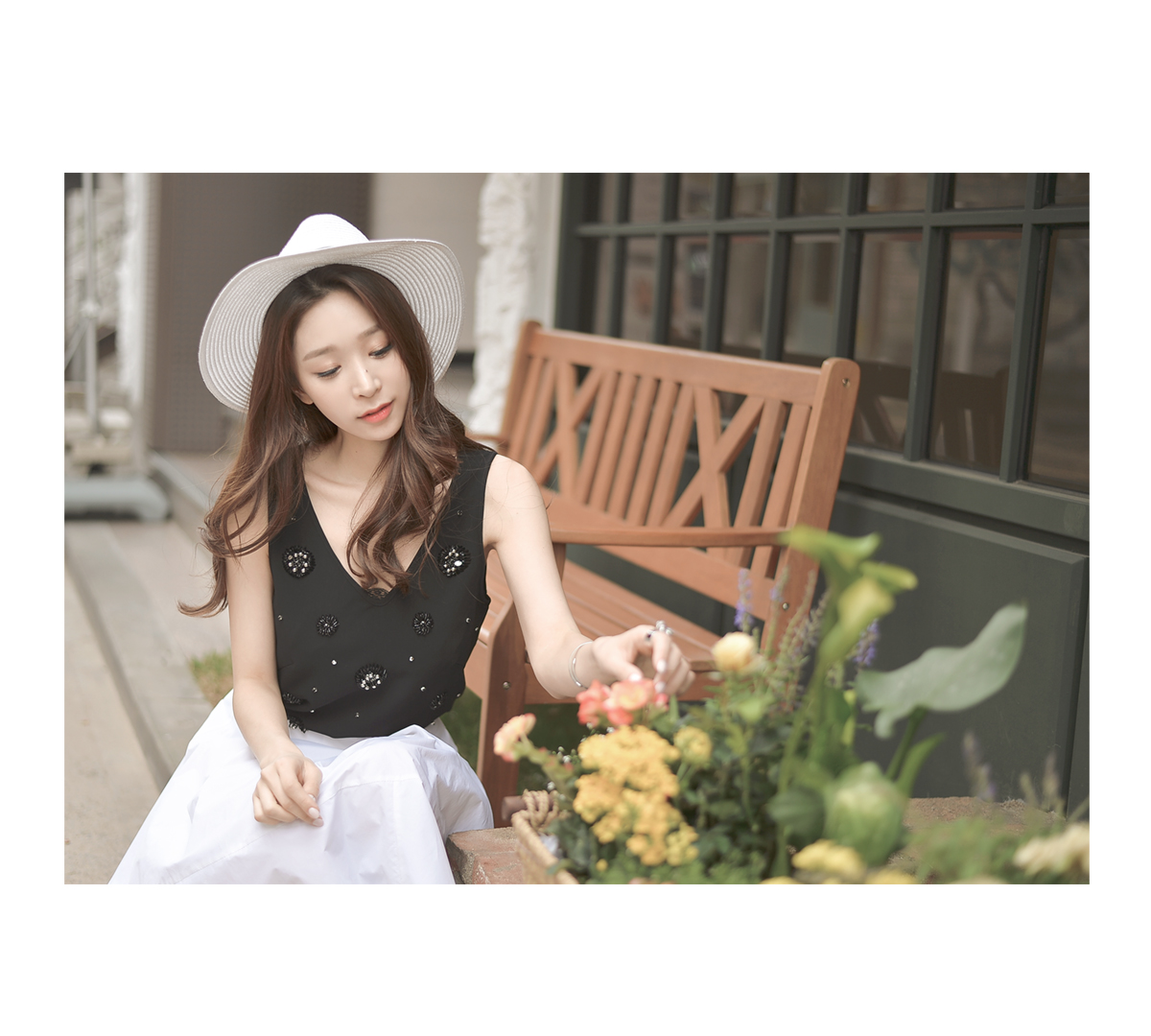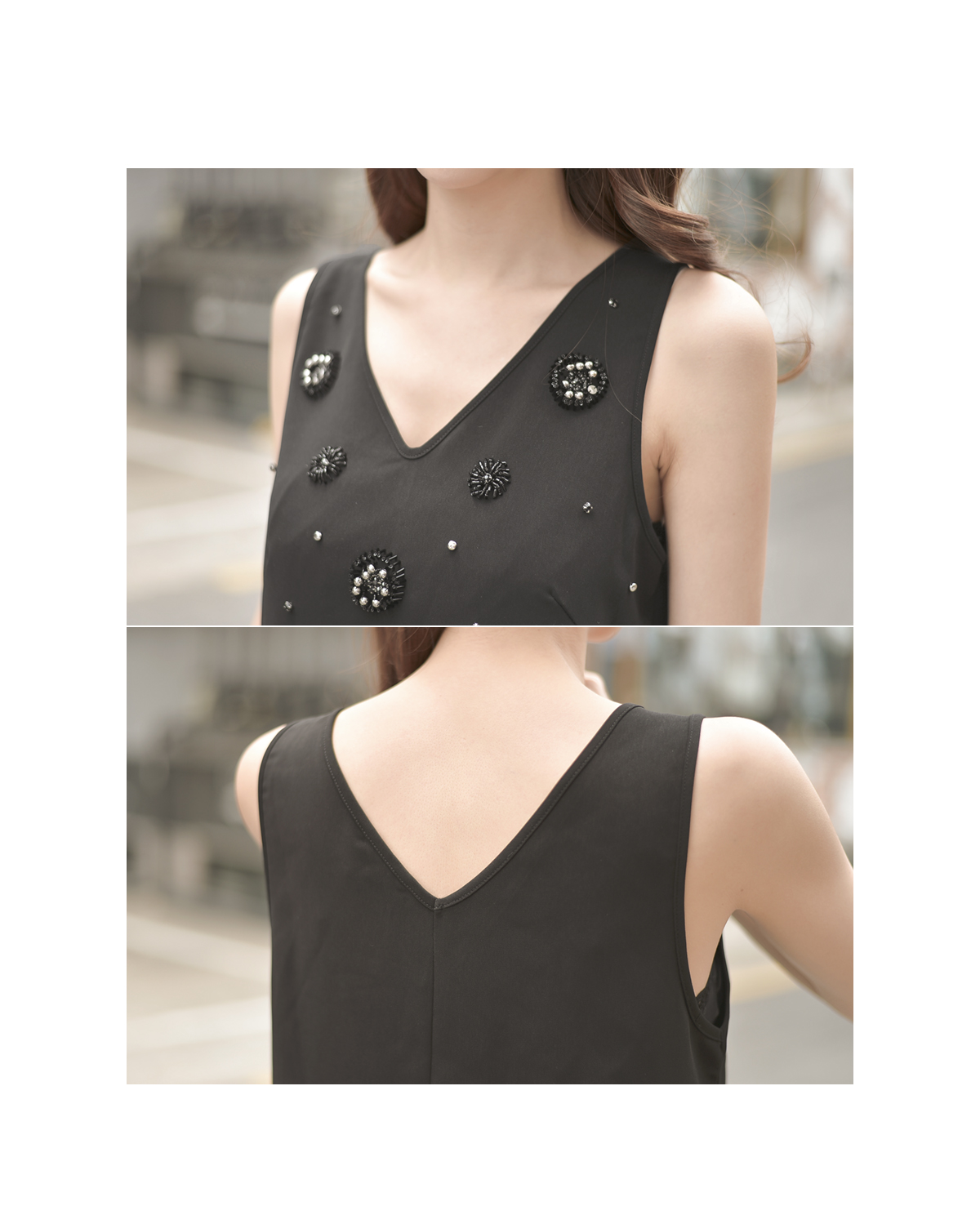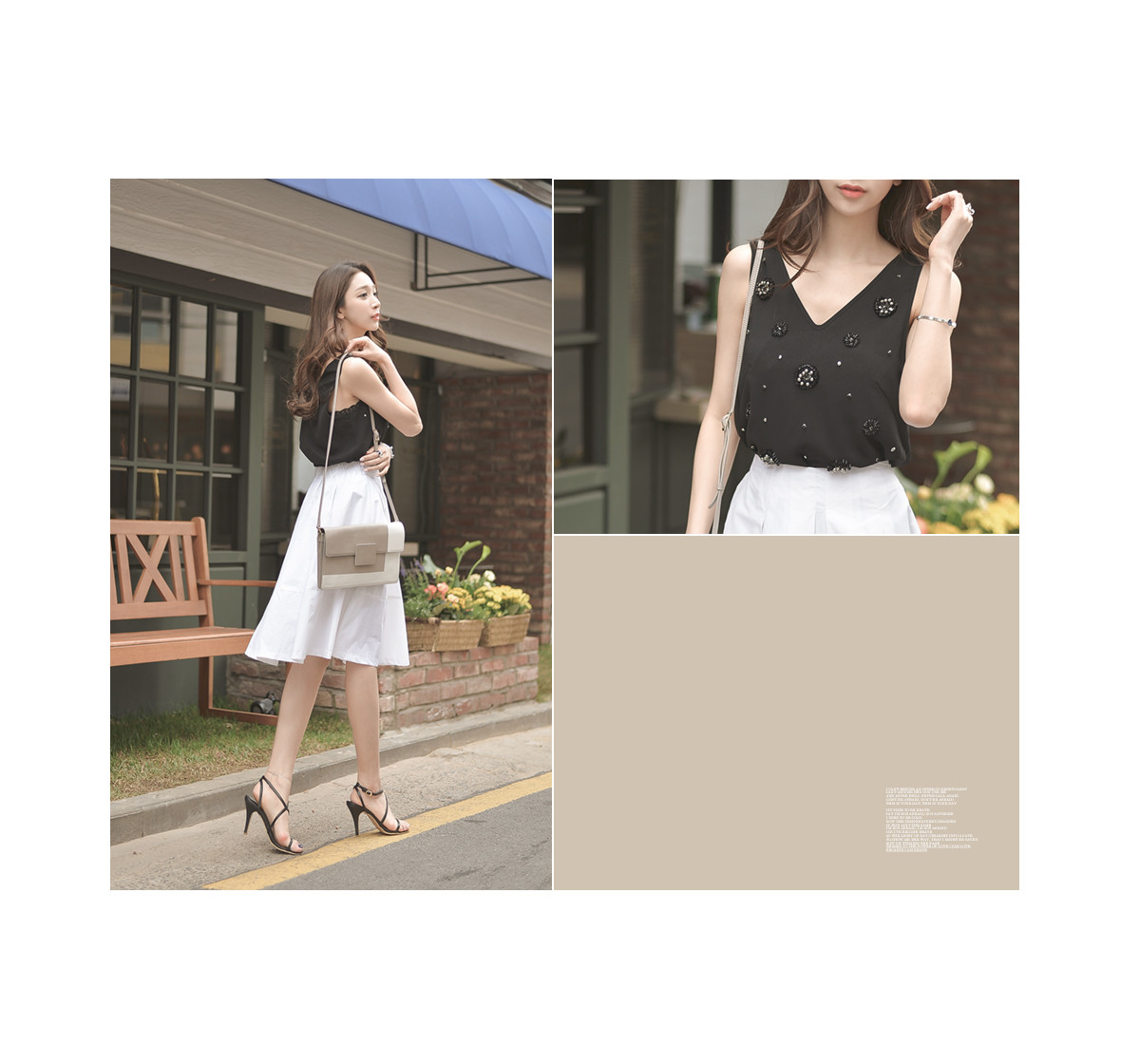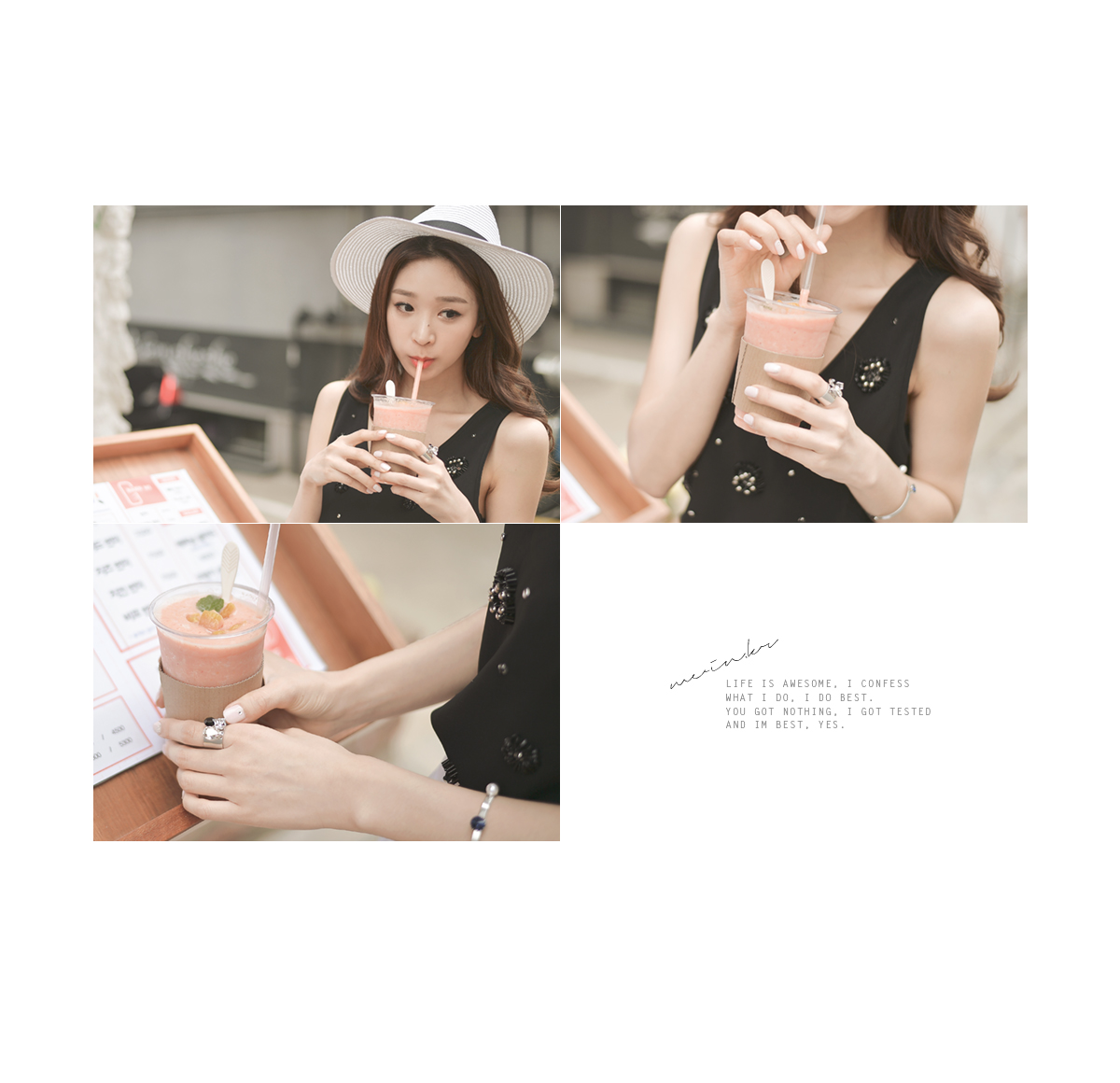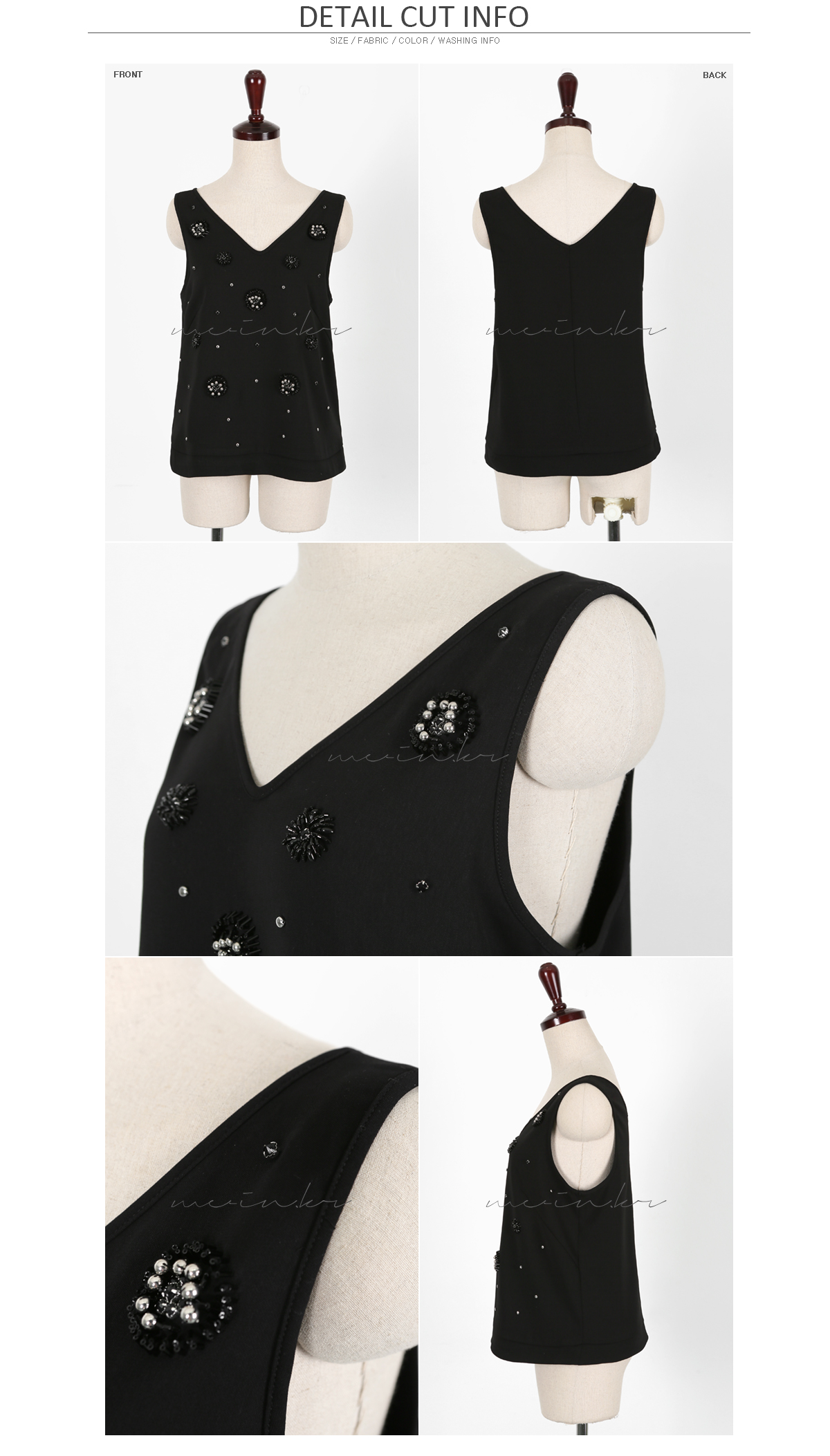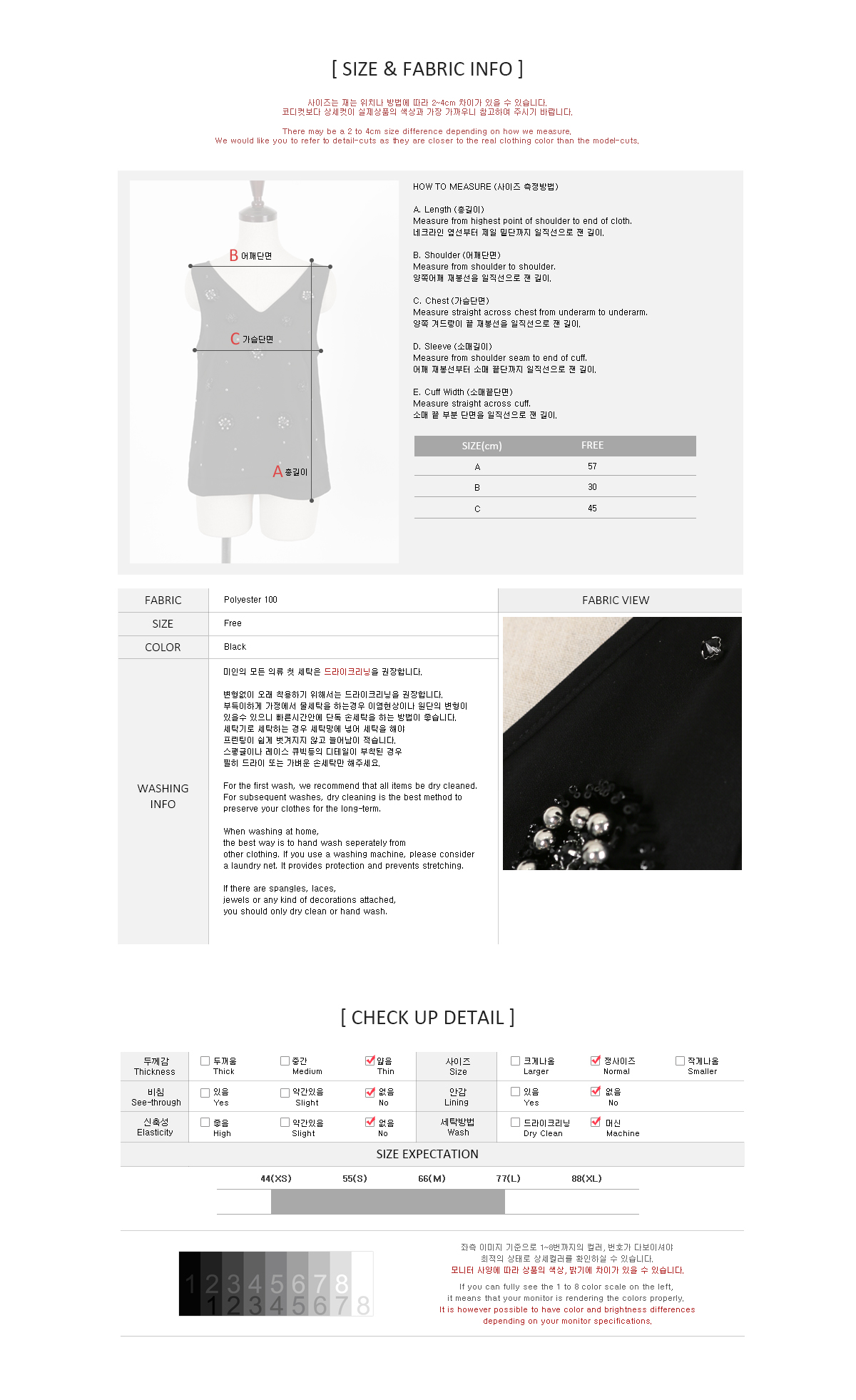 Detailed Info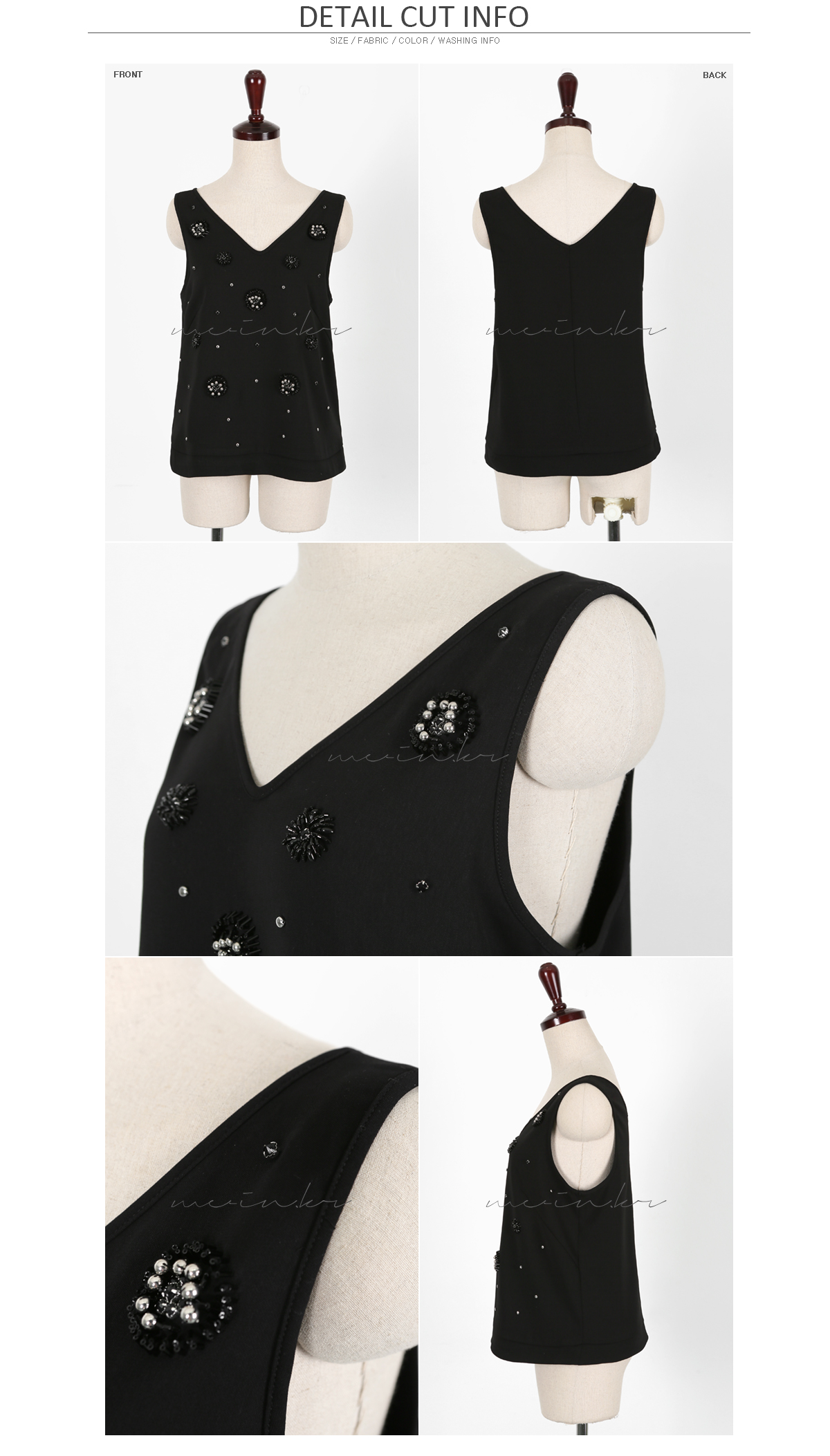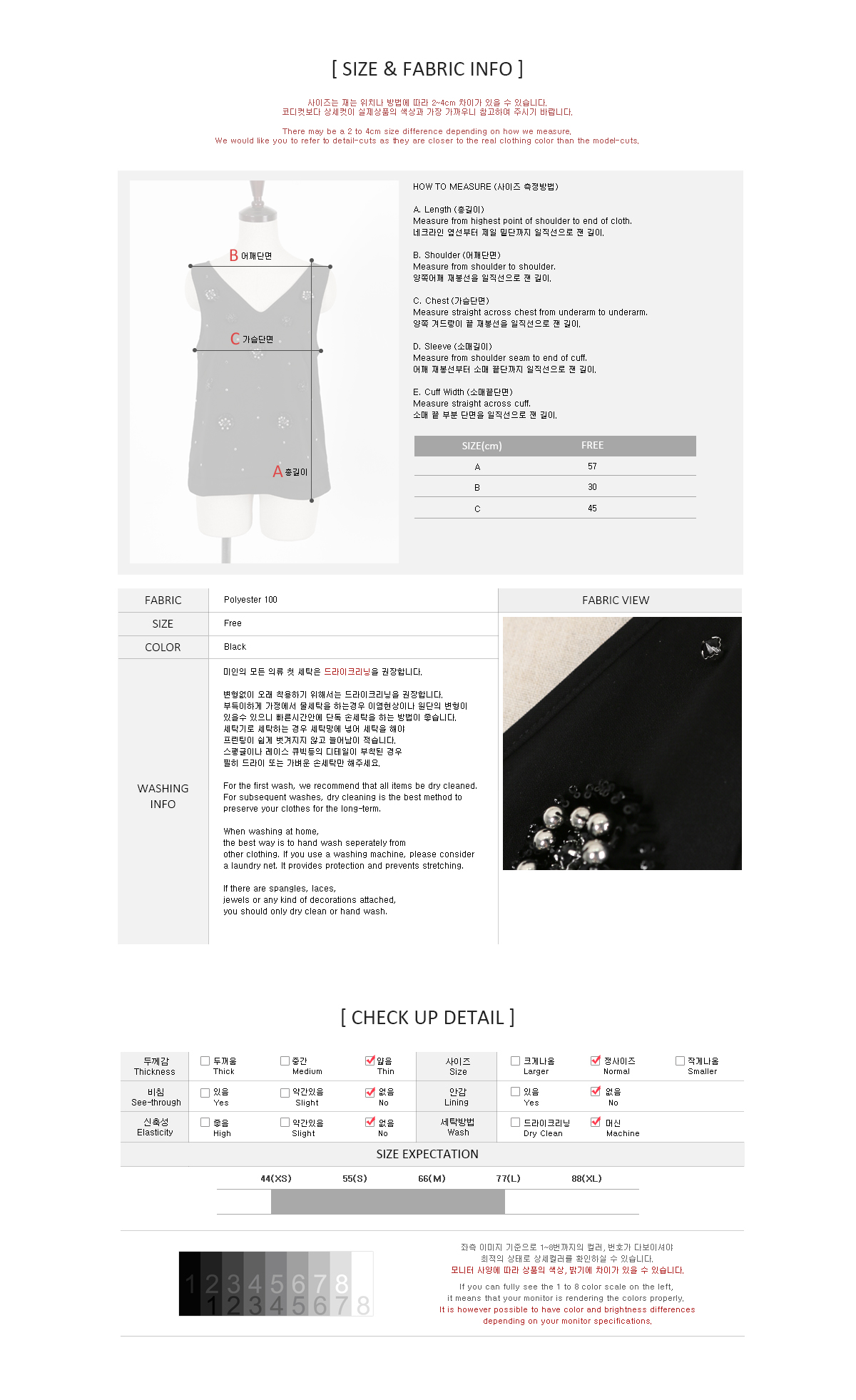 model Size