Description
Details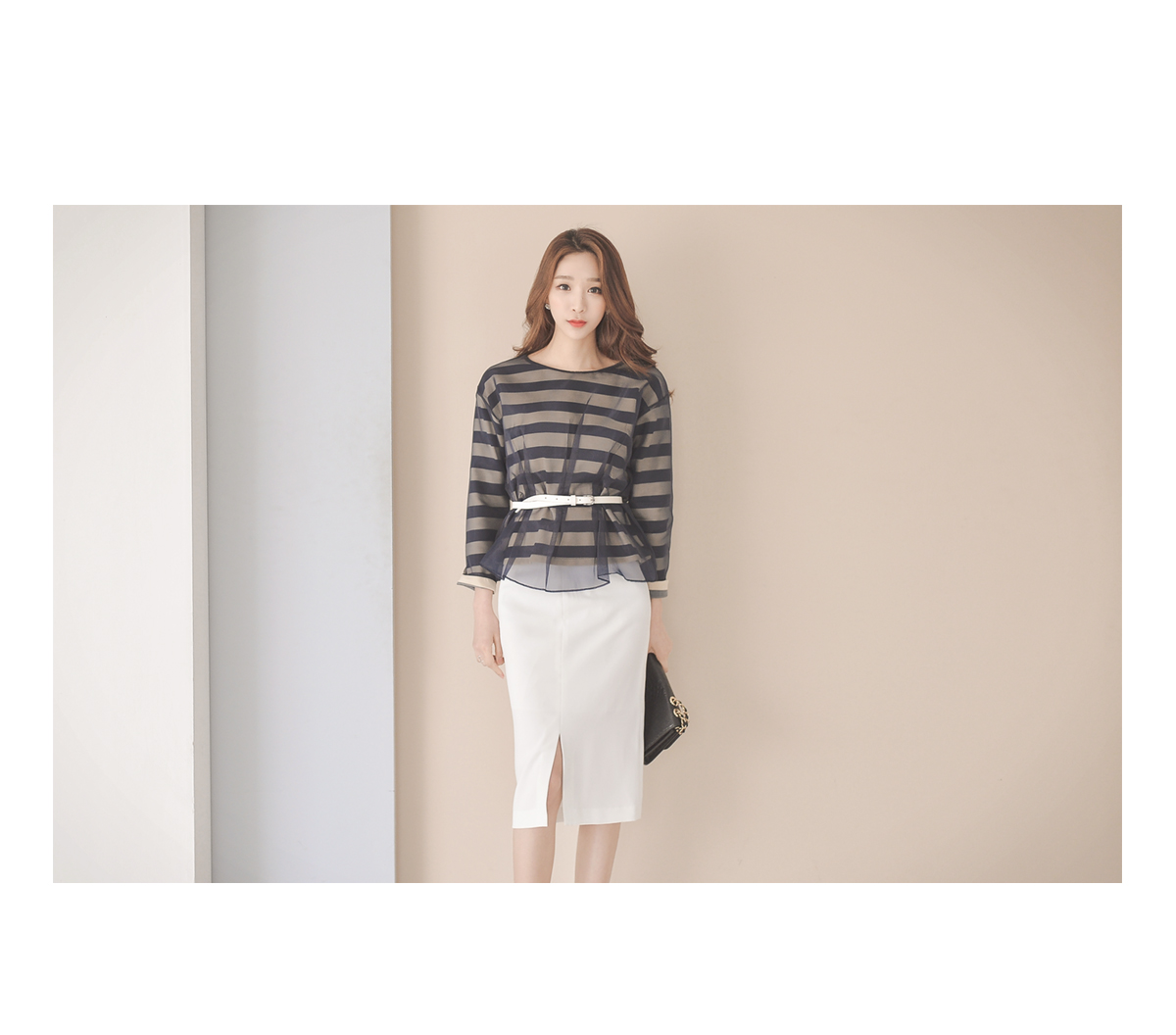 유니크하지만 고급스러운 라인의 블라우스를 소개하겠습니다.
얇은 네오프렌 소재로 힘이 있어 벨트로
풍성한 볼륨감의 라인을 연출하실수 있으며
배색되는 컬러의 스트라이프 몸판과 얇은 망사소재로
유니크하지만 여성스러운 핏감의 아이템입니다.
타잇한 핏의 스커트와 잘어울리며 볼드한 네크리스로
세련된 룩을 완성해주는 블라우스입니다.
*
  Stylish blouse with a unique mesh outer layer.
Accompanying white belt creates a sophisticated silhouette.
Horizontal stripe pattern is versatile and goes well
with a variety of different bottoms.
We recommend pairing with skirt and a bold necklace.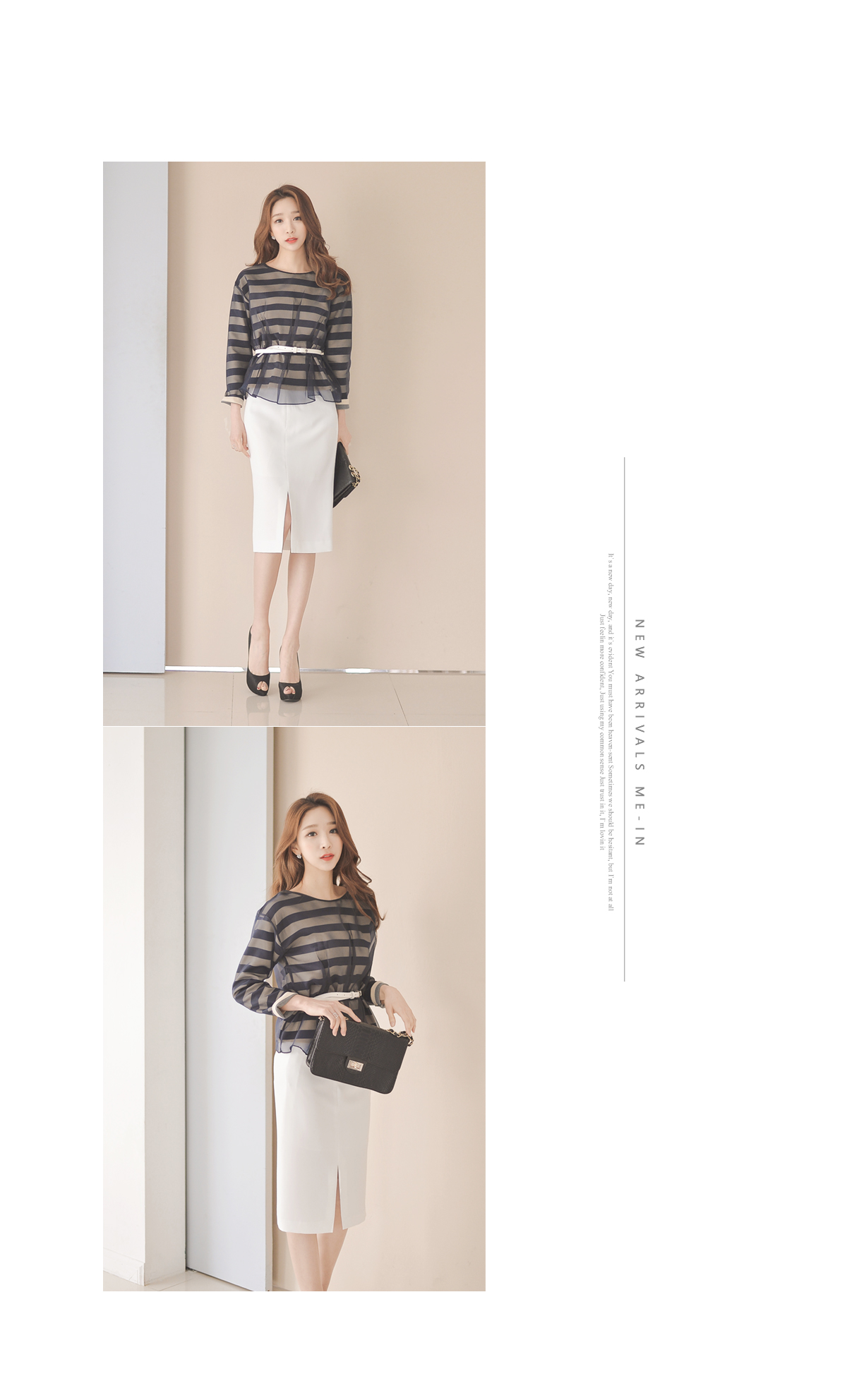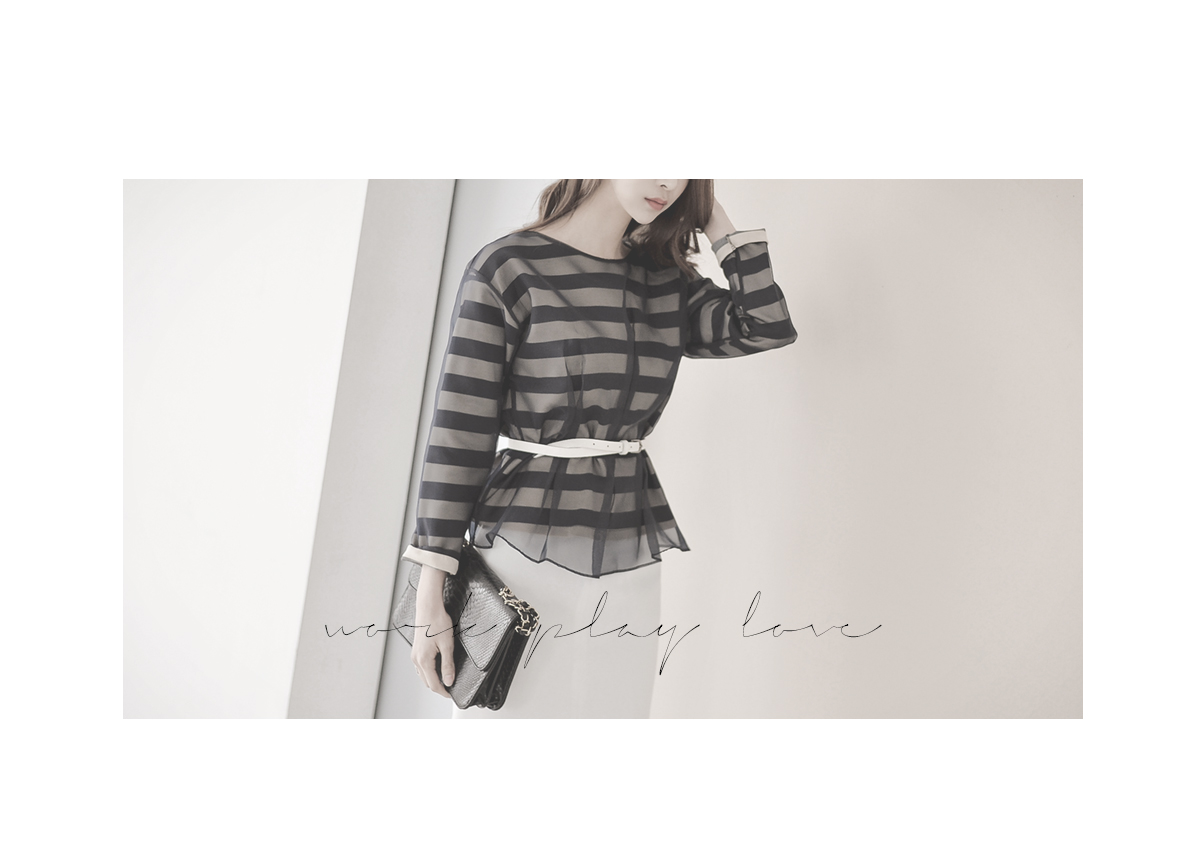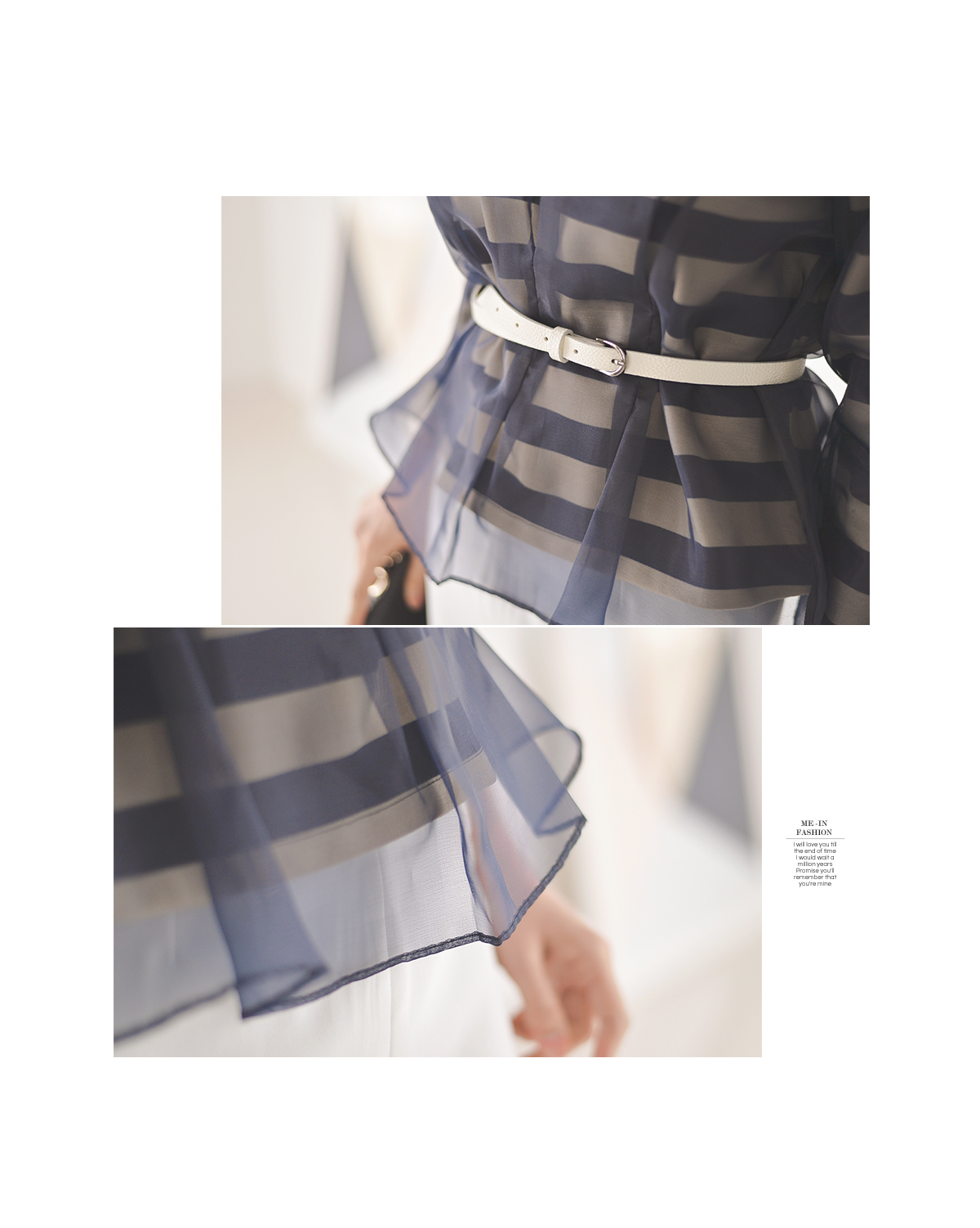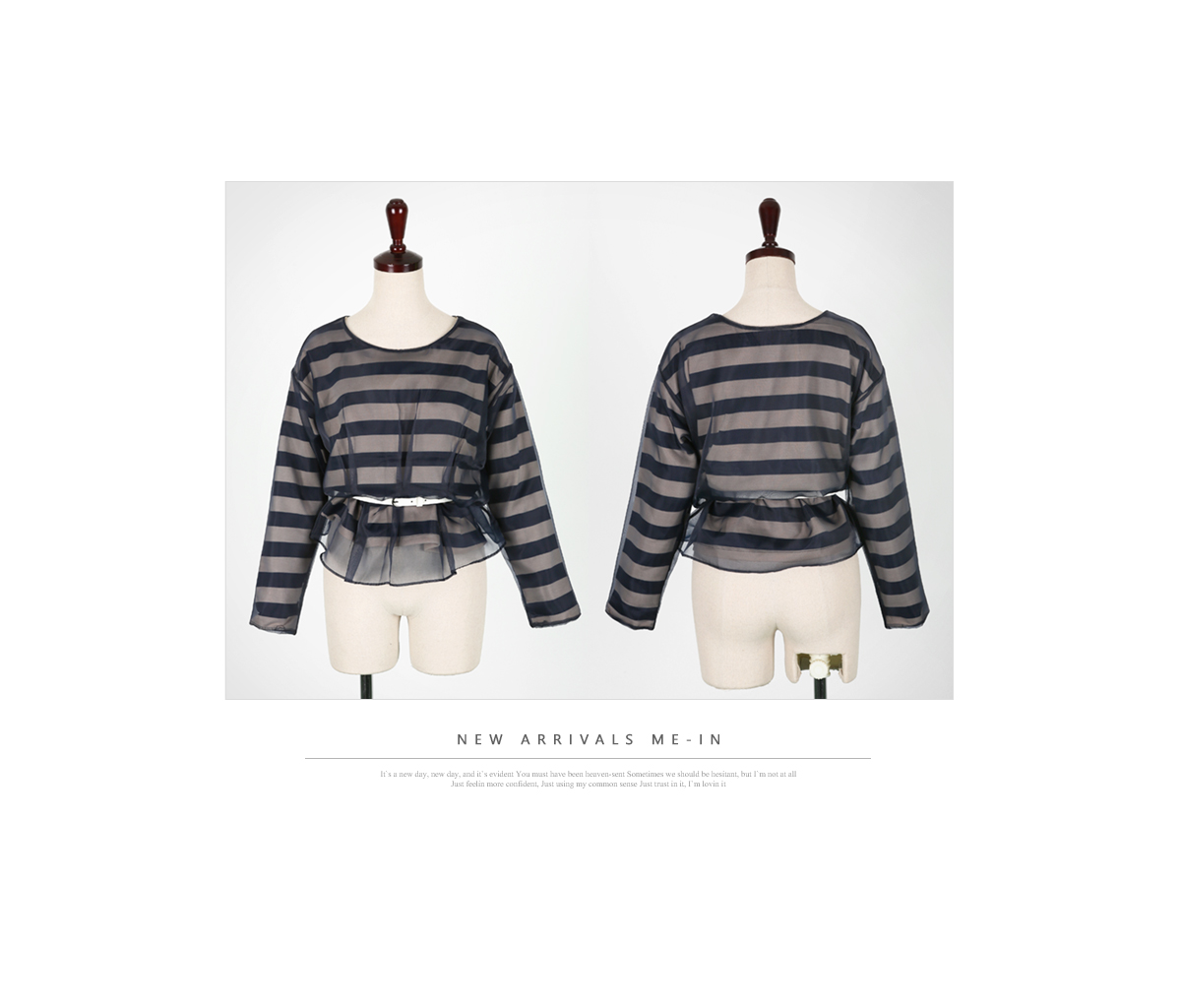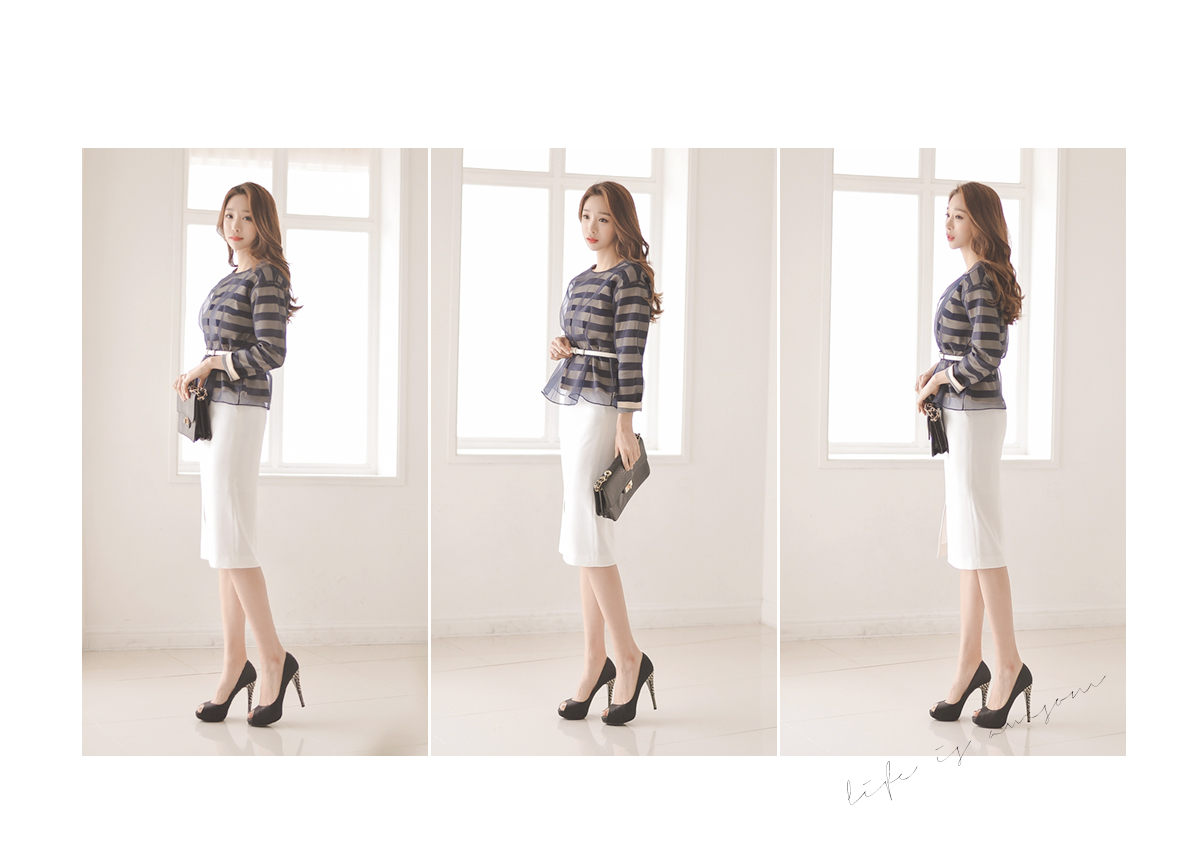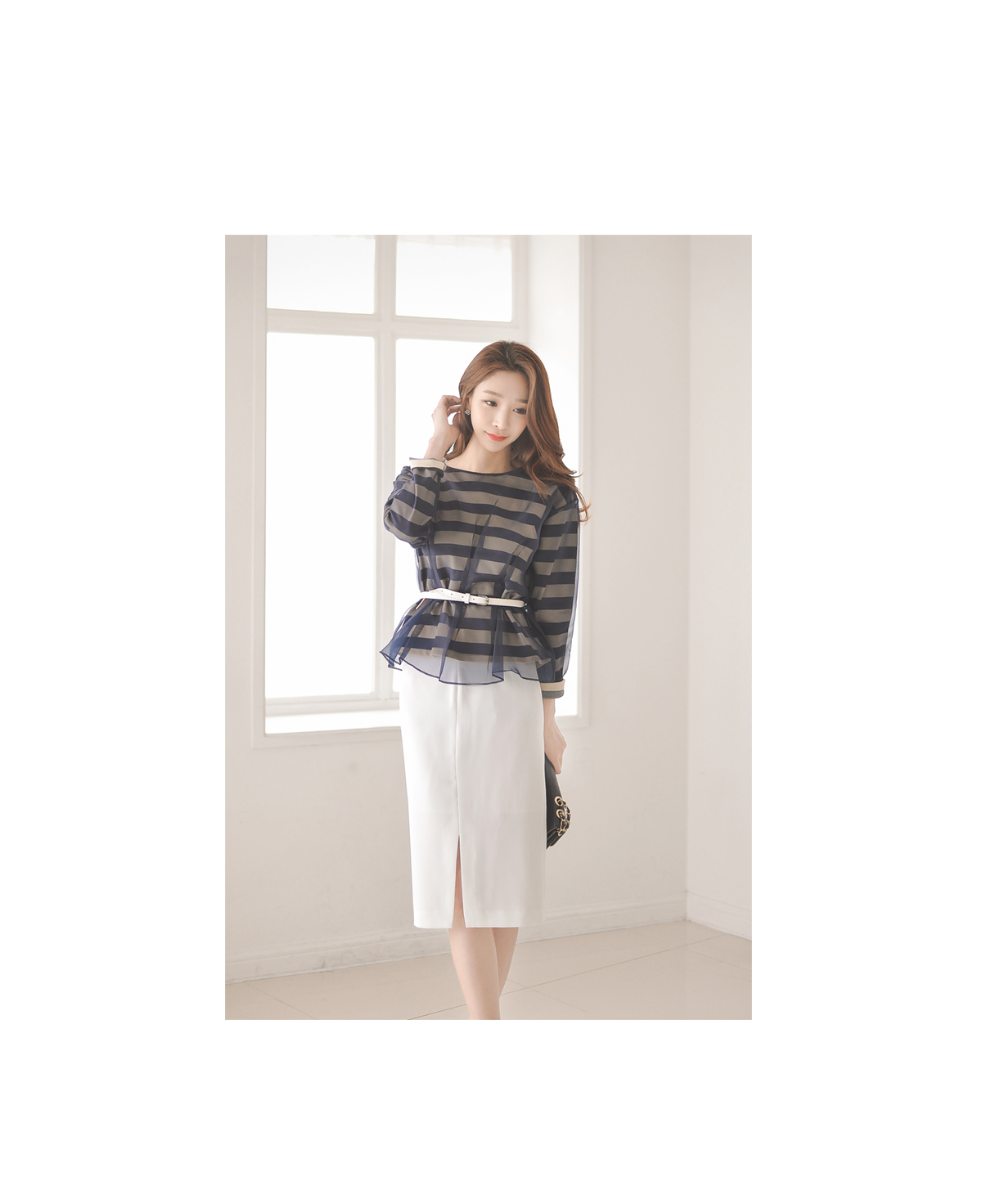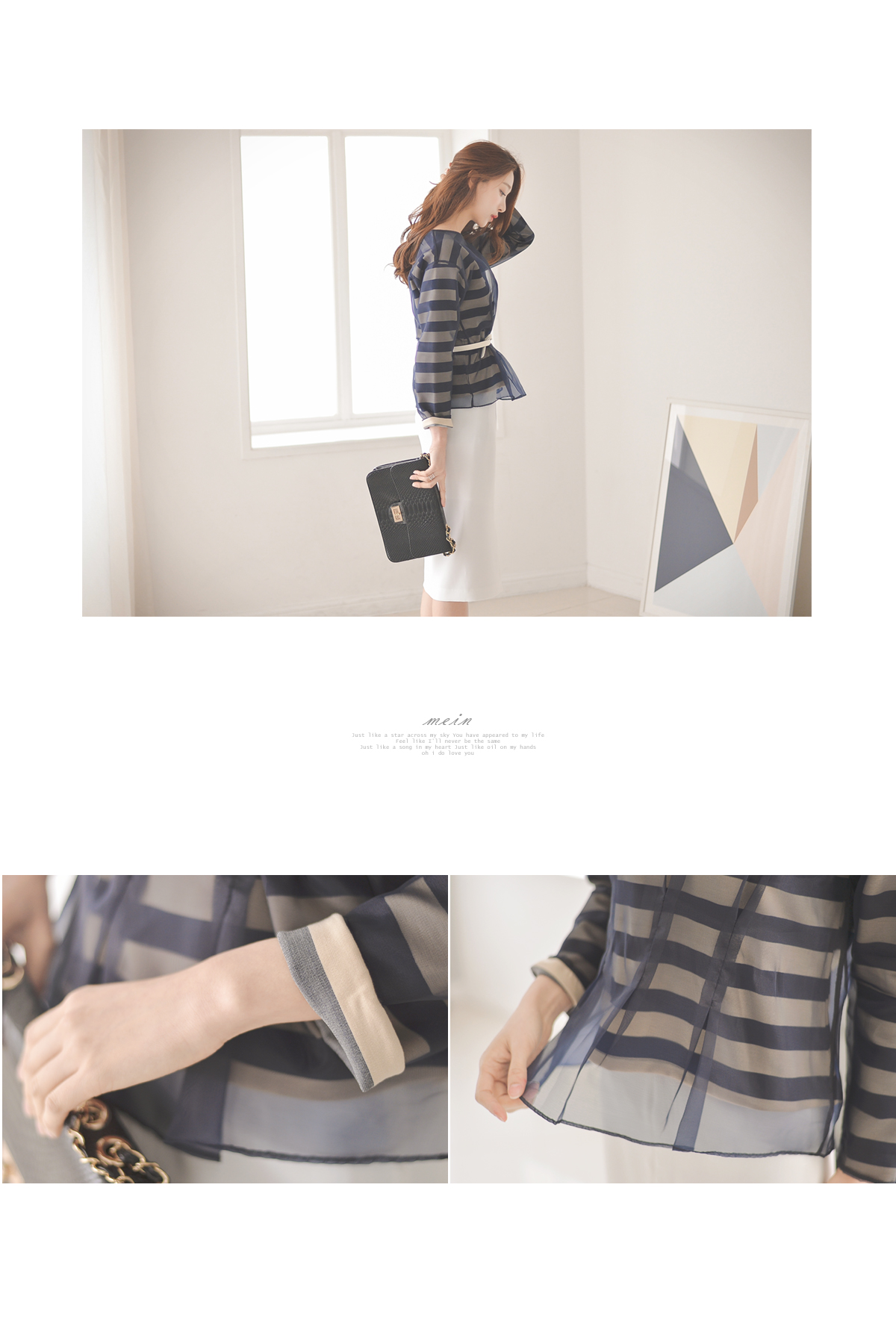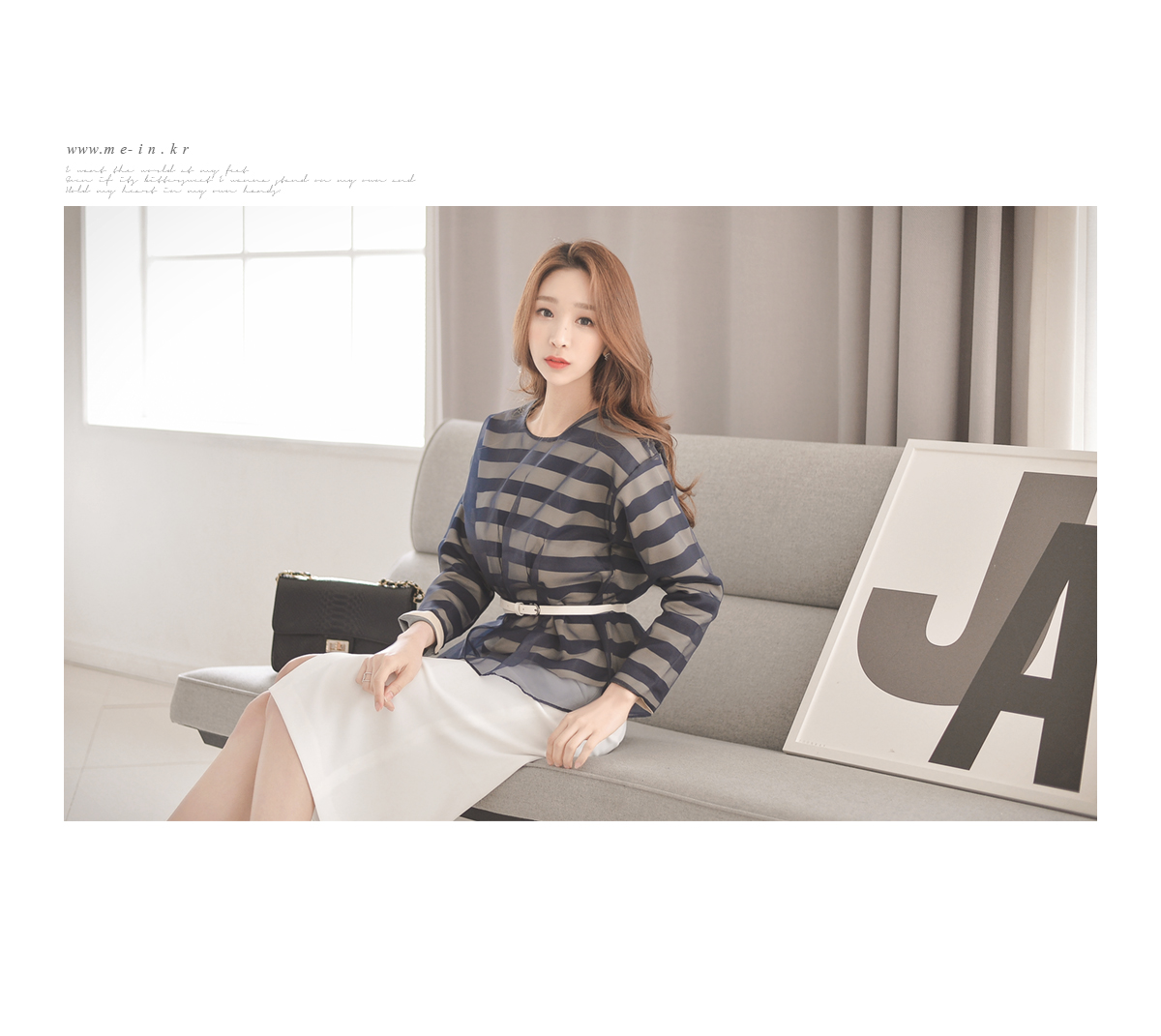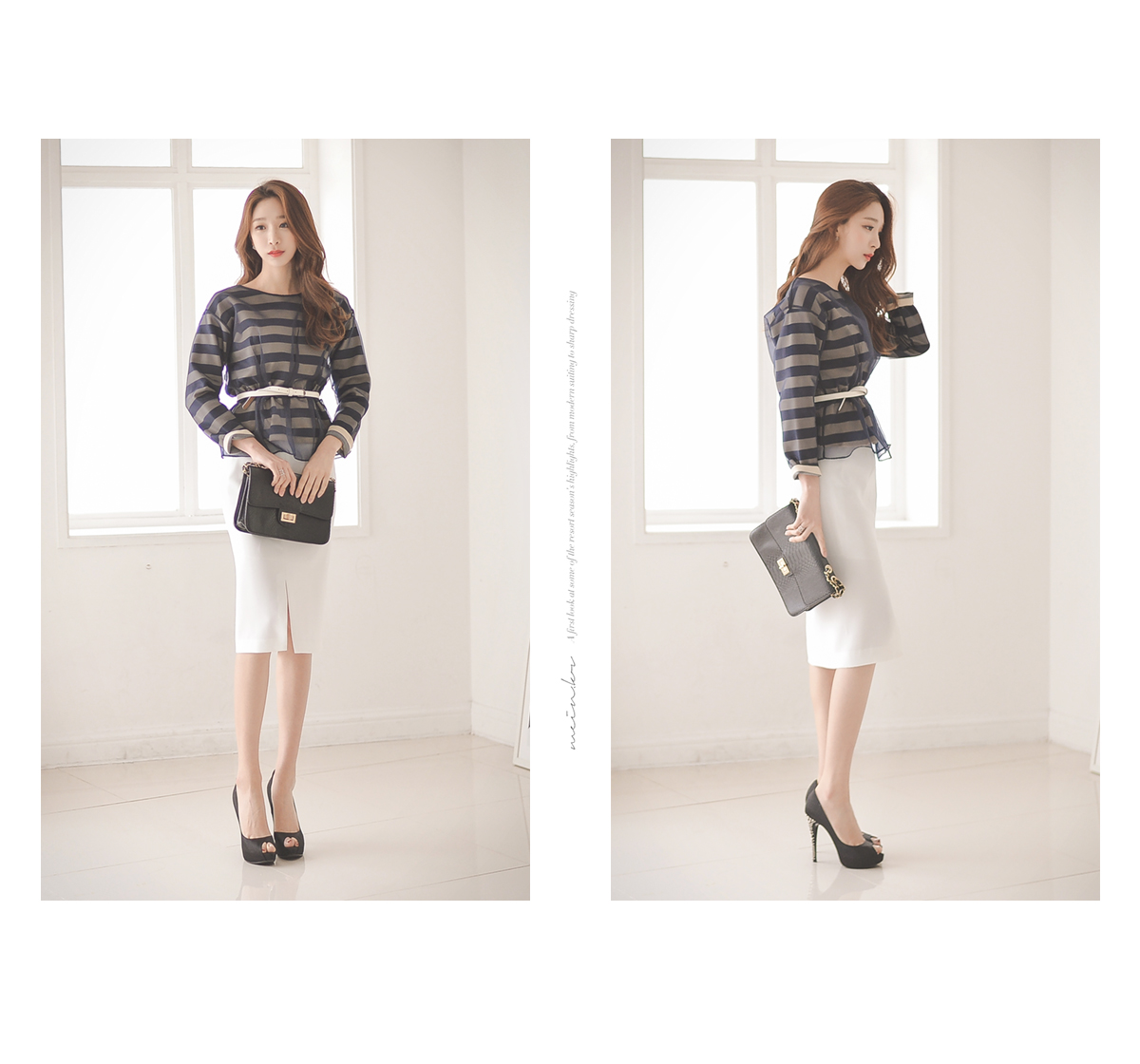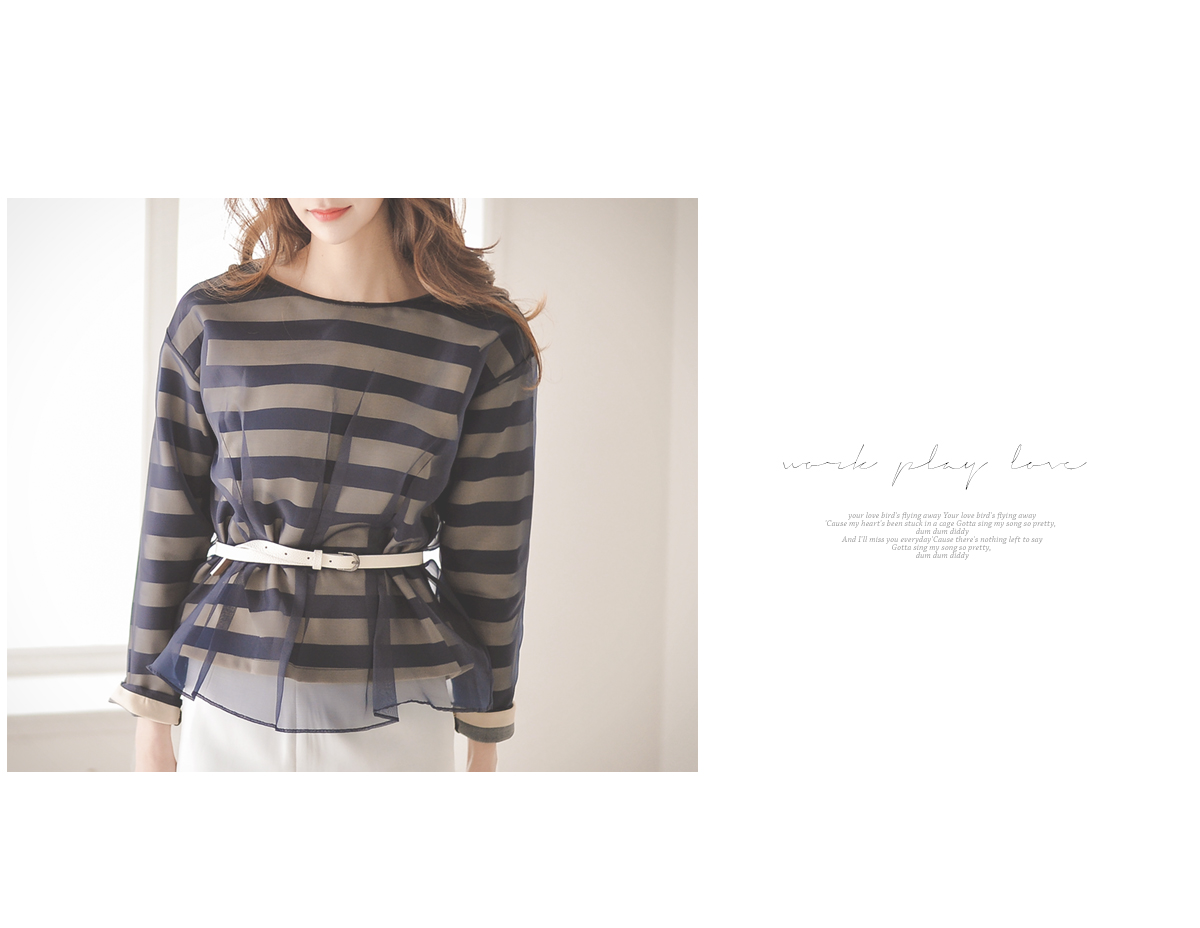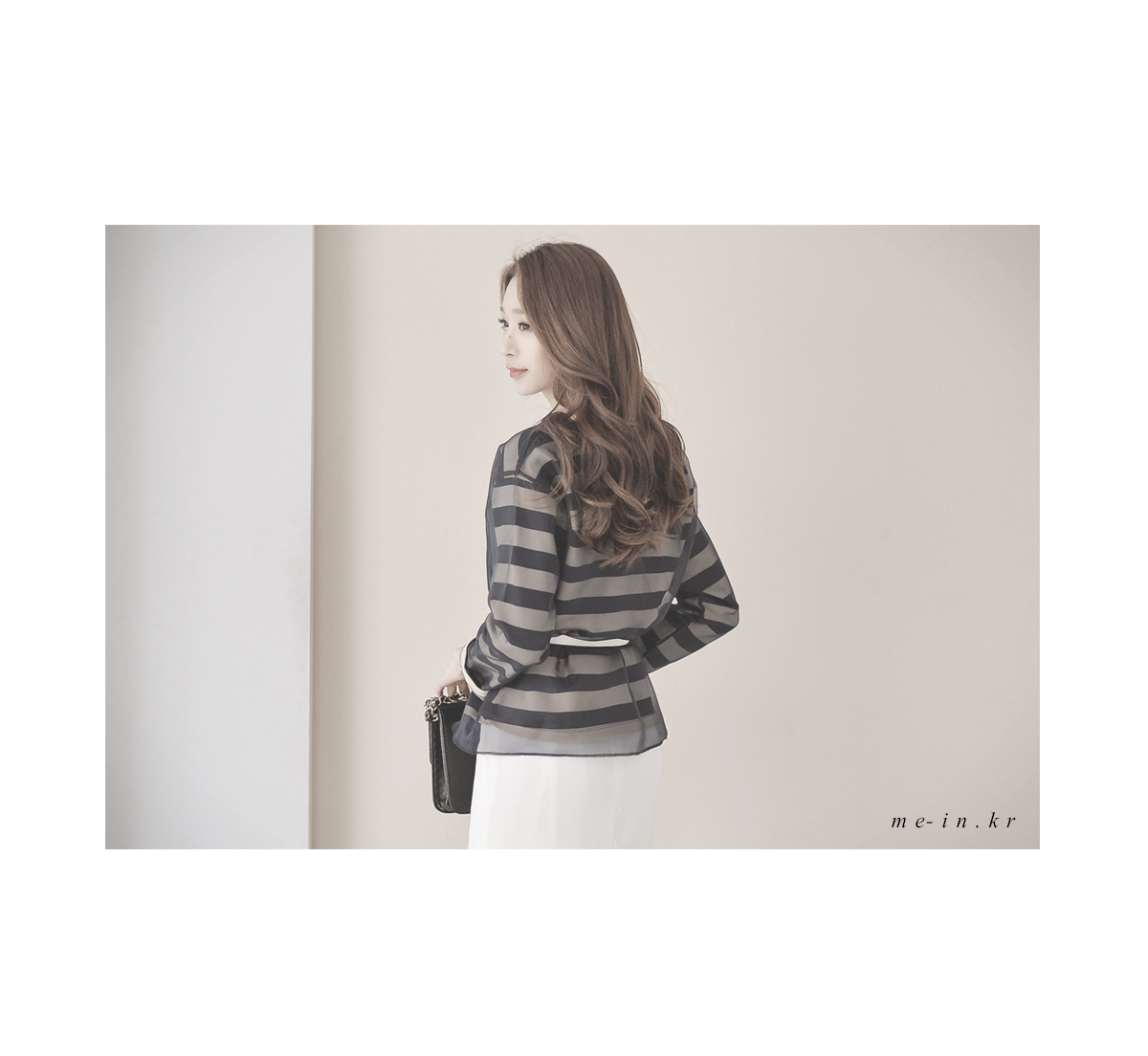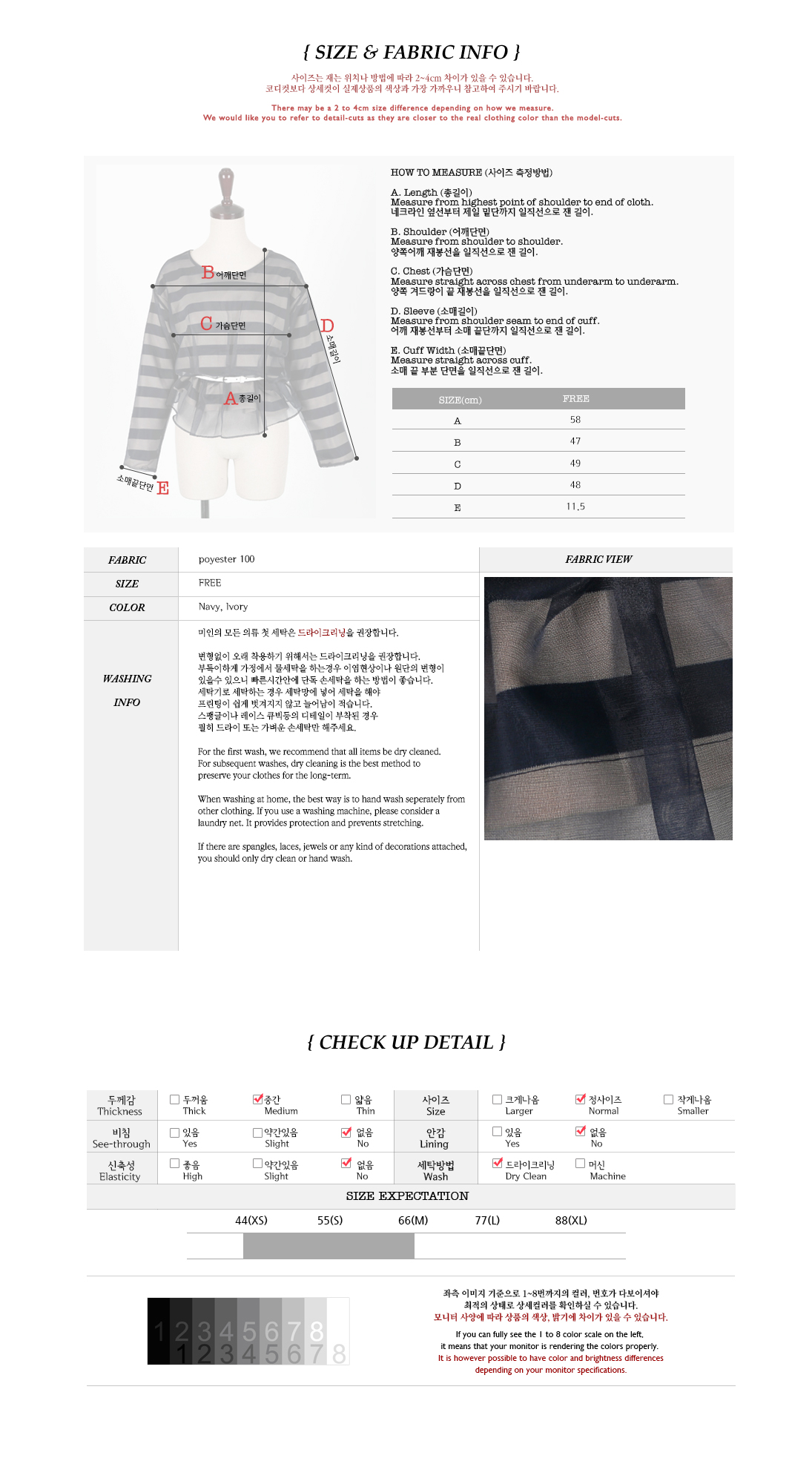 Detailed Info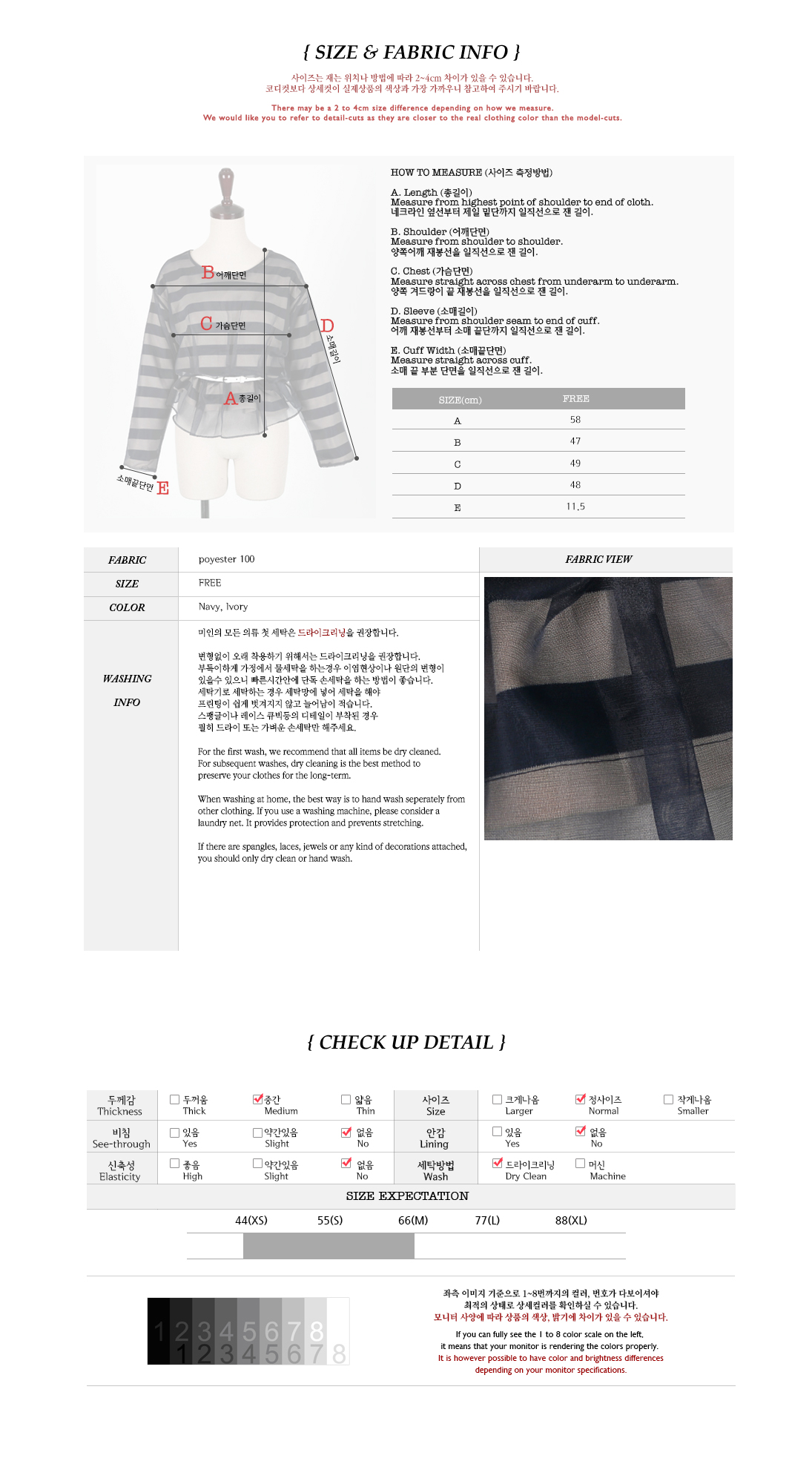 model Size