Description
Details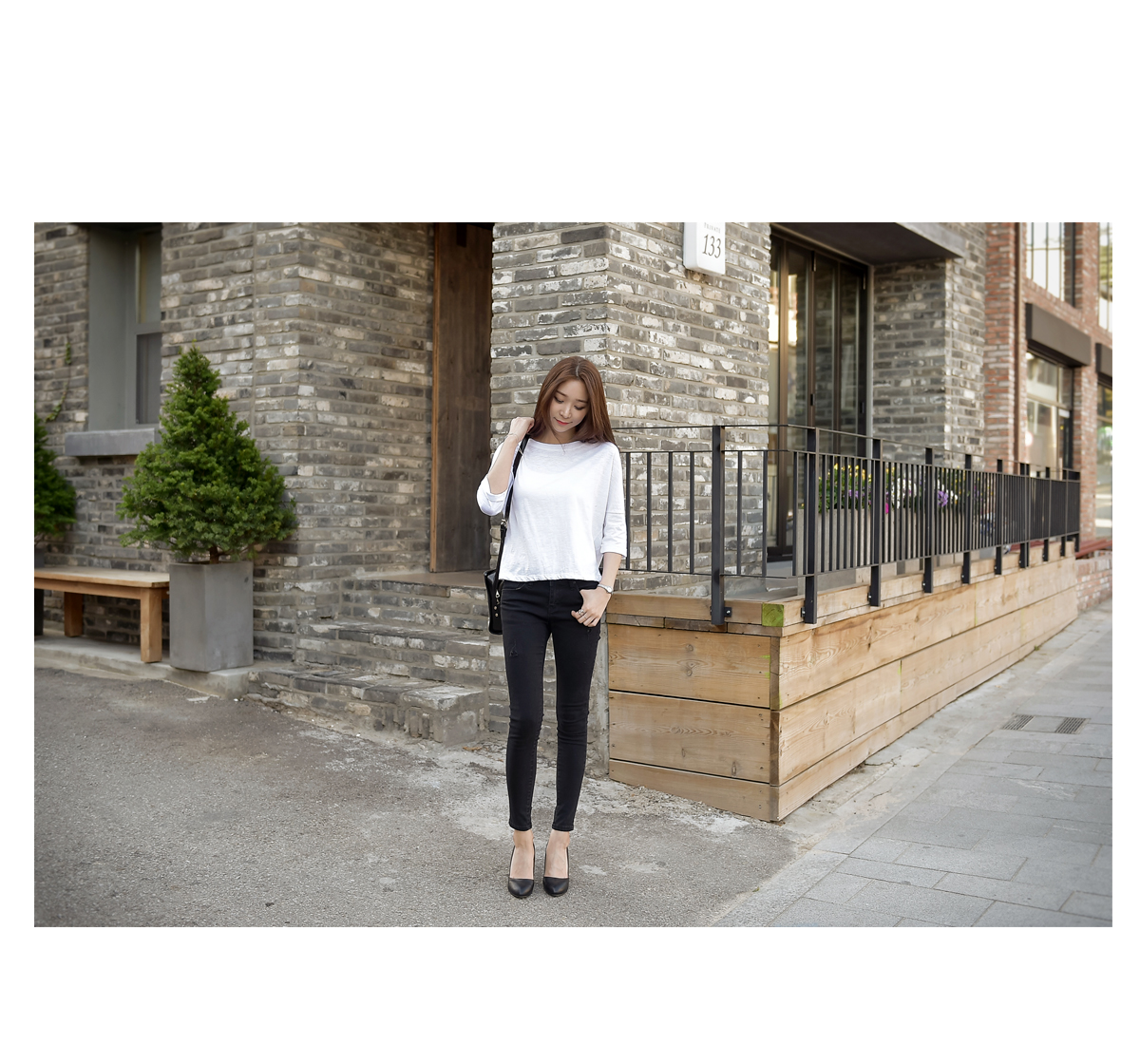 간편하게 입기좋은 캐주얼한 티셔츠입니다.
색이 살짝 바랜듯한 빈티지한 블루색상과
베이지, 아이보리컬러로 구성된 상품으로
코튼100%의 소재로 제작된 티셔츠입니다.
넓고 둥근 네크라인으로 목선을 부드럽게 연출해주며
소매단을 롤업한듯한 디자인으로
더욱 캐주얼하고 편안한 상품입니다.
밑단을 둥글게 디자인하여 팬츠위나
스커트위에도 멋스러운 티셔츠입니다.
*
  A casual T-shirt with a slightly faded color gives off a vintage vibe.
Available in Blue, Beige and Ivory.
Made of 100% cotton makes it comfortable to wear.
A high round neckline accentuates
the neckline and the cut creates a soft lovely image.
Round cut at the bottom makes it a good match
with a pair of pants or a skirt
to achieve a casual yet stylish look.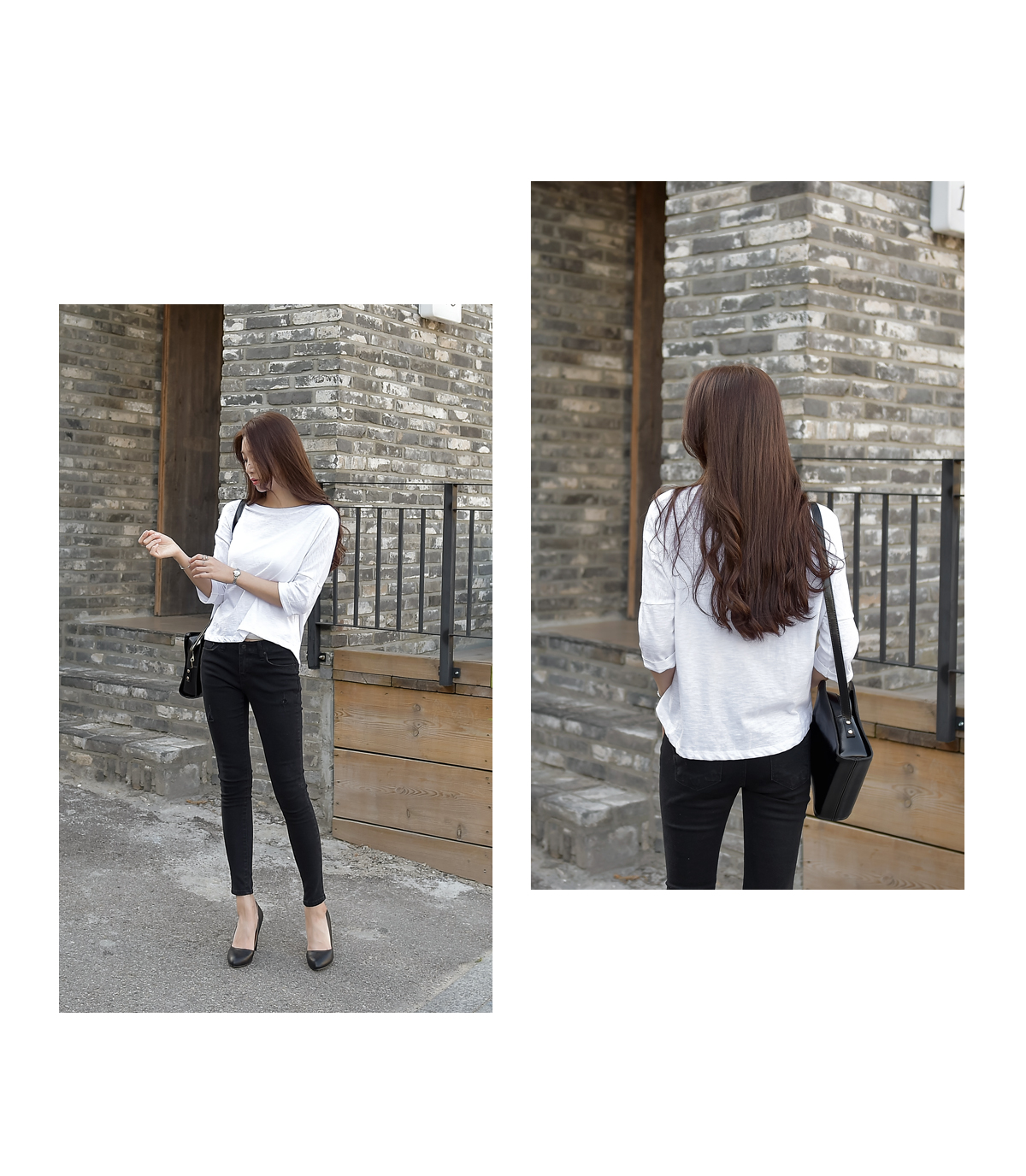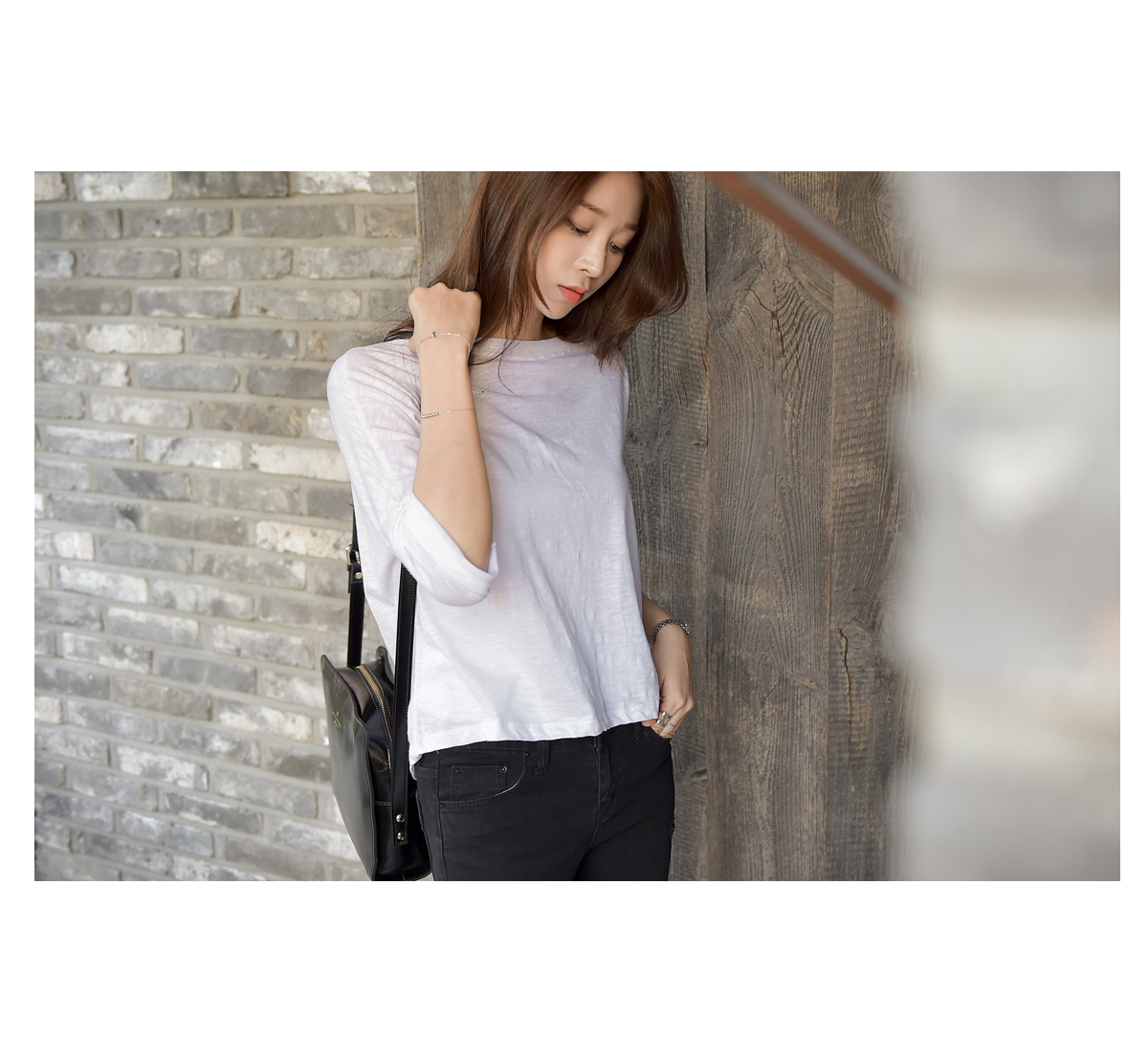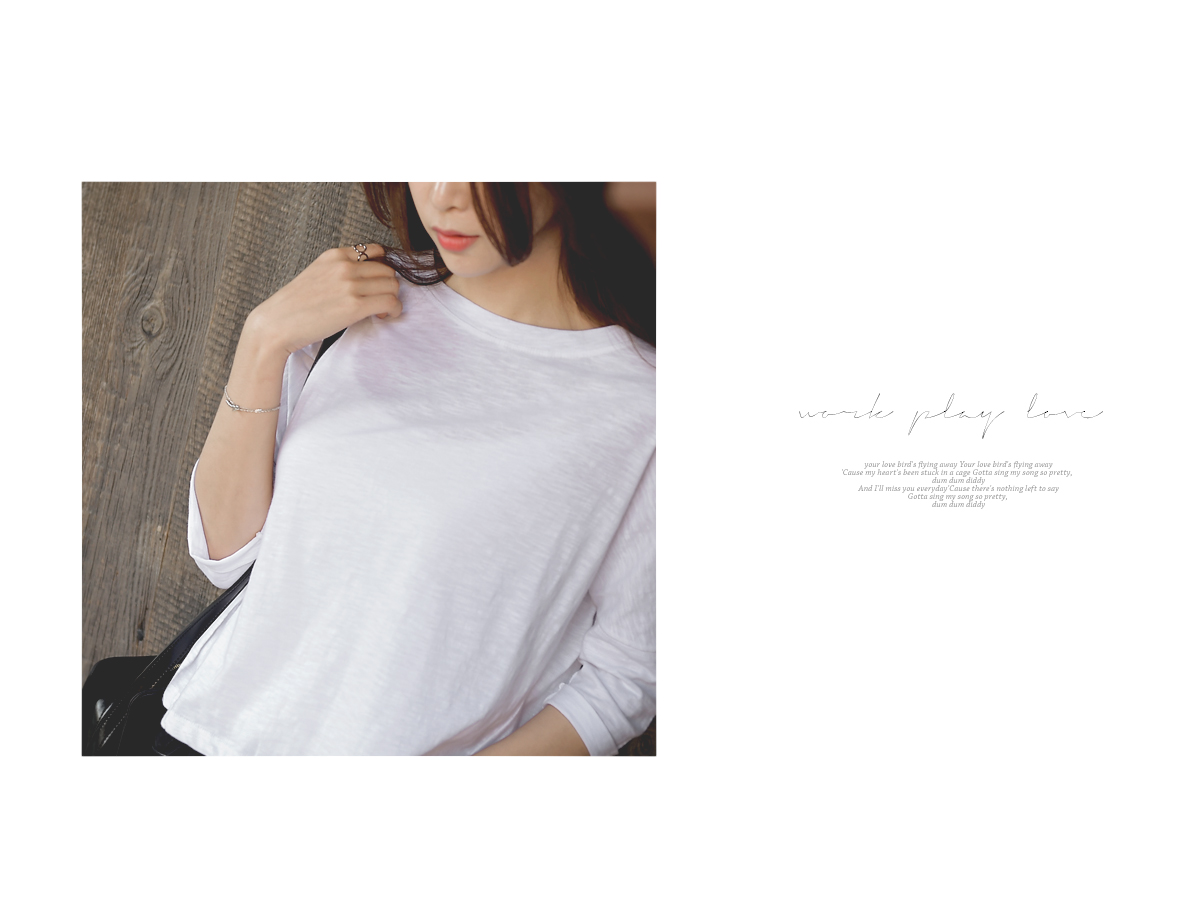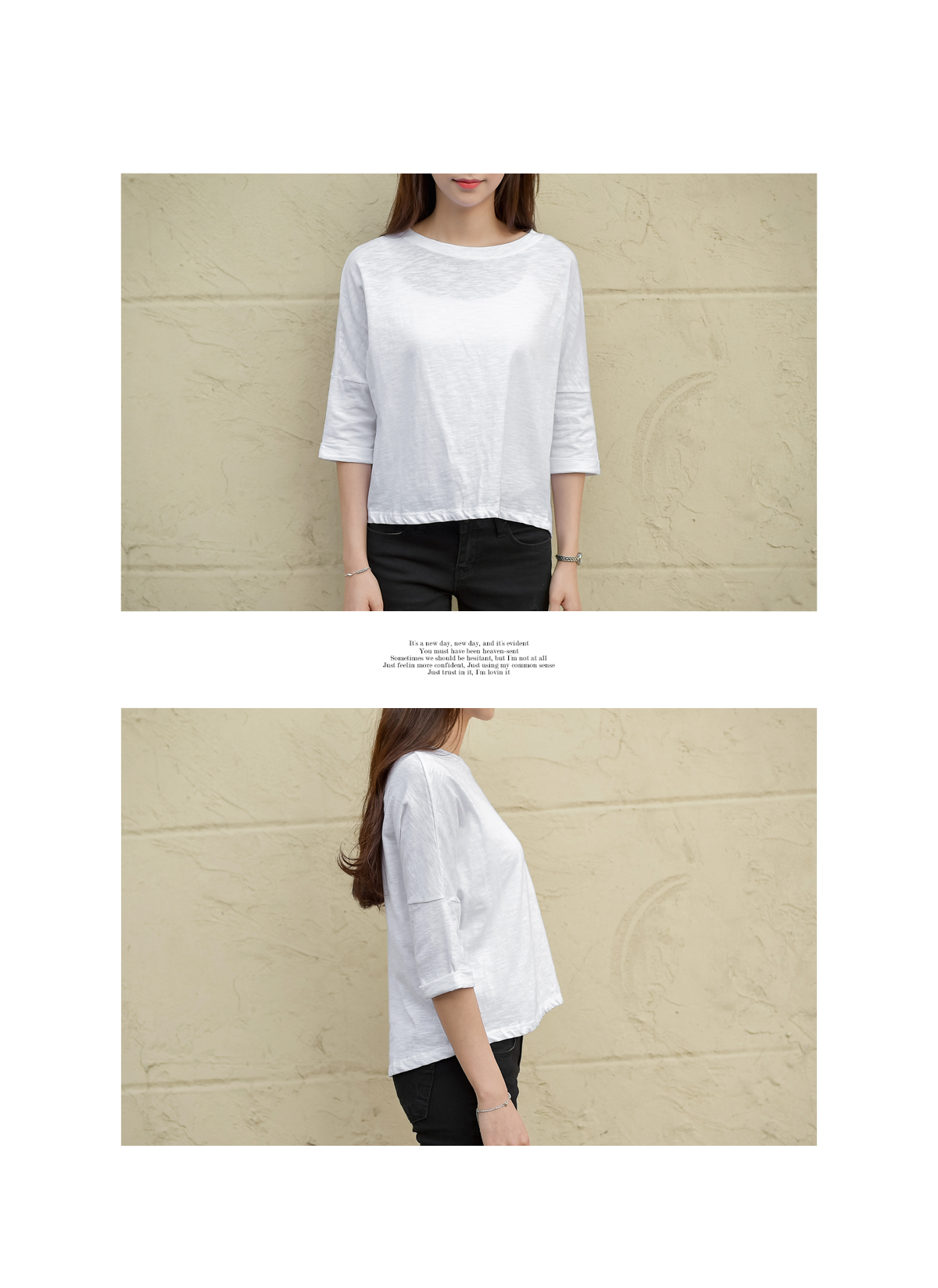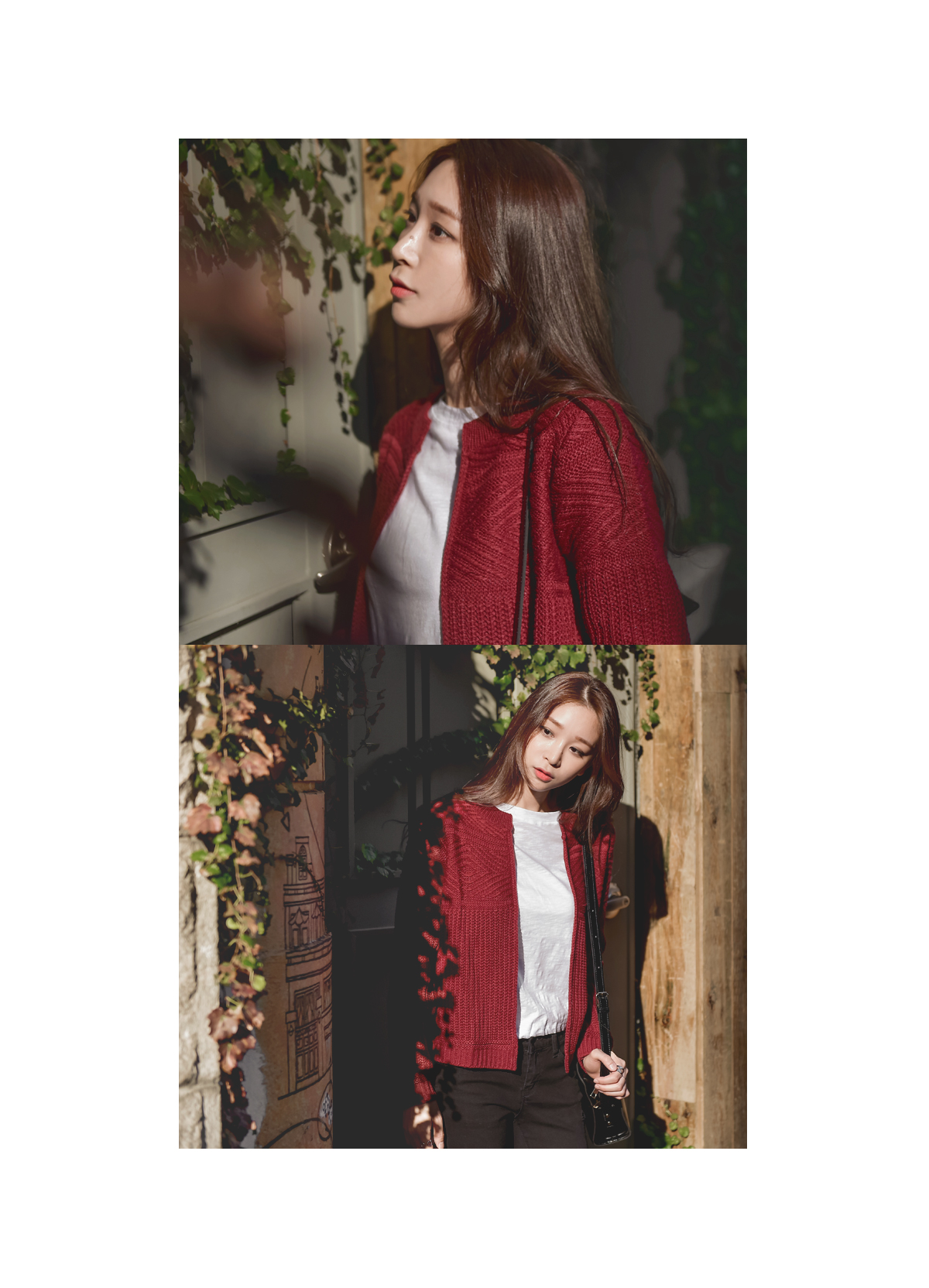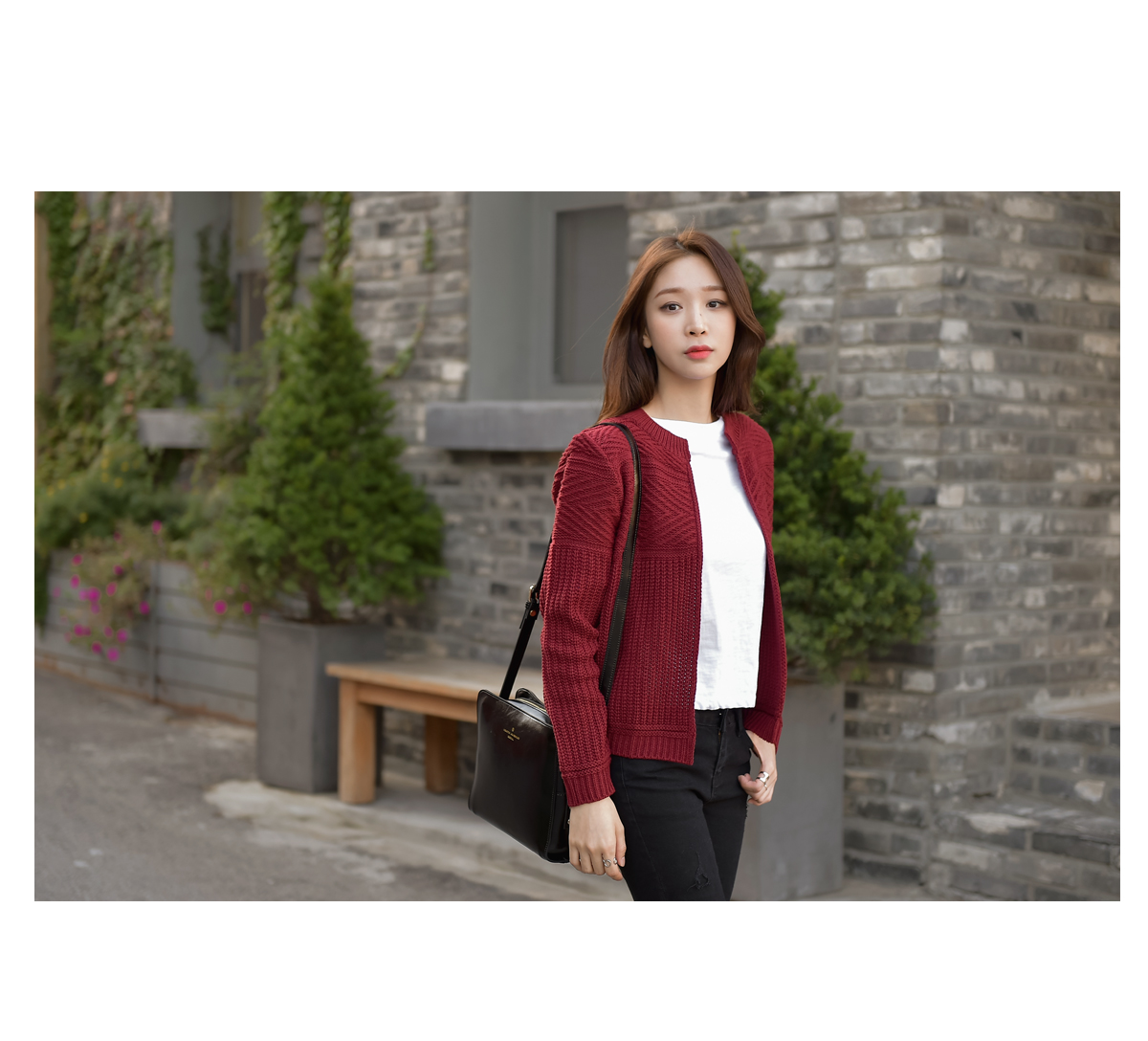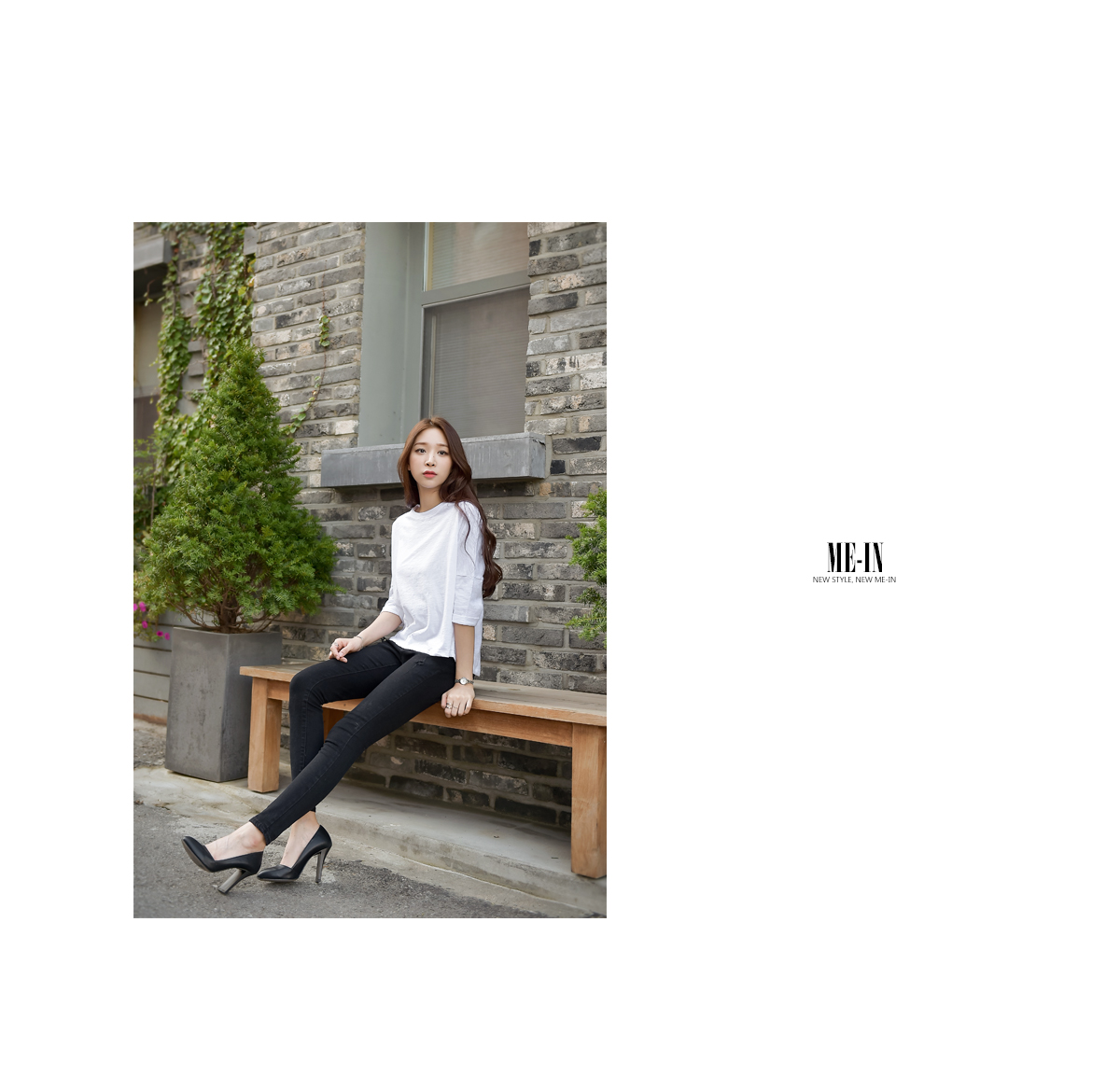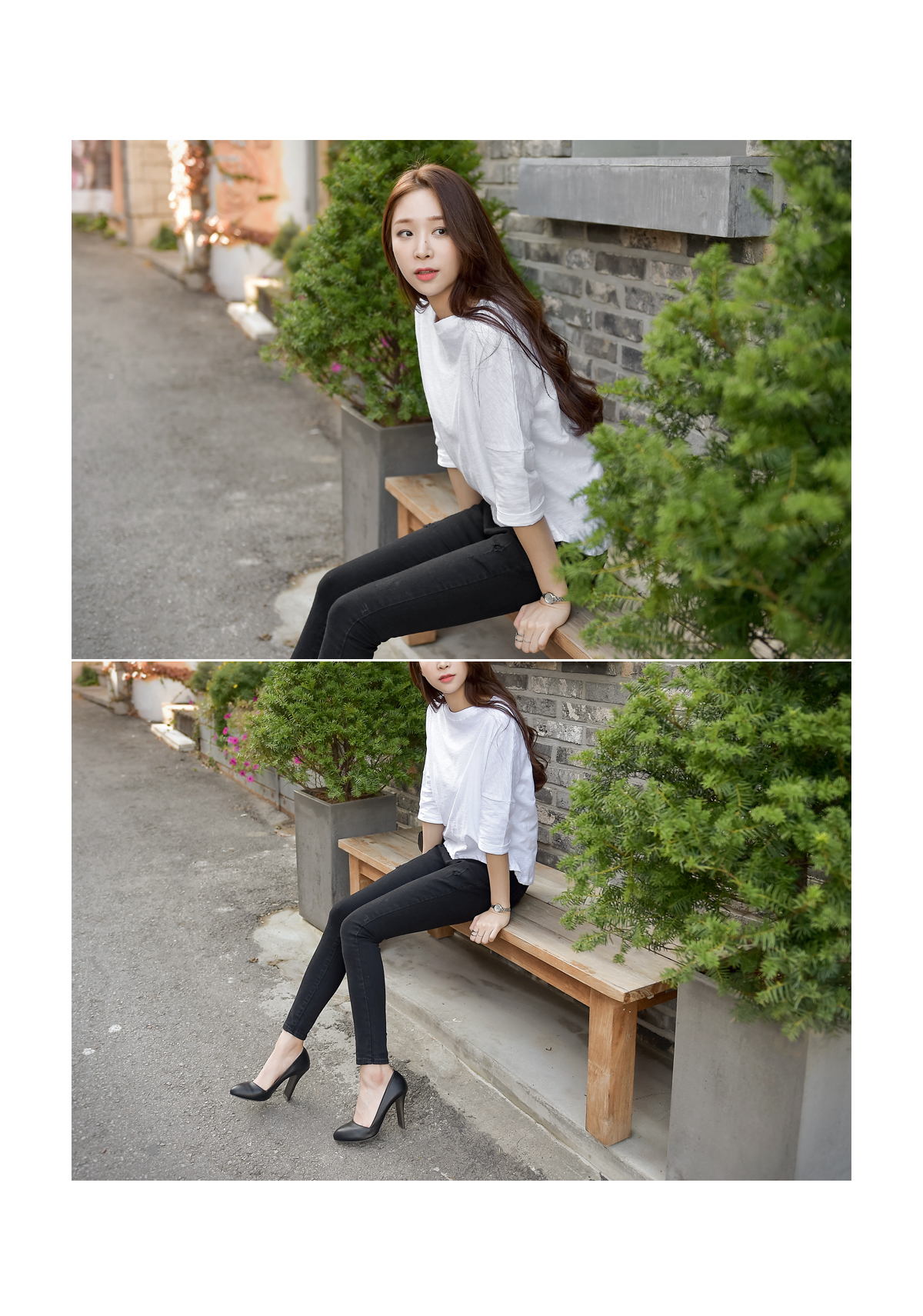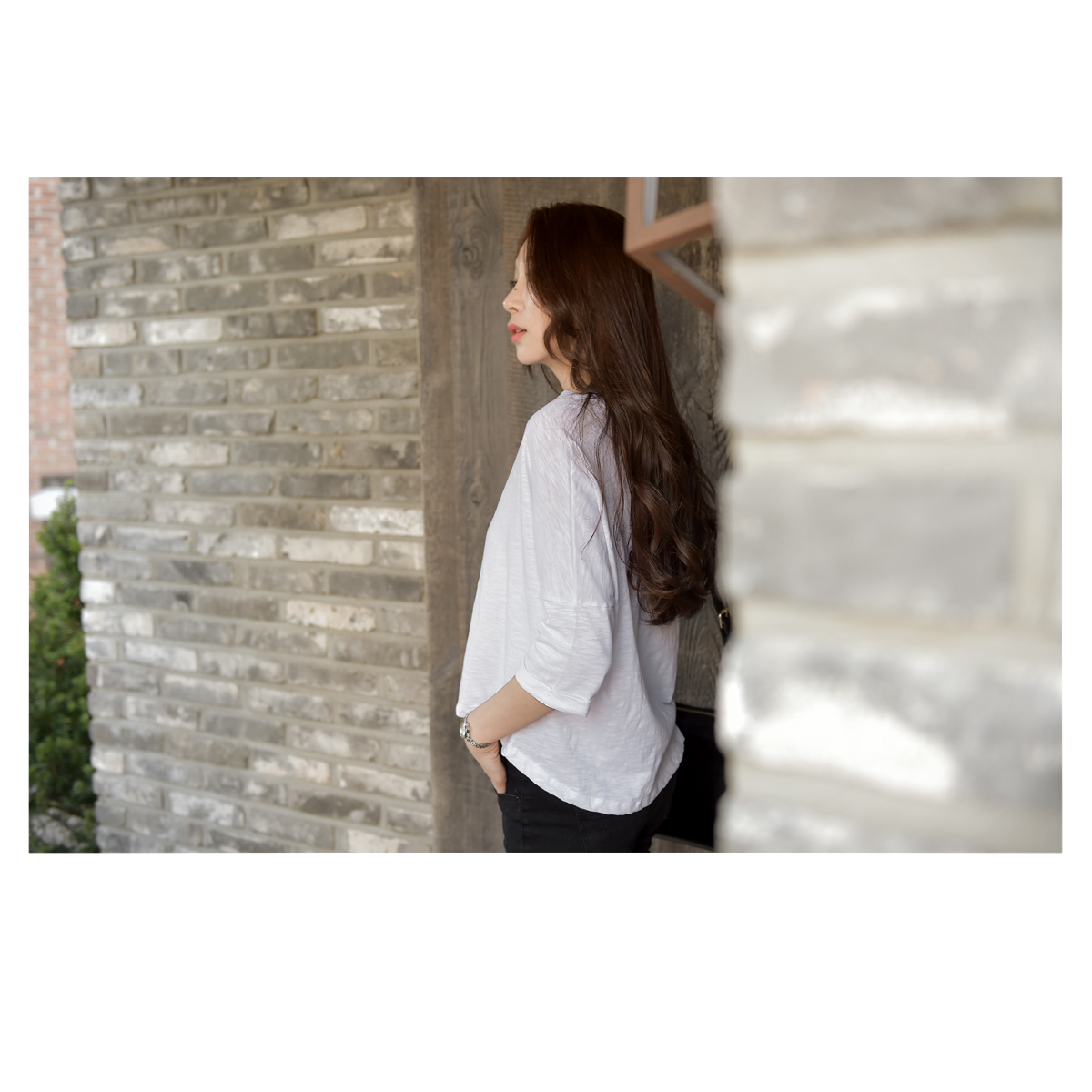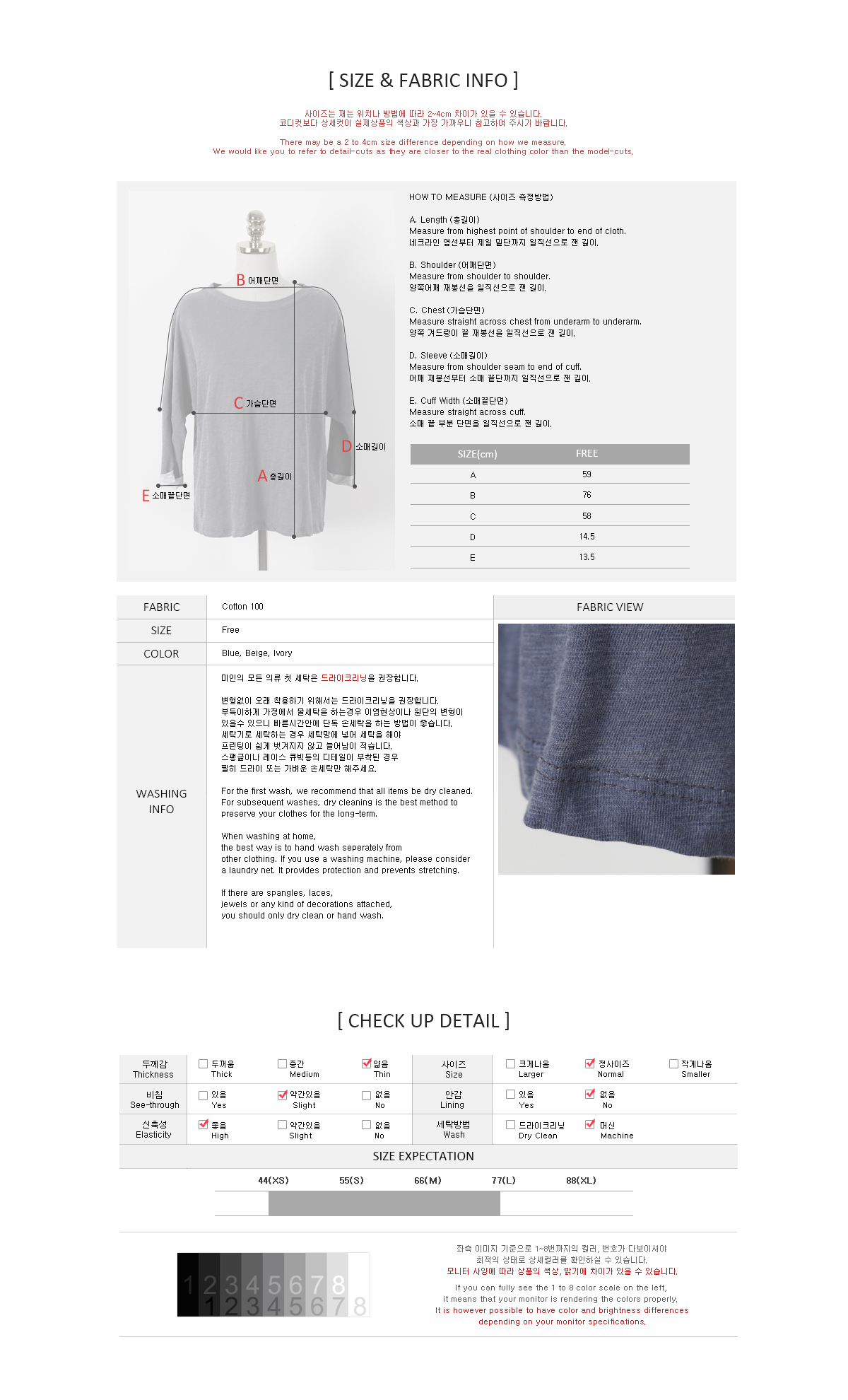 Detailed Info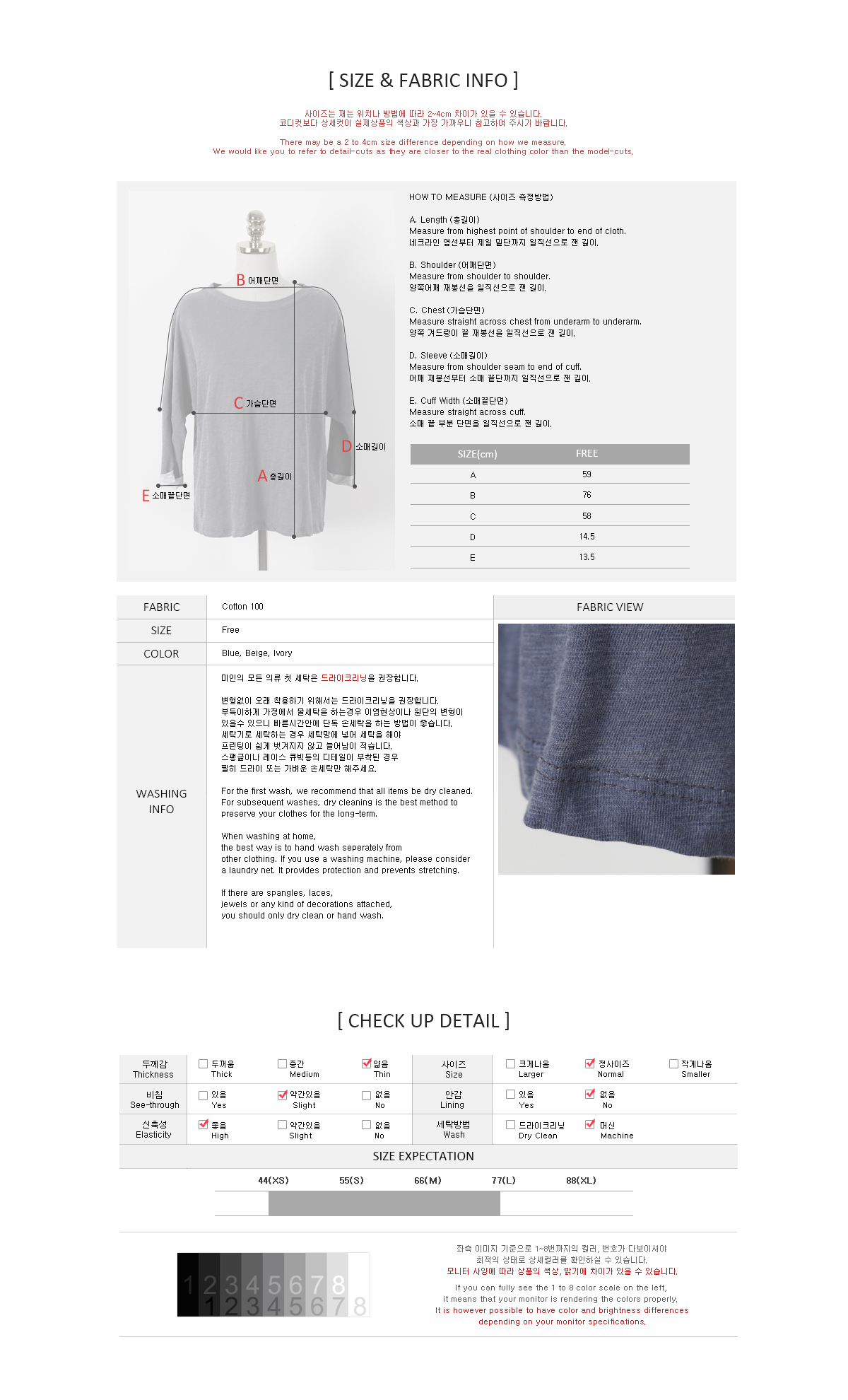 model Size