Description
Details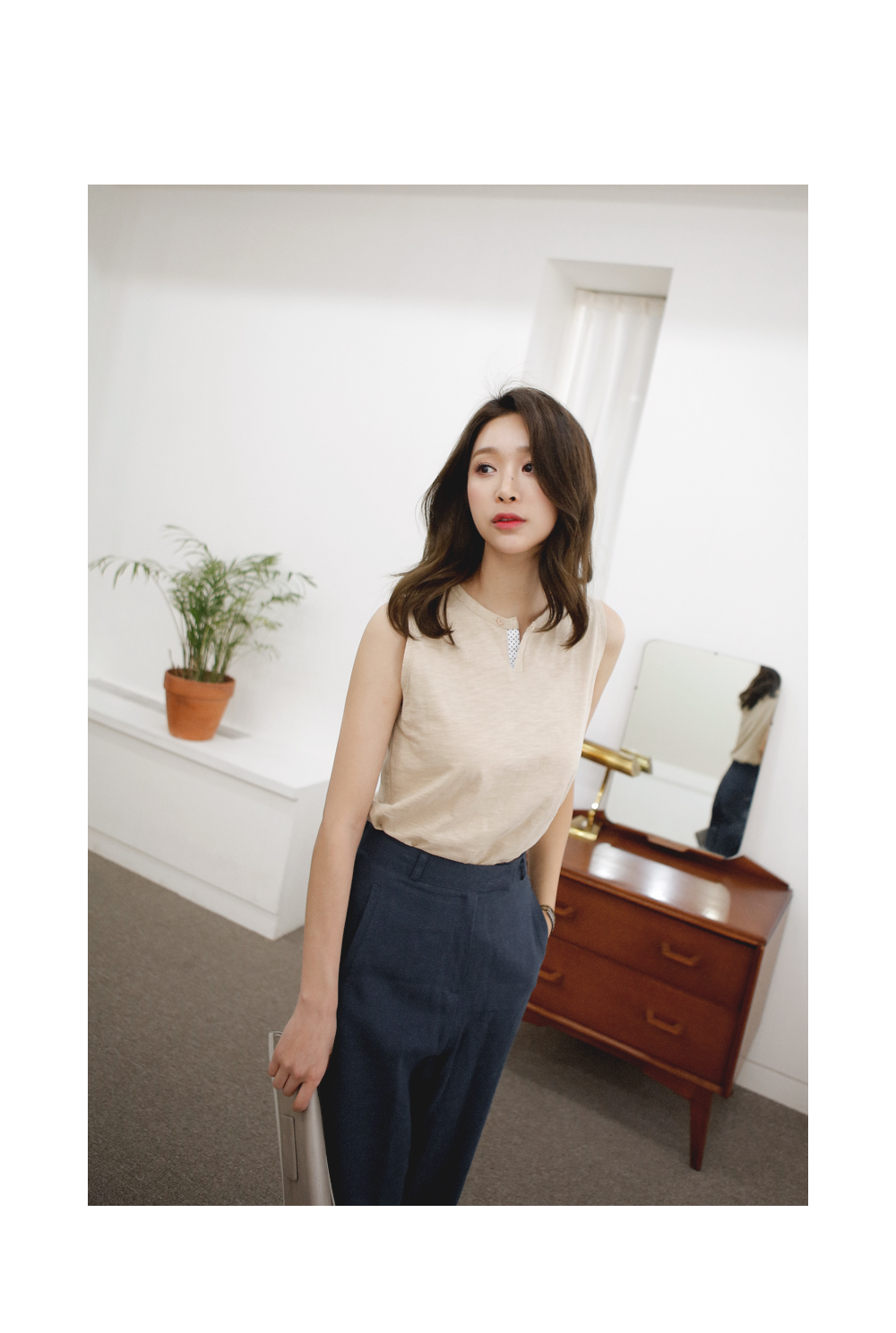 부드러운 소재감의 기분좋은 나시탑입니다.
네이비와 베이지 두가지 컬러로 구성되어 있으며
코튼 100%의 소재의 상품입니다.
둥근 네크라인으로 앞부분에 단작 디테일을 주어
캐주얼한 느낌을 함께 디자인하였으며
단작부분을 도트소재로 배색을 주어
러블리한 느낌까지 나는 활용도 높은 탑입니다.
넓은 암홀사이즈로 활동성이 뛰어나며
신축성이 좋아 나들이 룩으로도 좋은 상품입니다.
*
  A sleeveless top available in
Navy and Beige made of 100% cotton
that is soft on the skin.
Keyhole detail at the neckline
creates a casual yet lovely look to the outfit.
Larger armhole cuts for more easy movement
and comfort, perfect for a day out.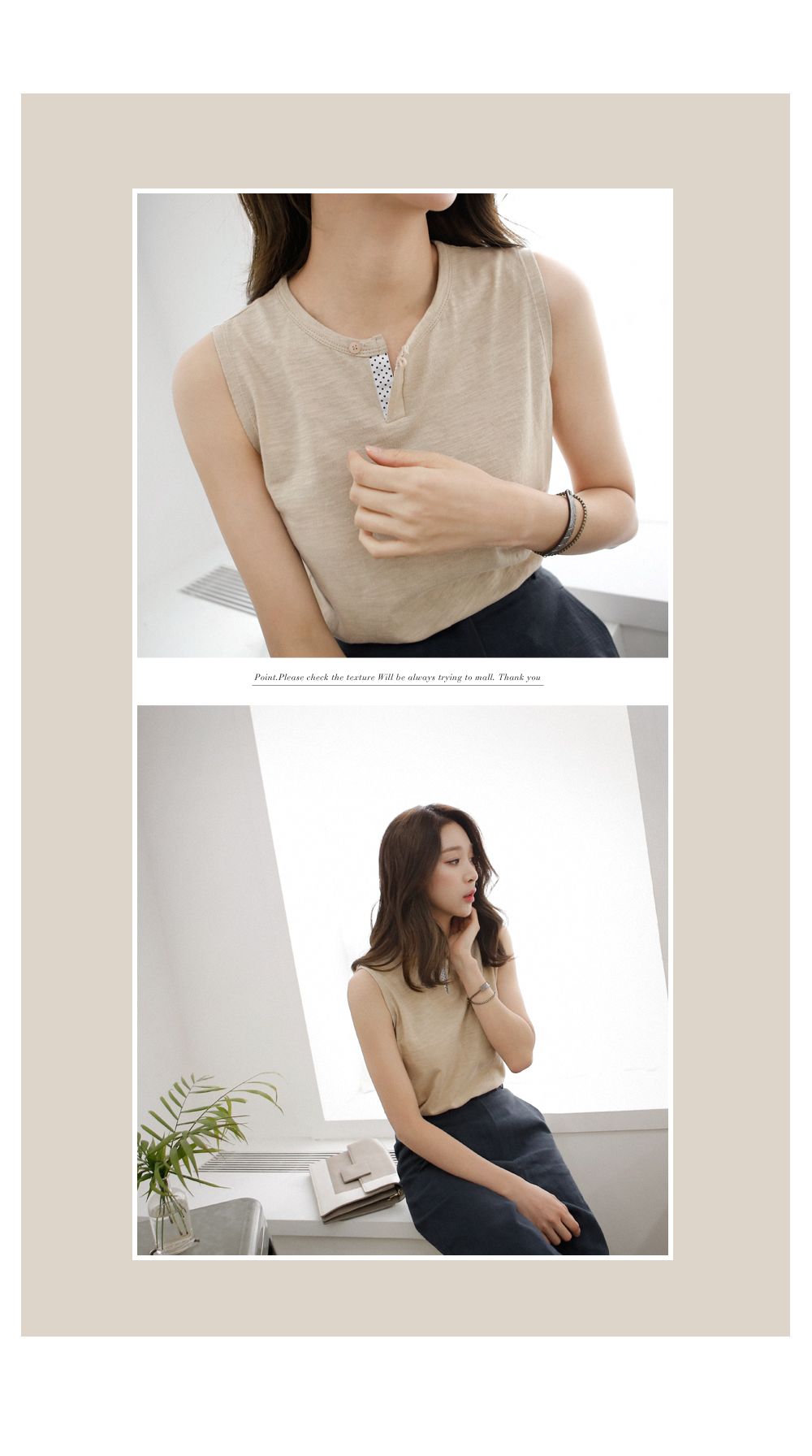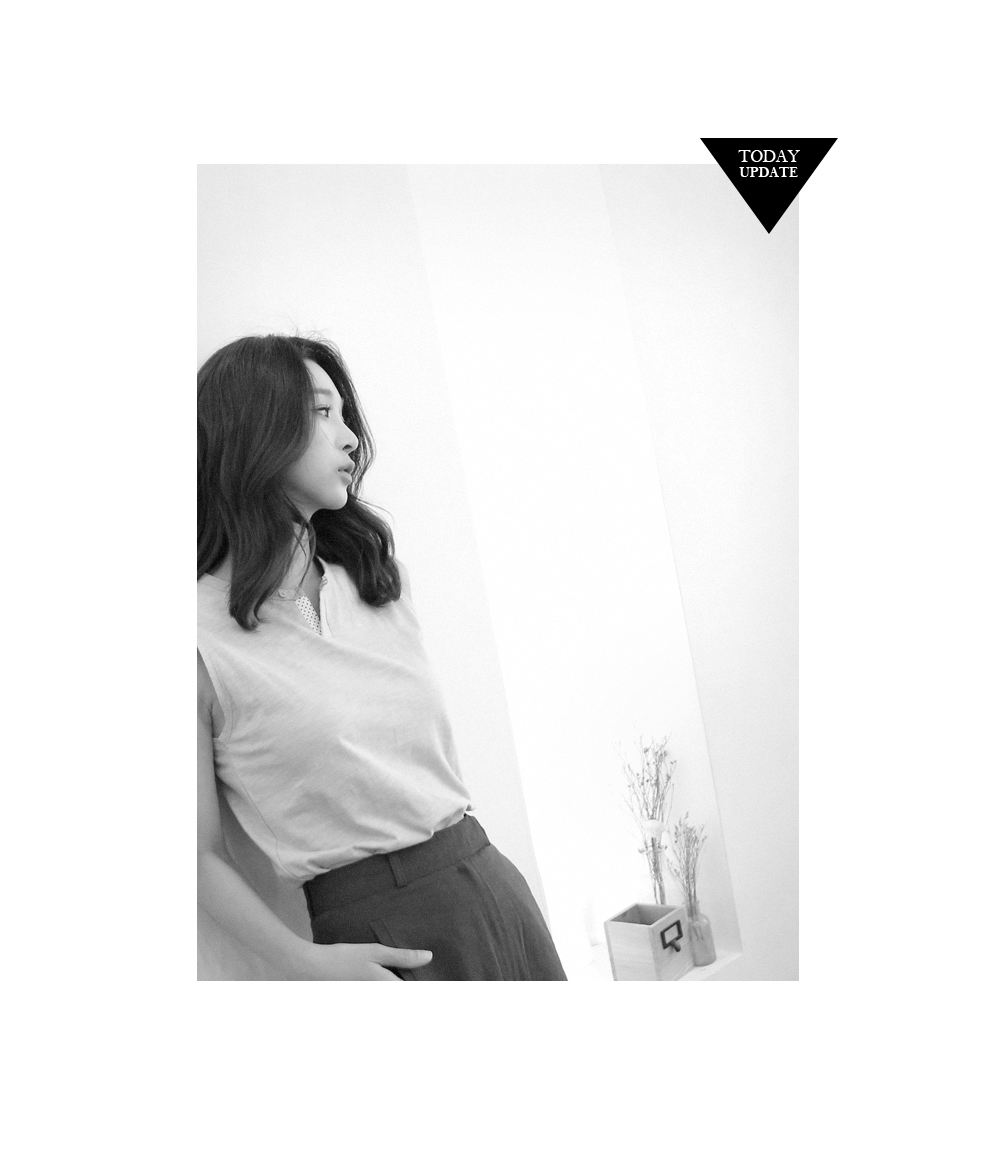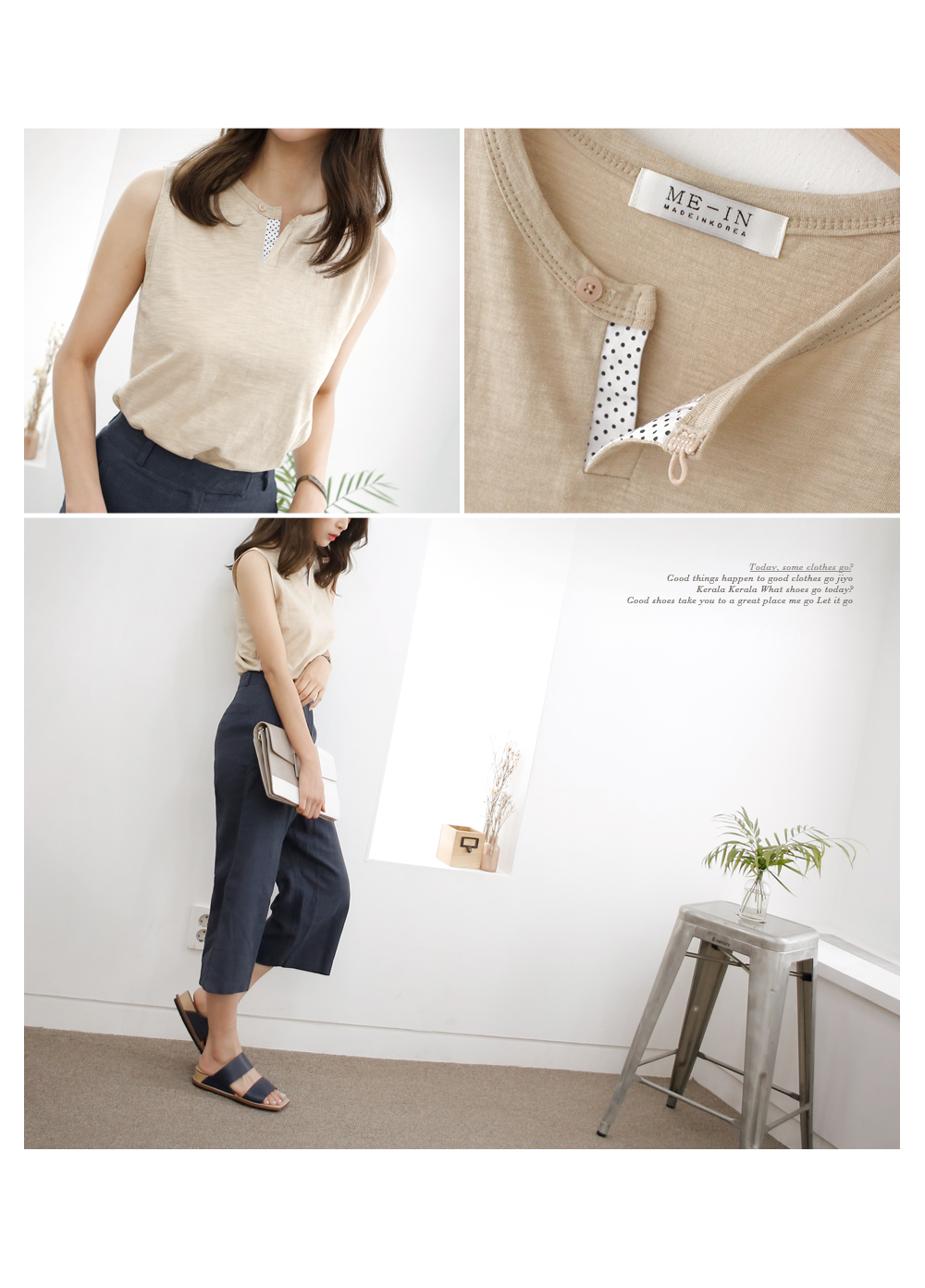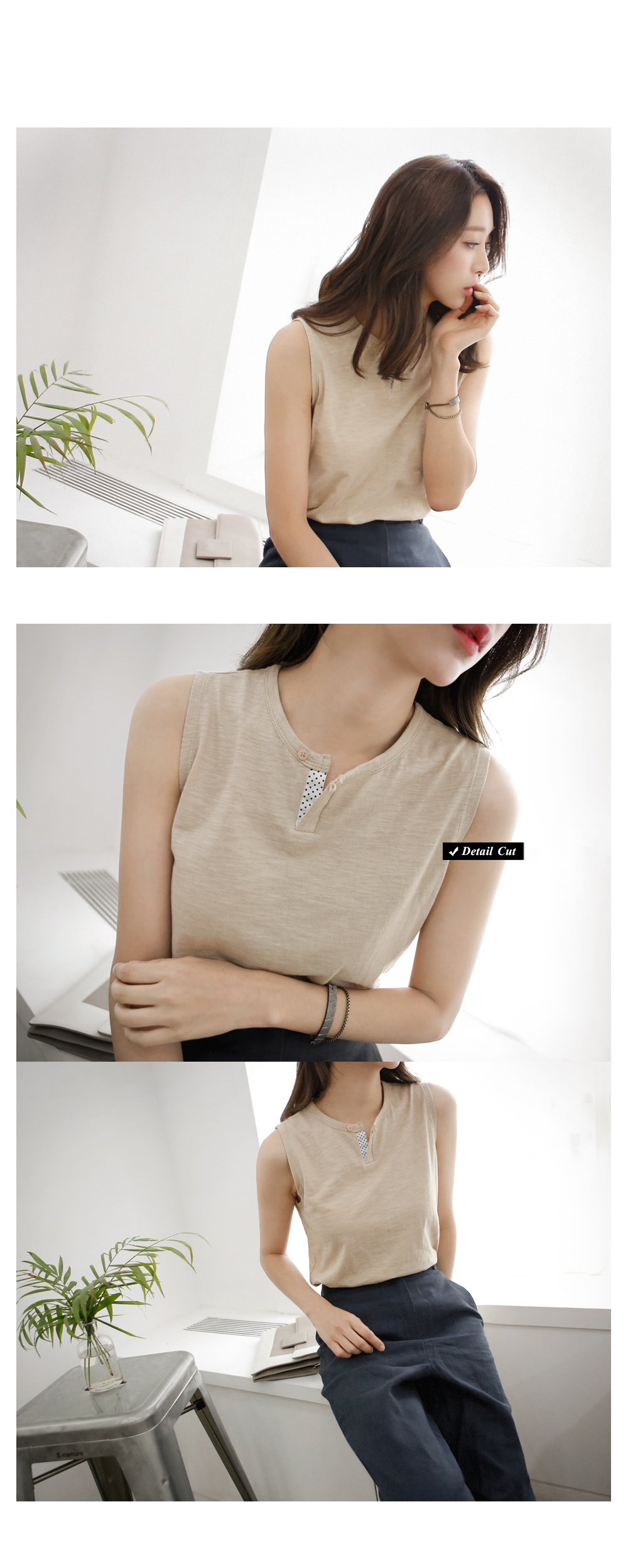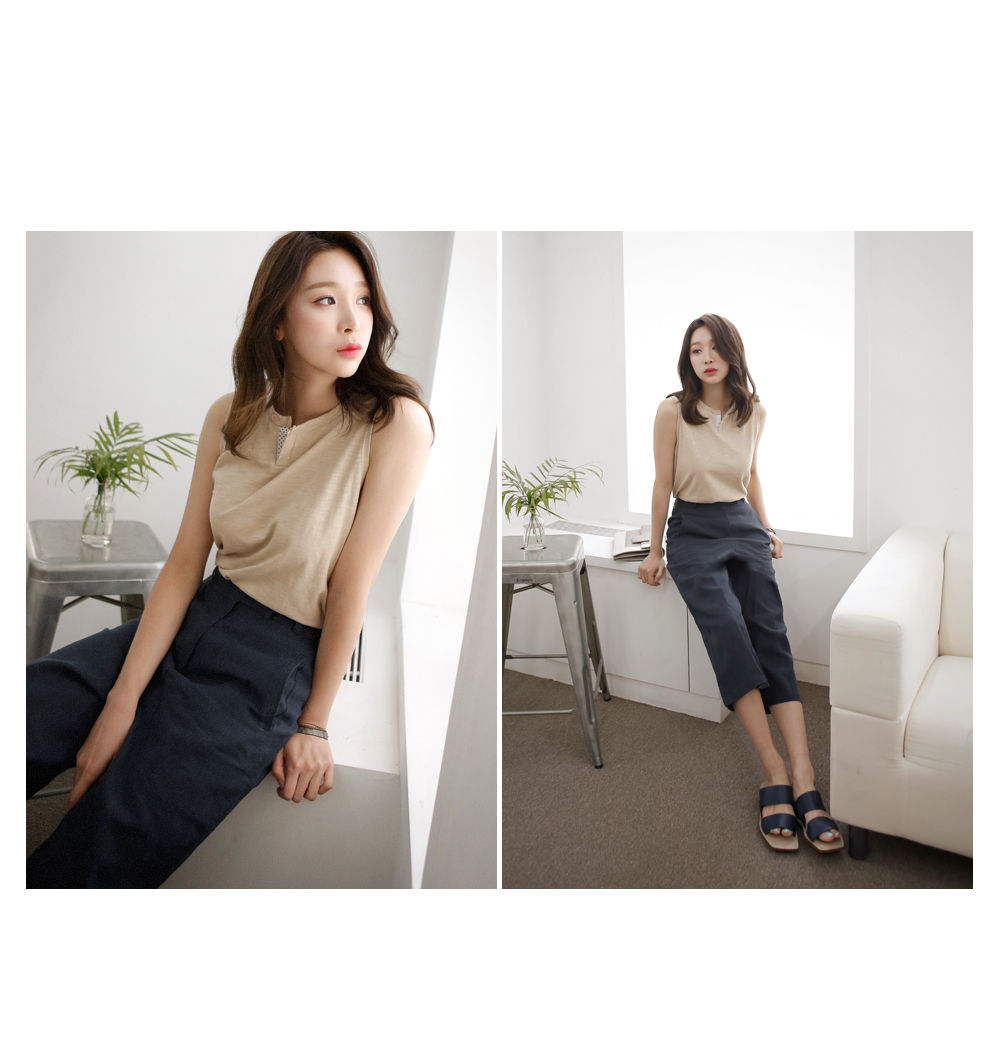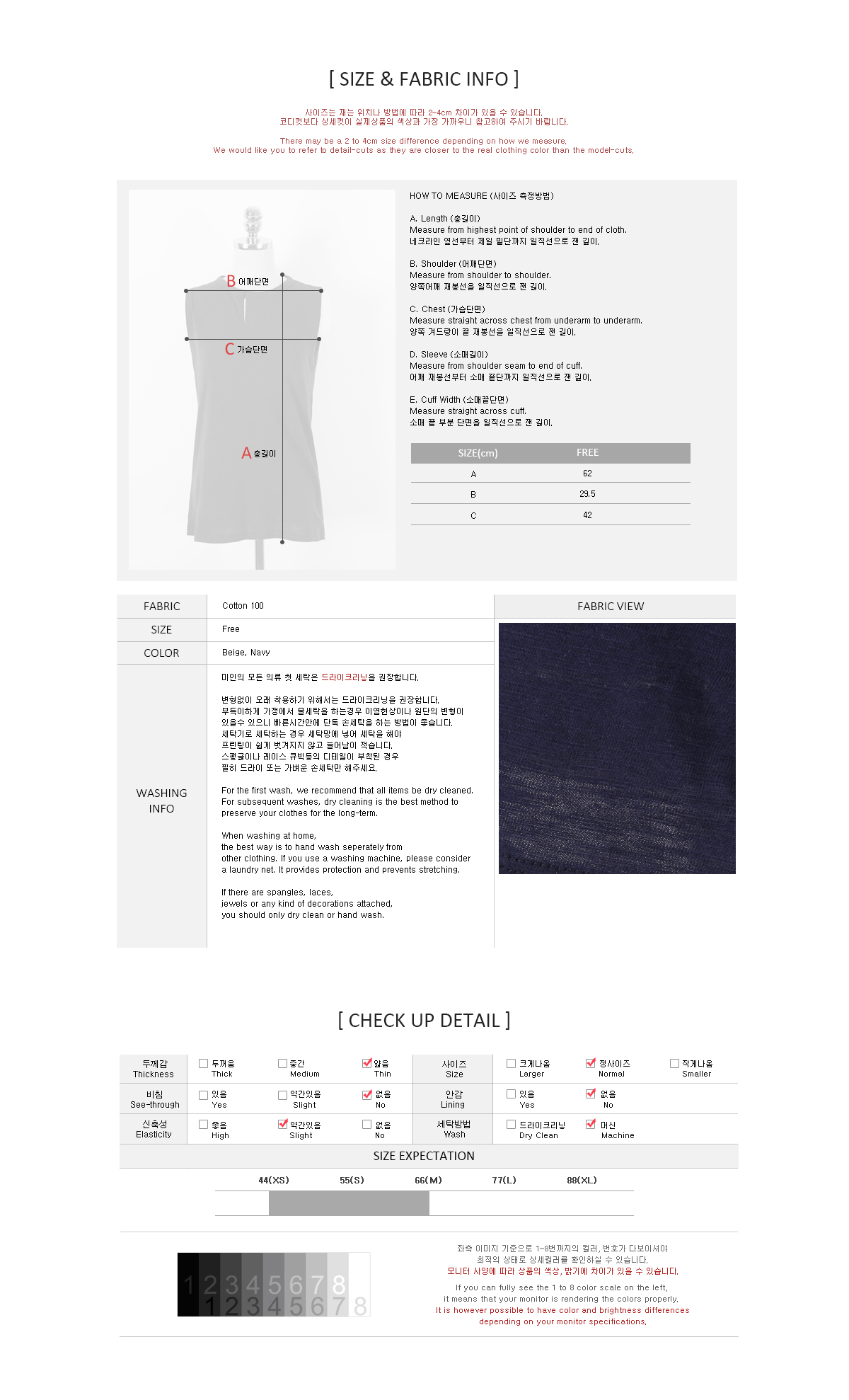 Detailed Info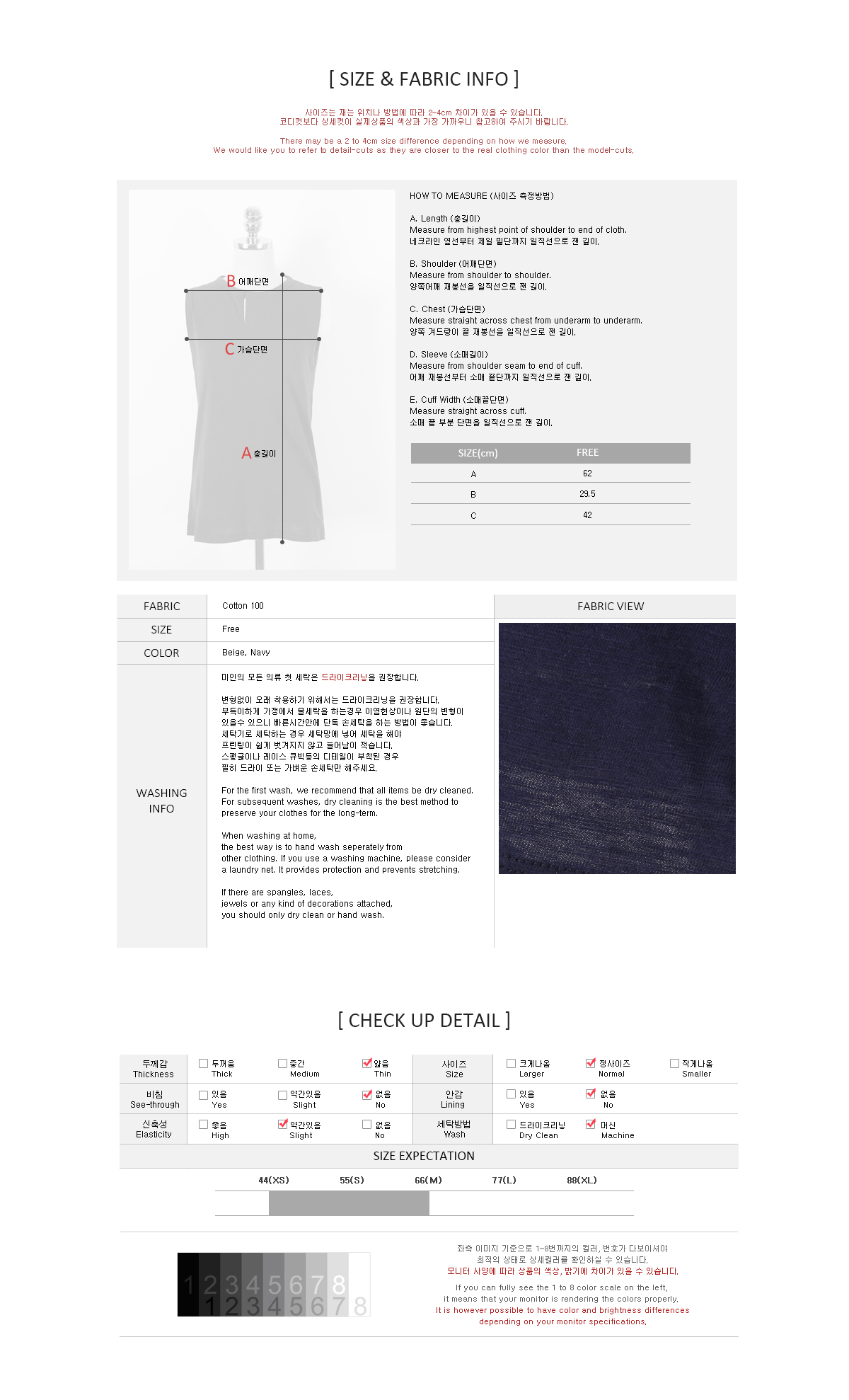 model Size