Description
Details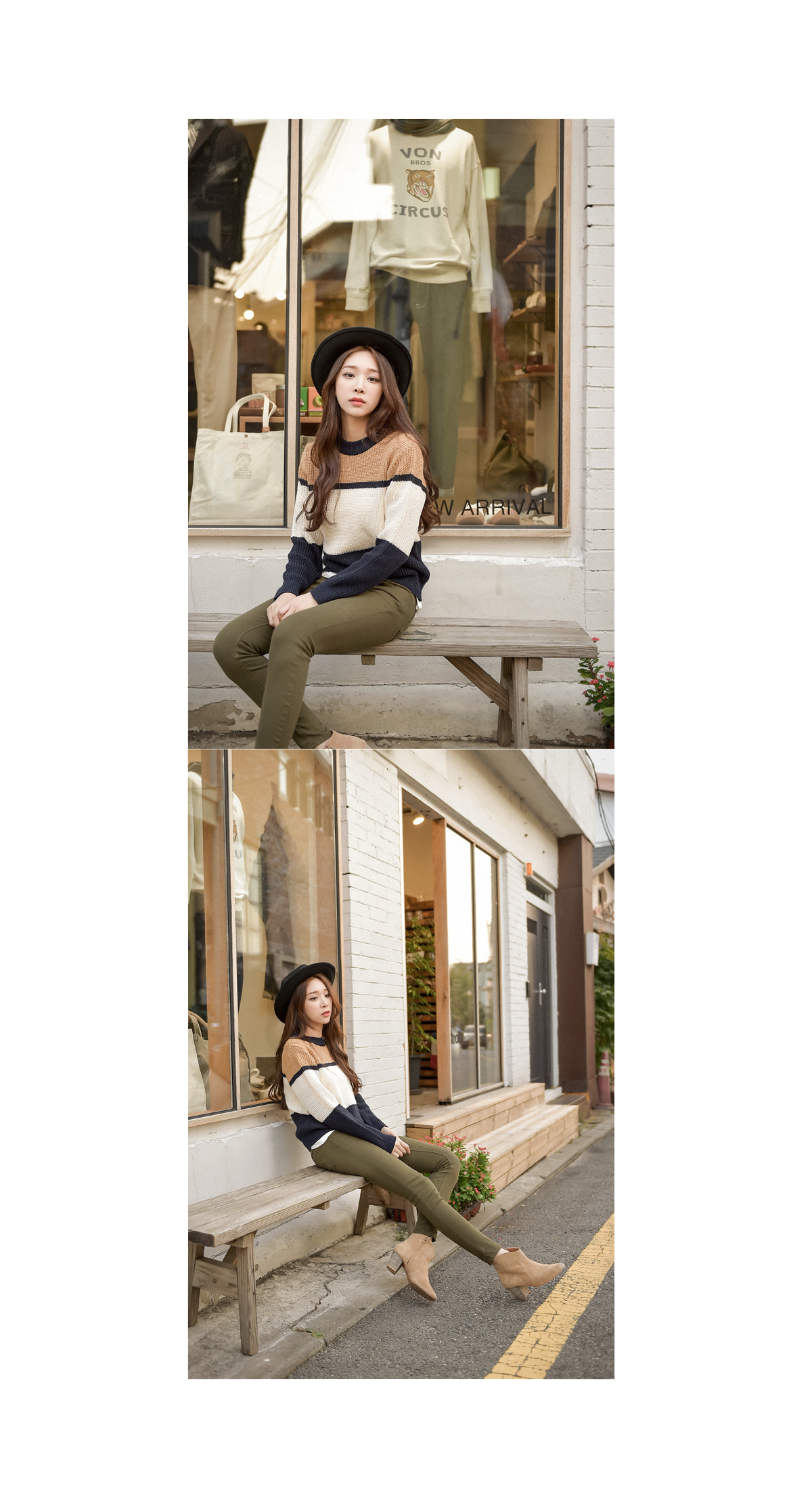 색감배색이 멋스러운 니트를 소개할게요.
배색으로 패턴을 준 상품으로 안정감있는
색감배색이 매력적인 니트입니다.
또한 어깨부터 딱 떨어지는 라인으로
몸이 부해보이지 않아 슬림한 라인을 느낄수 있으며
넓은 시보리로 소매단과 밑단, 네크라인을 디자인하여
안정감있는 핏감의 니트탑입니다.
신축성이 좋아 활동성이 뛰어나
나들이 룩으로도 좋은 상품으로 베이지와 카키
두가지 색상으로 구성된 상품입니다.
*
Stylish knitwear in color block pattern
that adds vibrancy.
Natural drop from shoulder creates
a slimming effect on the bodyline instead
of making it look bigger.
Ribbed finishing at the neckline,
sleeves and bottom of the sweater
provides security when worn.
Elastic material provides comfort
and ease with active movement,
excellent for a day out.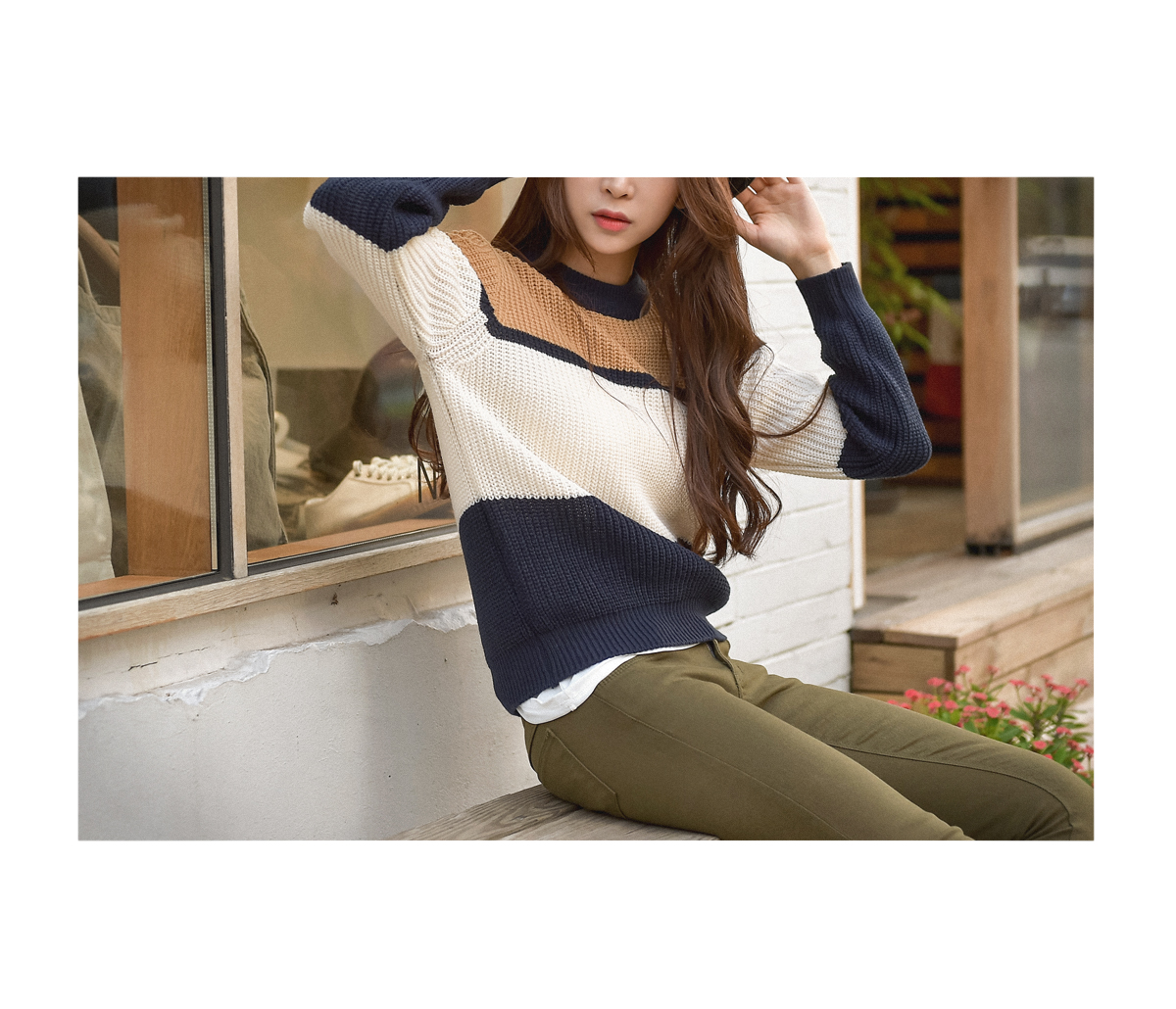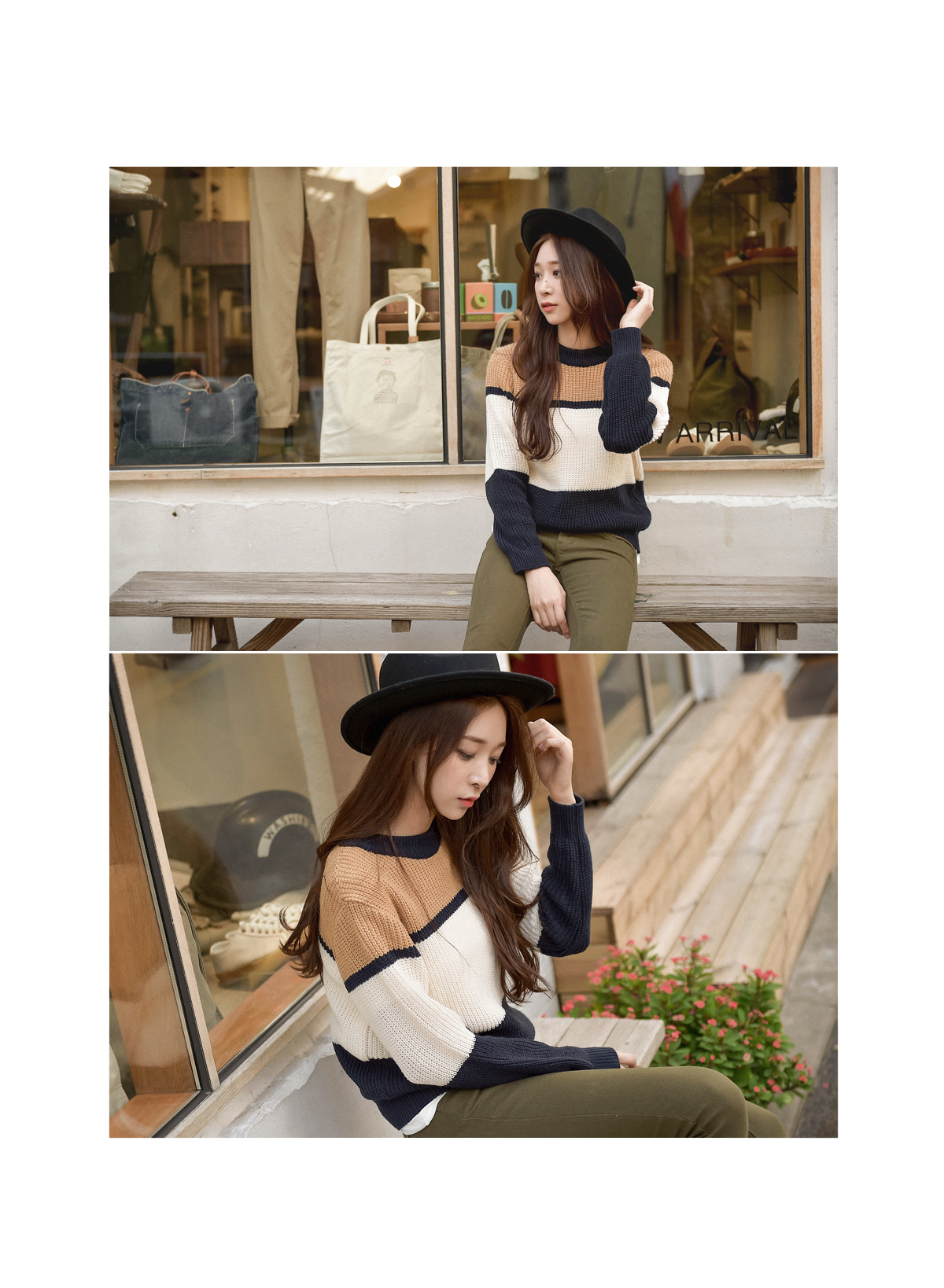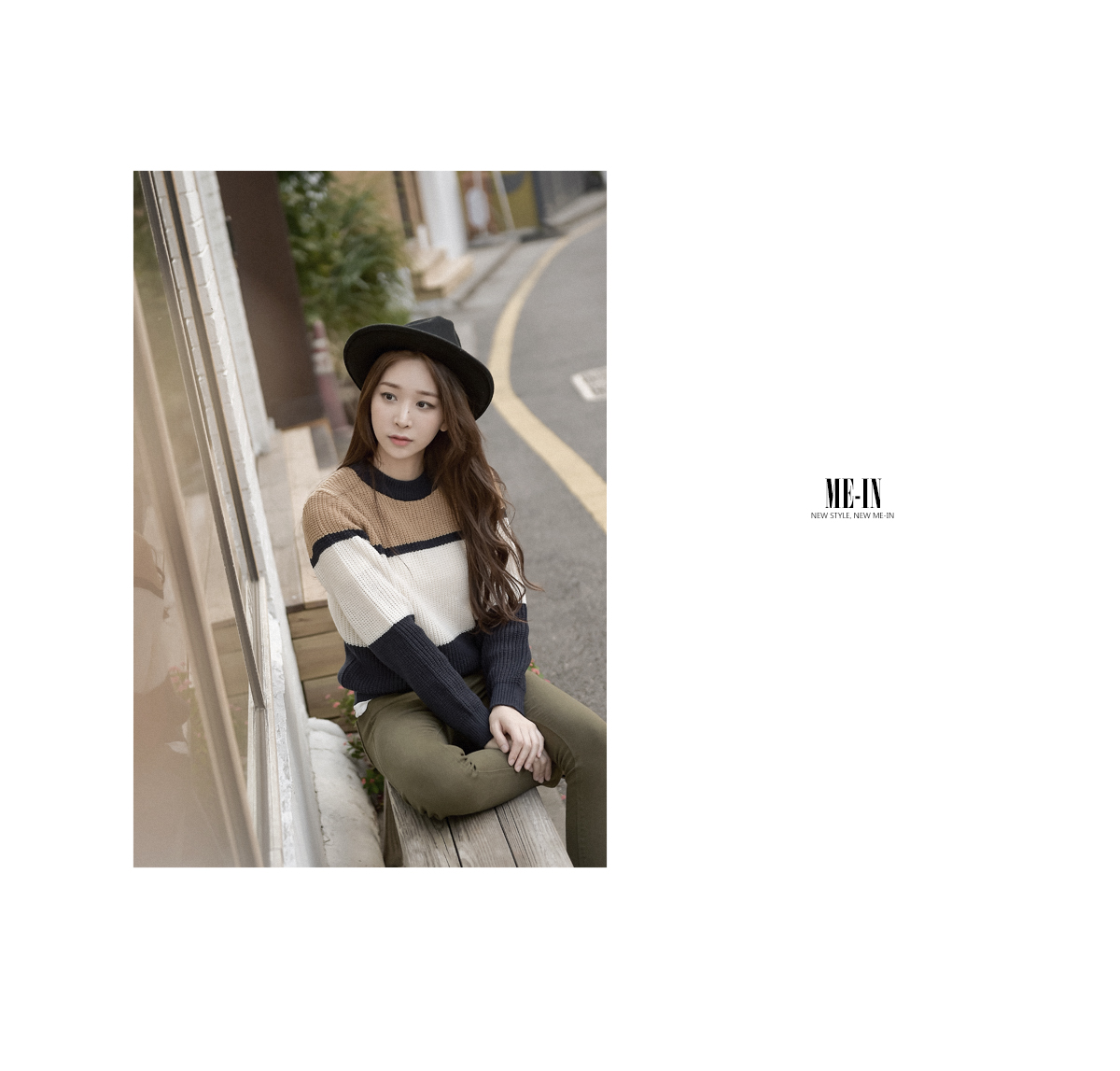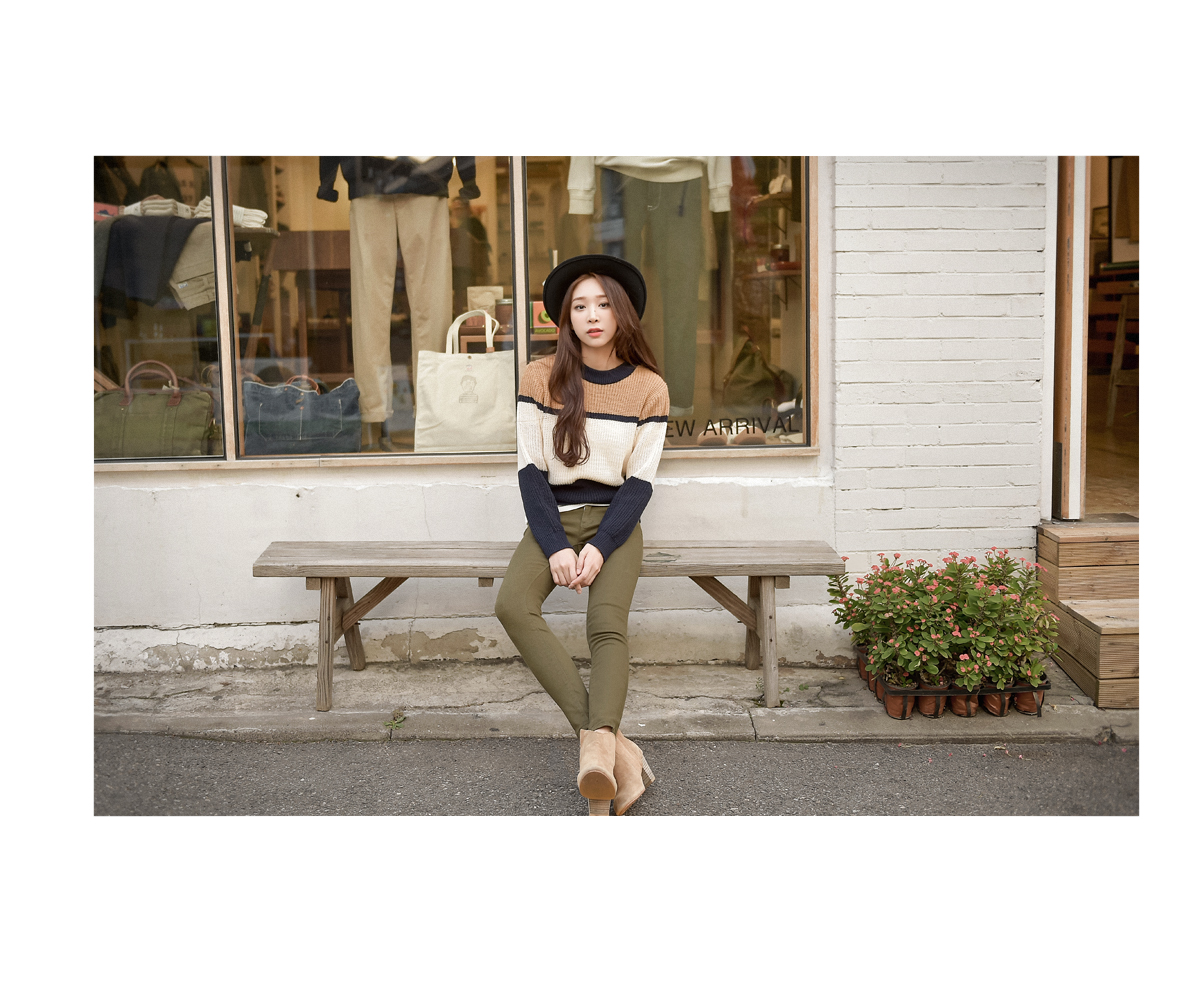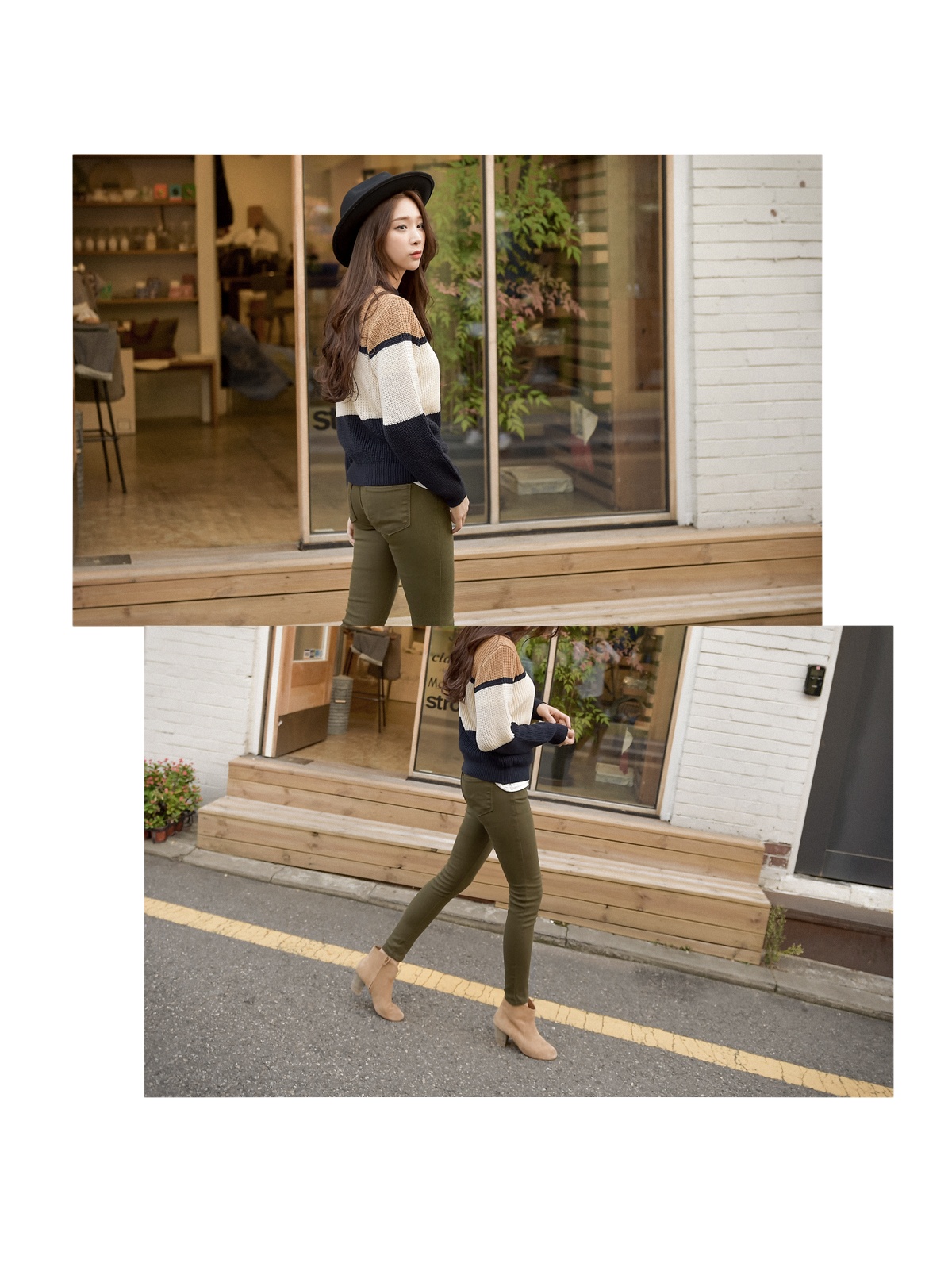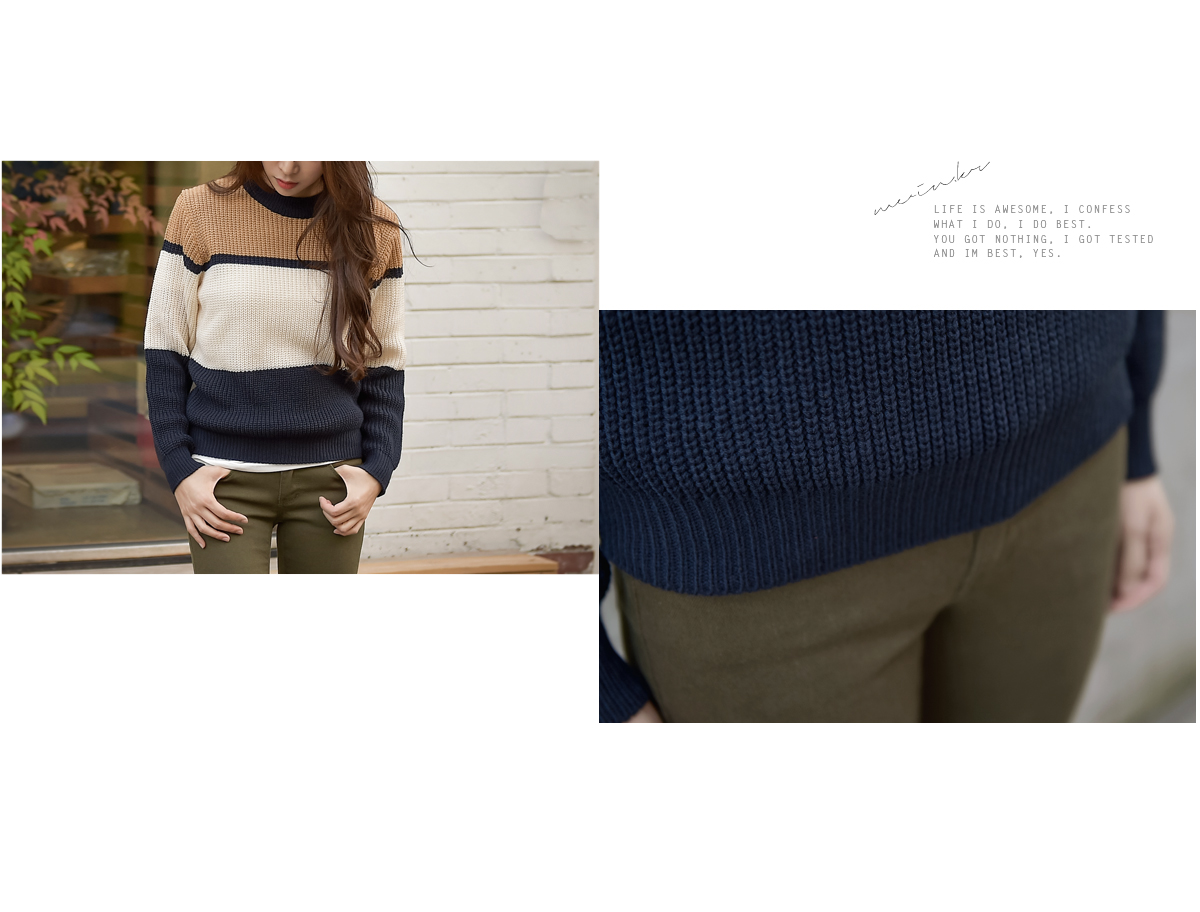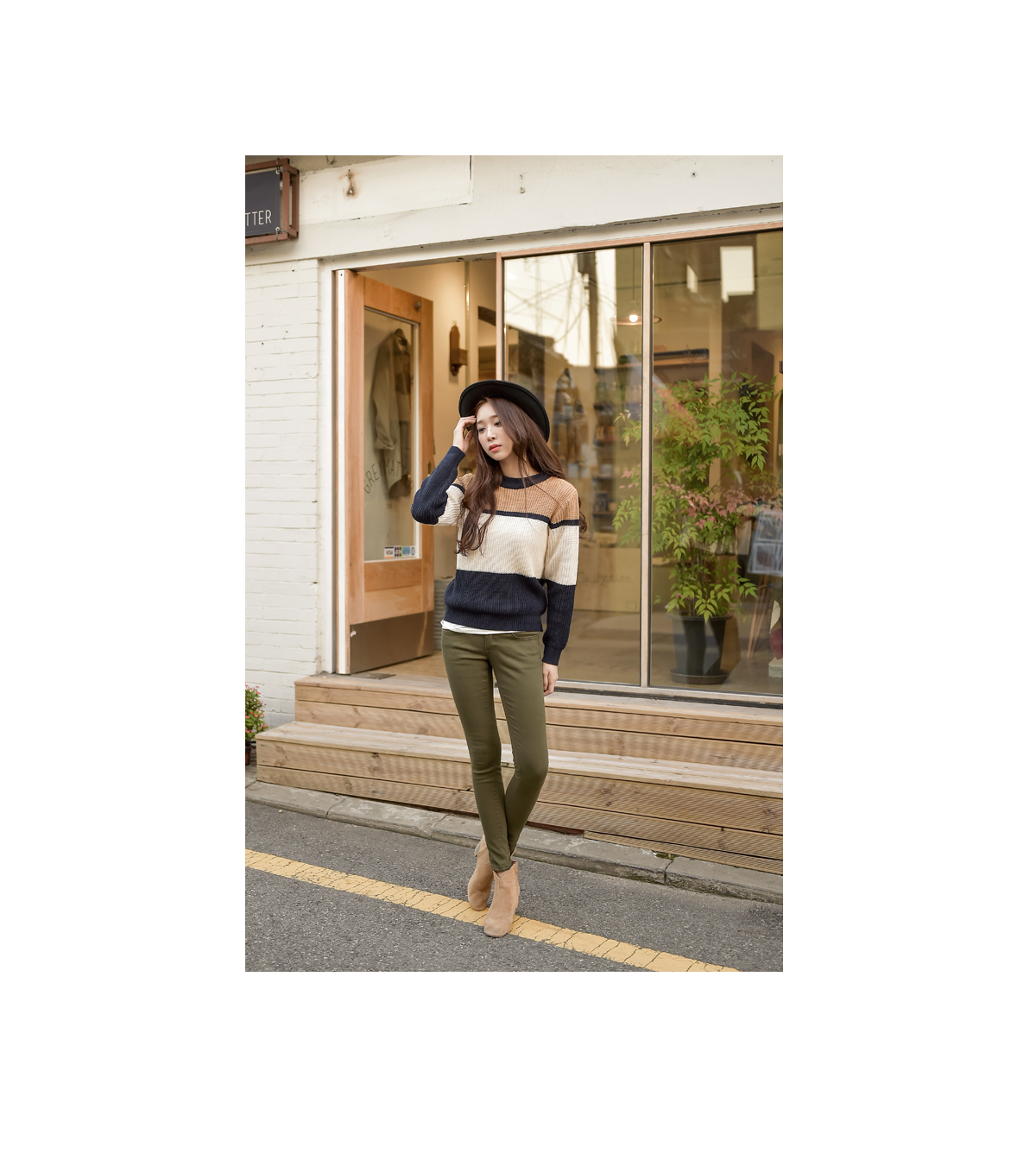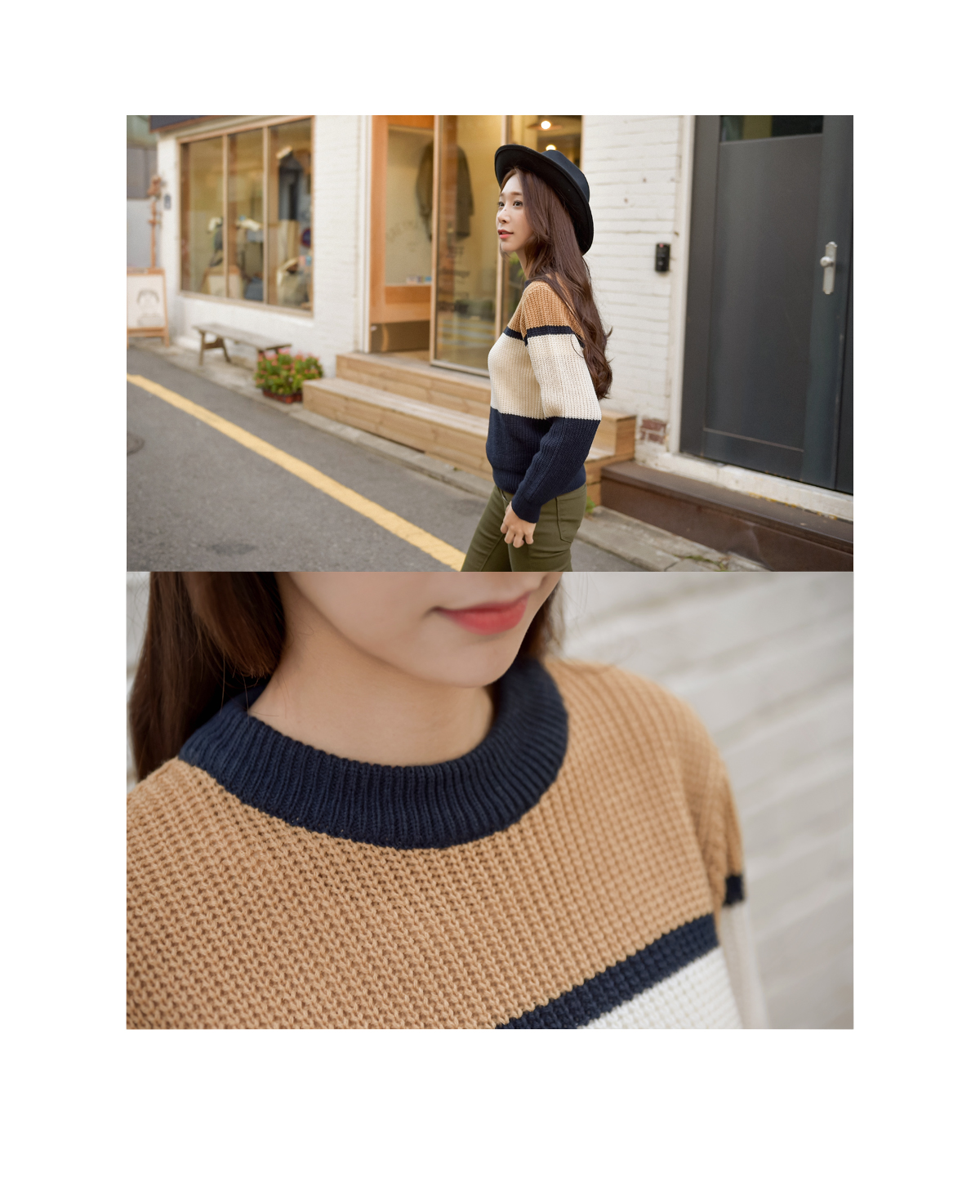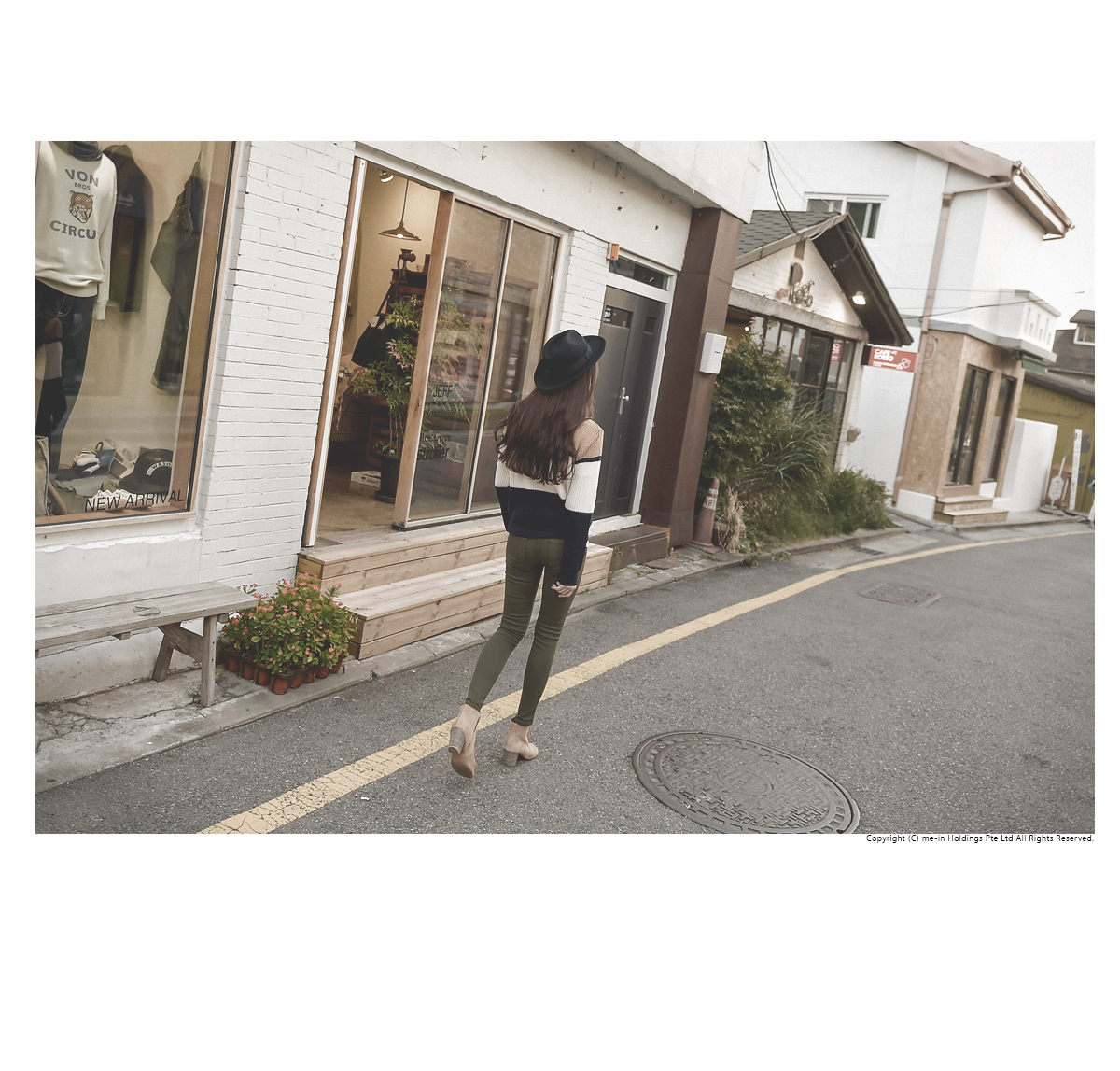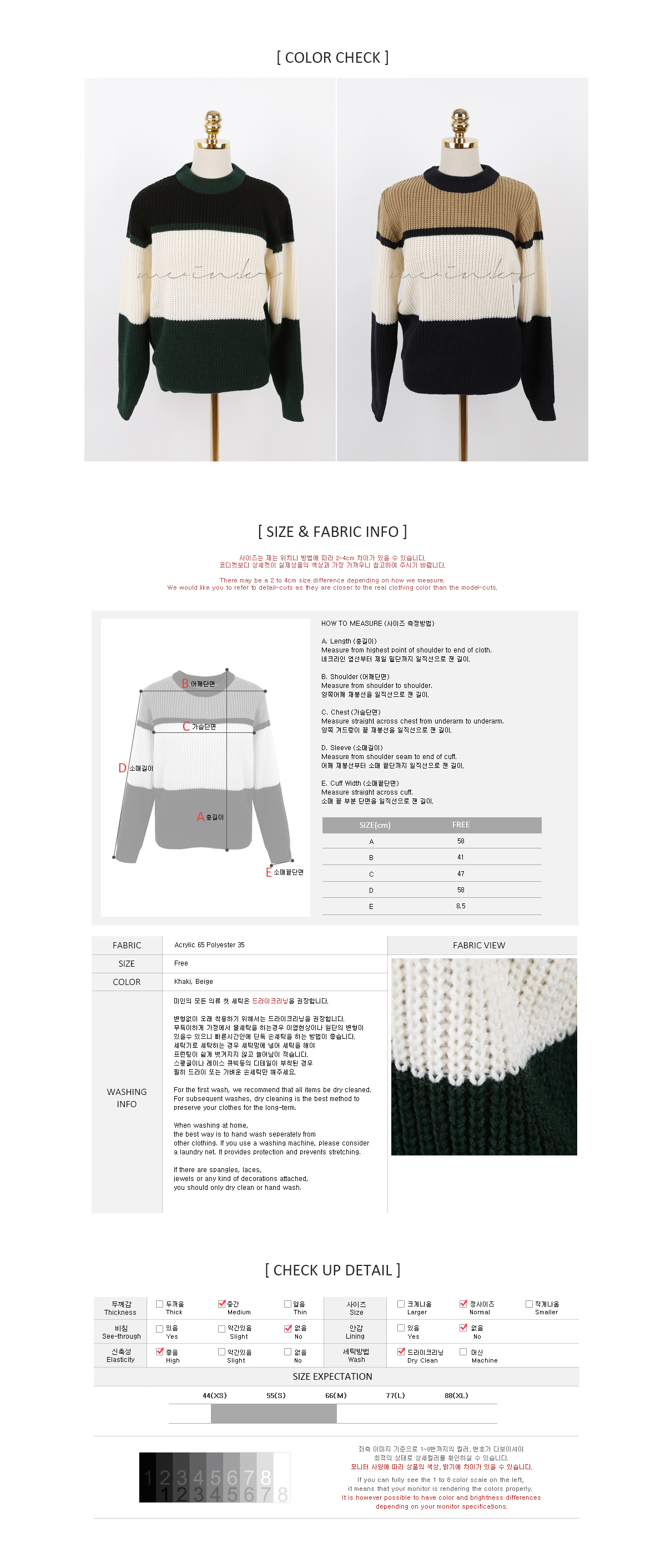 Detailed Info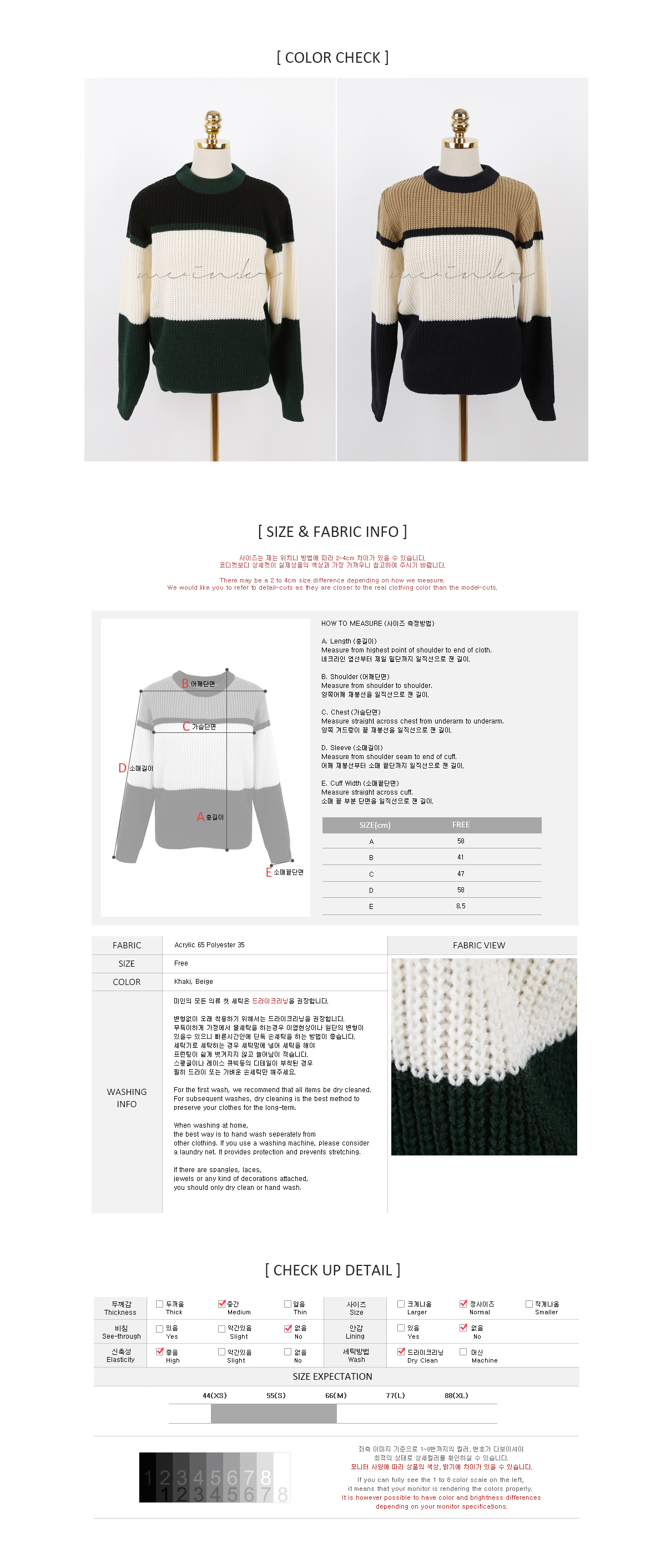 model Size