Description
Details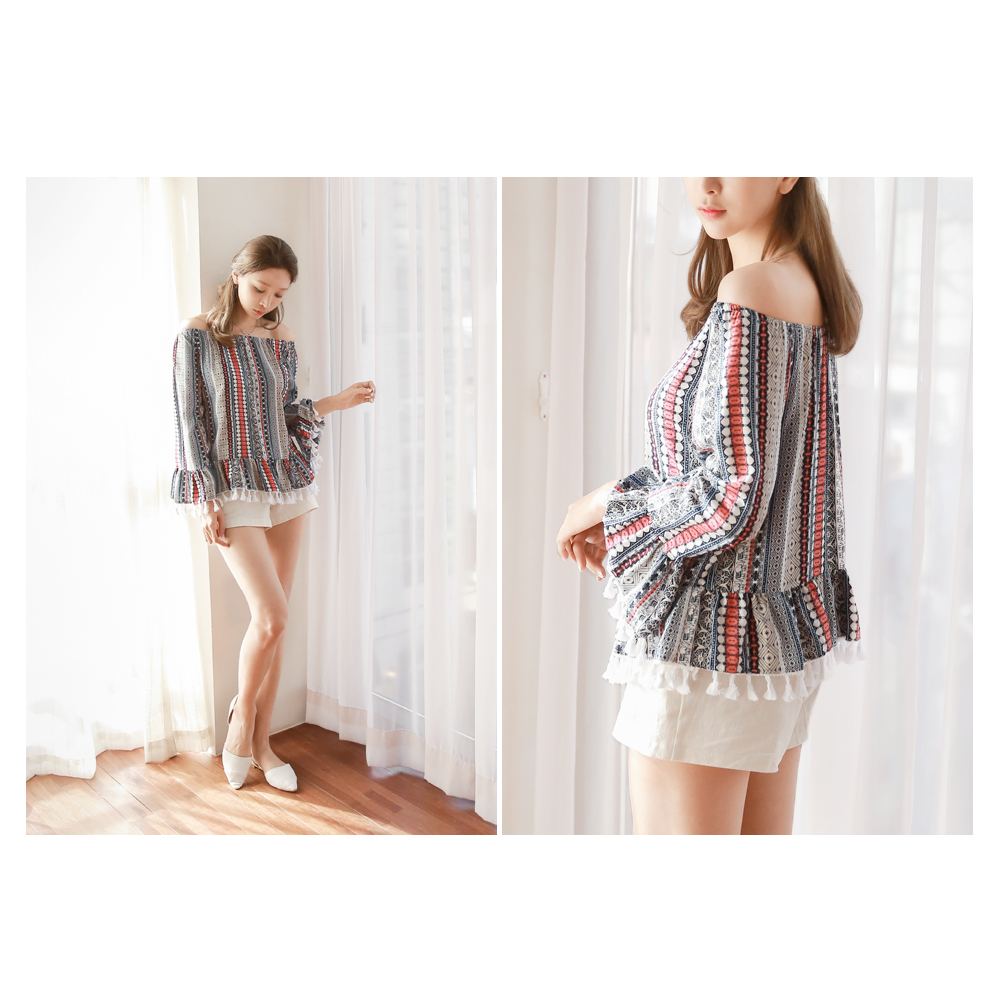 시원하고 가벼운 소재의 블라우스 입니다.
경쾌한 무늬와 컬러가 인상적이며
하단의 니트레이스가 여성스러움을 더해 줍니다.
어깨라인은 살짝 내려서 여성스러운 숄더라인으로
연출할 수 있으며 전체적으로 A라인으로 퍼져서
활동감이 편합니다.
*
  A blouse made of a cool and lightweight material,
designed with vibrant colors and patterns.
Its sweet lace detail at the bottom
adds a touch of femininity to the blouse.
Off-shoulder design also creates a romantic look
while showing off the collarbone and shoulder line.
Its A-line cut also makes it comfortable to move about in.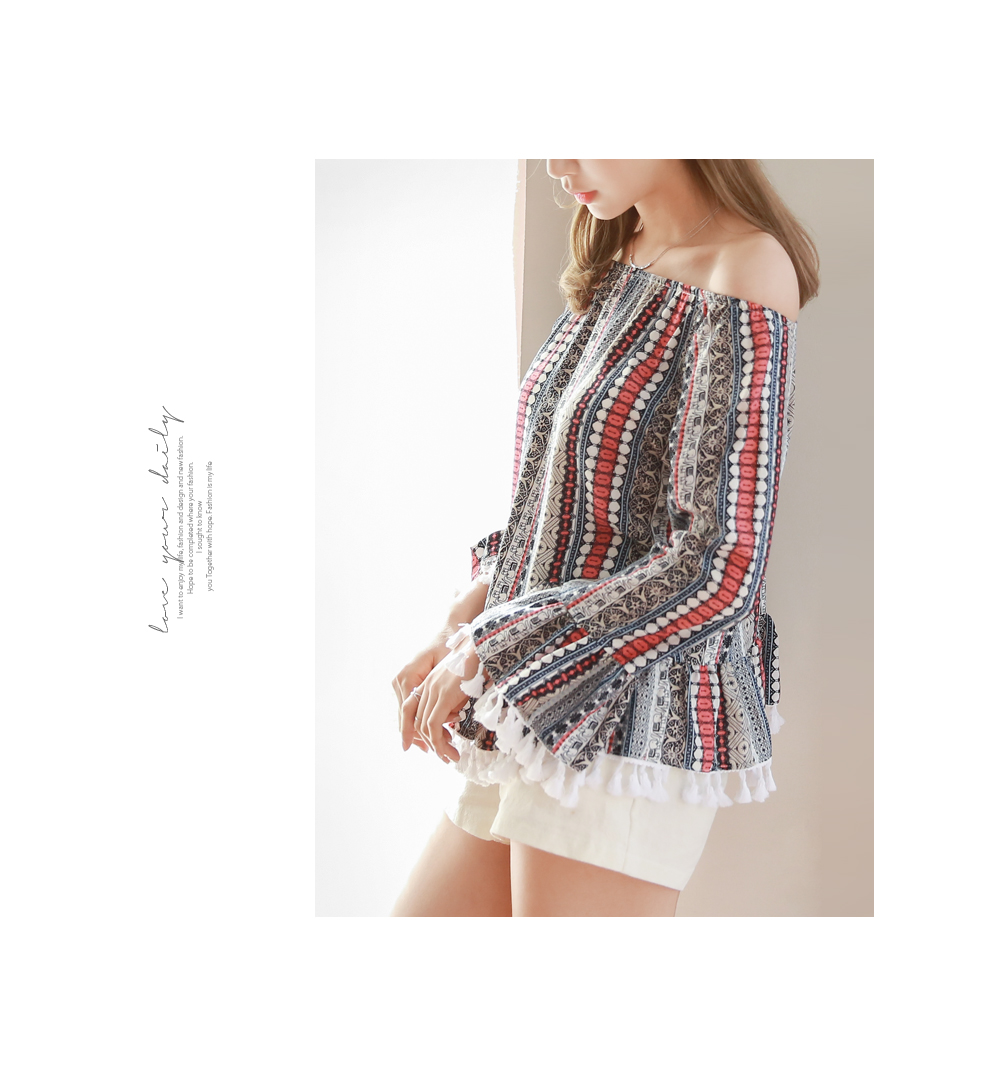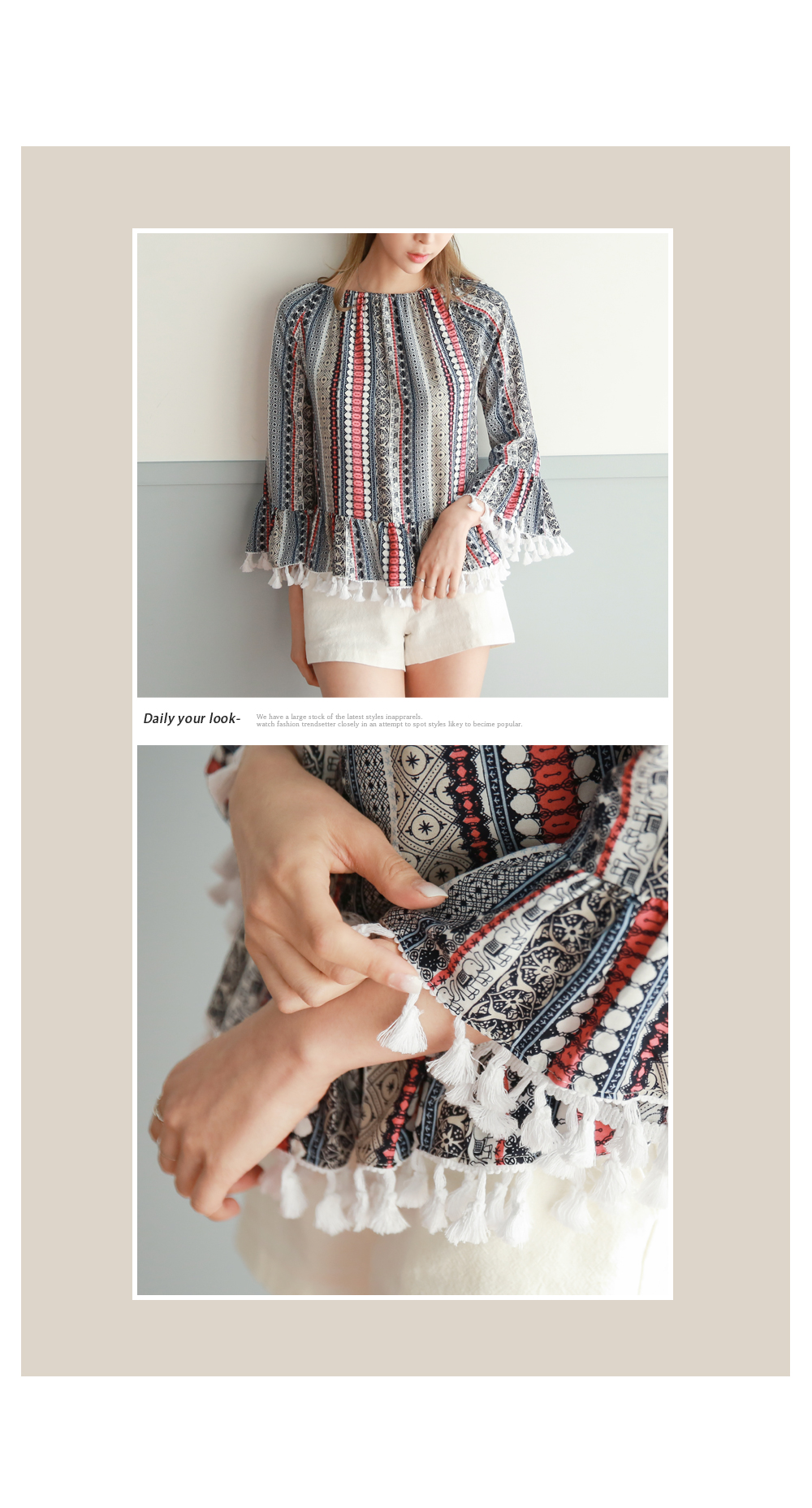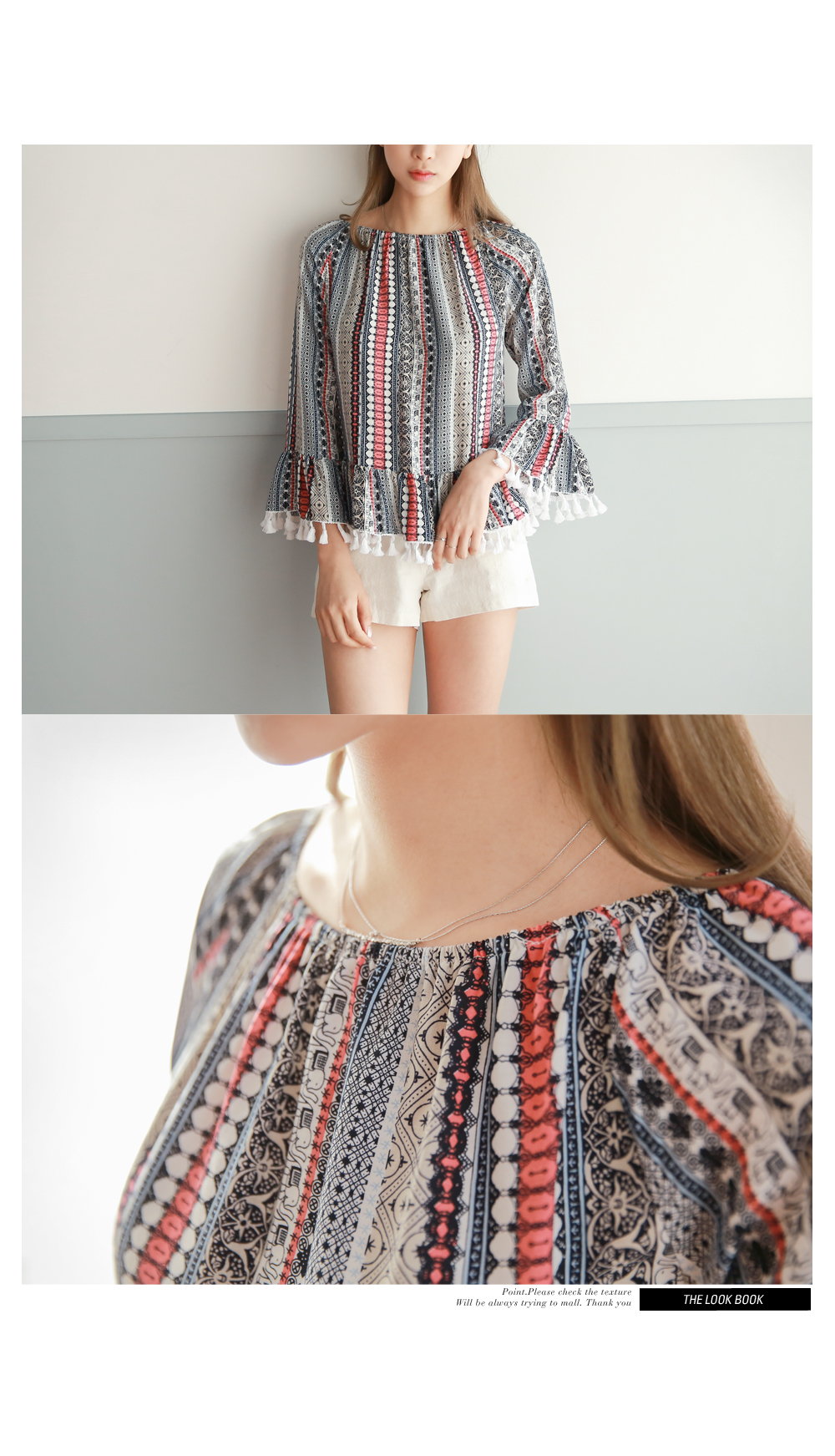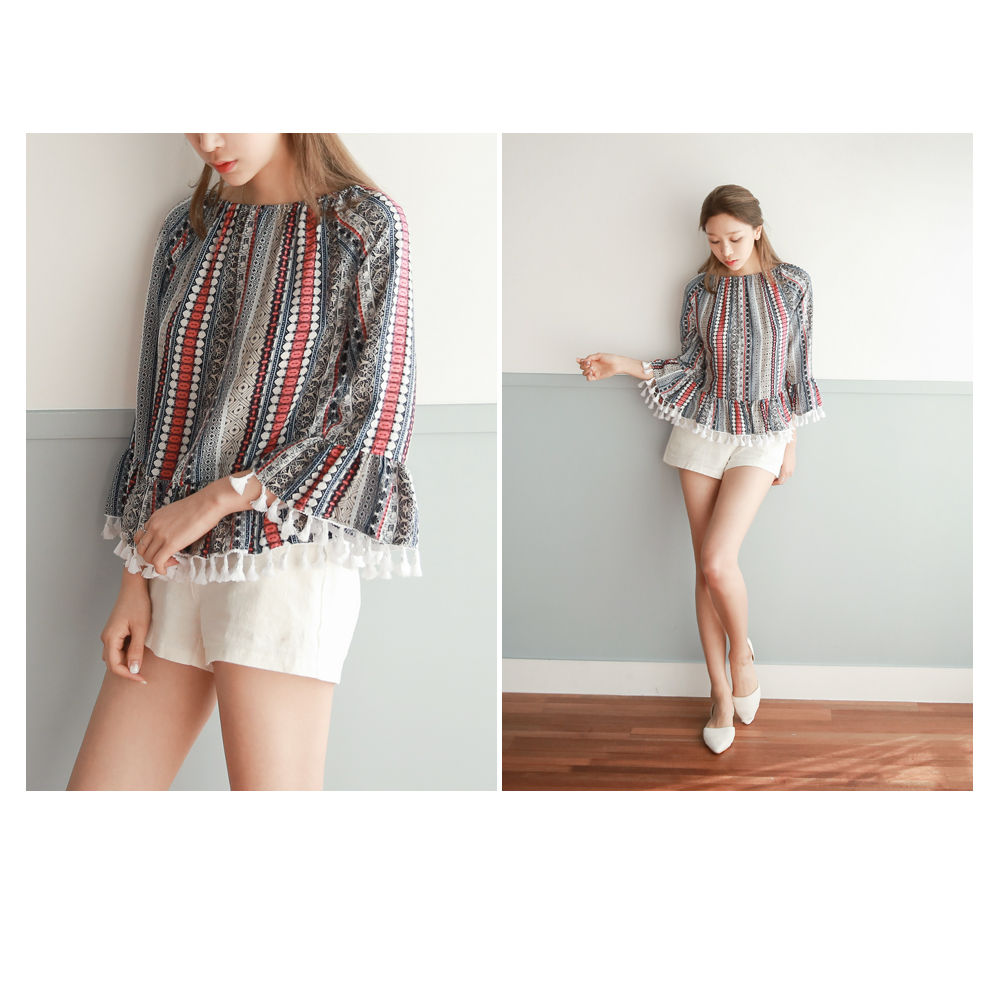 Detailed Info

model Size