Description
Details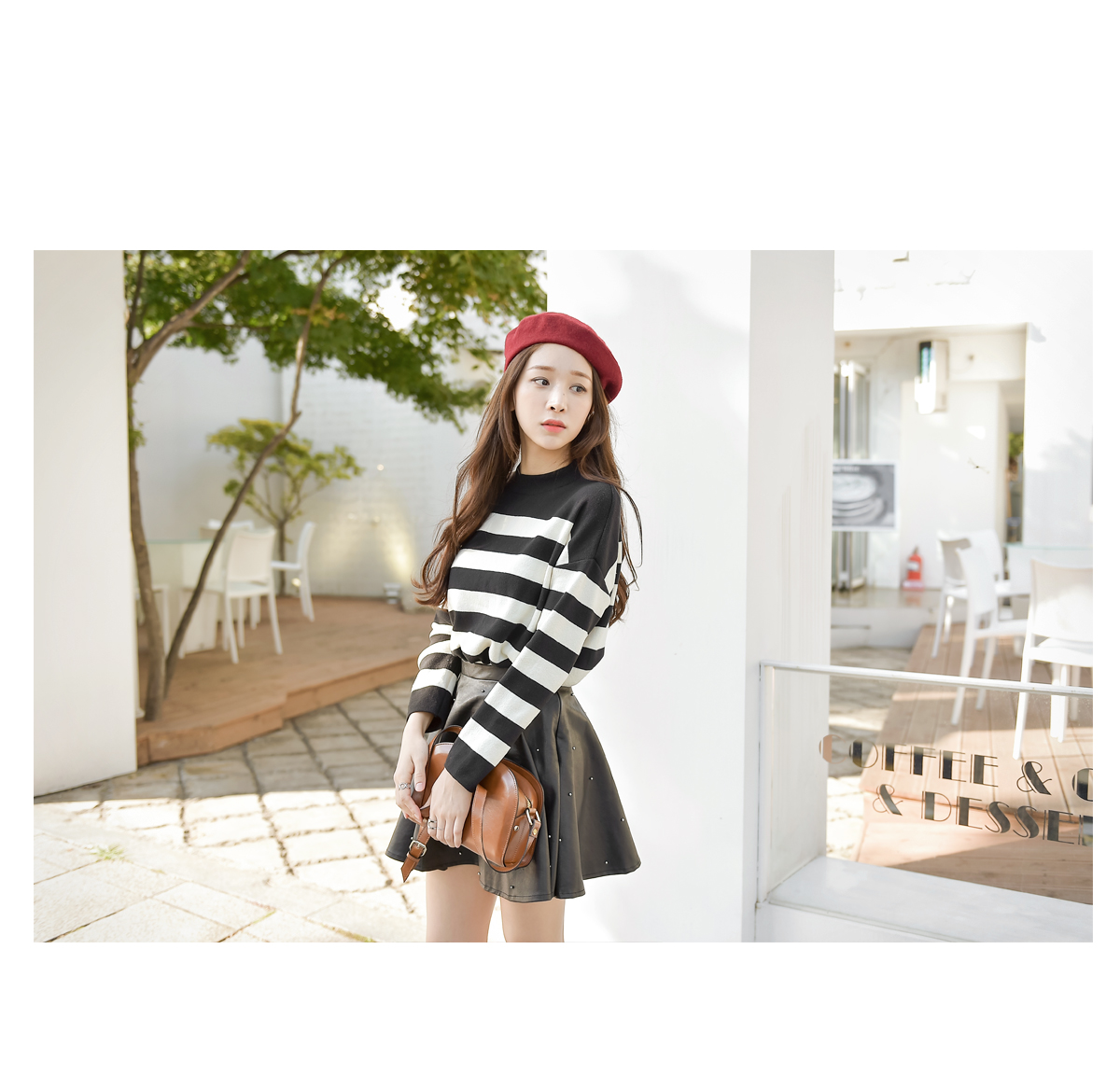 굉장히 부드러운 촉감의
스트라이프 니트를 소개할게요.
쫀득한 신축성으로 활동성이 뛰어나며
부드러운 촉감으로 피부가 예민하신 분들도
기분좋게 입기 좋은 니트입니다.
또한 클래식한 스트라이프 패턴으로
다양한 아이템과 쉽게 레이어링이 가능하며
기본 골반까지 오는 기장감으로
스커트나 팬츠와도 쉽게 어울리는 상품입니다.
살짝 목위까지 올라오는 둥근 네크라인으로
보온성이 뛰어나며 블랙, 와인, 카키 색상으로
구성된 니트입니다.
*
Striped knitwear that has an incredible soft touch.
Fabric has elasticity great for active movement
yet remaining soft on the skin,
definitely a feel-good piece to wear.
In classic stripped pattern that is versatile and
easy to layer and match with a skirt or pair of pants.
A slightly high neckline to help keep warm,
available in Black, Wine and Khaki.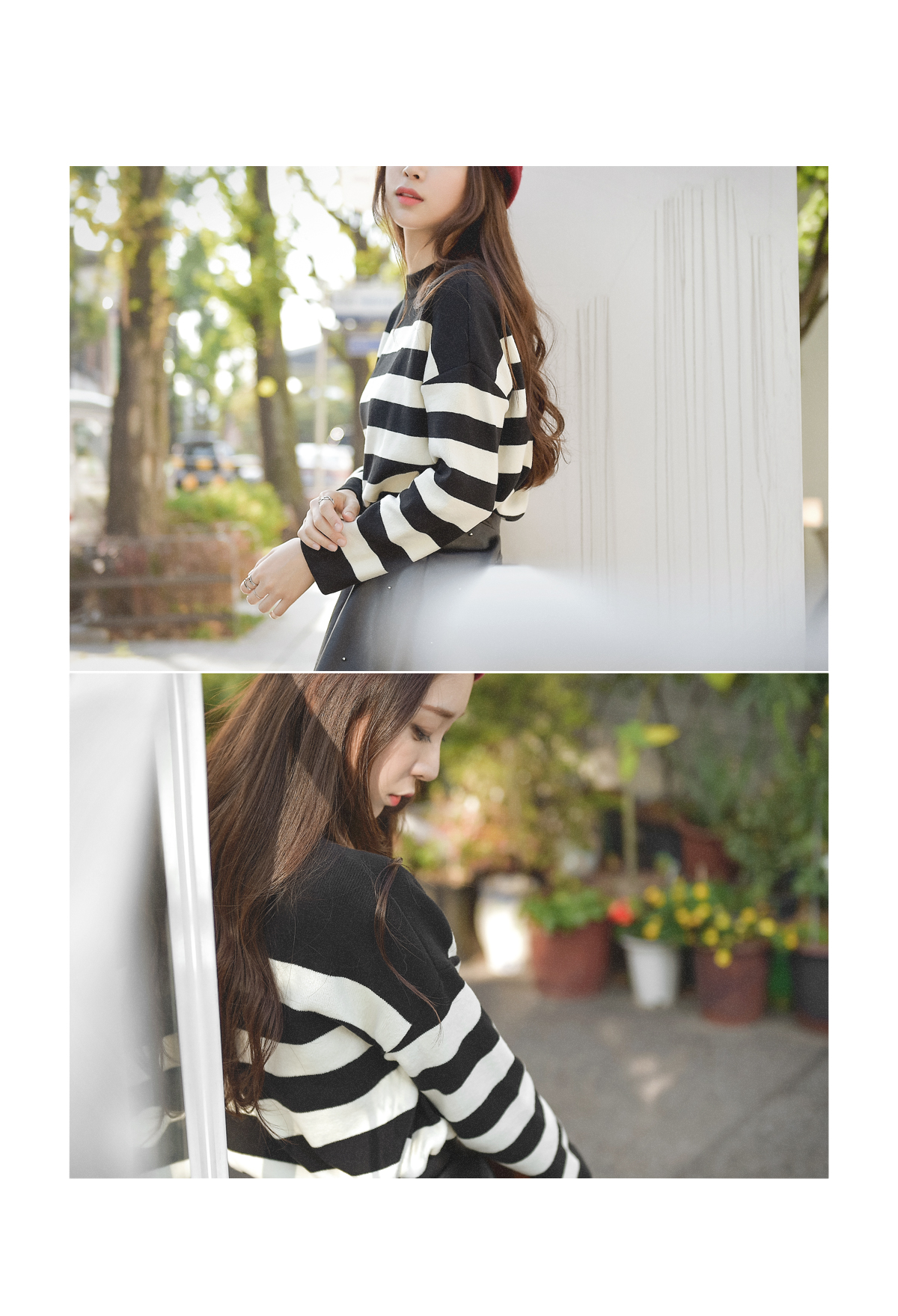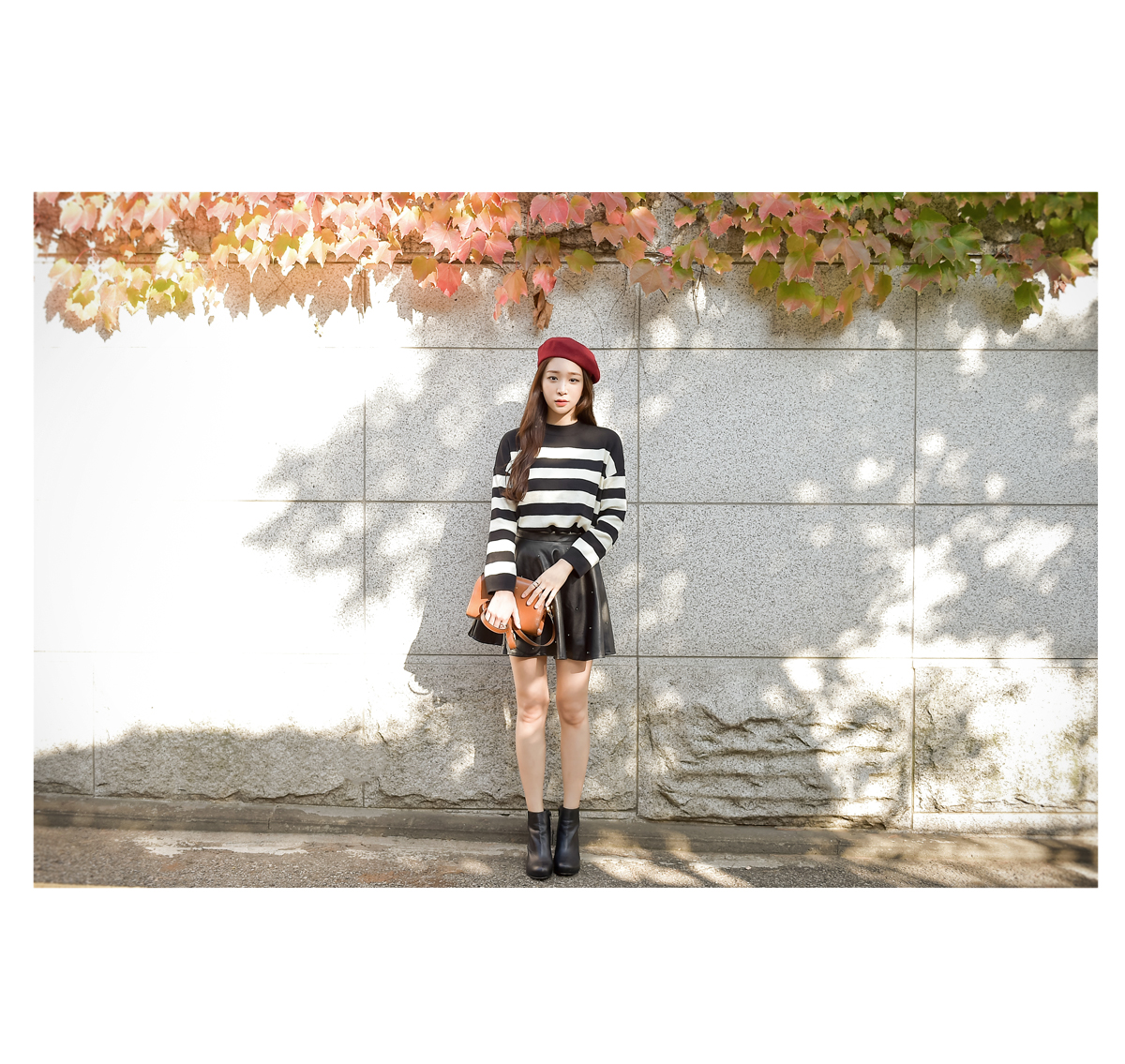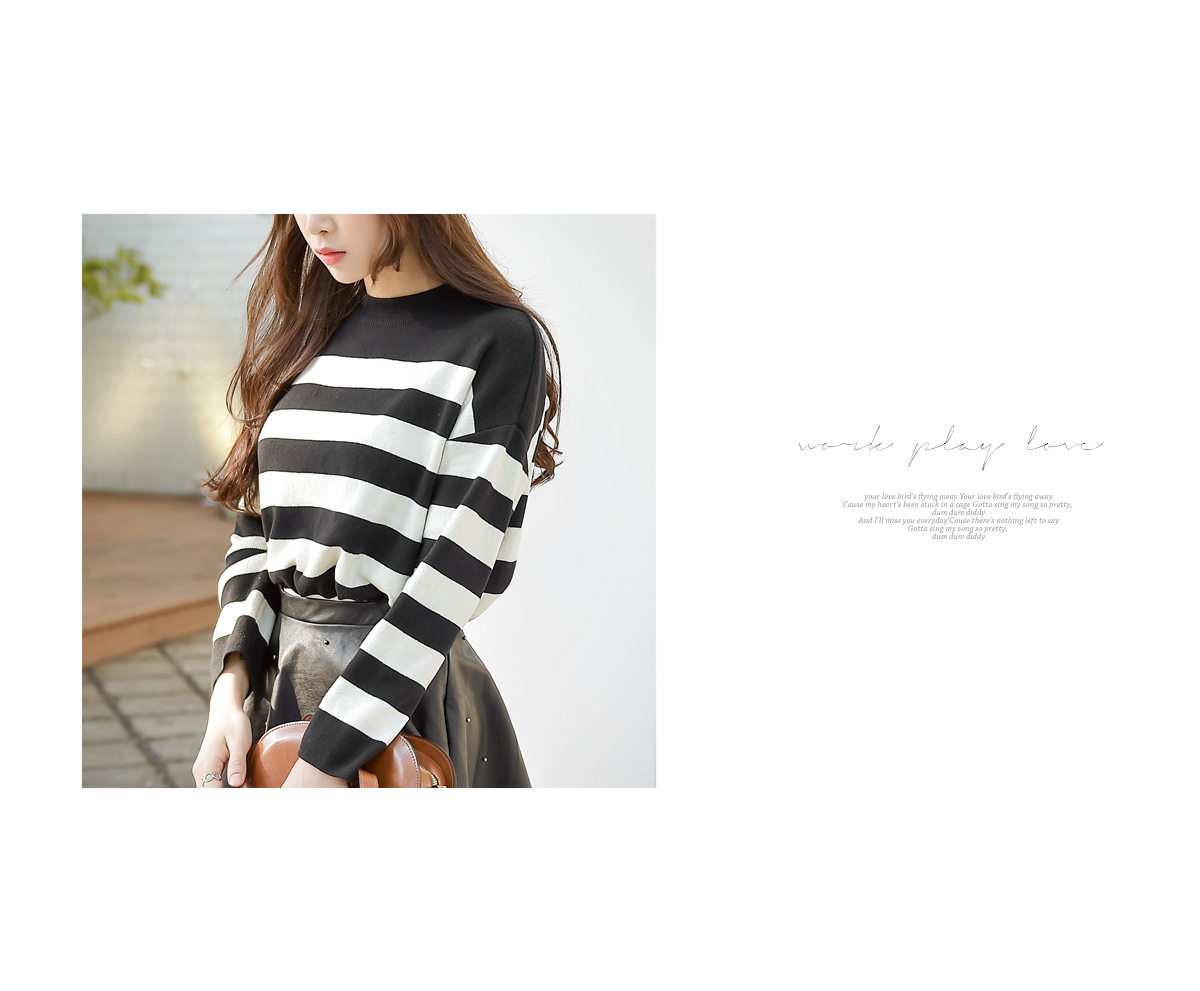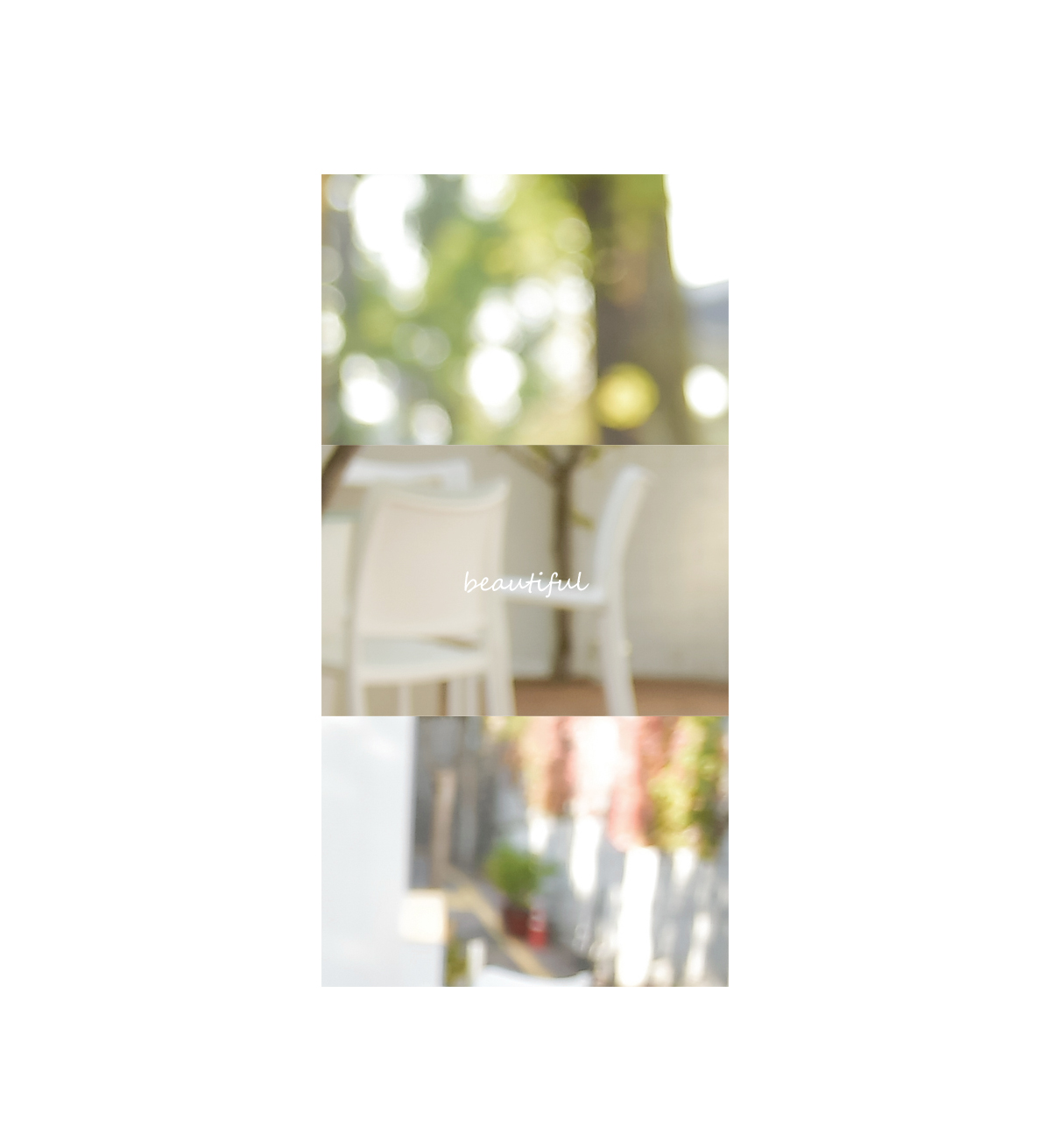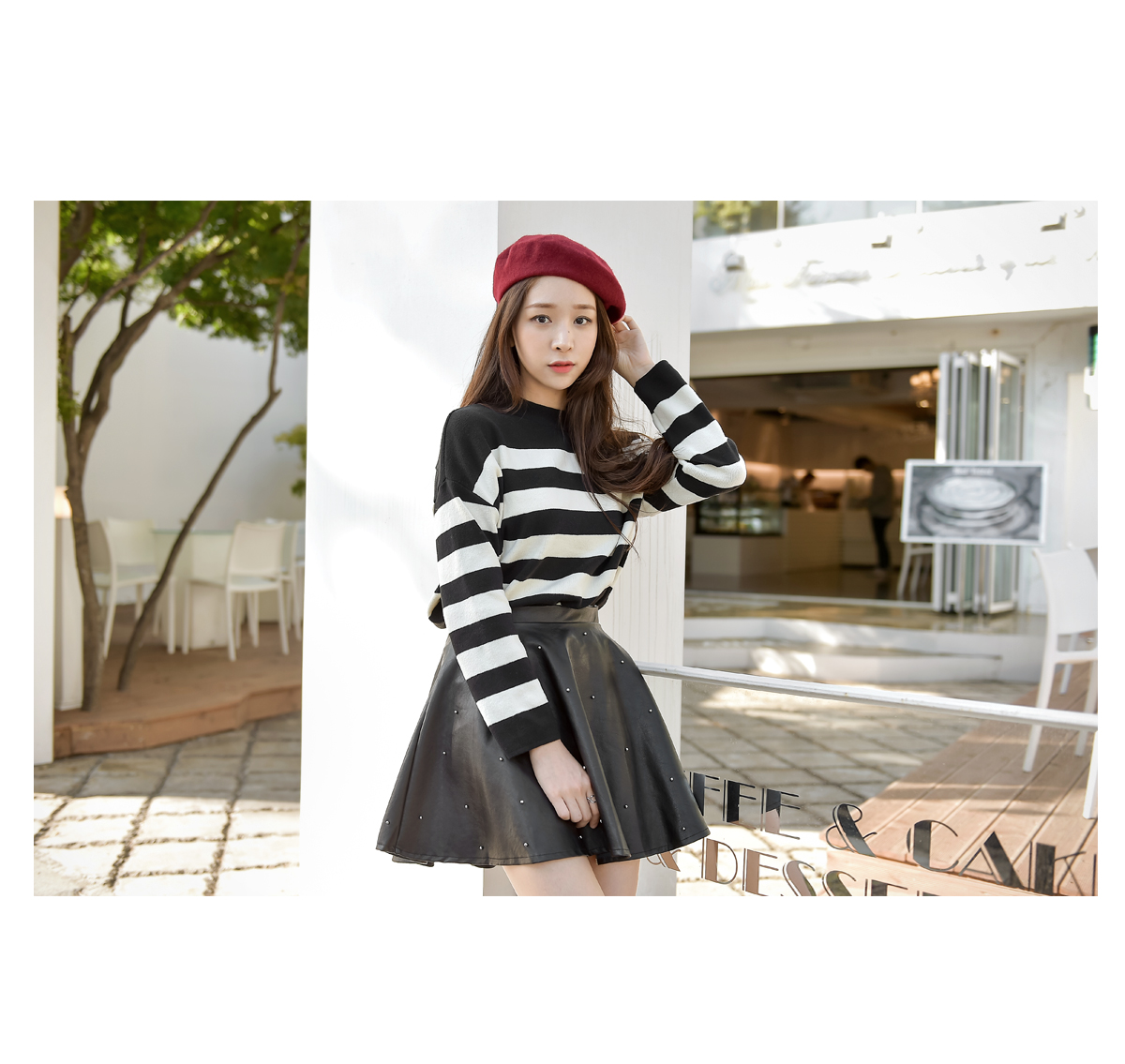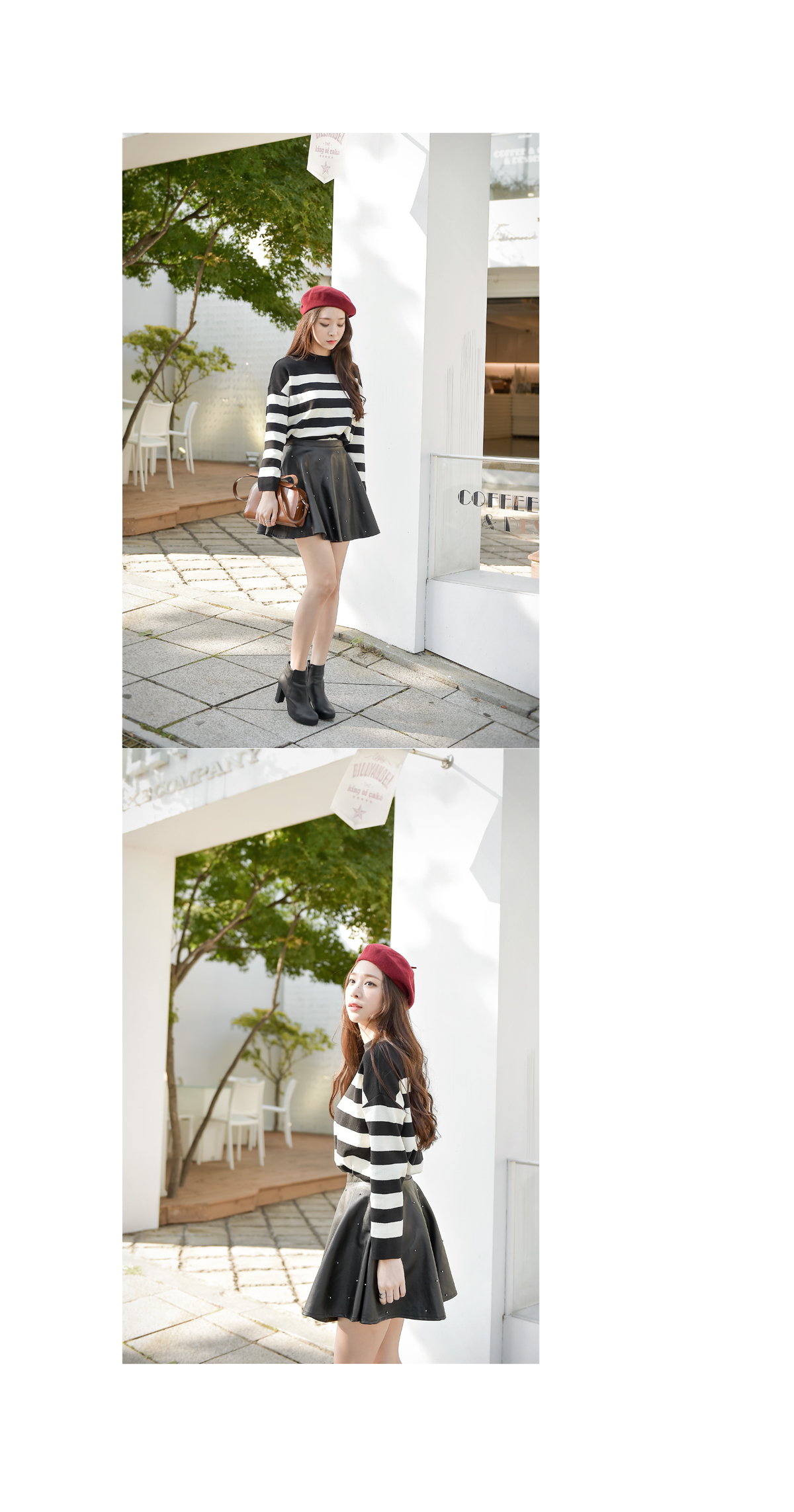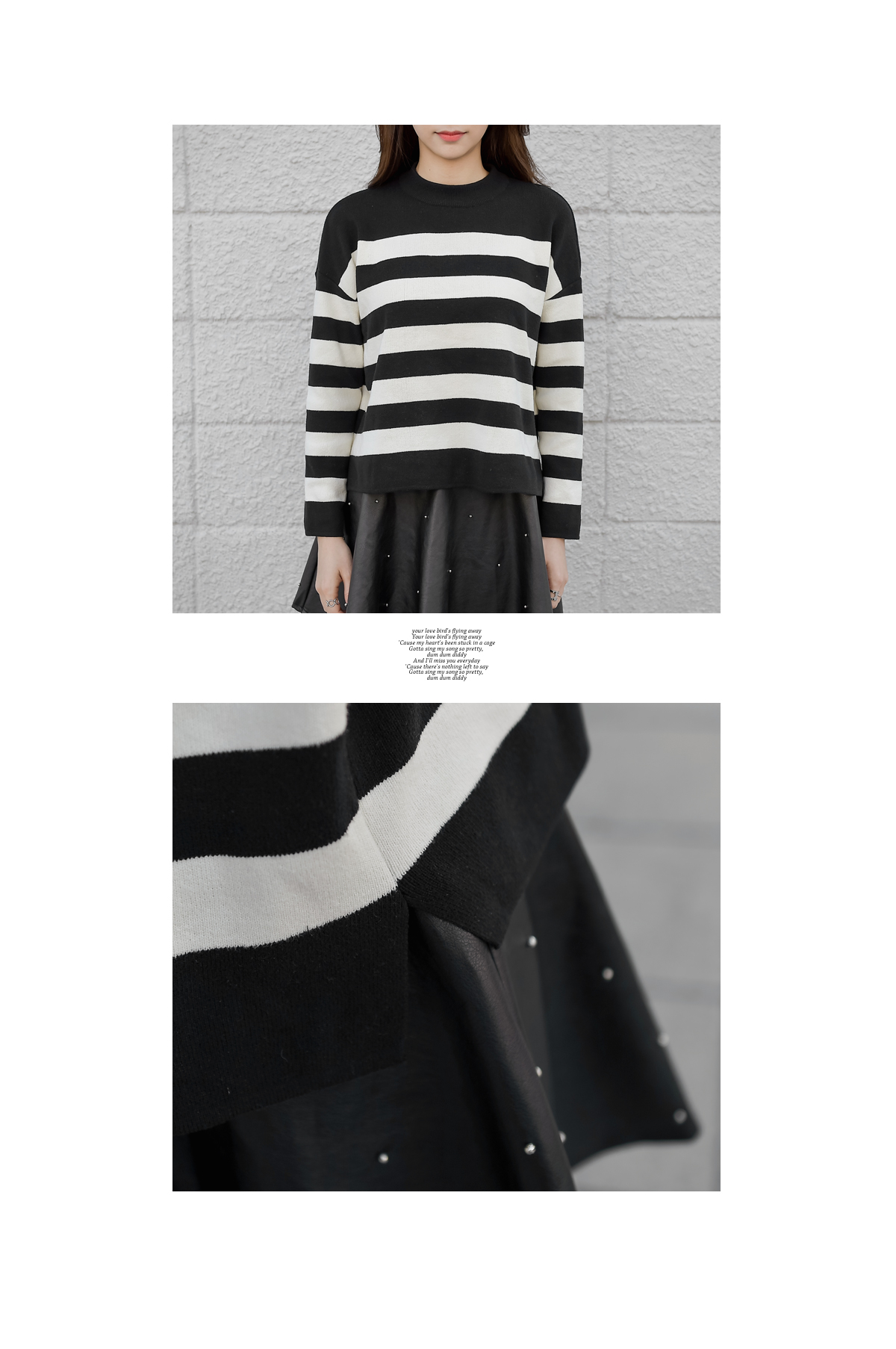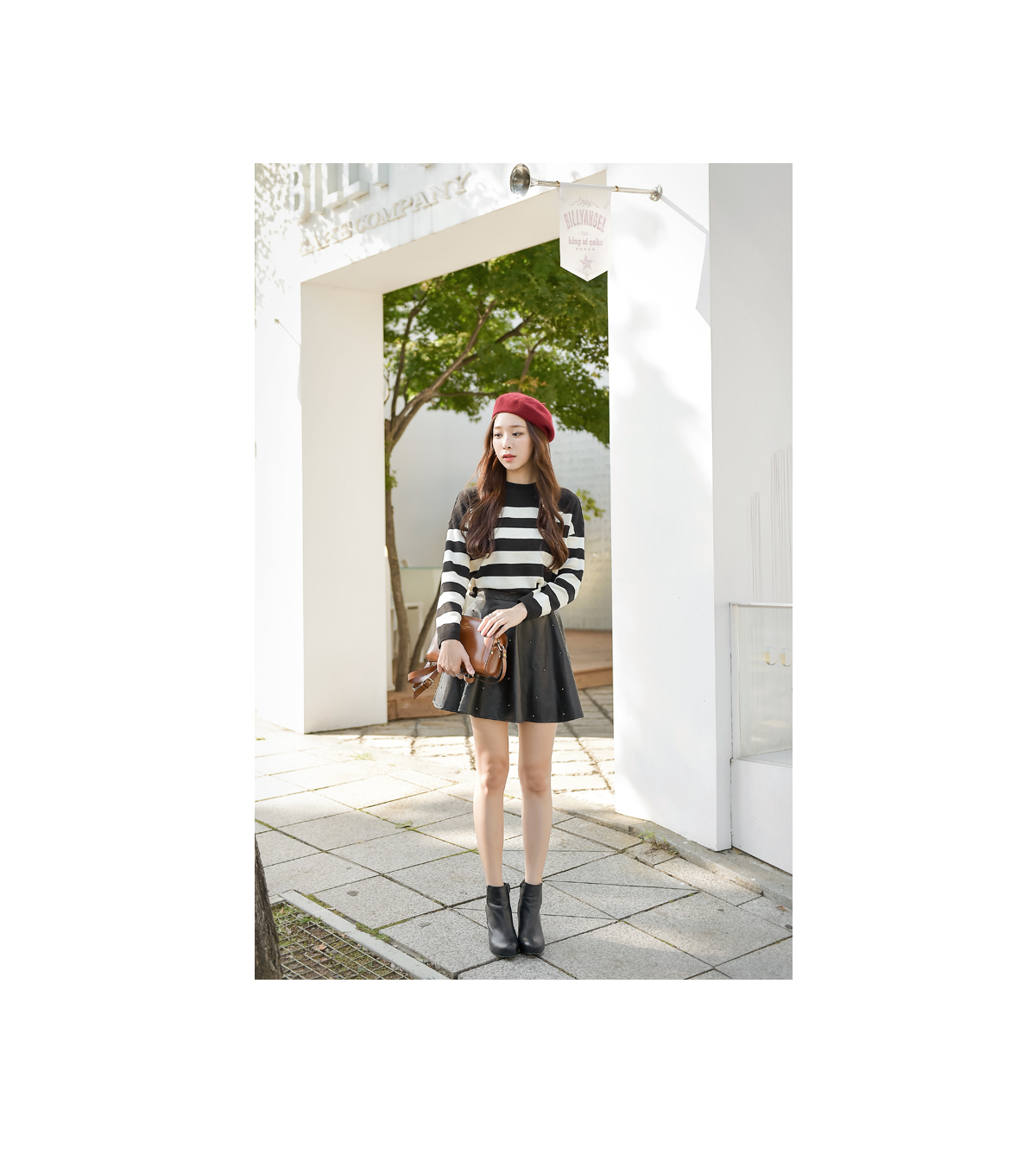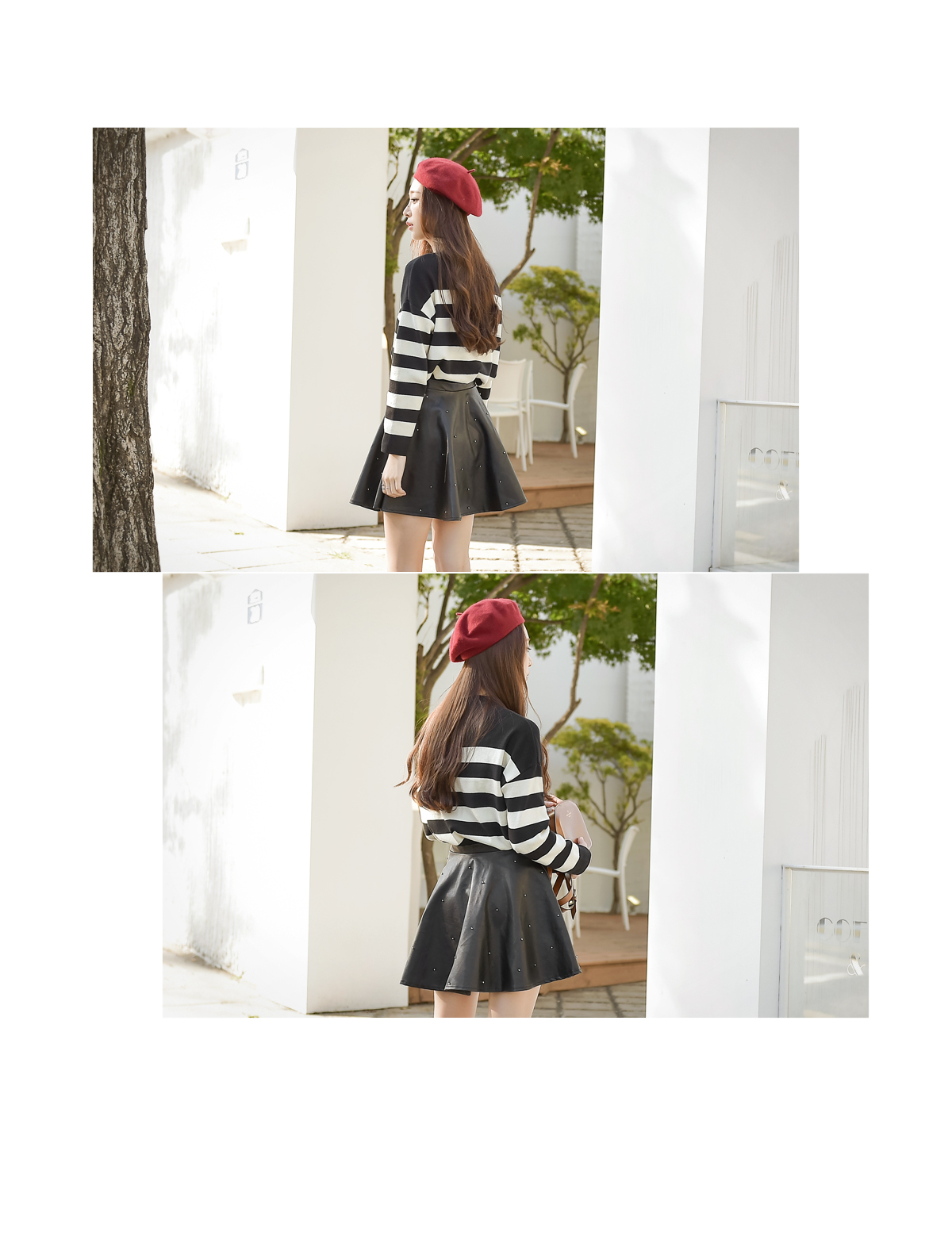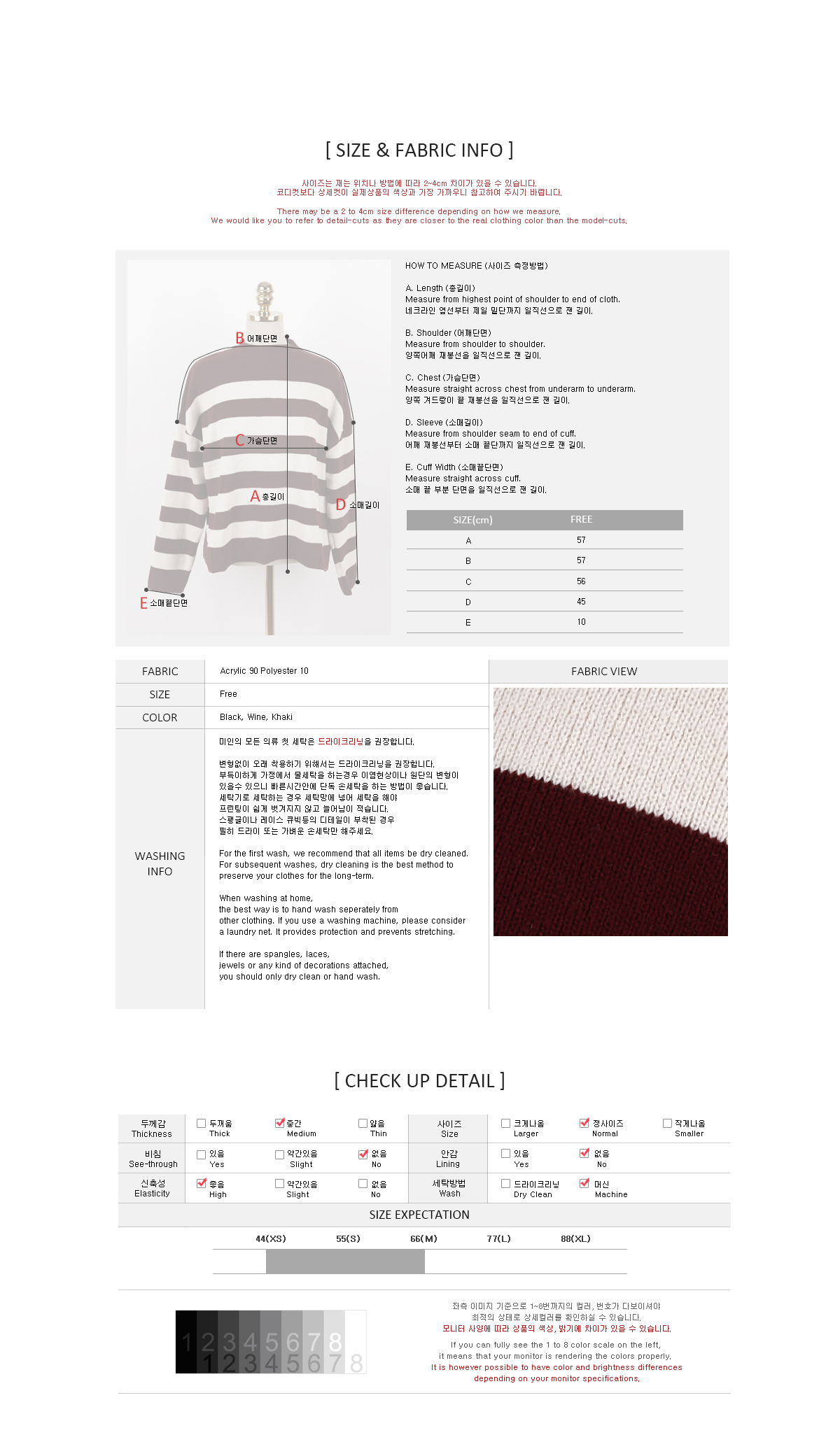 Detailed Info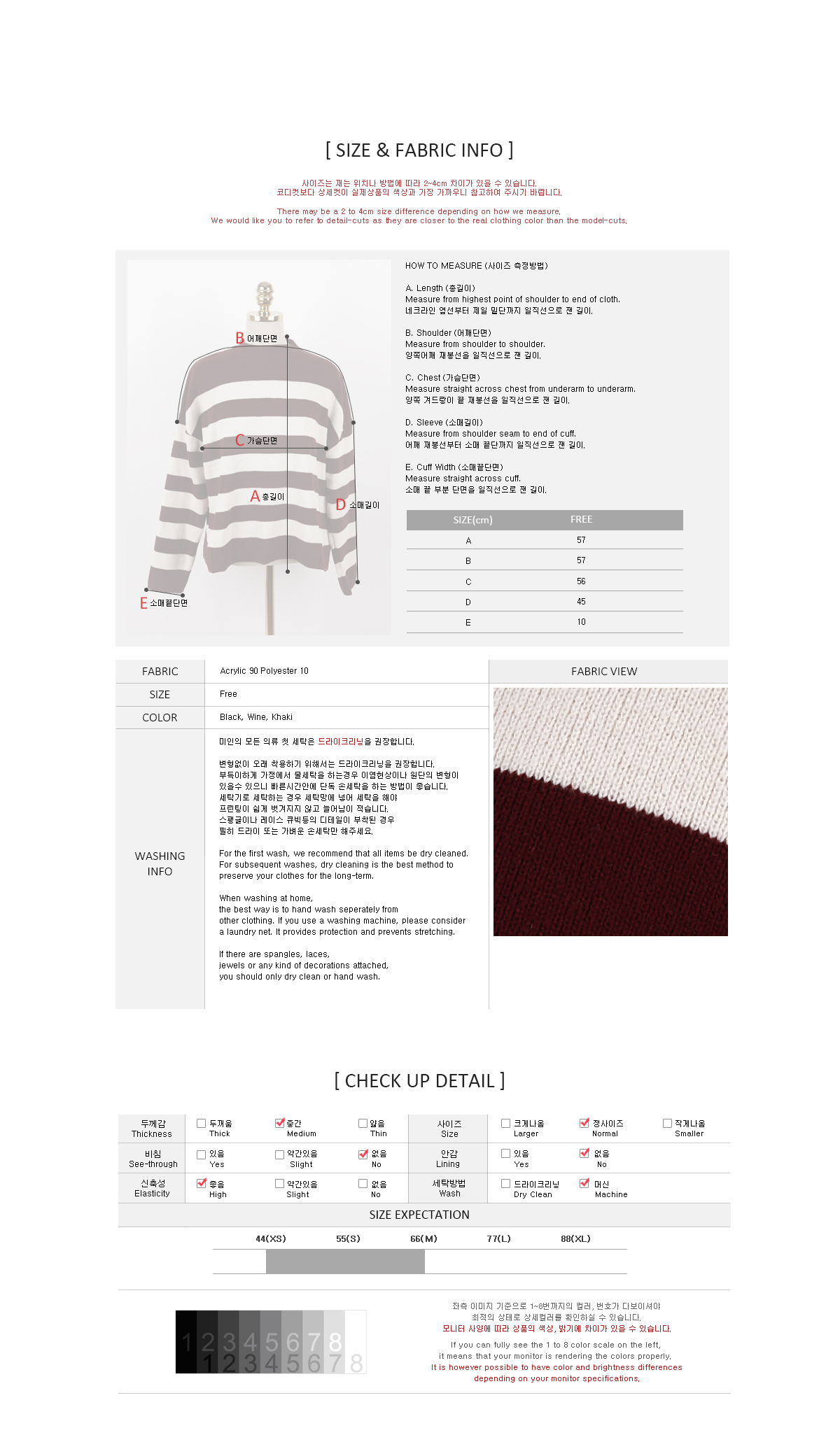 model Size