Description
Details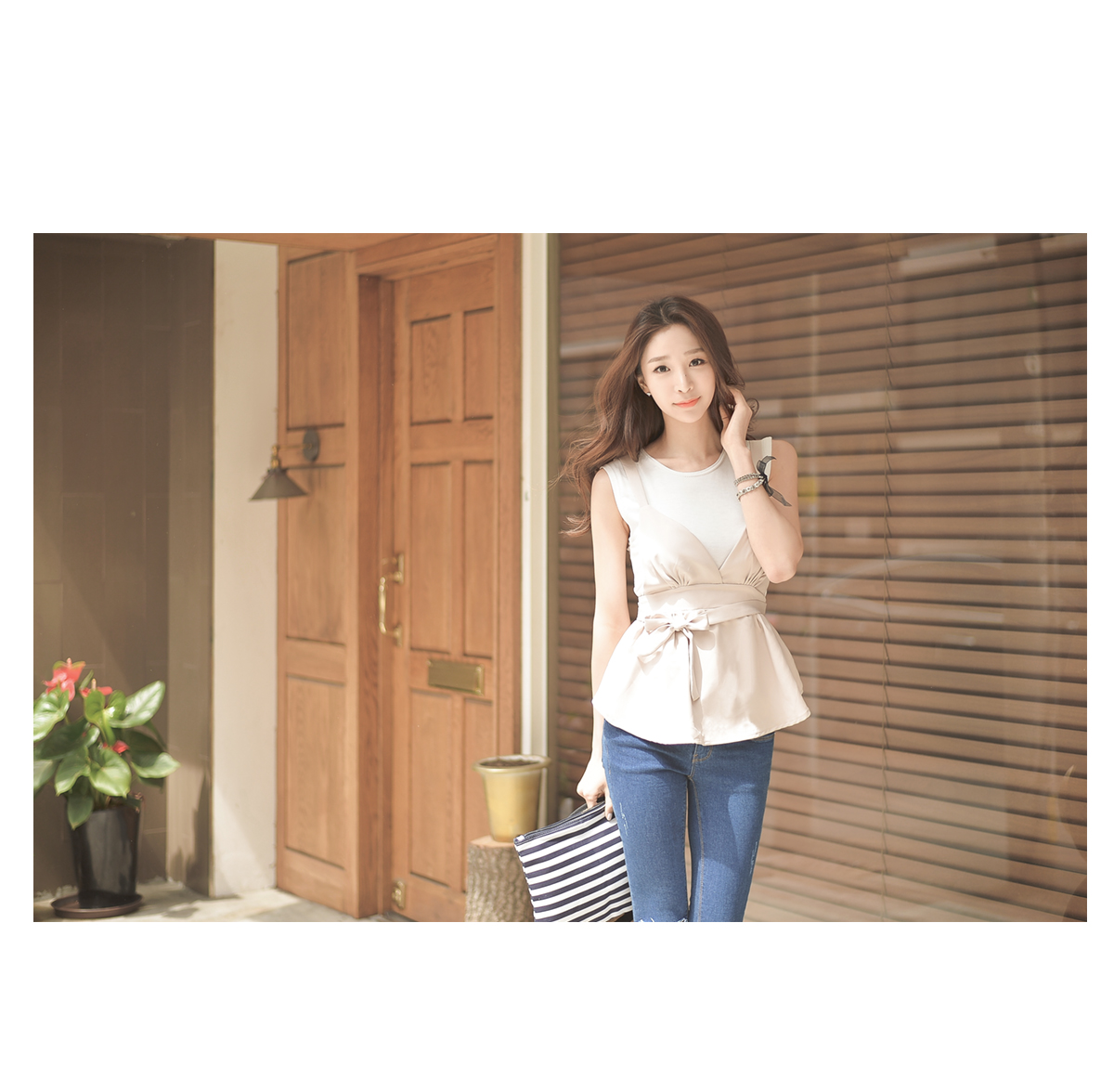 러블리한 블라우스를 소개할게요.
기본컬러인 블랙과 베이지 두가지 컬러로 구성되어
다른 아이템과 레이어링이 쉬우며
왼쪽 웨스트부분에 지퍼가 있어
입고 벗기가 수월한 상품입니다.
또한 끈의 기장 조절이 가능하도록 3개의 단추로
취향과 체형에 맞게 조절하실수 있으며
바스트의 캡부분에 셔링이 잡혀있어
여성스러운 볼륨감을 표현해주는 블라우스입니다.
허리끈이 길어 취향에 맞게 묶을수 있으며
밑으로 플레어지는 라인으로
체형커버까지 되는 매력적인 블라우스입니다.
모델혜진처럼 스키니진과 캐주얼하면서
러블리한 룩을 완성해보세요.
*
  Lovely blouse available in basic colours
Black and Beige that is easy to pair or layer with.
Made easy to wear with a zipper on the left and
straps with 3 buttons for you to adjust accordingly
to suit your taste and body type.
A blouse with shirring on the bust
as well as a flared bottom
that creates a lovely yet curvy look.
Style your own look by changing the way you tie the belt.
Pair it up with skinny jeans for a casual and lovely outfit.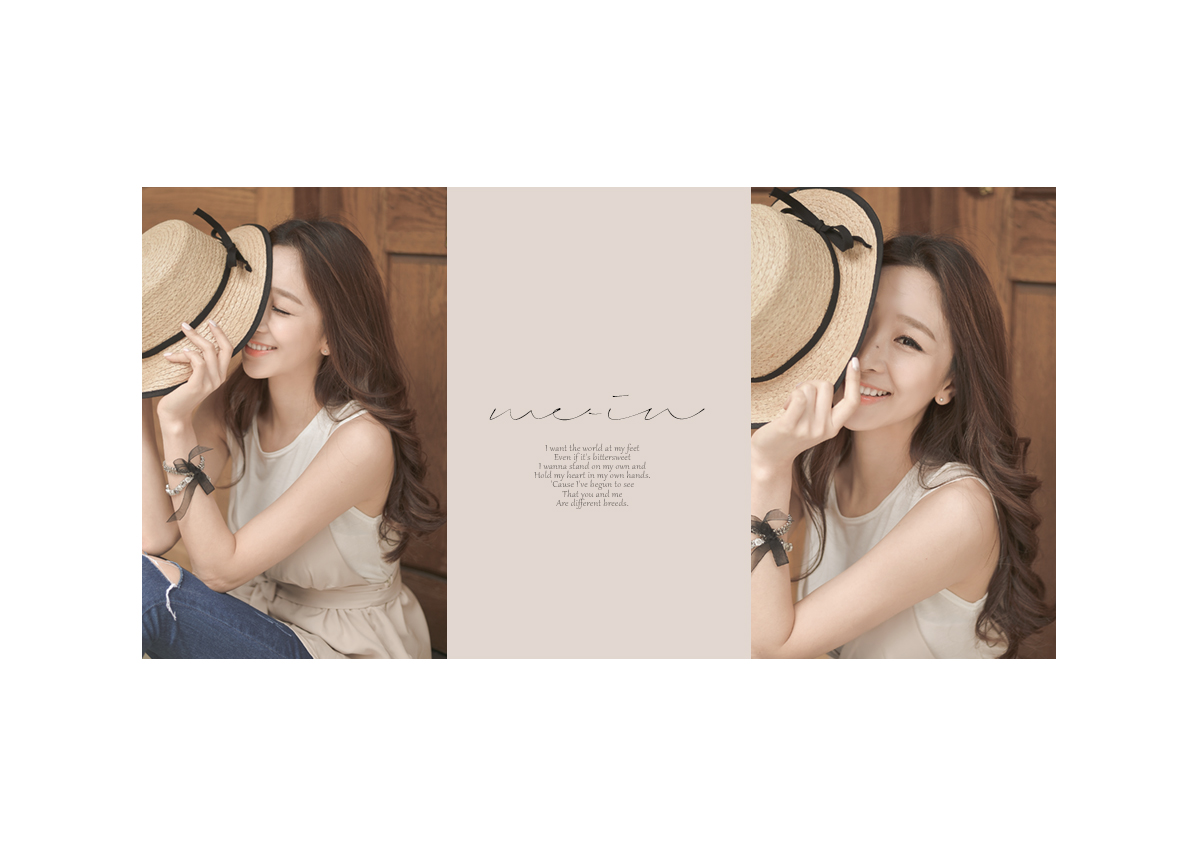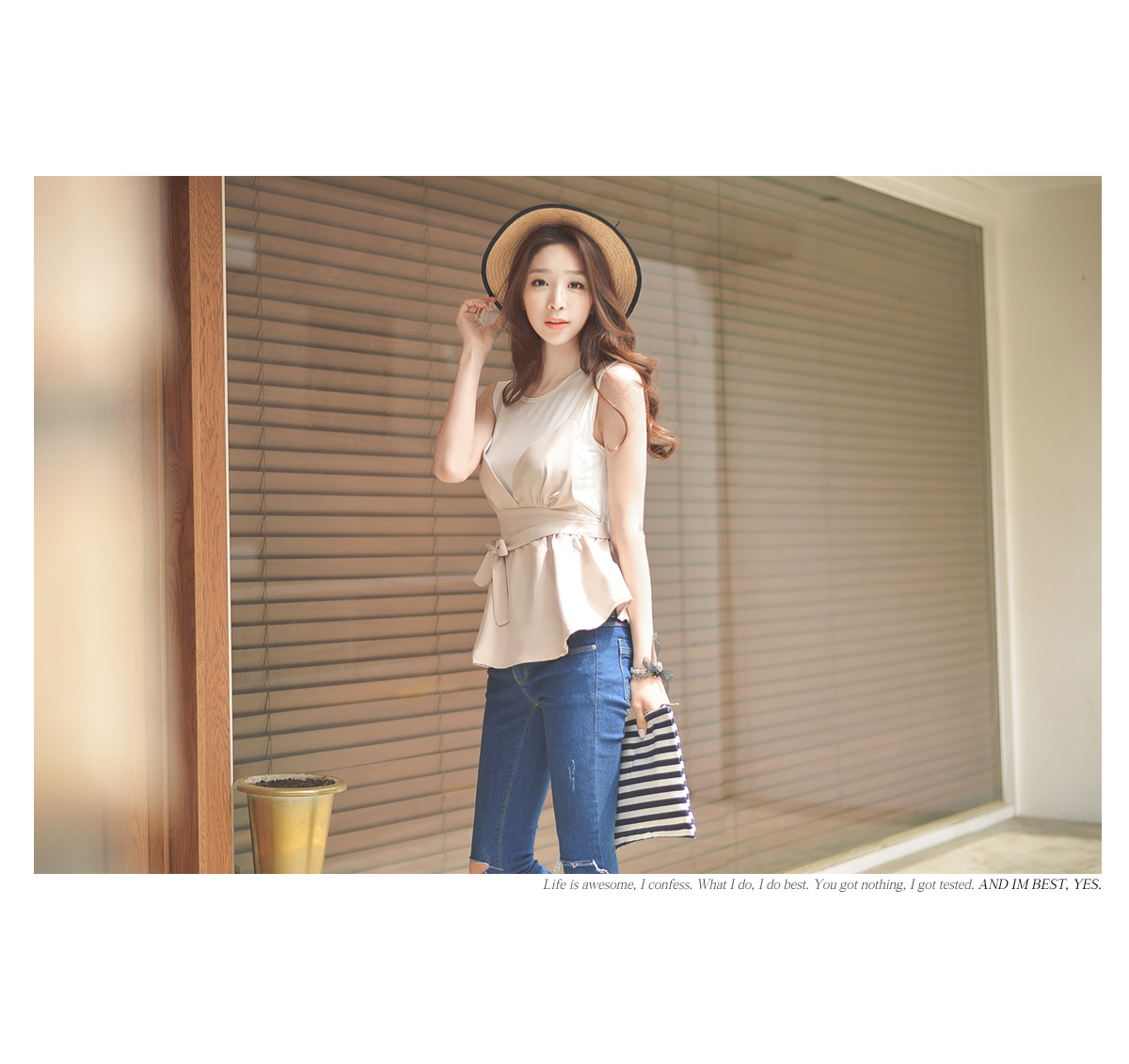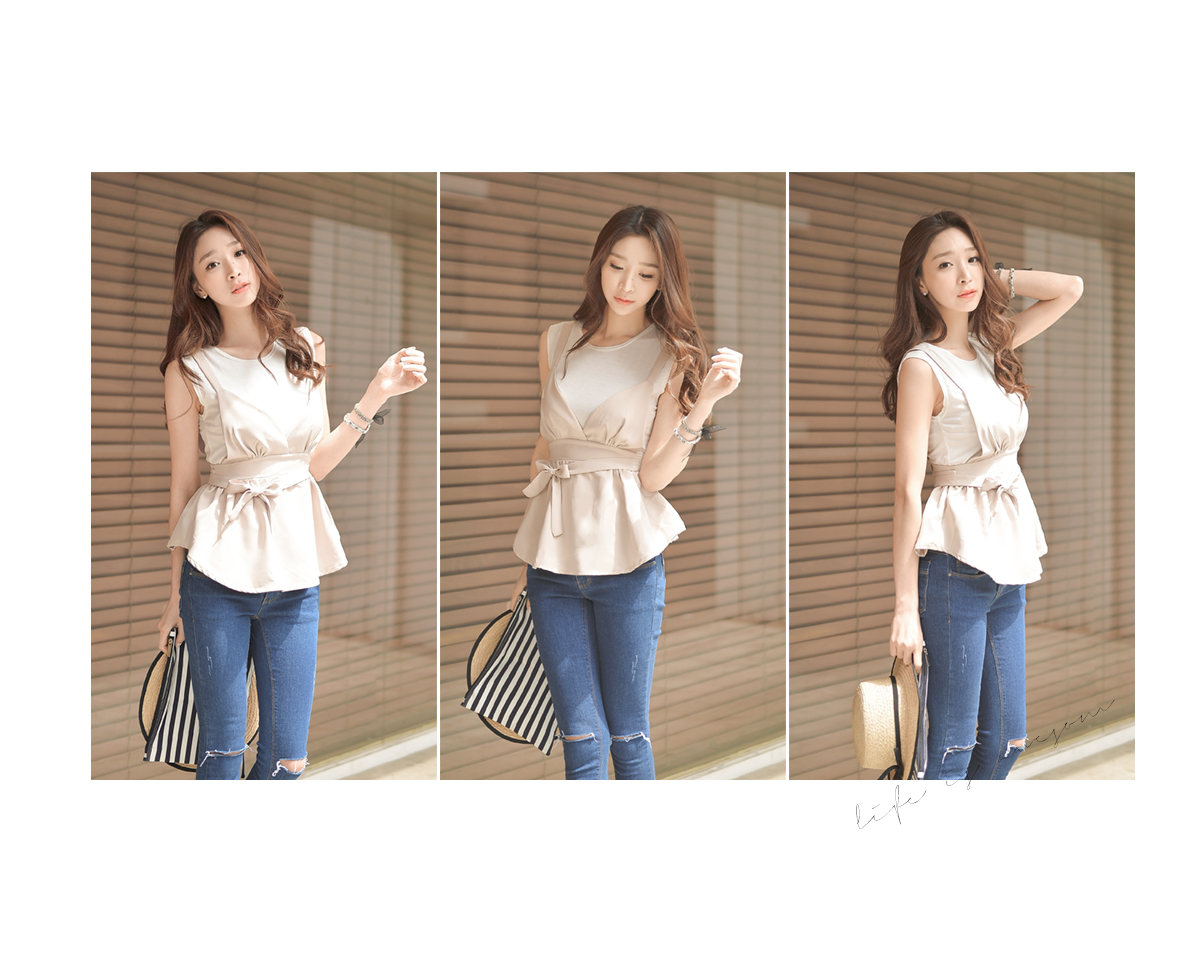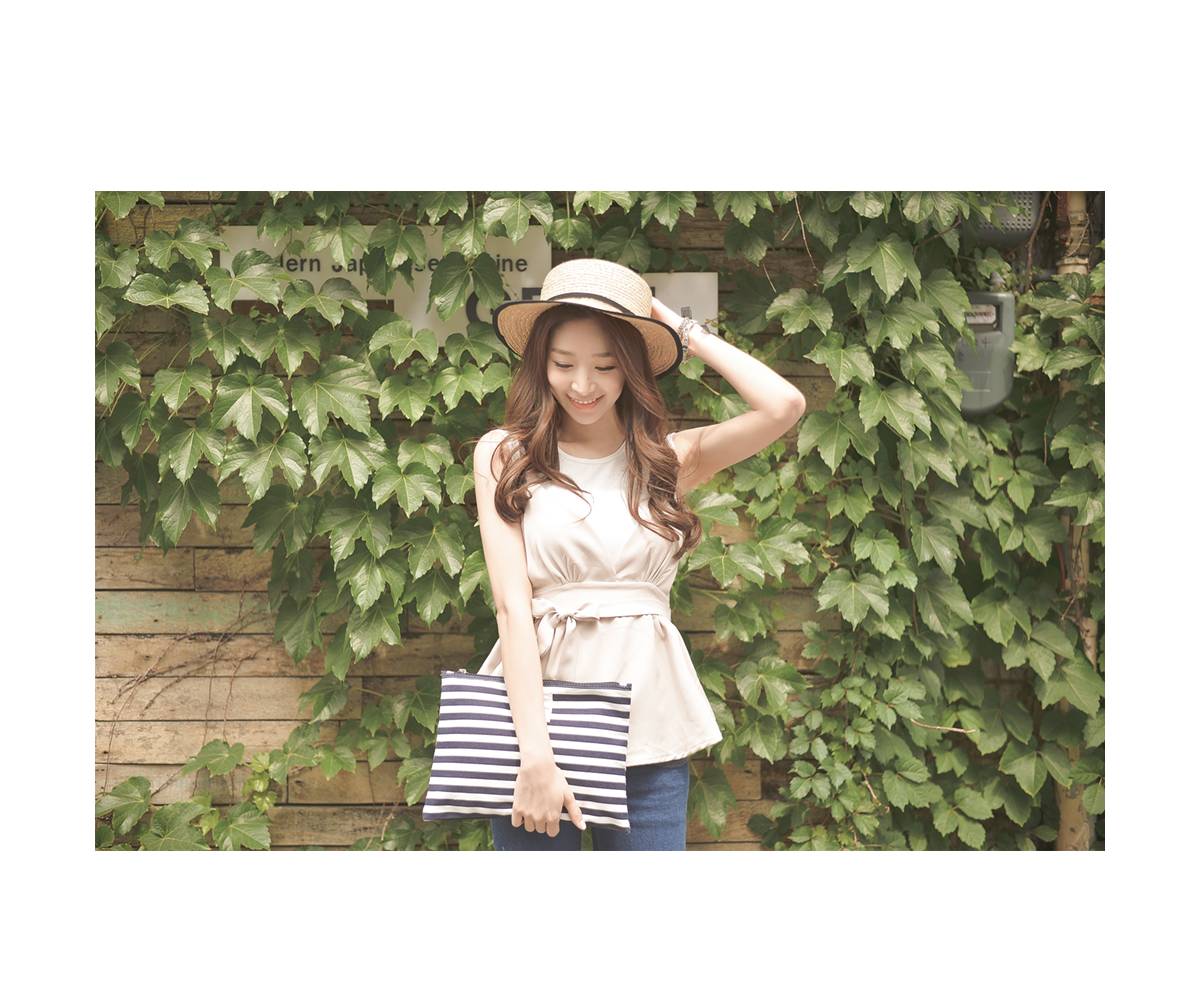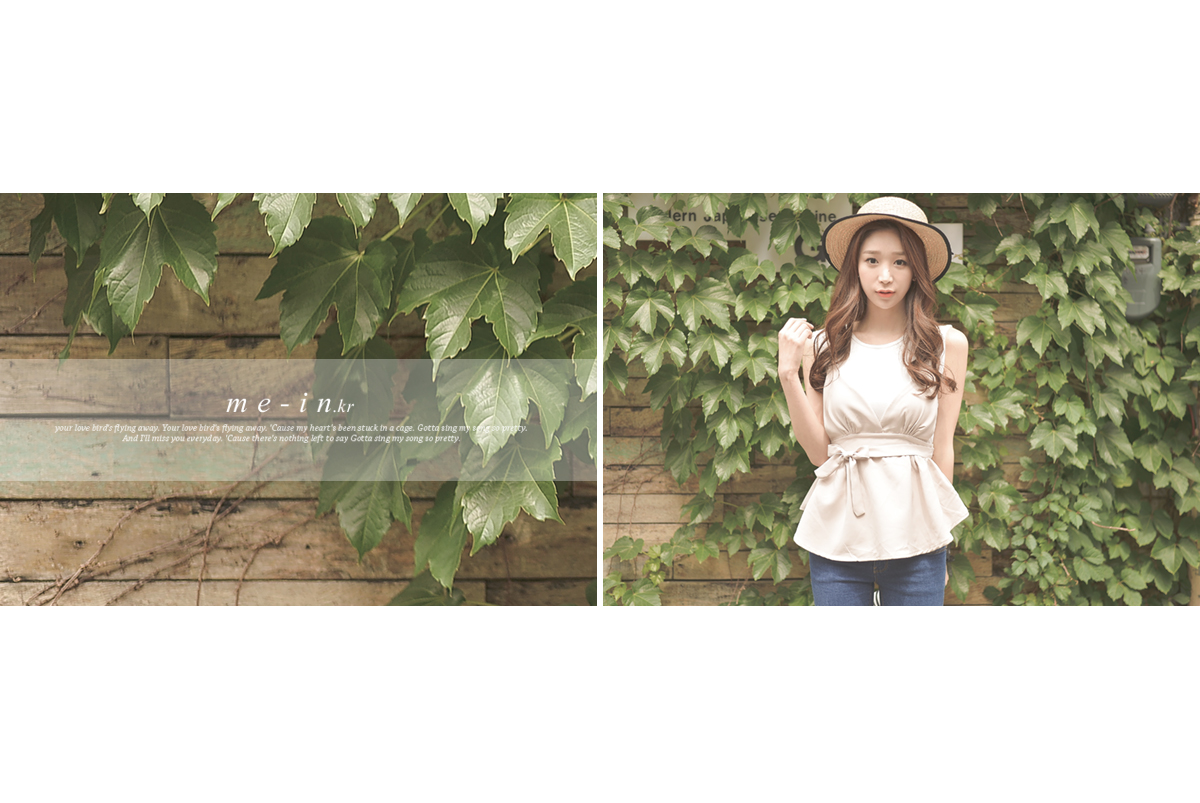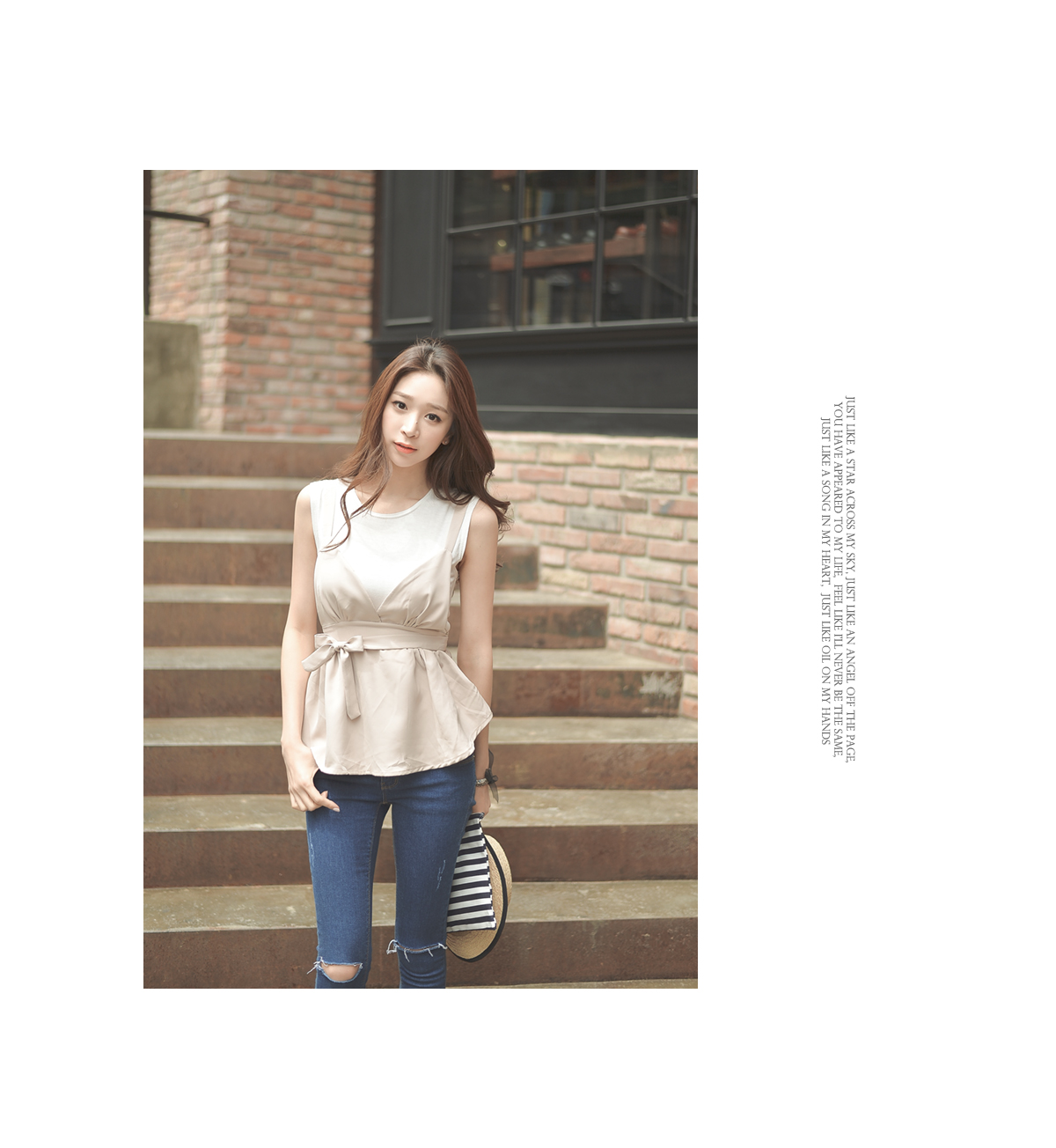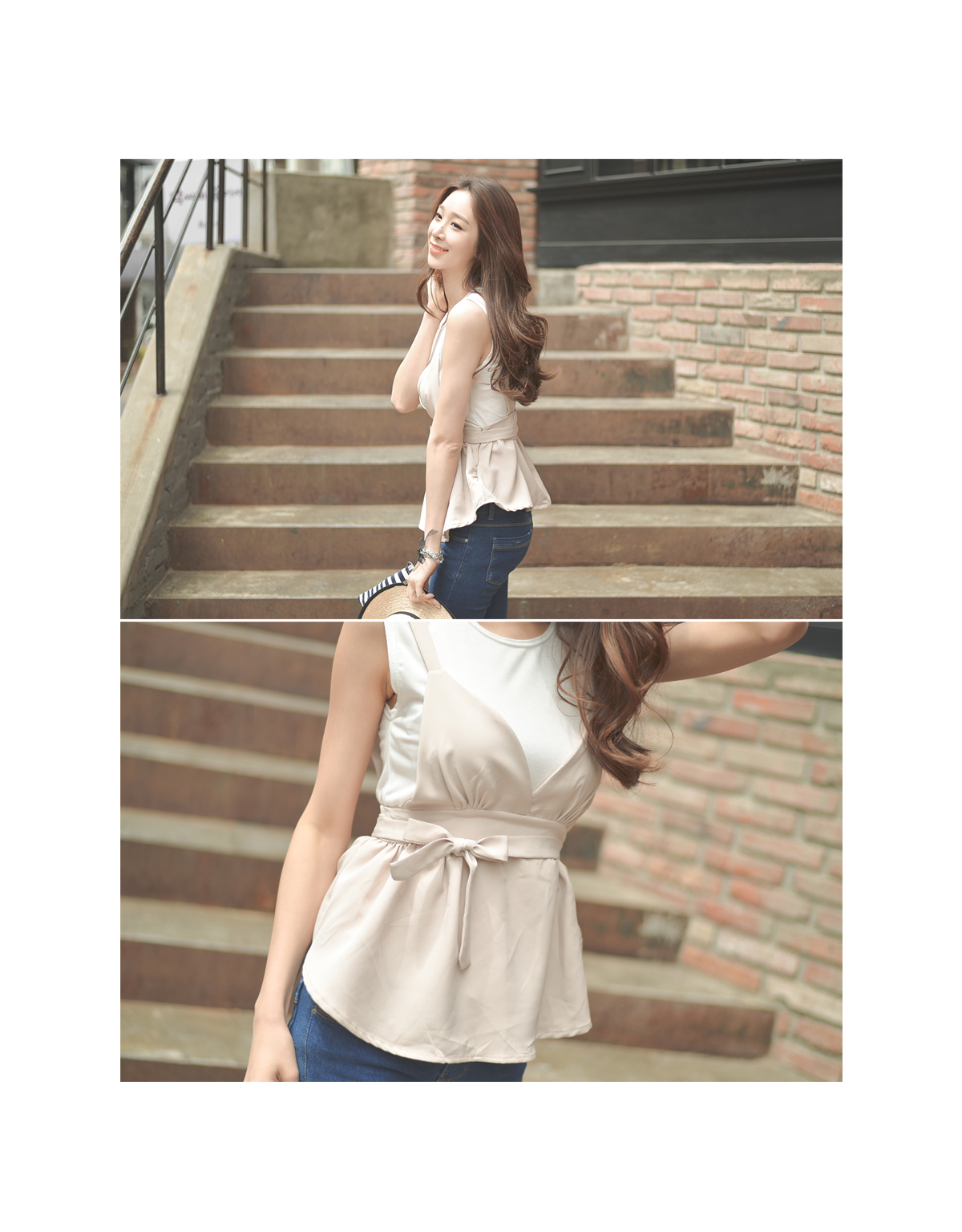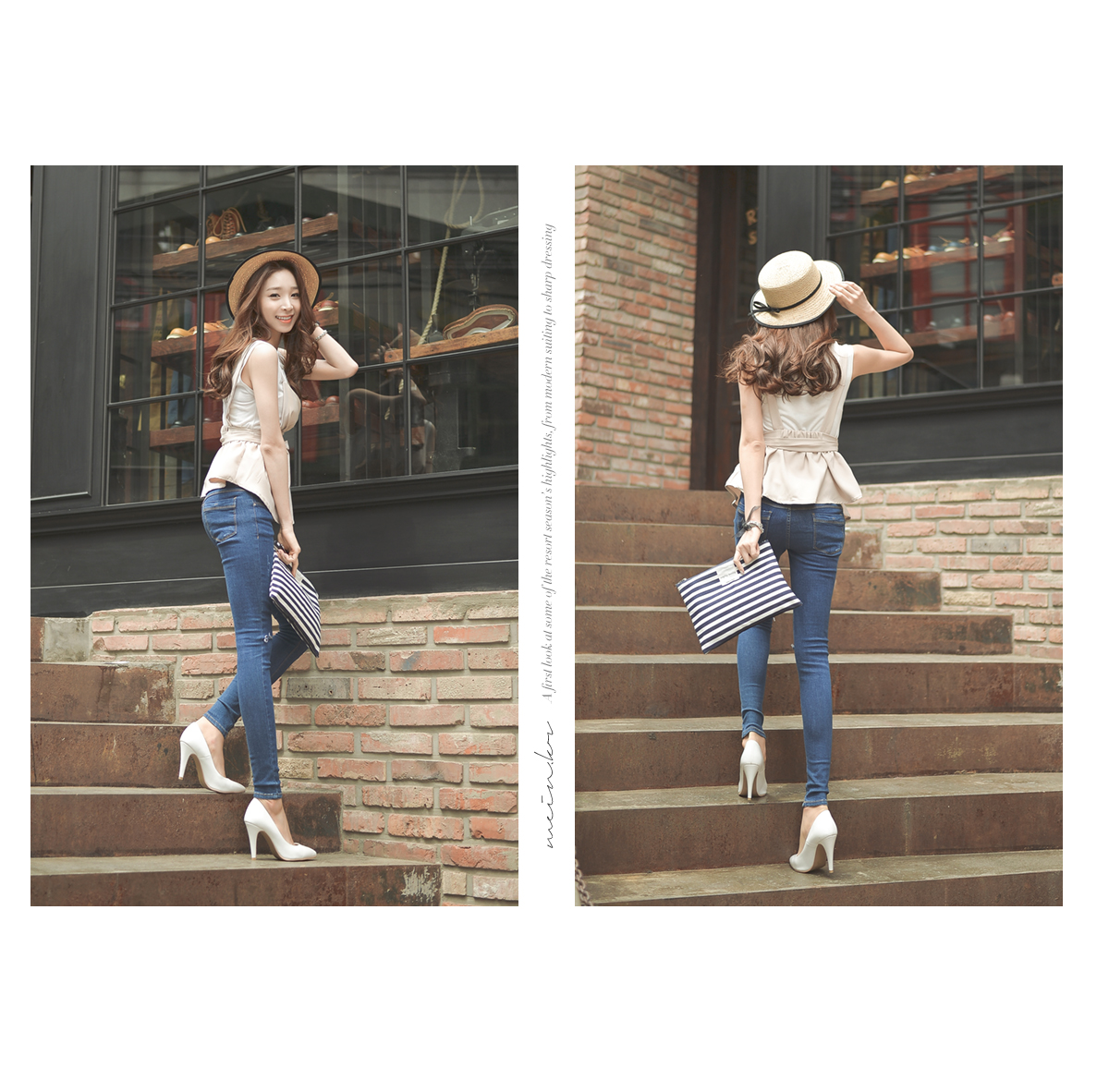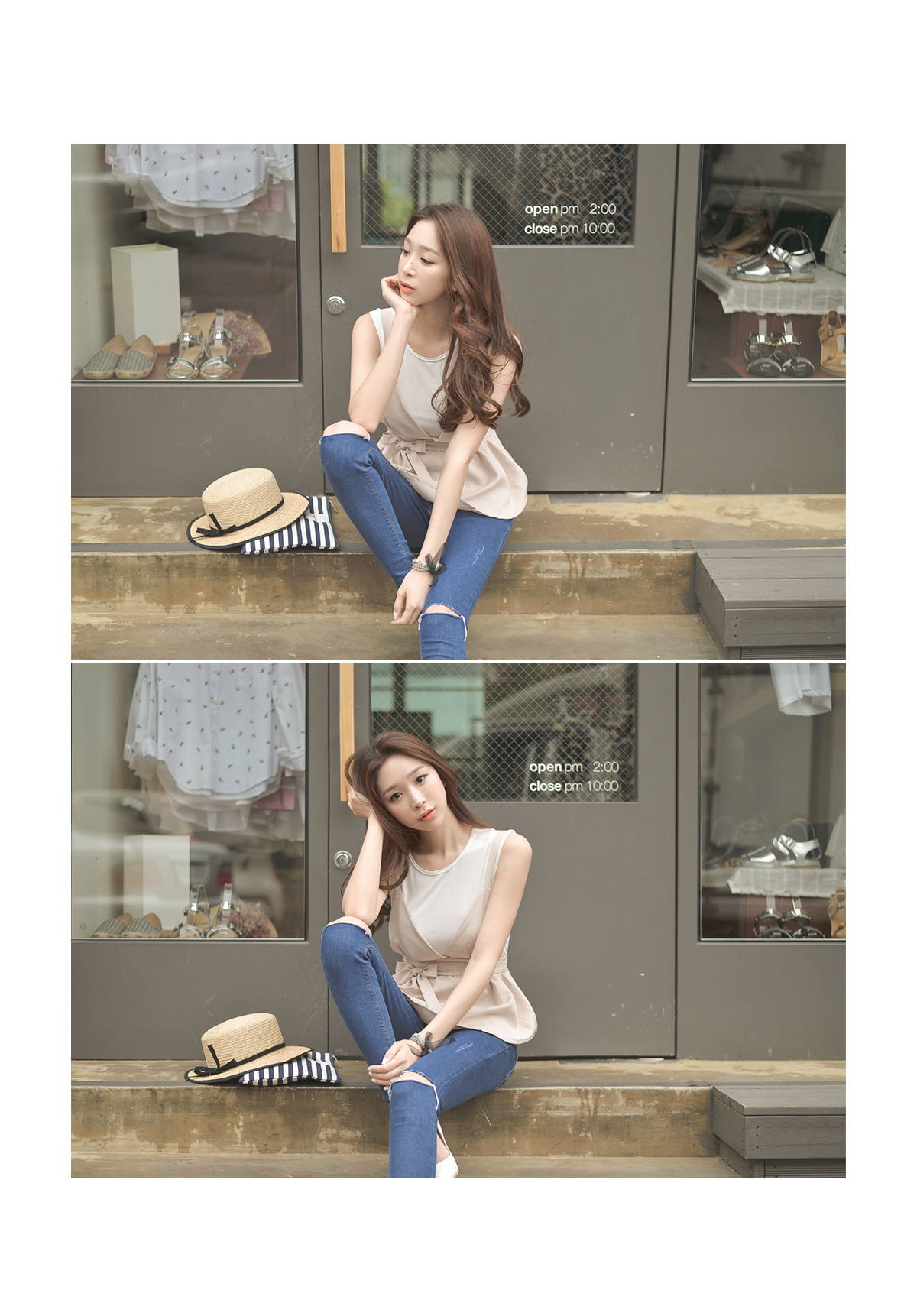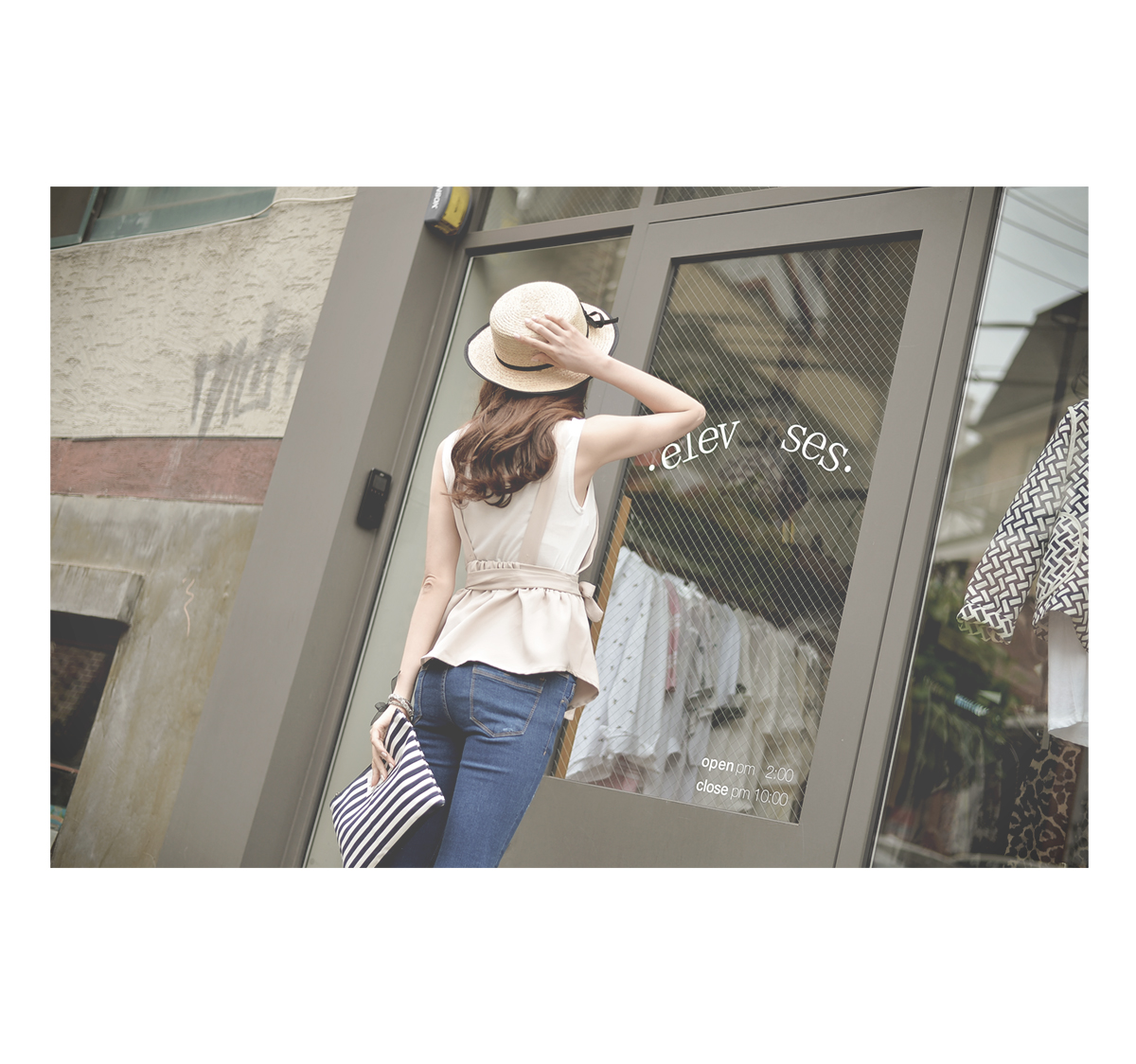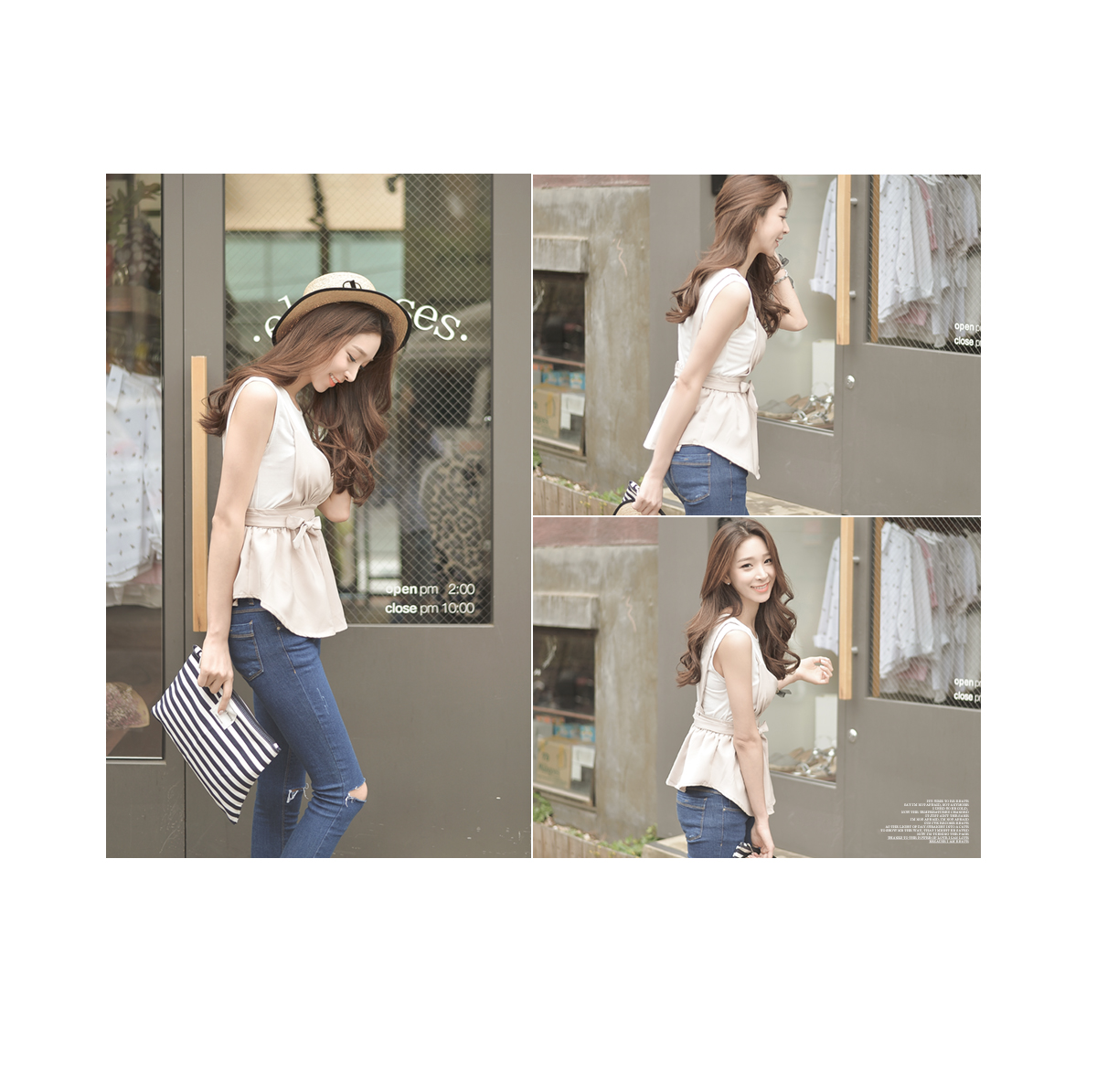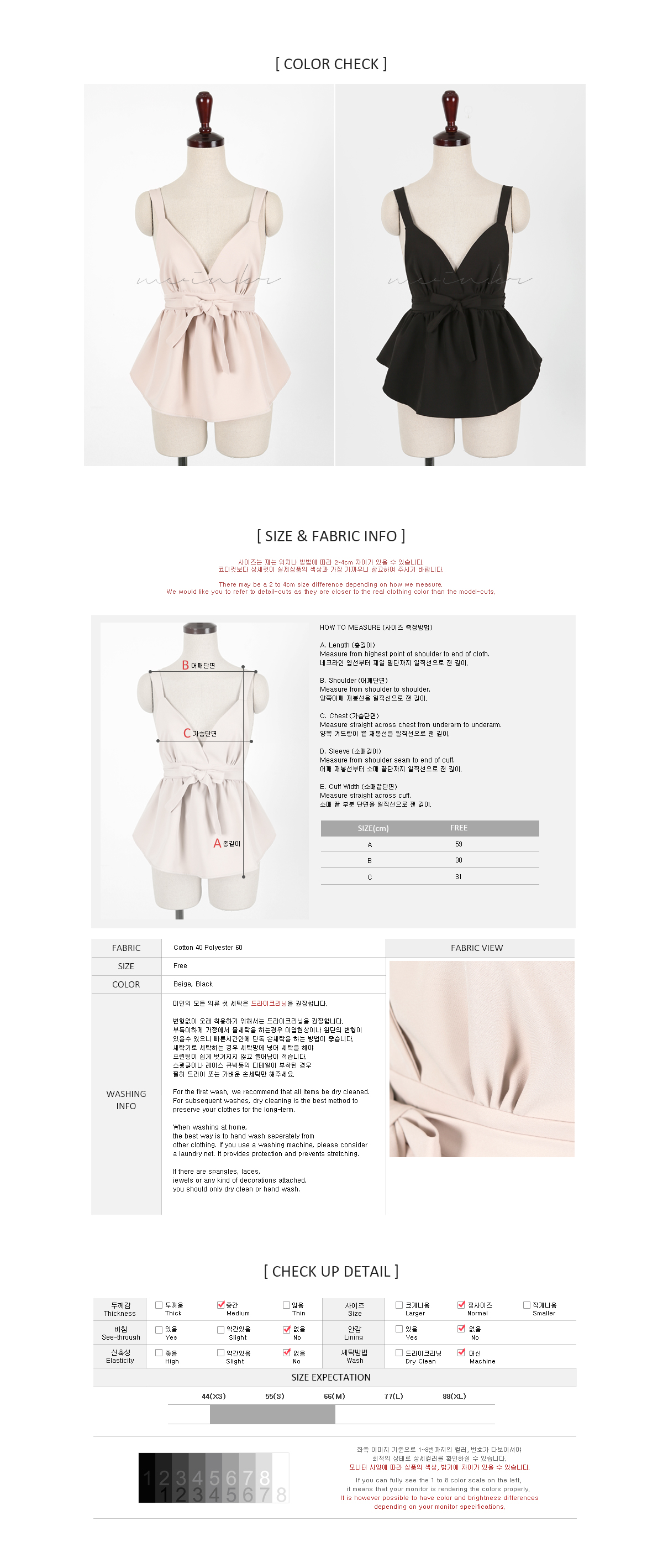 Detailed Info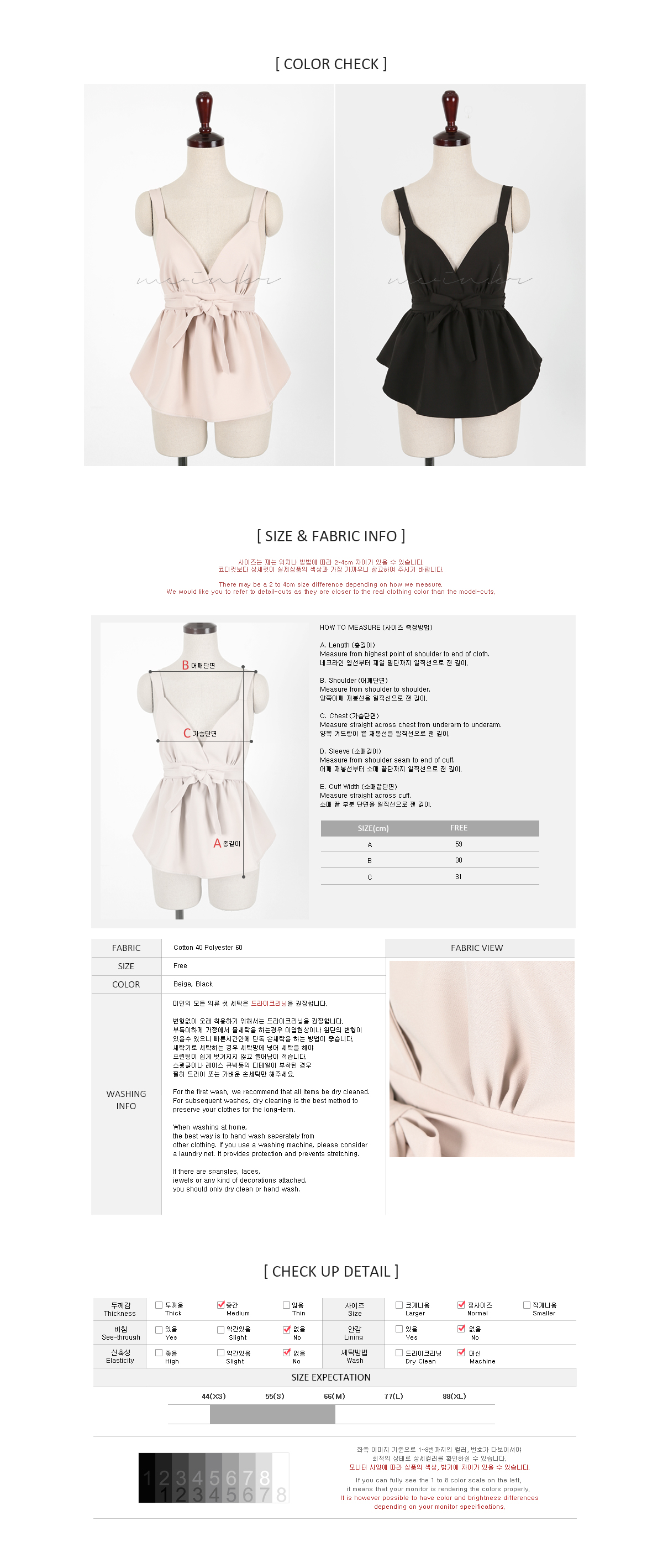 model Size