Description
Details
*
Made of 100% linen, this jacket is elegant and comfortable.
Its clean design creates a natural fit with a right chest pocket and two side pockets as the focal point.
A basic pad has been built into the shoulder to accentuate the shoulder line
and a belt is available to accentuate the waistline for more structure to the overall look.
Available in basic colors Beige and Ivory, and this year's color Purple.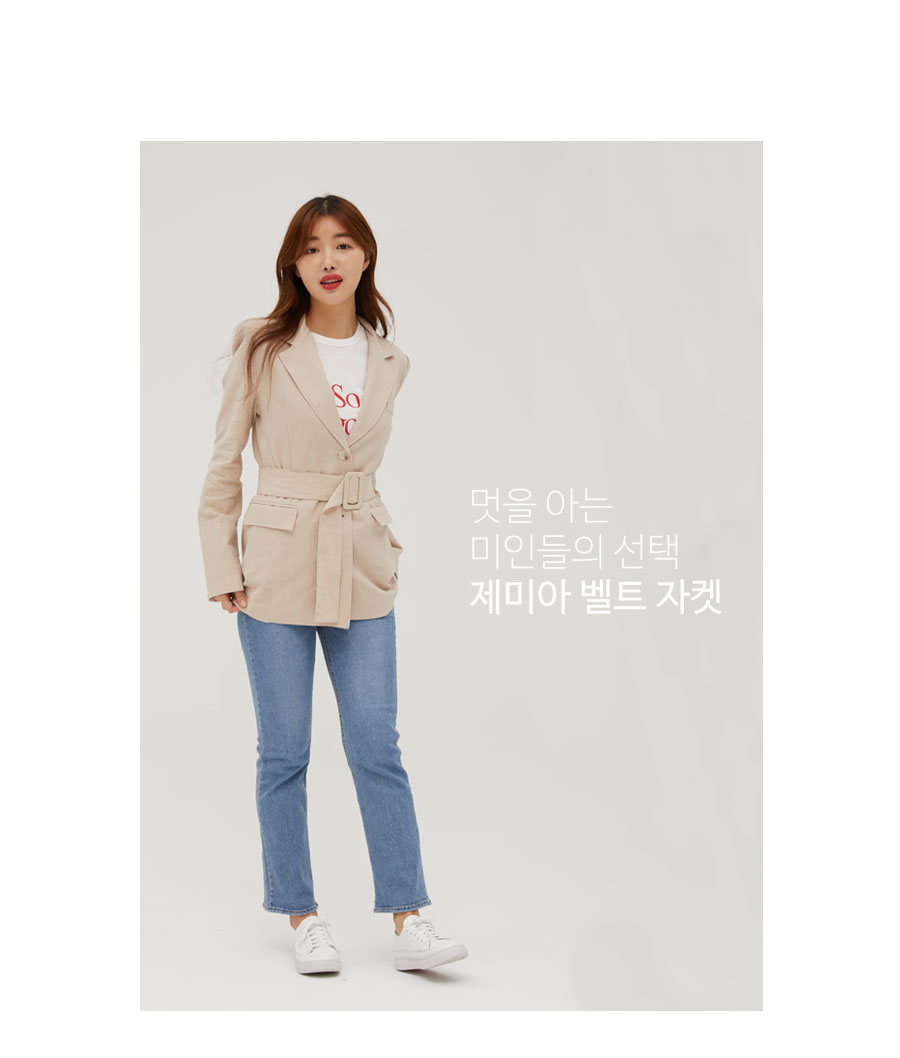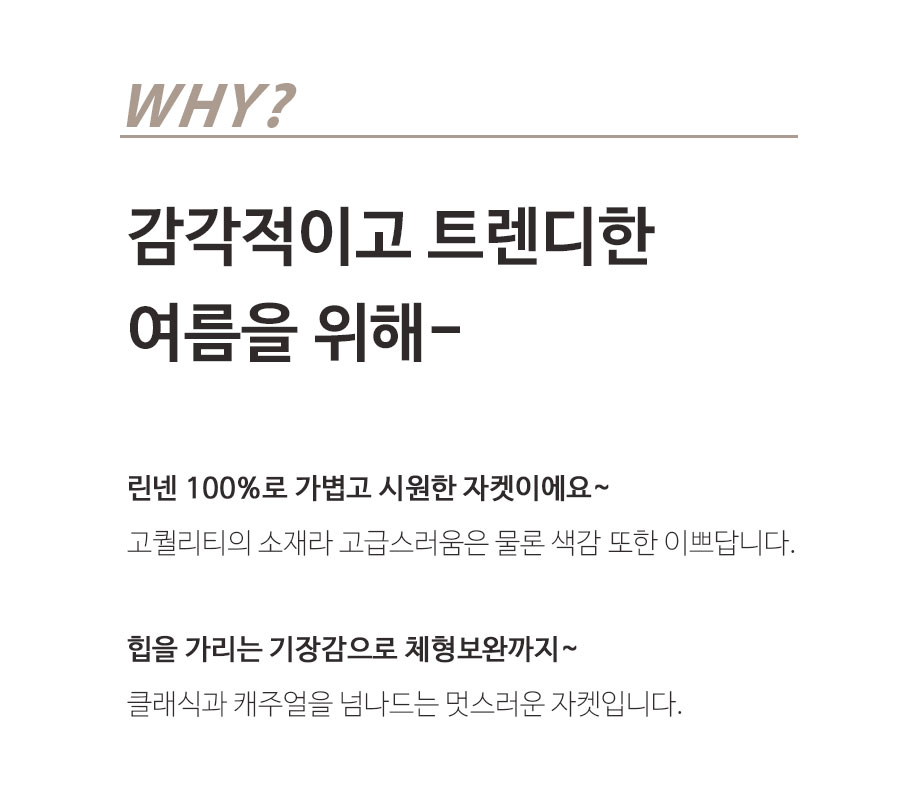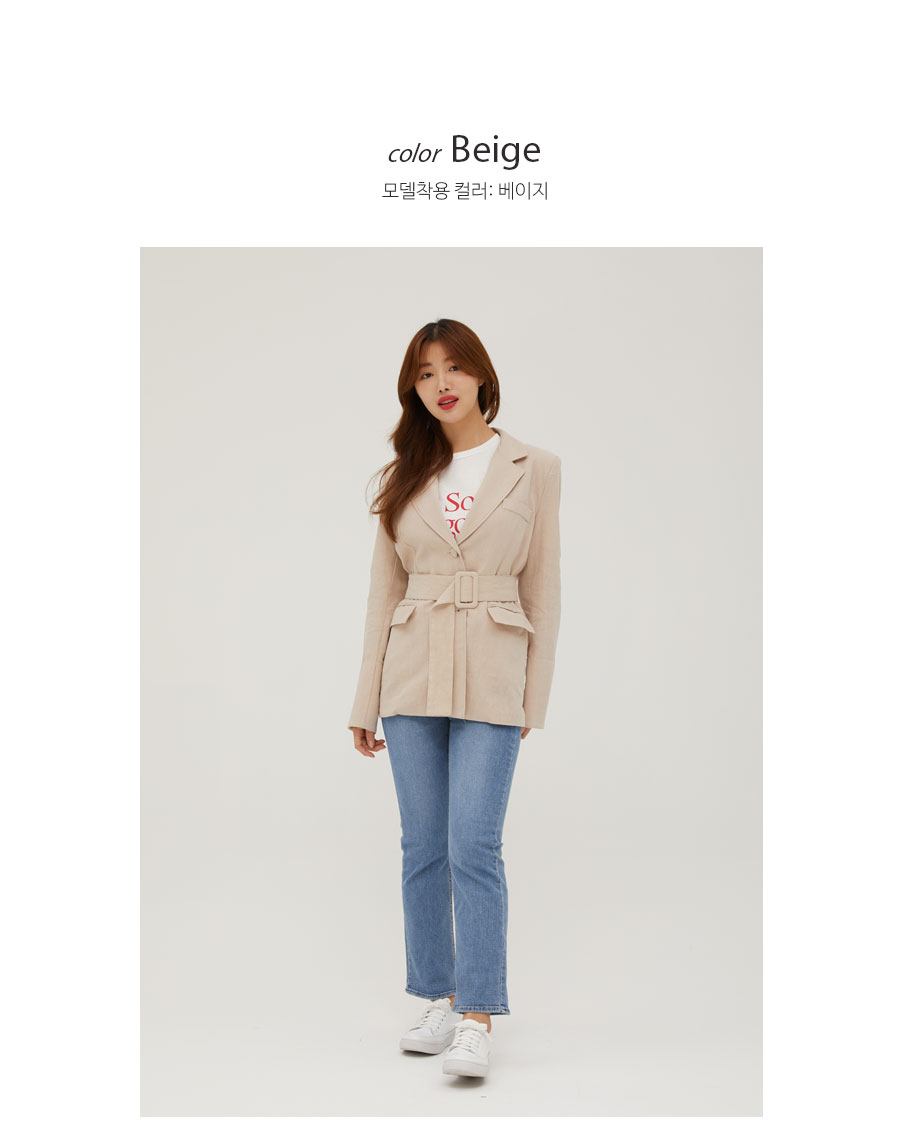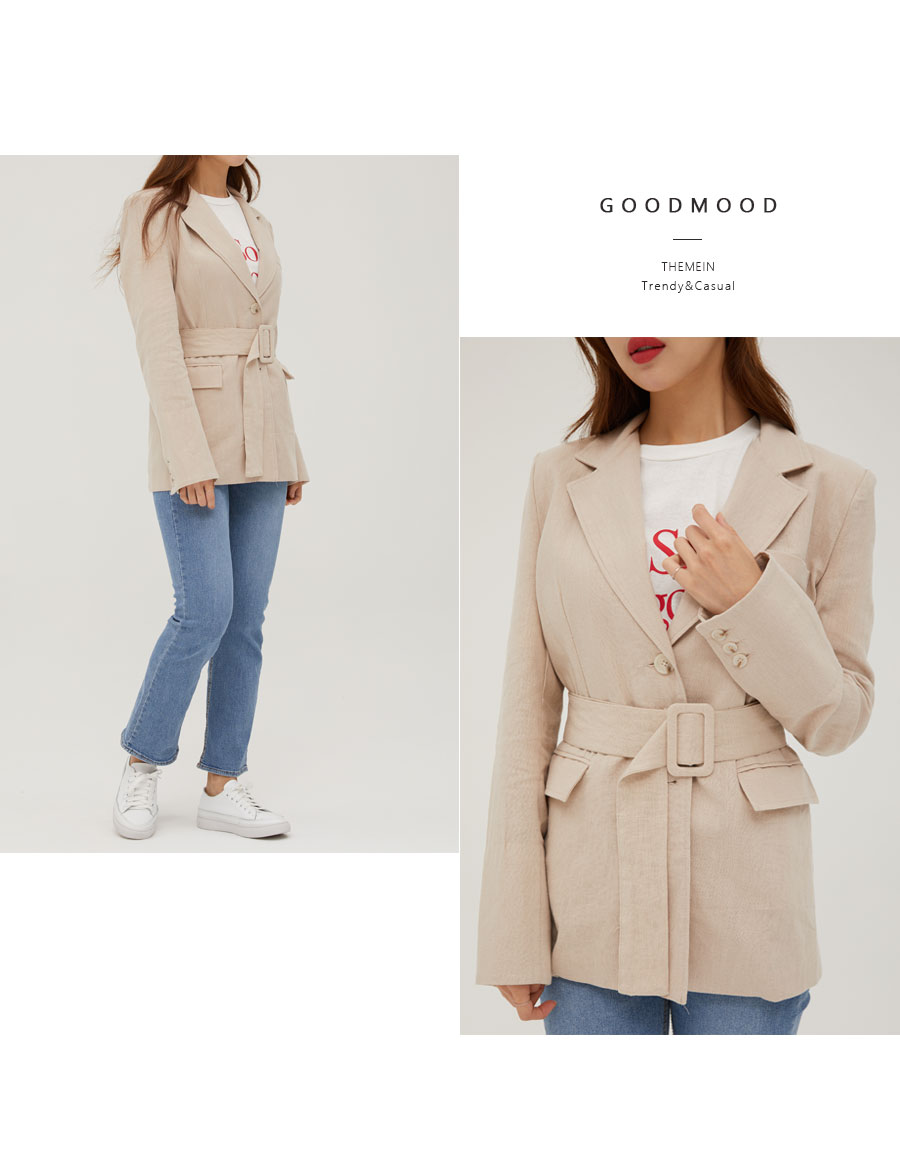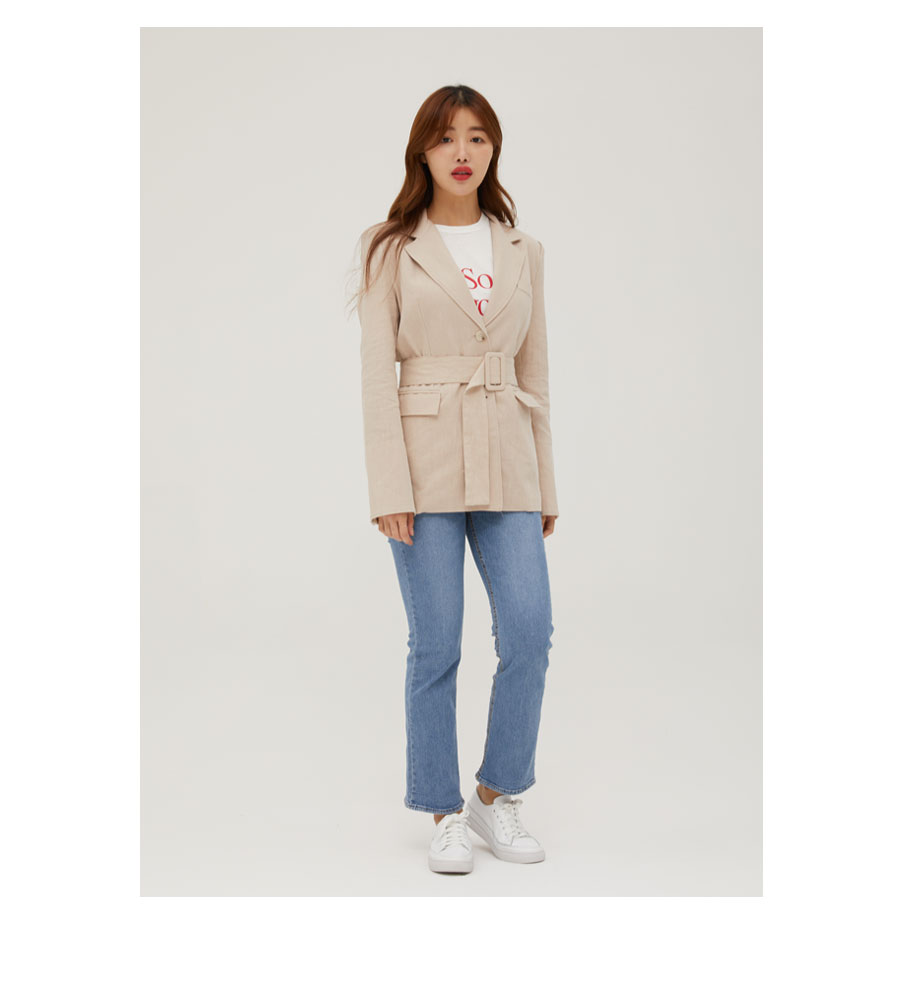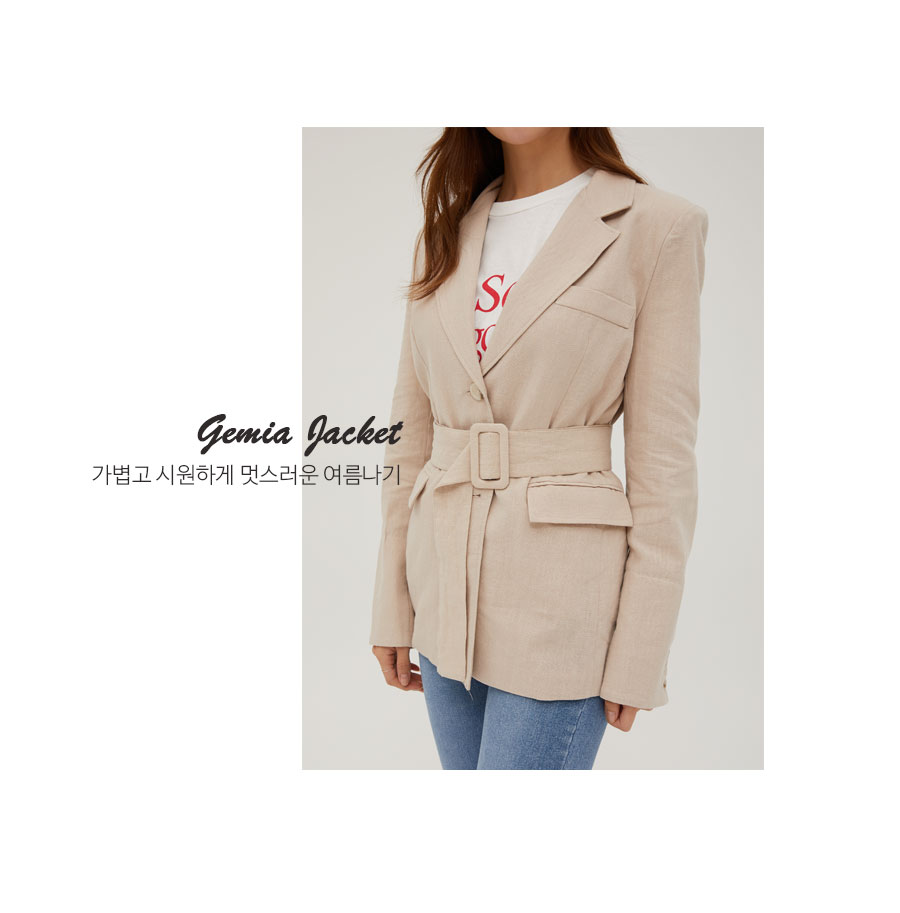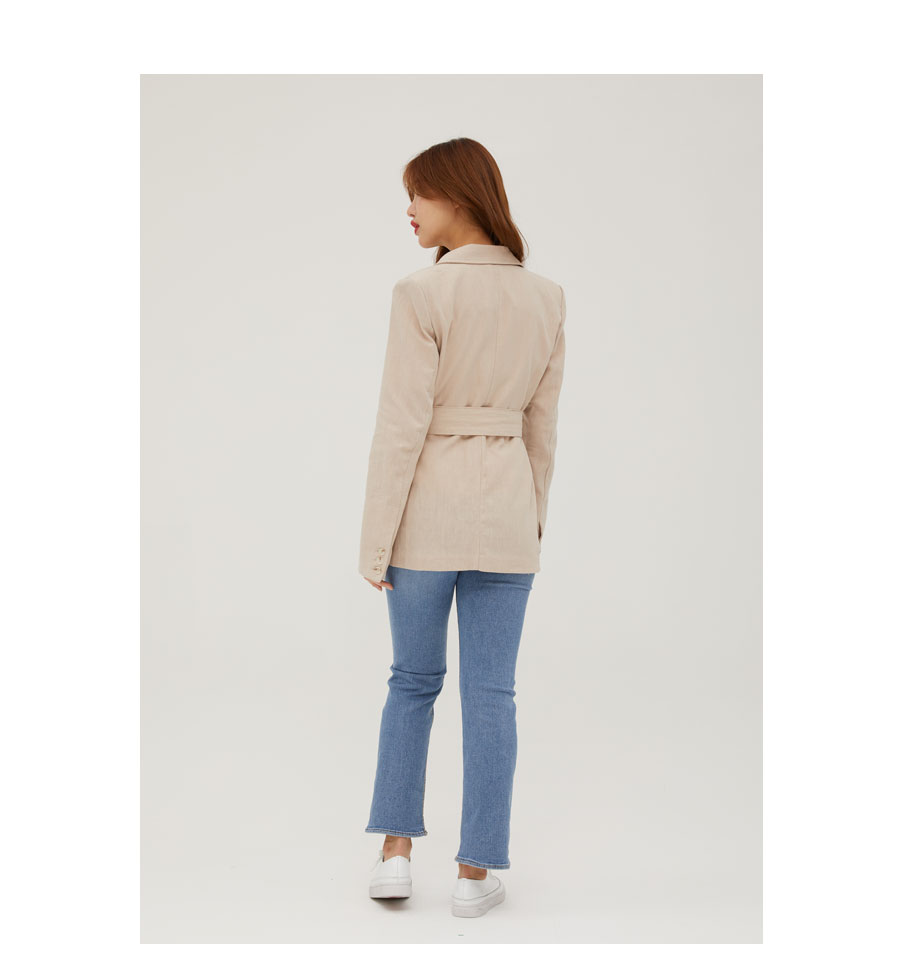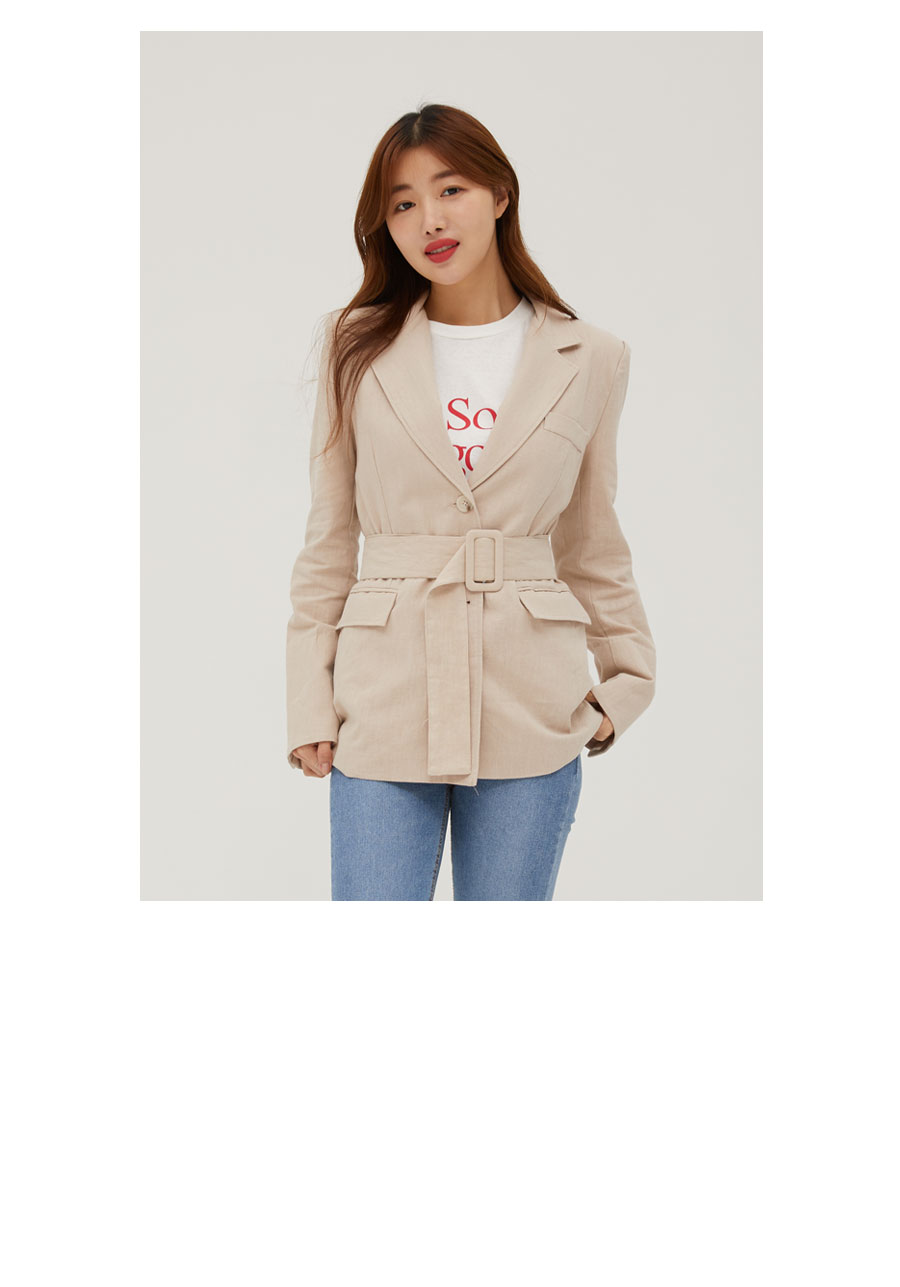 Detailed Info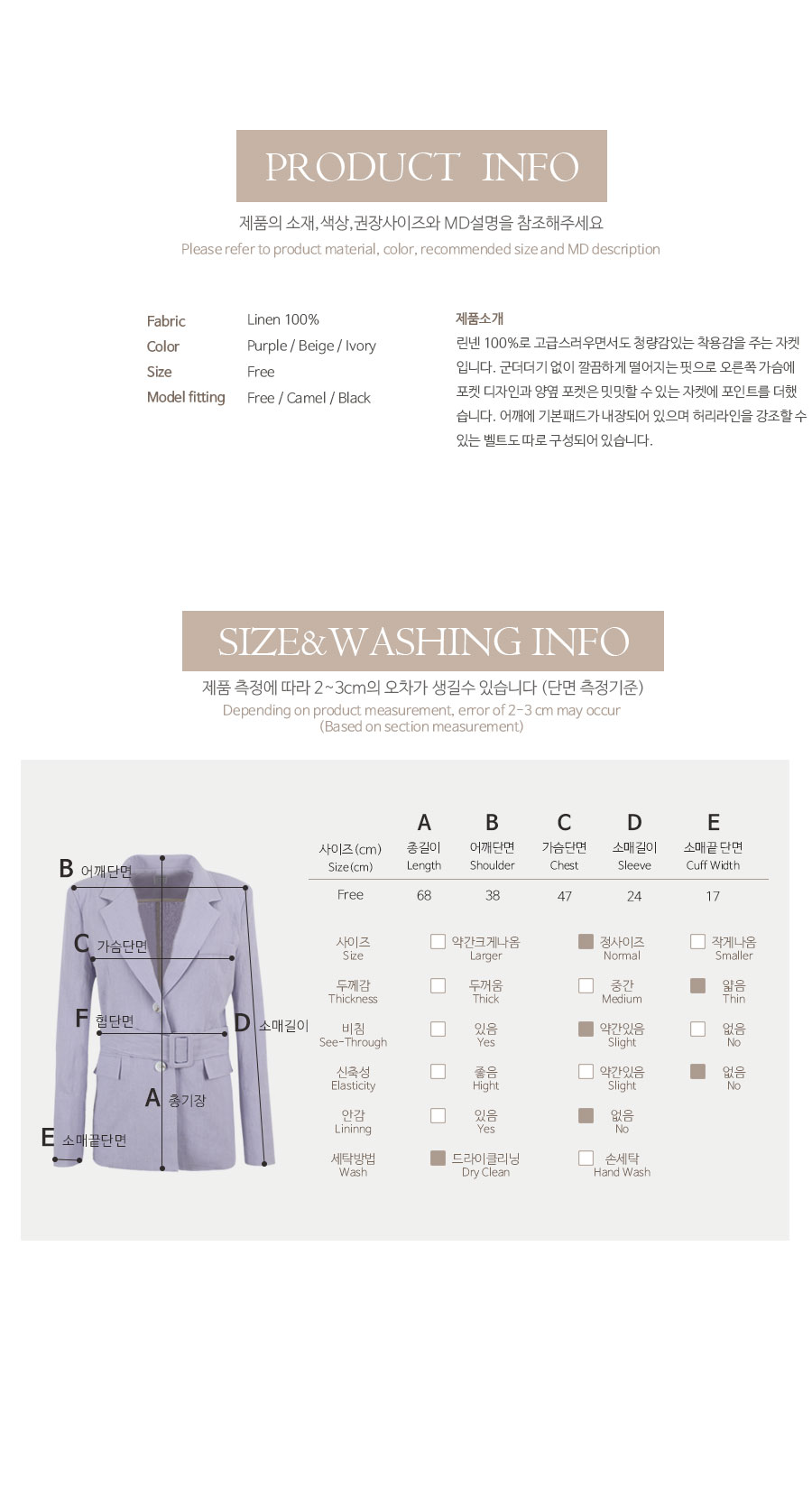 model Size