Description
Details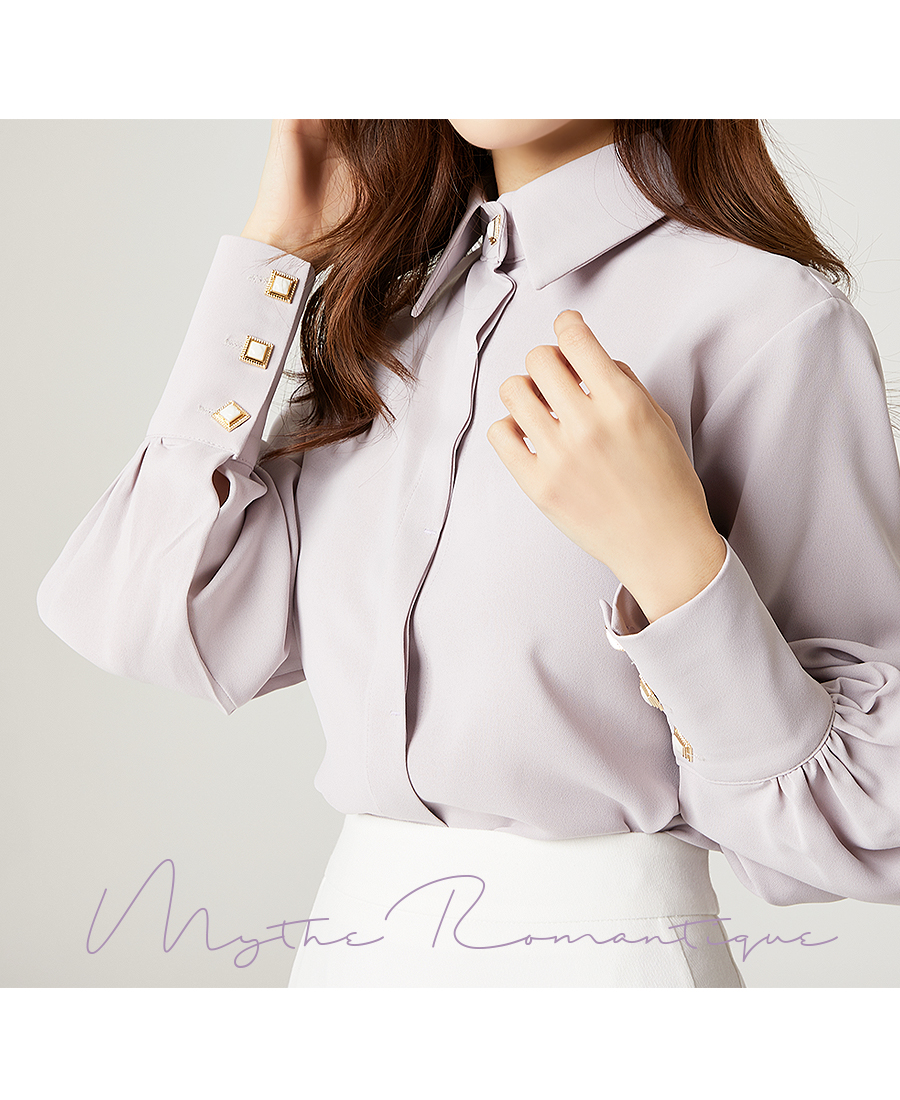 네크중앙과 소매끝부분에 보석티테일이 눈에 띄는 블라우스 입니다.
차르를 떨어지는 소재와 기본핏에 와이드한 소매라인에
포인트가 되는 보석단추 디자인 구성으로 한층 더 여성스럽고 고급스러움을 연출헤준답니다.
보석단추 외 다른 단추부분은 라인을 덧대여 착용시 단추가 보이지 않아 더욱 깔끔하게 연출되는 블라우스 입니다.
깔끔한 디자인으로 단독 혹은 이너로 활용하기 좋으며 무난한 아이보리 컬러와 여성스런 퍼플 컬러로 준비되어 있습니다.

*
This stylish blouse has unique buttons of white with gold rims that looks like vintage embellishments at the collar and sleeves.
Its flowy material and basic fit with wide sleeves create a comfortable yet luxurious look. A neat design that can be worn with an innerwear.
Available in lovely Ivory and Purple shades.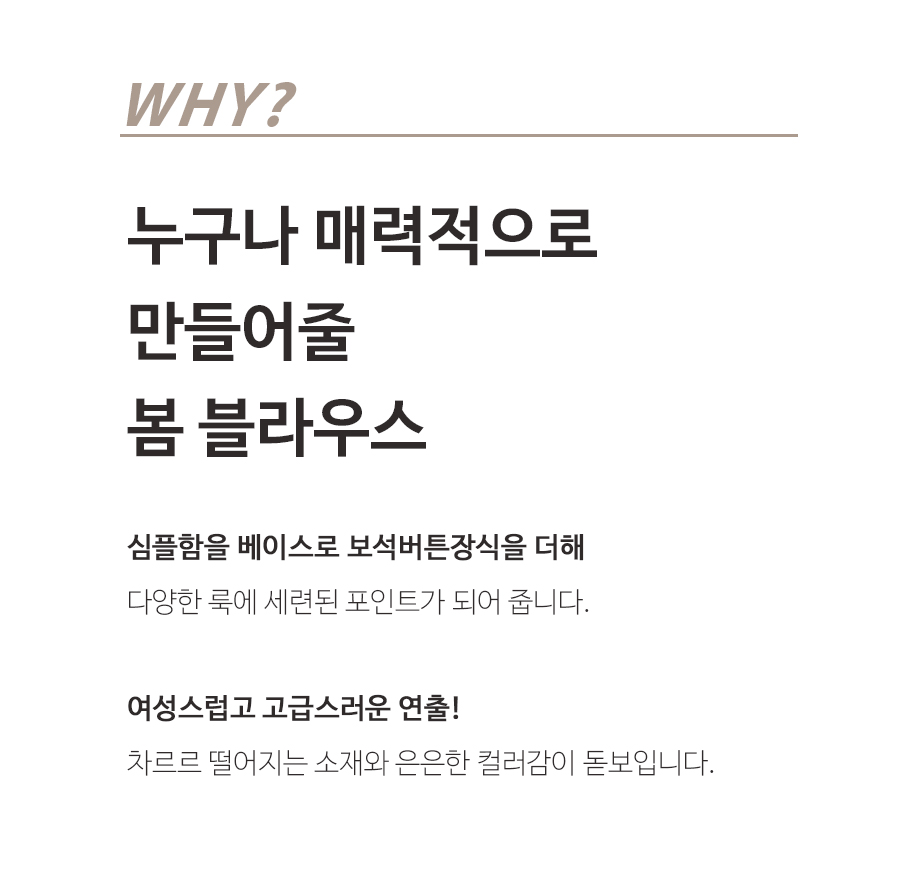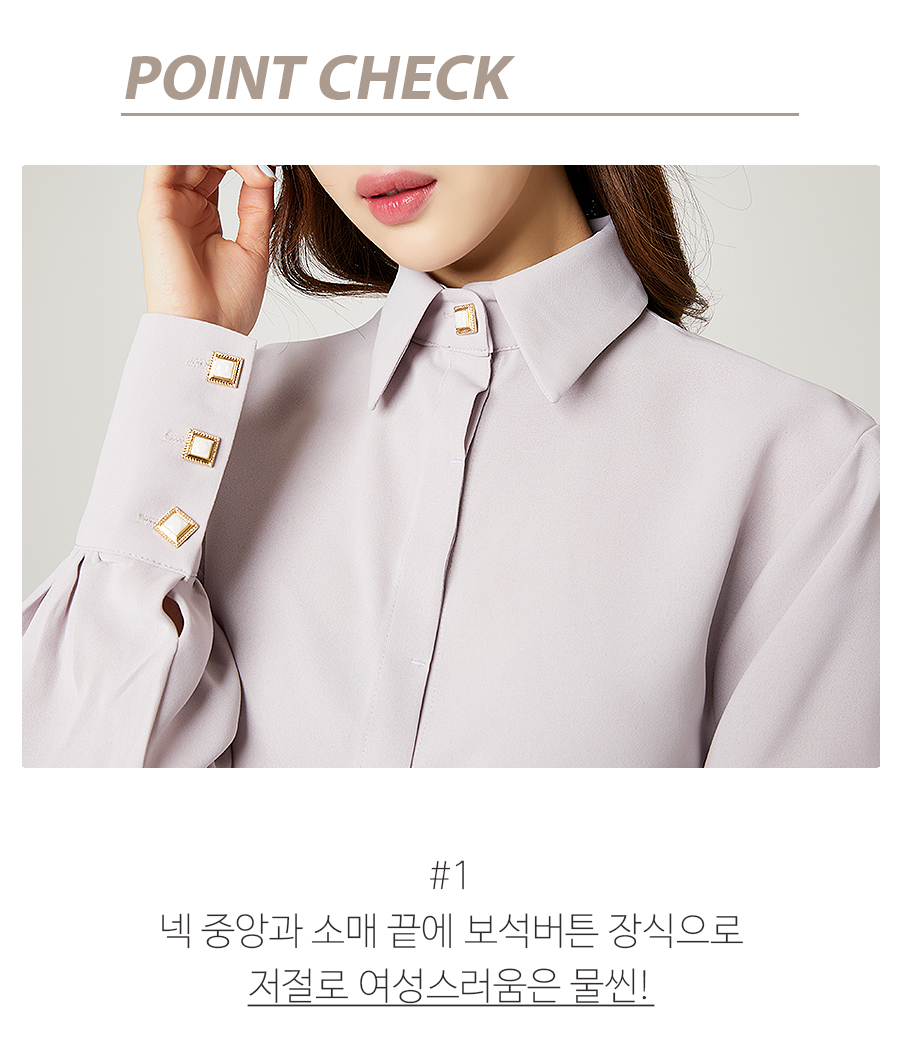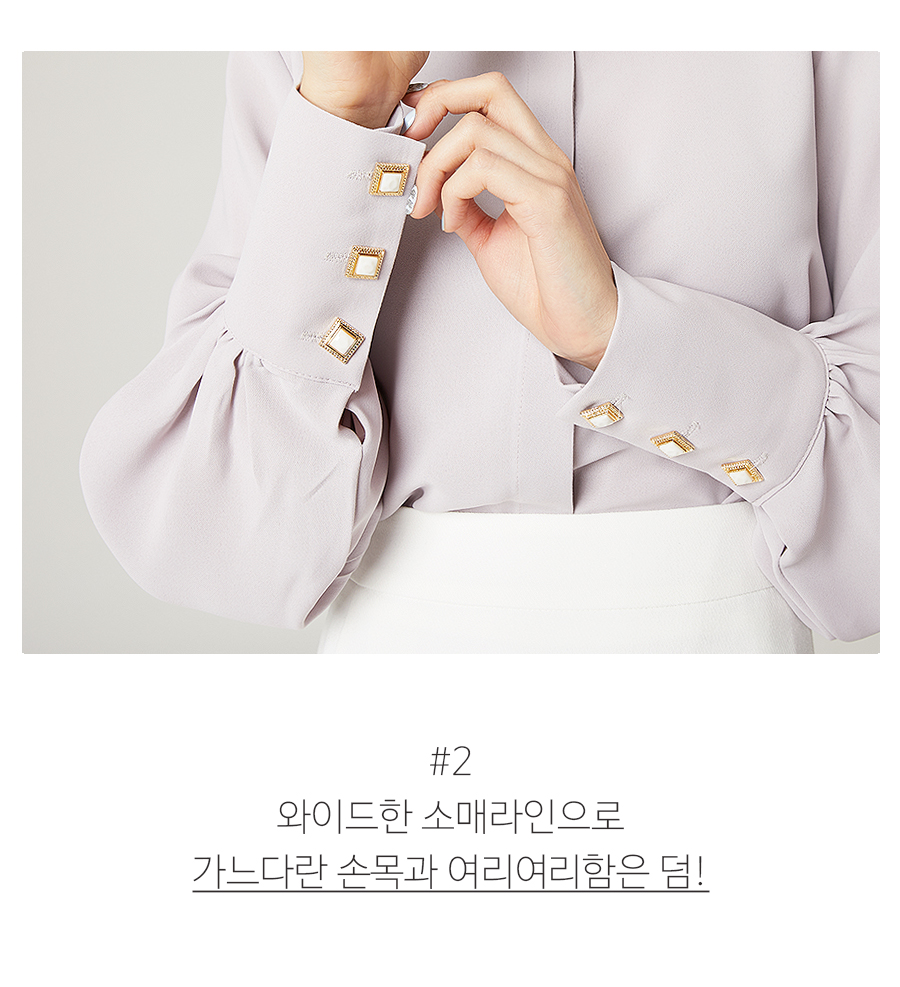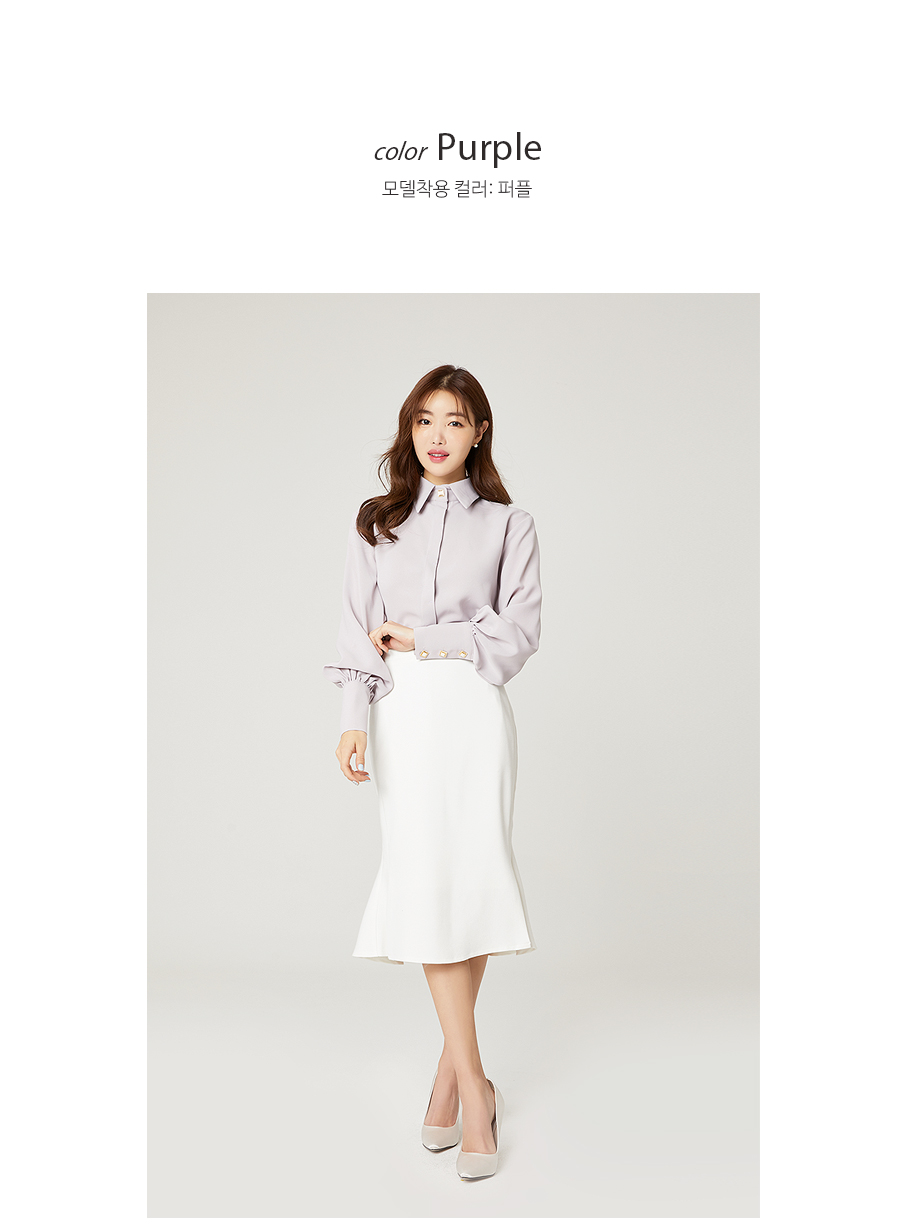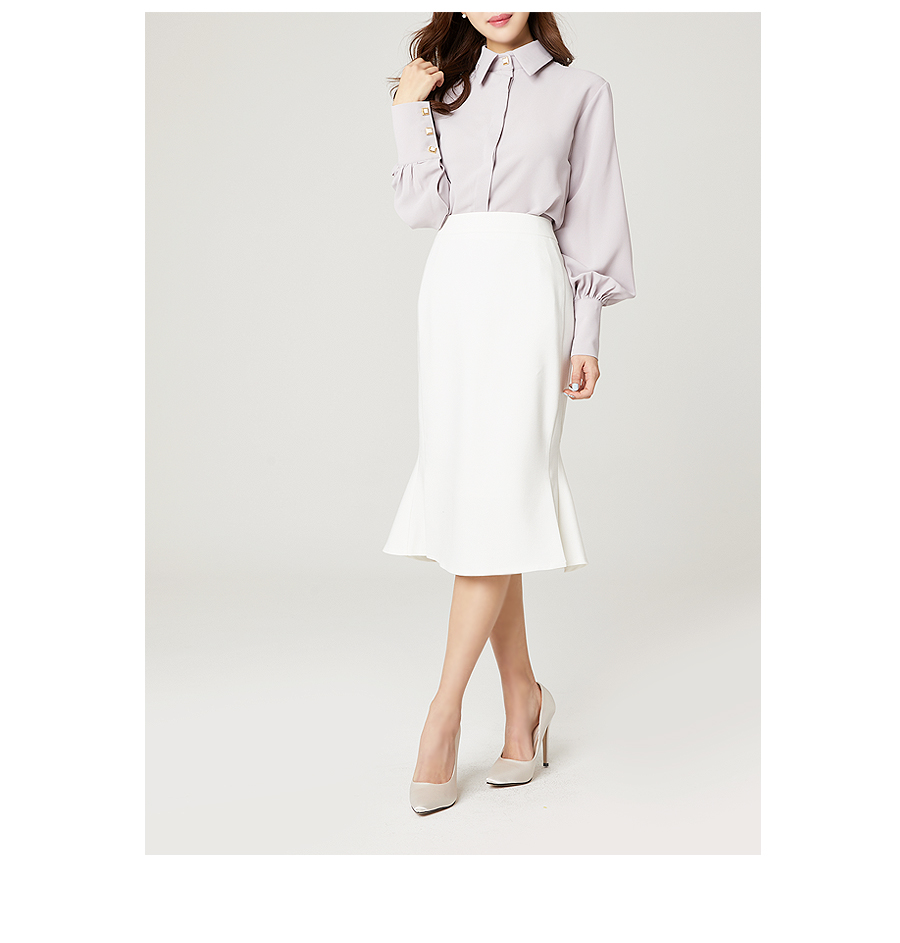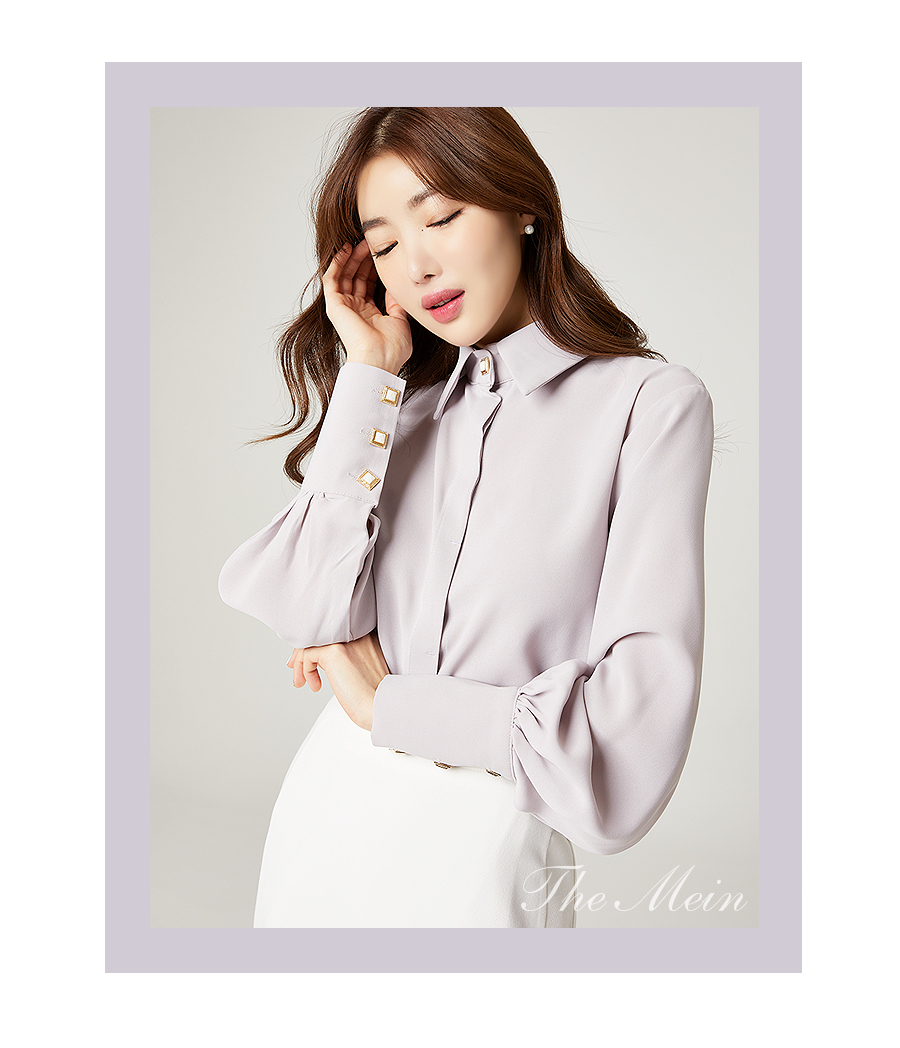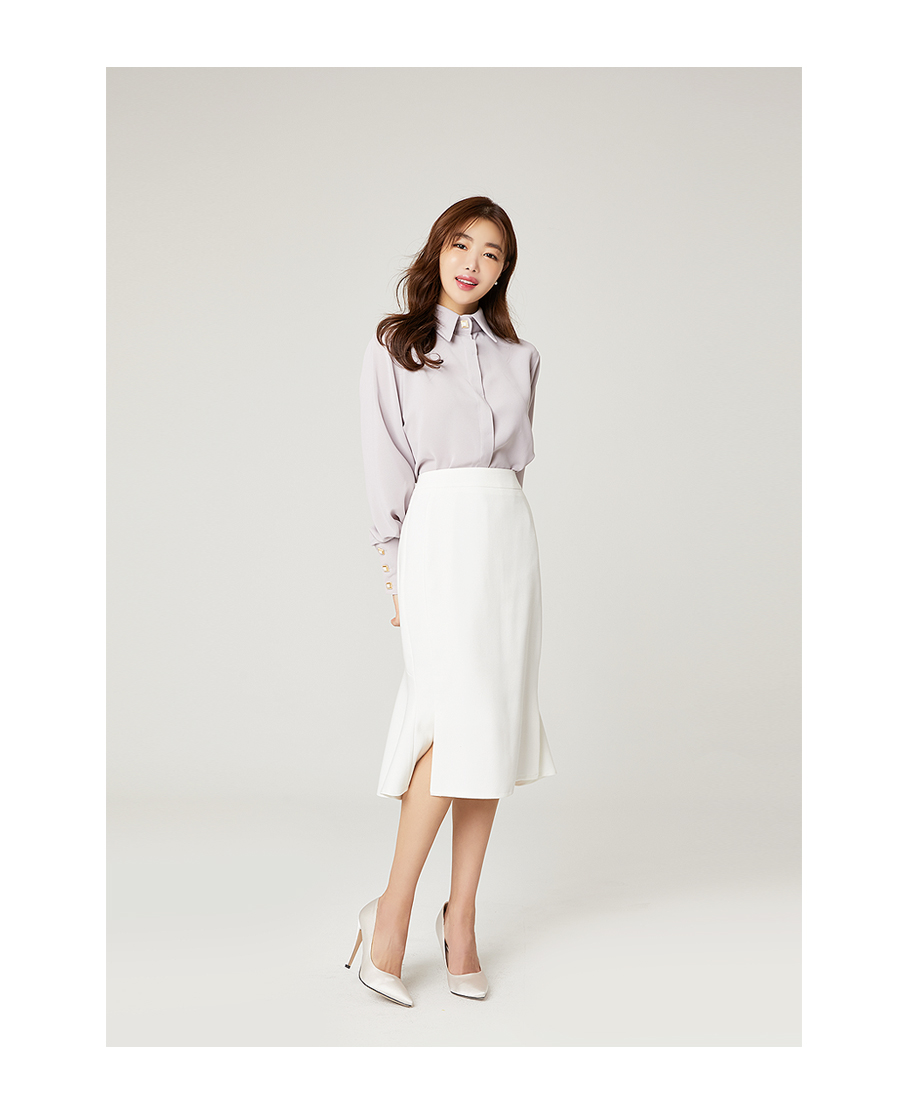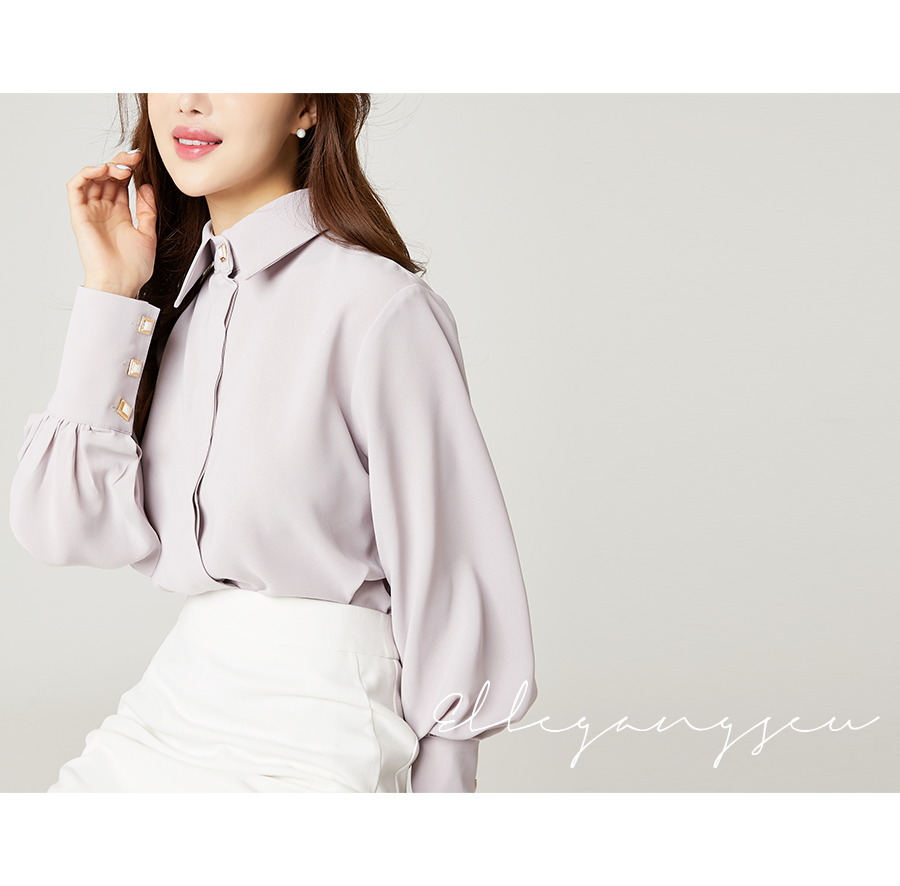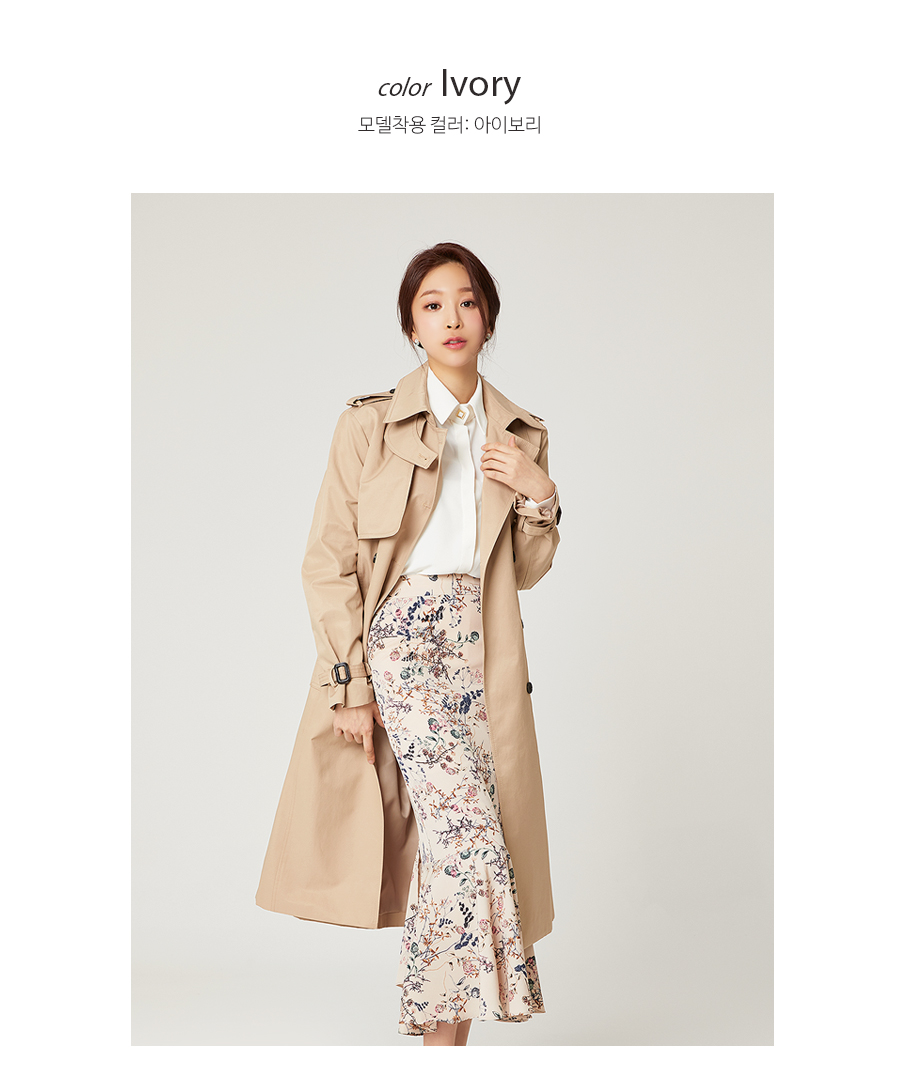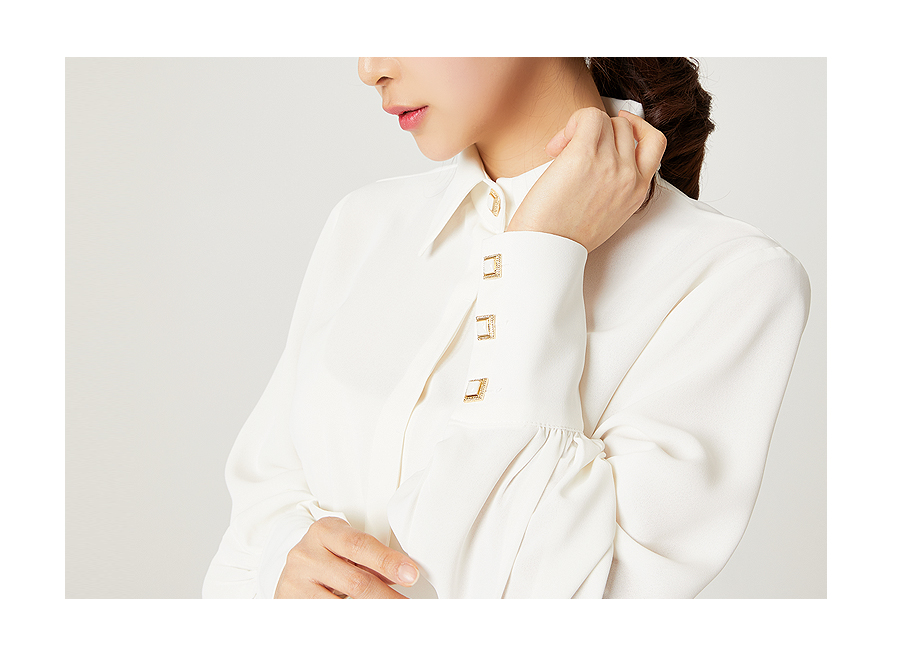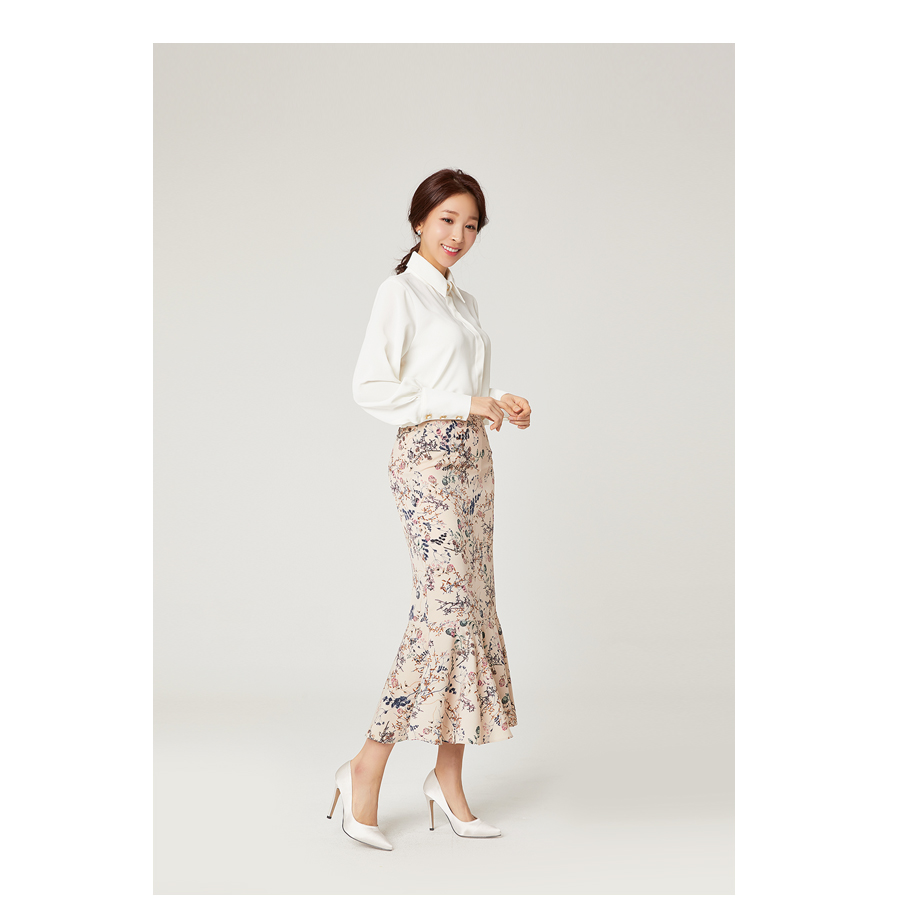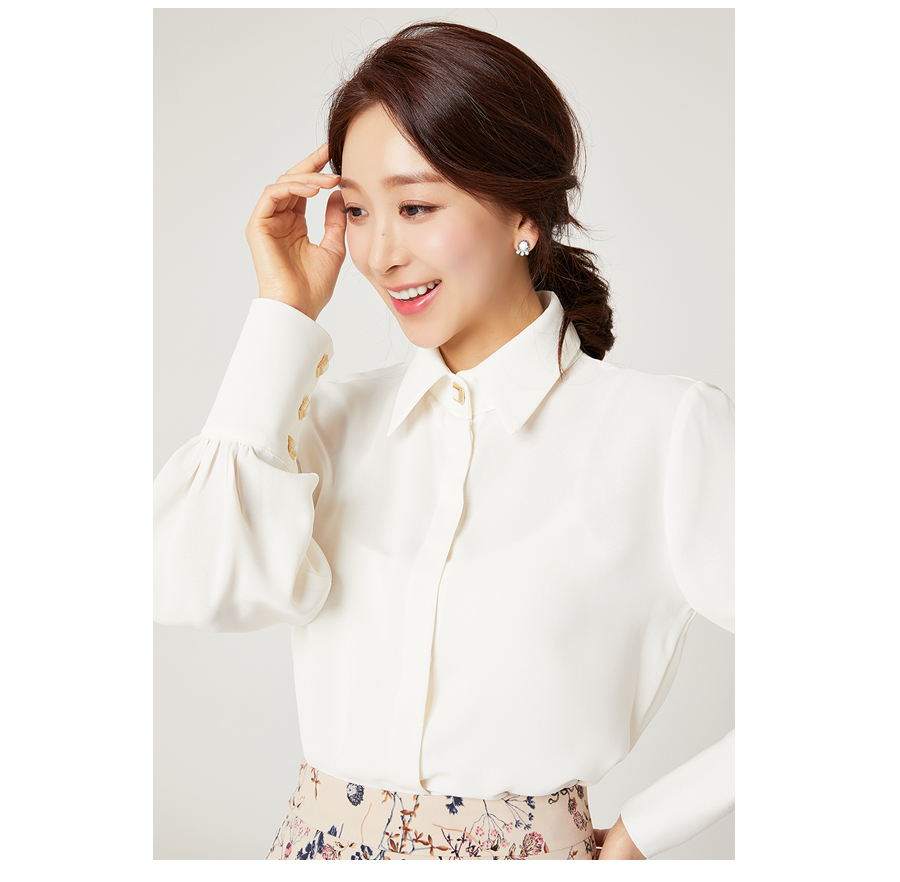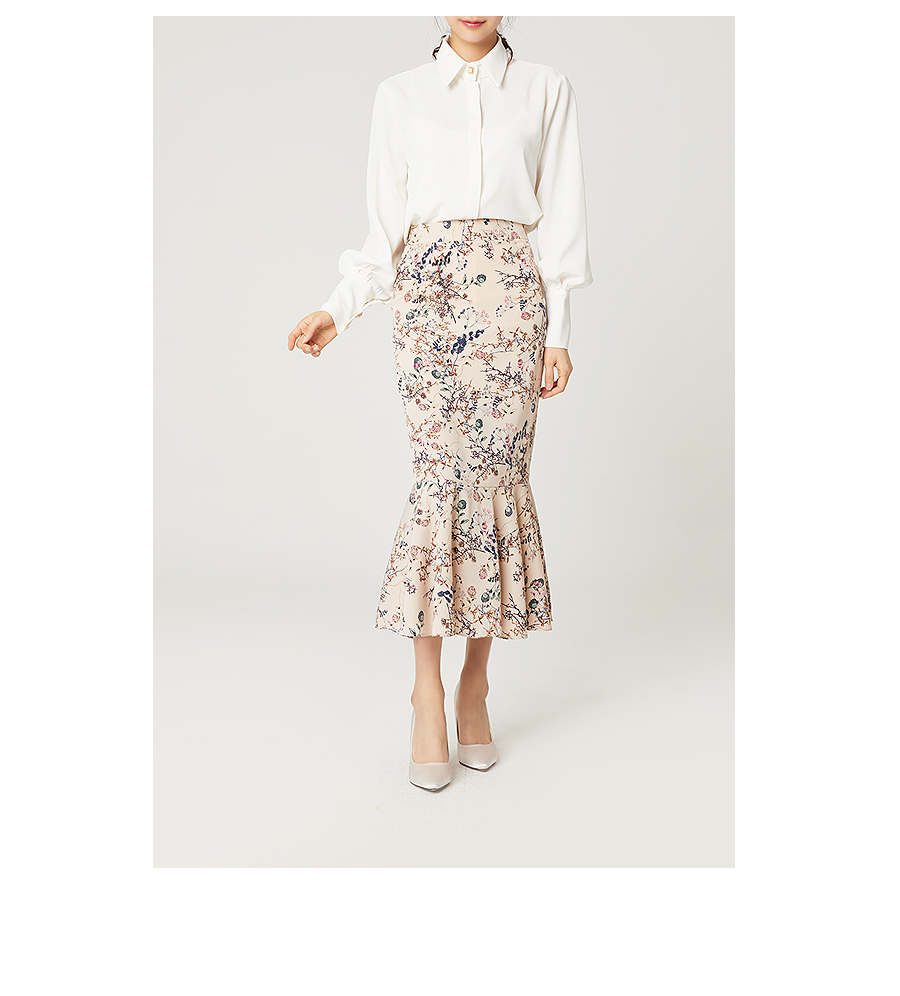 Detailed Info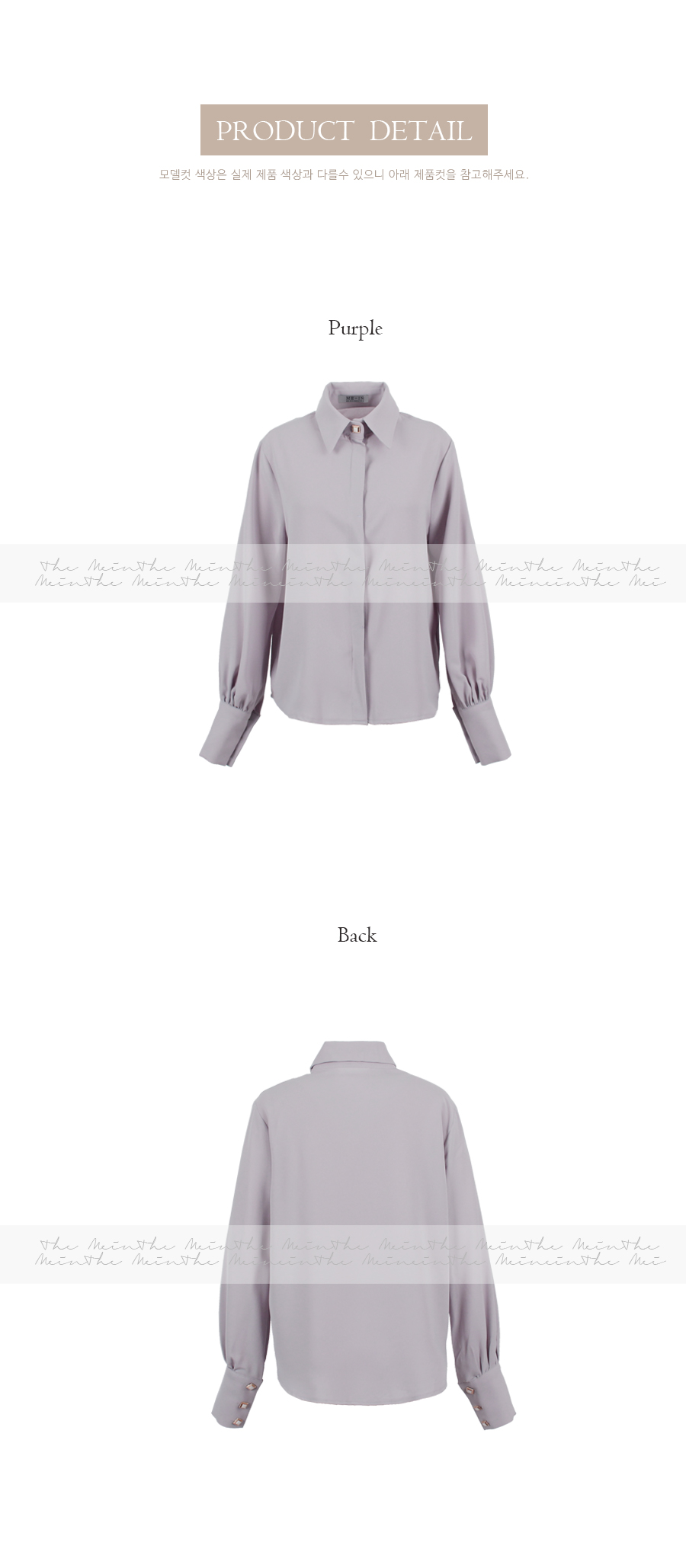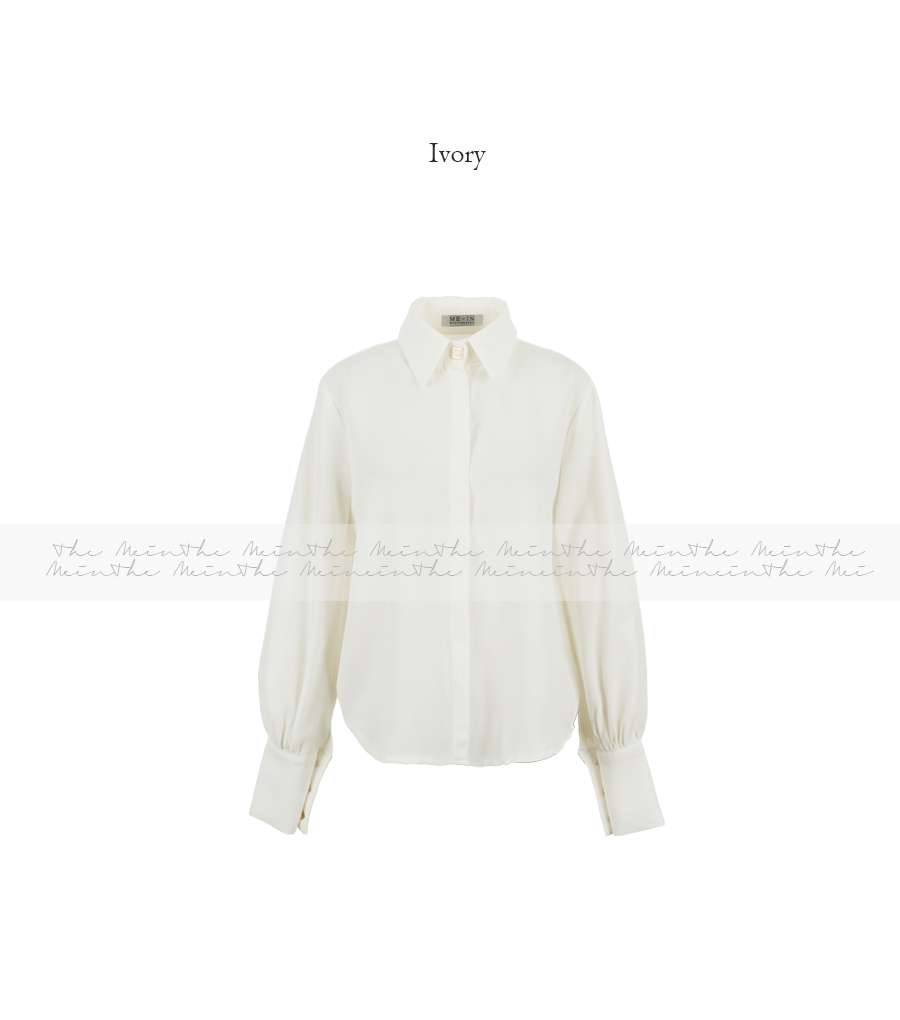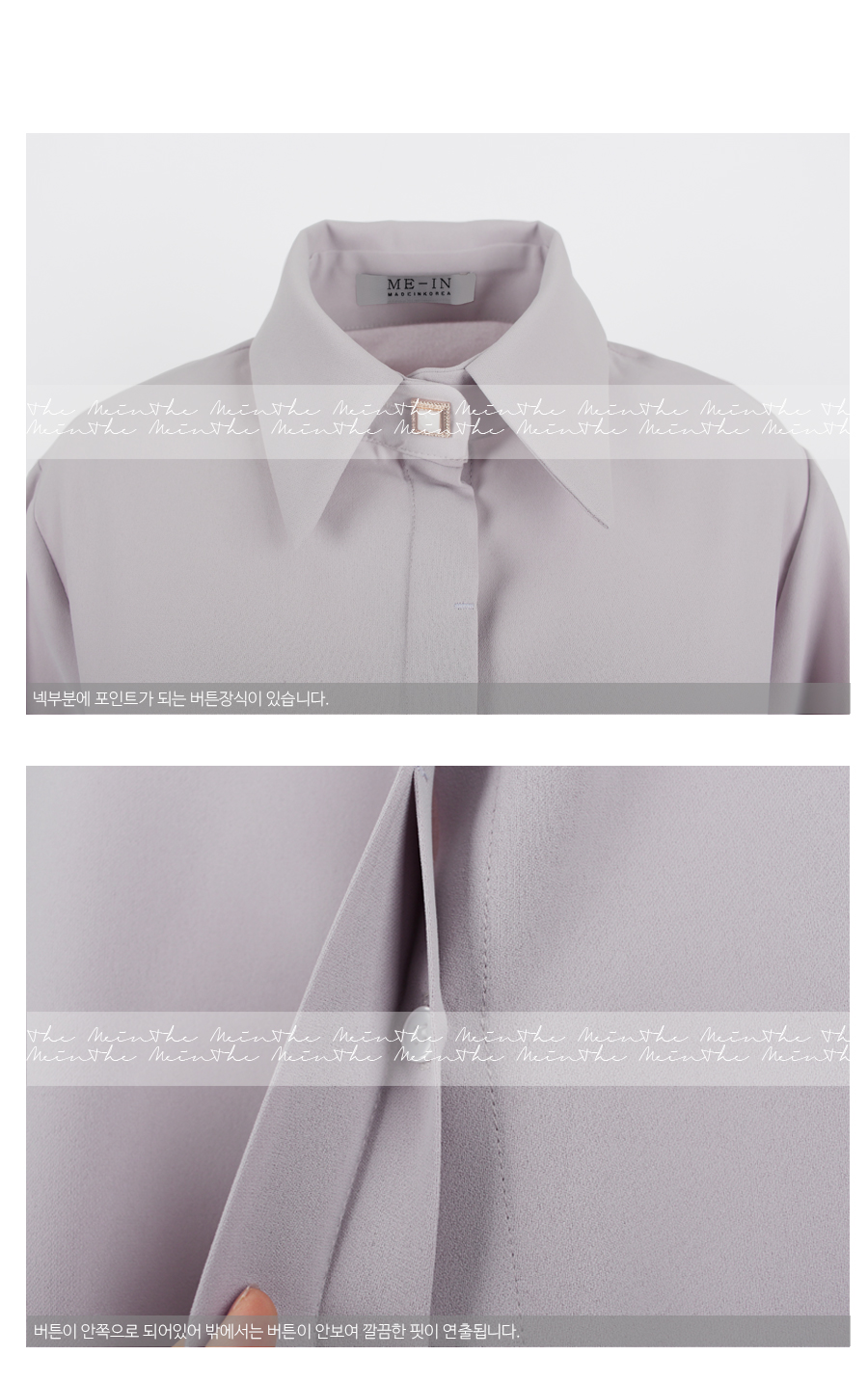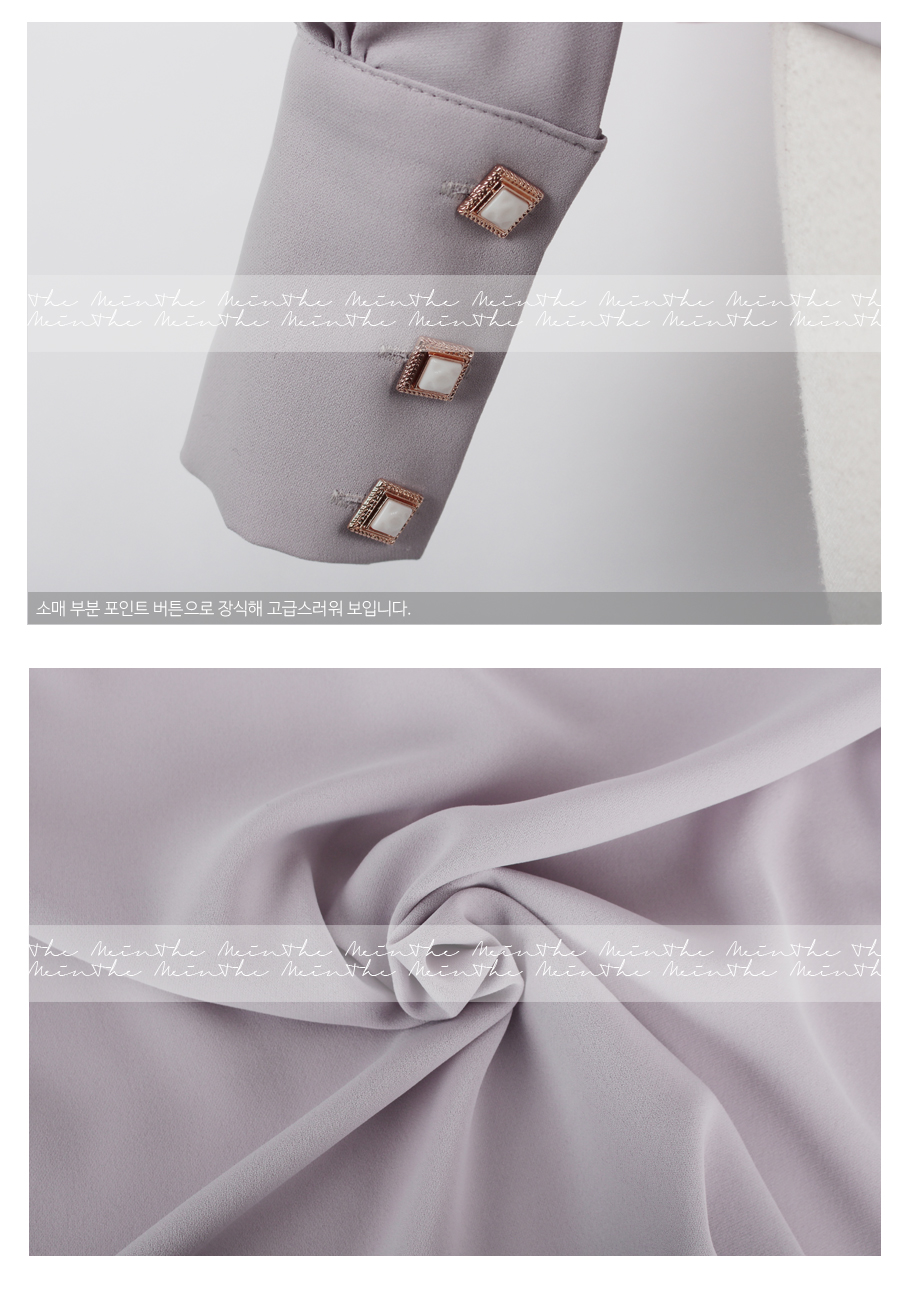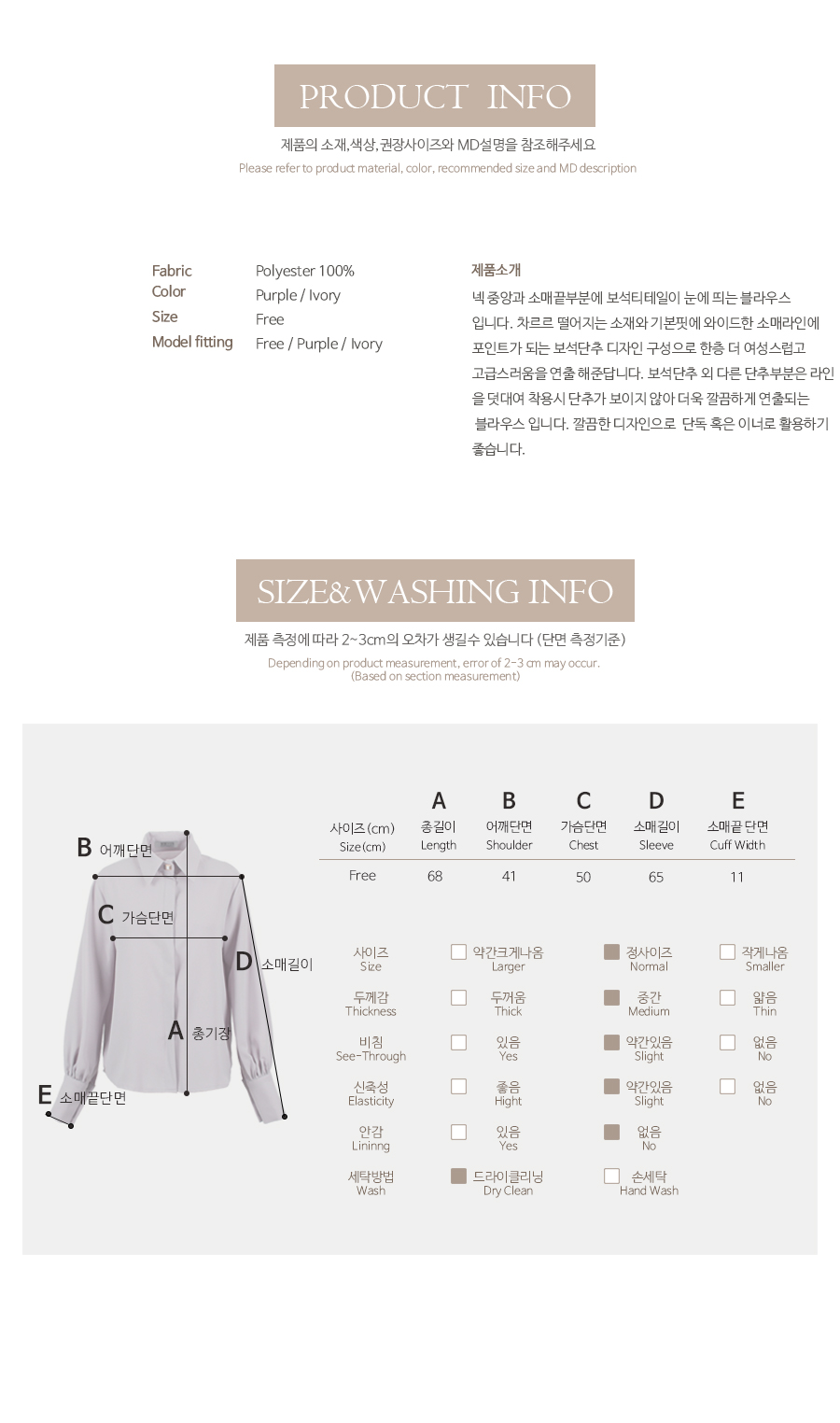 model Size