Description
Details
The harmony of the cool linen material and vibrant patterns create a stylish robe-pants set.
Its loose fit creates a natural mood that makes the perfect vacation look!
Ribbon tie allows for personal styling between a slim look or loose casual fit.
Made of 100% linen, this set is lightweight and cooling to wear.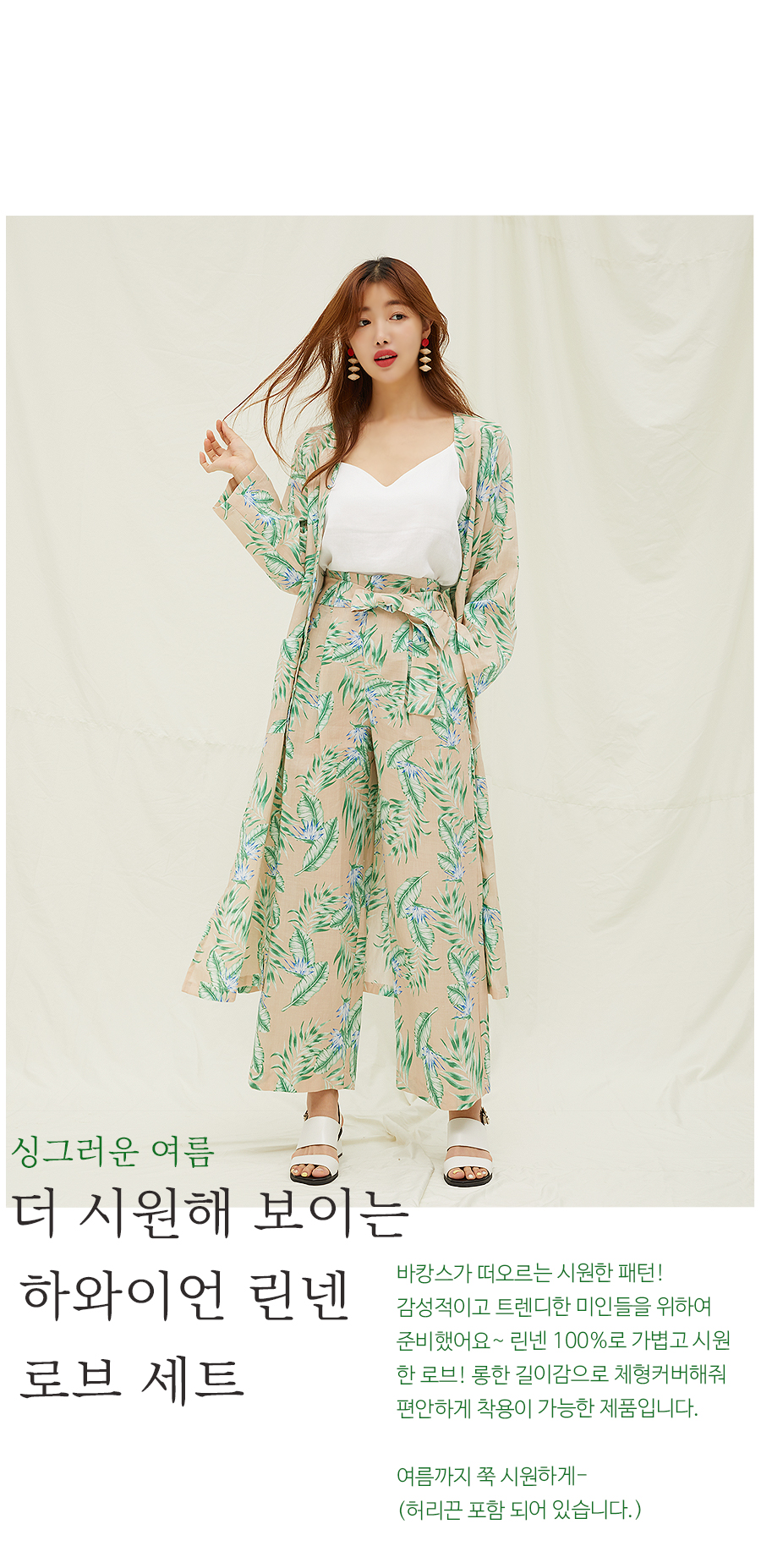 Fresh Summer – the Hawaii Linen Robe Set makes the summer look even cooler.

Cool patterns that remind you of vacation, this set was prepared for the trend-setter.
Made of 100% linen, it is lightweight and cooling robe!
Its maxi length offers good coverage while providing comfort when worn.
Perfect piece to wear to stay cool.
(comes with a ribbon tie for personal styling).
The open-style robe is designed with a natural neckline.
Side pockets available for increased practicality.
Pintuck folds on the pants create a loose and comfy fit.
Elastic waistband allows for comfortable fitting, suits Korean sizes 55~77.
High side slit of the robe creates a casual and comfortable look.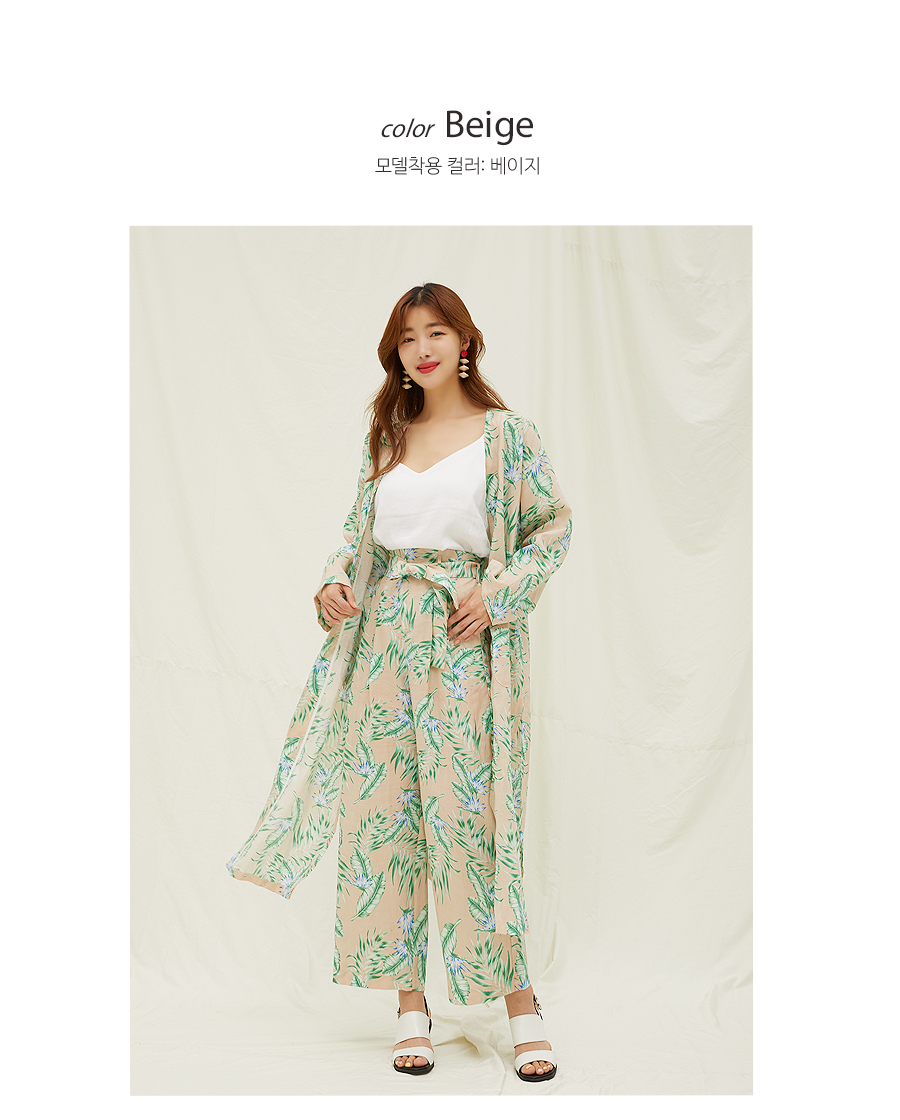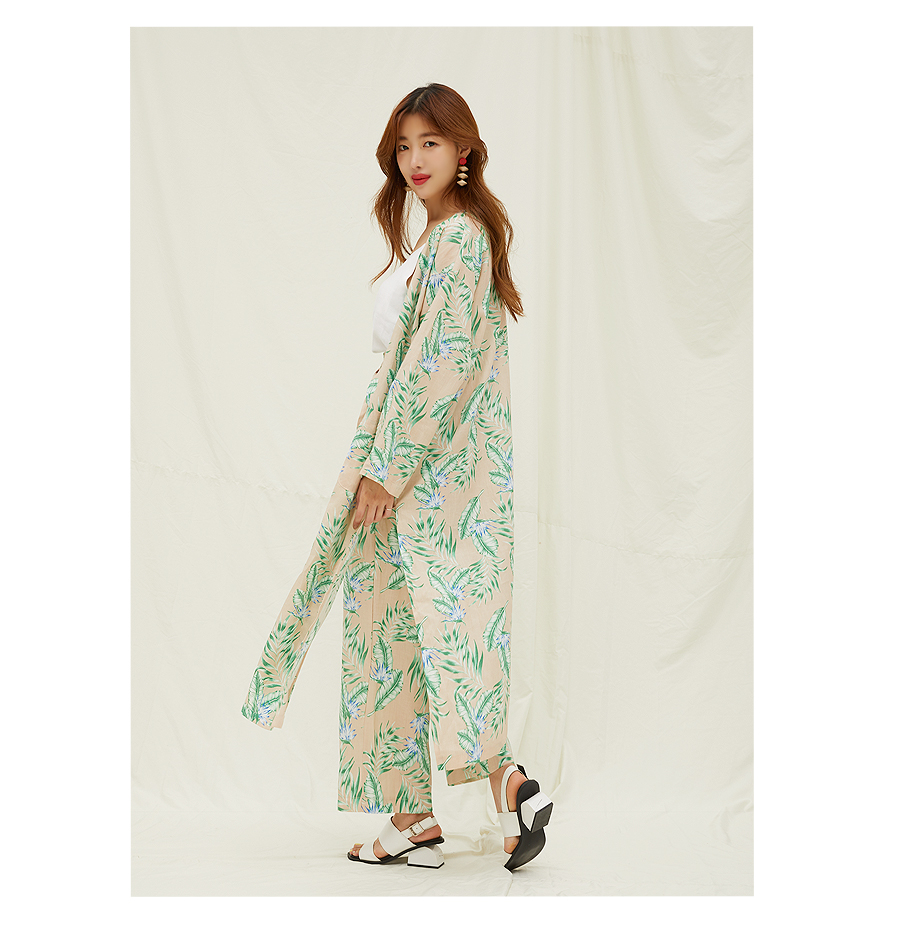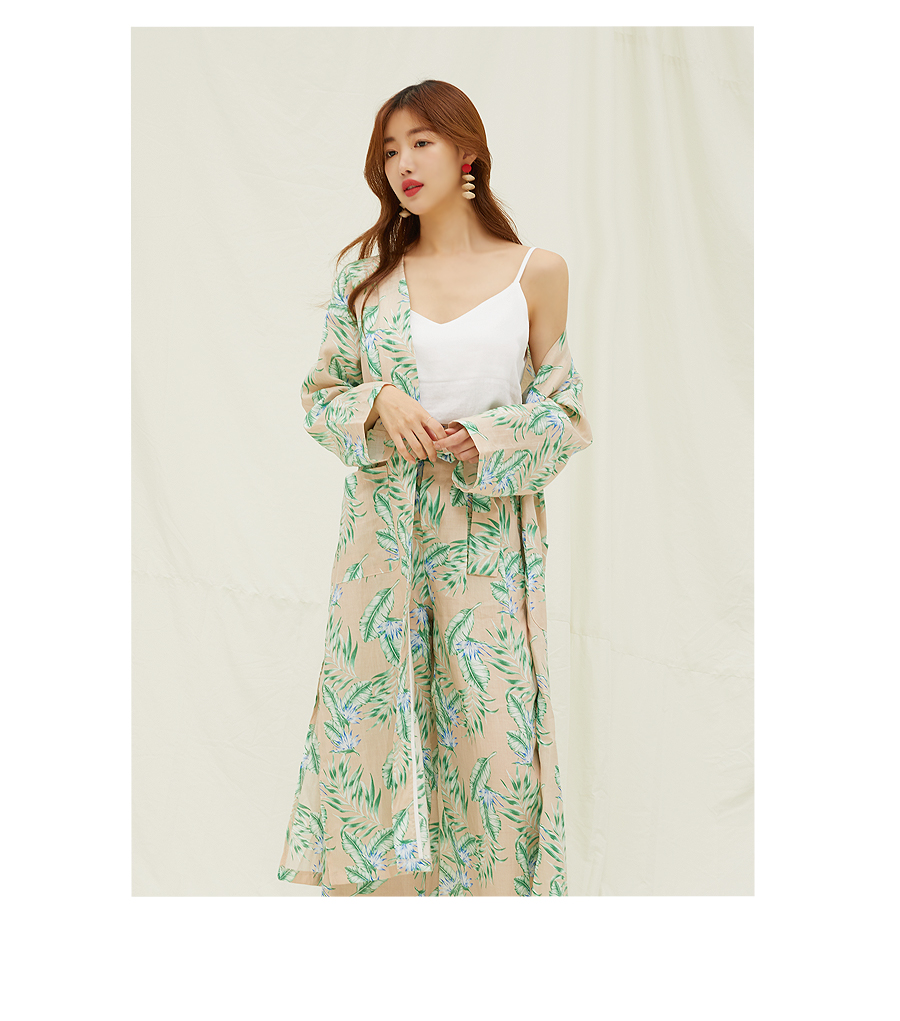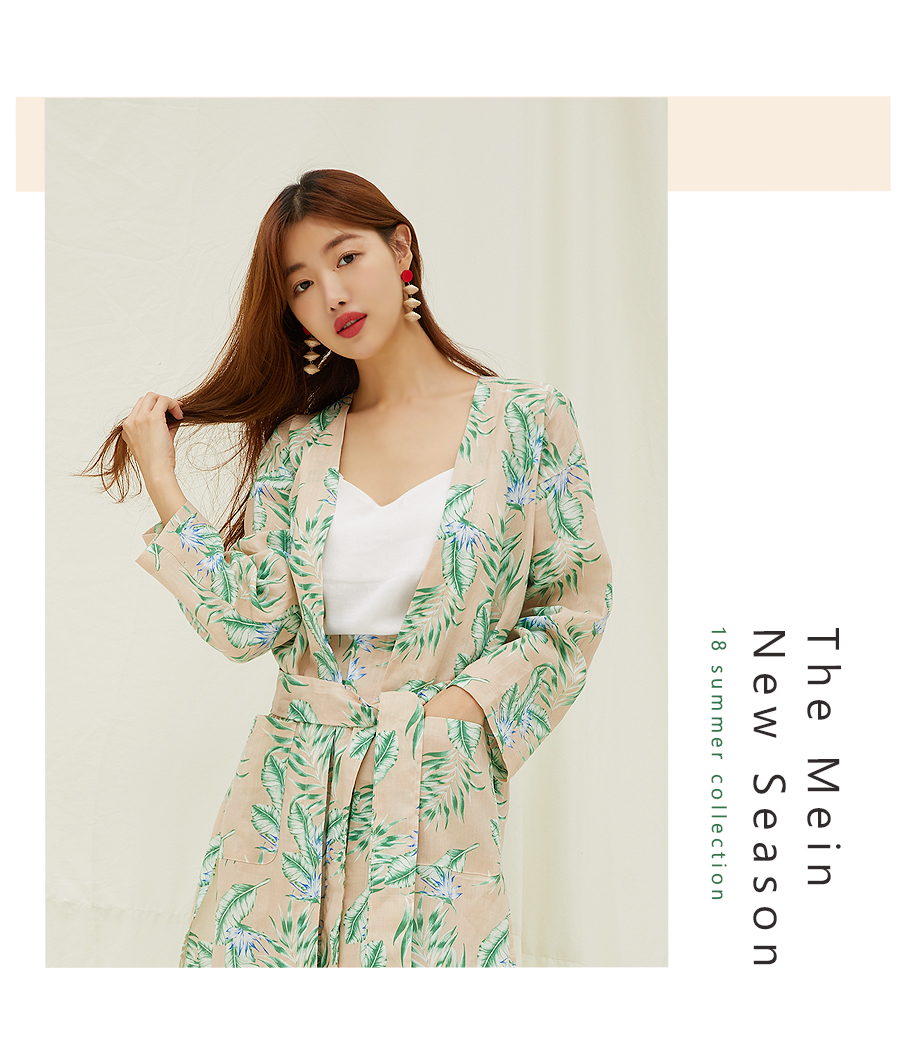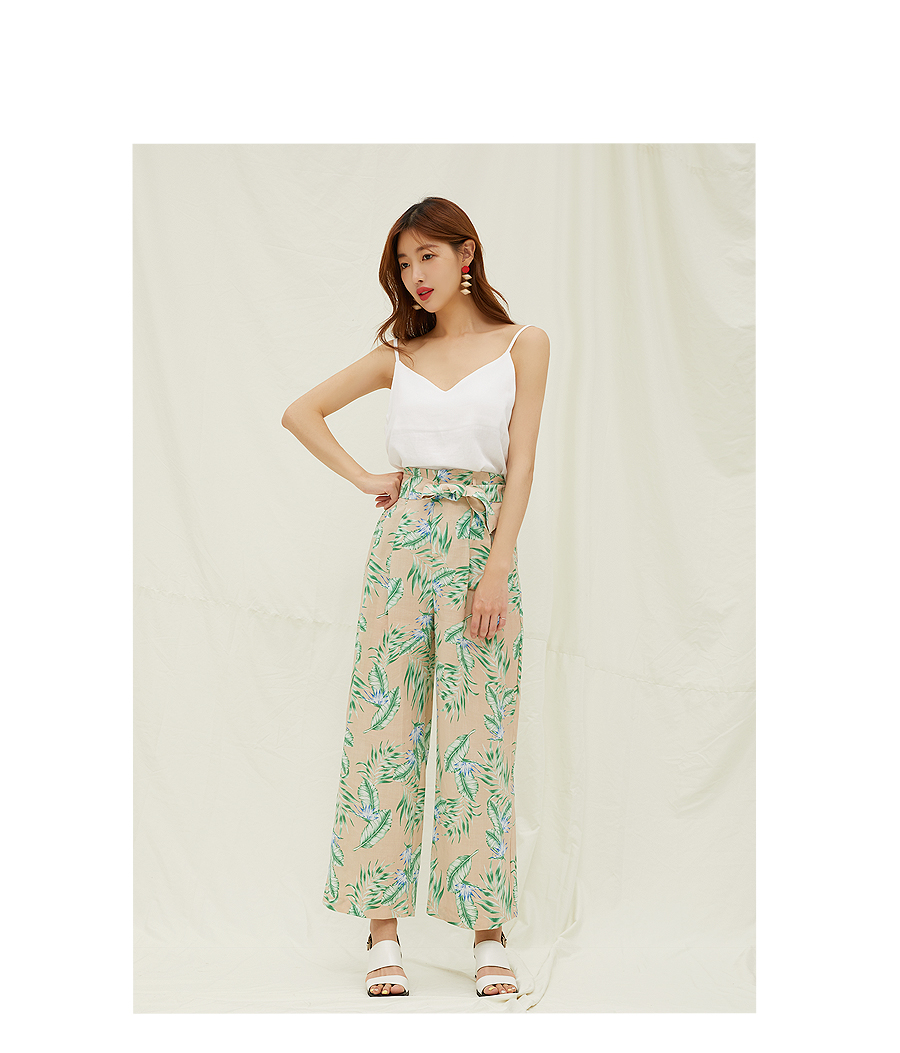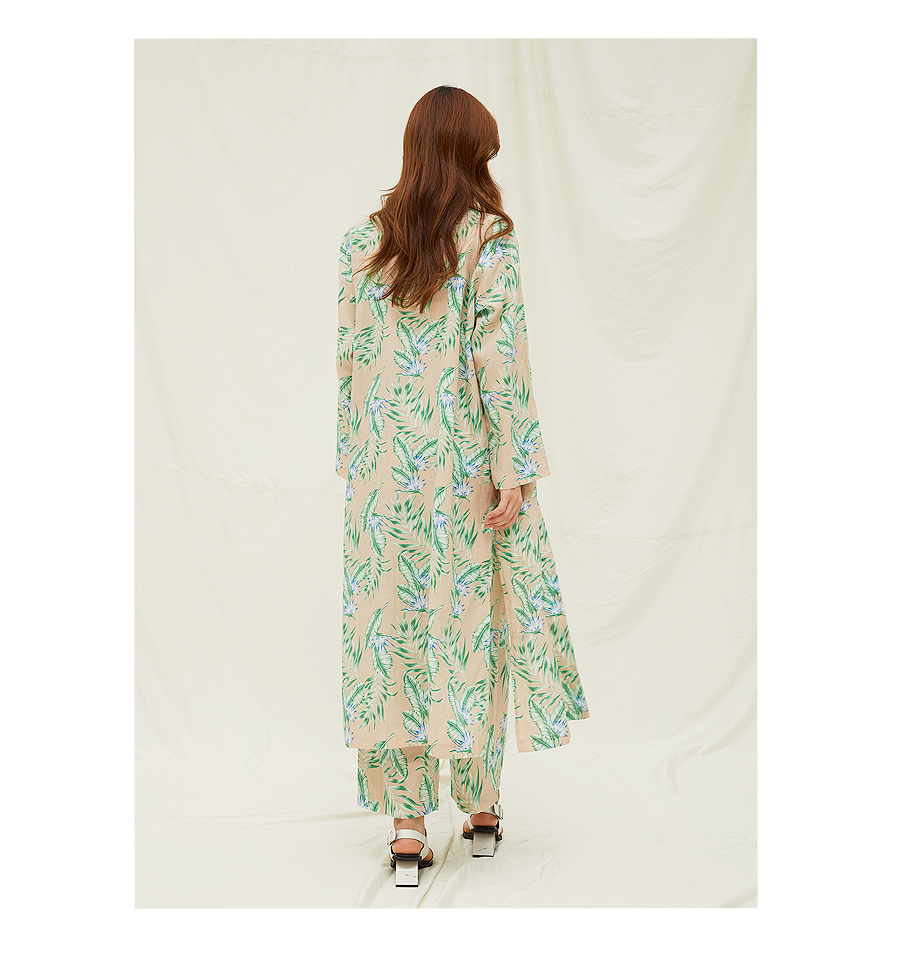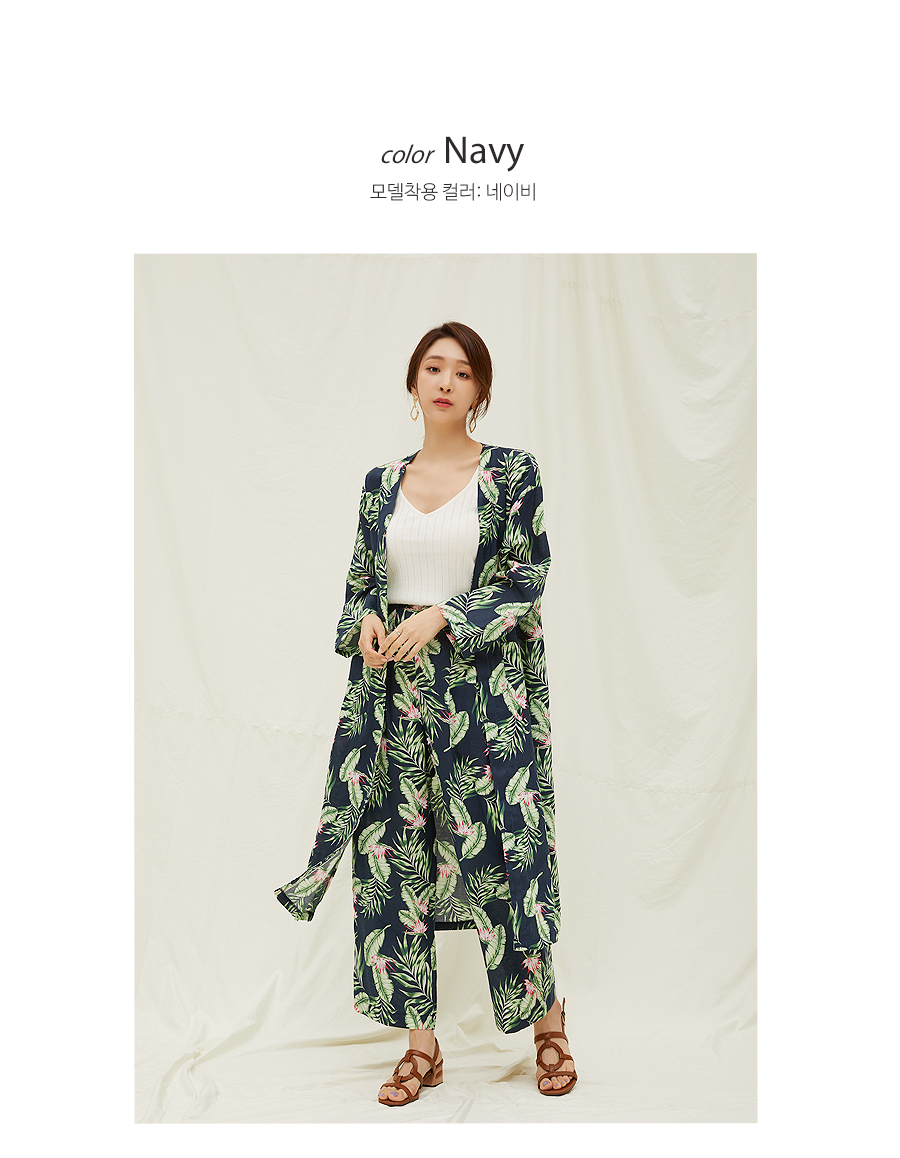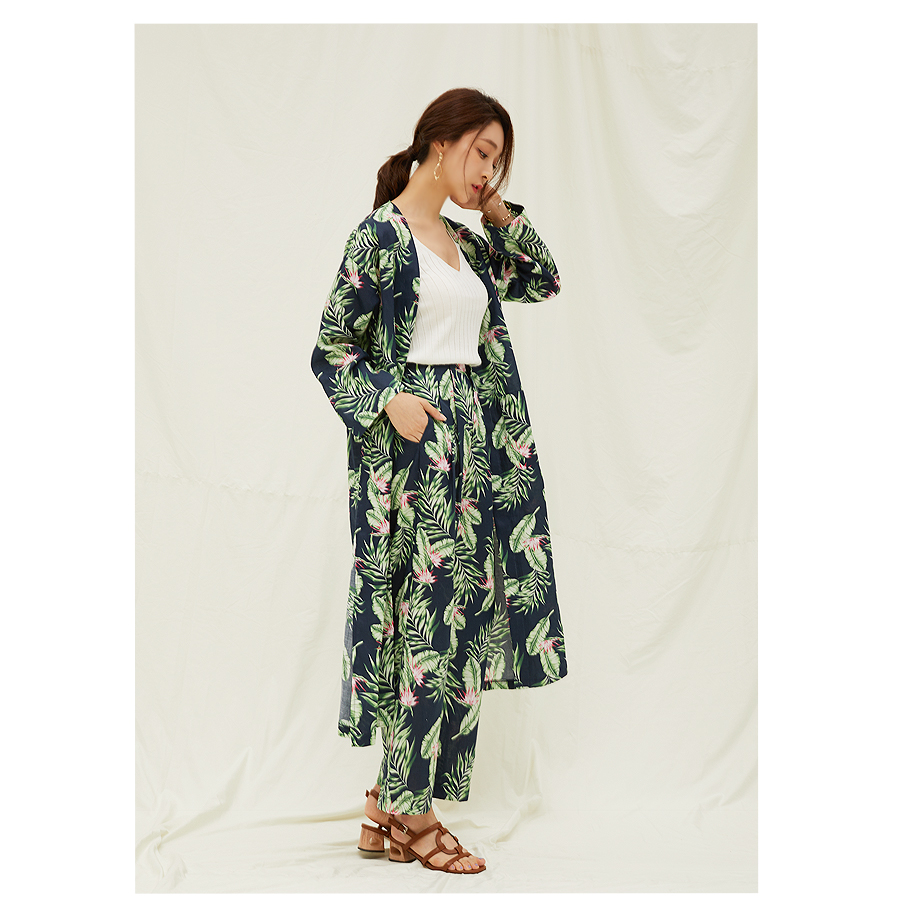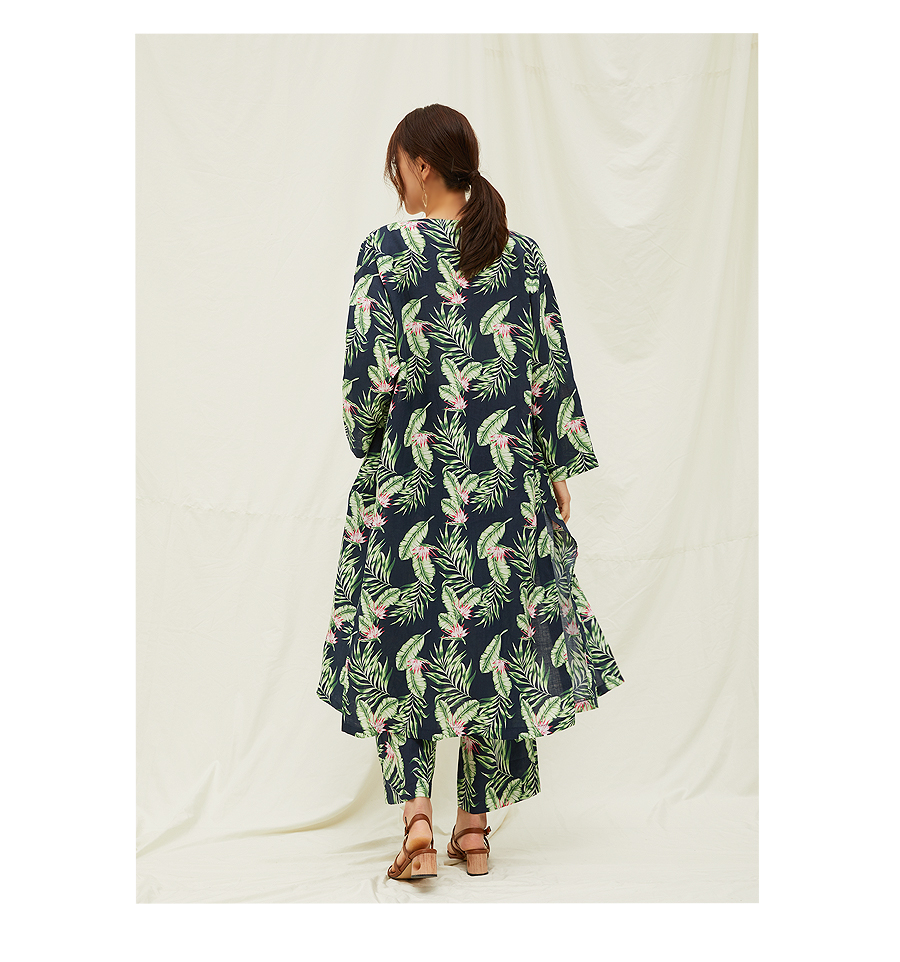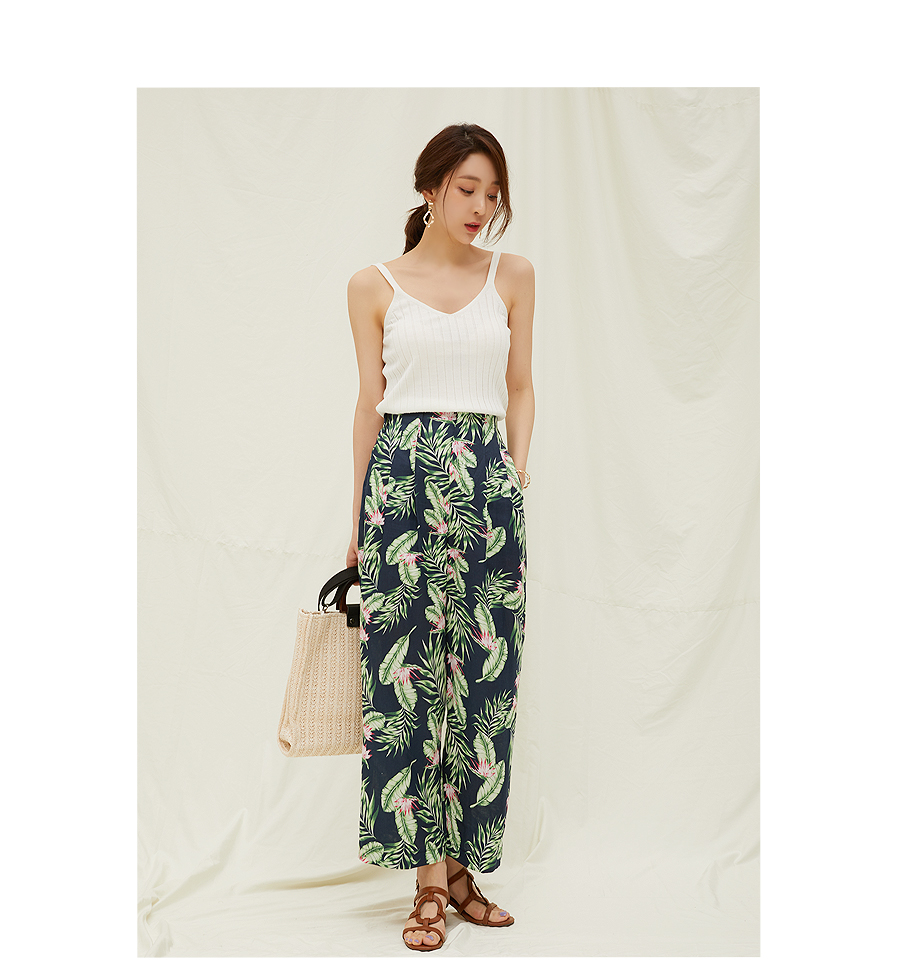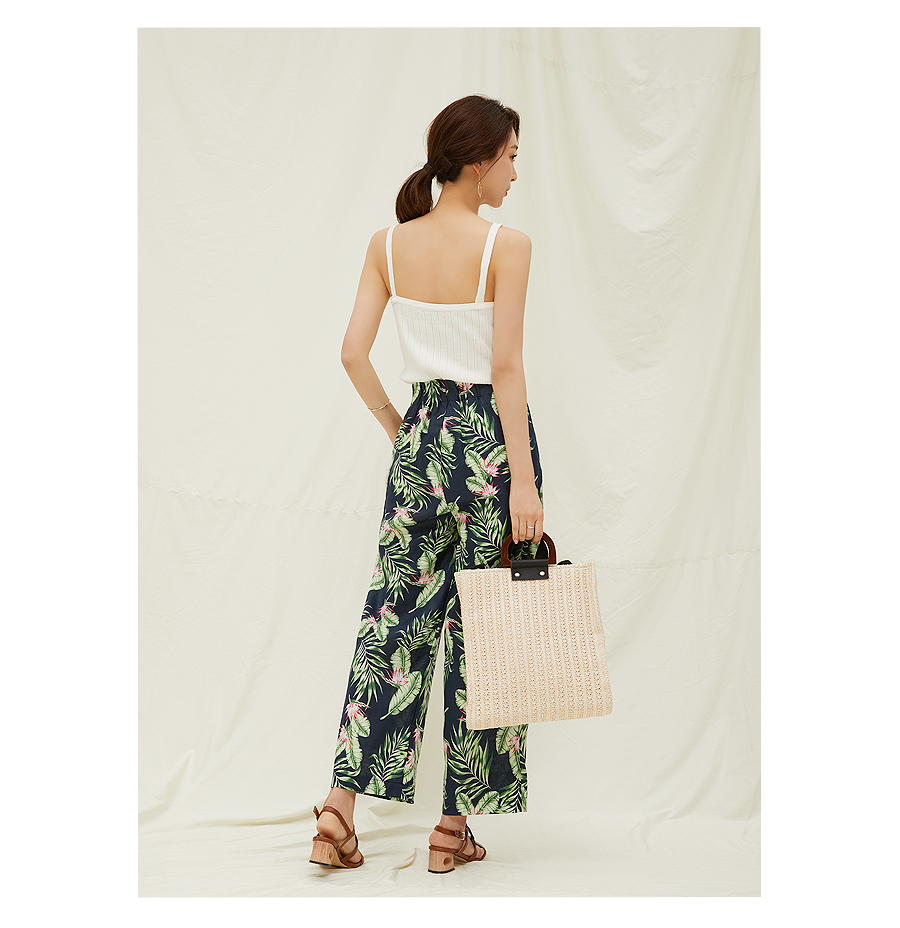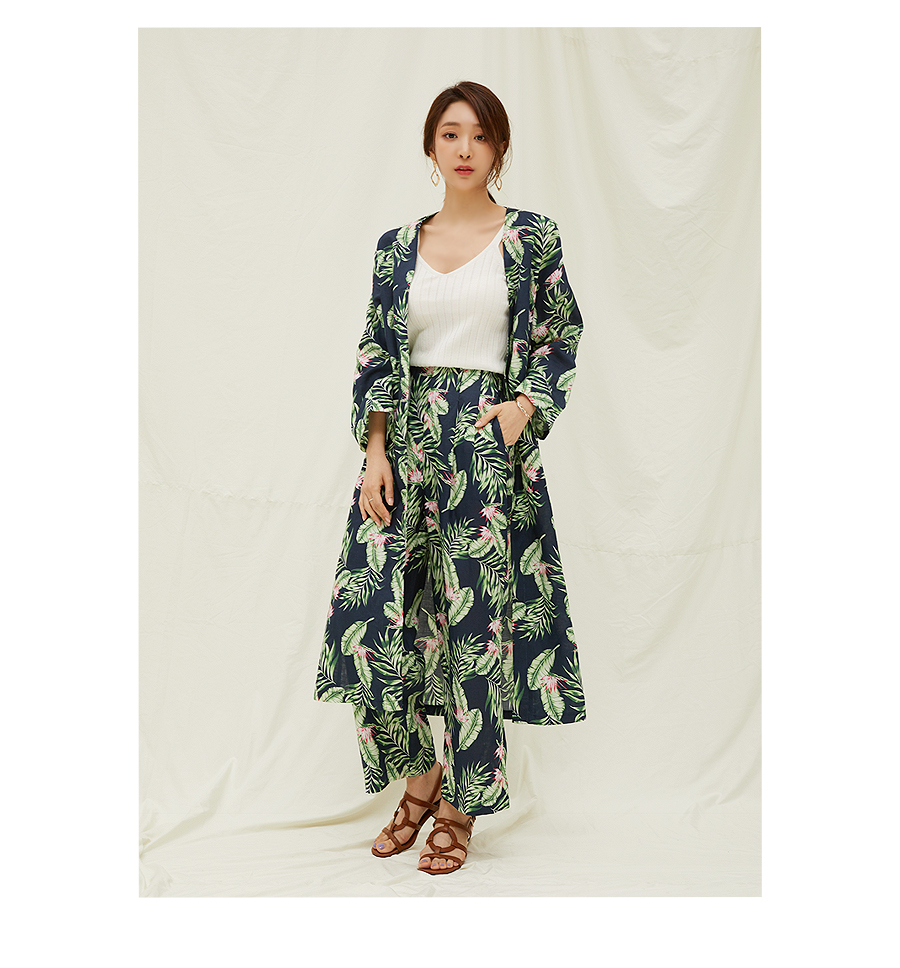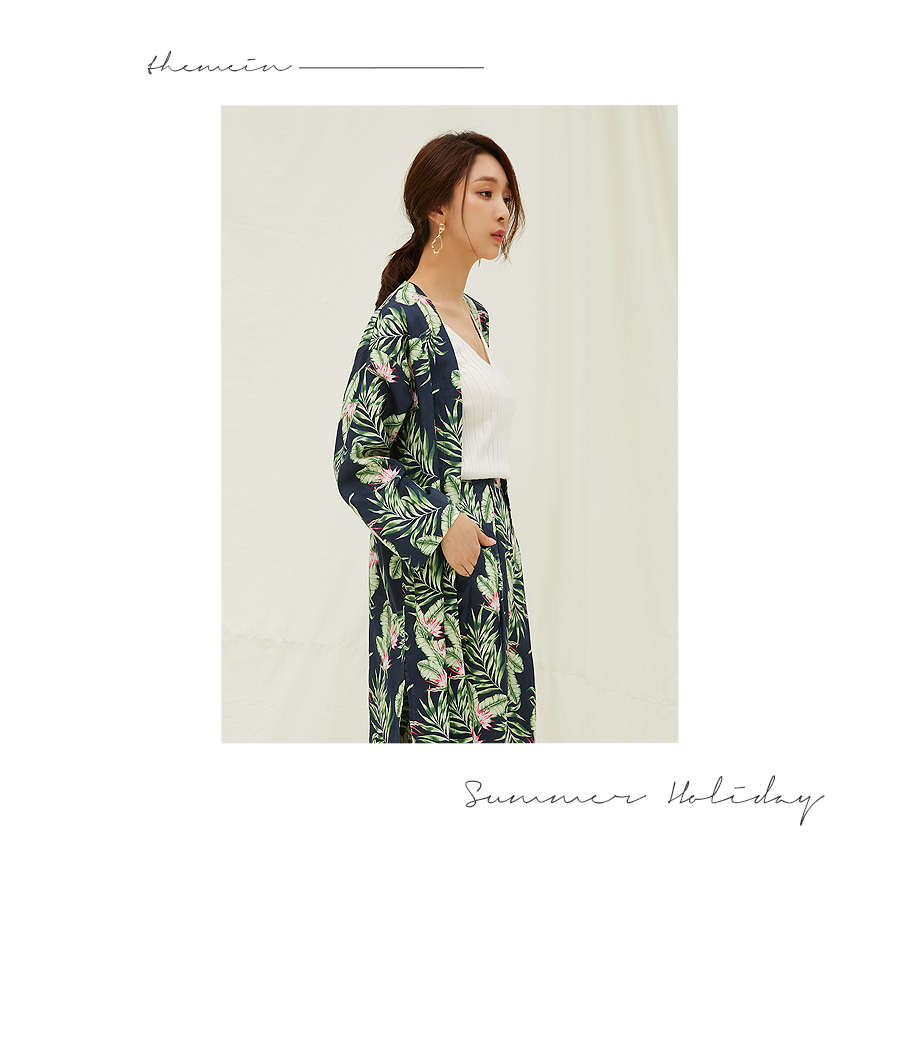 Detailed Info

Ribbon tie of the robe helps to accentuate the waistline and give more structure to the overall look.
Side slits allow for easier movement.
Pants can be styled with the ribbon tie to give a focal point to the overall look.
Waist band designed for comfortable wear.
Functional side pockets without obstructing the natural fit of the pants.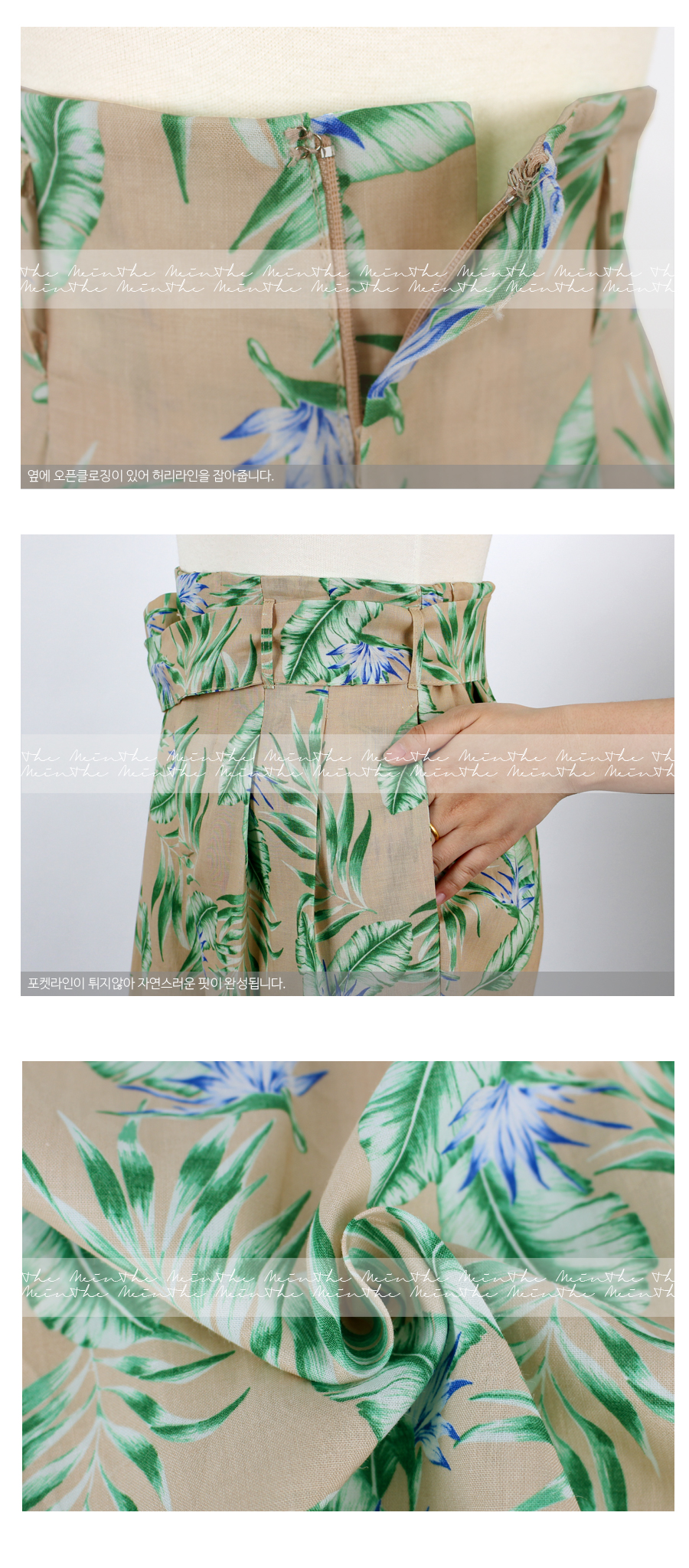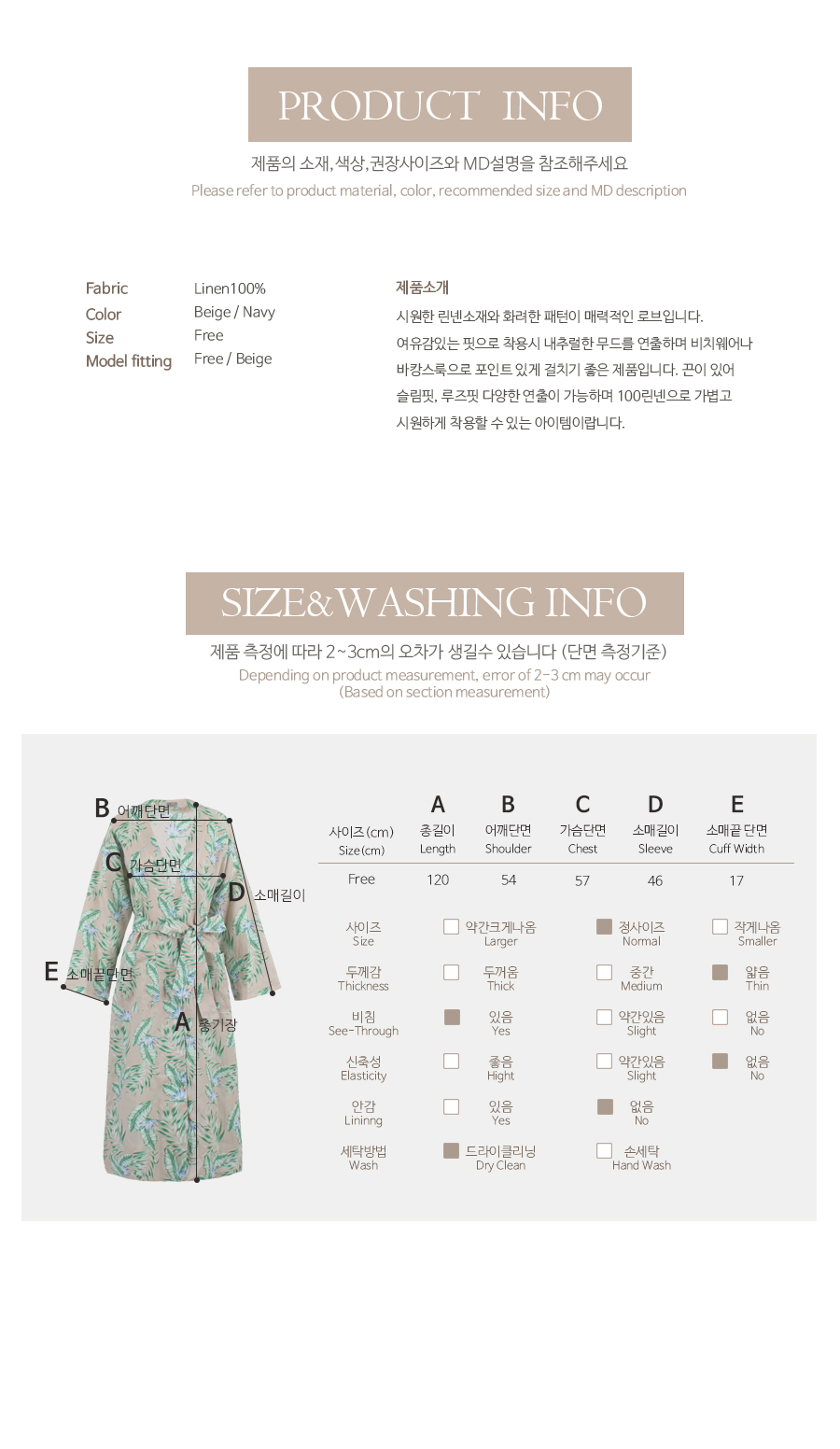 model Size