Description
Details
Flowy material that creates a comfortable fit and soft lines.
V neckline with an unbalanced open collar design accentuates the neckline.
Clean finishes connect the open collar seamlessly creating a soft and delicate mood to this piece.
Loose fit suitable for sizes up to Korean Size 66 while being versatile to style different looks.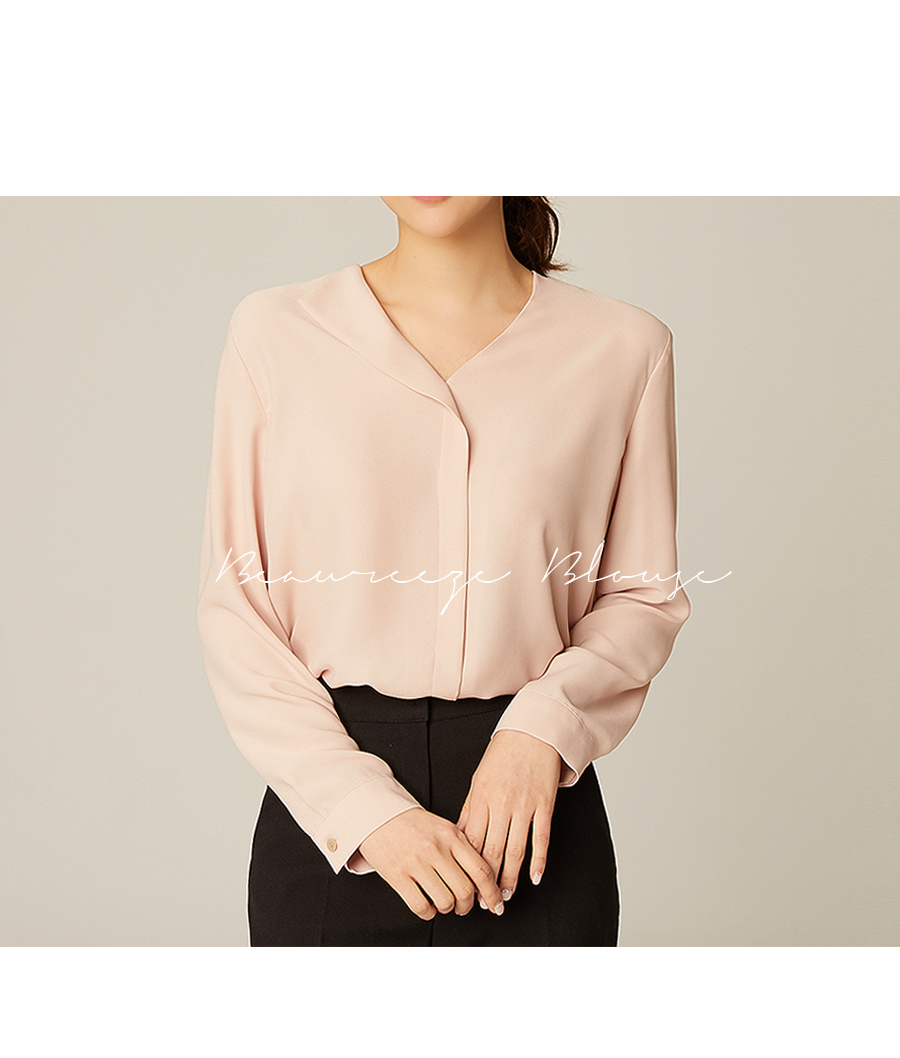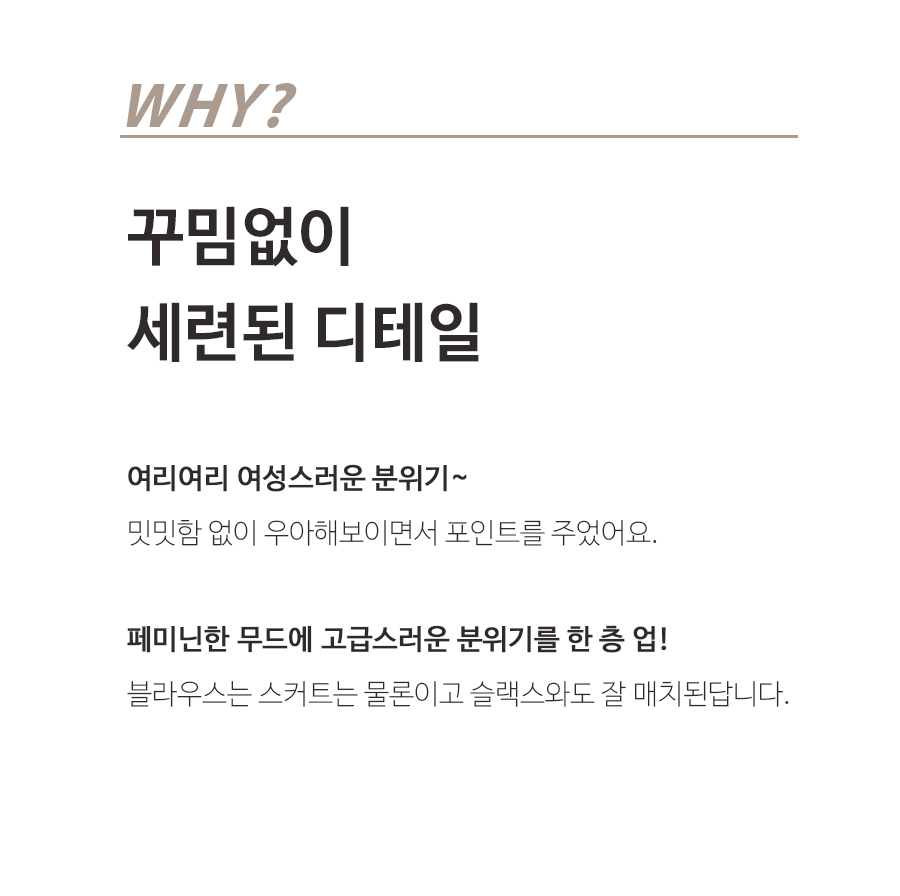 Understated sophistication for a luxurious look.
Soft feminine mood – captivating look that gives focal point to the outfit.
This blouse styles well with not only a skirt, but a pair of slacks too.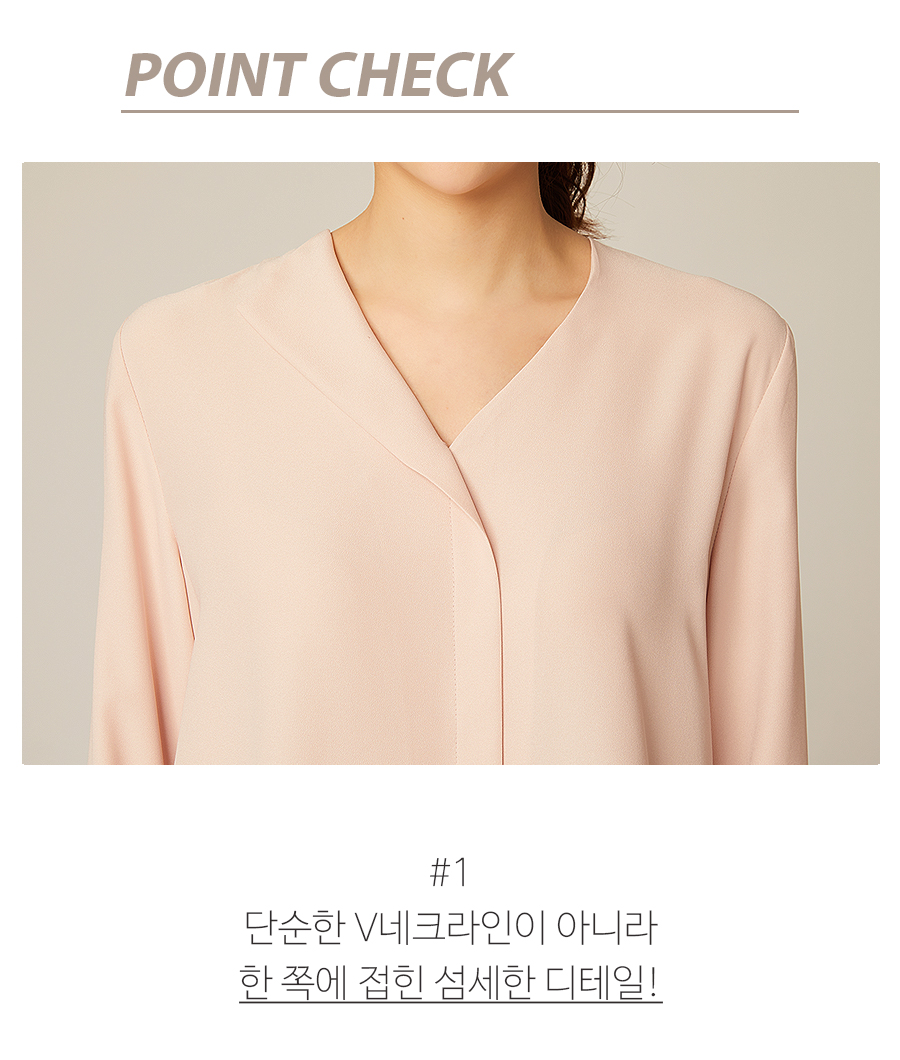 Not just a simple V neckline, but designed with a delicate folded detail on one side.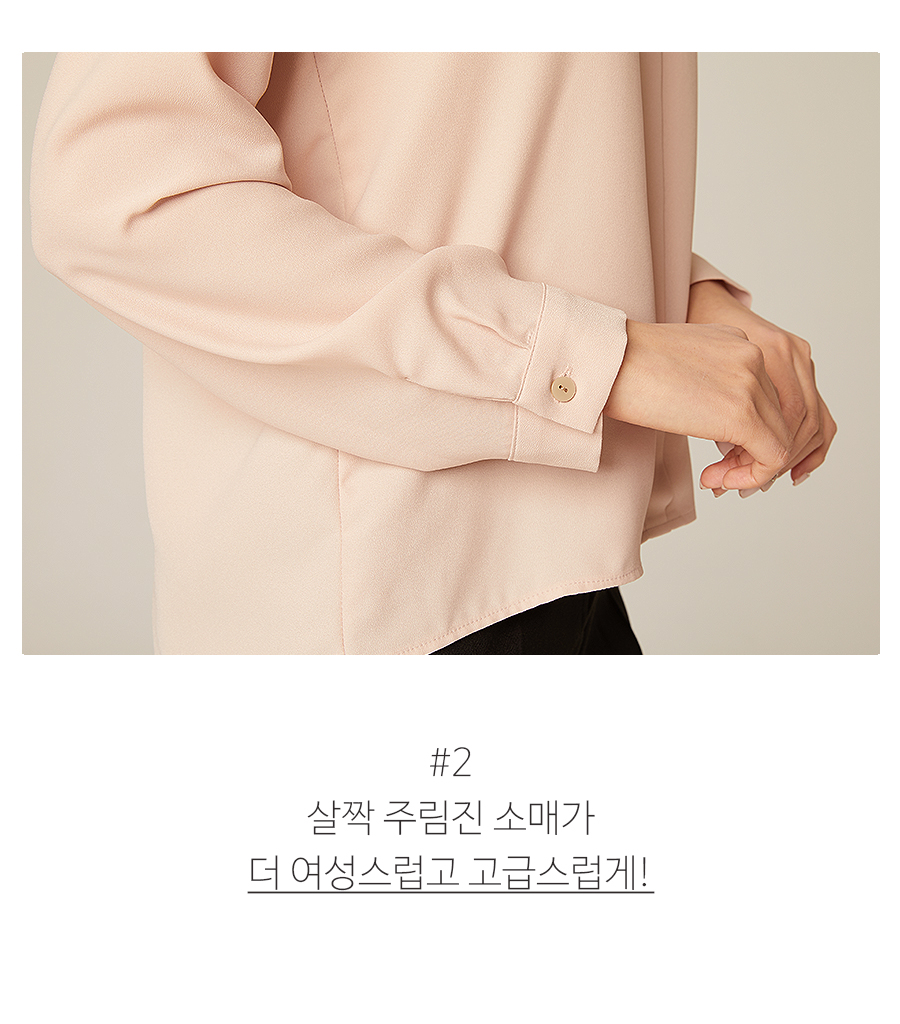 Subtle folds on the sleeves add a feminine and elegant touch.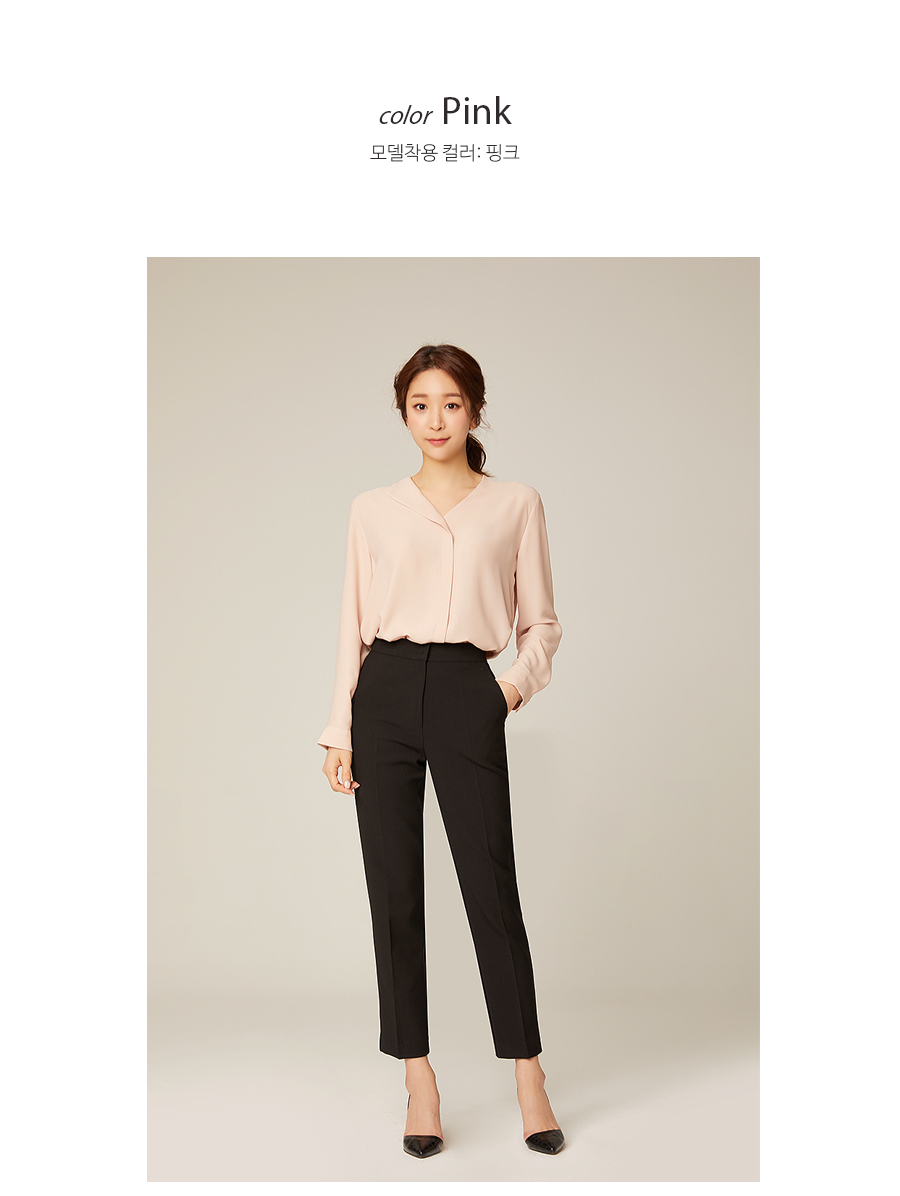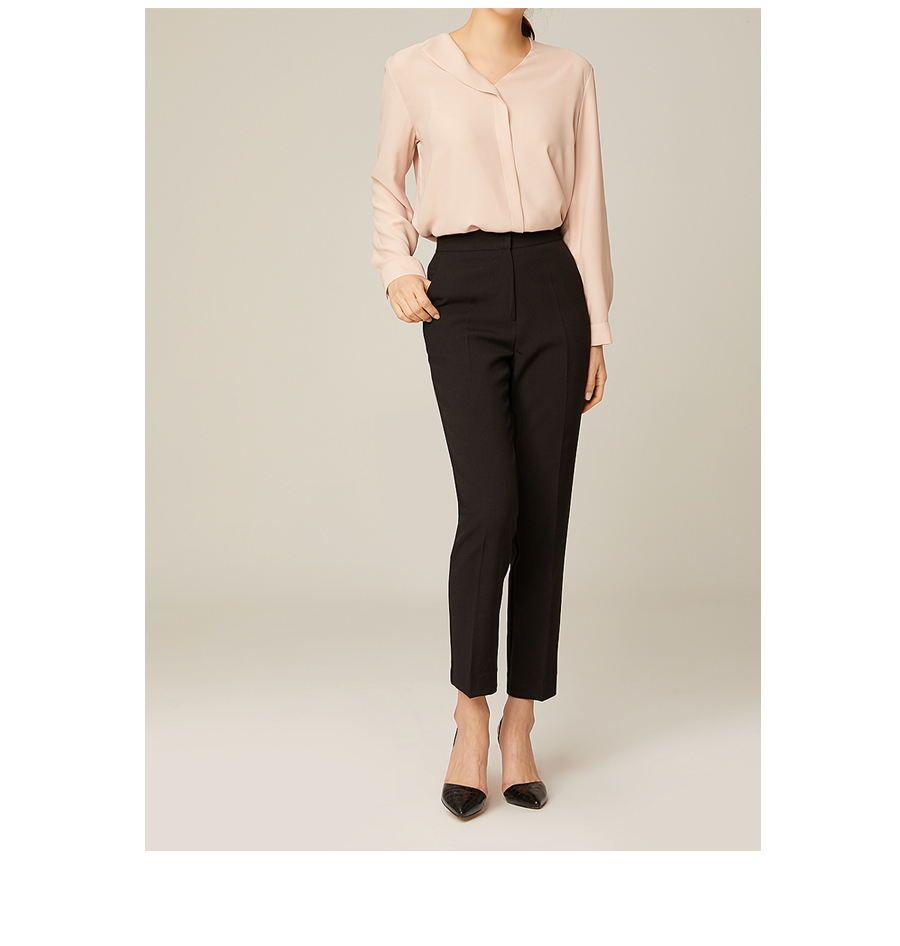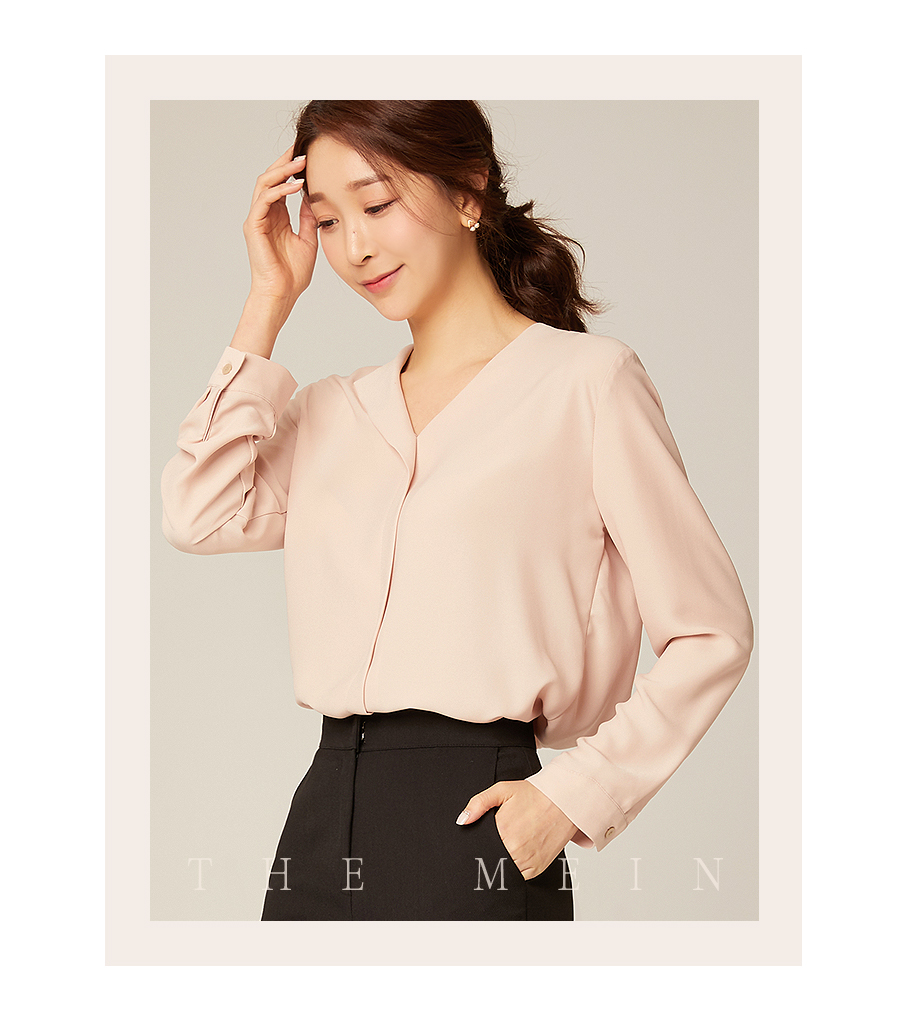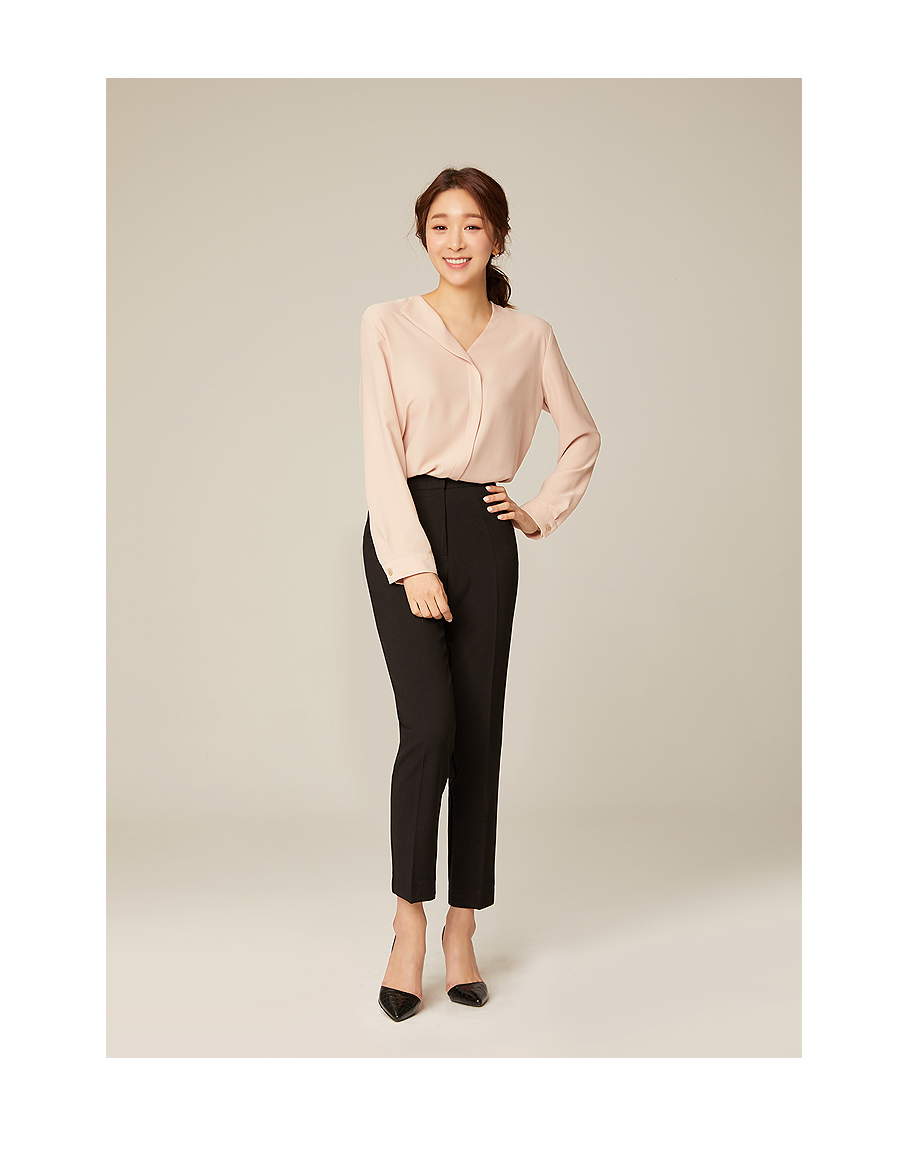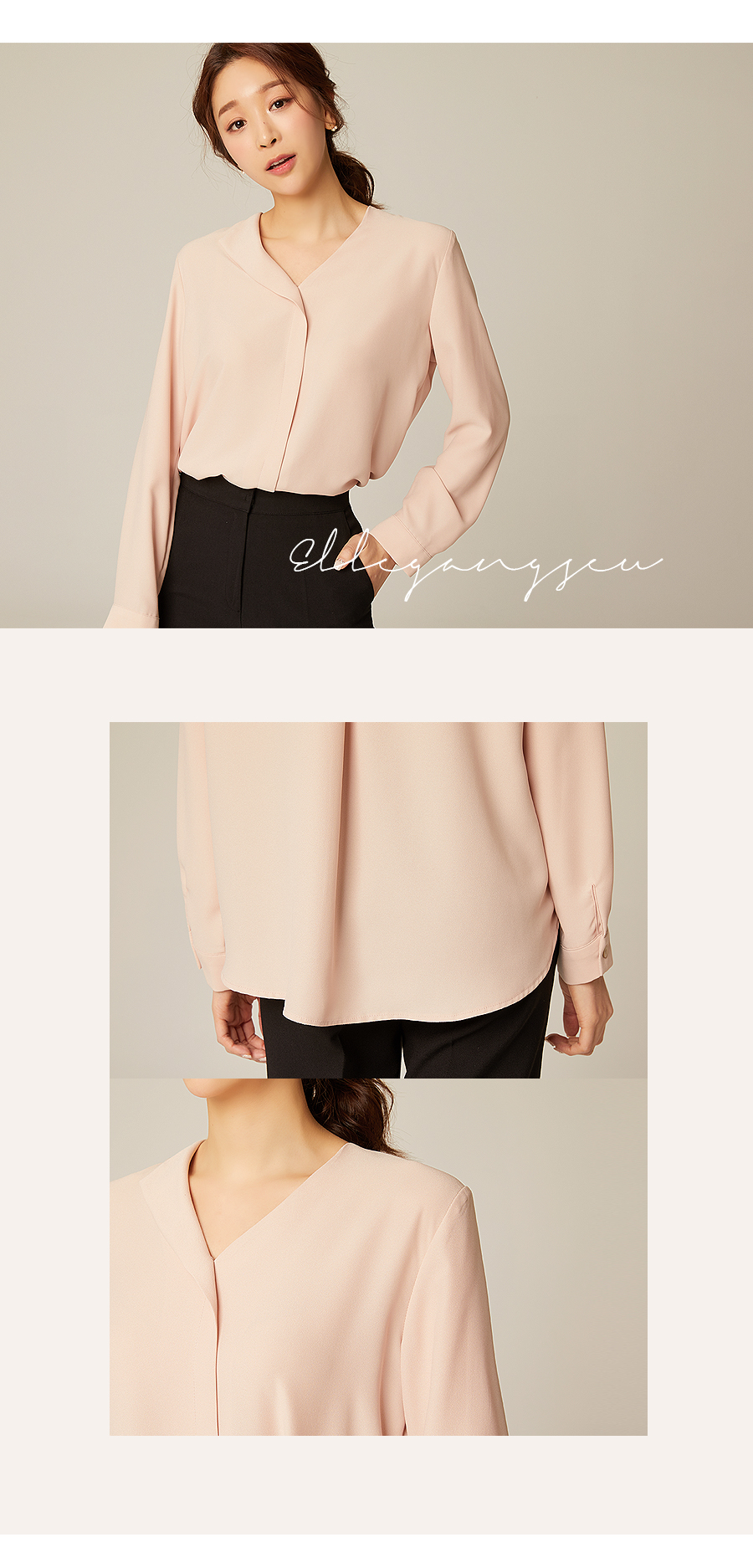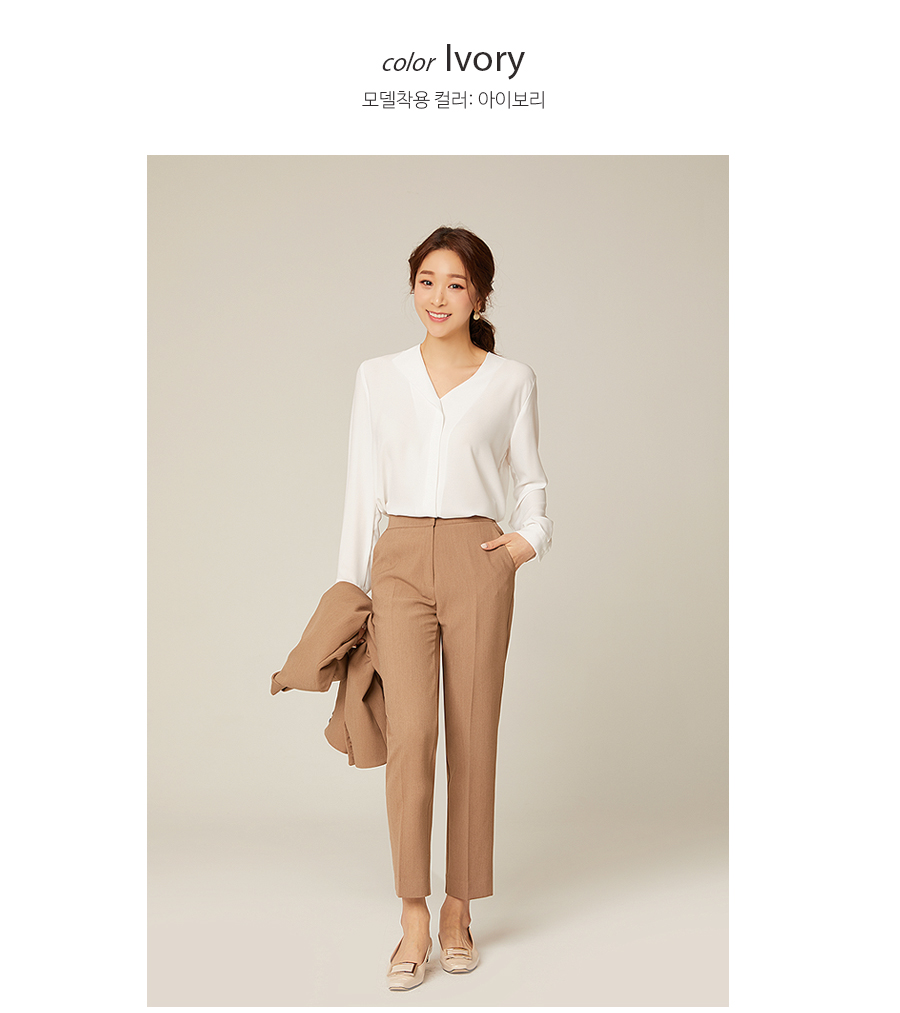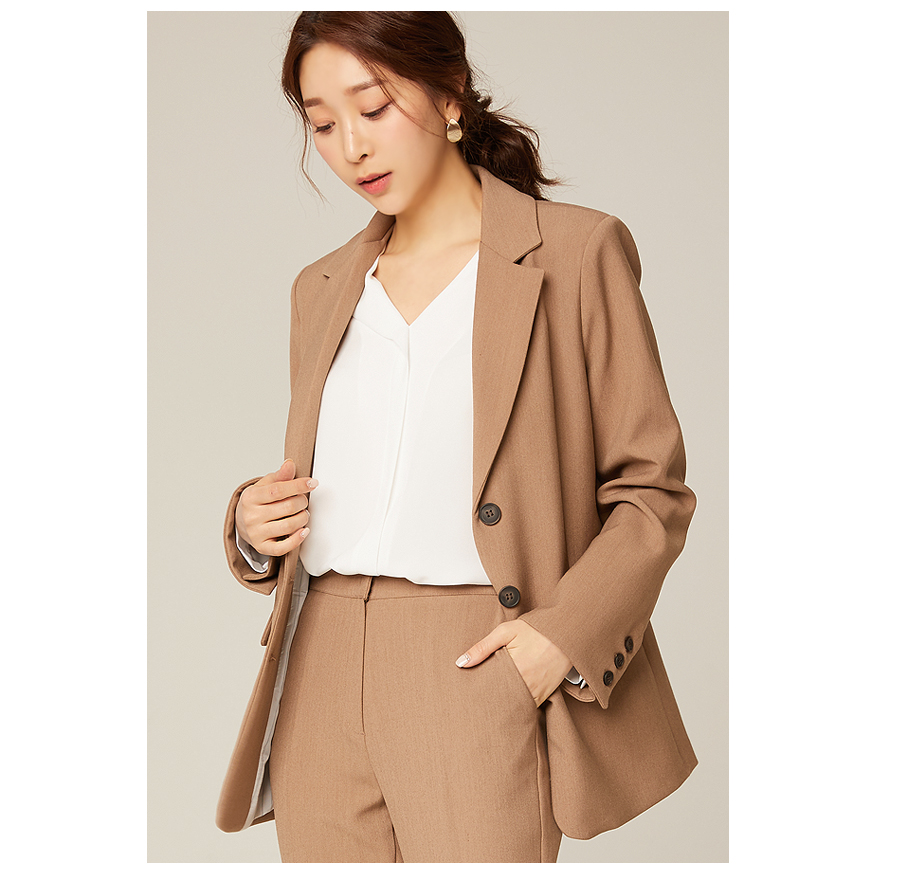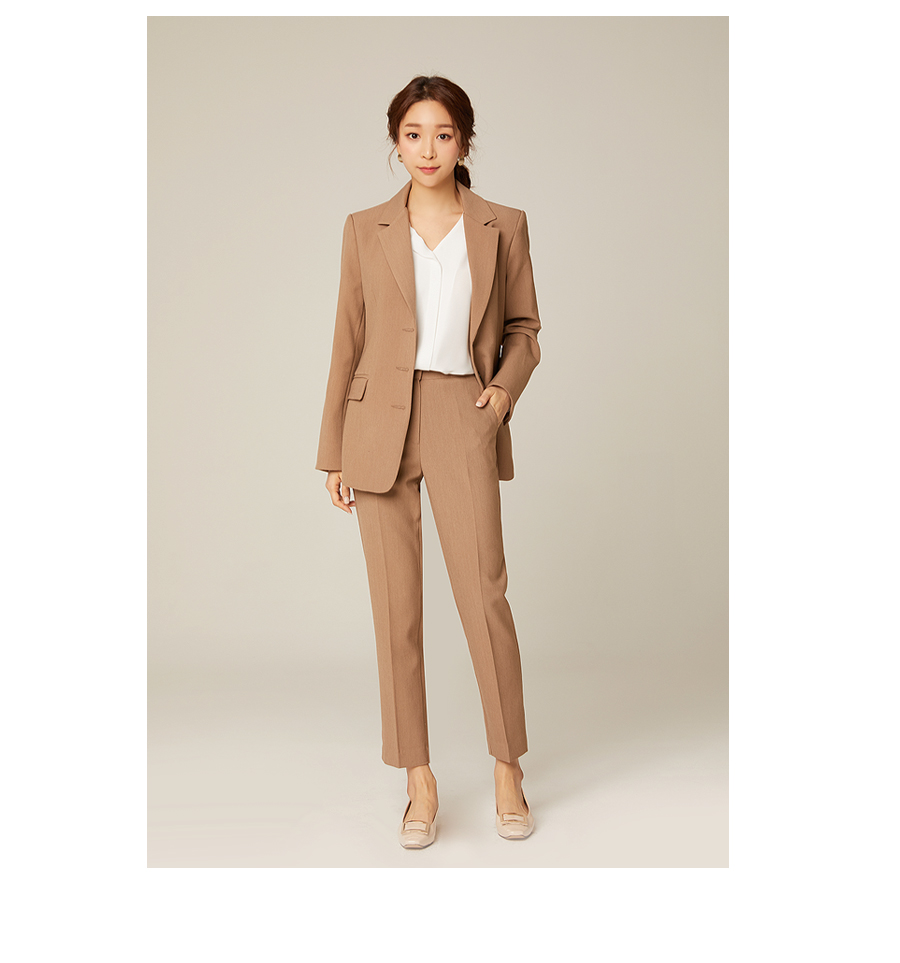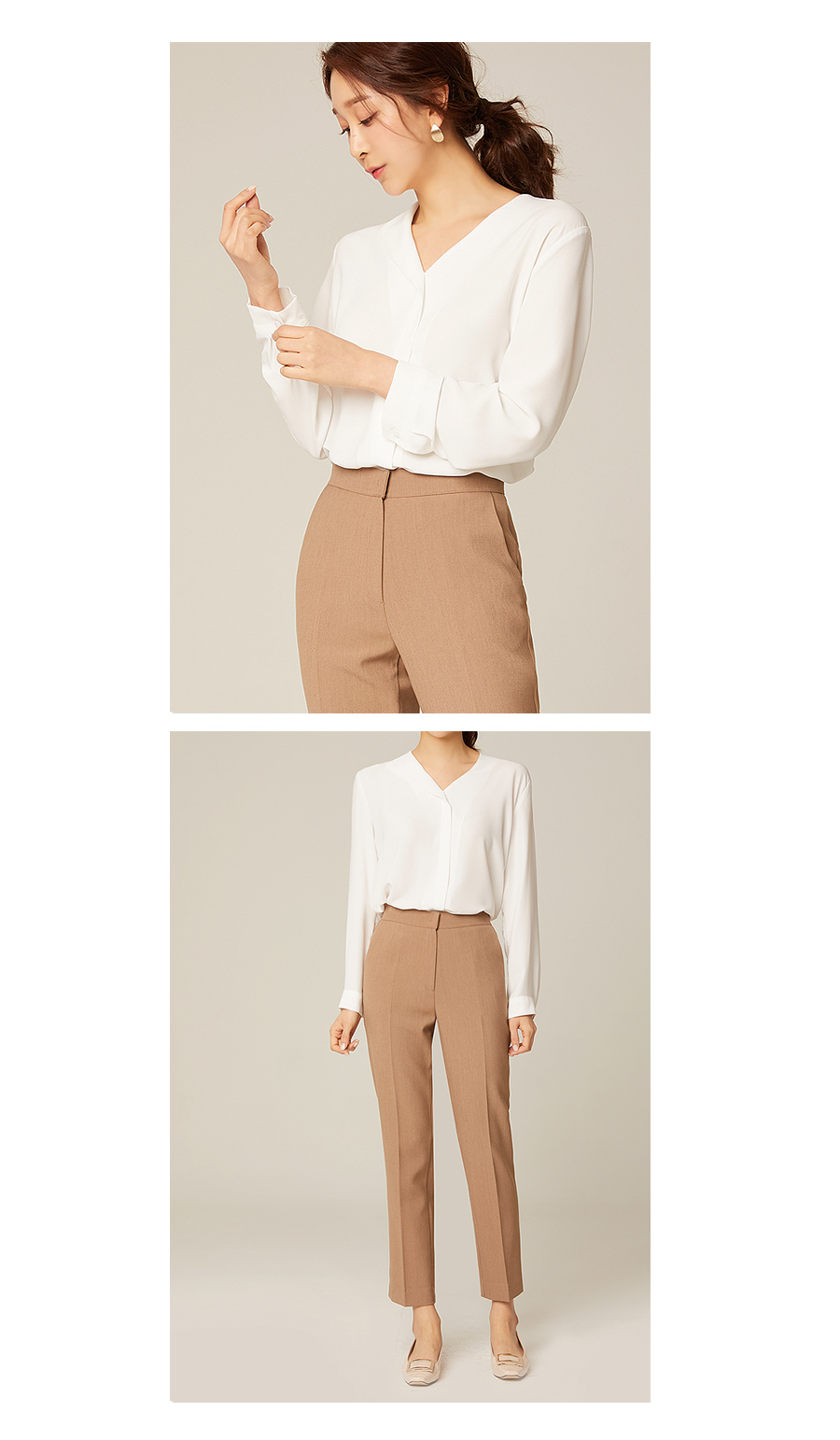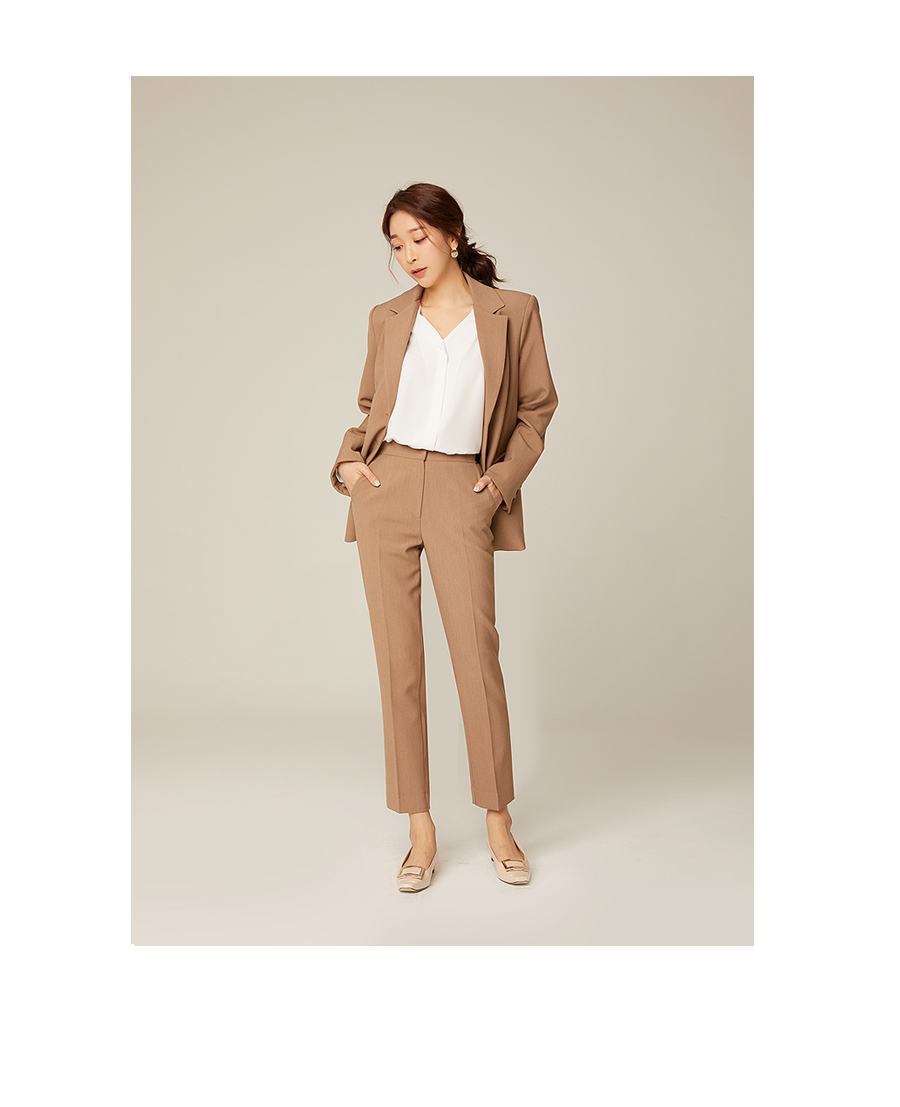 Detailed Info


Asymmetrical neckline gives focal point to the outfit.
Asymmetrical cut accentuates the hipline.
Inverted pleat detail on the back creates a slimmer silhouette.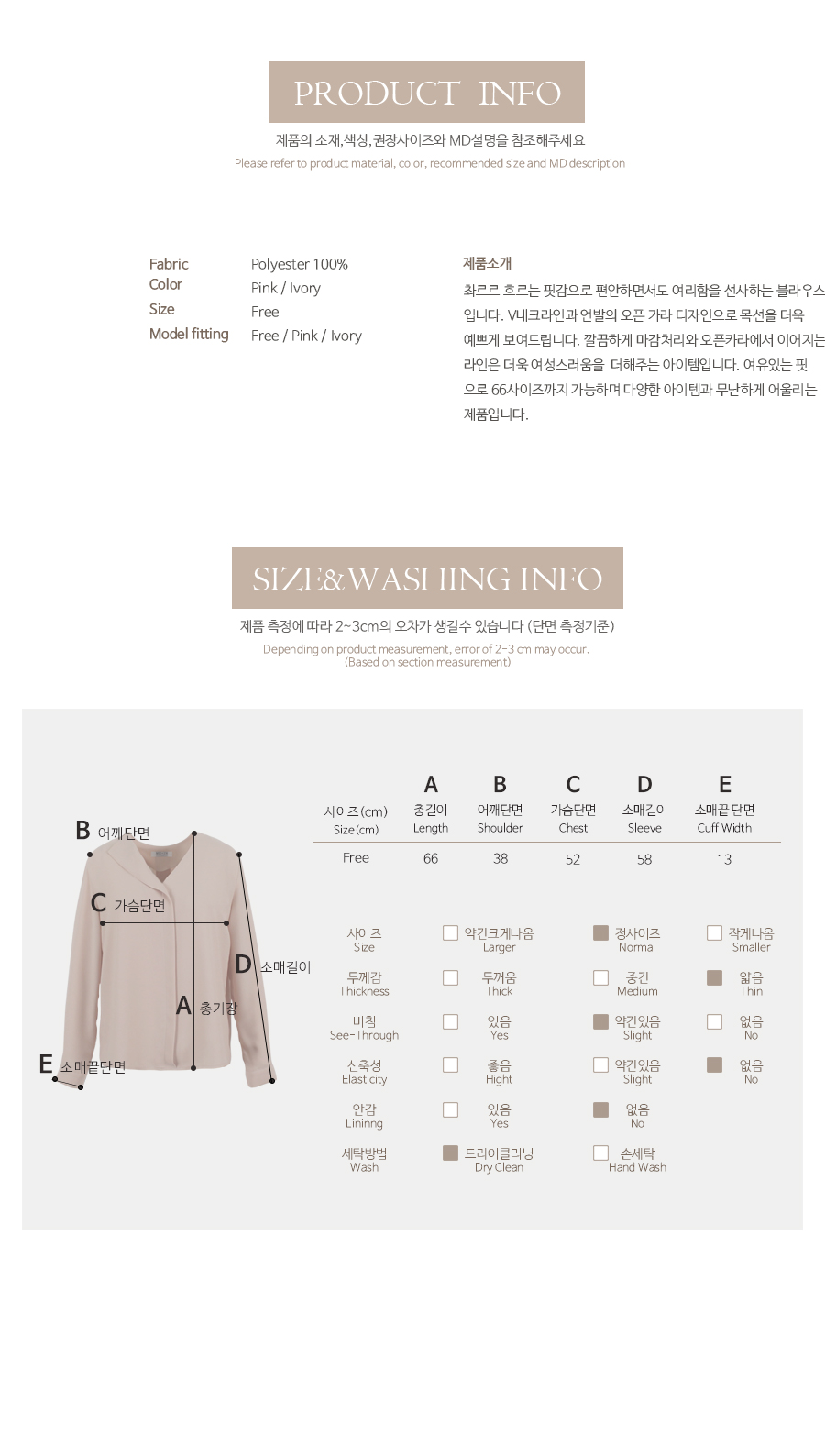 model Size