Description
Details
A stylish one-piece made from a silky material and designed in a loose fit.
With a simple round neckline and frill details along the sleeves and the frock creates a sweet and adorable mood.
As the dress flows, the wrinkly material adds another dimension to the look by creating a ruffled texture.
The dress can be styled with a jacket.
Available in Brown and Ivory.
One Size only (please check the detailed measurements before purchasing).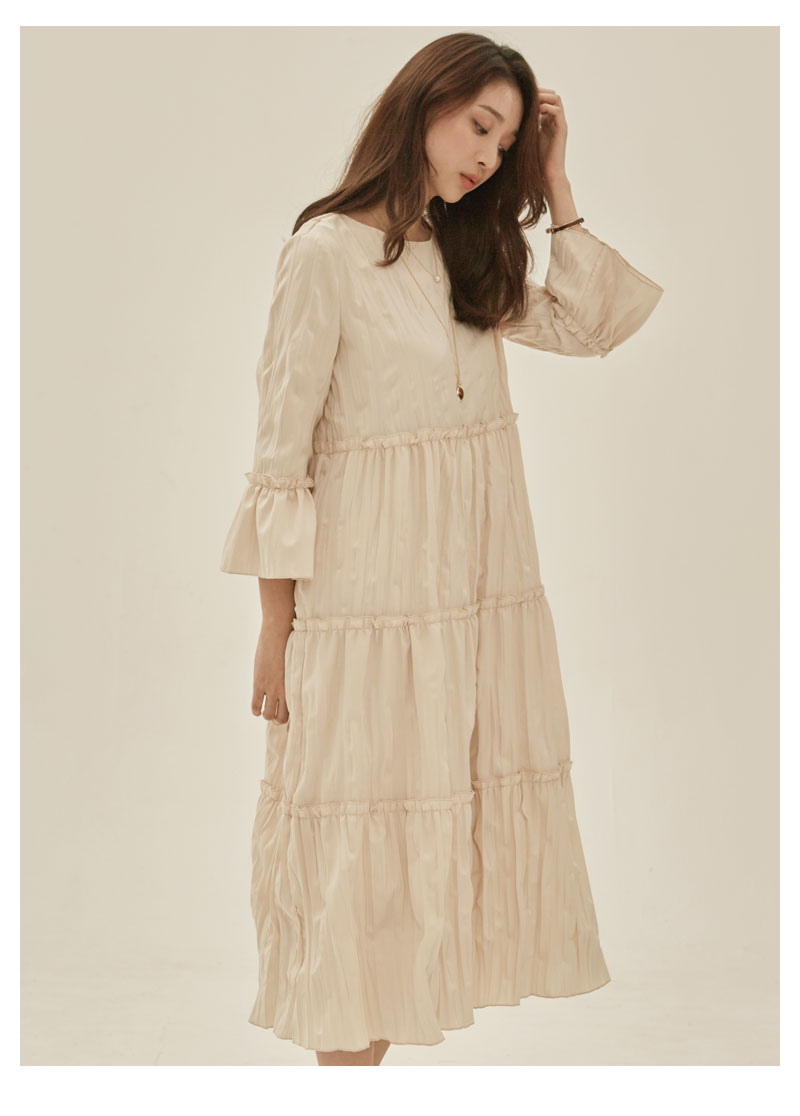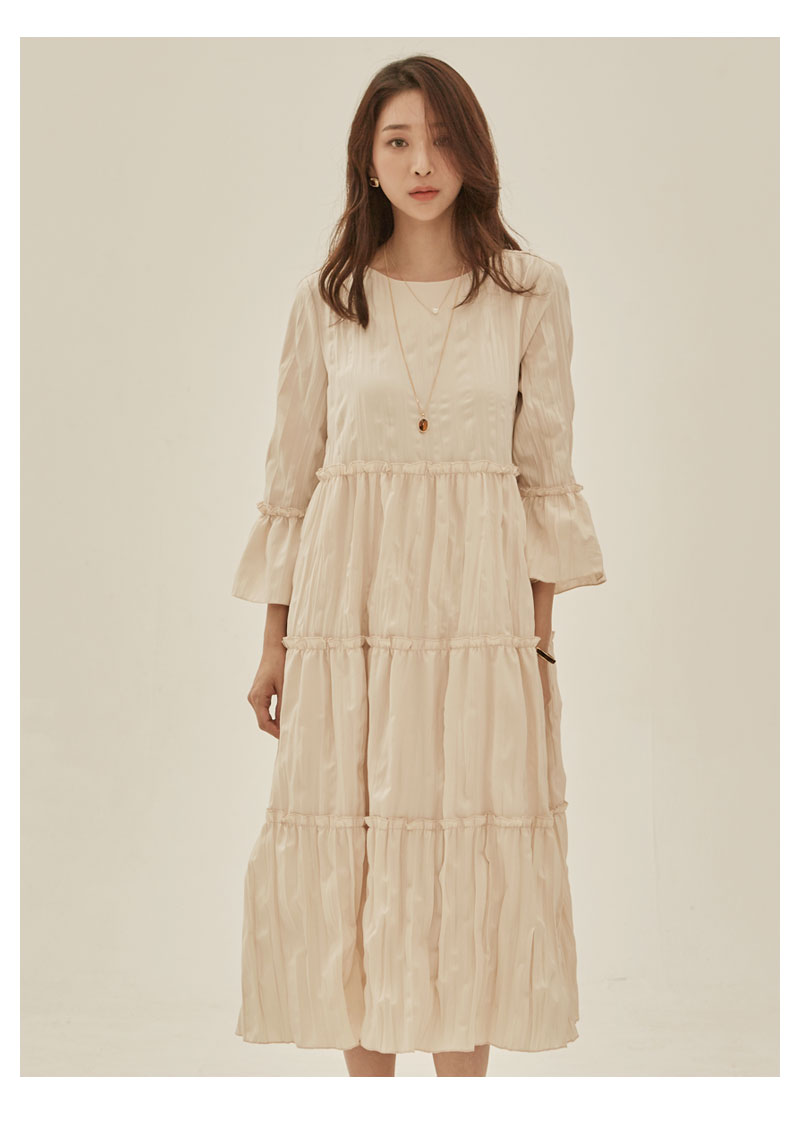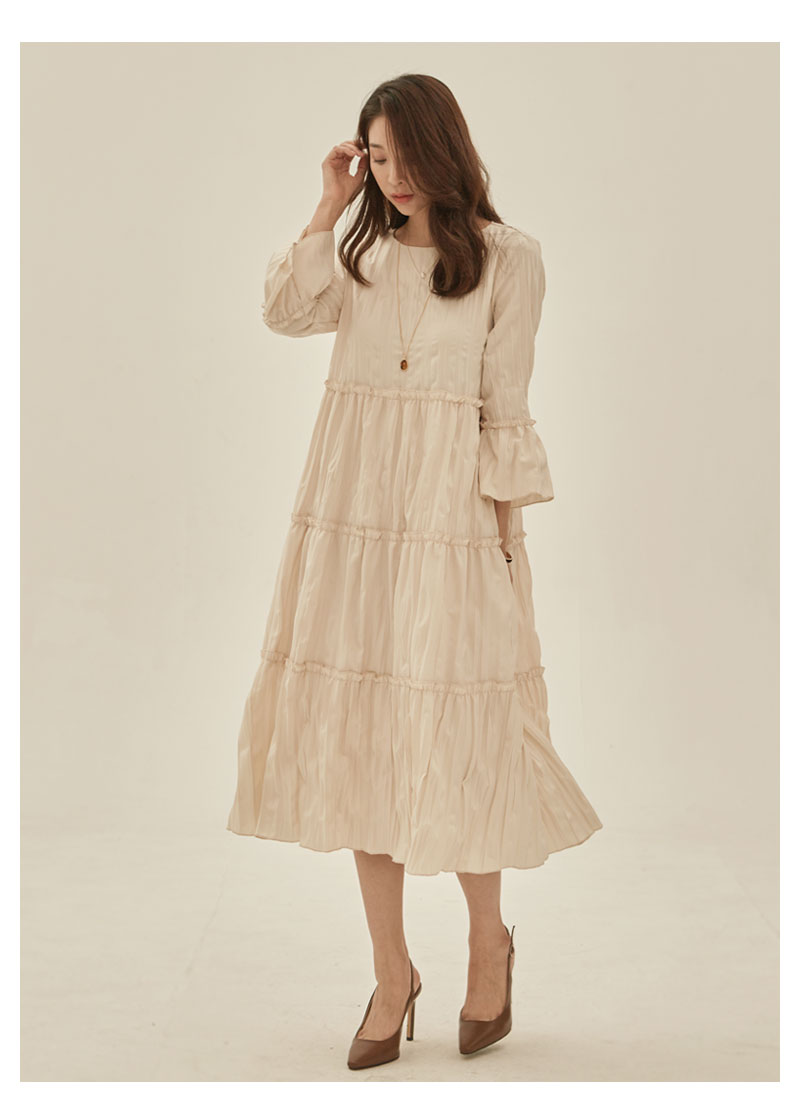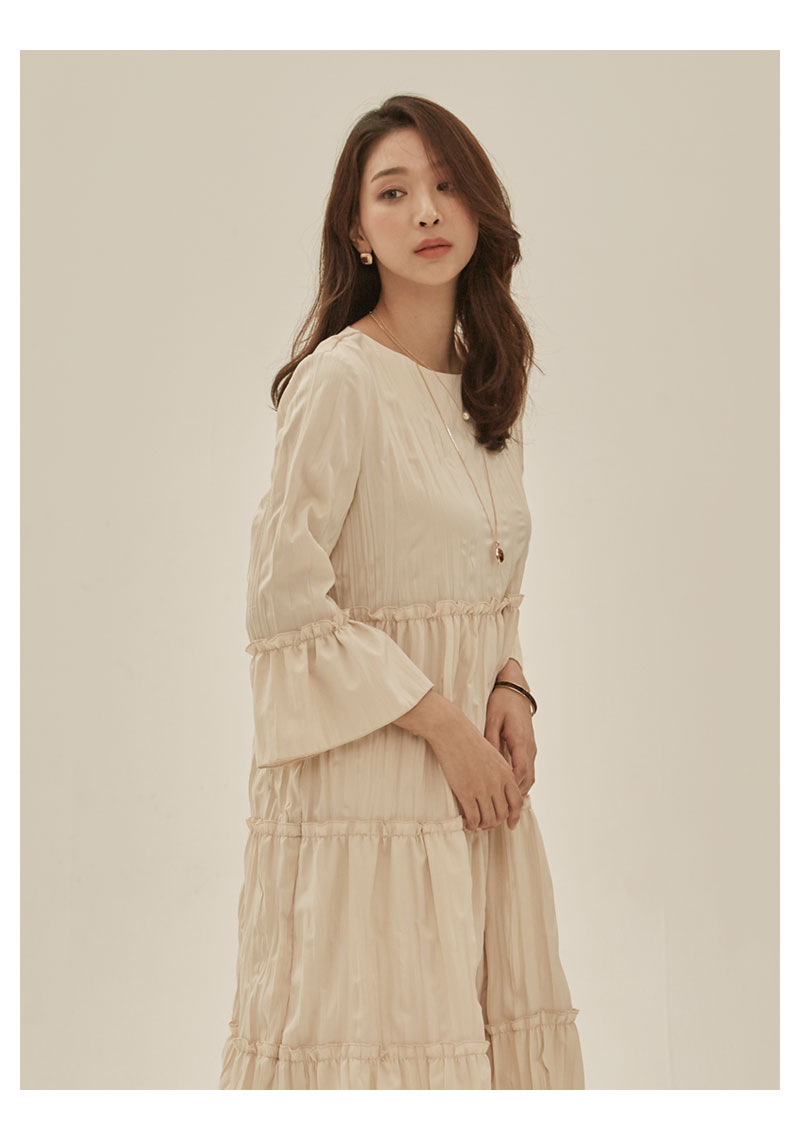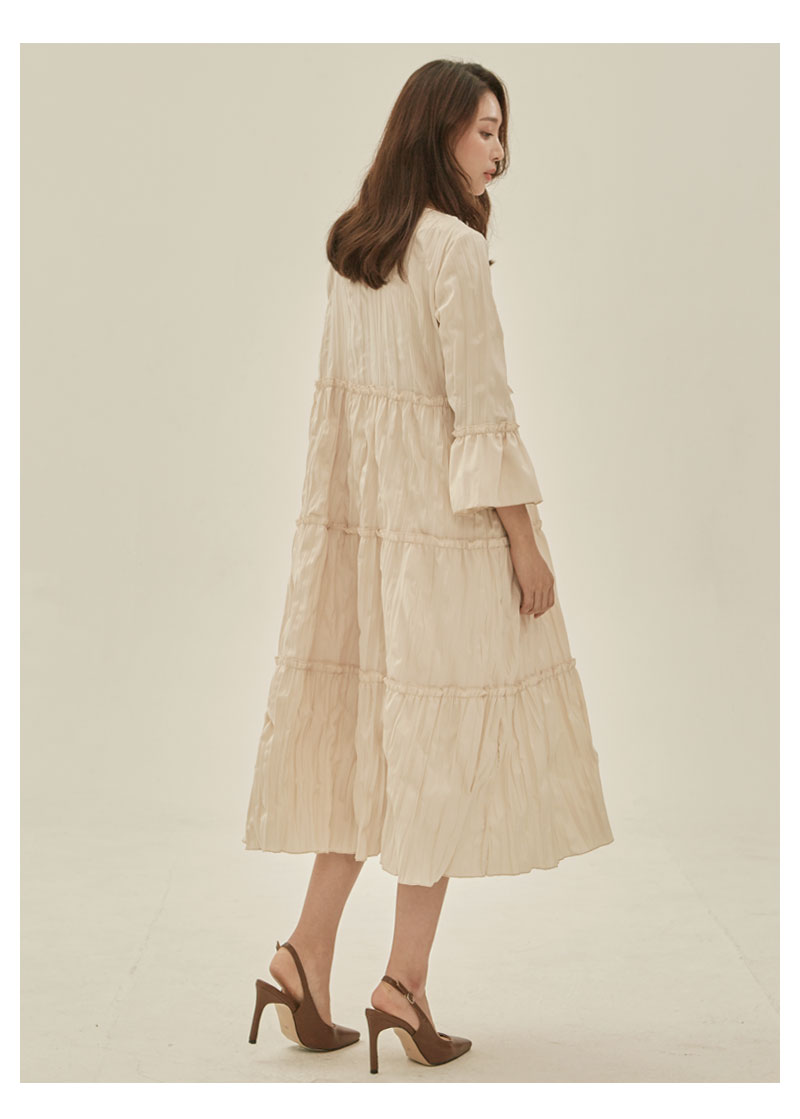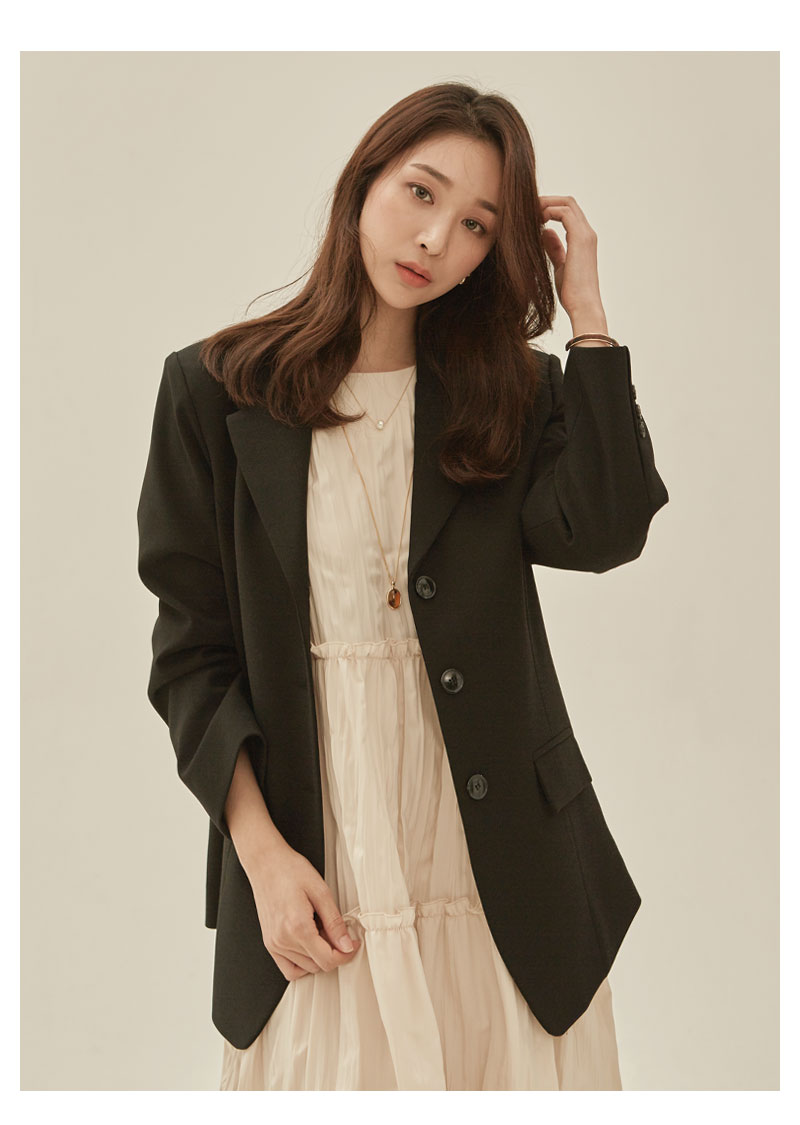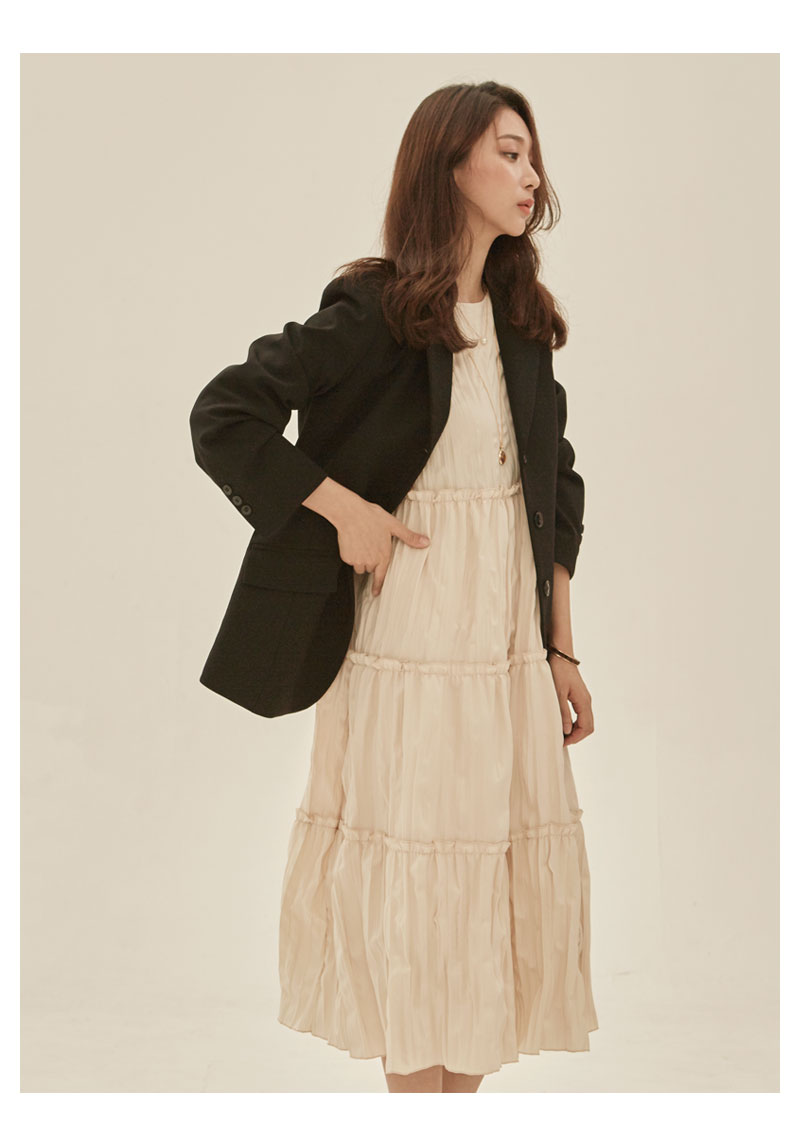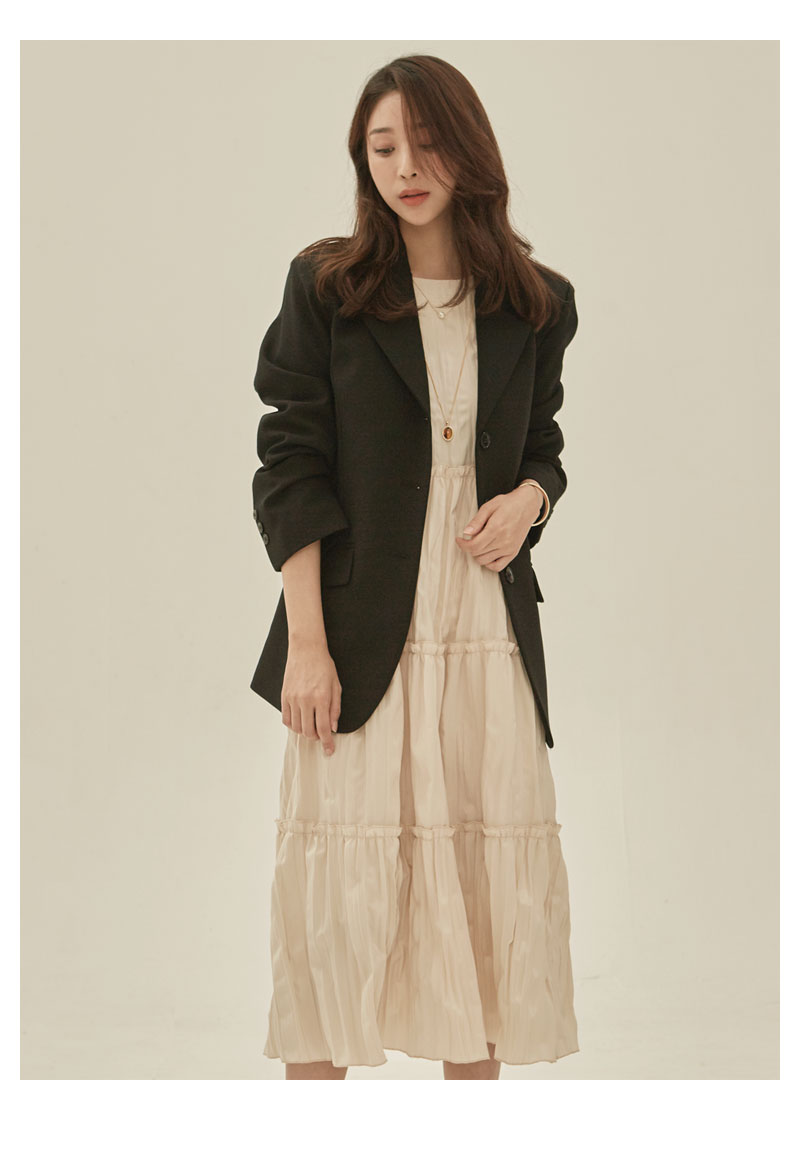 Detailed Info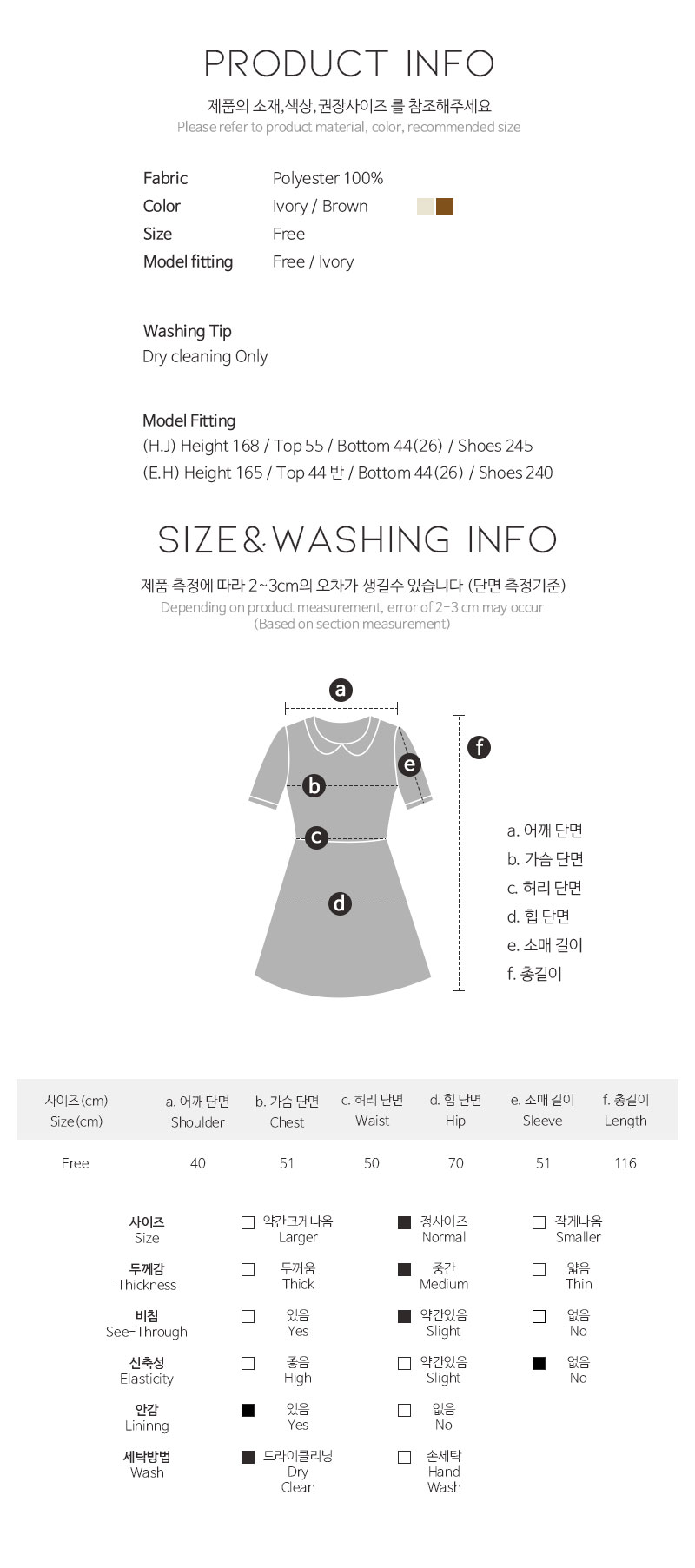 model Size