Description
Details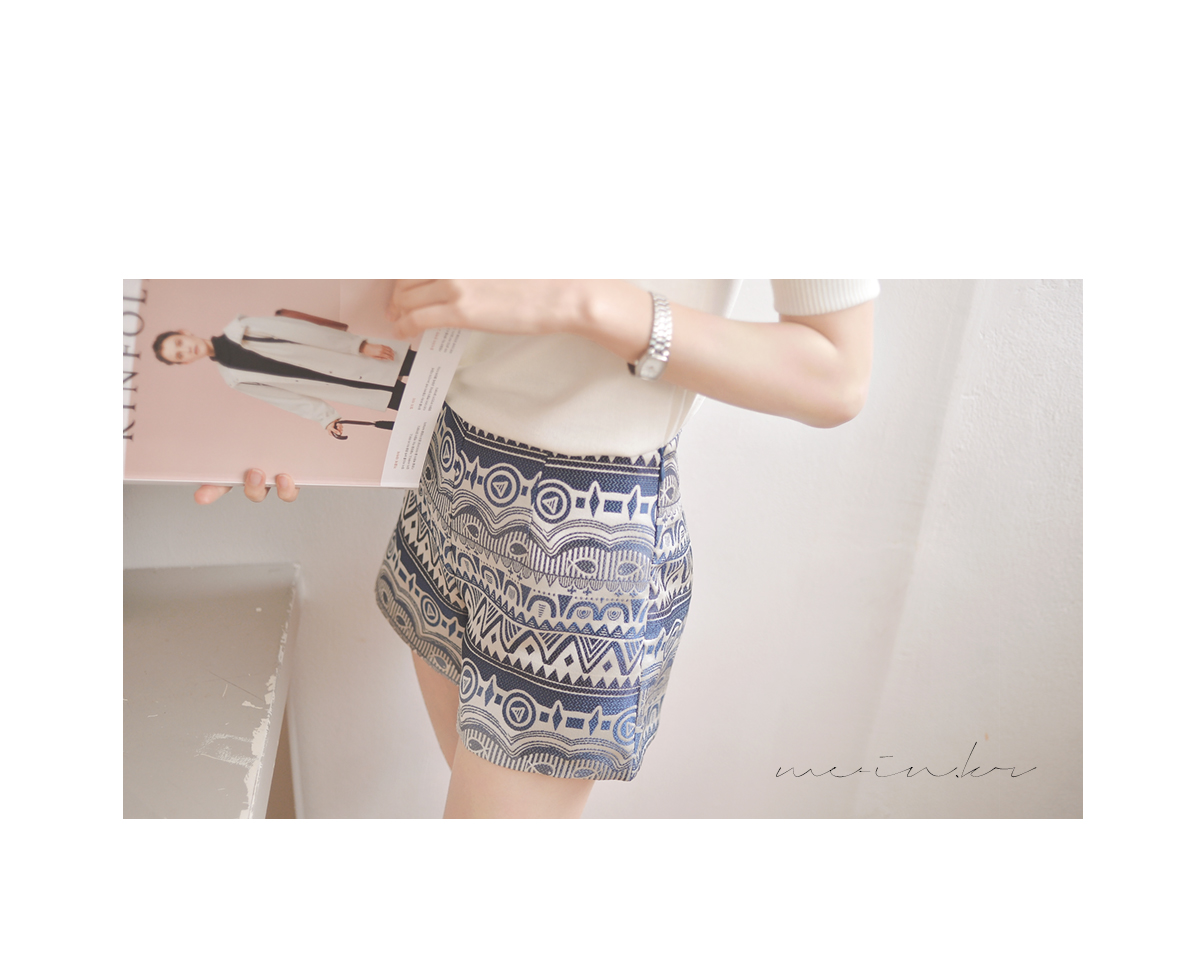 유니크한 숏츠를 소개할게요.
쿨한 느낌을 주는 블루색상의 아이템으로
기하학적인 패턴이 스타일링에 힘을 더해줄만한 숏츠입니다.
또한 미닛한 기장감으로 롱하고 슬림한 다리라인을 연출해주며
콘솔지퍼로 깔끔하게 착용가능한 숏츠입니다.
긴 밑위 기장으로 활동성이 높으며
S,M의 사이즈로 구성되어있습니다.
심플한 상의와도 포인트룩을 완성해주는 숏츠로
유니크한 아이템을 사랑하시는 미인고객님들께 적극 추천해드립니다.
*
  Comfortable shorts in a unique pattern.
Beautiful blue color and elaborate geometric
shapes will certainly attract attention wherever you go.
Moderate rise allows for a free range of movement.
Available in S and M. Just match
with simple top to complete your style.
This item is highly recommended for those who
want to show off their own unique personality.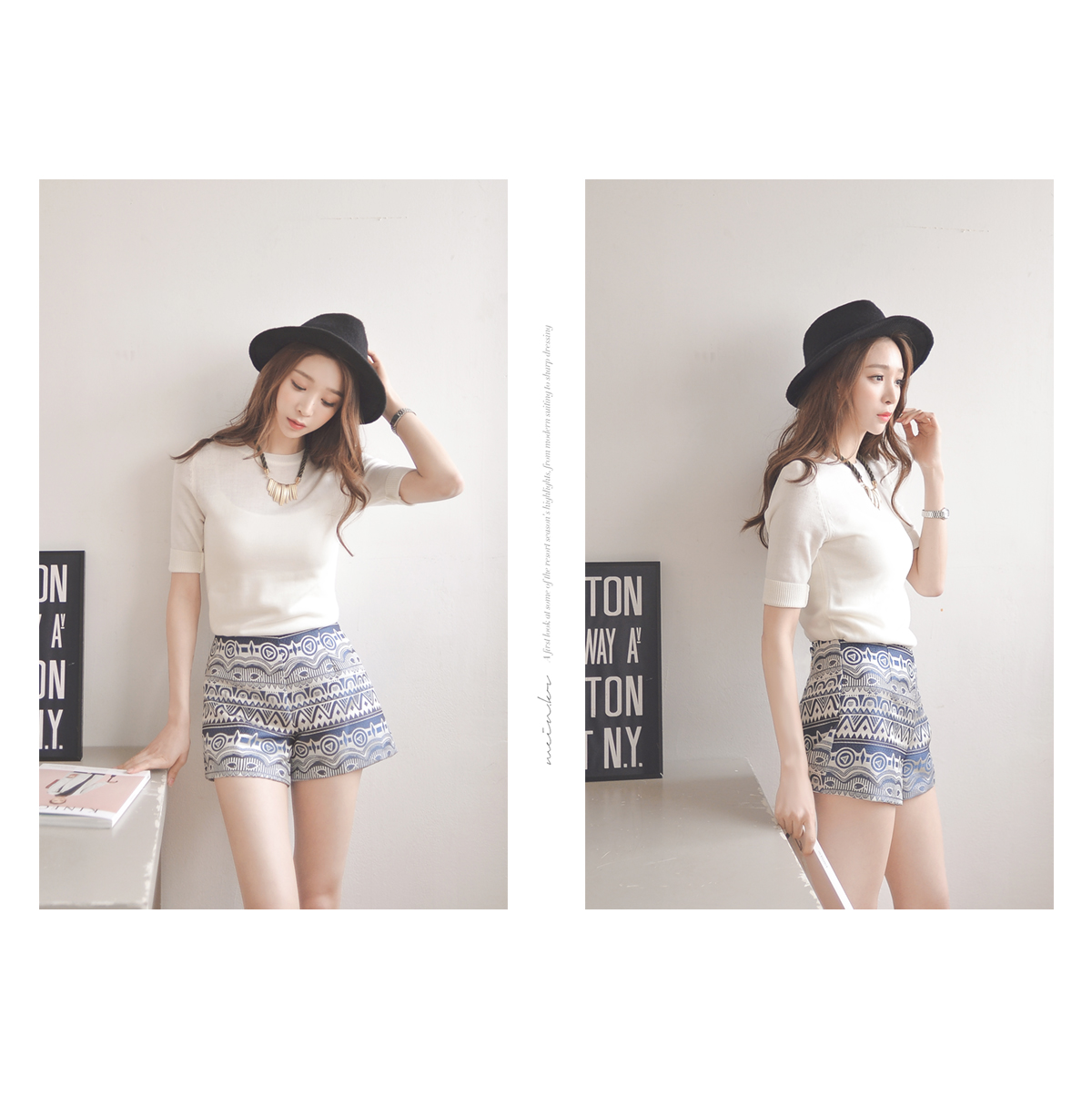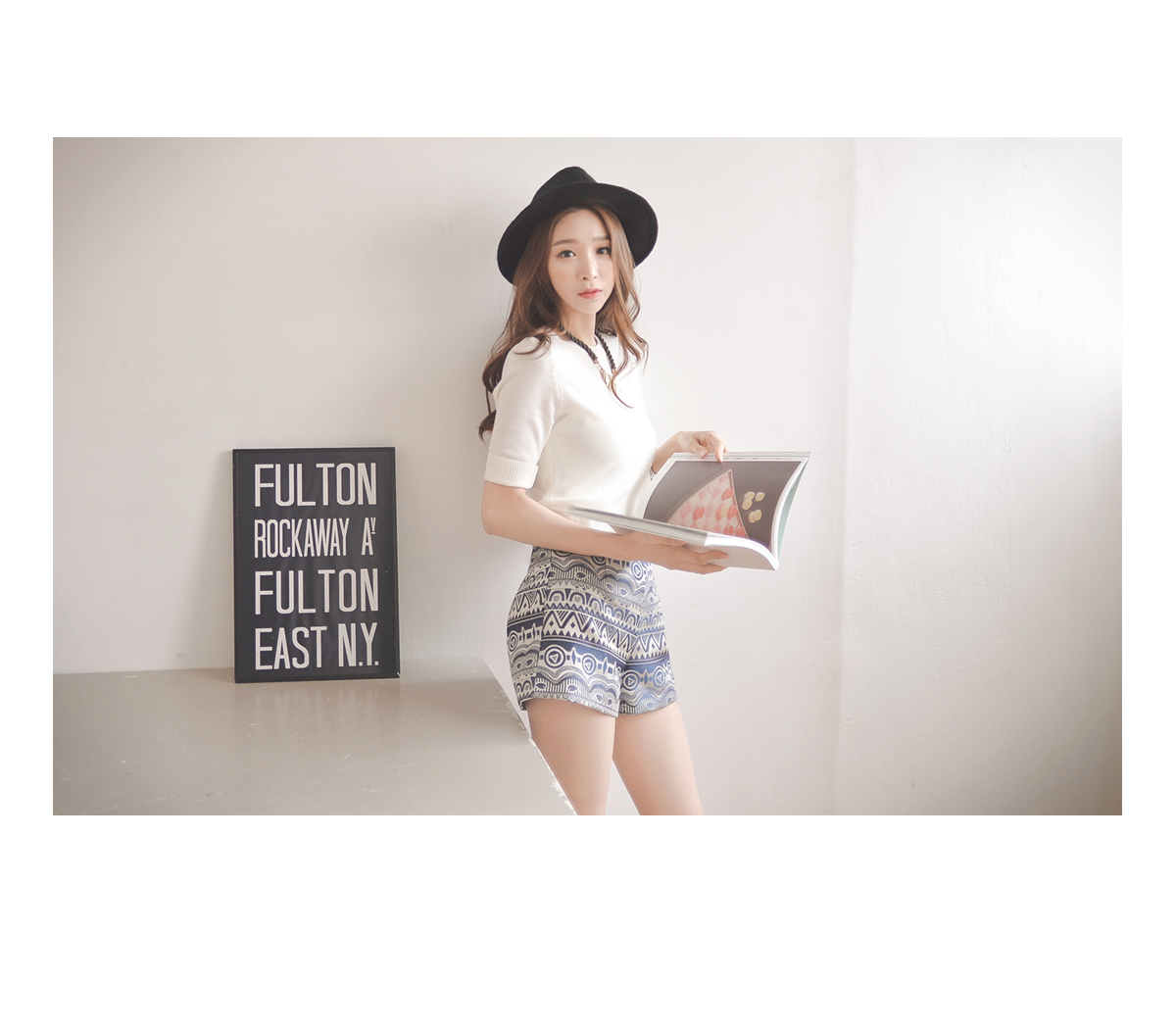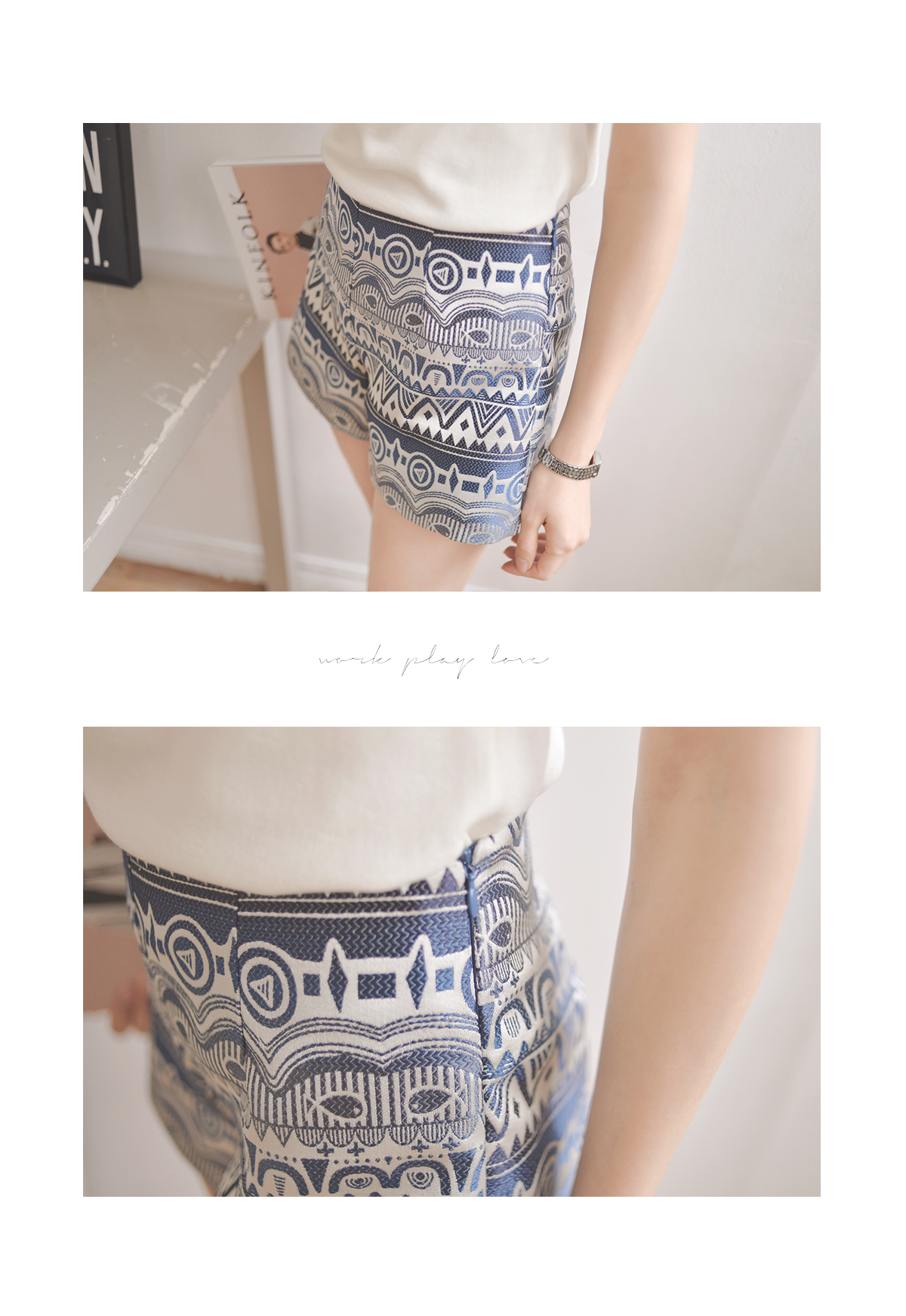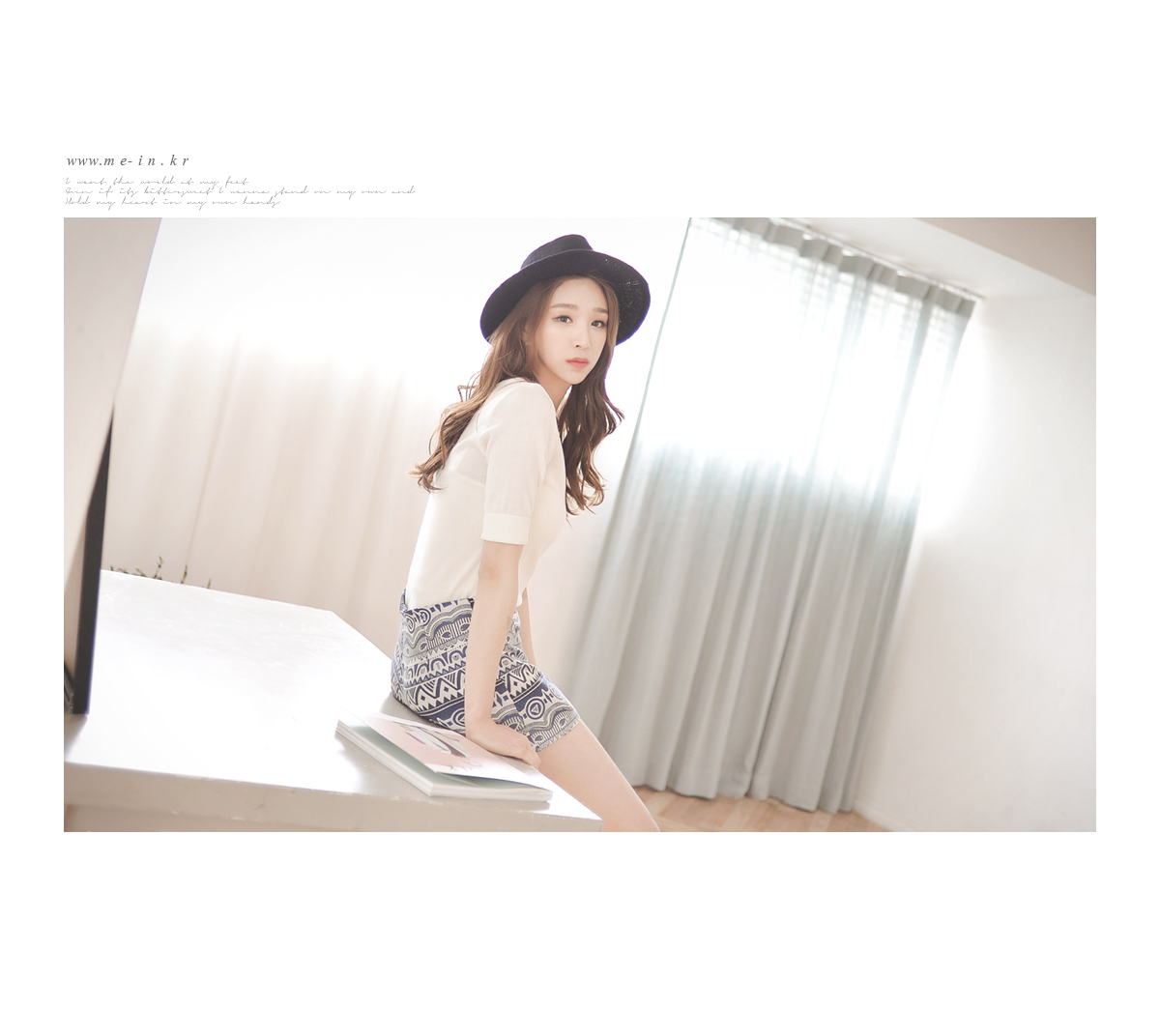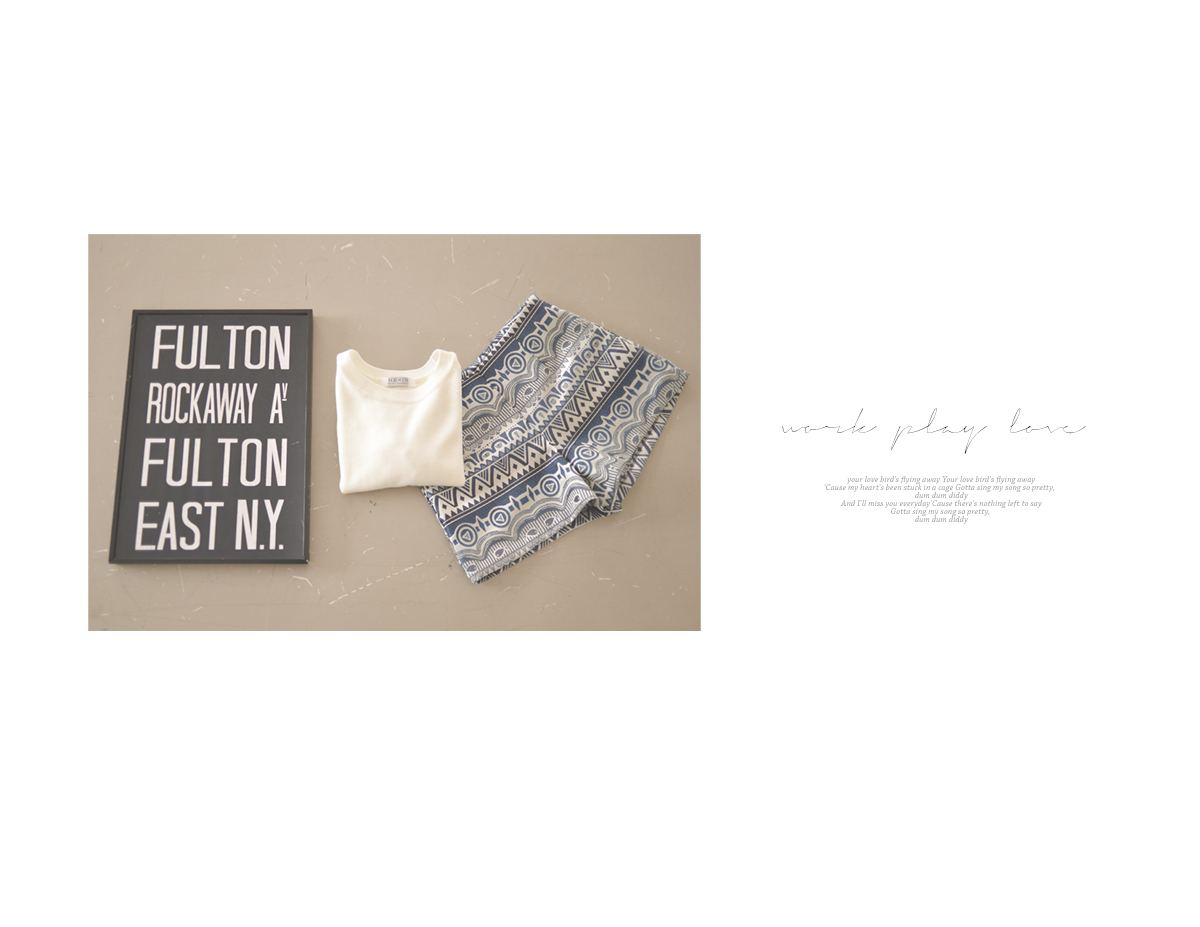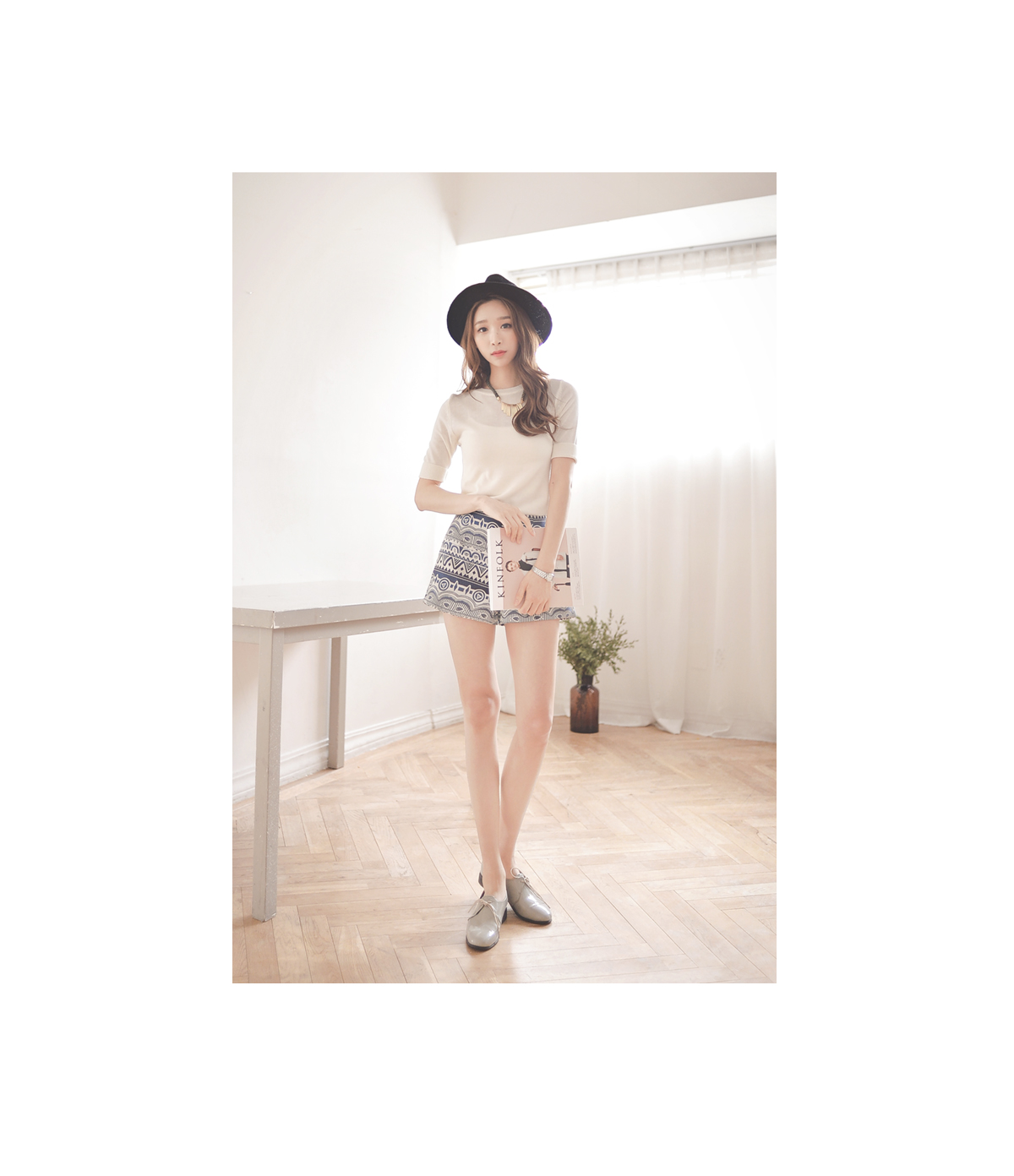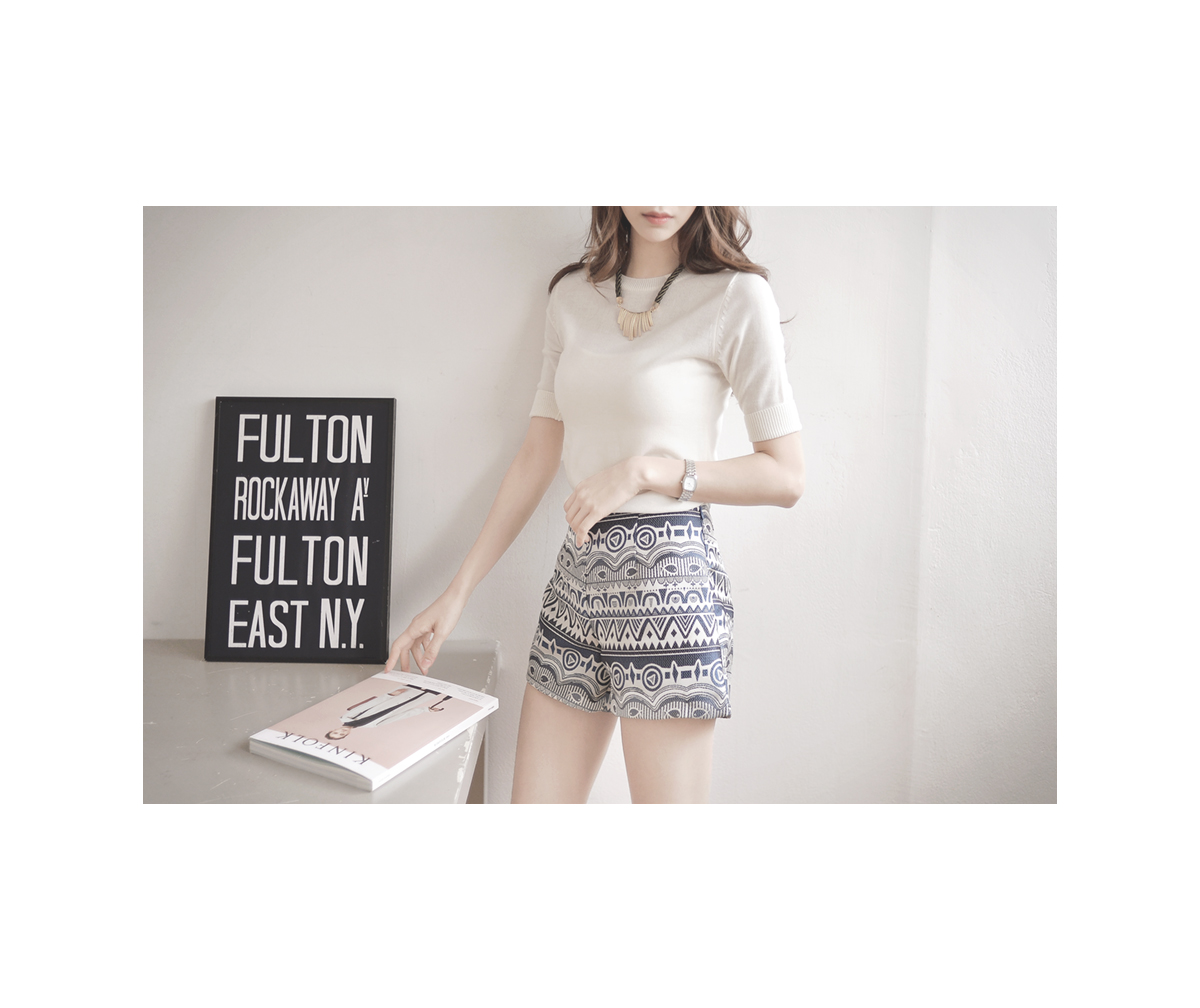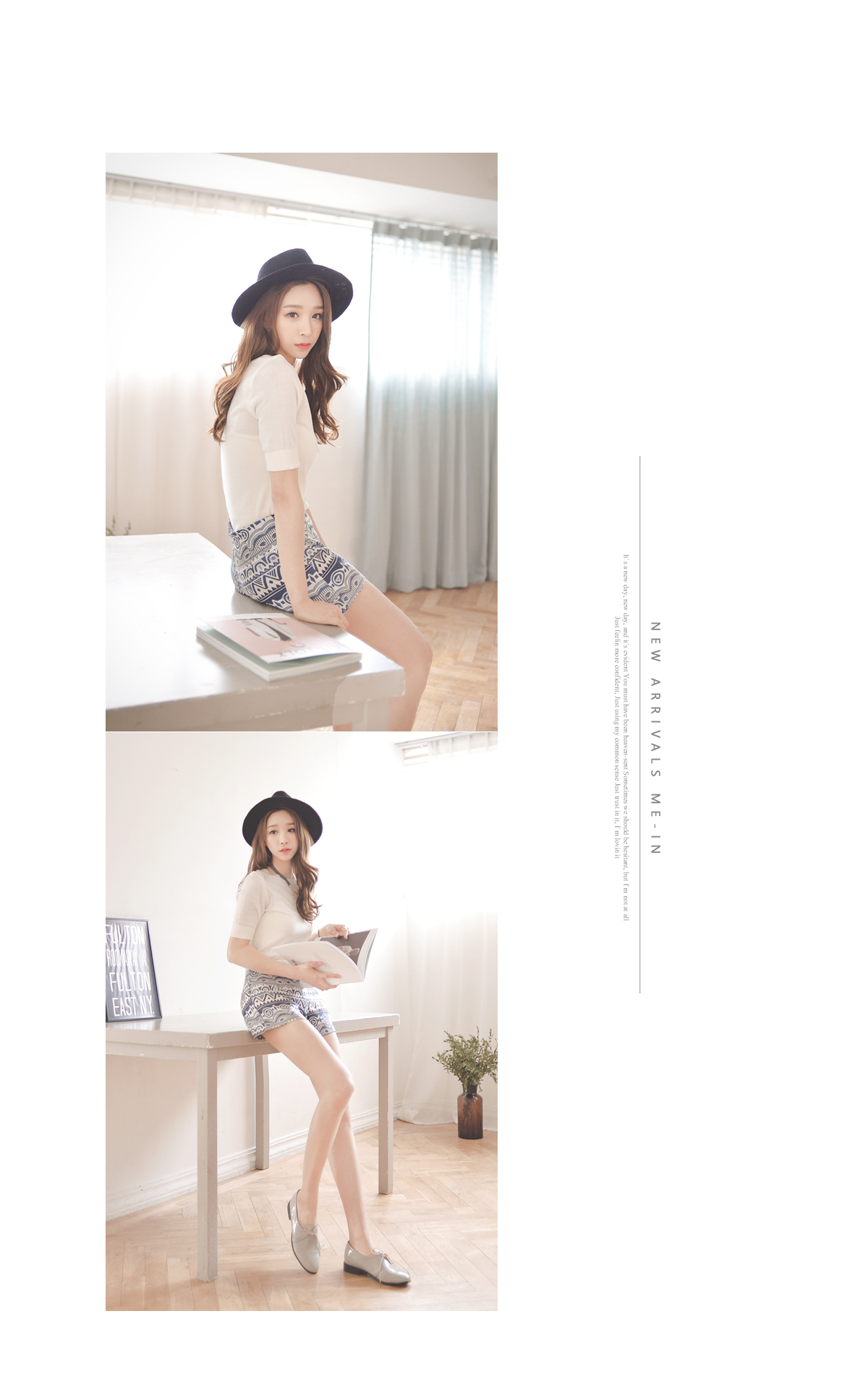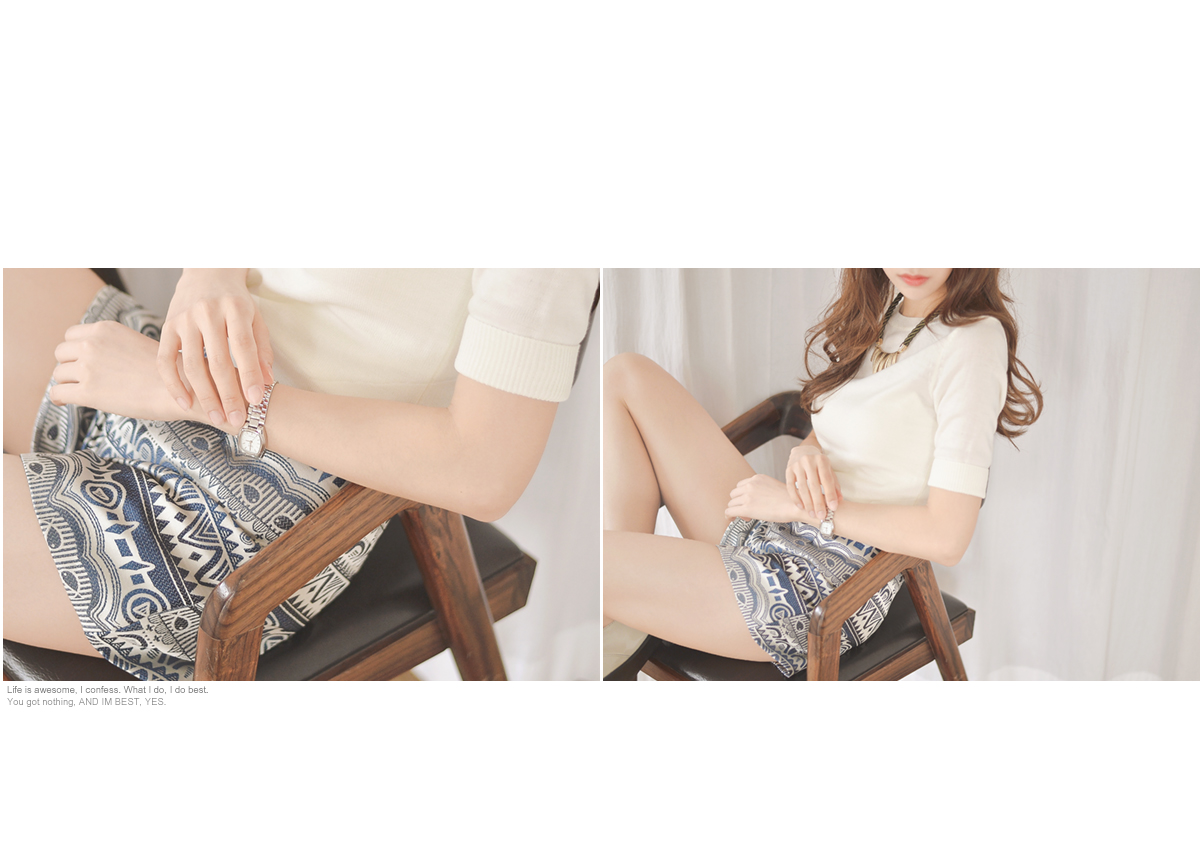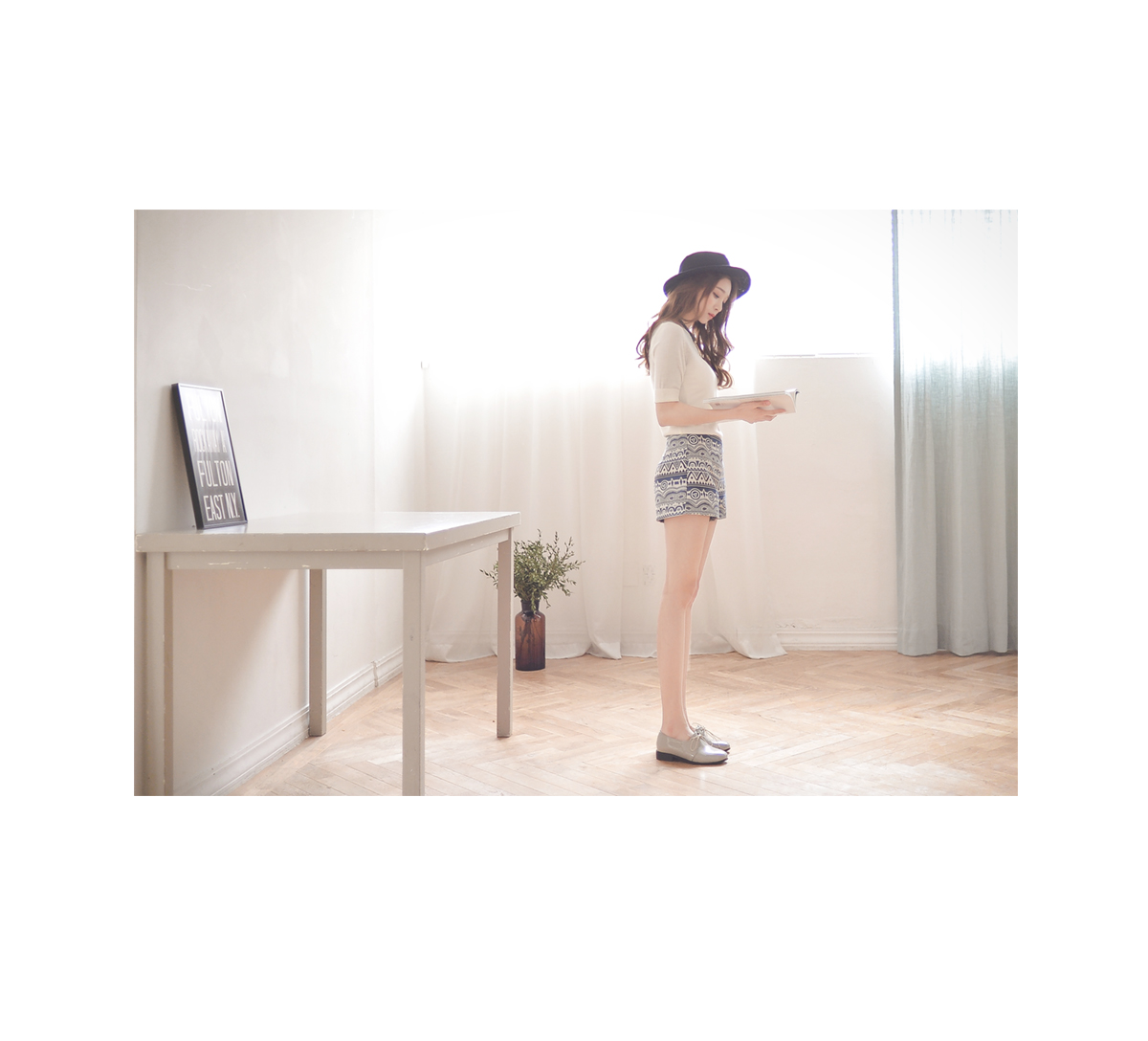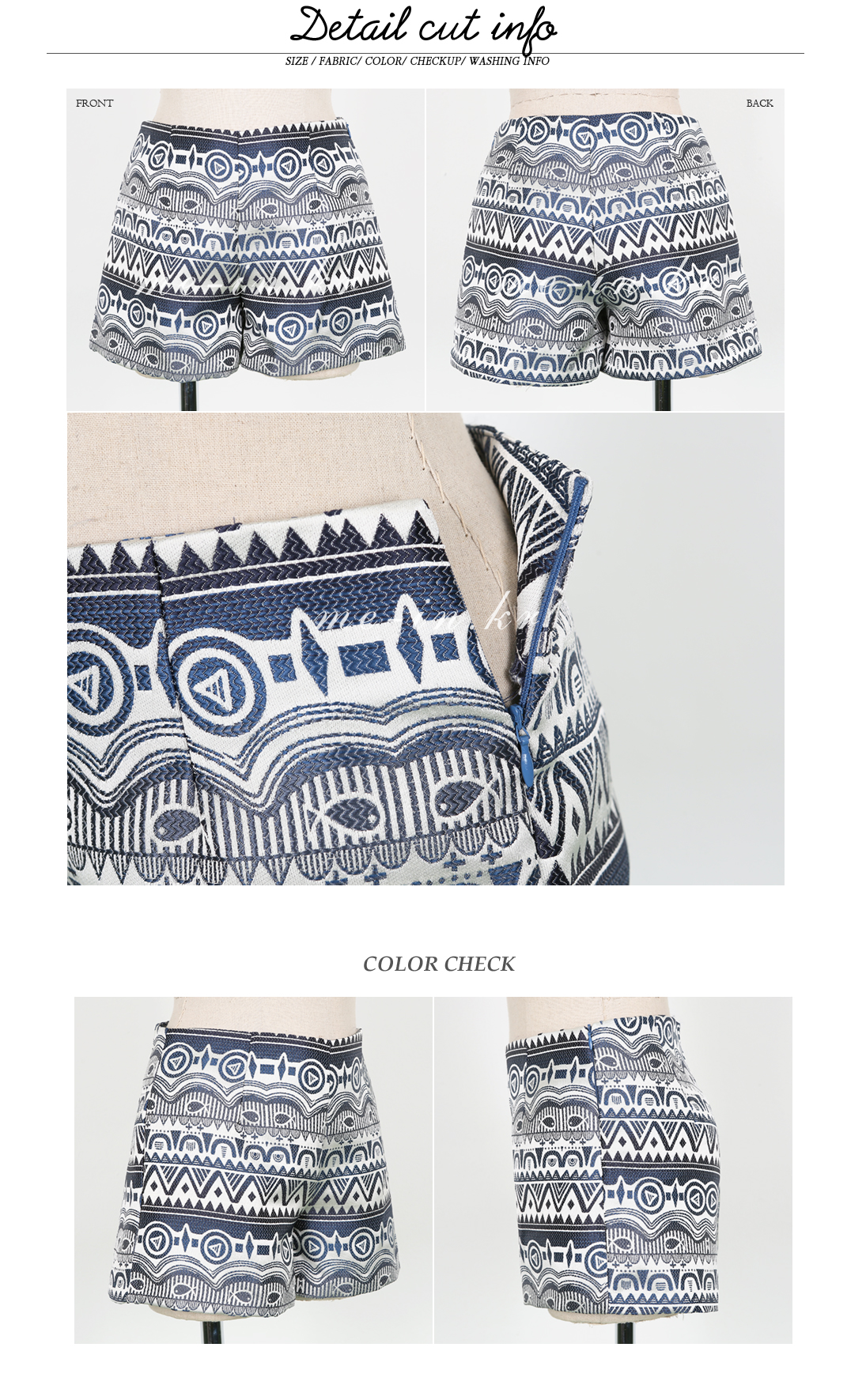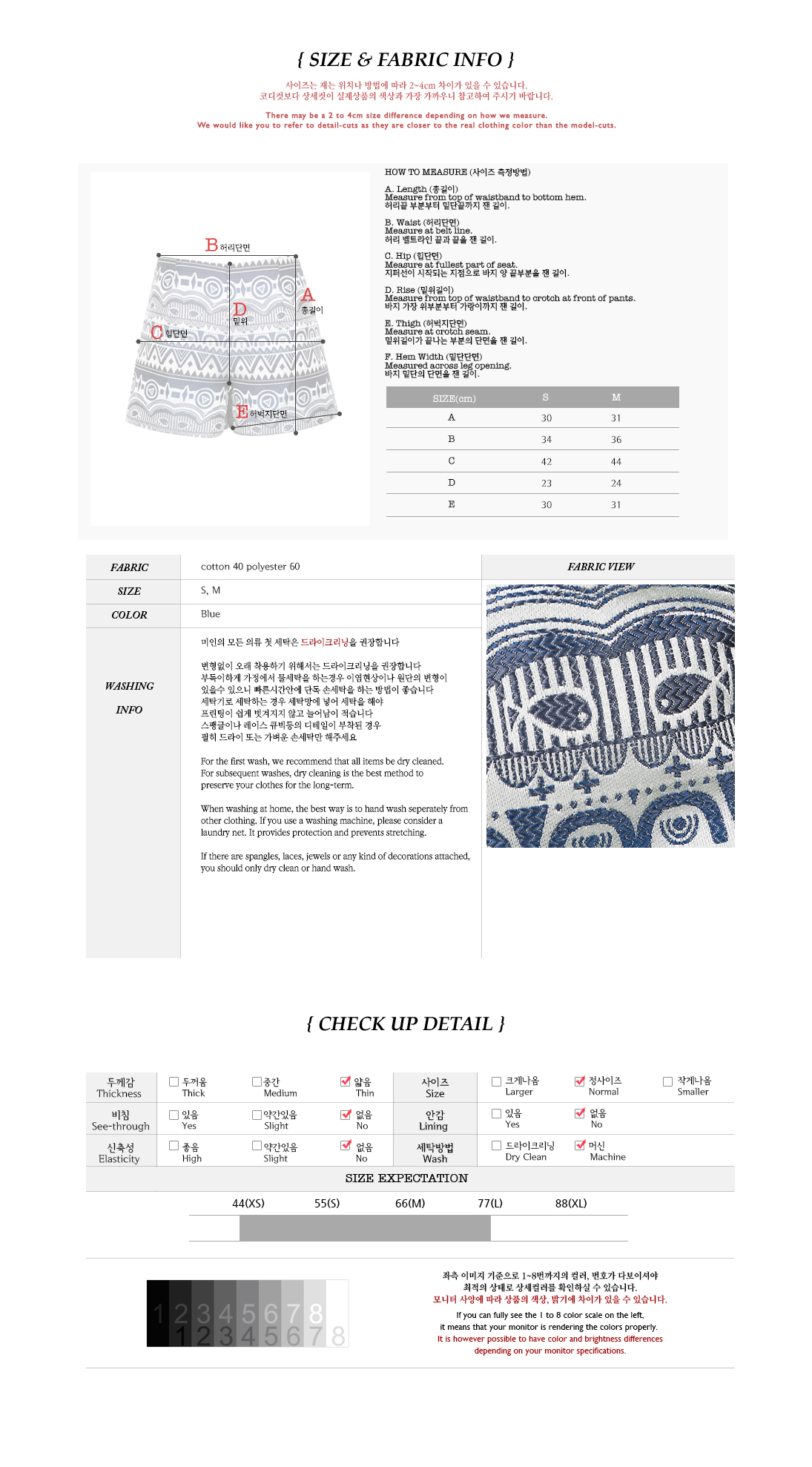 Detailed Info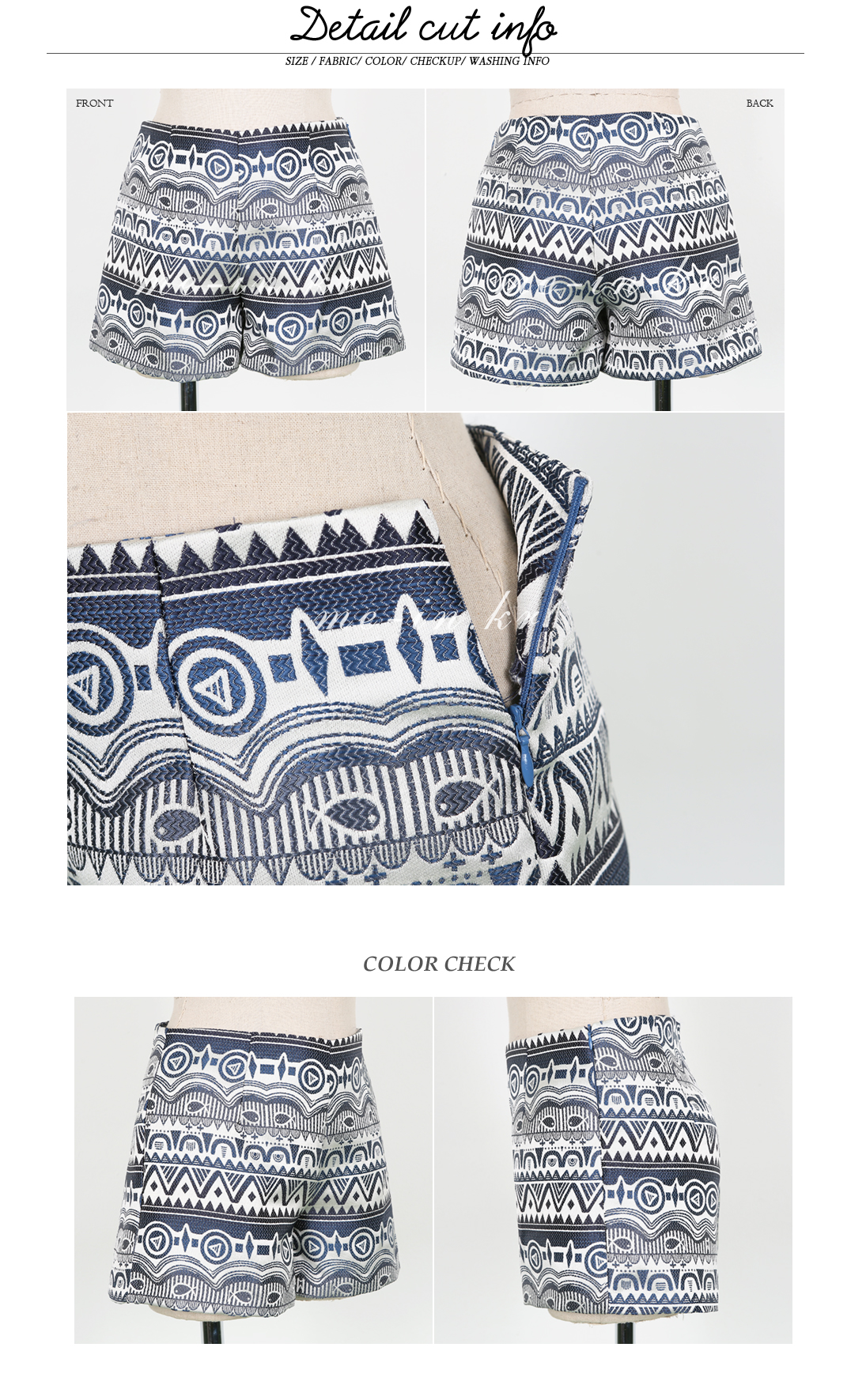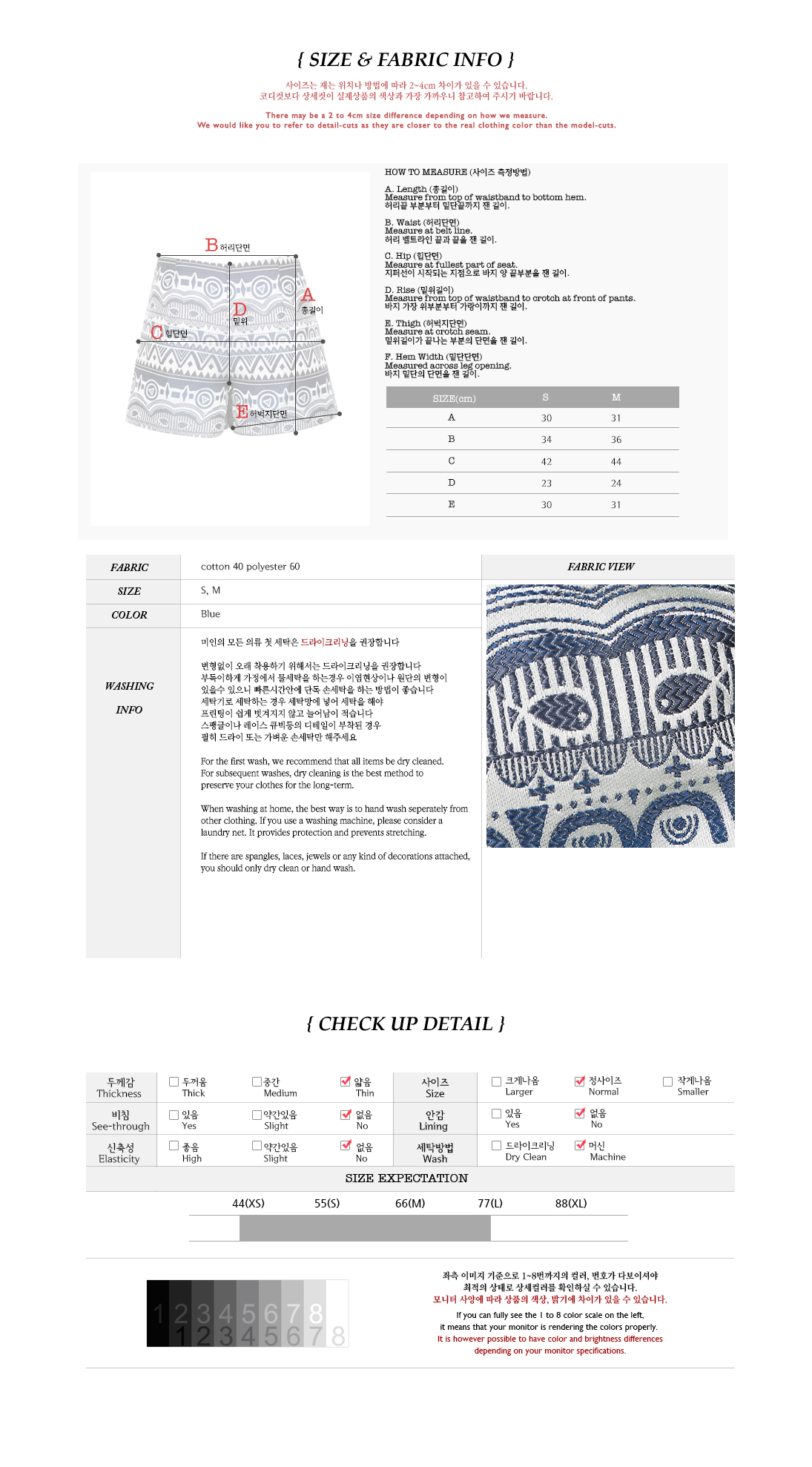 model Size