Description
Details
시원한 린넨 숏츠를 소개할게요.
화이트 색상의 상품으로 디자인, 색상에 구애받지않고
쉽게 레이어링이 가능하며 긴 밑위 기장으로
착용감이 뛰어난 숏츠입니다.
또한 낙낙한 포켓으로 작은 물건을 넣기 좋으며
소재에서 주는 시원함이 있는 린넨상품입니다.
힙라인쪽에 페이크 포켓으로 레그라인을 높게 표현했으며
너무 짧은 기장이 아니라 다양한 룩에
매칭하시기 좋은 숏츠입니다.
모델 혜진처럼 같은 색사의 자켓과 오피스룩으로도
활용이 가능하며 간편한 티와 샌들로
나들이룩으로도 좋은 상품입니다.
S,M의 두가지 사이즈로 구성되어있습니다.
*
Cool linen shorts in White that is easy to layer.
Also comes with functional side pockets.
Fake pockets at the back helps to
give the outfit more structure while
accentuating the leg line.
A great piece to achieve a variety of looks,
for example, match it with a basic tee
and a pair of sandals for a day out.
Available in sizes S and M.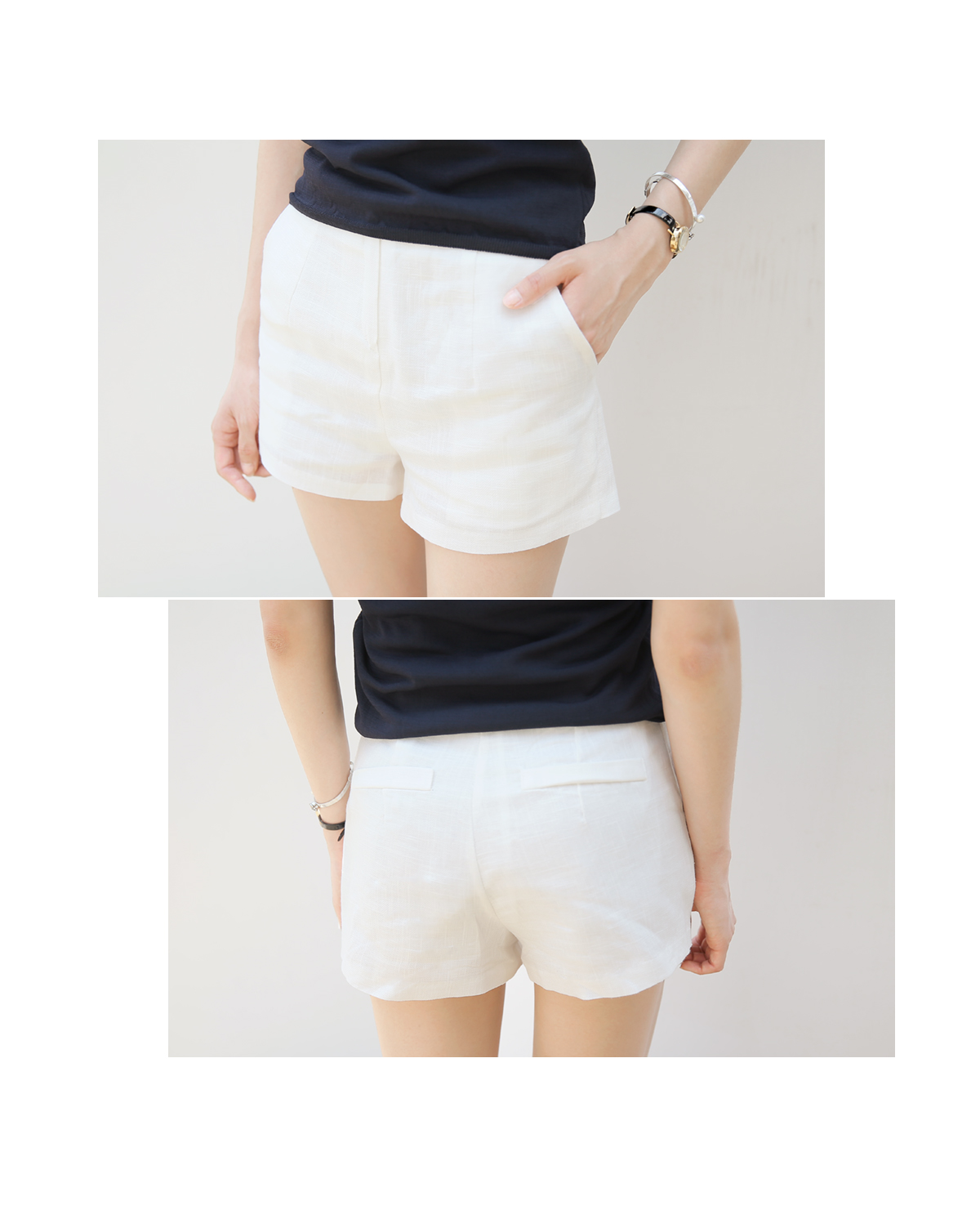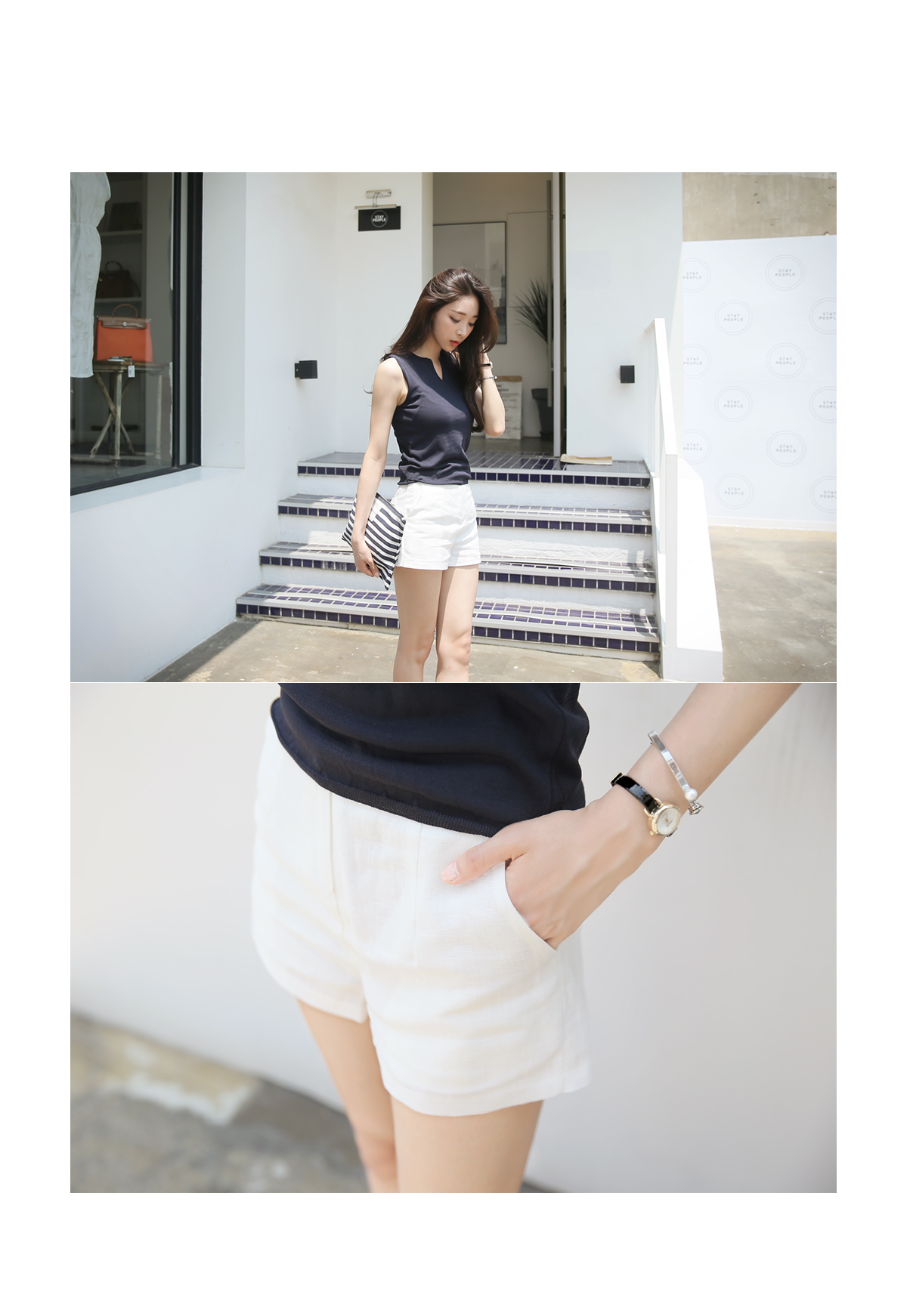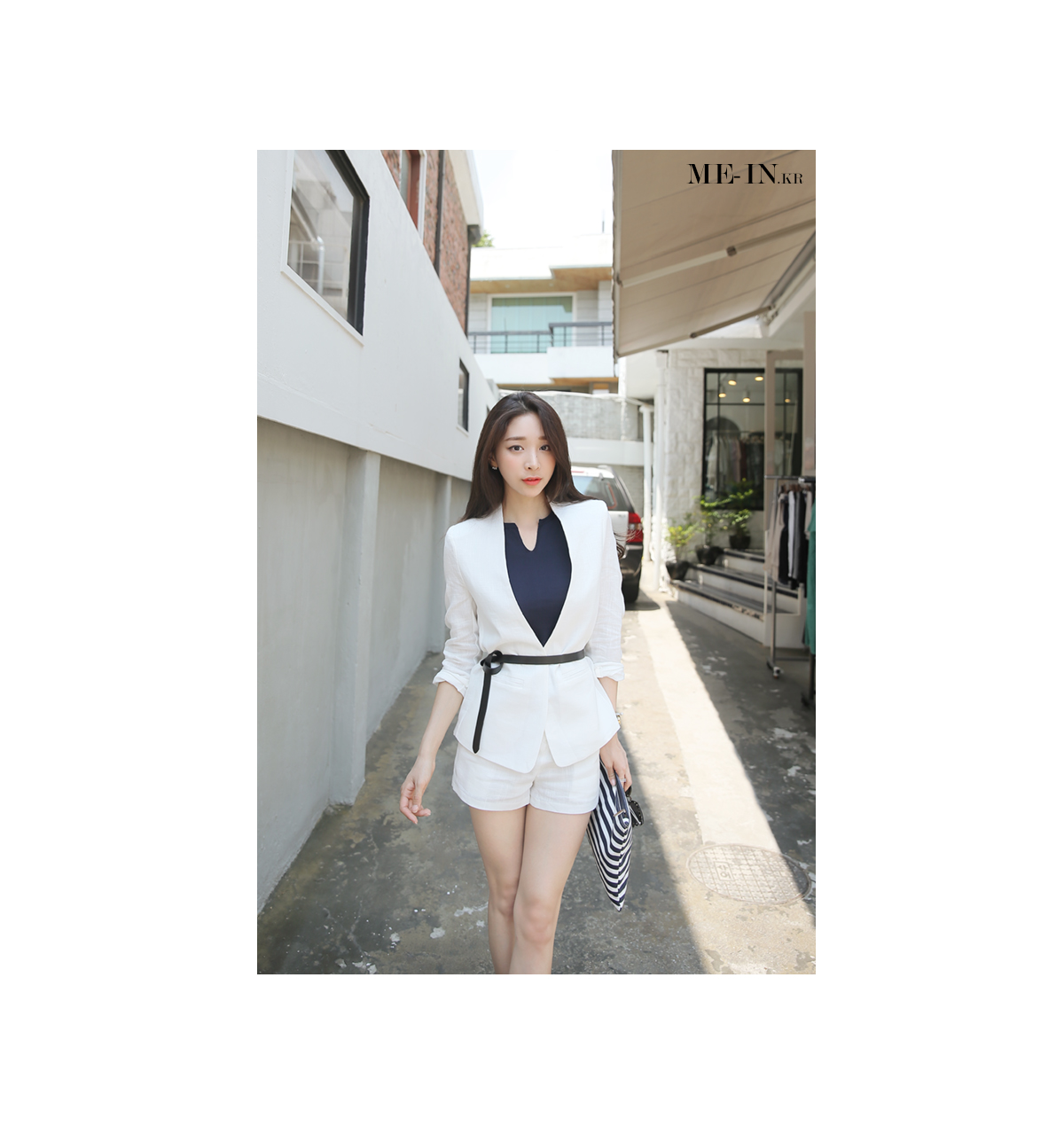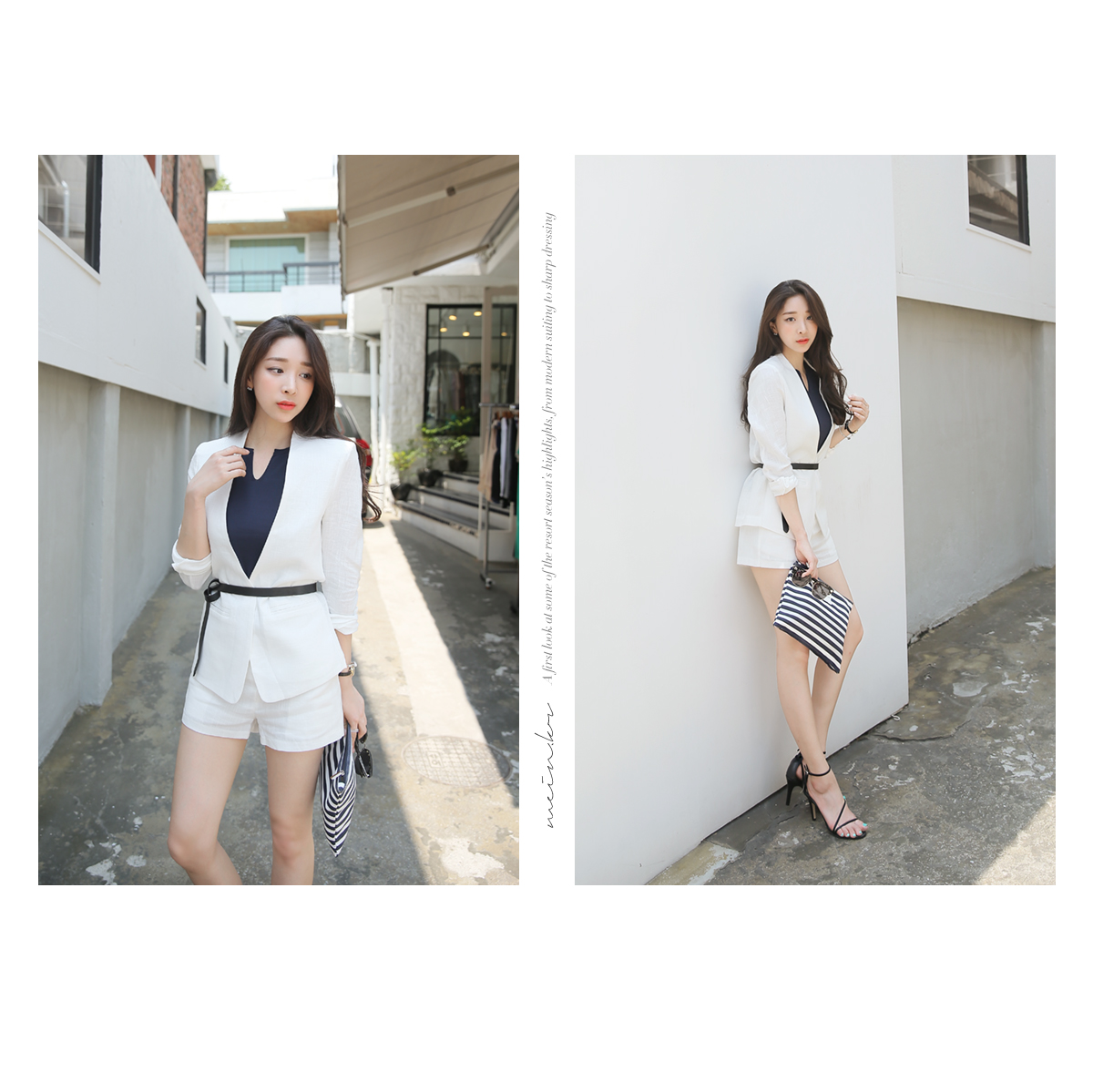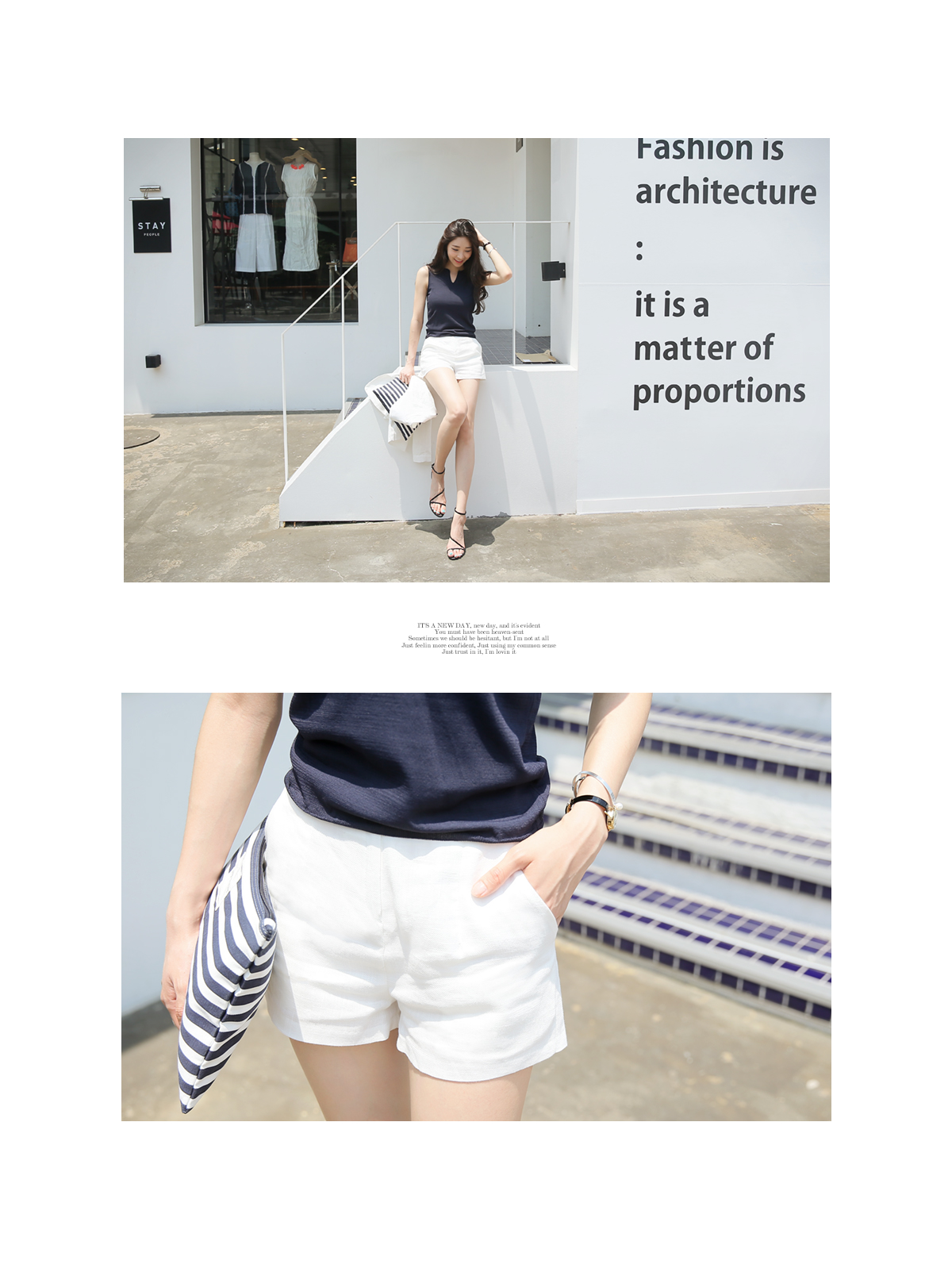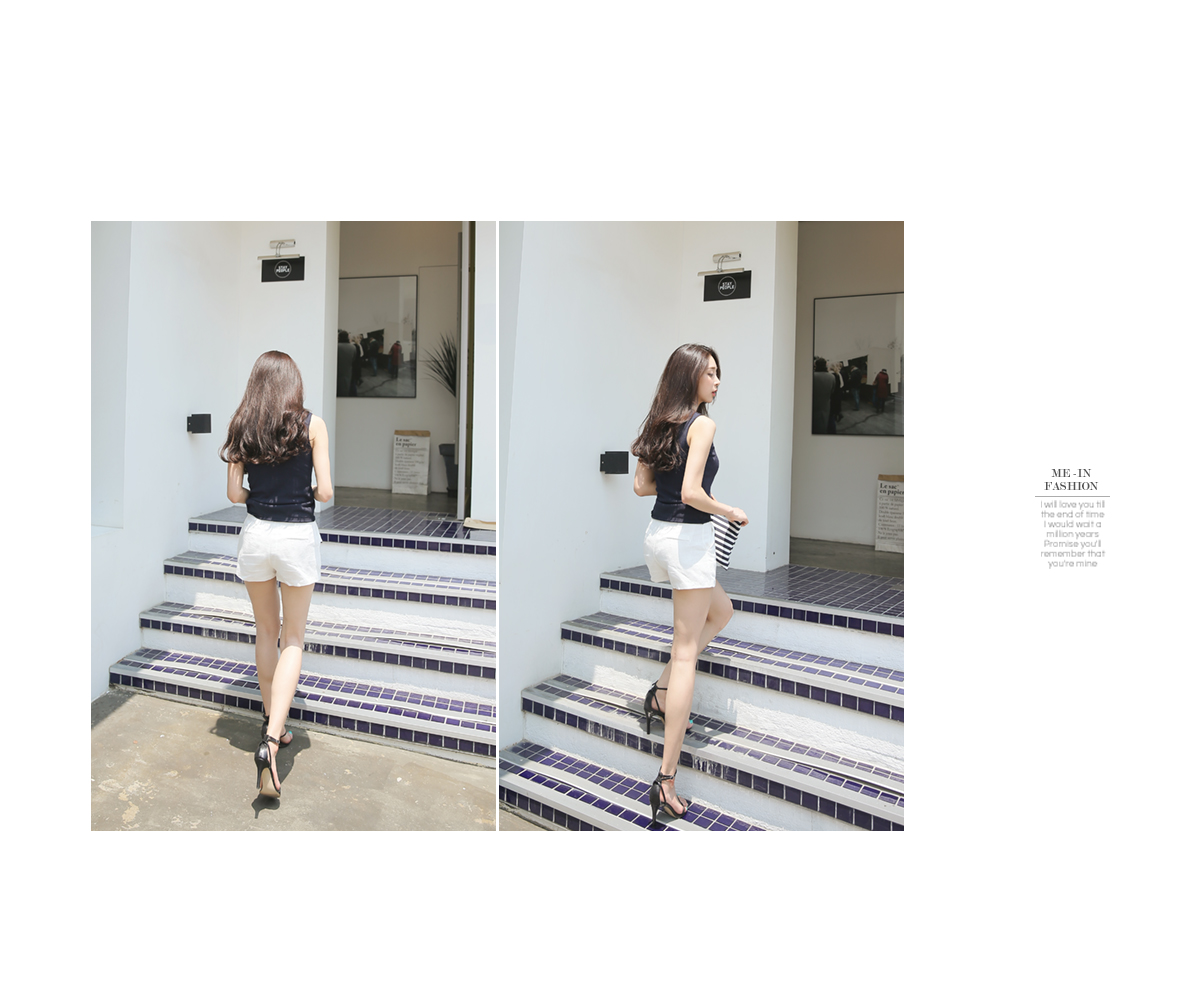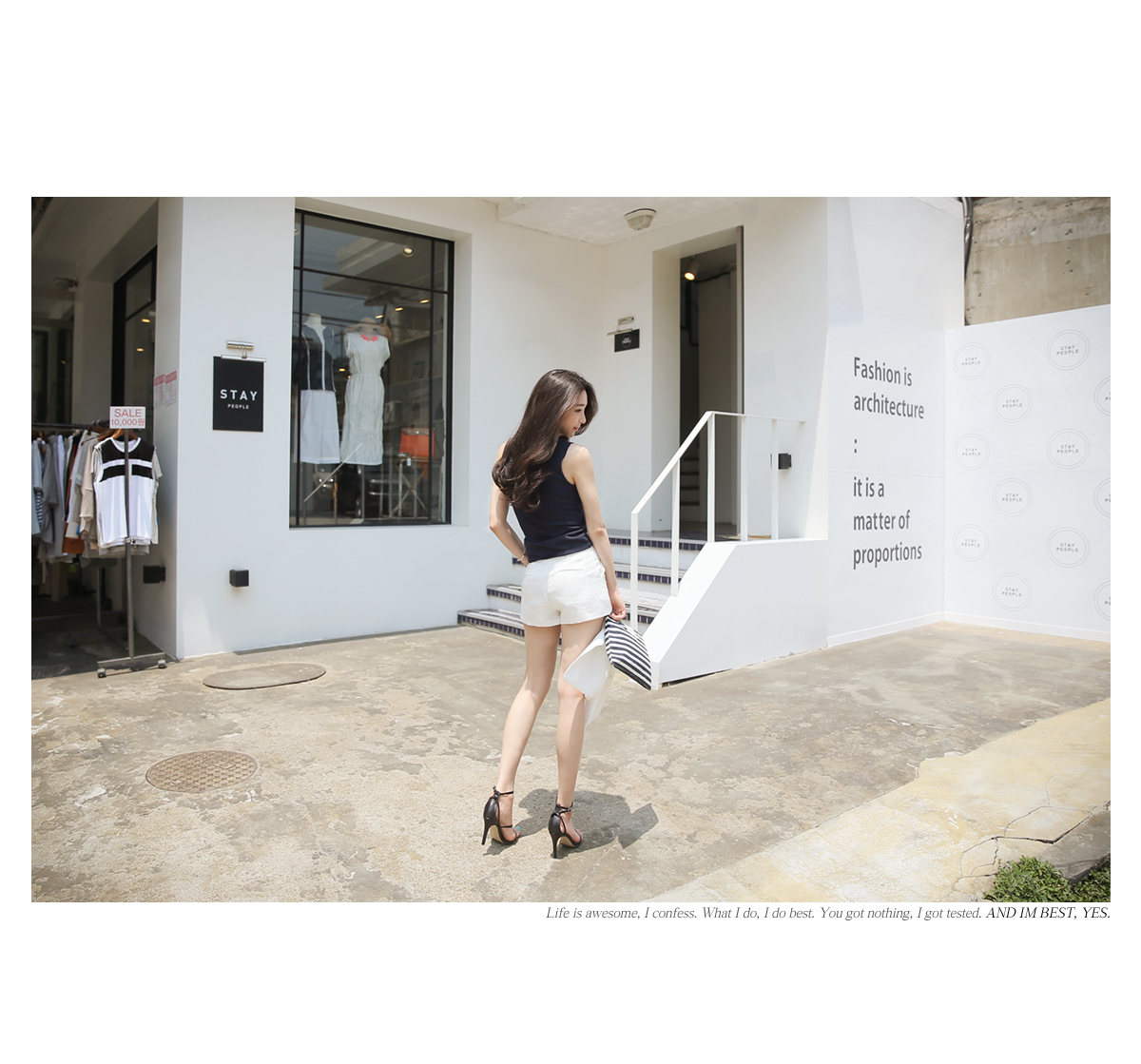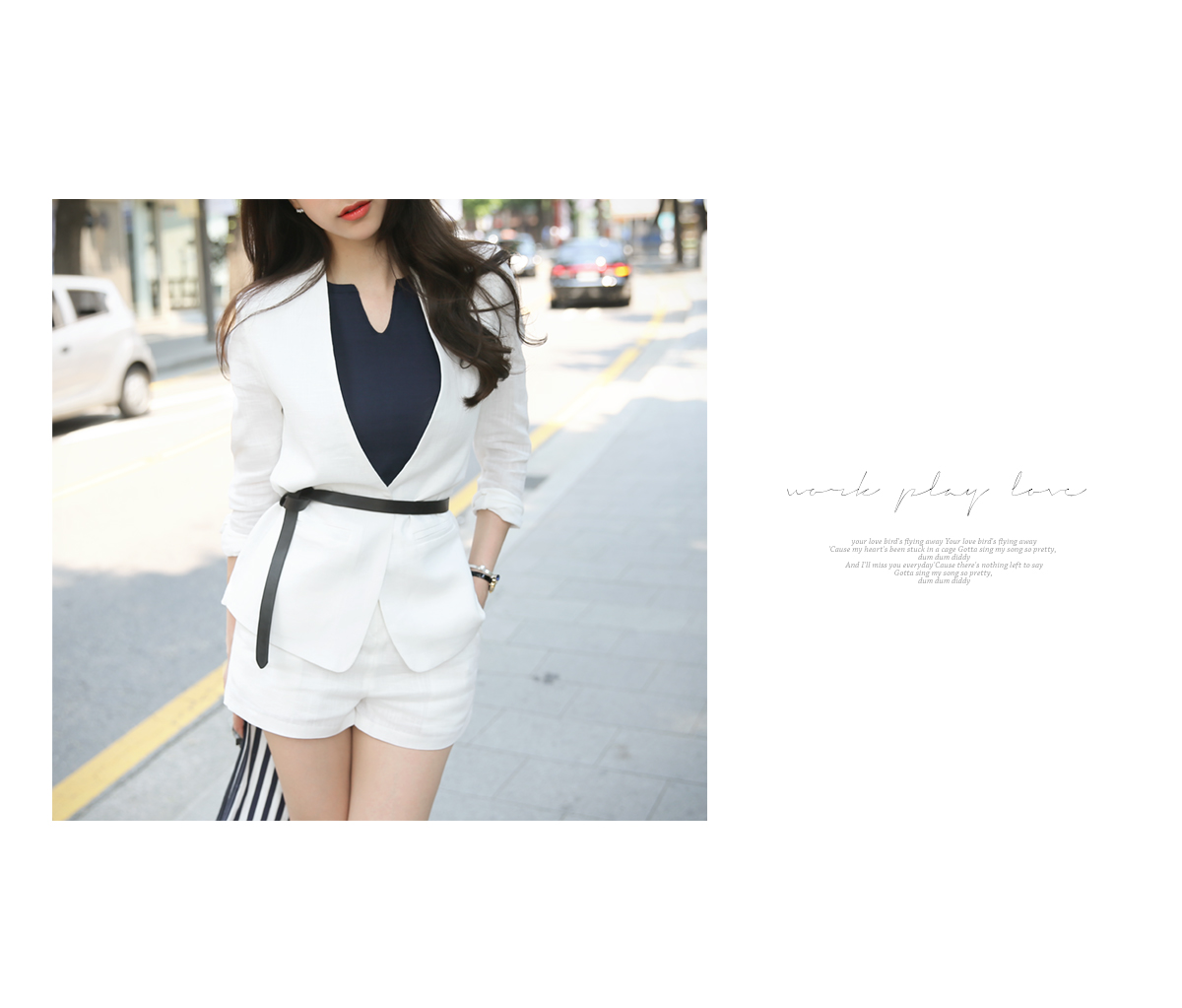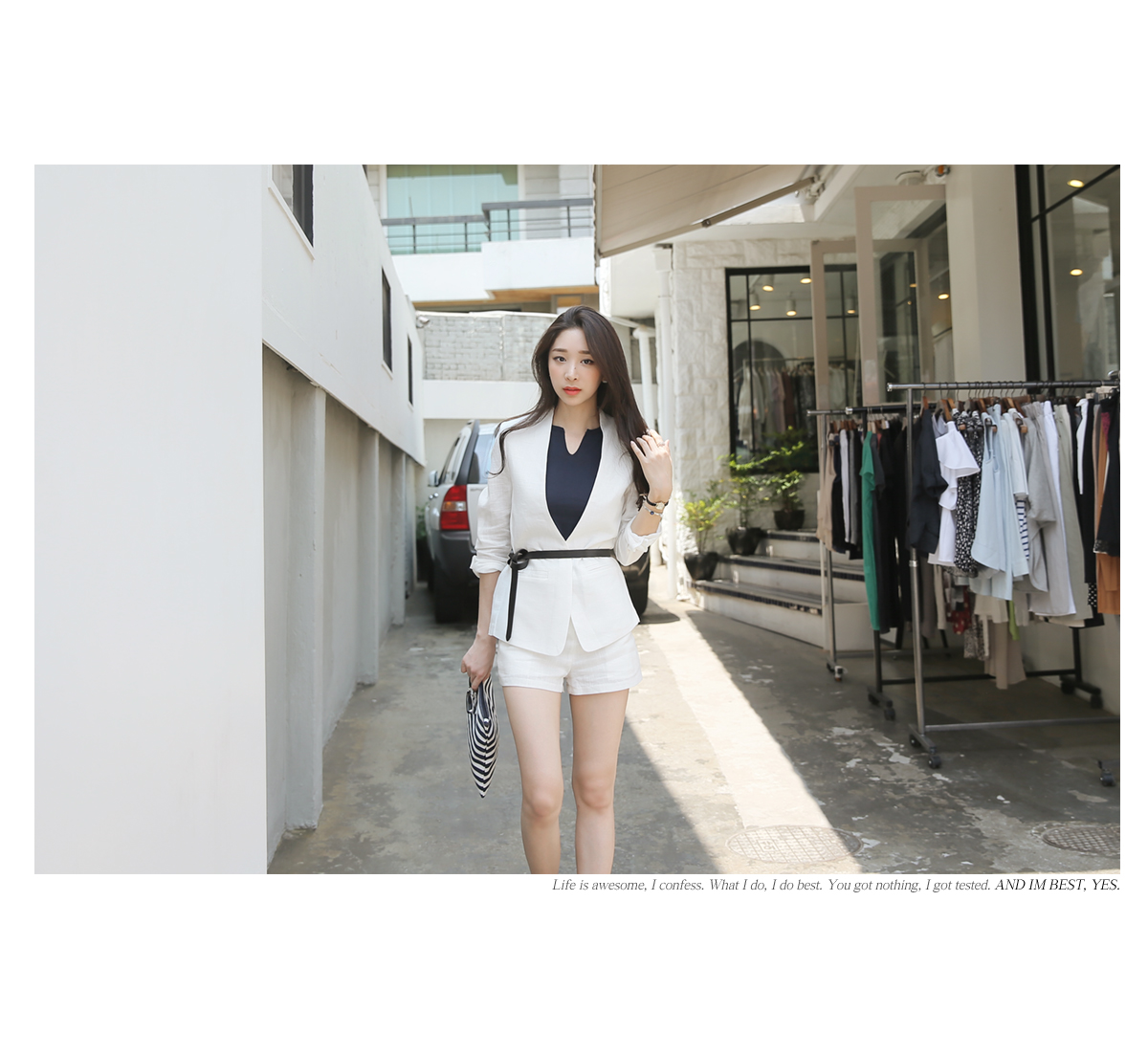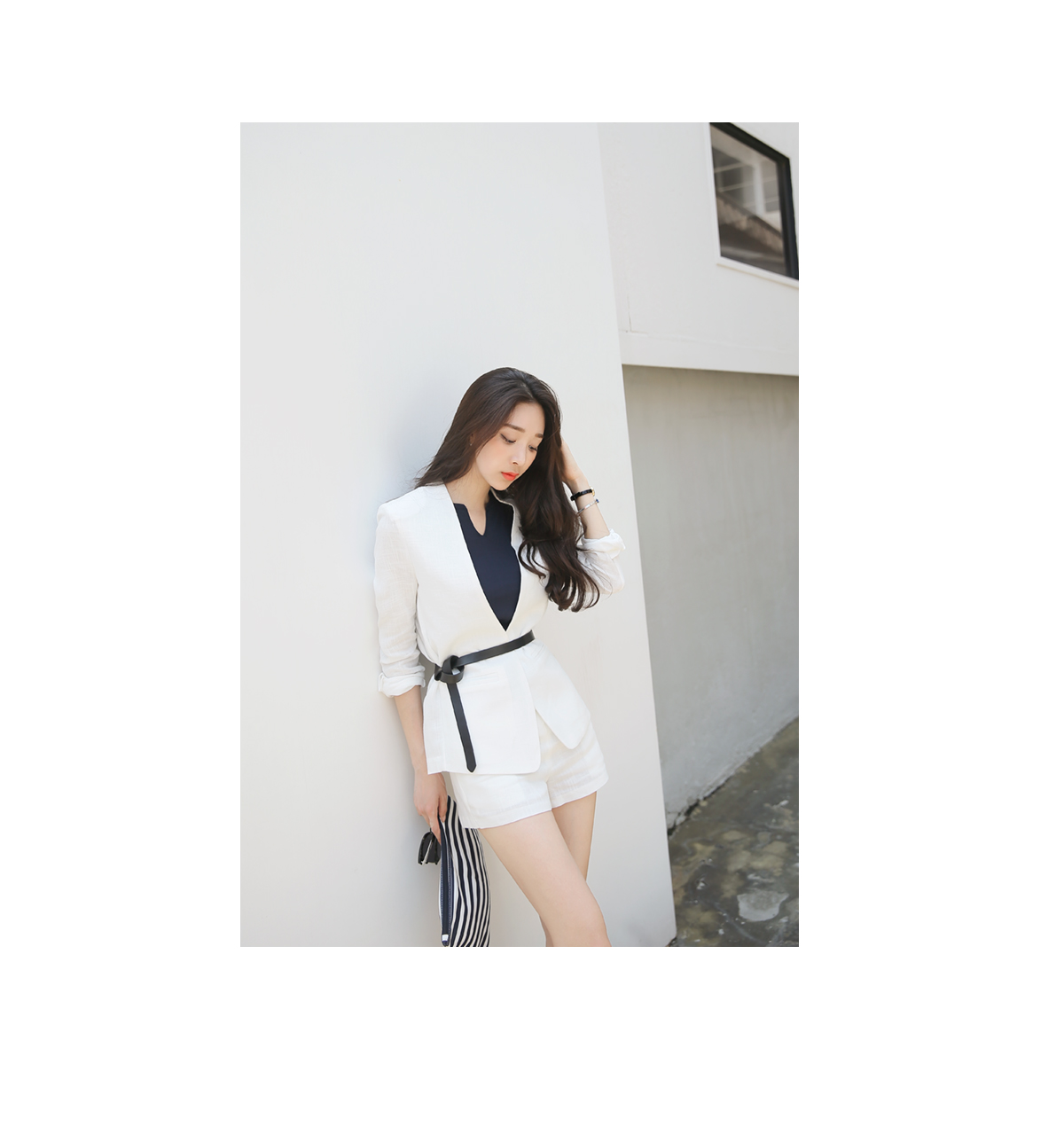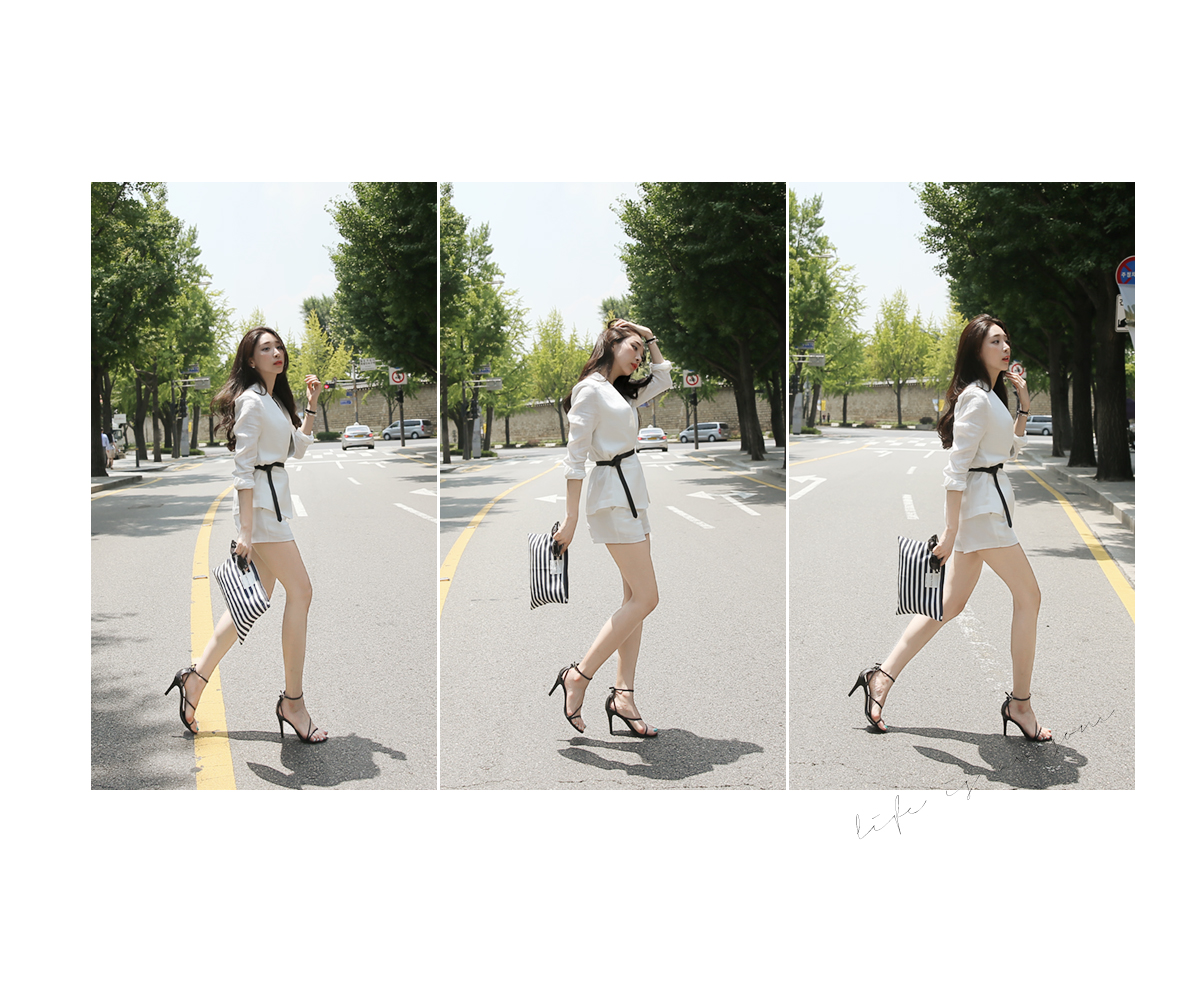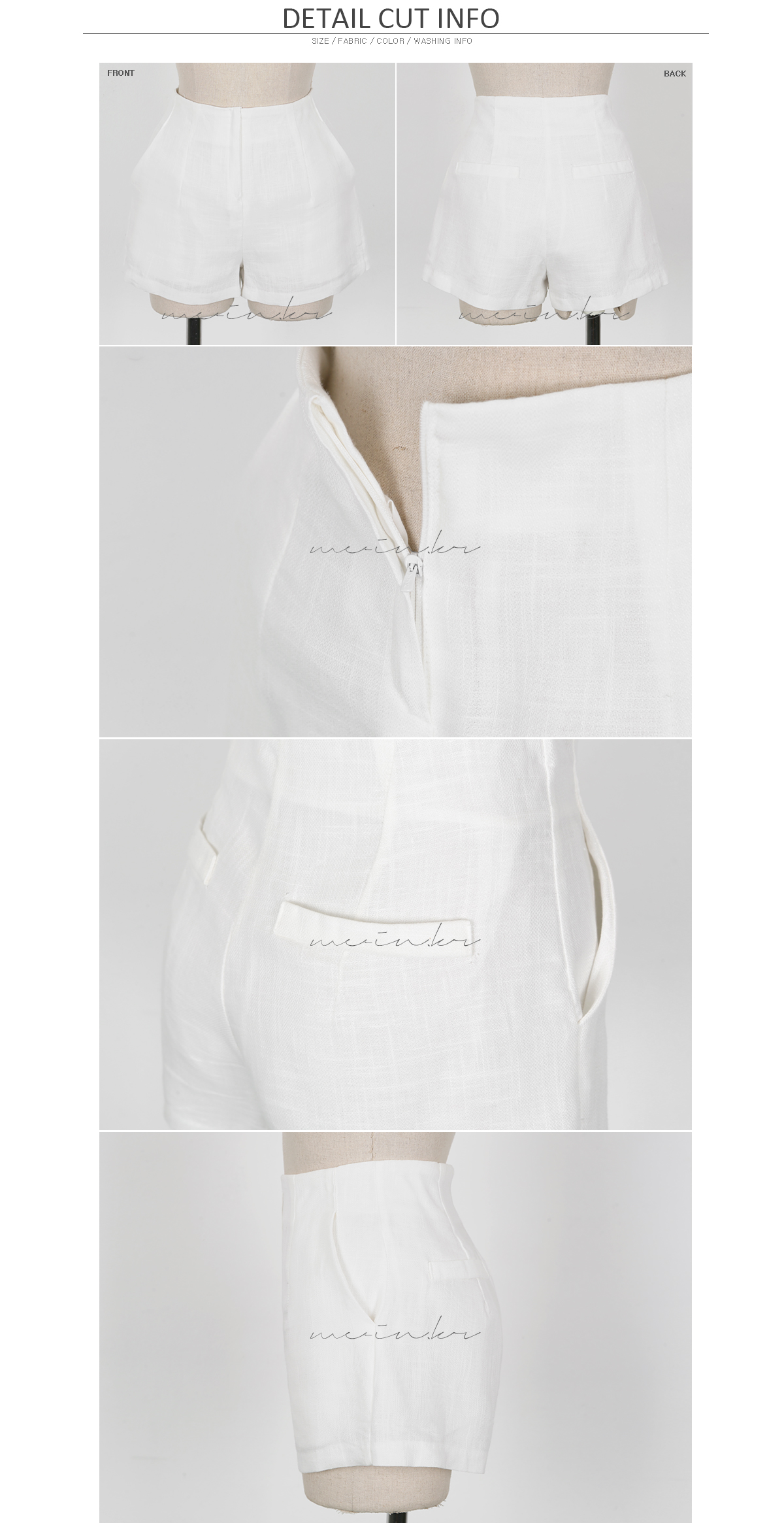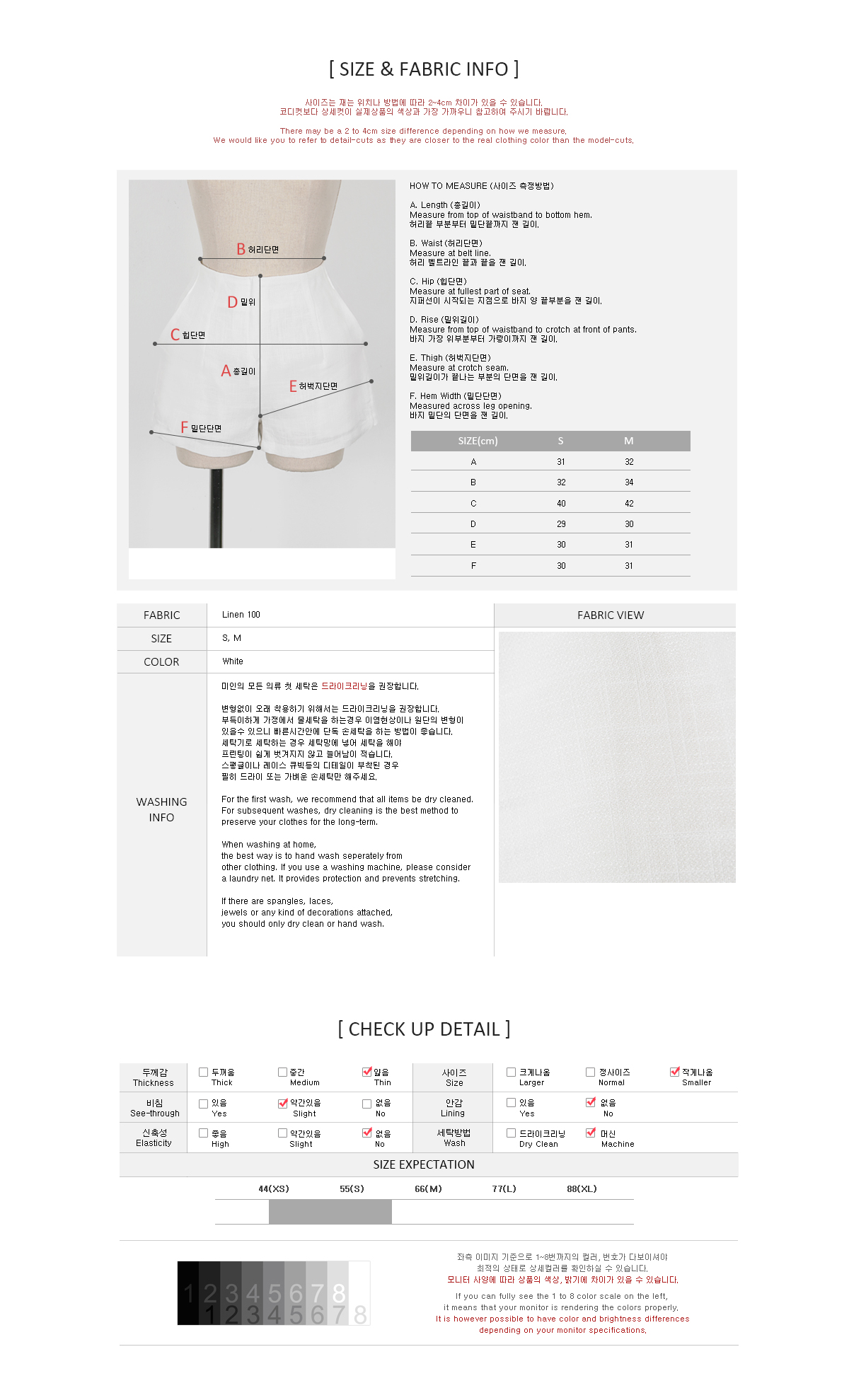 Detailed Info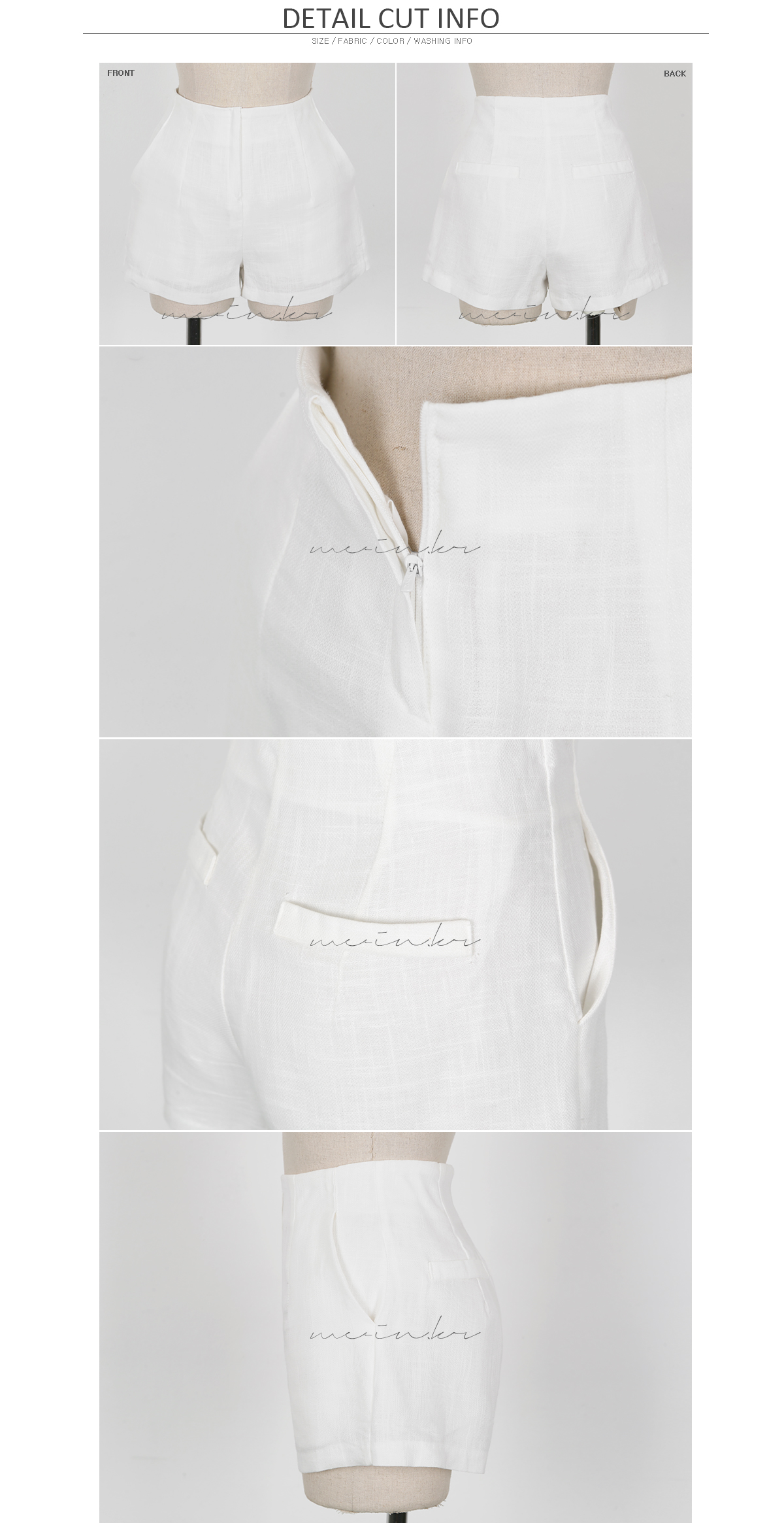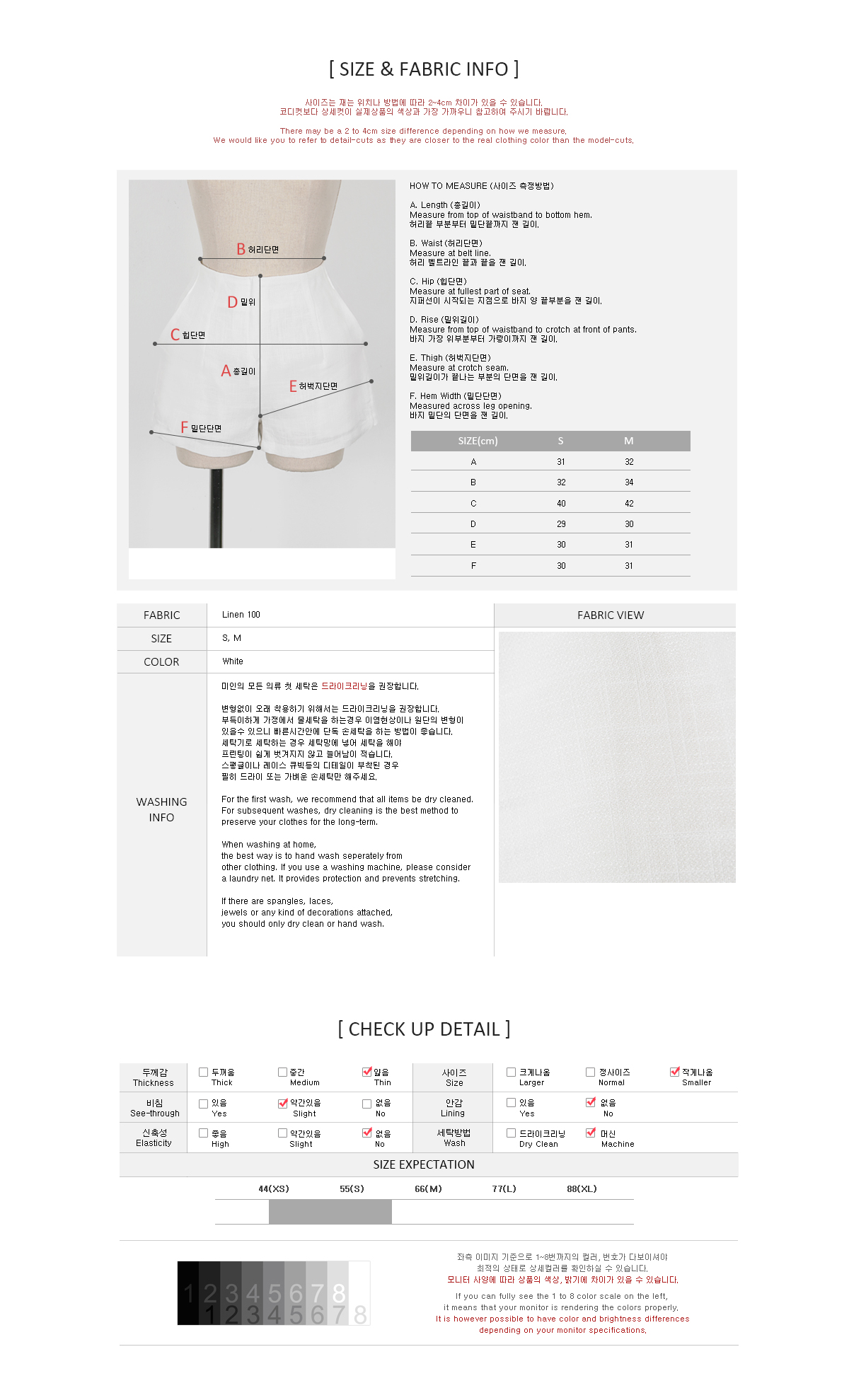 model Size