Description
Details
여성스러운 실루엣을 자랑하는
A라인 숏팬츠에요.
린넨 100% 소재감으로 시원한 착용감으로
사랑받는 제품이에요.
데일리용으로 좋은 기장감으로
편안하게 입을수 있어요.
후면의 밴딩이 허리선을 자연스럽게 정리해주어
예쁘게 착용가능하세요.
프론트에 포켓을 더하여 실용성있게 입을수 있어요.
린넨 특유의 고급스러운 소재감에 베이지, 네이비
두컬러로 준비했으니 초이스해주세요.
*
A pair of linen shorts designed with
an A-line structure to create a feminine silhouette.
Its 100% linen material has a cooling and
breathable fit when worn, making it so well-loved.
Its comfortable length makes it suitable for daily wear,
along with functional front pockets.
A slight elastic banding detail
can be found at the back of the waistline to
allow for more comfortable and relaxed fitting.
Available in Navy and Beige.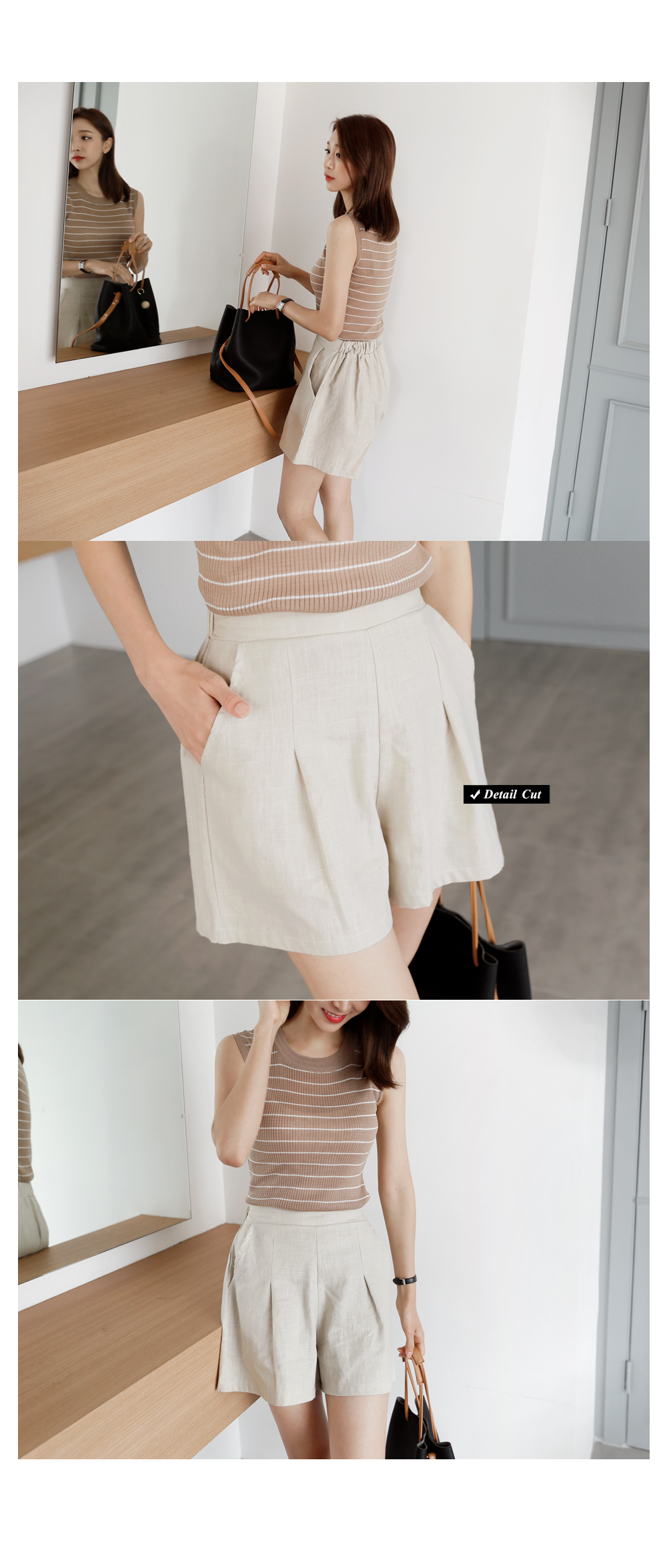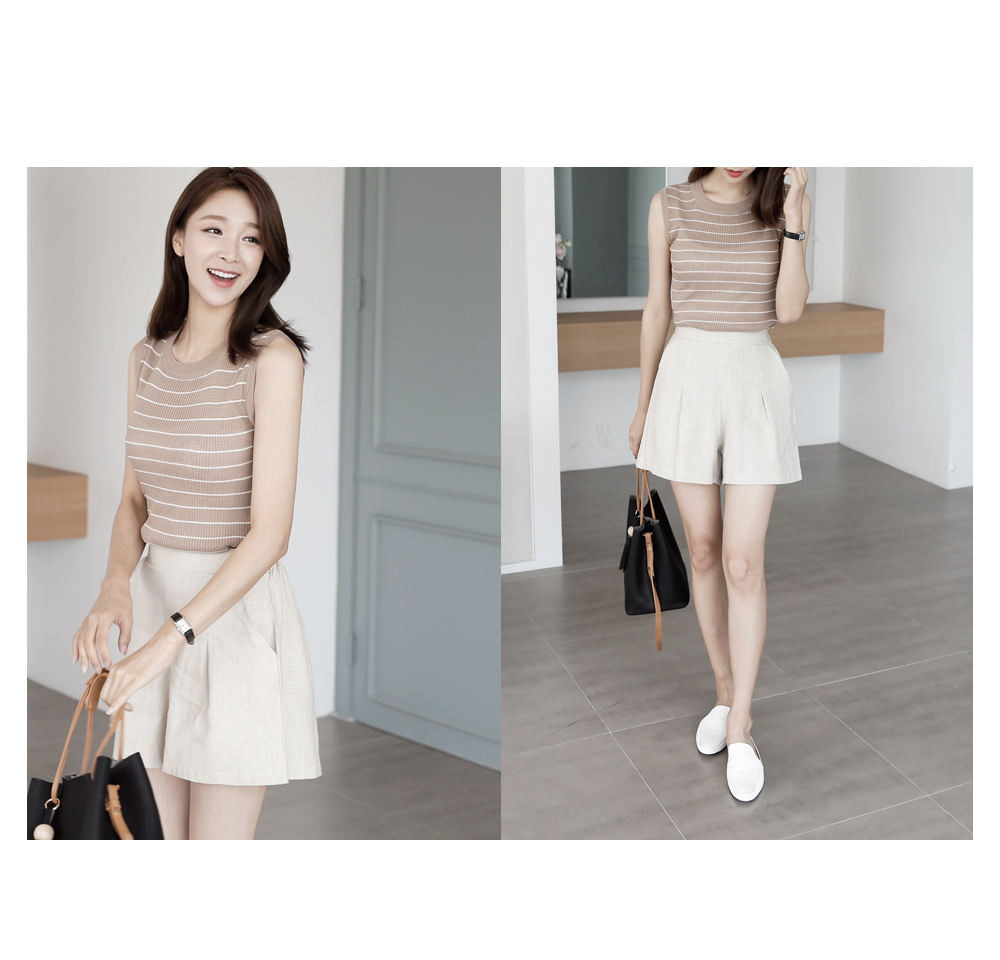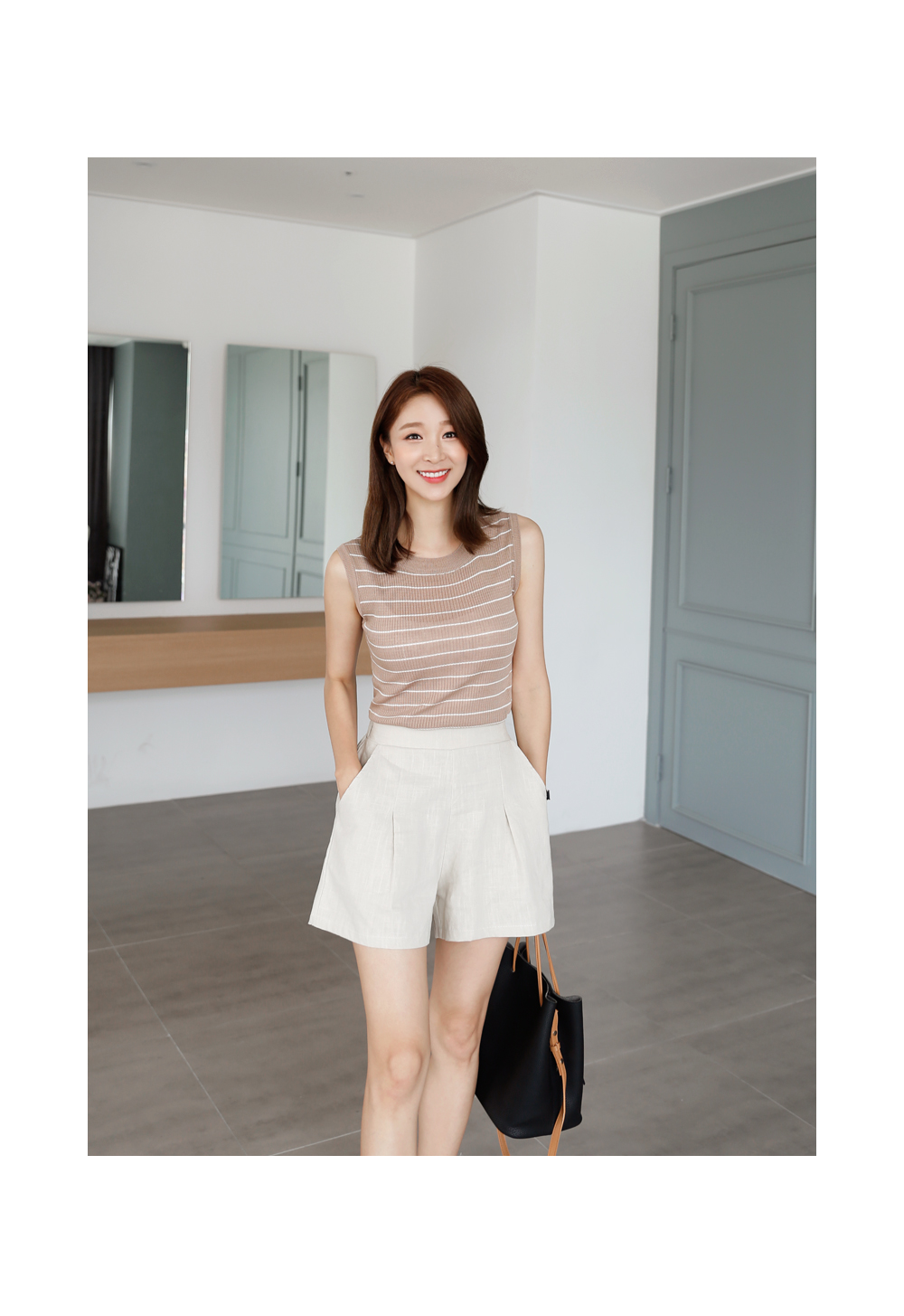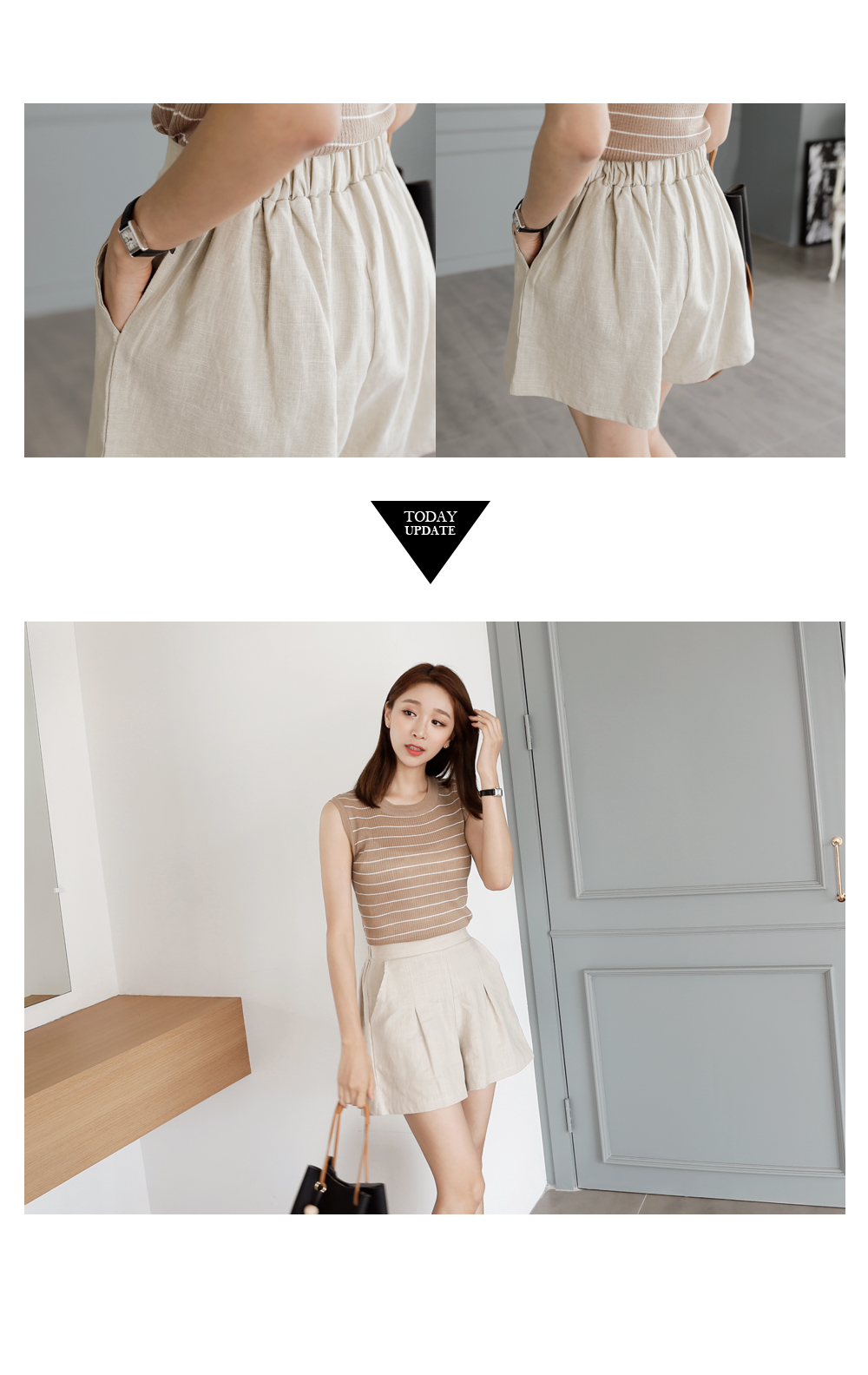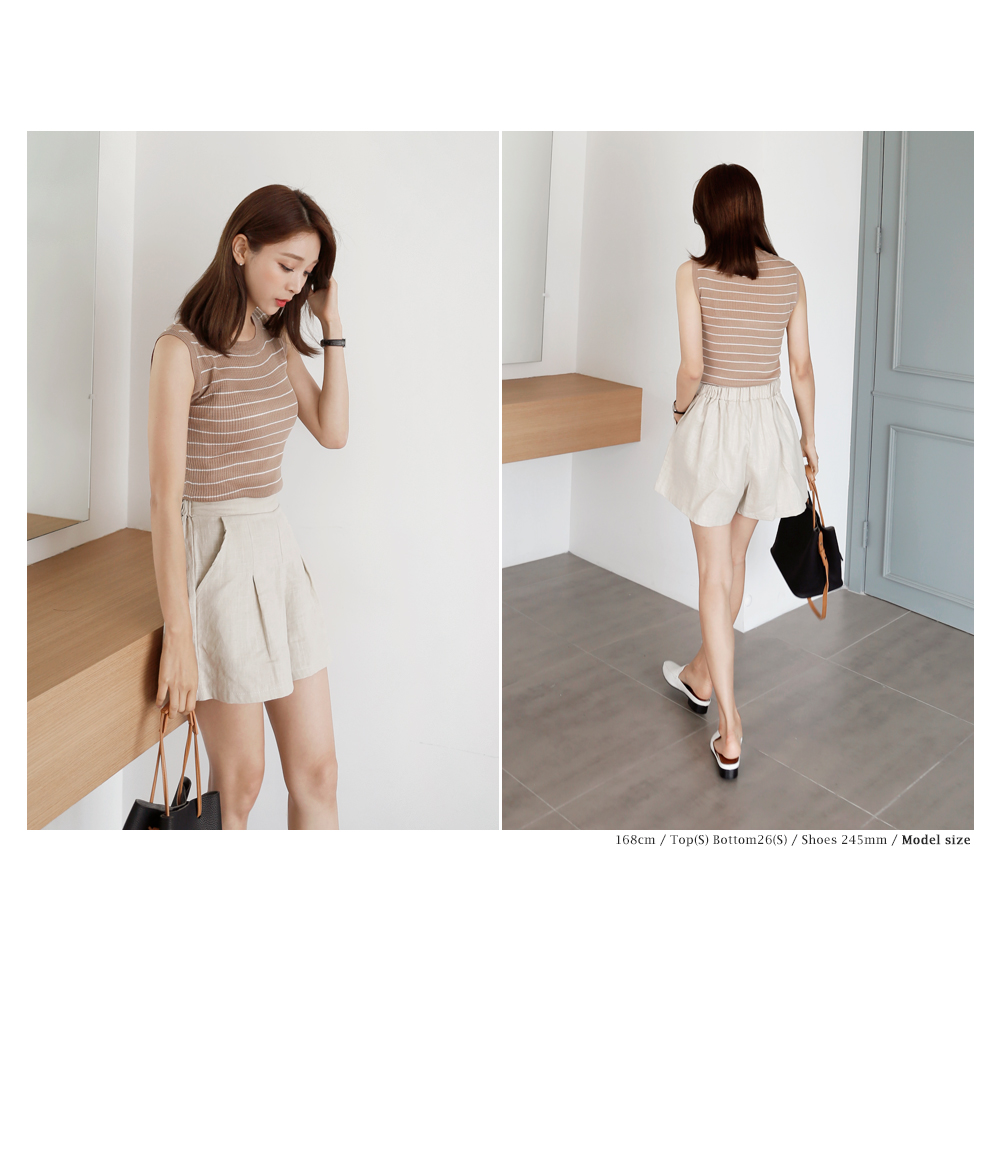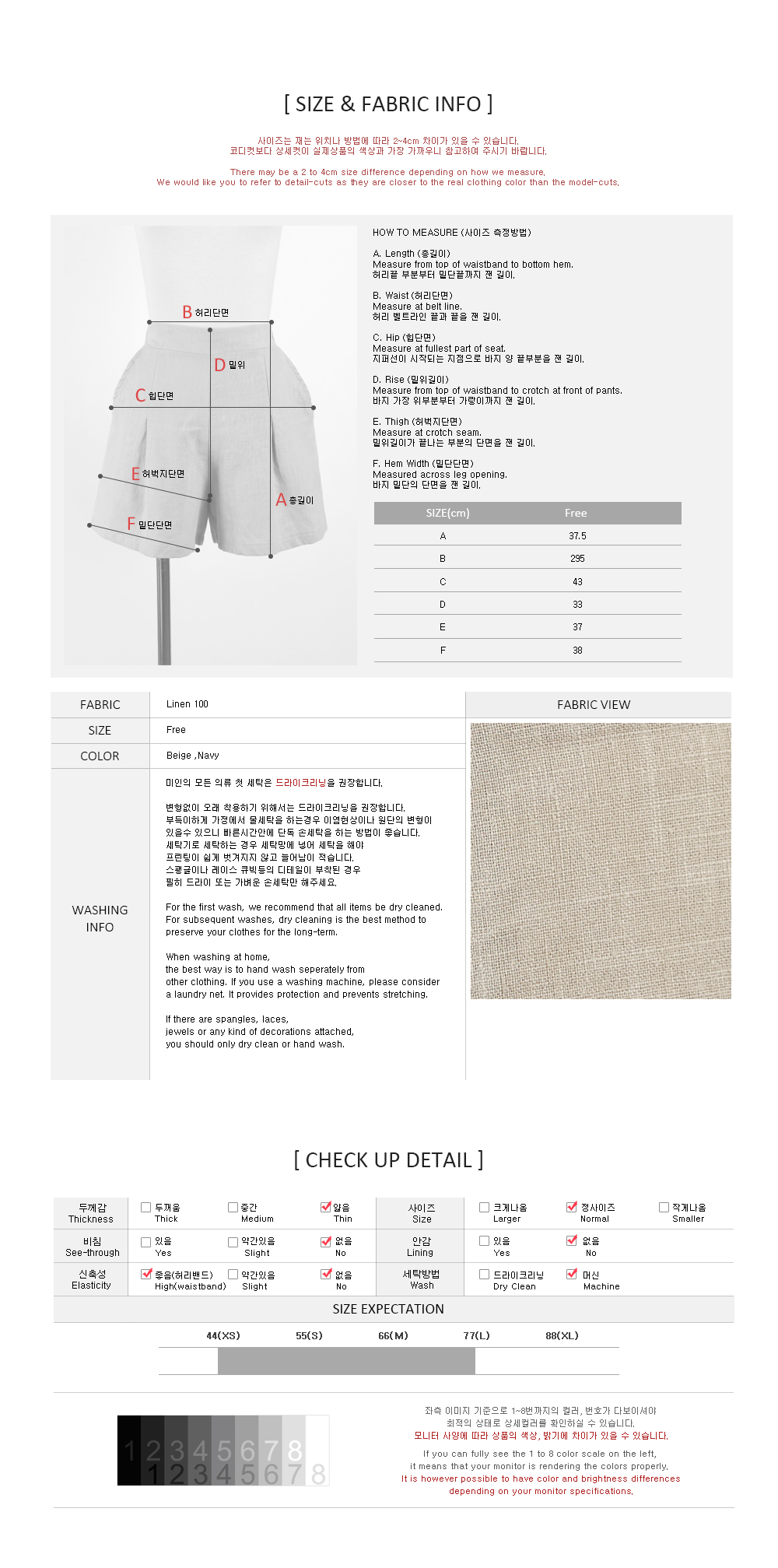 Detailed Info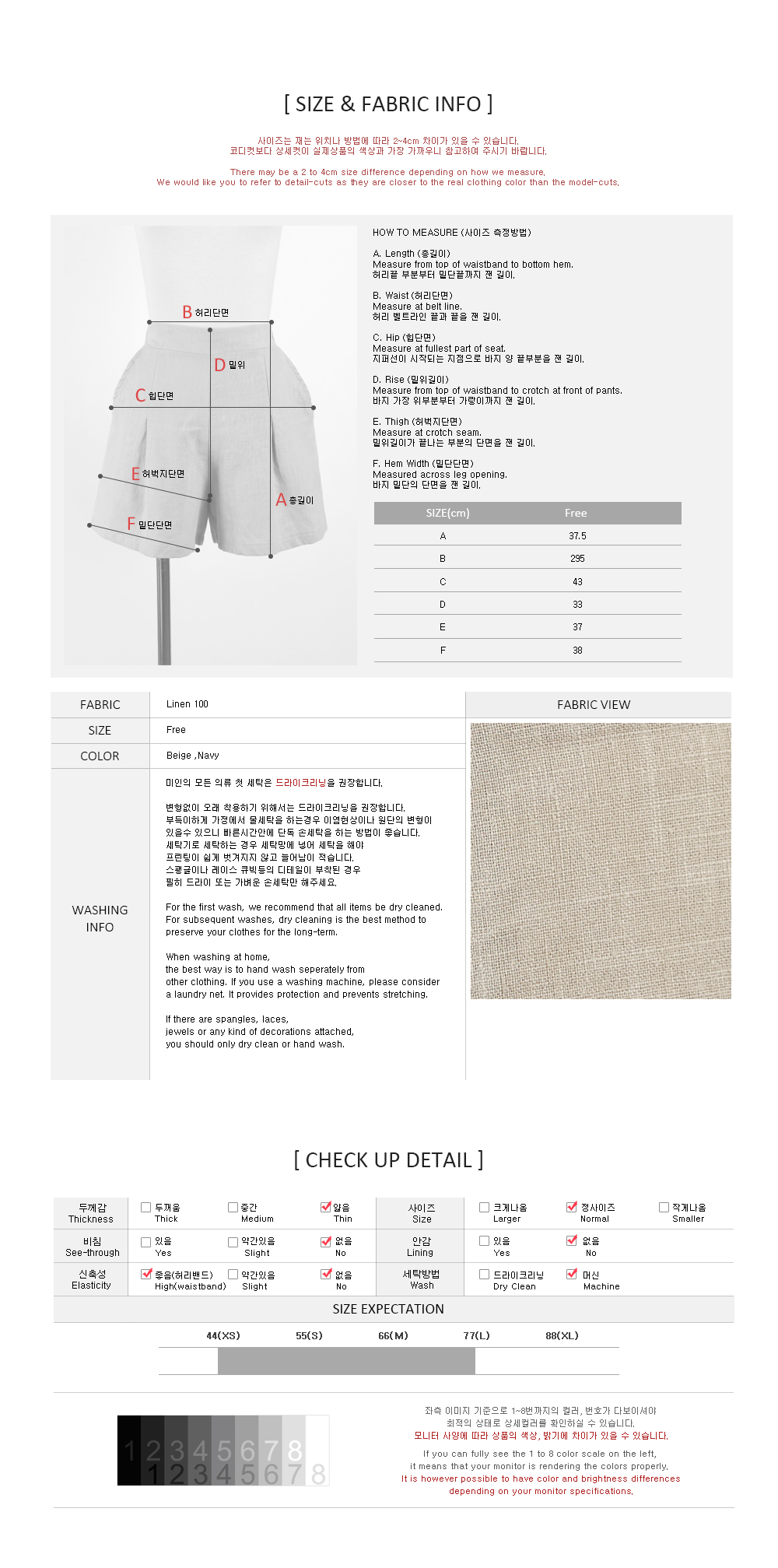 model Size