Description
Details

다리 라인이 예뻐보이는
부츠컷 슬랙스를 소개 해요.
폴리에스테르 100% 소재로 제작되어
소재감이 굉장히 부드러워요.
하이웨이스트 디자인으로
허리선이 높게 위치하여 다리가 길어보여요.
허벅지까지는 슬림하게 핏되며, 무릎 아래부터는
A라인으로 떨어지는 부츠컷 디자인이에요.
부츠컷 디자인이 과하지 않고 베이직한 디자인이라
다양한 아이템들과 부담없이 쉽게 매치 할 수 있어요.
모델 혜진은 이 아이템에 핏감에 반해서
블랙, 베이지 컬러 두개 다 겟 했어요.
*
We love these bootcut slacks a lot!
The soft fabric gives a good drape
and the bootcut makes the leg line look beautiful.
The high waistline is designed to
make the legs look longer.
With this cutting, you can easily match it
with most casual or basic tops in your wardrobe
for a stylish and relaxed look.
Available in Black and Beige.
We can't decide which colour we like better.
If you are like us, we recommend getting both!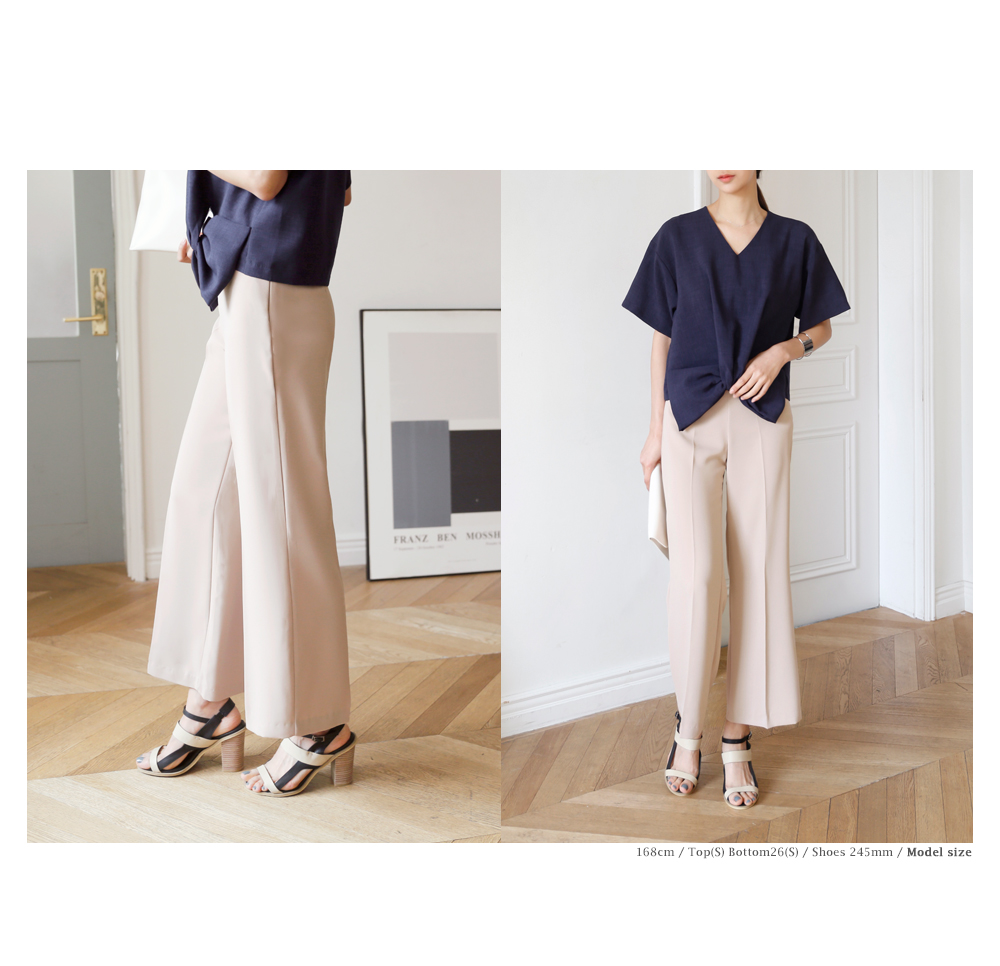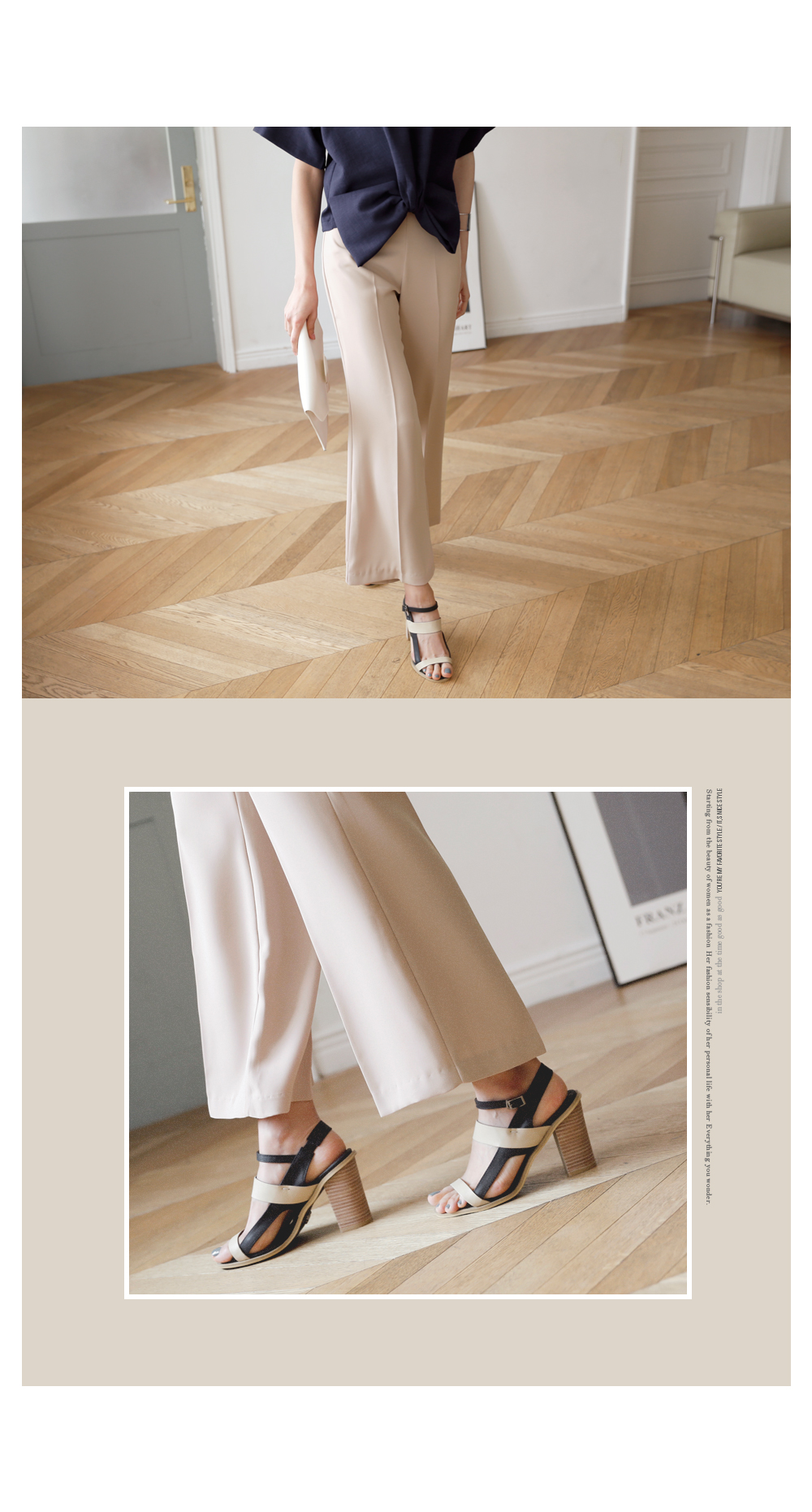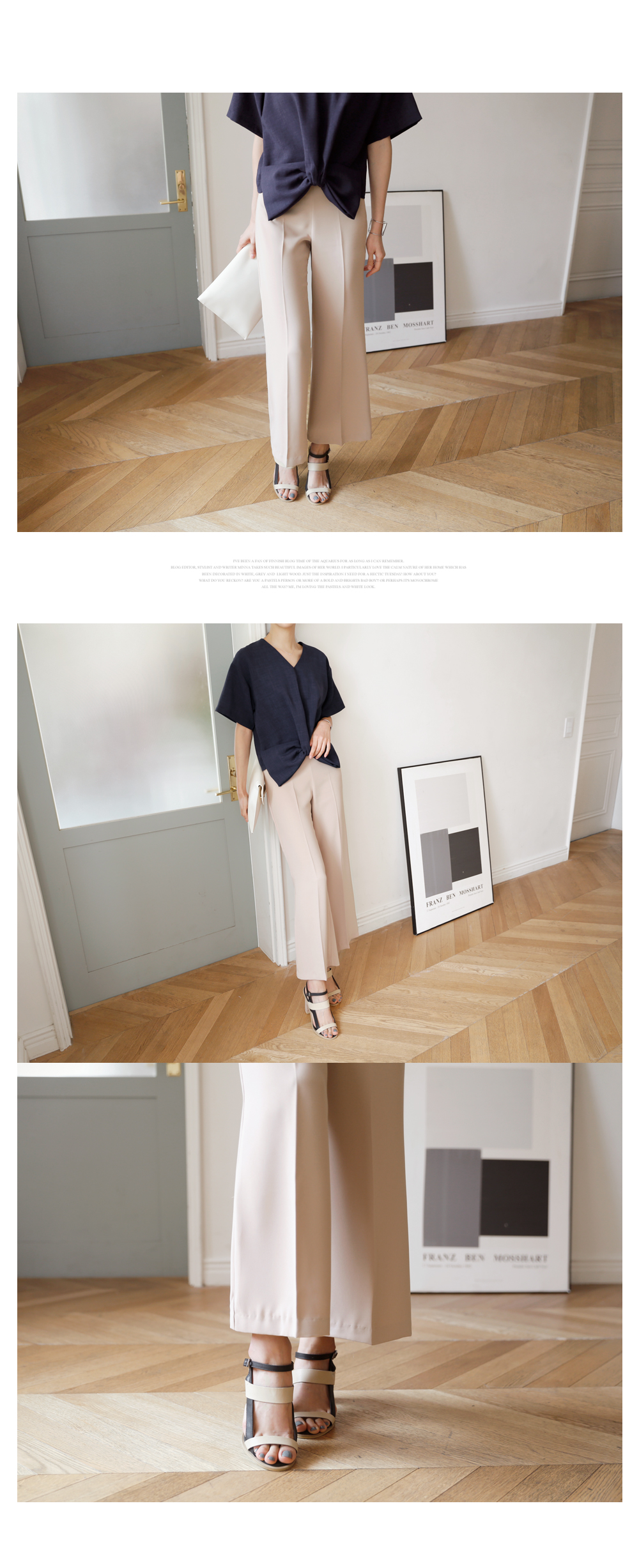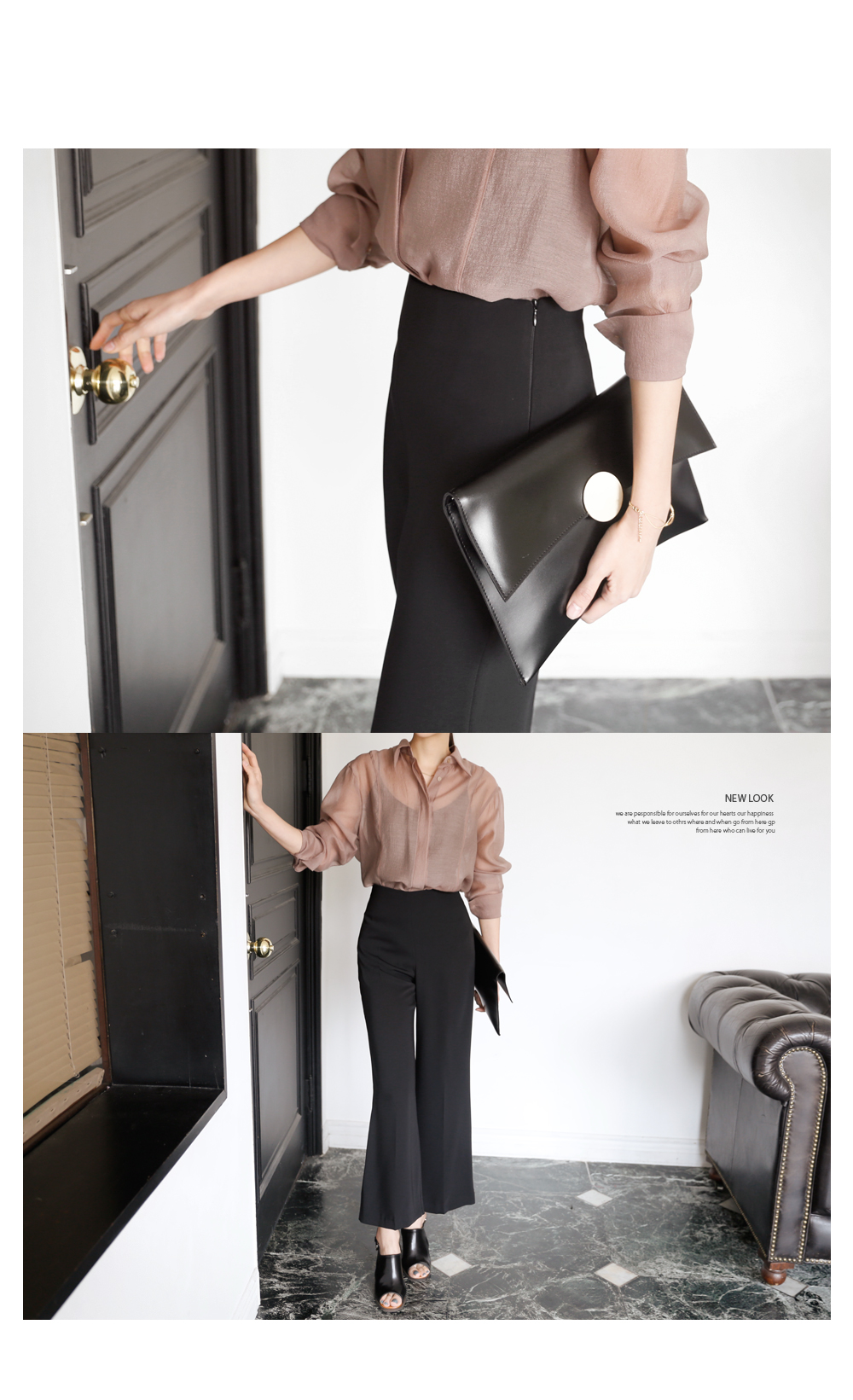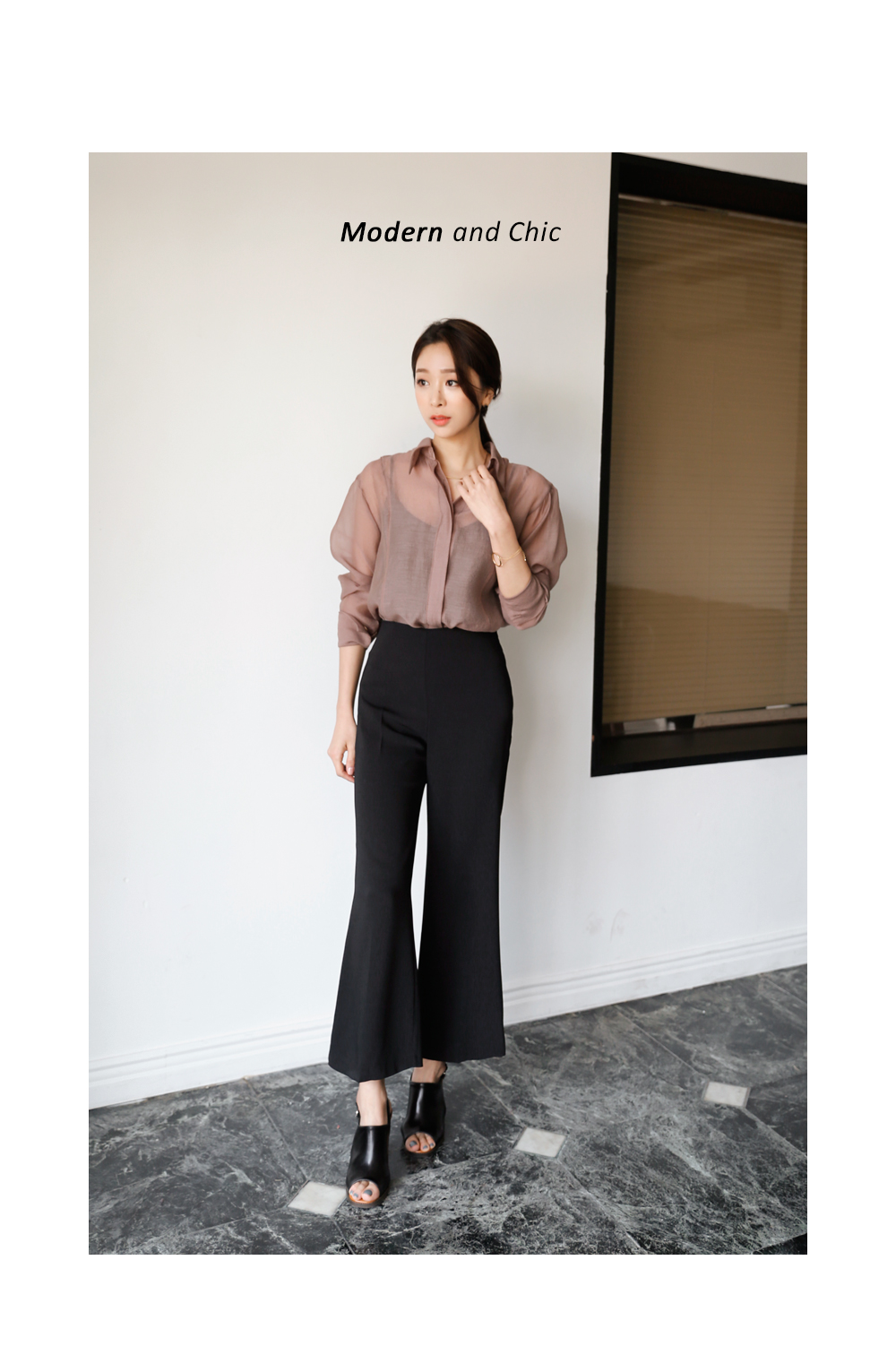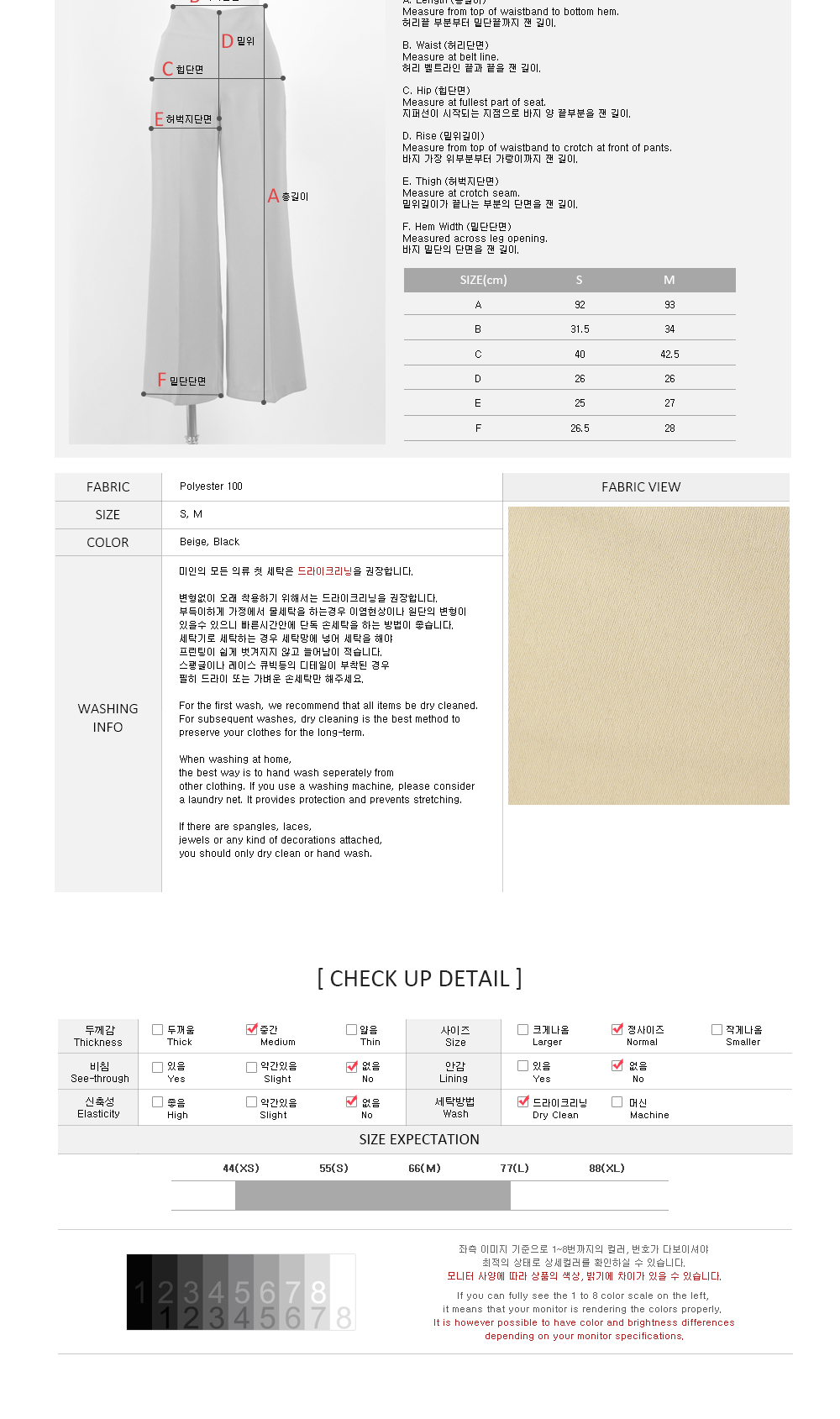 Detailed Info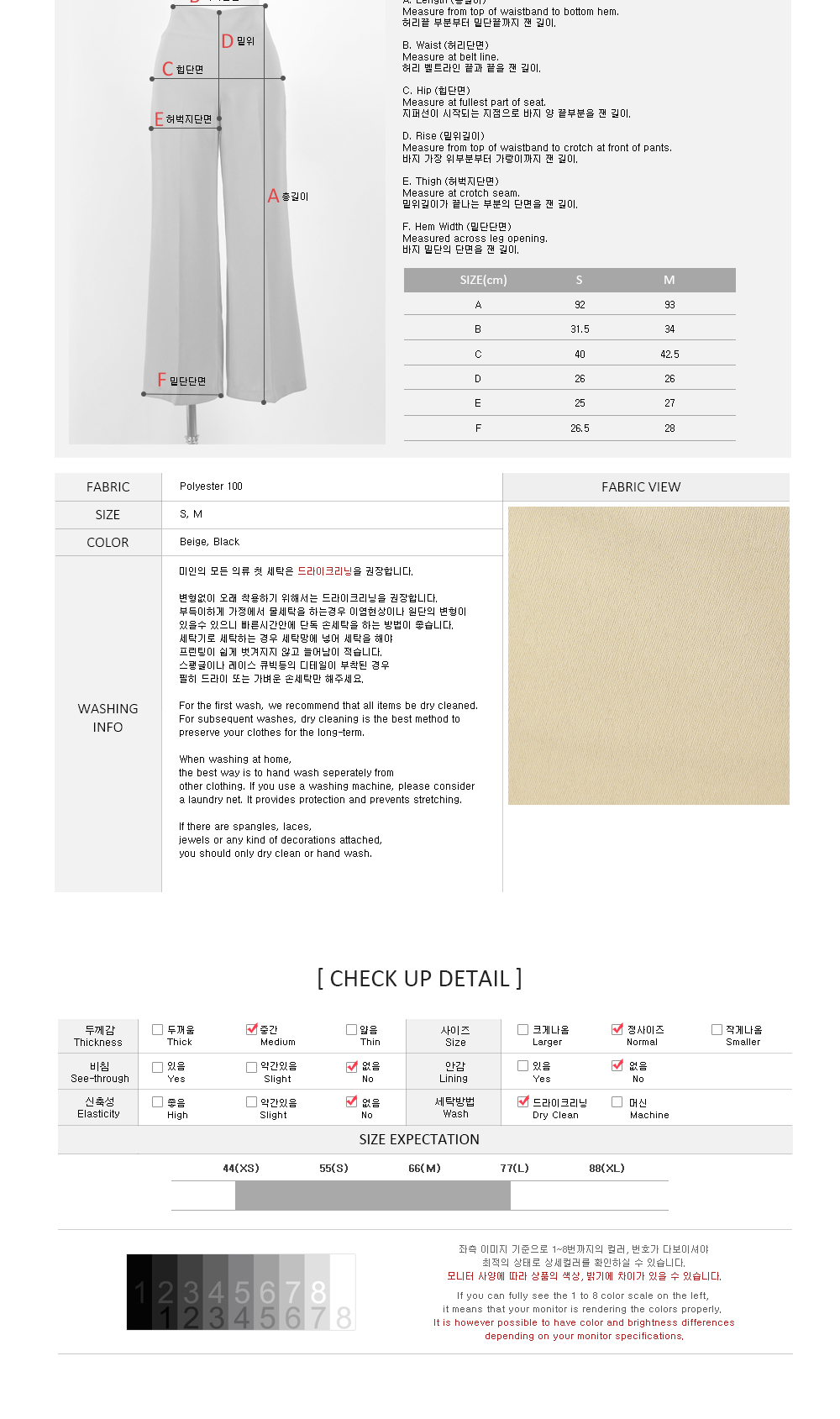 model Size