Description
Details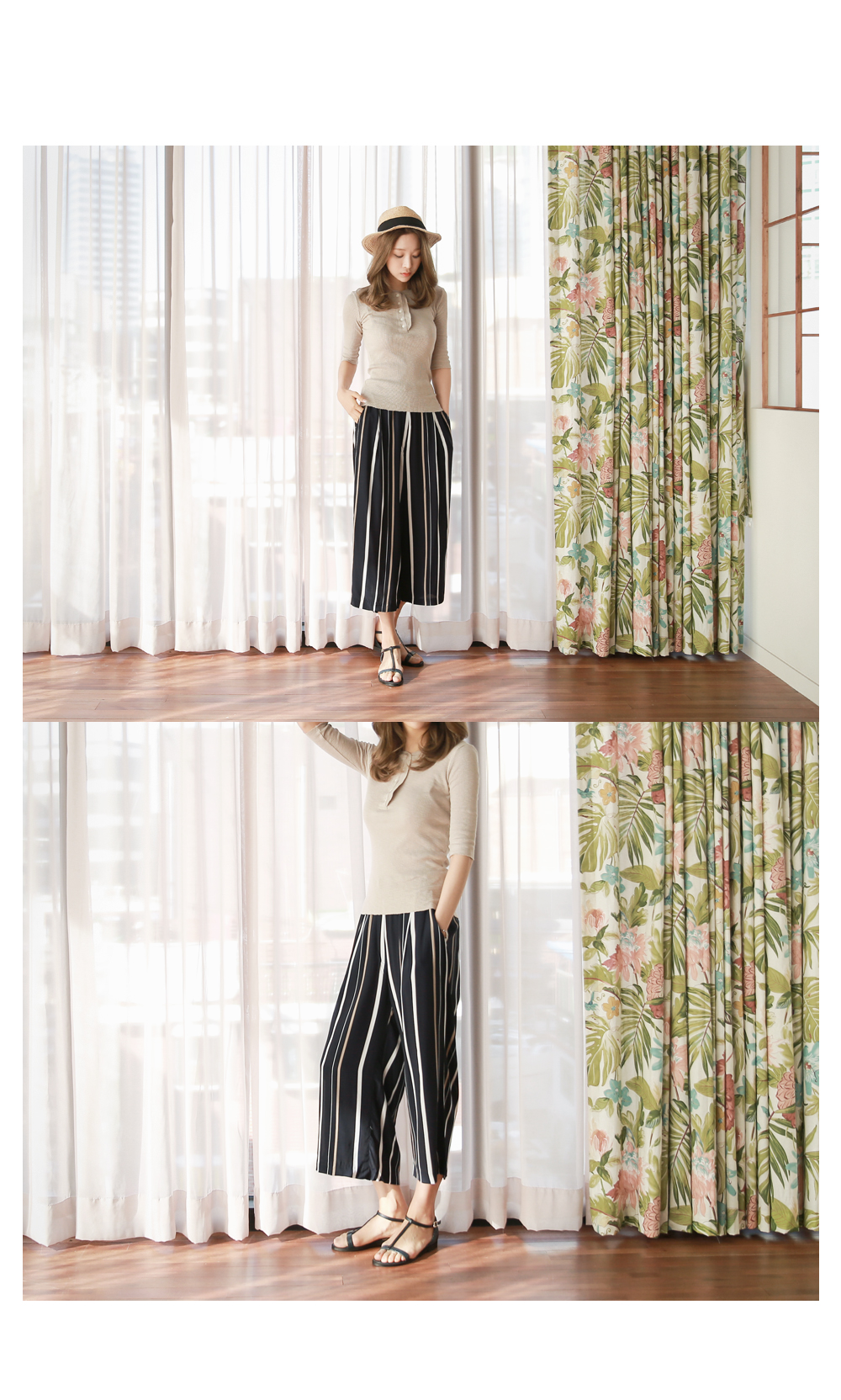 하늘하늘 간편한 와이드 팬츠를 소개할게요.
실크같이 얇은 소재로 입은듯 안입은듯
편안한 상품으로 땀흡수도 뛰어나 소장가치 높은 팬츠입니다.
또한 넓은 허리밴딩으로 착용감도 뛰어나며
사이즈 구애없이 입기 좋은 상품입니다.
양사이드에 낙낙한 포켓이 있어 실용적이며
넓은 와이드 팬츠로 레그라인을 슬림하게 연출해주는 팬츠입니다.
크기와 색상이 각기 틀린 스트라이프 패턴으로
유행없이 데일리하며 편안함과 멋스러움을
동시에 추구하는 미인고객님들께 적극추천해드립니다.
*
  A pair of wide pants that boasts of
its comfort being made of a high-quality,
silk-like material.
Designed with an elastic band for good fit
with two functional side pockets and
a cut that accentuates the leg line.
Its timeless striped design makes it a stylish piece
that can be worn almost every day,
highly recommended!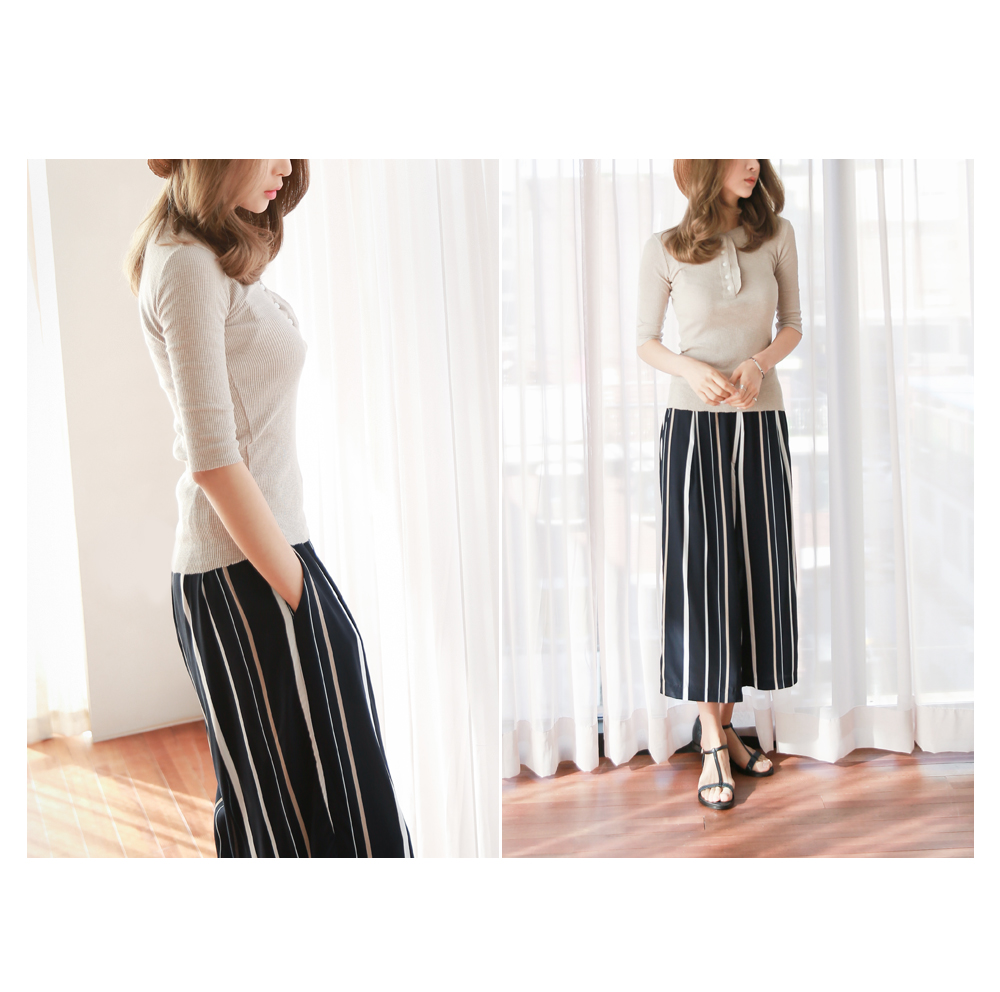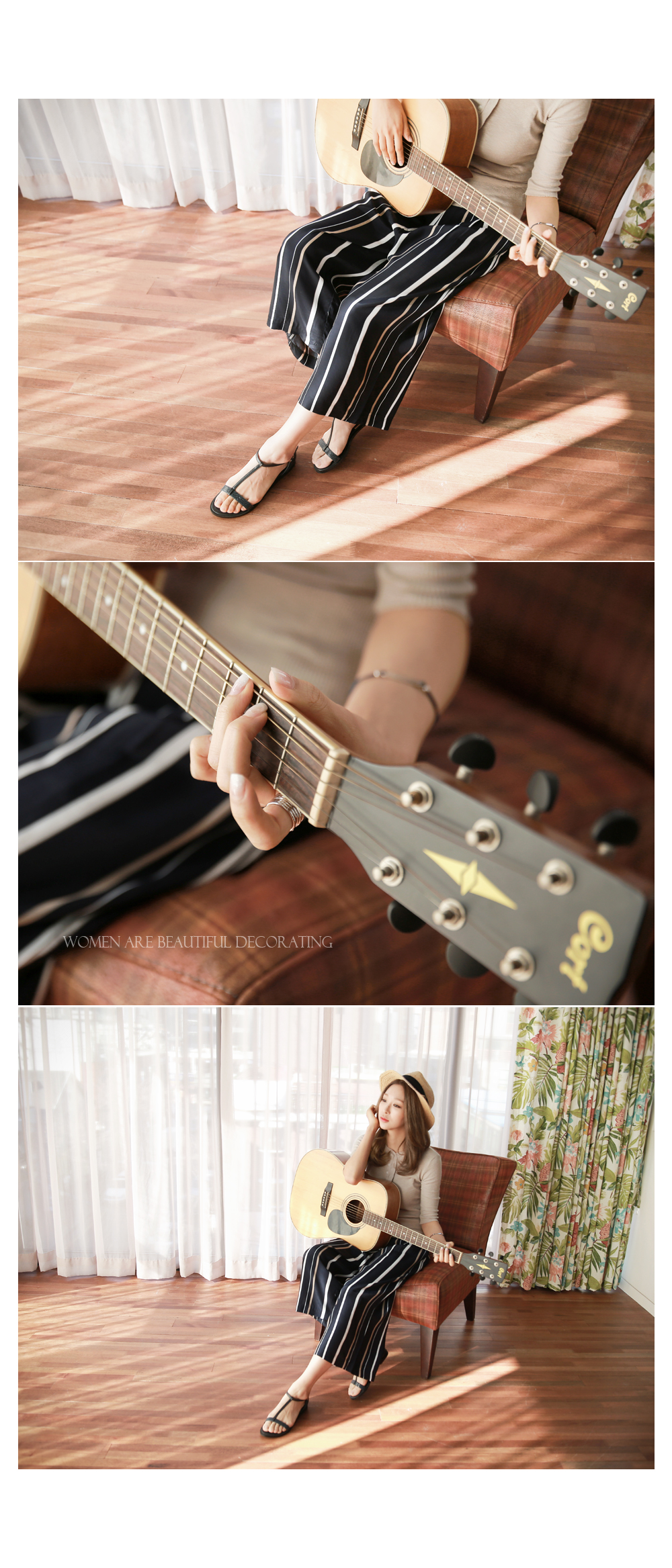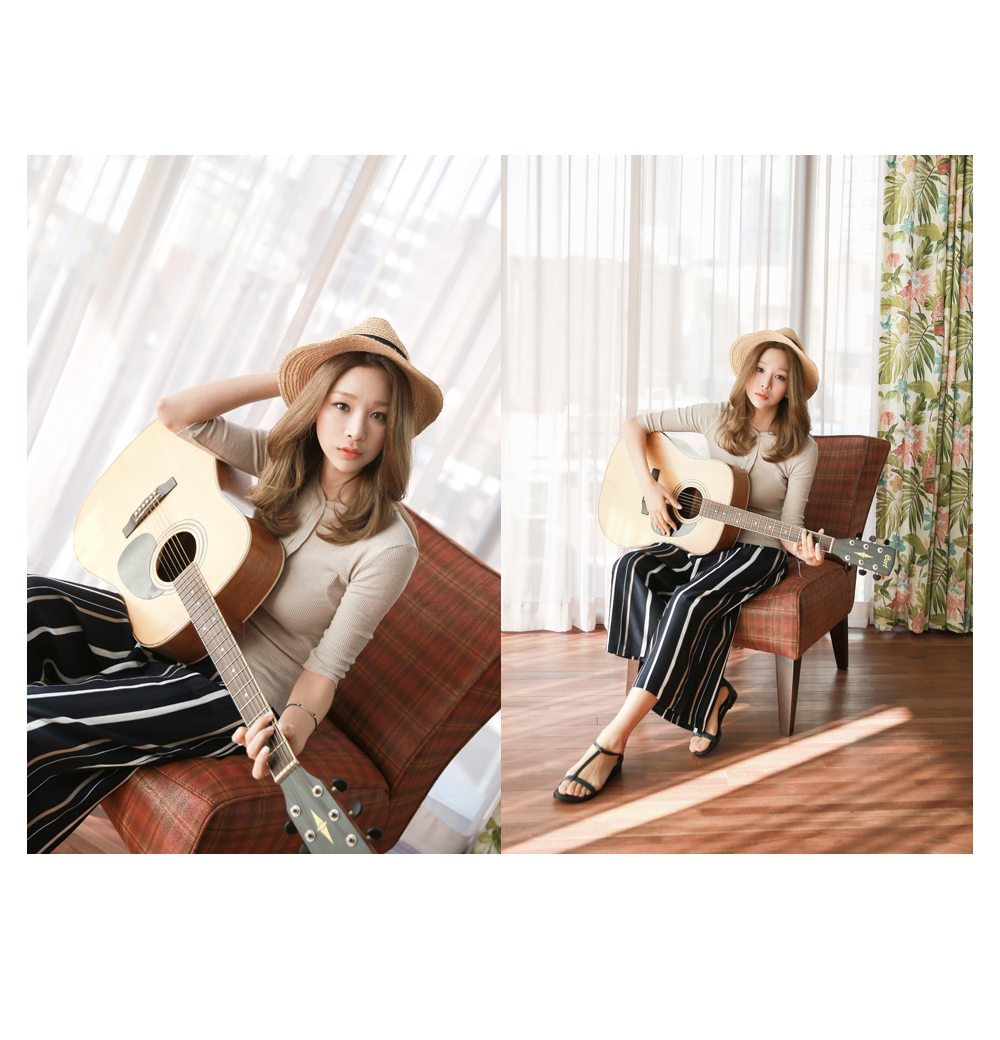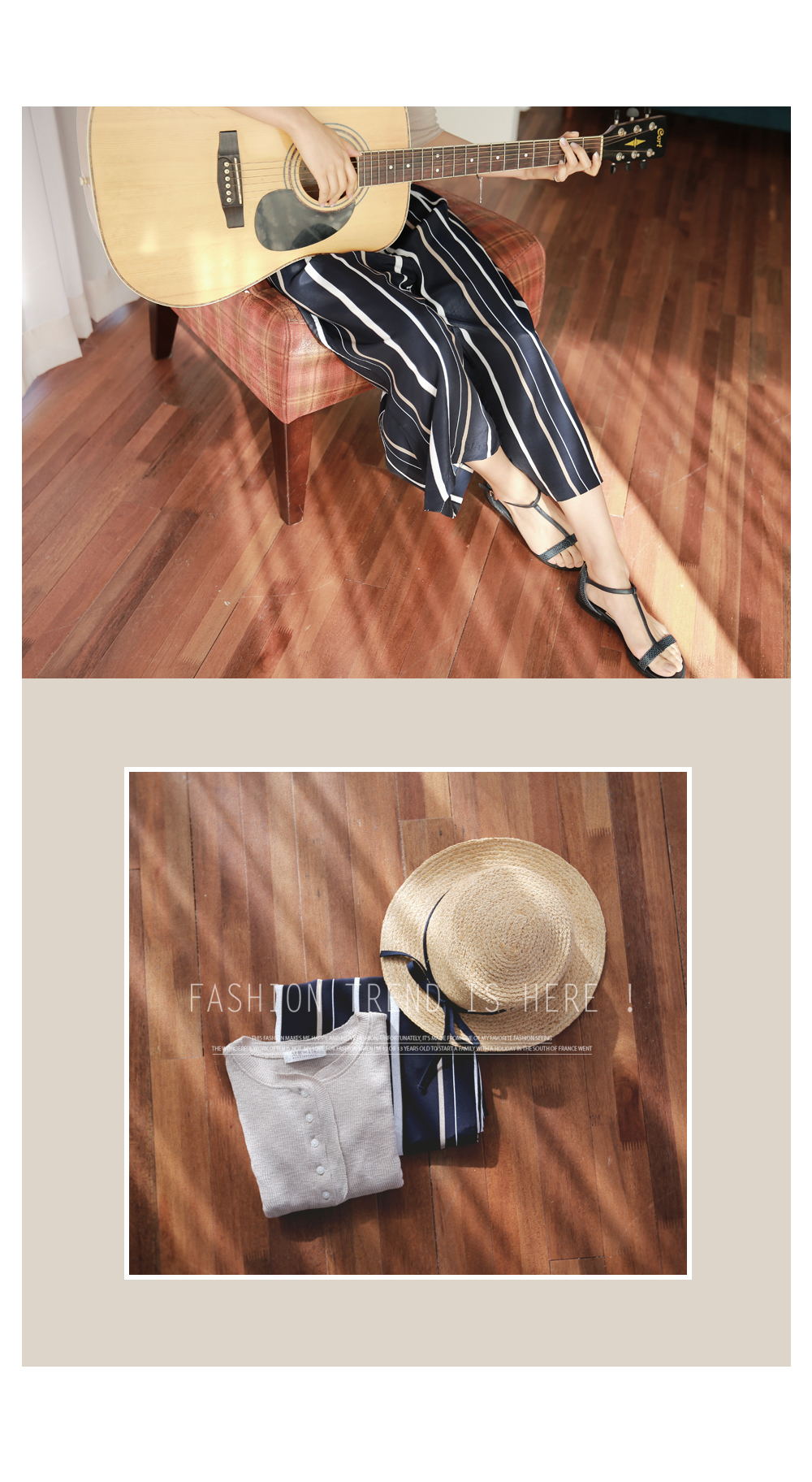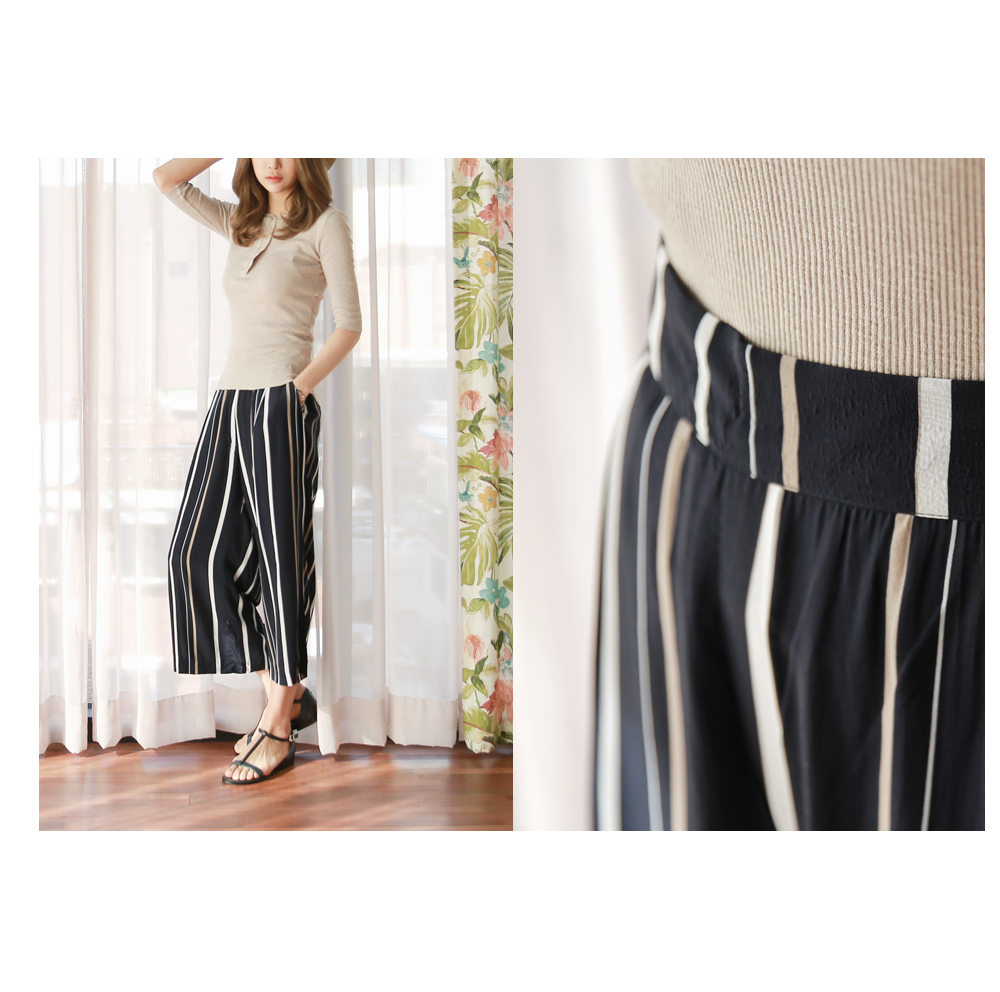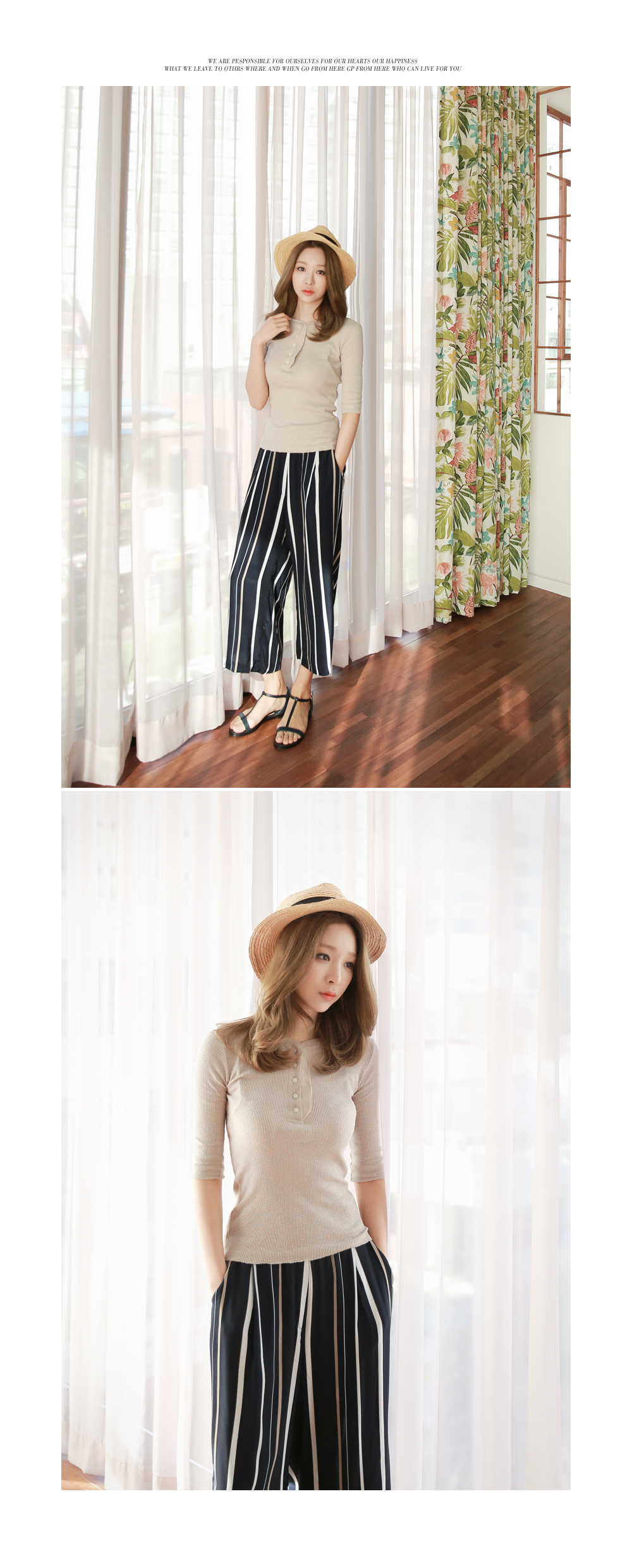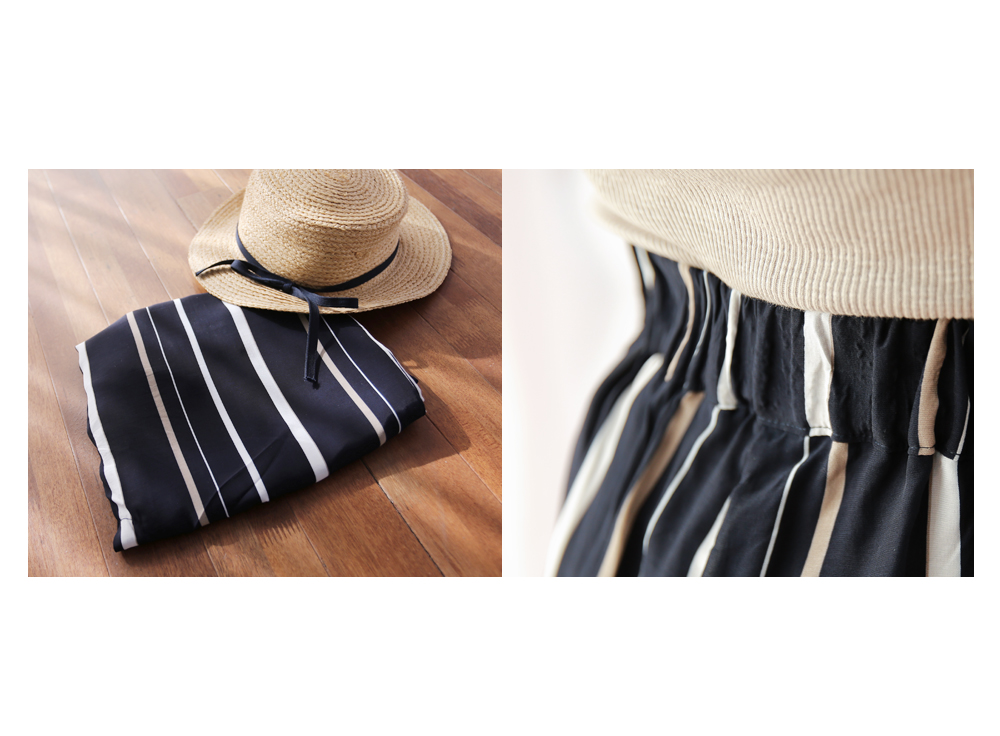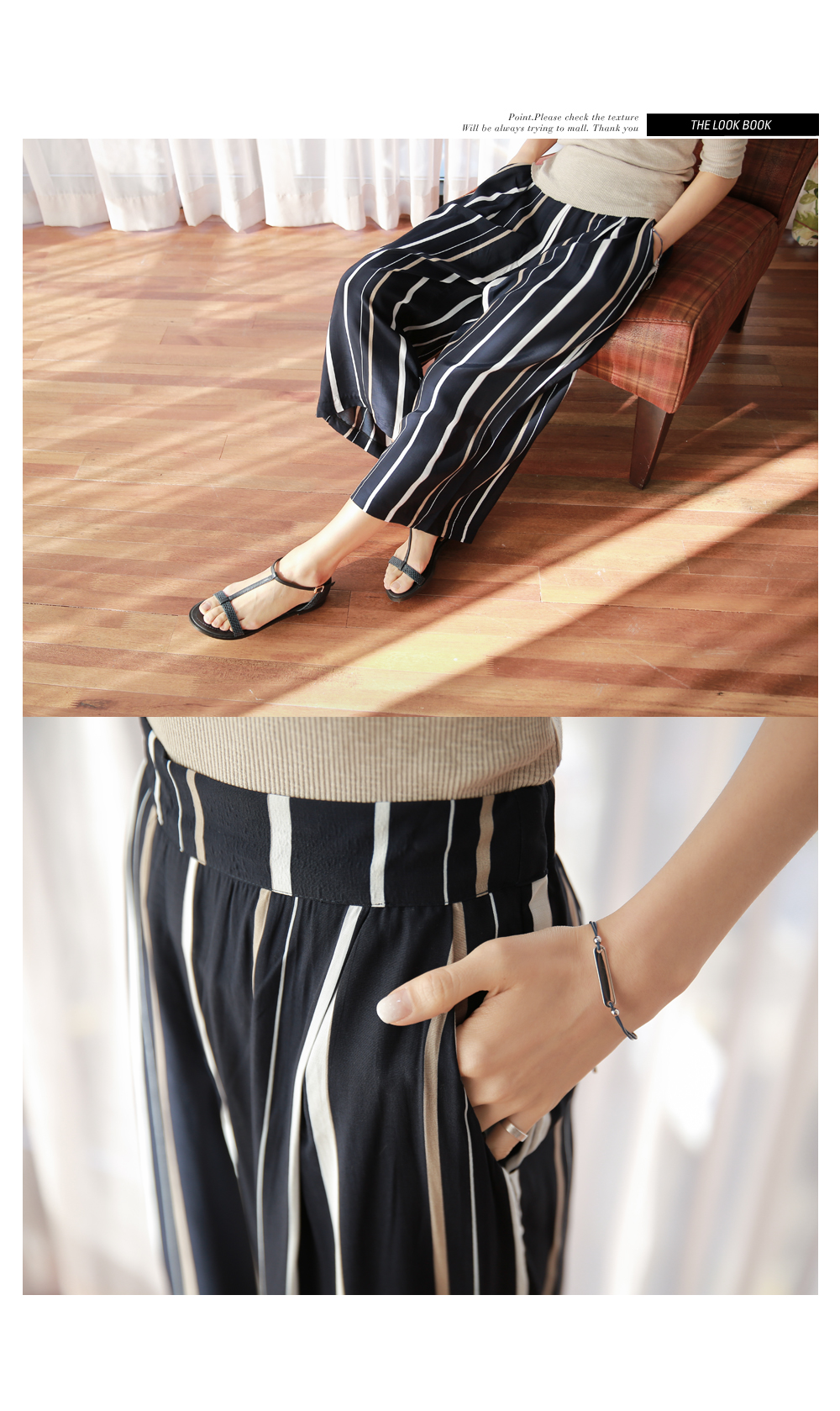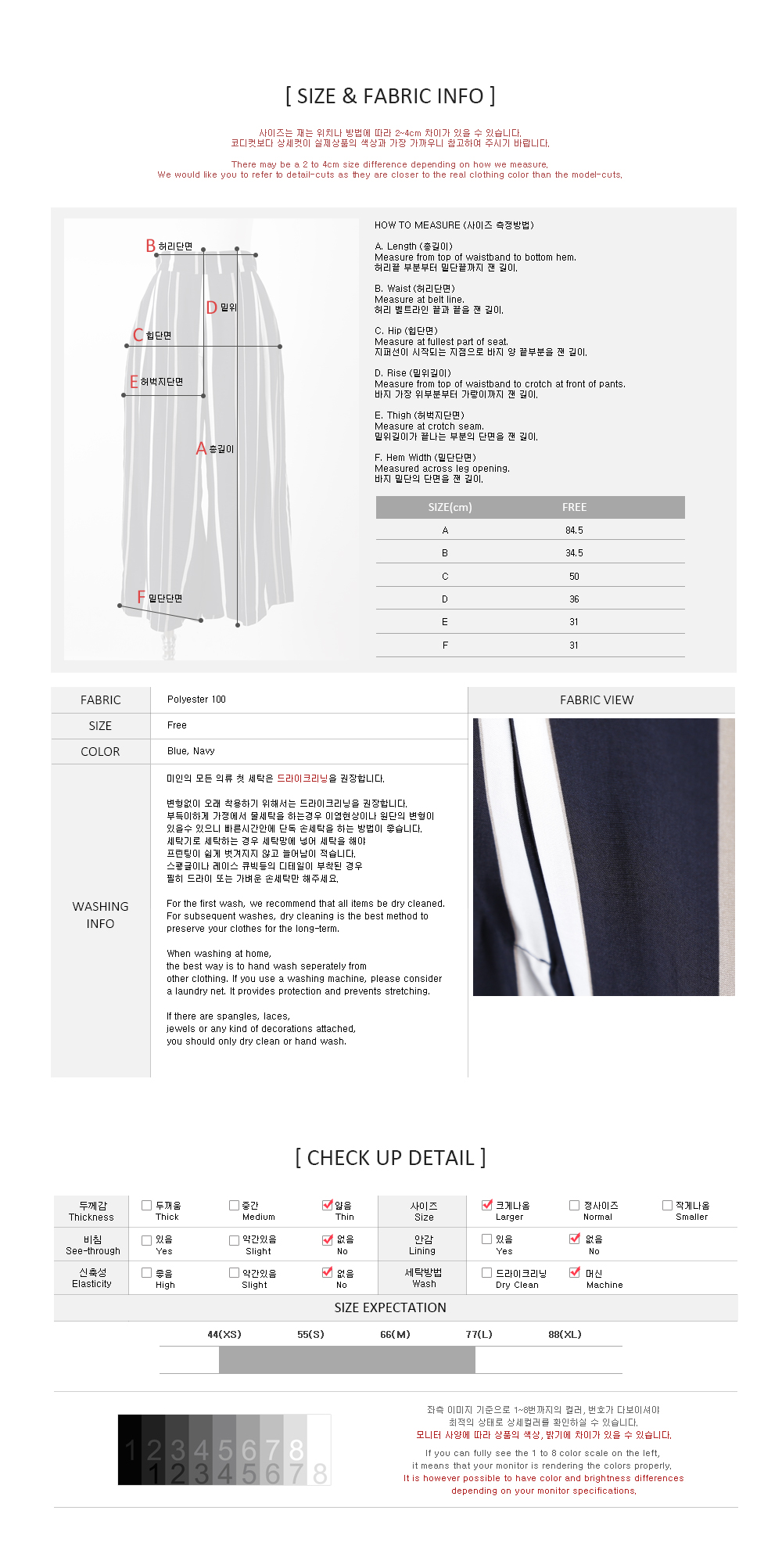 Detailed Info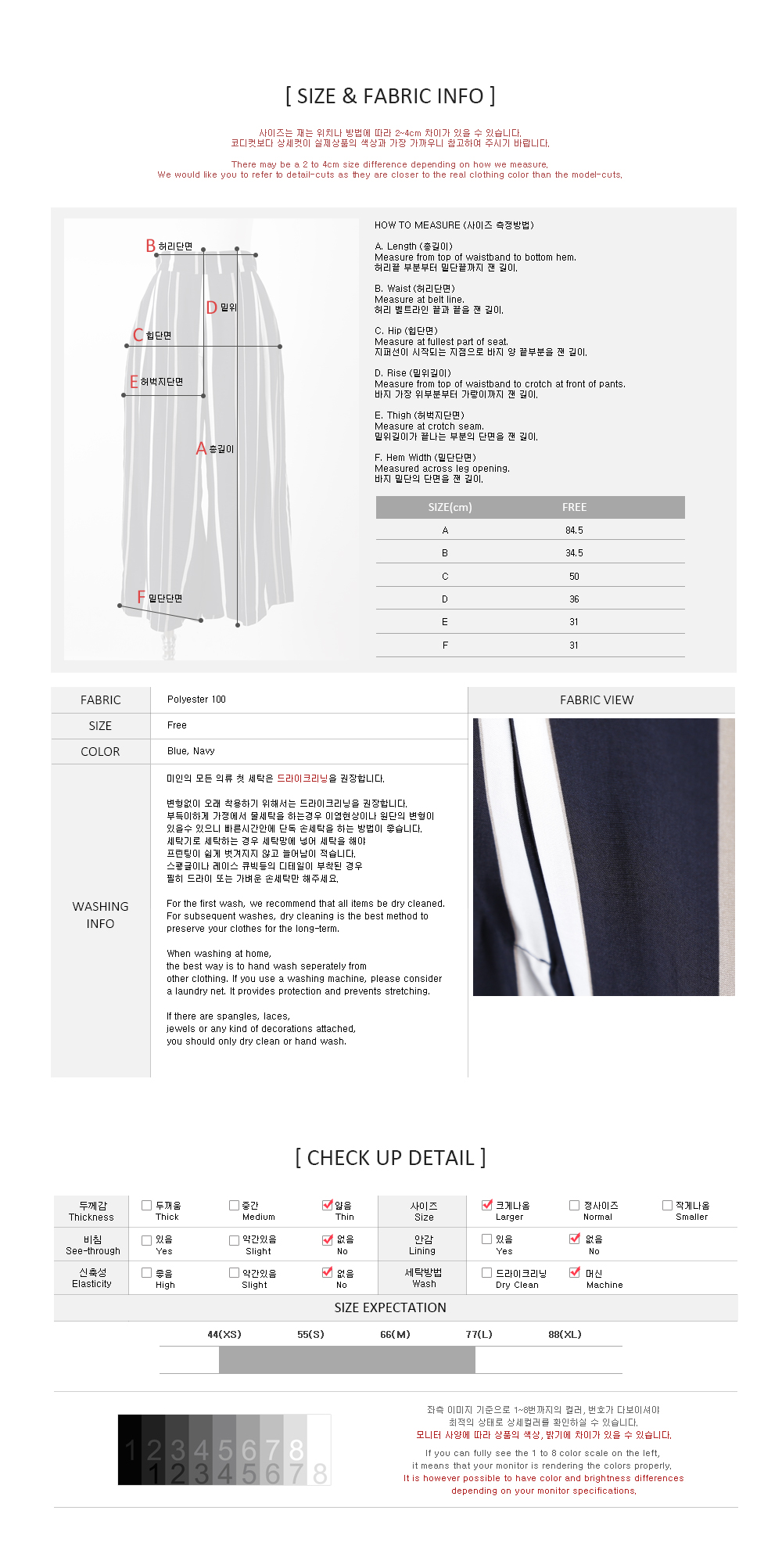 model Size