Description
Details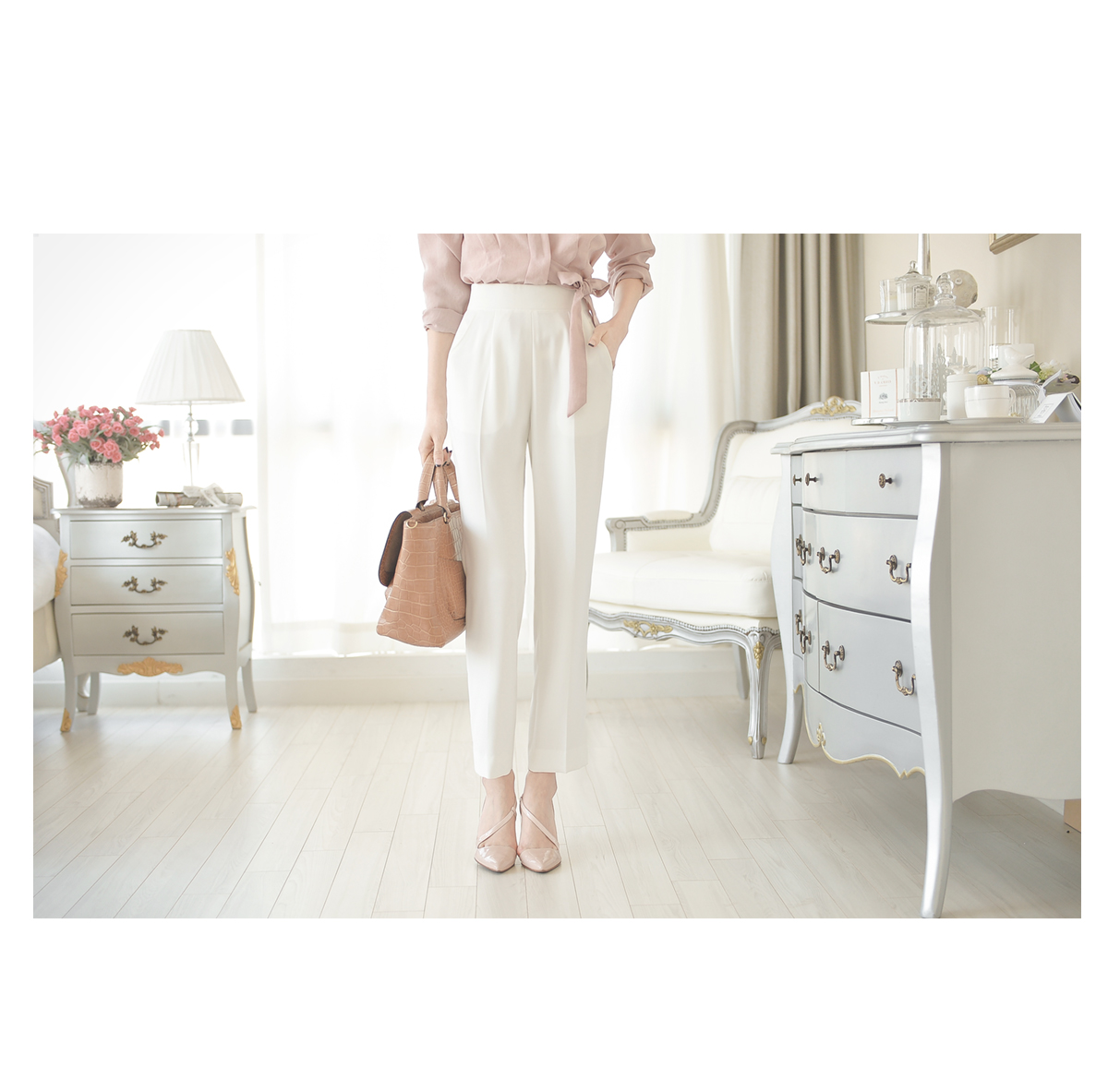 .
  슬림한 라인이 매력적인 팬츠를 소개하겠습니다.
넓은 허리밴딩으로 답답함없이 편안한 착용감을 느낄수 있으며
왼쪽부분에 지퍼로 오픈클로징이 편안한 아이템입니다.
허리부터 밑단까지 레그라인을 슬림하게 보이도록
라인에 신경쓴 팬츠로 하늘하늘한 소재감이 여성스러운 팬츠입니다.
힙부분에 페이크포켓으로 힙라인을 높여
롱한 레그라인 연출이 가능하며
긴 밑위기장으로 활동성까지 높은 아이템입니다.
블랙, 핑크, 화이트로 구성되어있습니다.
*
Stylish high-waisted pants that is comfy and stylish.
Comes with a zipper on the side for easy fitting.
Its slim cut makes the legline look slimmer while the fake pocket
makes the waistline look higher and legline longer.
A luxurious item for a feminine look,
with no need for concerns on restrictions
in movement! Available in Black, Pink and White.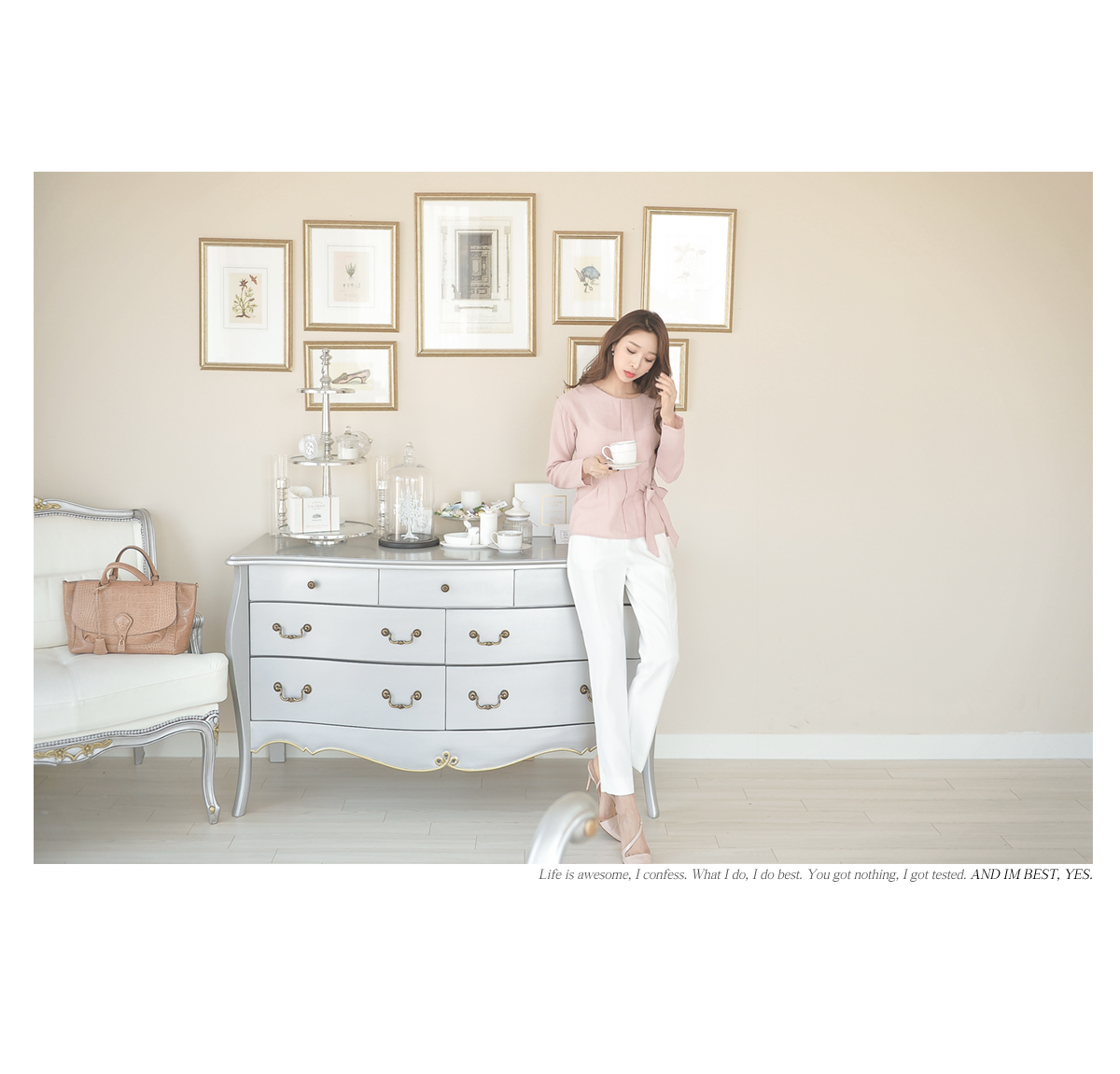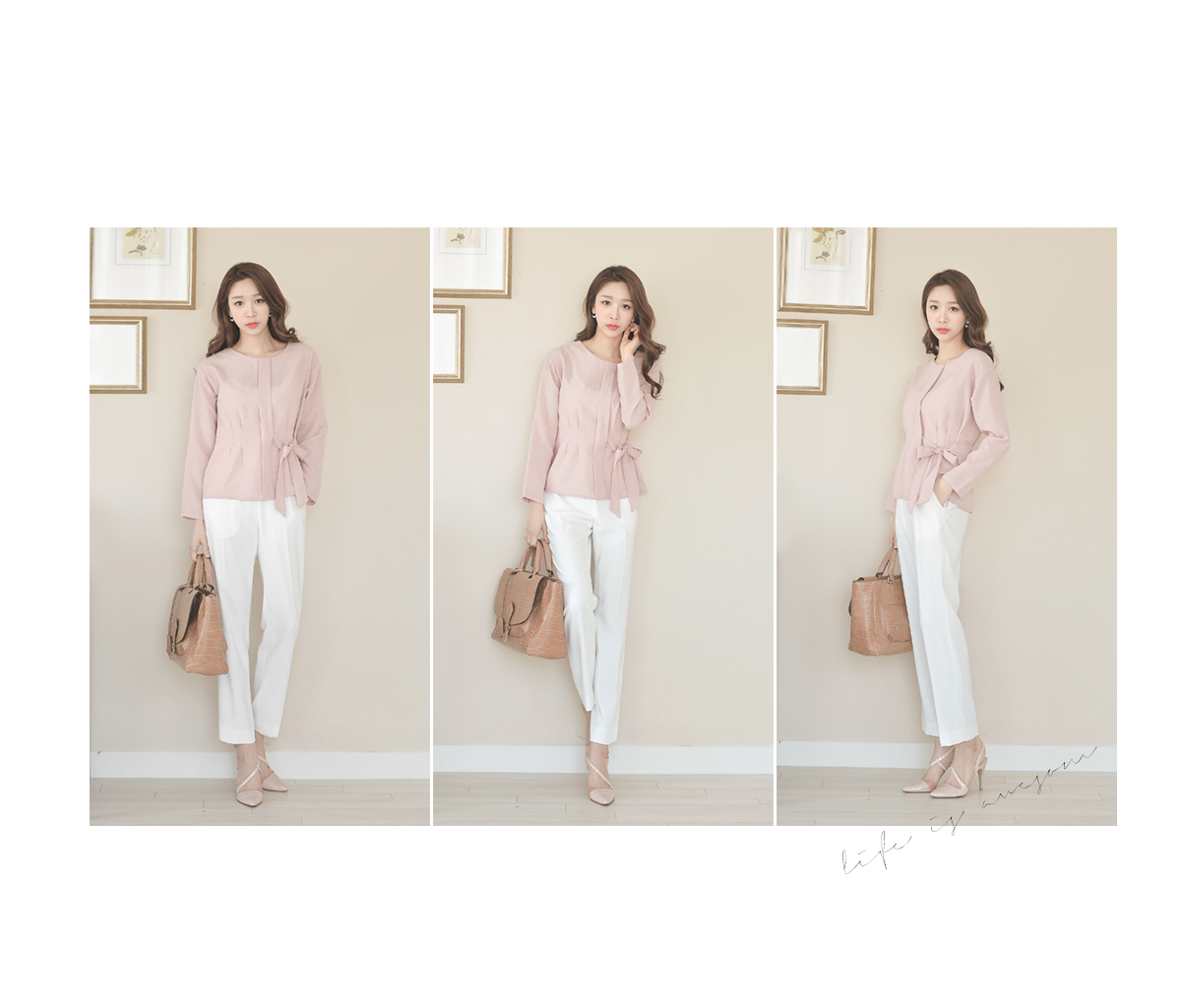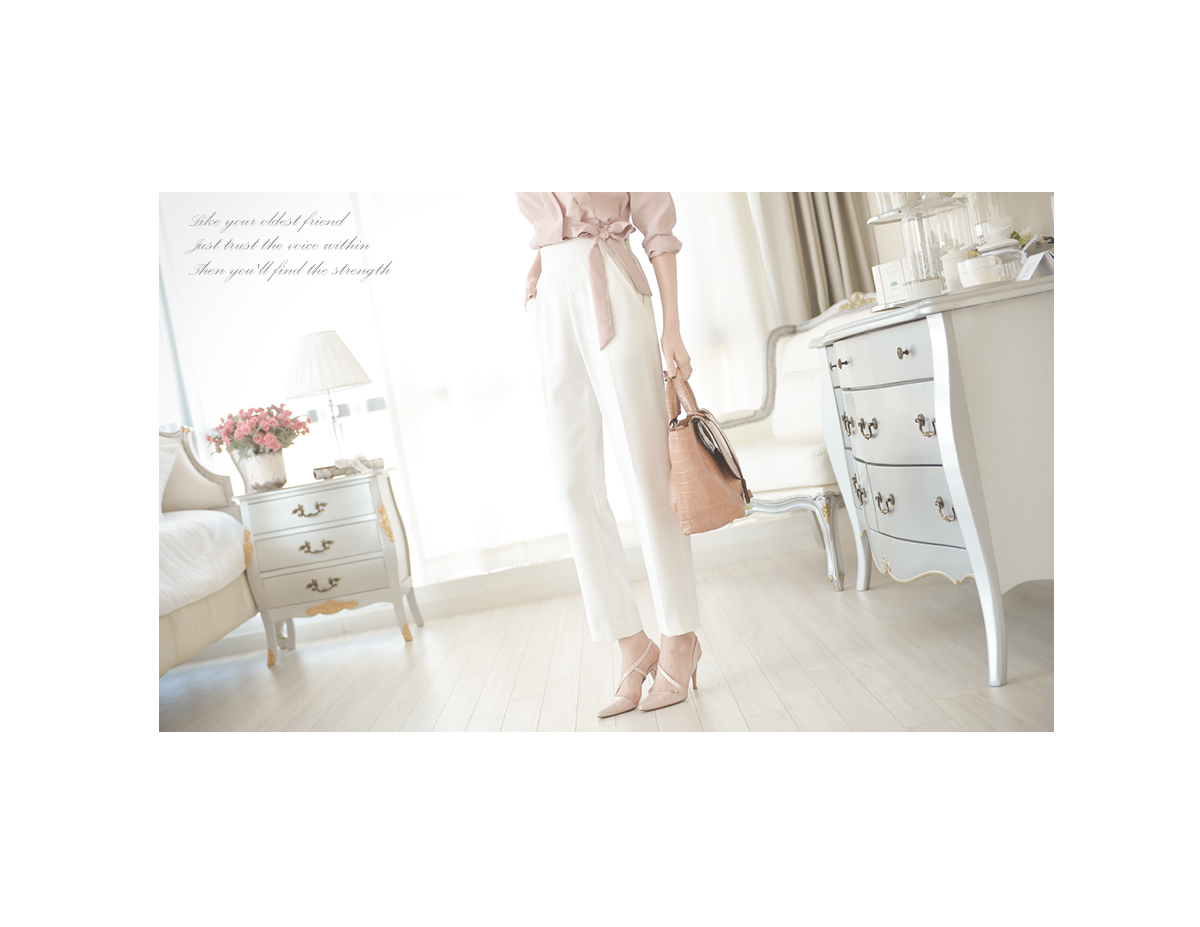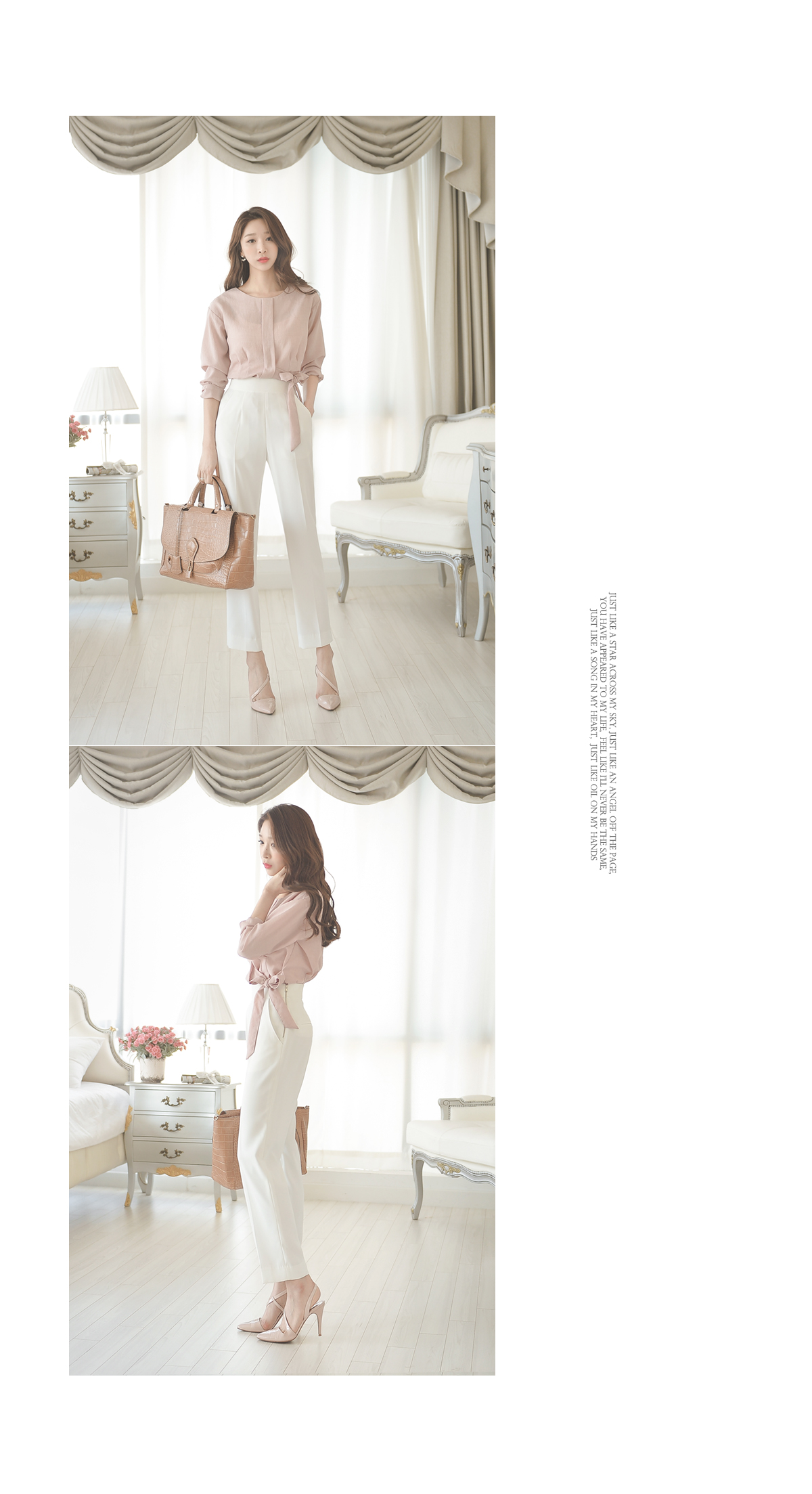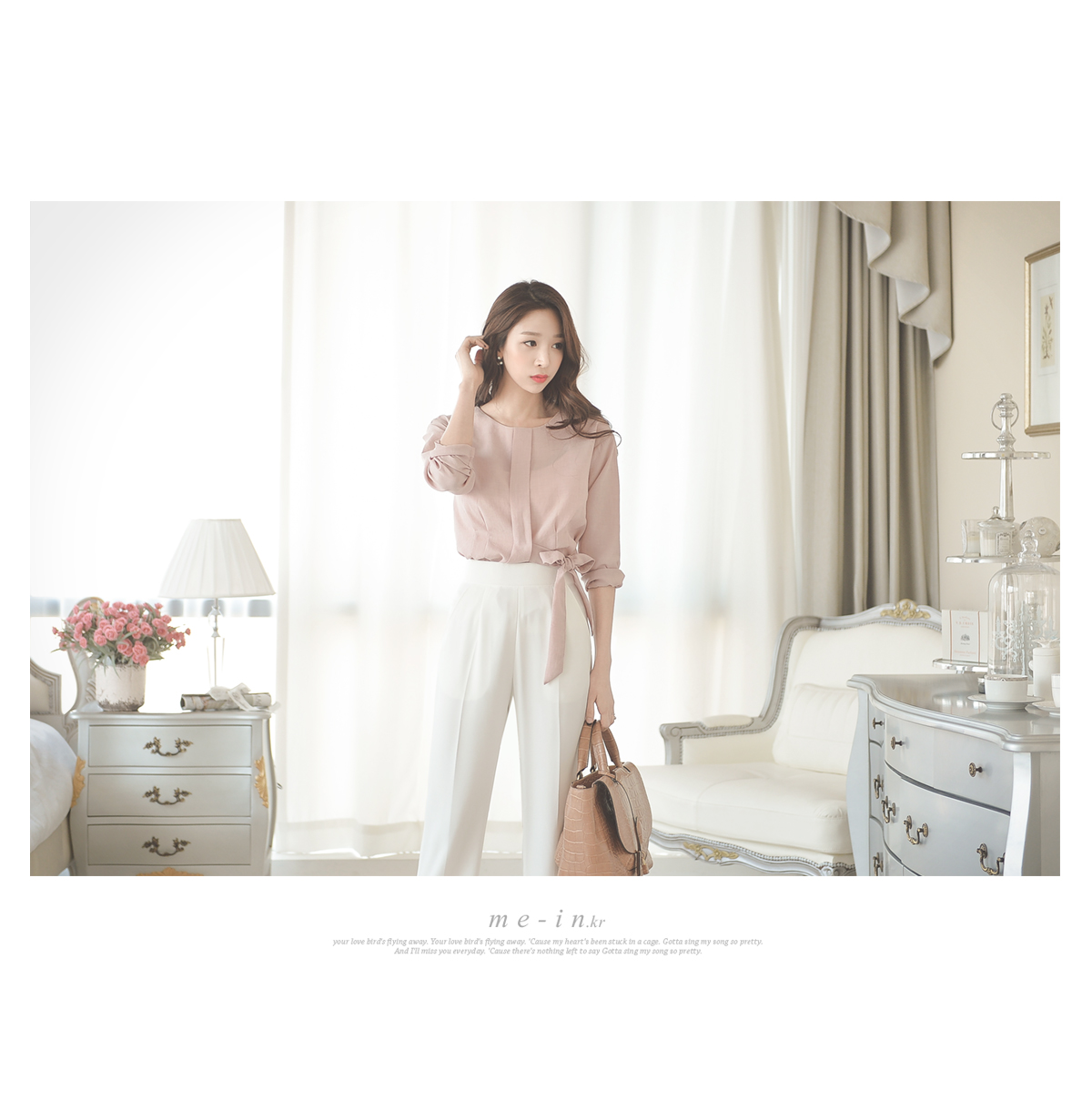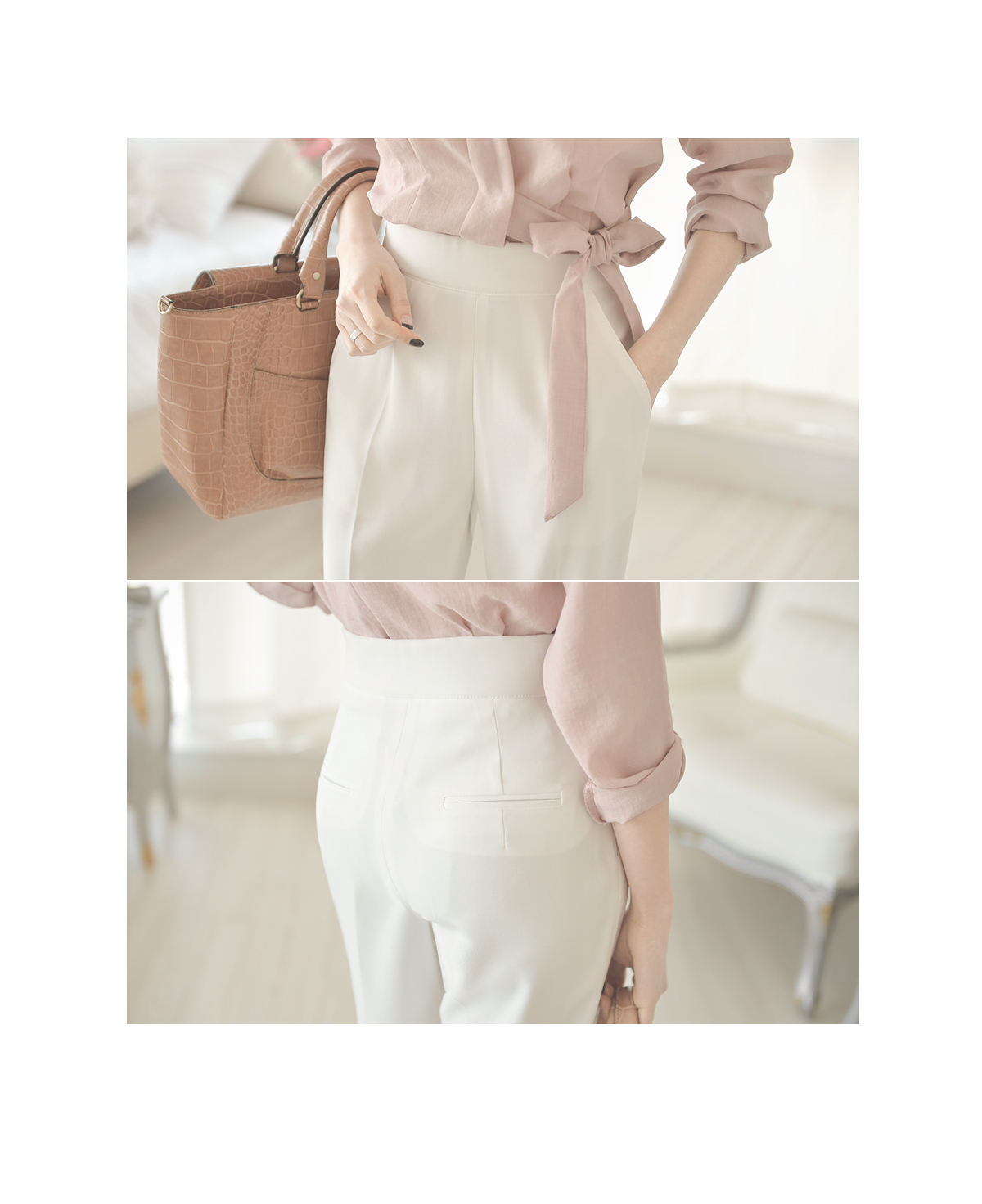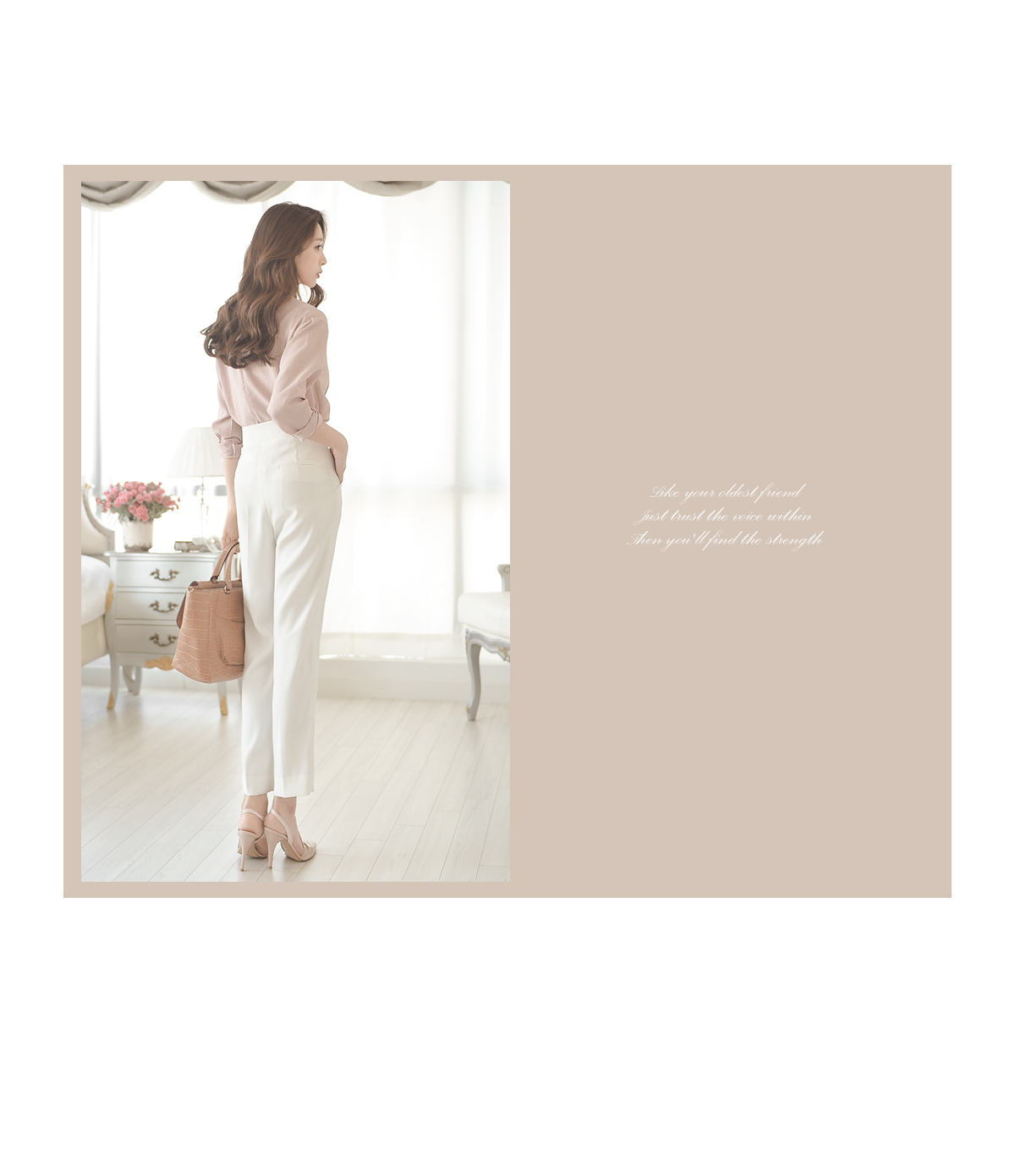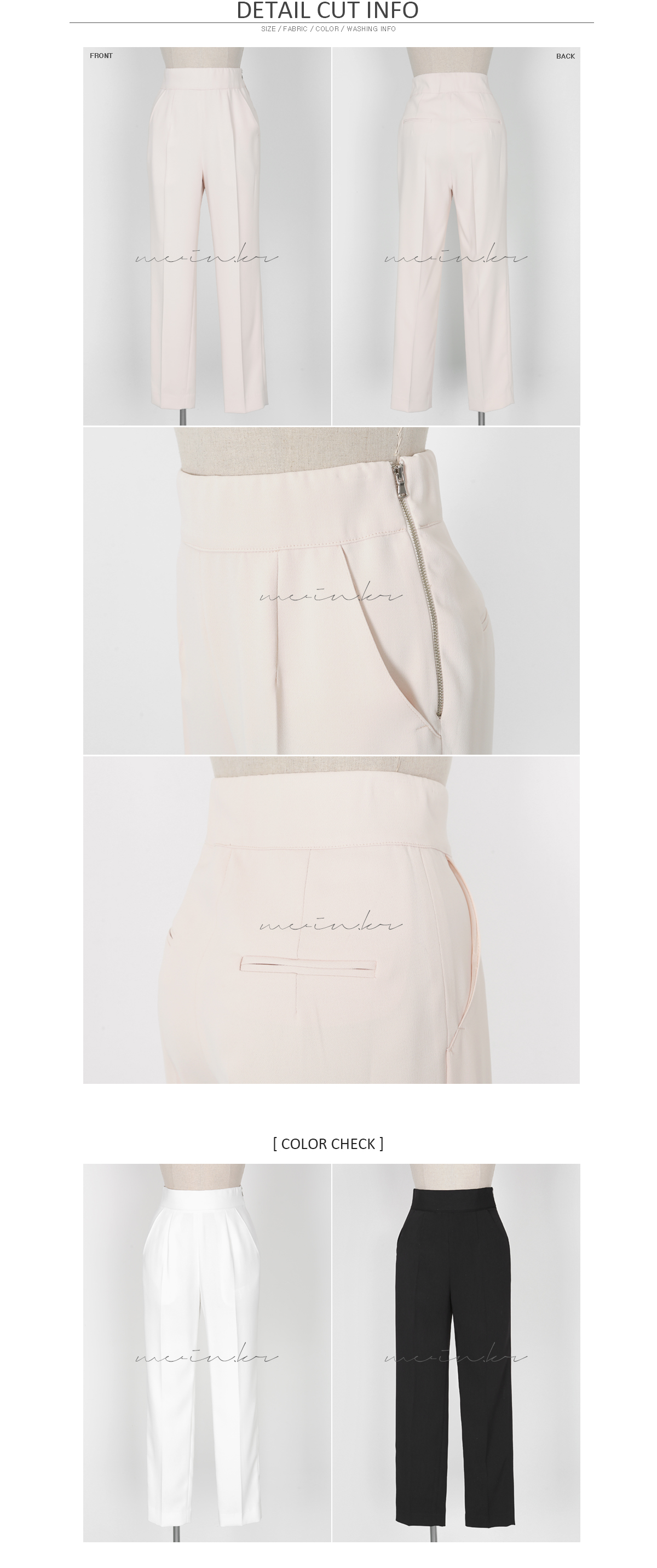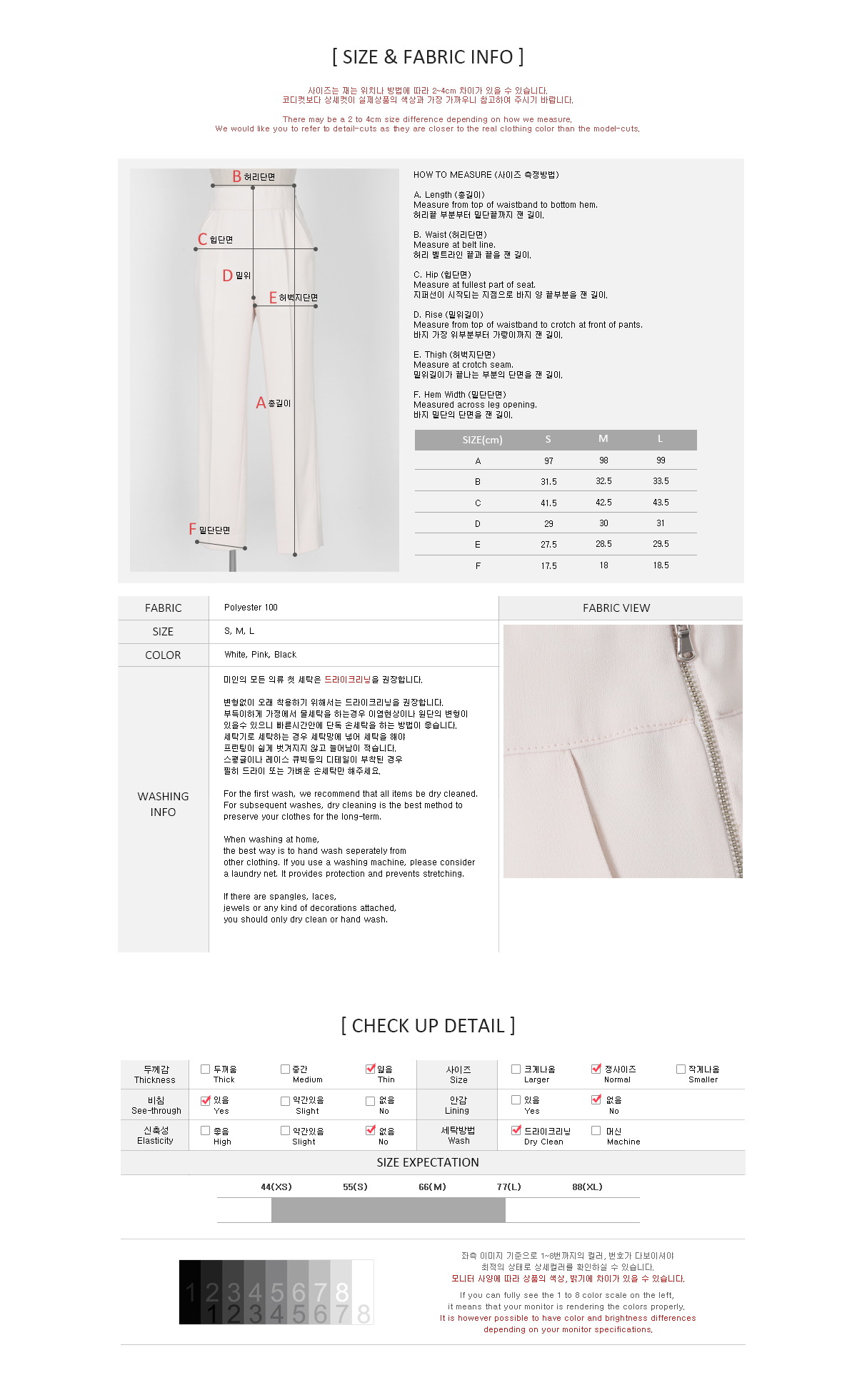 Detailed Info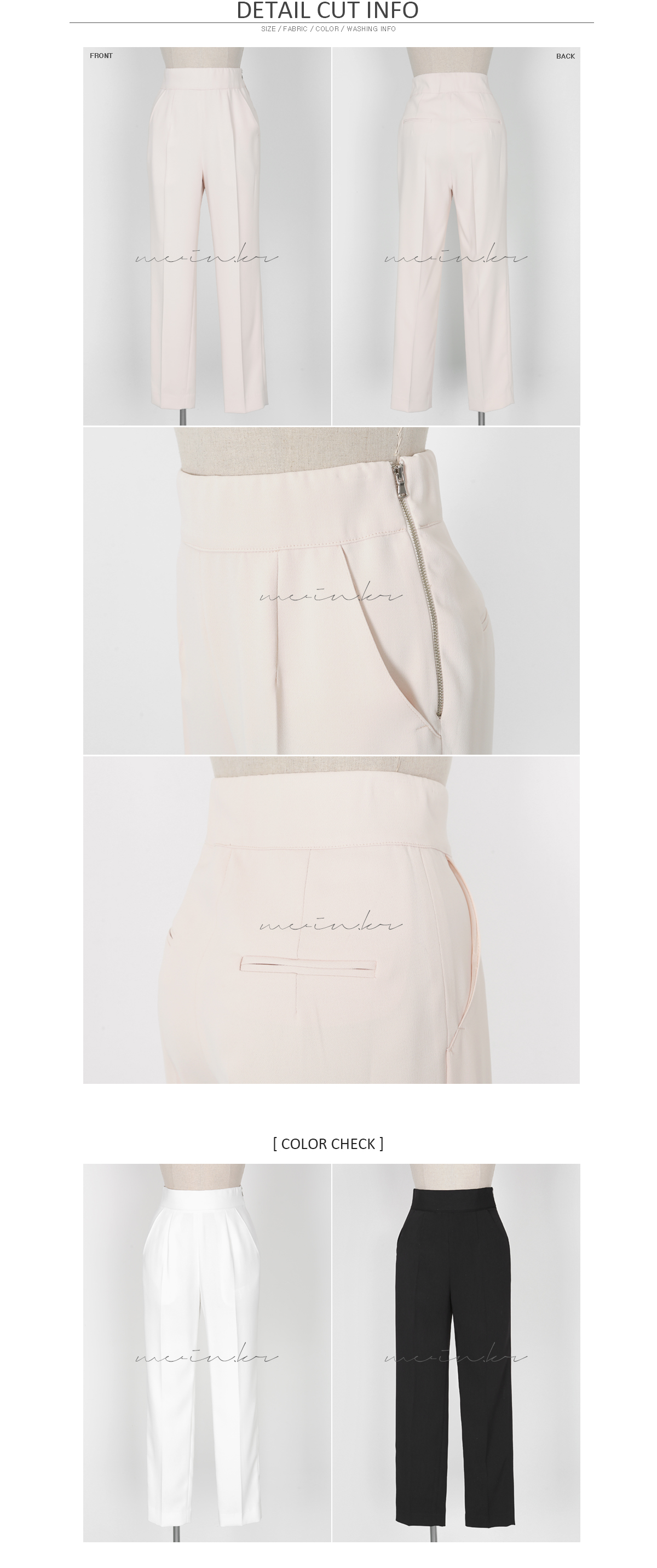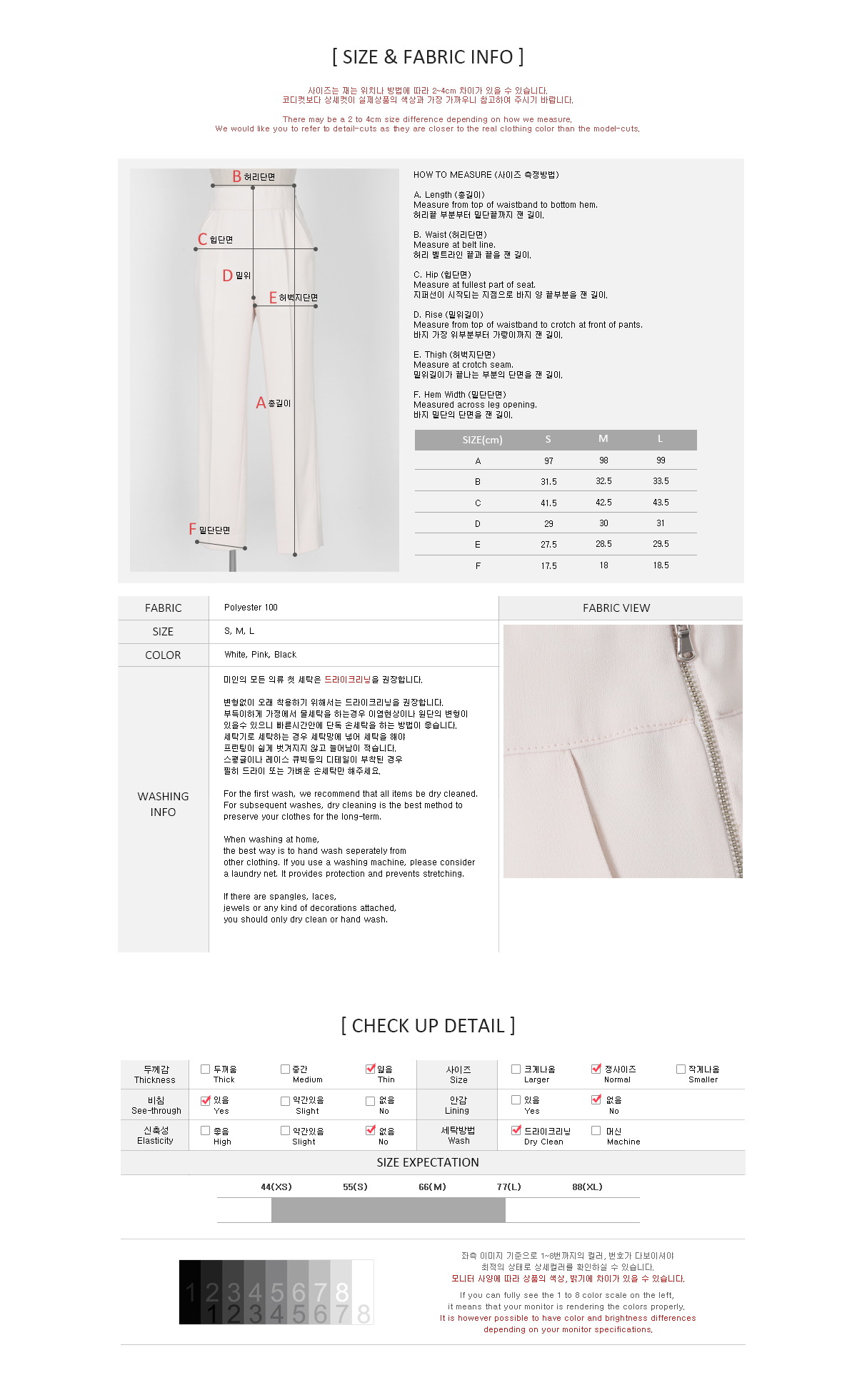 model Size