Description
Details
뛰어난 신축성으로 너무 편한
코팅진 소개드려요. 부담없는 일자핏으로
손이 자주 가는 아이템이에요.
밑단을 내추럴한 컷팅으로 마무리해서
멋스럽게 착용가능하세요.
안감에 기모가 살짝 들어가 겨울바람에도
끄떡없는 보온성을 갖추었어요.
청바지 특유의 라인을 잡아주는 장점에
신축성을 더한 제품으로 착용후에
만족도가 더 높으실꺼에요.
사이즈는 25~30까지 다양하게 준비되어 있으니,
체형에 맞게 초이스해 주세요.
*
A highly flexible and comfortable pair of coated jeans,
designed in a straight cut for the everyday.
The cut ends off with a natural and stylish finish.
The inner lining helps to keep warm
without any worry about the winter wind.
Unique to this pair of jeans,
it holds well to the legs while remaining stretchable for comfort,
a satisfactory piece to wear.
Fits well on sizes 25~30.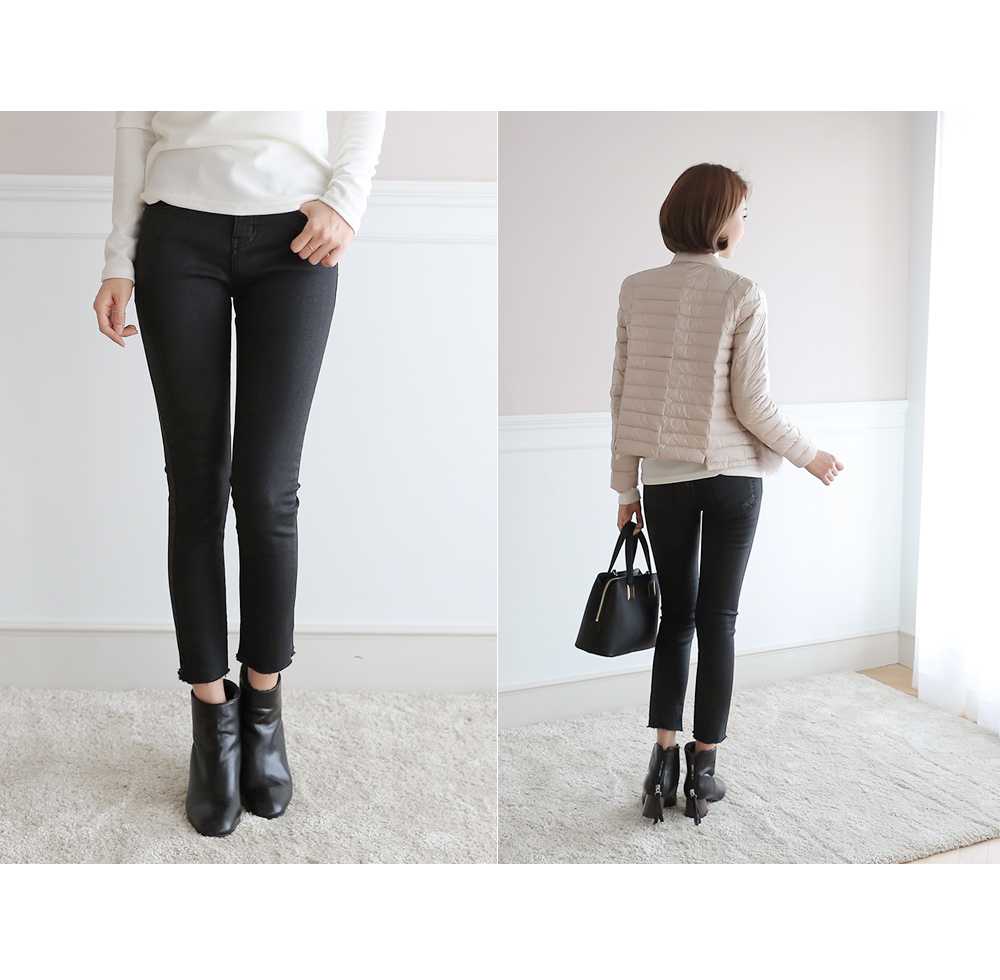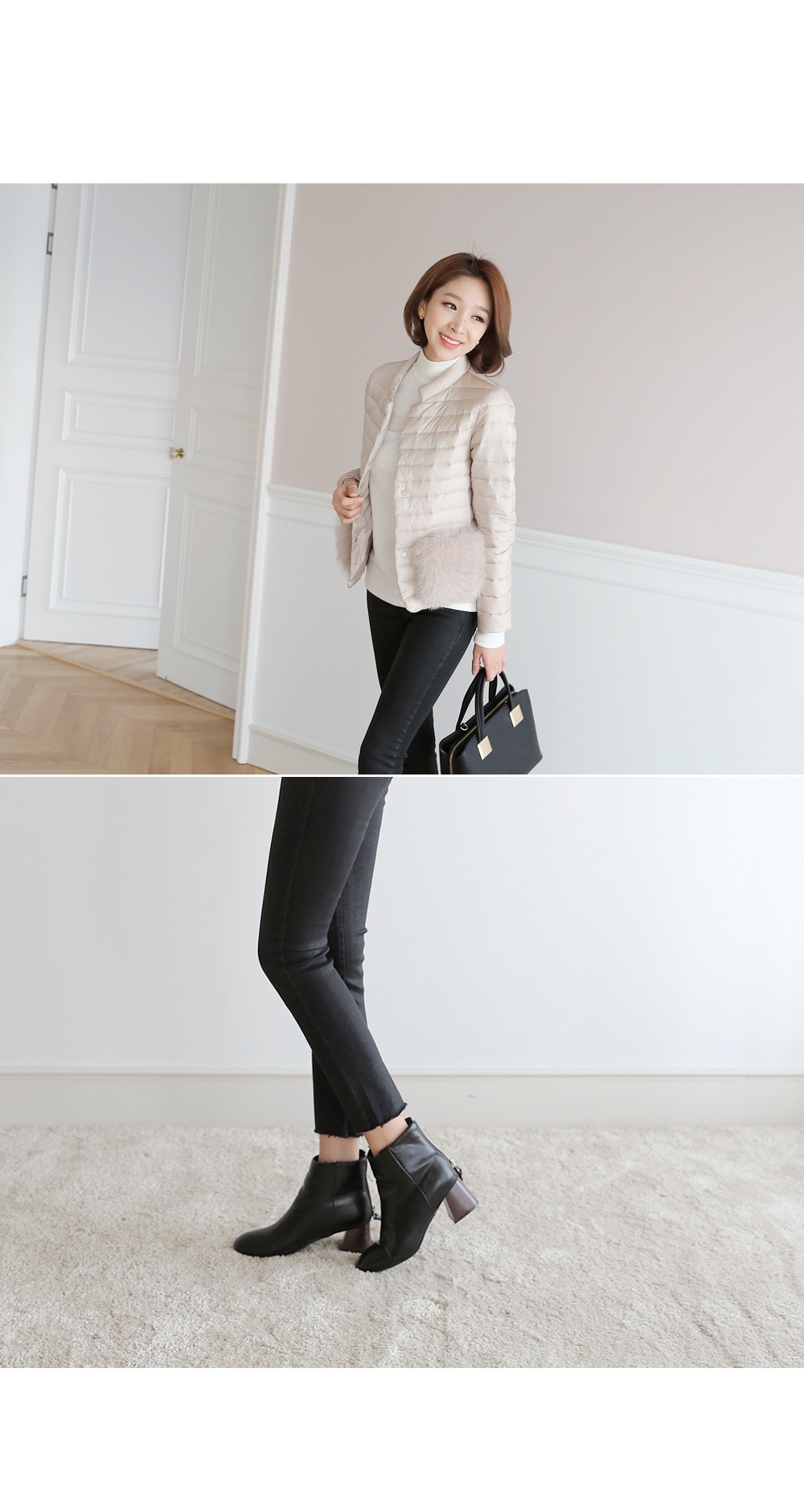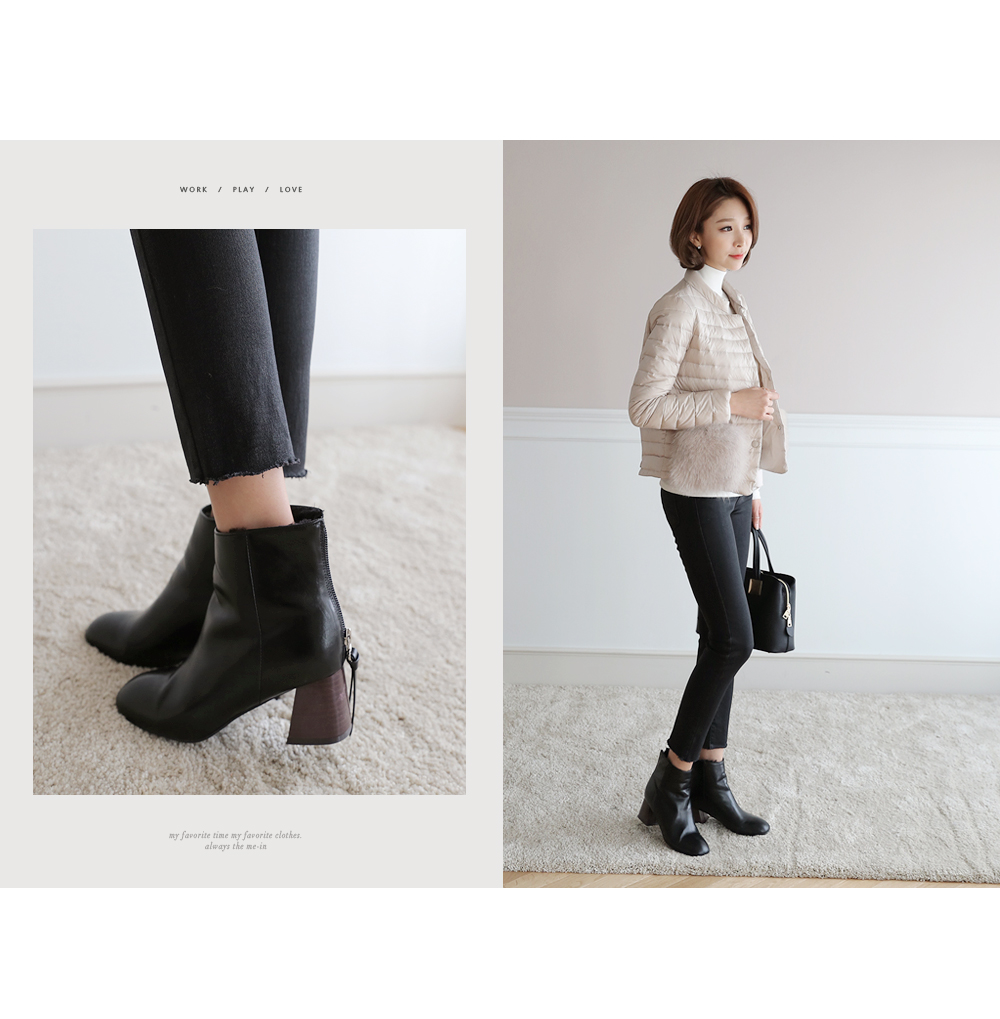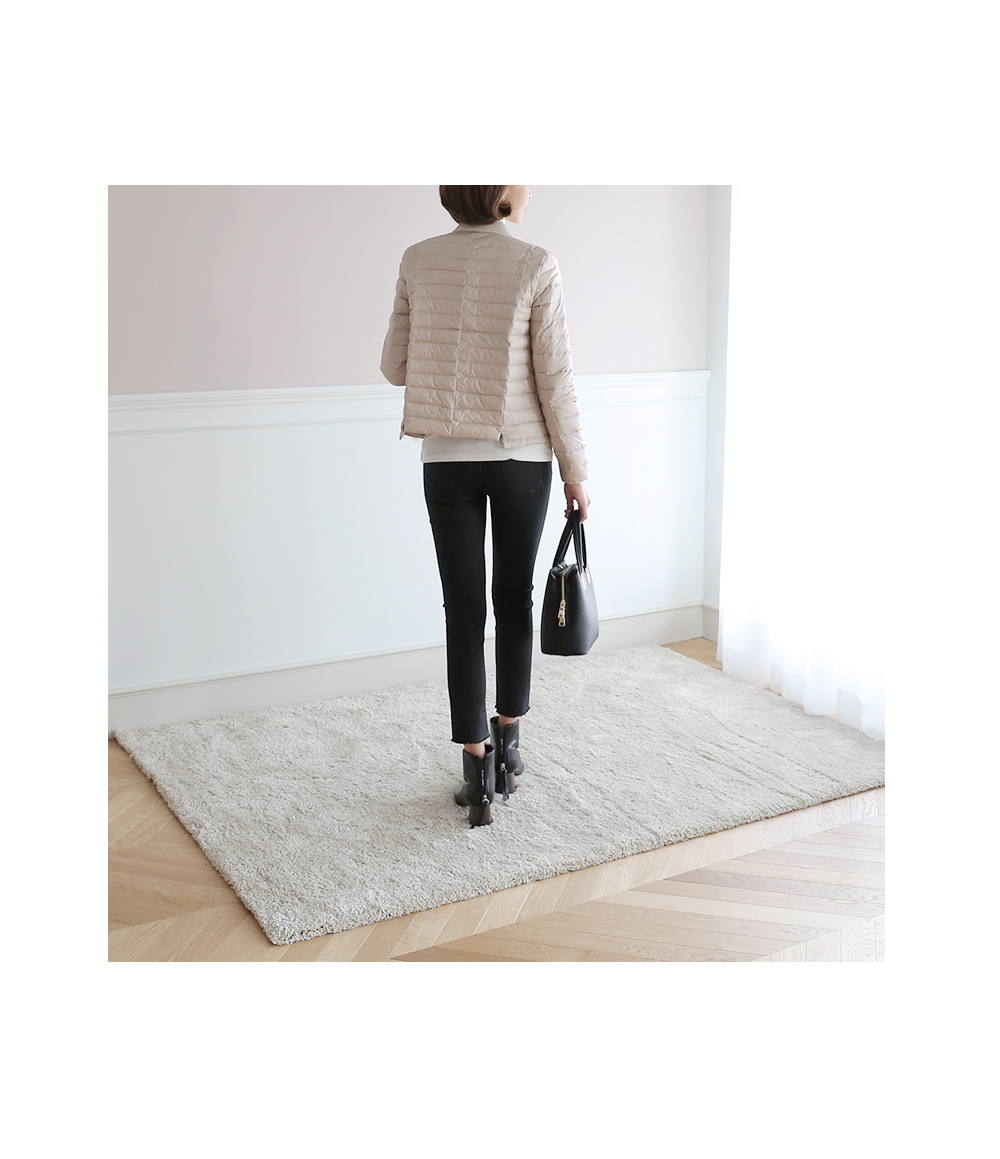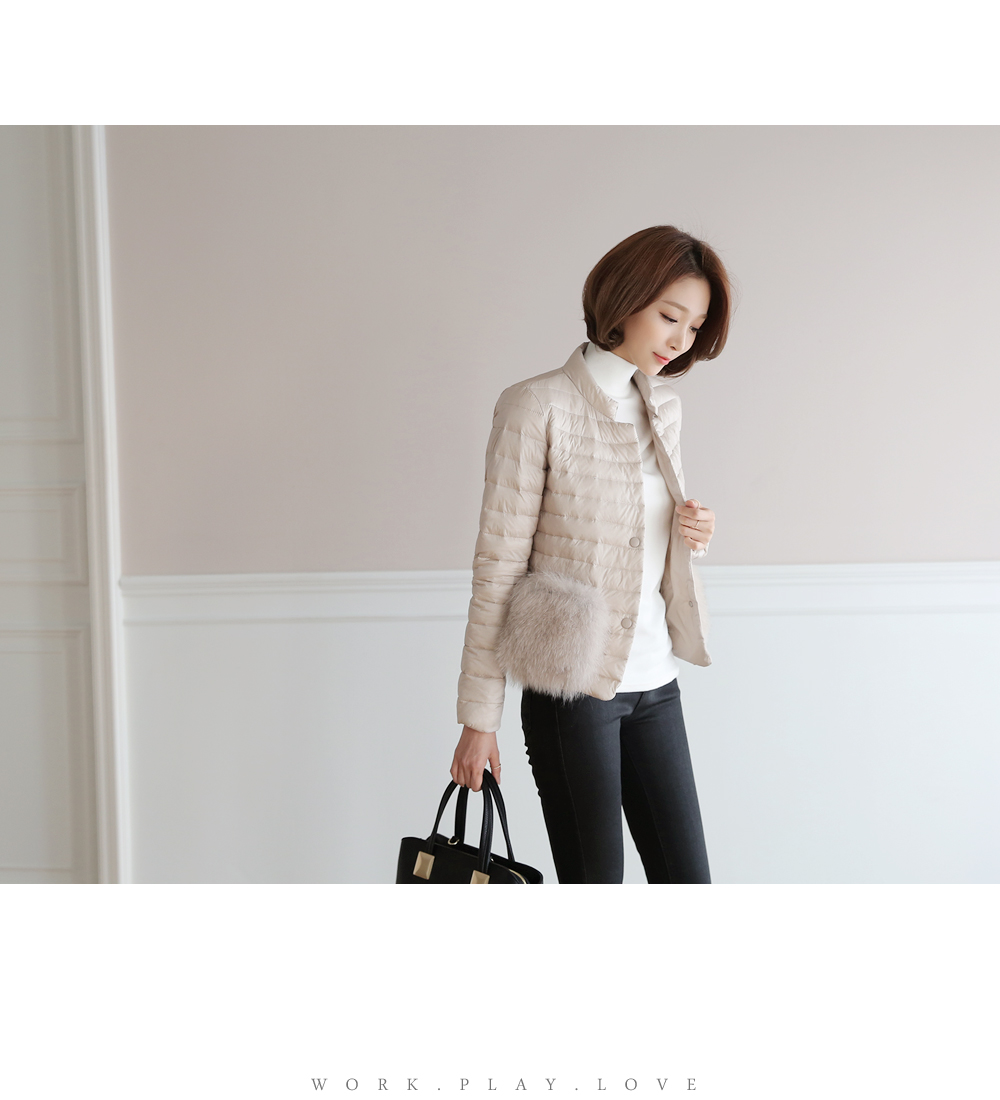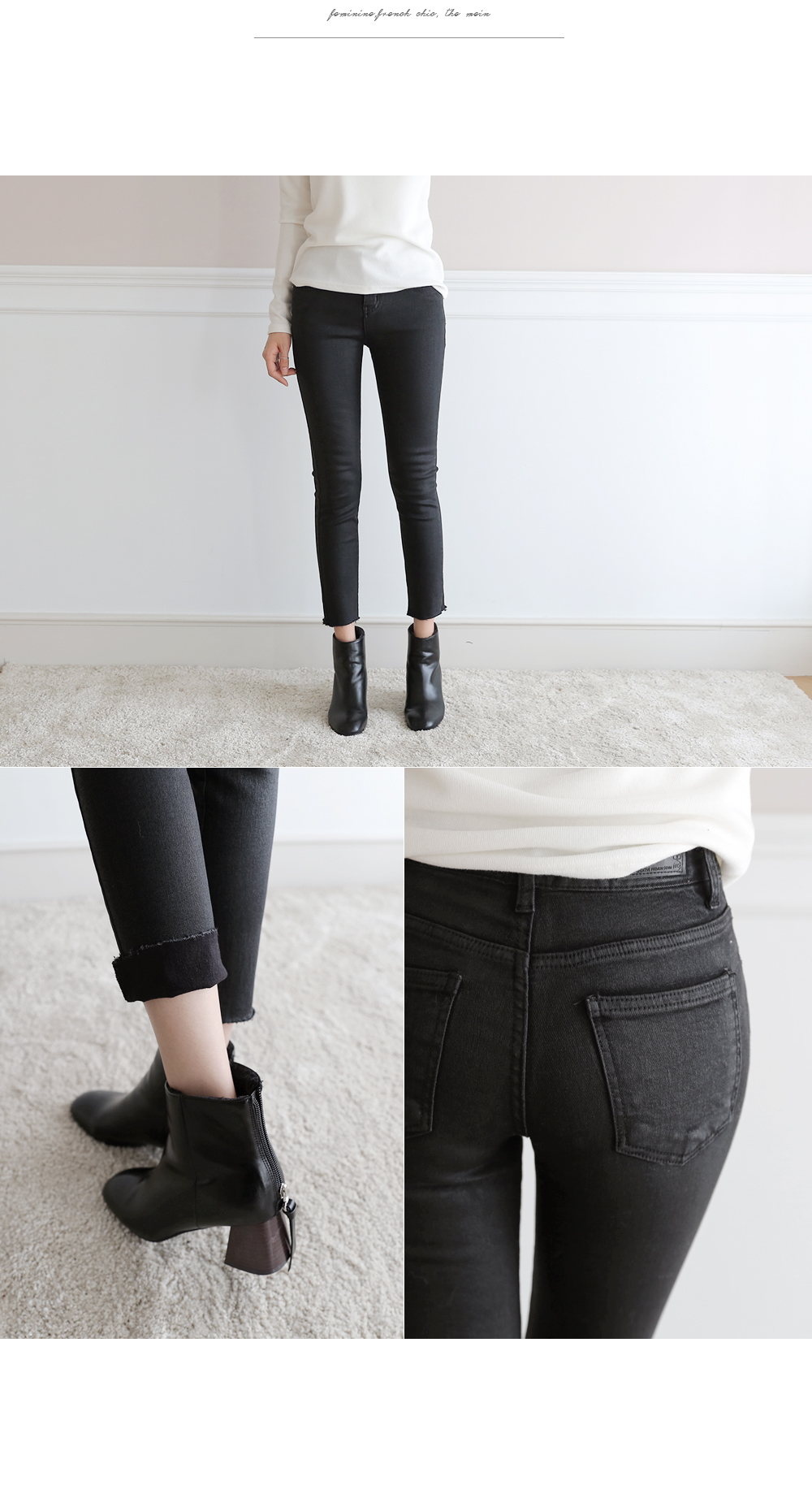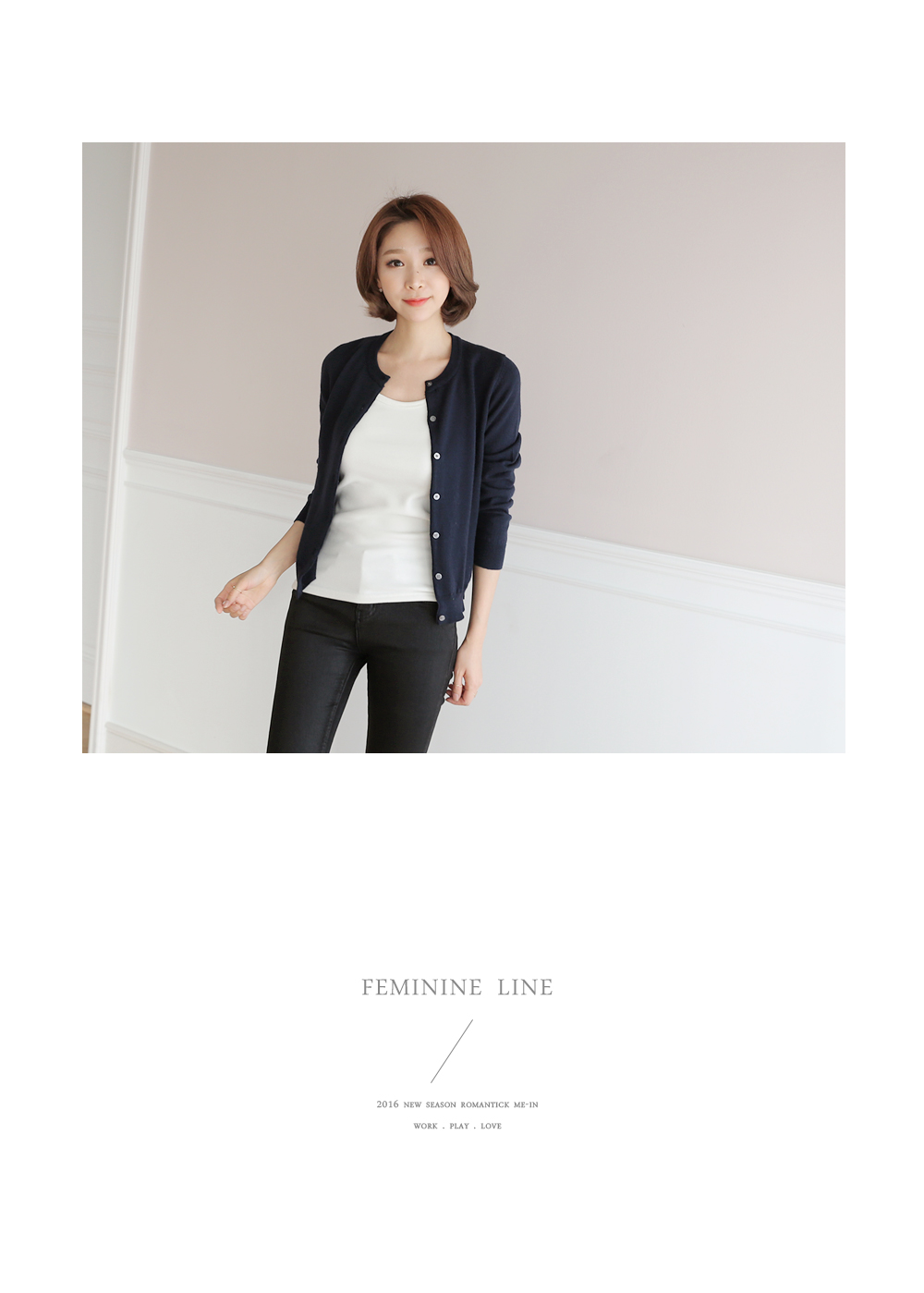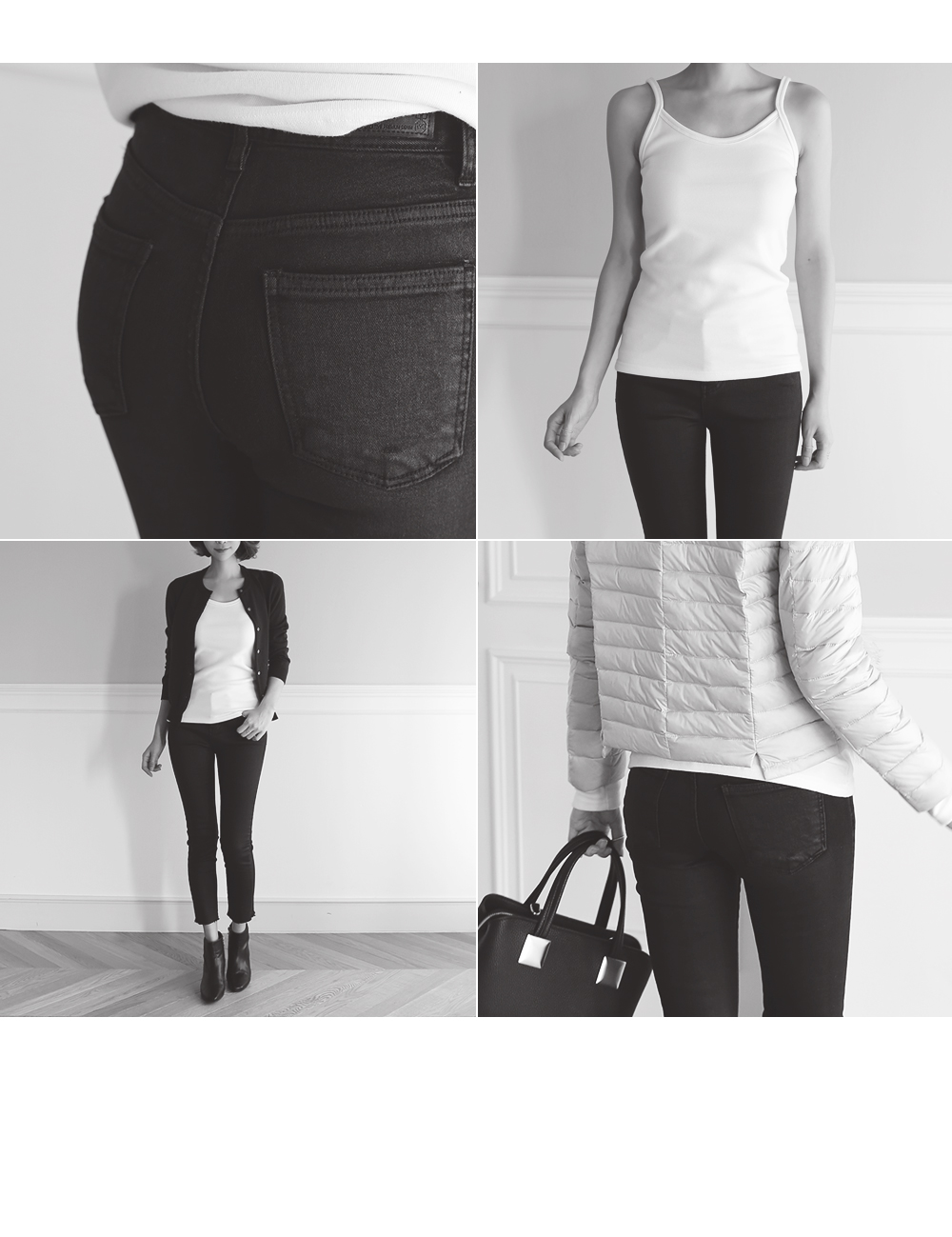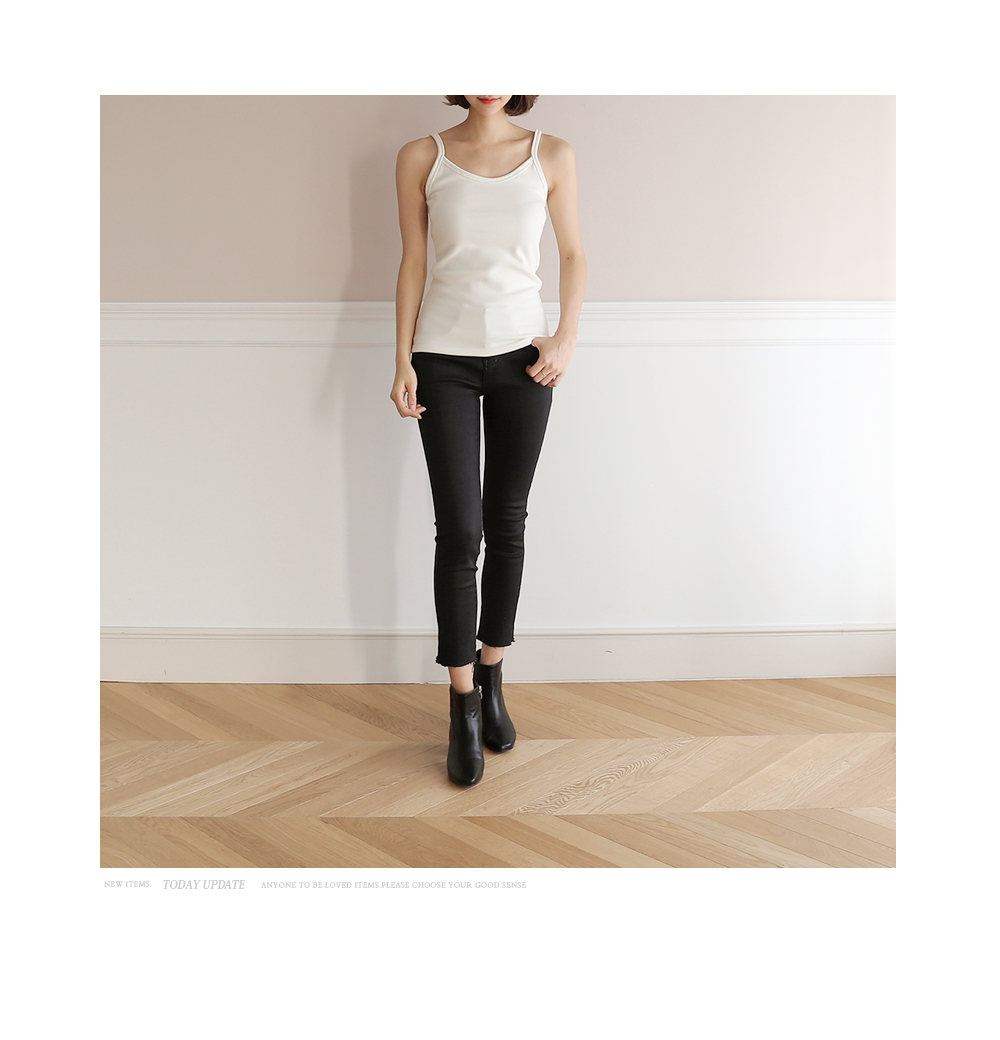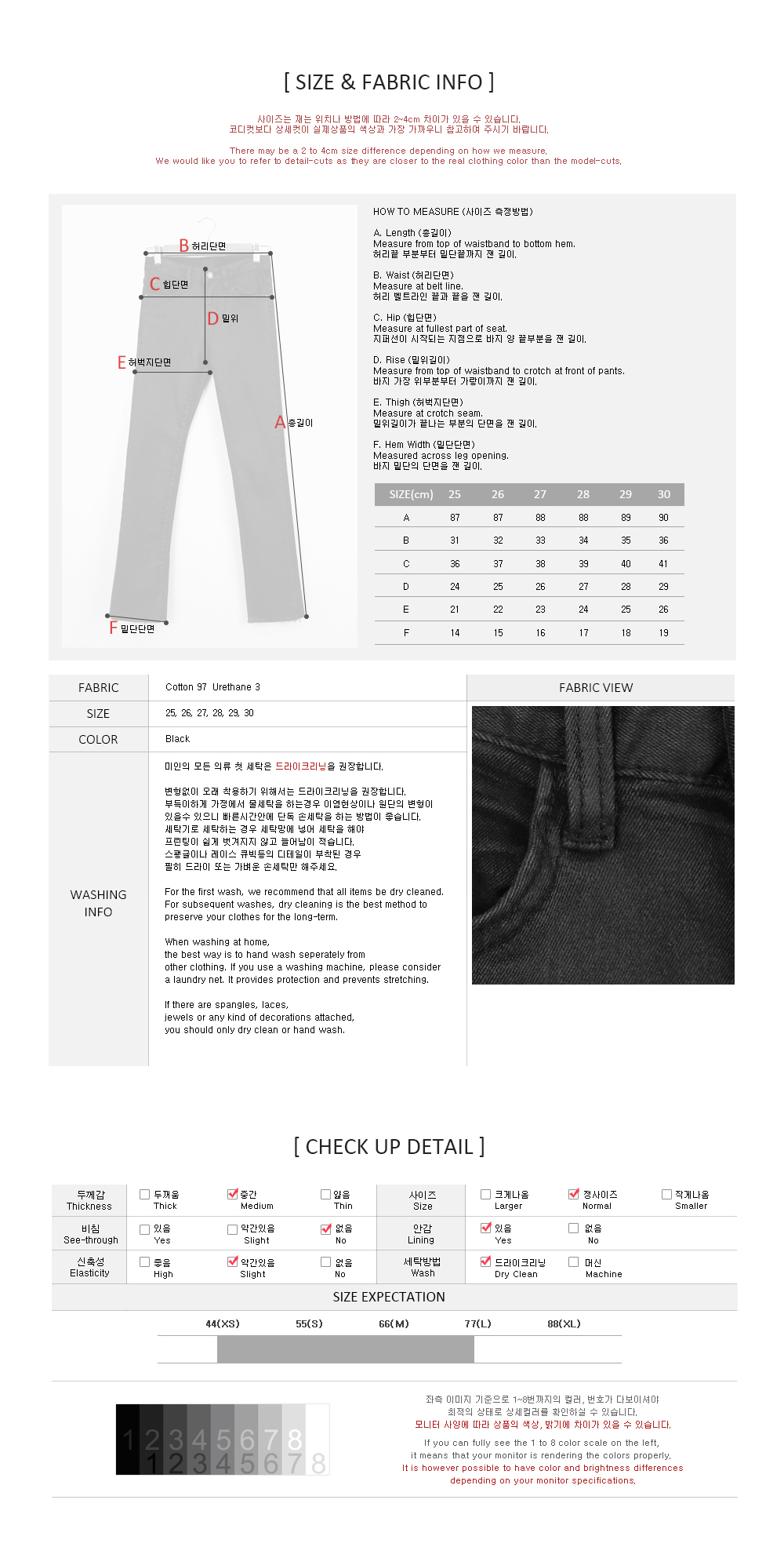 Detailed Info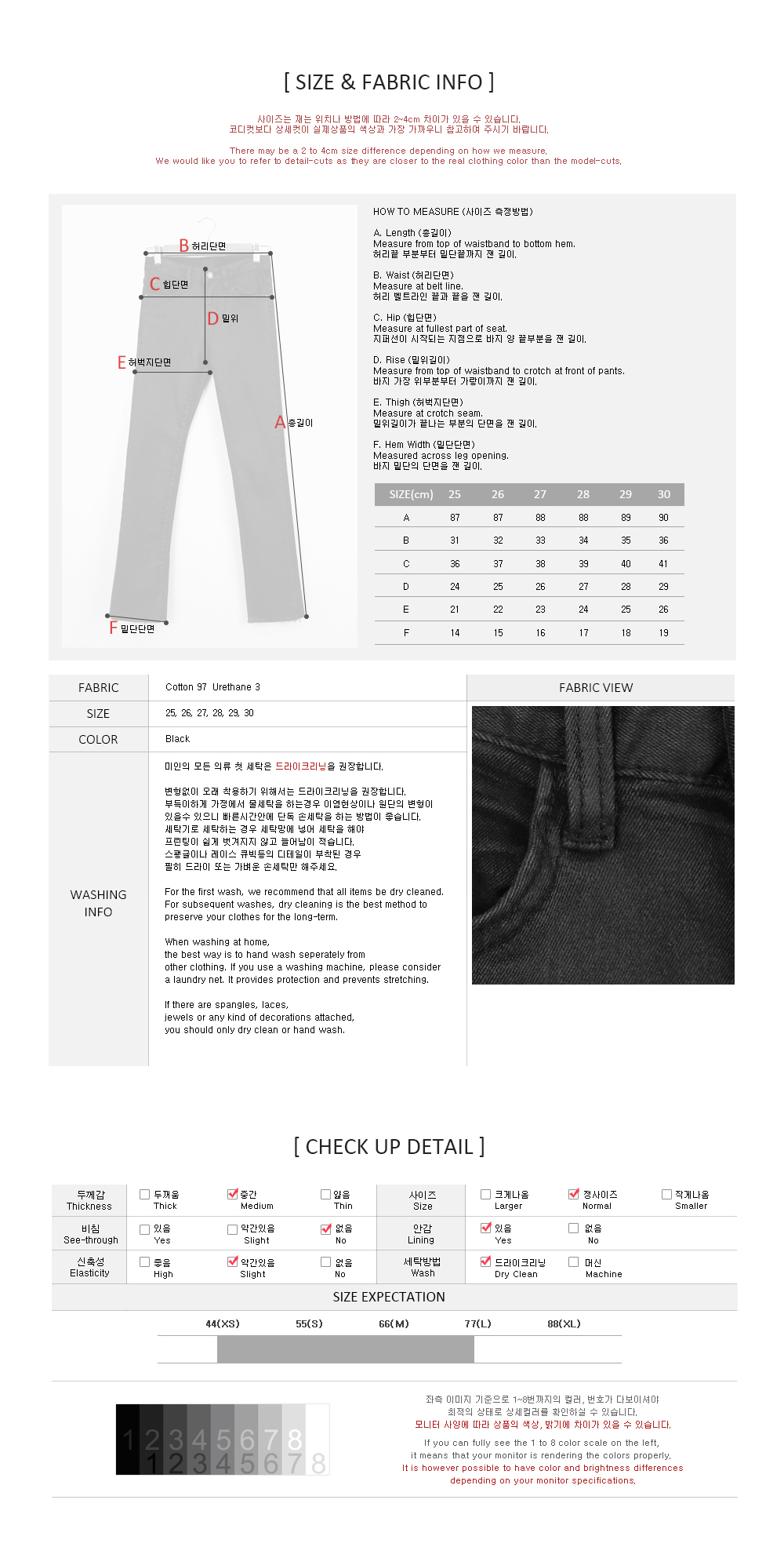 model Size