Description
Details

핀턱 디테일로 세련된 느낌의 팬츠에요.
군더더기 없는 심플, 베이직한 핏으로
좀 더 갖춰입은 듯한 느낌이 나요.
셔츠, 니트웨어, 블라우스 어디에도
잘 어울리는 깔끔한 핏이에요.
무엇보다 구김이 잘 안가는 소재와
신축성 덕분에 활동하기에도 좋아요.
44반에서 55 사이즈 입는 모델 혜진이
S사이즈 피팅 해봤을때 거의 딱 맞았어요.
모델 혜진도 구매한 상품으로
실제로 봤을때 너무나 매력적인
제품 적극 추천 드려요.
*
A pair of slacks with pintuck detail
that creates a refine mood.
A simple, non-superfluous design
in a basic fit that goes well with a shirt,
knitwear or blouse anytime.
Made with an elastic material that does not crease easily,
moving about in this piece is easy and comfortable.
Size S would fit just nicely on sizes 44.5 and 55.
A stylish piece recommended by Model Hye Jin.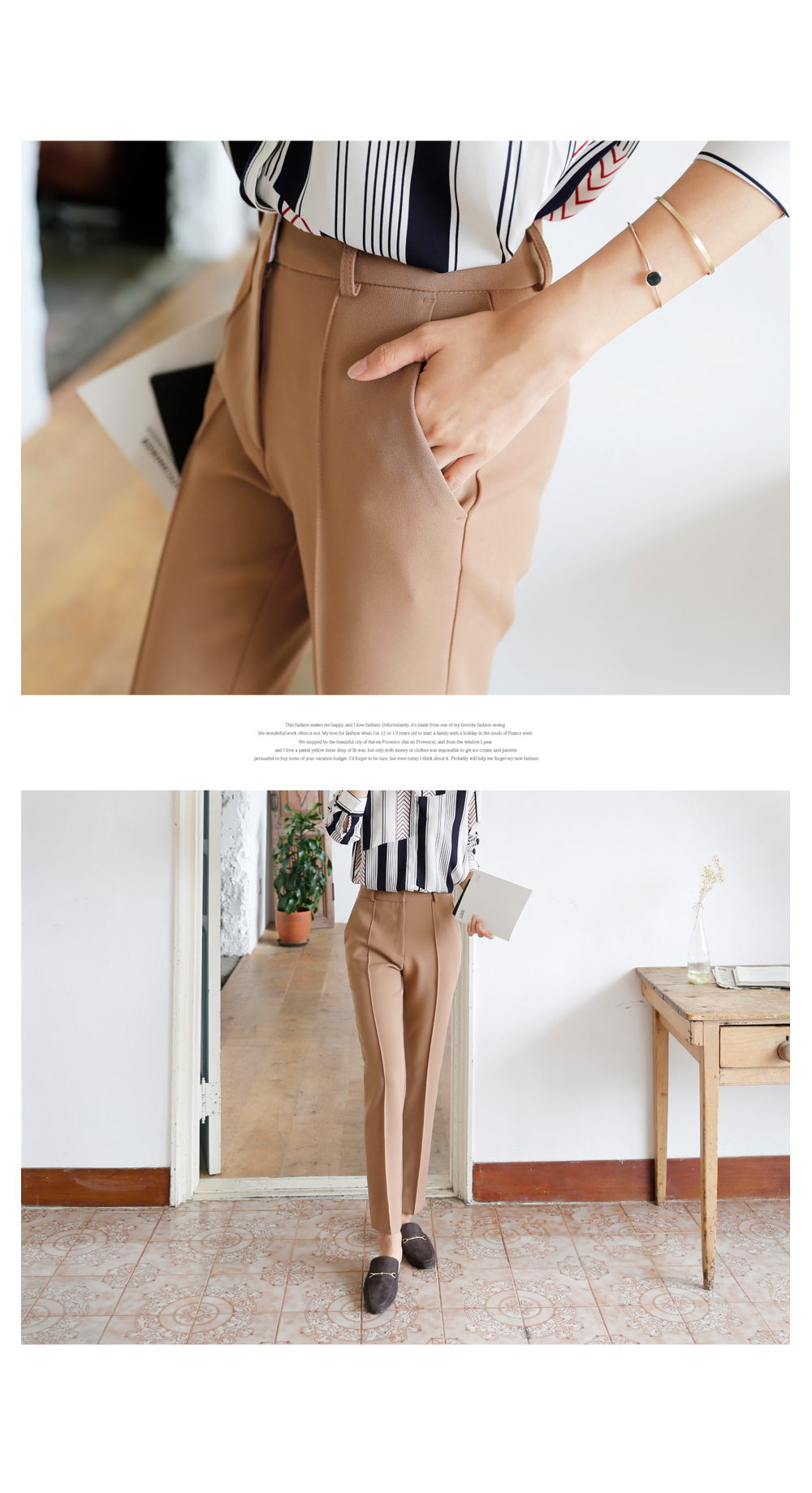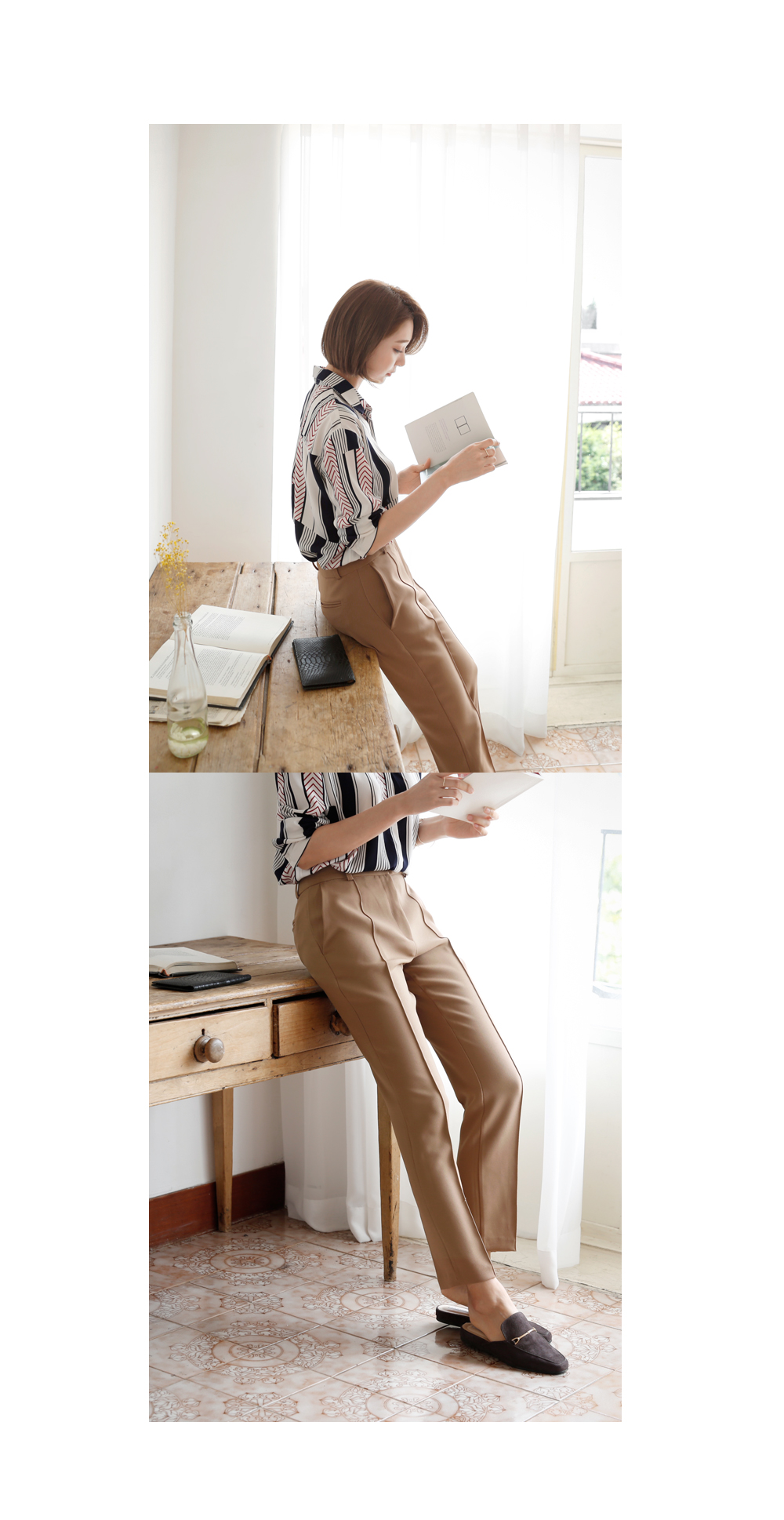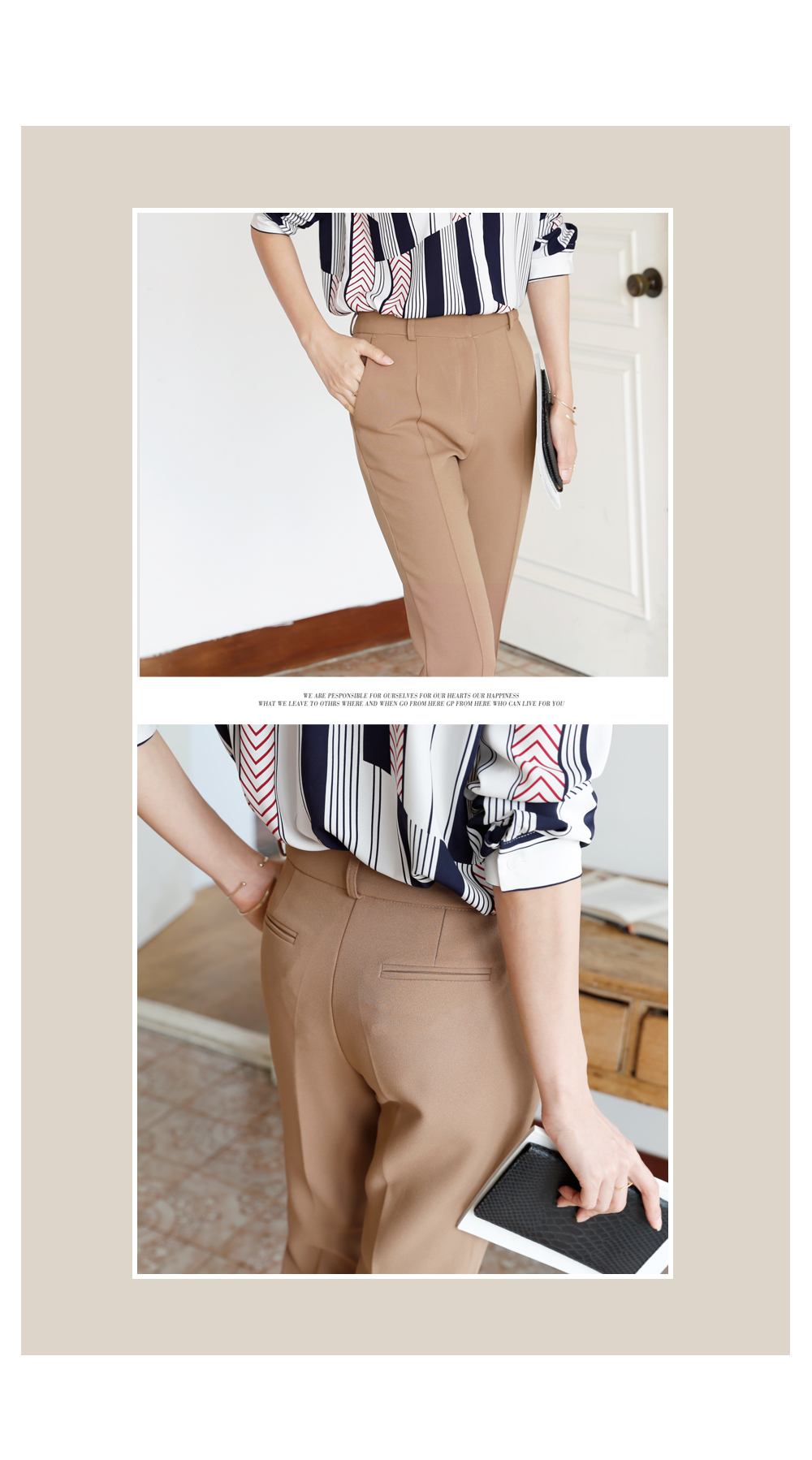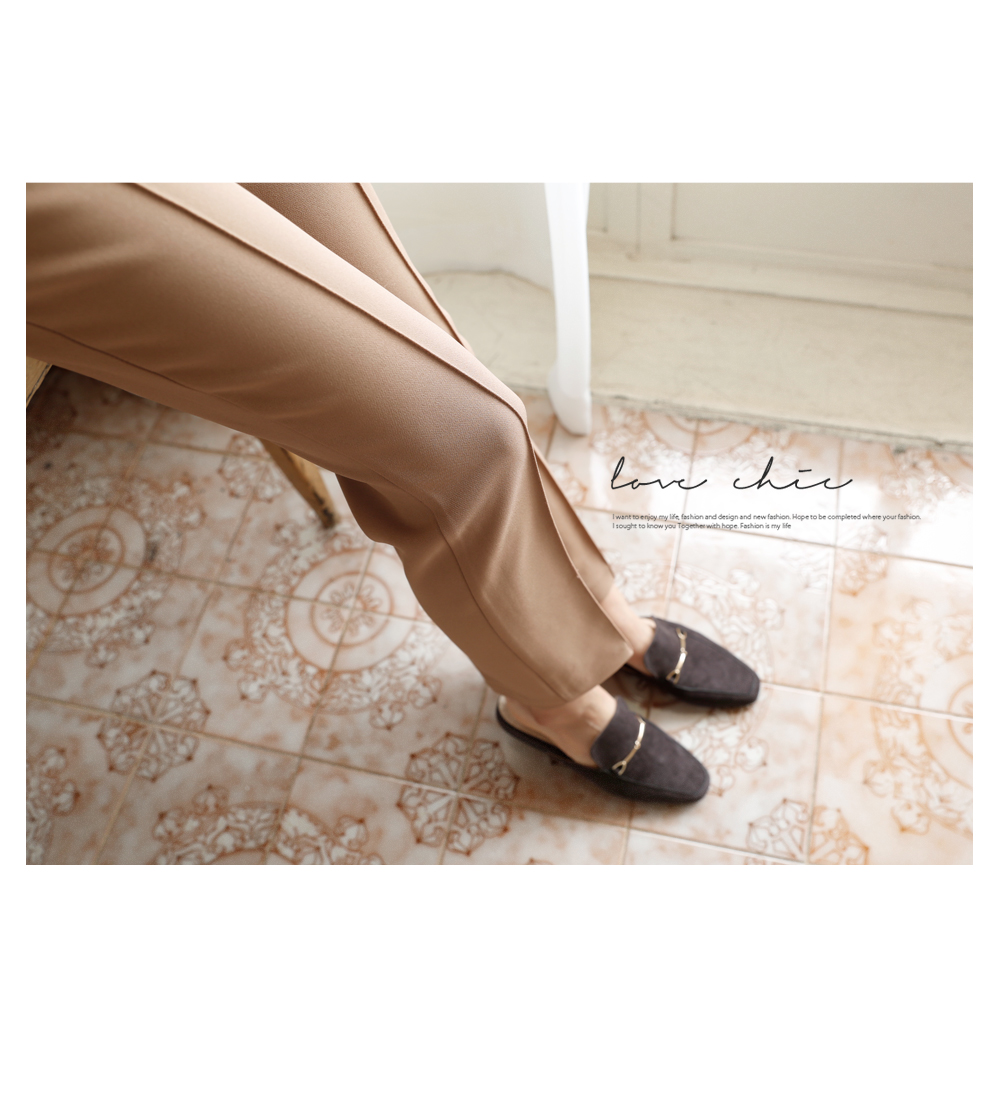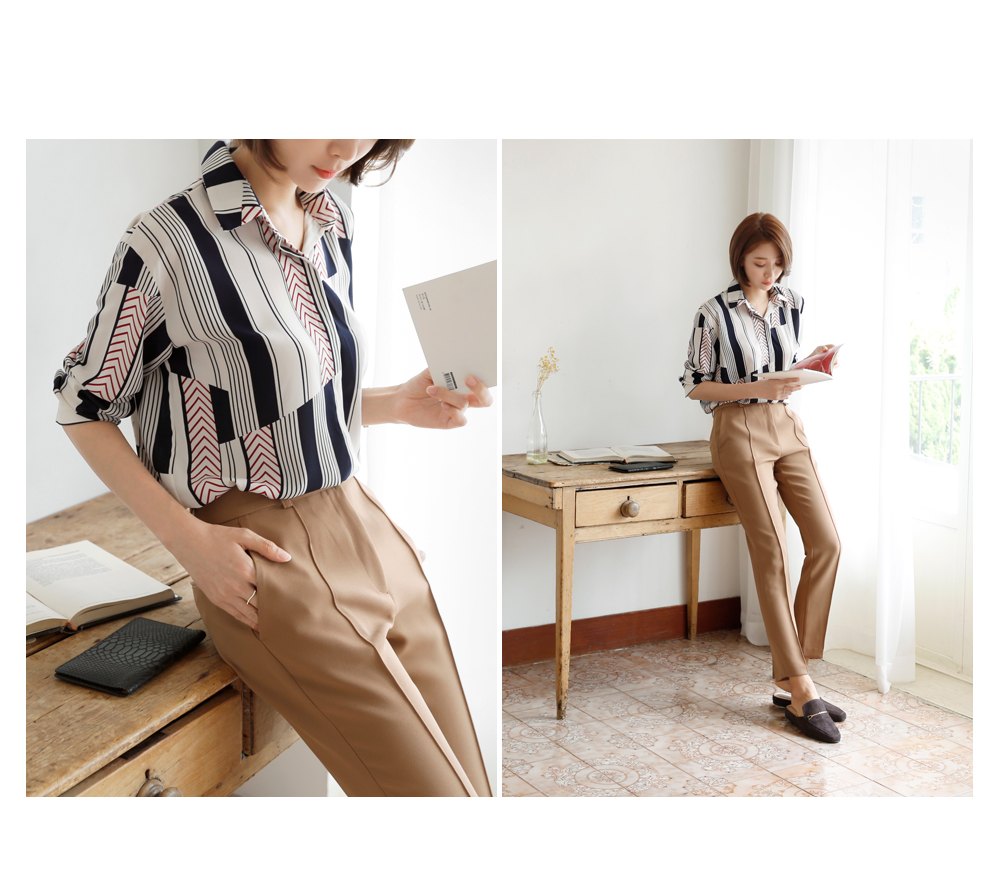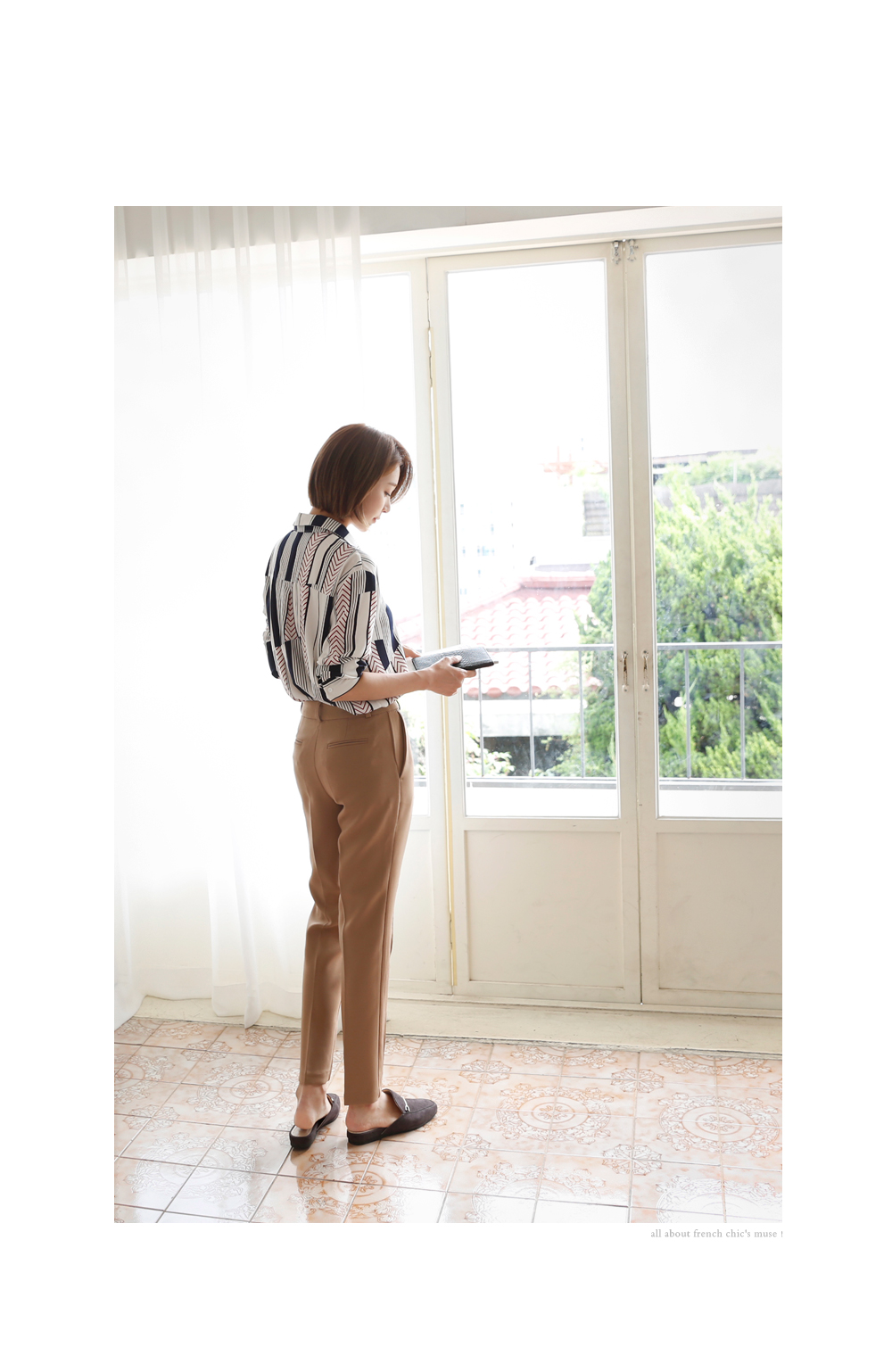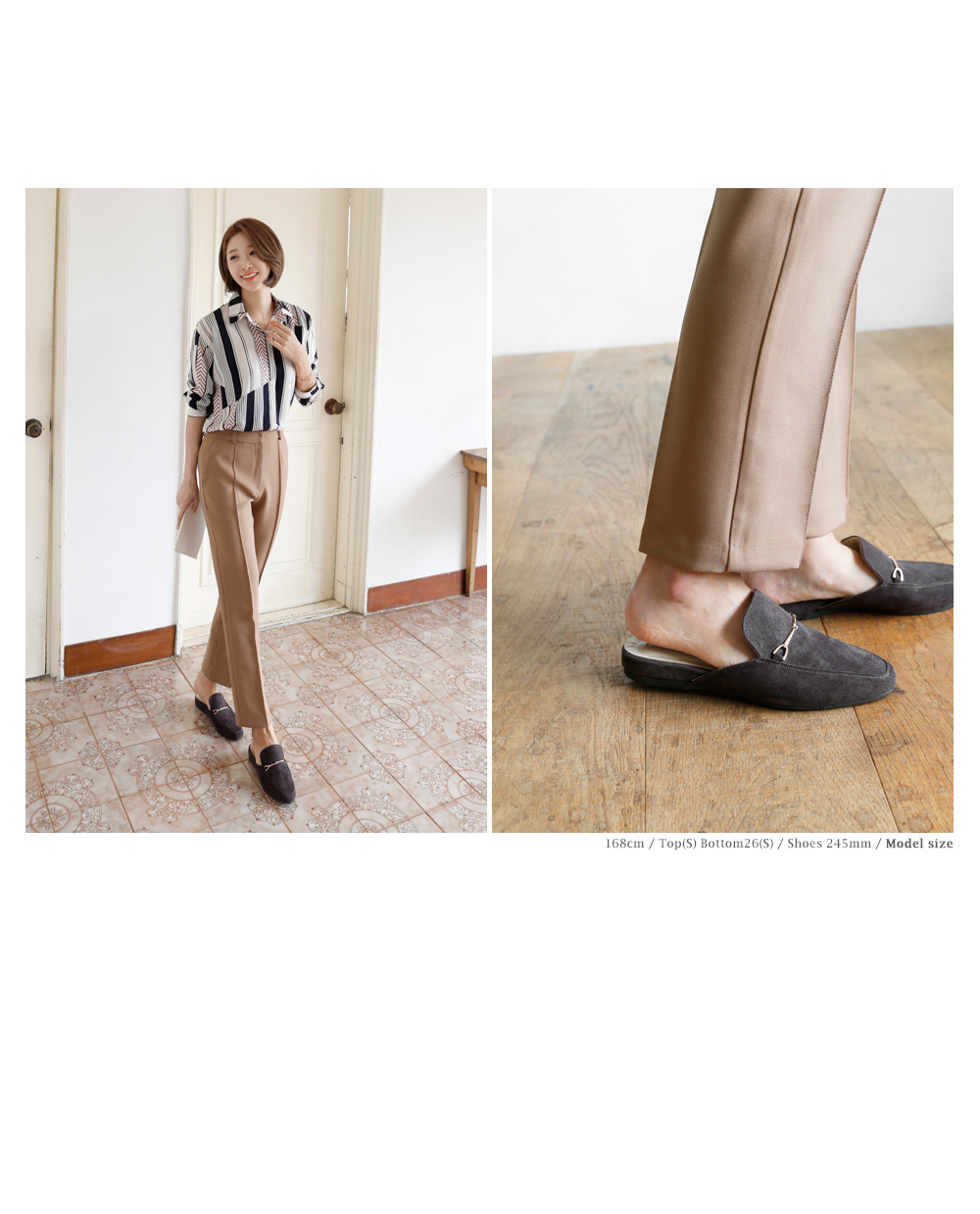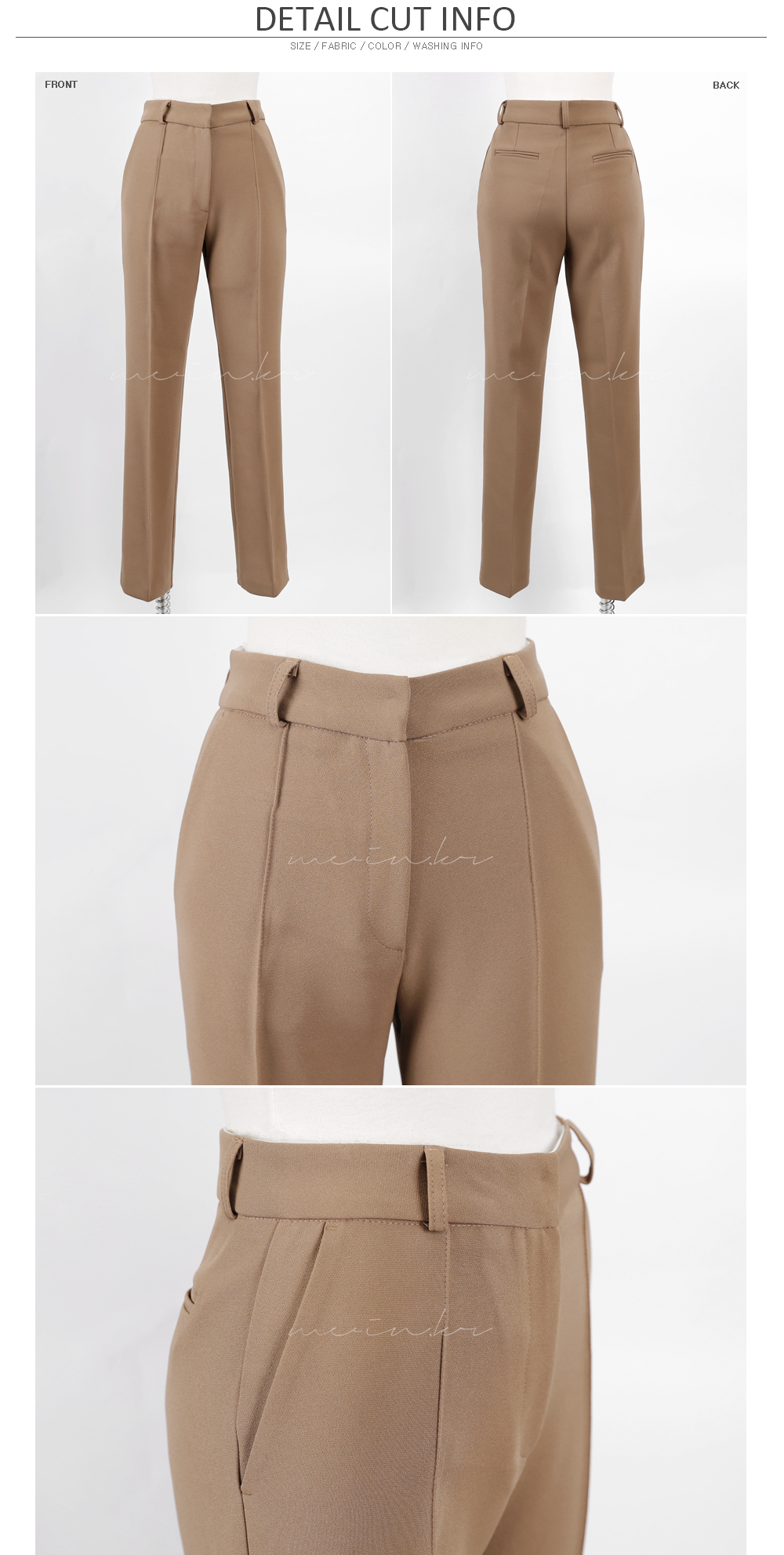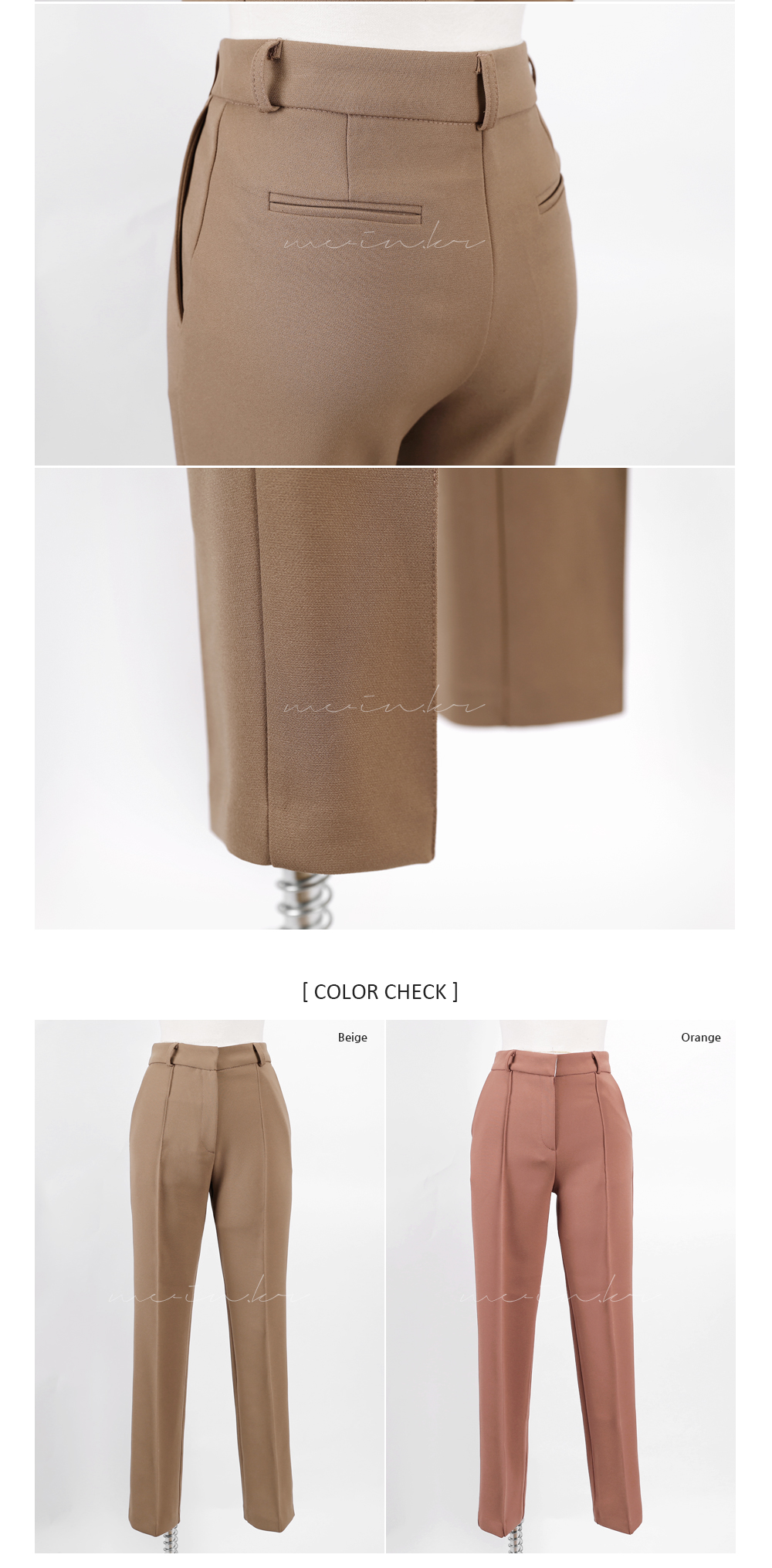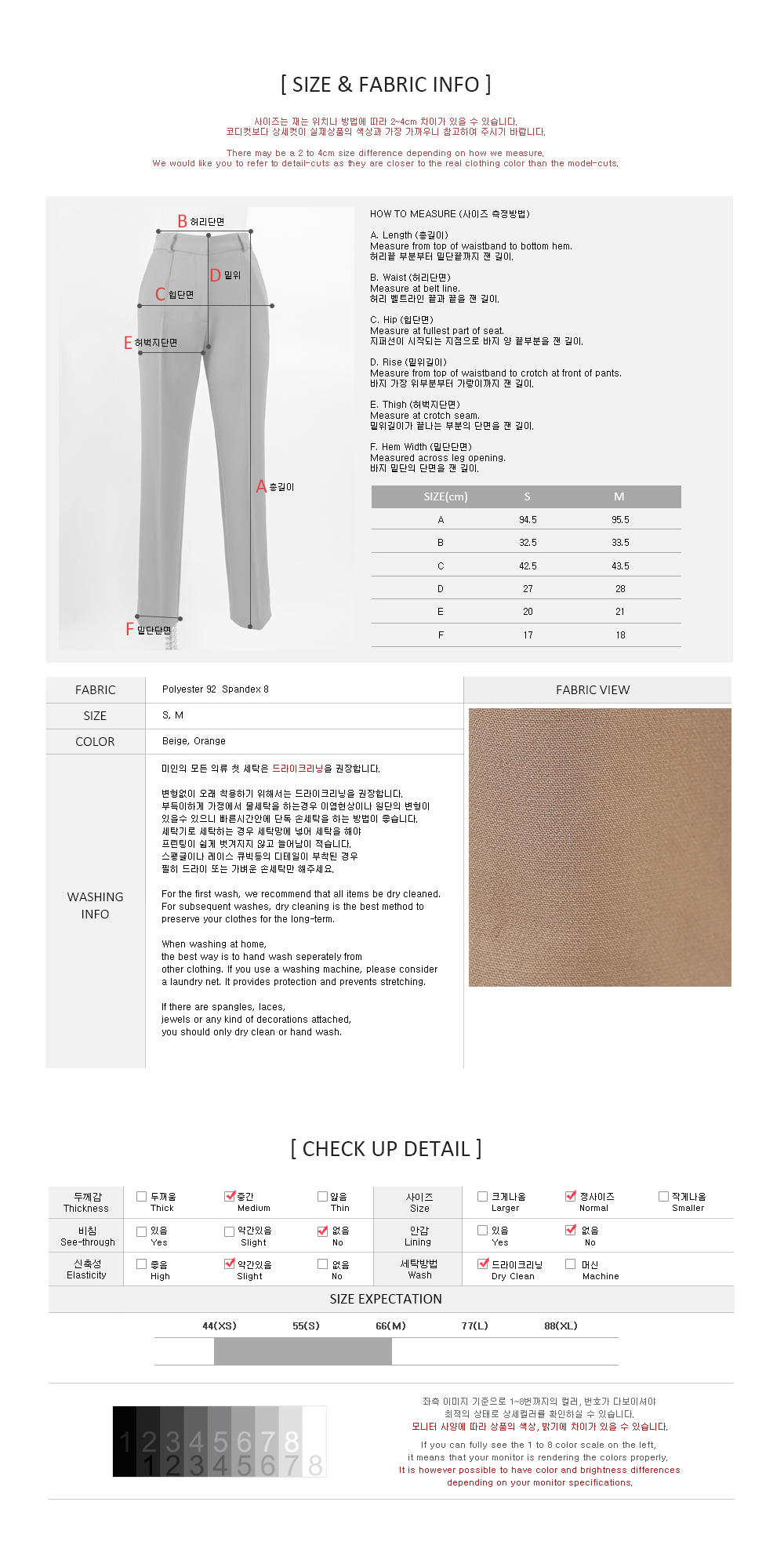 Detailed Info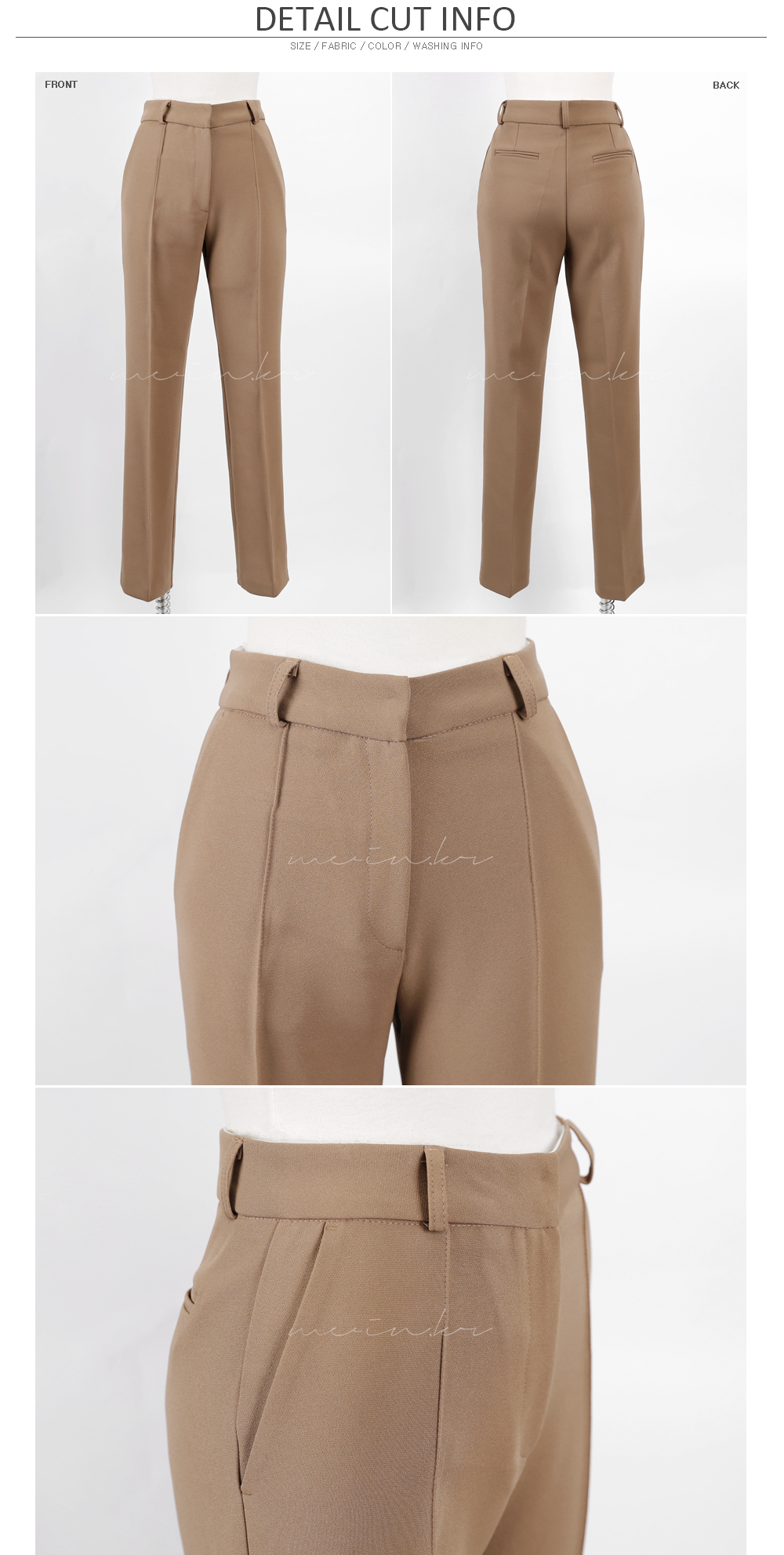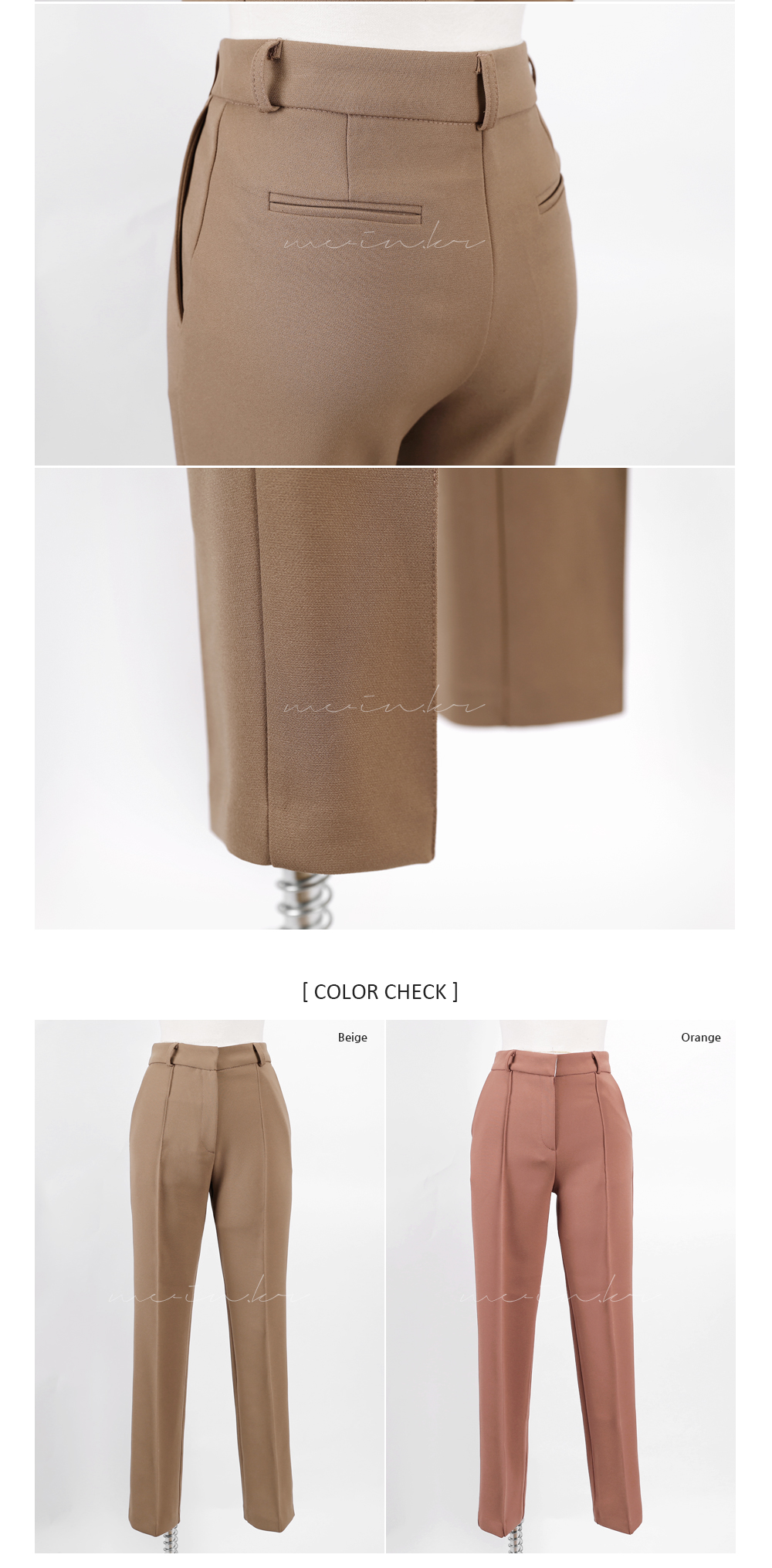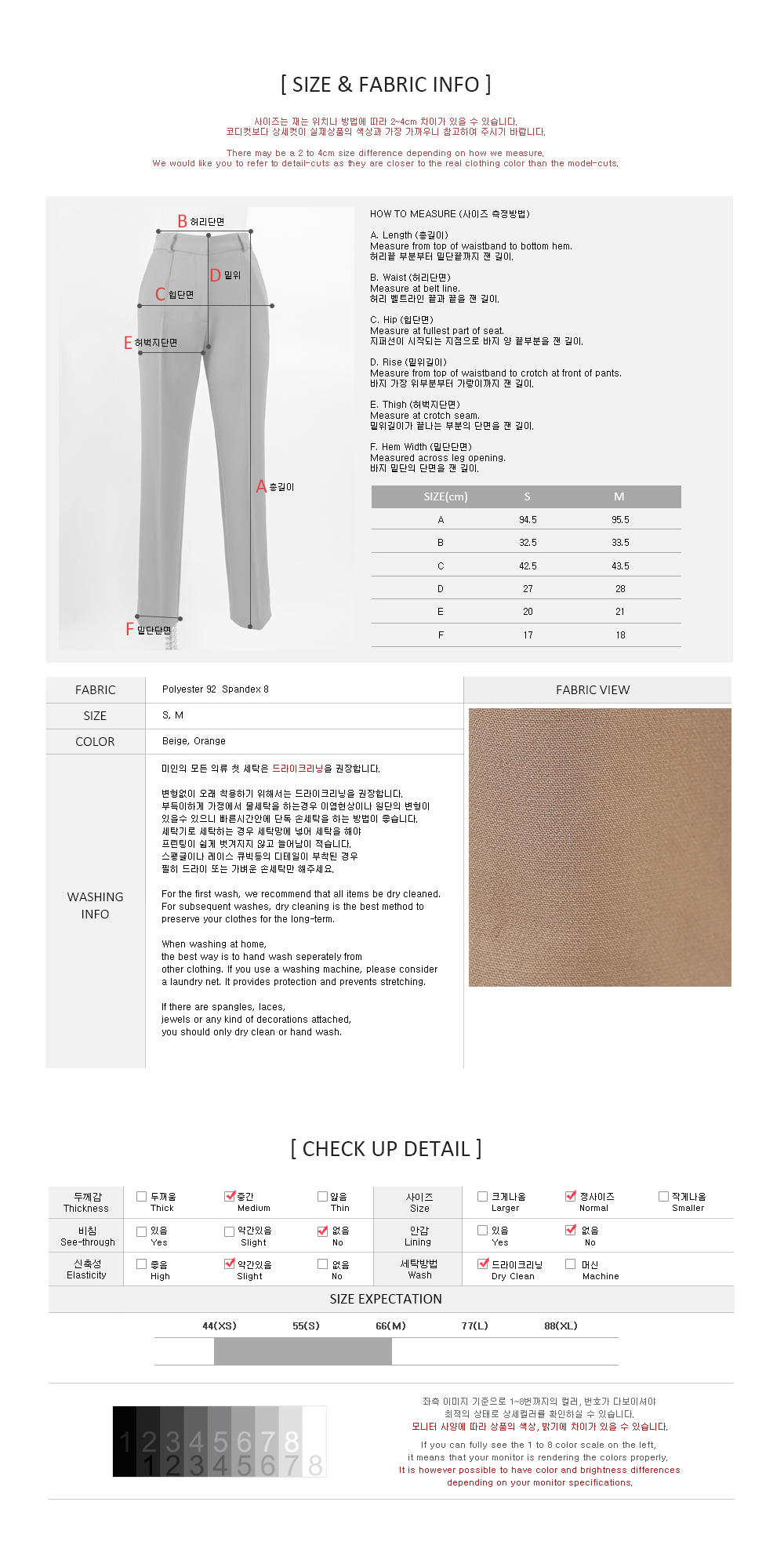 model Size