Description
Details

랩스타일의 미디 스커트 준비했어요.
화려한 패턴감이 예쁜 언발 기장의 스커트에요.
시원한 린넨소재로 여름철
간편한 상의와 매칭하기 좋은 제품이에요.
허리후면의 밴딩으로 안정감있으면서
허리라인을 예쁘게 잡아줘요.
안감과 함께 후면의 콘솔지퍼로
클로징 가능한 고급스러운 제품이에요.
오렌지, 카키 2컬러로 준비했어요.
*
A midi wrap skirt with a fancy pattern.
Made of a cooling linen fabric that is
great for summer weather.
An elastic banding at the waist
provides additional security while
accentuating the waistline.
Designed with a concealed zipper
at the back. Available in Orange and Khaki.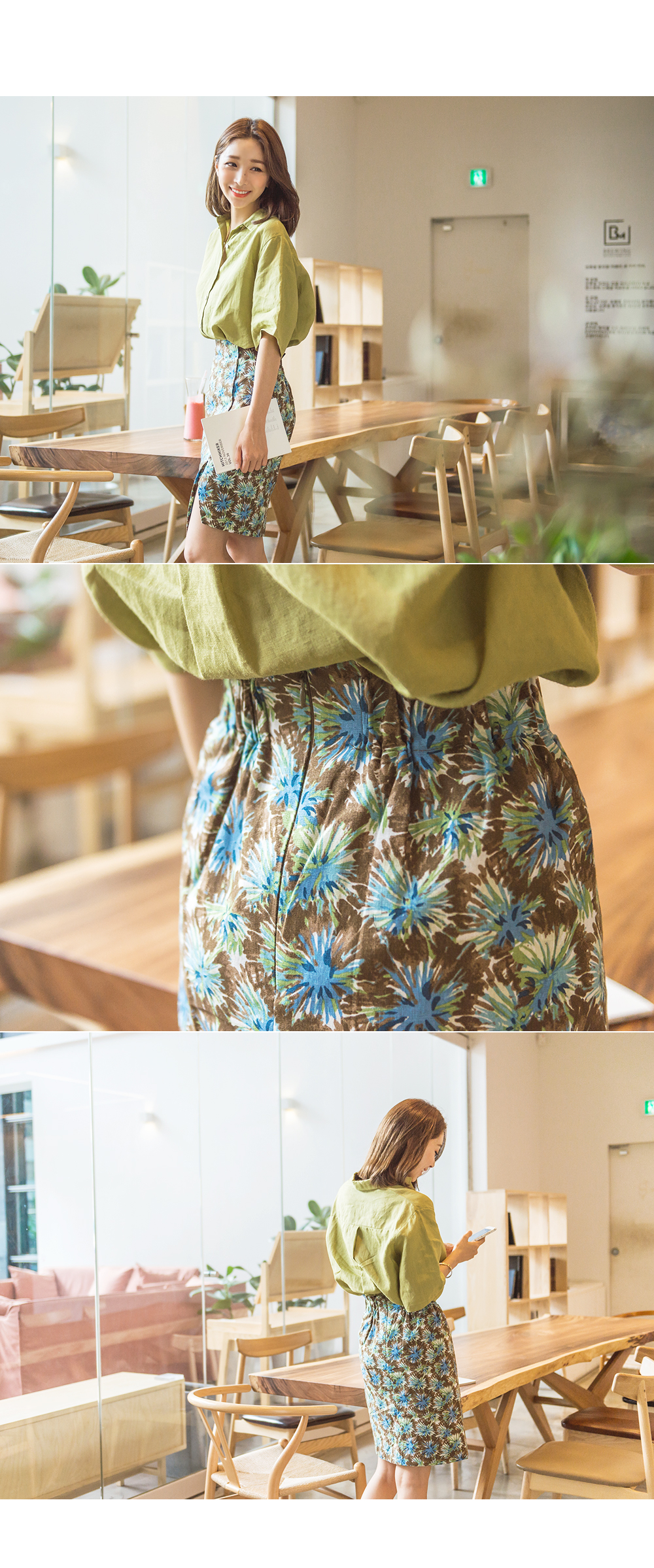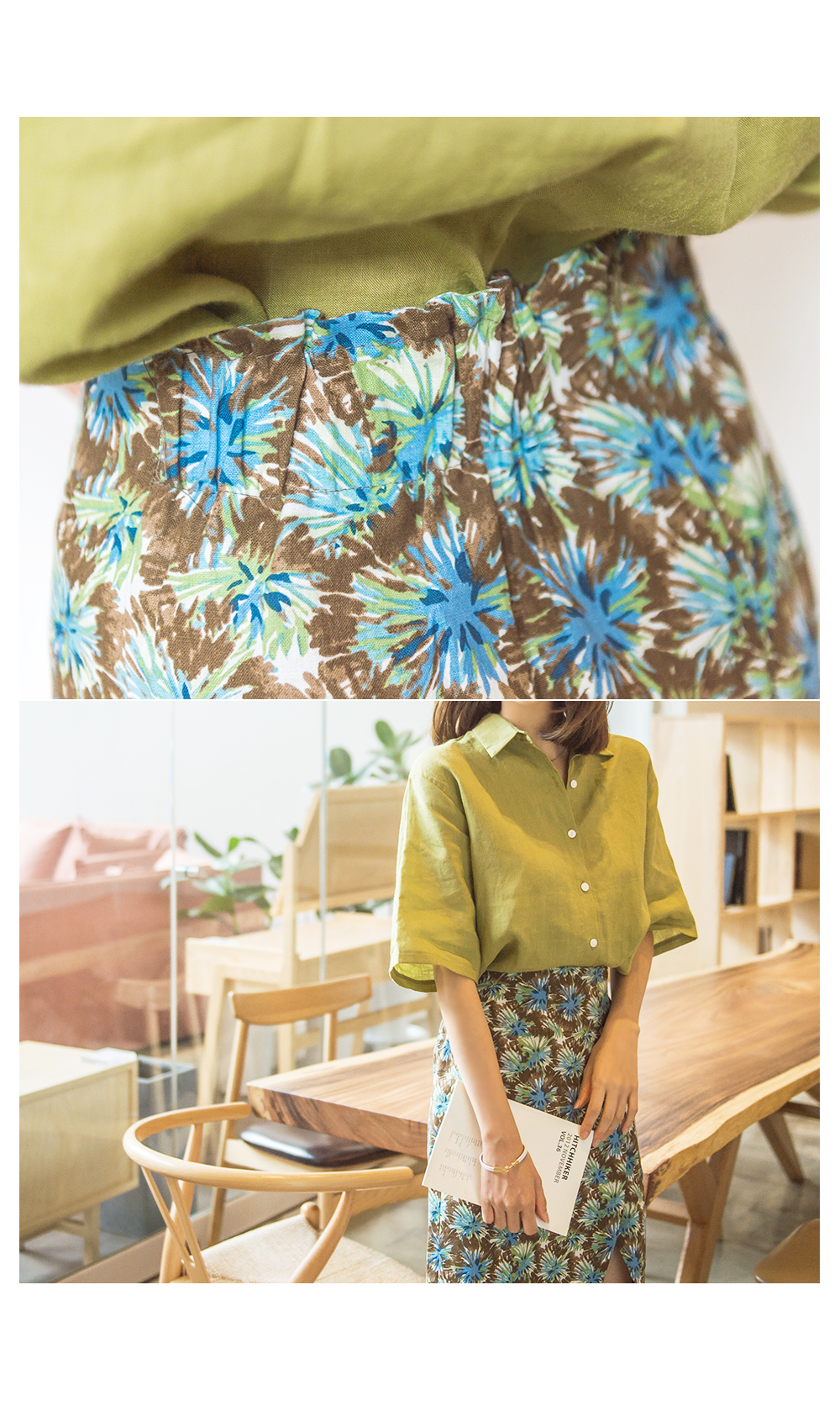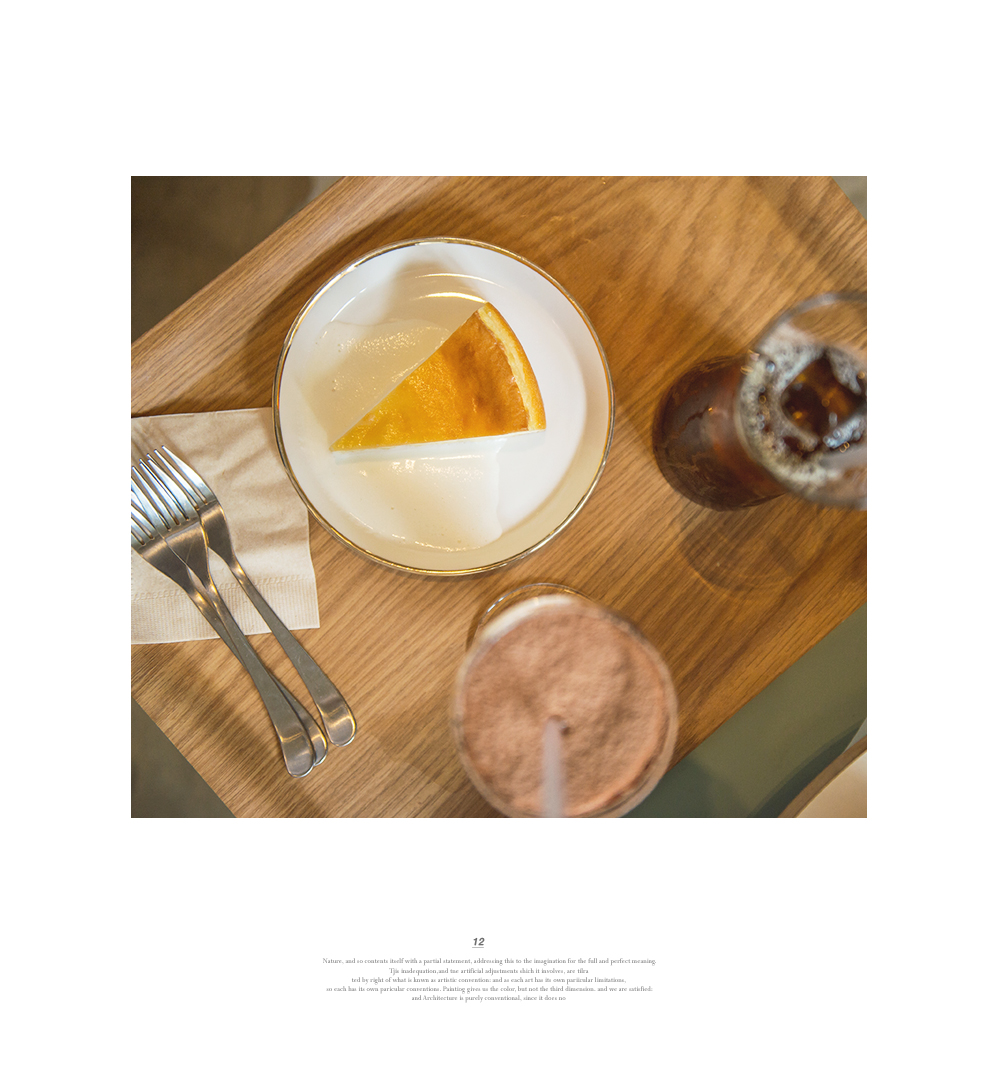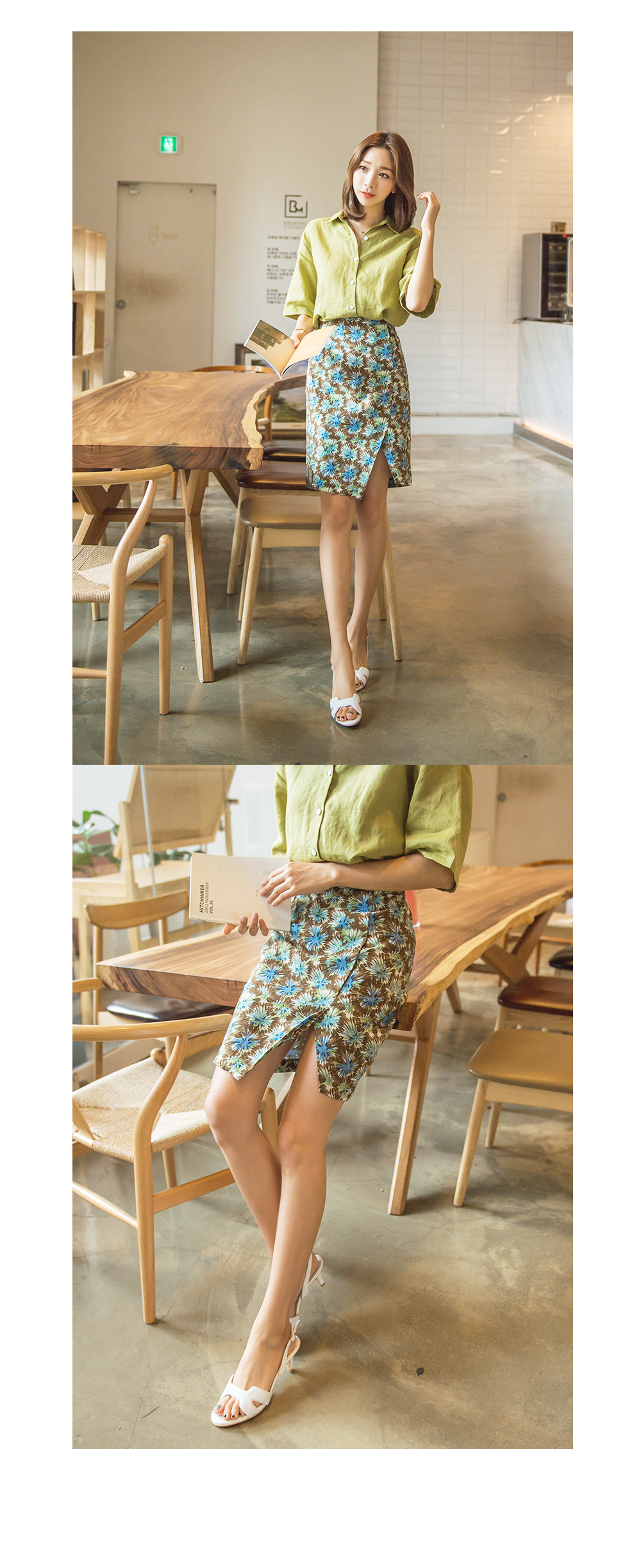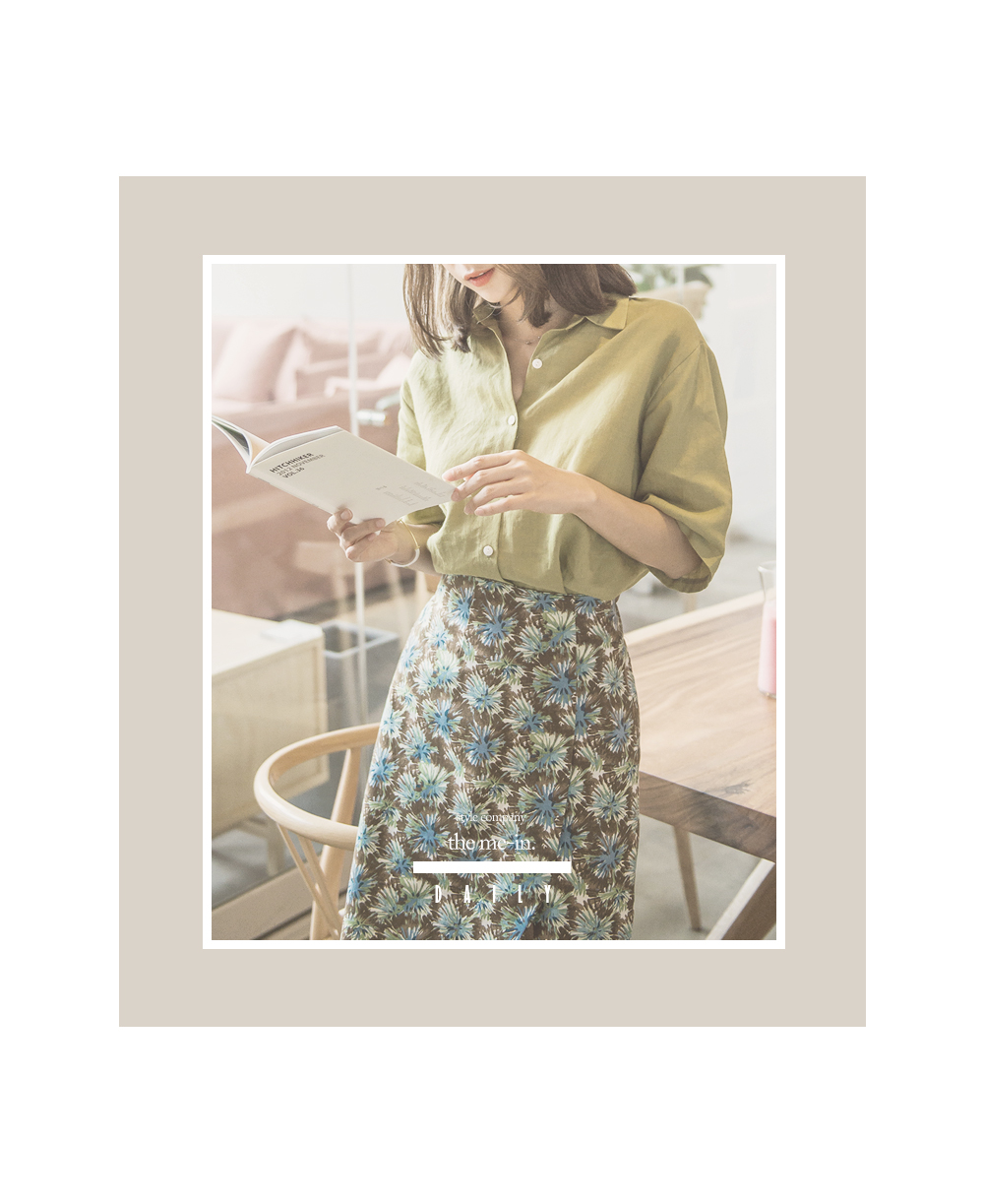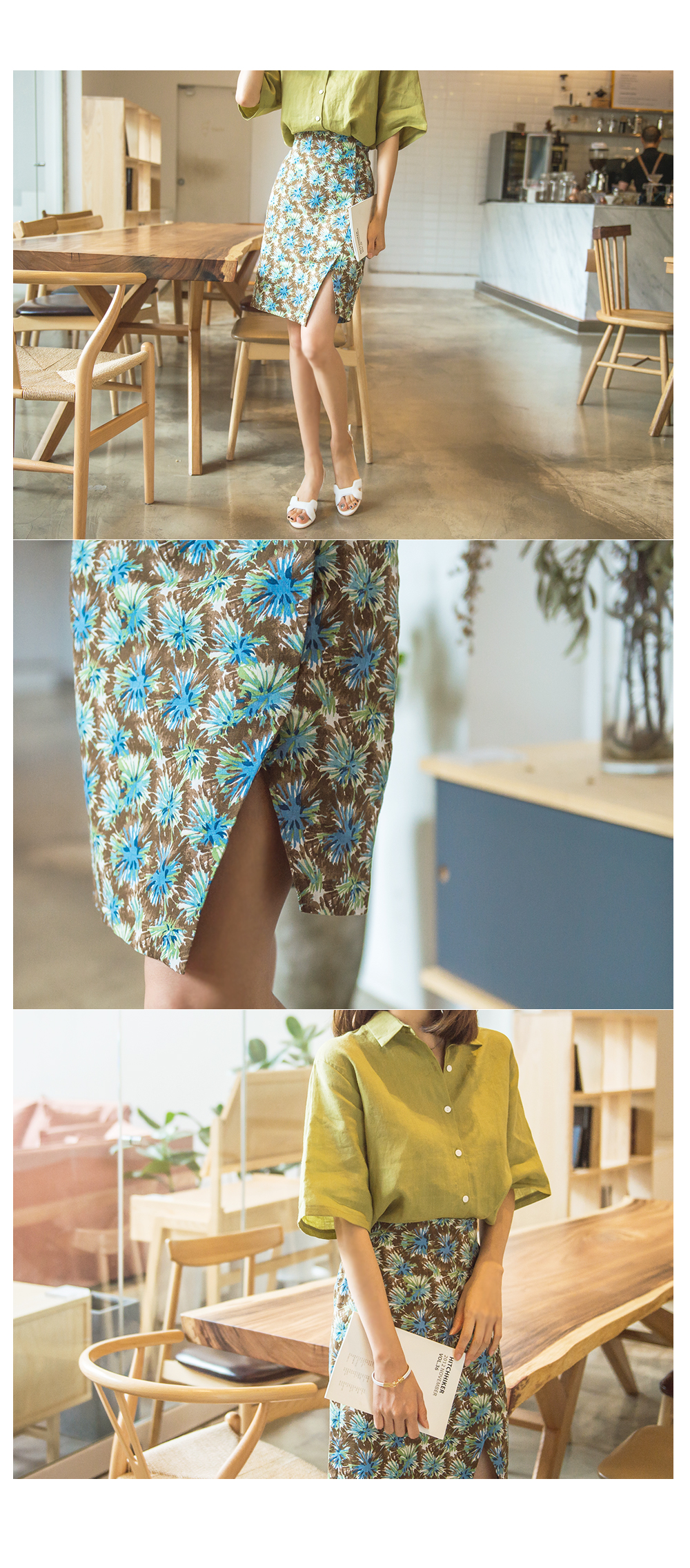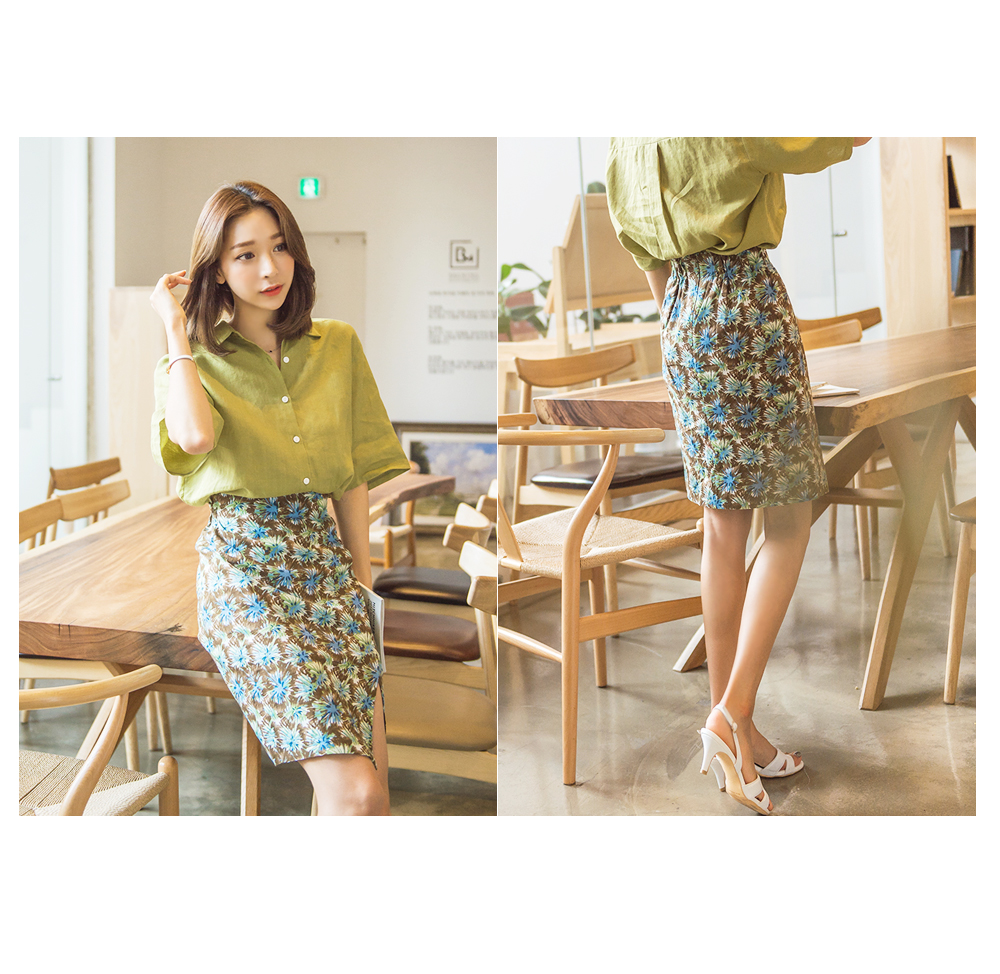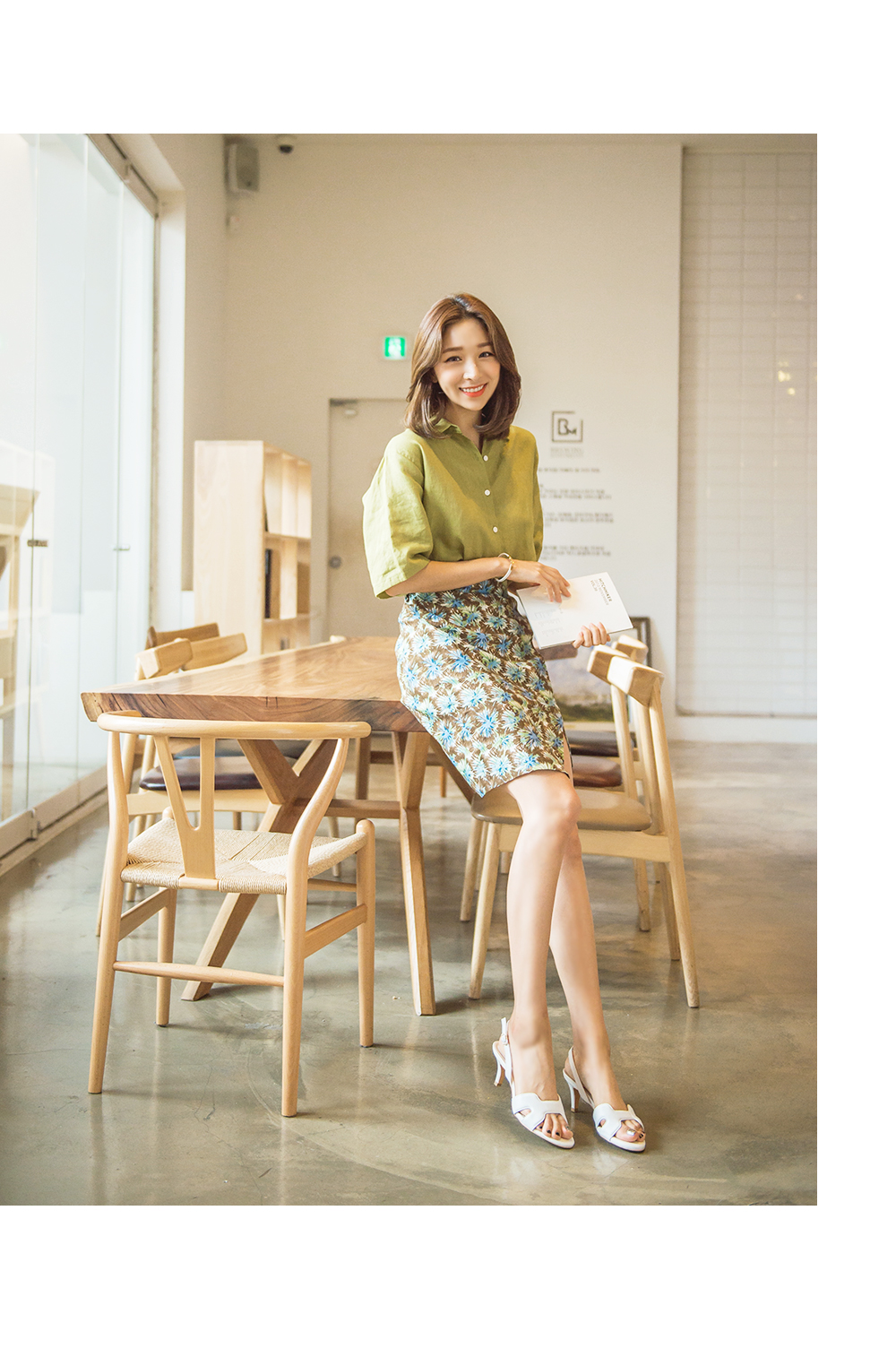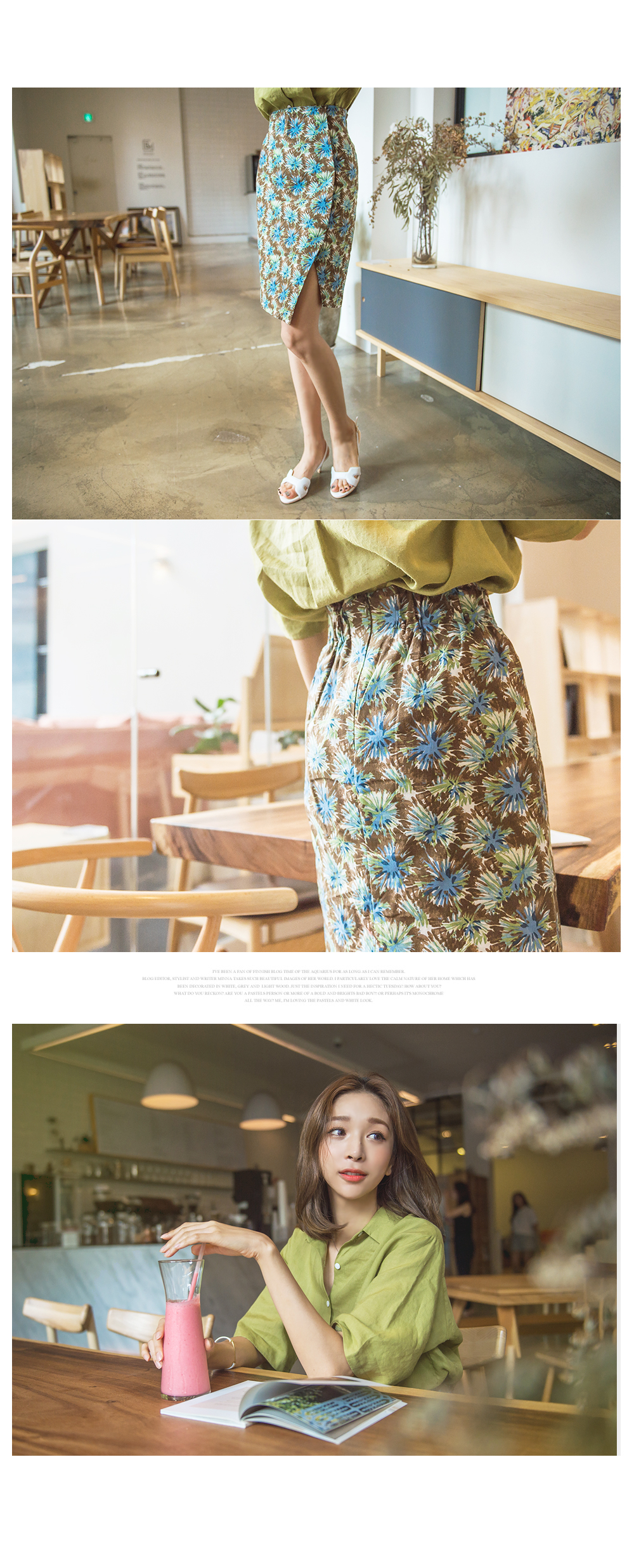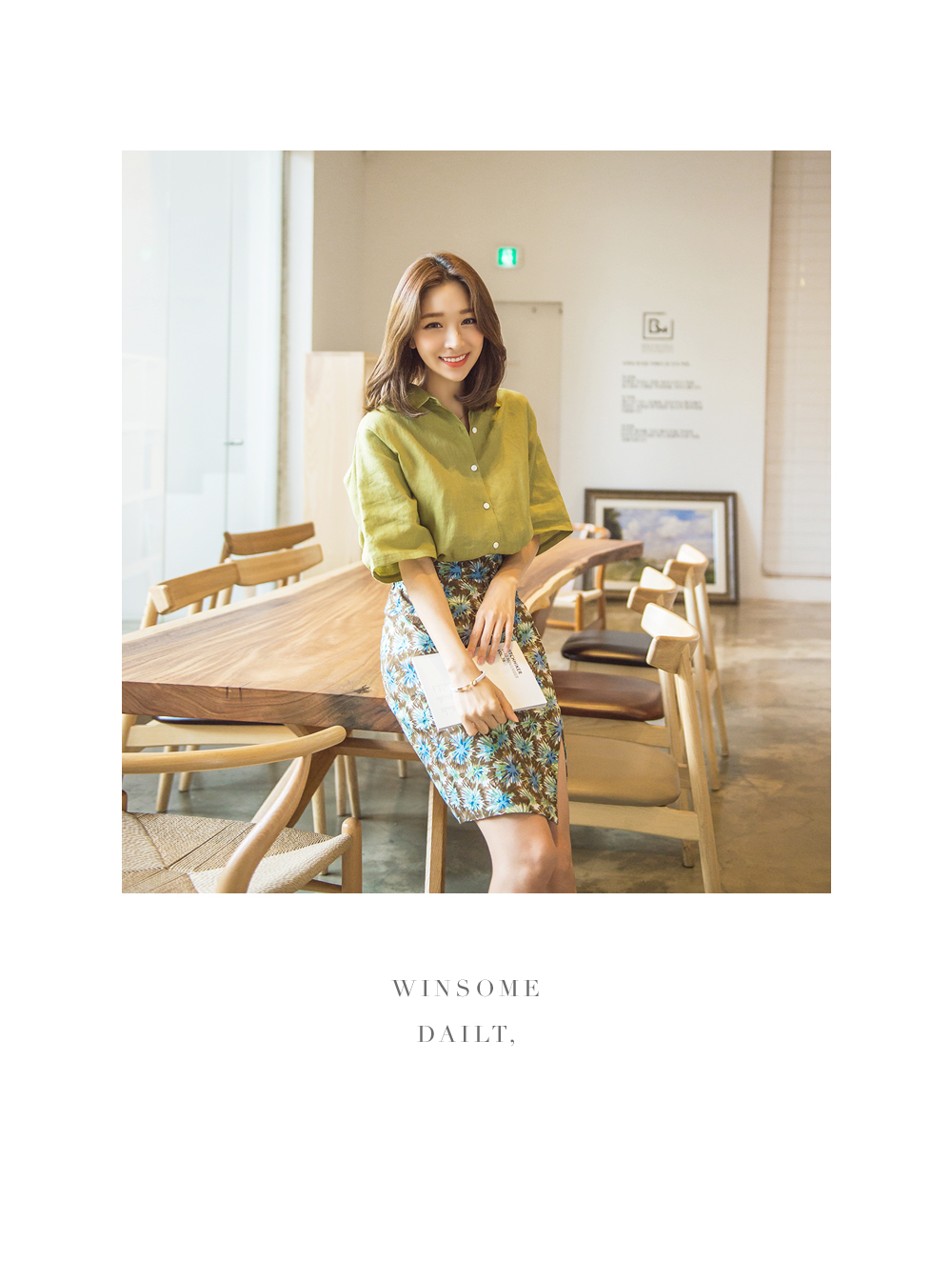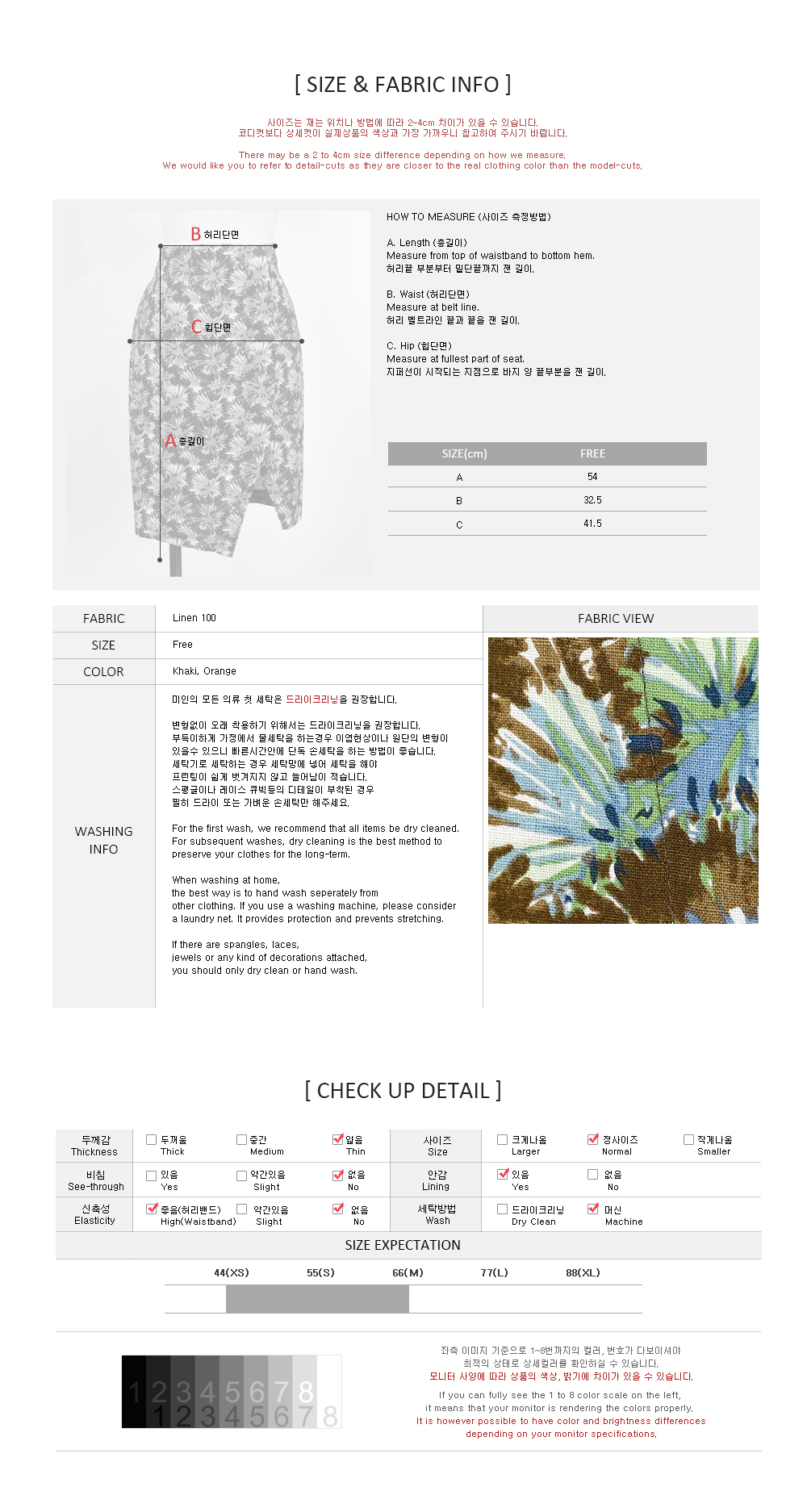 Detailed Info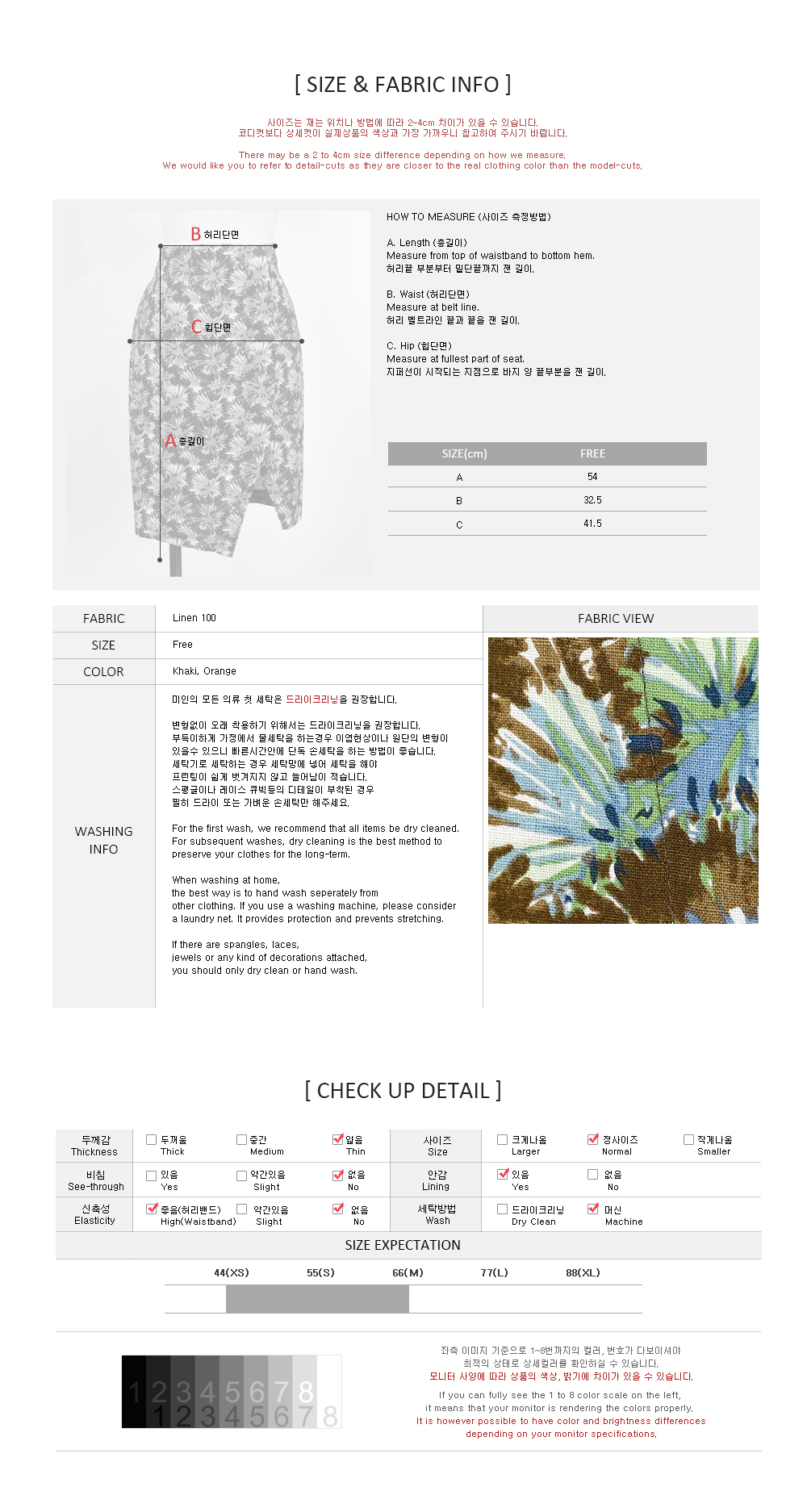 model Size