Description
Details
부드러운 컬러의 깔끔한 스커트입니다.
무릎을 덮는 미디움기장으로 레그라인을 슬림하게 연출해주며
부드러운 소재로 피부거슬림없이
편안하게 입기 좋은 스커트입니다.
스커트색상과 같은 컬러의 지퍼로 오픈클로징이 가능하며
옆사이트부분을 작은 주름디테일,
앞쪽과 뒤쪽 중앙부분을 핀턱디테일로
흔히 볼수없는 섬세한 디자인의 스커트입니다.
착용시 자연스럽게 드레이핑되는 핏감이 멋스러우며
안감이 있어 더욱 포근함을 느낄 수 있는 아이템입니다.
시즌에 상관없이 오랫동안 함께하실 수 있는 스커트입니다.
*
  Classic skirt with crisp lines. Moderate length reaches down to the knee,
while the natural fit falls straight down the body
to create a stylish silhouette.
Silky texture is gentle on the skin.
Side pleats and center pintucks
work together to create the perfect shape.
Interior lining helps to prevent a see-through effect.
This timeless item is a must-have
for your collection in every season.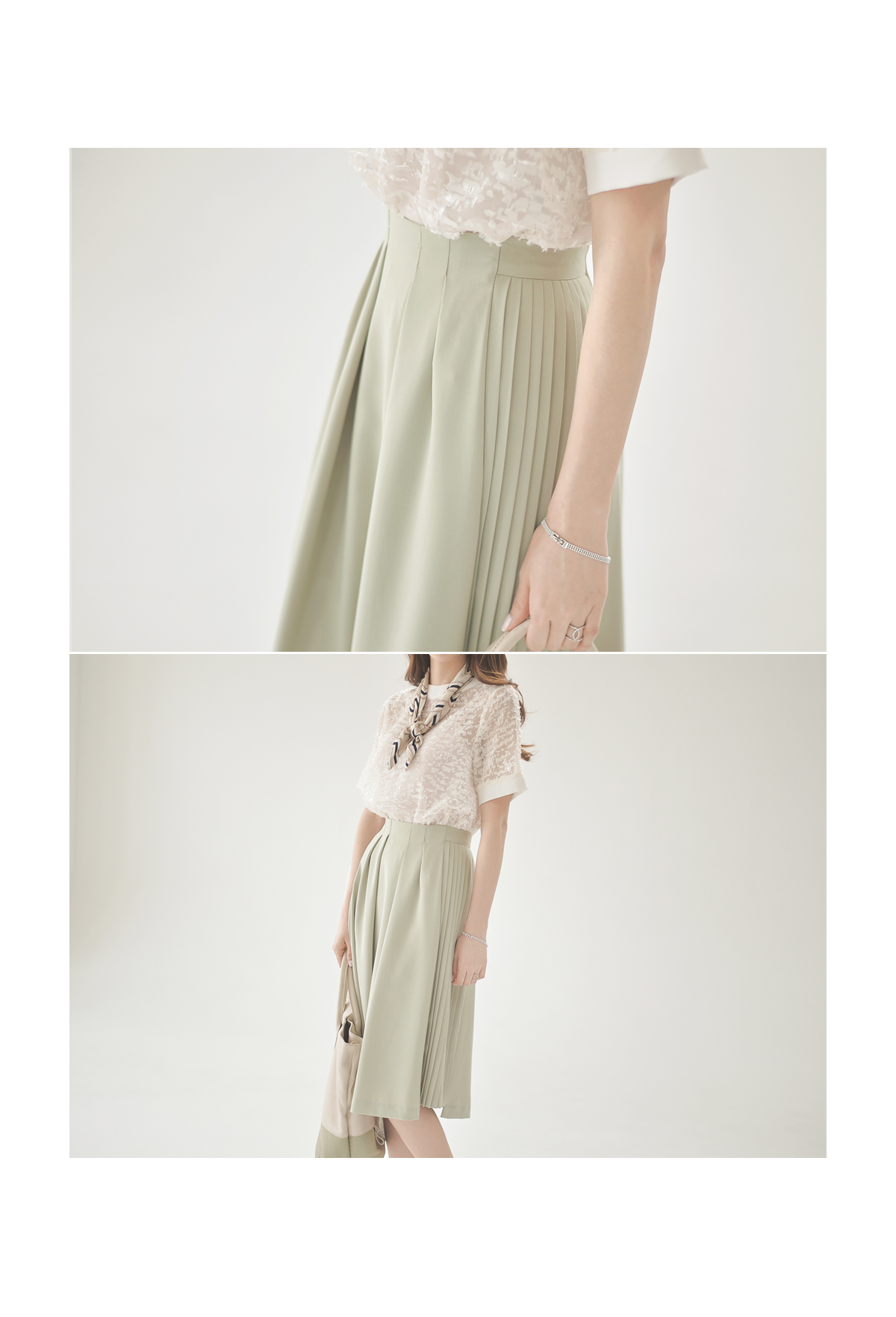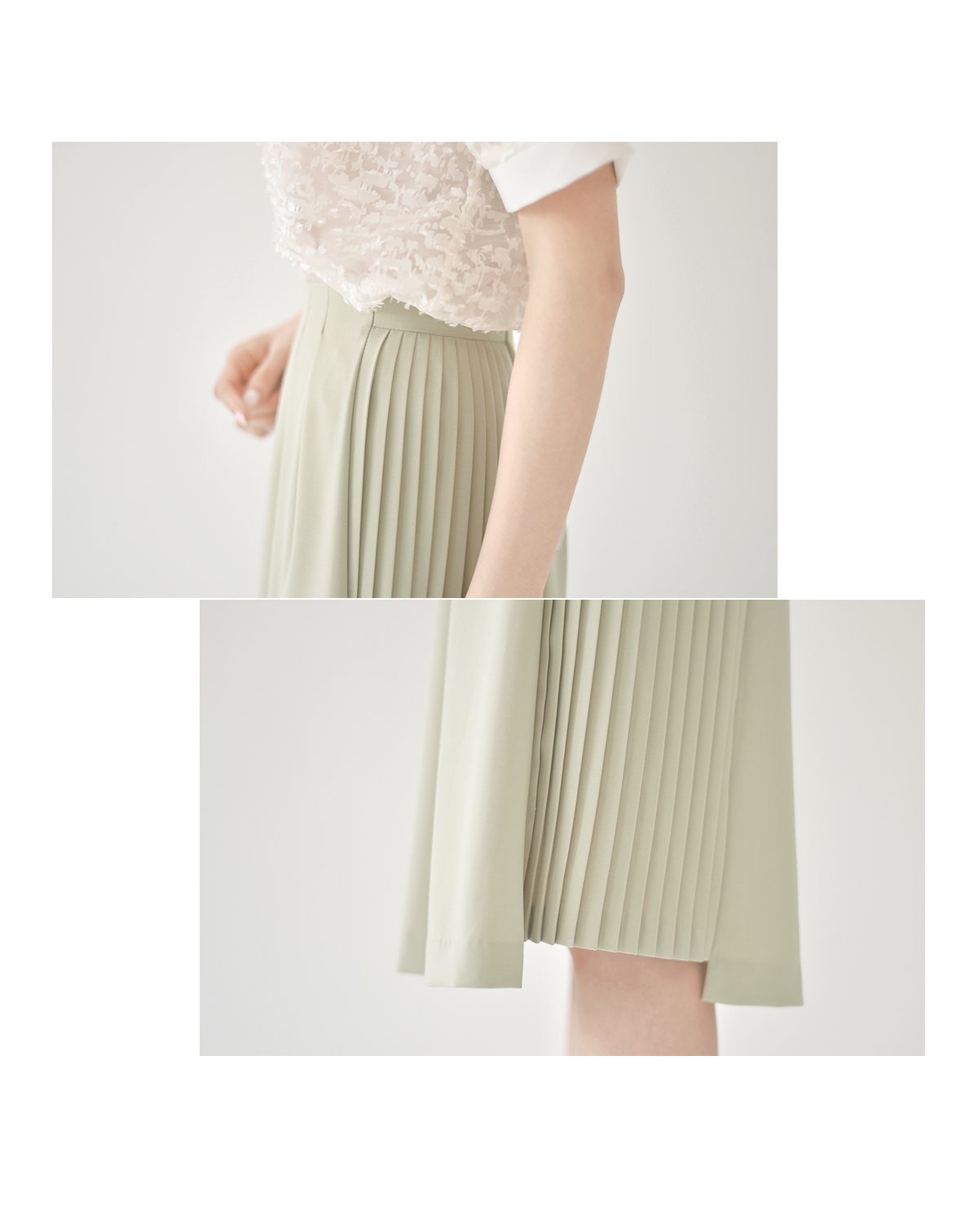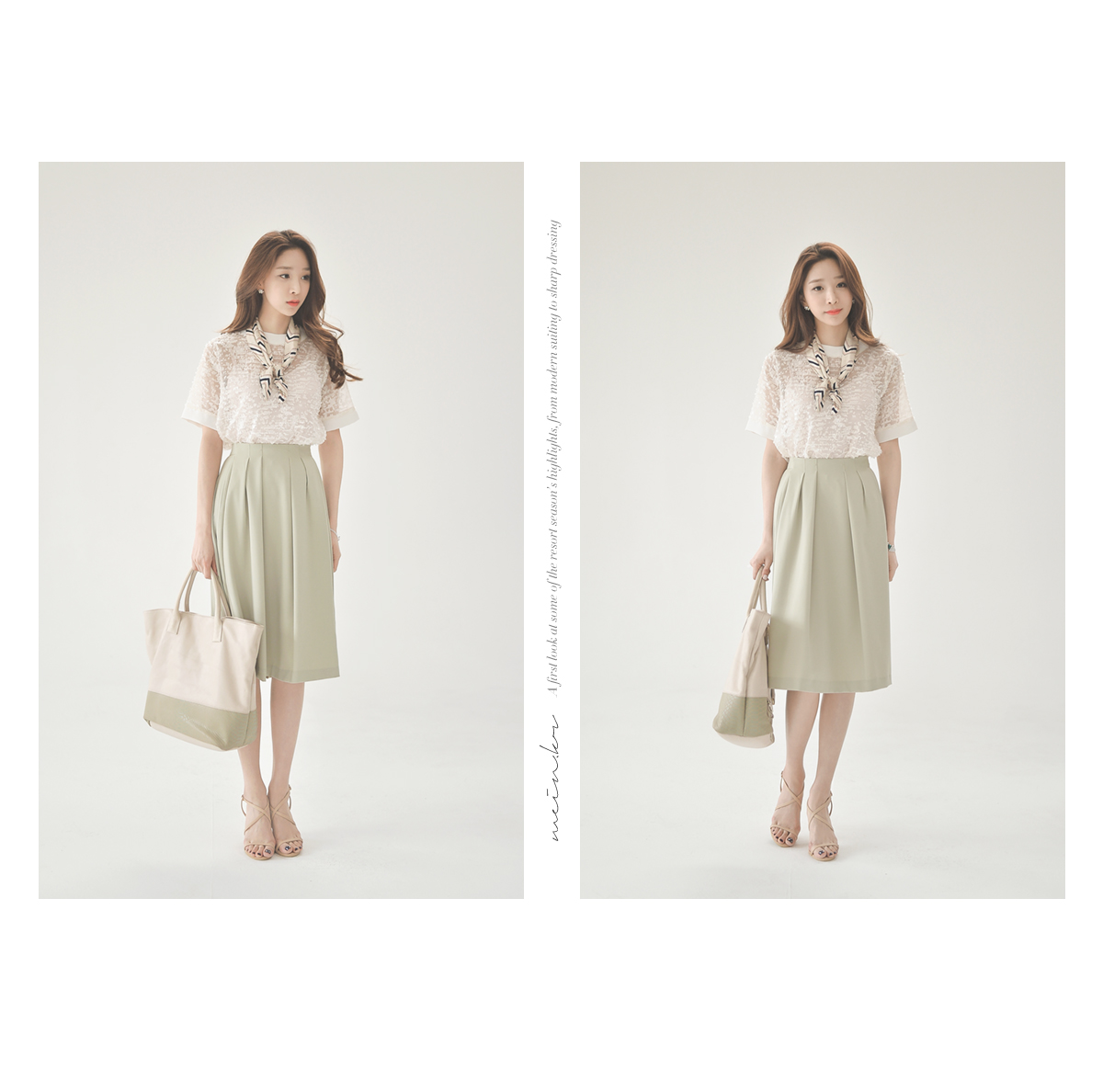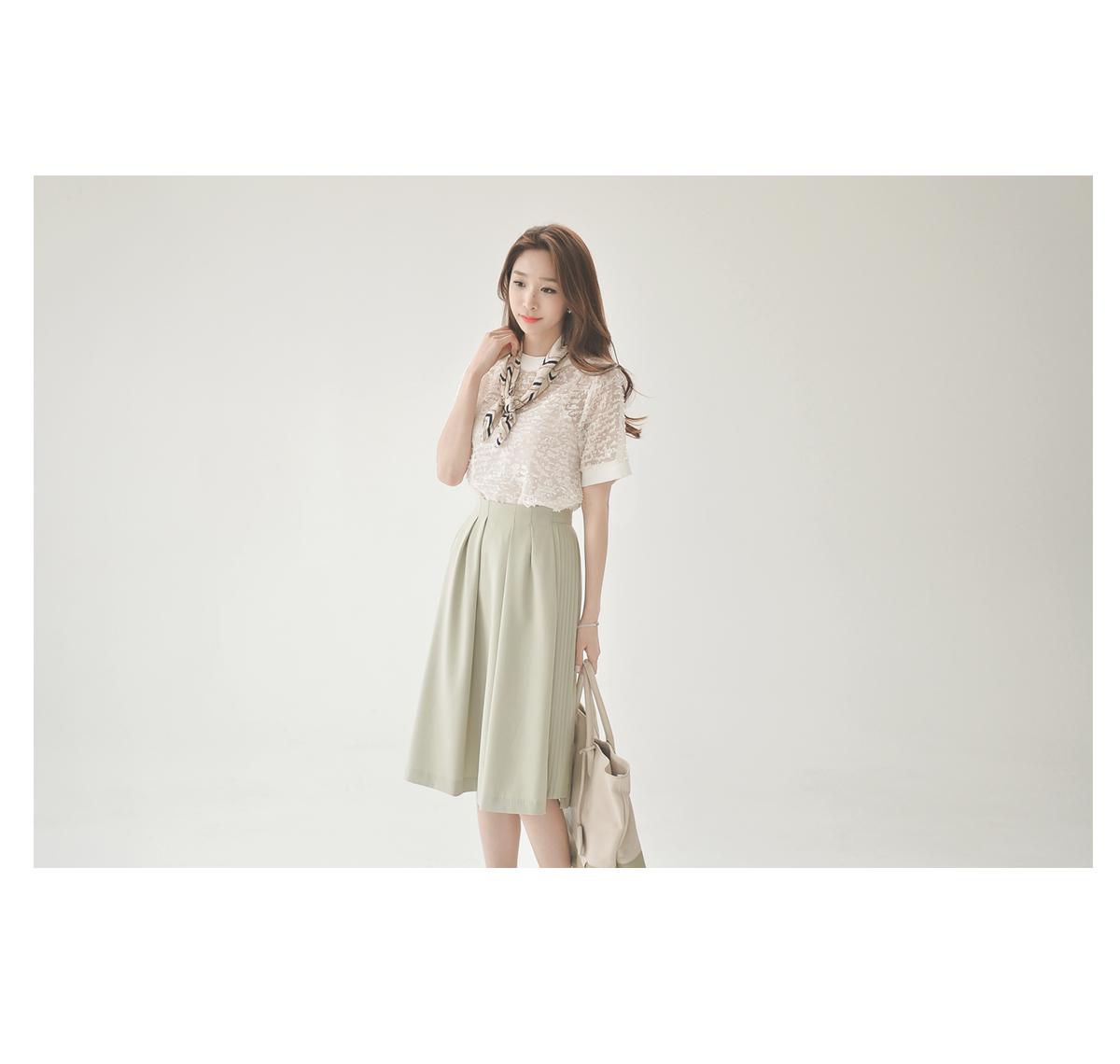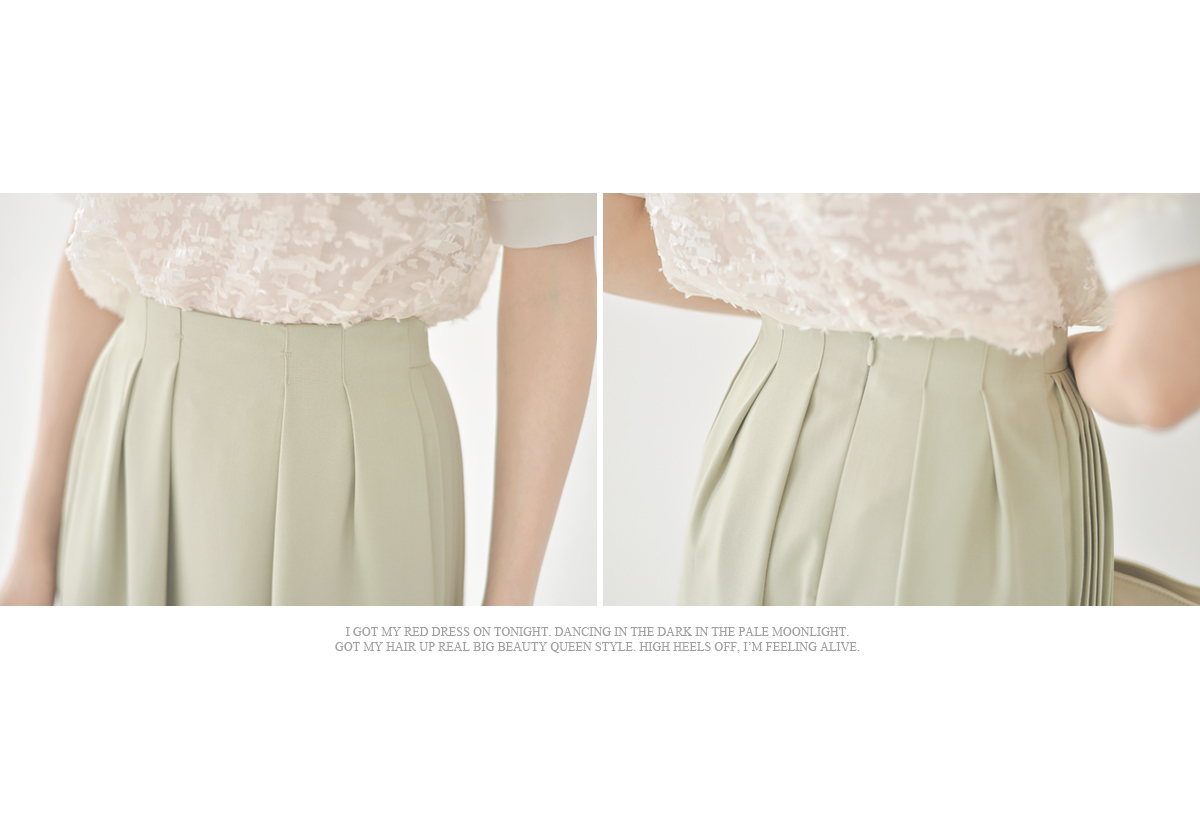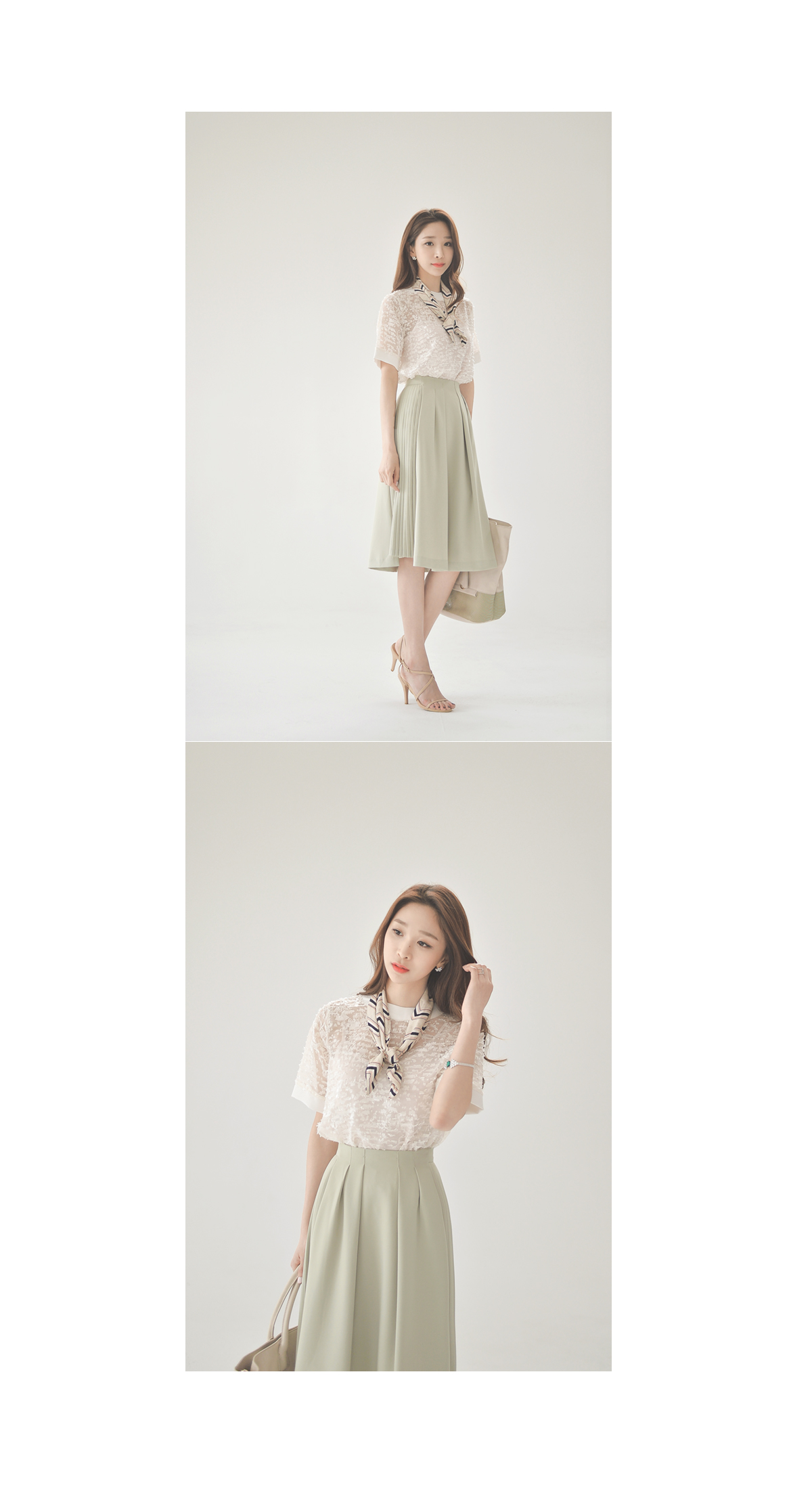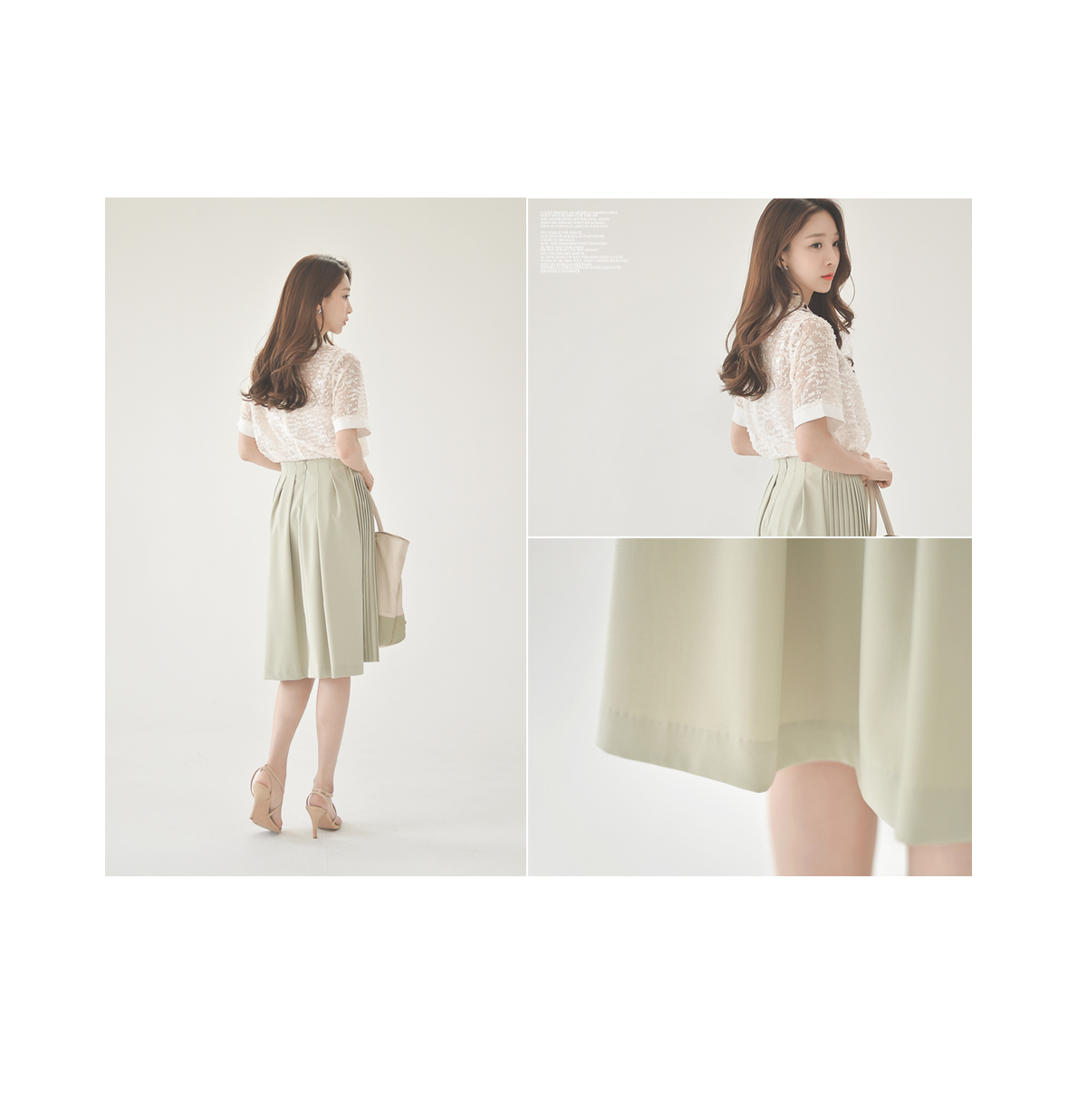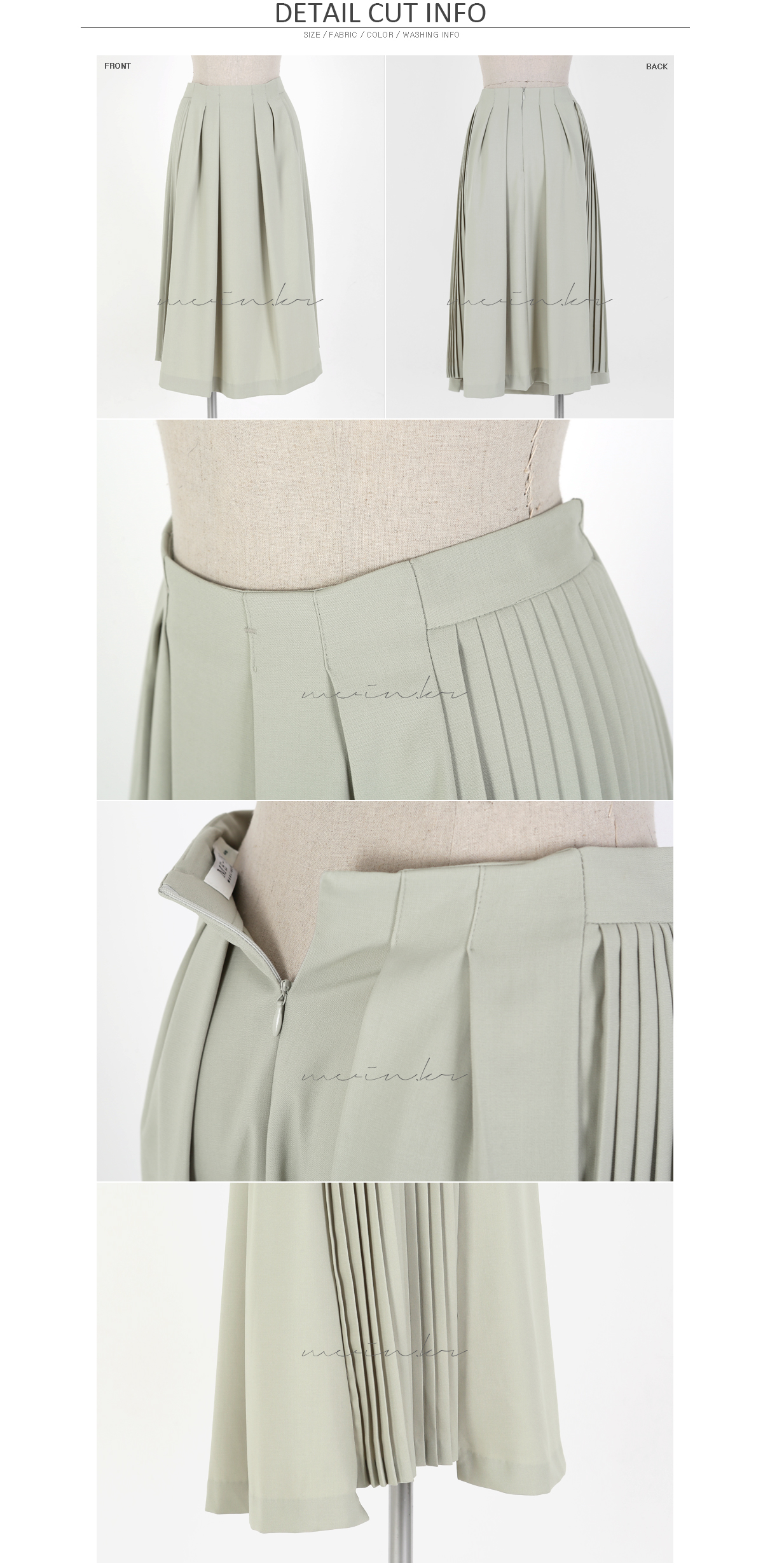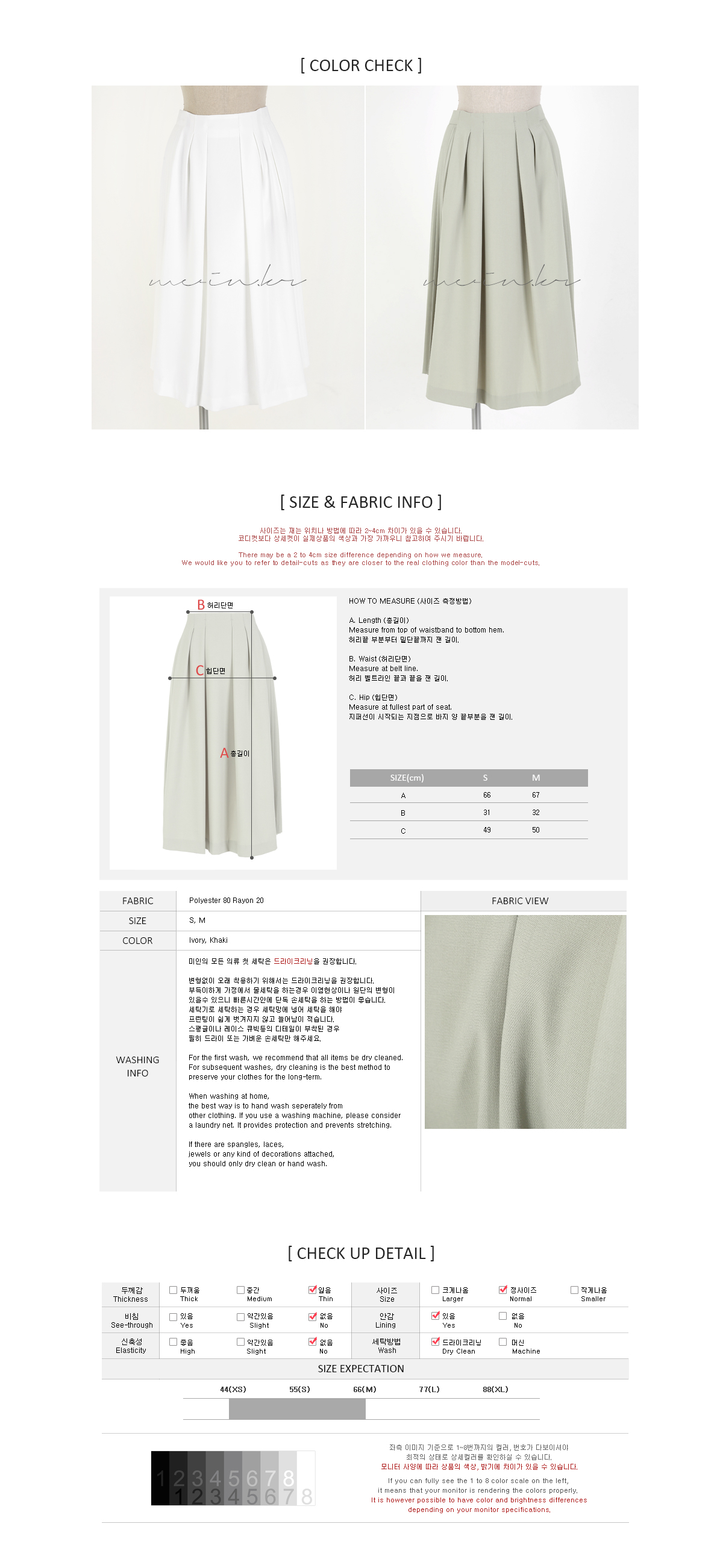 Detailed Info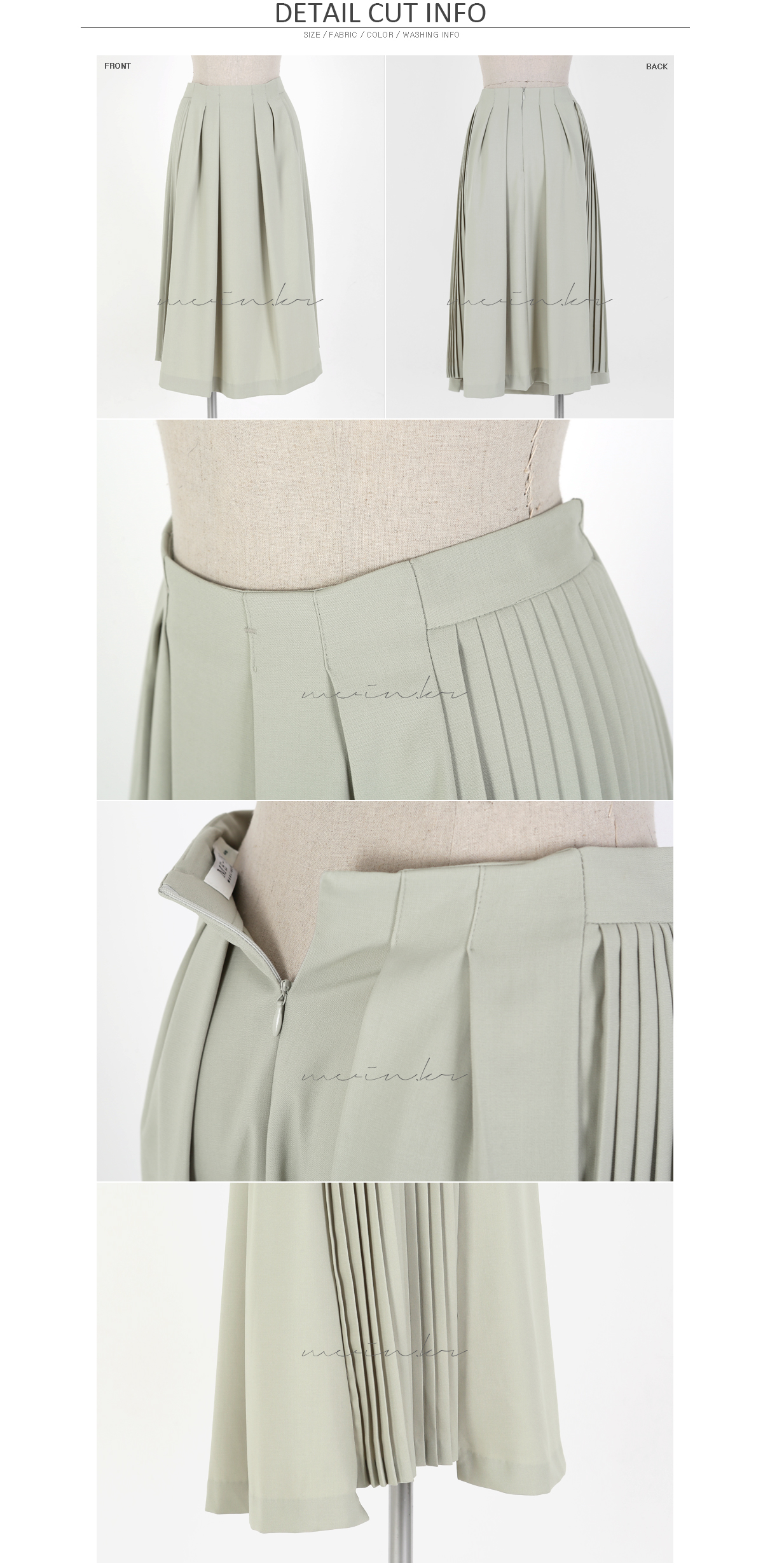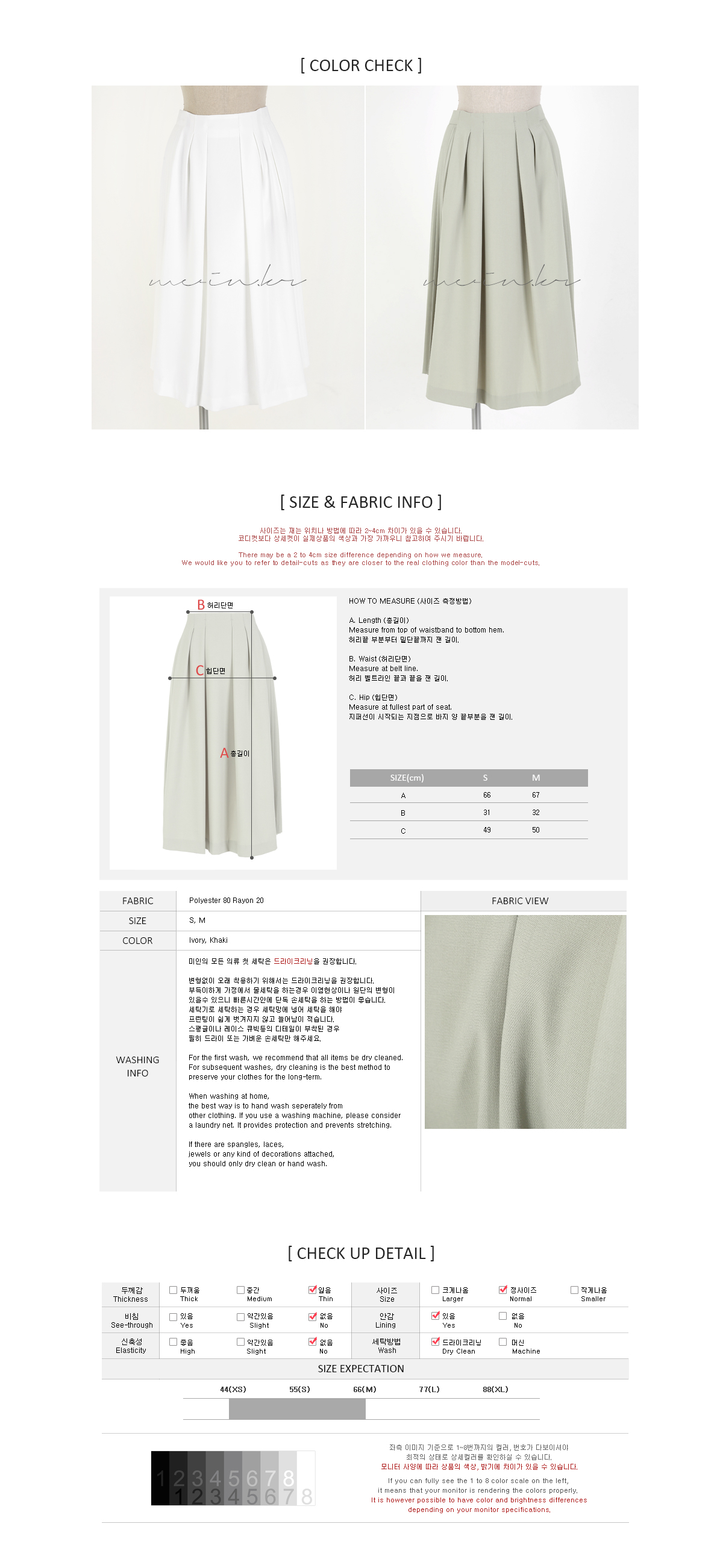 model Size