Description
Details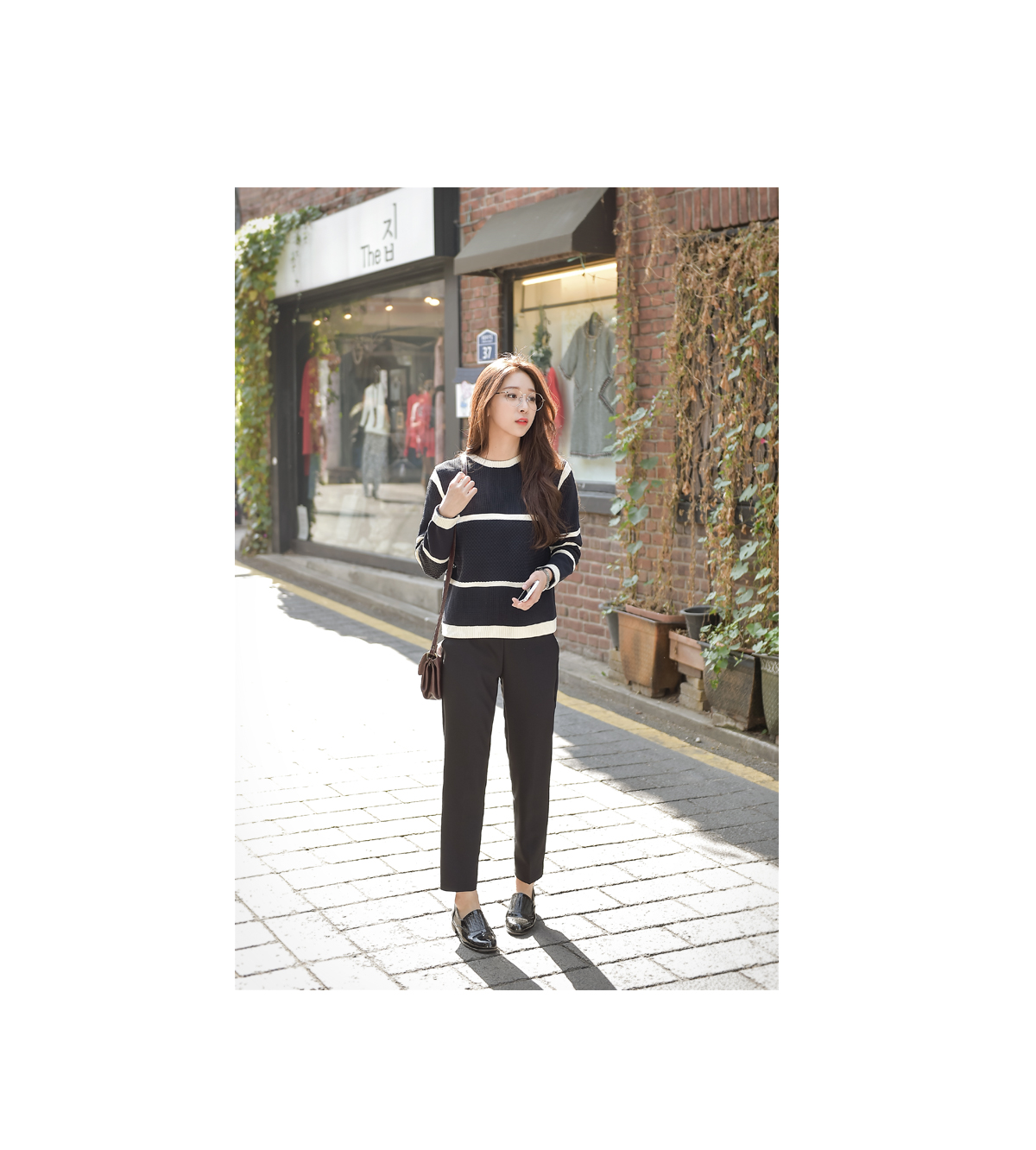 뒷밴딩으로 편안한 착용감의
슬렉스 팬츠를 소개할게요.
블랙, 와인, 카키 3가지 색상으로 구성된 팬츠로
뒷부분을 밴딩으로 디자인하여 사이즈 구애없이
편안하게 입기 좋은 슬렉스 팬츠입니다.
허리부터 발목까지 자연스럽게 떨어지는 라인으로
슬림한 핏감 연출이 가능하며 양사이드에
낙낙한 포켓으로 물건을 수납할수 있는
실용성을 가진 팬츠입니다.
부드러운 촉감으로 피부가 예민하신 분들도
걱정없이 입기 좋으며 모델 혜진처럼 니트와도
잘 어울리는 소장가치 높은 슬렉스 팬츠입니다.
*
  Simple and stylish pair of slacks,
available in Black, Wine and Khaki.
Elastic banding at the back for easy
and comfortable fit for all sizes.
A cut that has a natural slimming line
from the waist to ankle.
Also comes with functional pockets.
Designed for style and comfort,
this piece is a good match
with a knit sweater.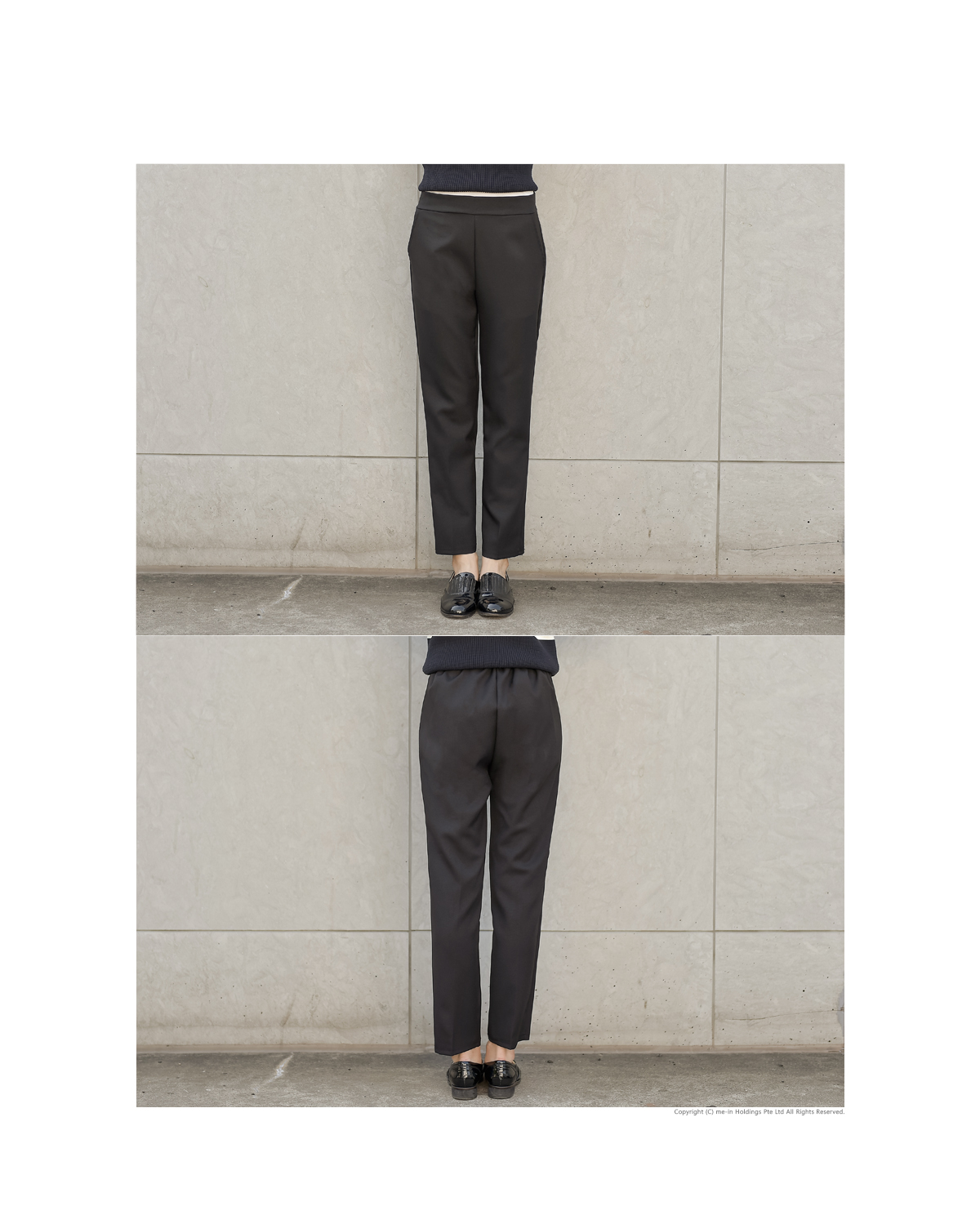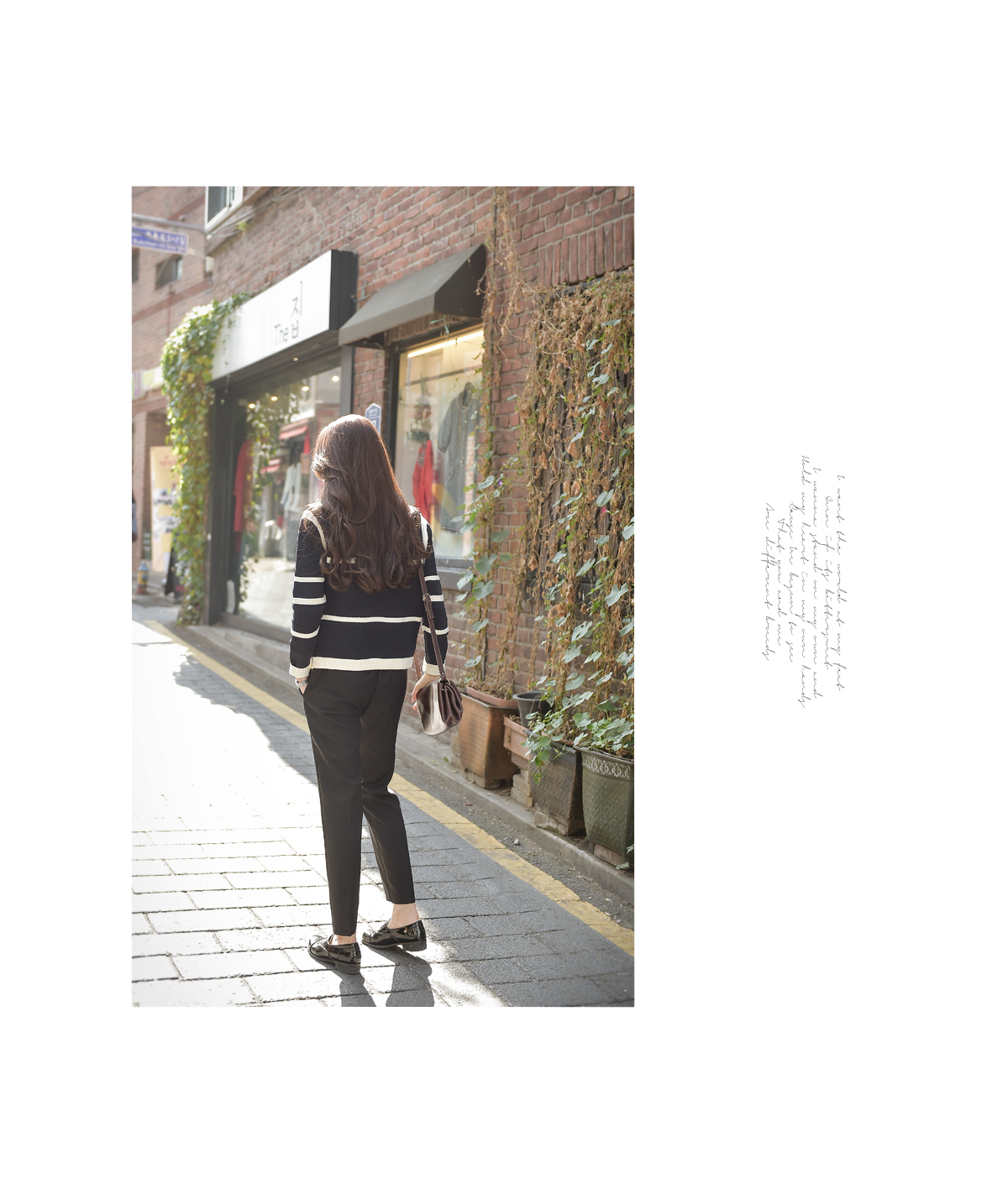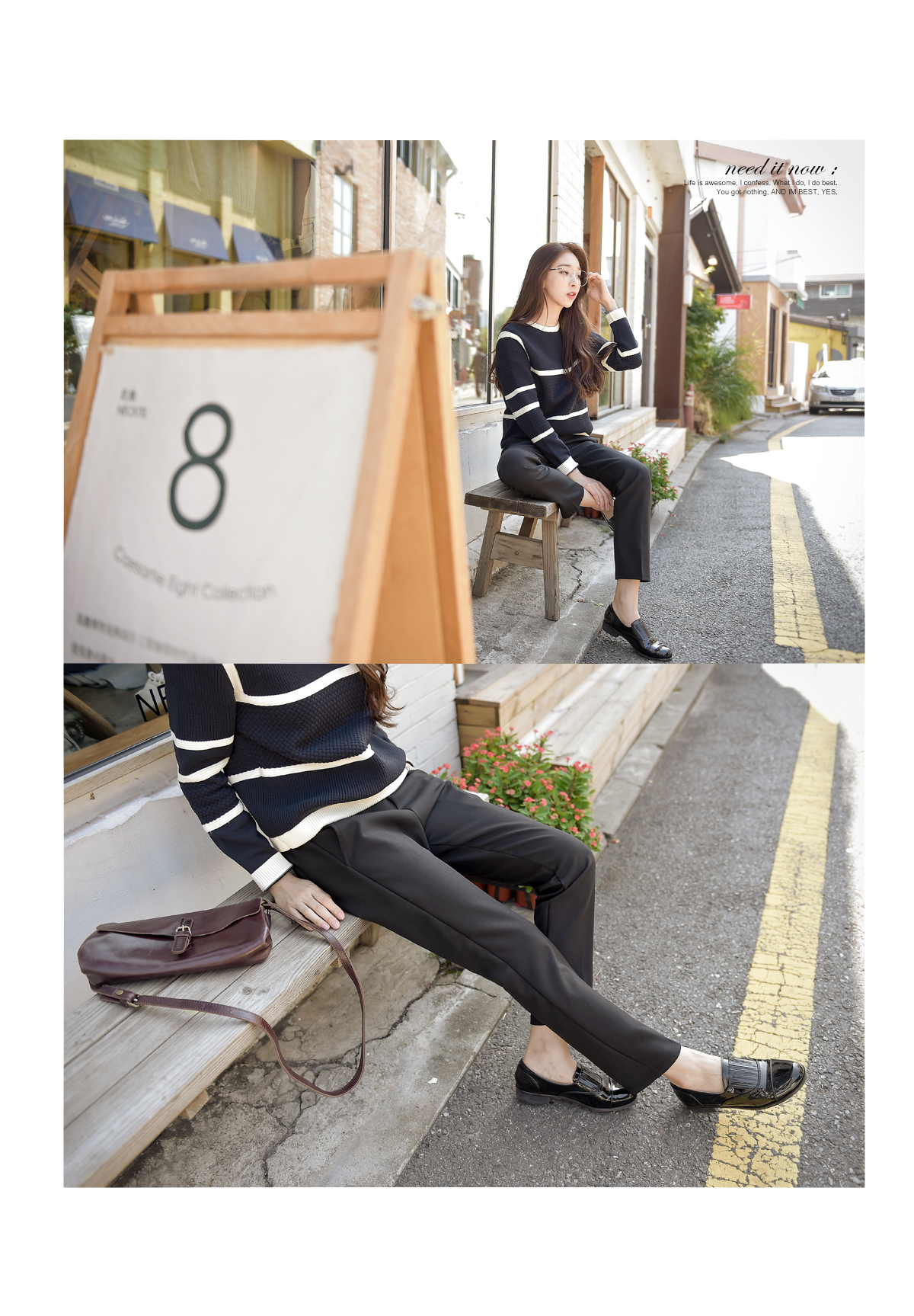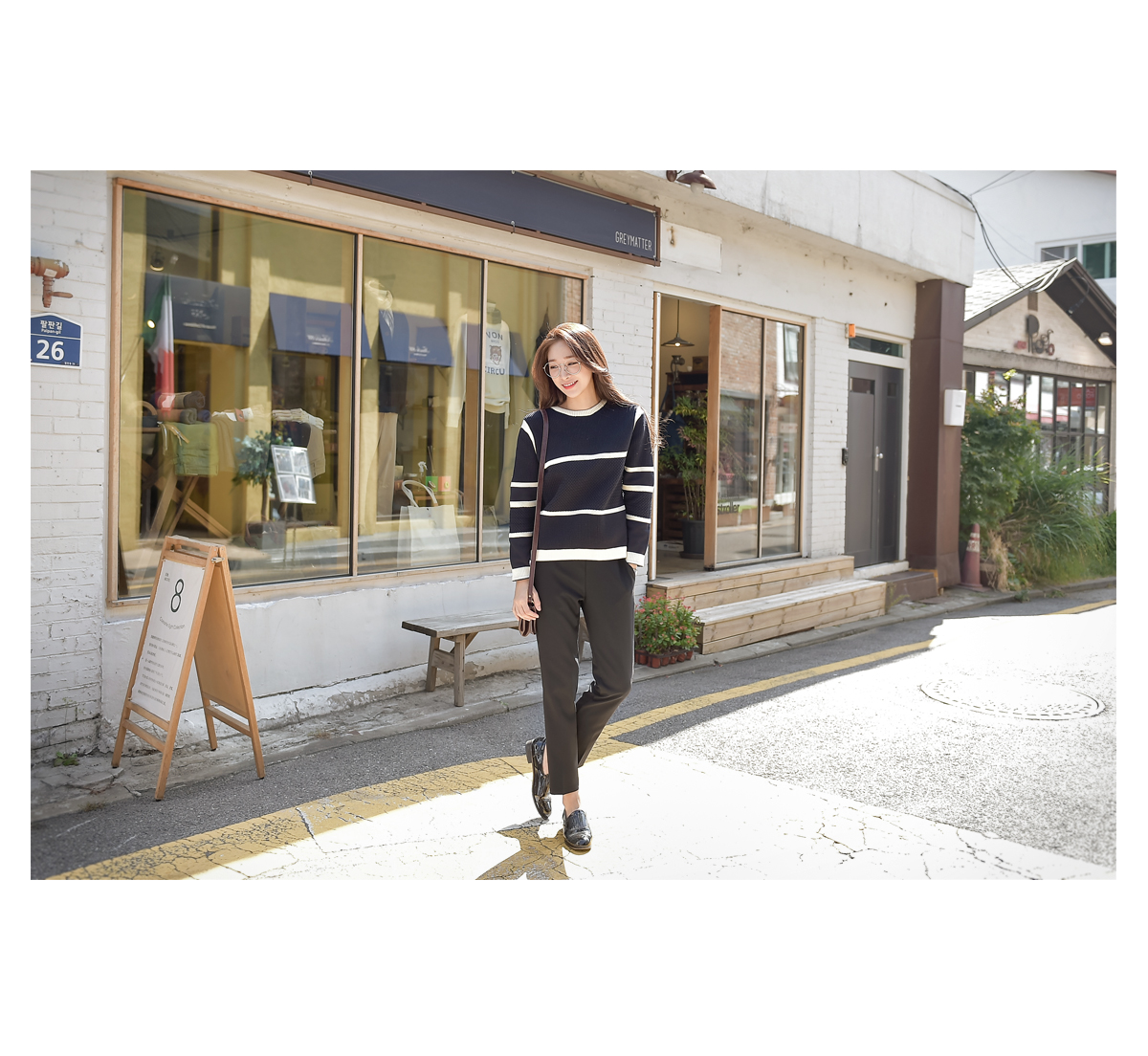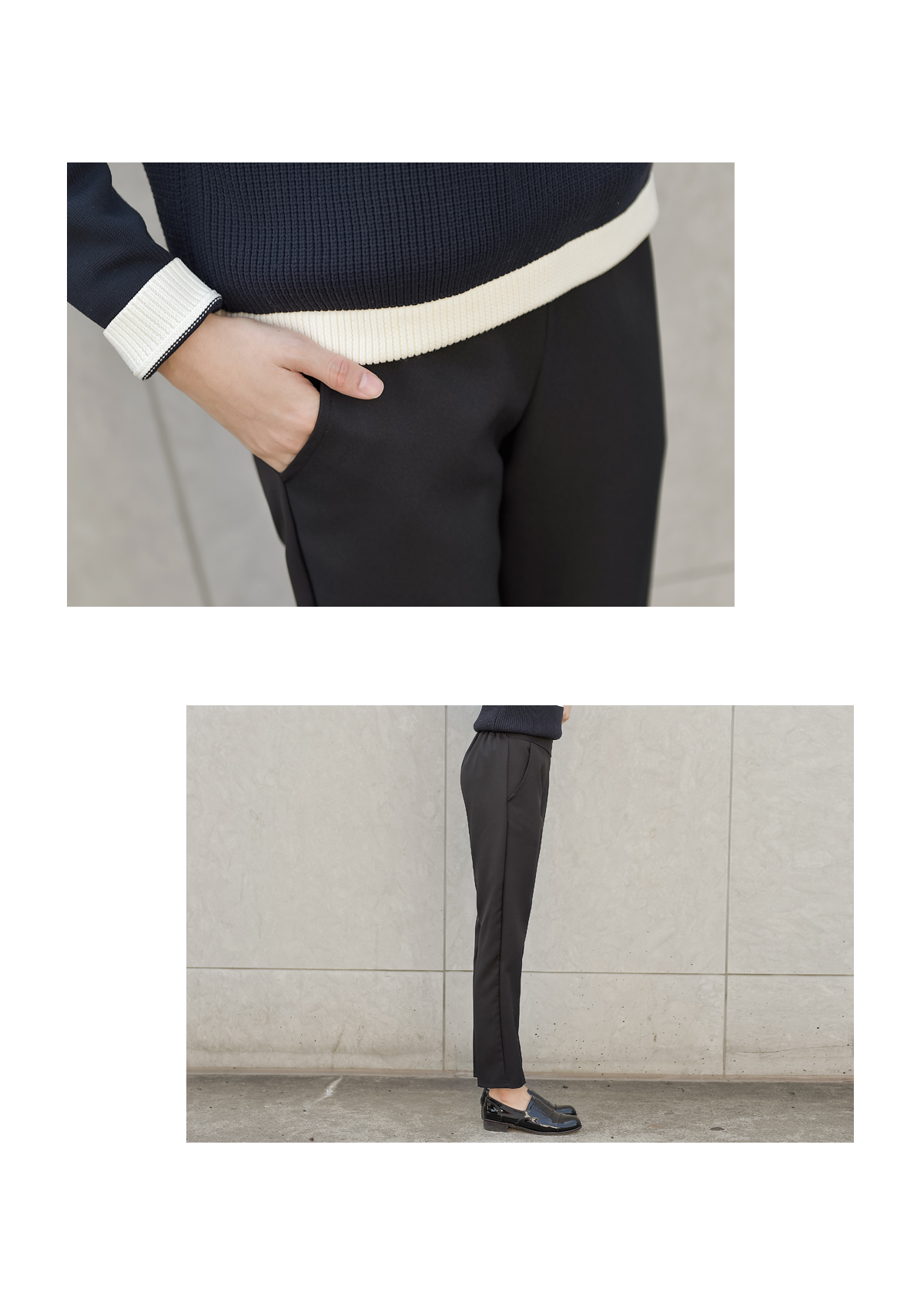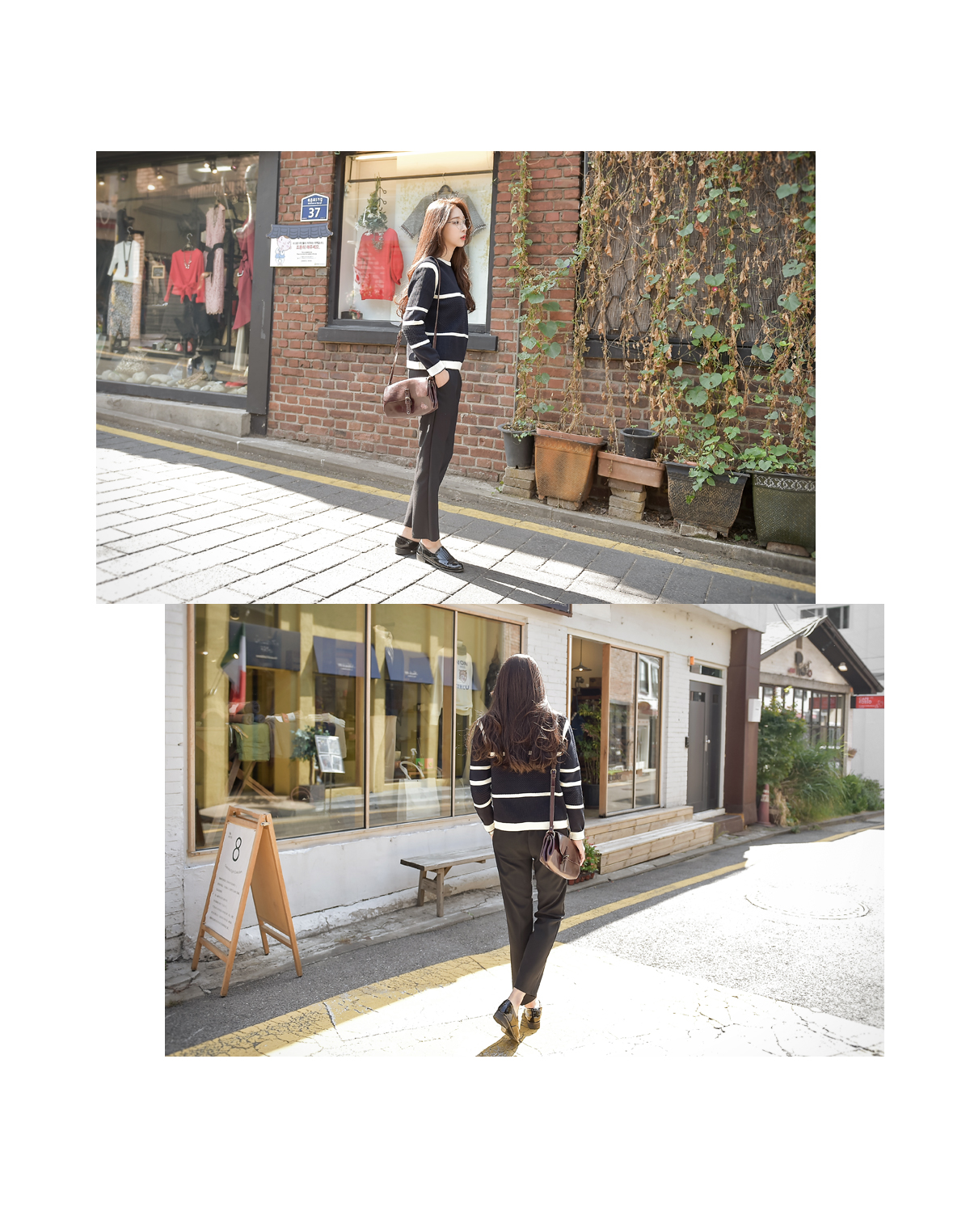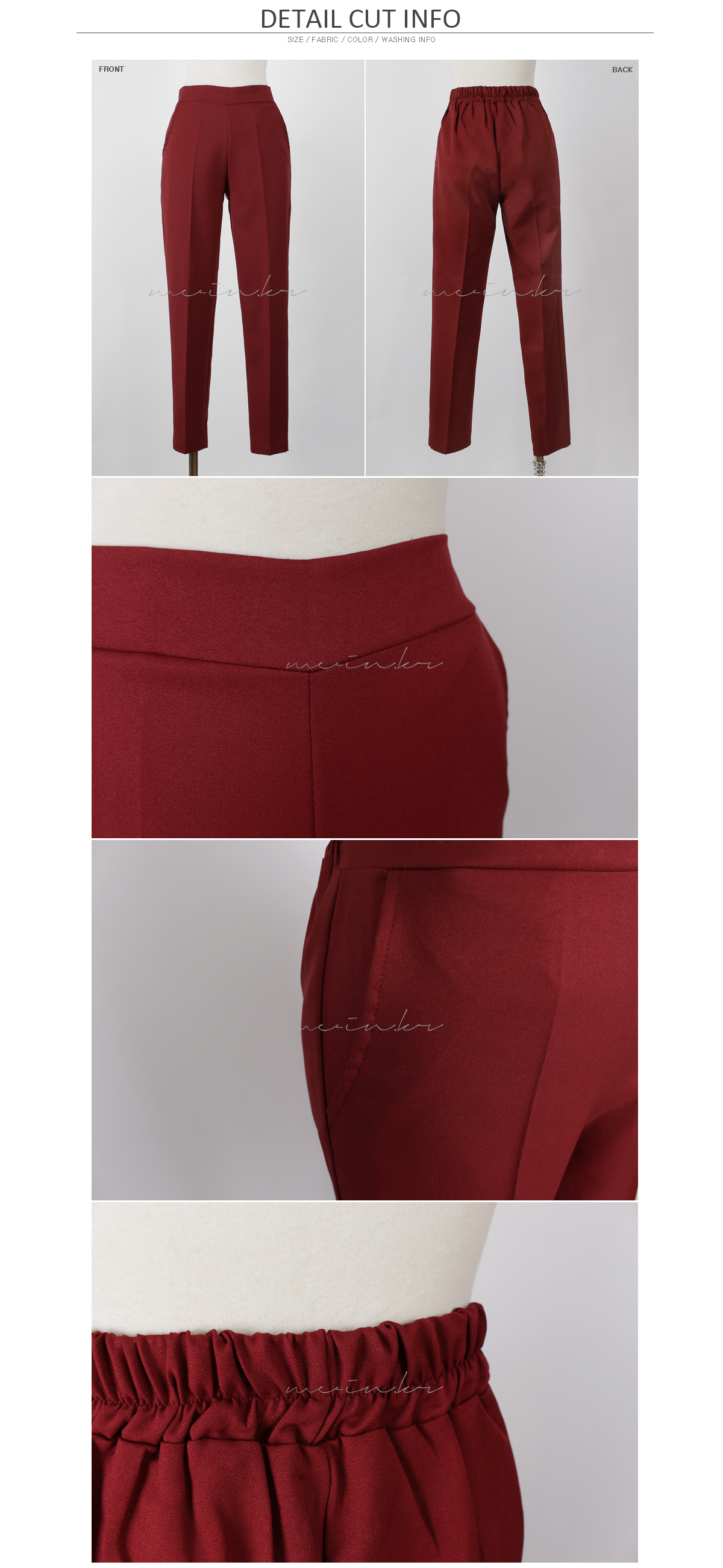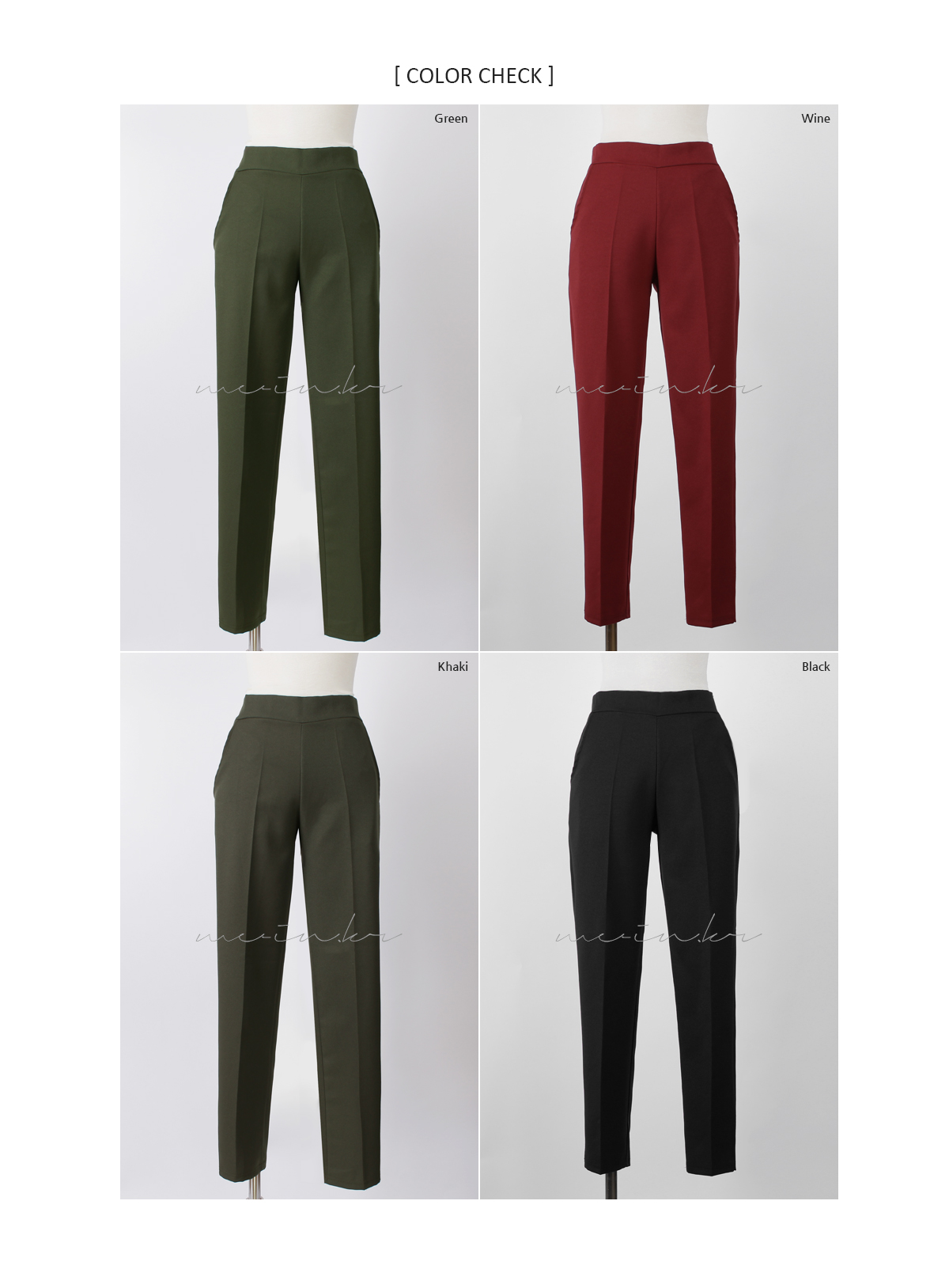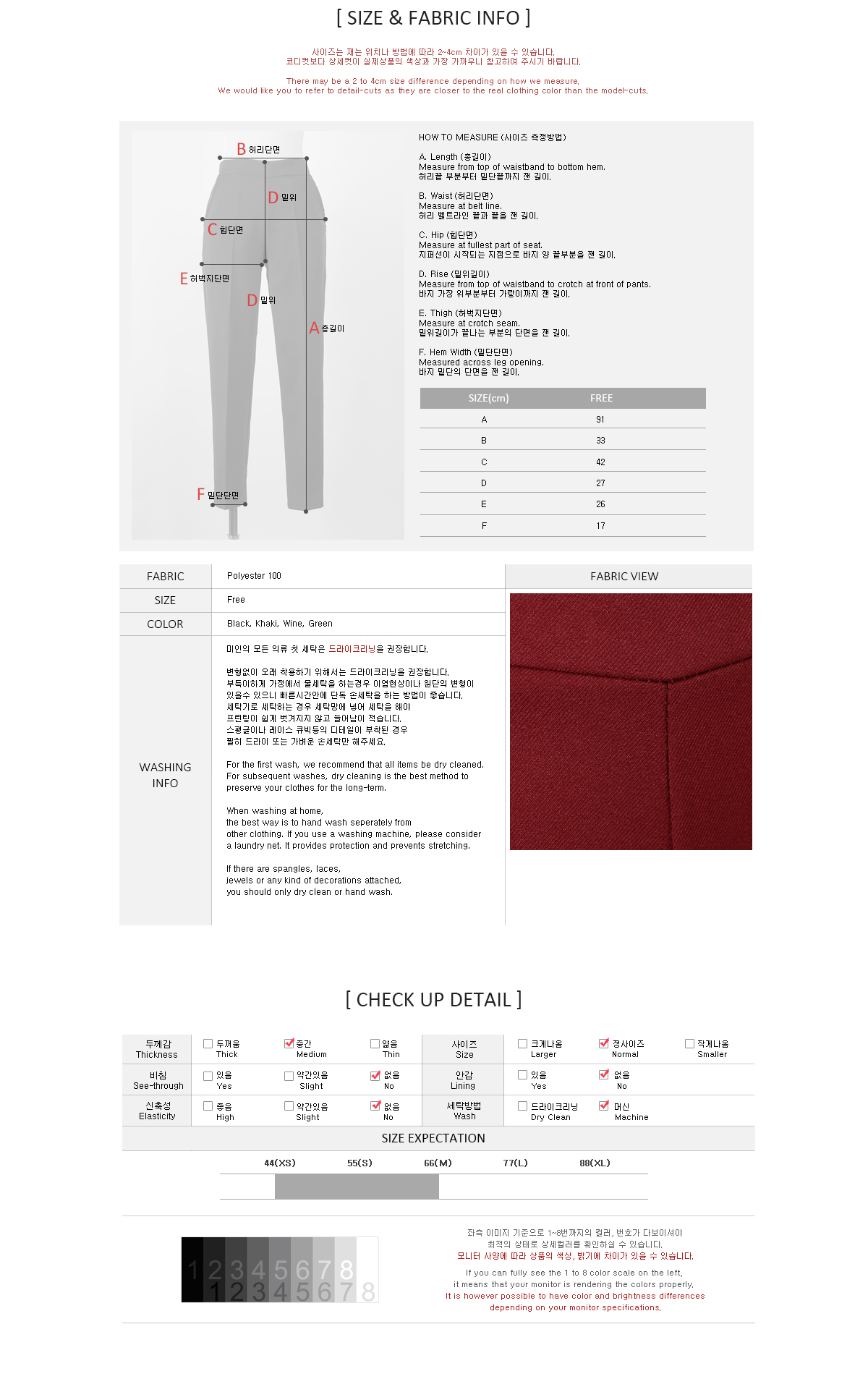 Detailed Info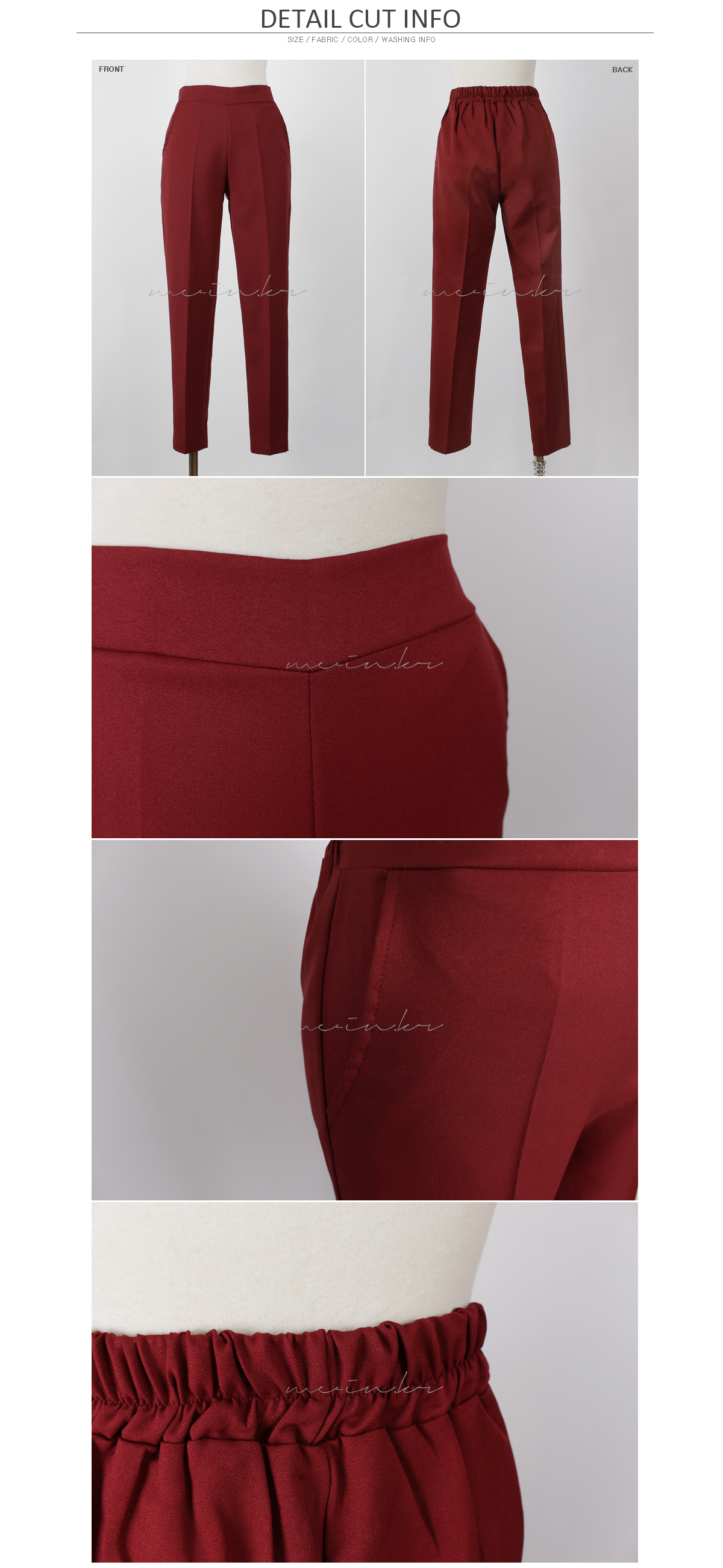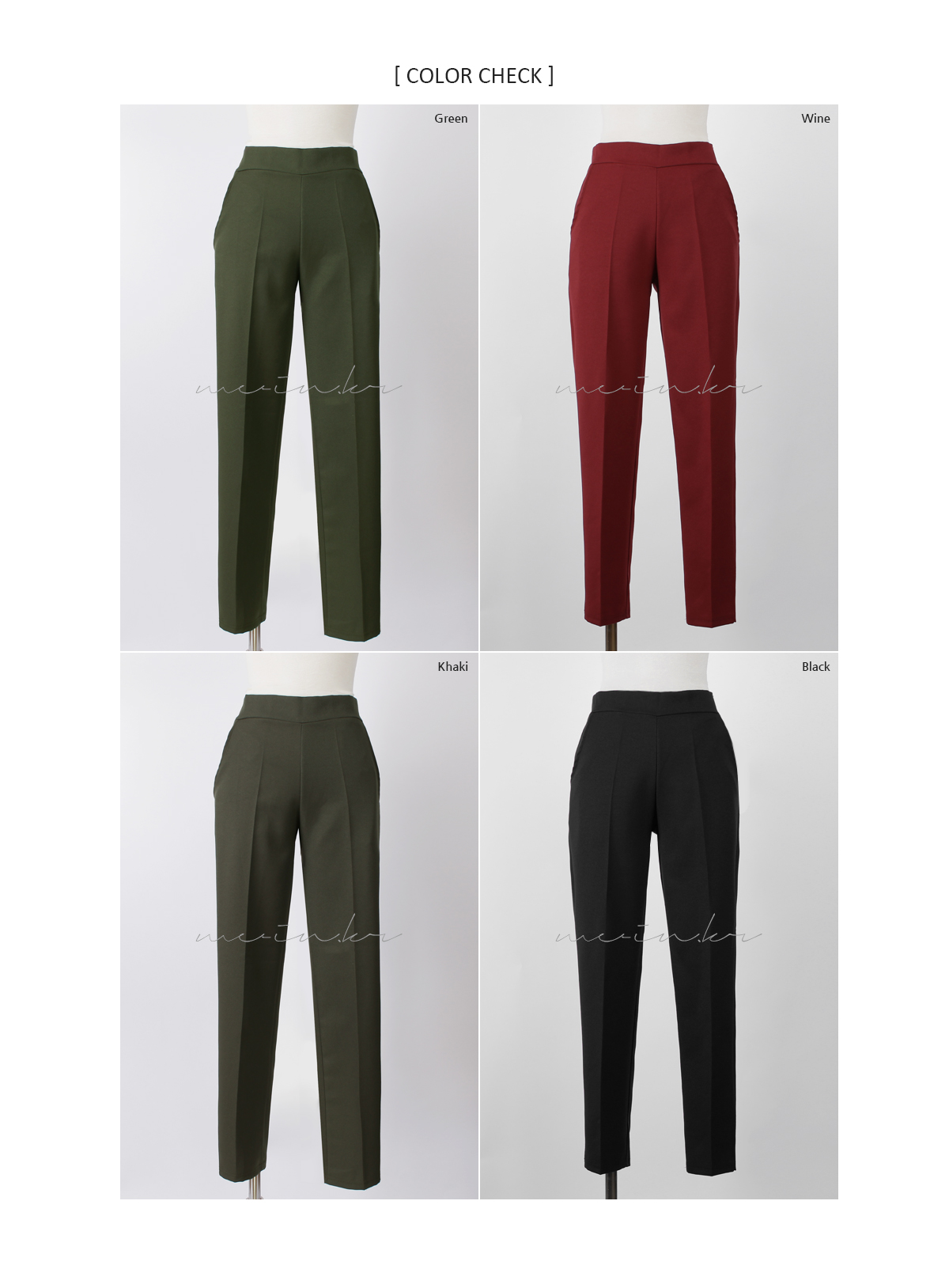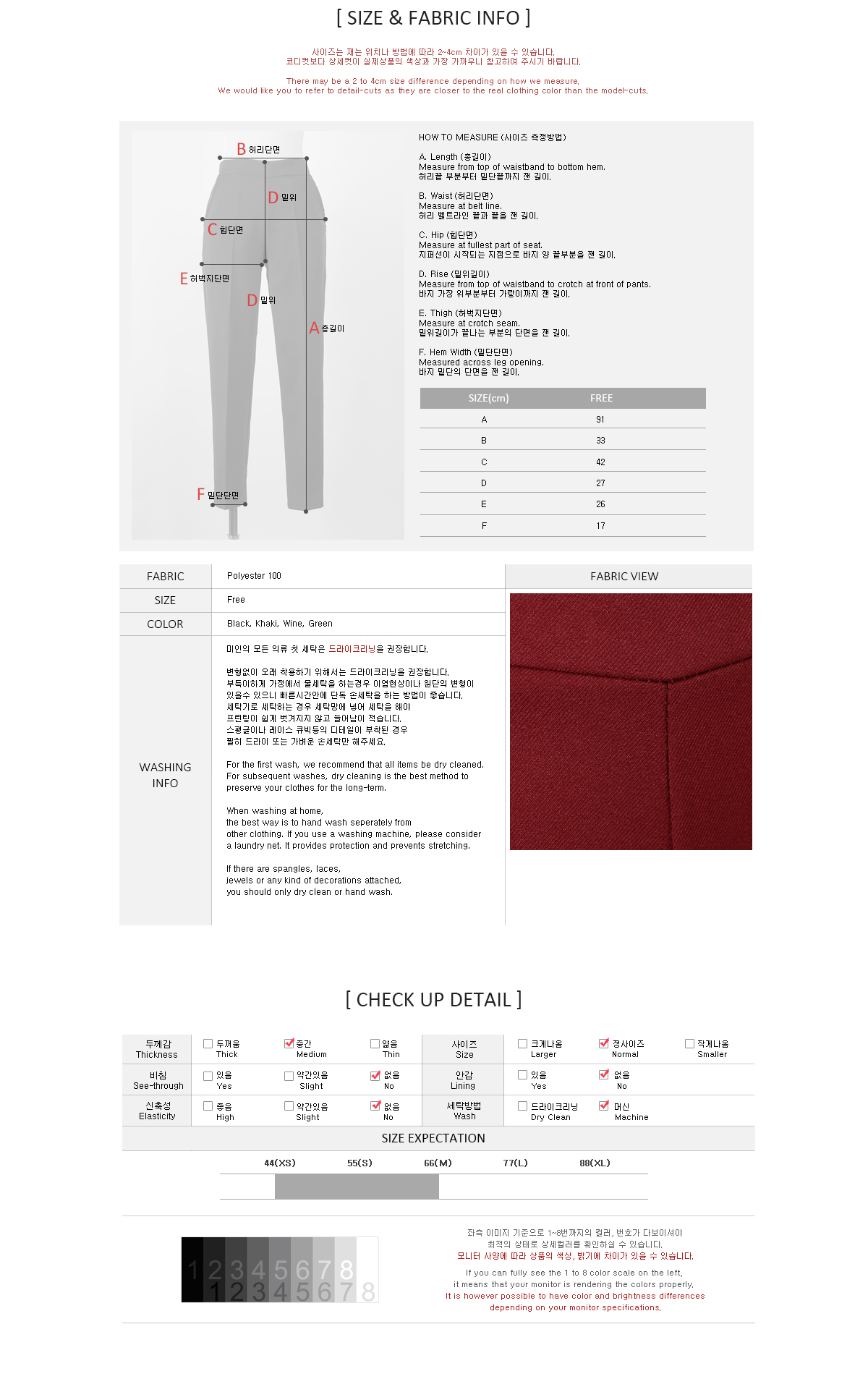 model Size