Description
Details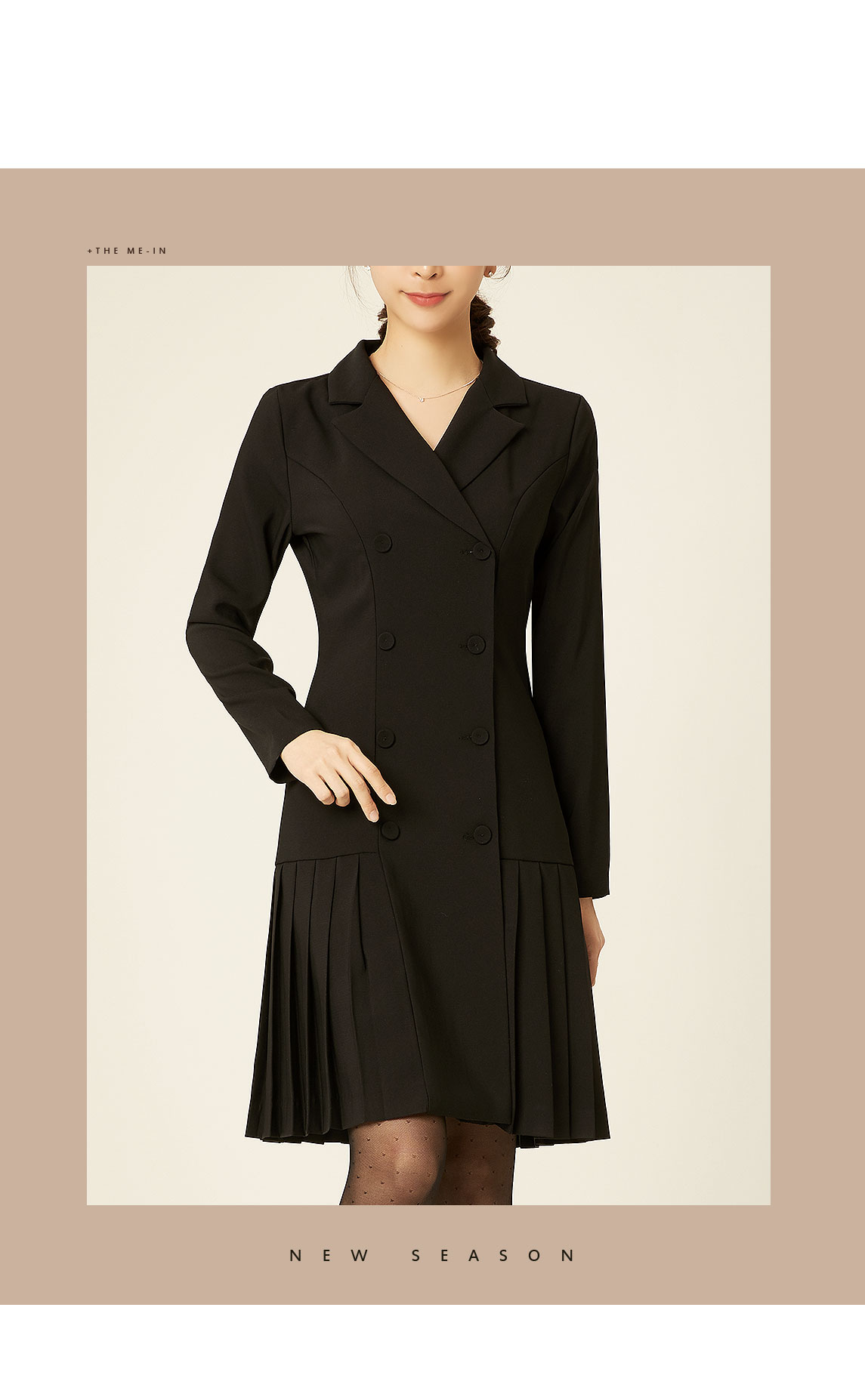 플리츠 포인트가 사랑스러운 느낌을 주는 자켓스타일의 블랙 원피스.
다른 자켓원피스 스타일들에 비해 덜 타이트한 라인으로 딱! 보기좋게, 편안하게 입을 수 있는 원피스입니다.
밑단의 플리츠 라인이 너무 무겁지 않게 떨어져 단정하면서도 페미닌한 무드가 돋보입니다

*
A jacket styled dress with pleat details that created a lovely vibe.
There is a tighter line to this dress design that can be worn comfortably,
as compared to other jacket and dress coordinated outfits.
The pleats are found at the bottom of the dress that creates a feminine mood to the overall look without being too overwhelming.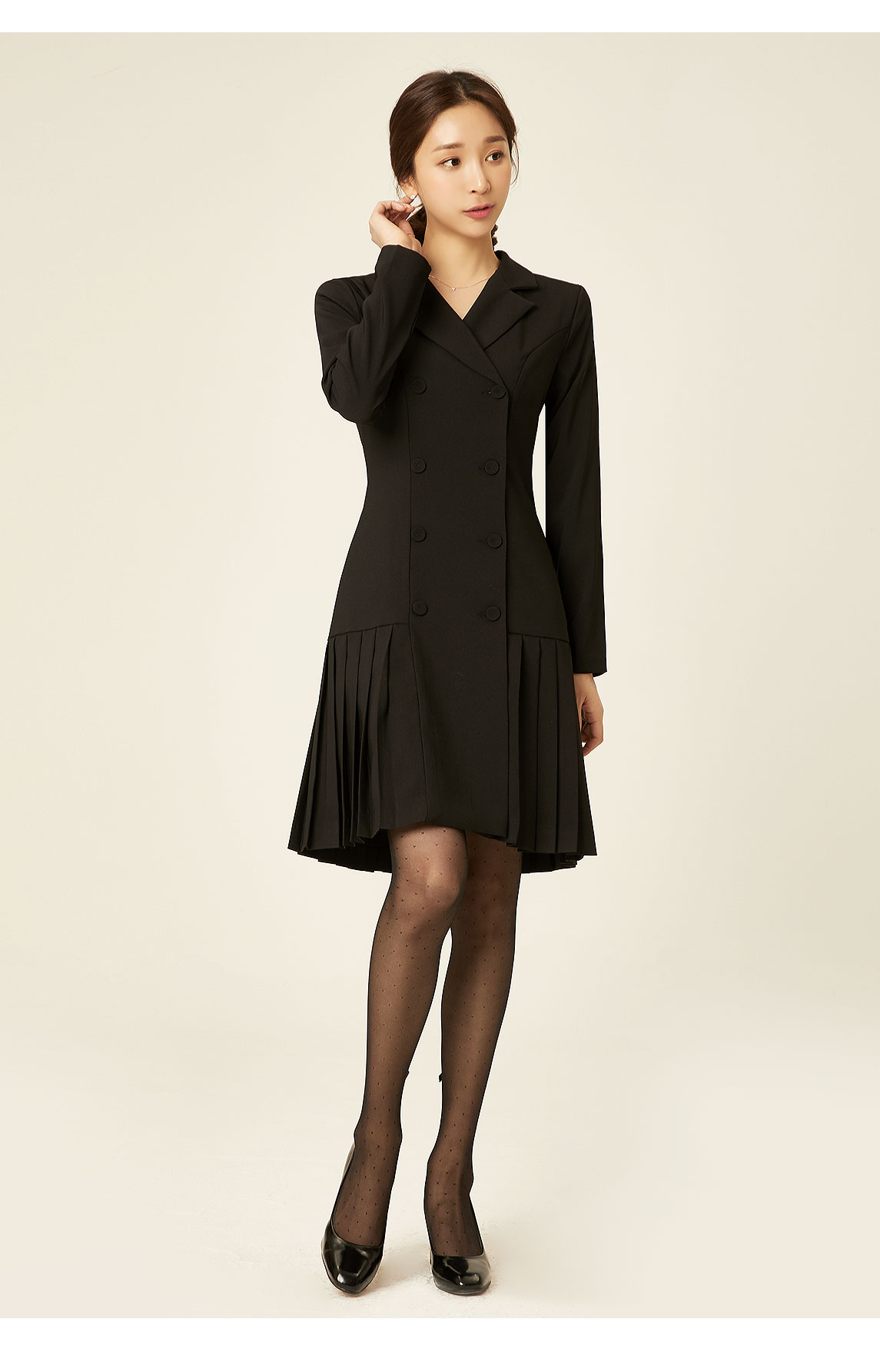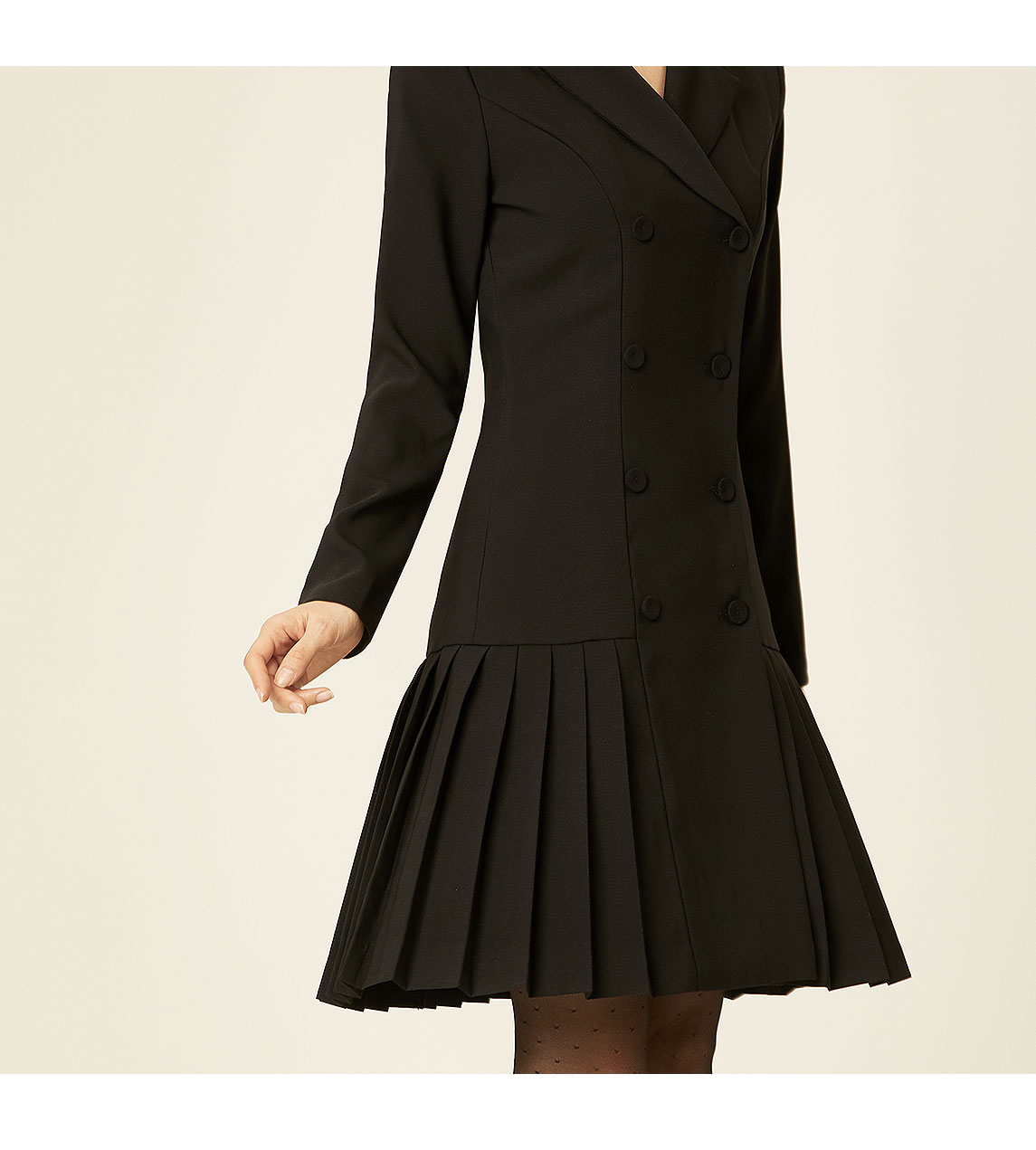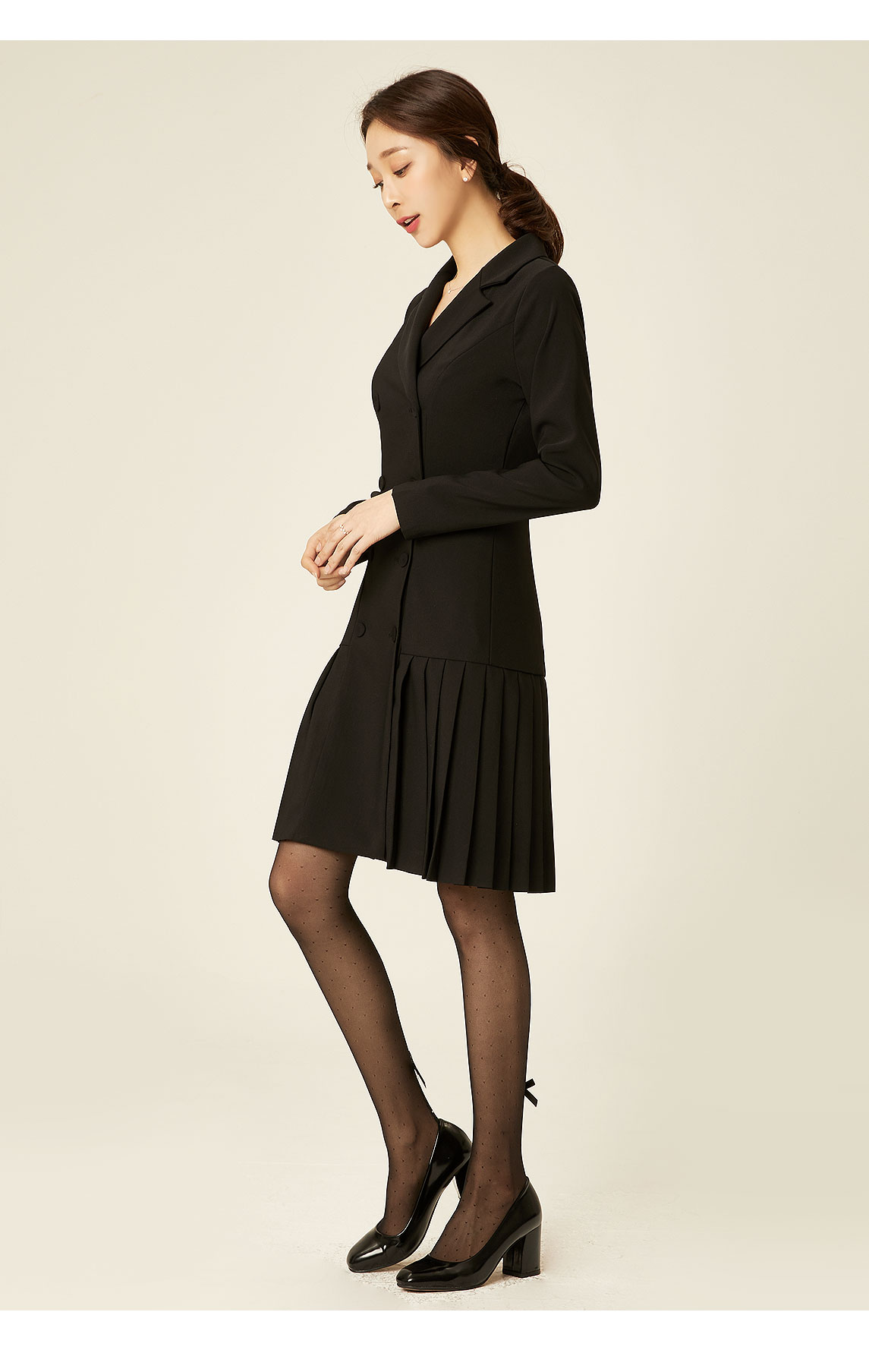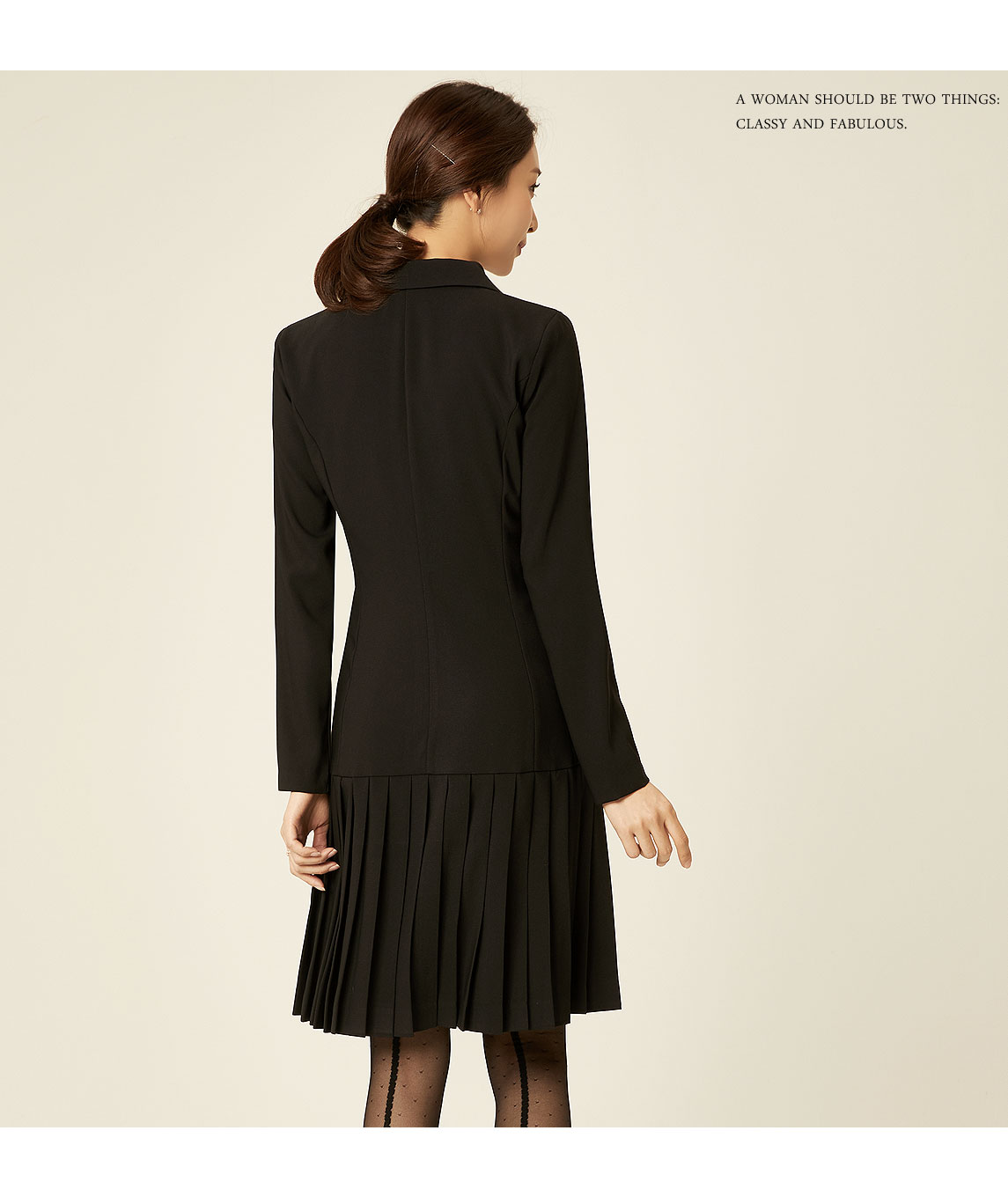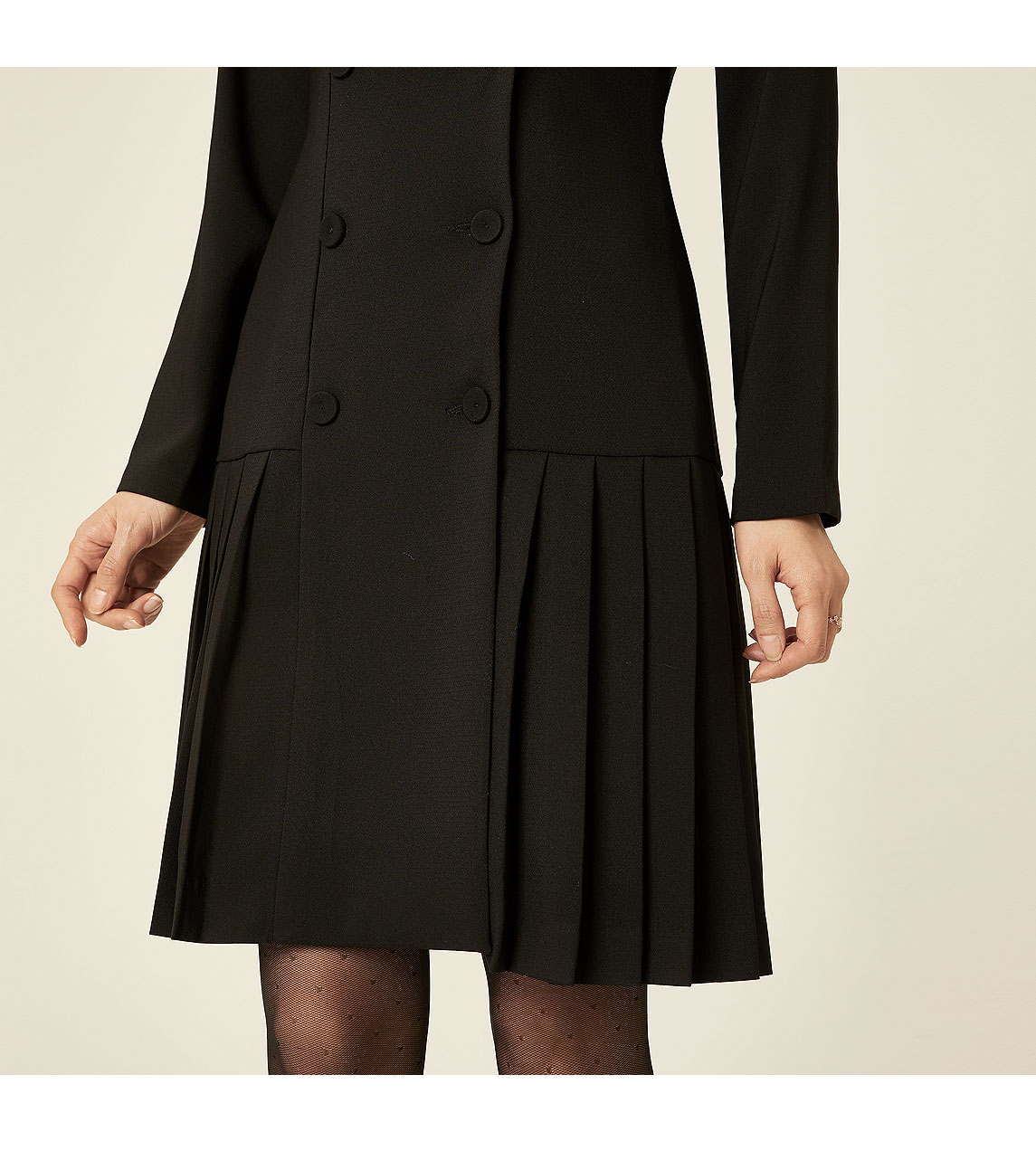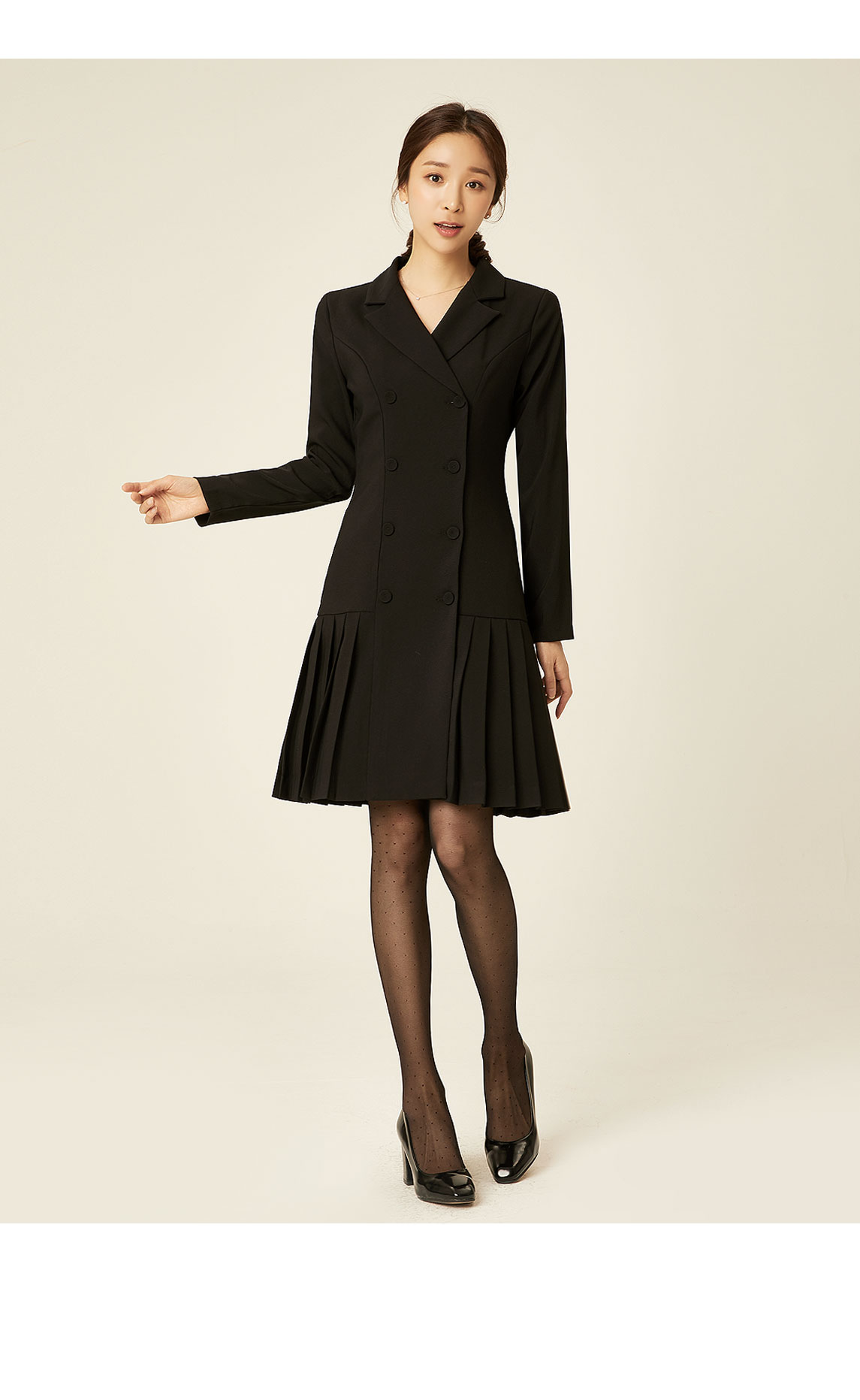 Detailed Info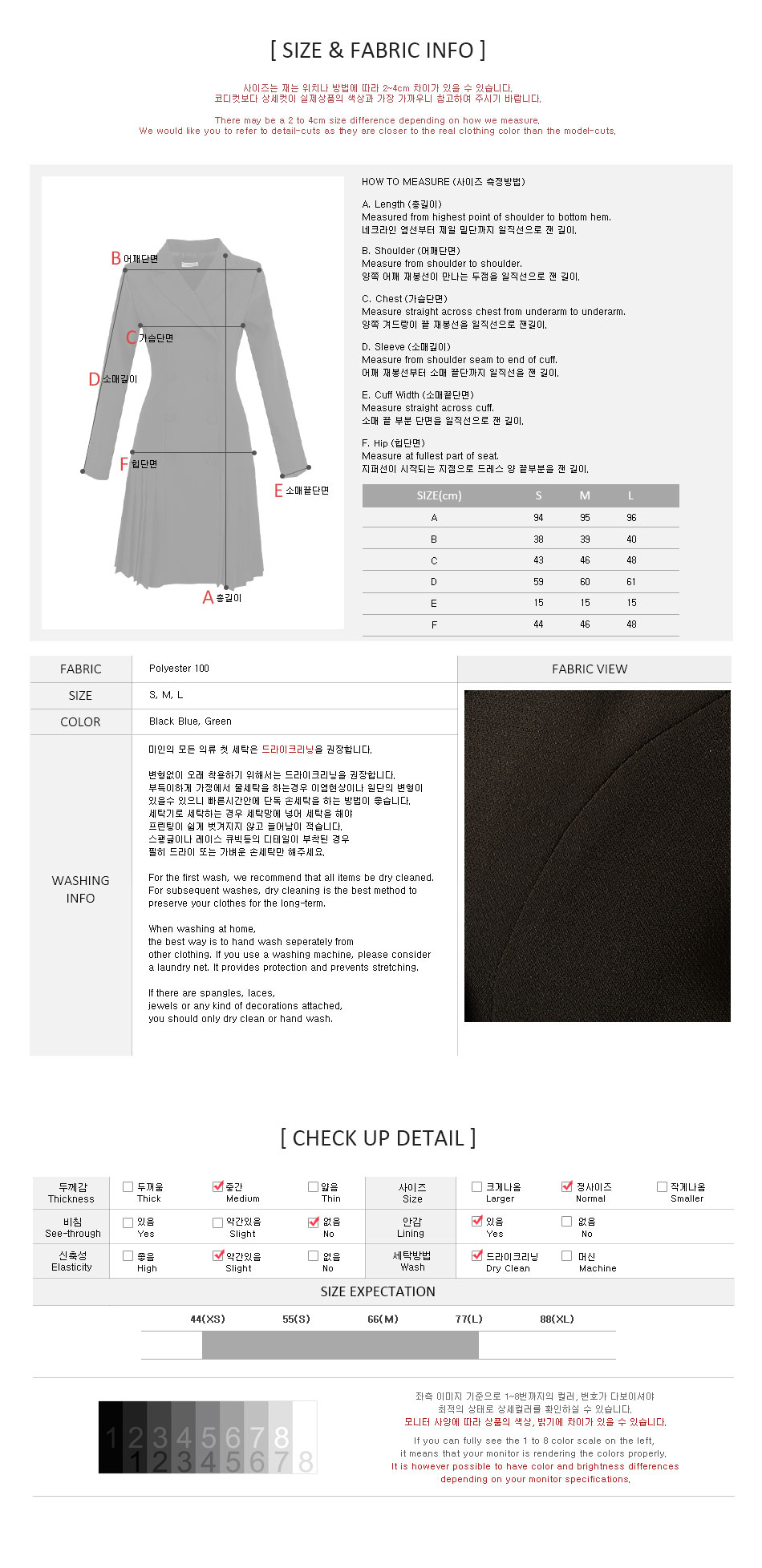 model Size