Description
Details
A blouse in an asymmetrical design.
A flowy look in the asymmetrical cut, with a ribbon detail that accentuates the waistline.
Available in easy-to-style colors, Black and Ivory.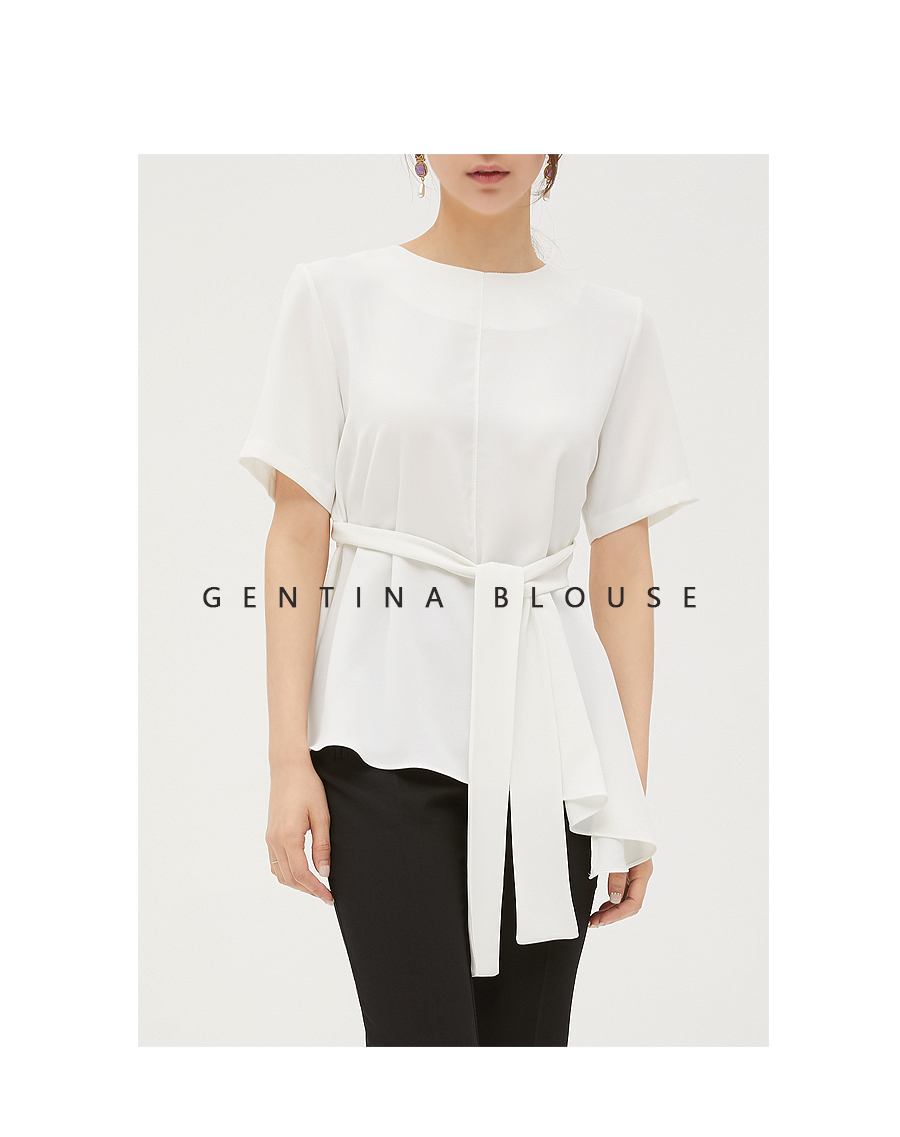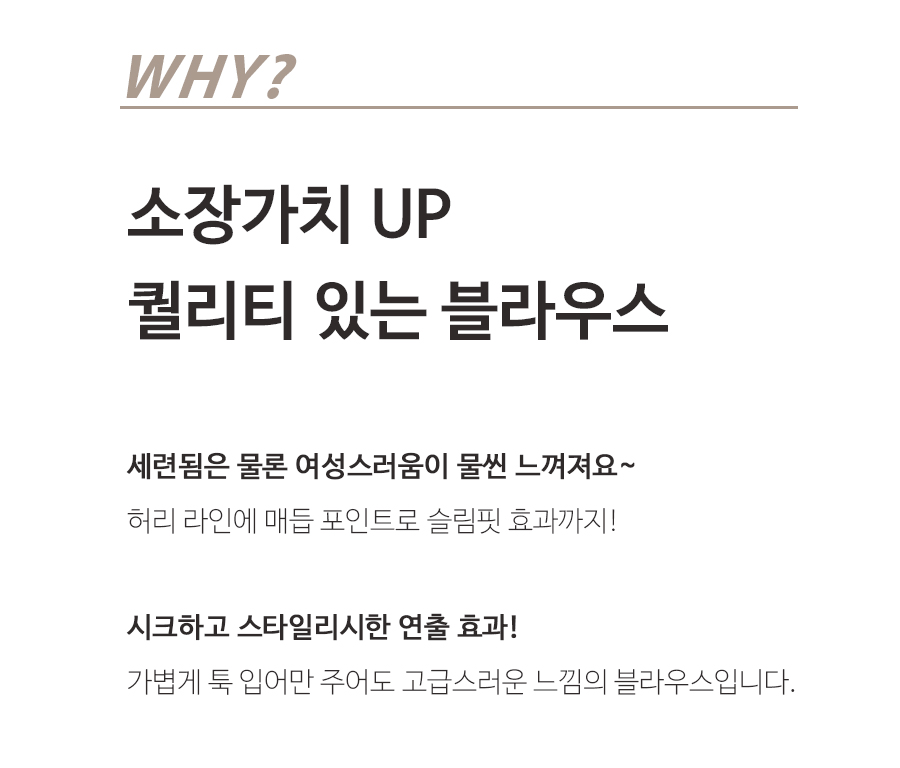 Get lots of wardrobe mileage with this quality blouse.
Refined and feminine.
Waist tie as the styling point while creating a slimming effect.
Chic and stylish.
Lightweight yet exudes an elegant flair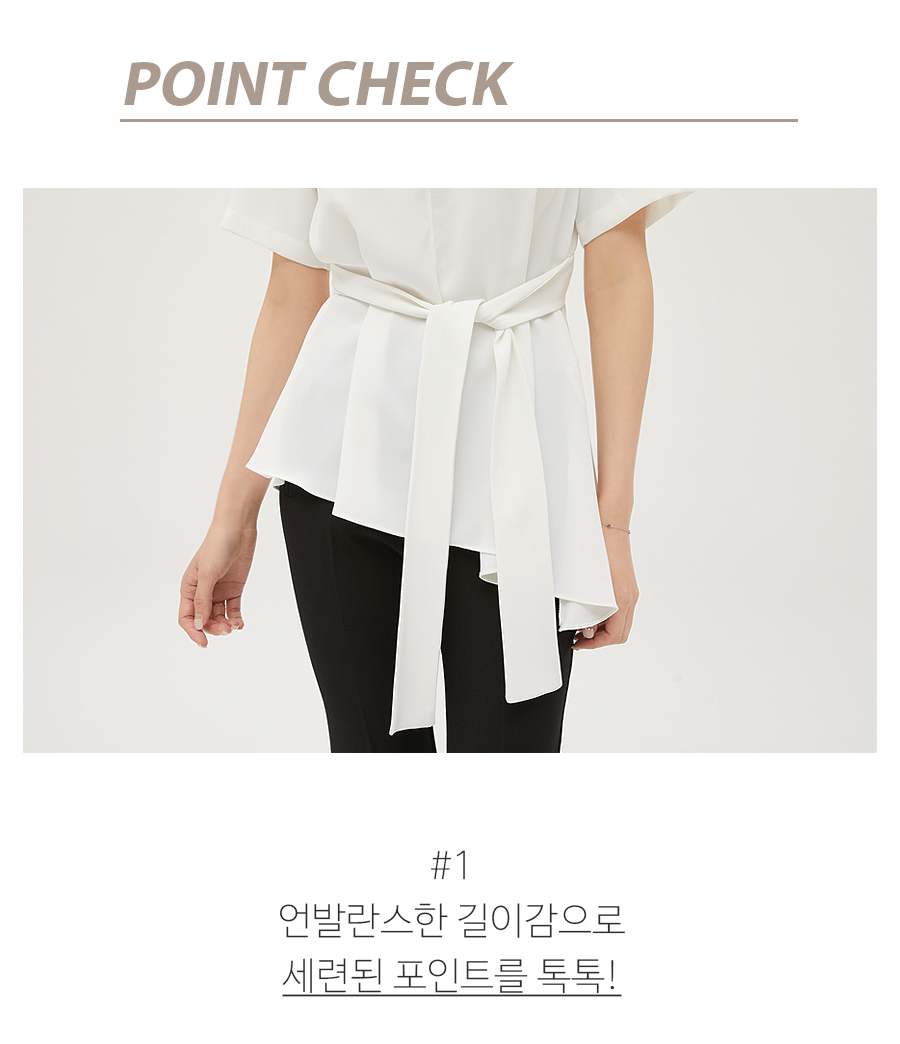 Asymmetrical design exudes sophistication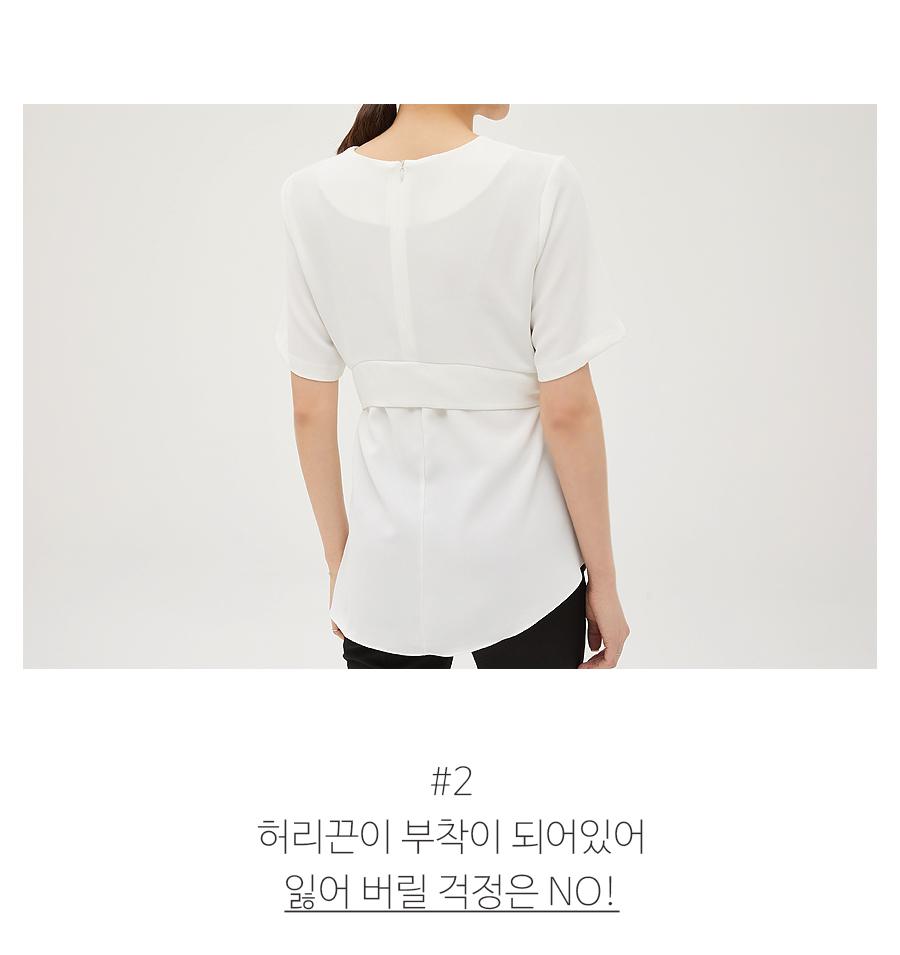 Waist-tie is sewn onto the blouse so no worries of losing it!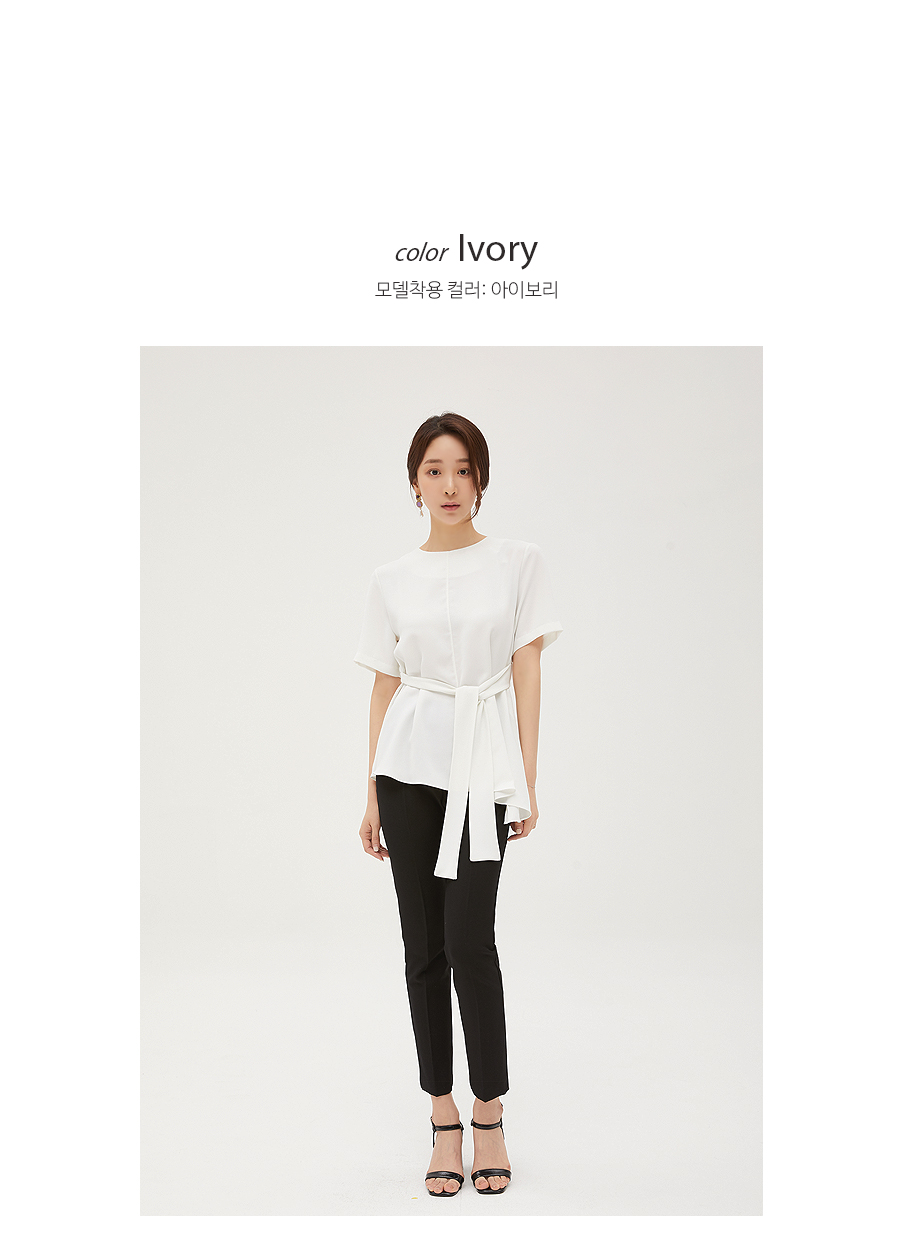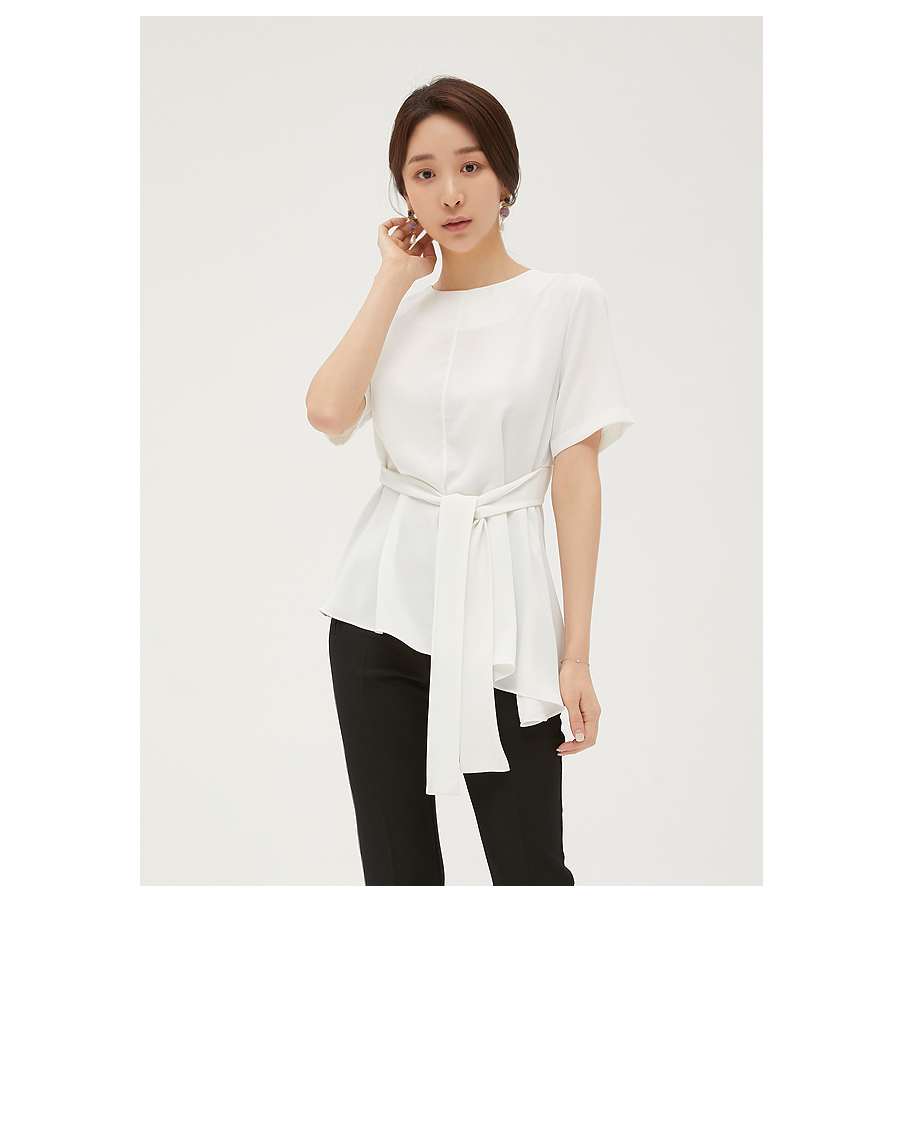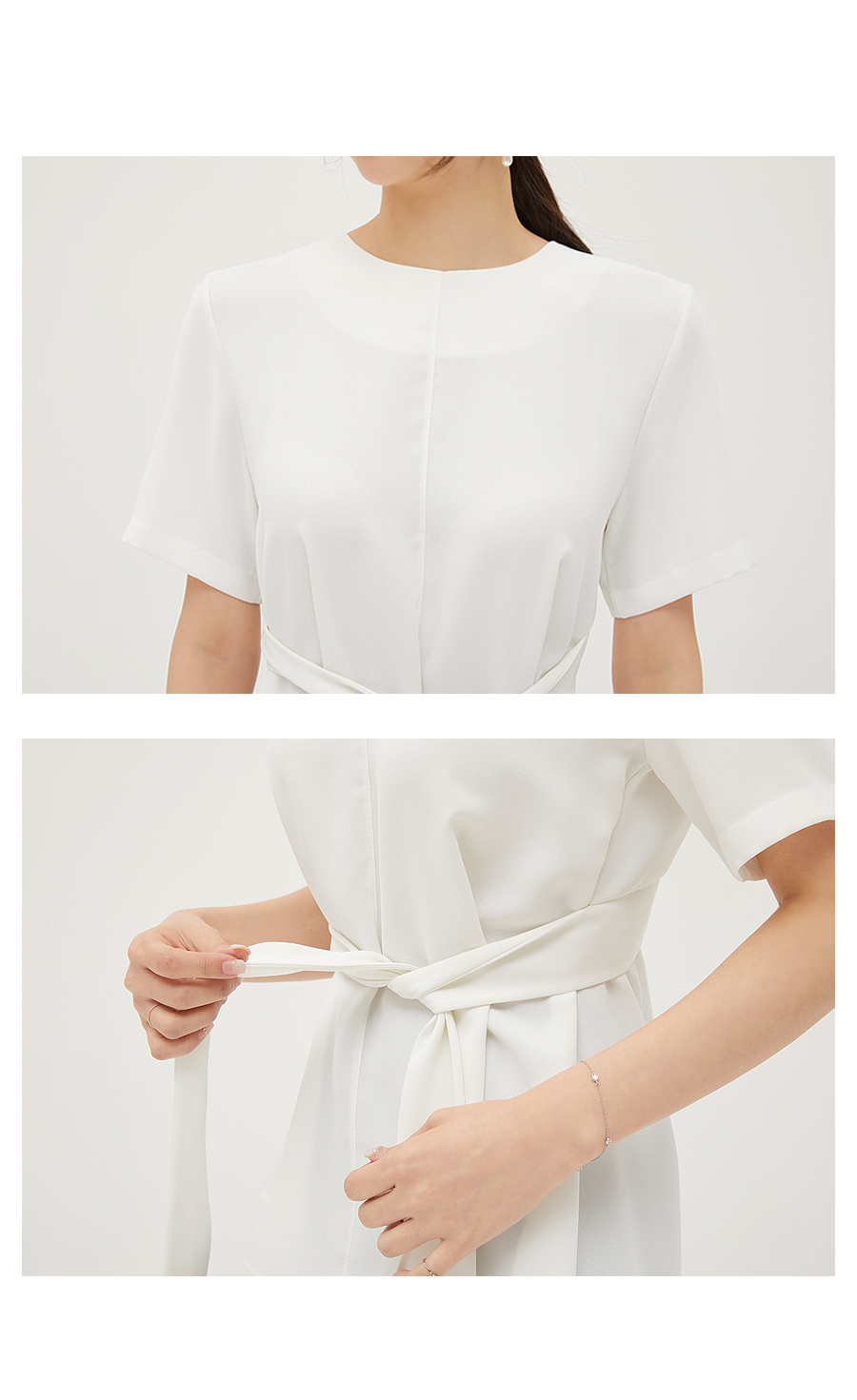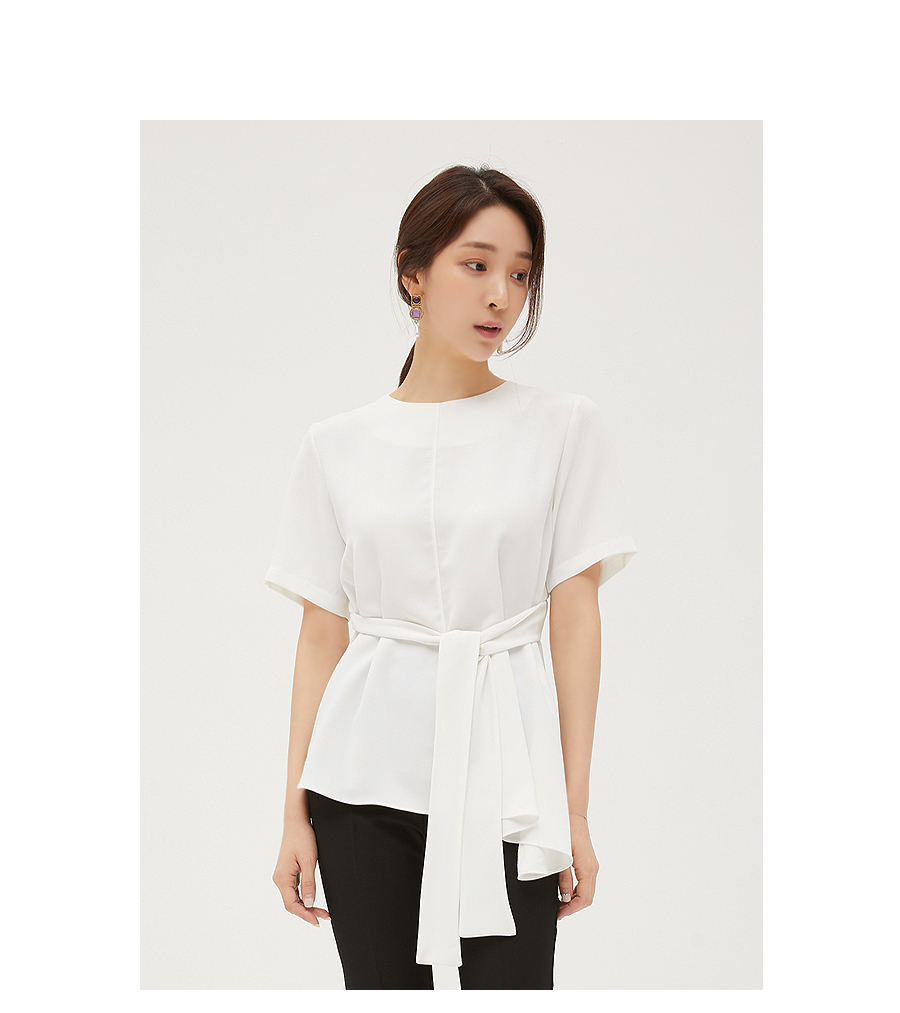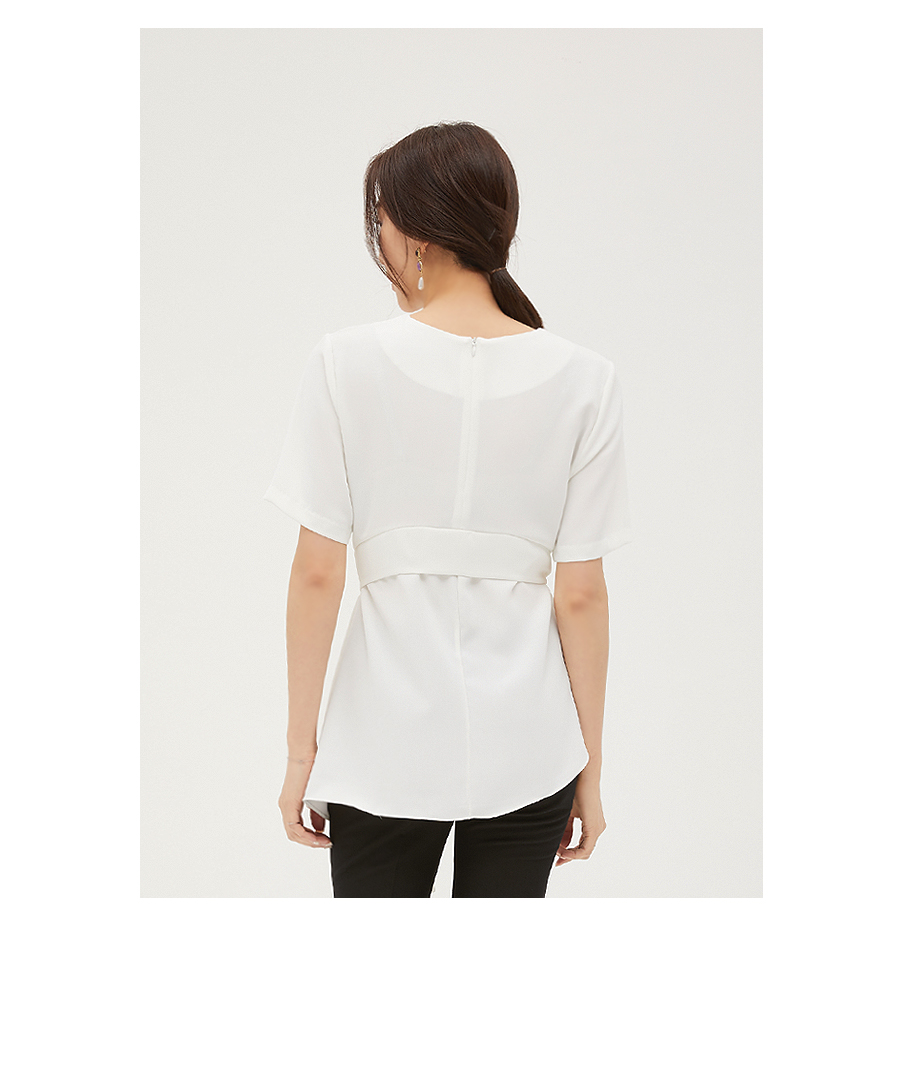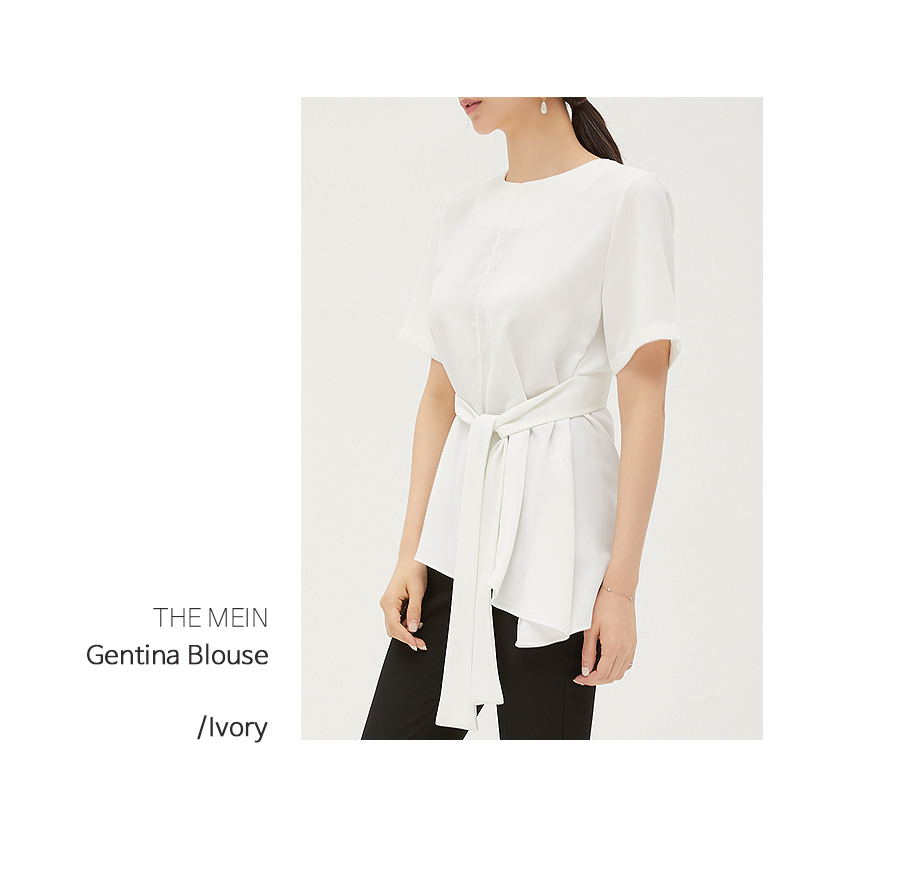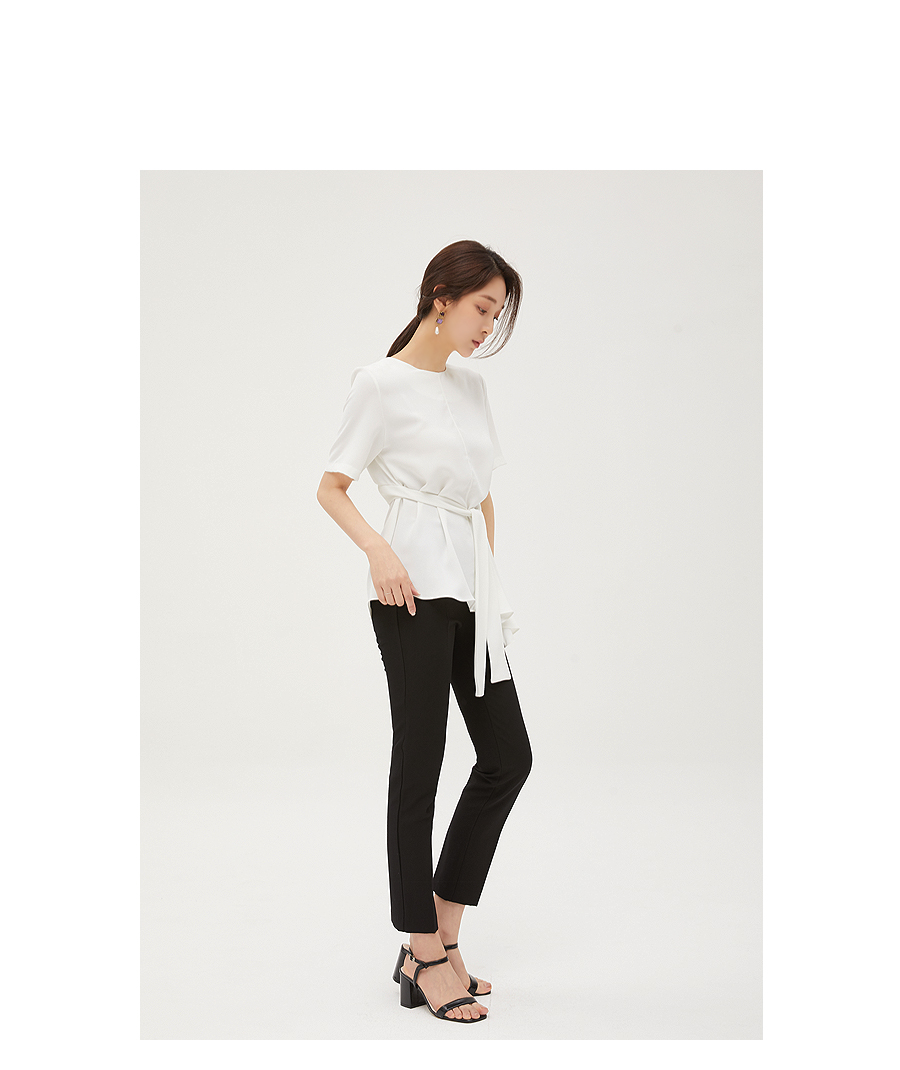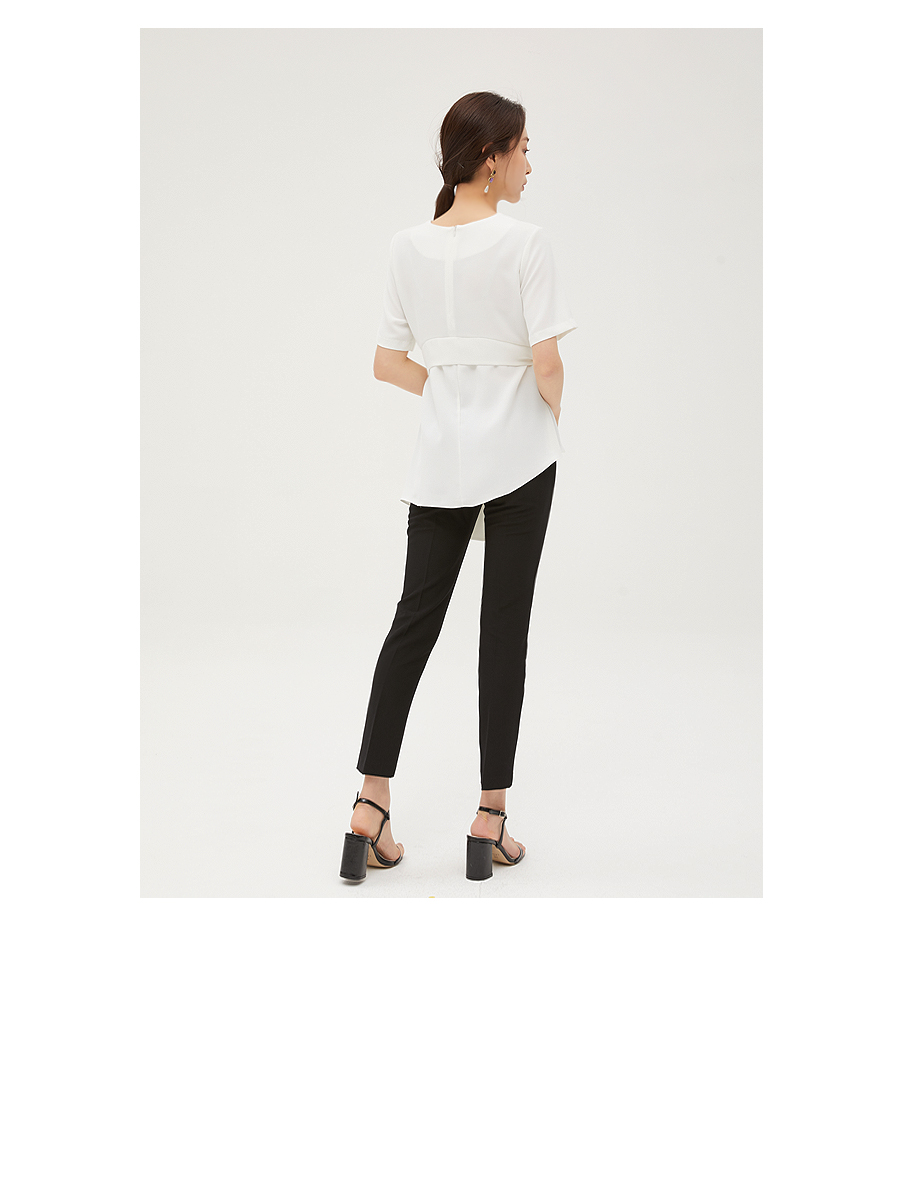 Detailed Info

Simple t-shirt line for the unique design to stand out.
Shirring details on the shoulders for a more feminine look.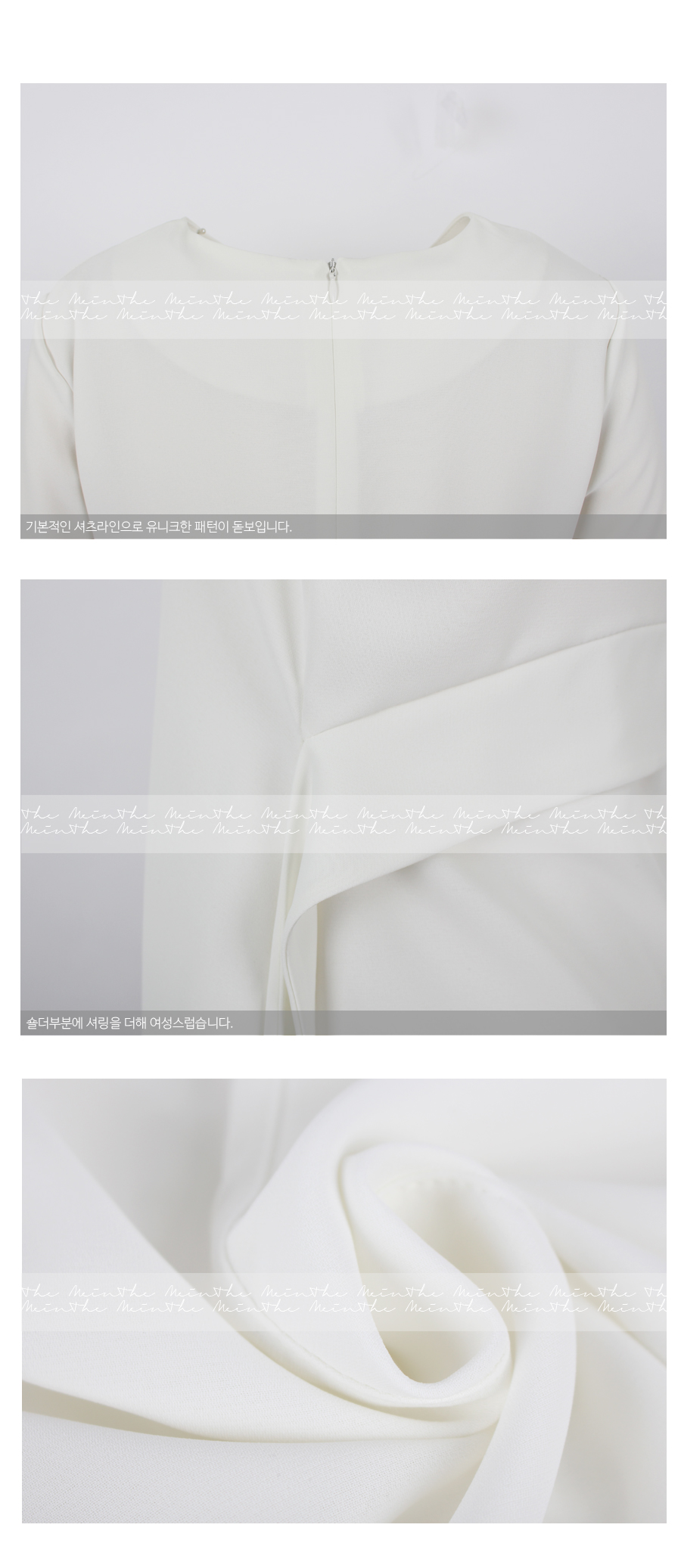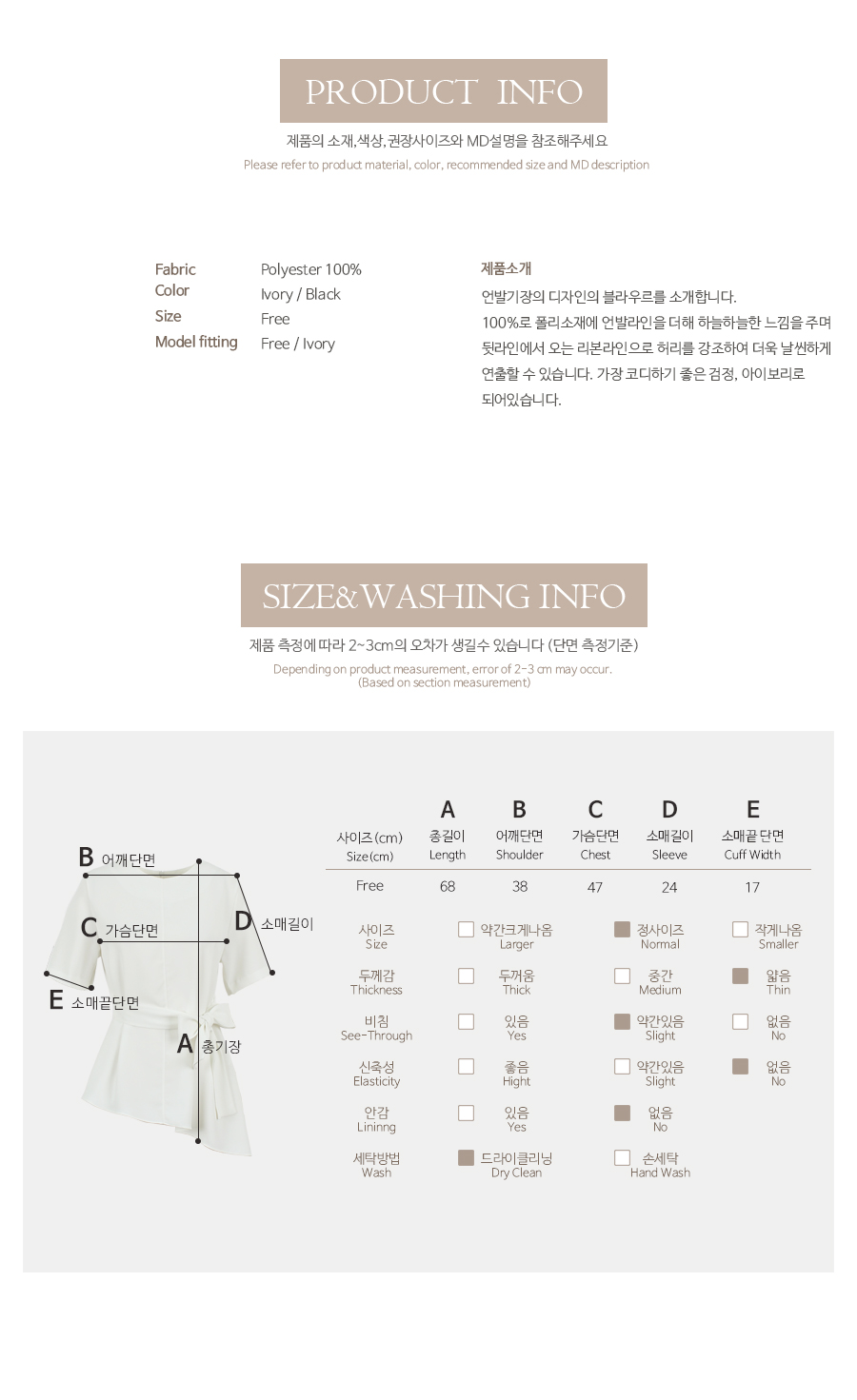 model Size