Description
Details
A delicately designed embroidered round neck, short-sleeved knit top.
Suitable for when it's slightly chilly. Fine embroidery on both sides of the chest creates a slimming effect on the top.
A versatile daily item that can be paired with a skirt or a pair of pants to achieve various styles.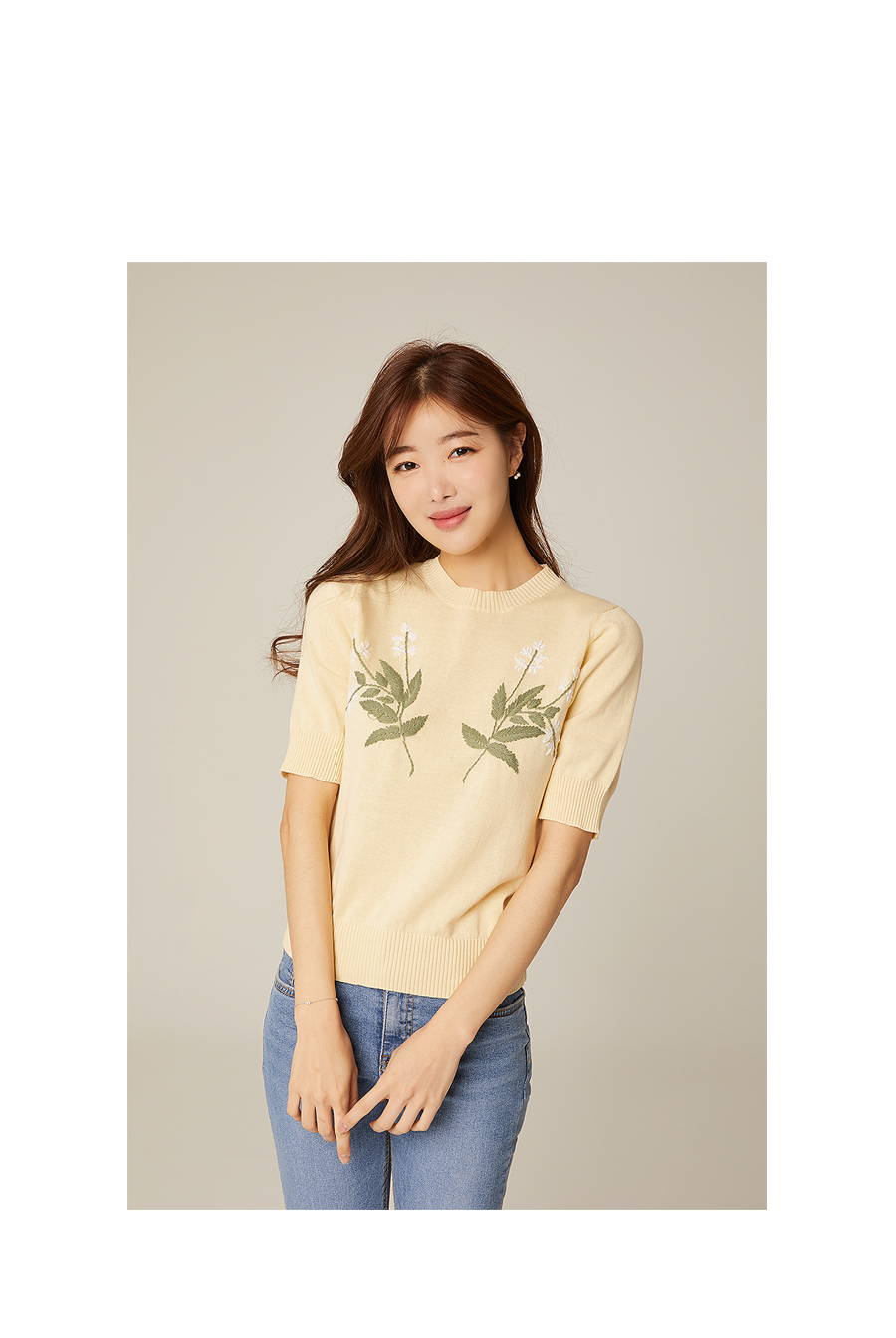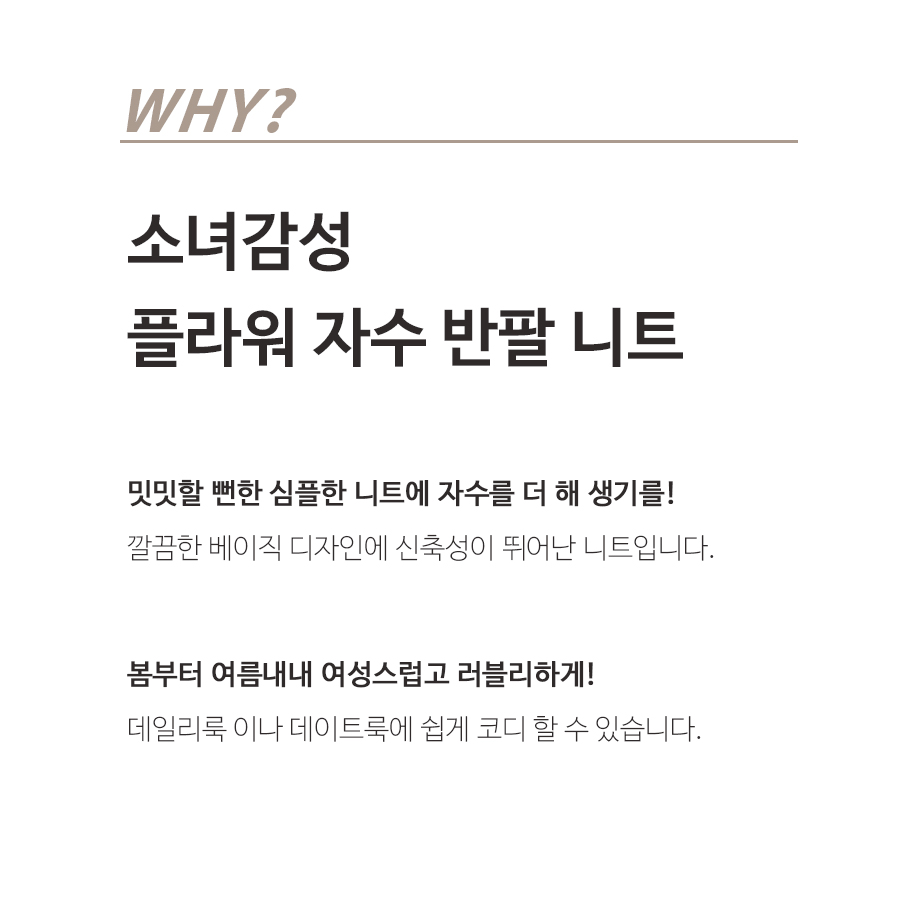 A girly sentiment – floral embroidered short-sleeved knit
A plain and simple knit brought to life with embroidery details!
Clean and basic design, a knit with incredible elasticity.
Look feminine and lovely throughout Spring and Summer!
Easy to style a daily look or one for a date with this knit.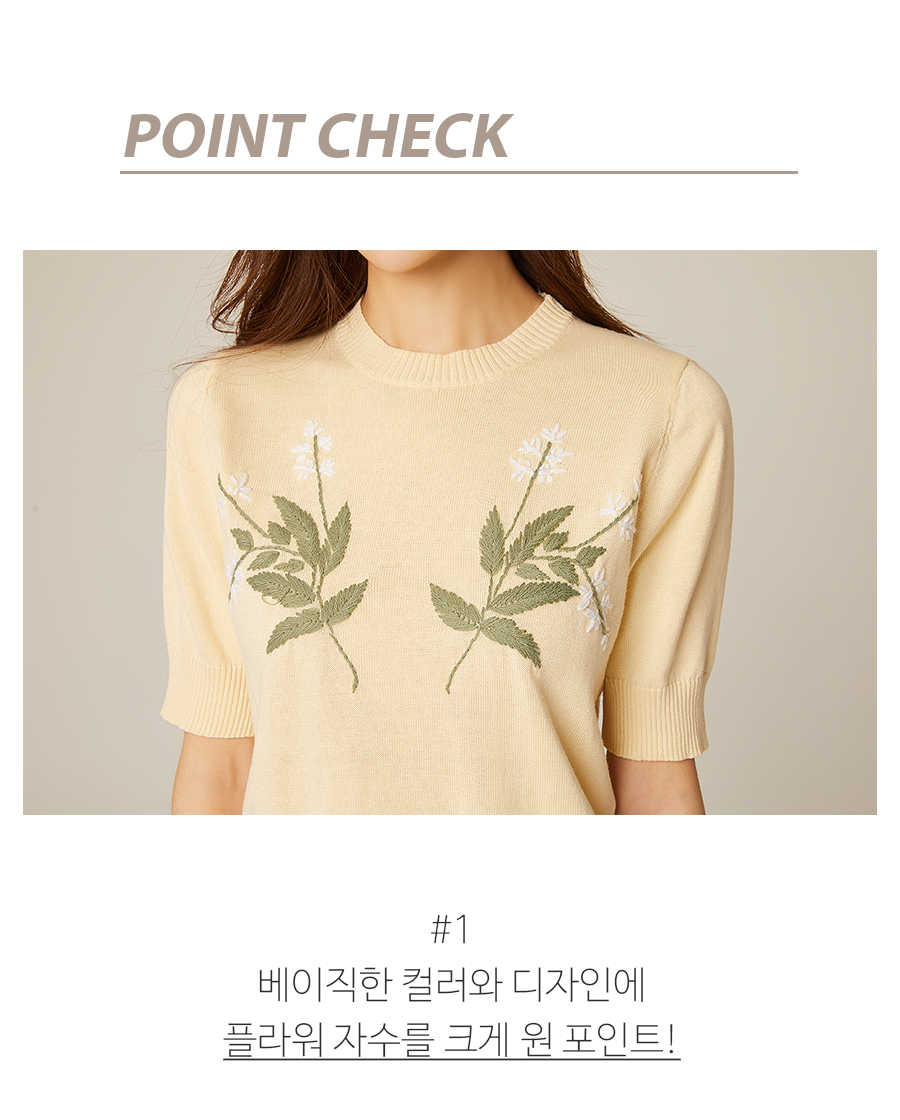 Basic color and design – the large floral embroidery detail stands out!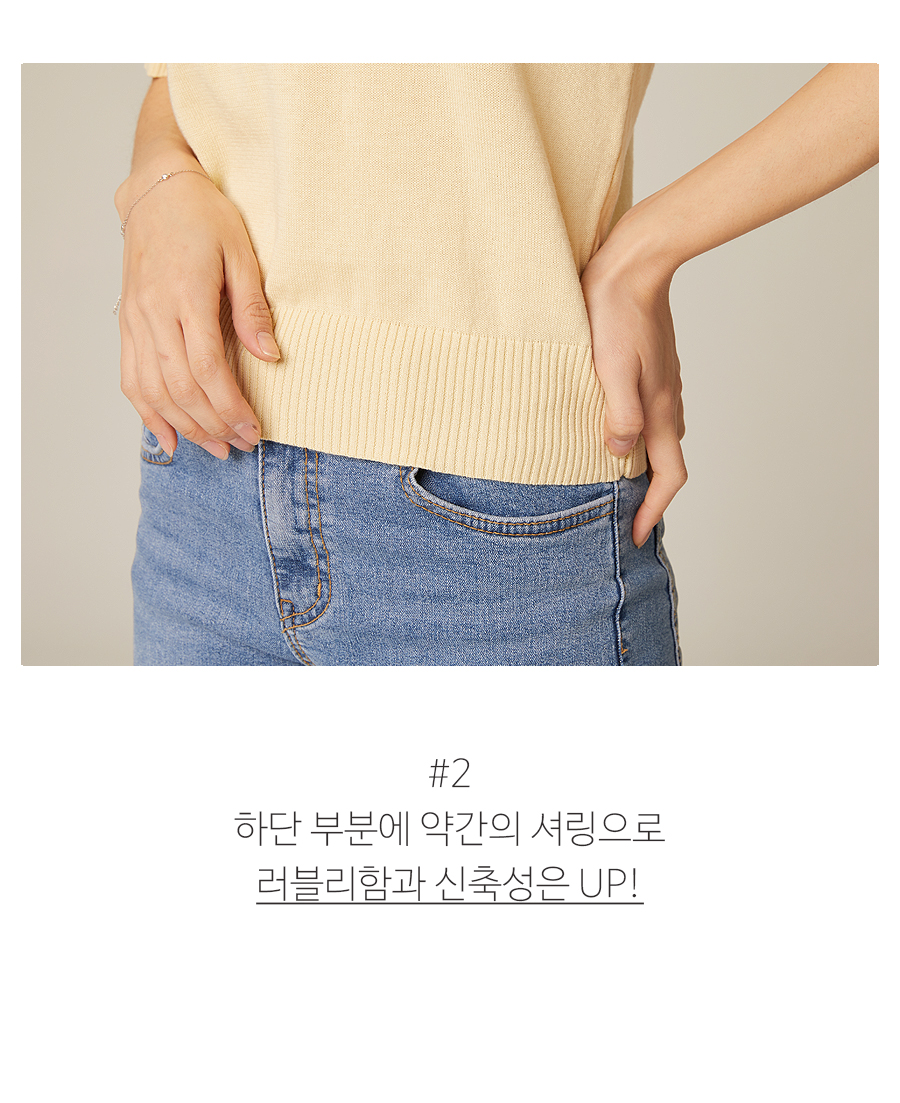 The lower part has a shirring detail that creates a lovely hem and increases elasticity!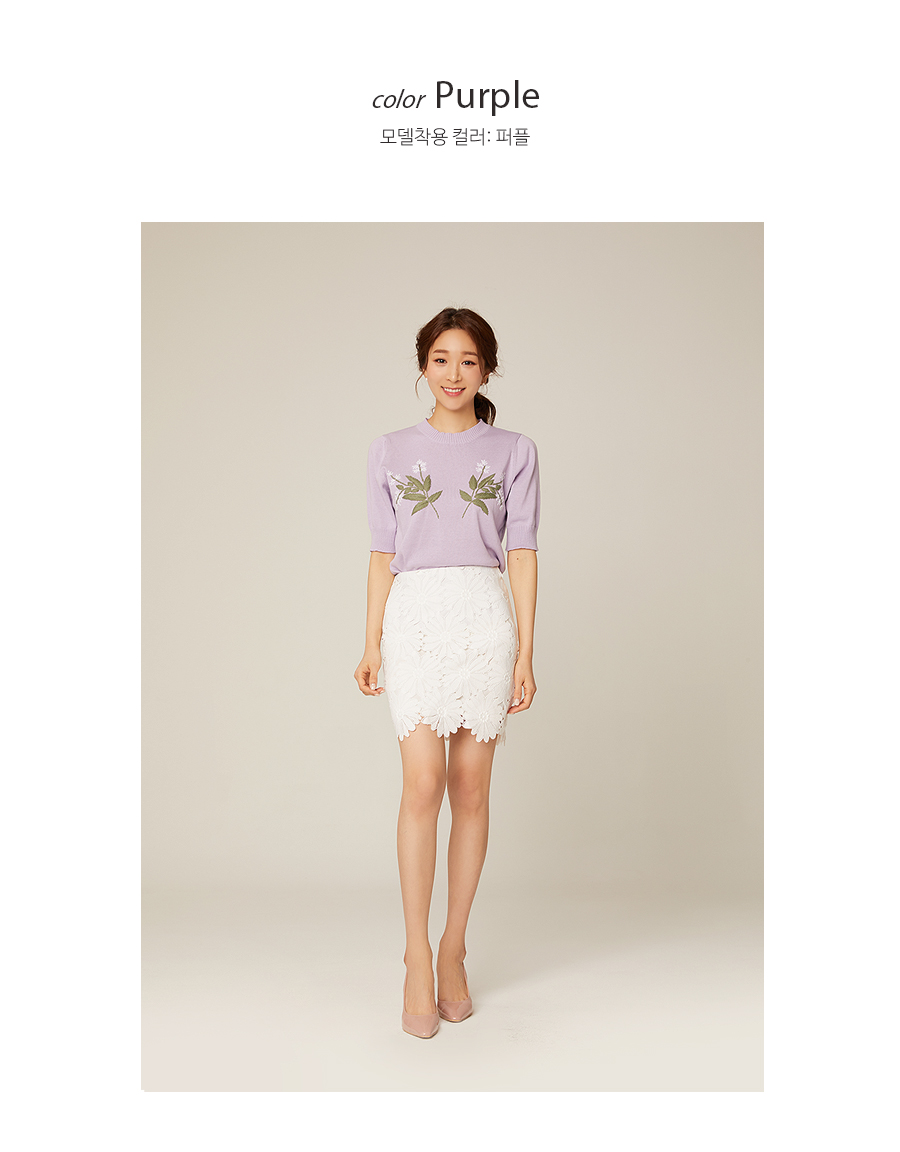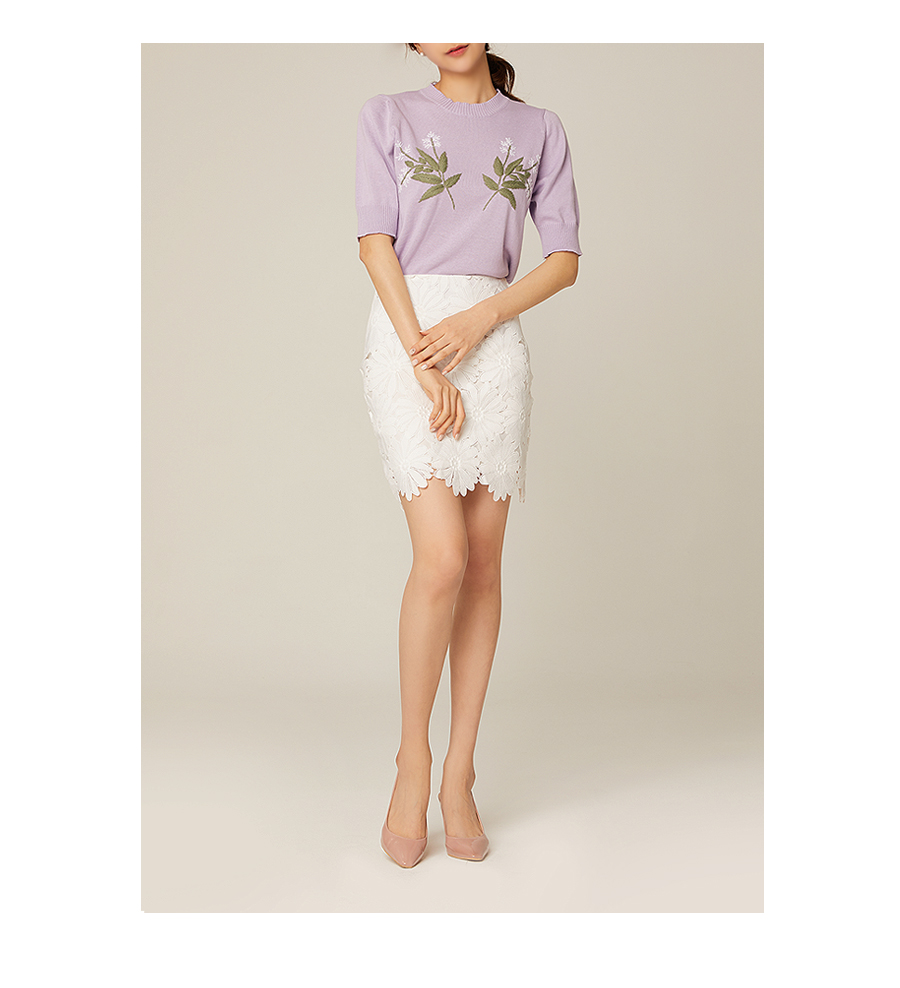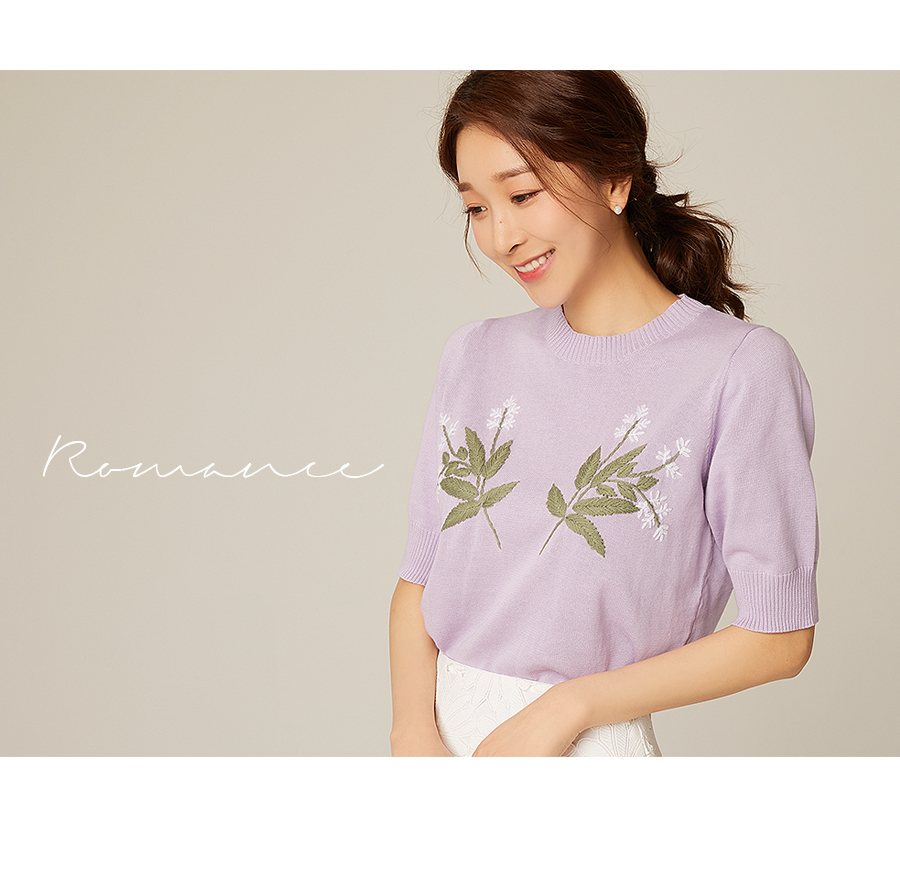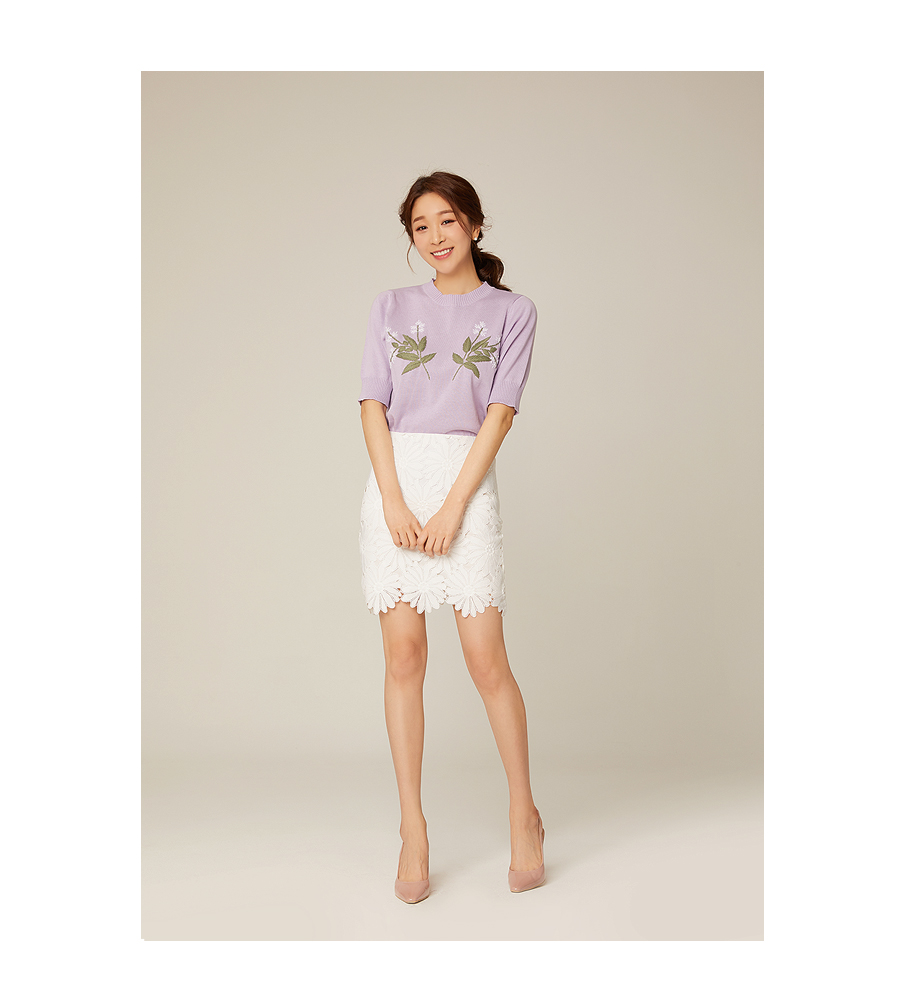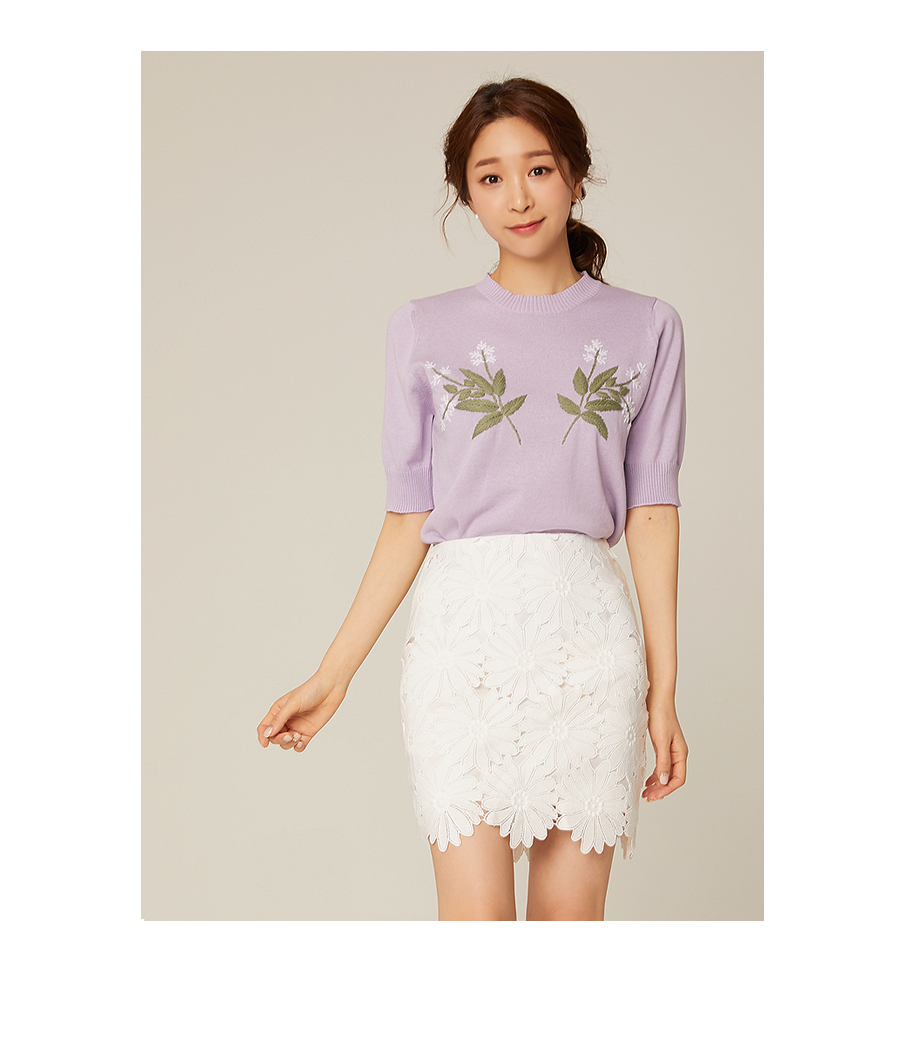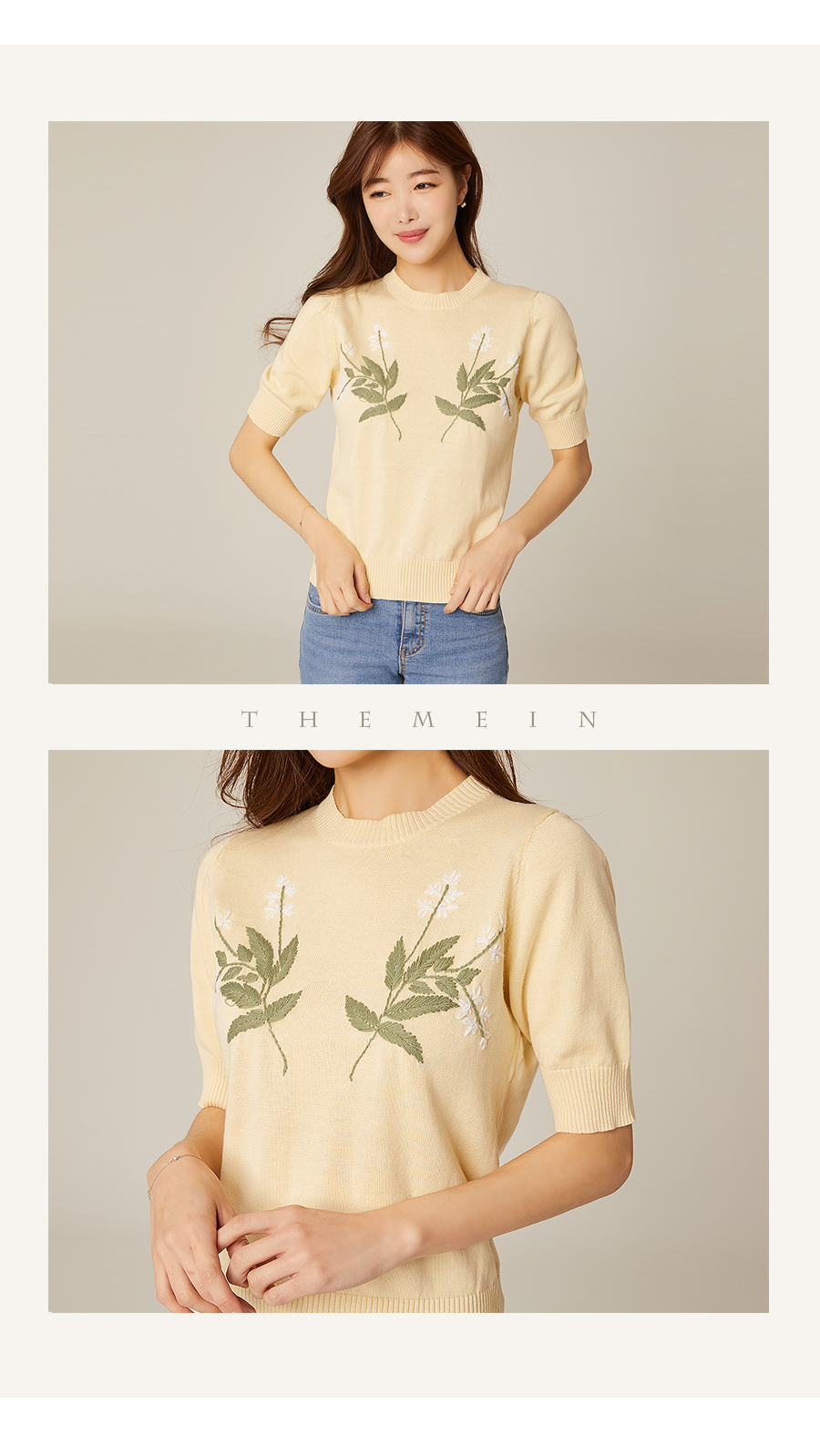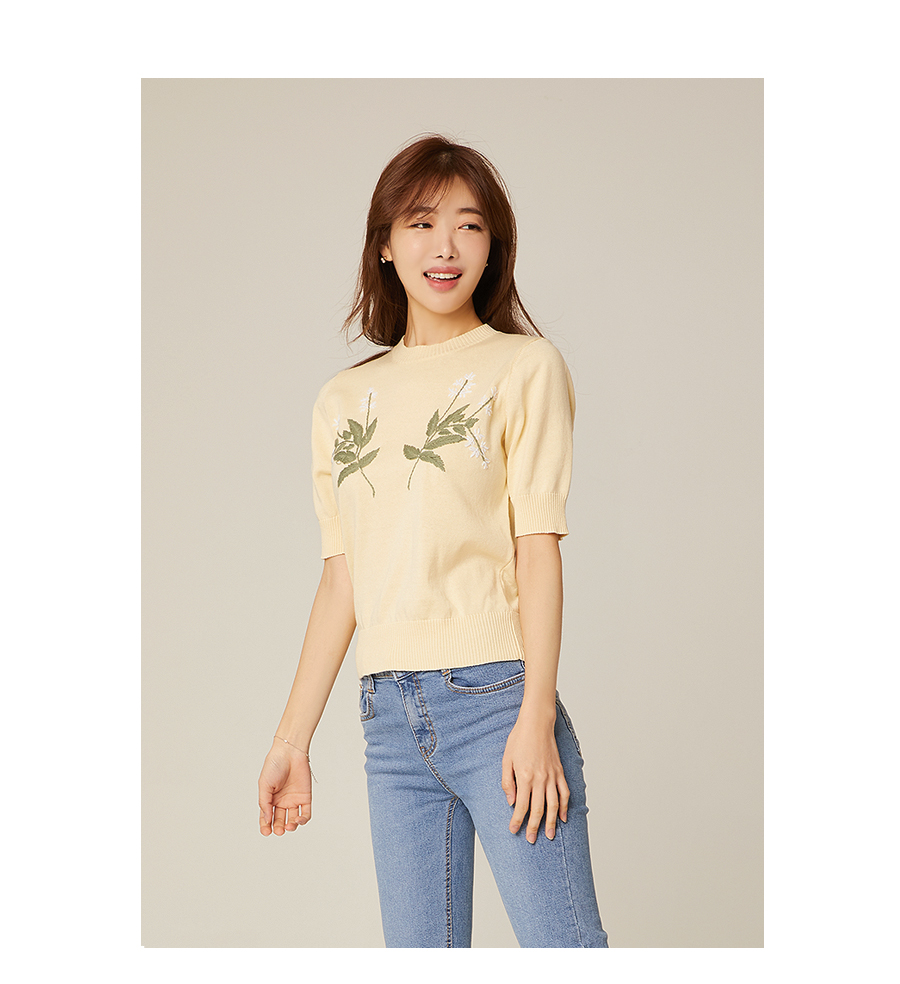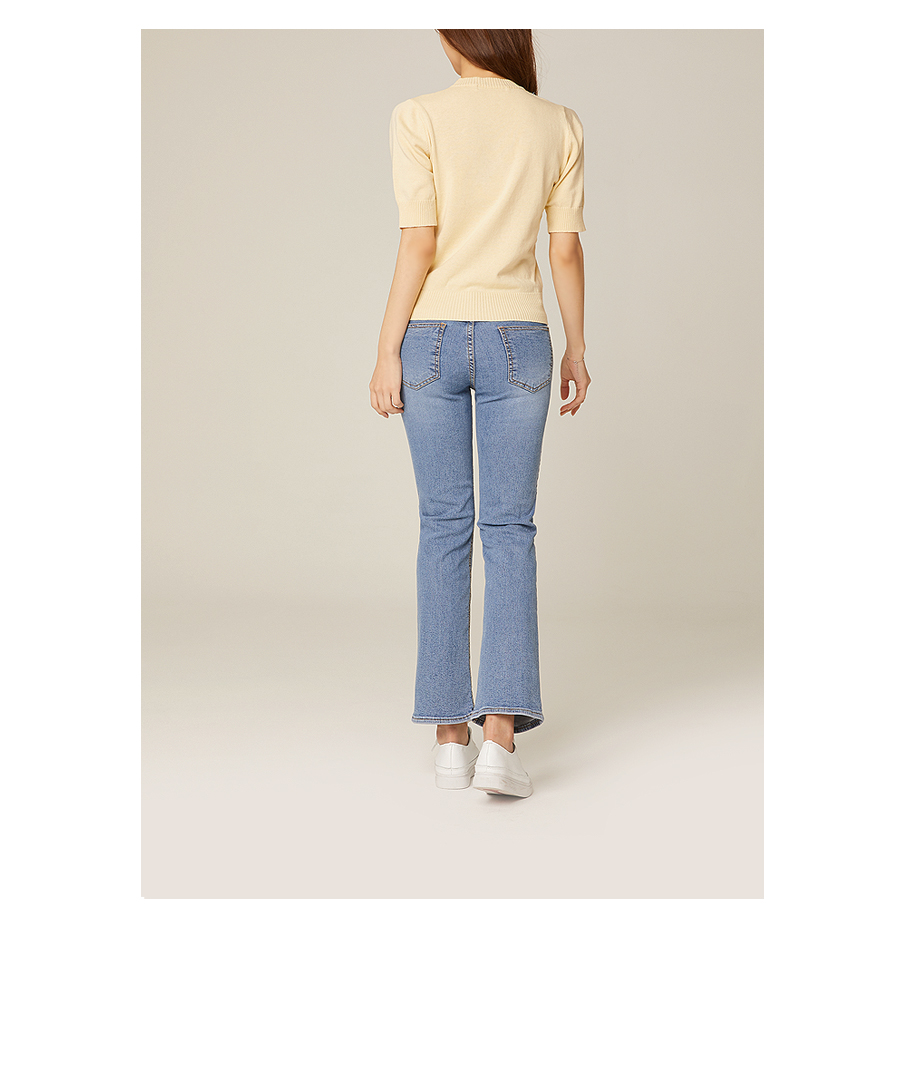 Detailed Info
The color of the product in the model photoshoot may differ due to studio lighting, please refer to the pictures below for more accurate color choices.

Embroidery detail on the chest creates the point of the outfit.
Shirring detail on sleeves provide structure to the outfit.
The lower portion of the top has shirring details that give elasticity for easy movement.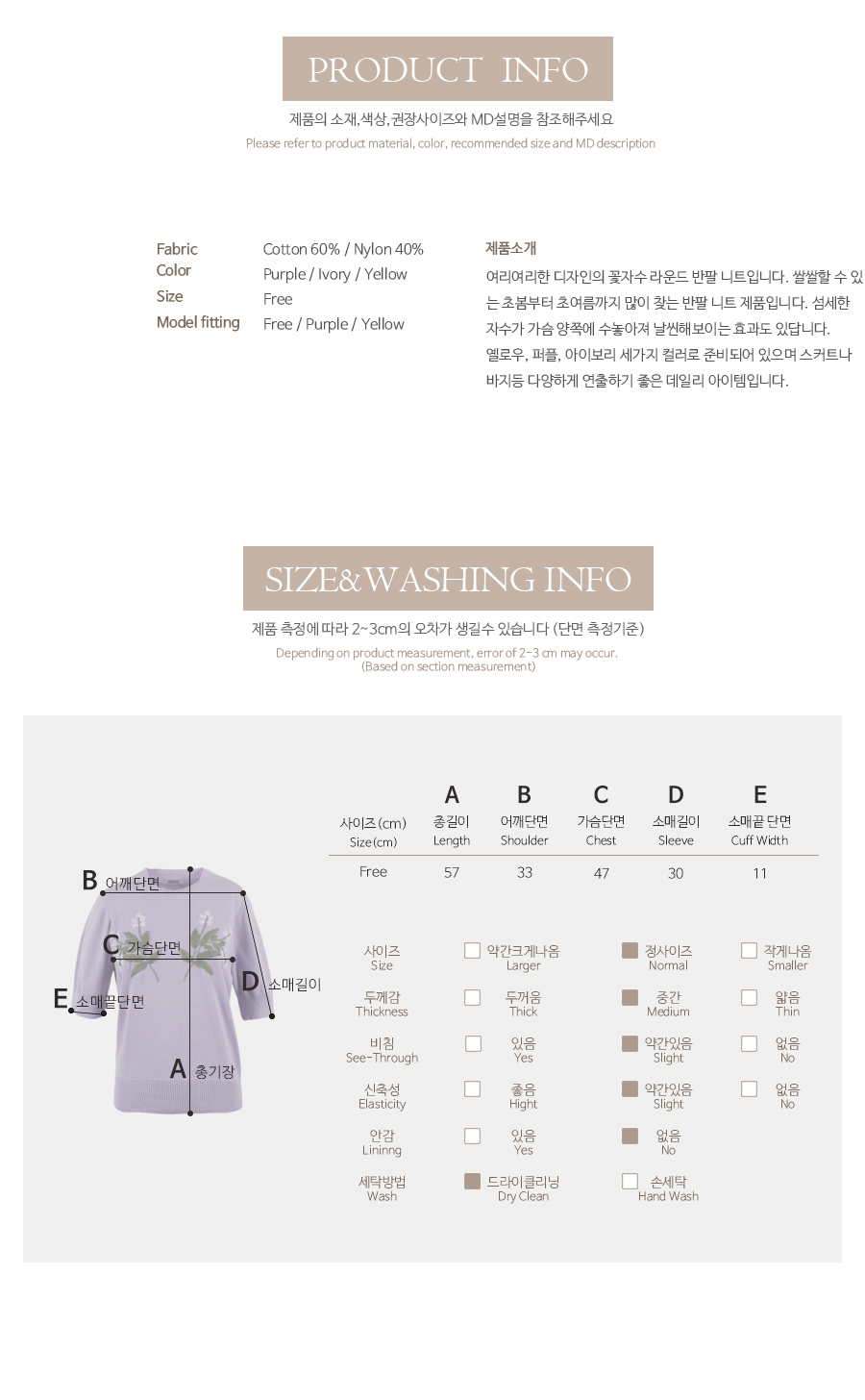 model Size