Description
Details

*
A stylish one-piece with a unique collar.
A lightweight piece with tailored collar details and functional chest pockets that creates a slimming effect on the chest.
Pintuck detailing on the waist and elastic band at the back creates a beautiful bodyline.
Belt accessory does not come together with this product, please refer to the details for more information.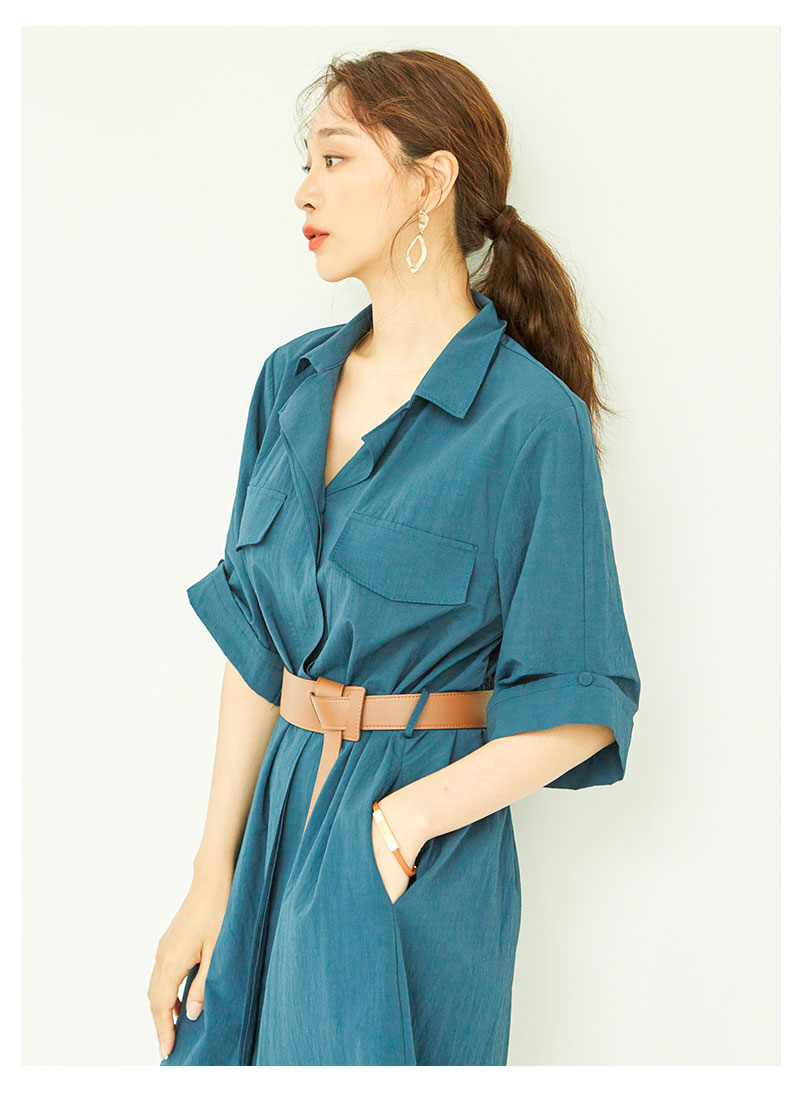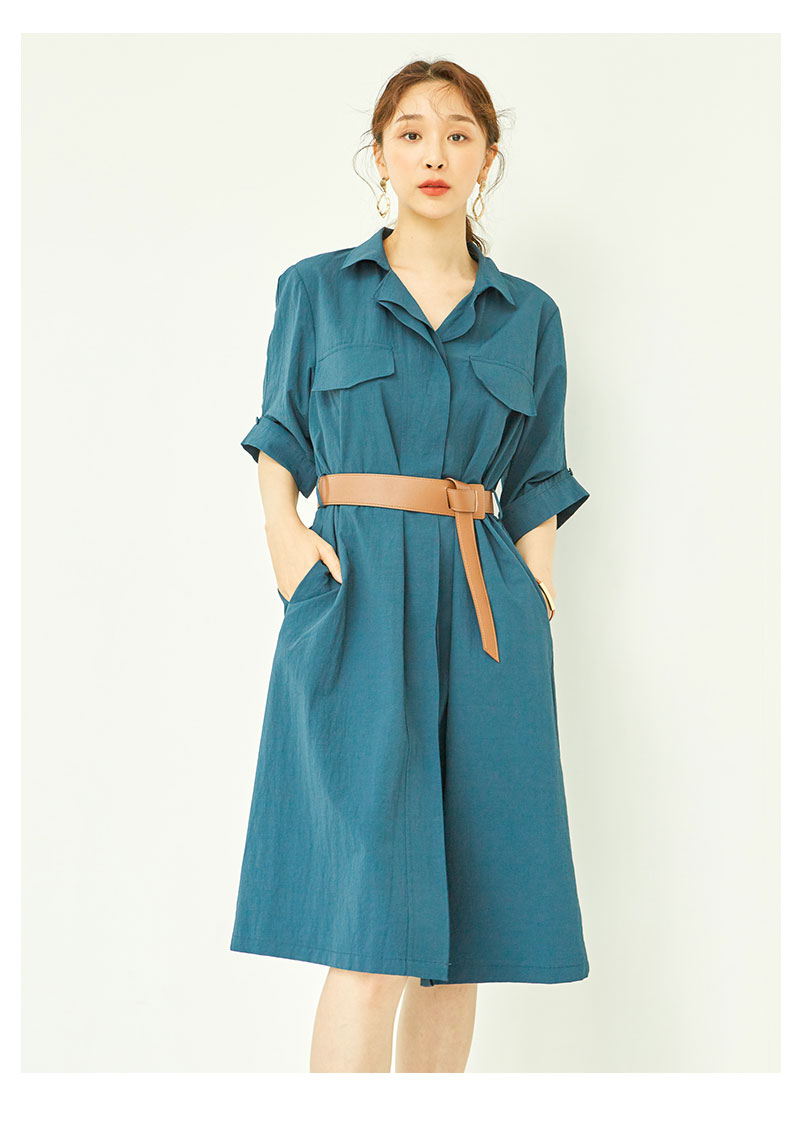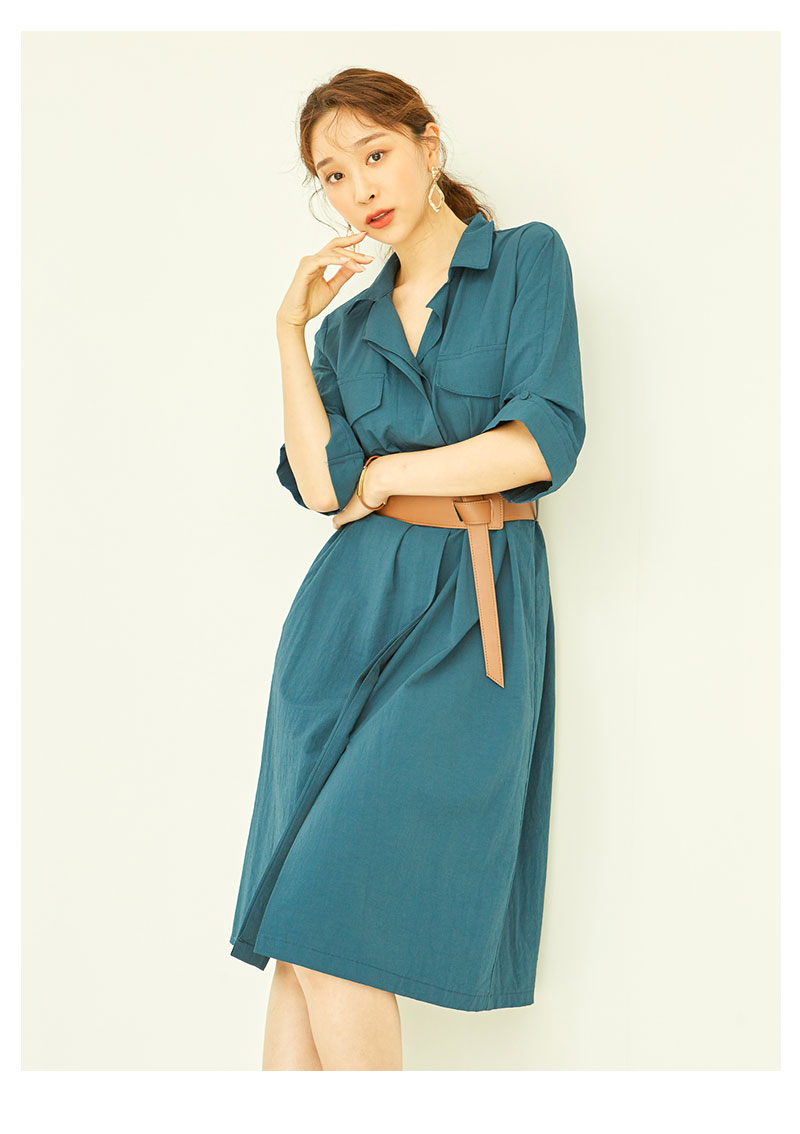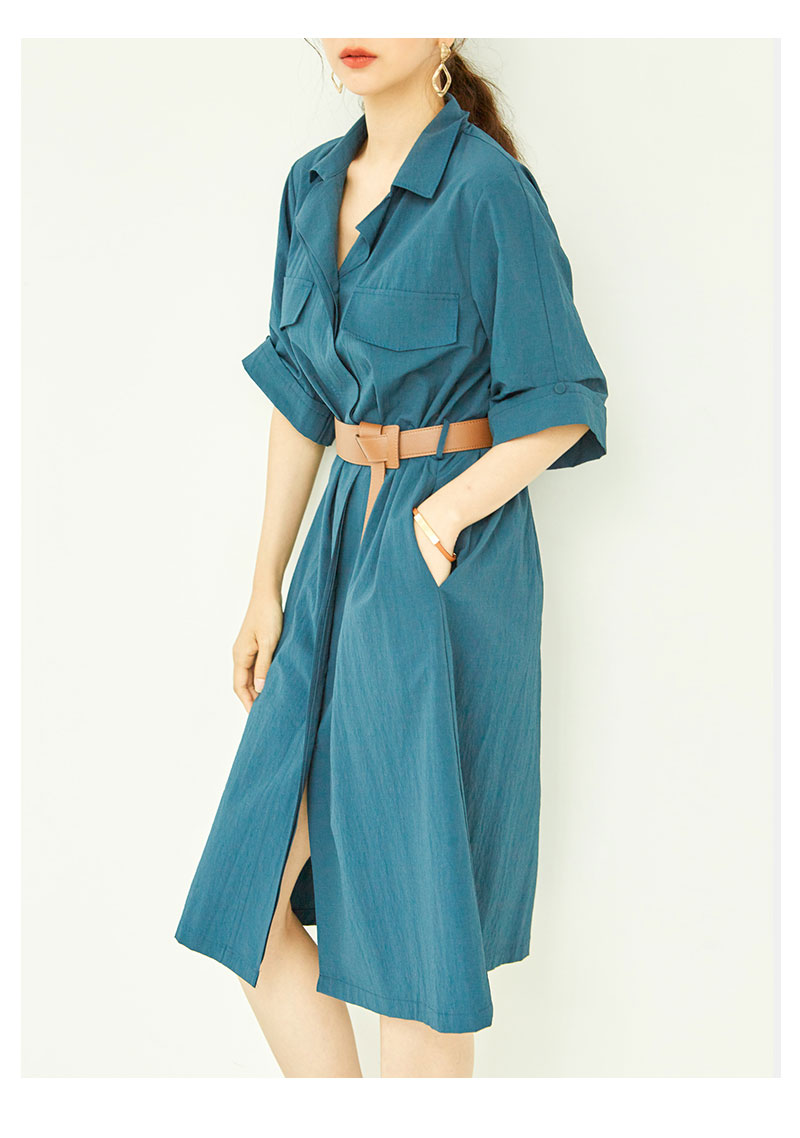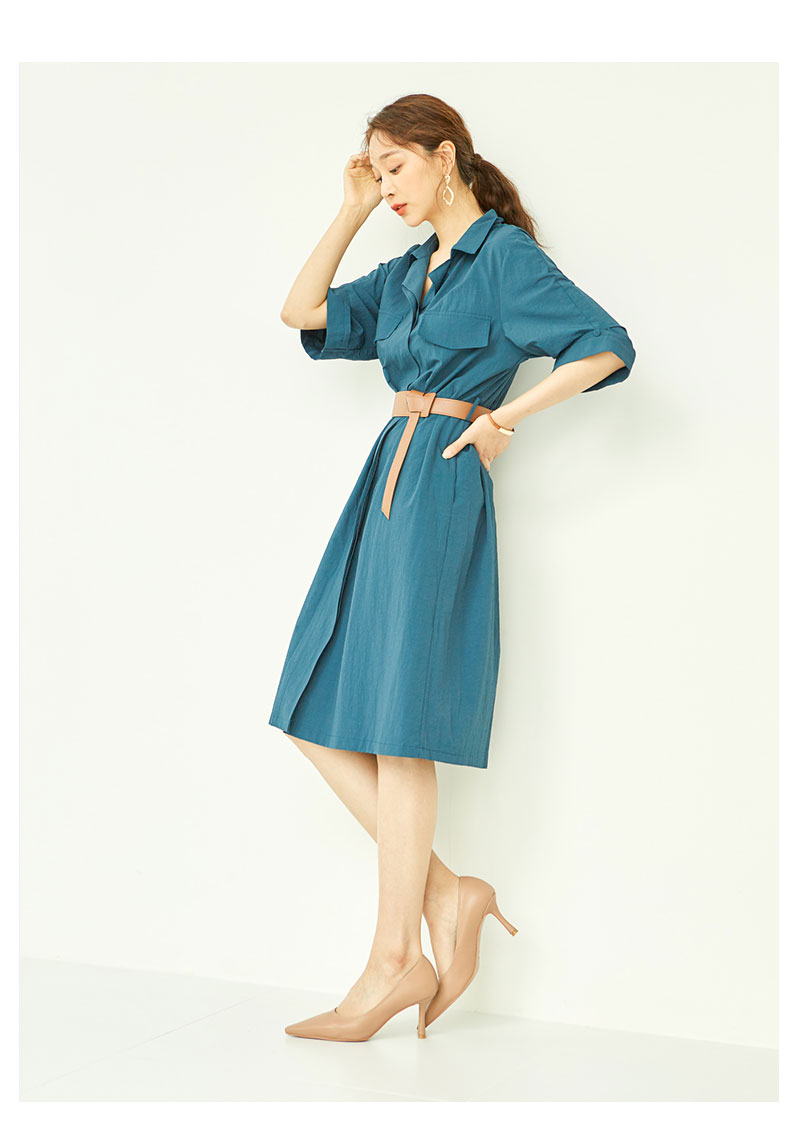 Detailed Info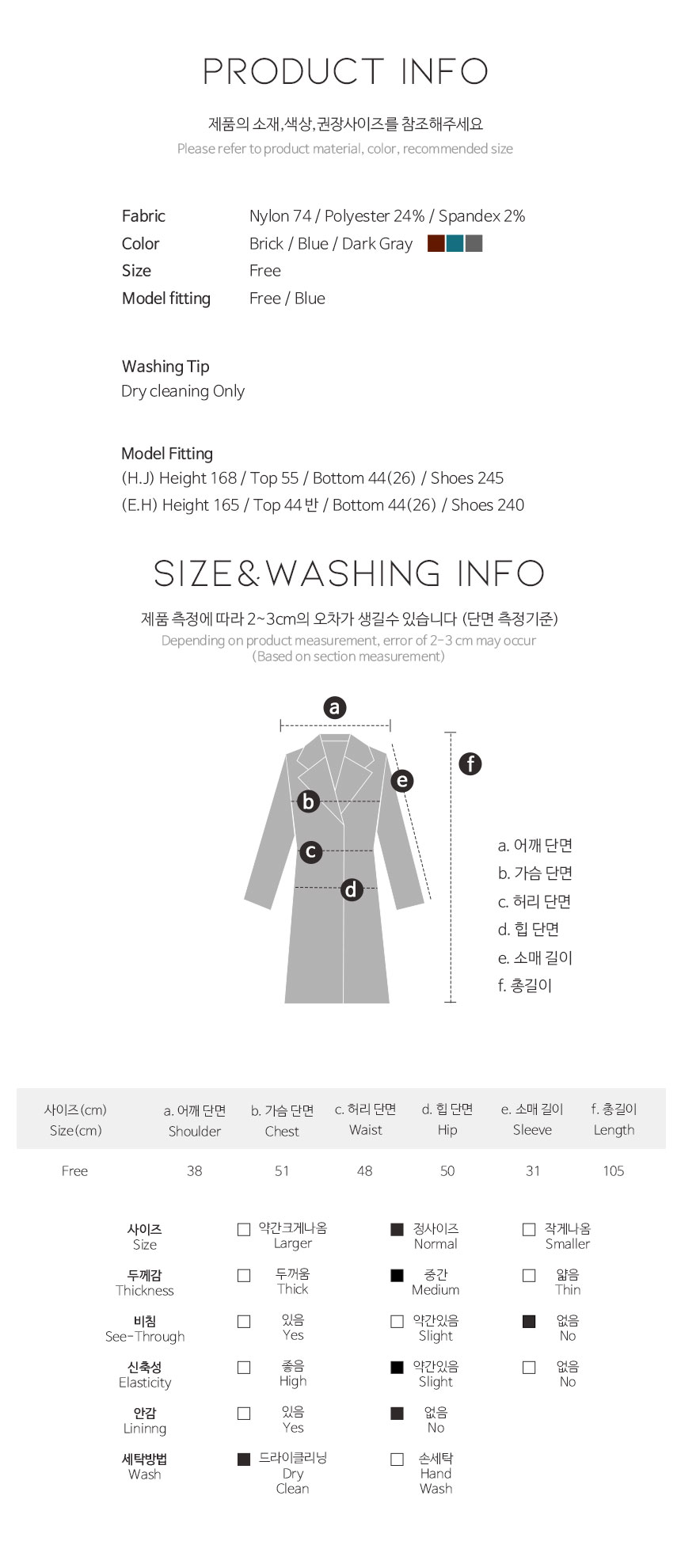 model Size